37 Fabulous things to do in Oxford
Oxford – the city of dreaming spires, just the name conjures up strolls through the hallowed halls of learning, punting down the river, exploring all the Harry Potter locations or Discovery of Witches sites. Finding things to do in Oxford for a day or a full weekend is easy and it's a glorious city to visit.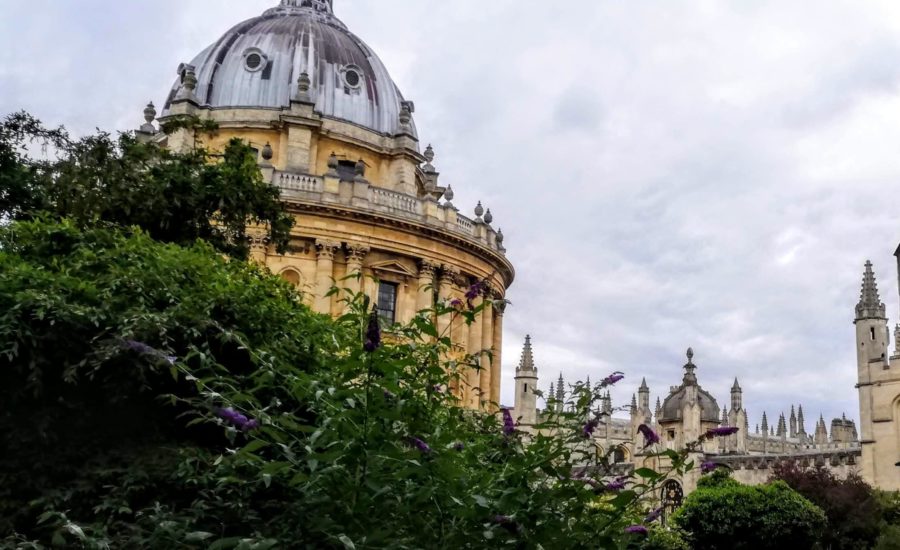 It's pretty obvious but Oxford is located in Oxfordshire which is a very quick trip from London and there and so many things to do in Oxfordshire it's well worth spending a few days in the area if you can.
The dreaming spires is a nickname for Oxford, that appears in the poem 'Thyrsis' (1866), a poem by Matthew Arnold, which refers to 'that sweet City with her dreaming Spires. ' It's pretty clear when you see Oxford for the first time with its beautifully delicate towers, the gargoyles that appear on buildings the vaults and incredible medieval and baroque architecture.
Places to visit in Oxford
Beyond Oxford University and its stunning buildings, and Harry Potter vibes it is also a city filled with world-class museums, brilliant pubs, and great sites to explore. There are lots of fun things to do in Oxford and I can't wait to get back there.
I've dreamt of visiting Oxford for years and finally made it with hubs. We got very lucky and had a fabulous housesit just a few miles from the City of Oxford and we planned to explore every inch of it.
That is of course until we realized that in the summer months of July and August you can barely move let alone breathe for the tourists visiting this amazing city.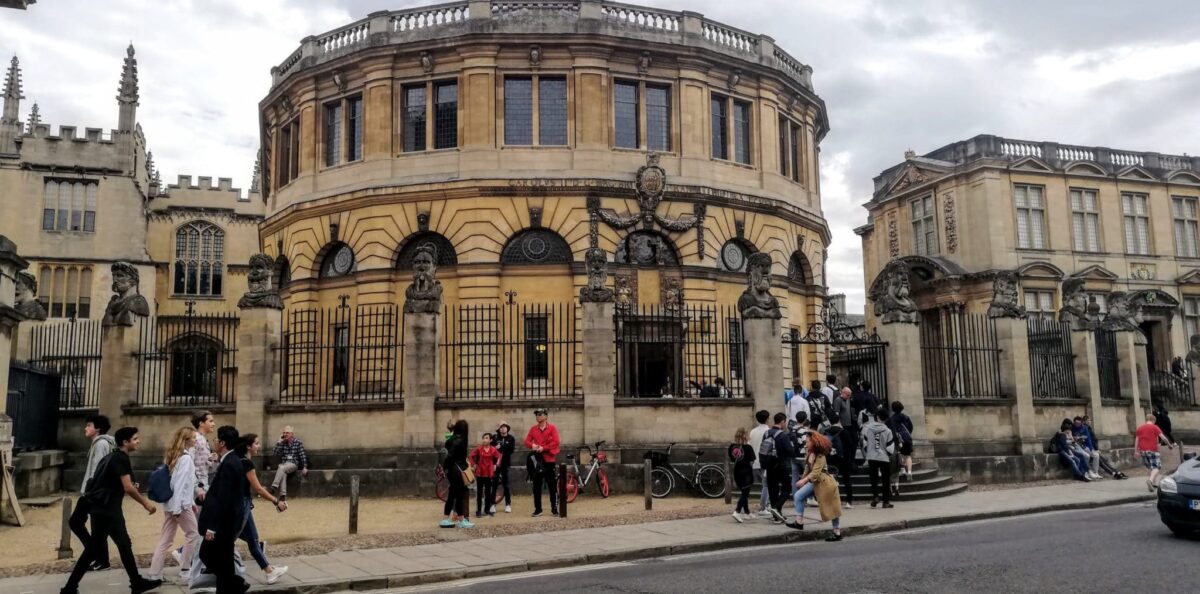 Tips for visiting Oxford – don't visit in the summertime. This goes for the Cotswolds as well. The true horror of overtourism is laid out for you in these areas. I'm sure London isn't much better nor perhaps any location that sings to us N. Americans of history, adventure and glorious landscapes.
Xyuandbeyond is reader-supported. When you buy through links on our site, we may earn an affiliate commission. You can read my privacy policy here.
Thanks to Experience Oxfordshire for providing complimentary entries and tickets to the Hop on Hop Off Oxford bus for the purpose of this honest review. All opinions expressed are my own and as usual brutally honest lol.
How to get to Oxford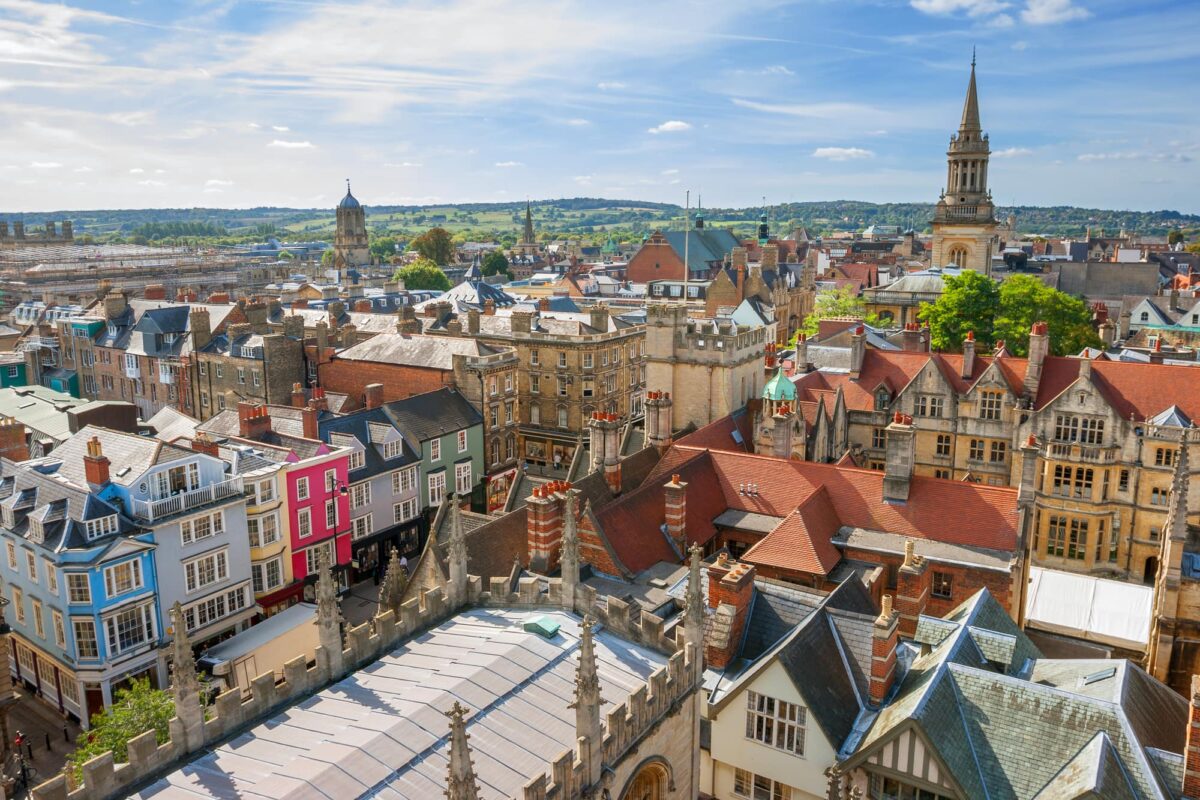 An easy journey from London trains can be caught at most major stations in the Capitol and buses are frequent. A National Express bus trip starts from £8.20 and a train return can be as low as £16.90.
The easiest way to reach Oxford is to take the train or a bus from London. You can also drive there if you have your own vehicle, I would recommend parking outside the City at one of the Park and Ride stations. A return ticket into Oxford and the cost of parking is around £2.40 return.
Trains to Oxford Station leave from Paddington Station in London every 5-10 minutes. Travel off-peak and you will save some money as well.
The buses to Oxford leave from Victoria Coach station and they are pretty frequent. I would suggest perhaps just heading to Oxford for the day as accommodation is pretty expensive.
What to do in Oxford
The major attraction in Oxford is, of course, the University of Oxford, the oldest university in England and one of the most charming. Oxford is filled with gorgeous architecture and ancient and not-so-ancient history. Famous bookshops, great pubs, brilliant museums a lovely lazy river and so many film sites it's a fangirl favourite.
Oxford tourist attractions
The Oxford Hop On Hop Off bus
The first thing I recommend to in my 21 things to do in Oxford England is to take a hop on hop off bus tour. This will allow you to get the lie of the land so to speak and figure out what you want to go back to and explore in more detail.
The Oxford HOHO bus leaves from several points in the City the main one being the central bus station. City Sightseeing Oxford bus fares start at £16 for a 24-hour pass and depending on how many extras you add in like tours or punting can go up to £37 which includes entry to Blenheim Palace.
If you aren't driving this is a great way to be able to get to all the Shakespearean sites including Anne Hathaway's Cottage and Mary Arden's Tudor Farm.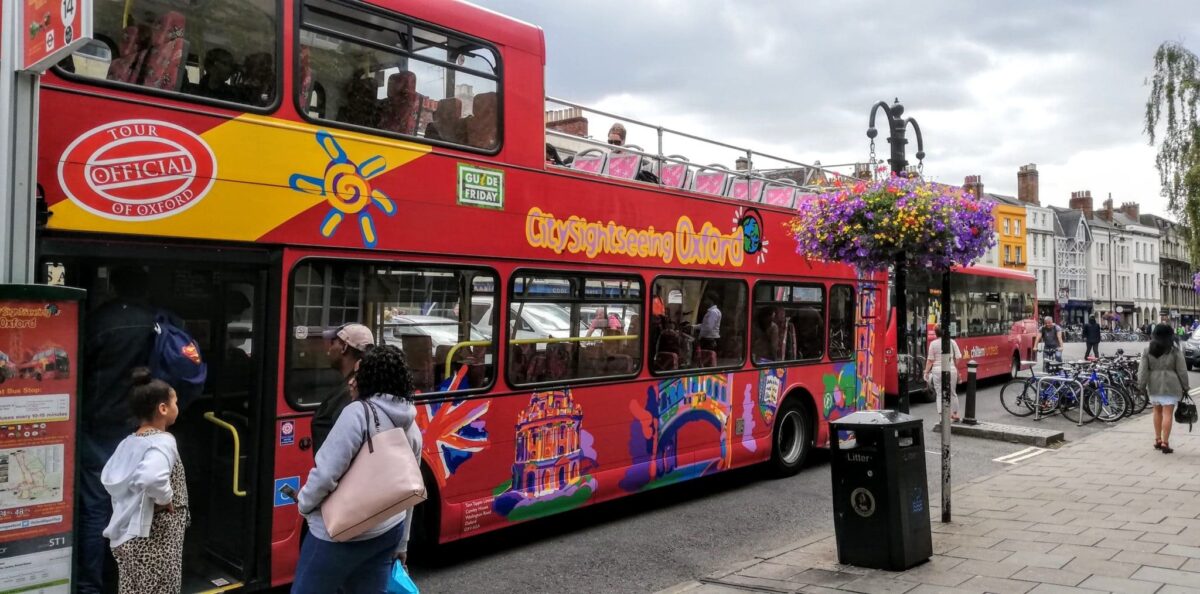 The bus tour covers 20 stop locations with stop 1 being at the railway station and the final stop at the Randolph Hotel. In-between stops range from Oxford University to the covered market, shopping precincts and everything in between.
Things to do in Oxford – Places to see at Oxford University
What are Oxford colleges? Oxford University is made up of 39 colleges and 5 permanent private halls (PPHs) of religious foundation. There is no central campus and the colleges are spread all over the city.
There is a huge amount to discover and explore at Oxford University and I would suggest taking a whole day to appreciate and roam the area as it can be pretty exhausting. If you are here in the summer you will have to fight huge crowds of people and I strongly advise booking your tickets to enable you to get access as they sell out very quickly.
Oxford University is a fascinating place to visit, full of history and stories and places like the Oxford Museum which has on display the only known dodo bird specimen in the world.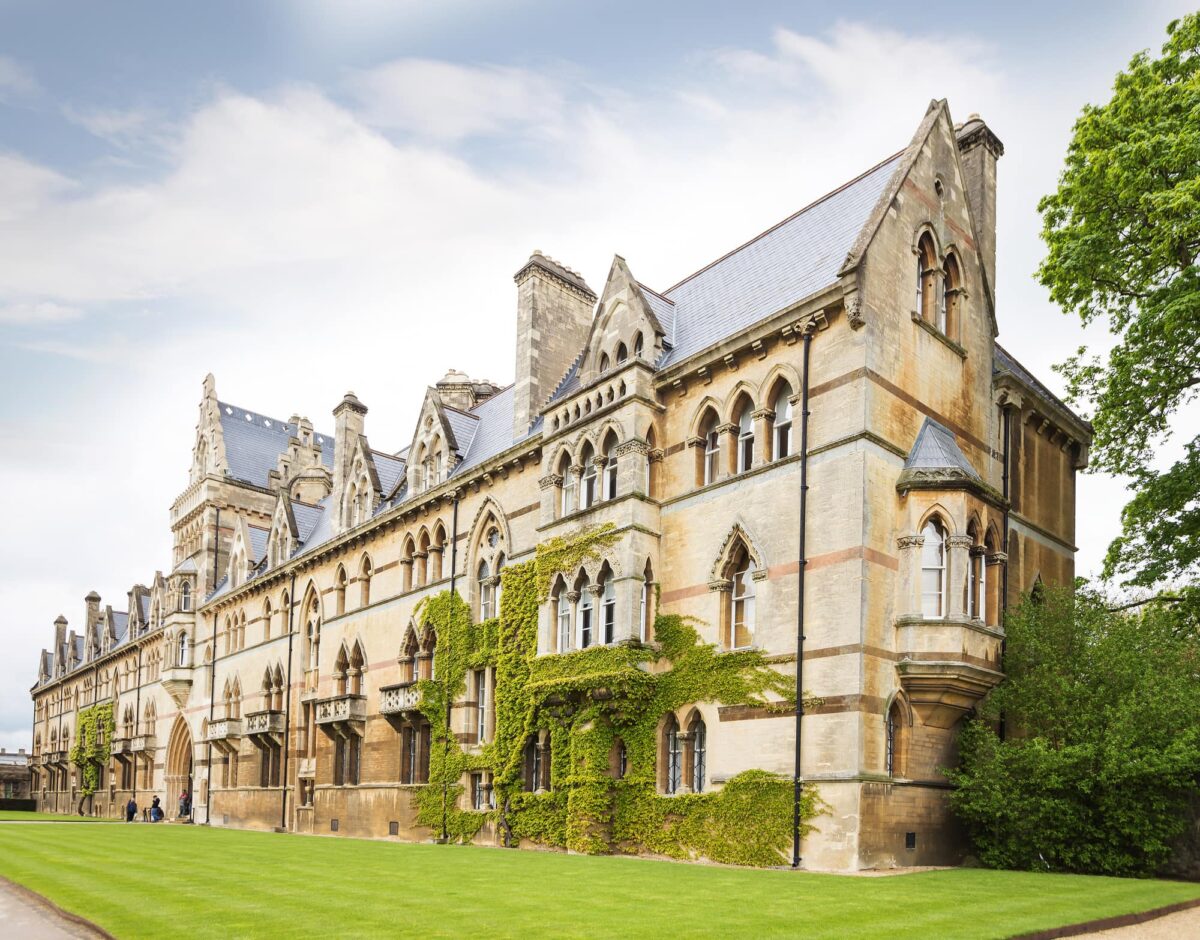 The University of Oxford is made up of 38 different colleges and 6 private halls, which is a lot to see. If you know which ones you want to visit you can check out if the entrance is free or what the ticket cost will be. If you don't know what to see take a free walking tour but make a note that the free tour doesn't include entry to the colleges. You can find these free or paid walking tours at several locations within the University area.
This stop will cover many of the Oxford attractions and Harry Potter filming sites along with other major productions including A Discovery of Witches with locations used including the Bodleian Library, New College, Brown's Café in the Oxford Covered Market, the White Horse pub (where Matthew and other vampires enjoy a drink) and the college boathouses.
If you are a Potterhead I highly recommend a visit to other Harry Potter film locations such as Alnwick Castle in Northumberland which by the way was also used for a location in Downton Abbey.
The University Church of St. Mary the Virgin
The best views of Oxford can be seen from the 13th century Church tower of the University Church of St Mary the Virgin. The Church sits right in heart of Oxford on the High Street directly across from the Radcliffe Camera.
For just £4, you can climb up the 127 steps to the top of the tower and enjoy panoramic views of Oxford.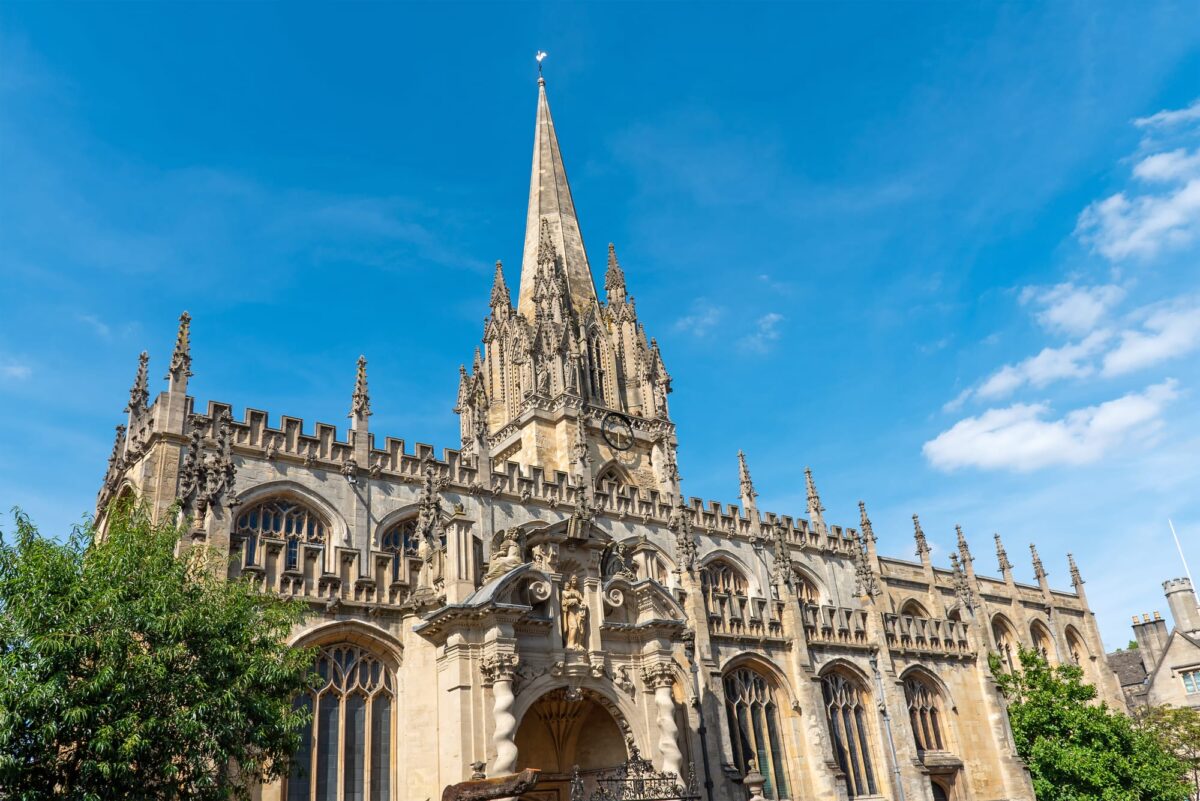 The Radcliffe Camera
When you come down from that high you must go and visit the Radcliffe Camera. This is Oxford's most recognisable building A neoclassical building that was constructed in the mid-18th century was built to house the Radcliffe Science Library. It is part of the Bodleian Libraries complex and its stunning circular dome roof can be seen for miles. Built in the 1700s, it's possibly one of the oldest examples of a round library in England. The only way to see inside the Radcliffe Camera is to book a tour of the Bodleian Libraries.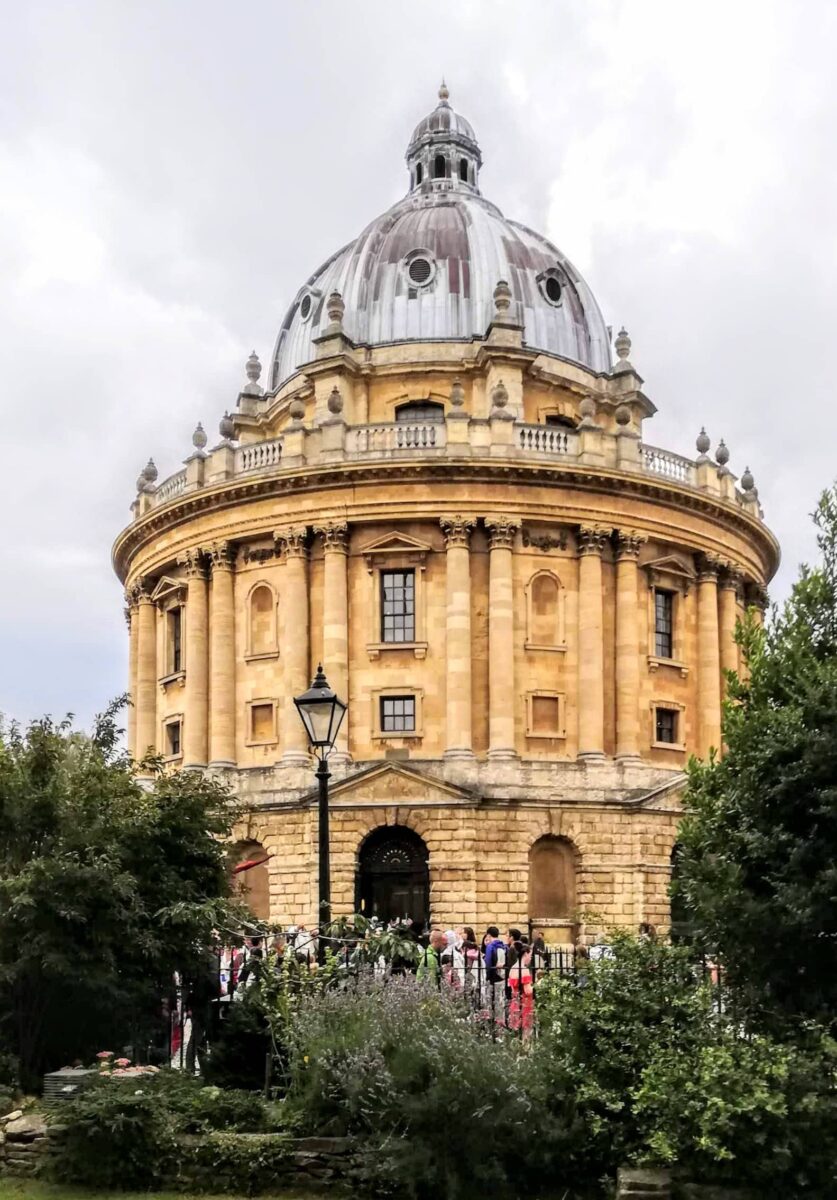 Tour the Bodleian Library
The Bodleian Library is, of course, one of the most famous libraries in the world Did you know that the library keeps a copy of every single book printed in the UK. The Bodleian is home to the Gutenberg bible, J.R.R. Tolkien's watercolours for The Hobbit, Shakespeare's First Folio, and four thirteenth-century copies of the Magna Carta. Be WARNED we could not book a tour or use our free passes as they were all sold out on the 3 times we attempted to tour the building. We finally booked a tour online and visited when we were housesitting in Warwickshire.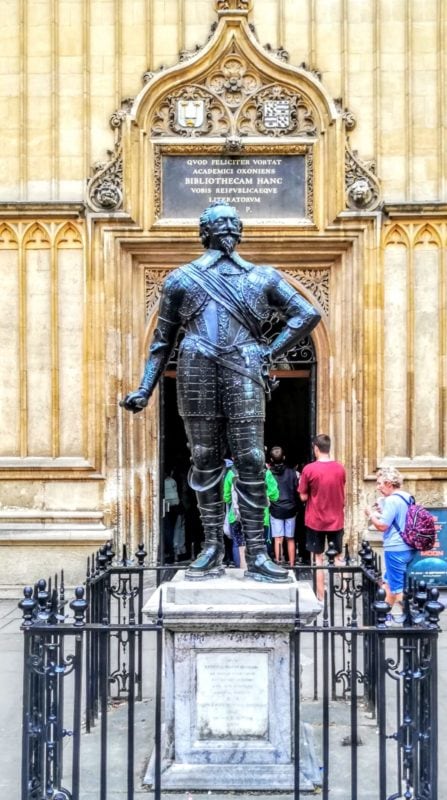 One of the curiosities at the library included Guy Fawkes' lantern. It was presented to the library in 1641 by Robert Heywood of Brasenose College, whose father had arrested the infamous plotter in the cellars under the Houses of Parliament in 1605.
Tips for the Bodleian Library
Book two weeks in advance to ensure you can get a tour
Numerous steps and stairs are involved and there is no elevator
No children under the age of 11
Children from 11-16 must be accompanied by an adult
Sometimes the tours are redirected depending on library events
No photographs in the working areas of the library are allowed
The price of online tickets does not include the £1 booking fee.
30 Minute Bodleian Library Tours cost £6.00
Duke Humfrey's Library
The Duke's library is located within the Bodleian Library and was the place chosen to play Hogwarts Library in Harry Potter and the Sorcerer's Stone. Over three days of filming were needed to film the Cloak of Invisibility scene in the movie.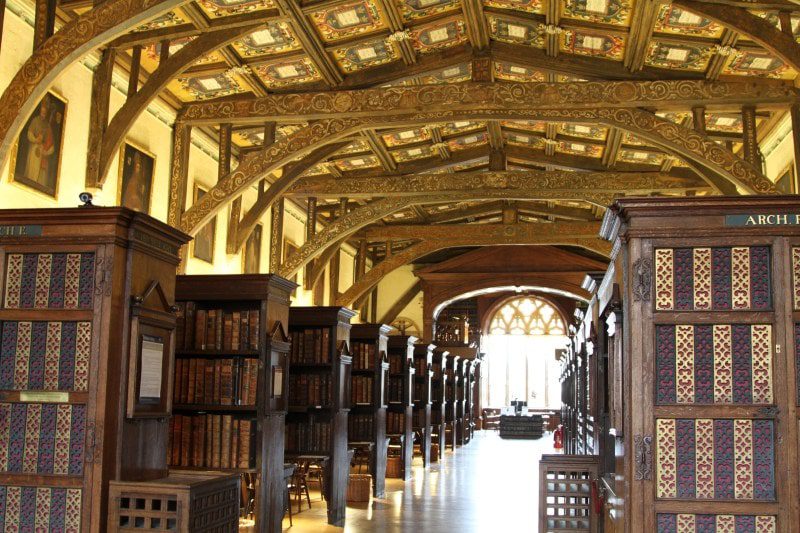 Divinity School Oxford
The oldest part of Oxford University this medieval building was built in the 1400s to house lectures, oral examinations and discussions on theology. The Divinity School is the oldest surviving part of a university anywhere in the world. Looking east in the interior of the Divinity School in the Bodleian Library.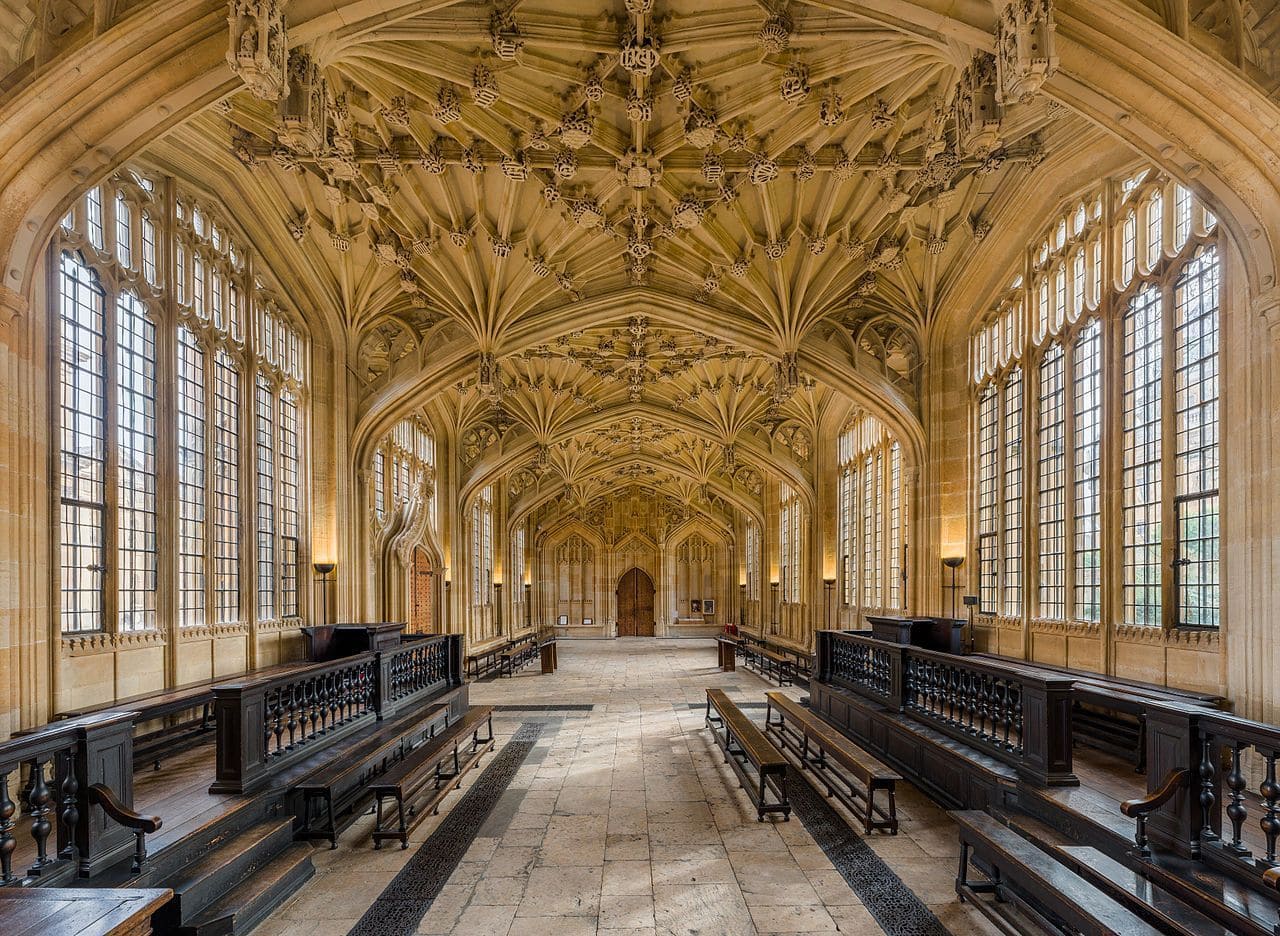 Its stunning ceiling consists of four hundred and fifty-five sculptural roof bosses with four hanging pendants in each bay, it is incredibly complex and beautiful.
Take a guided tour of the Bodleian Library
60 Minute Bodleian Library Tour costs £12.00
The 60 minutes tour takes you into the historic heart of the University, including the 15th-century Divinity School, Convocation House, Chancellor's Court and Duke Humfrey's medieval library.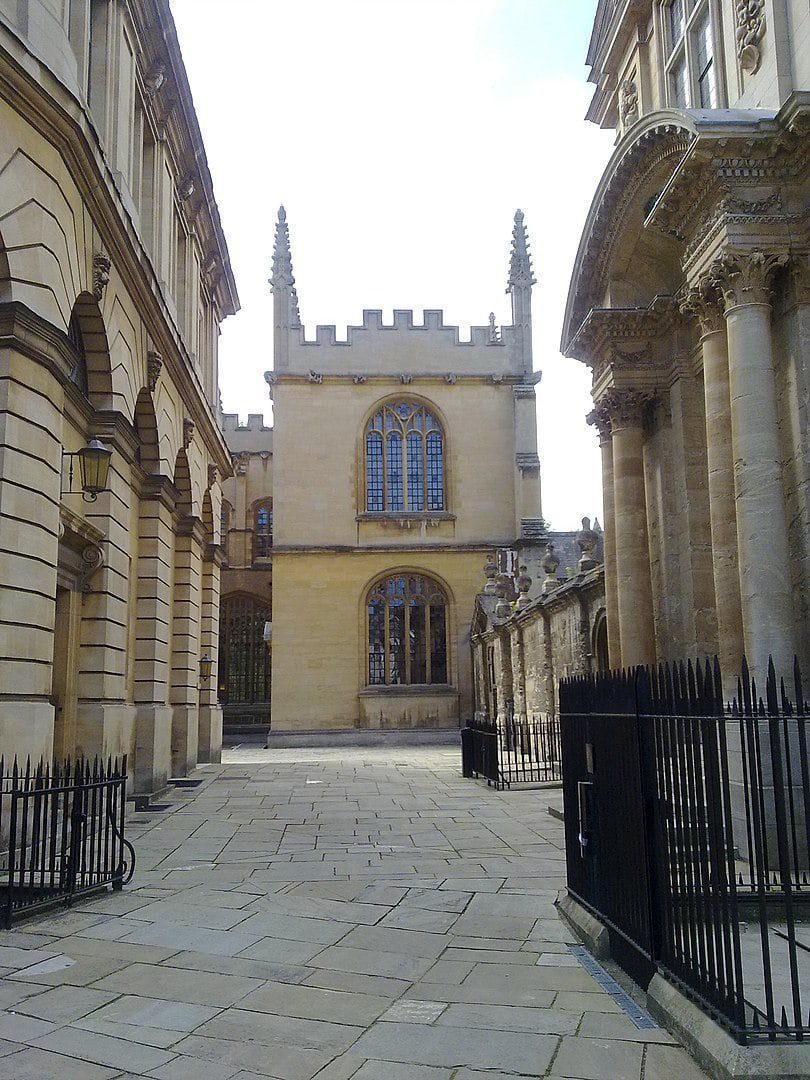 Convocation House
Convocation House is 200 years younger than the Divinity School. During the reign of Charles II, the Royalist members of the English Parliament convened here. Its stone ceiling dates from around 1758.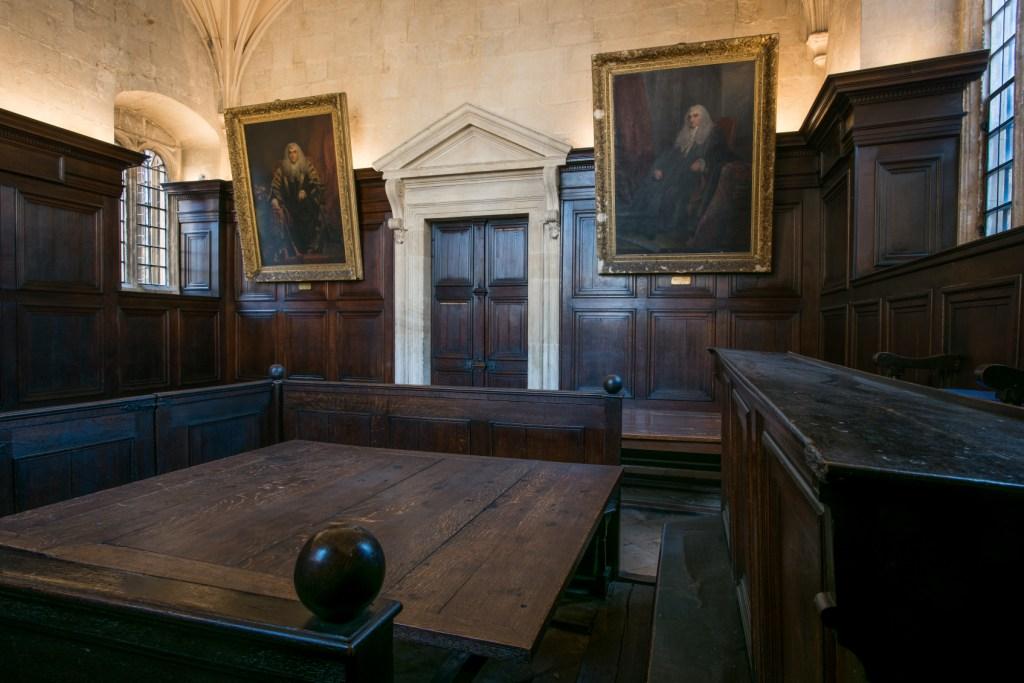 At Oxford University the court has had since 1244 civil jurisdiction in all matters and suits wherein a scholar or a privileged person of the university is one of the parties. In other words, if a student causes a problem the University has full jurisdiction unless criminal charges are pressed.
90 Minute Bodleian Library Tour costs £20.00
This tour includes the 15th-century Divinity School, Convocation House, Chancellor's Court, Duke Humfrey's medieval library, the Radcliffe Camera and the underground Gladstone Link.
Hertford College
Did you know that Evelyn Waugh, the renowned author of the novel "Brideshead Revisited," once attended Hertford College? Interestingly, the rooms he occupied during his time at the college were actually used in the filming of the adaptation of his own classic novel.
What sets Hertford College apart from the other colleges of Oxford University is its fascinatingly fragmented history. Unlike most colleges, Hertford lacks a singular beginning. Instead, it traces its origins to two ancient halls of the University: Hart Hall and Magdalen Hall. Consequently, Hertford College recognizes two significant dates in its history—the establishment of Magdalen Hall in 1448 and the granting of its current charter in 1876.
Bridge of Sighs
Most people know or remember Hertford college for the Bridge of Sighs, one of Oxford's most photographed landmarks. The bridge, also known as the Hertford Bridge, designed by Thomas Jackson and built in 1913, does not bear much resemblance to Venice's Bridge of Sighs. An iconic site from Oxford is, of course, the Bridge of Sighs. Supposedly built to replicate the famous bridge of the same name in Venice it actually bears a closer resemblance to the Rialto Bridge.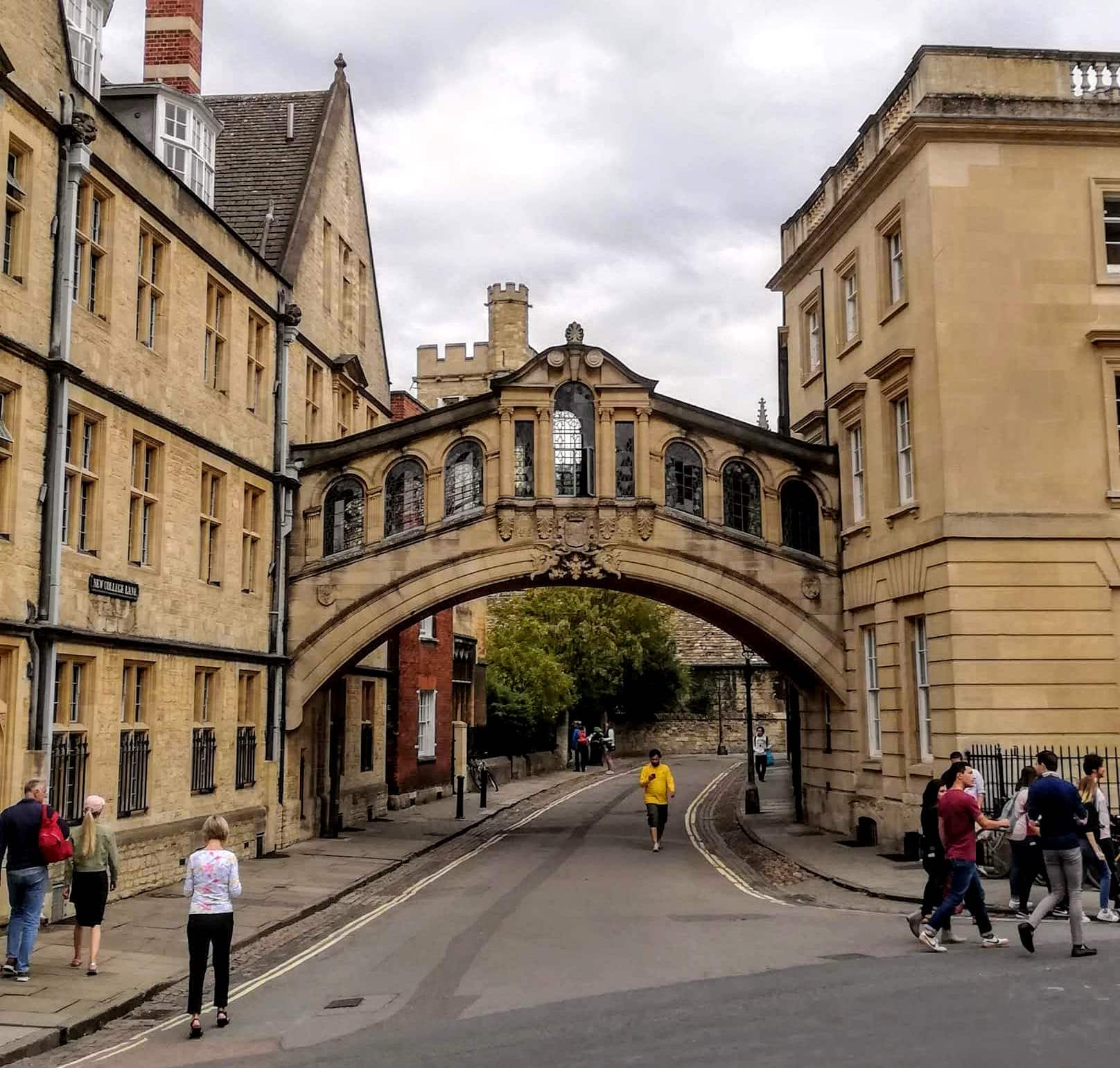 New College Tours
Entrance into New College is £8 and your tour will be self-guided, but a small map is provided when you purchase your ticket at the Porters' Lodge. You will immediately recognize the courtyard with its gnarled tree from the movie Harry Potter and the Goblet of Fire.
When touring the Cloisters of New College you will wander down the same corridors as you see in the Goblet of Fire. The cloisters are located just off the Front Quadrangle inside New College, one of the oldest colleges in the University of Oxford.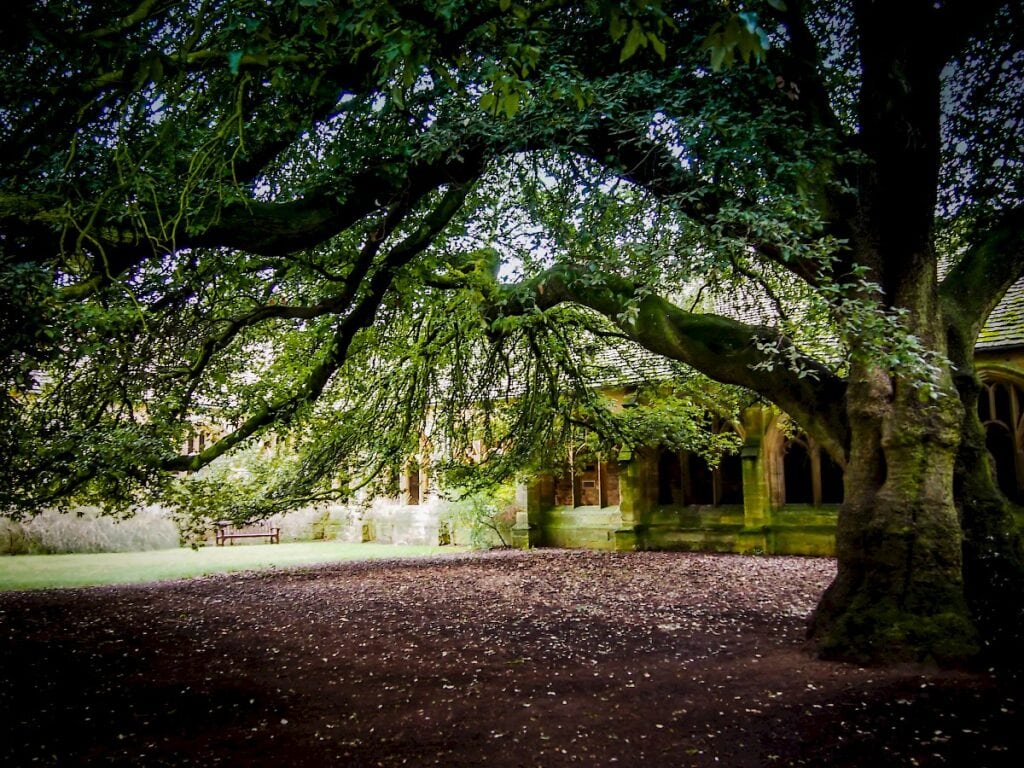 Christchurch College Oxford
The Bodley Tower Staircase
Entrance tickets cost between £16 – 16.80 depending on which time of year you visit and include Christ Church Cloisters and Dining Hall.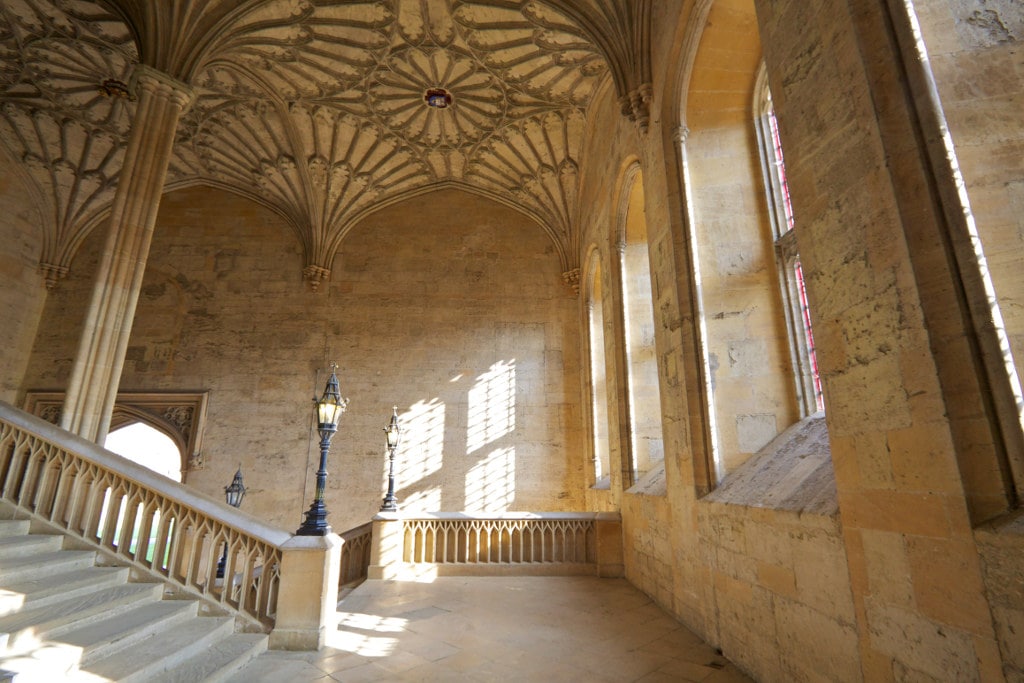 The grand stone staircase inside the Tower is one of the most prominent locations for Harry Potter filming sites. The Bodley Tower is located inside Christ Church College
Tom Quad and Tom Tower
Tom Quad is the main Quad in Christ Church and takes its name from Tom Tower. In 1682 a former student, Christopher Wren, was commissioned to build a new bell tower over the main gate. This bell houses the bell 'Great Tom' which came from the old Abbey of Osney.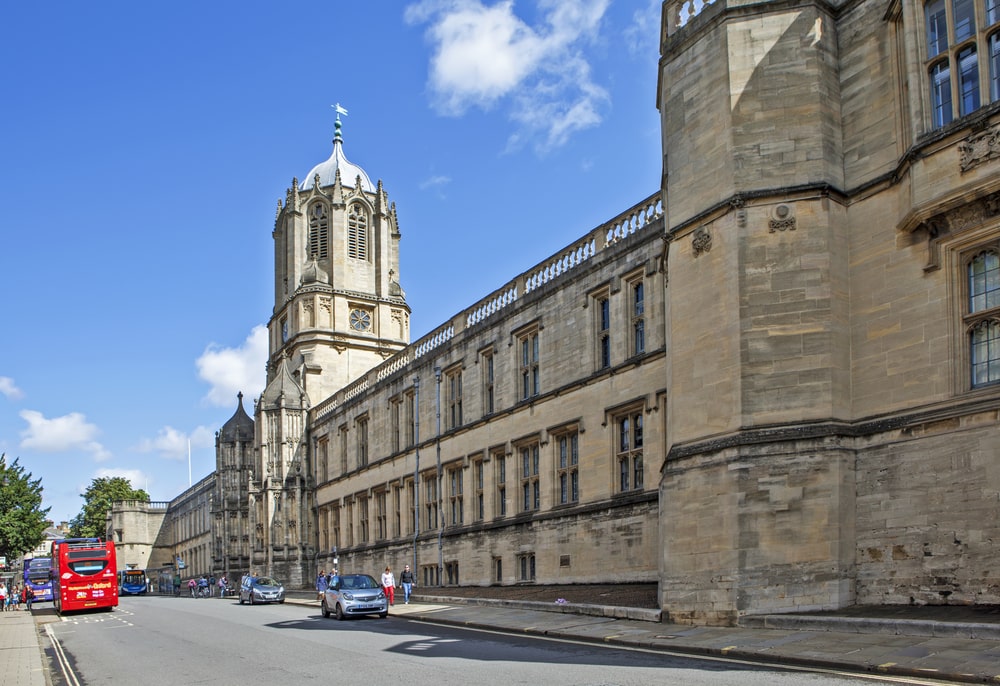 Christ Church Cloisters
The cost is included in your entrance tickets to Christ Church College
Christ Church's beautiful cloisters were transformed into Hogwarts hallways in Harry Potter and the Sorcerer's Stone. The scene is the one in which Hermione shows Harry a display case that contains a quidditch trophy with his father's name on it. This was filmed in the cloisters just outside of the bookshop.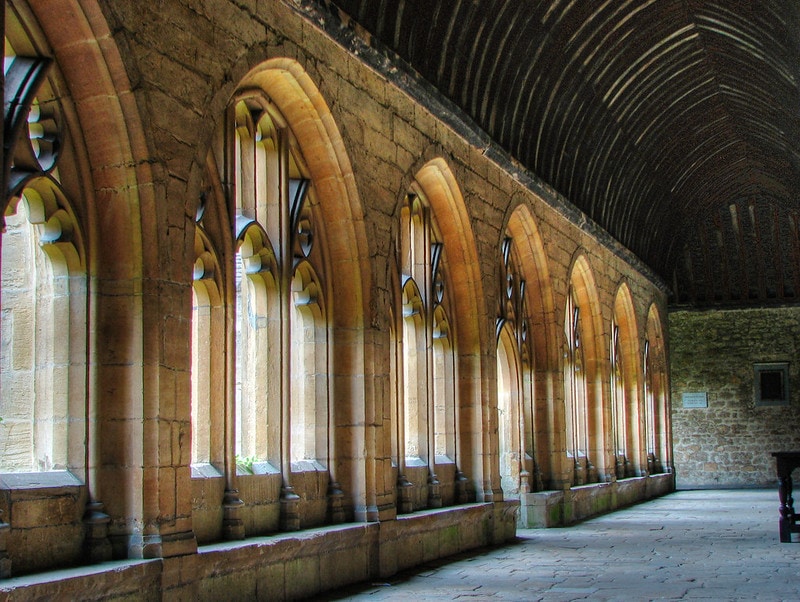 Christ Church Dining Hall
Although no filming actually was done at Christ Church Dining hall you will see the filmmaker's inspiration for the Great Hall at Hogwarts.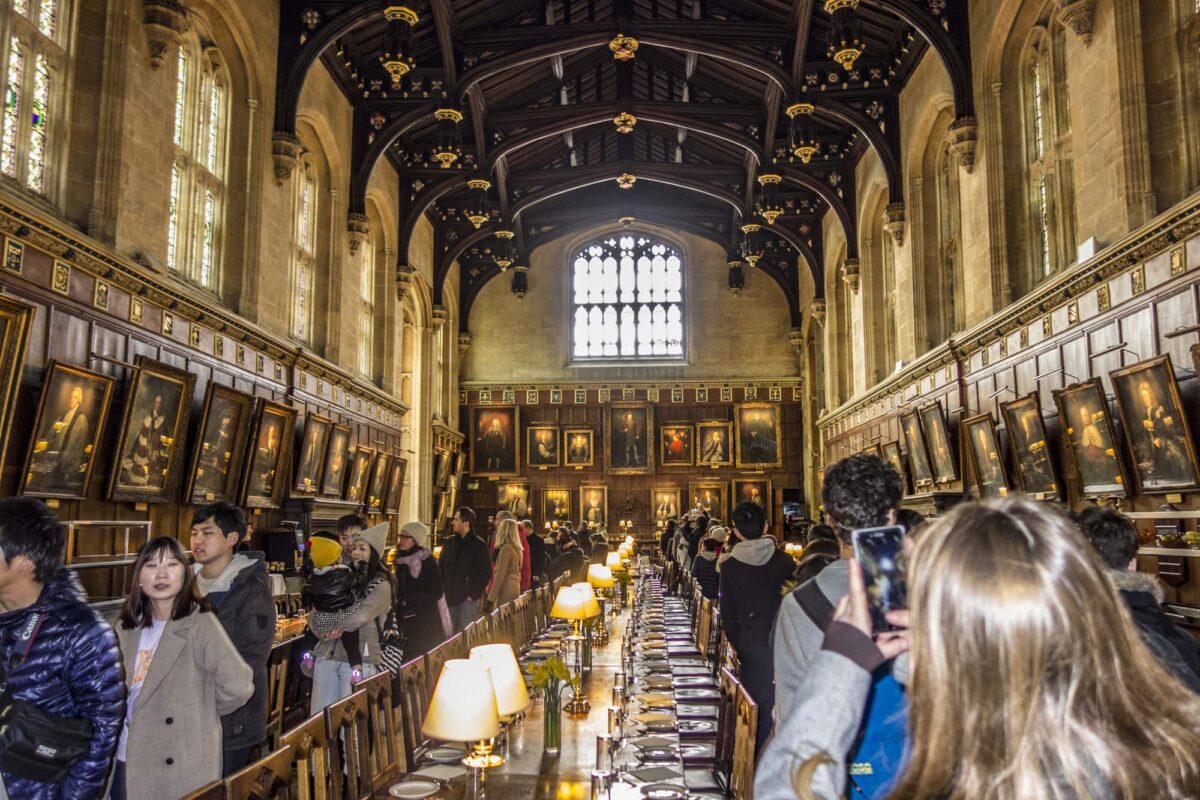 Don't forget to look for Alice's window in the Dining Hall. Ask a custodian if you can't spot it but you will see above the fireplace are 8 panels of stained glass and a tiny Alice in her blue dress is depicted in the bottom left corner of the top left panel.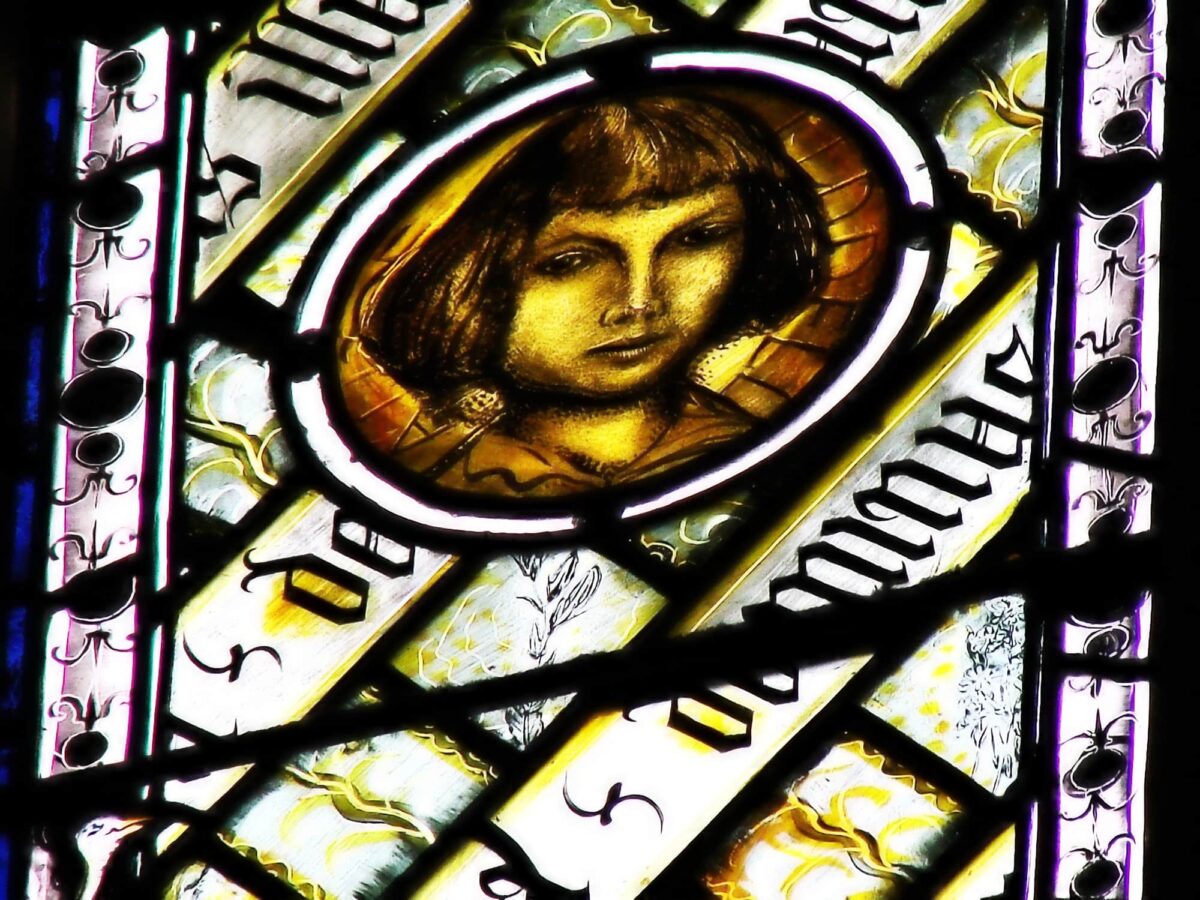 Museums of Oxford
The Oxford Museum Of Natural History
The Museum is free to enter and has some beautiful exhibits of dinosaur skeletons and fossils.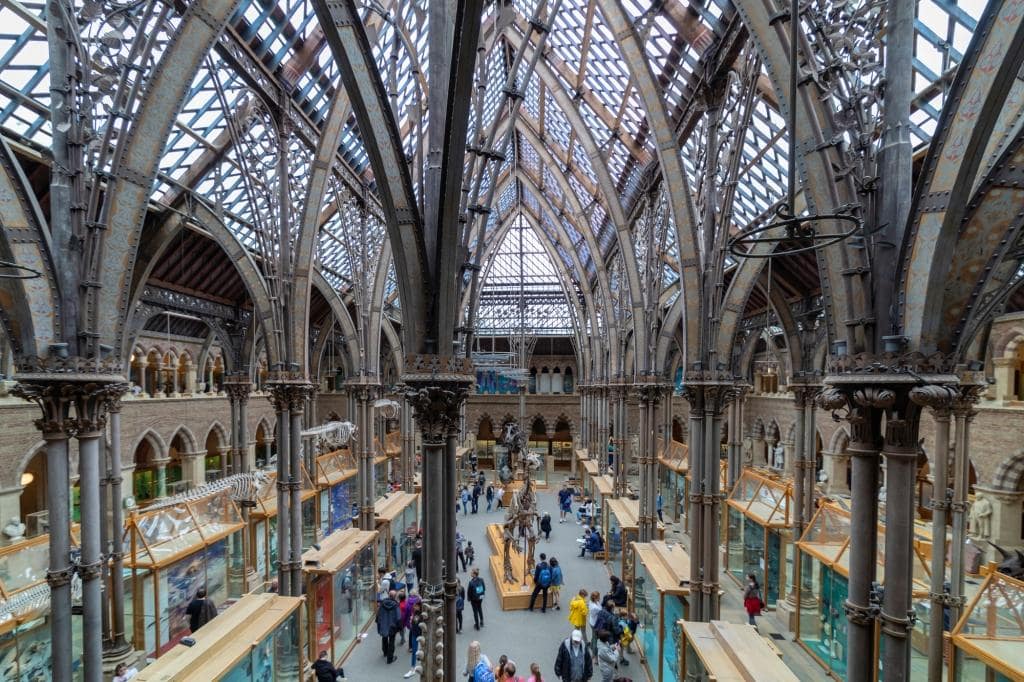 There is also an exhibit of the most complete remains of a dodo bird in the world and a real dinosaur egg. Oxford University Museum of Natural History also has a brilliant exhibit celebrating Alice in Wonderland and it displays several personal items belonging to Alice Liddell who was the inspiration for Alice and of course Charles Dodgson who was Lewis Carroll's pen name.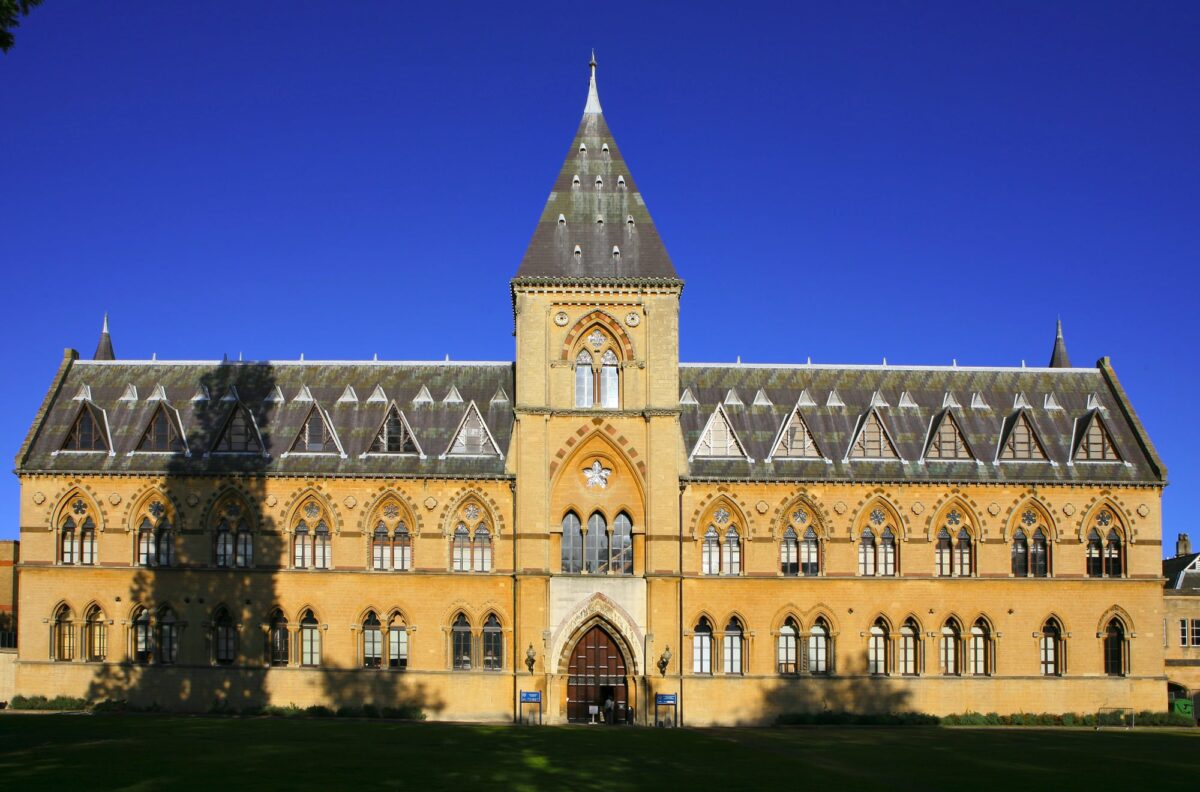 Dodgson attended Christ Church College which is where he met Alice Liddell who was the daughter of the Dean.
Becoming friends with the family Dodgson or rather Lewis Carroll used to create stories to tell Alice and her sisters and brother. One day in 1862 while taking a boating trip down the Thames he told the story of Alice in Wonderland. Alice loved the story that she asked him to write it down for her, and the rest is history.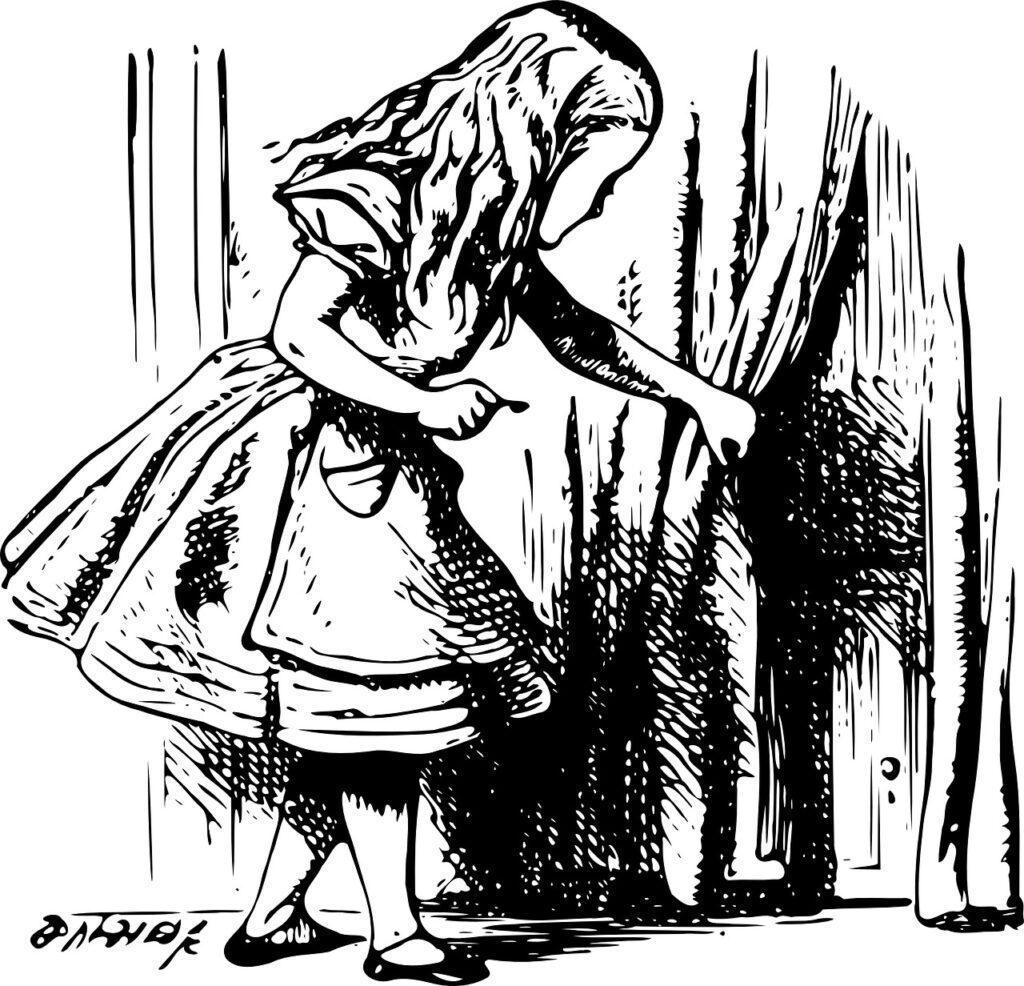 Museum of Modern Art Oxford
The Museum of Modern Art Oxford was founded in late 1965, and in 1966 moved into a former Brewery where the Museum is still housed today. Modern Art Oxford is a leading contemporary art space with an international reputation for innovative and ambitious programming.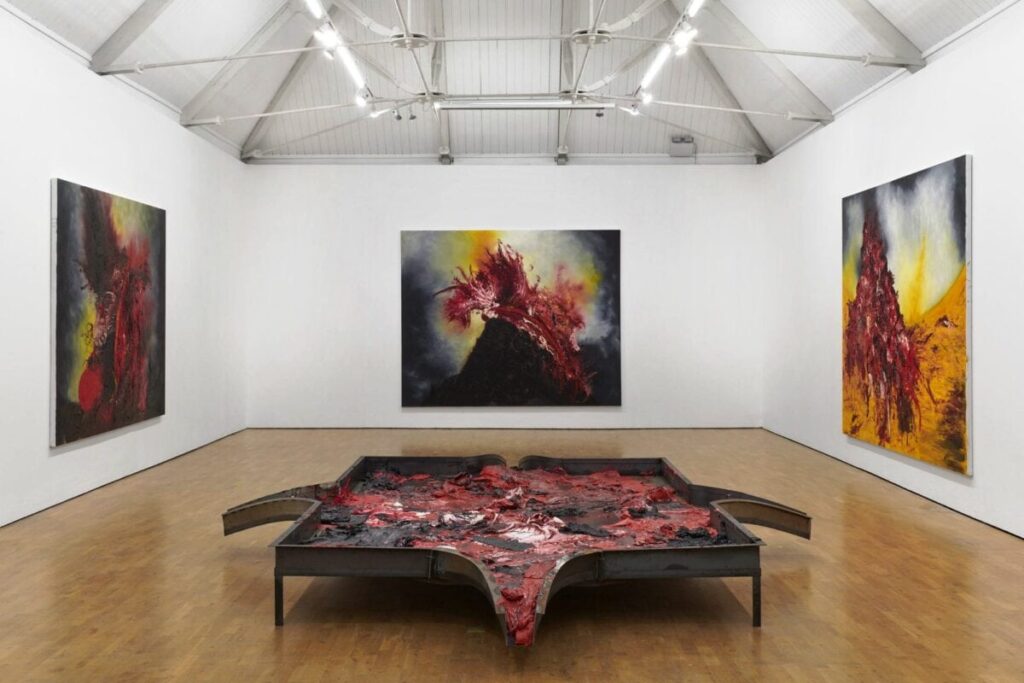 The Ashmolean Museum
The Ashmolean Museum of Art and Archaeology is the oldest public museum in the world. I have to say I wasn't all that impressed with the displays. The textile display in the basement was one room with virtually nothing in it.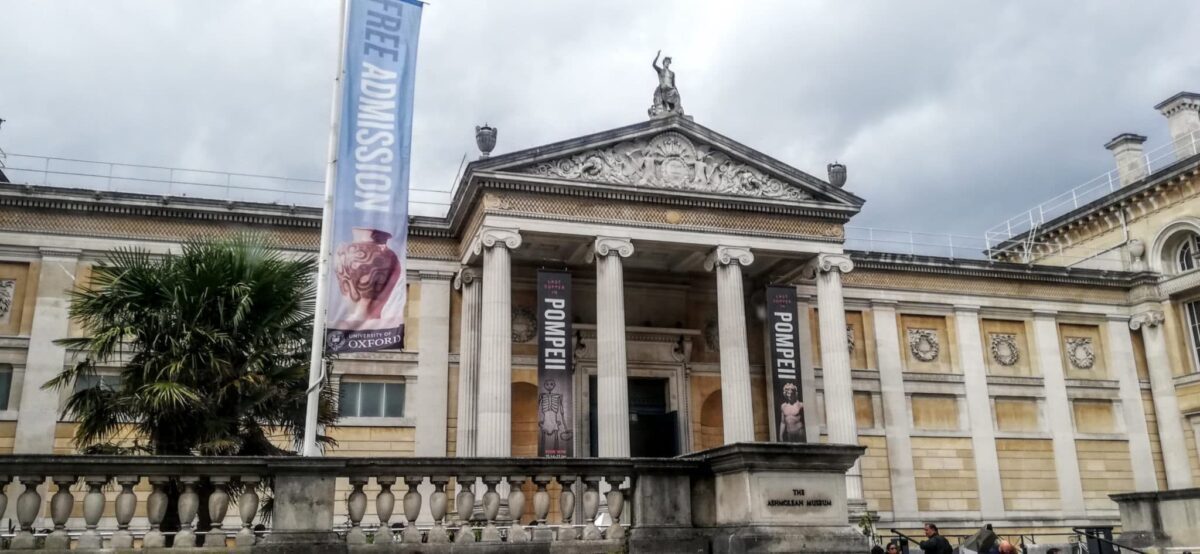 Access to the museum is very bad for the disabled, there appear to be 2 elevators in this vast museum and they are very small and take absolutely forever to go up and down and even Museum members were not impressed. We were told that the "newer" part of the Museum was built very recently but they really didn't cater to anyone with mobility issues and the members were not happy.
Did you know that most statues created during the Roman period were garishly coloured? Well here's an example – I think it looks better in the original marble.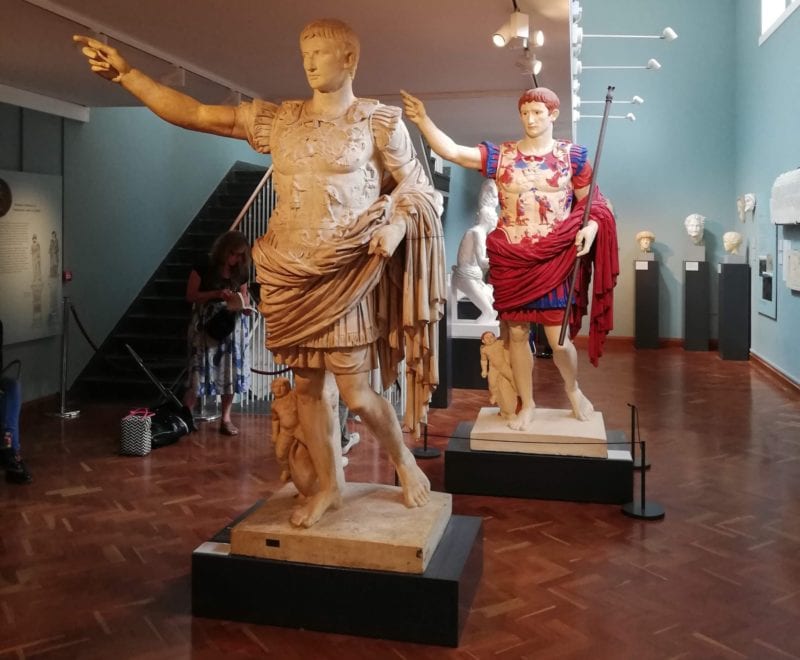 The best thing about this museum is the entry is free and there are some interesting exhibitions but these are ticketed although we heard they were excellent.
The Pitt Rivers Museum
One of the more unusual things to do in Oxford is to visit the Pitt Rivers Museum which houses the official archaeological and anthropological collections of the University of Oxford. Established in 1884 and is now considered to be an excellent example of middle Victorian neo-Gothic architecture. The Museum contains an exhibit of "curiosities" from the Victorian area complete with shrunken heads and stuffed animals these are said to have inspired the Potter filmmakers.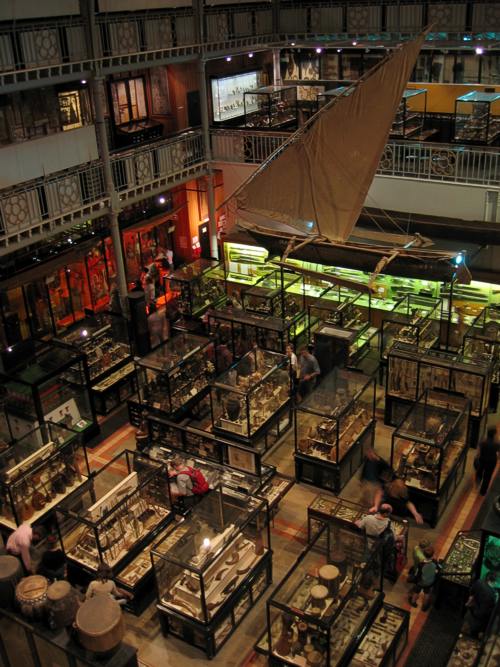 Oxford Story Museum
An unusual museum that started out as a virtual space and has now become a place where all kinds of stories are celebrated. Highlights include a Whispering Wood, Enchanted Library, City of Stories film experience and Small Worlds gallery for younger children.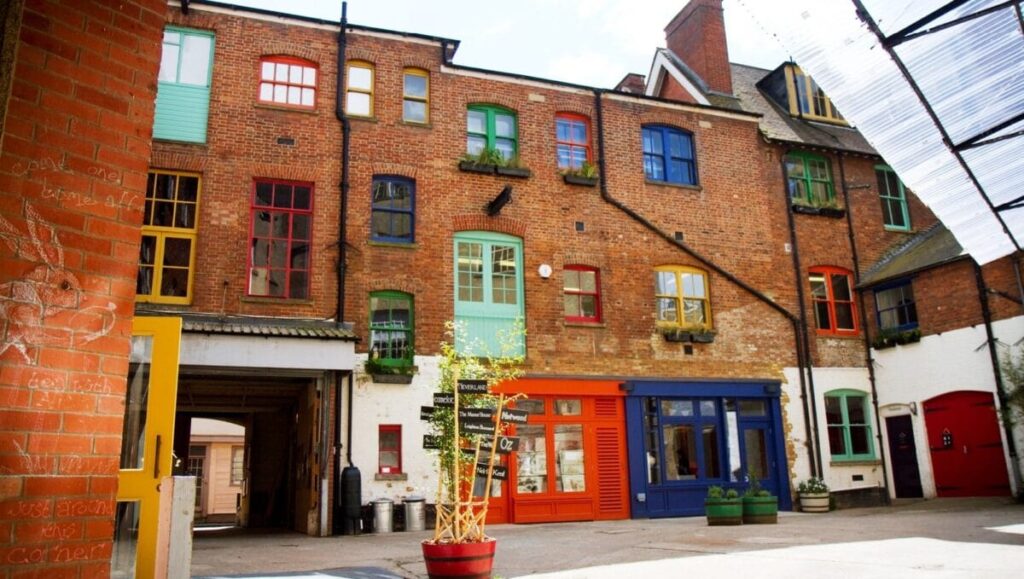 Oxford Attractions
University of Oxford Botanic Gardens
This is the oldest Botanic Garden in the UK. Most great cities in England have beautiful green spaces to relax and picnic in and Oxford is no different. Beside Christchurch is the lovely calm Christ Church Meadow and then along the Thames, you will find Port Meadow.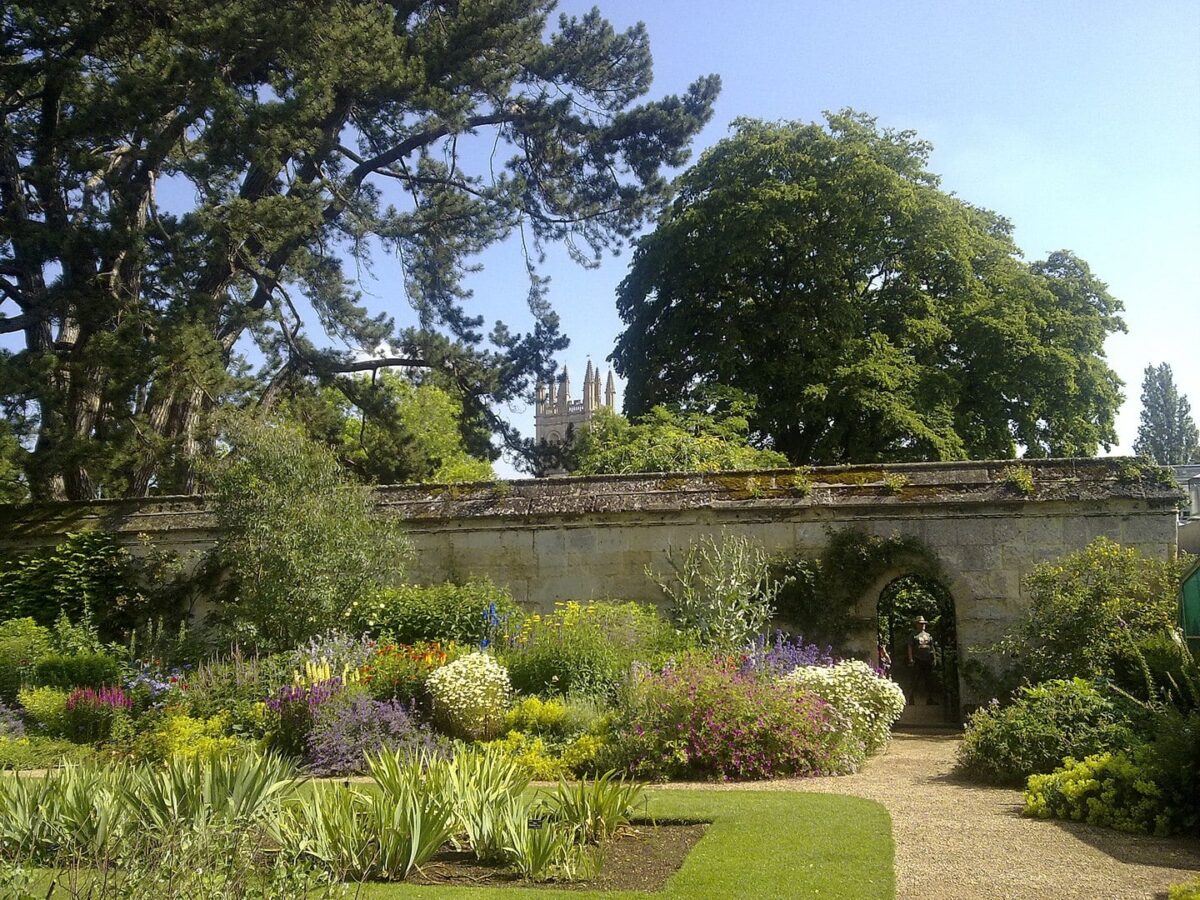 A real treat though is the Oxford Botanic Garden which is England's oldest garden founded in 1621 and for £5 you can walk through some of the most amazing displays of plants. The first greenhouse was built more than 300 years ago to house exotic plants like oranges and citrus fruit along with palms and exotic flowers from sunnier countries.
Oxford Castle and Prison
The history of Oxford Castle and its prison spans over 1,000 years of history and tales of murder, romance, escape and execution.. During its existence, this class motte-and-bailey castle site has served time as a royal castle, a centre for justice, and for several hundred years – a horrific Gaol – which was hidden away behind 5-metre-high stone walls.
The origins of Oxford Castle date back to Medieval England times, when William the Conqueror began building castles to protect his domains. When it was first constructed, the initial build of Oxford Castle was simply an earth mound – which is still standing today at around 20 metres tall – and would have been surmounted by a wooden palisade.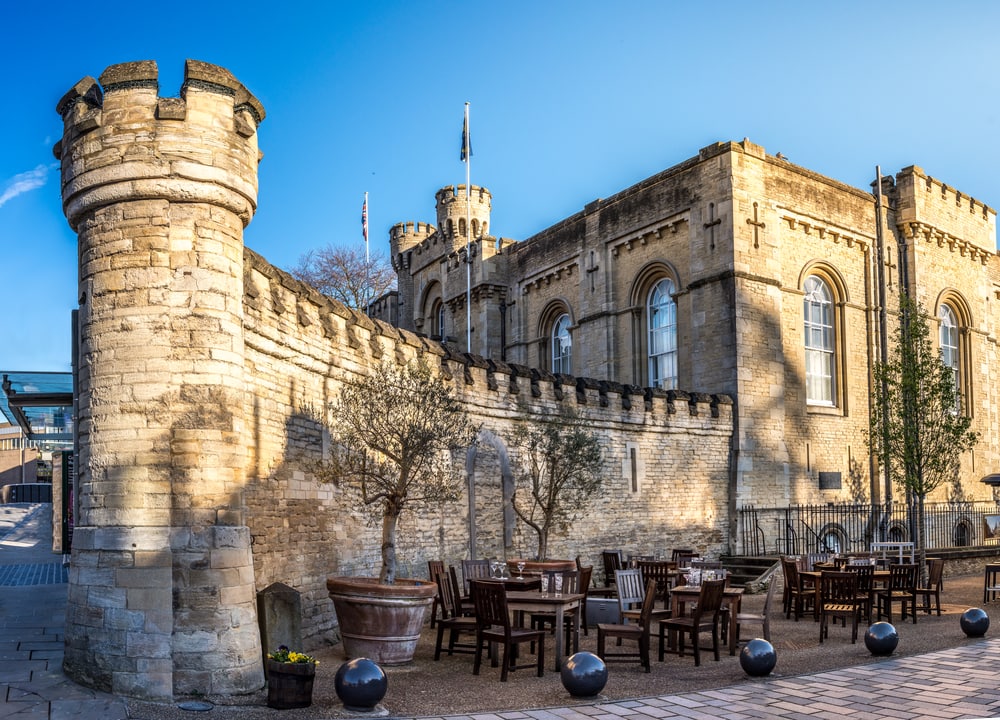 Robert D'Oilly built the first stone fortifications for Oxford Castle, including a stone keep which stood proudly on the top of the mound. D'Oilly also then founded a chapel at Oxford Castle, which he dedicated and aptly named after St George. St George's Tower is the oldest building which remains in Oxford.
After many sieges and many years of conflict, Oxford Castle and its defences were left unusable for the military. And so, like many of the Medieval castles in England which had been left to ruin, Parliament ordered that Oxford Castle become Oxford Prison, where it operated for centuries.
Punting and cruising on the River Cherwell Oxford
Just one of the many fun things to do Oxford is to go punting. The Oxford Canal is a fabulous 5-mile walk along the river and if you stroll down to the Magdalen Bridge Boathouse you can partake of that ultimate English pleasure a punt on the water.
The River Cherwell is an ideal place to go punting as it's a calm, offshoot of the Thames. You can hire punts either at Magdalen Bridge or Folly Bridge and you don't need any experience to give it a go. Punting on this route takes you through some lovely meadows belonging to the colleges and there are some nice views of Oxford along the way.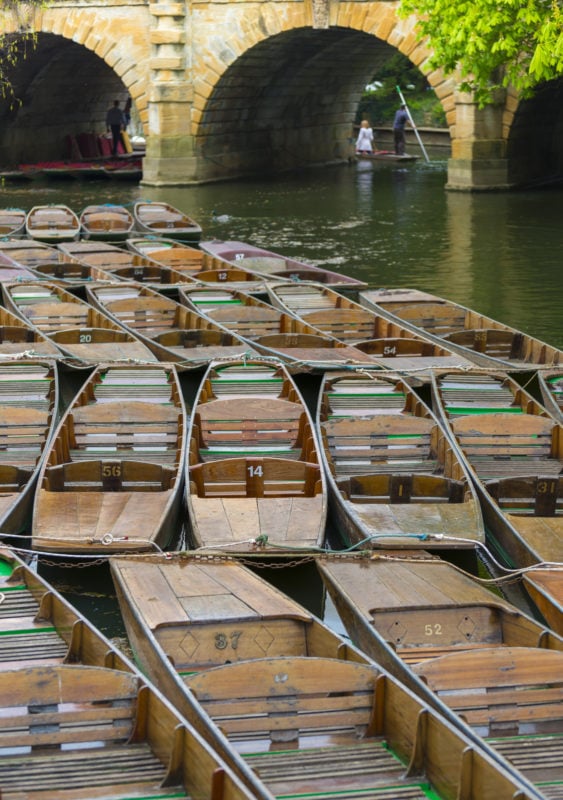 You can either punt yourself or take a chauffered punt guide down the waterway. It's apparently not as difficult as it looks. It's all about balance and keeping steady as you push the boat with a long wooden pole. The pole can, of course, get stuck in the mud and this is how you end up seeing a few wet folks who have been punted into the water.
£22.00 per hour, 7 days per week, until one hour before sunset.
£32.00 an hour for a Chauffeured punt for around 1/2 an hour.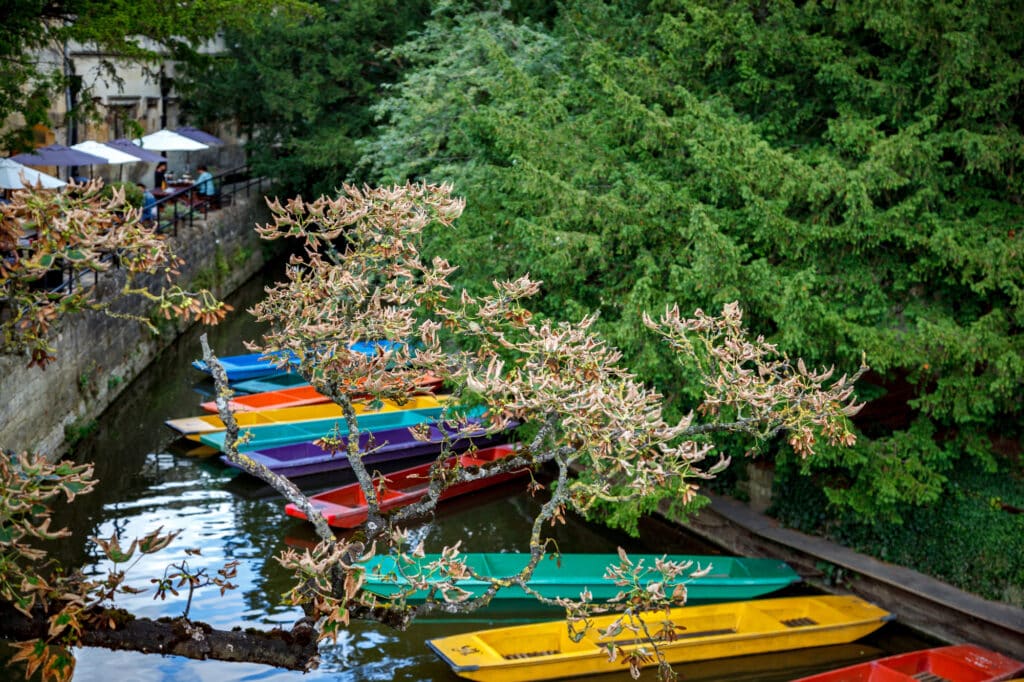 £16.00 per hour, £80 per full day, Monday – Friday, 10 am until dusk.
£18.00 per hour, £90 per full day, Saturday, Sunday and Bank Holidays
Folly Bridge
At Folly Bridge you can rent a punt or even a motorboat to cruise down the river. Salter's Streamers is the place to rent from and you can cruise down the river just like Allice and Lewis Carroll did.

Salter's Steamers has been operating on the Thames at Folly Bridge since 1858. The company runs passenger services in summer along the whole length of the River Thames between Oxford and Staines.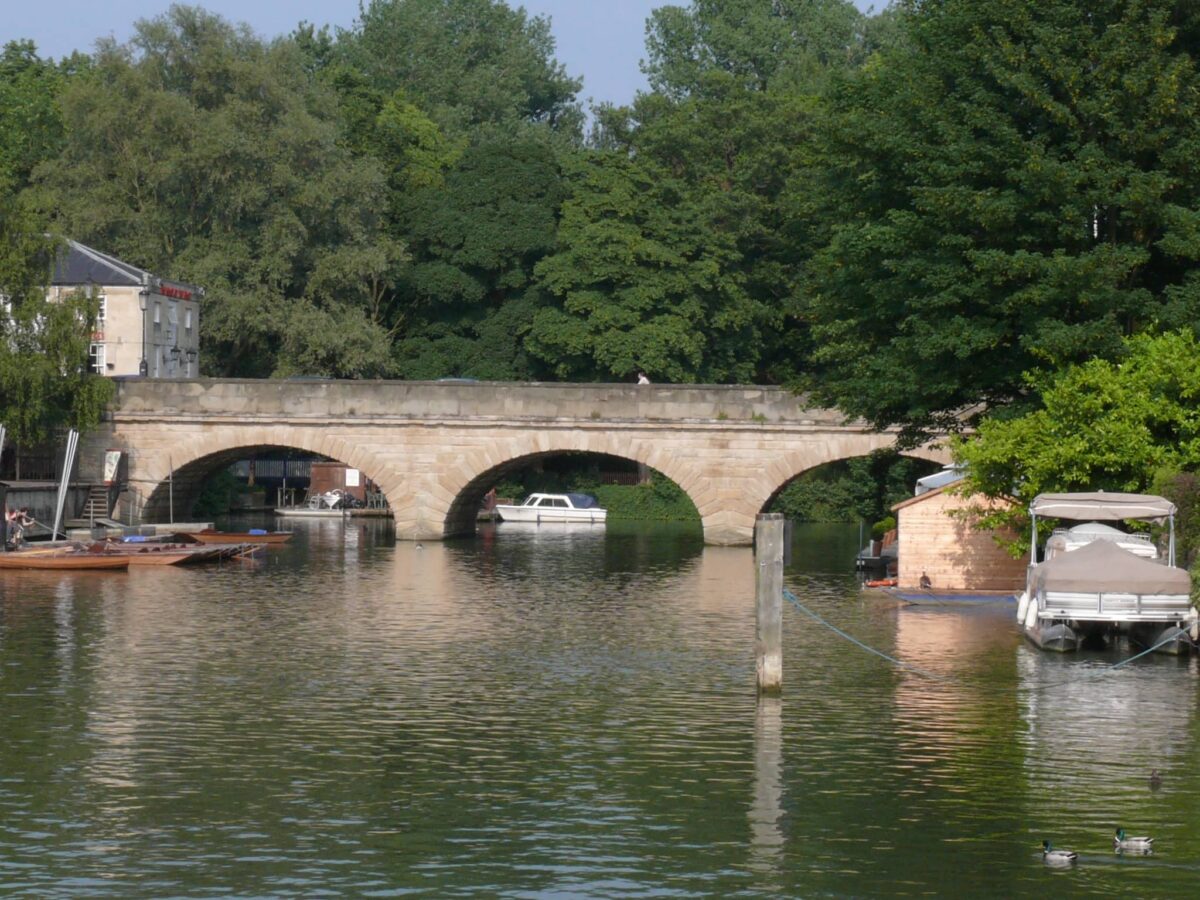 Where to shop in Oxford
Oxford has a great selection of both chain stores and small specialty shops. If you are a Harry Potter Fan you will find plenty to buy here from a range of Potter-themed stores. There are also some amazing bookstores and of course, Alice's Shop which is an ode to Alice in Wonderland.
Covered Market Oxford
An 18th-century covered market that is a foodie delight. It has organic butchers, great fish stalls, baked goods and some adorable little boutiques such as the Hat Box and Next to Nothing which has been in the market for 40 years.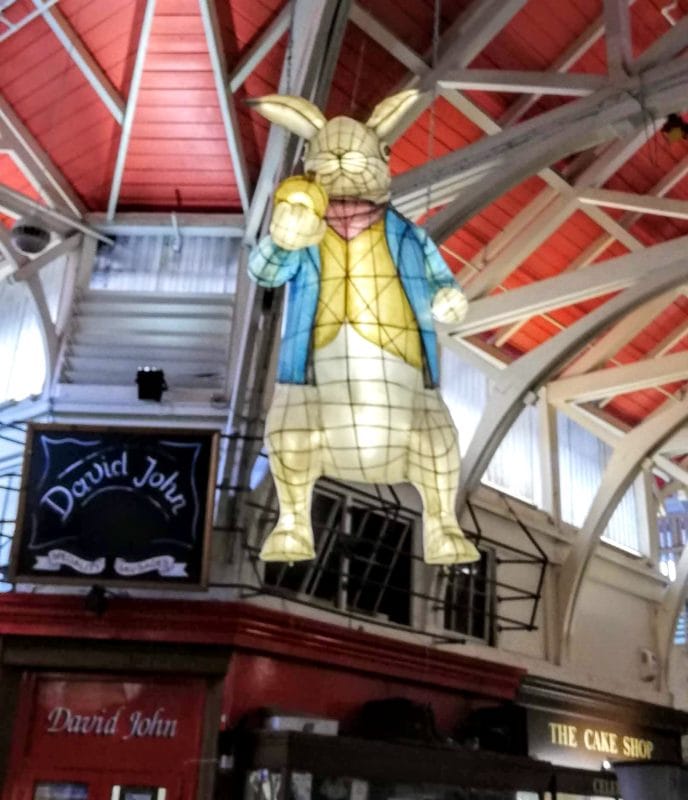 The Oxford Cheese Shop
A favourite of mine in the covered market this stall supplies a to-die-for Oxford Blue Cheese that is so much creamier than Stilton. They have also created a range of products called Oxford Provender which includes some amazing chutneys and jams.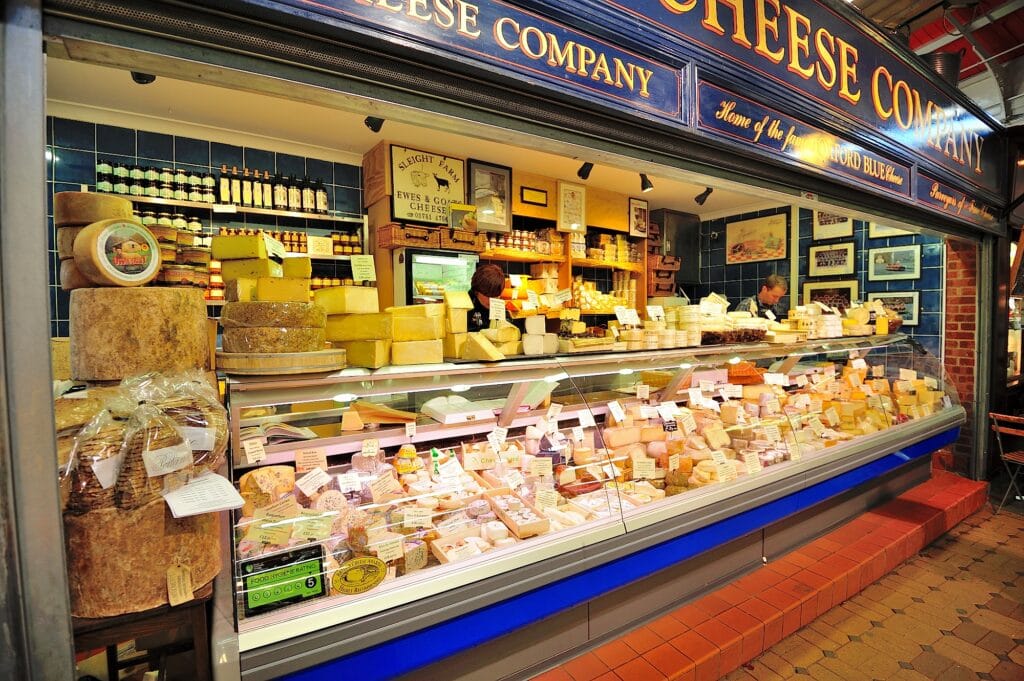 The Shop of Secrets
For every fan of the Harry Potter films Oxford is an exciting destination, The Shop of Secrets has everything you need as a Hogwarts fan.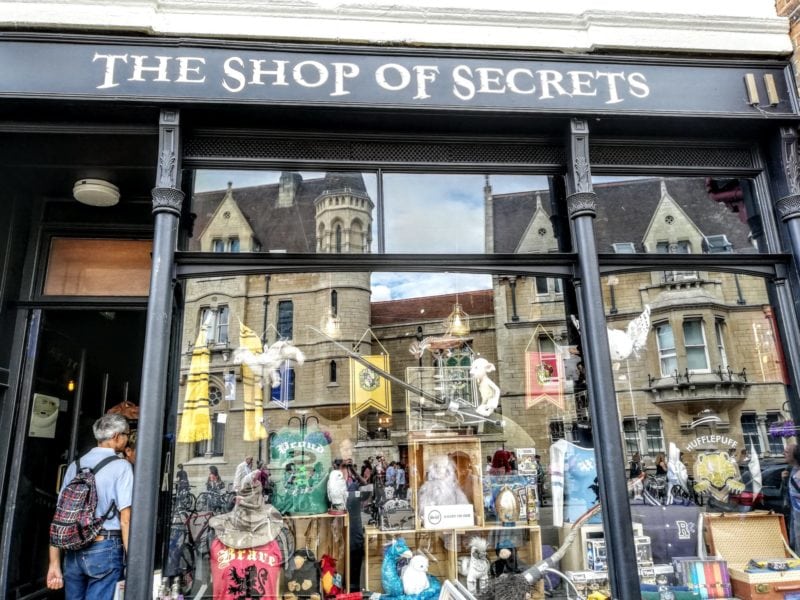 Get your letter of Acceptance to Hogwarts and pick up all the gear you need to become a Hogwarts pupil. The shop carries a huge range of Potter gear from stuffed animals and every Potter film made to items from Fantastic Beasts.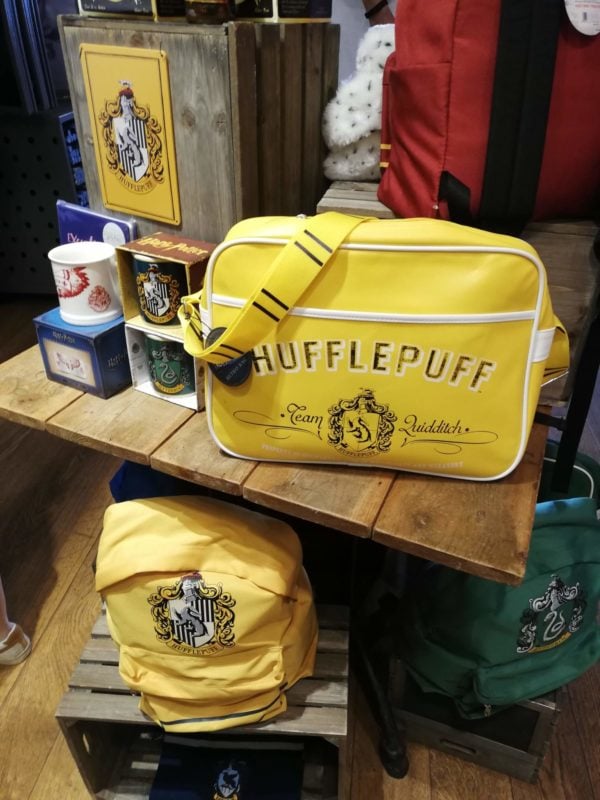 Alice's Shop
A great stop to jump off if you are on the HOHO bus. This is on St. Aldates and you will see its lovely bay windows which display tons of Alice stuff. It is believed that this store inspired the Old Sheep Shop in the books and the building itself dates back to the 15th century.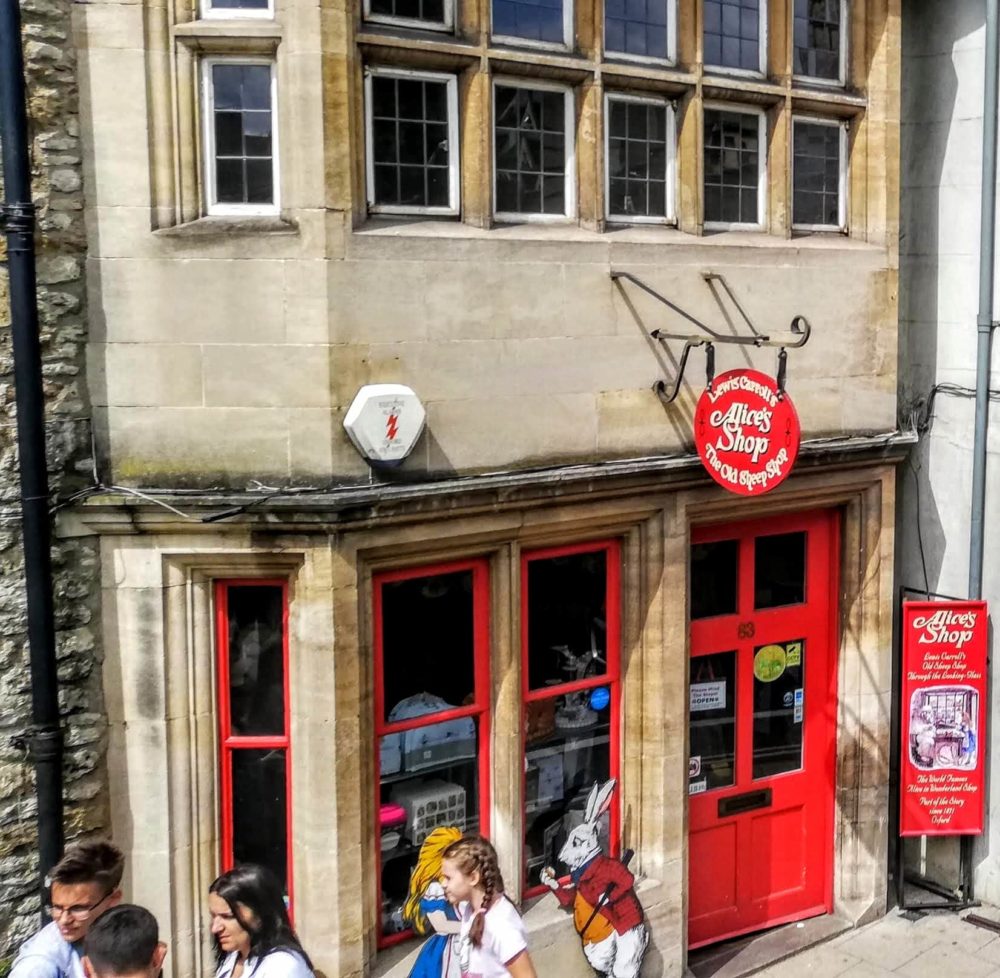 Blackwell's Book Shop
For me one of the best attractions in Oxford are the book stores and Blackwell's is a small piece of heaven. Located on Broad Street one of the most famous bookshops in England Blackwell's is an absolute institution here in Oxford. The Norrington Room holds a Guinness World Book of Records award for the largest single room selling books in the world.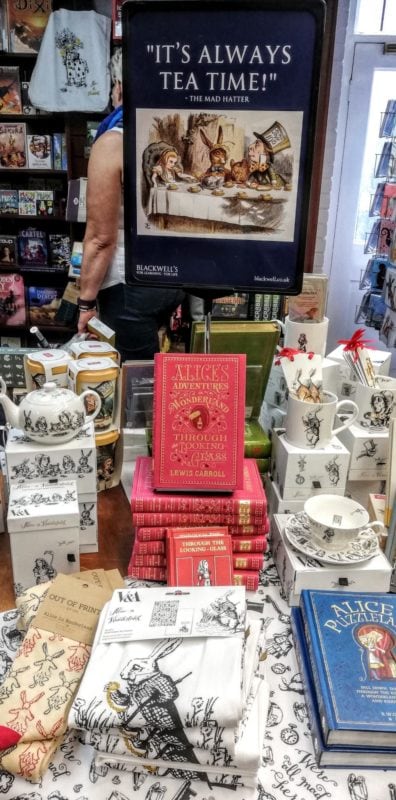 I bought my copy of Time's Convert which is part of the Discovery of Witches books and details the story of Marcus and Phoebe. I also picked up a Neil Gaiman that I've wanted for a while American Gods. Course I read Time's Convert in one sitting and am trying to savour American Gods for a few days lol.
Cool Places to Eat & Drink in Oxford – Great Oxford pubs
The Bear Inn
The oldest pub in Oxford The Bear Inn dates from 1242. The latest incarnation from the 17th century is on the corner of Blue Boar Street and Alfred Street which is just north of Christ Church. Inn has on display an interesting collection of bits of ties collected since the 1950s. A tiny pub with lots of character the floors slant and there isn't much room inside but the pints are great.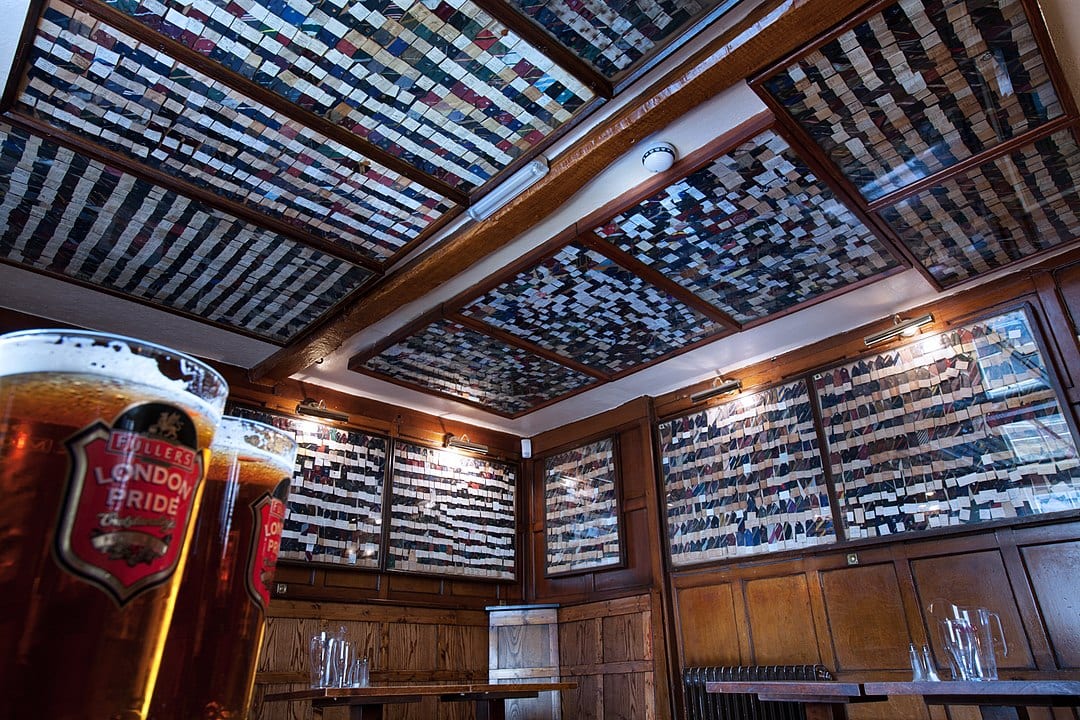 Kings Arms Pub
Located at the corner of Parks Road and Holywell Street across from the new Bodleian Library this was the site of an Augustinian priory. It also claims to be the oldest pub in Oxford and was set up in 1607.
In the 1940s this was the pub where Kim Philby (a Russian double agent) Graham Greene (the great British novelist) and other intelligence officers hung out.
Lamb & Flag
The Lamb & Flag is located on St. Giles, it has been operating since at least 1566, situated just south of St John's College but In 1613 the college moved the pub to its current site.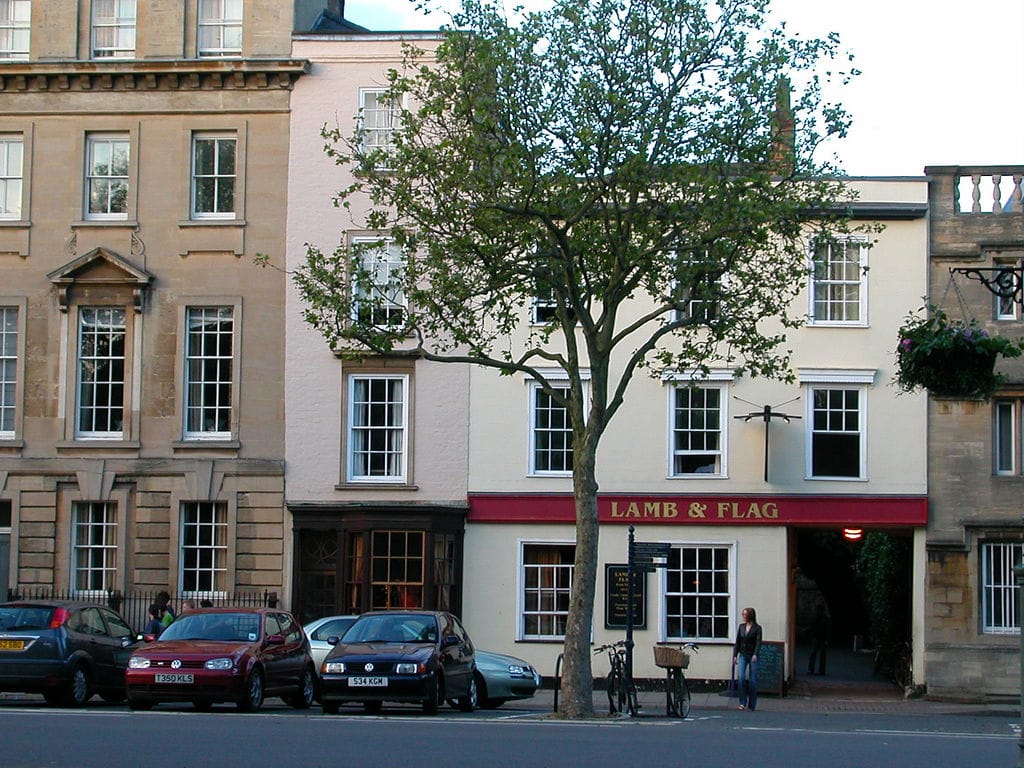 Stories have it that the novel Jude the Obscure written by Thomas Hardy was created here and the pub also features in a TV show called Inspector Morse. The Inklings – a literary group including C.S. Lewis used to meet here but are better known for frequenting the Eagle and Child Pub which is directly opposite.
Eagle and Child
Best known as the meeting place of the Inklings there is a plaque in a corner which was part of the 'Rabbit Room' that commemorates where they met regularly. Apparently, this pub also served as the lodgings of the Chancellor of the Exchequer during the Civil War.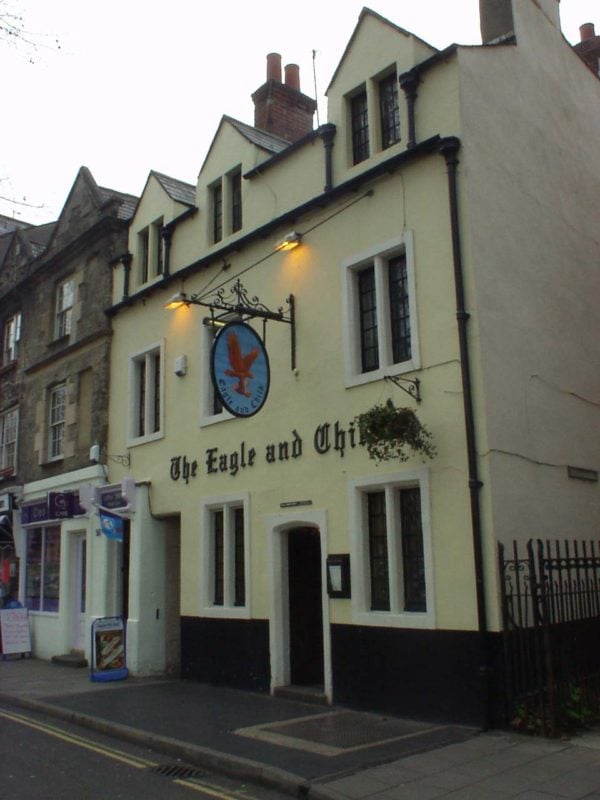 The Turf Tavern
Dating back to the 13th century this pub is tricky to find. It is built on a foundation from an ancient malt house and drinking place in around 1381 originally called the Spotted Cow. The name changed in 1842 probably to rid itself of its reputation as a gambling club. It is accessed from a narrow alley of Holywell street. This is apparently Inspector Morse's favourite pub.
Where to eat in Oxford
The covered market is a great place to grab some street food but if you want to explore Oxford's culinary side here are a couple of places that might interest you.
Rooftop Restaurant at Ashmolean
One of the reasons that put us off the Ashmolean we went up to the Rooftop Restaurant to get a table for lunch or afternoon tea. It was a gloriously sunny day and we thought it would be great to sit outside on the patio.
Unfortunately, the patio was closed for some unknown reason and we were told if we didn't have a reservation the wait would be 3 hours. Not a great experience although we heard the restaurant was great.
So we ended up in the grubby basement cafe with garbage everywhere, packed tables and really bad food. If that was any indication of the quality of the upstairs we are glad to have missed it.
Edamame
If you adore Japanese food then this should be your go-to place. The only Japanese restaurant in the city to have received the official stamp of approval from the Japanese Government. They serve three different menus that change according to the time and day of the week -sushi on Thursday evenings only, for example. Located tucked away on Holywell Street.
The Grand Cafe
Grand indeed this is the oldest coffee house in Britain. According to Samuel Pepys, this is actually England's first coffee house. Now you can enjoy high tea and cocktails in this tiny little cafe. Located on High street it's only open from 9:30 to 6.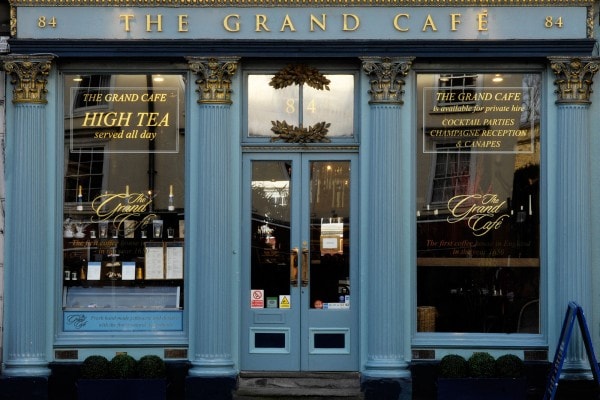 Serving breakfast, lunch and high teas the range of great baked goods is overwhelming. The Grand High Tea comes in at around £27 and includes smoked salmon finger sandwiches, scones with jam and clotted cream along with petit fours and a glass of champagne.
Turl Street Kitchen
What I loved about the Turl Street Kitchen and its Tower Guest House is that it is a social business. That means that their profits support Student Hubs which help students tackle social challenges and connect with each other.
Voted the best brunch in Oxford and located in a stunning Georgian townhouse this is an all-day dining restaurant.
Interestingly all their profits are given to Oxford Hub which is a programme for promoting volunteering. Go for the poached eggs with delicate whipped avocado and Wye Valley smoked salmon. You will be remembering this for a long time.
The Tower House has 8 rooms with free wifi and breakfast a deal you can't beat in Oxford at around £145 a night depending on when and which room you choose. A warning here there are 3 floors and only 1 ground floor room and if you are over 6ft tall upstairs could be a challenge with its low ceilings.
Cherwell Boathouse
Now, this is lunch with a view but you do need to book. The Cherwell Boathouse is an Oxford institution with a modern European menu.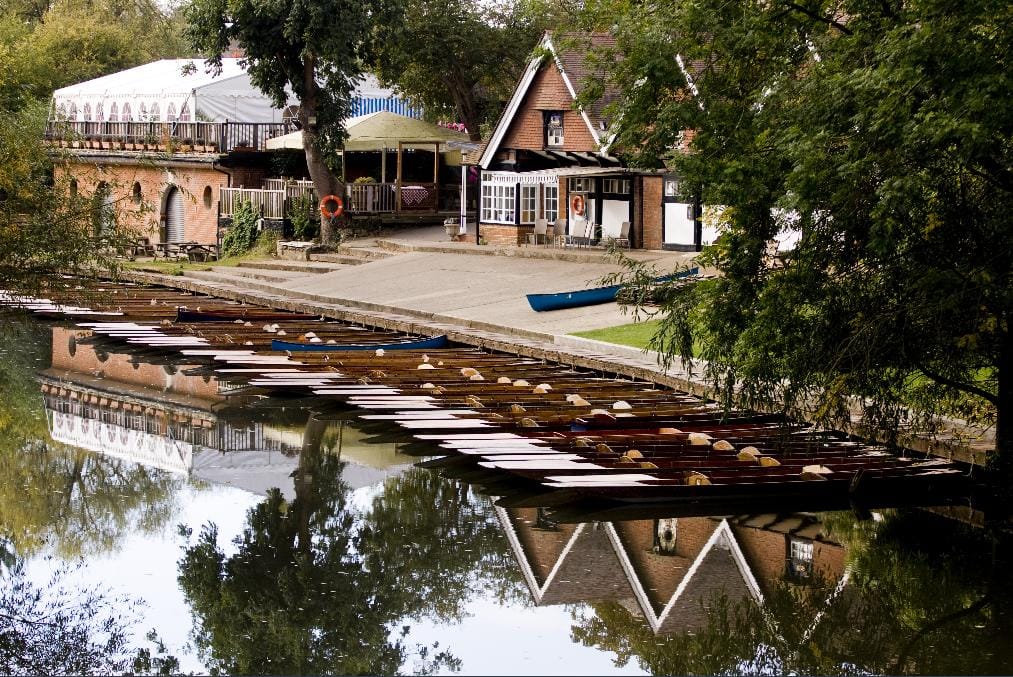 This old Victorian boathouse is right on the river and is quite unpretentious. You can sit outside in the summer months or get a seat by the windows for great views of the river in winter. A set 3-course lunch costs around £18 and it is always seasonal.
Places to stay in Oxford
The Old Bank Hotel: Fancy some luxury? The "Room with a View" lives up to its name, boasting a rooftop terrace that offers fabulous views of St. Mary's Church spire, the Radcliffe Camera, and the quad of All Souls College.
Conveniently situated on the bustling High Street, this venue is also a fantastic dining destination. Quod, with its terrace, striking onyx bar, and an impressive collection of art by prominent artists like Damien Hirst and other contemporary British talents, makes it an excellent choice for a meal.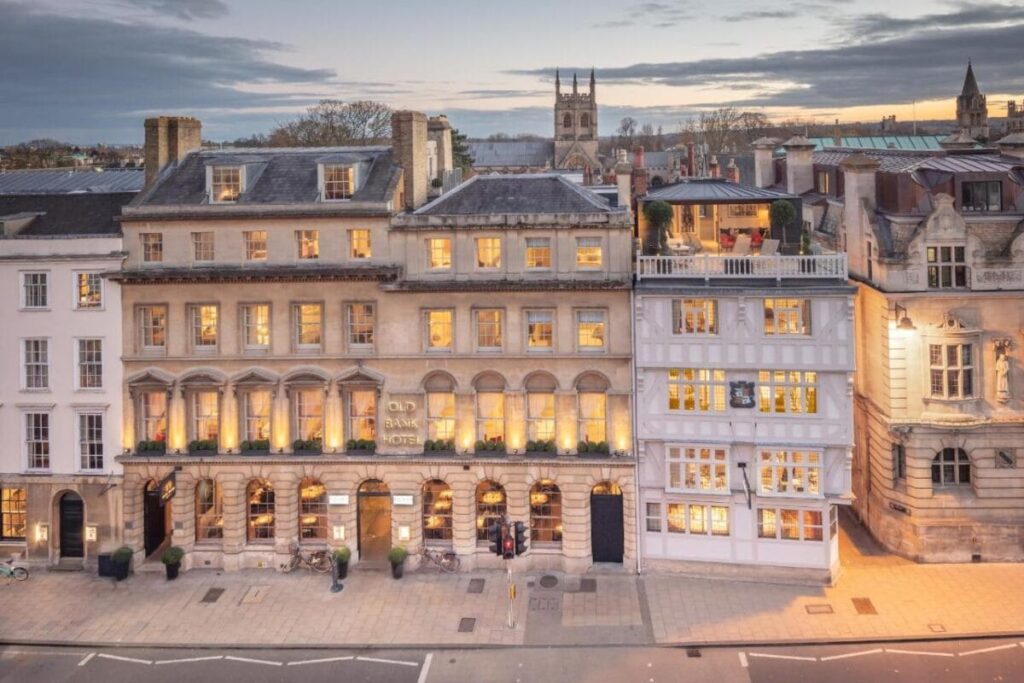 Malmaison: Malmaison is a truly unusual hotel within a renovated former prison right in the heart of the city. Its accommodations are situated within the original cells, spread across both the main building and the adjacent 'House of Correction.'
The standout offering is the signature Lowton Robbins suite, a tribute to a former prison governor, complete with a charming cast-iron rolltop bath. The Malmaison also excels in the culinary department, boasting a dining experience that includes fusion cuisine and inventive cocktails at its Bar & Grill.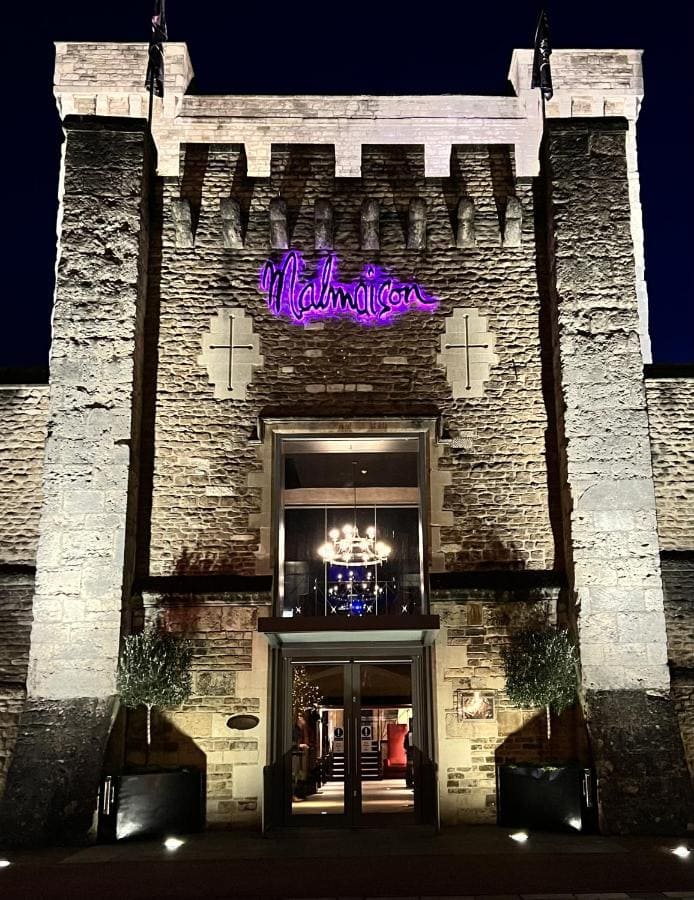 The Randolph Hotel: A true classic, hotel steeped in history. It is renowned for its inviting wood-paneled bar, the Morse Bar, which pays homage to Colin Dexter, the author who penned some of his Inspector Morse novels while here. The Randolph also boasts several spaces, such as The Snug, a cocktail lounge designed to resemble a traditional English library. Additionally, The Alice offers a delightful culinary experience, presenting British dishes with a contemporary flair, while The Drawing Room provides the perfect setting for quintessential English afternoon teas.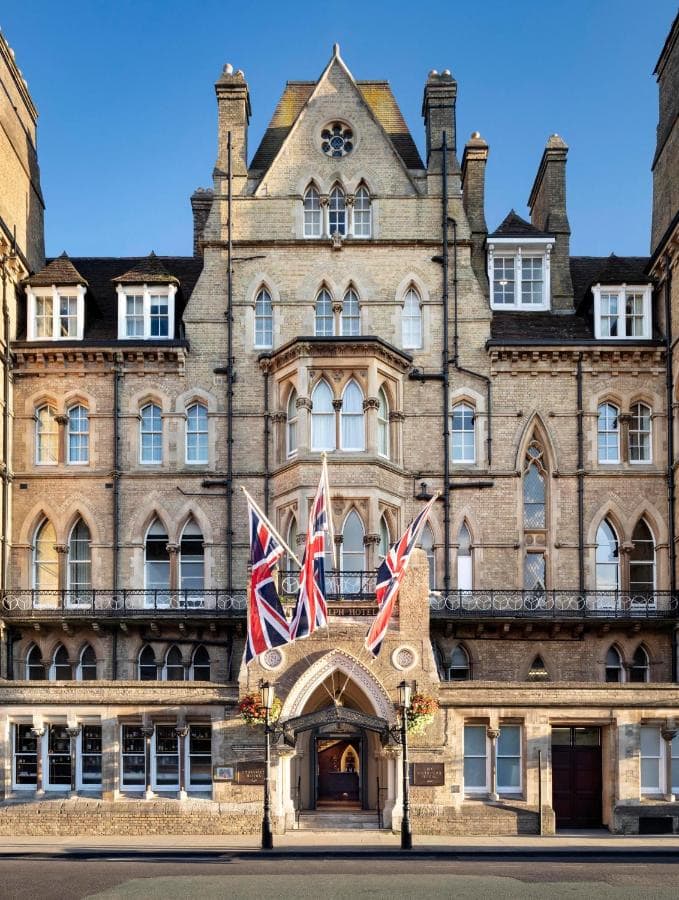 One of the best things to do in Oxford we found was simply wandering around and enjoying the architecture and hustle and bustle of a university city. What things to do in Oxford did you like the best – are you a Harry Potter Fan, or Discovery of Witches or simply love a romantic historic city to wander?
Oxford is a treasure trove of history, culture, and intellectual vitality. From the iconic spires of its prestigious colleges to the serene beauty of its meandering waterways, this city is a wonderful place to wander. Whether you're exploring world-class museums, strolling through lovely English gardens, or exploring the literary legacy of great authors, Oxford's attractions captivate visitors at every turn.
From the hustle of Oxford you can take a trip over to Blenheim Palace you will find it just outside of Oxford and it is magnificent along with being the birthplace of Winston Churchill, the UK Prime Minister who served Britain during WWII. Or discover the stunning villages and towns of the Cotswolds, wander over to Warwickshire to visit Downton Abbey, or take a day or two to visit Bath. You can even make a day trip to Windsor Castle or hike the incredible Chiltern Hills.
You might also like.
Pros and Cons of Living in UK: Expat Life in England
Best Christmas Markets in England
33 beautiful places to visit in Berkshire, England
47 best historical places to visit in England and the UK
8 of the best country pubs in Warwickshire a road trip
Pin it for later

Latest posts by Faith Coates
(see all)