33 beautiful places to visit in Berkshire, England
Most visitors to England come to Berkshire to visit the Queen's Royal residence Windsor Castle and although Berkshire is considered a Royal County it would be a shame to miss some of the best things to see in Berkshire because it is a county full of history, incredible landscapes, and stunning architecture.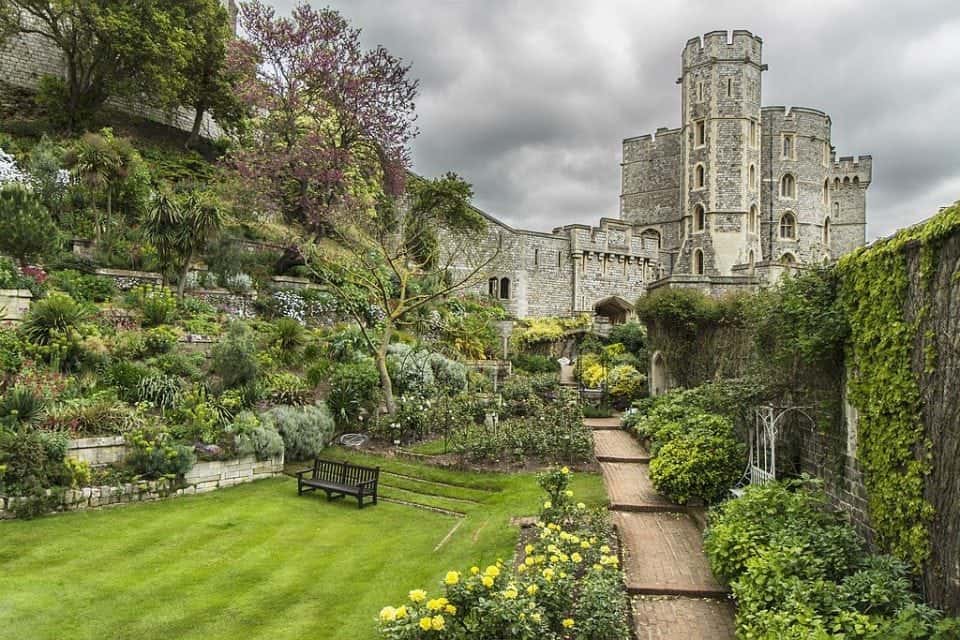 The county town is Reading which is ideally located to explore the Great West Way, the Chilterns, Silchester Roman City walls, the Thames Path or nearby Windsor, Henley or Oxford.
Historically, the English county of Berkshire has been bordered to the north by the ancient boundary of the River Thames. However, much of the border with Oxfordshire in the western part of the county was moved in 1974. This does lead to some confusion when exploring Berkshire as several sites that were in Berkshire are now considered to be in Oxfordshire.
Xyuandbeyond is reader-supported. When you buy through links on our site, we may earn an affiliate commission. You can read my privacy policy here.
History of Berkshire England
The county is one of the oldest in England. It is believed that it dates back to 848 when King Cenwalh granted "three thousand hides by Ashdown" to Cuthred his kinsman. The county is first mentioned by name in 860 and the name was probably originally Bearroc which means hilly and was related to a large forest that used to take up most of the County.
Berkshire was alternately claimed by the Anglo-Saxon kingdoms of Mercia and Wessex and it was in Wantage which is now in Oxfordshire that Alfred the Great was born in 848.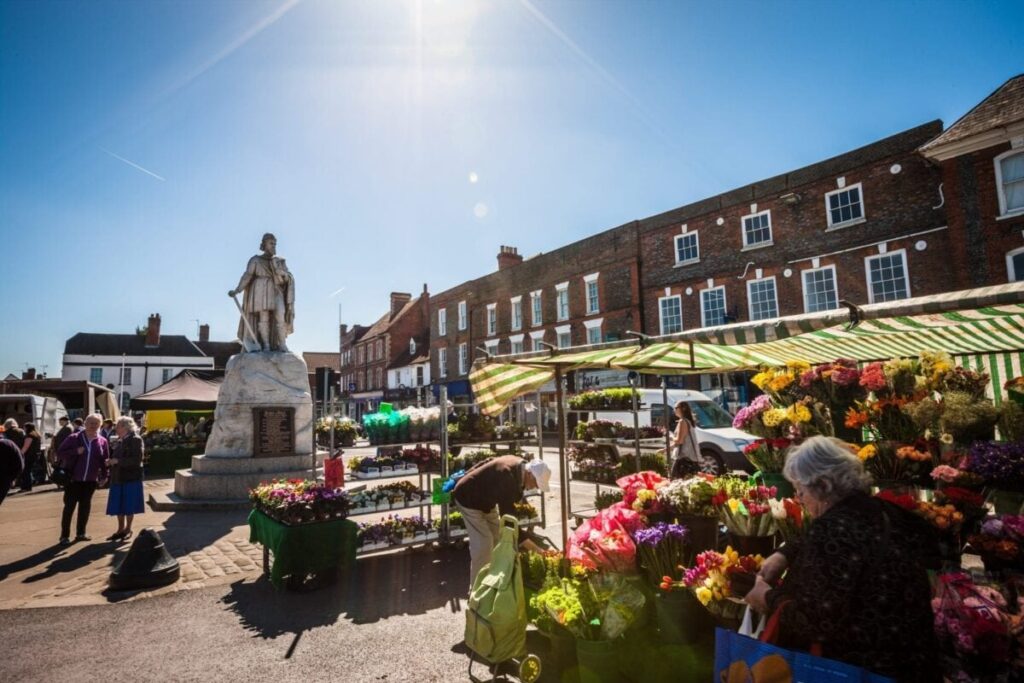 With the Norman Conquest of 1066, the Thames River Valley became a strategically valuable site and William the Conqueror built the first Windsor Castle on the River Thames. The castle has been home to British royalty for over 1000 years.
During the middle ages, Abingdon and Wallingford were in Berkshire and they were the leading towns of the area.
Berkshire England is also home to Eton College, England's best-known boys' school, endowed by Henry VI and dates in part from the 15th century.
Where is Berkshire, England?
Berkshire borders six other counties: Hampshire directly to the south; Surrey to the southeast; Wiltshire to the southwest; Oxfordshire and Buckinghamshire, which lie to the north, across the Thames; and Gloucestershire.
How to get to Berkshire
Berkshire Travel & Transport
If you drive from Heathrow Airport to Berkshire it will take you around 45 minutes. It's not a bad drive although around the airport can be quite scary but no worse than Toronto Airport or any other major airport around the world.
Buses
If you don't have a car, the easiest – and cheapest – way to get to or from Heathrow is by bus or coach. Reading Buses runs a service from Bracknell and Slough to Heathrow. The 703 bus travels from Bracknell to Terminal 5 via Heatherwood Hospital in Ascot, Winkfield, Legoland, Windsor and Langley. Buses to the airport run from 4.40 am to 9.05 pm, every day of the week.
Trains
Trains in Berkshire serve a number of routes across the county and to other areas. There are several mainline rail routes offering local and regional services. Reading Station has services between Reading and London Paddington station with a journey time of 30 minutes. There are also services to Bristol, Bath, Cardiff Bournemouth and Oxford. Manchester, London and Liverpool.
Things to do in Berkshire
There are so many amazing things to do in Berkshire, and it is well worth getting out of London and visiting. From historic sites to cultural events, fine English manor houses, ancient Neolithic monuments to gorgeous villages Berkshire has it all.
You'll also find a wide range of family activities and perfect days out for kids. There's Legoland, Wellington Country Park, Beale Wildlife Park, Go Ape Bracknell a forest adventure and loads of adventures and activities on Bray Lake.
Berkshire is filled with beautiful villages that make for an enjoyable holiday, whether you're looking for something with high-end offerings or something more quaint and charming. You can find an ideal village destination for your holiday when you search along the banks of the River Thames, which is home to numerous English villages and market towns.
Thanks to the county's boundaries being changed in 1974 many of the sites and monuments that were originally in the Royal County of Berkshire are now in different counties. For example, Highclere Castle aka Downton Abbey was in Berkshire but now is in Hampshire. Even the British can't keep it straight.
Places of interest in Berkshire, England
Windsor Castle
Windsor Castle is the oldest and largest inhabited castle in the entire world and has been around for over 1000 years. Founded by William the Conqueror in the 11th century, it has since been the home of 39 monarchs. This was Her Majesty Queen Elizabeth's favourite place to spend time and if she wasn't in Buckingham Palace or Scotland she was here.
You know when the royal family is in residence as the flag will be flown from the towers.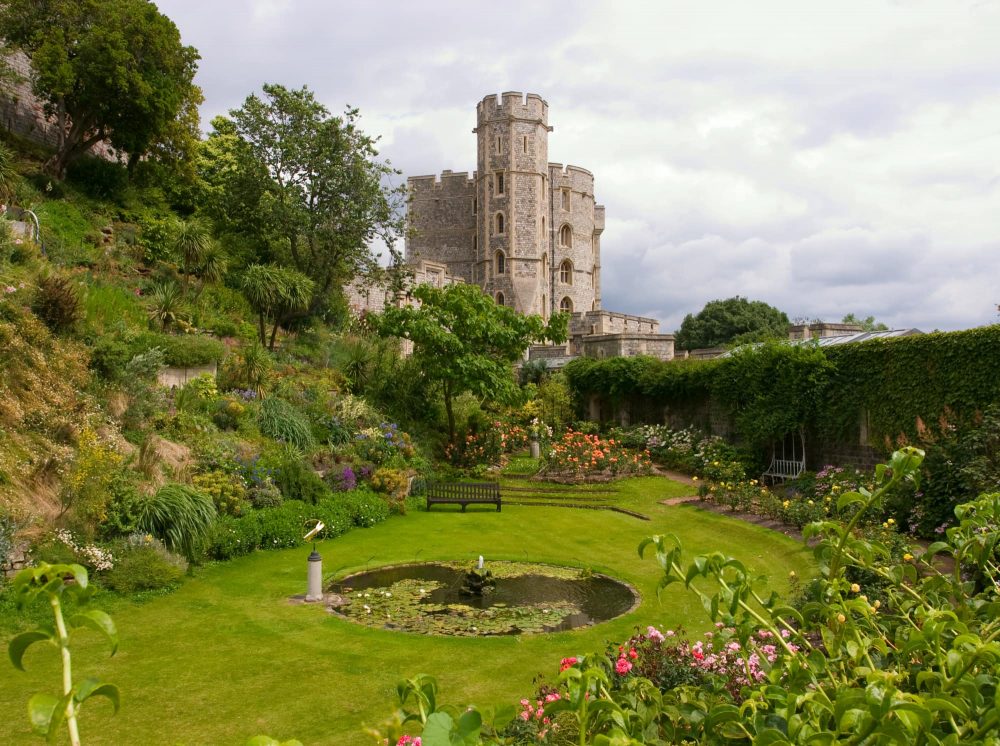 Windsor Great Park
Windsor Great Park is a beautiful green space of over 4,800 acres. This is where the Kings and Queens of England used to hunt, fish and ride their horses. There is a herd of red Deer, loads of walking paths, gardens, a lake and a bridleway.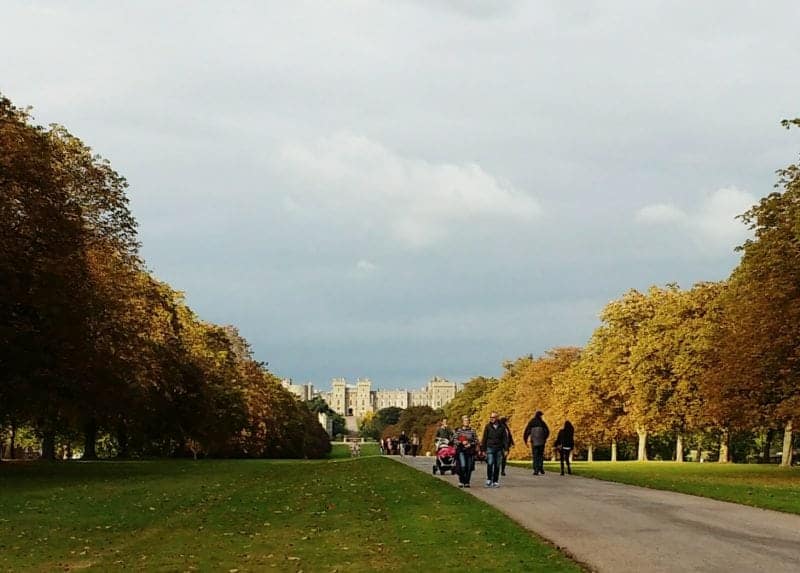 Windsor
Although the centrepiece of Windsor is the great Windsor Castle there is actually a lot more to see and things to do in Windsor than you realize and it's a charming small town nestled beside the Thames River in Berkshire.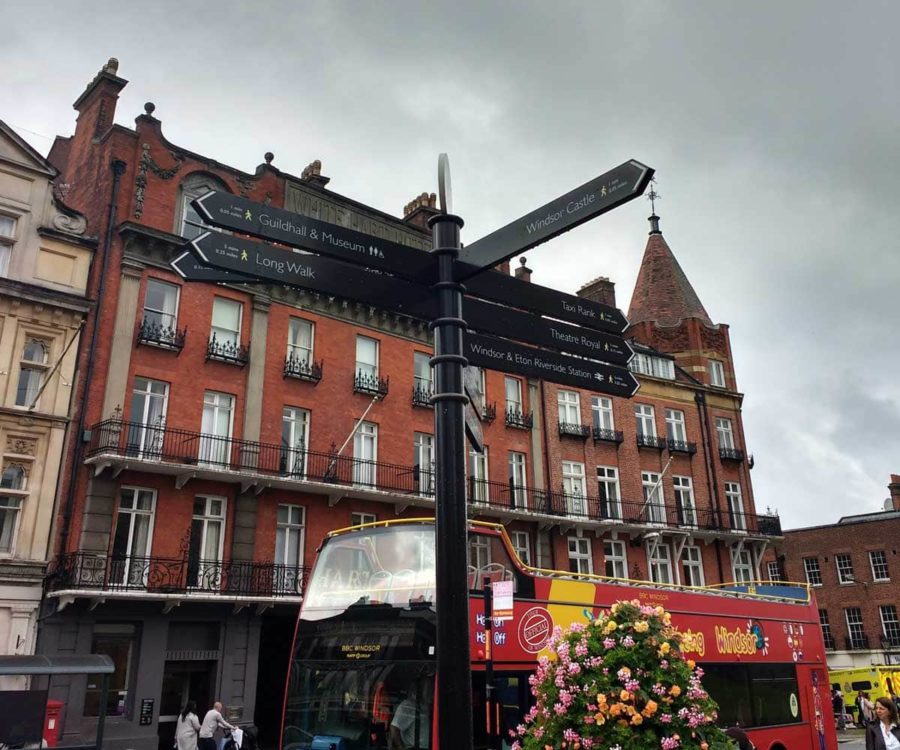 Just outside the castle stands the iconic statue of Queen Victoria looking over the Royal Town. Wander down to the River where you can take a cruise down the Thames and pass by Ascot, and Eton College. Feed the swans and learn all about the royal swans of Windsor.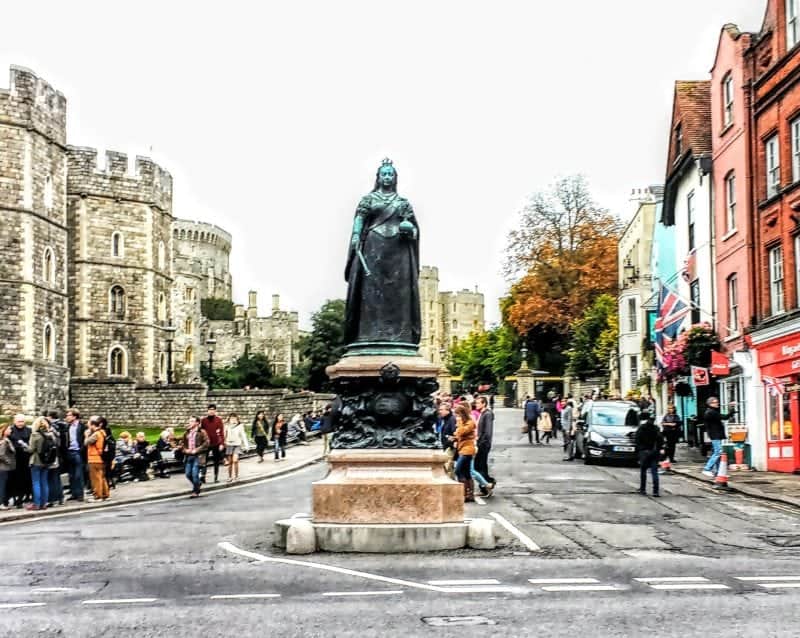 Swan Upping
The ancient tradition of 'Swan Upping' is carried out each year on the river, under the Shadow of Windsor Castle. The tradition dates back to the 12th-c when the crown claimed ownership of all the swans in the country.
In medieval times swans were served at royal banquets and feasts and often were the centrepiece of royal dinners. Fortunately, swans are no longer eaten by royalty and these days Swan Upping is an annual census that consists of rounding up the swans to collect data and assessing the health of the birds. The Swans have their own protector on the Thames (Queen's Swan Marker), who is responsible for their protection and conservation.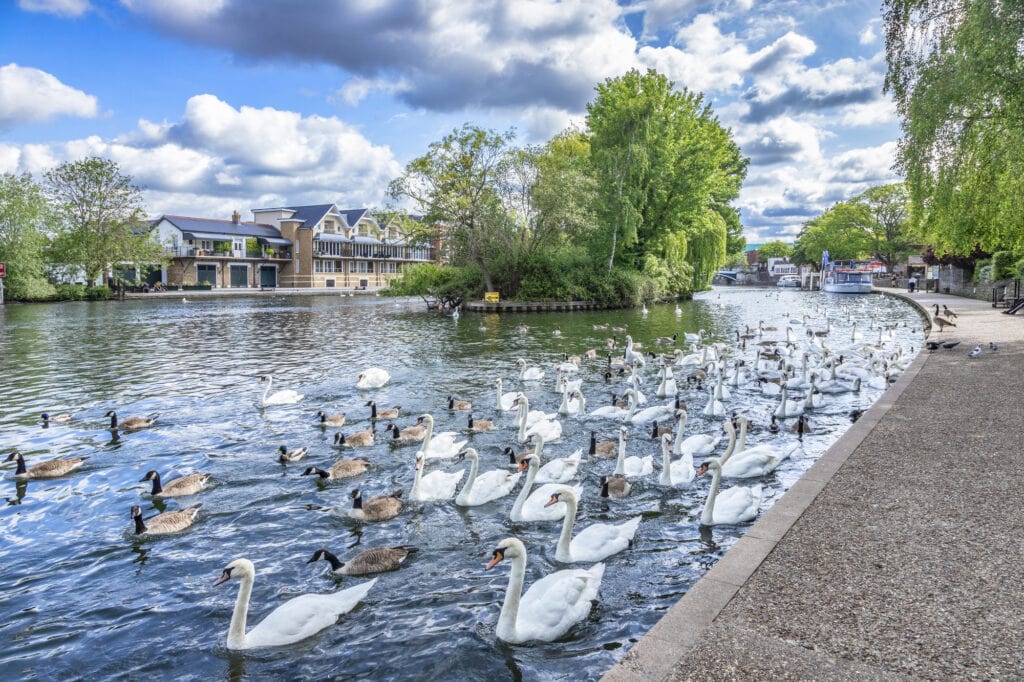 Frogmore House
You have probably heard of Frogmore as it was the contentious home of Harry and Meghan before they moved out of England.
Frogmore Cottage is located in Windsor Great Park about a mile from the castle and can be visited by tourists. Queen Charlotte purchased the house in the 1800s and the house was a favourite of Queen Victoria her mother lived there for over 20 years.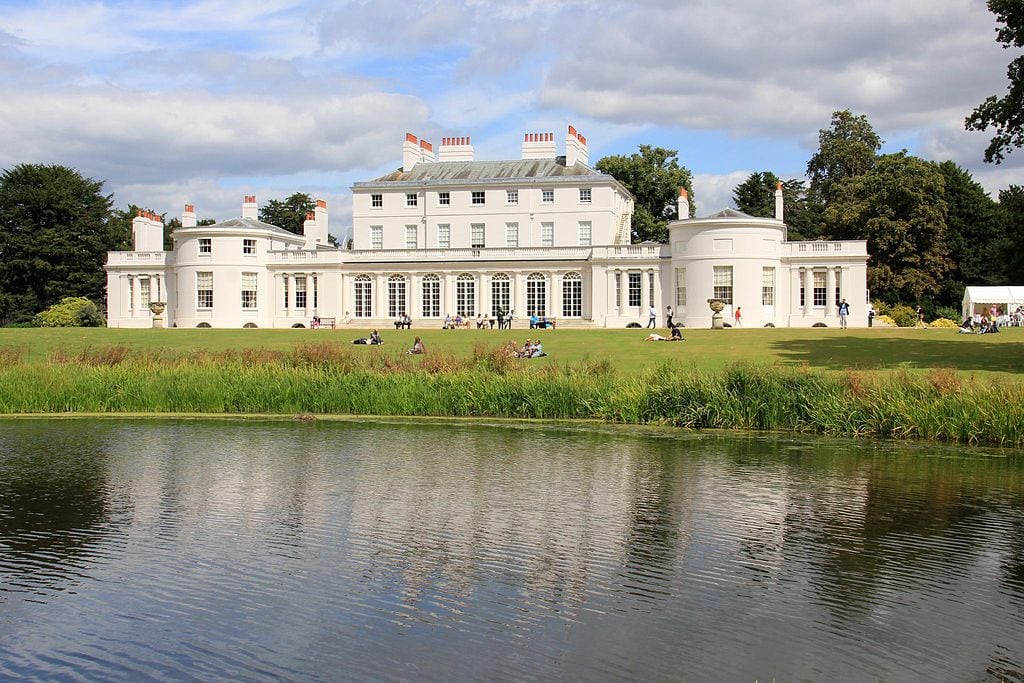 You can see Queen Charlotte's passion for botany reflected in both the house and the gardens where flower paintings by Mary Moser decorate one of the rooms. The Cross Gallery was painted with garlands by Princess Elizabeth, the daughter of George III and Queen Charlotte.
Queen Victoria often visited Frogmore during her long widowhood and worked on her papers there. You can also see watercolours by her daughters, Princess Victoria and Louise in the house.
The historic plantings, including tulip trees and redwoods, provide a rich setting for the garden's seasonal variations. An 18th-century summerhouse in the form of a Gothic ruin is covered in wisteria in the summer, and a teahouse made for Queen Victoria are both still standing.
The Savill Garden
The Savill Garden sits in the heart of Windsor Great Park and it is one of the great ornamental gardens of England, designed by Sir Eric Savill, who was commissioned by King George V and his Queen Mary. Within the garden, you can visit the Queen Elizabeth II Temperate House, the Golden Jubilee Garden, and the Rose Garden opened by Queen Elizabeth II in July 2010.
The Savill Garden covers 35 acres and contains distinctive interlocking gardens including the Hidden Gardens, Spring Wood, the Summer Gardens, the New Zealand Garden, Summer Wood, The Glades, Autumn Wood and the Winter Beds.

Ascot
One of Britain's most well-known racecourses, Ascot holds a special week of races in June each year called Royal Ascot, attended by The Queen, who has had an interest in horses since childhood.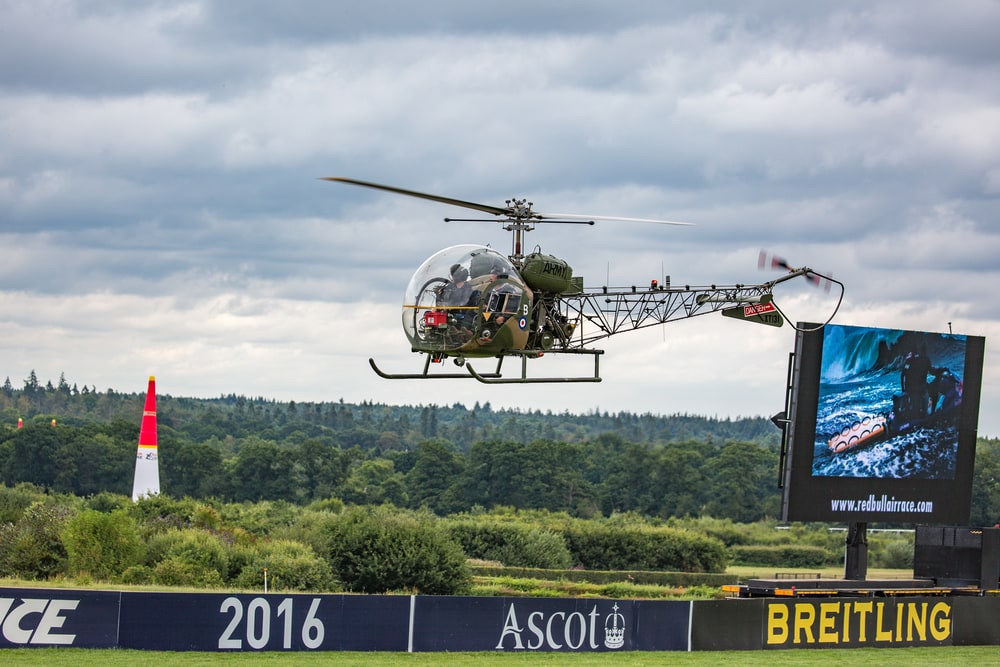 Ascot Racecourse was founded by Queen Anne in 1711 and has since received the patronage of a further eleven monarchs. The Ascot summer race meeting officially became a Royal week in 1911.
The Berkshire Downs
A Down is a grass-covered hill and in southern England, they are mainly composed of chalk. The name comes from the Old English dūn which means hill. The main areas of chalk downs lie in Berkshire, Wiltshire, and northern Hampshire. Chalk hills of a similar type are called Wolds in Lincolnshire and in Yorkshire.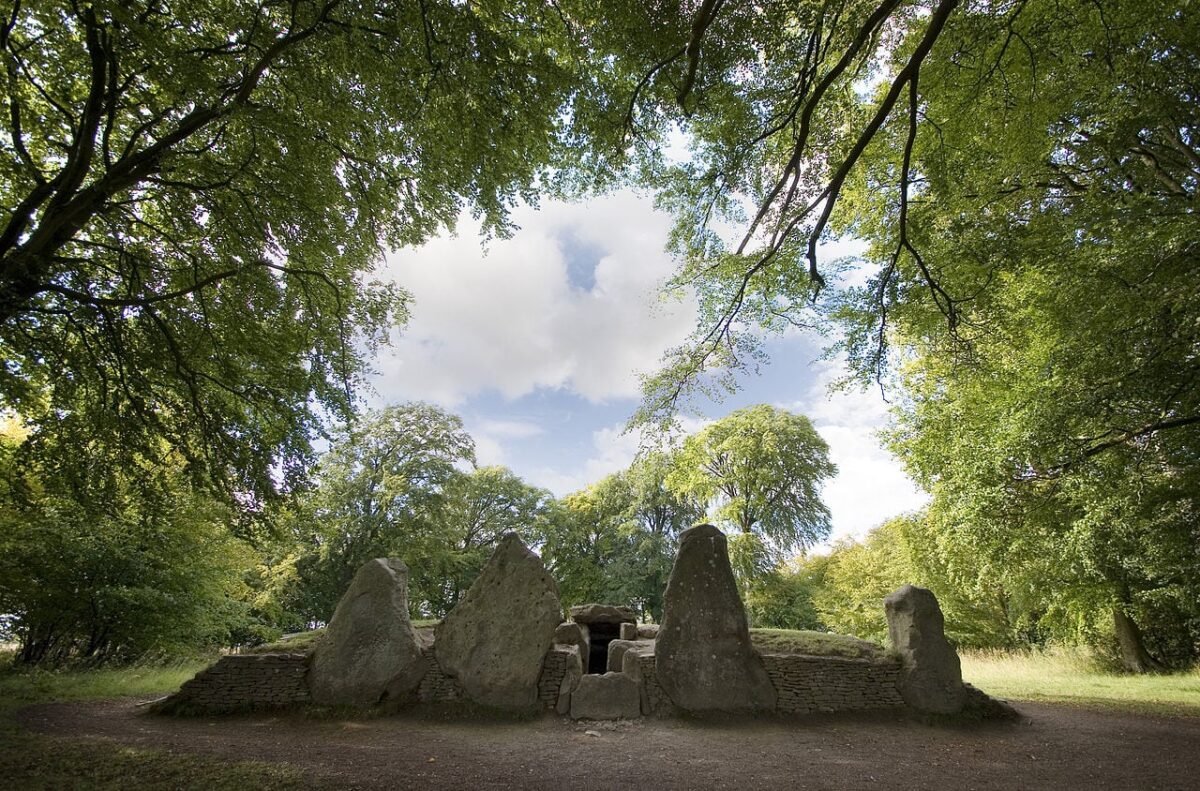 Prehistoric sites in the Berkshire Downs include Wayland's Smithy (Neolithic), numerous tumuli (Neolithic or Bronze Age), the Uffington White Horse which is actually considered to be in Oxfordshire now.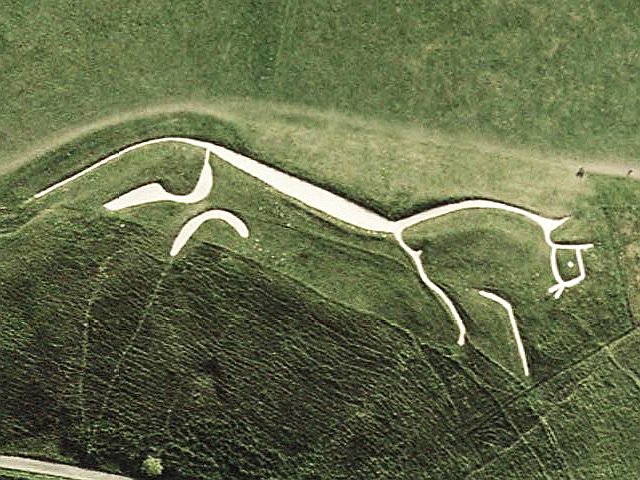 The Berkshire Downs contained many prehistoric settlements that were linked by ancient ridgeways which led from Wiltshire along the chalk ridge of the Berkshire Downs to the River Thames at the Goring Gap, part of the Icknield Way.
Settlements uncovered in the river valleys and eastern Berkshire also date from the Iron Age. Roman ruins have been found at Silchester, southwest of Reading, which became a Roman crossroads.
North Wessex Downs
This is an Area of Outstanding Natural Beauty (AONB) and is a designated protected landscape. It straddles the boundaries of Berkshire, Hampshire, Oxfordshire and Wiltshire and covers an area of 668 square miles (1,730 square kilometres).
Within the area of the Downs, you will find historic homes such as Highclere and Ashdown House along with natural sights such as the Avebury stones, Wayland's Smithy, the Uffington White Horse and Silbury Hill to mention a few.
The Ridgeway
The Berkshire Chalk Downs form part of The Ridgeway National Trail follows the ancient Ridgeway from Overton Hill, near Avebury, and its stone circle to Streatley then follows footpaths and parts of the ancient Icknield Way through the Chiltern Hills in Berkshire to Ivinghoe Beacon in Buckinghamshire. This National Trail is 87 miles (140 km) long.
Pangbourne
Another charming English Village Pangbourne is on the Roman road from Silchester to Dorchester-on-Thames and signs of Roman occupation have been uncovered on Shooters' Hill.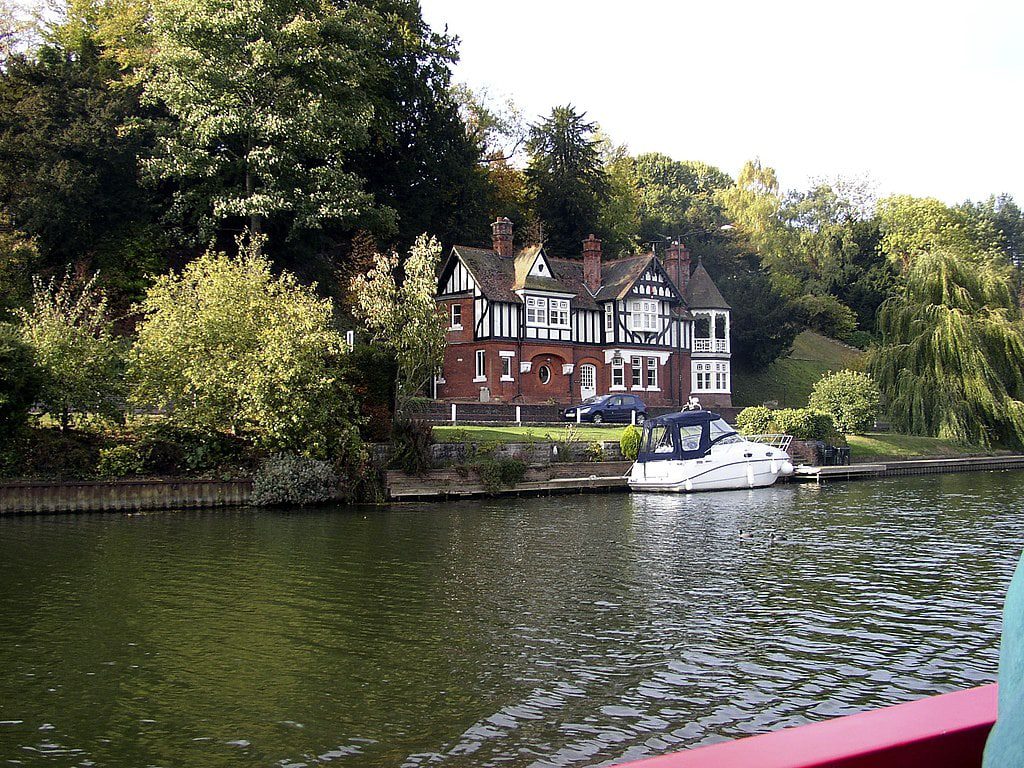 Pangbourne means Paega's People's Stream, which indicates that an early Anglo-Saxon chieftain of that name first lived here. The place is first recorded in a grant of land there to Bertwulf, the King of Mercia (the Midlands) in AD 844. This relaxing little village is the perfect place to stop for lunch, perhaps fish in the Thames or shop till you drop in one of its lively boutiques.
Basildon Park
This 18th-century Bath-stone house was inspired by Italian Palladian architecture. It was restored by Lord and Lady Iliffe in the 1950s, who acquired a collection of fine furnishings and carefully selected Old Masters. Basildon Park has been used in several films and TV shows including Bridgerton and Downton Abbey the house was used as the Grantham's home in London for Rose's coming out ball.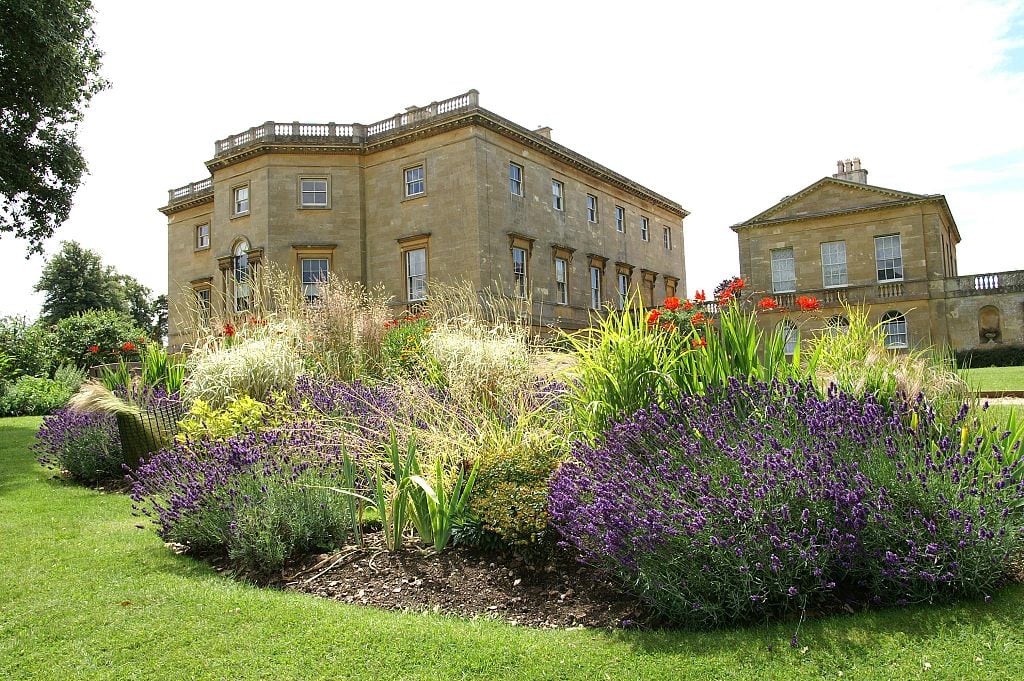 The gardens today, include a rose garden, and a formal Italianate terrace, built of large stone blocks, which enclose a formal lower lawn and give wide-ranging views over the Thames Valley hills.
Bisham Abbey and Manor House
Part of the Royal Borough of Windsor and Maidenhead Bisham Abbey is a Grade I listed manor house and its name is taken from the now-lost monastery which once stood alongside. This original Bisham Abbey was previously named Bisham Priory and was the traditional resting place of many Earls of Salisbury.
Bisham Manor House pronounced bizzam is currently run as a Centre of Sporting Excellence and a Conference Centre. The manor house was built around 1260 as a community house for two Knights Templar. In 1310 the building was used as a place of confinement for Queen Elizabeth of the Scots, wife of King Robert the Bruce, who had been captured on Rathlin Island of the coast of Northern Ireland during the Scottish Wars of Succession.
Henry VIII granted the manor house to Anne of Cleves as part of her divorce settlement from him, and it was later bought by the Hoby family, who lived there until 1768. Elizabeth I was a regular visitor at the time of the Hoby family.
Eton
The pretty town of Eton is located on the other side of the bank of the River Thames from Windsor and they're connected by a bridge.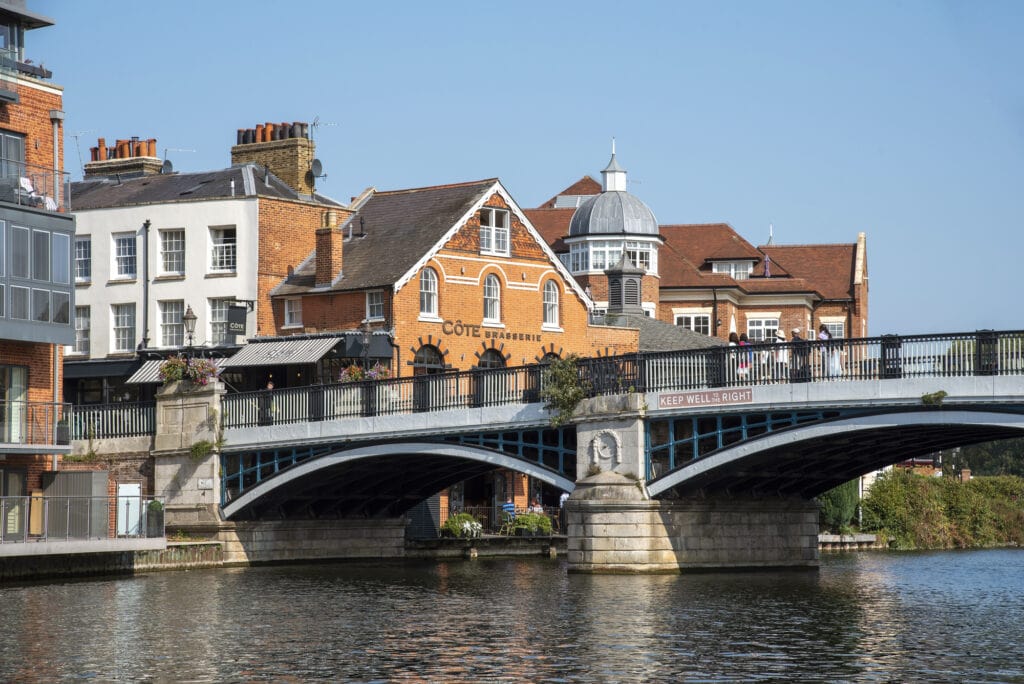 Standing on the pedestrian bridge offers beautiful views of the castle's water edge, and a walk down will lead you to the world-famous Eton College.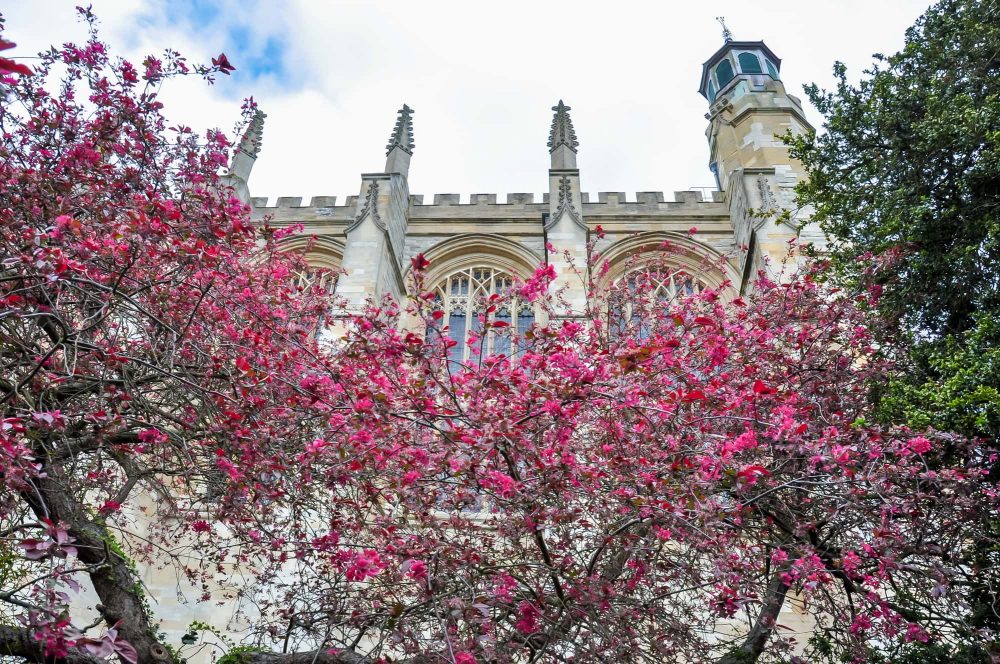 Also, spending time exploring the small village of Eton with its relaxing atmosphere with its art galleries, bookshops, antique shops, and a small museum take a moment to enjoy a quintessentially British dessert Eton Mess during an afternoon tea break.
Buscot Park
Buscot Park is a late 18th-century house, set in enchanting landscaped grounds. Extensive pleasure gardens surround the late eighteenth-century house with a Four Seasons garden, water gardens and an Italianate terrace combined with English parklands. The grounds roll down to the Thames plain and incorporate the Little Lake. Buscot Park is one of those locations that was in historic Berkshire but is now in Oxfordshire. You can visit the House & Grounds for £12.00.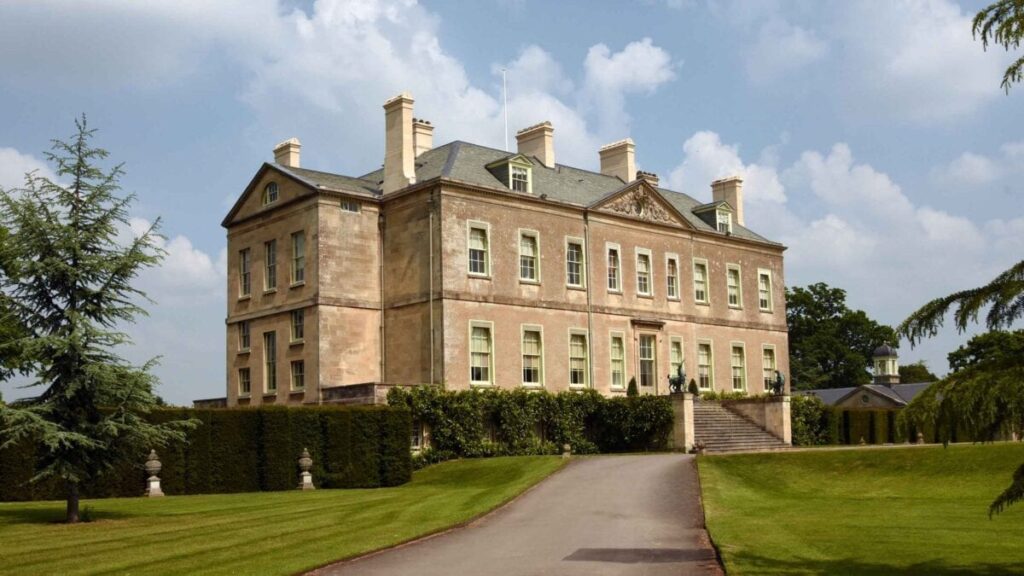 Didcot Railway Centre
Another former Berkshire historic town now considered Oxfordshire. Didcot Railway is a living history museum and heaven on earth for train fanatics with over 21 acres of fascinating railway yards, steam train displays, carriages, wagons and locomotives.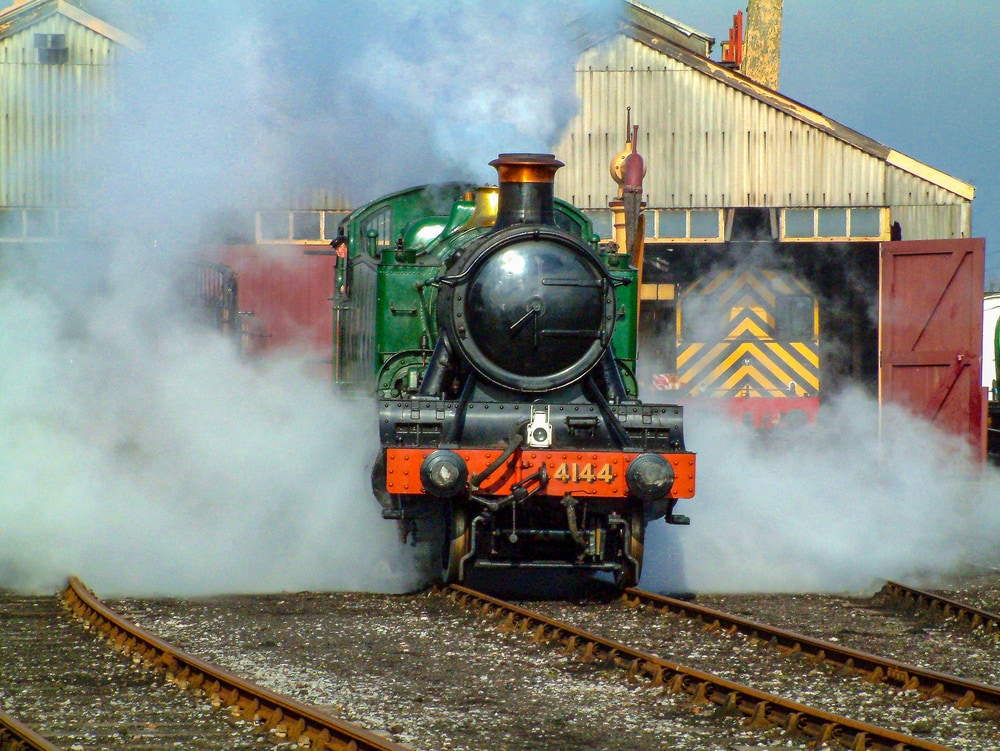 Highclere Castle
Highclere Castle is more of a "country house" than a castle and is built in Jacobethan style of Bath stone combined with several towers built in an Italianate style, it was completed in 1842, with a stunning park designed by Capability Brown.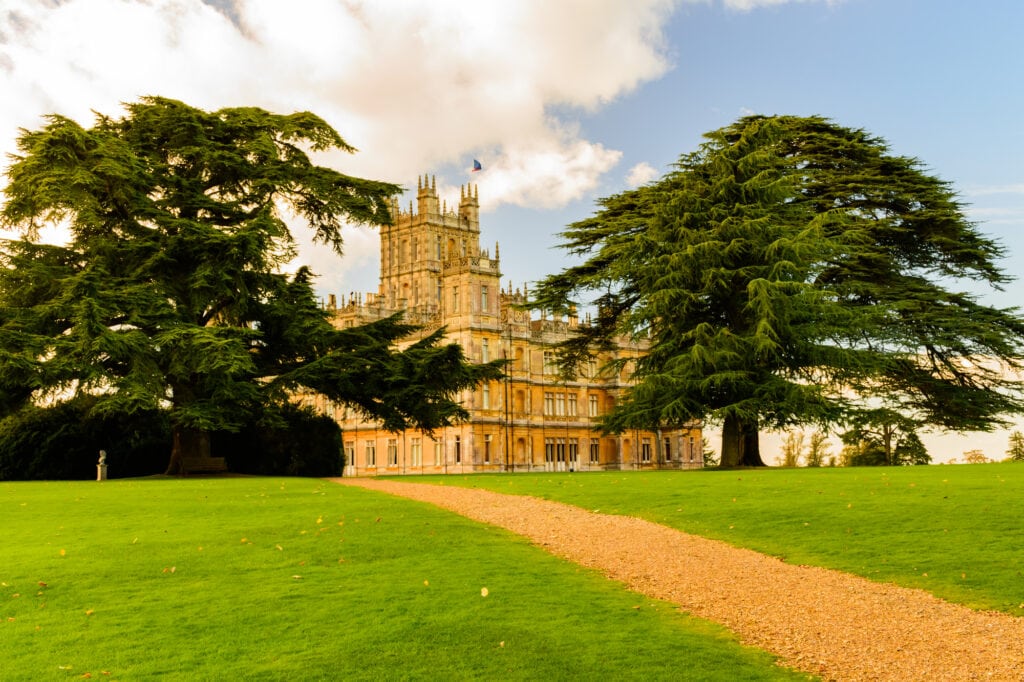 Highclere Castle is just one of the filming locations used for the fabulous Downton Abbey Series and films visiting Downton Abbey is easy and makes for a wonderful trip from Windsor. These days Highclere is located in Hampshire and not Berkshire its original location.
Greenham Common
You may have heard of the Greenham Common Women's Peace Camp at the RAF Greenham base which began in 1981. The USA had located Cruise Missiles at the base and it became the focus of the anti-nuclear protests.
After realising that marches and protests alone were not going to get the missiles removed they began to stay at Greenham and blockade the base. Over 250 women joined the protest in 1982 during which 34 women were arrested and one killed. The Camp closed in 2000 and the site was turned into a Commemorative and Historic site.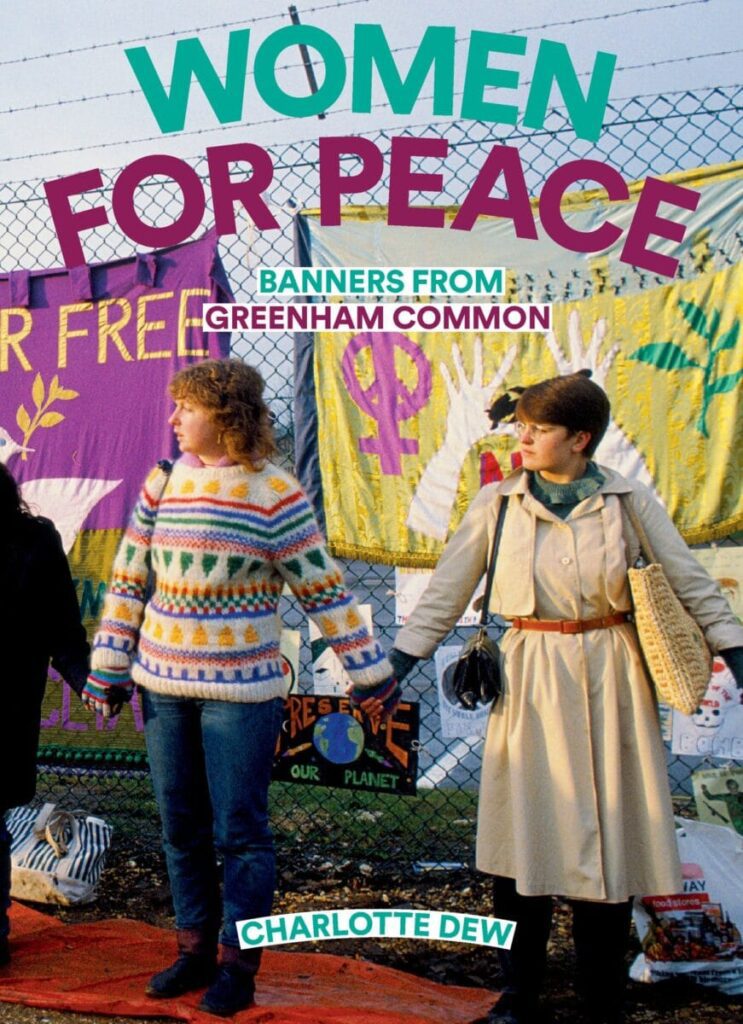 There are seven standing stones encircling the "Flame" sculpture representing a campfire. Next to this, there is a stone and steel spiral sculpture, engraved with the words "You can't kill the Spirit". There is also a memorial plaque for activist Helen Wyn Thomas, who was killed near the site.
Nowadays there are free-roaming cows, horses and ground-nesting birds in place of aircraft, and beautiful lakes, greenery and wooded areas to enjoy along the myriad of footpaths spanning both commons. It's a dream for walkers, runners, cyclists, dog walkers, wildlife fanatics, and history lovers, and if you're lucky enough to catch the sunrise on a good day, you'll be transported to another world entirely.
Greenham Common, particularly its redundant nuclear missile bunkers, is also famous as a filming location, having most notably provided a backdrop for Star Wars: Episode VII – The Force Awakens in 2015.
Sonning
Sonning is a quintessentially British Village where you will find several celebrities have set up home. From George and Amal Clooney to ex-Prime Minister Theresa May and Jimmy Page and even Boris Johnson lived here.
Although you can't see Jimmy Page's garden or house it is called Deanery Gardens. It is an Edwin Lutyens-designed house with a Gertrude Jekyll garden, well hidden by high walls apart from a good view from the top of the church tower and very private.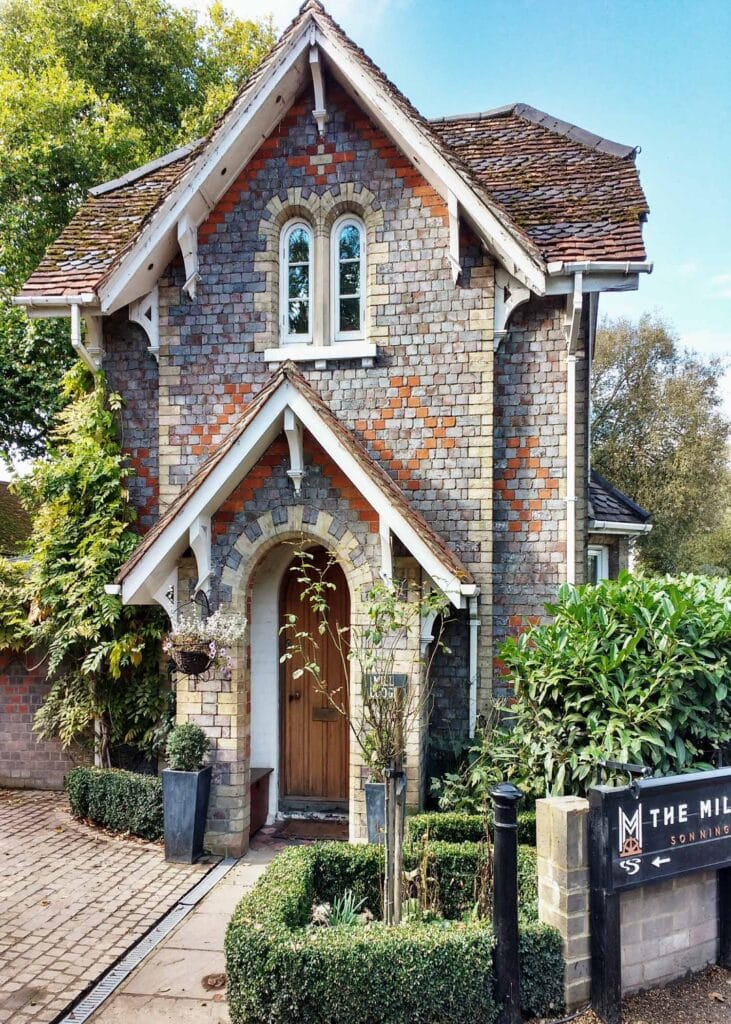 There has been a mill at Sonning for many centuries. The Domesday Book of 1086 mentions three mills at 'Sonninges and Berrochescire'. The mill closed in 1969 and remained empty until 1977. The Richards purchased the Mill and they decided to convert it into a live theatre venue.
Check out the historic Bull Inn which dates back to the 16th century it is immediately next to the church away from the river and is owned by the church. The Bull Inn, is the perfect place to enjoy a pint and a Sunday roast dinner.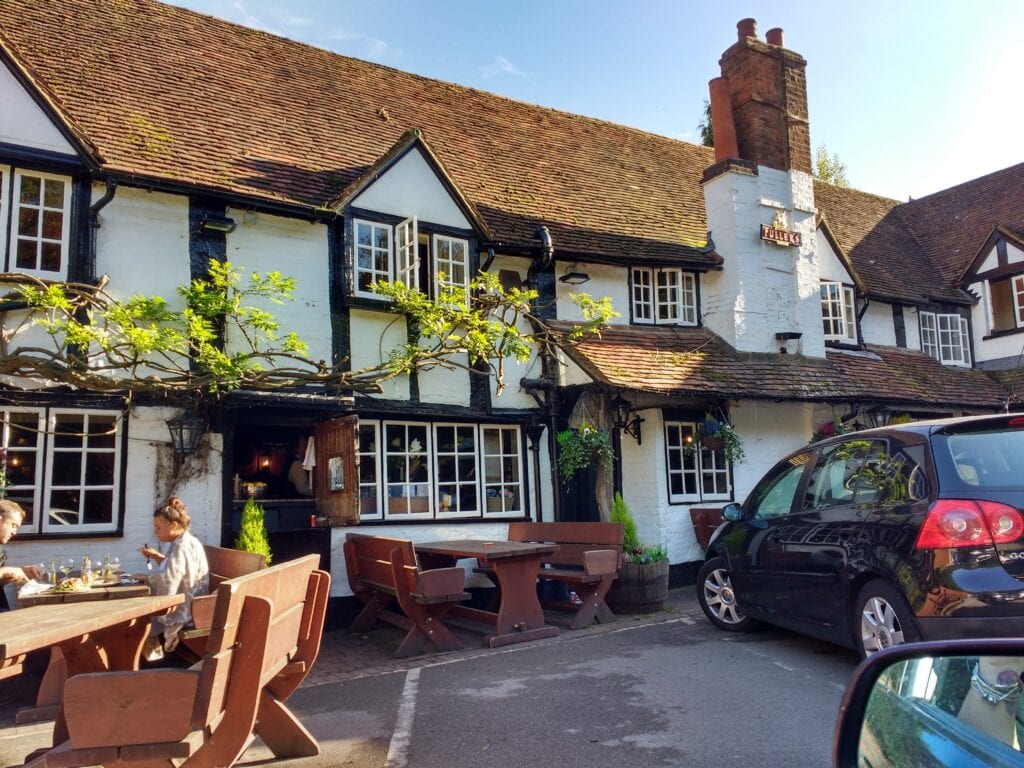 The French Horn is another great place to stay and dine in Sonning and it has provided hospitality for two hundred years. Originally, a coaching inn, it sits next to the bridge on the banks of the River Thames, which provides a stunning backdrop and wonderful views from the rooms above.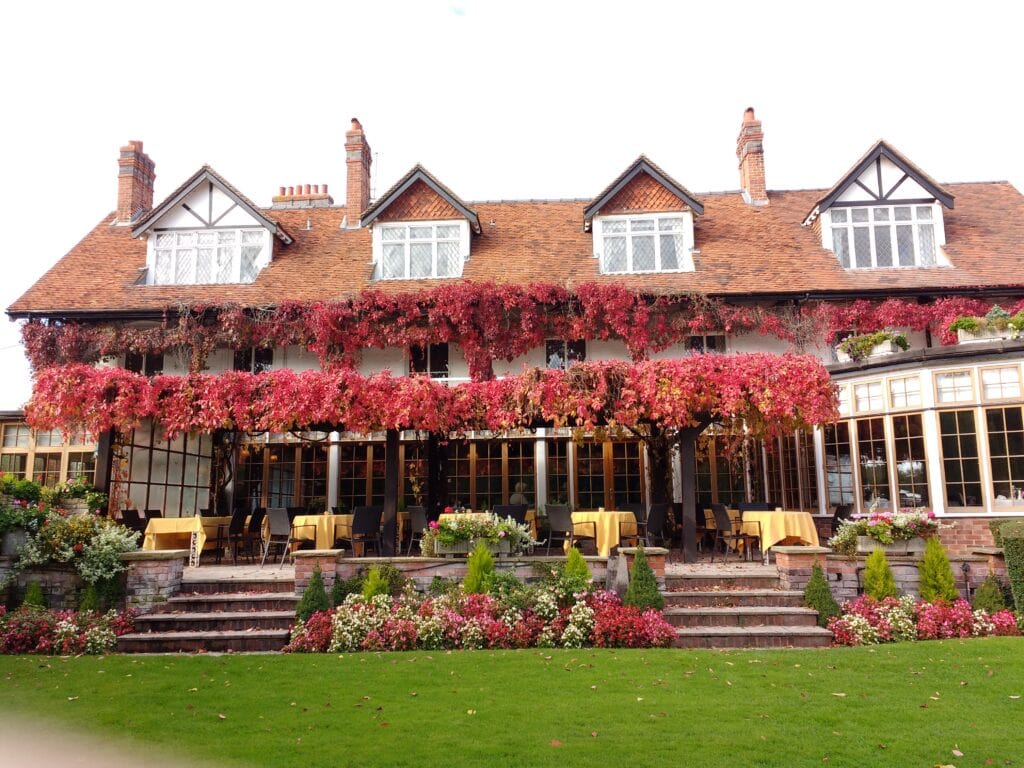 Legoland Windsor
Legoland is one of England's most famous theme parks whose attractions consist of a mixture of Lego-themed rides, models, and building workshops targeted at children between three and twelve.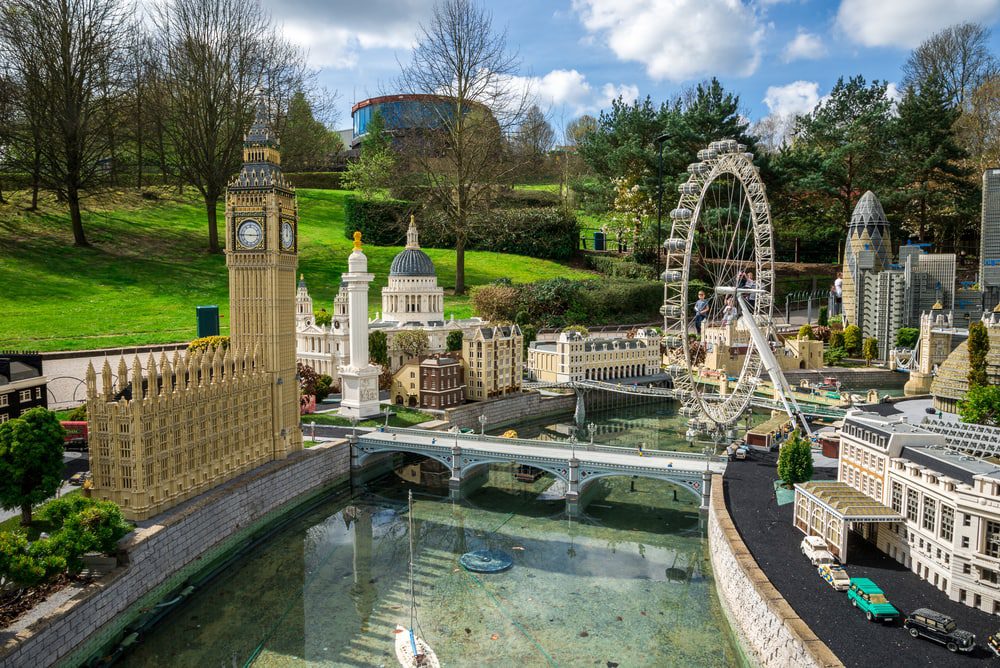 Maidenhead Heritage Centre
The Maidenhead Heritage Centre is a museum dedicated to regional history dating back to the Roman era. The Museum emphasizes World War I and World War II, offering high-definition photos and in-depth narrations of the men and women who fought in past century wars.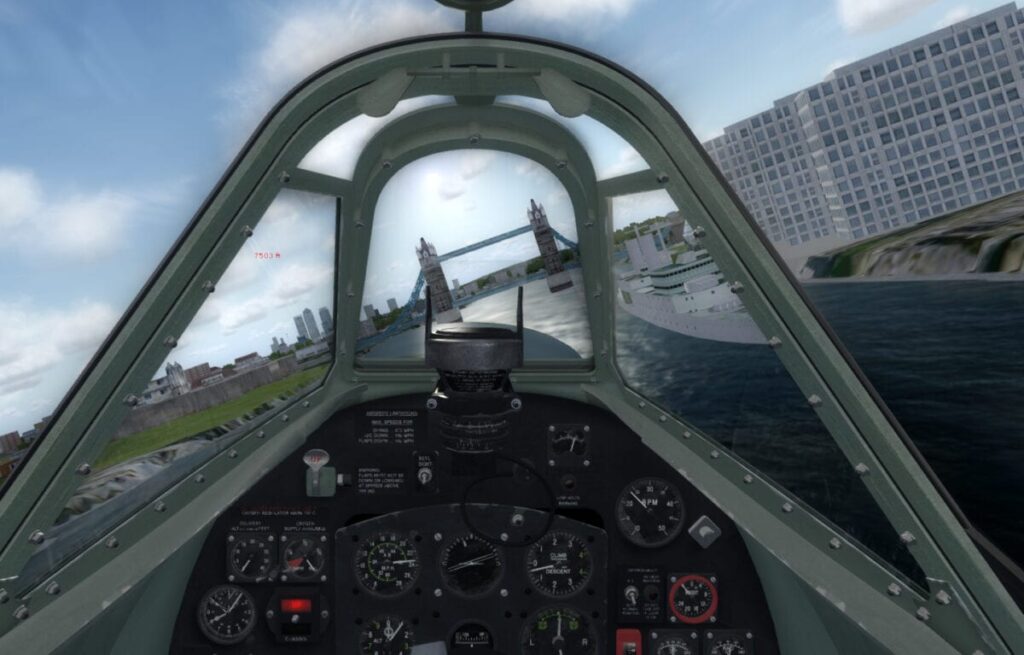 One of the most popular exhibits is a Spitfire simulator, where you can get into the cockpit of a replica Spitfire and see what it was like to dogfight and manoeuvre.
Berkshire Museum of Aviation – Woodley Airfield
It was at Woodley that the legendary Battle of Britain fighter pilot, Douglas Bader, lost his legs in a flying accident in 1931. Bader was 21 at the time and was attempting some acrobatics, the crash was a result of the wing hitting the ground and causing the plane to roll.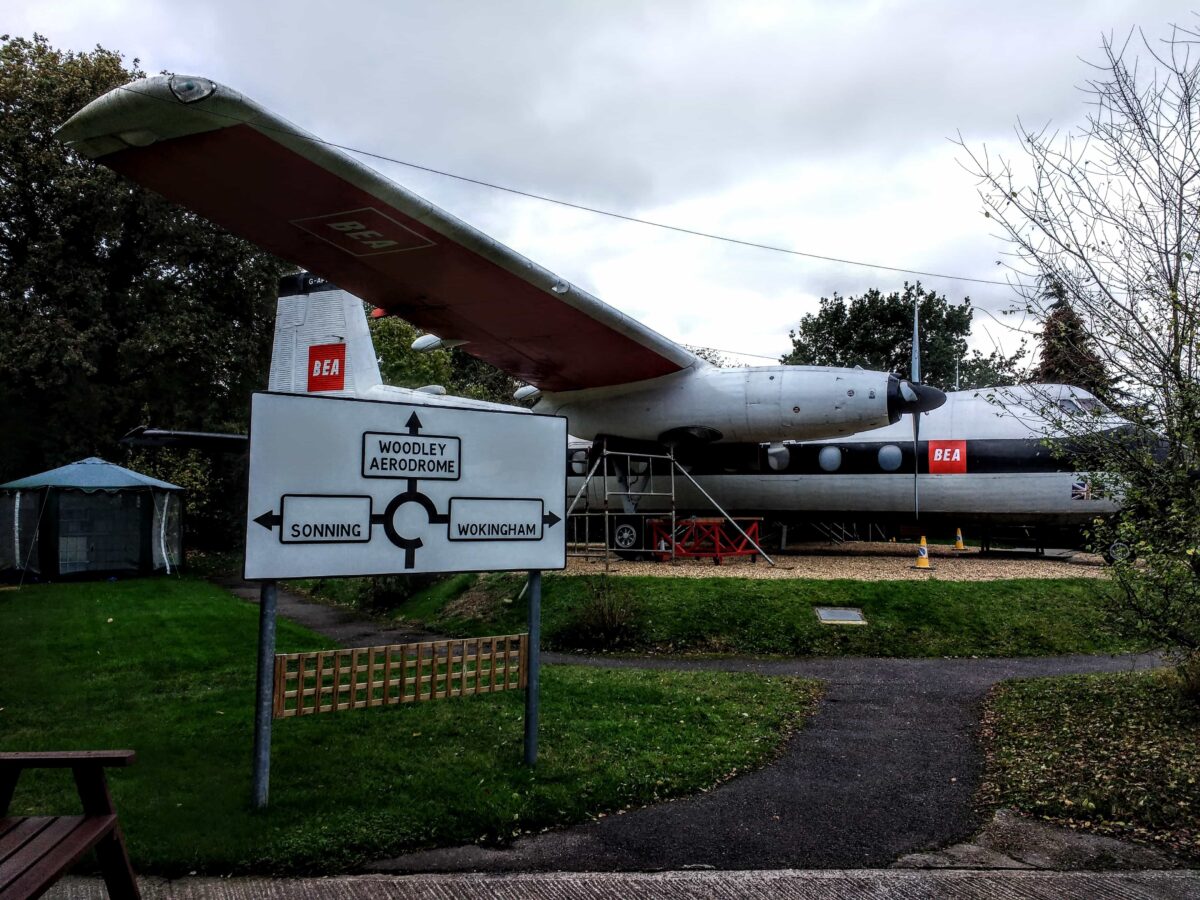 The Museum's main focus is on the Miles Aircraft, which from 1932 until the late 40s was called Reading Aerodrome. Many of the projects worked on by MLA were for the Ministry of Defense and were classified as top secret. These included black boxes, ejector seats, pressurized helmets, a flying jeep and a remote-controlled flying surveillance unit, called the Sprite.
Roman Silchester
Silchester was first dug up by the Victorians. The staff and students from Reading University have, over the years, found many incredible items including the first olive stone ever found in the UK, proving that the people were eating these delicacies long before the Romans arrived.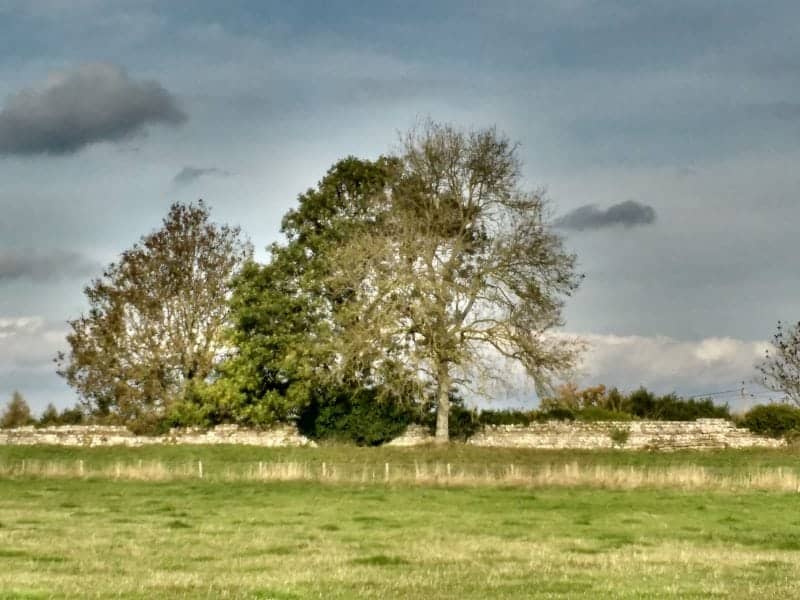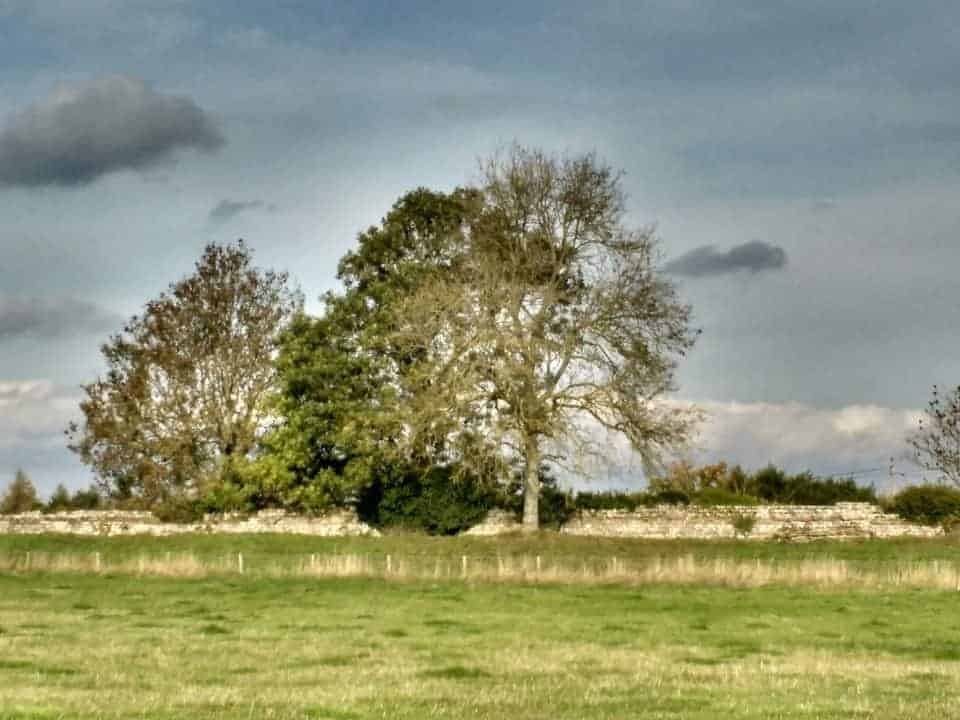 They discovered little bones with marks on them that indicated puppy fur was taken to make fur cloaks, there were ritual burials of cats, dogs and ravens at the site.
In the 19th century the site, Roman Calleva Atrebatum, produced magnificent finds now on display at Reading Museum, including superb mosaics and one of the most famous Roman finds in Britain, a gilt bronze eagle which inspired the novel The Eagle of the Ninth, and the film The Eagle."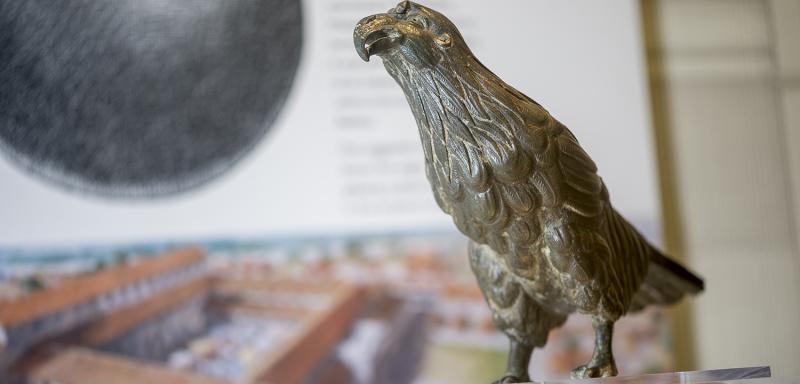 Reading Museum
Reading Museum holds almost 500,000 historic objects from archaeology, art, natural history, social history, and world cultures. Including the Roman finds at Silchester and a fabulous copy of the Bayeux Tapestry.
Reading Abbey Ruins
In medieval times, Reading was the site of a great royal Abbey that was one of the largest monasteries in Europe. In 1121, King Henry I announced that he wanted to have a new abbey built at Reading.
King Henry, I died before the Abbey was finished and was buried here in 1136 in front of the high altar. The building work continued and the Abbey Church was officially opened by the Archbishop of Canterbury, Thomas Becket, in 1164. The ceremony was attended by King Henry II (grandson of Henry I) and his retinue.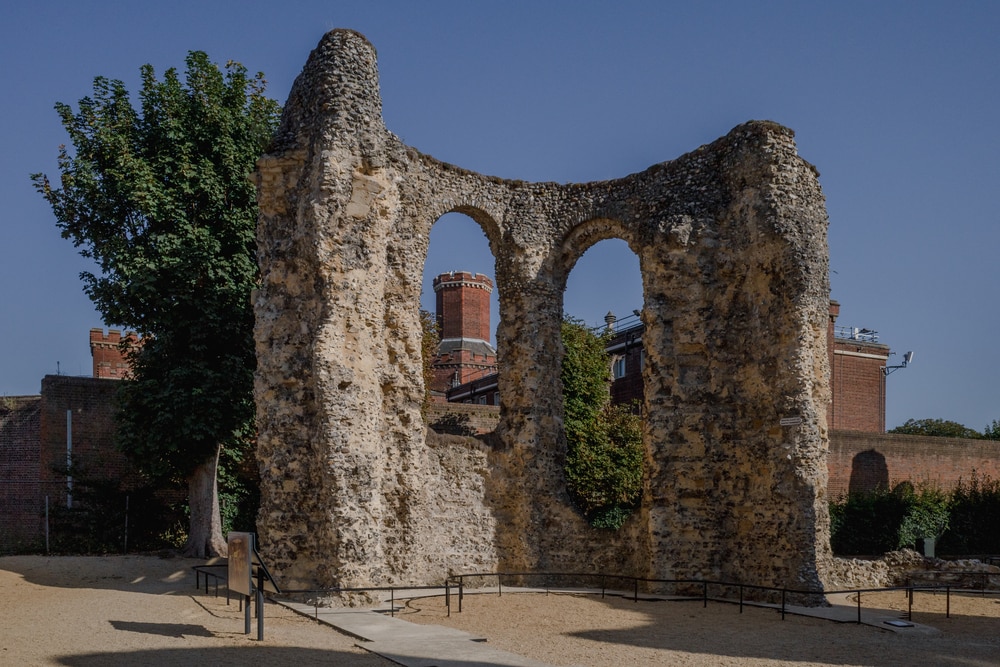 The Abbey was the fourth largest church in Britain. It was such a large and ornate construction that the building continued for almost 200 years after the original foundation in 1121.
In 1539 Henry VIII had the abbey slighted during his Dissolution and ordered all its valuables and riches sent to him. The Abbey was converted and Abbot's lodgings were converted into royal accommodation. Out of Henry VIII's children, Elizabeth I was the most frequent visitor to Reading. Edward VI and Mary with her husband Prince Philip of Spain visited the palace only once.
The Living Rainforest
The Living Rainforest is an indoor greenhouse tropical rainforest located in Hampstead Norreys in Berkshire, England. It is an ecological centre, educational centre and visitor attraction consisting of three glasshouses, operated and run by the Trust for Sustainable Living.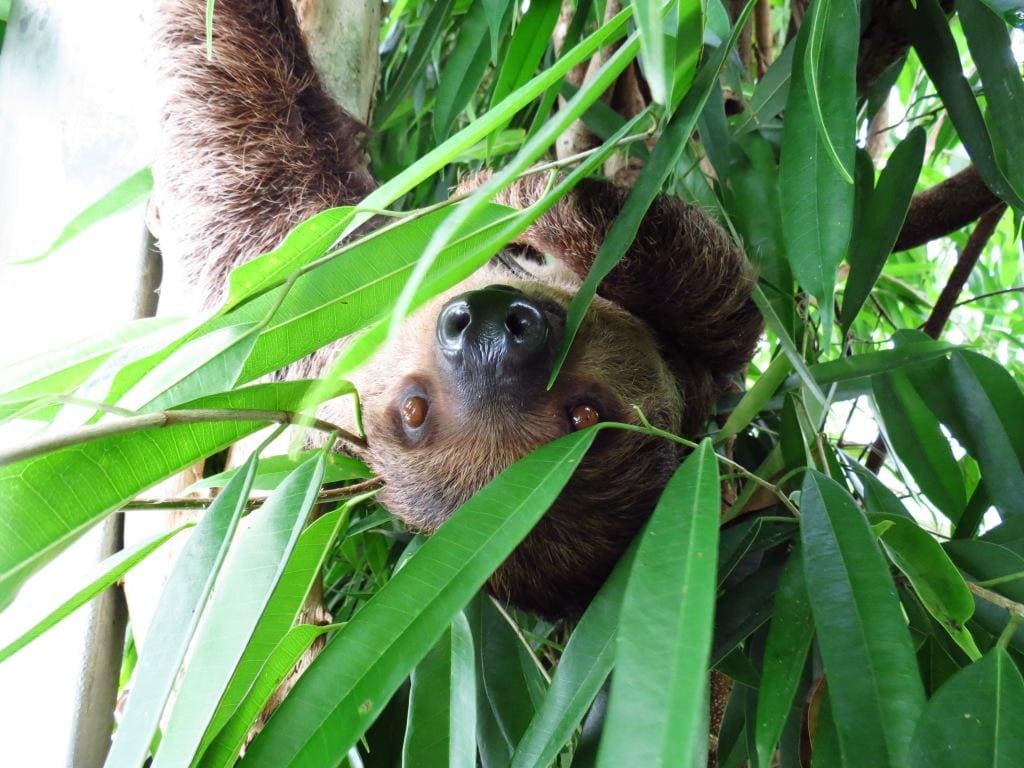 Experience the sheer beauty of this unique conservation project in 2 different rainforest climates under 20,000 sq ft of glass.
A stunning collection of dramatic and rare plant species and creatures of the rainforest that thrive in tropical temperatures.
Donnington Castle
The imposing 14th-century gatehouse of Donnington Castle stands on the crest of a high hill overlooking the Lambourn Valley, across the river from the market town of Newbury. The castle was built in 1386 by Sir Richard Abberbury to control a major road junction and river crossing.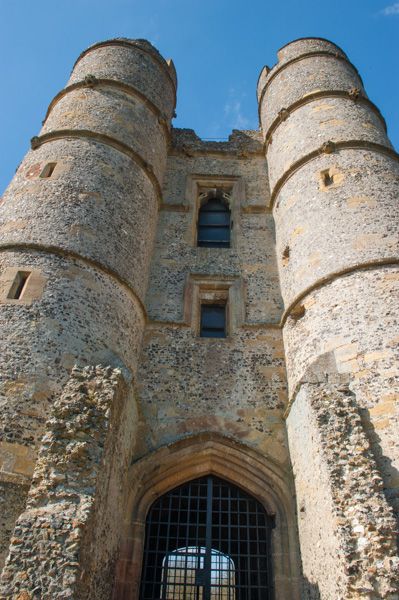 The most famous owner of Donnington was Thomas Chaucer, son of the poet Geoffrey Chaucer, who held the castle in the early 15th century. Ownership later passed to the crown, and several monarchs are known to have stayed here, including Henry VIII (1539) and his daughter Elizabeth I (1568).
Cliveden Estate
Cliveden sits on the border of Berkshire and Hampshire and it is an English Manor House dating back over 350 years. These days it is a hotel and you can tour the gardens and grounds and see the ancient stone clocktower.
Cliveden has often been used for entertainment and for filmmaking. In 1965 the Beatles filmed part of 'Help' the movie at the house and famously held races on the Parterre between themselves and the film crew in-between scenes.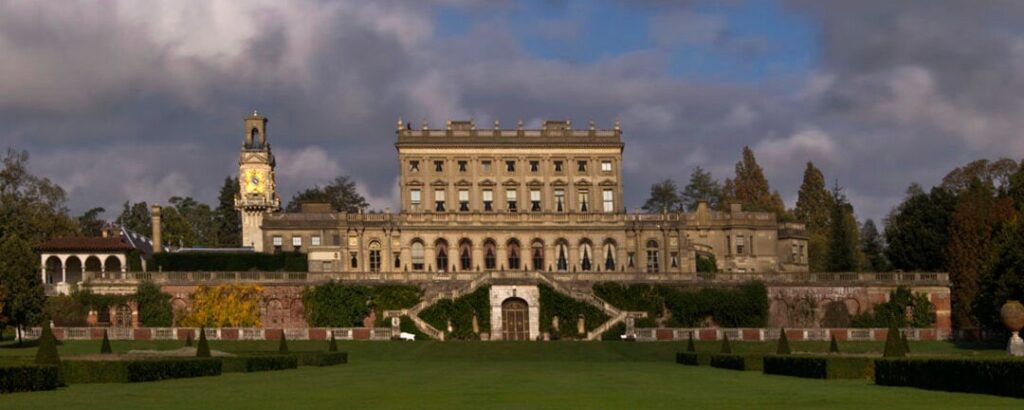 Newbury Racecourse
Newbury Race Course
Newbury Racecourse was founded in the 18th century and hosts races all year round. A championship racecourse for over 100 years the races include chase and hurdles, and flats.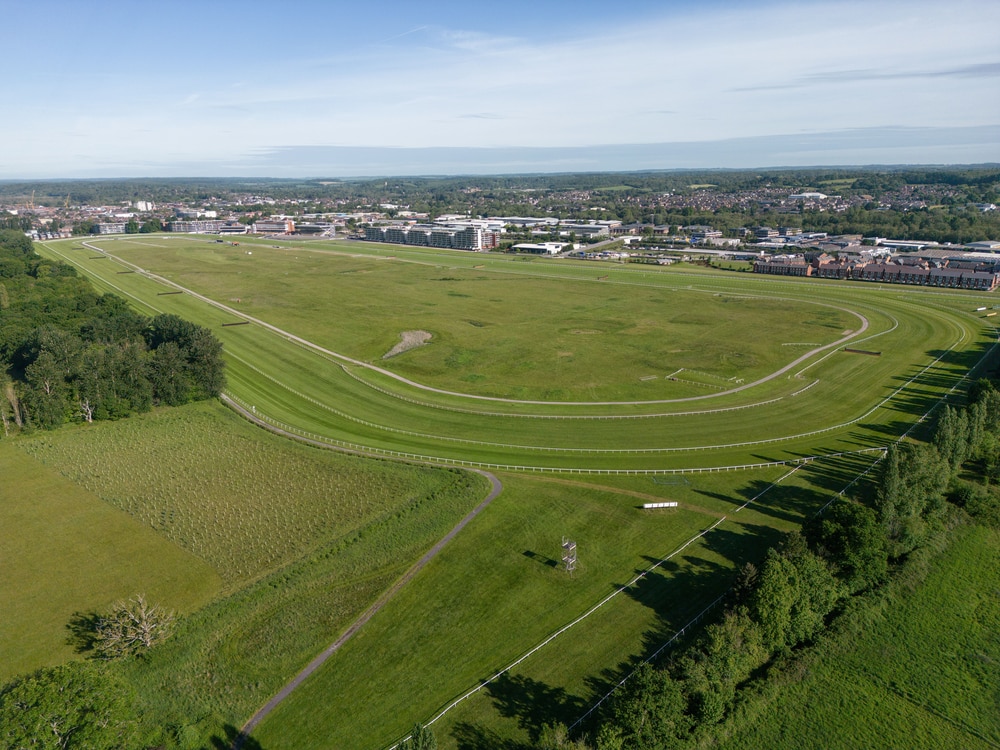 Wellington Country Park
Wellington Country Park is a country park in Riseley, near Reading. The park consists of 350 acres of coniferous and deciduous woodlands with attractions, several nature trails, and a lake. Perfect for kids up to 8 years old the park contains an Animal Farm, Arthur, a Miniature Railway a splash zone, mini jeeps to drive a dinosaur zone and many more fun activities for kids.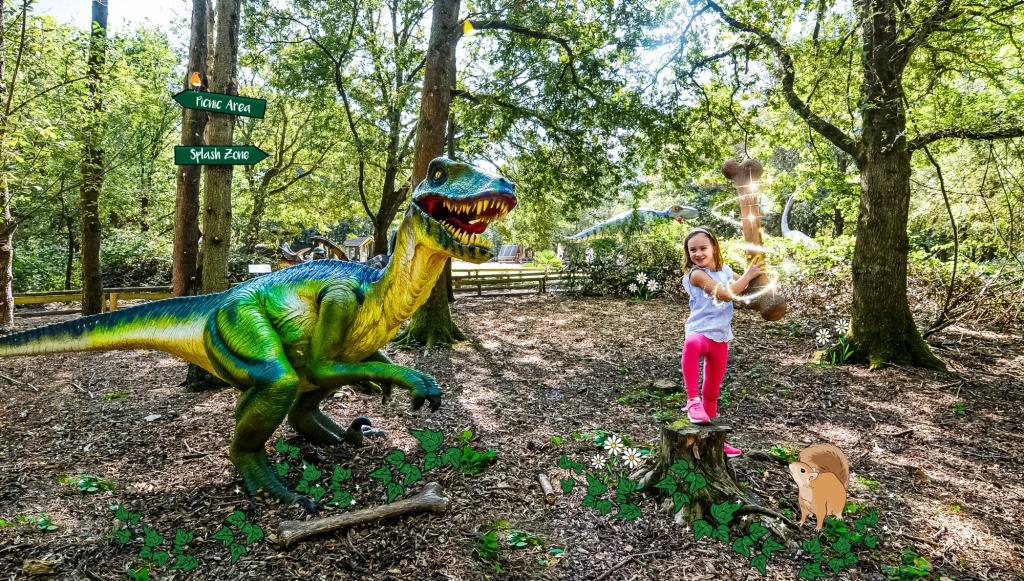 Bray
Another beautiful town on the bank of the Thames River. It's a sleepy 16rh century village whose only landmark is the ancient flint church, but Bray holds two of Britain's 3-star Michelin restaurants and is a picturesque way to enjoy some fine dining and walk the lanes full of flower-filled gardens.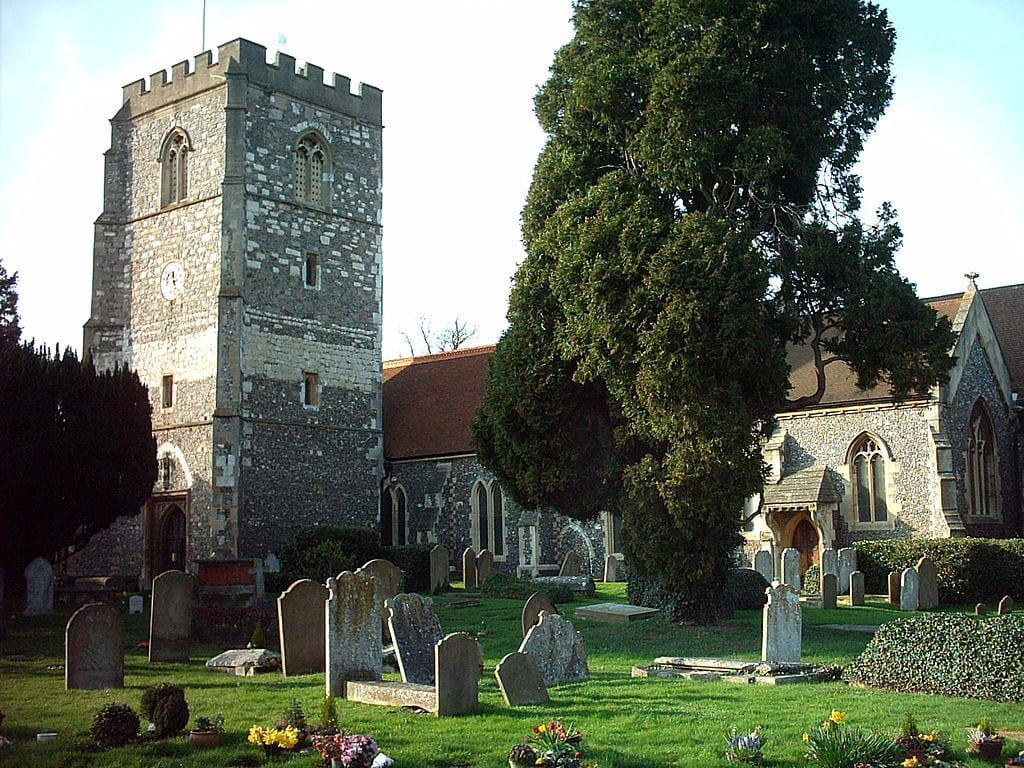 Kennet Horse Boat Company
A really cool way to cruise the River Thames. The Kennet Horse Boat Company has all kinds of river cruises that are horse-drawn. You can cruise the Thames or the Kennet and Avon Canal. Enjoy a romantic cruise, a dinner cruise or simply a cruise to see the sites.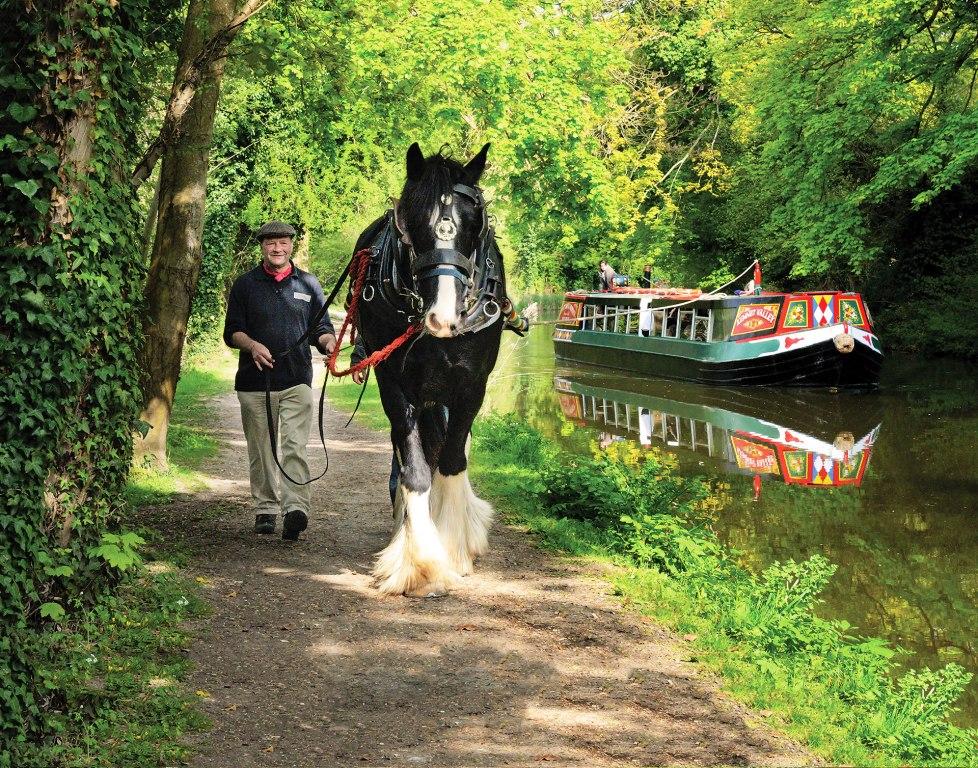 Sandhurst Military Academy
Berkshire has several ancient and important military institutions, including the Royal Military Academy at Sandhurst. The Royal Military Academy organizes historical tours every year where you can immerse yourself in the history of the place.
Military training has taken place here for over 200 years since 1812 and you can visit rooms where Winston Churchill, HRH Prince of Wales, King Charles and King Abdullah II of Jordan have trained to become officers.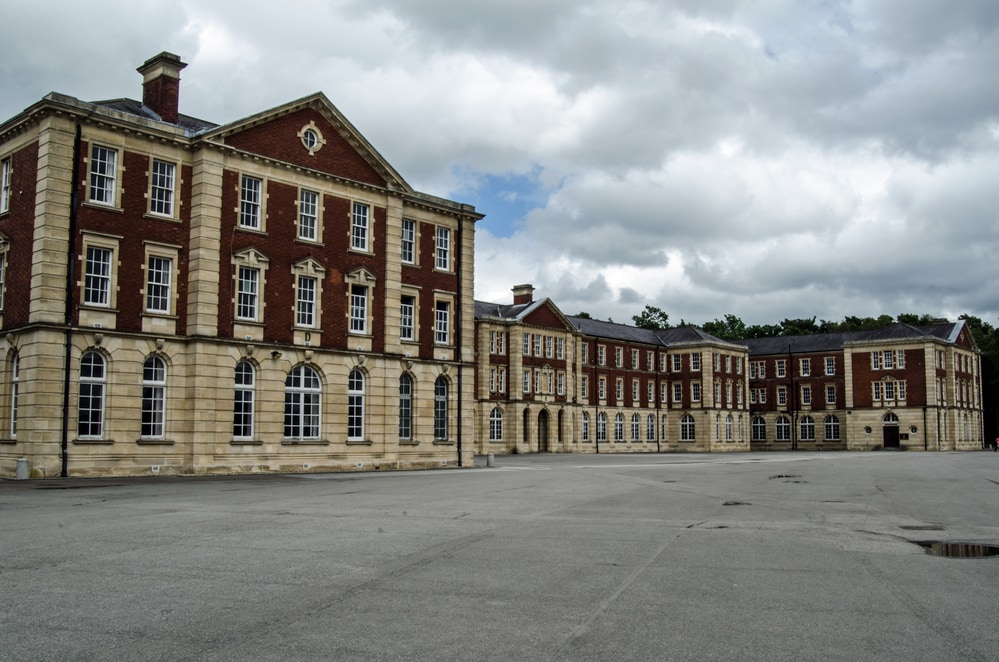 Berkshire is a beautiful county in England that offers a wide range of activities and attractions for visitors. From exploring the historic Windsor Castle to take a stroll along the River Thames, there is something for everyone here. Whether you are looking for outdoor adventures or cultural experiences, you will find plenty of options in this charming region. So, if you're planning a trip to England anytime soon, be sure to add Berkshire to your itinerary – it's definitely worth a visit.
Pin it to save it