21 Epic getaways from London
Whether you're visiting London or are a resident in the city looking for a quick staycation, these ideas for weekend trips to escape London should help your wanderlust cravings! The UK is a beautiful and diverse country, and all too often locals and tourists overlook the many charms on this island – outside of London!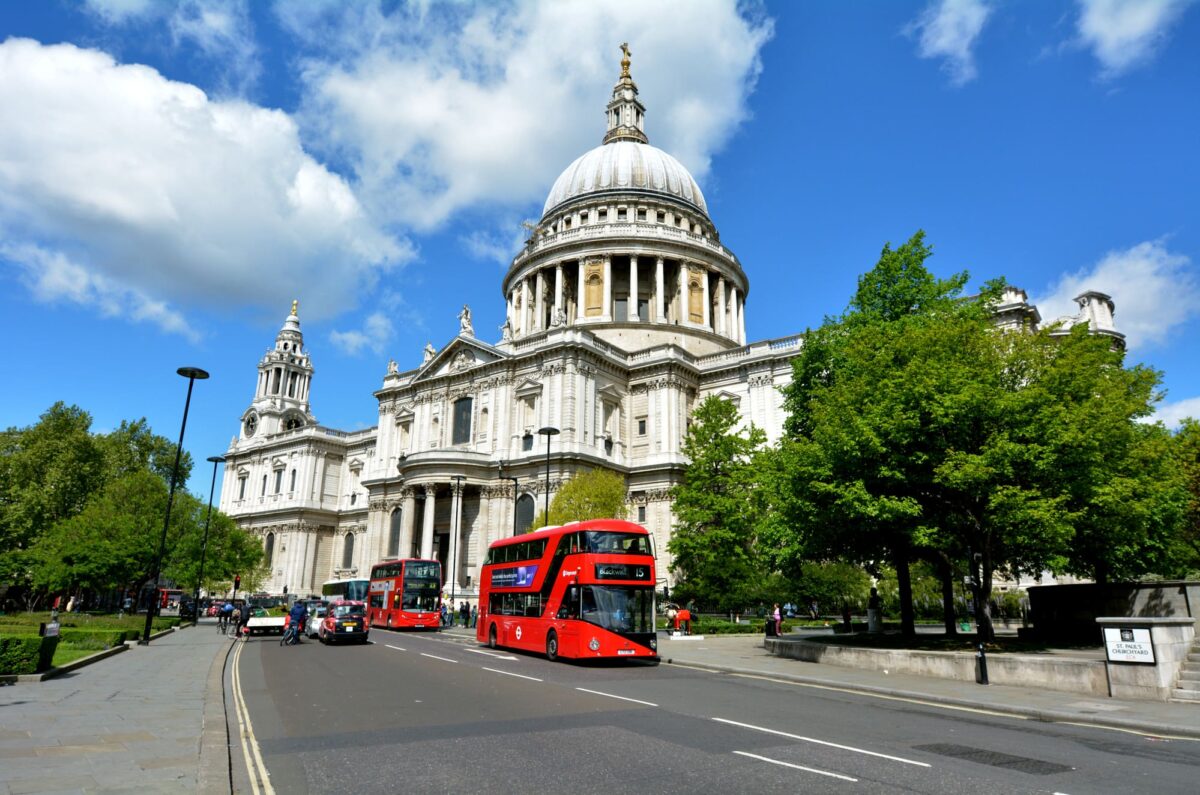 One of the best parts of exploring the UK is that most of its best tourist destinations can be reached from London easily on a weekend trip. All of these London weekend trip destinations take less than three hours to reach and there are enough attractions for at least two full days – more if you have them! Most of these cities and destinations can be reached by train, although some are better by car.
So, if you're planning a London weekend trip why not try one of these great London getaways?
How to spend 2 days in London – here's what you should see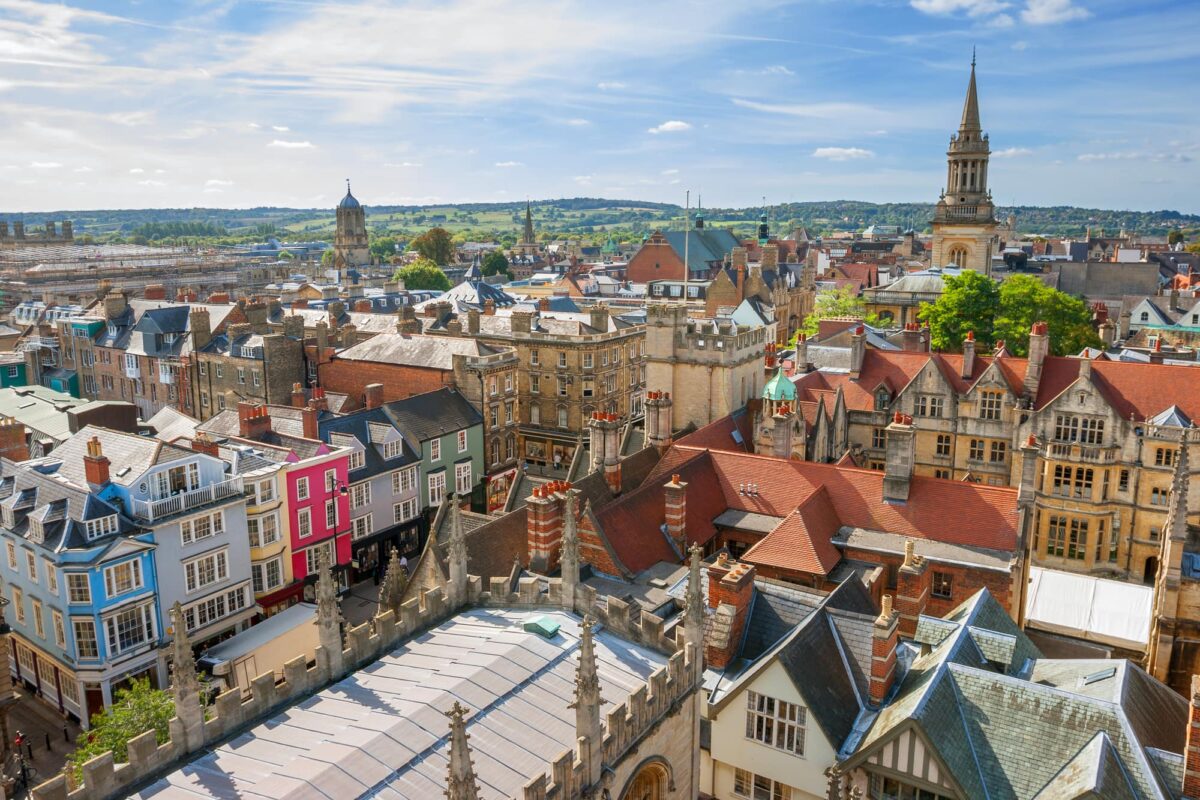 Don't forget to head down to Oxford and indulge in all your Harry Potter favourites
Getaways from London
Bath and Bristol
I've included these two cities together, because they really are very close – just 10 minutes away by train, in fact! Bath is without a doubt the most popular, but Bristol is bigger and has more suburbs to explore. You can easily see the best of Bath in a day and then head over to Bristol, or even opt to stay in Bristol (where there are more hotels, better budget options, and it isn't so touristy!) and a day trip to Bath. Both of these make the perfect getaway from London.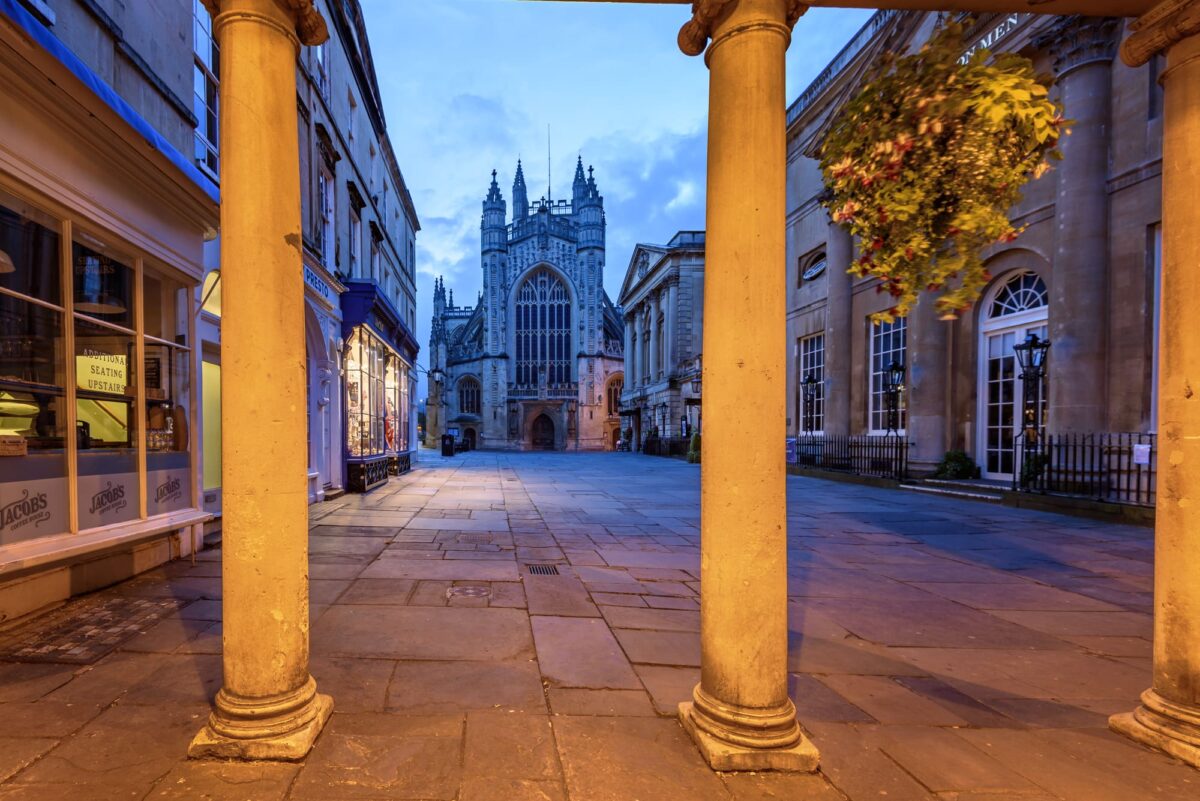 Visiting Bath
There are so many things to do in Bristol and Bath. Bath is home to the famous Roman Baths, which give the city its name. The Romans discovered that Bath is sitting on the country's only hot springs, and built an impressive bathhouse, some of which is still present today. You can't soak in these baths, but the modern Bath Thermae Spa is bookable for guests.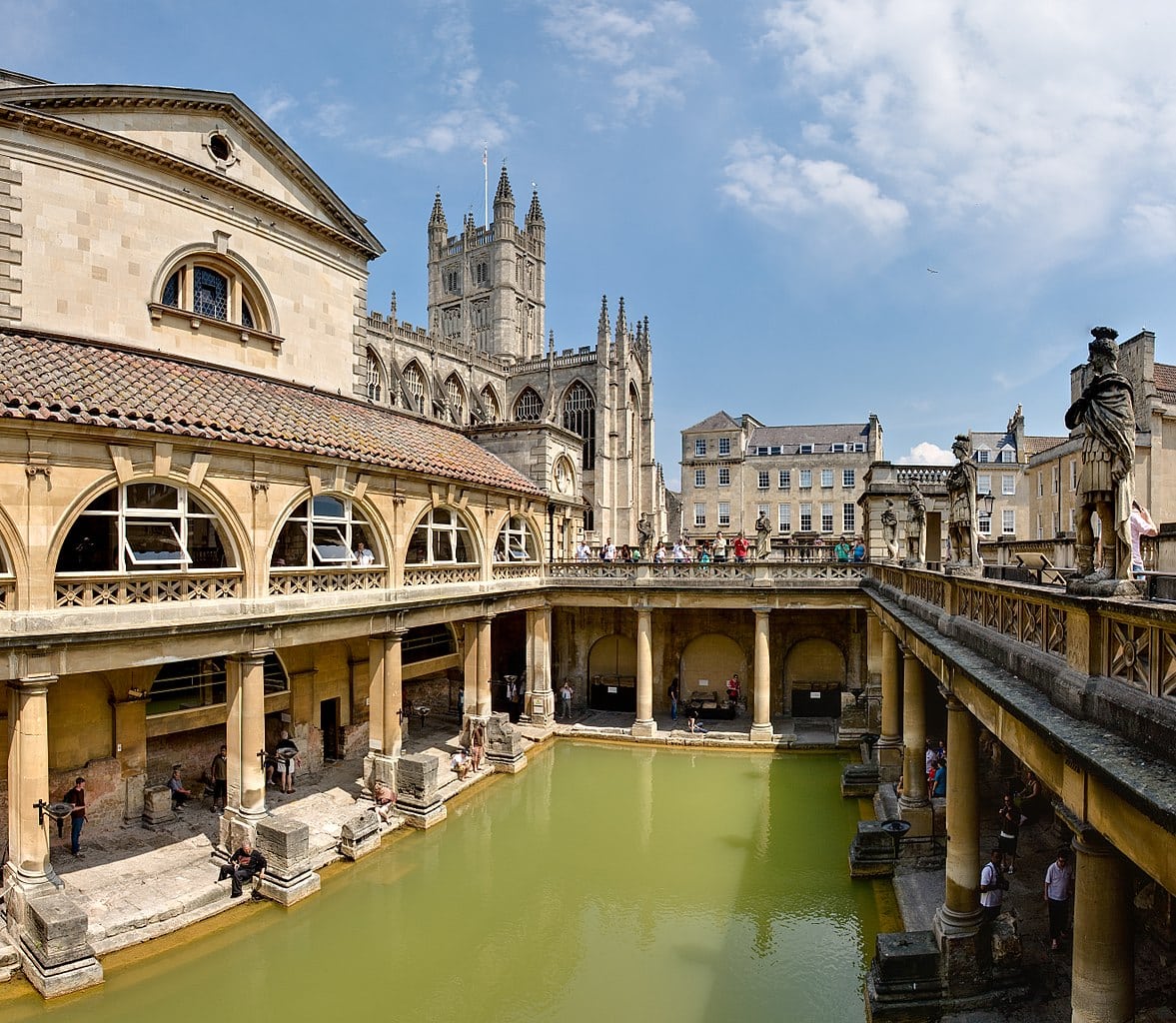 Aside from baths, there are lots of beautiful buildings to admire in the city, from the beautiful crescents, built in the 1800s, to Bath Abbey, which has ancient, Medieval and Tudor origins. Plus, plenty of restaurants, bars, and beautiful hotels, of course!
Visiting Bristol
Just 13 miles from Bath, Bristol is a city known for its bridges, balloons and boats. You could easily spend 2 days in Bristol, but one day is enough to see the highlights!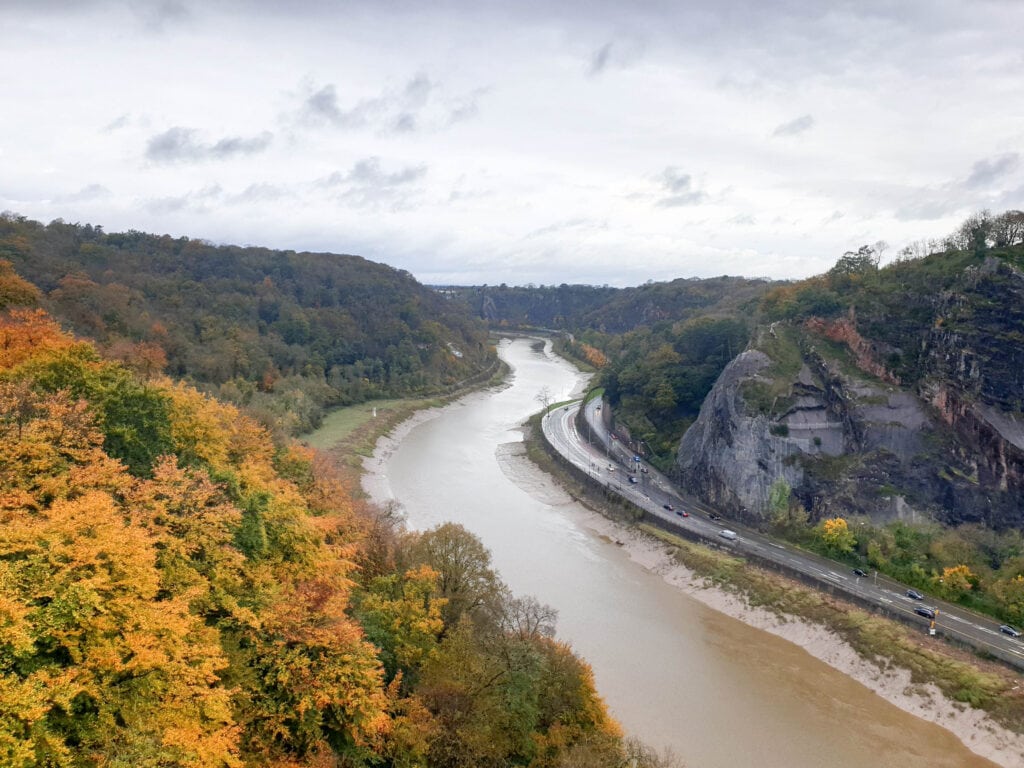 The top things to do here include walking across the Clifton Suspension Bridge and touring the SS Great Britain, which was designed by Isambard Kingdom Brunel. The city is centred on the harbour, and there are plenty of activities to do here, from a tour boat on the river to stand-up paddleboarding to eating and drinking at one of the many harbourside restaurants and bars.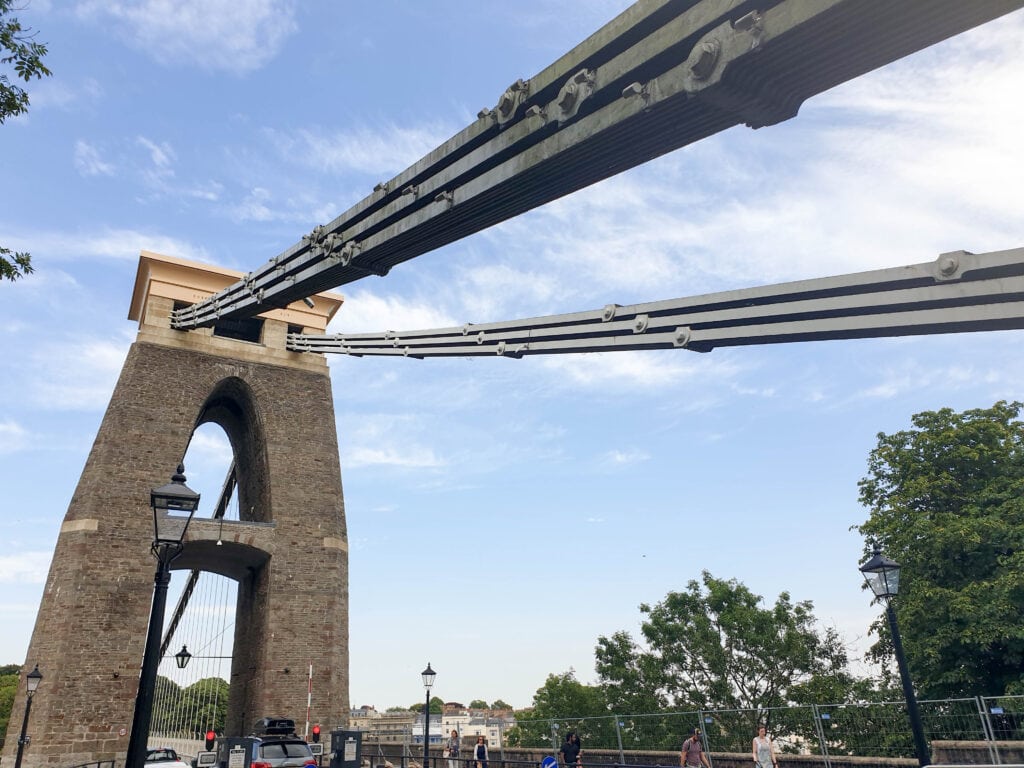 Street art is popular in the city, and you can take a street art tour through the city and the quirky neighbourhood of Stokes Croft. Exploring Bristol's neighbourhoods and watching life go by, enjoying the delightful food and drink scene is undoubtedly one of the best things to do here.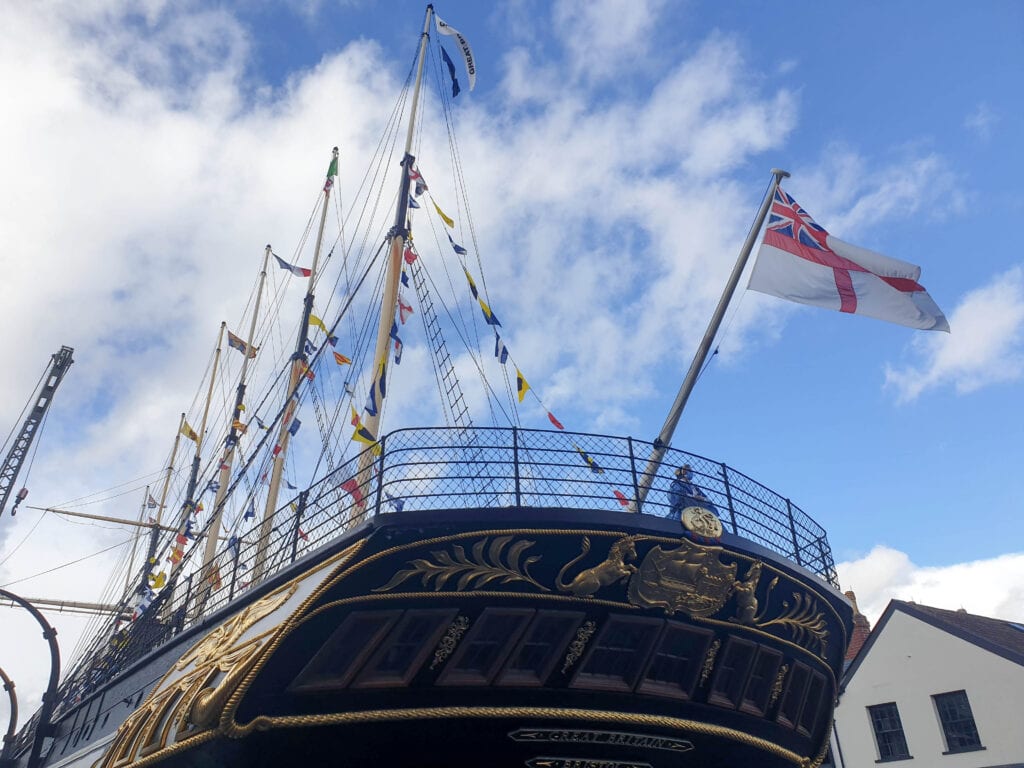 You'll find tons to occupy your time in Bath and Bristol, but if you do want to go on a day trip, Cheddar and its beautiful gorge, the rolling hills of the Cotswolds, and even south Wales are just a short trip away. London getaway weekends make a great break even if you are headed to another city.
South Devon
Devon is one of the most popular counties for tourism in the UK, and it's easy to reach from London. Exeter is the gateway to the region, and from here you can easily travel to beach towns like Exmouth and Torquay from here.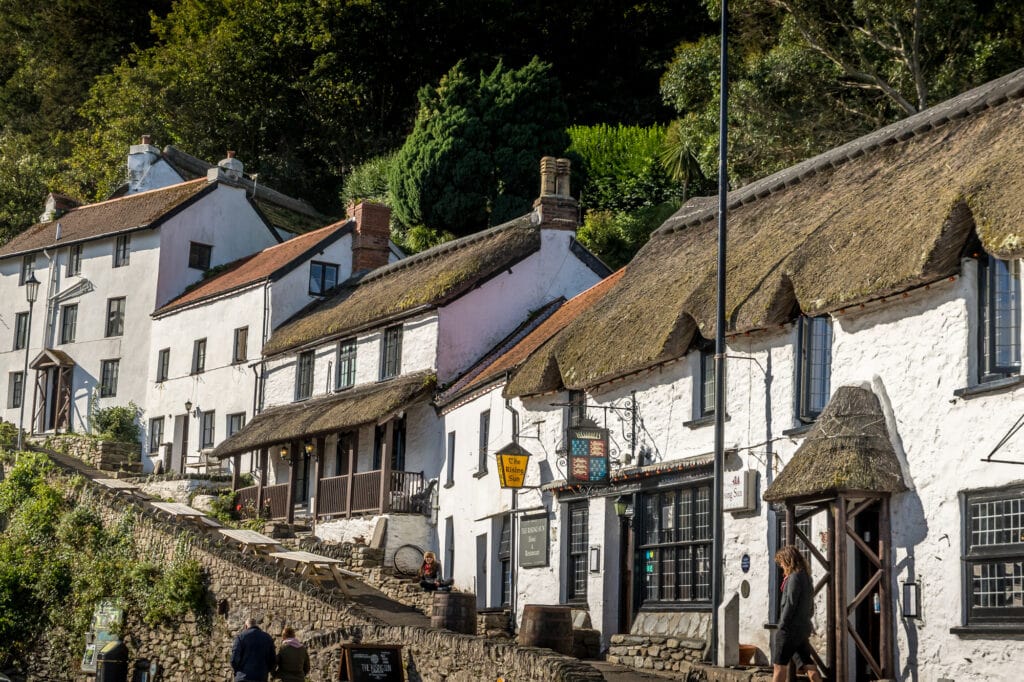 Exeter
Exeter is a historic city that was first built by the Romans and has retained a strong culture to this day. Top things to do in Exeter include the famous Cathedral, underground passageways from the 14th century, and a Red Coat walking tour detailing the entire history.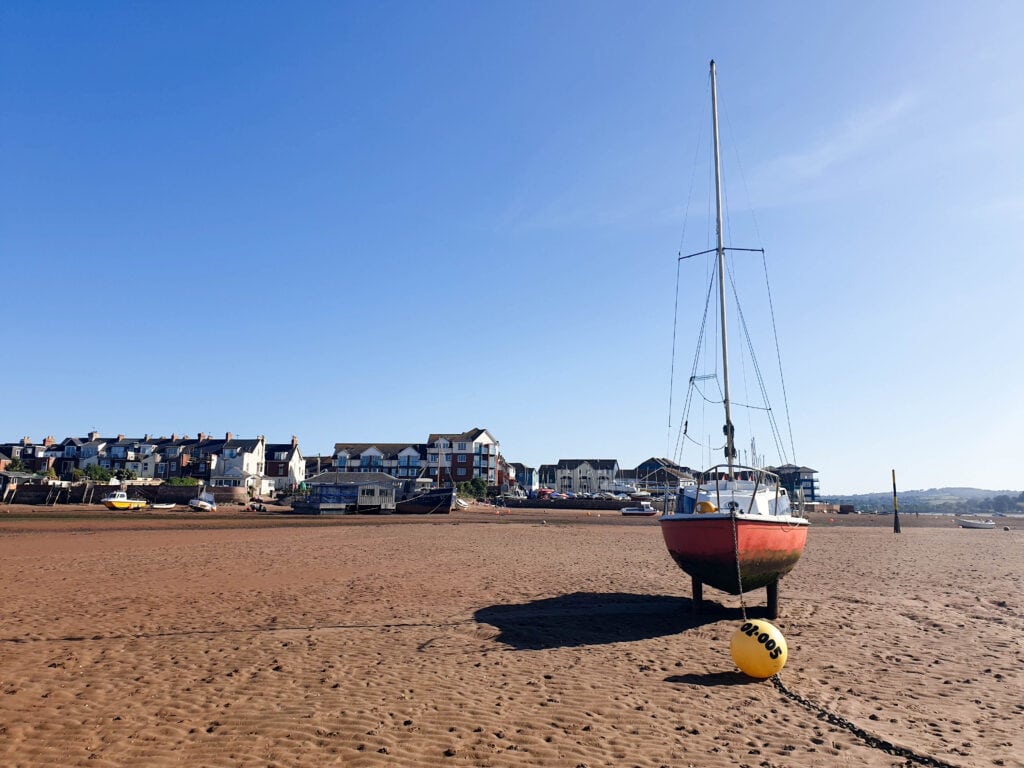 Half an hour from Exeter, Exmouth sits at the mouth of the river and has plenty to offer tourists. The best things to do in Exmouth are hiking on the beautiful Jurassic Coast (Exmouth is at the end – and the oldest part of it), travelling up the Exe estuary, and walking across the moors to picturesque villages like East Budleigh and Otterton.
English Riviera
What is the English Riviera? The English Riviera is a coastal destination in the county of Devon, consisting of three key resorts, Torquay, Paignton and Brixham, and the smaller village of Babbacombe. These three areas show the beauty of the English seaside – although it's one of the only places in the country where you'll find palm trees! As well as a general seaside-y atmosphere and watersports with great surfing beaches, you can enjoy the 800-year-old Torre Abbey, the caves of Kents Cavern, Babbacombe Model Village, and plenty more!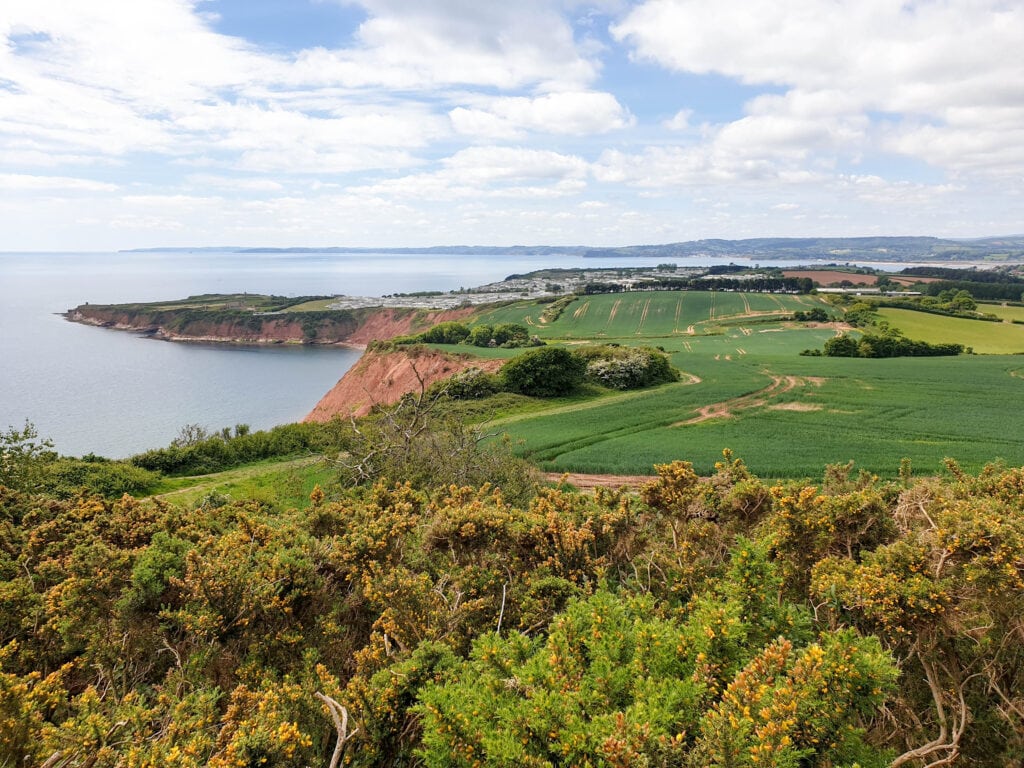 Canterbury and the Kent Coast
The religious capital of the UK, Canterbury has been the site of pilgrimage for centuries. It is one of the closest cities in the country to the European continent, which has been instrumental to its growth as Britain's spiritual centre.
Canterbury
Things to do in Canterbury include visiting the famous cathedral where Thomas Becket was assassinated, which caused the site to become a place of pilgrimage for Christians around Europe. Other UNESCO world heritage attractions are St Augustine's Abbey and St Martin's church. The River Stour runs through Canterbury's heart, and there are plenty of places to grab a coffee, a drink, or dinner in the historic centre.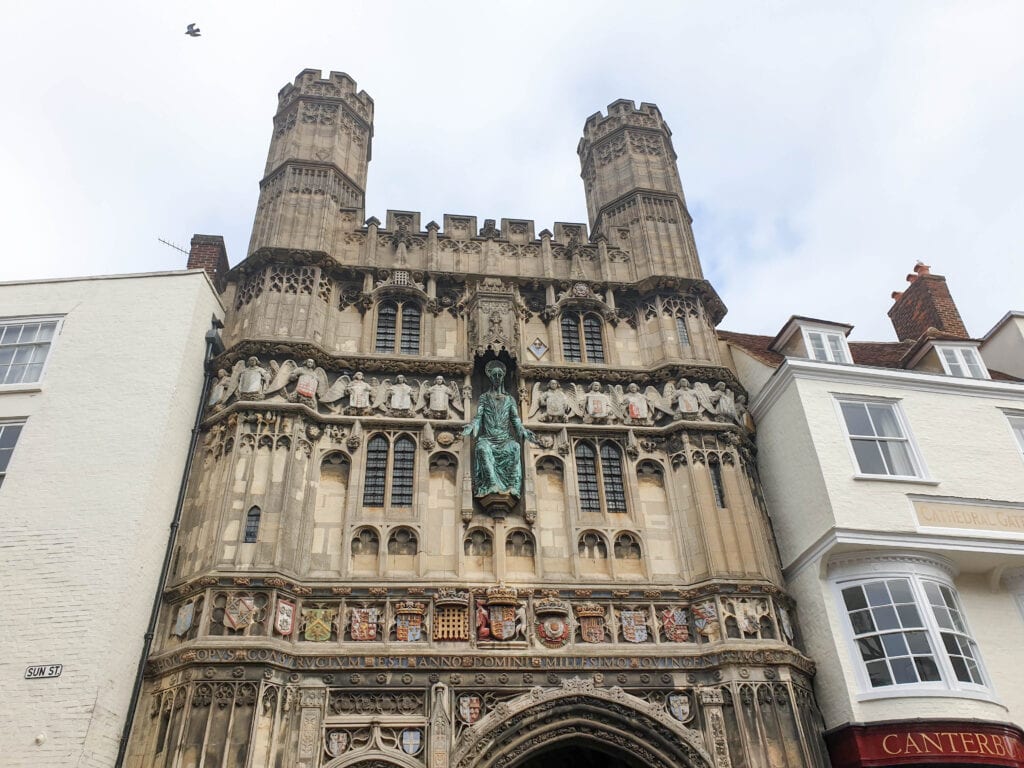 Canterbury is just half an hour from the Kentish coastline, so a trip to this part of the country is the perfect mix of culture and some chilled-out beach time! Whitstable is famous for its coloured beach huts and seafood, whereas Herne Bay is a fairly large town with a pier and amusement arcade. Just down the coast is Margate, a cool, arty town that's been a holiday destination for years – but is recently experiencing a boom in popularity!
Brighton
An easy weekend trip from London is the city of bThe Best Things to do in Brighton, England. Brighton is a beach break, that's for sure – but it's also a wonderful place to enjoy quirky British culture and Victorian history, and it has some excellent gastronomy and nightlife.
Take a stroll around The Lanes, where there's street art, vintage shops, and cosy cafes and restaurants. Another Brighton landmark is its huge pier, full of games and fairground rides. And don't miss the Brighton Pavilion, which is a fusion of British, Indian and Chinese architectural styles.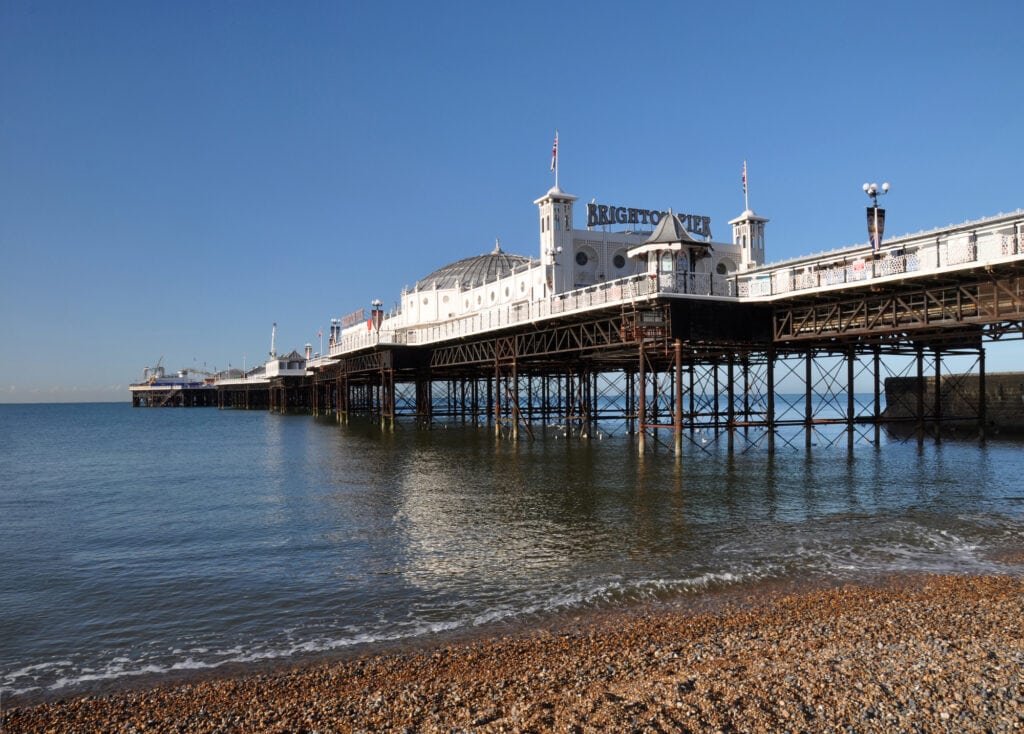 For a bit of nature close to the city, the South Downs are nearby and easy to access, with dozens of hikes for all levels.
The main part of Brighton's charm – and the reason why it's great to spend a weekend here, rather than just a day trip – is a unique atmosphere. Just a walk around the seafront will find you plenty of things to be amazed at; if you spend the weekend in Brighton, you'll go back with tons of stories!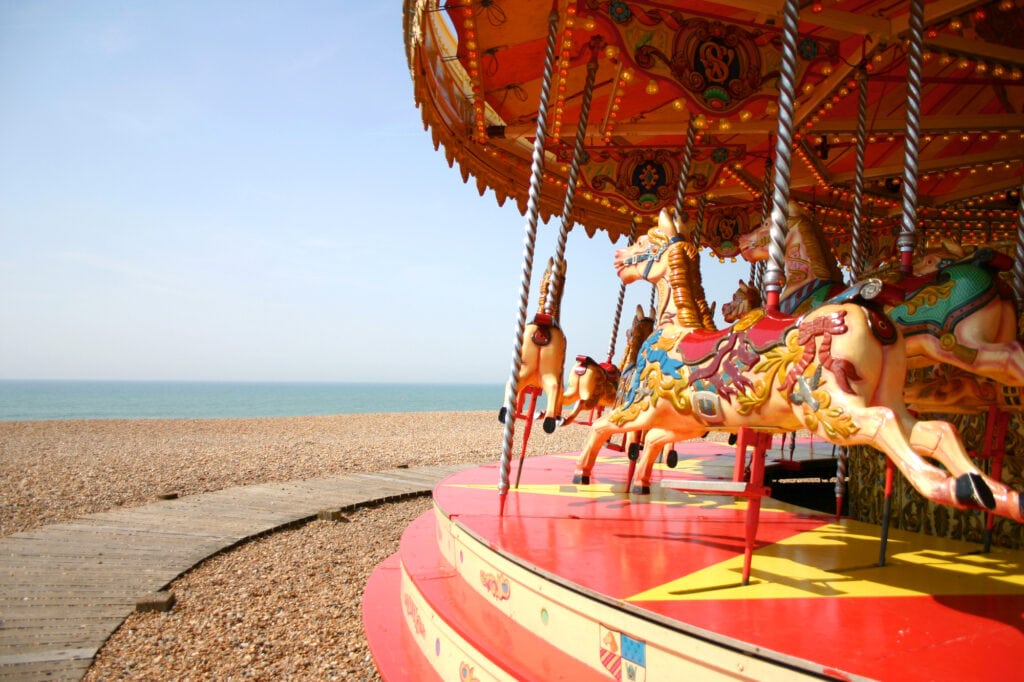 Oxford
Oxfordshire and Oxford is famed for its world-class university, a lot of Oxford's attractions do revolve around this establishment. You can take tours of different campuses, see libraries like the rad cam, learn about its history, and even go looking for Harry Potter filming locations!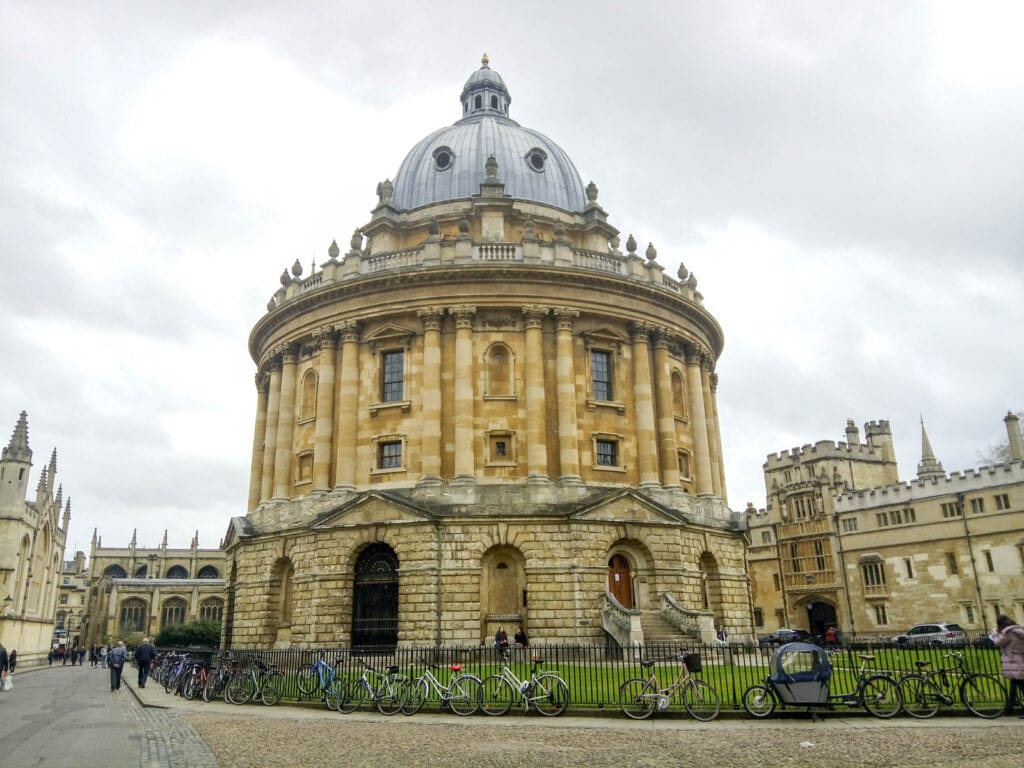 However, there's also Oxford Castle, lots of museums, and plenty of independent places to eat and drink, including some of the oldest pubs in the country. Just outside the city is the majestic Blenheim Palace, a UNESCO world heritage site.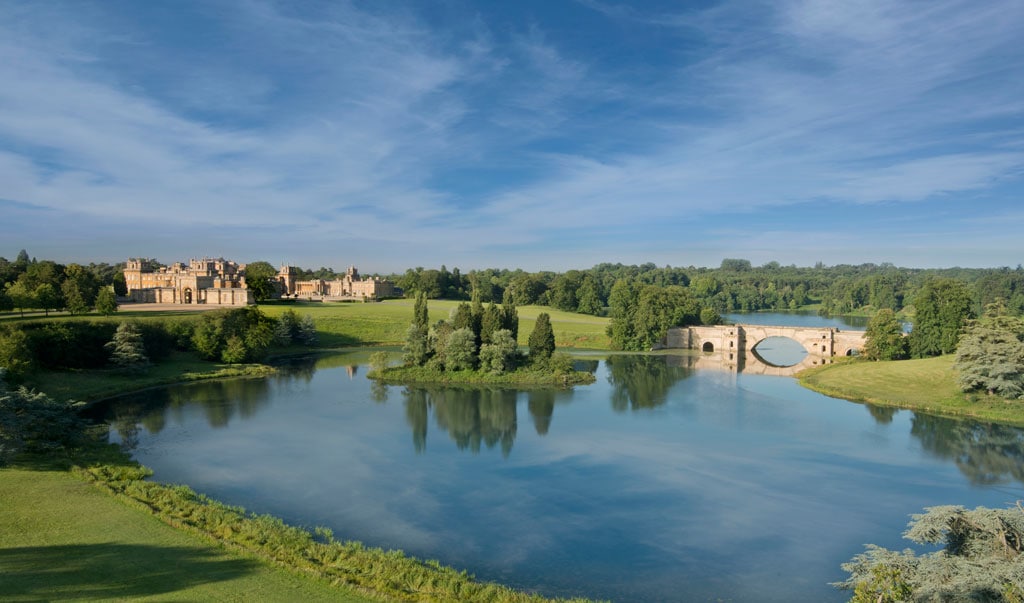 The Cotswolds
Stretching from Bath in the south, up to Cheltenham in the north and across to near Oxford, the Cotswolds encompass a huge part of West England and are one of the best weekend trips from London for rural village life.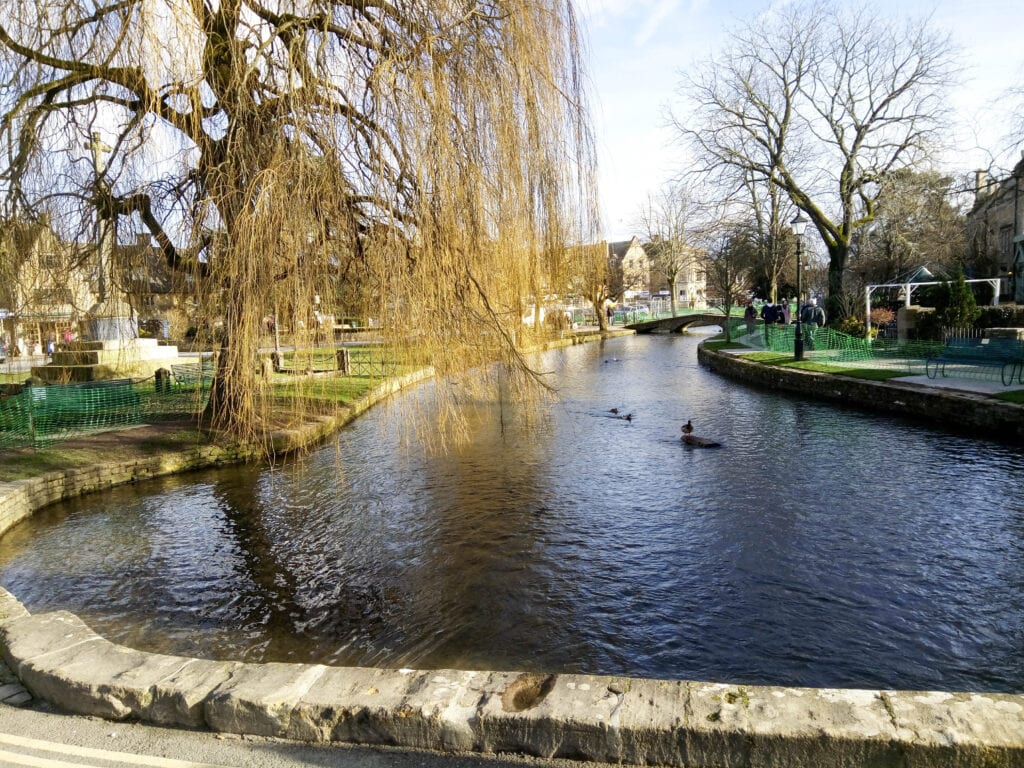 There are countless small, beautiful villages to visit in the Cotswolds, each with its own personality and character. These include:
Bourton in the Water is known as the 'Venice of the Cotswolds' due to the river that runs through the village centre.
Castle Combe, which was the picturesque setting for Downton Abbey
Stow on the Wold, home to one of the UK's oldest inns (built in 947 AD) and the famous St Edward's Church
Chipping Camden, which is home to a large National Trust site that encompasses the market hall, dating back to the 17th century
Bibury, which was been called 'the most beautiful village in England'
Bradford on Avon, at the southern end of the Cotswolds and sits on the River Avon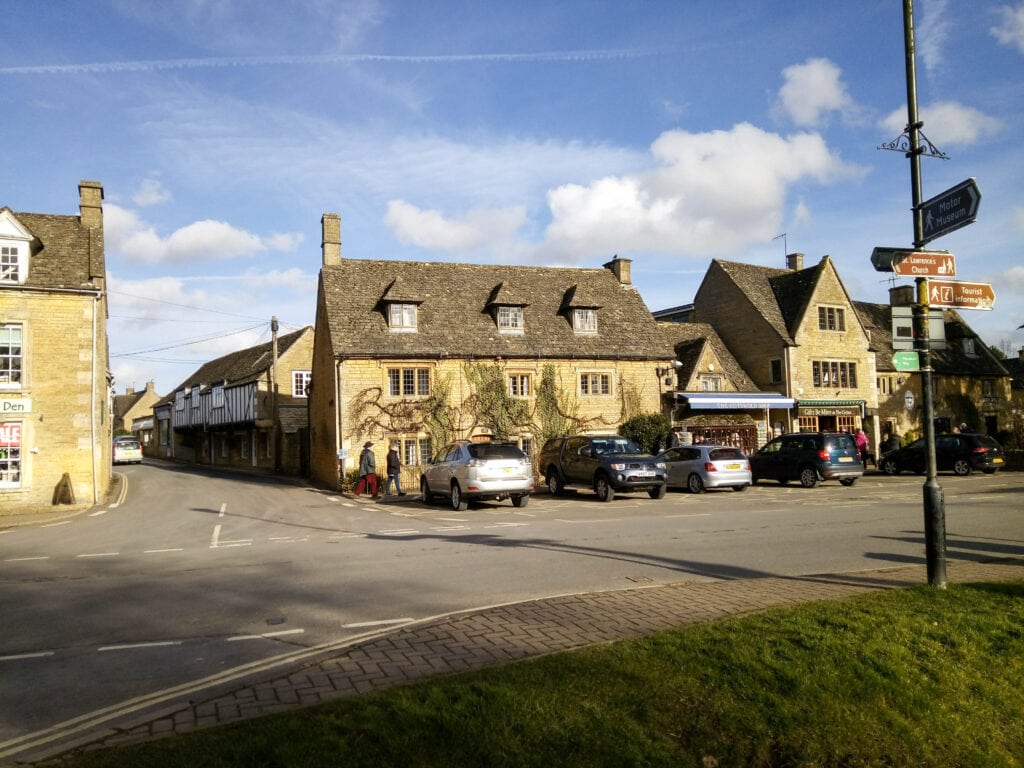 It's best to have a car to travel around the Cotswolds – none of the villages are very big, and you can visit a few in a day. You could either base yourself in one of these serene villages, or in Bath, Oxford, or Cheltenham and explore the nearby villages.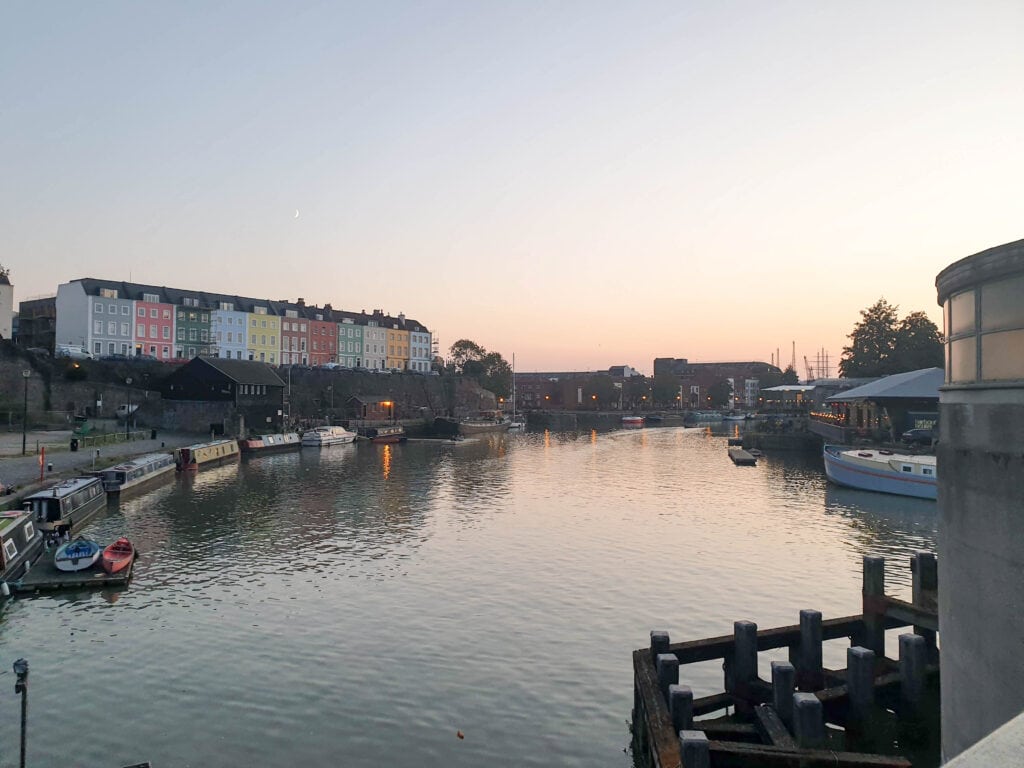 York
Heading northwards, York is one of the best weekend trips from London. It's small in size, but rich in heritage – with influences from most groups and ages in Britain's history. It is a bit of a journey from London, but if you're staying here for a weekend trip, it's well worth the drive or train ride!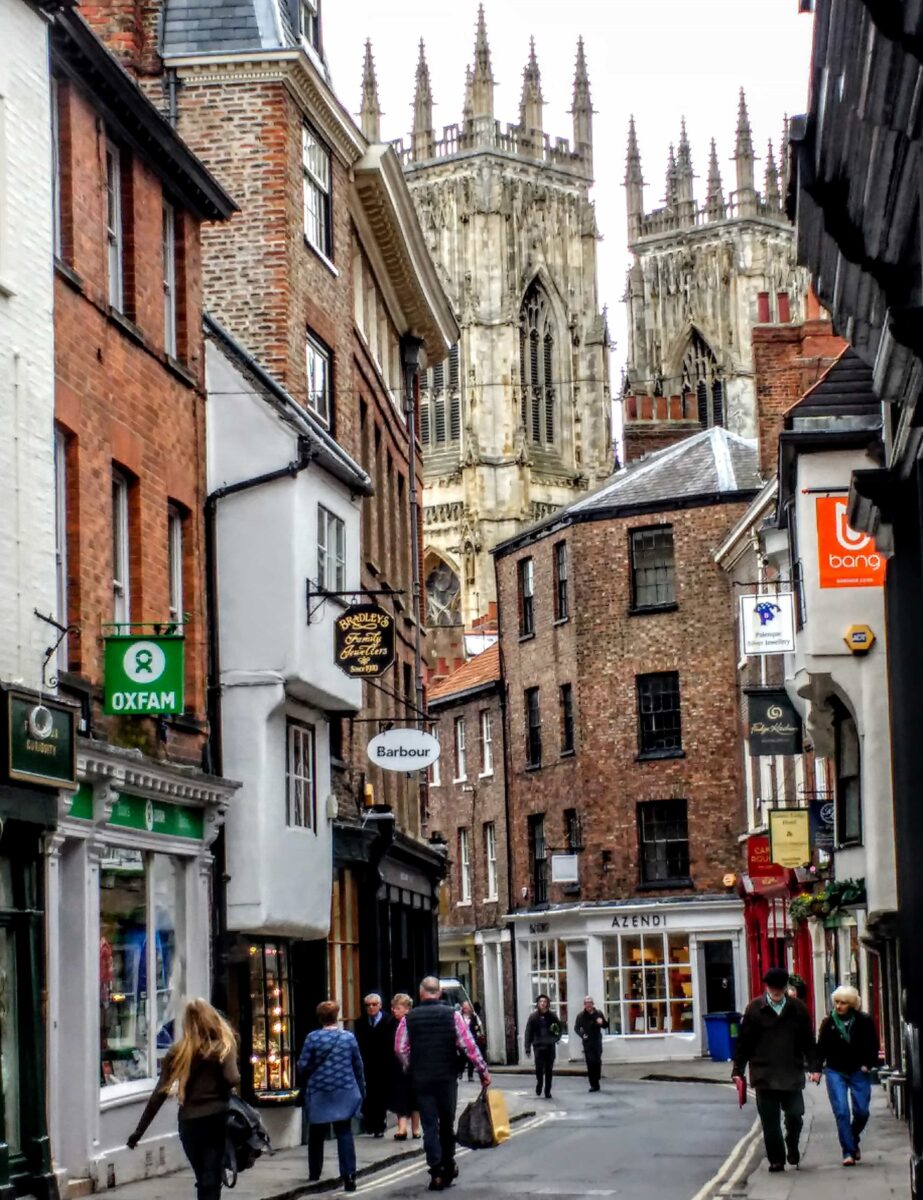 Popular things to do in York include York Minster, its famous cathedral, and one of the largest Gothic-style places of worship on the continent. You must walk the city walls (the longest in England), to learn about the history of the city and get an epic view of the centre, and see Clifford's Tower, which dates back to the 13th century and was originally part of a larger castle.
To put all the history together, the nearby York Castle Museum has exhibits detailing the city throughout the centuries. Other fantastic museums are the Yorkshire Museum, The Chocolate Story, and the National Transport Museum.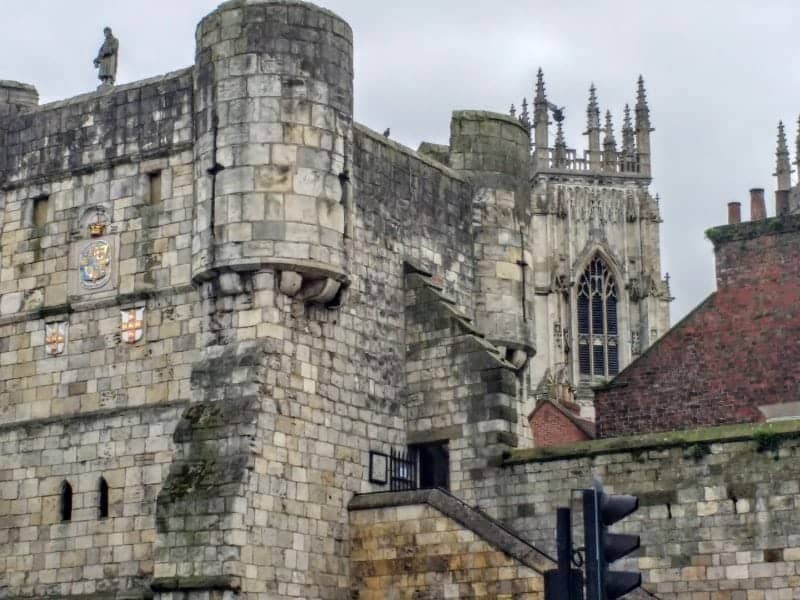 From the famous Betty's Tea Rooms – the best place in Yorkshire to grab afternoon tea – to countless historic pubs such as Ye Olde Starre Inne, which has been licensed since 1644 and is York's oldest continuously running pun, there are plenty of places to relax, grab some food and drinks in York.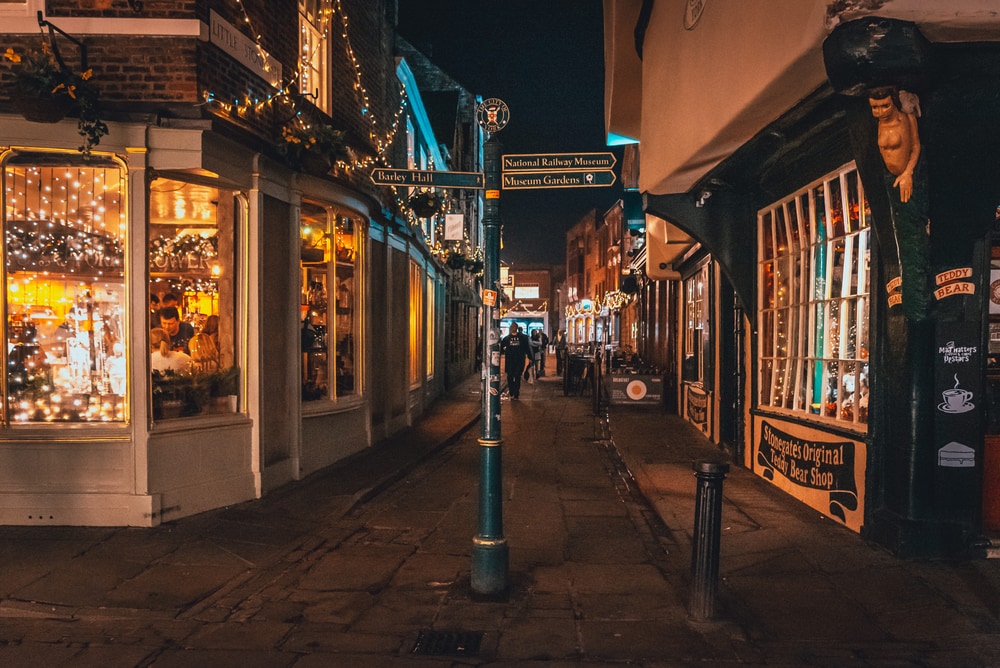 Manchester
The largest city in northern England, Manchester is one of the best weekend trips from London if you're looking for a different culture to that of the south. The city was built on the textile trade but has recently become a popular metropolis for business headquarters outside of London, giving the place a lively population and atmosphere that make it the perfect side trip from the capital.
Attractions include touring the Manchester Town Hall and visiting the historic buildings of Manchester University, museum hopping through the many exhibitions in the city, and browsing the street art and covered markets of the Northern Quarter.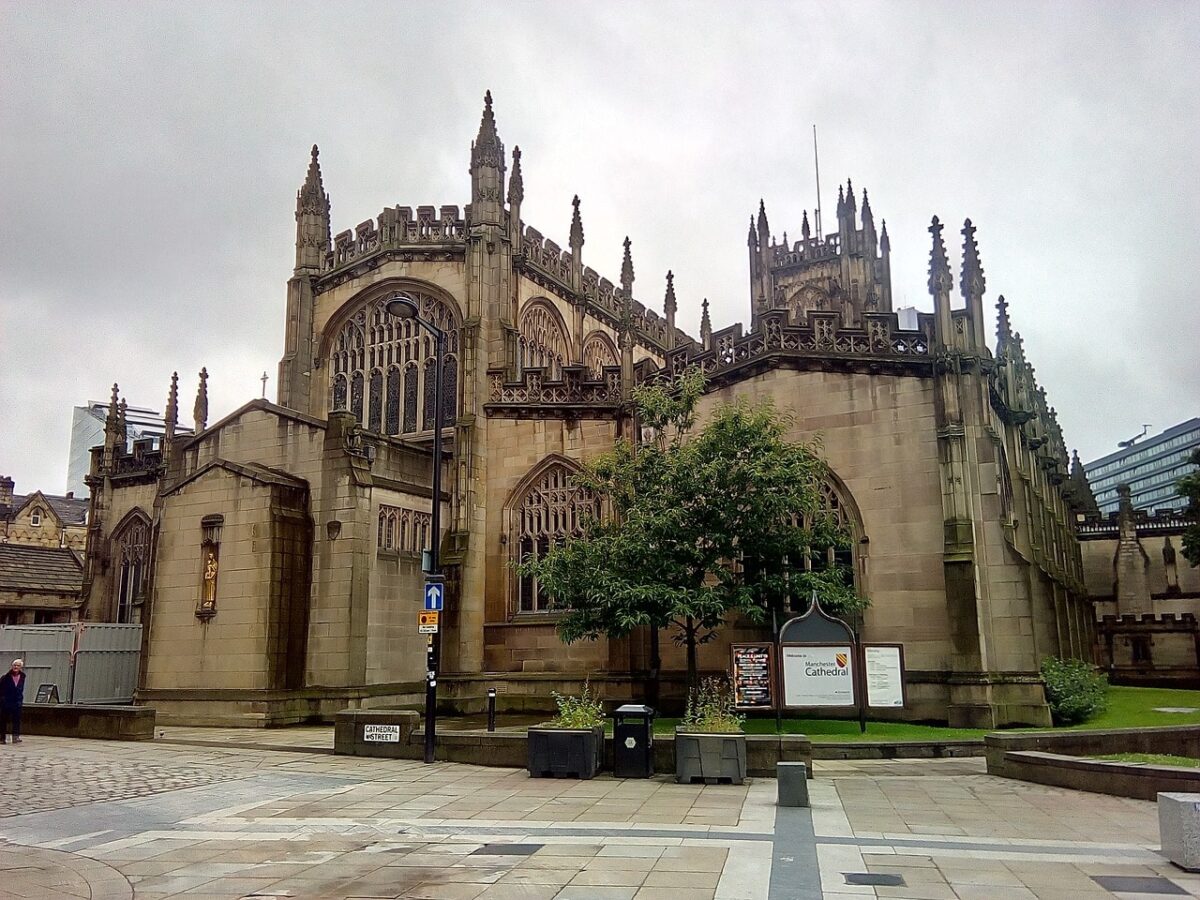 Manchester's dining and drinking scene is one of the best in the country; try out delicious South Asian cuisine on Curry Mile, or enjoy traditional pub food at the many watering holes of the city.
For some nature near Manchester, the Peak District is about 45 minutes away, with beautiful countryside and plenty of charming villages.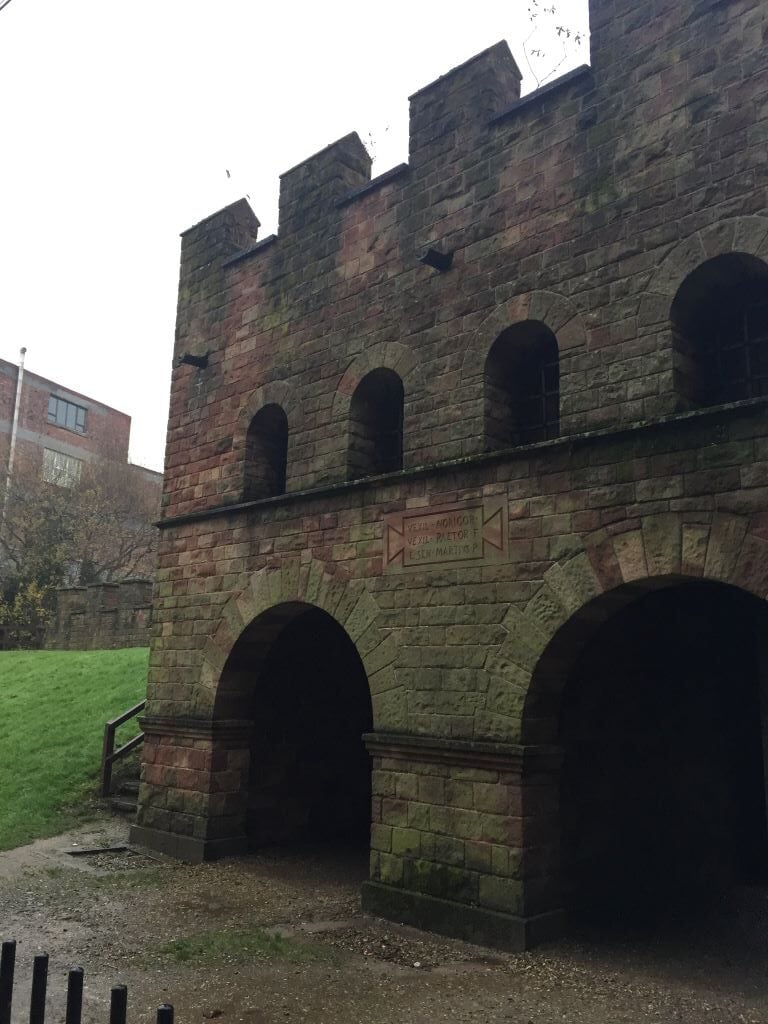 Stratford-upon-Avon
If you know your Shakespeare then you know this is where he was born. Stratford upon Avon is a smallish medieval market town in South Warwickshire and known as the gateway to the Cotswolds which is very close to London and the drive is around 2.5 hours. It's very easily accessible by public transport and by car. Although parking in Stratford upon Avon is pretty tricky.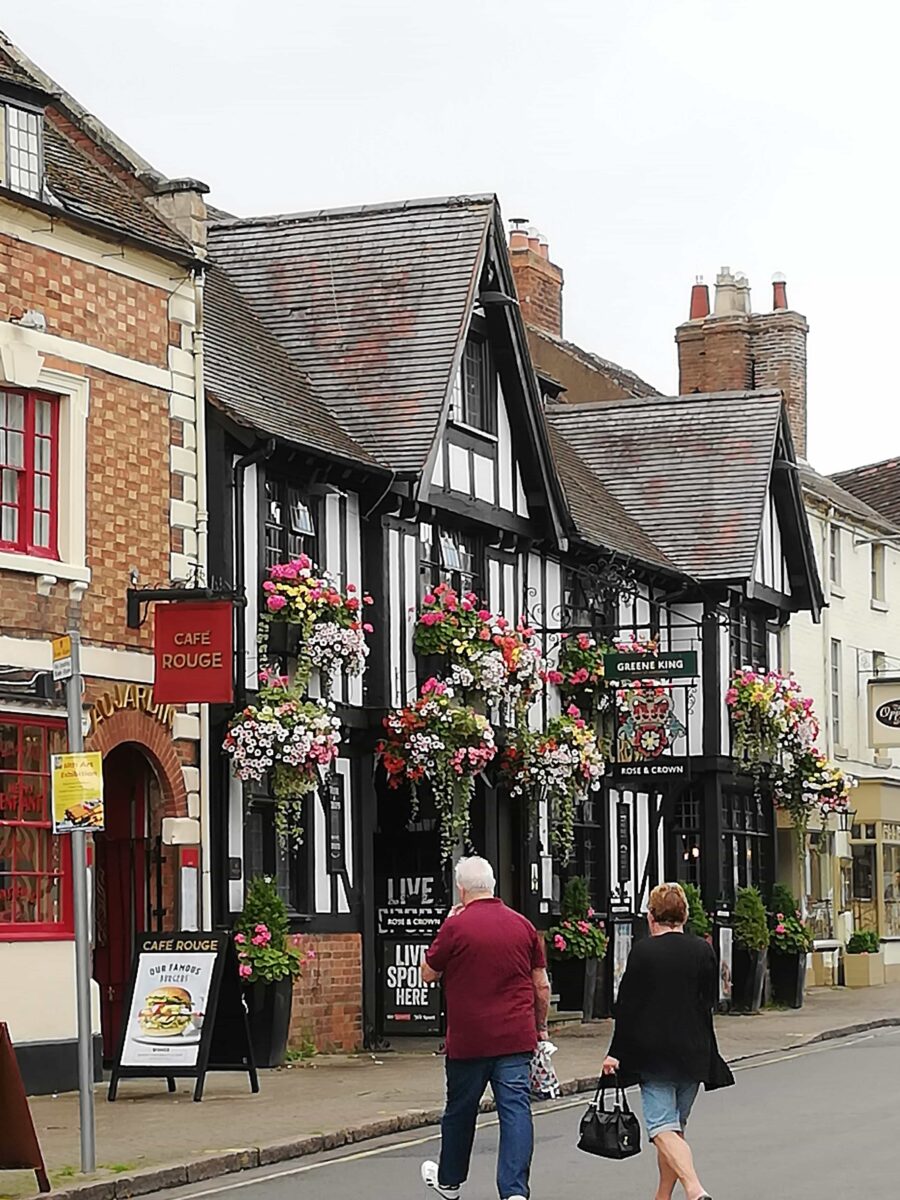 The Stratford upon Avon train station has direct links to trains from London including Marylebone and Birmingham New Street.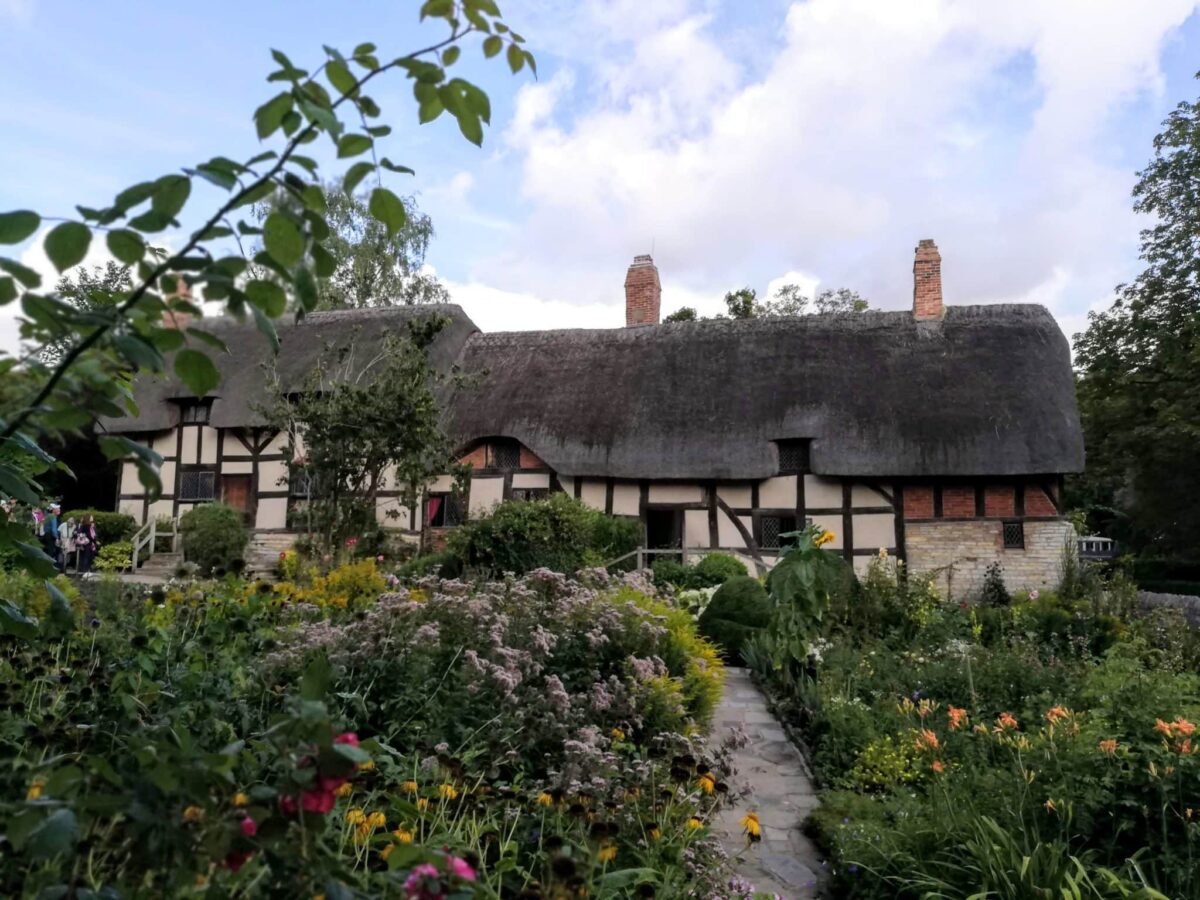 There are so many things to do in Stratford-upon-Avon you will want to come here over and over again. You have all the Shakespearean sites including the house where he was born, Anne Hathaway's Cottage, and more. You can take a boat down the Avon River, attend a play at the Royal Shakespeare Company and even get some fish and chips at Gordon Ramsay's old place of employment Barnaby's.
Exploring the Chiltern Hills
The Chiltern Hills are a range of chalk hills northwest of London, they cover over 660 square miles across Bedfordshire, Hertfordshire, Oxfordshire and Buckinghamshire – that's a lot of shires. Stretching from the Thames River where you can visit Ascot or Henley-on-Thames to Woburn Abbey and Hatfield House the Chilterns encompass some of the most beautiful landscapes in England.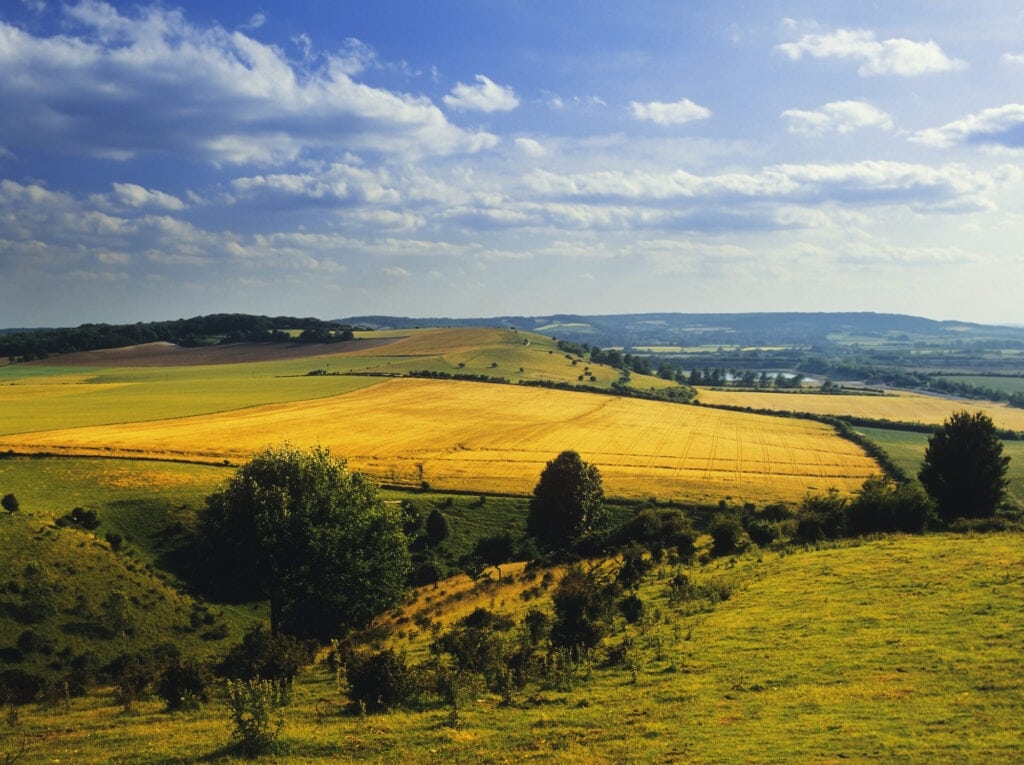 Avebury stone circle
Most North Americans have heard of Stonehenge the towering stone circle megalith in the South of England but few have heard of the Avebury stone circle, which is a much more accessible place as well as being a UNESCO World Heritage site.
Avebury Henge is located in Marlborough, Wiltshire, and truth be told it will be easier to rent a car and drive to the Henge from London which is around a 3-hour journey. There are buses and trains but the travel time is around 4 hours.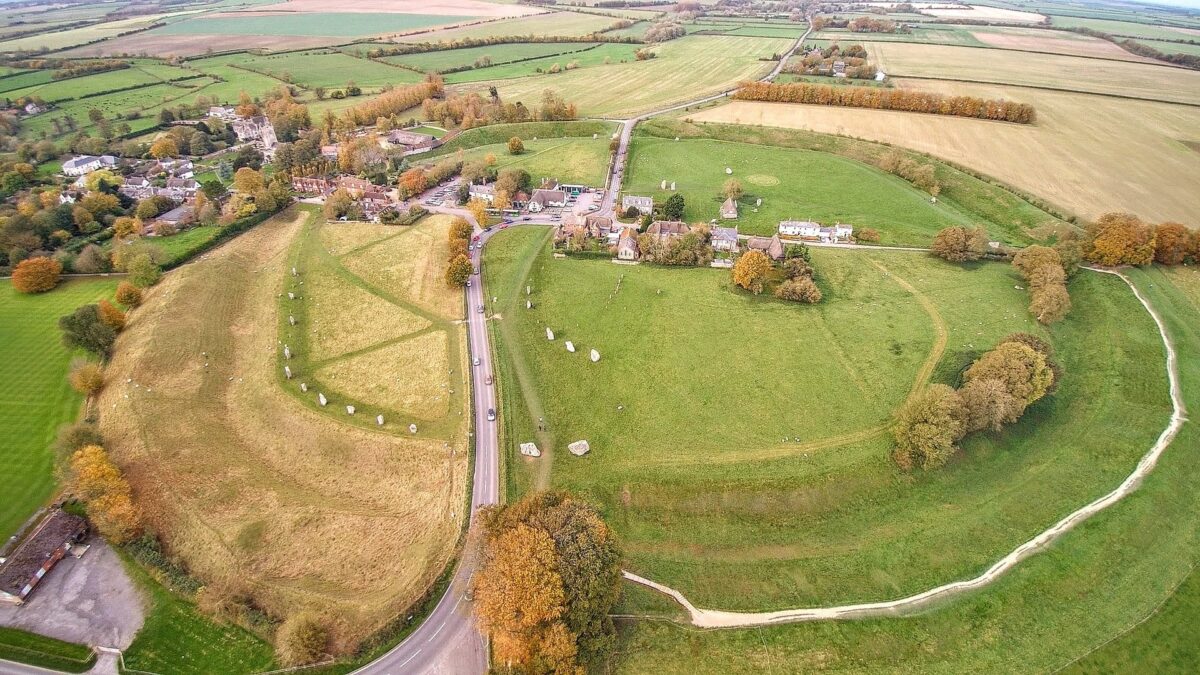 Avebury is a Neolithic henge that contains three stone circles, around the village of Avebury in Wiltshire, in southwest England. Avebury is approximately 2 hours from London give or take the driving conditions.
Stonehenge
Stonehenge and Avebury, in Wiltshire, are among the most famous groups of stone circles in the world. The two areas consist of circles of menhirs (stones) arranged in a pattern whose astronomical significance is still being explored. According to UNESCO "these holy places and the nearby Neolithic sites are an incomparable testimony to prehistoric times".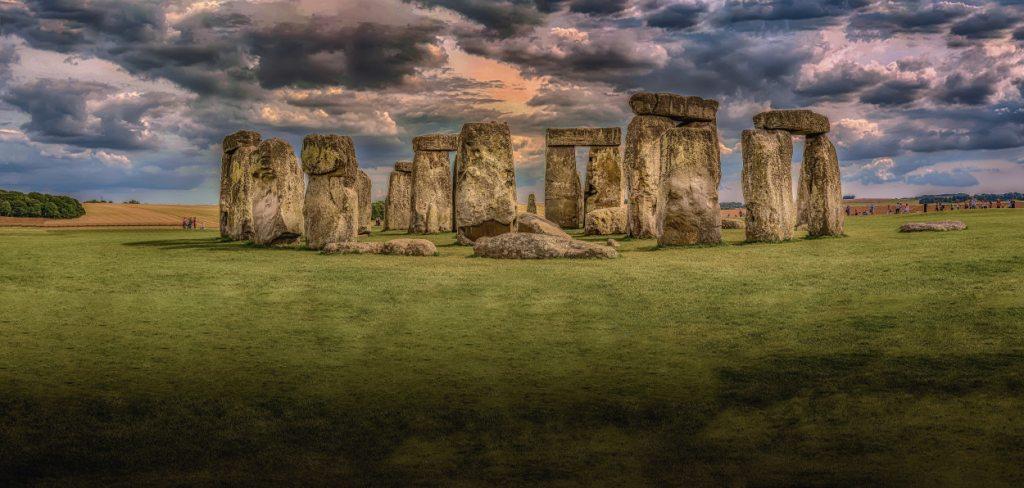 From London, you take the train from London's Waterloo Station to Salisbury, nine miles from Stonehenge. From there you need to take the Stonehenge tour bus which takes you directly from Salisbury to Stonehenge Visitor Centre. There are no public buses to Stonehenge itself.
Castles to visit from London
The best weekend getaways from London for me usually involve a castle or historic site so here are a few of my favourites.
Blenheim Palace
Blenheim Palace is a UNESCO World Heritage of outstanding universal value. Blenheim Palace is the only building in England that is considered a Palace even though there is no Queen (or King) in residence. For some strange reason, they often call this the "real Downton Abbey". I'm guessing they call it that because it has inspired much of Julian Fellowes's documentaries and work. There is a lot to see at Blenheim Palace and your visit will easily take a couple of hours.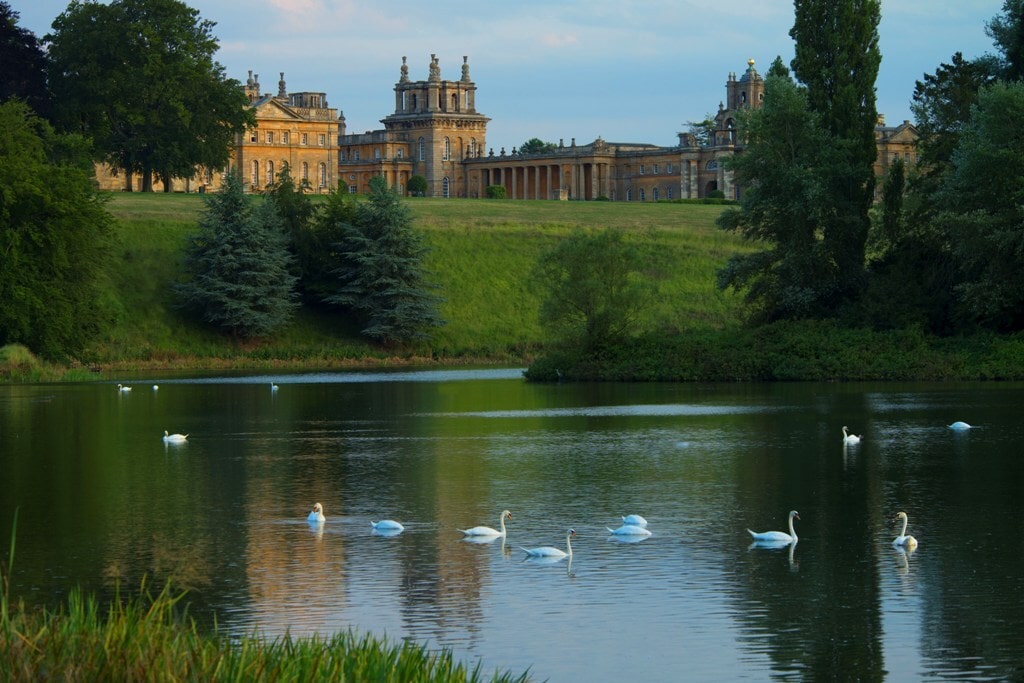 How to get to Blenheim Palace from London. Blenheim is located in the village of Woodstock, 8 miles north of Oxford, and approximately 60 miles northwest of London. On an easy day trip from London, you will find lots of tours and guided trips to Blenheim from most areas of the City.
Blenheim Palace is also closely associated with William Churchill of WWII fame who was born in the Palace. The Palace is privately owned but is open to the public because the cost of running such a massive estate by the Duke of Marlborough would be impossible.
Highclere Castle – Downton Abbey
Highclere Castle is more of a "country house" than a castle and is built in Jacobethan style of Bath stone combined with several towers built in an Italianate style, it was completed in 1842, with a stunning park designed by Capability Brown. Highclere Castle is just one of the filming locations used for the fabulous Downton Abbey Series and films visiting Downton Abbey is easy and makes for a wonderful day trip from London.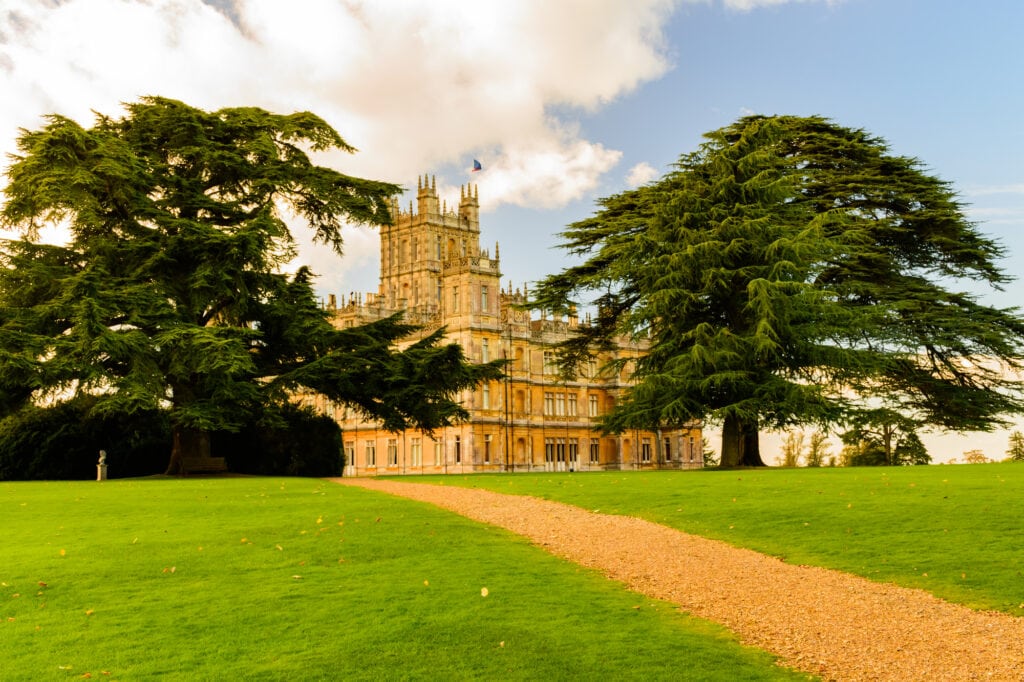 Highclere Castle is situated about 45 miles (72km) west of central London. The nearest large town of any consequence is called Newbury which is connected to London by train.
Kenilworth Castle and village
Located in Warwickshire Kenilworth village is around 6 miles from Coventry and 5 miles from Warwick this is a very easy area to get to from London. Kenilworth is one of those chocolate box towns located near the Avon River in Shakespeare Country. Famous of course for Stratford on Avon and the birth of one of England's finest playwrights William Shakespeare.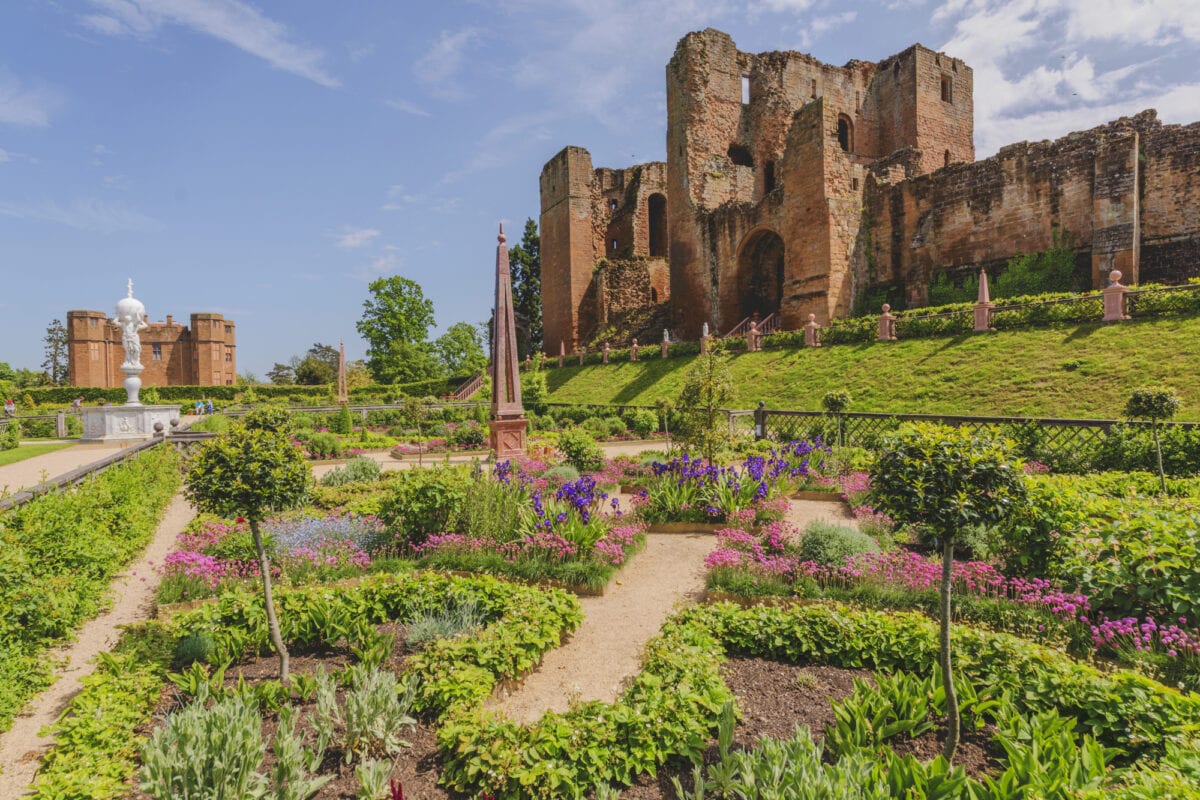 Kenilworth Castle played an important historical role: it was the subject of the six-month-long siege of Kenilworth in 1266, thought to be the longest siege in Medieval English history, and formed a base for Lancastrian operations in the Wars of the Roses. Kenilworth was the scene of the removal of Edward II from the English throne, the perceived French insult to Henry V in 1414 of a gift of tennis balls (said by John Strecche to have prompted the campaign that led to the Battle of Agincourt).
The castle's eventual ruination came after it was taken by the Parliamentarian army during the Civil War in 1642. It was partly destroyed in a deliberate act of sabotage by Oliver Cromwell's troops.
Warwick Castle
These days Warwick Castle's owners, are the Merlin Entertainments Group, who own Madame Tussaud's. They have spent over $20 million dollars in restoration work. It is very much an amusement park type of castle these days and expensive to visit but given that there are over 1000 years worth of history it may be worth it to you and the kids will love it.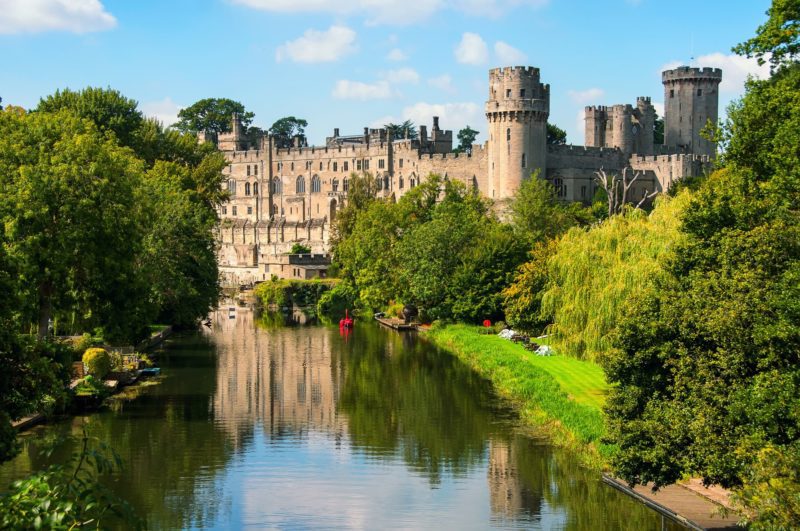 Train to Warwick Castle: Warwick Railway Station is approximately one mile from the Castle. A direct service into London Marylebone (1 hour 45 minutes) or Birmingham Snow Hill is available.
Windsor Castle and Windsor
Home to royalty and 1,000 years of royal history. Windsor Castle in Berkshire is the oldest and largest occupied castle in the world. It is open to visitors throughout the year. Founded by William the Conqueror in the 11th century, it has since been the home of 39 monarchs. This was Her Majesty Queen Elizabeth's favourite place to spend time and if she wasn't in Buckingham Palace or Scotland she was here.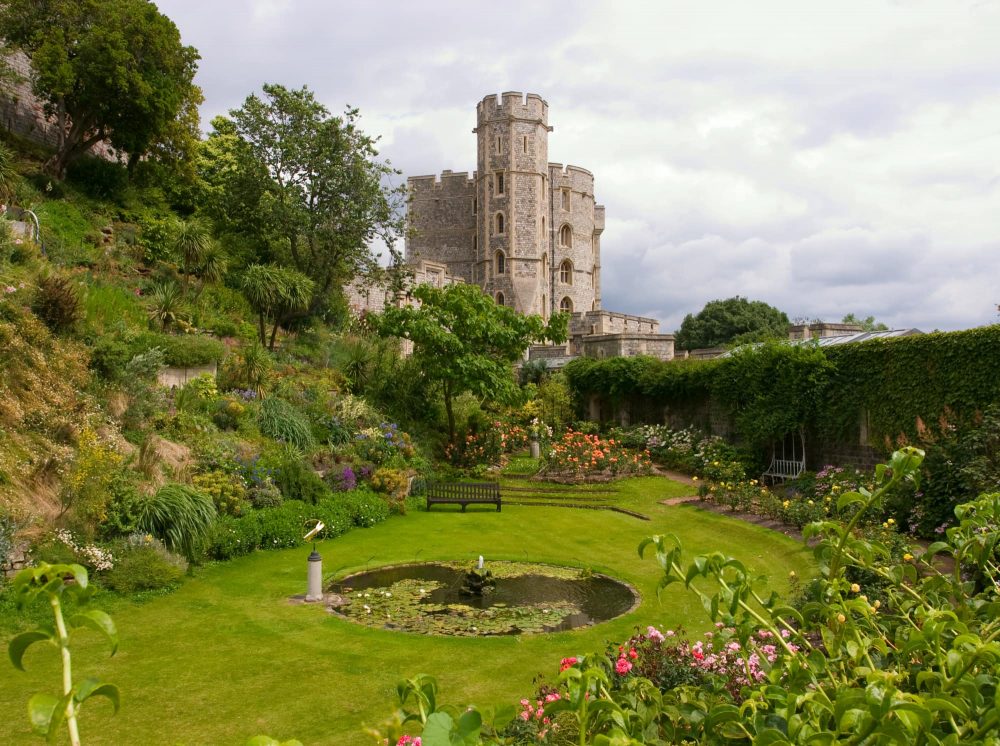 Getting to Windsor by train is easy, trains to Windsor and Eton Riverside run regularly from London Paddington and Waterloo to Windsor and Eton Central train station, which is just a 10-minute walk from Windsor Castle. Journeys take less than an hour from the capital.
Although the centrepiece of Windsor is the great Windsor Castle there is actually a lot more to see and things to do in Windsor than you realize and it's a charming small town nestled beside the Thames River in Berkshire.
Escape London with a weekend trip
there are numerous getaways from London that offer relaxation, adventure and a break from the hustle and bustle of city life. Whether you're looking to explore picturesque countryside villages or immerse yourself in historical landmarks, there's something for everyone. From the stunning coastlines of Brighton to the quaint towns of Bath and beyond, you'll never run out of options for a memorable getaway. So why not take a breather from your busy routine and plan an escape? You'll return home feeling refreshed and rejuvenated with memories that will last a lifetime.
You might also like
Things to do in Lincoln, England
Witch Trials in England: 33 Witch Sites to Visit
Visiting Downton Abbey – Highclere Castle
16 Evocative Ruined Abbeys in Yorkshire
Helmsley Castle an atmospheric ruin in North Yorkshire
14 Things to do in Whitby England

Latest posts by Faith Coates
(see all)