The ultimate 2 days in London guide
Are you going to spend 2 days in London and are looking for the best way to spend that 48 hours in London? I adore London and have spent many happy days exploring the City. Once upon a time, I lived on the outskirts of London for 10 years but I never became jaded about this amazing City. But my best experiences were always those of spending a weekend in London.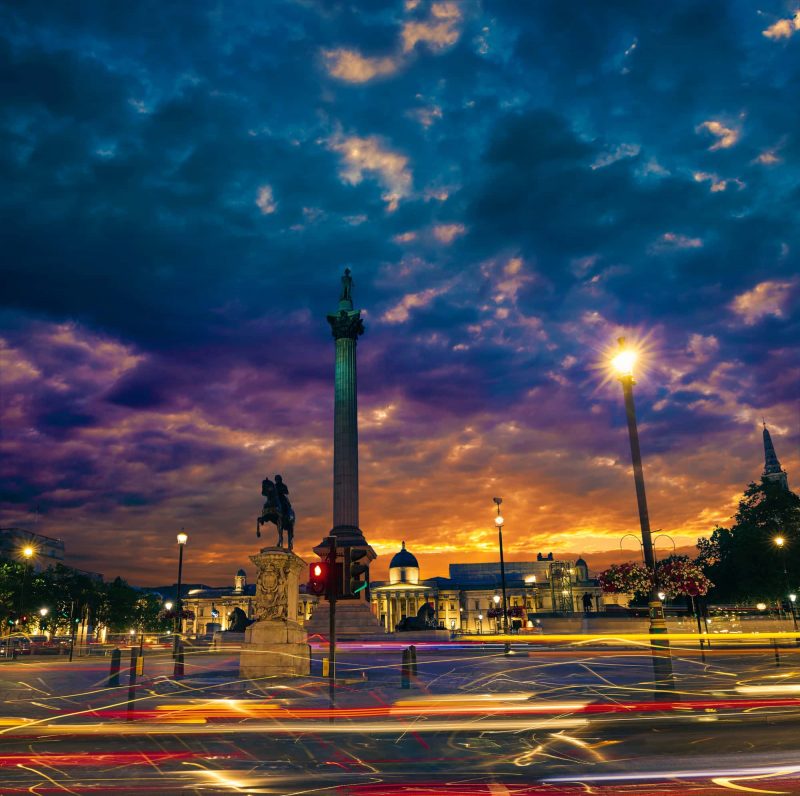 How to see London in 2 days
Because I'm a housesitter and have spent many weeks in London I get a lot of questions from people that want to spend a weekend in London, so this London in 2 days itinerary focuses on all the best things you can do in London in 48 hours.
Is 2 days enough in London? probably not but it will give you a taste of the city and you can always (and should) come back. When planning your London sightseeing itinerary I always recommend a hop-on hop-off bus if you have never been to a city before. These HOHO buses will give you a good idea of the layout of a city and places you will want to come back and spend more time at.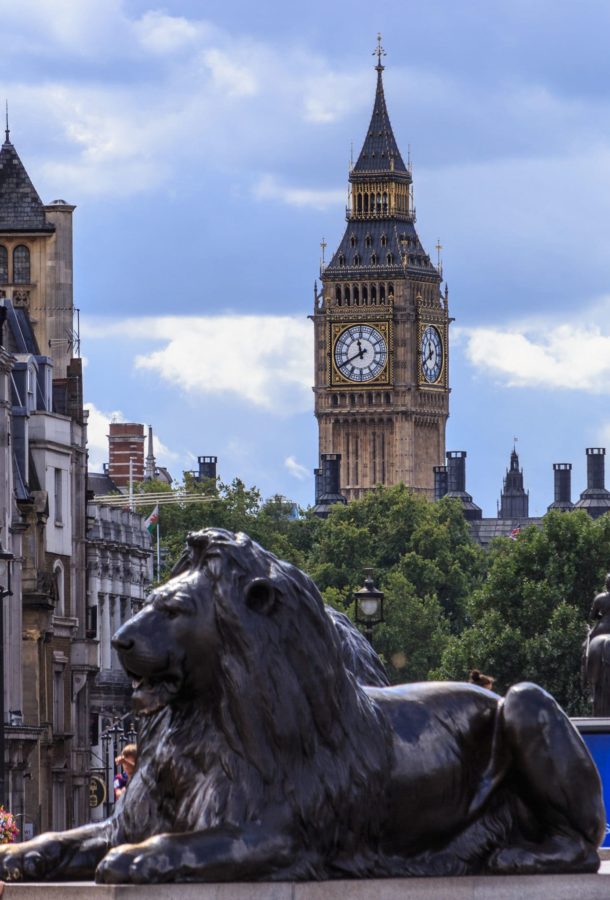 There is lots of walking but for anyone wishing to get the most out of their things to see in London in 2 days, this guide has all the information you need to make sure you see the best of the city during your stay in London for the weekend.
How to travel in London
Now a 2-day itinerary in London may not seem like a lot of time to explore but here are 21 of the top sites to visit in London. I know the London transit system seems complex and overwhelming but here's everything you need to know about using the Tube system. It's one of the best ways to travel in London for 2 days it can seem daunting but it's really easy to use. Get yourself an Oyster travel card or you can use your debit card on buses and tubes if you don't have the Oyster.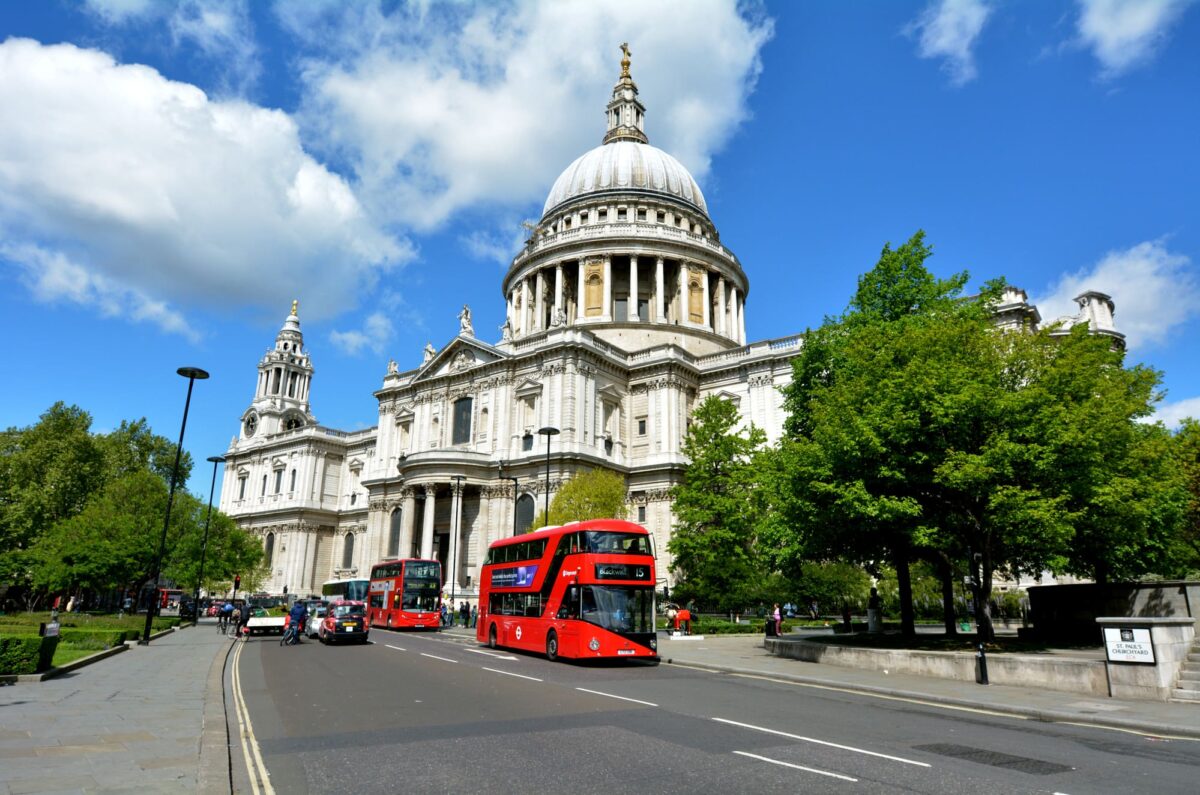 Accommodation in London
Deciding on where to stay in London can be a difficult decision London has accommodation in a huge range of styles and prices you should do your homework and decide upon the area you want to stay in and depending on the season you are truly best to book ahead and plan where you want to be based in London.
.
As an admitted Beatles fan I had to visit that famous crosswalk at Abbey Road
Xyuandbeyond is reader-supported. When you buy through links on our site, we may earn an affiliate commission. You can read my privacy policy here.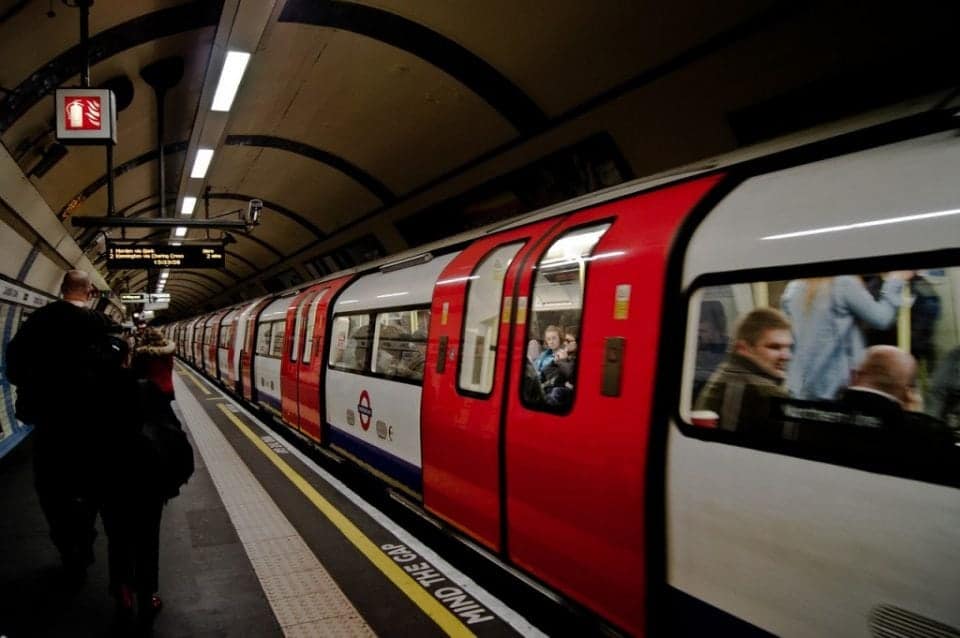 Getting to London
Getting to London has never been easier or more convenient. You can fly into many different airports and take a vast array of tours and sites to see. However, if you are just dropping in for two days in London say as a layover this itinerary may be for you. But take from it what you will, these are just some of the incredible sites that London has to offer and hopefully you can pick and choose your favourites for your 2 days in London.
London is also a foodie's paradise and has some of the best and most unique restaurants in the world. On top of that (literally) you will find some of the most awesome rooftop bars in London for fabulous views with your cocktails.
If you are planning on doing London on a budget there is a vast range of places to stay some of the best hostels are seriously budget-friendly and they give you a chance to meet up with other travellers.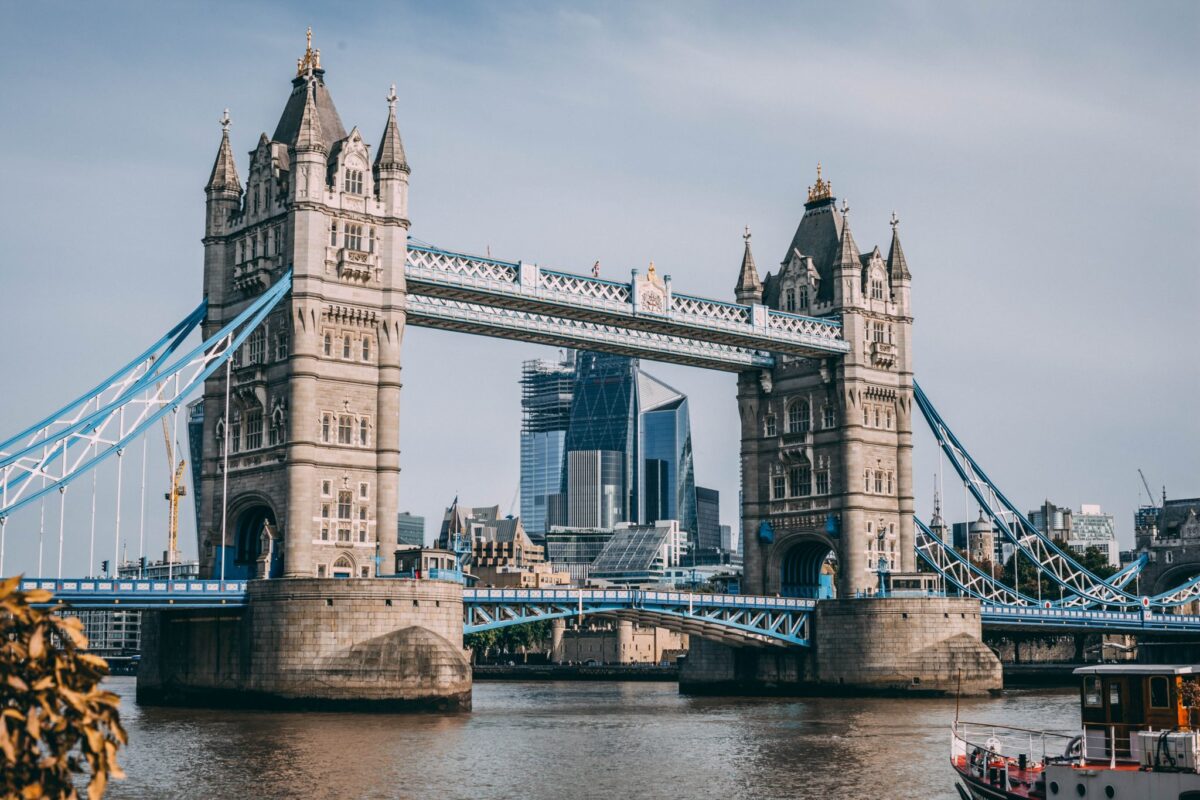 I would highly recommend that you purchase your tickets for many of these sites online before you arrive in London. That way you won't waste your 2 days in London in queues for tickets for the various sites you may want to see.
Can I just mention that if you are lucky enough to get to spend Christmas in London then you will want to check out the glorious Christmas Markets that are held all over the City. There are lots of things to spend your money on that you won't find anywhere else and there are drinks, rides and lots of food.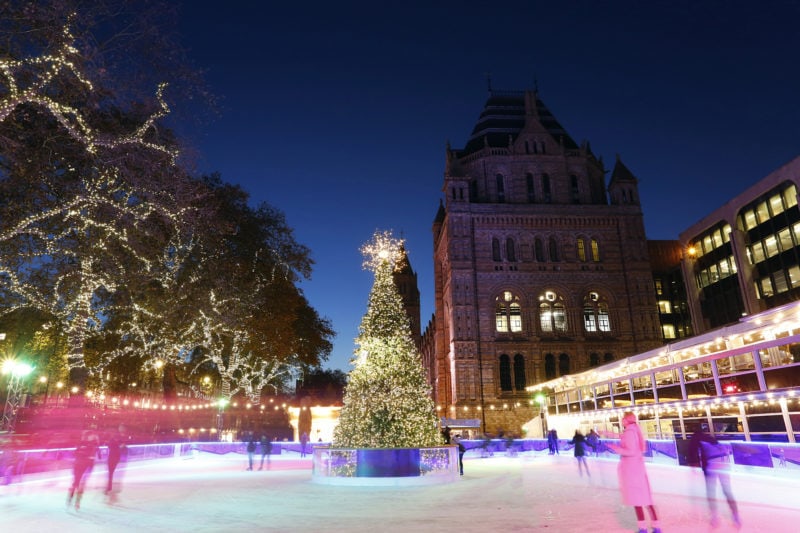 London is a shopping mecca and if you have enough time you must explore the super cheap London shopping spots. These can range from the fabulous markets of London to shops like Primark on Oxford Street. You may need another suitcase to bring home all your amazing buys.
How to spend 2 days in London
Here is my list of the top things to do in London in 2 days. I know it seems like a lot but as an example, if you visit Piccadilly Circus you are only a short walk from Trafalgar Square and Oxford Street.
Since London is such an expensive city one way to see all the sites is to take a Thames River Cruise. This way you can enjoy views from a different angle and get some fantastic photos.
Piccadilly Circus & Leicester Square
This is where I would begin my London stay – Trafalgar Square and Picadilly Circus are two main items that everyone wants to see when they get to London. The name 'Piccadilly' was originally a 17th-century collar that was frilled and known as a piccadil. The tailor who became famous for his piccadils lived in the area and so gave it the name. The circus comes from the Latin for circle and in the 19th century, Piccadilly Circus was created to connect Regent Street with Piccadilly.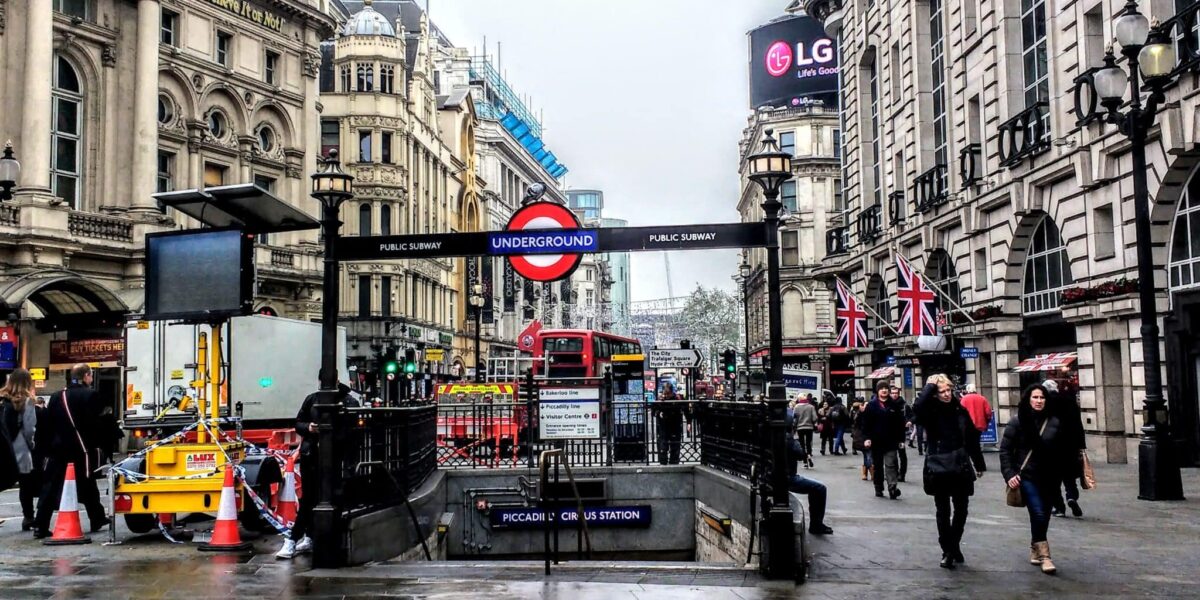 Admire the Piccadilly statue of Eros, a beautiful winged archer poised with his bow, located in Piccadilly Circus. Erected at the end of the 19th century to commemorate Lord Shaftesbury's philanthropic work, the original name of the monument was Shaftesbury Memorial Fountain.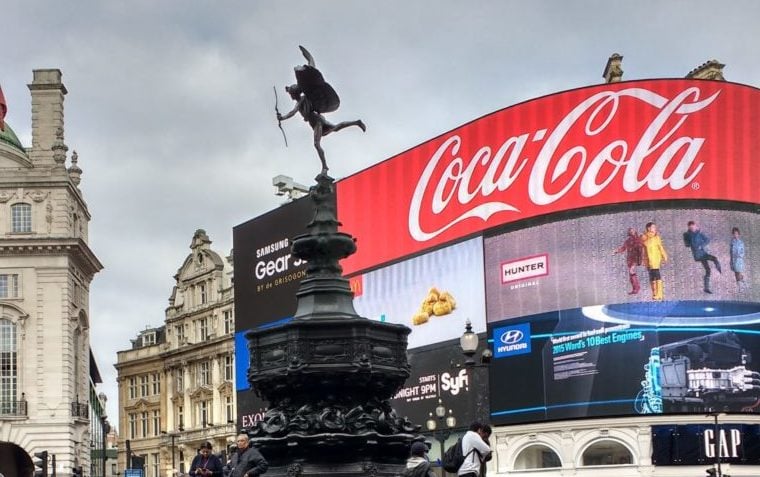 An 8-minute walk from Picadilly Circus is the famous Leicester Square. Throughout the 20th century, the area became known for its opulent hotels, audacious casinos, grand theatres and music entertainment venues. The 1960s saw the likes of Rolling Stones, Sex Pistols, The Who and The Clash play early gigs at the legendary Cavern in the Town – now Leicester Square Theatre. Chinatown is only a 4-minute walk from Leicester Square so if you have time head that way for some amazing restaurants and cafes and to absorb Chinese culture in London.
Oxford Street
Oxford Street is an absolute mecca for the shopaholic. I strongly recommend you start out as early as the shops open it will be somewhat less busy than later in the day. Oxford street for me is hell on earth – I just don't like shopping that much but having said that if you want to admire some incredible shops like Selfridges or John Lewis go for it.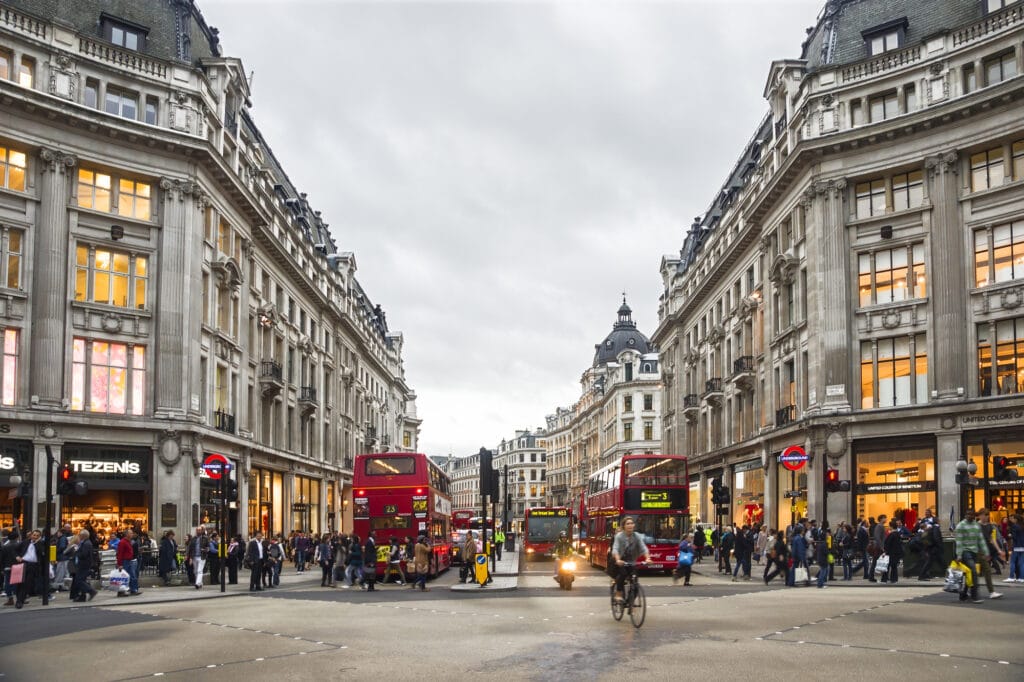 Trafalgar Square
Surrounded by museums and galleries Trafalgar Square is located in central London. It is a public square built around the area that used to be known as Charing Cross. It commemorates the Battle of Trafalgar a British Naval victory that took place during the Napoleonic Wars. Nelson's column commemorates the hero of that war Lord Nelson and it stands in the centre of the square.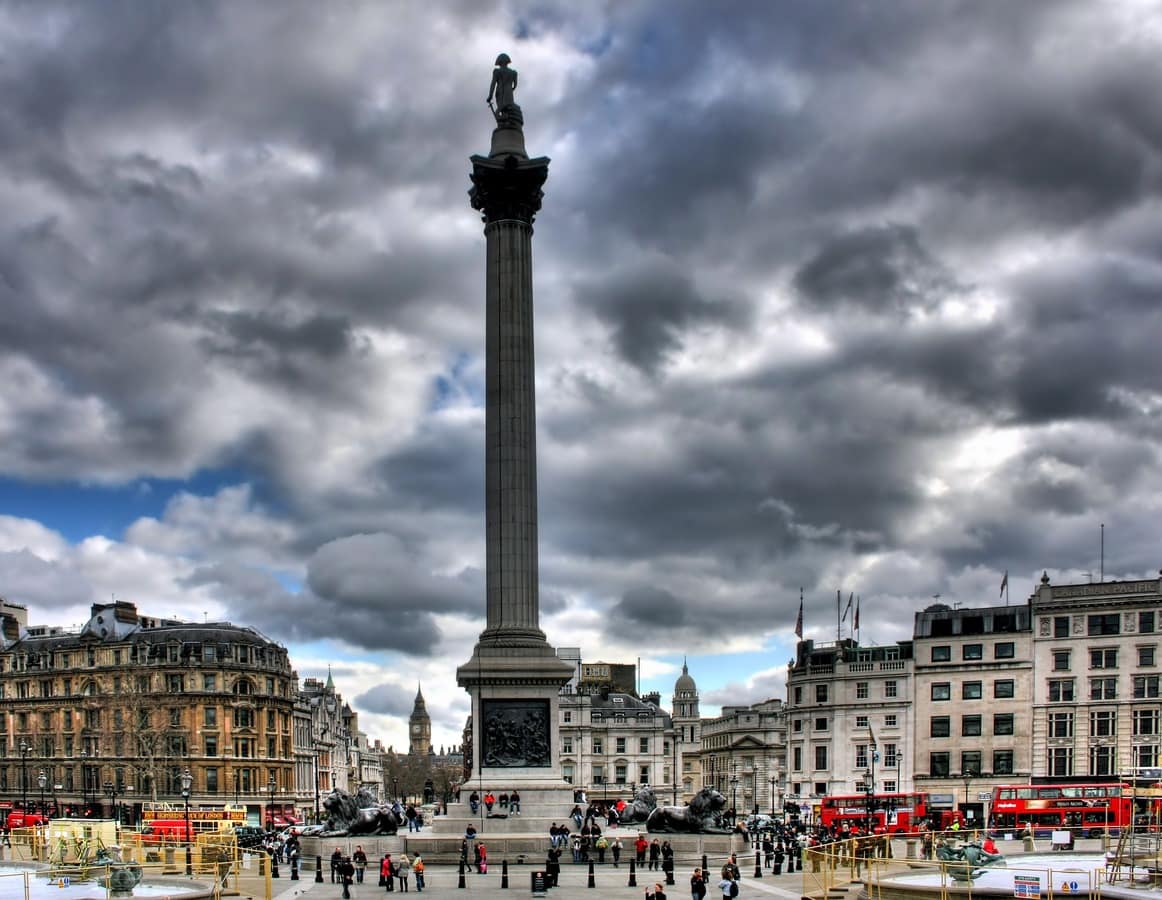 Don't miss a chance to head into the National Gallery of the Square and see some outstanding art free of charge. By the way, feeding pigeons is illegal these days and it makes for a much nicer place to people-watch.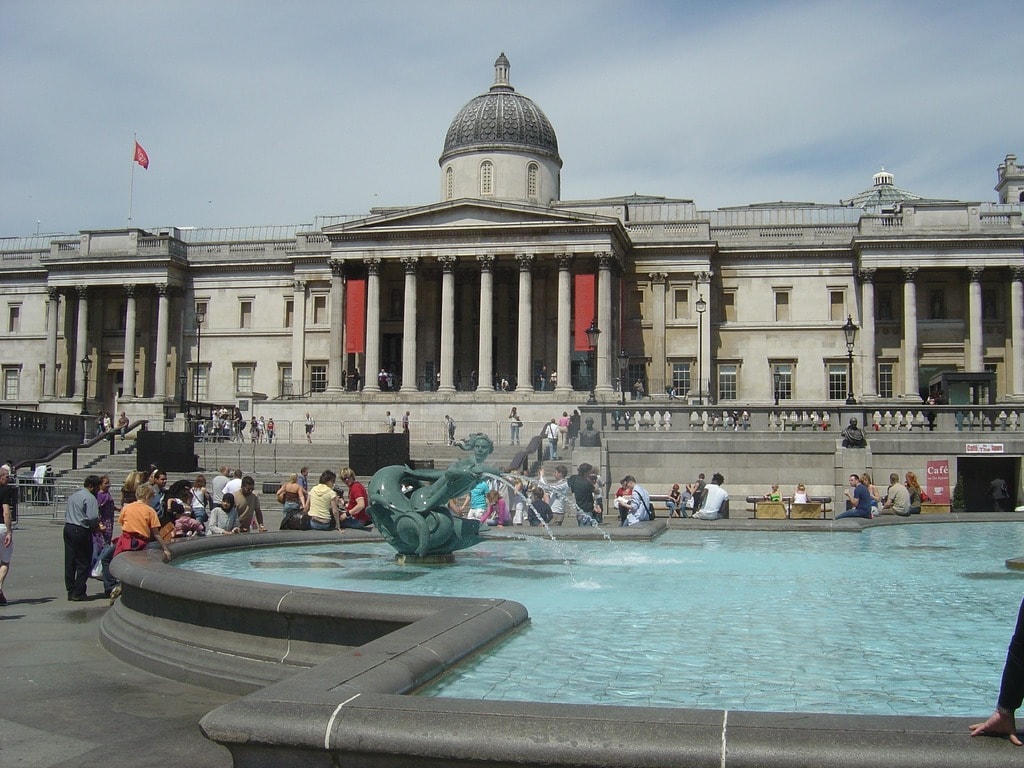 The National Gallery
A FREE gallery that has paintings from Constable to Monet and has a daily tour around 11.30 am every day which is also free.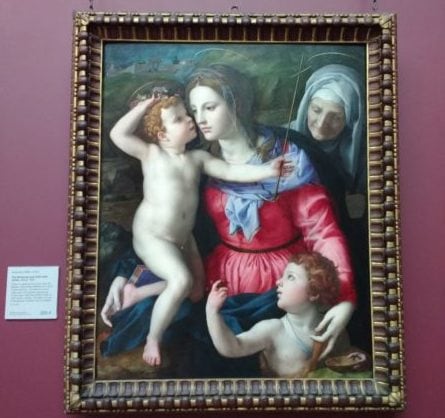 The collections are displayed in chronological order and it's pretty easy to find some jaw-dropping art from Van Gogh's Sunflowers to Titian's and Rembrandts.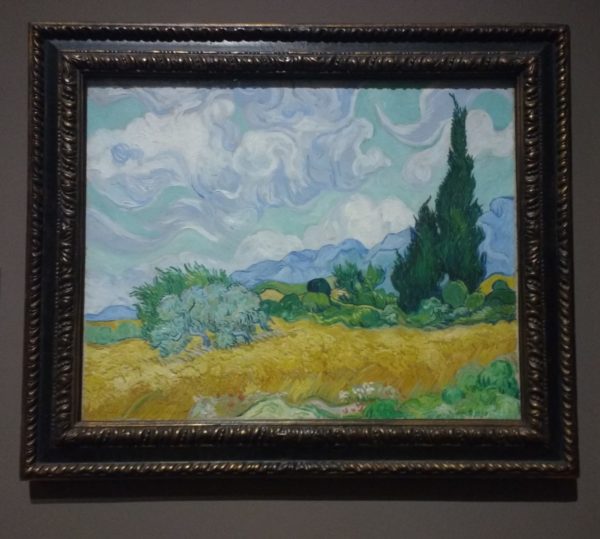 If you love a great museum as I do and you have kids with you on these 2 days in London you need to read Catherine's Best Free London Museums with kids.
My two other favourite museums in London are the Natural History Museum and of course the Victorian & Albert. Both are free unless you want to see the special exhibits and both museums you will find take up hours of your time they are just so enthralling. You may just have to return to London to see them.
Fortnum & Mason's
While Harrods may be the most famous department store in the World Fortnum and Mason's is the best store in the World. So much so that the Queen shops here and Fortnum & Mason's have a Royal Warrant. The store is known for its incredible hampers that are taken everywhere with the rich and famous. From shooting in Scotland to the Royal races at Ascot you will undoubtedly see the Fortnum and Masons logo.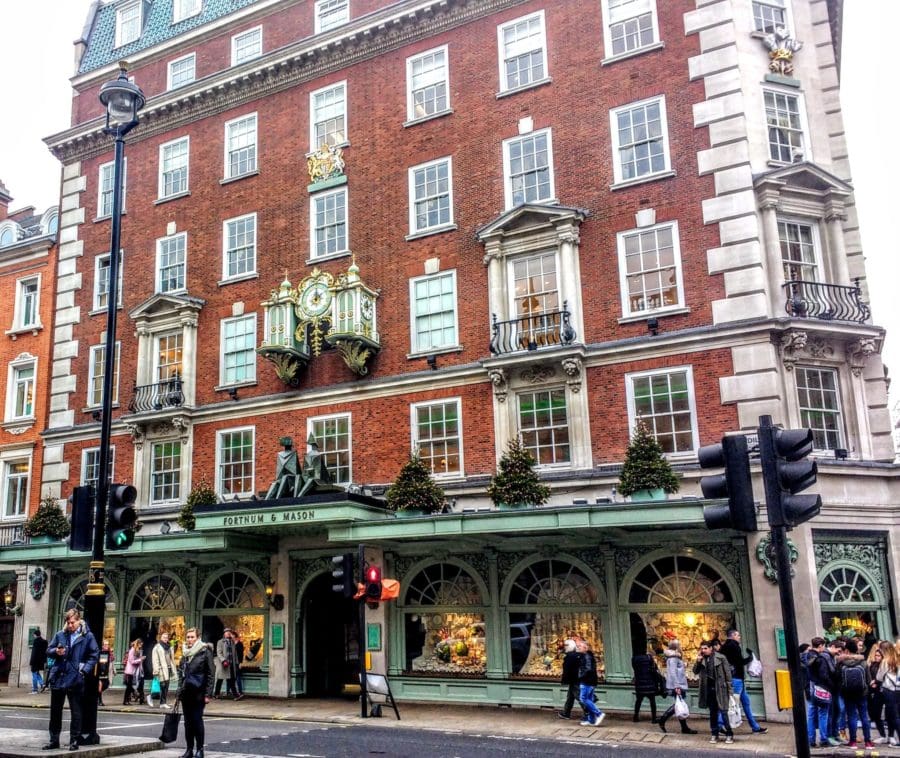 Treat yourself to some takeaway food from the gorgeous gourmet food displays you won't be disappointed and you will love watching the staff in their beautifully tailored vintage morning coats and suits.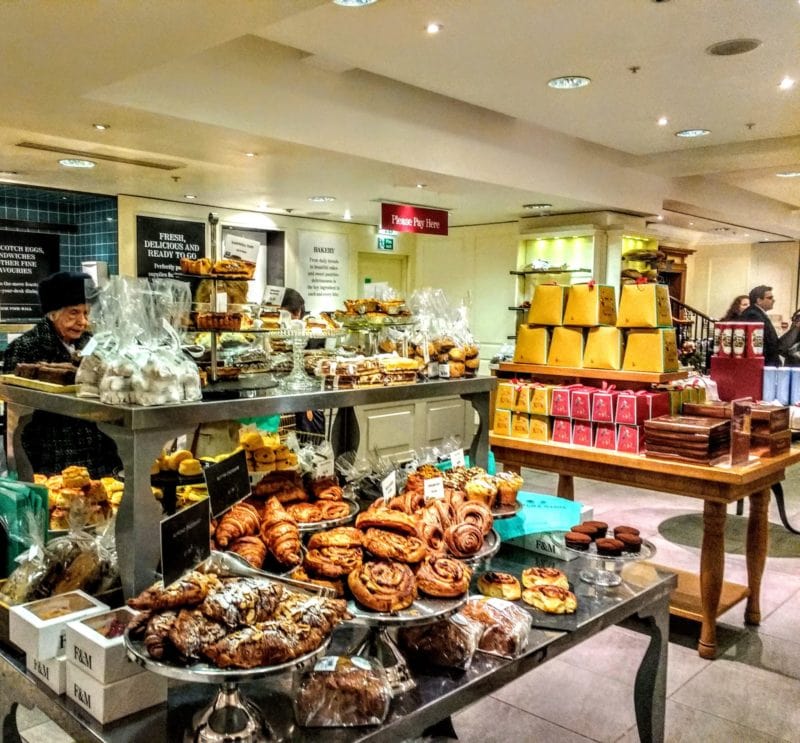 If you do get a chance during your 2 days in London go and find Harrods Food Hall you will be blown away by the art nouveau tiling and the expensive designer gear on sale there.
Drury Lane and the Westend Theatre District
The term "Drury Lane" is often used to refer to the Theatre Royal, Drury Lane, which has in different incarnations been located in Drury Lane since the 17th century. By the way, Drury Lane is a short walk from either Piccadilly Station or Trafalgar Square.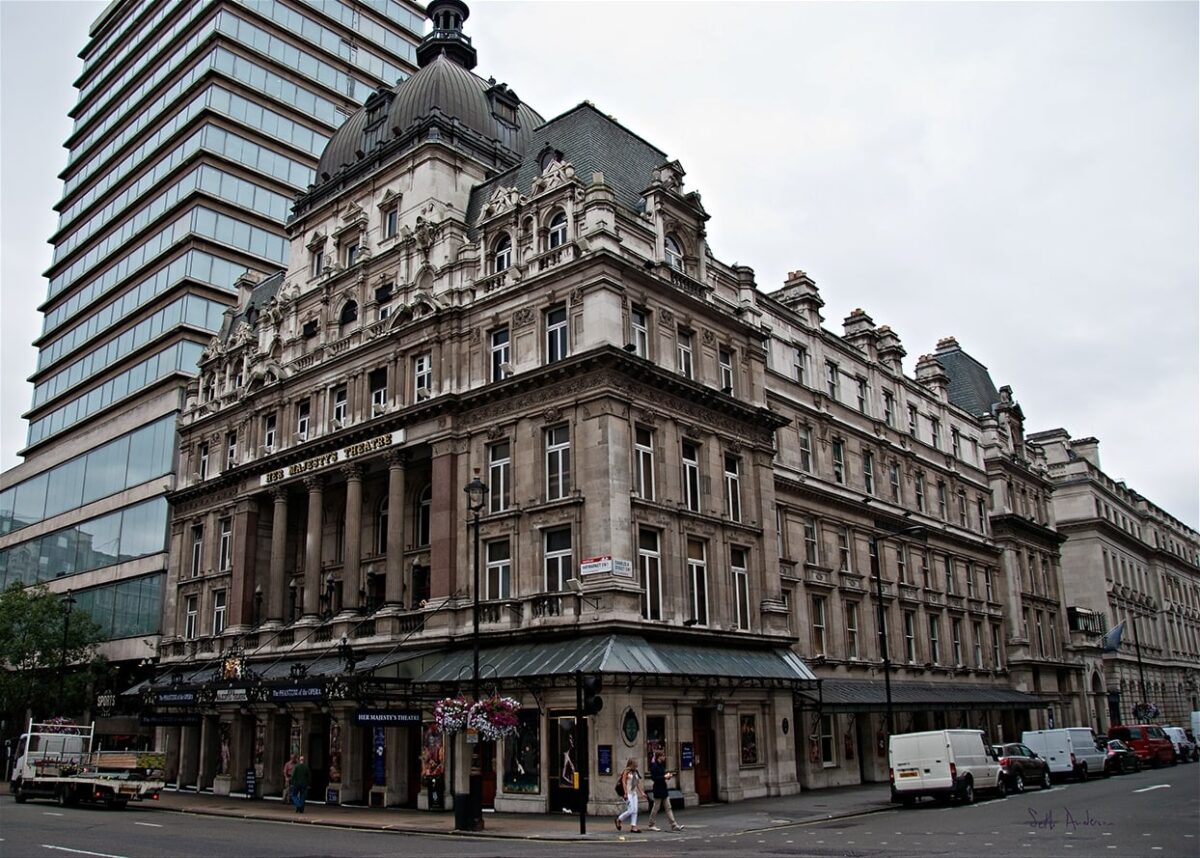 The history of the London West End has been inextricably linked to the theatre for hundreds of years. From the opening of the first West End venue in Drury Lane in 1663, locals and visitors to the capital flocked in droves to the West End to be entertained and enthralled by the various shows on offer.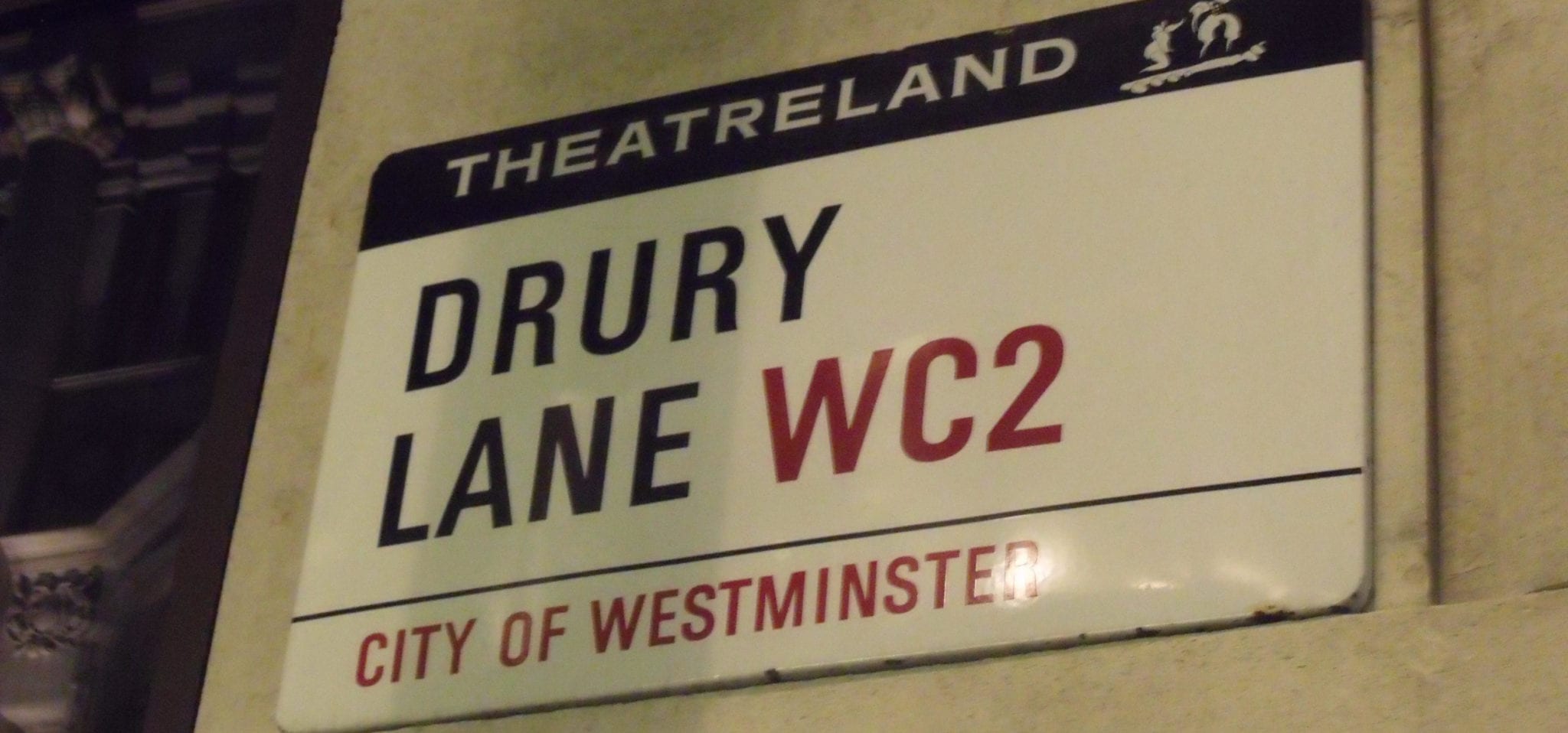 Covent Garden
You absolutely can't miss Covent Garden in the West End. Historically a fruit and veg market these days has become so much more. Grab some lunch at a fancy restaurant or a simple little local caff. You can buy some great designer fashion, listen to amazing musicians, or watch the street performers on weekends.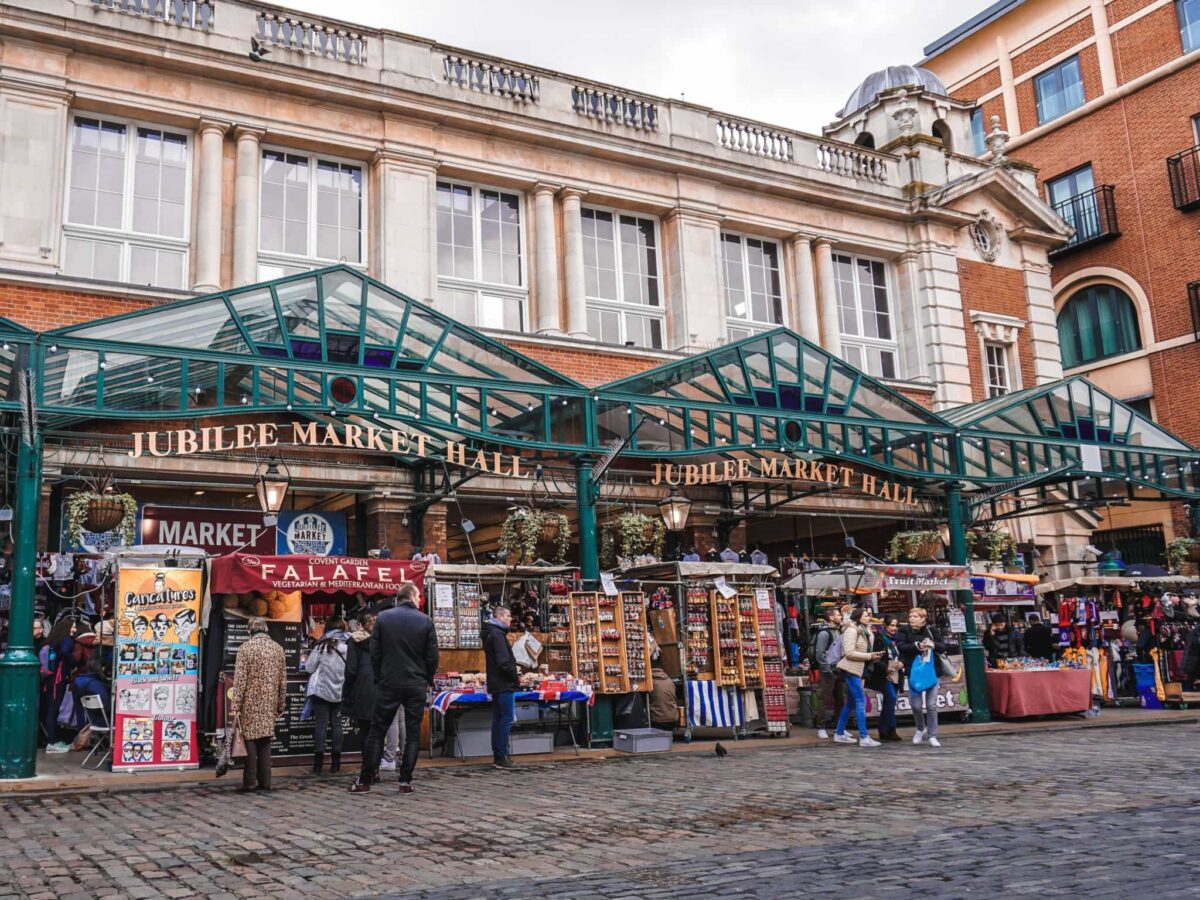 Don't miss Neal's Yard a totally instagrammable location adjacent to Covent Garden. Lots of colour, flowers and ivy abound in this iconic little yard. Originally named after a 17th-century developer, Thomas Neale. In 1976 the derelict warehouse was bought by a radical activist and entrepreneur who started the Whole Food Warehouse.
Neal's Yard Remedies shop was opened in 1981 by Romy Fraser. The shop was the first of its kind to offer dried herbs, homoeopathic products, essential oils, Bach flower remedies, and a range of toiletries based on herbs and essential oils. If you aren't careful you could spend your whole 2 days in London right here at Covent Garden market.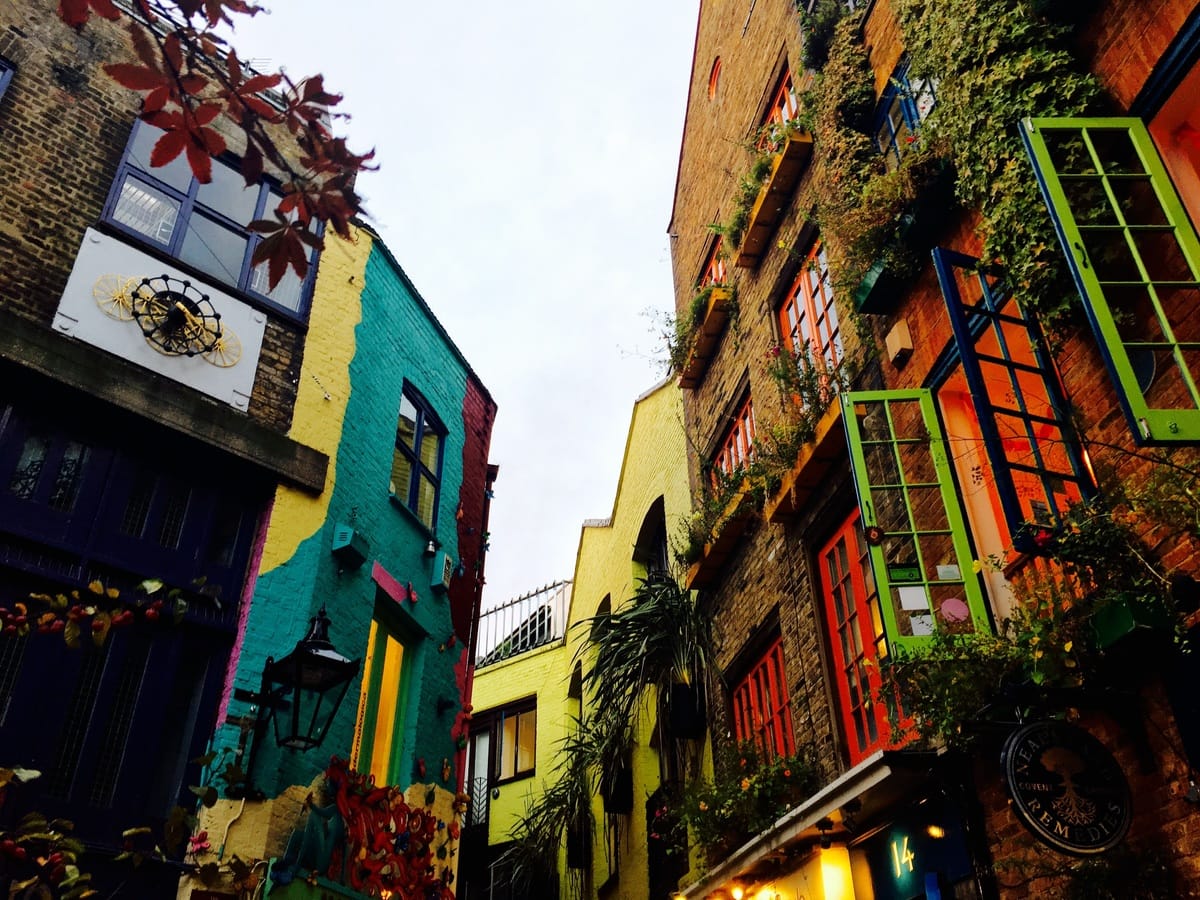 Wander around some of London's hidden secret places
The Tower Of London
It's an expensive tour that's for sure so my top tip is to use the London Pass. For the 2 days in London Pass you are looking at £99 but it includes entry to over 80 attractions and includes the Hop on Hop Off bus, The Tower which is £30 alone, the Shard's brilliant views and much more.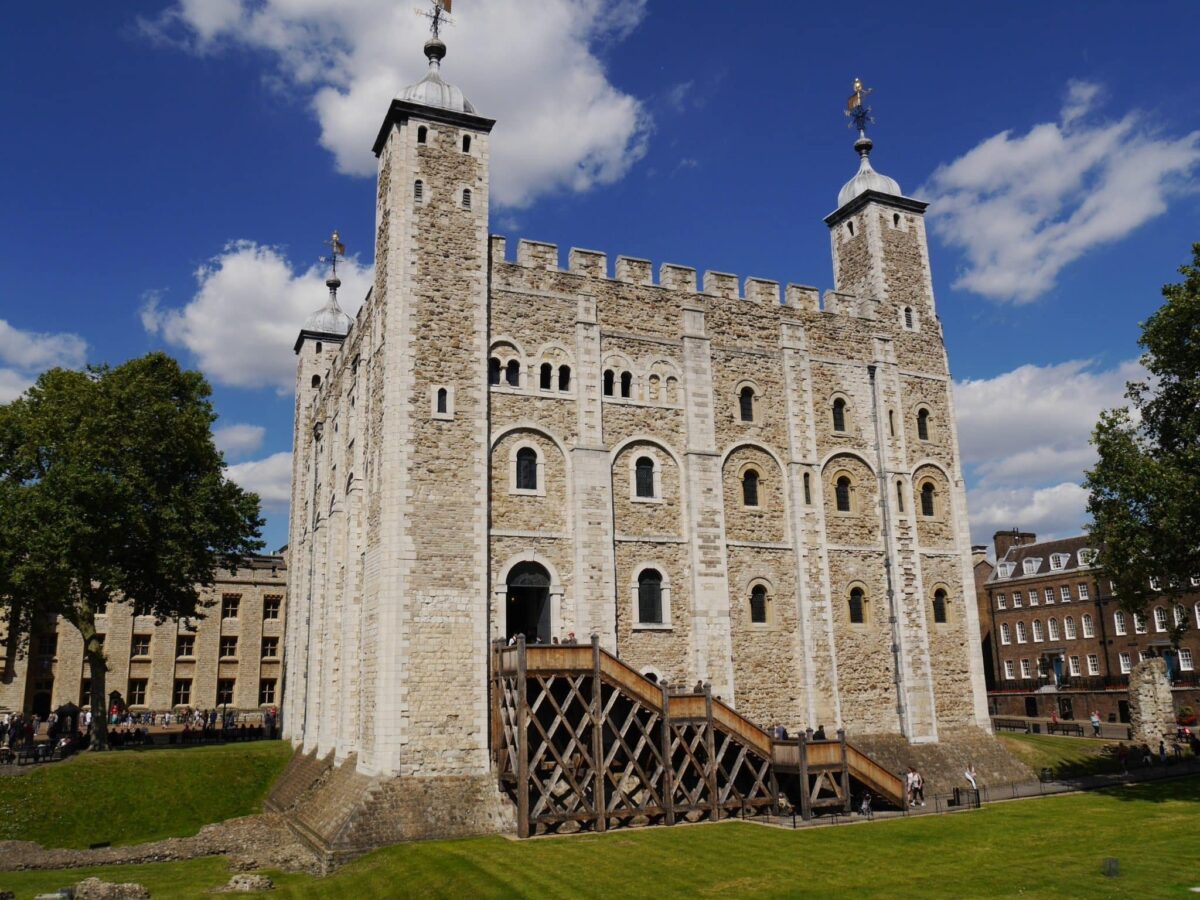 Located on the North Bank of the Thames right beside the iconic Tower Bridge the best way to see the Tower is via a guided tour.
Tickets Here: Tower of London Ticket with Crown Jewels Exhibition
Tickets Here: Tower of London Early Access with Beefeater Keys Ceremony

Tower Bridge
You can't miss Tower Bridge which can be seen from the Tower of London. You can walk the high-level West Walkway, and take in stunning panoramic views and experience the thrill of seeing London life through the Glass Floor. Discover the historical events that led to the Bridge's construction, how Tower Bridge was built, and how it lifts the road for river traffic as well as some of the key and quirky events from the Bridge's history.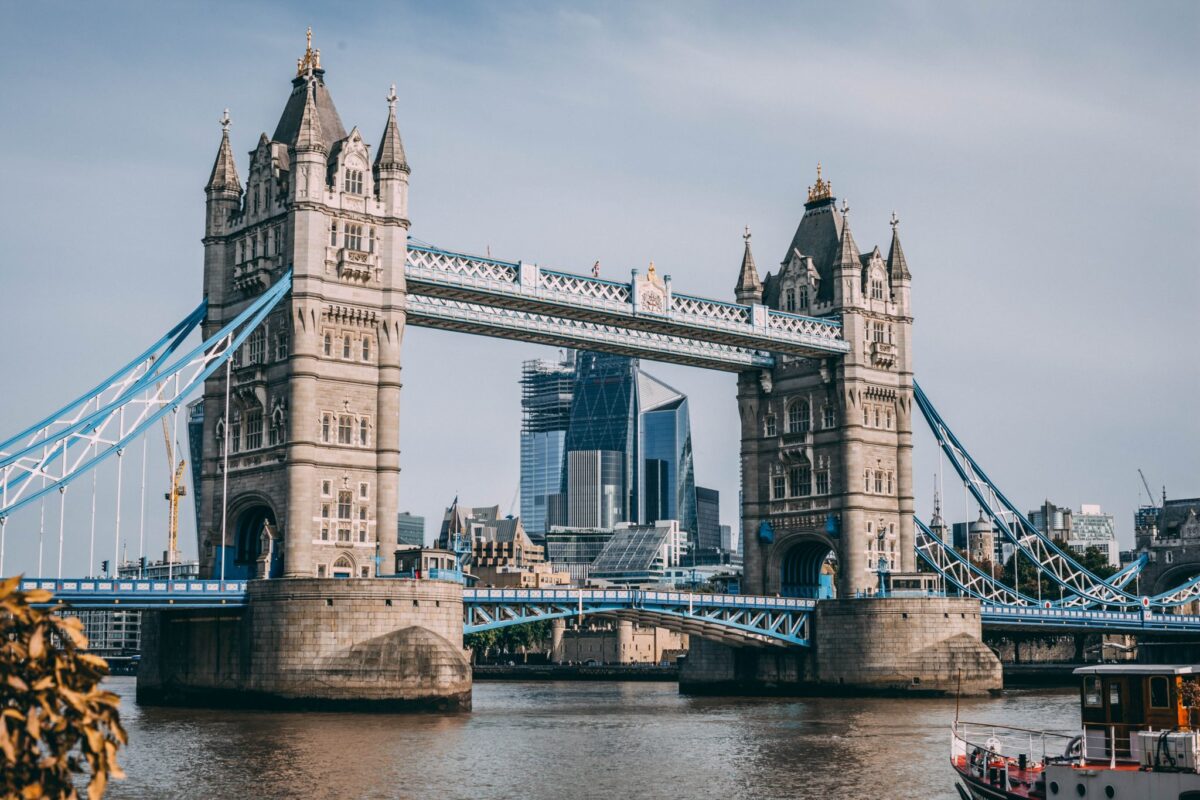 Built between 1886 and 1894, the Bridge has spent more than a century as London's defining landmark, an icon of London and the United Kingdom.
The Houses Of Parliament and Big Ben
One of the most iconic of London sites everyone has to get photos of the Houses of Parliament and Big Ben. You must take a guided tour of the Houses of Parliament which can be a little tricky if only visiting and spending 2 days in London. Security is very tight after the terrorist activities and awful deaths and of course the historic Guy Fawkes trying to blow up the building.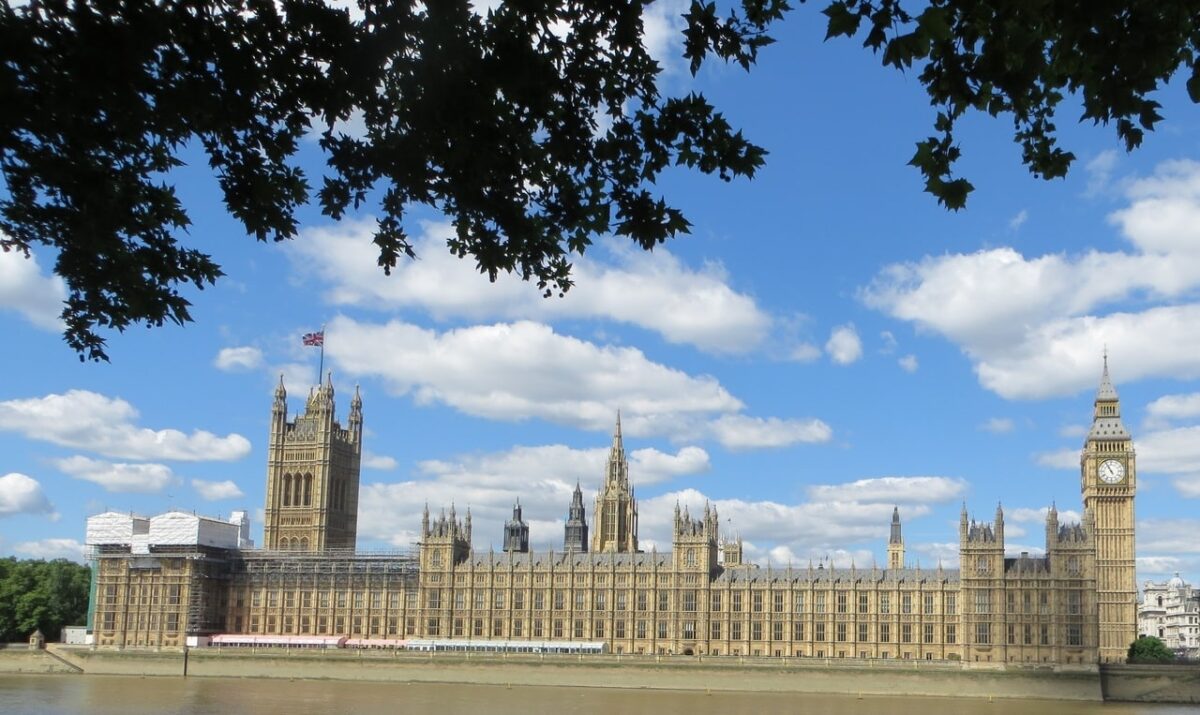 You can simply tour the area by yourself and wander the squares checking out the statues of the famous and infamous. There's also usually some kind of protest taking place which can be very interesting.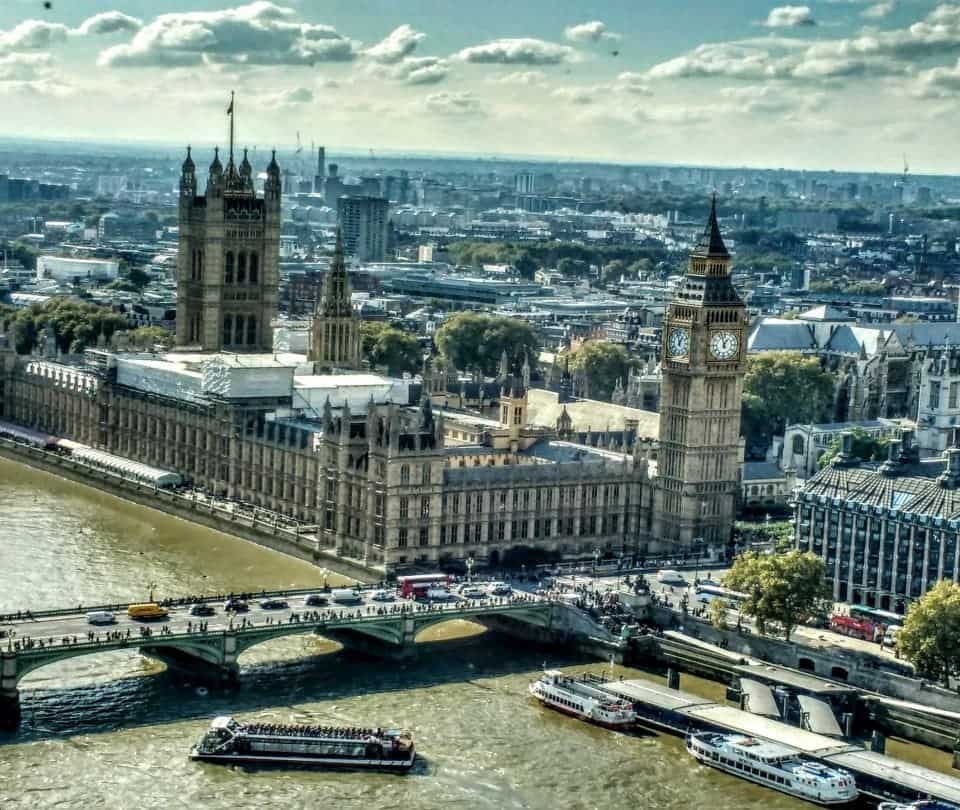 You also can get a glimpse behind the scenes at the House of Lords on an organised tour of the Houses of Parliament. The visitor route will take you through highlights such as the Robing Room, Royal Gallery, Peers' Lobby and the chamber.
The main types of tours are:
Member tours: These are free and take place on weekdays. You can book in advance by contacting a member of the Lords. Available to UK residents only.
Tours on Saturdays and during Easter, Summer and Christmas: A choice of guided or audio tours is available to visitors from the UK and overseas on Saturdays throughout the year and on most weekdays during Easter, Summer and Christmas. There is a charge for these tours.
There are tours for the visually impaired, tours celebrating Pride at Westminster, Family Tours, Victorian art and decorative arts
Big Ben
The vertical tower that houses the huge bell otherwise known as Big Ben is really named Elizabeth Tower. It chimes on the hour and has rarely ever stopped. There are Big Ben and the Elizabeth Tower tours but they are now suspended due to refurbishment and are scheduled to resume in 2021.
Visit Westminster Abbey
Westminster Abbey is a stunning historic gothic abbey church near Big Ben. Famous the world over, Westminster Abbey has seen over 16 royal weddings, including Will and Kate's, and is the burial location of 17 monarchs.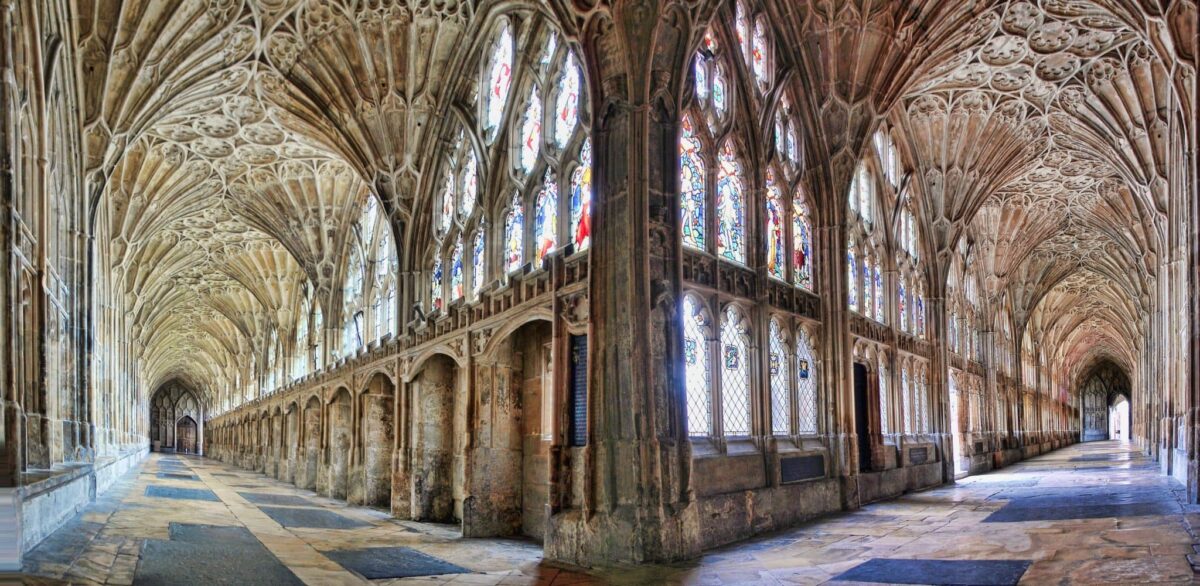 Additionally, it has held globally watched events, such as the funeral of Lady Diana Spencer, and is also home to the United Kingdom's Tomb of the Unknown Warrior.
I am an absolute fiend for wanting to visit Cathedrals and ruined abbeys the European history of these sacred buildings is riveting. England is a phenomenal place to visit if you love these kinds of sites and this article by Talek of the Great Cathedrals of England and Ireland is a fantastic read to figure out which ones you want to see.
Tickets: London Westminster Abbey Entrance Ticket & Audio Guide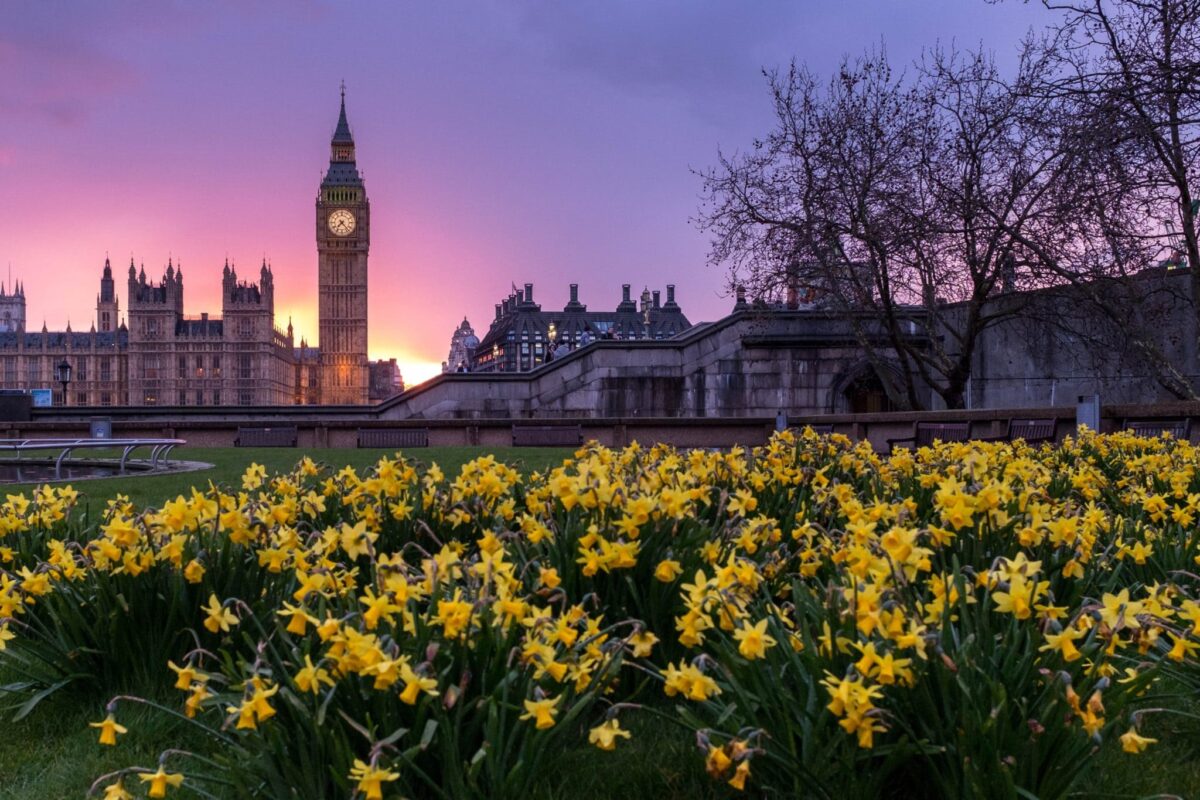 The London Eye
The London Eye officially known as the "Coca Cola London Eye" is the most amazing way to get views of London to die for. The London Eye lineups appear to be immense and you think you may be in the queue for the rest of your life or at least a good portion of the day. However, they move very quickly and within 10 minutes we had our boarding tickets and we headed to Line A. This is an absolute must-do when visiting for 2 days in London.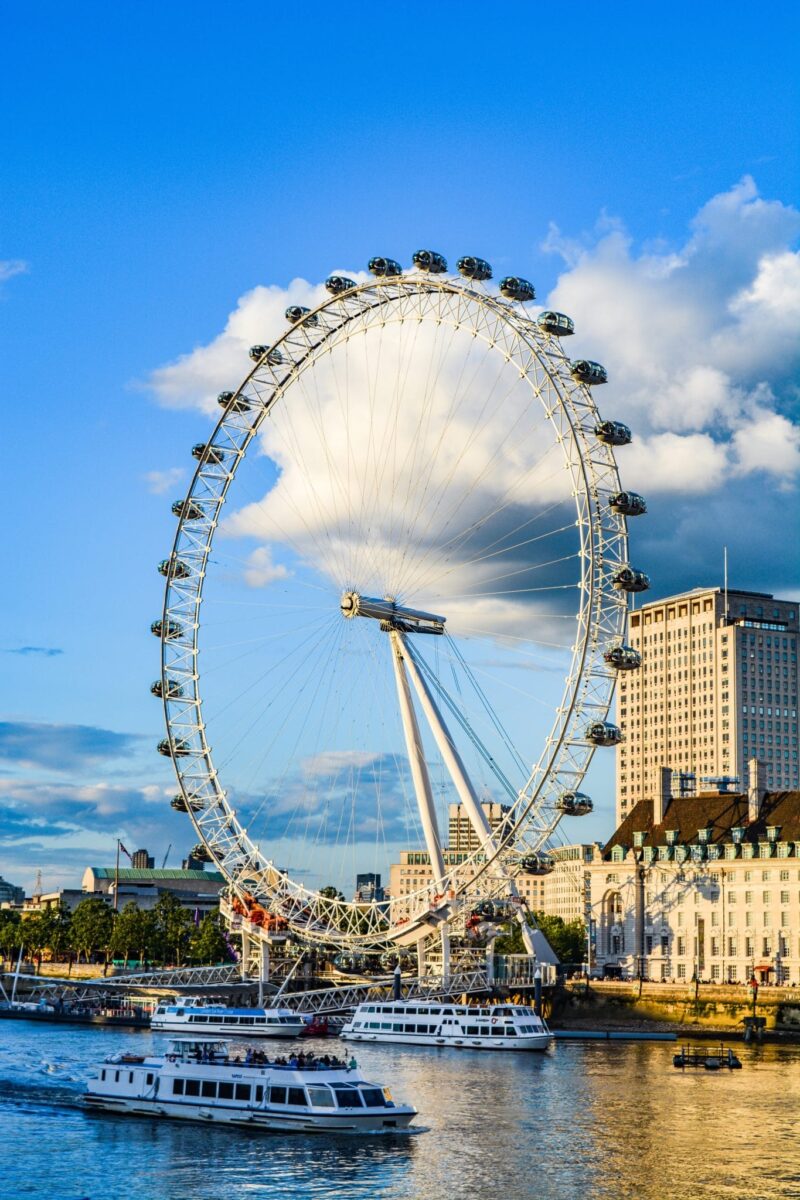 We were lucky we had rail passes when we stayed just outside London these were great as they meant we could get lots of deals including a 2 for 1 on the London Eye. Meaning that we saved £25. We did see the VIP experience but that line really moved no faster than ours. The cool thing is that the London Eye is also wheelchair accessible, and if you are mobility challenged it's pretty easy to get on the capsules as well.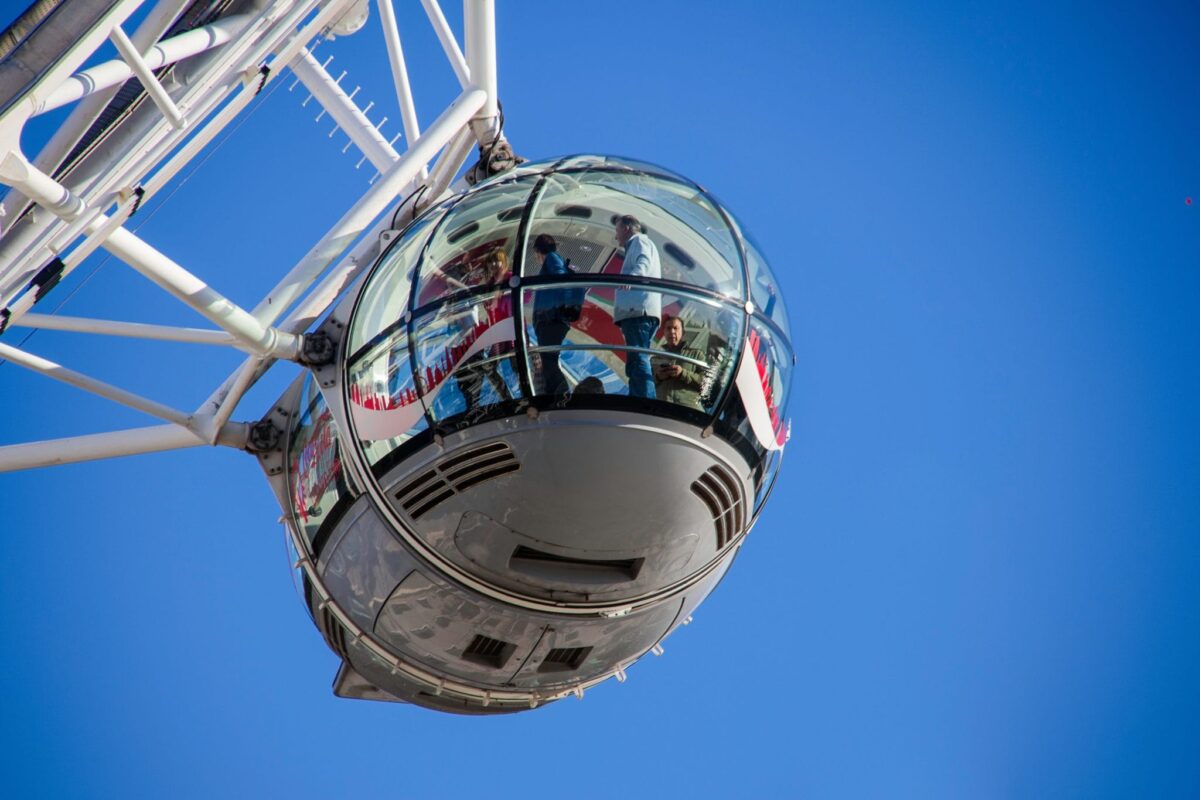 Buckingham Palace – Tours and the Changing of the Guard
You can't go to Buckingham Palace and not watch the Changing of the Guard but make sure you check the times before you go.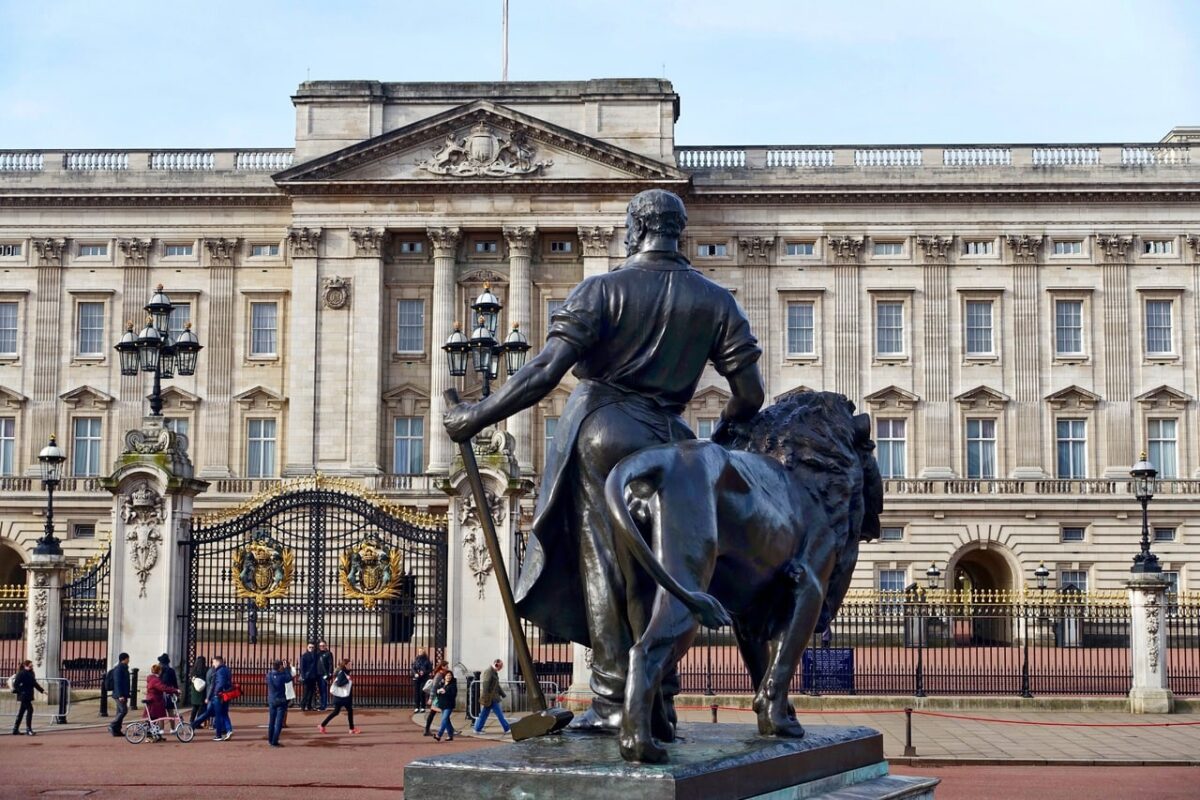 You can also take a tour through some of the Palace when the royal family is on summer holidays. So depending on when you plan to spend your 2 days in London check for these tours.
St. Paul's Cathedral
If as a child you watched Mary Poppins and saw the old woman "Feed the Birds" you will know that this was filmed on the steps of St. Paul's Cathedral. An adult ticket to tour St. Paul's costs £17.00 St Paul's is open for sightseeing from Monday to Saturday, 8.30 am to 4 pm.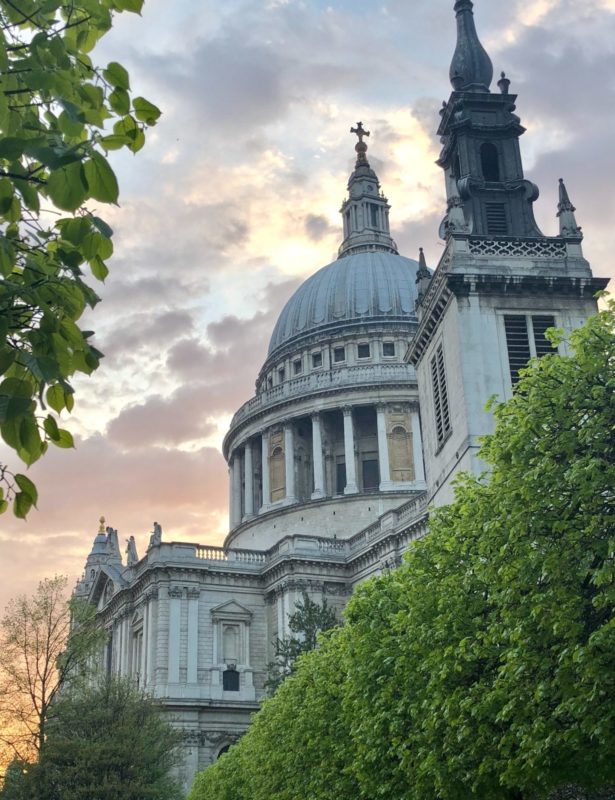 Located on Ludgate Hill St. Paul's was designed by Christopher Wren. It is dedicated to the Apostle Paul on this site which was a Christian church dating back to AD 604. The Cathedral as it stands now has been destroyed by the Great Fire of London and suffered at the hand of bombs dropped during WWII.
Leadenhall Market for Harry Potter Fans
Leadenhall Market is a covered market in the City of London, designed in 1881, with cheesemongers, butchers, florists, and some commercial retailers.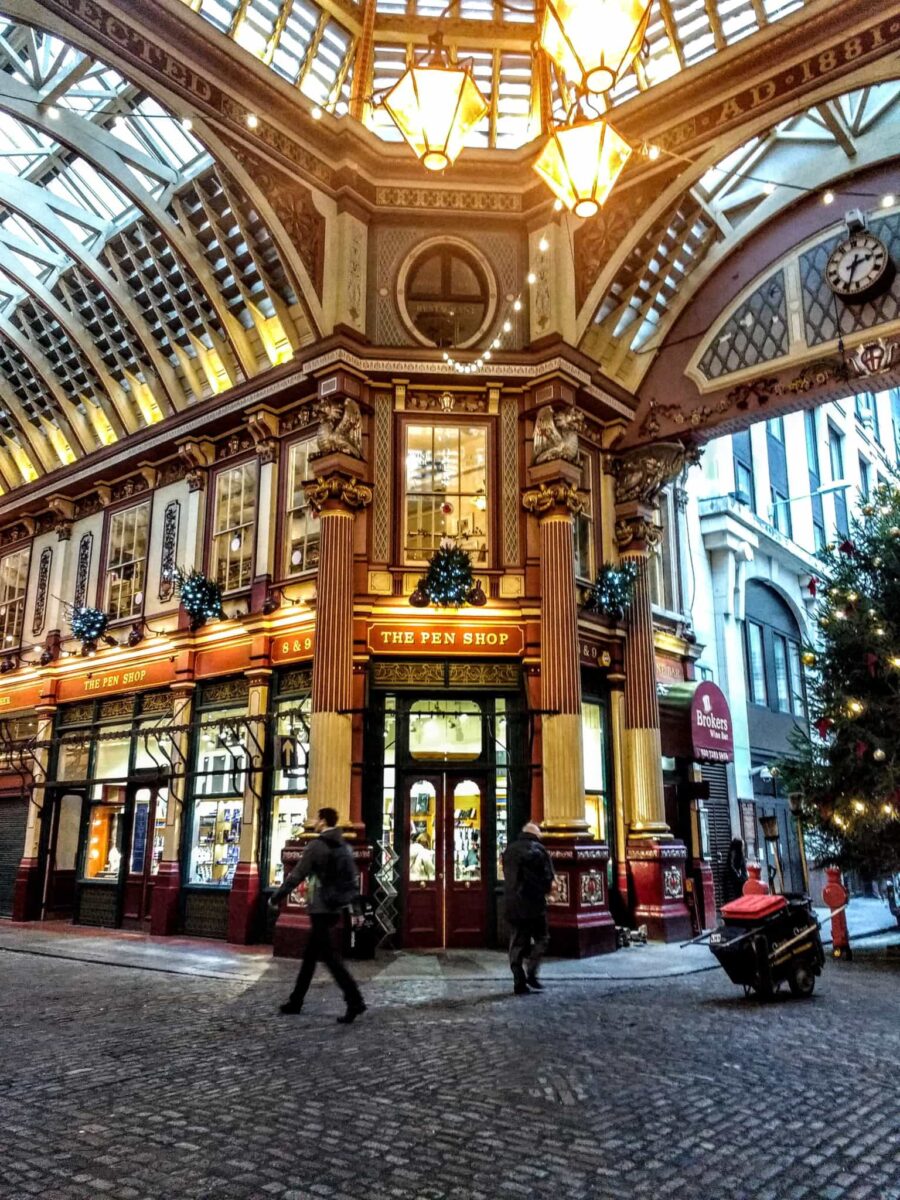 Potterheads will recognize Leadenhall Market as the area where Harry Potter and Rubeus Hagrid passed through Leadenhall Market on their way to the Leaky Cauldron and Diagon Alley. Diagon Alley was of course inspired by The Shambles the oldest medieval street in the World in York. You can also indulge is some adventurous High Teas from Harry Potter to Drag Queens or Shakespearean.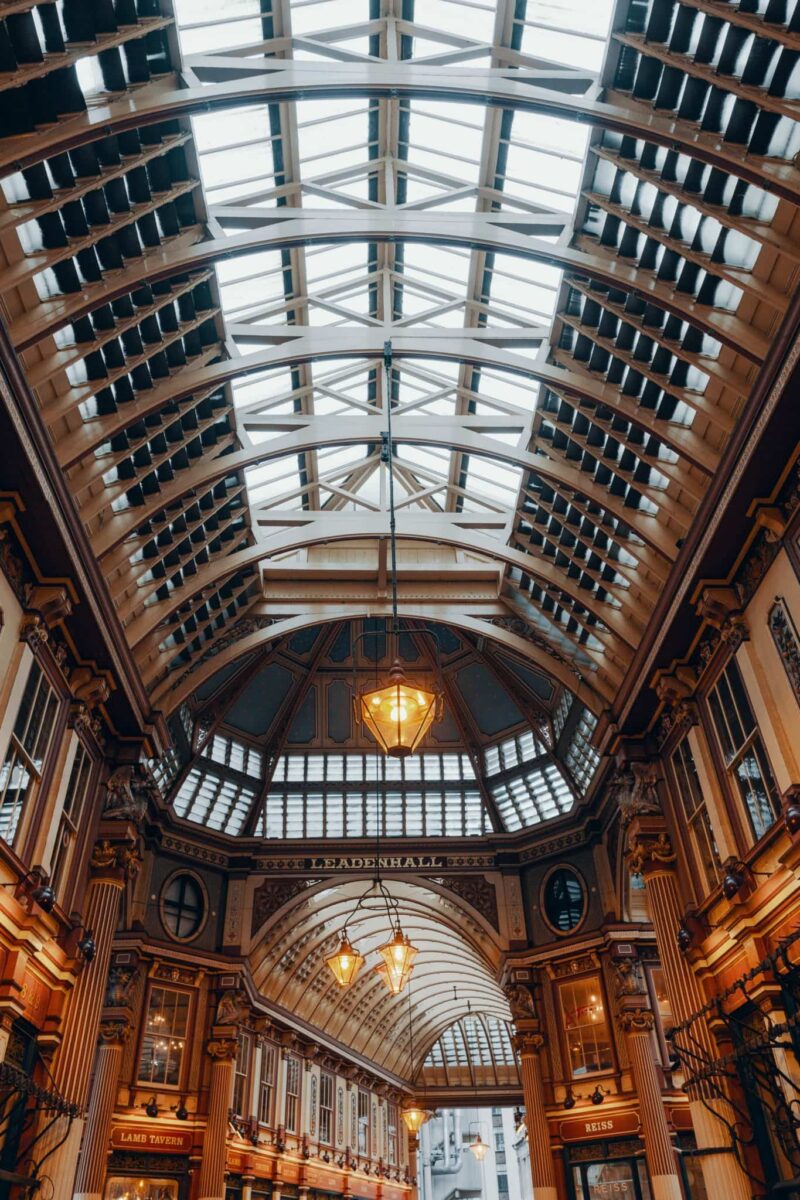 I can't say I was all that impressed with Leadenhall Market, architecturally stunning it is beautiful but there is virtually nothing in the market area – not even a market. A couple of overpriced restaurants a few shops and a pub or two. The place is practically empty.
Notting Hill
The main reason we wanted to visit the Notting Hill attractions was to see the Portobello Road Market. Of course, we also watched the Notting Hill movie before we went so we could see if we could find some of those Notting Hill attractions and all the best places in Notting Hill.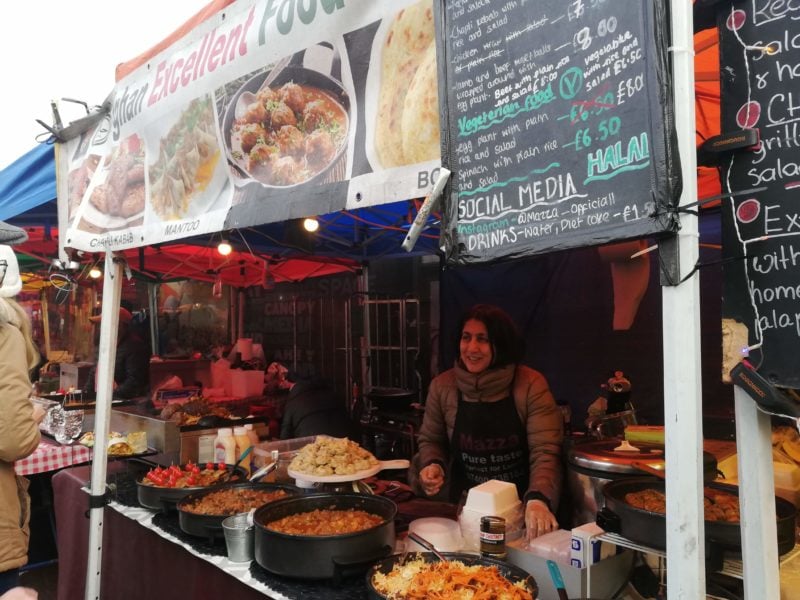 Visiting Notting Hill is a must when visiting London. We easily travelled to Notting Hill when housesitting in London. We took the tube to Nottinghill and when coming out of the tube station simply cross the street and then turn right at the next street and wander down you will see the Portobello Road market right away.
Chinatown
I love Chinatown London I mean who can fault a place that has great people watching and some of the most interesting South Asian food outside of South Asia? Chinatown is also where I appeased my appetite for dim sum and sushi that I had so missed in Ireland.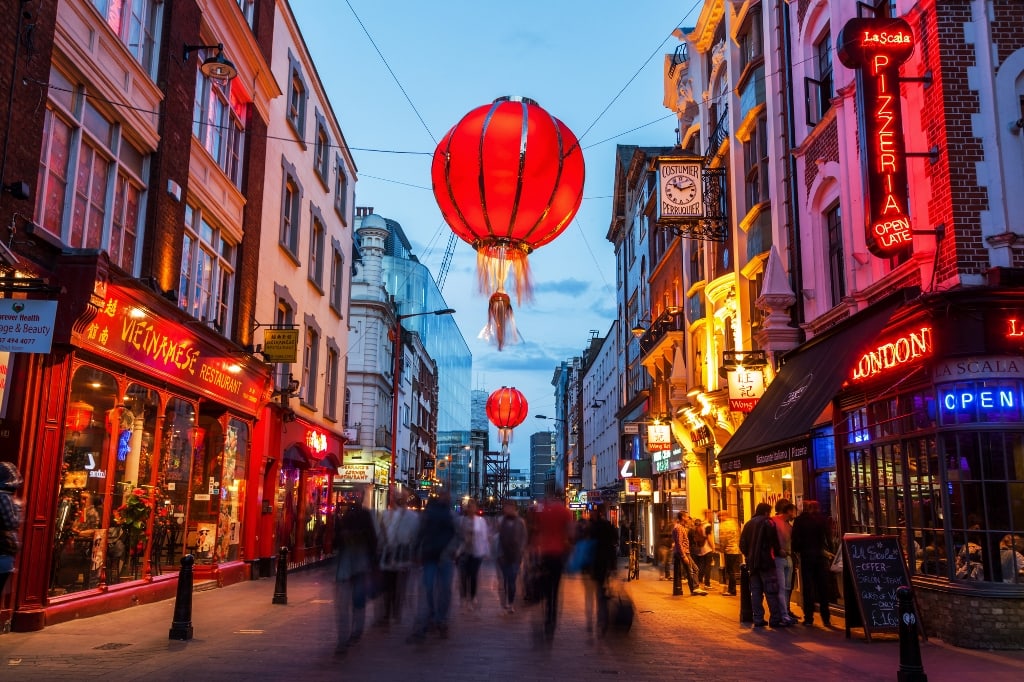 Camden Village
If you cannot resist a street market head to Camden Village. Whether you're an old punk into goth or retro – as in those 70's style platform boots or steampunk Camden Market has it all. It's only one of many street markets in London but it has the punkiest style for sure.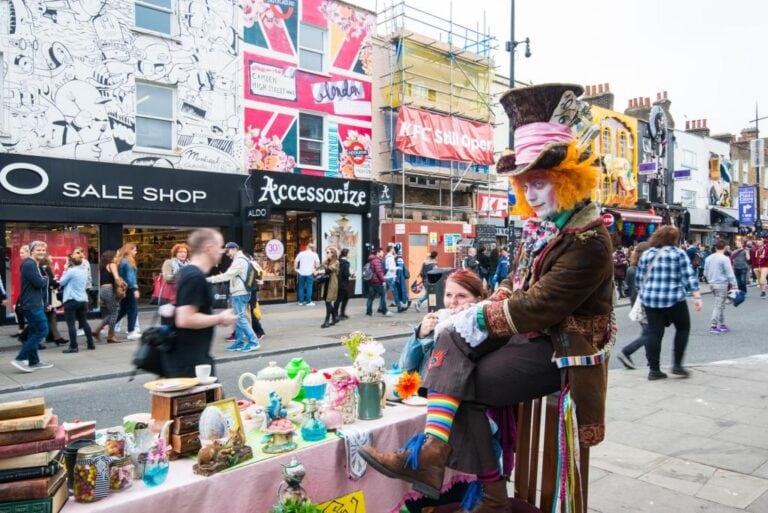 Don't forget to head down to Greenwich to check out the market and tour the famous Cutty Sark
The Shard
The Shard, also referred to as the Shard of Glass, Shard London Bridge and formerly London Bridge Tower. It's an expensive site and there are three different types of tickets: a standard ticket costs 32£. a premium ticket costs 42£ and includes fast track entry and a panoramic guide booklet. a VIP ticket cost 52£ and includes fast track entry, a panoramic guide booklet, a glass of Champagne or a soft drink and a souvenir digital photograph.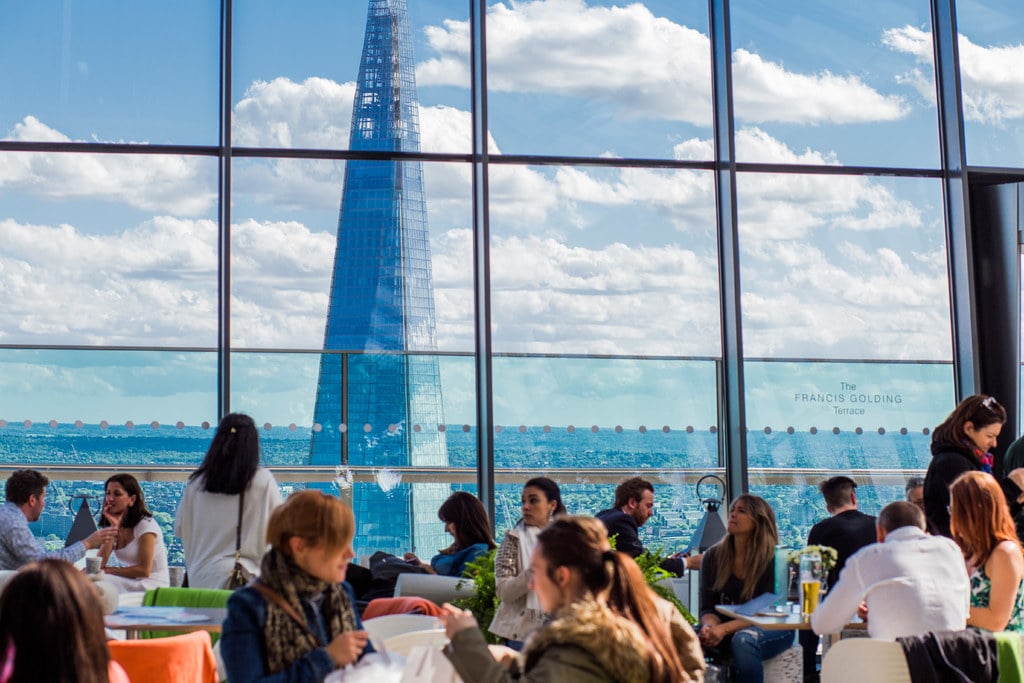 Harry Potter in London
If you're a Harry Potter fan and you have some extra time in London or are simply a Potterhead you should take a walking tour of all the Harry Potter filming locations or visit the Harry Potter Warner Bros Studios.
London for Foodies
However, if you are a total foodie like me you need to take time in your 2 days in London to take a food tour. Now it can be a struggle to figure out which one you want but I suggest reading 10 of the best London Food Tours by Lucy. The article describes tours from Billingsgate Fish Market to fancy afternoon teas a must for any foodie.
If you fancy a superb Afternoon Tea you will be spoiled for choice there are all kinds of themed Afternoon Teas from tea on a bus to Alice in Wonderland and Harry Potter at various locations around the city.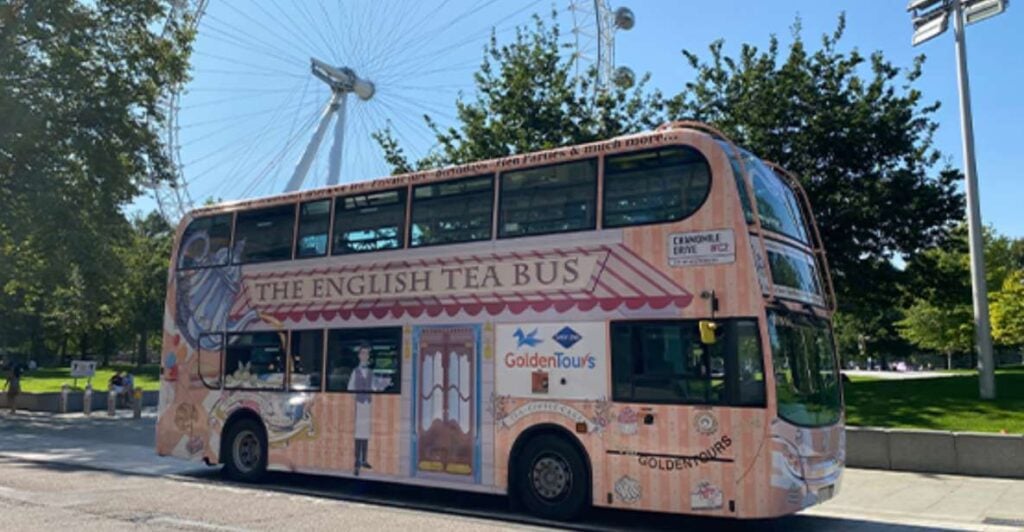 Borough Market
One of my favourite places for dining is Borough Market which has been around for 1000 years. Borough Market features everything from cheese and deli vendors to fresh flower and artisan chocolate stands to global cuisine.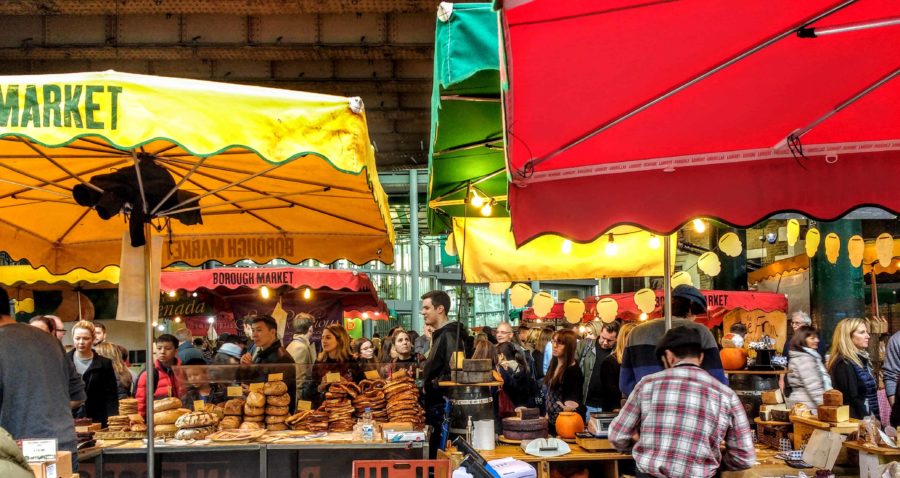 Leather Lane
All I can say about Leather Lane is that this is the place for funky street art and some of the best street food in the City.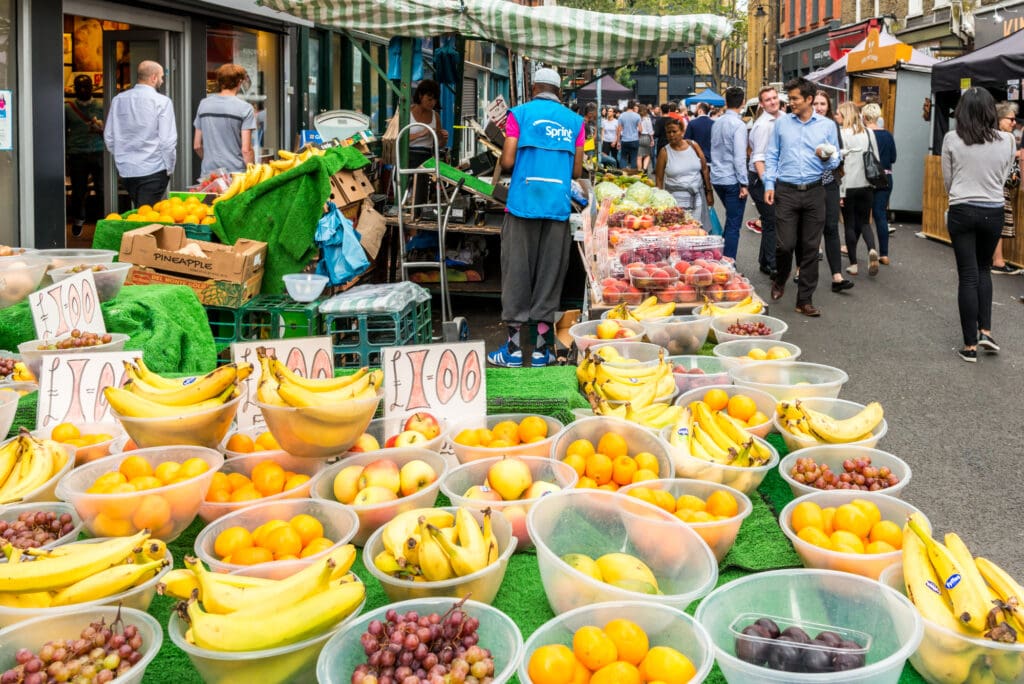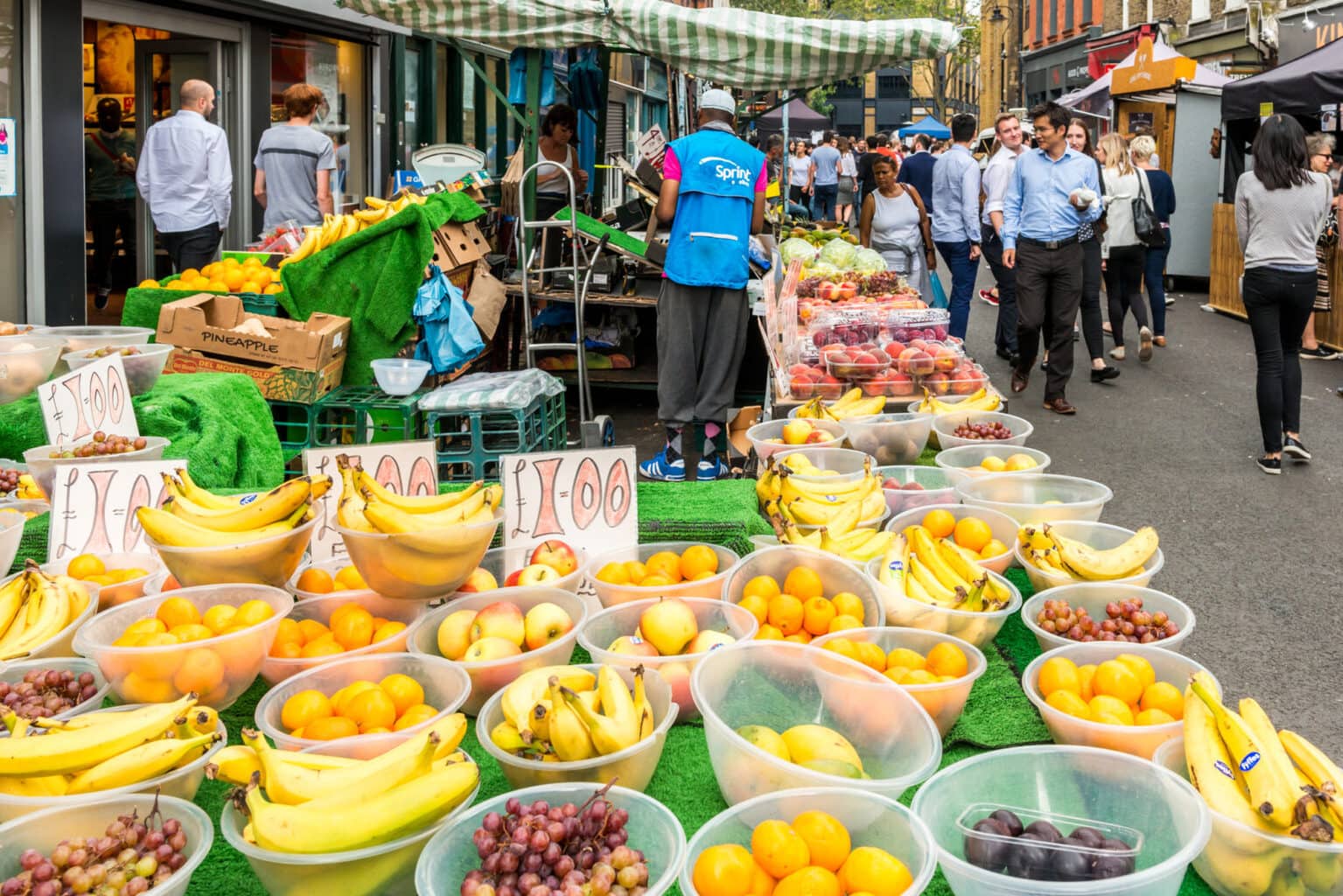 Harrods
You may get to spot the rich and famous shopping in Harrods but my favourite part was Harrod's Food Halls. Full of fabulous prepared meals, fancy pastries and gorgeous chocolate who could resist picking up a snack or two?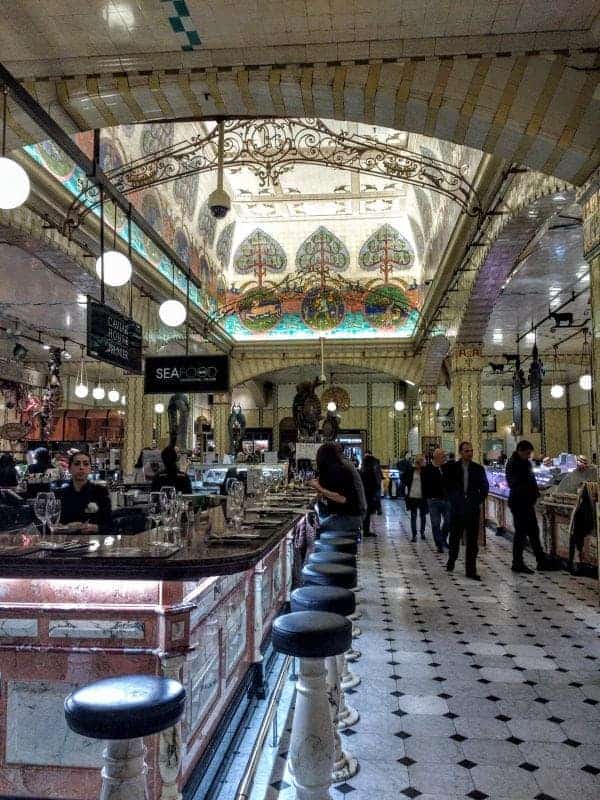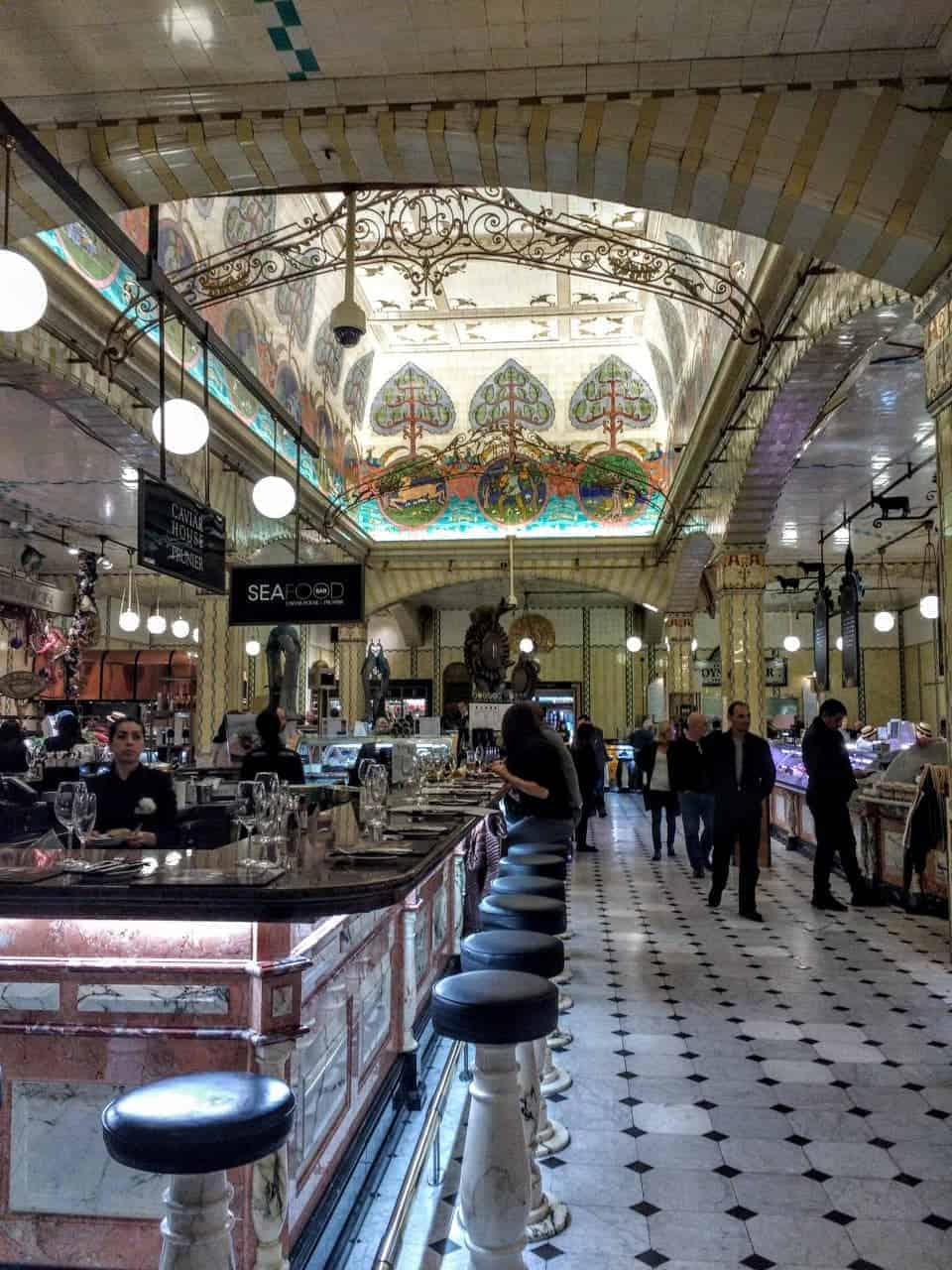 Where to stay in London for 2 days
Looking for the best places to stay in London, then you need to read Sydney's article on her blog A World in Reach.
So there you have it a perfect 2 days in London seeing all the major sites. There is so much more to see than you could possibly take in in 2 days in London but guaranteed you will come back – you won't be able to help yourself London is addictive.
You might also like to read
The London Postal Museum a fascinating history
The 7 Best Places to See Street Art in London
Christmas in London 2022 | all the best things to do
16 Fabulous food street markets in London
Hidden gems of London and off the Beaten Path sites