Is Glasgow worth visiting? Top 27 Glasgow Attractions
You've landed in one of the United Kingdom's most historic cities, Glasgow, Scotland. Glasgow contains many exceptional architecturally important buildings of which there are several that are listed and protected. The sheer beauty and timeless Victorian architecture not to mention some fabulous Glasgow attractions to visit can be overwhelming.
Glasgow is worth visiting! It is a vibrant and lively city with a rich history, beautiful architecture, fantastic museums, art galleries, and cultural attractions, as well as a bustling nightlife and a wide range of shopping and dining options. Some of the top things to see and do in Glasgow include visiting the Kelvingrove Art Gallery and Museum, exploring the stunning Glasgow Cathedral, taking a walk through the beautiful Botanic Gardens, and experiencing the city's renowned music scene.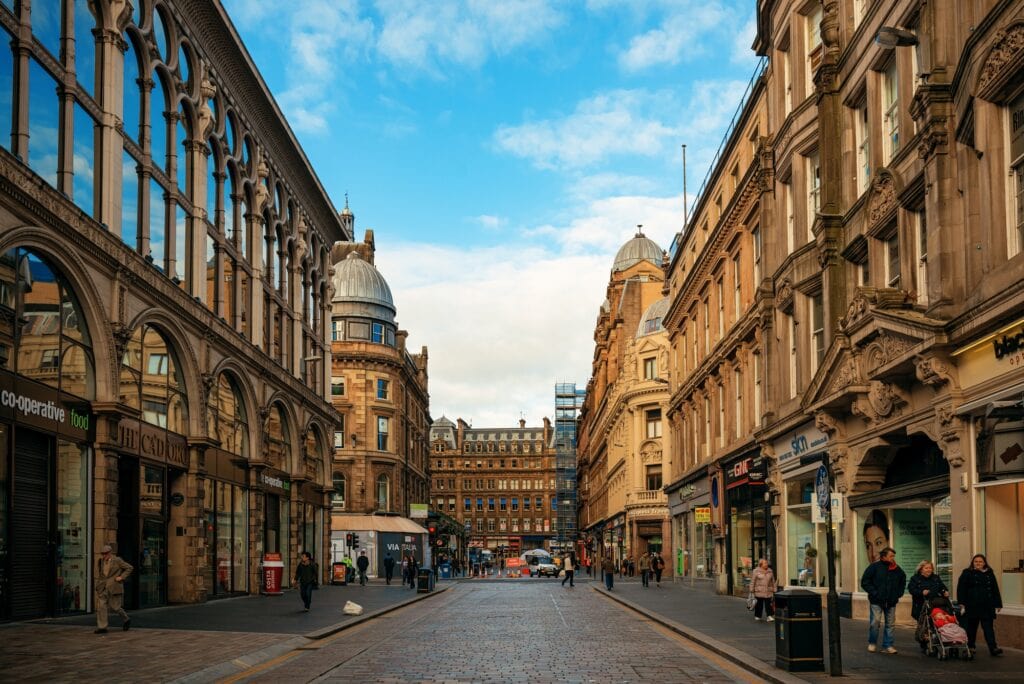 This guide to places to go in Glasgow will fill your trip to this great city with art, history and stunning buildings like the Glasgow Cathedral and Charles Rennie McIntosh's great works. Glasgow is an outstanding site on the Scottish UNESCO Trail as the City of Music due to its incredible music scene. Great restaurants in Glasow are also easy to find it also doesn't neglect the foodie side of life in any way.
After you've had your fill of the top attractions in Glasgow all the art and historical places, then buzz on down to the Glasgow city centre to enjoy delectable traditional Scottish desserts and gourmet meals washed down with a pint of Scotland's finest ale or whiskey.
This post covers the ultimate list of things to do in Glasgow, Scotland, from historical landmarks to delicious food joints.
Xyuandbeyond is reader-supported. When you buy through links on our site, we may earn an affiliate commission. You can read my privacy policy here.
Where is Glasgow?
Glasgow is found on the River Clyde – famous for its shipbuilding the Lusitania and Aquitania and the Cunard White Star liners – the Queen Mary and Queen Elizabeth. Glasgow is in the West Central Lowlands of Scotland.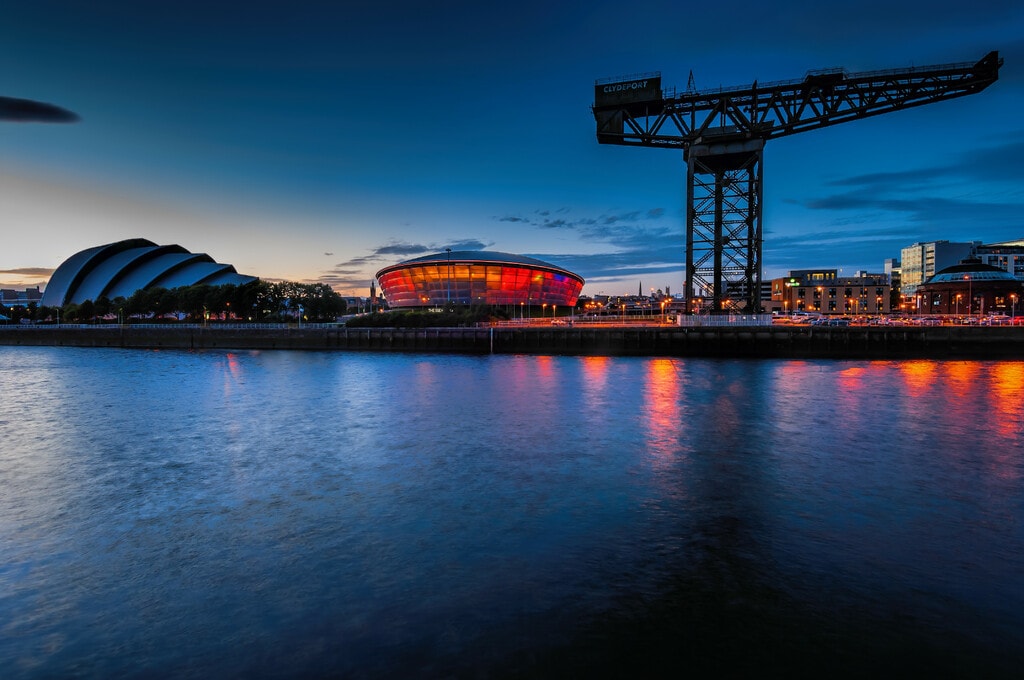 Getting to Glasgow

You can fly into the Glasgow Airport which takes both international and domestic flights and there are always direct flights from London, Dublin, Belfast, Derry and Edinburgh. The airport is a short shuttle ride to the City Centre.
Several trains connect Glasgow to major cities throughout England such as London, Manchester, York, Liverpool and Leeds. You can check the trains on the Trainline website.
Glasgow sightseeing – 27 Glasgow Attractions to visit
Glasgow's Music Scene
Glasgow was the UK's first UNESCO City of Music and is a hotspot for live performances in famed gig venues like The Barrowlands and King Tut's Wah Wah Hut. You'll also find live music and open mic nights at many of the city's bars. Or experience a Merchant City: Past and Present Music Tour.
Explore the legendary music venues of Merchant City and the East End on this guided walking tour. The entertaining tour is delivered by musicians and journalists with years of experience in Glasgow's music scene.
Visit the Kelvingrove Art Gallery and Museum
The Kelvingrove Art gallery and Museum has been around since 1901 when it opened its door to curious locals and tourists. It has undergone a three-year refurbishment and is free to visit.
The Expression galleries include fine art collections. The important collection of French 19th-century paintings includes works by Monet, Gauguin and Renoir. Scottish art includes paintings by the Scottish Colourists and the Glasgow Boys.
You'll want to try to make your way to the Kelvingrove Museum before the afternoon so you can catch the wonderful organ recital that echos throughout the museum around noon. It will take you roughly three hours to enjoy the variety of artworks this museum has to offer. So make sure to pack some snacks or feel free to grab a bite at the museum cafe.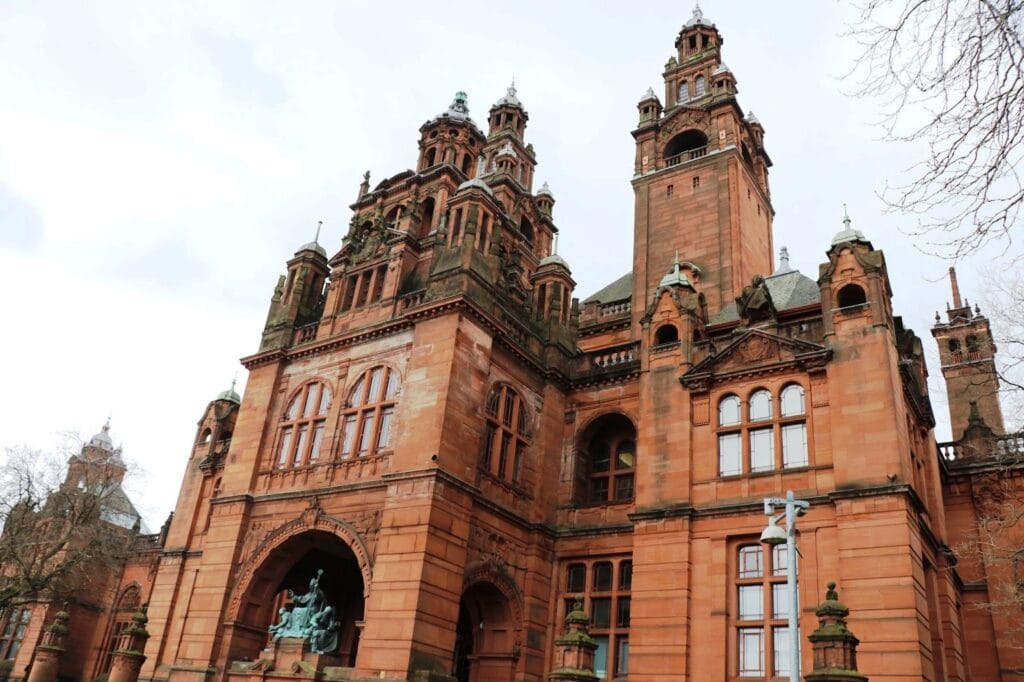 Glasgow Science Centre
The Glasgow Science Centre, situated on the banks of the River Clyde is one of Scotland's top rated tourist attractions. Its iconic titanium-clad structure houses an array of interactive exhibits and engaging displays, designed to captivate visitors of all ages and foster a deeper understanding of science and technology. The center's innovative approach to learning through hands-on experiences enables visitors to unravel the mysteries of the universe, delve into the wonders of human anatomy, and uncover the principles of physics and engineering in an entertaining and informative manner.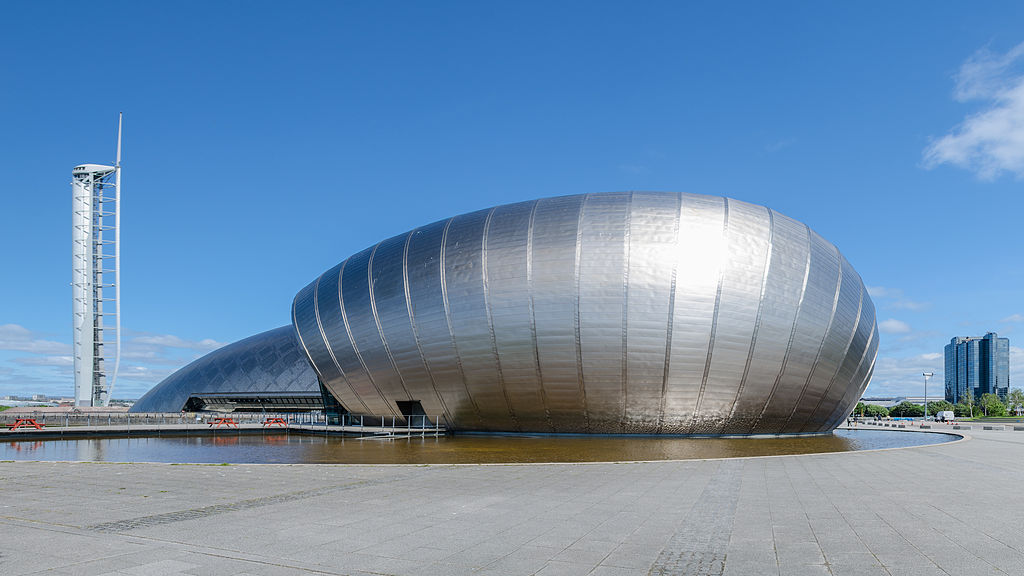 Scottish Football Museum
The Glasgow Scottish Football Museum is a shrine to Scotland's football heritage. Located at Hampden Park, the national stadium of Scotland, the museum offers those obsessed with football a trip through the country's football history. Showcasing an array of memorabilia, interactive exhibits, and iconic artifacts, and stories that define Scottish football.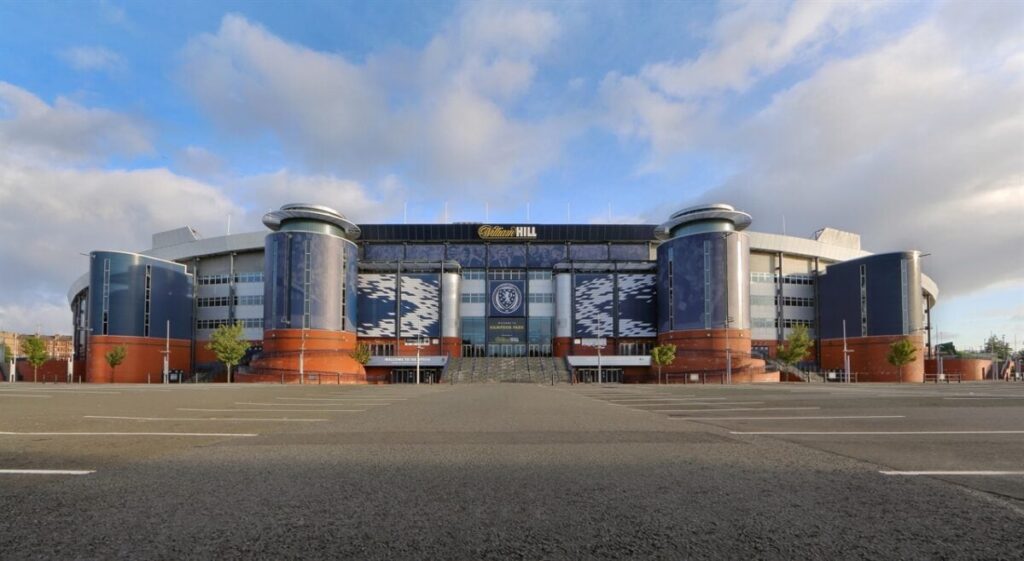 Gallery of Modern Art
GoMA is located in the centre of Glasgow in Royal Exchange Square in the heart of the city, just off Buchanan Street.. It contains four galleries, a library and a gallery shop selling a range inspired by the Collection.
The gallery provides a programme of local and international artworks from the City's collection alongside temporary exhibitions and events with artists. There is also a permanent display that charts the history of the building. There's also an opportunity to visit a great shop, a lovely library with free internet access/and a cafe.
Outside the gallery sits the statue of the Duke of Wellington which is often adorned by a traffic cone. Sometimes confused for being an art installation that the Gallery is responsible for, the cone(s) on Wellington's statue is placed by daring passers-by, usually very late at night. It seems to have been going on for about 30 years or so.
You may recognize the famous statue that stands in front of GoMA which is a brilliant display of Glaswegian humour.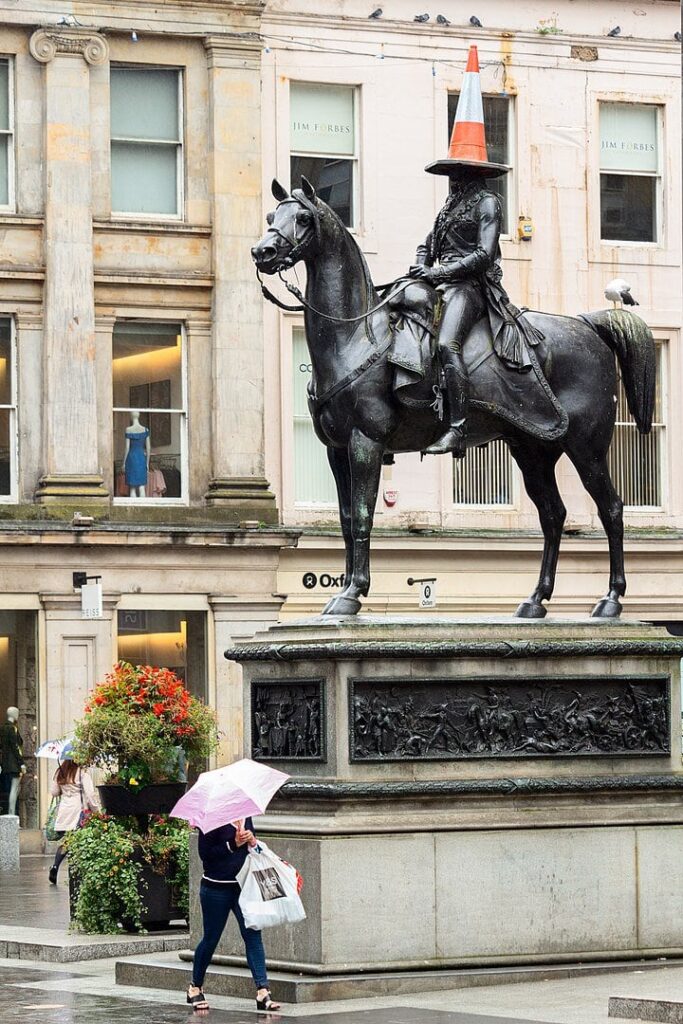 Visit Glasgow University
The University of Glasgow was founded in 1451 and is the fourth oldest university in the English-speaking world it was also the inspiration for Hogwarts in the Harry Potter films. The University includes among its alumni, major figures of modern history, including James Wilson, a signatory of the United States Declaration of Independence, 3 Prime Ministers of the United Kingdom 2 Scottish First Ministers, the father of economics Adam Smith, along with 8 Nobel Prize laureates and numerous Olympic gold medalists.
When visiting, you can do a self-guided tour, which the University of Glasgow so generously provides a route for on its website. In addition, you can take a guided tour provided by the university and visit some significant attractions on/nearby campus like the Hunterian Museum, the Hunterian art gallery, and the famous Mackintosh house.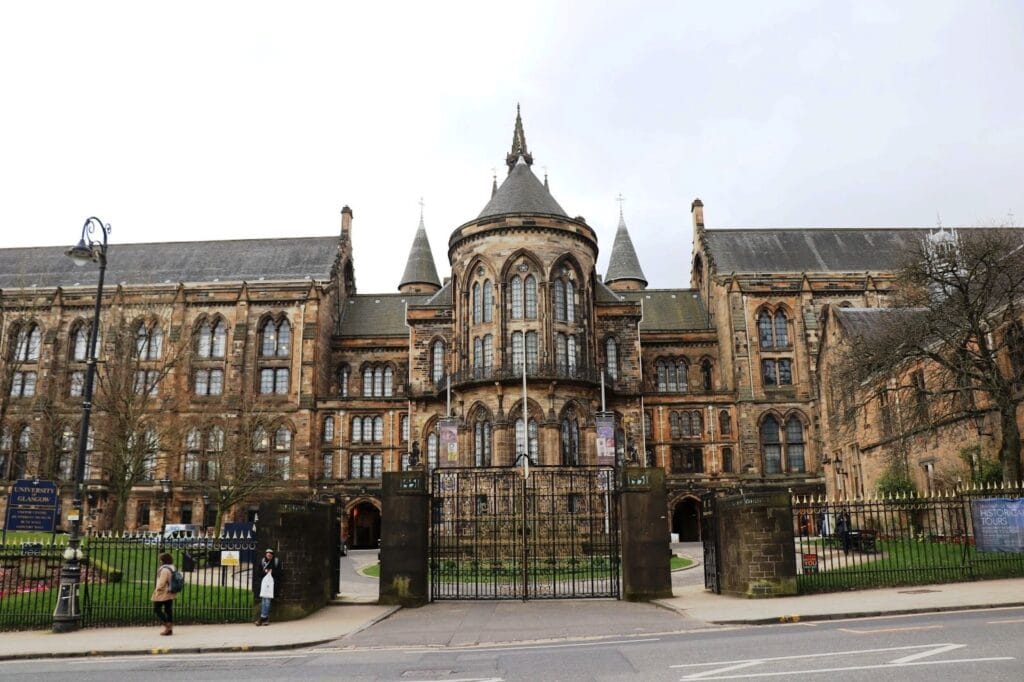 Hunterian Art Gallery
The Hunterian Art Gallery is the oldest public museum in the country, opened in 1807. At the Hunterian Art Gallery, you will find the Mackintosh House, with its historically important interior. Built in the 1960s near the former home of Glasgow's most famous architect Sir Charles Rennie Mackintosh and his wife, the artist Margaret Macdonald Mackintosh.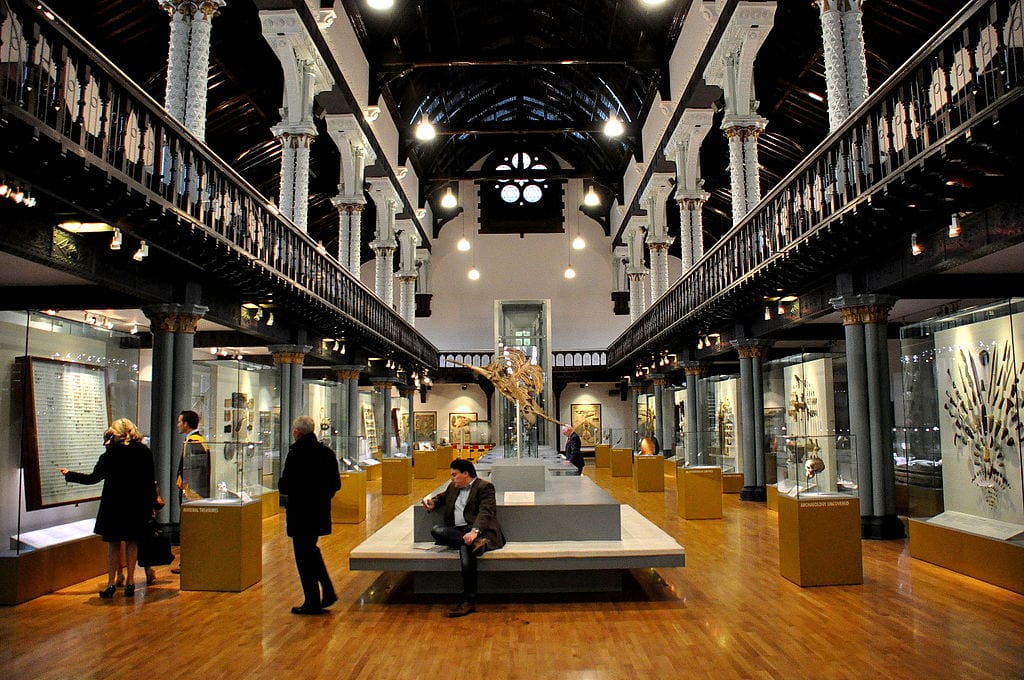 The modern building is attached to the Glasgow University gallery complex and has meticulously re-assembled the interiors of Mackintosh's home.
There have been two fires in four years at the Glasgow School of Art's Mackintosh building which destroyed the defining work of this Glasgow artist's work. The Hunterian is the place to discover and learn about Mackintosh's work while the Glasgow School of Art is being rebuilt.
Glasgow Music City tours
In 2008 Glasgow was designaed as the UK's inaugural UNESCO City of Music in 2008. The Glasgow Music City Tours are guided walking tours, spanning approximately two hours and you'll have the opportunity to discover some of the city's finest music venues, immerse yourself in tales of notable figures from the past and present, and gain insights into the multitude of events, festivals, and institutions that contribute to Glasgow's vibrant character throughout the year. The tour takes you to iconic locations such as King Tut's, the Royal Concert Hall, the Barrowland Ballroom, and more, offering a comprehensive experience of Glasgow's musical legacy.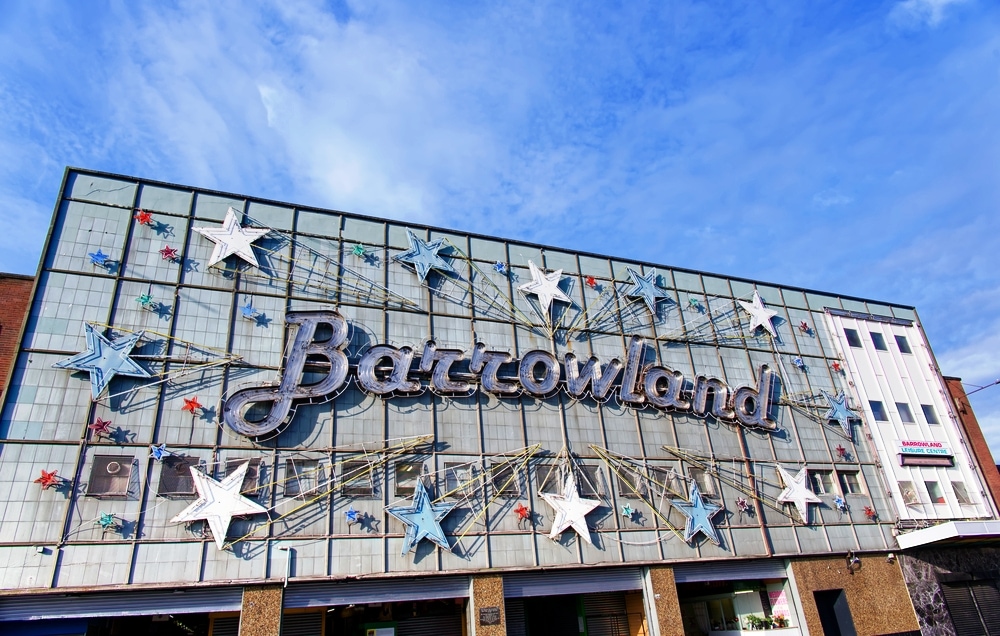 Glasgow City Centre Mural Trail
Glasgow has created a Mural Trail featuring a diverse range of art within easy walking distance of the city centre. The huge range of artwork on display has something to suit all tastes – conservative to radical, quirky to bizarre. The street murals are unique pieces of art which Glaswegians, visitors and local businesses say are helping to enrich the city centre.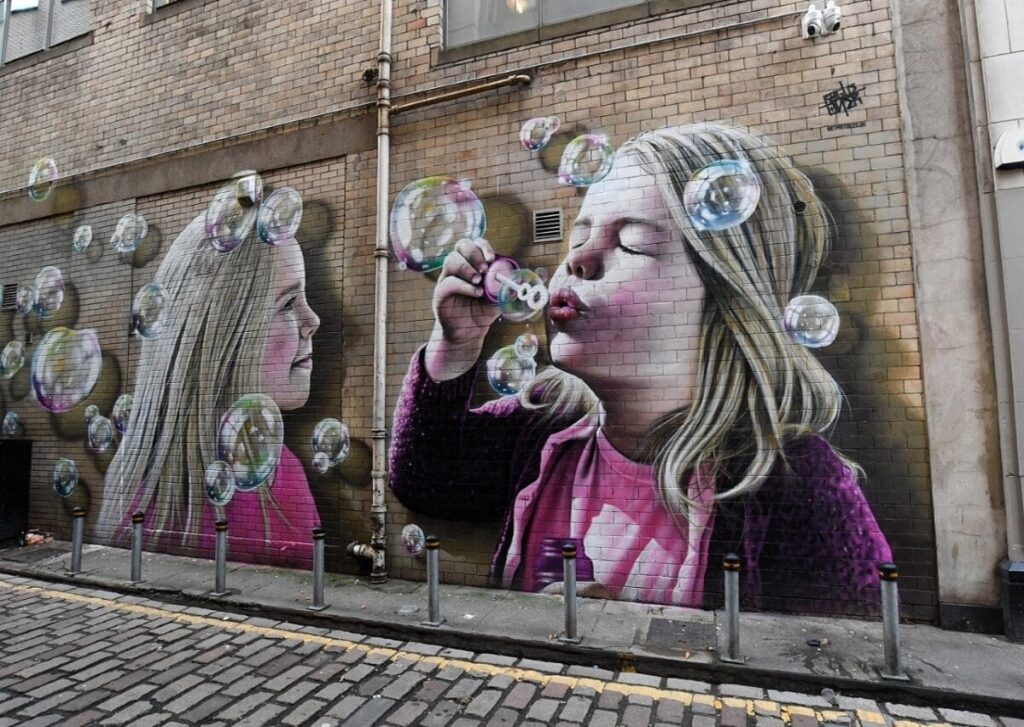 Have An Amazing Tea Experience- Mackintosh At The Willow
There are two Willow Tea Rooms in Glasgow. The original Willow Tea Rooms called the Mackintosh at The Willow are found on Sauchiehall Street which opened for business in 1903. The building was fully restored in 2014 and again in 2018 to Mackintosh's original design.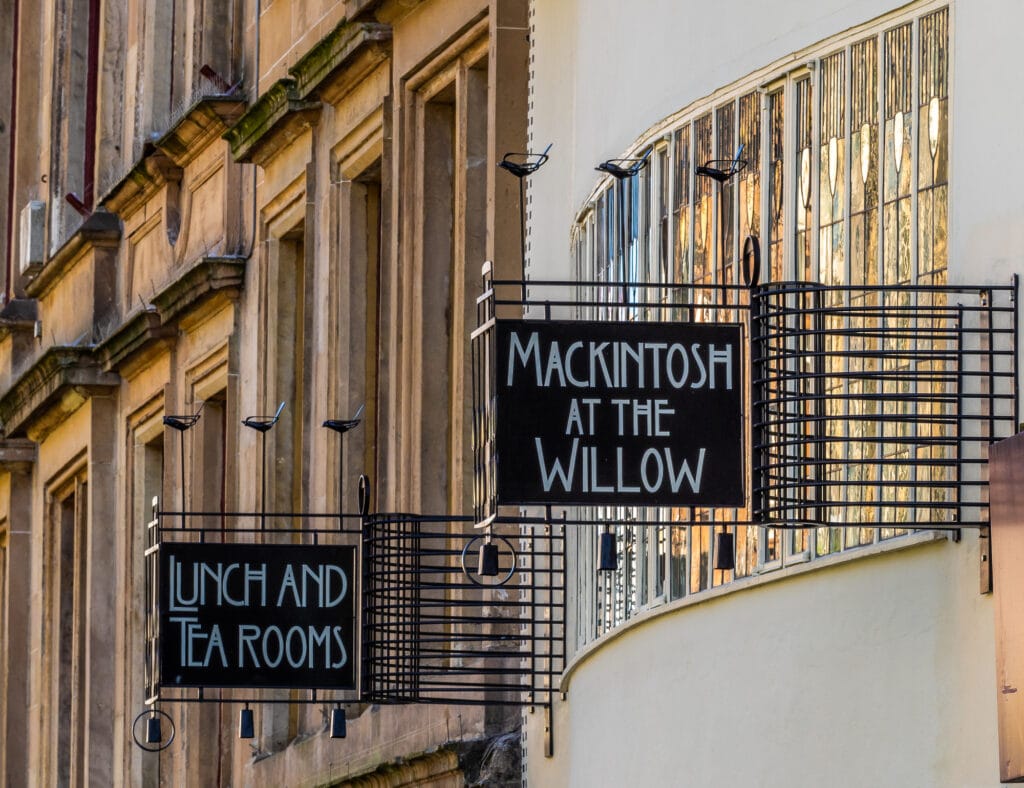 The original Willow Tea Rooms were one of the first to be opened in Glasgow by Cranston and is the perfect spot for indulging in tea, sandwiches, and cakes while enjoying a significant piece of Glaswegian history.
We recommend booking the tour and exhibition if you want to learn more about the Glaswegian history and view the Mackintosh-designed rooms in more detail. Make sure to book a tour early as they do fill up quickly.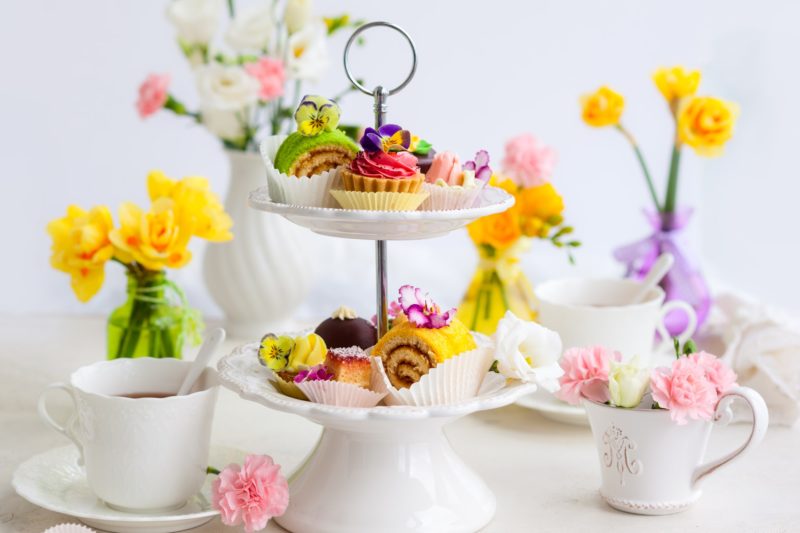 The second The Willow Tearooms is located in Buchanan Street and was originally connected to the first tearoom in Sauchiehall Street.
Sharmanka Kinetic Theatre
The Sharmanka Kinetic Theatre is a unique and captivating art theatre. Founded by sculptor Eduard Bersudsky and theater director Tatyana Jakovskaya, the Sharmanka Kinetic Theatre is known for its mesmerizing and intricate mechanical sculptures, or "kinemats," which come to life through movement, sound, and light.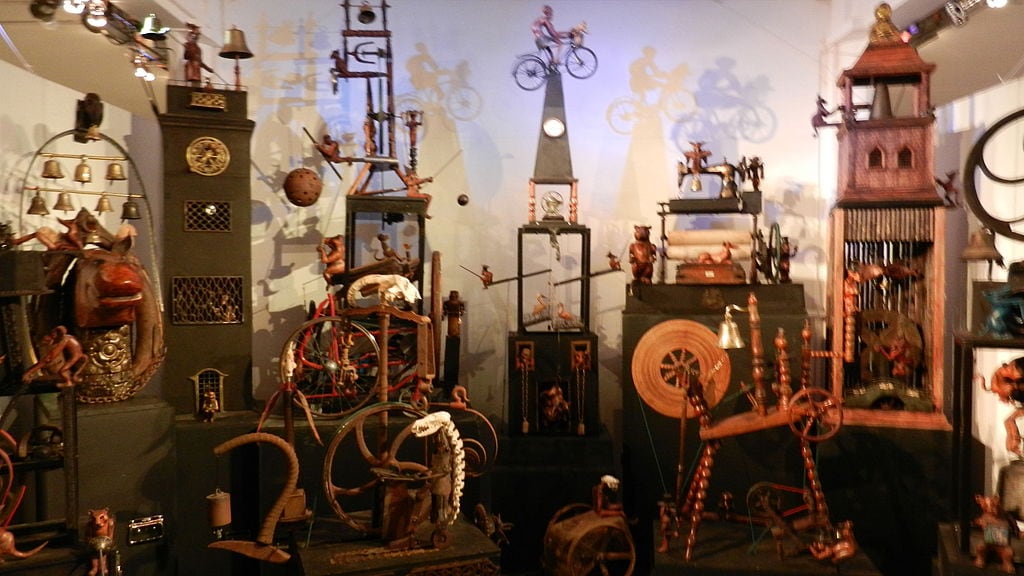 These kinetic sculptures are often made from reclaimed materials and are assembled into intricate scenes that tell stories and explore themes ranging from the philosophical to the whimsical. The sculptures are set in motion through a combination of mechanical components, creating a choreography of movement that is accompanied by music and sound effects.
Sauchiehall Street
Sauchiehall Street (pronounced suckie hall) is Glasgow's most famous street. The name is derived from "saugh" the Scot's word for a willow tree and "haugh" the word for a meadow which was later corrupted into "hall".
At its height, from 1880 to the 1970s, Sauchiehall Street was known as one of the most famous streets in Glasgow due to its wealth of entertainment venues, theatres, galleries and high-quality stores. These days it is one of the best places to shop in Glasgow and has been regenerated with pedestrian areas and lots of trees and beautiful flower beds.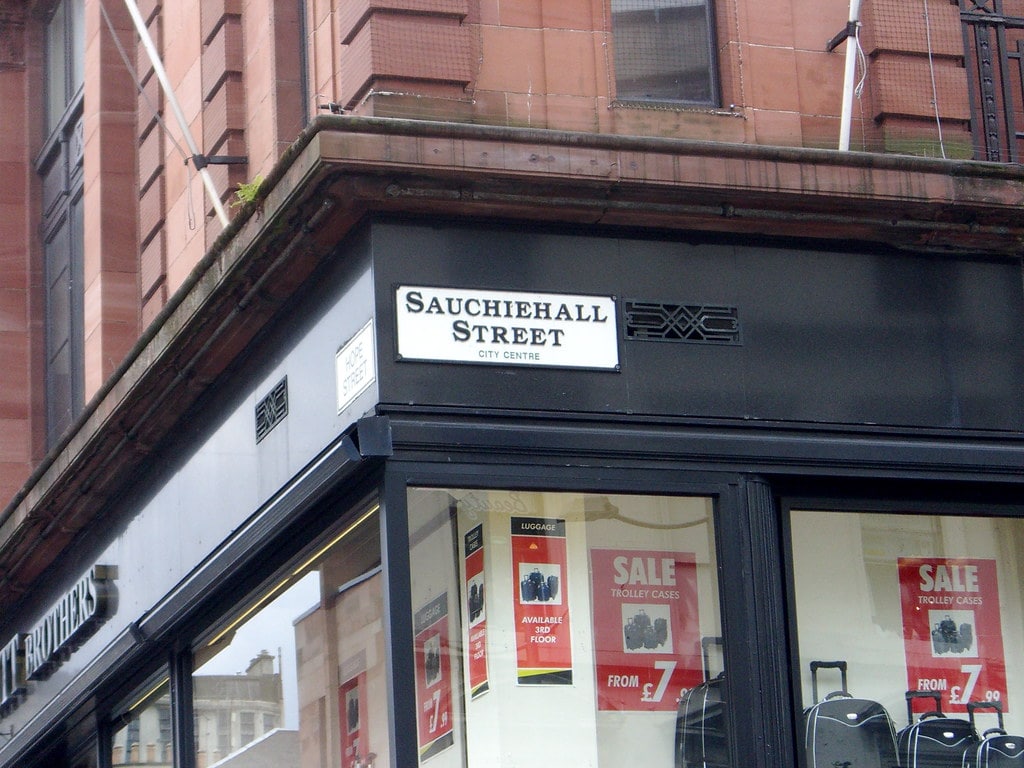 Go Shopping At Glasgow Center

While we are on the subject of shopping a must is to check out Glasgow Centre's shopping offerings. Glasgow is home to 3 major shopping centres: Princes Square, St. Enoch Shopping Centre, and Buchanan Galleries.
Princes Square offers an indoor shopping experience for all shopping styles, from elegant to budget, and it features a cafe and cafeteria on its top floor in case you get hungry.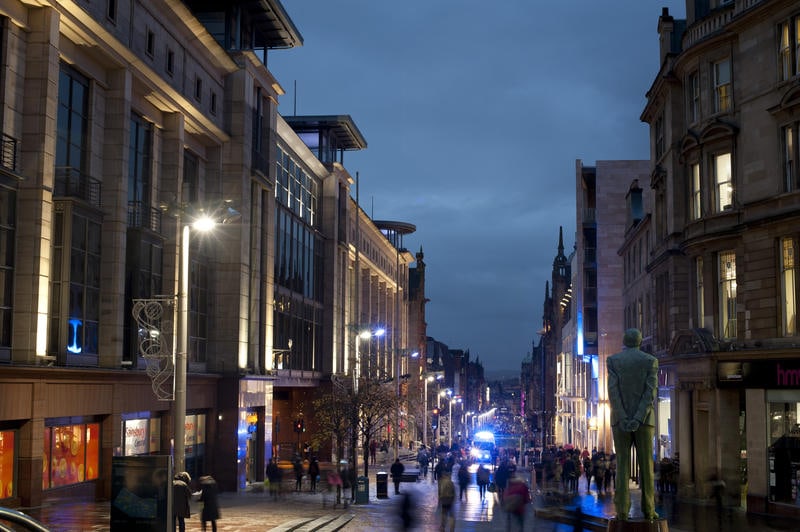 If you're looking for a well-placed shopping area, then St. Enoch Shopping Center is centrally located near public transportation; it also features several stores and a food court.
Last on the list is Buchanan Galleries, a typical shopping mall that offers big-name stores and small underrated brands. You'll find this shopping location on Buchanan Street.
Visit The Necropolis
The Glasgow necropolis is rich in history and culture, located on a hill just near the Glasgow cathedral. This Victorian-era Necropolis is one of the most famous in the world due to its intricately designed monuments and gravestones.
Some gravestones tell stories; others say how someone passed when they passed and more. While on the grounds, you can feel the eerie atmosphere which is understandable with the Necropolis being the burial site of over 50,000 people.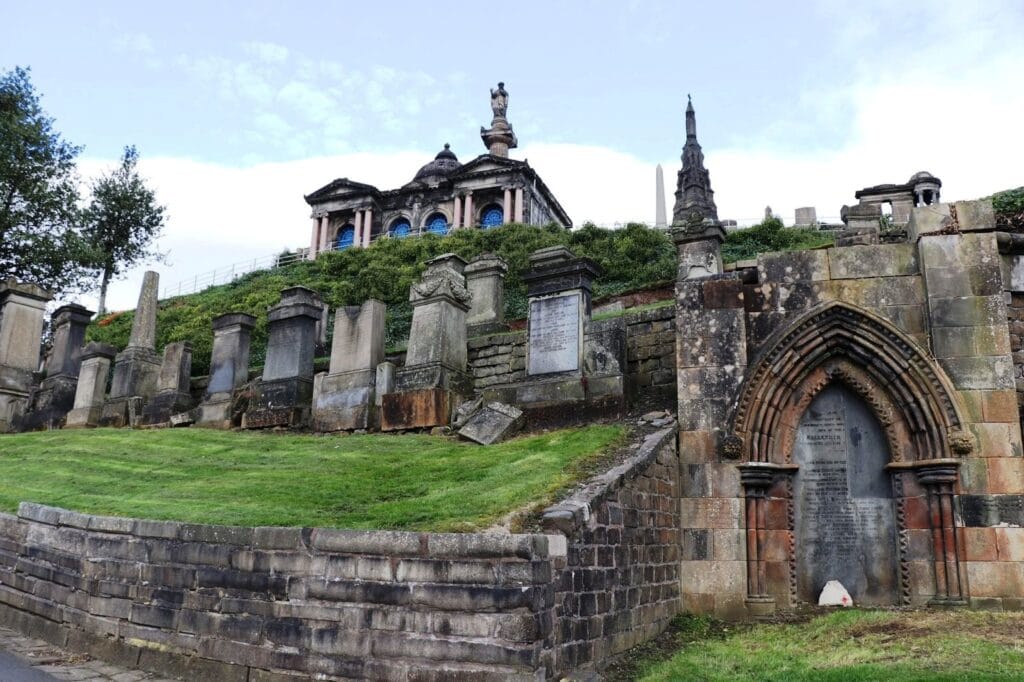 When visiting, you can take a guided tour of this 37-acre necropolis or wander around on your own. Since this attraction is an outdoor place, we recommend wearing warm clothes even during the warmer months as it can get pretty windy in this area; we wore summer clothes and were battered by the harsh cold winds at the upper level of the Necropolis.
Visit Glasgow Cathedral
I hope you've heard of this next famous spot, the Glasgow Cathedral. The cathedral is the oldest building in Glasgow and is the only surviving medieval cathedral in mainland Scotland, courtesy of the protestant reformation. The cathedral was designed using the Gothic architectural style and was built in 1197. The Cathedral has one of the most impressive post-war collections of stained glass windows in Britain, including John K Clark's Millennium Window.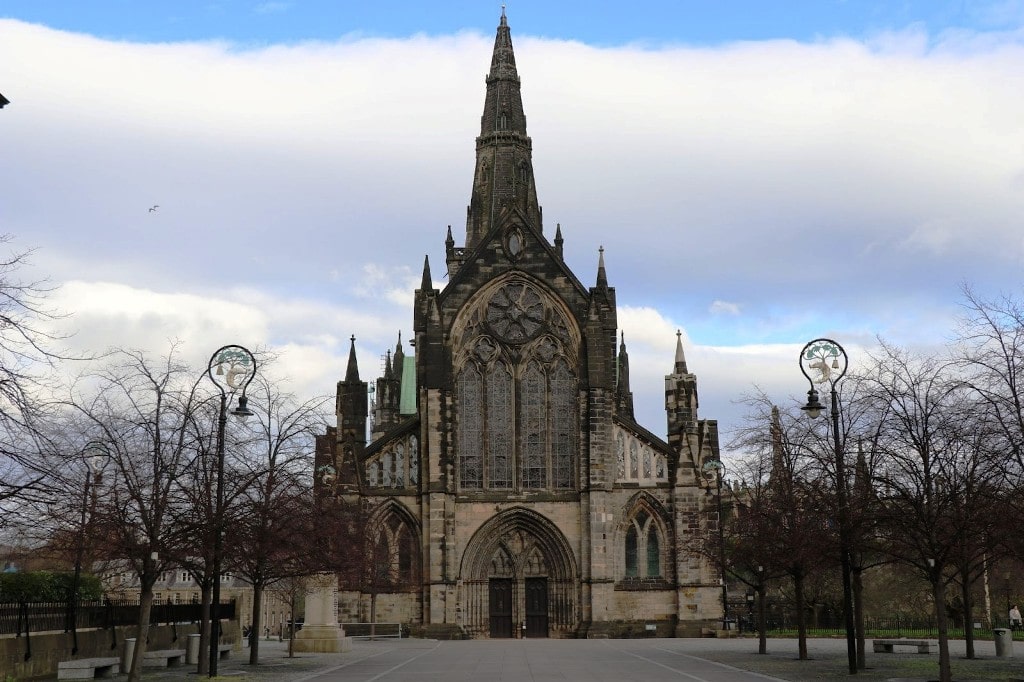 Provand's Lordship
The oldest house in Glasgow is Provand's Lordship it is a medieval house built in 1471 and was originally part of St Nicholas's Hospital. This is one of only a few surviving medieval buildings in Glasgow. The building has been restored and is furnished to depict life between 1500 and 1700, showcasing pieces of 17th-century Scottish furniture. Don't forget to visit the St. Nicholas Garden which is a medicinal herb garden behind the house. Admission is free to the house and gardens and an easy 2-minute walk from the cathedral.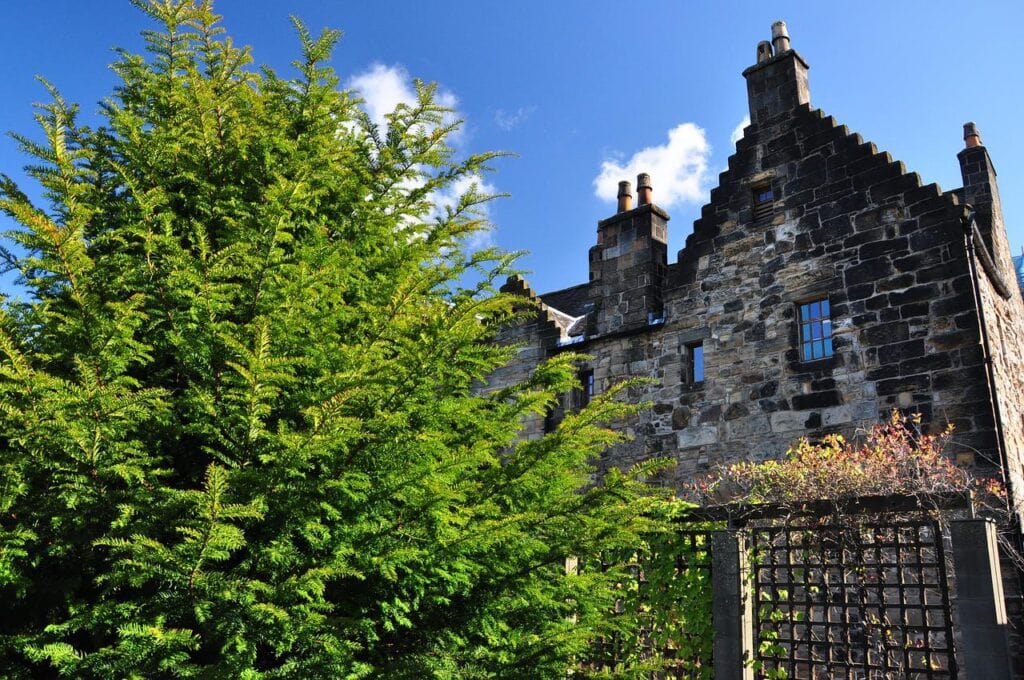 People's Palace & Winter Gardens
The People's Palace and Winter Gardens is a museum and a glasshouse located in Glasgow Green and it opened to the public in 1898. The People's Palace was intended to provide a community cultural centre for the people of the Eastend of Glasgow. It documents the social history of Glasgow and includes exhibits such as a tenement room, photographs and other memorabilia of working-class Glaswegians. You will also get to see Billy Connelly's banana boots on display. The museum is free to everyone.
The Winter Gardens, a Victorian glasshouse, is located behind the People's Palace it contains a collection of palms and exotic plants and also houses a café. Admission is free to both the People's Place & the Winter Gardens.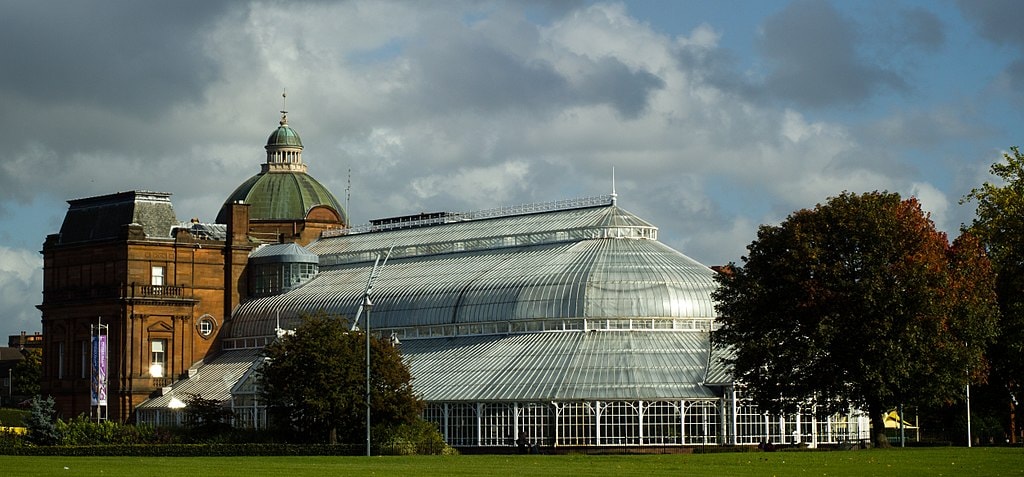 Climb The Lighthouse
The Lighthouse is a Centre for Design located just off Buchanan Street. This elegant centre houses cutting-edge art and design exhibitions throughout the year and celebrates the life and works of Charles Rennie Mackintosh who designed the historic part of the building.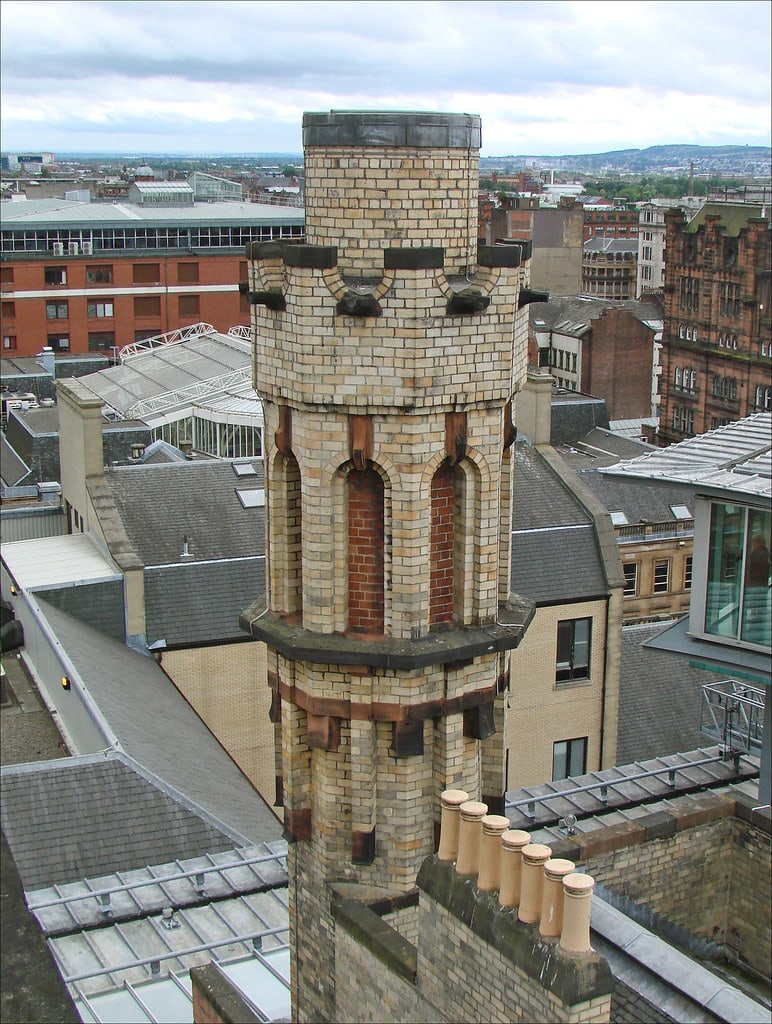 The Mackintosh Tower is accessible from a staircase on the third floor and you can climb up to a modern viewing platform with stunning views over the city. There is also an elevator if you have mobility issues.
Visit Glasgow Botanic Gardens
If you're officially tired of visiting ancient buildings, this next area is a mixture of outdoors and indoors, where you can see plants and flowers from all over the world. The famous Kibble Palace glasshouse is named after John Kibble. He was a Victorian entrepreneur and eccentric who dabbled in many things winning medals for his photographs using a camera, lenses and glass plates so huge they had to be moved around on a horse and cart. He was the only man ever to have bicycled across Loch Long on floats!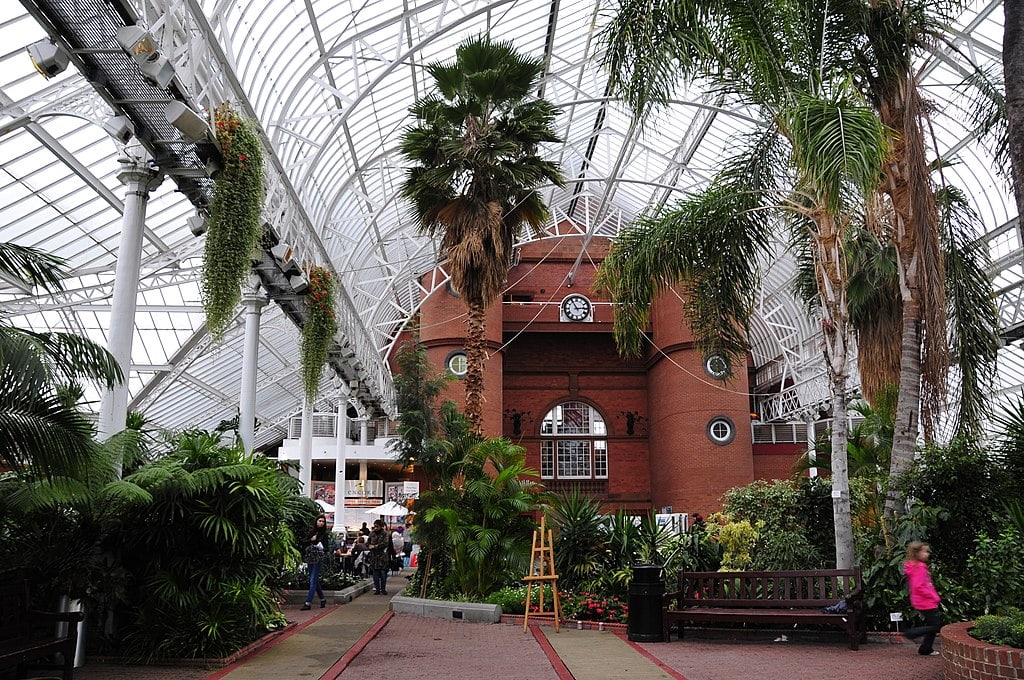 The Kibble Crystal Art Palace was moved from Kibble's home to Glasgow and opened in 1873. Then its interior was lit by 600 gas lamps which could be coloured for effect.
The glasshouse was turned into a greenhouse that houses an extensive collection of plants, flowers, and sculptures. The botanical gardens are a perfect place to stop and rest your feet after a long day of touring the city of Glasgow, as there are benches and large grassy areas for you to sit, take a breather and enjoy the weather.
Riverside Museum and Tall Ship
Riverside Museum is Glasgow's award-winning transport museum designed by the renowned architect Zaha Hadid. With over 3,000 objects on display, there's everything from skateboards to locomotives, paintings to prams and cars to a Stormtrooper.
Berthed outside you will find the Tall Ship, Glenlee, the UK's only floating Clyde-built sailing ship and also free to enter. Step on board this impressive ship where you will find all sorts to entertain the kids including an under 5s play area in the cargo hold to a mouse hunt!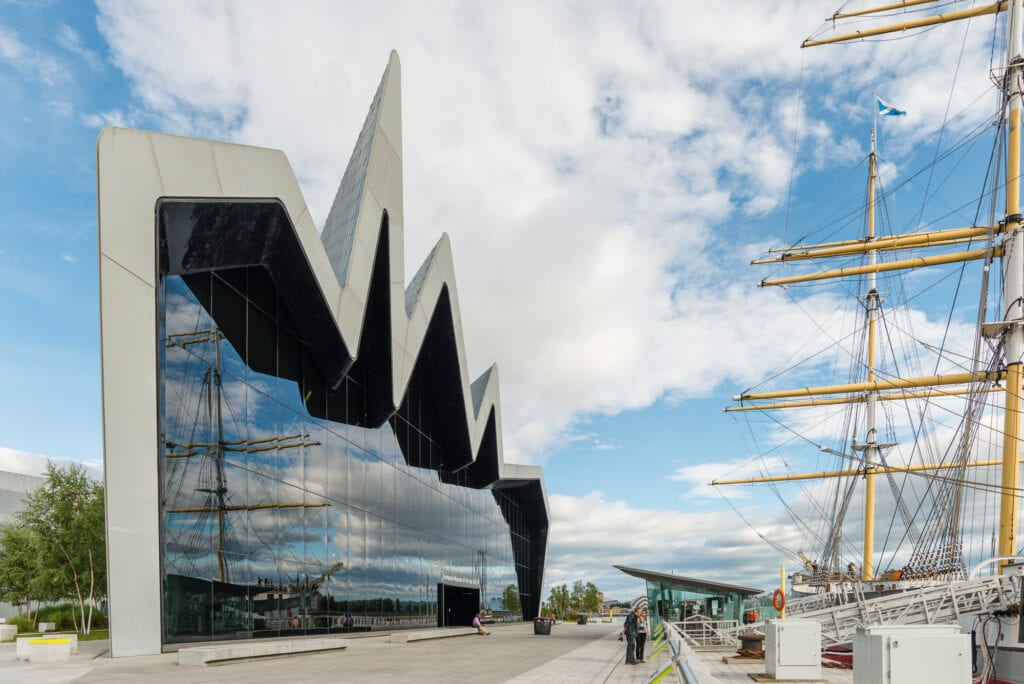 Visit Celtic Park
If you're not a football fan, you might be in the wrong city because Glasgow, Scotland, is home to the Celtic Park field, aka "Paradise," a massive stadium that seats tens of thousands of visitors during football games.
This stadium is constantly bustling with traffic from various matches so if you have the time, look into attending a football match and truly experience a favourite local tradition. To reach this destination from Glasgow city centre, you'll want to catch the metro for the quickest route. Otherwise, it will take roughly an hour to walk the 2.7-mile distance.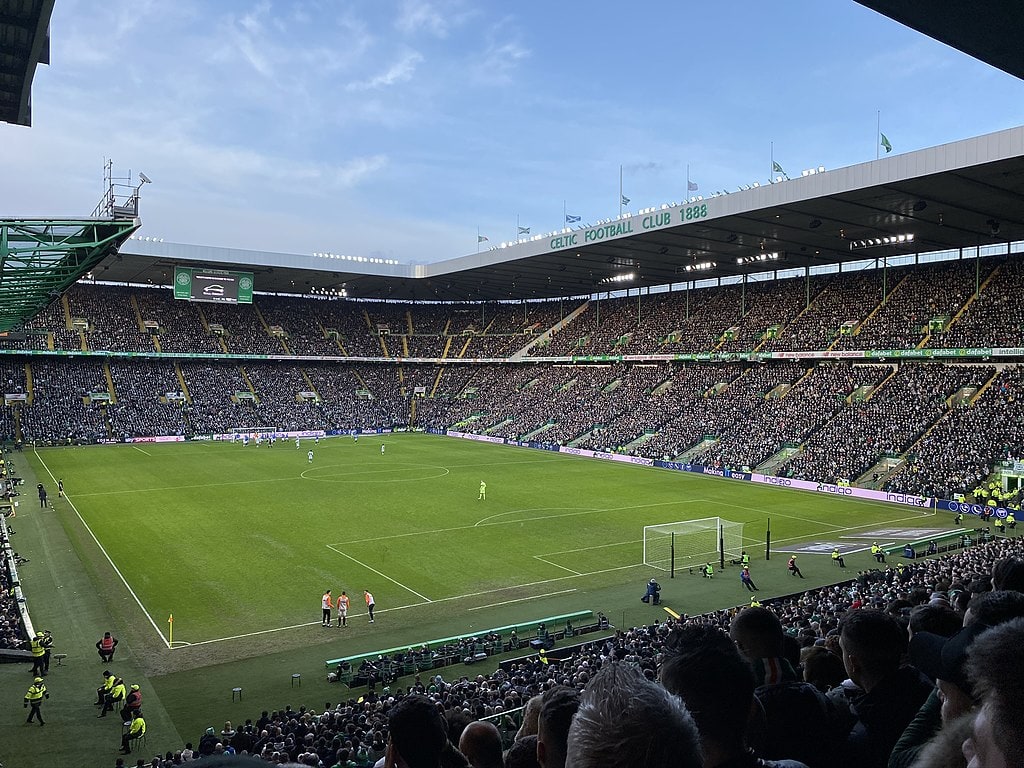 Pollok Country Park
Located in the southside of Glasgow, Pollok Country Park is rich in history, popular with hikers and bicyclists and well known for its shaggy red Highland cattle.
Burrell Collection
In 1944 Sir William Burrell and his wife Lady Constance gifted their collection of 9,000 objects to Glasgow City. A remarkable collection covering 6000 years of history from around the world.
The Collection holds treasures from all over the world. Highlights include one of the most significant collections of Chinese art in the UK and objects from ancient civilisations, including Roman sculpture and Egyptian pottery more than 2,000 years old.
There are medieval treasures including stained glass, arms and armour and over 200 tapestries which rank among the finest tapestries anywhere in the world, as well as paintings by renowned 19th-century French artists like Manet, Cézanne and Degas. Pollok Park and the Burrell Collection are free to visit.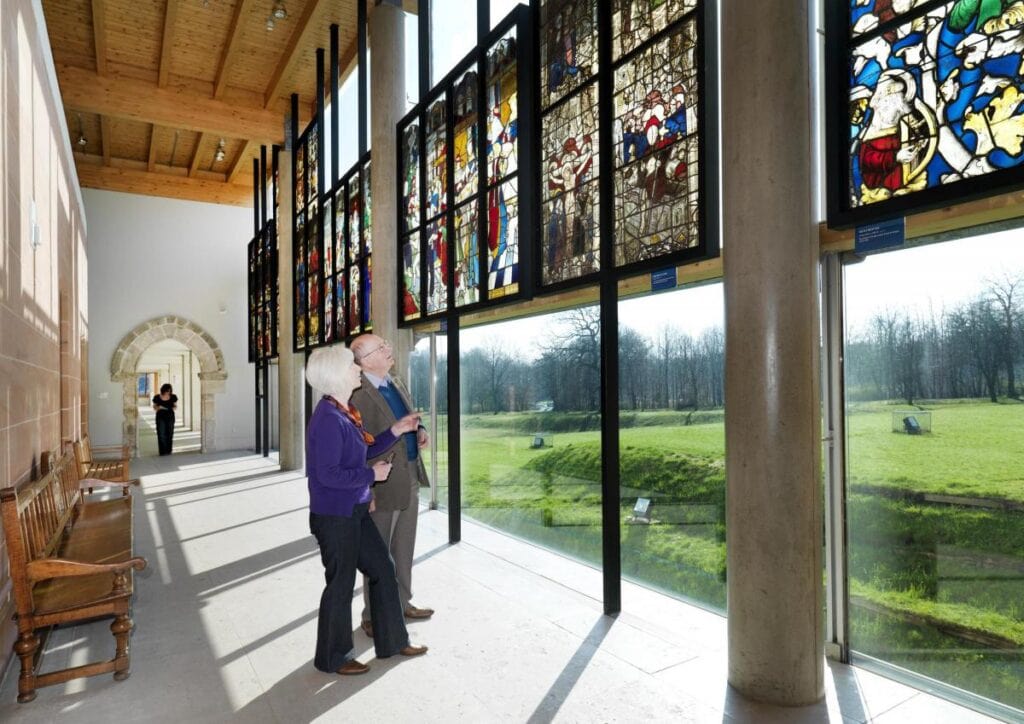 Pollok House
Take a wander around Pollok House's upper floors for a fascinating insight into the upper-class Edwardian lifestyle. The opulent family rooms are packed full of period furniture and artefacts; the library was designed to hold 7,000 books
Venture below stairs and a labyrinth of tiled passageways is an eye-opener to the scale of work it took to run this house. At its heyday, Pollok had 48 members of staff to look after just 3 residents. Refuel in the Edwardian Kitchen café and enjoy delicious soups, cakes and the Trust's signature scones.
Pollok Country Park doubles as the grounds surrounding the fictional Castle Leoch in Season 1 of Highlander. Several scenes in Season 2 were filmed at Pollok Country Park, including a scene with Jamie and Claire in the grounds of Pollok House. Tickets for Pollock house cost per Adult £8.50.
The Tenement House
You cannot pass up a visit to the Tenement House when in Glasgow. This is a middle-class tenement building from the early 20th century managed by the National Trust of Scotland.
This Victorian apartment dates from 1911 to 1965 and much of the furniture and possessions are preserved here and presented as they were during those times.
You can see a range of items from the period, including black horsehair chairs, working gaslights, war-time memorabilia, box beds, and a coal-fired kitchen range. There is an admission fee for an Adult of £8.50.
Glasgow's street art
Wandering through Glasgow you can't help but notice some stunning street art. You can explore the glory of this art on your own or take a guided tour. On this 1.5-hour walk, there are no cathedrals, grand buildings or monuments, you will experience the real Glasgow. You'll meander down alleys and under bridges to uncover some of the city's most beautiful art pieces that are storming over the walls. All with a local, expert guide.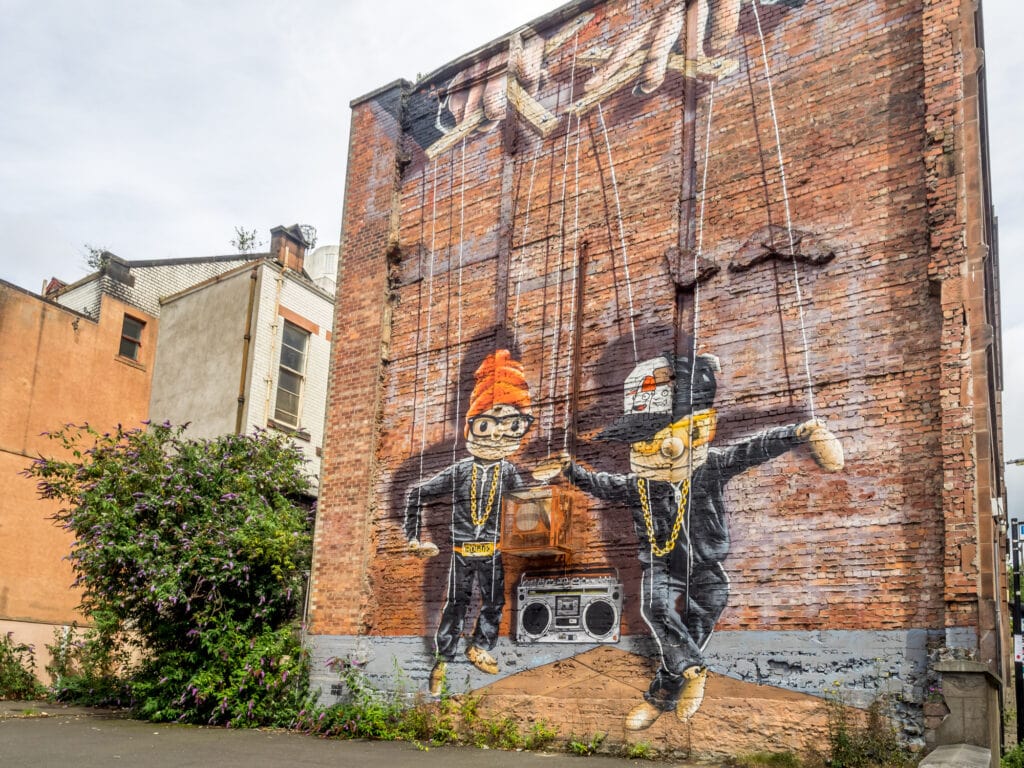 Britannia Panopticon
The Britannia Panopticon is the oldest surviving music hall in the world. Built in the late 1850's as the Britannia Music Hall where up to 1500 people would squeeze into the small auditorium and seat on rough wooden benches to be entertained. Stan Laurel made his debut on this stage at the age of 16.
Today the Britannia Panopticon Music Hall is an ongoing conservation project which was begun in 1997 and as an ongoing conservation project, you can view the Hall in its current, unrestored state. Peeling paint reveals layers of history and every stain has a story, so when you leave the lane outside, you leave the present and travel back in time to the raw and raucous era of the Victorian music hall.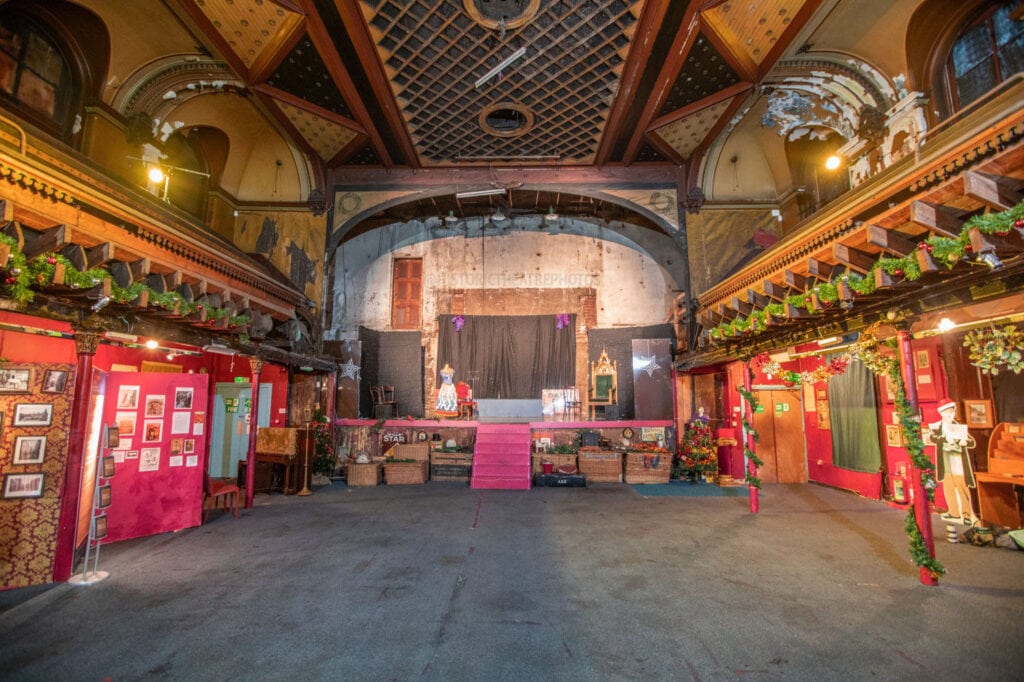 The Hall is open for general viewing from Thursday to Saturday 12 pm – 4 pm (last admission 4.30 pm). Admission charges: Adults £2, Children £1.
There is an exhibition of ephemera, and a merchandise stall with postcards, bags, posters, mugs, and t-shirts that can be purchased to help support the restoration.
Where to eat in Glasgow
While visiting Glasgow you have to try some traditional Scottish foods. Now we're not knocking a deep-fried Mars bar or some Haggis but Scottish food is much more than these two famous dishes. Here are a few superb Glaswegian restaurants to try.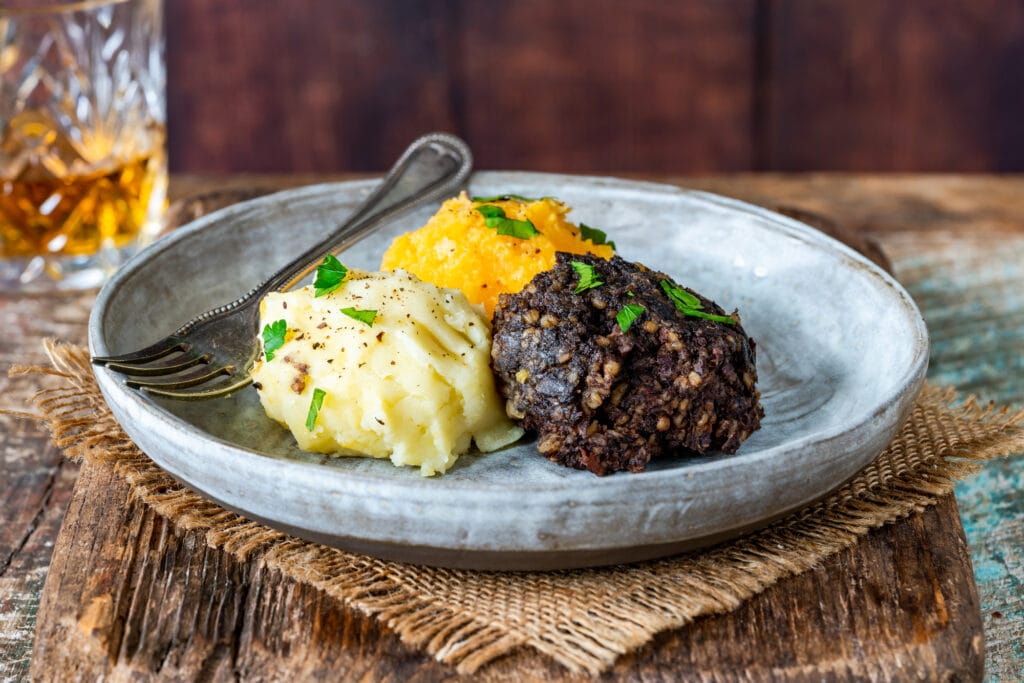 The Gannett
Situated within the heart of Glasgow's trendiest dining scene, the Gannet is an independent restaurant that concentrates on simple elegant dishes made with a focus on seasonal Scottish produce. Featuring dishes like Seared west coast scallops, Perthshire pigeons and Inverness red deer, this place is a must-try.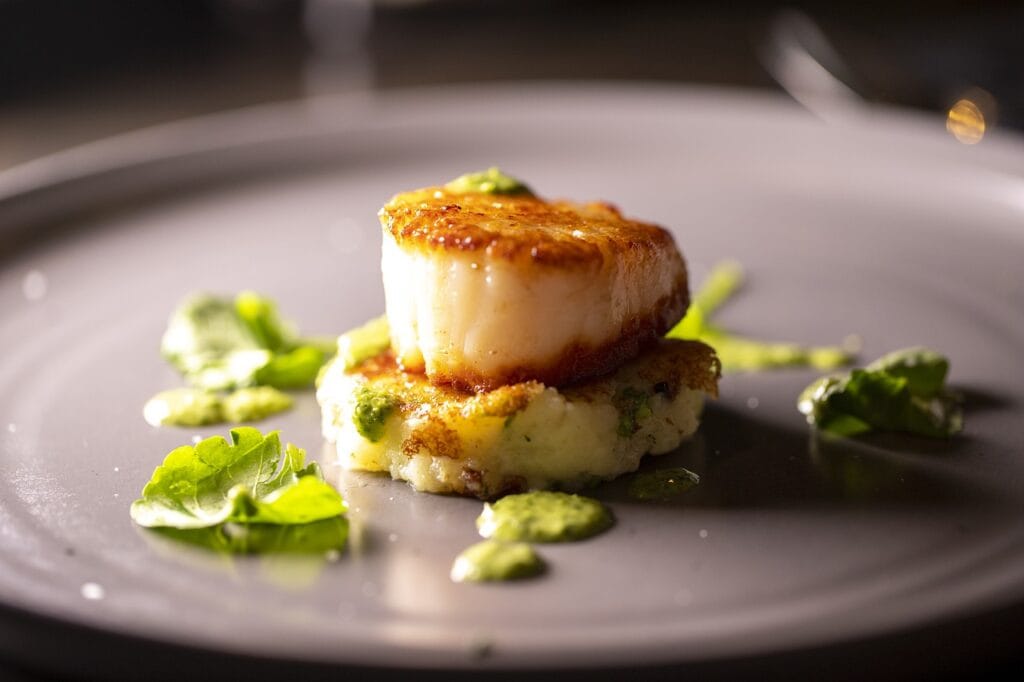 The Sisters
The Sisters has earned a truly sterling reputation over the years, with a reputation for outstanding food and service.
Never has the phrase "Eat up, you're at your aunties" with a menu crammed full of Scottish favourites such as Inverurie lamb rump, Grilled Uist Haddock fillet and the Sister's homemade Scotch Beef steak pie you are sure to find more than a few Scottish plates that will vie for your attention.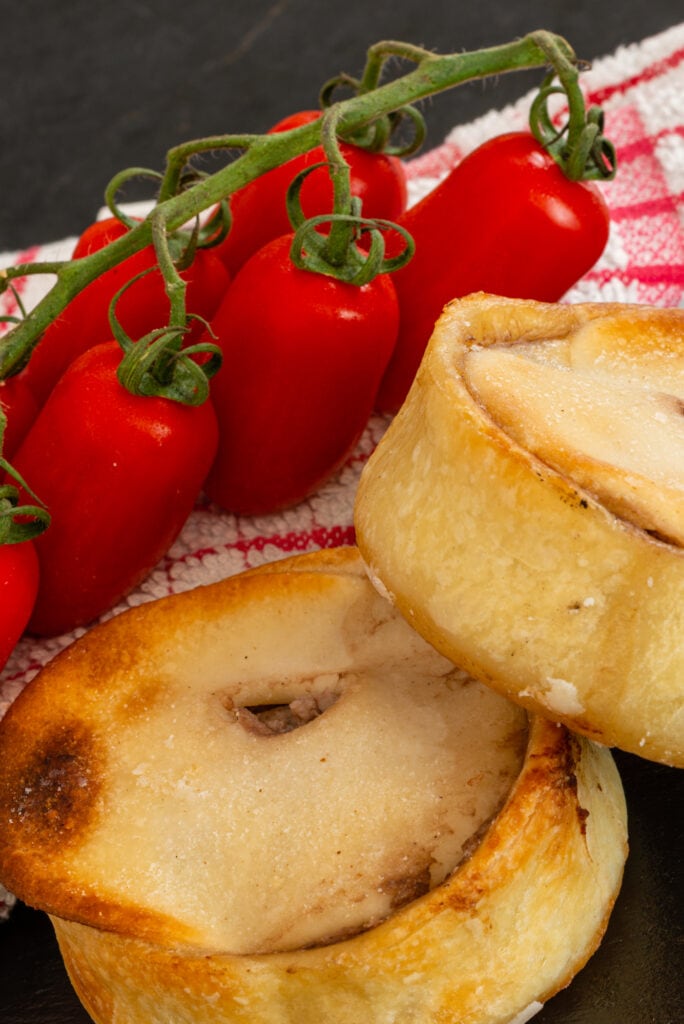 Cail Bruich
The award-winning Cail Bruich has focused on creating a modern take on classic Scottish cuisine and they craft their menus with an appreciation of the finest Scottish ingredients and produce, providing an excellent fine dining experience with a relaxed atmosphere that perfectly fits Glasgow's laid-back style.
The food is truly excellent and features everything from grouse to scallops and paired with their excellent range of Scottish spirits and craft ales make for a very enjoyable night.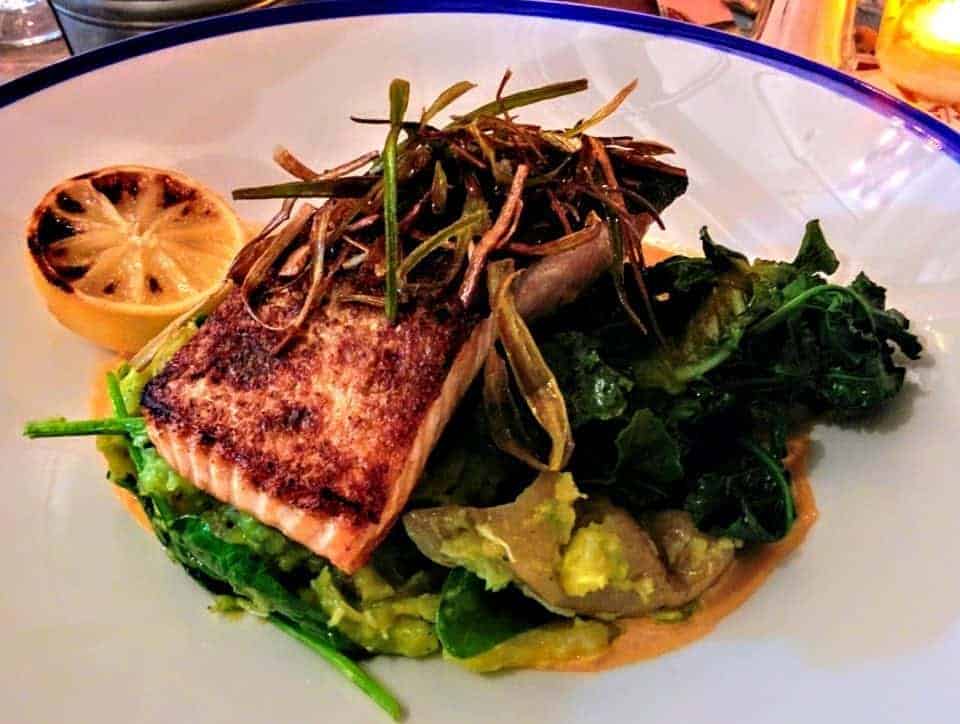 Grab Some Amazing Desserts and Coffee

After weathering the wind and rain of Glasgow and visiting outdoor sites like the Necropolis, you'll want to warm up with some good cuppa tea and some fine Scottish desserts.
Luckily for you, Glasgow features hidden gems across its city with equally delicious cookies, bars, muffins, churros, cakes, and candies. The most decadent non-traditional places to visit will be the two local favourites, Loop & Scoop and Desserts.
The former features churros galore; they have filled churros, dipping churros, churro bites, and homemade gelato—the Latter features ooey gooey cookie dough, cheesecakes, hot custard, and profiteroles.
Finally, if you're looking for more traditional desserts, try Cottonrake Bakery to have shortbread cookies and jam, raspberry tarts, financier, and other delicious baked goods.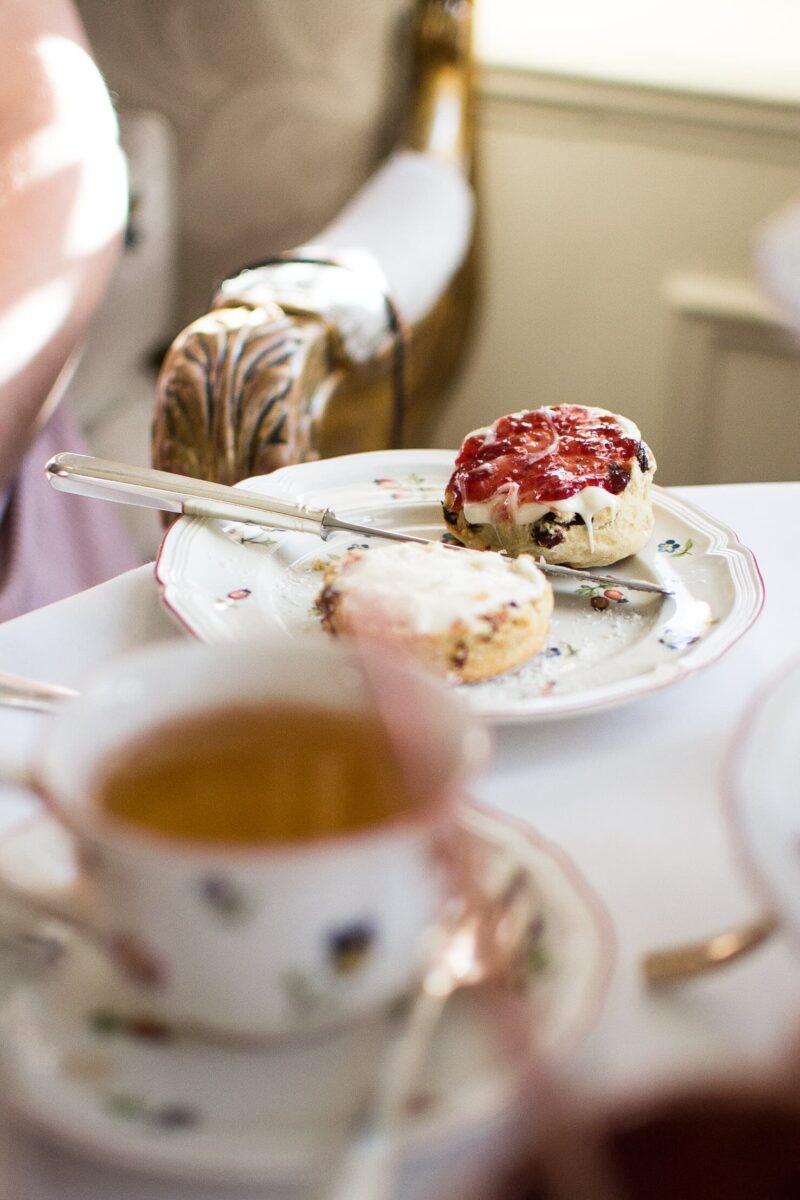 Where to Stay in Glasgow?
Glasgow has many hotels, BnB's and hostel options that range from the super luxurious to very budget. You absolutely won't have any difficulty finding something to fit your price range.
Here are several suggested accommodation options in Glasgow for a variety of budgets:
Whole Apartment – Buchanan Street
Offering free WiFi and city views, Buchanan Street is an accommodation situated right in the centre of Glasgow, just 400 m from George Square and 600 m from Buchanan Galleries. This apartment is 1.5 km from Glasgow Necropolis and 1.8 km from OVO Hydro.
The apartment features 2 bedrooms, a kitchen with a dishwasher and a microwave, a washing machine, and 2 bathrooms. Towels and bed linen are offered in this accommodation. Popular points of interest near Buchanan Street include The Glasgow Royal Concert Hall, Glasgow Cathedral and Sauchiehall Street.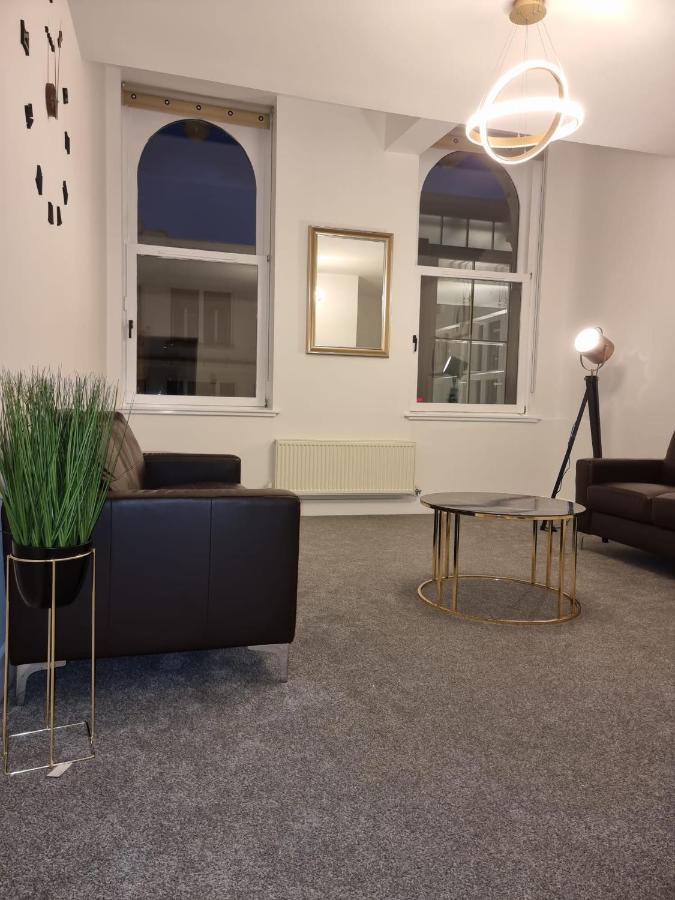 Medium budget – The Pipers' Tryst Hotel
With a central Glasgow location, The Pipers' Tryst Hotel is a unique 4-star restaurant with rooms located at The National Piping Centre – the home of Scottish Bagpiping. Free Wi-Fi is accessible throughout and as a registered charity, all profits go back into teaching the bagpipes within Scotland and locations worldwide.
The Pipers' Tryst offers bedrooms decorated in a Scottish theme and features en-suite facilities with a bath and double-headed rainfall shower. Each room includes a flat-screen TV, a desk and tea/coffee-making facilities.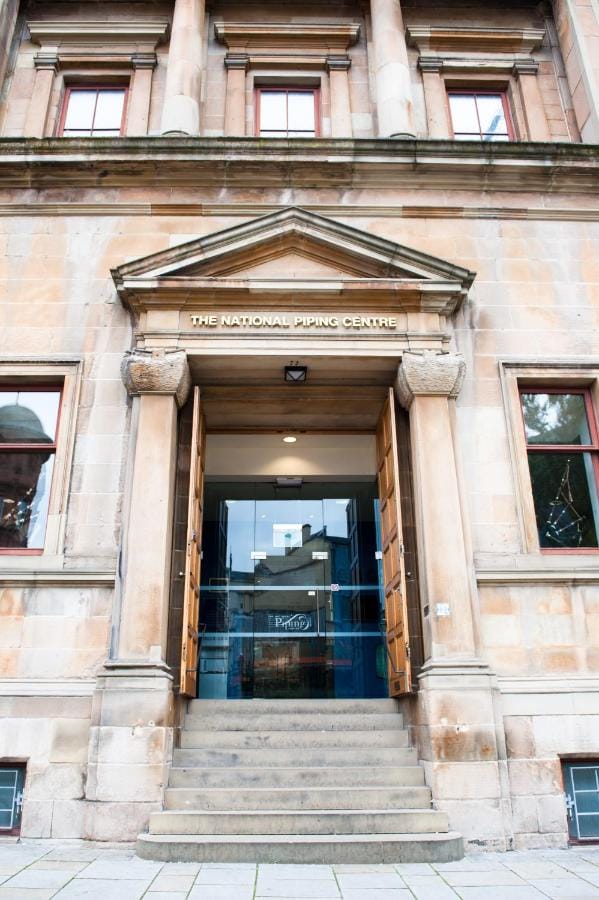 Budget – Euro Hostel Glasgow
In Glasgow's city centre, Euro Hostel Glasgow offers free Wi-Fi and a 24-hour front desk. The modern hostel is just a 5-minute walk from Glasgow Central Railway Station.
Euro Hostel has budget accommodation in private and dormitory rooms. There is also a TV lounge with comfortable seating and a games area with a pool table.
Luxury – Sherbrooke Castle Hotel
The Sherbrooke Castle Hotel is A 19th-century castle-like baronial building that offers luxury bedrooms and is located on the south side of Glasgow in the Pollockshields area. A 10-minute drive from the City Centre and the hotel has a first-class restaurant.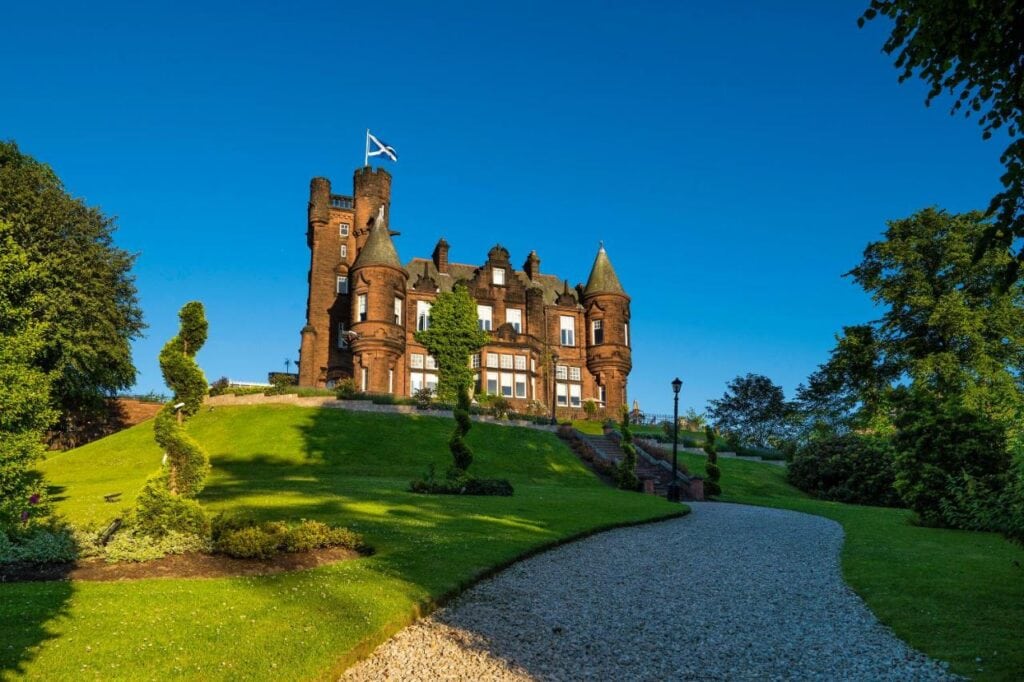 Budget – Brunswick Merchant City Hotel
The stylish Brunswick is a modern hotel with 23 en suite rooms and unique architecture. It is located in Merchant City, a cultural area in central Glasgow, close to George Square. The Brunswick has a vibrant bar, The Amsterdam, which stays open until midnight and is a popular city spot at weekends. Enjoy superb food from around the world and a wide choice of drinks. Just minutes on foot from Glasgow Central and Queen Street stations.
Glasgow is a city with a unique character and a rich history, making it a must-visit destination for anyone travelling to Scotland. This guide covered some of the best things to do in Glasgow, and the best Glasgow attractions, and showed you some of the top places to eat there. We hope you'll have a fantastic trip and if you're feeling adventurous, try some Scottish food like Haggis or Cullen Skink soup. Happy Travels!
The writers of this guest post are two sisters named Yesenia and Sierra, and we enjoy travelling and uncovering travel tips and guides. Our site, The Sisters Who Voyage, is specifically fine-tuned to help create a place where beginner and expert travellers can unite over travel content and discover new travel tips. Enjoy our things to do in this Glasgow guide; we are happy you're here to join us as we help you uncover the best things to do while visiting Glasgow, Scotland.
You might also like
The perfect Ireland and Scotland Itinerary
Scotlands Castle Hotels – 36 Charming Hotel Castles
Touring the extraordinary Scottish Highlands – 42 Places to visit
Journey to the Black Isle of Scotland the amazing mysterious isle
Things to do in Dumfries exploring a literary heritage
The Top 24 Vikings UK locations to visit
148 National Dishes of countries around the world
Pin it to save it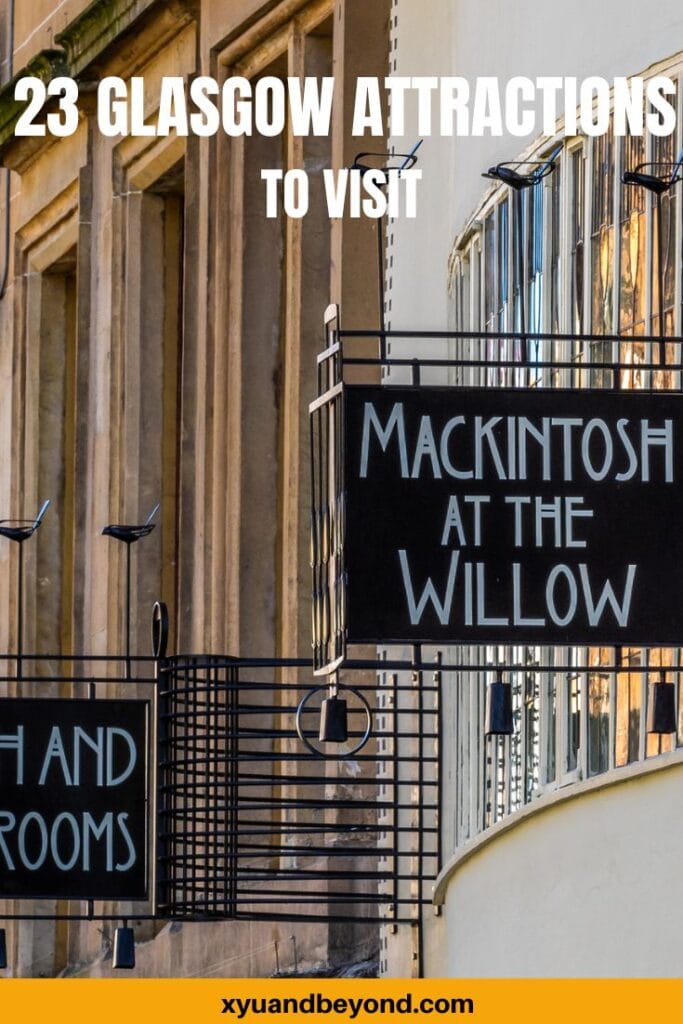 Latest posts by Faith Coates
(see all)