Leather Lane Food Market
I've been visiting Leather Lane market each week, for over three years. Though it's close to my work, it's not the proximity, nor the convenience that has me returning time and time again.
You certainly don't want to be dragging your luggage with you and you can store your luggage near St. Pancras Station and then grab the tube to Farringdon station from Kings Cross.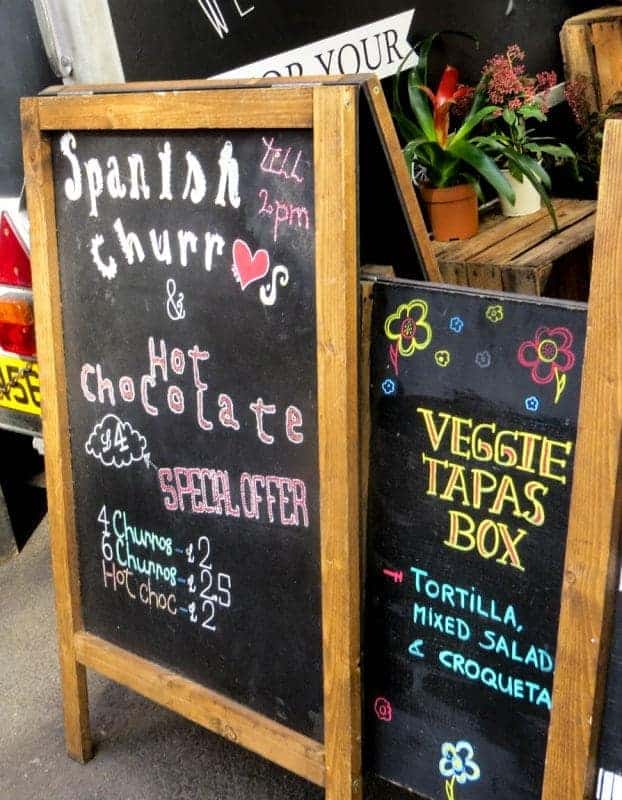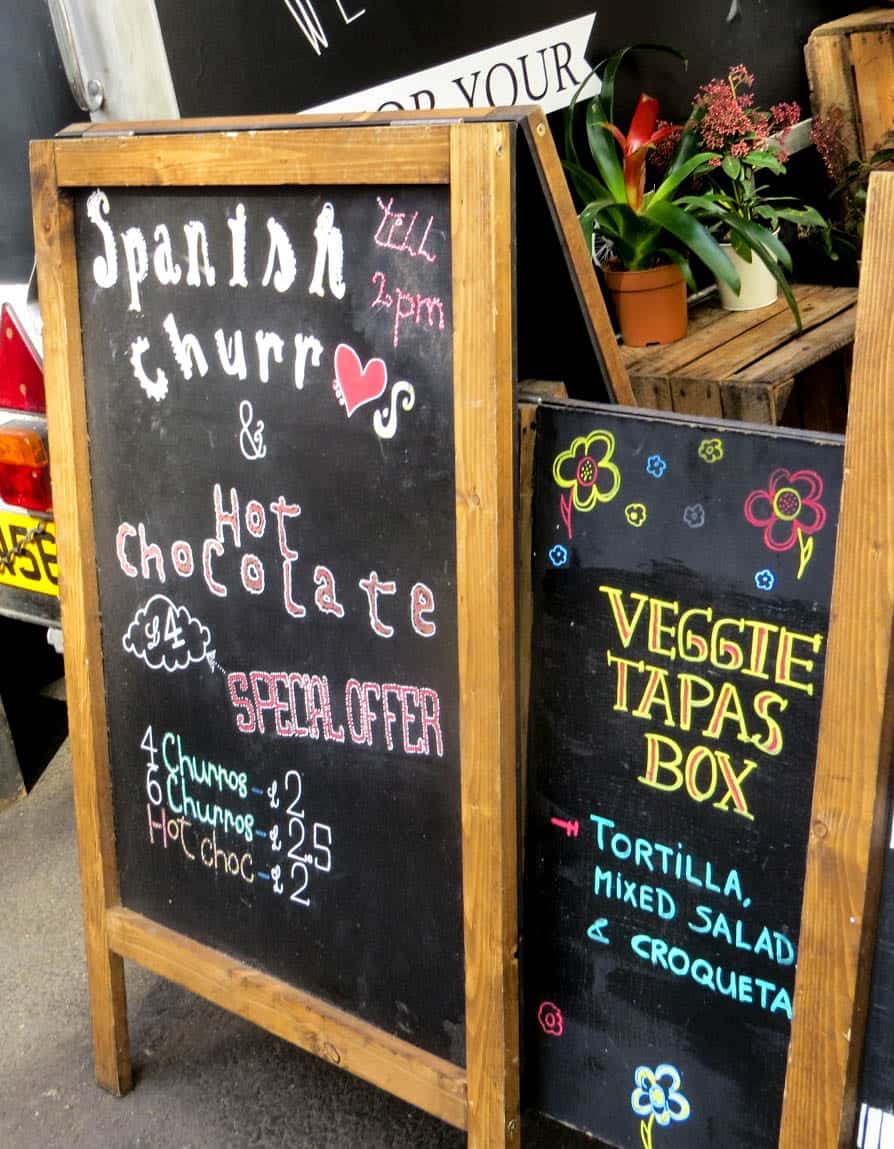 Leather Lane Food Market runs every weekday from around 10 am – 2 pm and is within 2 minutes walk of Farringdon and Chancery Lane tube stations. Leather Lane Market sits between the Clerkenwell Road and Hatton Garden. Clerkenwell Road is a hothouse of street art.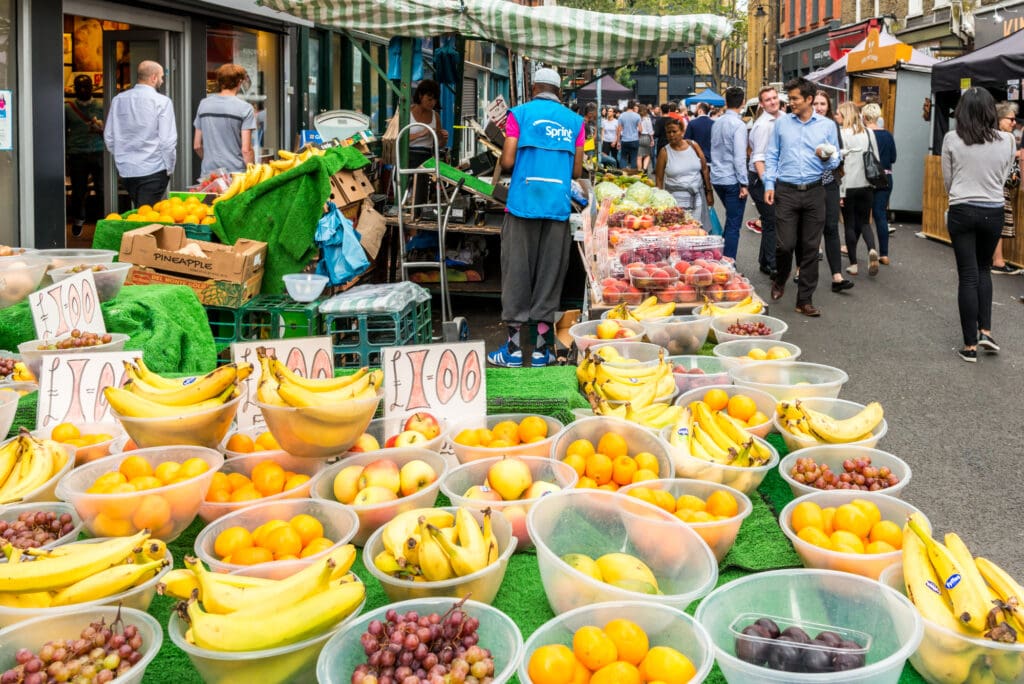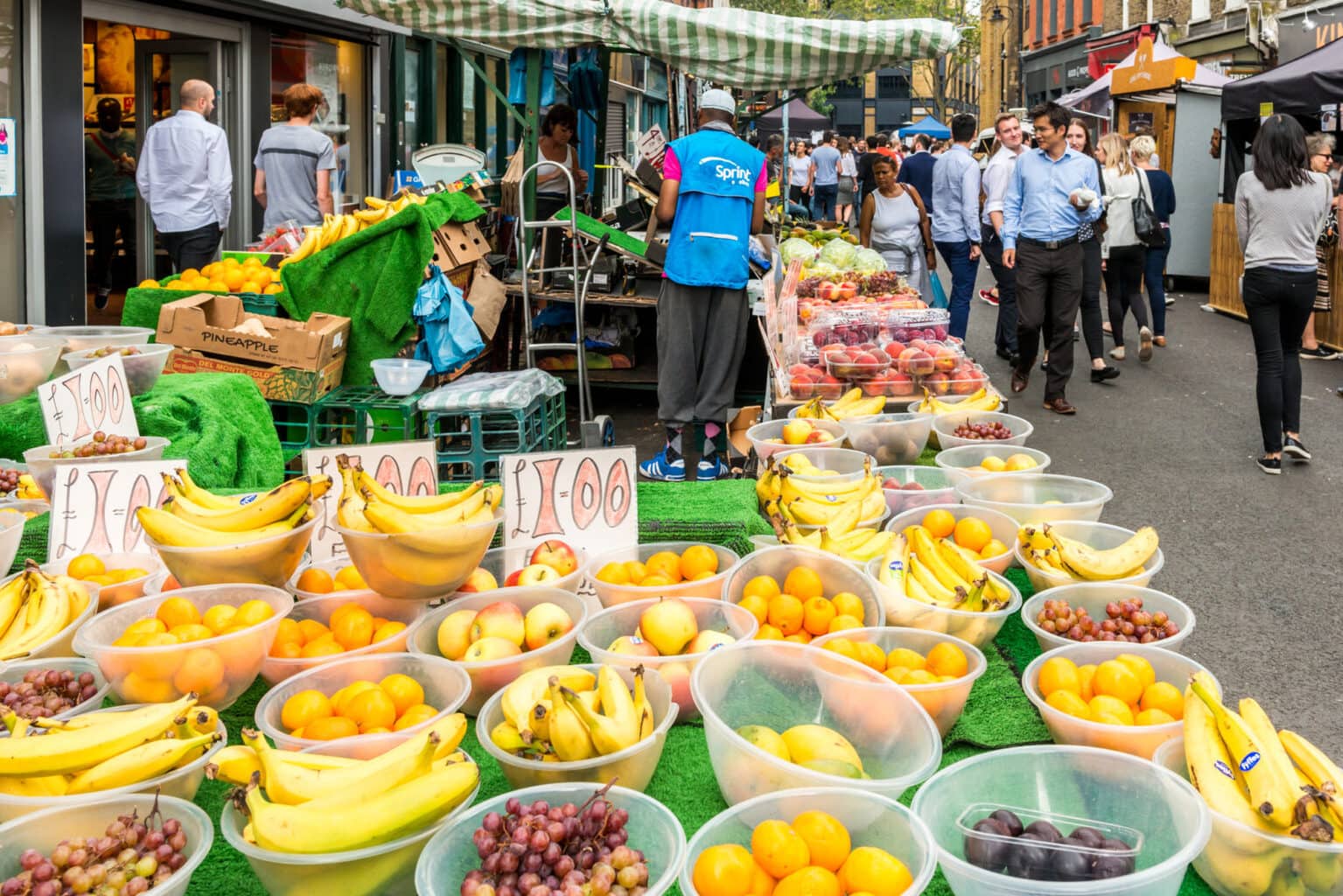 Leather Lane market spans the entire length of the lane, nestled snuggly between trend-setting Clerkenwell and diamond-clad Hatton Garden. Historically Leather Lane market was a classic bric-a-brac market, it has stayed true to this, to some extent, still selling a bit of everything from fruit, fresh flowers to fantastic coffee.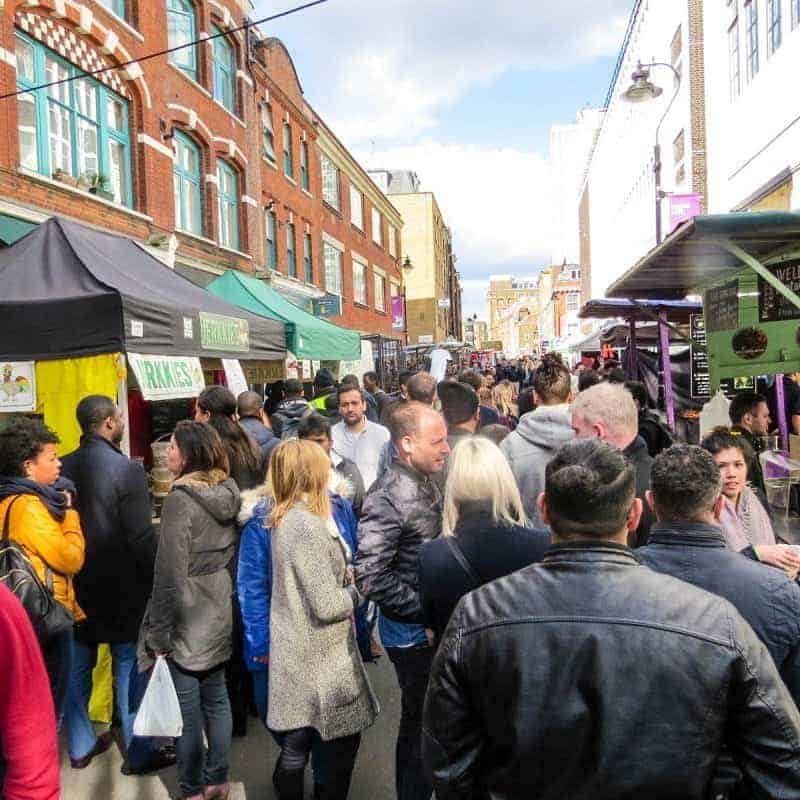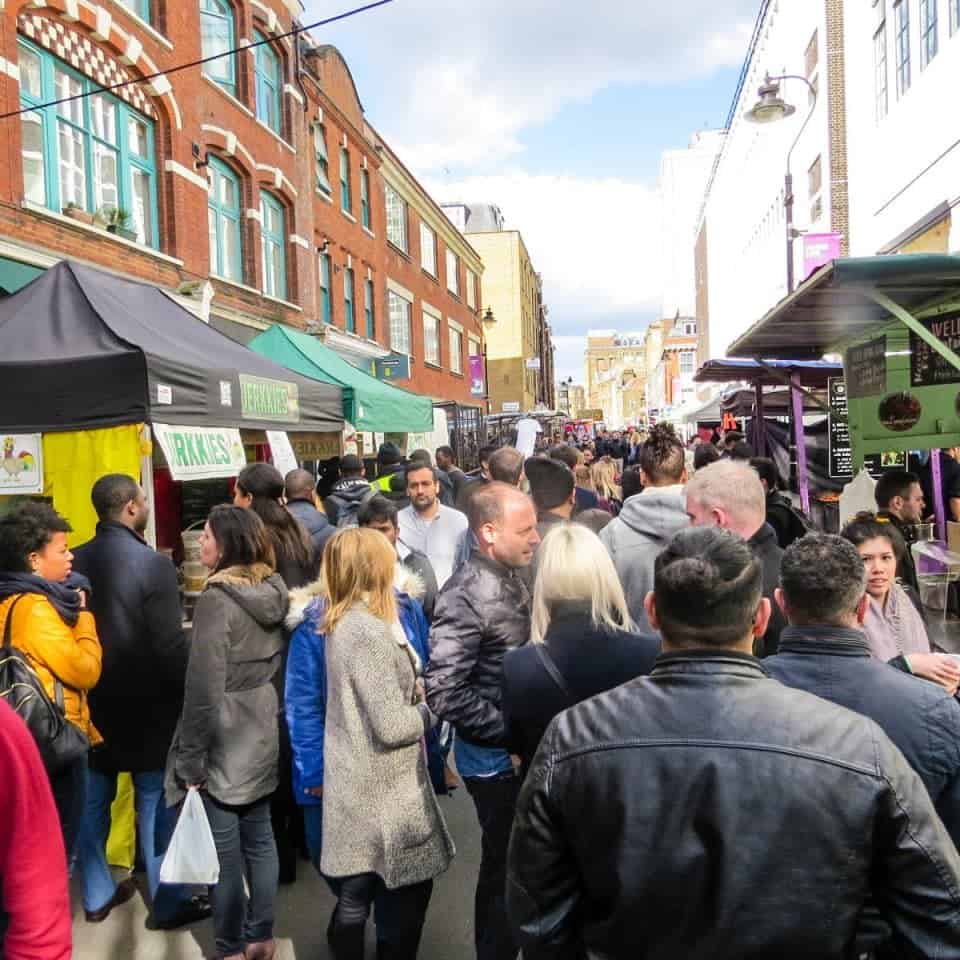 What to expect when visiting Leather Lane Market
The reason I go to Leather Lane though is not for any of those above though. In recent years Leather Lane has become a haven for those working in local businesses to sample some truly fantastic cuisine. Amongst the cheap clothes and fruit and veg stalls is some of London's most delicious street food. Office workers go in swarms to graze the eclectic mix of street food.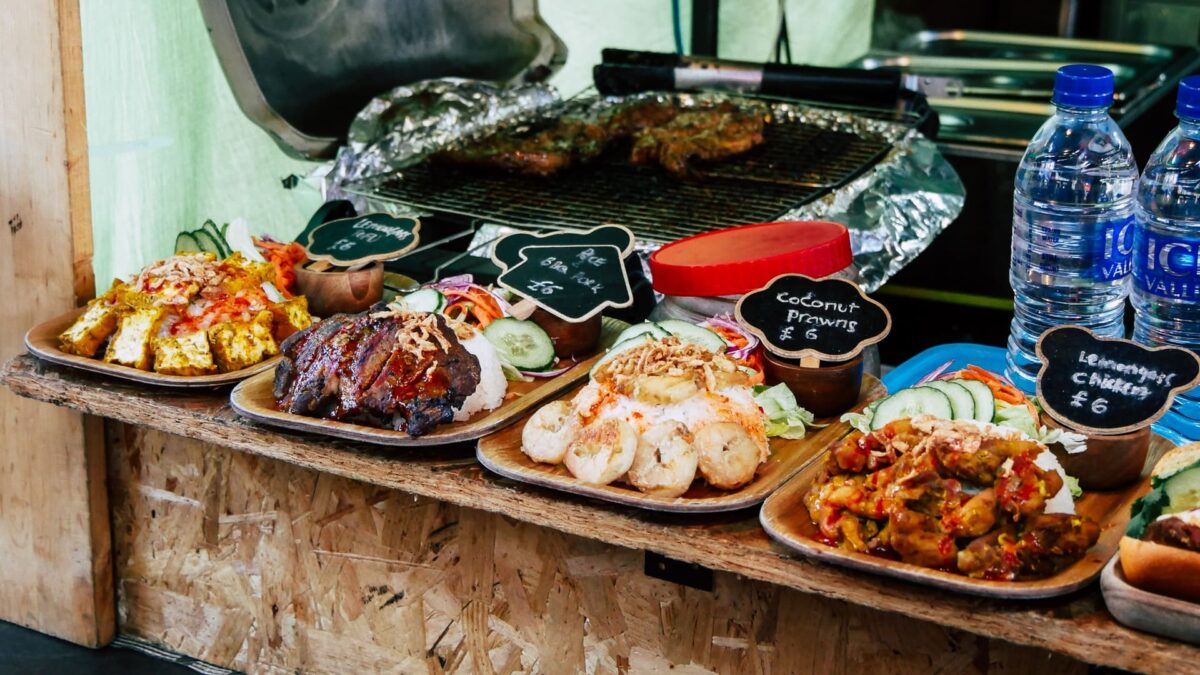 There's everything from Indonesian, Classic British, Jamaican to BBQ. My personal favourite dish comes from Victus and Bibo, who serve a legendary lamb and halloumi wrap, packed with flavour. It has a balance of succulent meat, salty cheese, crunchy salad and punchy chilli perfectly enveloped within flatbread.
Leather Lane Market has been operating for nearly 400 years and it is one of London's best and constantly evolving markets. These days it is the home of some superb street food and feeds hundreds of local workers at lunchtime. Leather Lane has become "hipster" with loads of fancy coffee shops and independent stores opening up to serve the millennial crowd. Don't take that as a put down some of the most interesting and eye-catching shops are being opened by the younger crowd and they are fantastic treasure troves.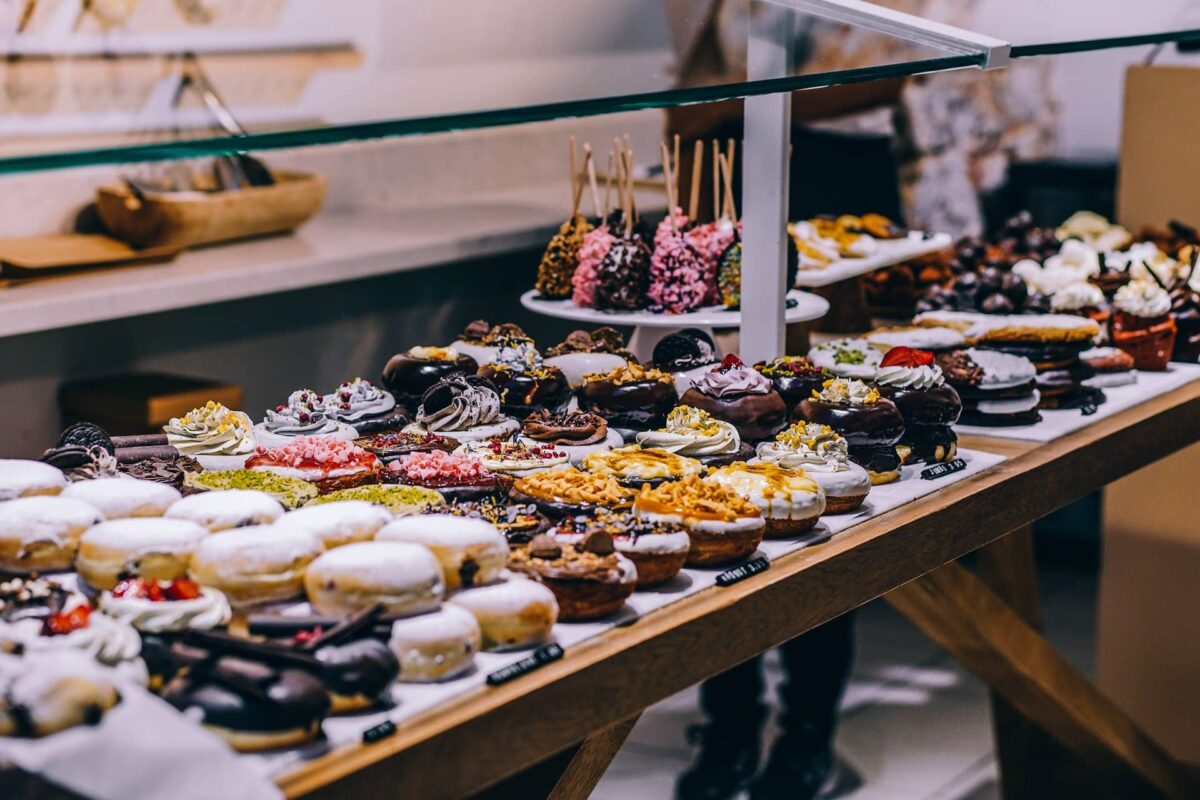 Leather Lane is a very residential area which surprises some as it is in such a central location. There is a fabulous sense of community here. The Friends of Leather Lane Market group and Leather Lane Stars project work hard to preserve this. Sure there are some chains here like Subway and Greggs but no major chains have established a presence here so it's all pretty local.
Having grown up in London I've been spoiled by the variety and cultural melting pot that is the foodie scene here. We have every type of cuisine here and you don't have to wander too far to find something new. Leather Lane's innovative, flavourful food sets it apart from other markets in East London and the City.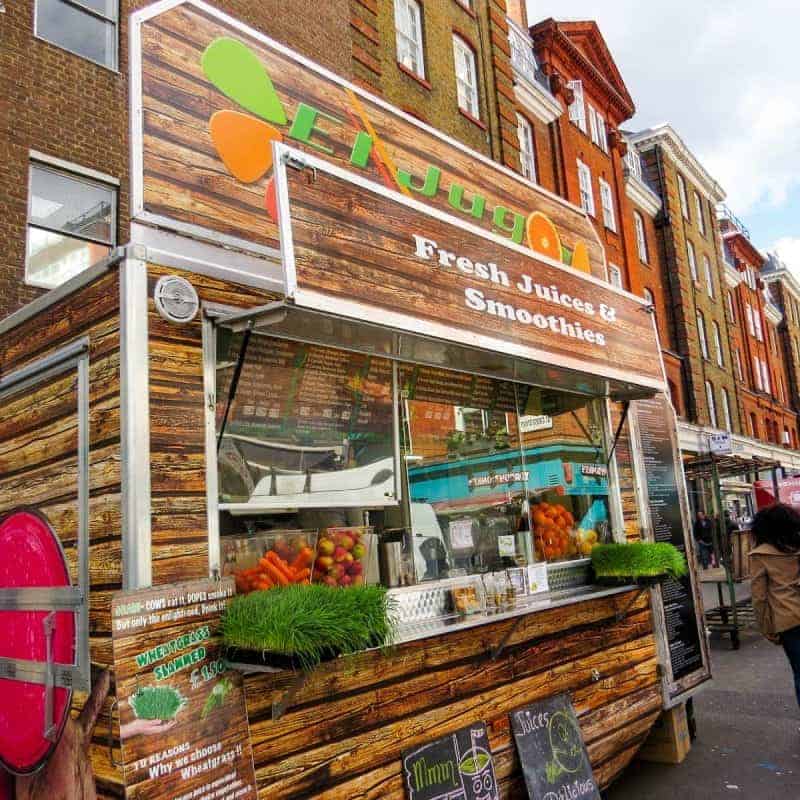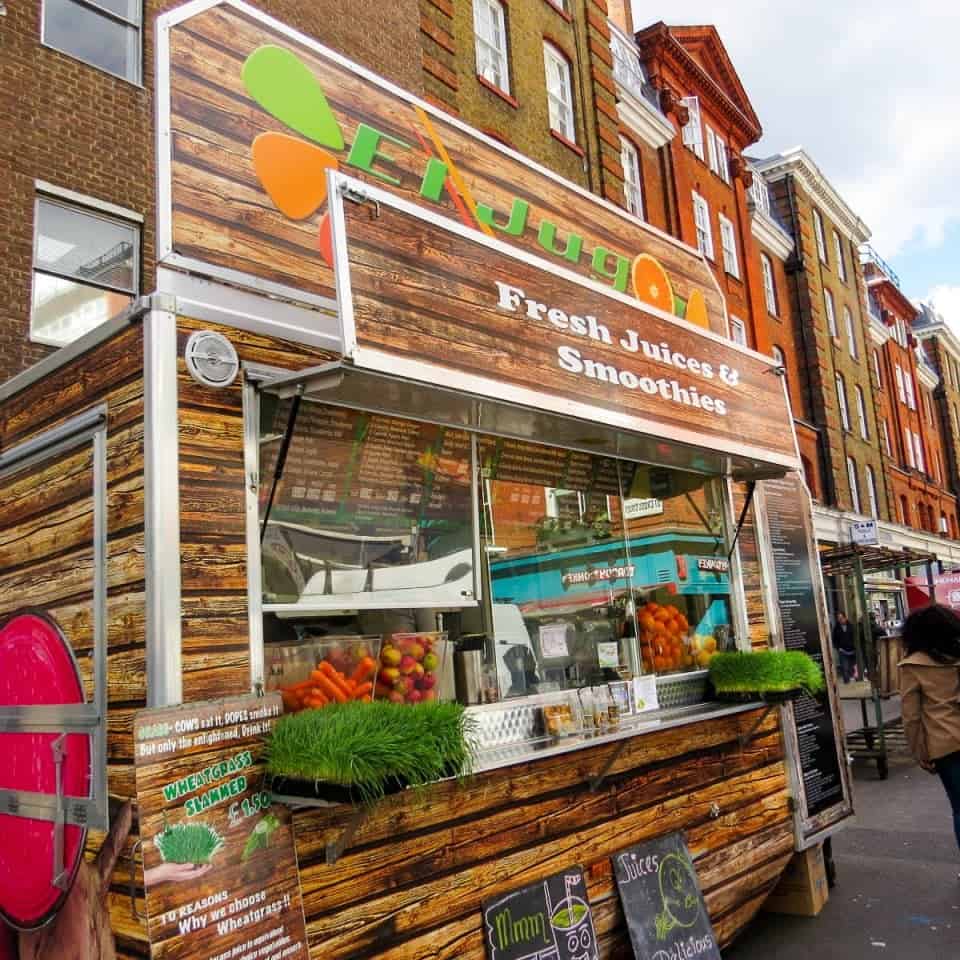 Some of England's quirkiest foods
Here are a few of Leather Lane's Street Food stalls
Jerkkies
Serves high-quality Caribbean cuisine in their Hatton Garden restaurant, as well as from their street food stall which can be found in Leather Lane on weekday lunchtimes.
You can either get a lunch box for £6.50 or a wrap for £4.50 (large £5.50), with fillings such as the classic Caribbean jerk chicken, southern fried chicken, vegetable curry and callaloo and saltfish.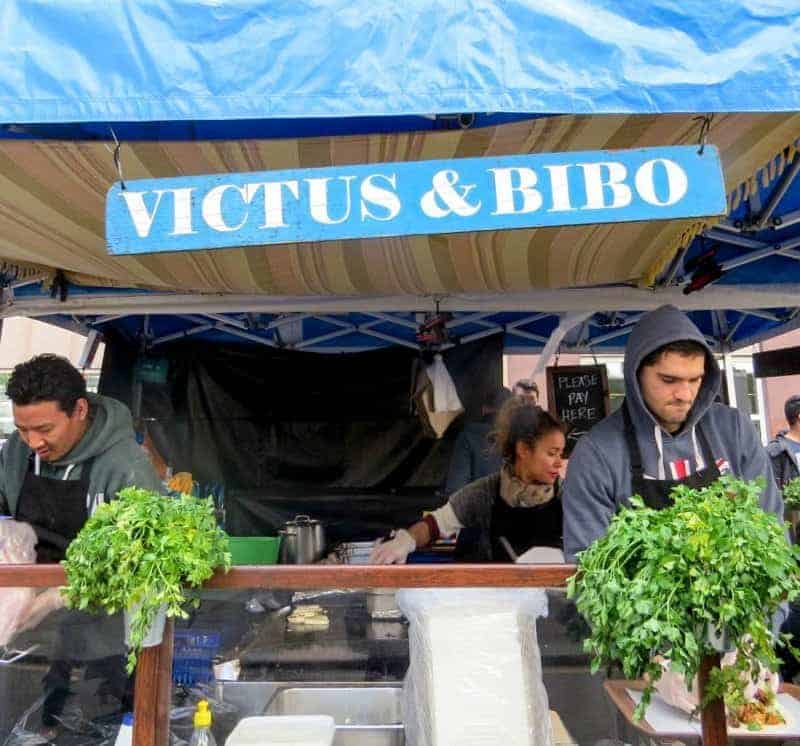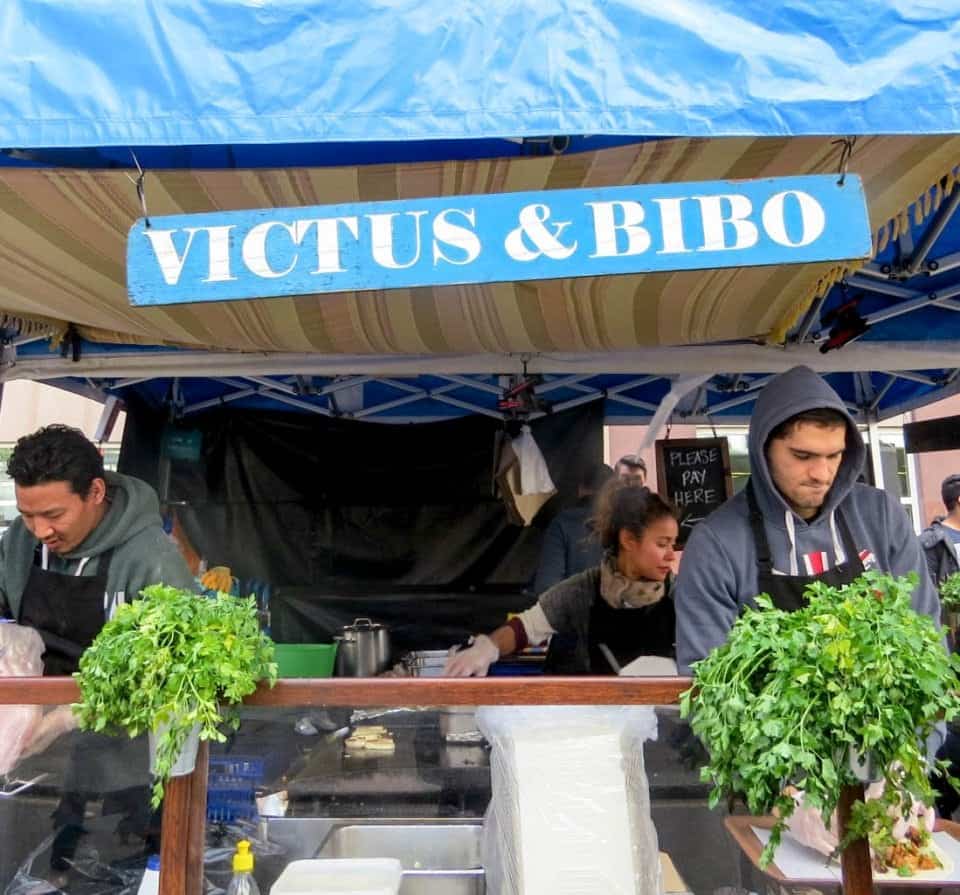 Victus & Bibo
A weekday lunchtime street food stall at the Chancery Lane end of Leather Lane market which serves Turkish pizza and wraps.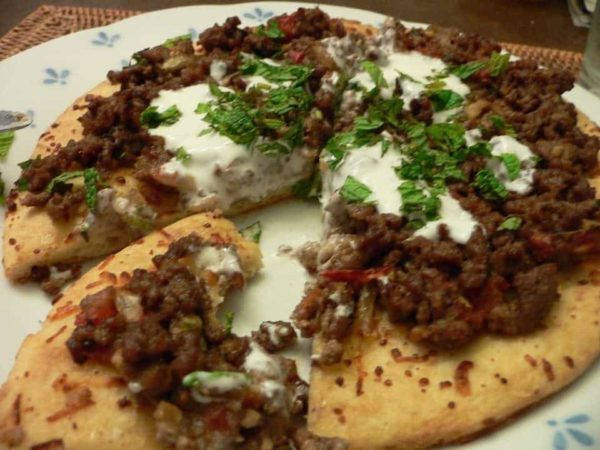 Pod
Pod serves healthy and environmentally friendly fast-food for eat-in and take away. The menu changes with the seasons and includes freshly made soups, salads, sandwiches.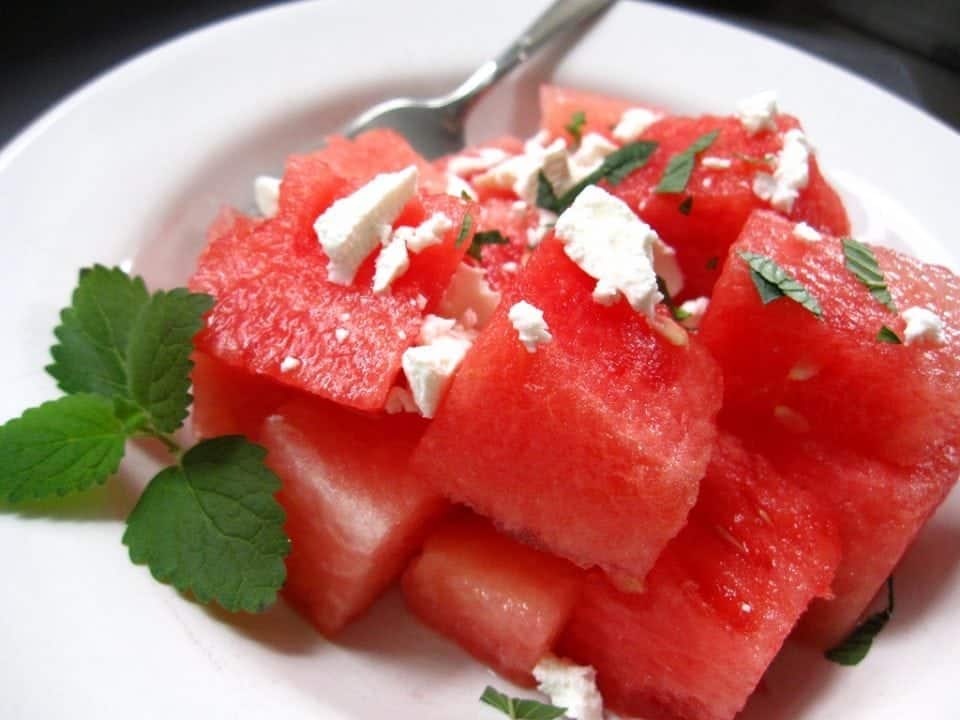 Prufrock Coffee
A specialist coffee shop from 2009 World Barista Champion Gwilym Davies. Open Monday to Friday: 8 am- 6 pm. Saturday and Sunday: 10 am – 5 pm
KIN
Offering pan-Asian street food, KIN boasts a comprehensive choice of freshly prepared dishes from Asian countries including Japan, China, Thailand and Vietnam.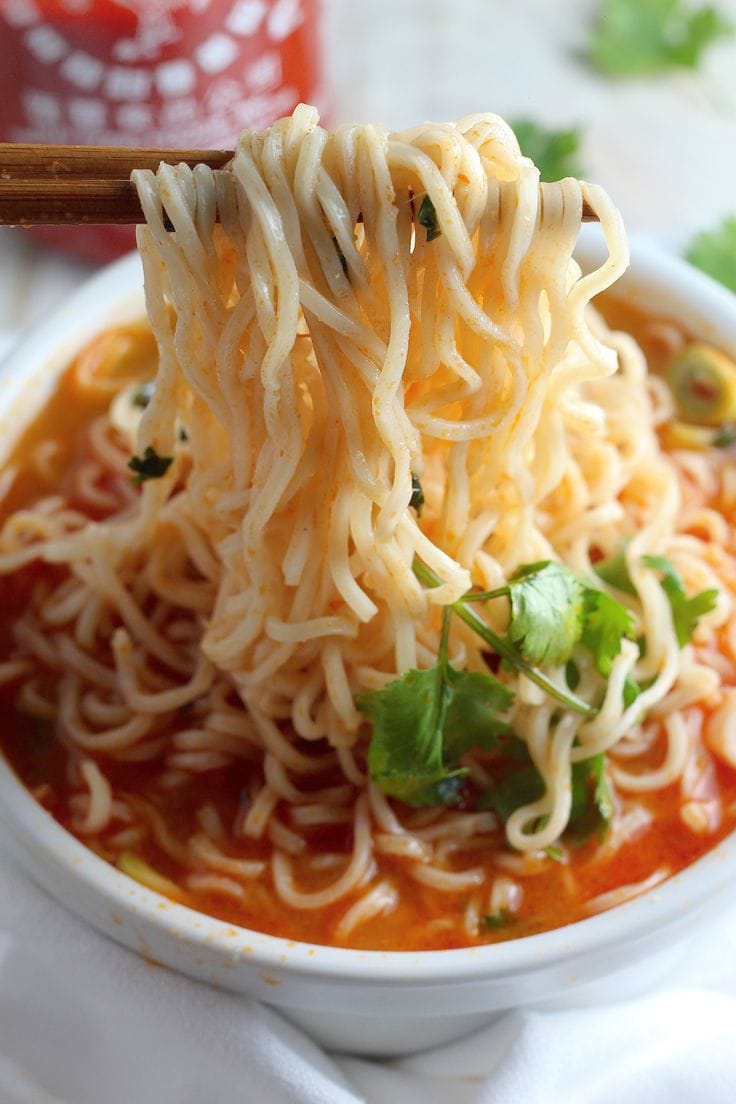 Department of Coffee and Social Affairs
A specialist coffee shop within a renovated and remodelled architectural ironmongers that offers a selection of bagels, pastries, freshly-made sandwiches, quiche and cakes to eat in.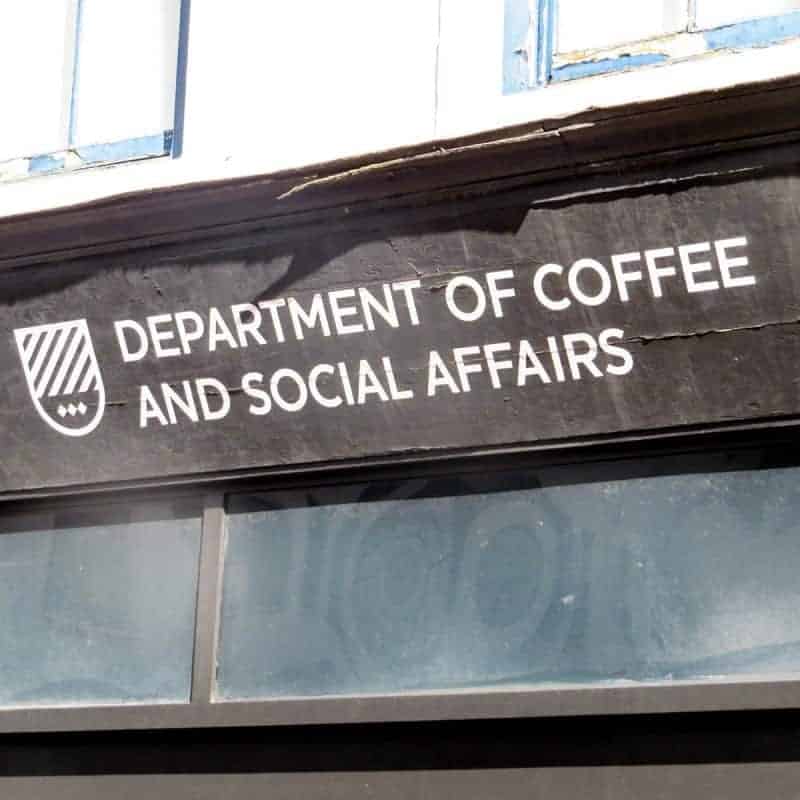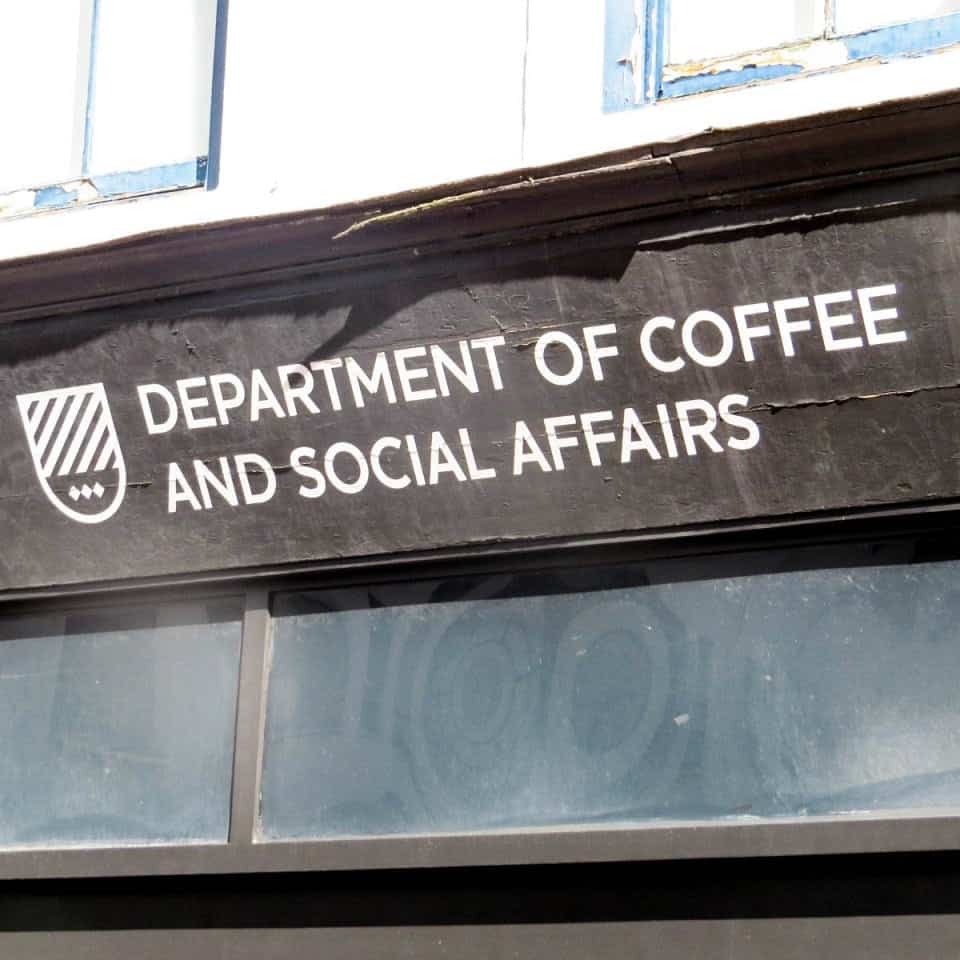 Tiffin
A large sandwich bar and cafe that serves a wide variety of freshly made sandwiches, salads, pasta, pies and soups.
Ptooch
Vegetarian salad bar with an emphasis on middle eastern / Mediterranean flavours. Think tabbouleh, grilled veg (aubergine, courgette), couscous, hummus olives plus lettuce mixes, pasta salad and more.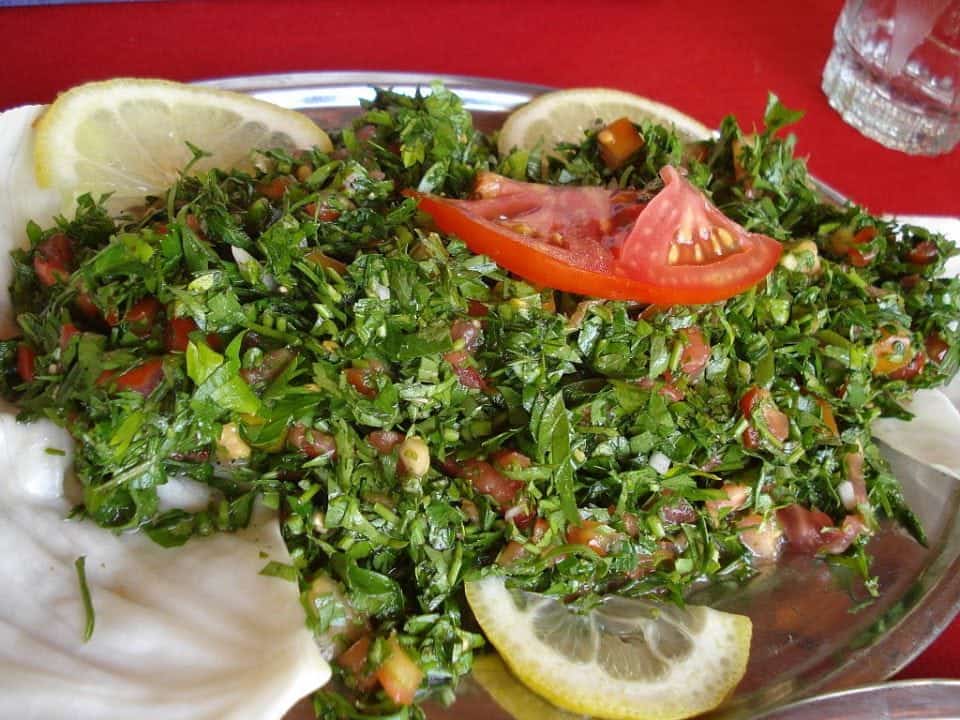 Daddy Donkey
Daddy Donkey serves burritos, tacos, fajitas, tamales and other Mexican street food made from fresh and natural ingredients.
Traditional Plaice
A licensed fish restaurant and take away on Leather Lane that serves a range of fresh seafood dishes including fish and chips, swordfish, lemon sole, and more.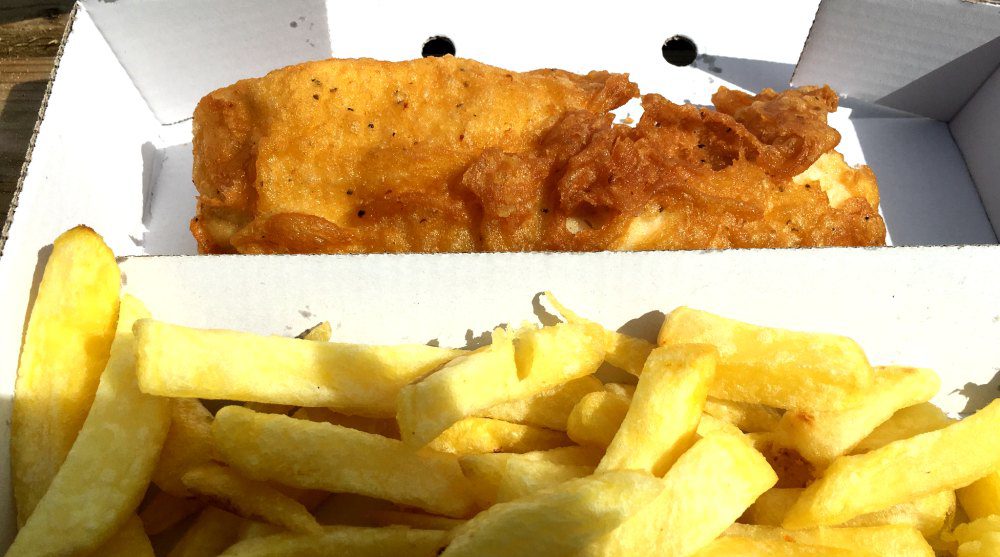 Pieminster
Pieminster shops sell a wide variety of pies and sausage rolls made from British sourced ingredients.
Tajimi-Tei
A Japanese restaurant on Leather Lane opening only for lunch and specialising in Sushi and Sashimi. A la carte and set sushi and sashimi menus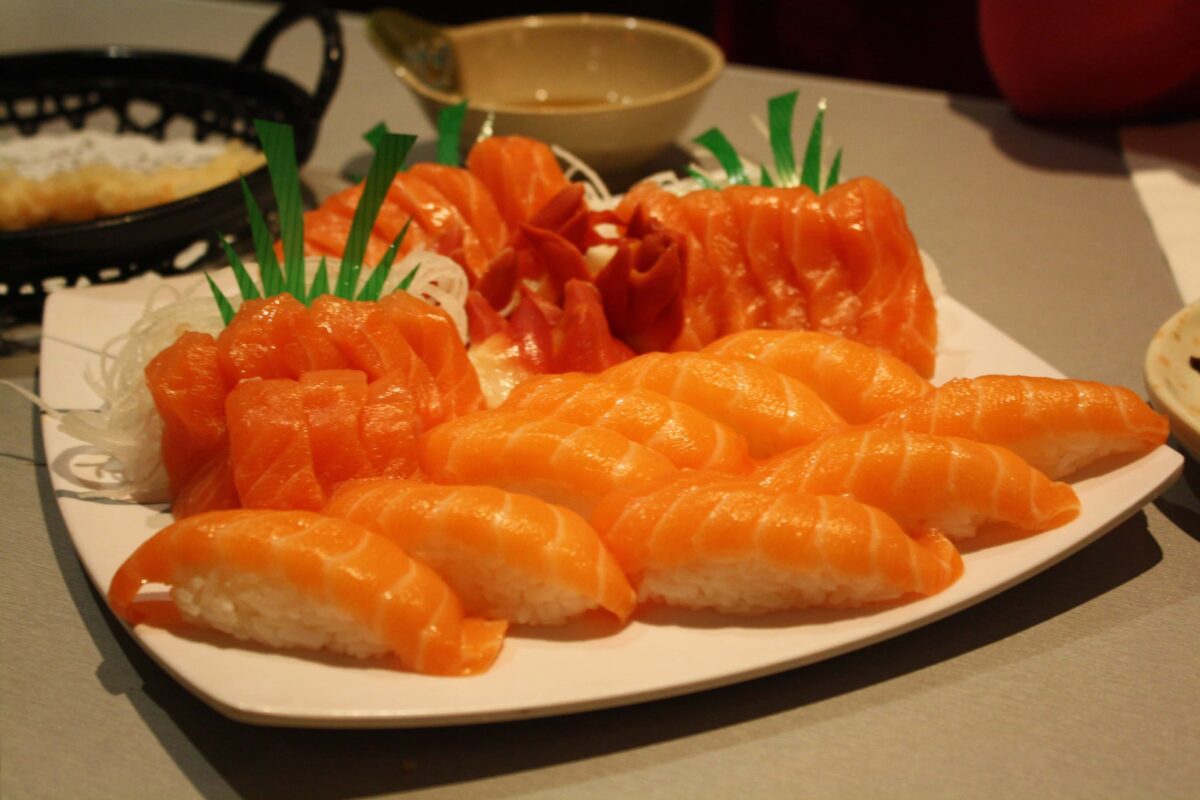 Al-Kouther
Al-Kouther is a Mediterranean and Continental cafe on Leather Lane selling food such as falafels, wraps, hot dishes, sandwiches, pastries and refreshments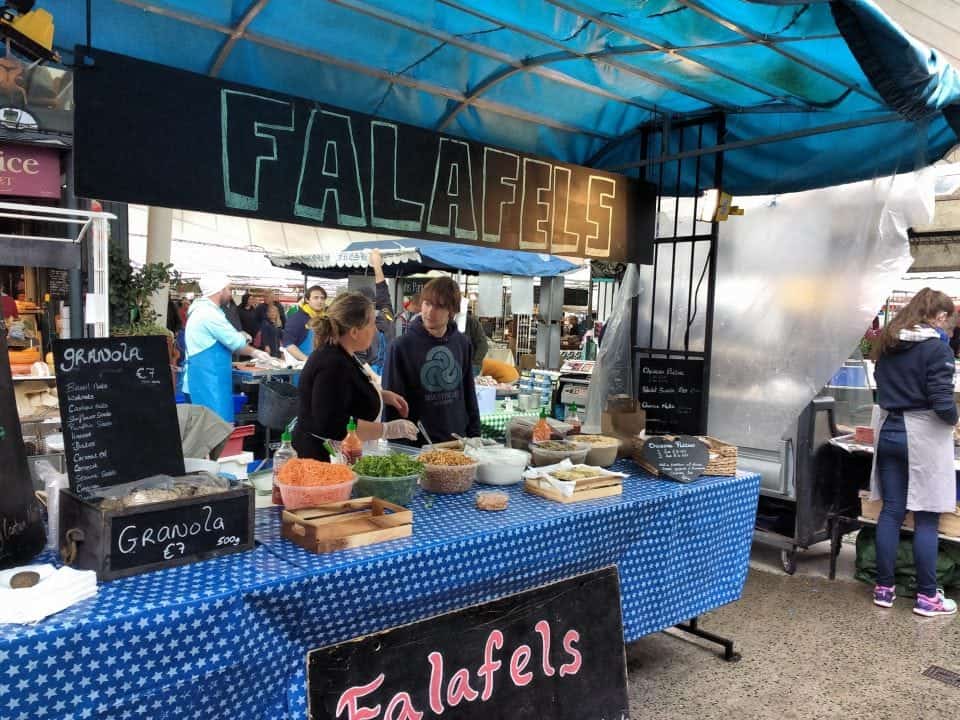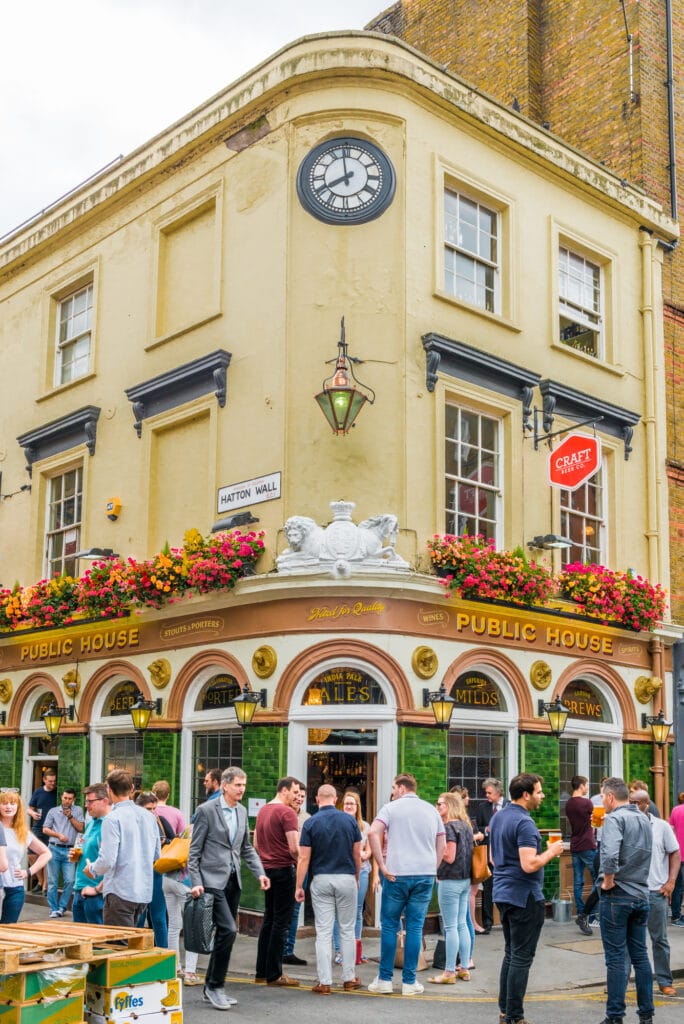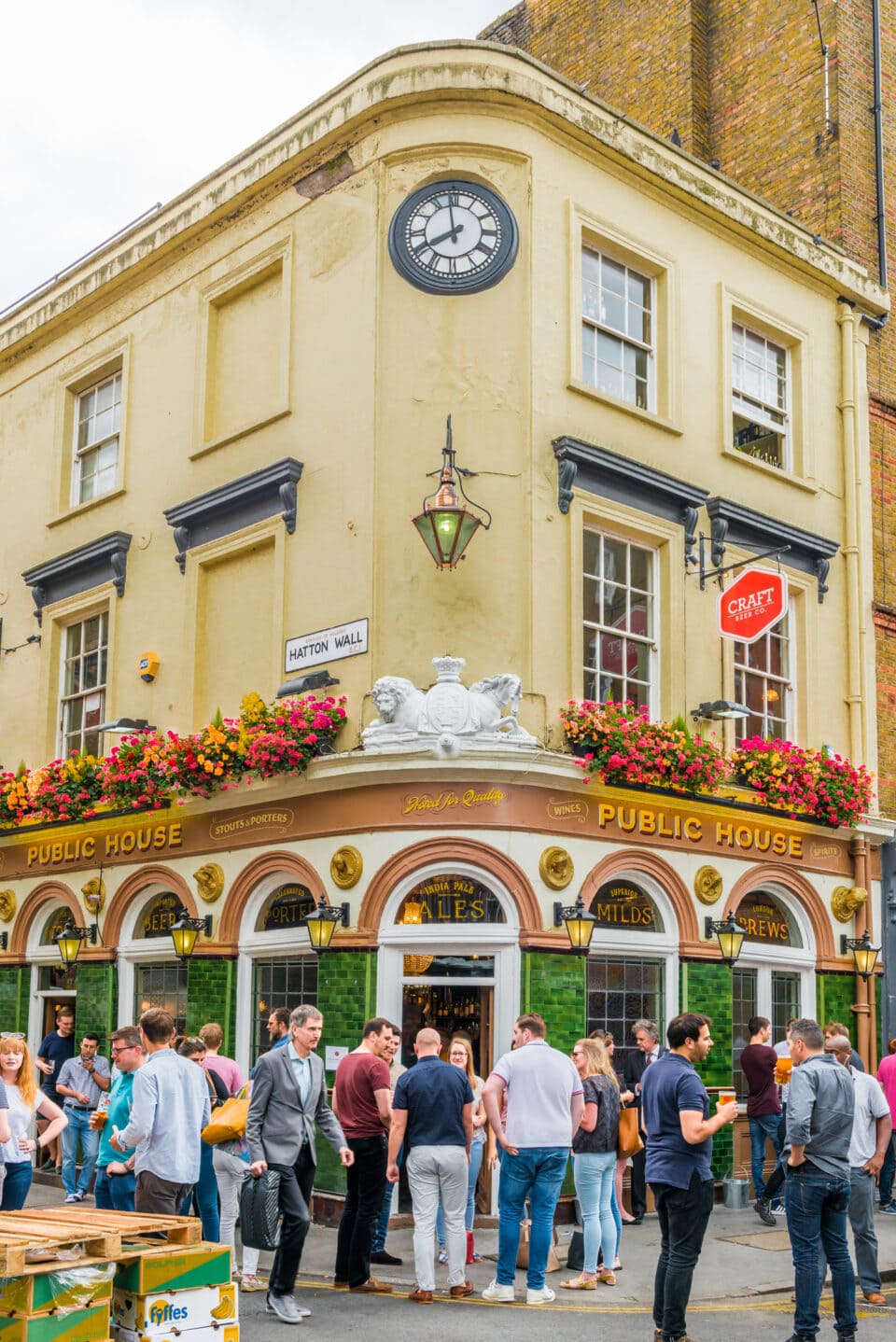 Are you a big fan of street food? Me too so check out some other areas of the world where street food reigns supreme. If you are in London don't forget to head towards Borough Market it's a foodie experience you won't want to miss.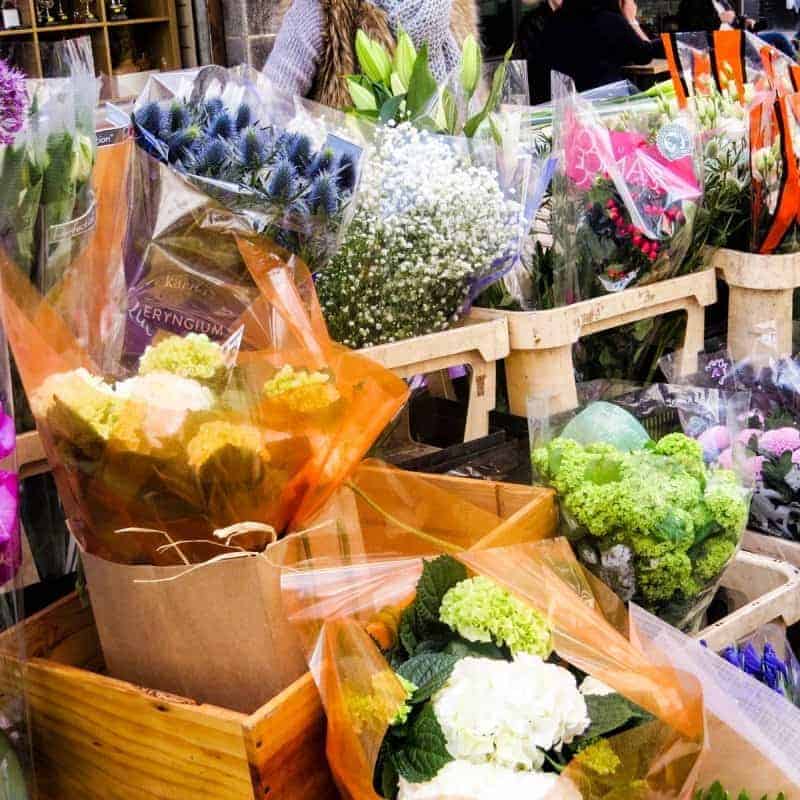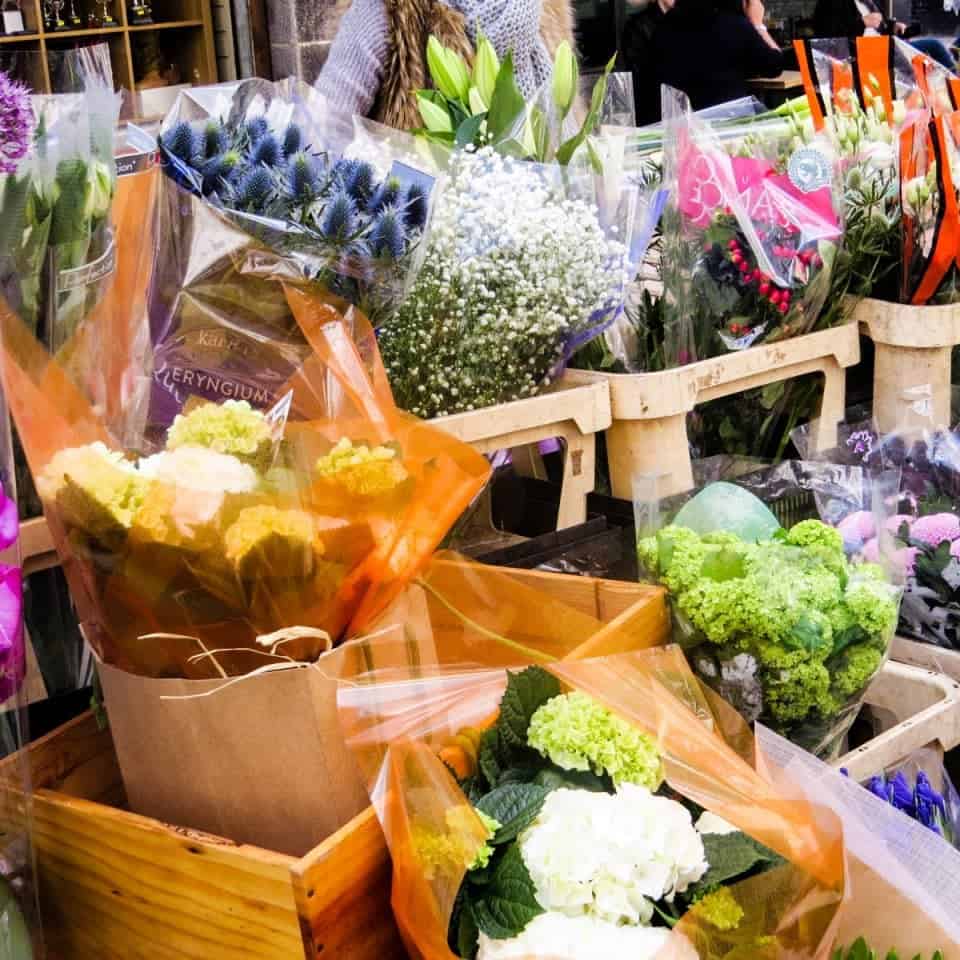 For those who like their food with a bit of elegance and luxury, you need to head to one of London's Food Halls. These are gourmet foodie centres in some of London's most luxurious shops like Harrods, Fortnum's, and Selfridges.
Written by Reena from Lifestyle Enthusiast Reena, is a self-confessed foodie, recovering perfectionist, travel-enthusiast and a big fan of true luxury. Please check out Reena's Social Media channels for some great content.
Food Around the World – Foodie favourites
The weirdest street food around the world
Best food markets and food halls in N. America
Borough Market London the best gourmet Guide for foodies
Food Travel 27 stories of food around the world
Where have you eaten the best street food you have ever tried?
Pin it for later

Latest posts by Faith Coates
(see all)