Calabria itinerary: Ultimate 5-day road trip to Southern Italy
Off the beaten path, Italy can be difficult to find. Calabria is one of those destinations that is magical. Calabria is a region of Italy largely undiscovered by foreign tourists. What could be more alluring than the toe of the boot with its rugged countryside, the sparkling Tyrrhenian Sea, and ancient cities hanging from sandstone cliffs? All without the crush of tourists not to mention there are so many things to do in Calabria it can keep you busy for more than a week.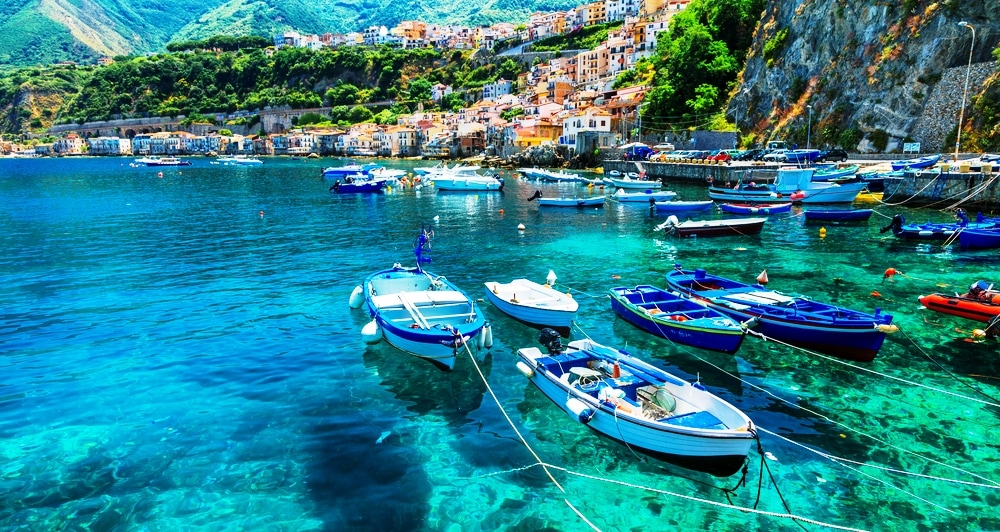 A southern Italy itinerary, like the rest of Italy, is sure to touch you right in the heart. There is a long list of the top things to do in Calabria and all over Italy, with its romantic language, exquisite pasta, and surprising gelato delight visitors. Welcoming Italian locals, ancient history, and the stunning landscapes, of Sardinia from Verona in the north to Sicilian road trips in the south, draw travellers from every corner of the world. This hidden region will make you want to move to Italy.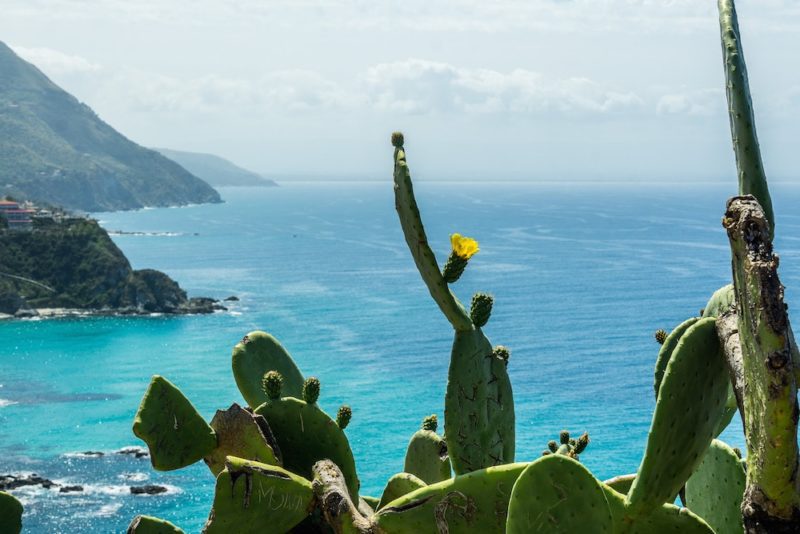 Southern Italy is meant to be savoured rent a car, slow yourself down and saunter through this 5-day itinerary in Calabria.
Xyuandbeyond is reader-supported. When you buy through links on our site, we may earn an affiliate commission. You can read my privacy policy here.
How to get to Calabria
There are 3 airports in Calabria:
Lamezia Terme International Airport: this is the most important airport and is the one I advise you to use. …
Reggio Calabria Airport: with several daily arrivals and departures from/to Rome and Milan.
Crotone Airport: with various arrivals and departures from several Italian cities.
I recommend renting a car in Calabria as it is one of the best ways to get around to those out-of-the-way locations. It isn't difficult to drive in Italy but you will need an international driver's license if you are from the US. Here are some super useful tips for driving in Italy.
A great way to really see Italy and travel all over the country is by touring Italy in a motorhome which you can either rent in Italy or travel from the UK in.
What is Calabria known for?
Calabria is located at the toe of Italy's boot. This Southern Italian region is famous for its spicy and authentic cuisine, which features Cipolla (red sweet onions), hot chillies, garlic, and sundried tomatoes. Calabria is also known for its beautiful beaches and the laid-back holiday vibe with far fewer tourists than the rest of Italy – a true hidden gem.
CALABRIA MAP
Tropean to Scilla & Lamezia terme
Places to see in Calabria
Your 5-day Calabria Itinerary
Day 1 & 2, Tropea
Your first Calabria destination is that of Tropea, Italy sits atop a huge sandstone rock that drops away to the sea making it a stunning destination.
To get to this first stop on your southern Italy itinerary, fly to Lamezia Terme and rent a vehicle at the airport. Just over an hour's drive away is Tropea. There are also approximately 20 trains a day that runs between Lamezia Terme and Tropea.
Settle into your accommodation, breathe in the sea air, and start exploring southern Italy.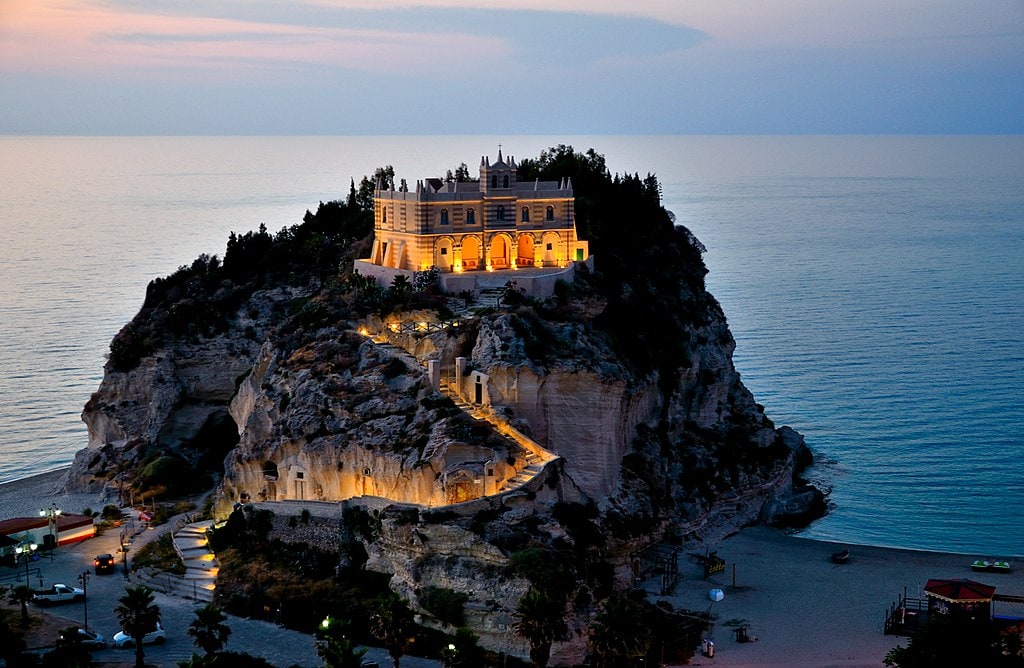 What to see on the Cinque Terre in Northern Italy
Meander through the Historic Centre
The historic centre of Tropea is a warren of tiny pedestrian-only cobbled laneways. No map is required. Follow the narrow streets to discover stunning vistas of the sea beckoning to you, small sandstone palazzos, and medieval archways, that have withstood the earthquakes of the region.
Norman Cathedral
Stop by The Norman Cathedral which was built in the 12th century. Two unexploded bombs that were dropped during WWII sit near the doors of the church. The Madonna of Romania, Tropea's patron saint, is given full credit for saving the town.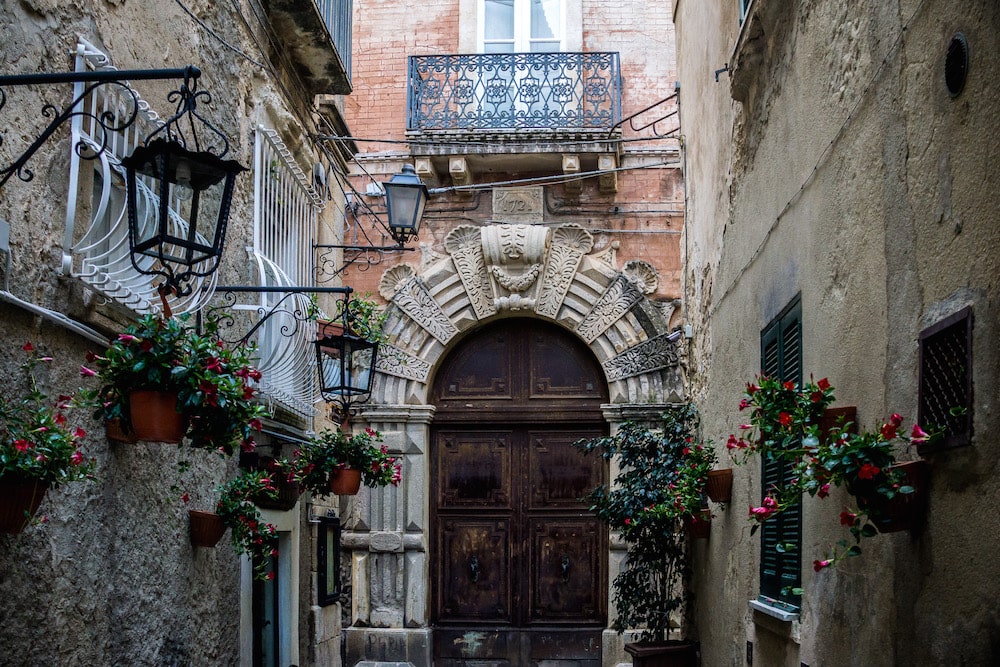 Piazza Ercole
Tropea's main square, Piazza Ercole, is named after Hercules. Isn't that reason enough to sit and enjoy a drink or gelato? Go slowly. Chat to the locals. Settle into the relaxed pace of southern Italy.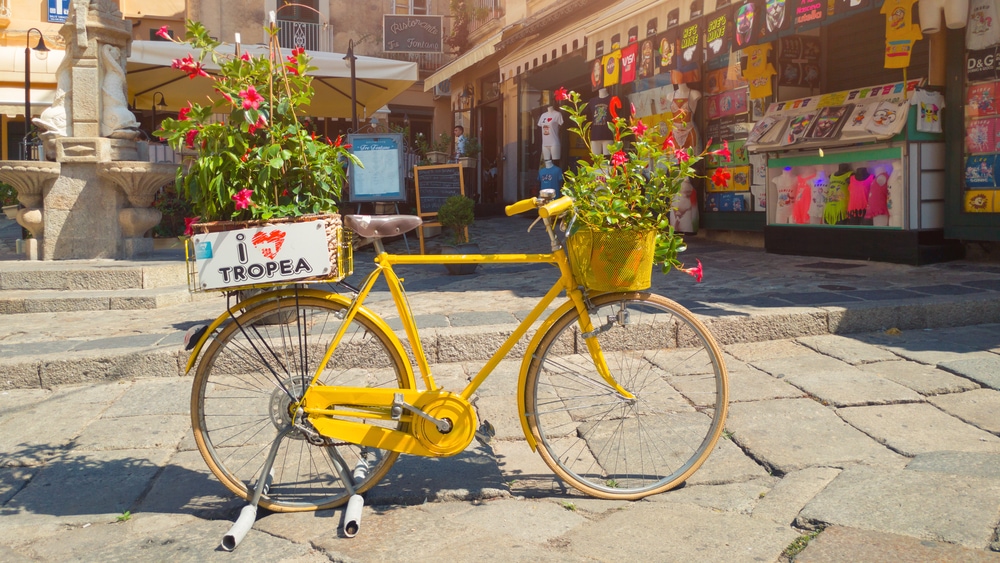 Calabrian Gelato
Italy is famous for its gelato. Right? Try hazelnut. It's divine.
But have you savoured bergamot sorbet? Bergamot, a citrus fruit, has a very distinct flavour and is widely known for its appearance in Earl Grey tea. The sorbet is remarkable. Don't miss it!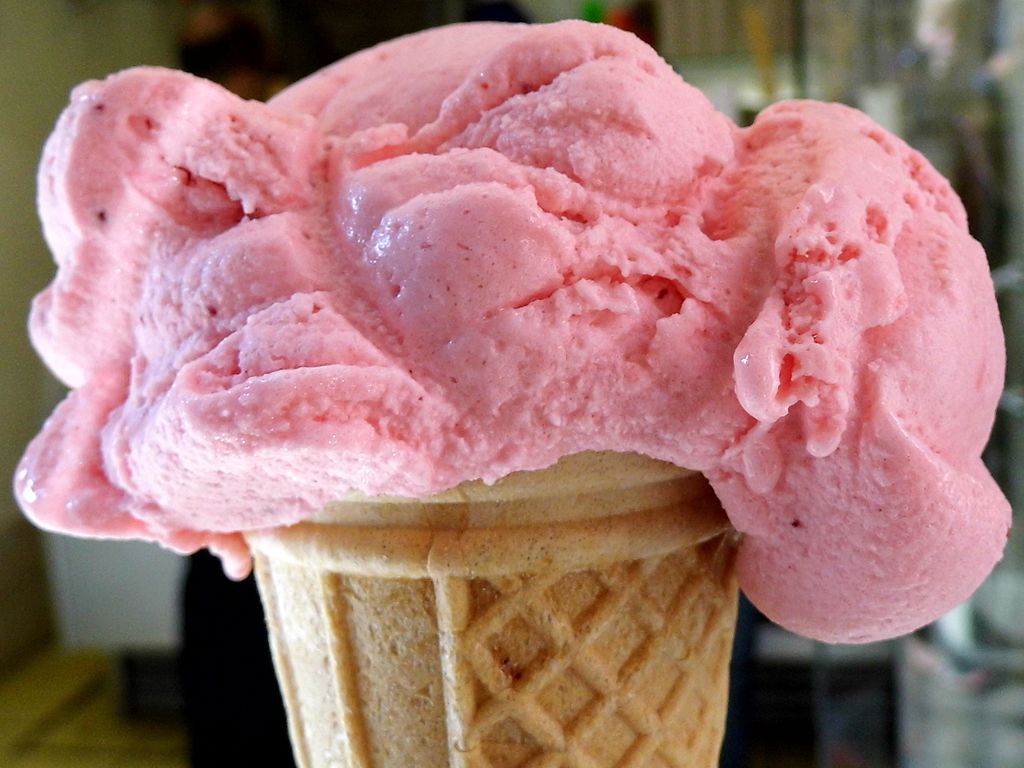 And then there's Tartufo. A unique and scrumptious frozen dessert hailing from nearby Pizzo Calabria.
Sunset and Dinner
From Tropea, the views over the Tyrrhenian Sea are spectacular, to say the least. Endless vistas of blue ripples and the volcanic island, Stromboli floating in the distance. At the end of Corso Vittorio Emmanuele, Tropea's main street, you'll find the square Largo Villetta. Stand alongside locals and watch spectacular hues of purple and pink as the sun disappears below the horizon.
There are many restaurants in Tropea that proudly present local fare. Swordfish, mussels, and clams pepper the menus alongside the Italian favourite, pizza!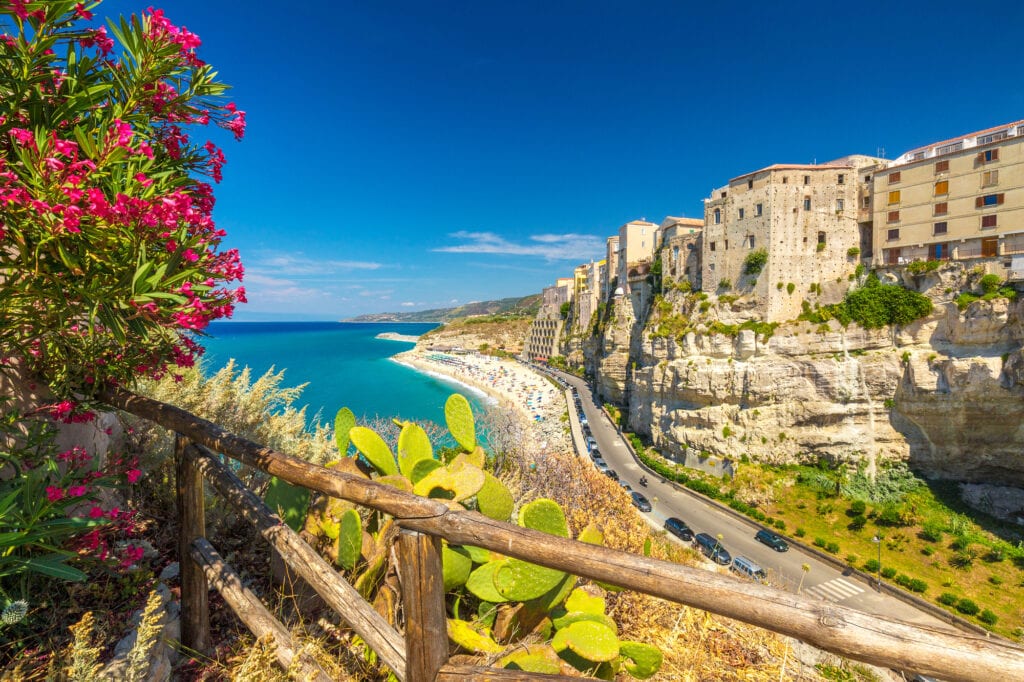 But the pride and joy of Tropea are the sweet red onions, cipolle. Cipolle hangs at vegetable stands, lie stacked by the side of the road, and salads burst with sweet, raw, red Tropean onions.
Day 2, Tropea
Via Indipendenza
This narrow street is full of cafes, restaurants, and local speciality shops. Cipolle are stacked proudly out in front of every shop. Don't miss the marmellata di cipolle (onion jam), local olive oils, bergamot candies, and preserves. Did you leave room in your suitcase?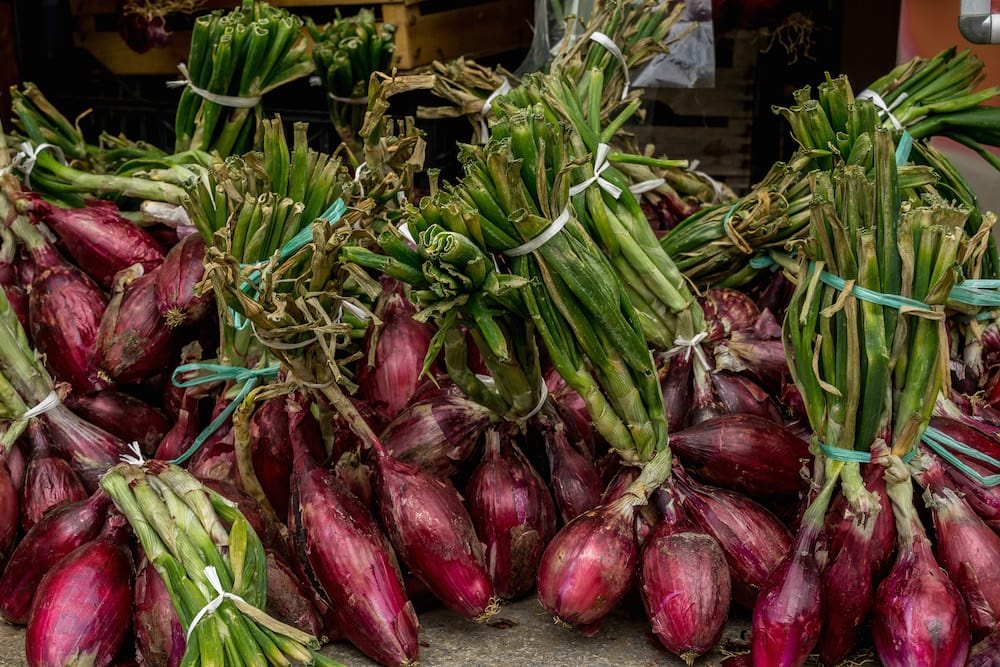 Santa Maria dell' Isola
Rising from the Tyrrhenian Sea, The Sanctuary of Santa Maria dell' Isola is the iconic representation of Tropea. For centuries, the island has been visited by pilgrims, monks, and people seeking spirituality. Climb the stairs to the sanctuary, and explore the church and the gardens full of olive and fig trees. The view is stupendous in all directions – endless sea, the rugged coastline, Stromboli, sandy beaches, and Tropea itself clinging to the cliffside.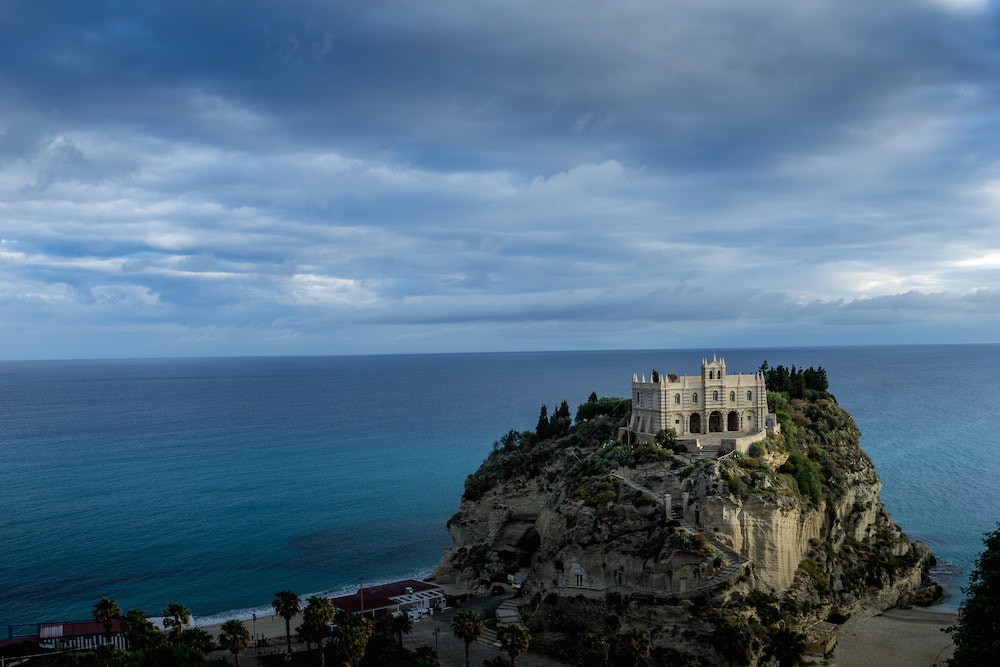 Tropea Beaches
A southern Italy itinerary just has to have beach time. The beaches in Calabria's Tropea have umbrellas and lounge chairs to rent or settle into your very own sandy spot. Some of the best beaches in Calabria are to be found here. Bars and restaurants have surprisingly delicious beachside fare – such as linguine and mussels! Soak up the Calabrian sunshine!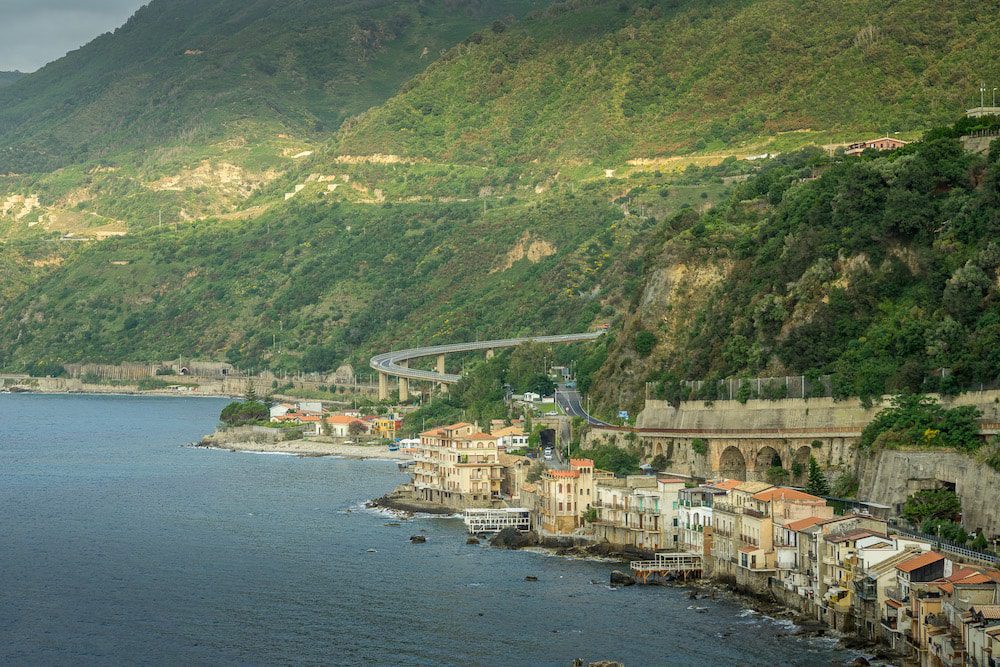 Leave yourself some energy to climb the stairs back up to Tropea and finish the day with another riotous sunset and sumptuous Italian dinner.
Day 3, Tropea to Scilla
Capo Vaticano Lighthouse (Il Faro)
The first stop of the day, in southern Italy, is seven kilometres south of Tropea. Capo Vaticano is worth visiting for more breathtaking vistas.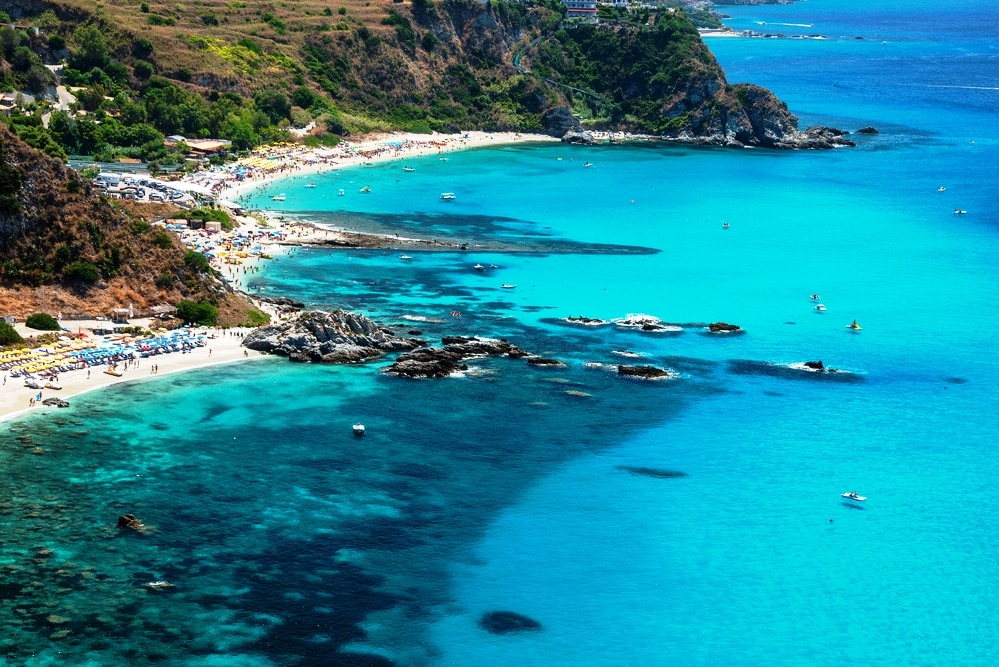 Stay up top and enjoy the views or if you have plenty of time, venture on the dirt path which snakes its way down to the beach. The path is rugged and steep so wear runners.
Travelling to Scilla
Are you armed with google maps? Do you have the romantic notion of travelling a winding coastal road between the two cities and pulling over to the cliff's edge to take exquisite photographs?
Stop right there!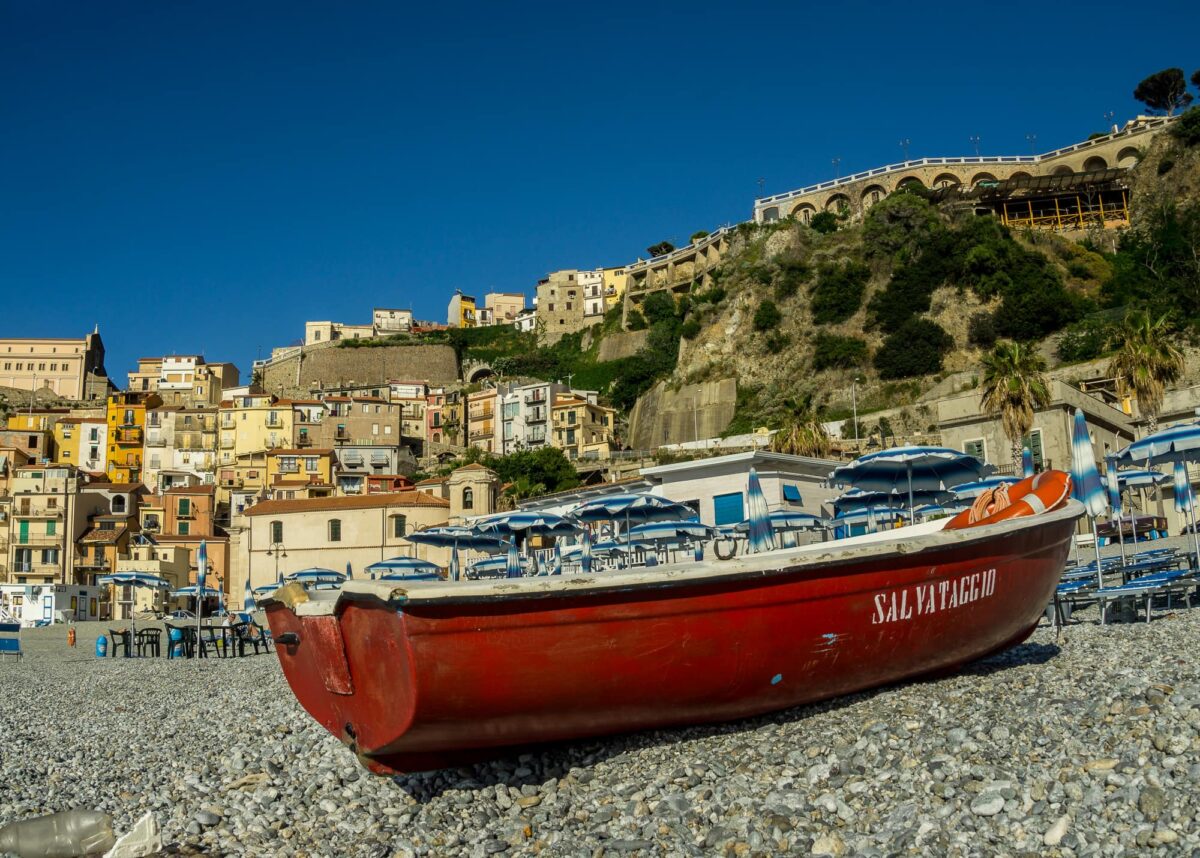 My advice on this southern Italy itinerary is to be prepared with a detailed map and take the Autostrada. My sister and I became hopelessly lost using Google maps. "No service" found us in the absolute middle of nowhere! The warmth and friendliness of the locals in southern Italy was highly appreciated to get us back en route.
Scilla
With its legends of the sea monster Scylla that date back to mythological times, Scilla is a fishing village tucked below rugged mountains that fall away into the sea.
The main square, Belvedere di Piazza San Rocco, is filled with aged local men and youngsters playing soccer. With a hazelnut gelato in hand, staring out to Sicily and the Strait of Messina where the local delicacy swordfish is caught.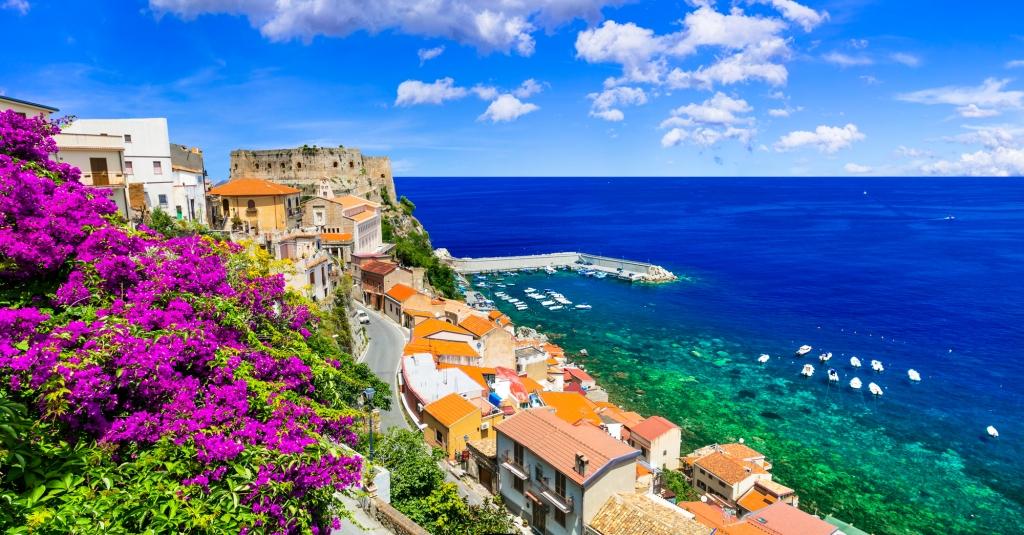 Chianalea
Follow the steps down to the historic district, Chianalea. Wander through the maze of narrow streets lined with charming homes where local fishermen live. Laundry flaps in the breeze by hidden fountains, the sea laps nearby, and countless cats laze about in doorways. Browse the shops, chat with the owners, stop by a terrace hanging over the sea and enjoy a late Italian dinner at Bleu de Toi.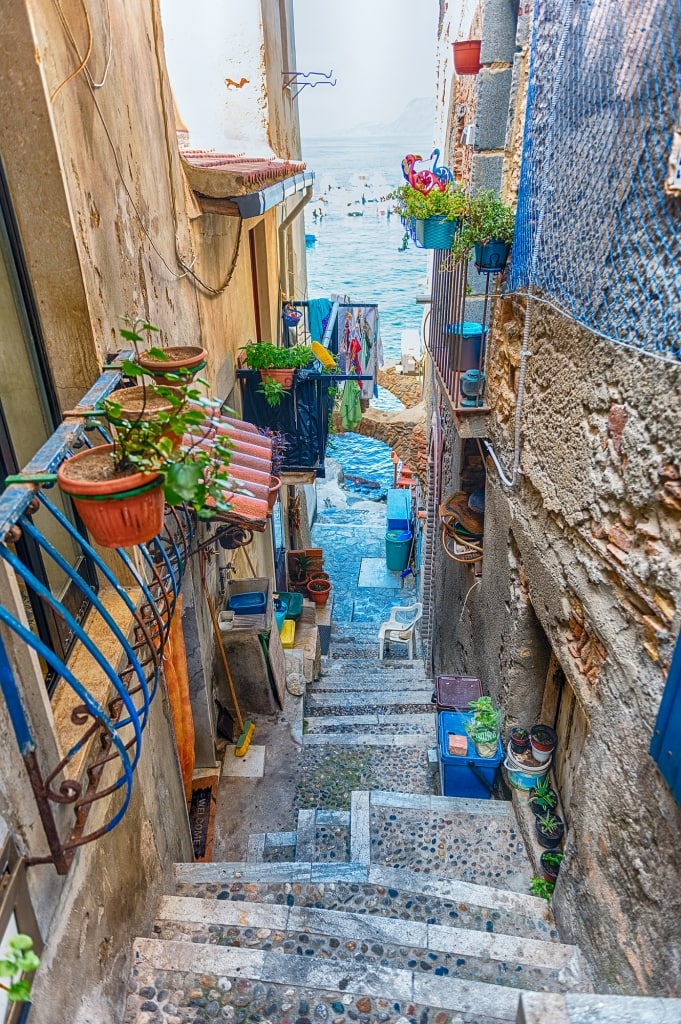 Day 4, Scilla
Market Day
Plan your Southern Italy itinerary to be in Scilla on a Friday. It's market day in Scilla and the perfect place to watch local life in action. The small market in the main square has a relaxed pace and exquisite fresh produce. The highlight is watching the charming interactions between regular customers and lively vendors. Stock up for a beach picnic with local cheeses, bread, and fruit.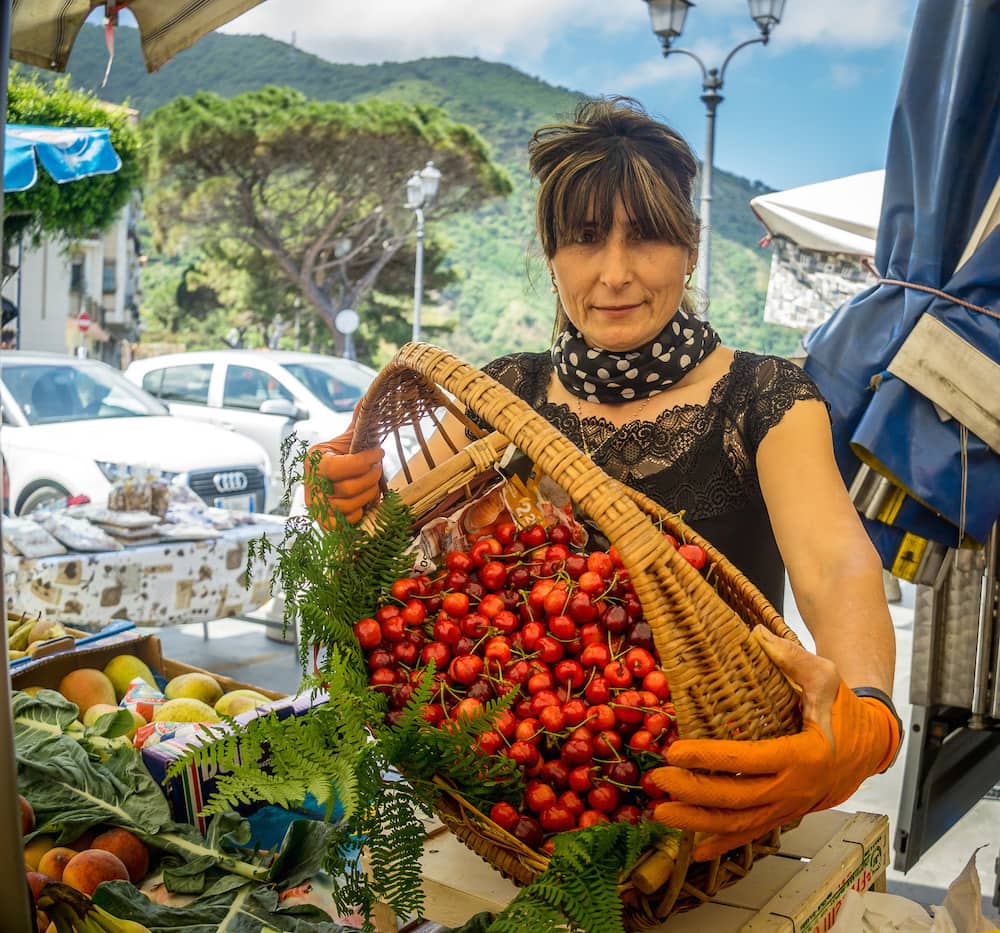 Ruffo Castle
The castle built on the promontory that juts out to sea and splits Scilla between Chianalea and Marina Grande provides wonderful endless sea views. Look for Sicily and the Aeolian Islands.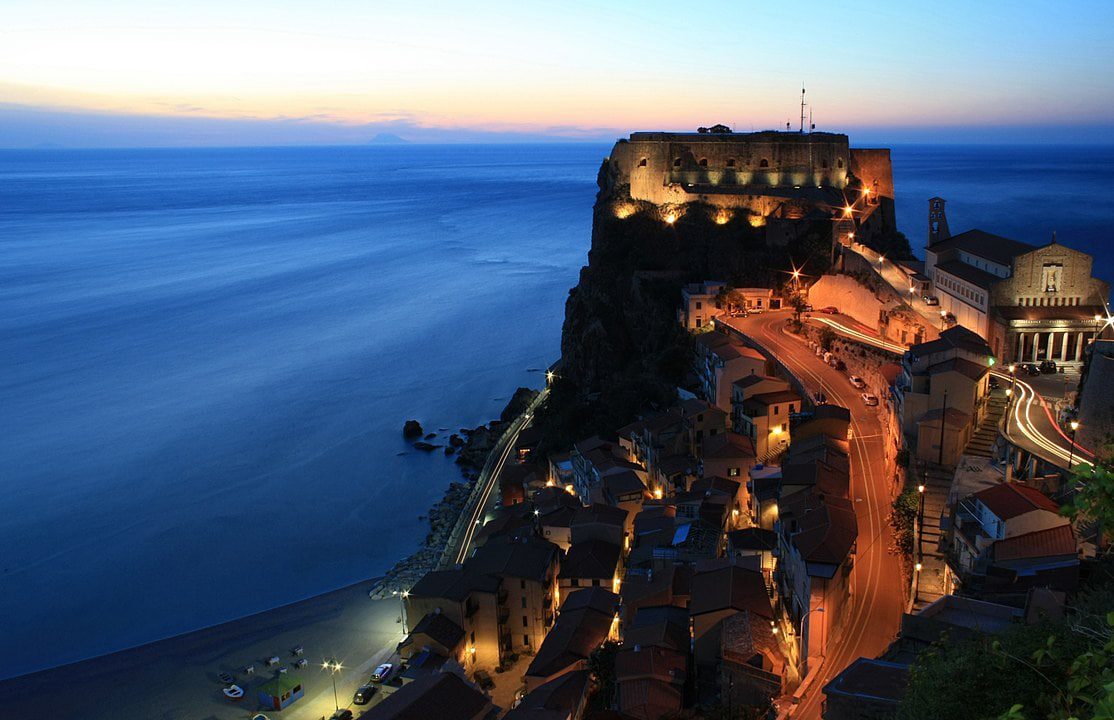 Hit the Beaches of Calabria
Part of the experience of a trip through Southern Italy is taking every opportunity to relax at the beautiful Calabria beaches. At Scilla's Marina Grande beach, rent a lounge chair, eat at a restaurant or wander down to the far end and perch yourself on the pebbled shore. You can almost reach out and touch Sicily as sailboats leisurely cruise by.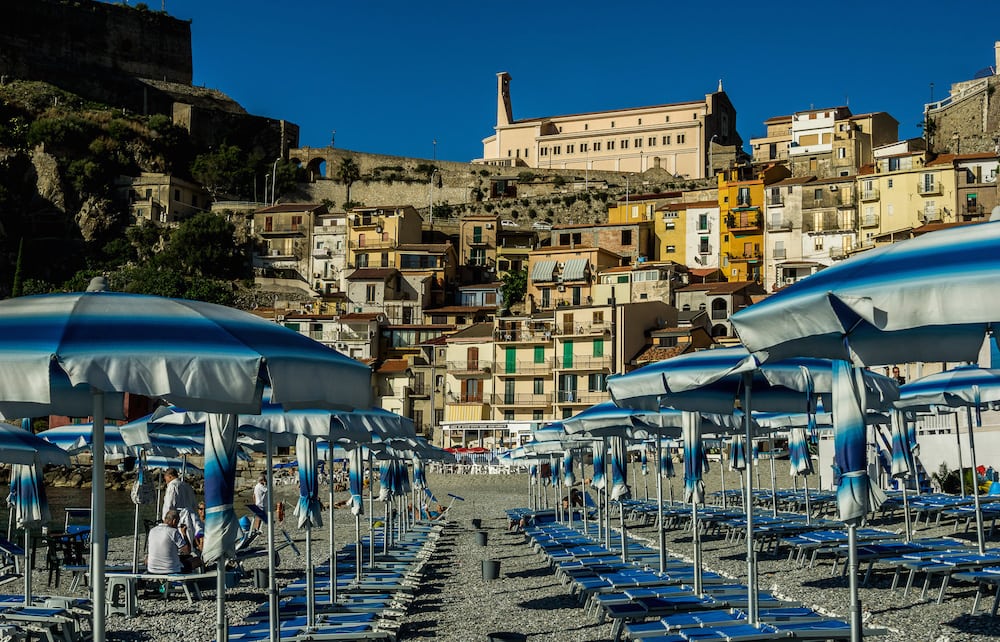 Day 5: Scilla to Lamezia Terme
It's hard to pull yourself away from Scilla for it is the perfect pace of life. Just as it is supposed to be. On the last morning, take a stroll along the beach and savour the views before heading back north to the airport.
Reggio Calabria is about an hour south of Scilla where ferries will take you across to Sicily if you have plenty of time.
Give yourself plenty of time (at least 2 hours) to get back to the airport. Then factor in time for returning the car rental. Although the Autostrada A2 is a new highway, there were several slowdowns en route as we headed north.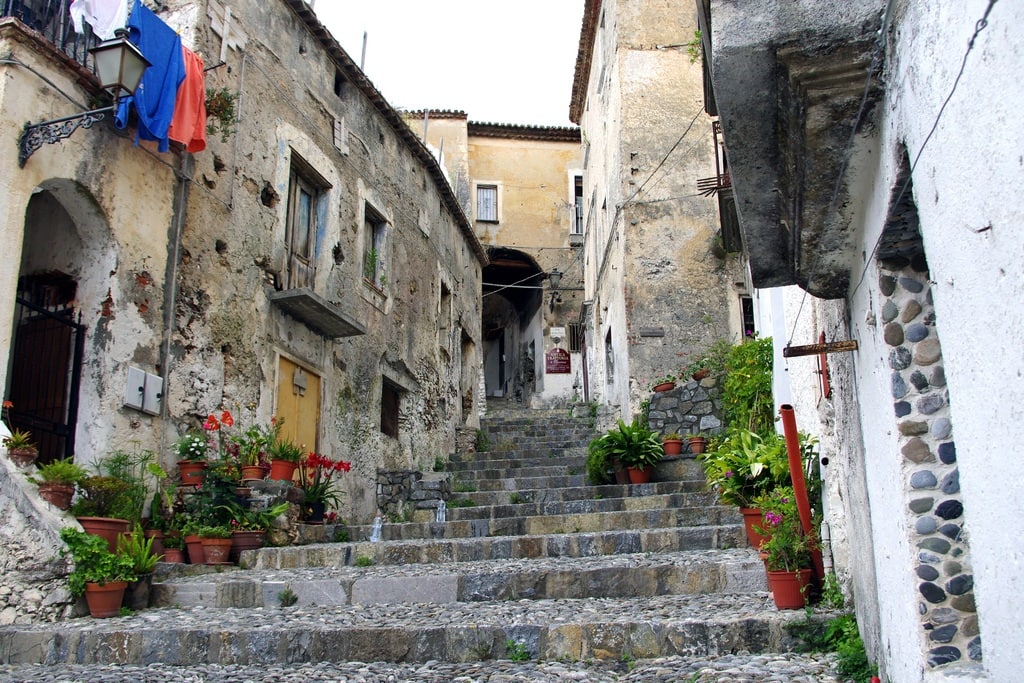 If you have a few more days in Calabria try to visit Sila National Park which is part of the Apennines mountain range. You can hike, go horseback riding and even hit the ski slopes. You can base yourself at Alpine-like Camigliatello and spend a day exploring the area's alluring lakes and idyllic countryside.
Take time to visit the Albanian-speaking village of Civita, Calabria, whose history began with an Albanian community fleeing from the Turks. While a precise arrival date is not known, the first Albanian explorers most likely came to the area in the 1470s.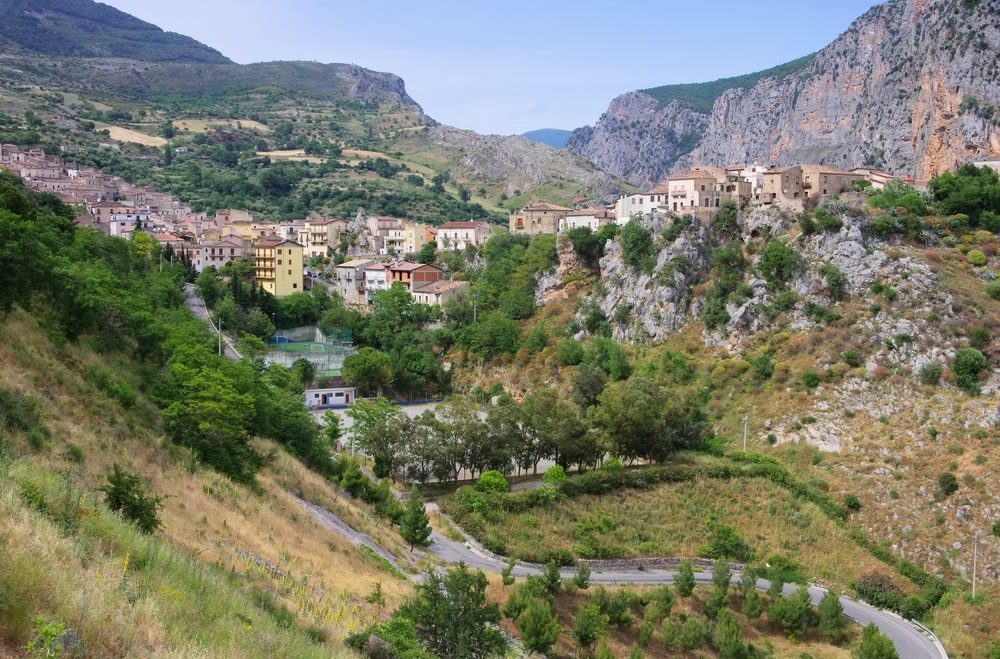 You could also visit Pollino National Park is the largest of its kind in Italy, covering 1,925 square kilometres and encompassing the stunning town of Morano Calabro. This medieval town on the side of a mountain is one of the most beautiful in Italy.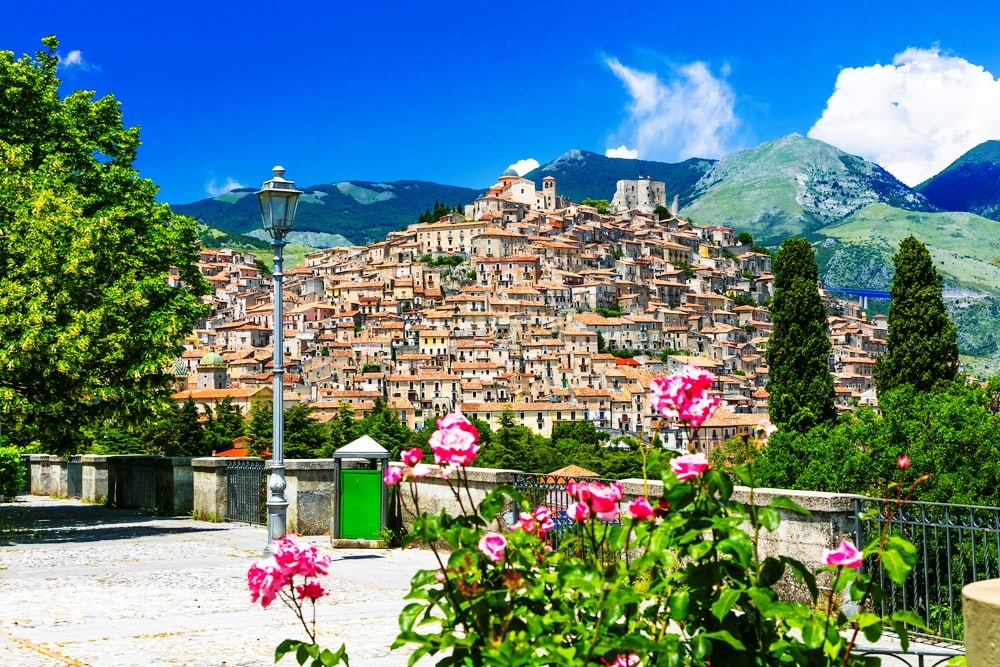 A visit to Calabria is an unforgettable experience that offers a perfect blend of history, culture, and natural beauty. From the rugged coastline to the stunning mountain ranges, this region is blessed with natural beauty that will leave visitors in awe. The ancient Greek and Roman ruins, Norman castles, and baroque churches are a testament to the region's rich history and cultural heritage.
This southern Italy itinerary gives you a taste of the delights of exploring Calabria. You'll tear yourself away wishing you had more time and planning the return journey. So when are you planning to visit Calabria in Italy.
If you love Italy you might also like.
Eating in Italy – 19 Do's and Don'ts
Things to do – Cinque Terre Villages Italy
Exploring stunning Capri Italy
What to eat in Rome the superb food of Italy
This month's guest post is from Alison, from the travel blog, Dreamer at Heart, Alison is an over-50-something solo female traveller. She is following her dream of exploring the world through slow travel and house-sitting. Chatting in the local language (or trying at least!) is a passion for Alison, as connecting with the locals is a priority where ever she lands.
Pin it to save it

Latest posts by Faith Coates
(see all)