Things to do for 3 days in Rome
Can you imagine it a glorious 3 days in Rome the Eternal City?
There are many things to do and see in Rome, but if you are visiting the Eternal City for the first time, you should head to the main important places. The Colosseum and Saint Peter Basilica, Castel Sant'Angelo and the Capitol Hill are among the sites you will discover during these three days in Rome.
The Italian capital with its millennial history its tremendously rich cultural heritage might make you want to extend your stay to discover more gems. Rome is full of archaeological sites and you may not get a chance to see them all in your 3 days in Rome so make sure you have a list of the ones you must see before setting out.
If you are researching a trip to Italy then you need to know the best area to stay in Rome. Depending on your budget, what you are interested in and what you want to see you need to know the different areas you could stay in.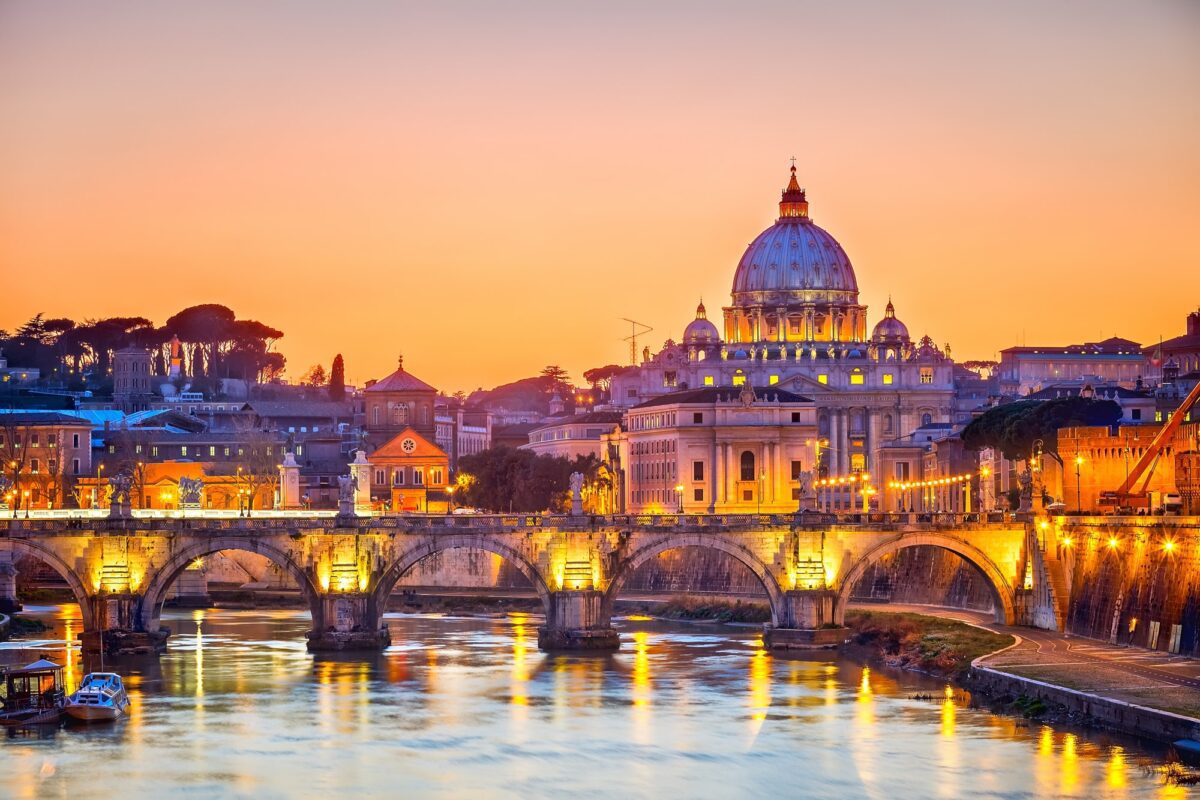 To take full advantage of this 3 days in Rome itinerary, your best bet is to arrive early in the morning or the night before so you have a full 3 days to visit. The Eternal City is chock full of things to see and it's impossible to check them all of your bucket list but this Rome Itinerary will give you the best sites to see on your first visit. You must remember to throw a coin in the Trevi Fountain so you will return some day.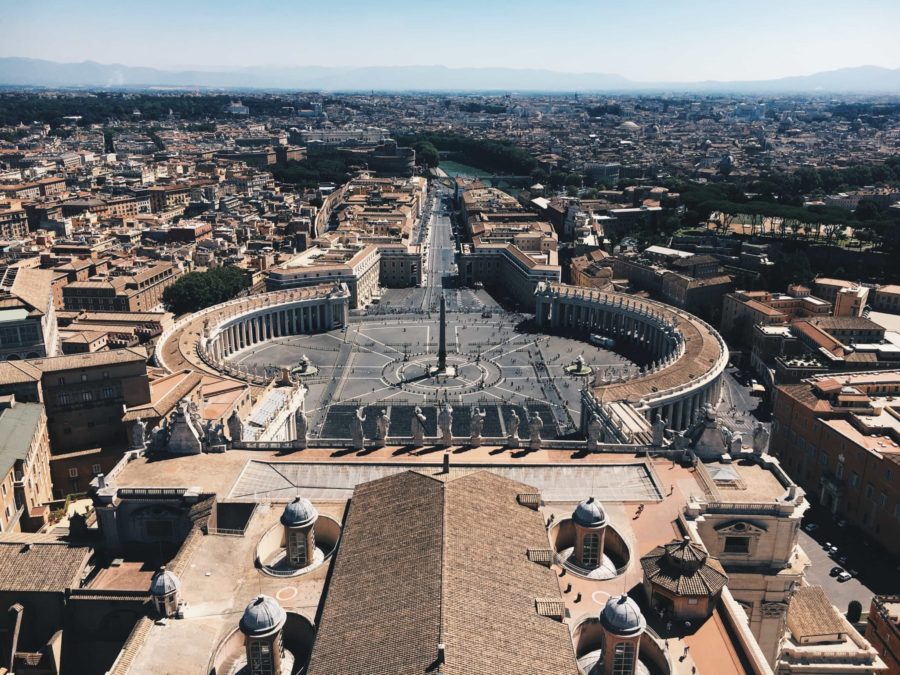 Xyuandbeyond is reader-supported. When you buy through links on our site, we may earn an affiliate commission. You can read my privacy policy here.
Itinerary for 3 days in Rome
To take full advantage of your 3 days in Rome itinerary may I suggest arriving as early as you can? Preferably the night before so you have a full three days in the city. There is just so much to see it could be a very tiring trip.
Best times to visit Rome?
A big tip is not to visit Rome in the summer from June to August. You will find it hot, stuffy and so jammed with tourists you will have a hard time getting around and seeing the things on your 3 day Rome itinerary. The best times to visit Rome are from March to May in Spring or in the fall from September to November.
Getting to Rome
You can fly into the Leonardo da Vinci airport which is the international airport or if you want to fly to Rome from Europe see if you can get a flight into Ciampino neither is near the City Centre but you can find some cheap flights from Kayak into both airports.
If you are planning on a Meditteranean cruise be aware that the cruise ships stop at Civitavecchia cruise ship port
Civitavecchia is about 80km north-west of Rome. There is a train station in the town with several trains going to Rome's central station, Termini these take about an hour and 20 minutes.
Once you disembark the Cruise you will have quite a walk to the train station so I suggest taking a taxi from the port it will save your feet for walking Rome.
If you are planning to take 3 days to visit Rome make sure your cruise ship stays in port for that length of time as many cruises to Rome only stay a day. I will tell you from personal experience while it may be a lot cheaper to take the train into Rome you will have very little time as Rome's traffic is horrendous and getting about Rome is not easy due to the traffic.
In fact, we nearly missed our cruise out of Rome thanks to attempting to get a fast train back to the port and it was a nightmare.
How to get from the airport to the centre of Rome
From the airport, you can share a shuttle bus for around € 18-20. The ride takes around an hour the Leonardo Express train goes direct from the Fiumicino airport straight to Termini, the main station in the heart of Rome.
There is also local transit such as Terravision buses these run around €6 euro to the city centre and run around every half an hour or so.
How to get around Rome
By far the best way to get around Rome is walking but public transit is another option if walking forever sounds exhausting. Buses run 24 hrs. a day and cover the entire city. Bus tickets and subway metro tickets are interchangeable within the time validity of the ticket.
Validation begins by punching them into the ticket counter found on both the bus or subway. Do not throw away your ticket as you will need it to prove you have paid your fare.
Tickets can be purchased in advance at any tobacconists (easily found by the blue sign with a capital T outlined in white found throughout the city ) and from vending machines at both the train and metro stations.
Different choices of tickets include:
The BIT, €1,00, the. most common and economic lets you ride any bus or metro within a time period of 75 minutes.
The BIG, €4,00, is a full-day ticket and valid for unlimited rides on buses and the metro until midnight of the day it was purchased.
The BTI, a special ticket for tourists, €11,00, is valid for unlimited bus and metro travel for 3 days in Rome from the date validated.
We used the Hop on Hop Off bus as our guide to Rome it took us around all the sights with audio commentary in English and allowed us to get our bearings and jump off when we found what we wanted to see. For us, this was a little easier than using public transit.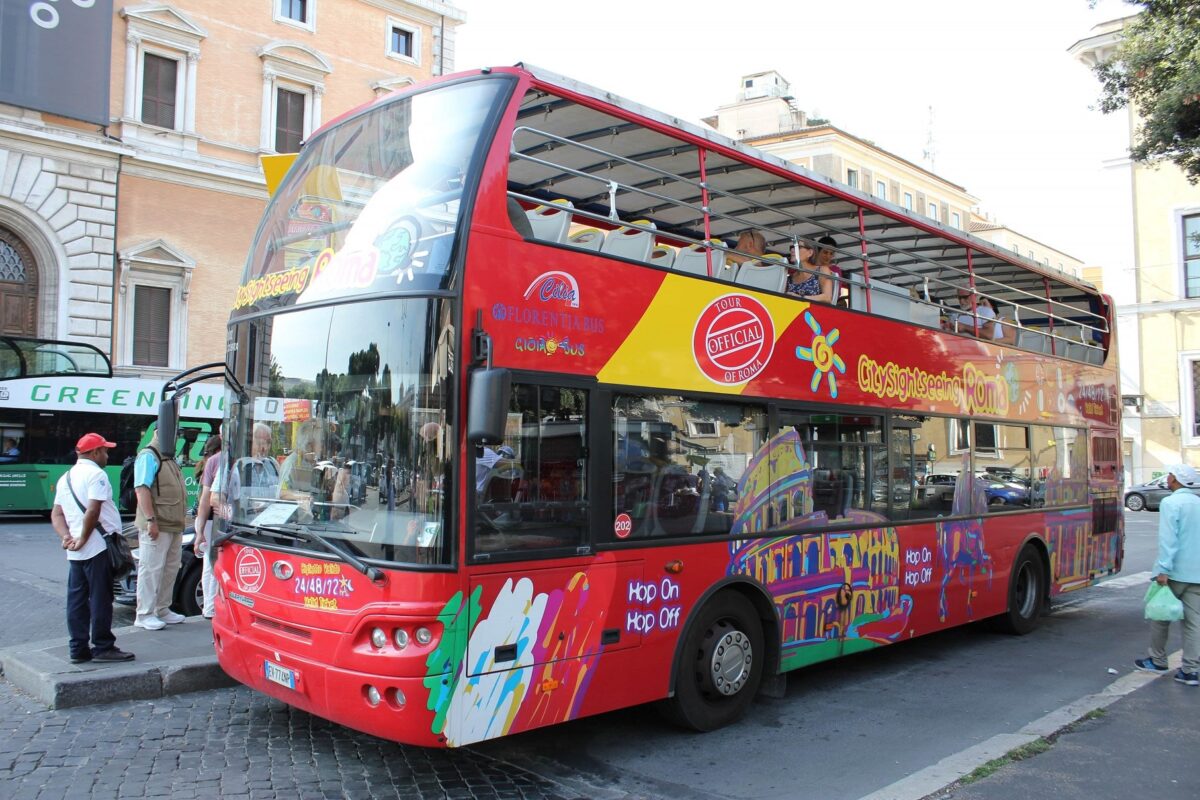 Where to stay in Rome
The Esquilino central station area is the perfect place to stay if you are not up to massive amounts of walking. This area is very close to some great public transport as both subway lines that serve the city centre converge here. The A-line goes to the Spanish Steps, the Vatican, San Giovanni, and the Trevi Fountain. The blue line will take you to the Colosseum and Circus Maximus.
La Casa di Amy
Home away from Home La Casa Di Amy offers air-conditioned rooms and free WiFi throughout. Rome Termini Station is 200 m away.
La Casa di Amy's rooms are individually decorated. Each has tea and coffee making facilities and an LCD TV.
A sweet and savoury continental breakfast is served daily, and gluten-free options are available on request.
Be First BnB
Be First is a modern property located in a central area of Rome filled with shops and restaurants, just 200 m from Vittorio Emanuele Metro Station. It offers free Wi-Fi throughout and comfortable accommodations. Breakfast is fresh-baked croissants and great coffee.
Hotel Bergamo
A 2-star budget hotel with fantastic reviews. A good basic hotel very close to everything and the station.
Hotel Bergamo offers rooms with a TV, 100 m from Rome Termini Train Station, giving you excellent public transport links around the city. WiFi is free in shared areas. The hotel is located on the 2nd floor of a historic building with elevator.
3 days in Rome itinerary
The Colosseum
Start your 3 day trip in Rome with a visit to the Colosseum, probably the most renowned monument in the city. This is the only European place to be listed among the Seven Wonders of the modern times.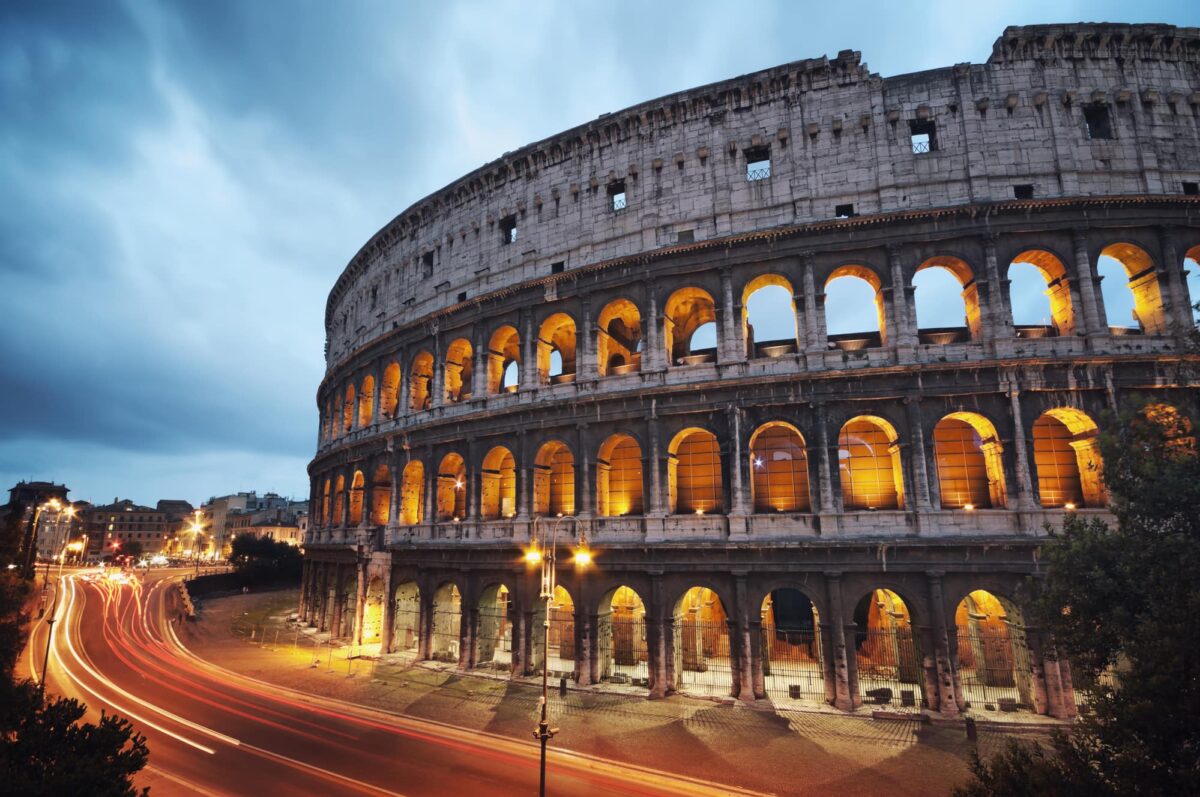 This ancient amphitheatre, once known as amphitheatre Flavius, was built under Emperor Vespasian in 72 and completed under his successor Titus in 80. For over four centuries the Colosseum housed gladiator games.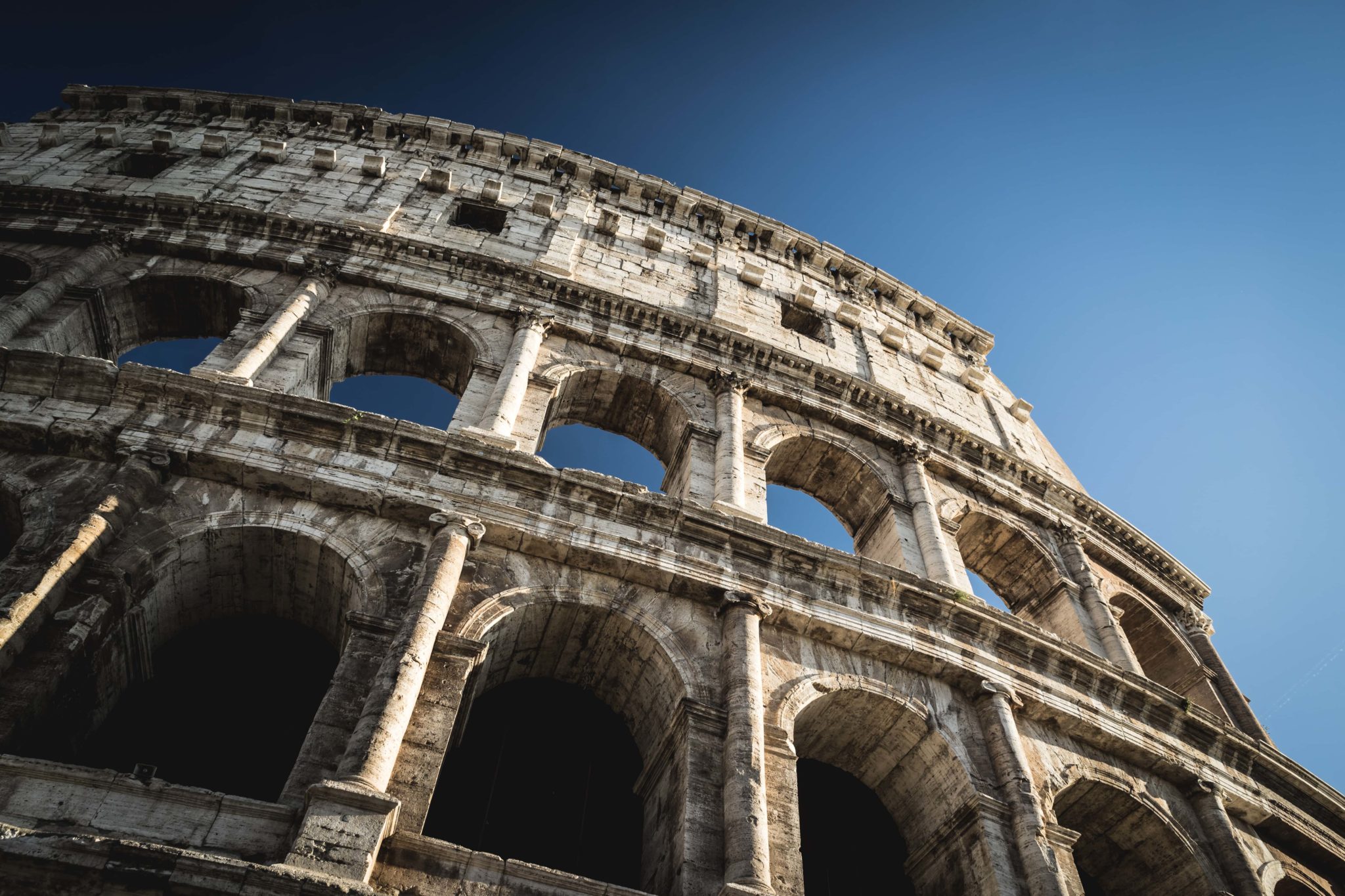 During these shows, there were dreadful battles among men or men and fierce animals like lions. Entering the Colosseum, you will step into the history discovering the high level of engineering and architectural knowledge gained by Roman.
Palatine Hill
Here, according to the legend of Rome's birth, Romulus and Remo founded the city in 753 BC. Palatine houses on its premises an interesting museum, as well as Augustus and Livia's houses with impressive frescos.
Avoid the ticket line at the Colosseum by purchasing Tickets in Advance. You can buy a combination ticket at the entrance to the Palatine Hill where apparently a line is rare. The official website sells a combination ticket which is good for the Roman Forum, Palatine Hill and Museum and of course the Colosseum. This ticket is good for 2 days. You will still have to wait in line to go through security but at least you won't be in the long-ass ticket line.
Ordinary admission includes the three locations mentioned above and the cost of an adult ticket is € 16.00, for the Ordinary admission plus the underground tour in English the cost is € 23,00. These ticket prices include service fees and charges. Get your guide also does a brilliant audio and skip the line tour of all three locations from € 22 per person.
Your visit to all three locations will take around 3 hours and it's now time for lunch. The food of Rome is a gastronomic treat. Another option would be to do a Street Food Tour with a local guide. These tours take around 2.5 hours and combine a walking tour with samples of some fabulous Roman cuisine.
Capitol Hill
In the afternoon take via dei Fori Imperiali and visit the Capitol Hill. Home of the city hall, this hill hosts a scenographic square designed by Michelangelo. From here you can fully enjoy a unique view of the Roman Forum.
On the Capitol Hill visit the Capitoline Museums with a unique collection of Roman antiquities, and the famous equestrian statue of emperor Marcus Aurelius.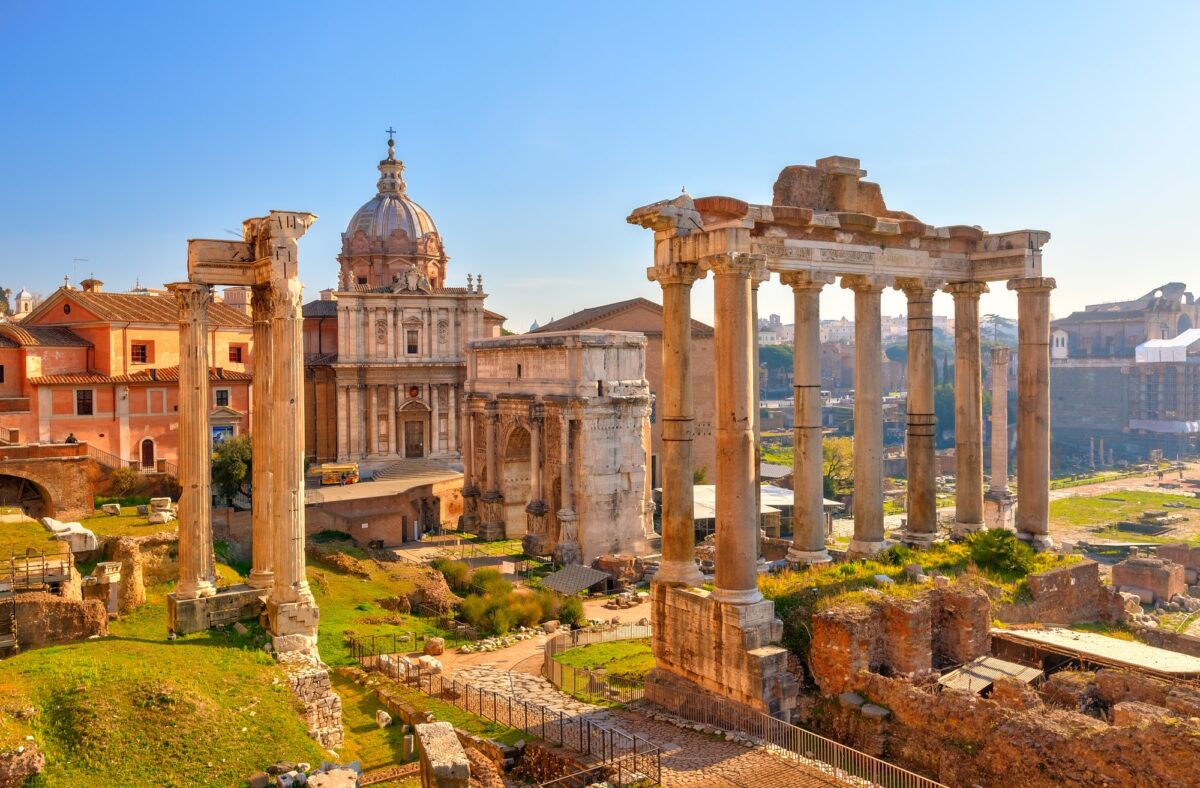 Downtown Rome
Proceed with your discovery of the Eternal city by climbing the steps of the Ara Coeli church. Crossing Piazza Venezia, visit the church of Santi Apostoli with a beautiful bas-relief in the porch by Antonio Canova and then arrive at the Trevi Fountain.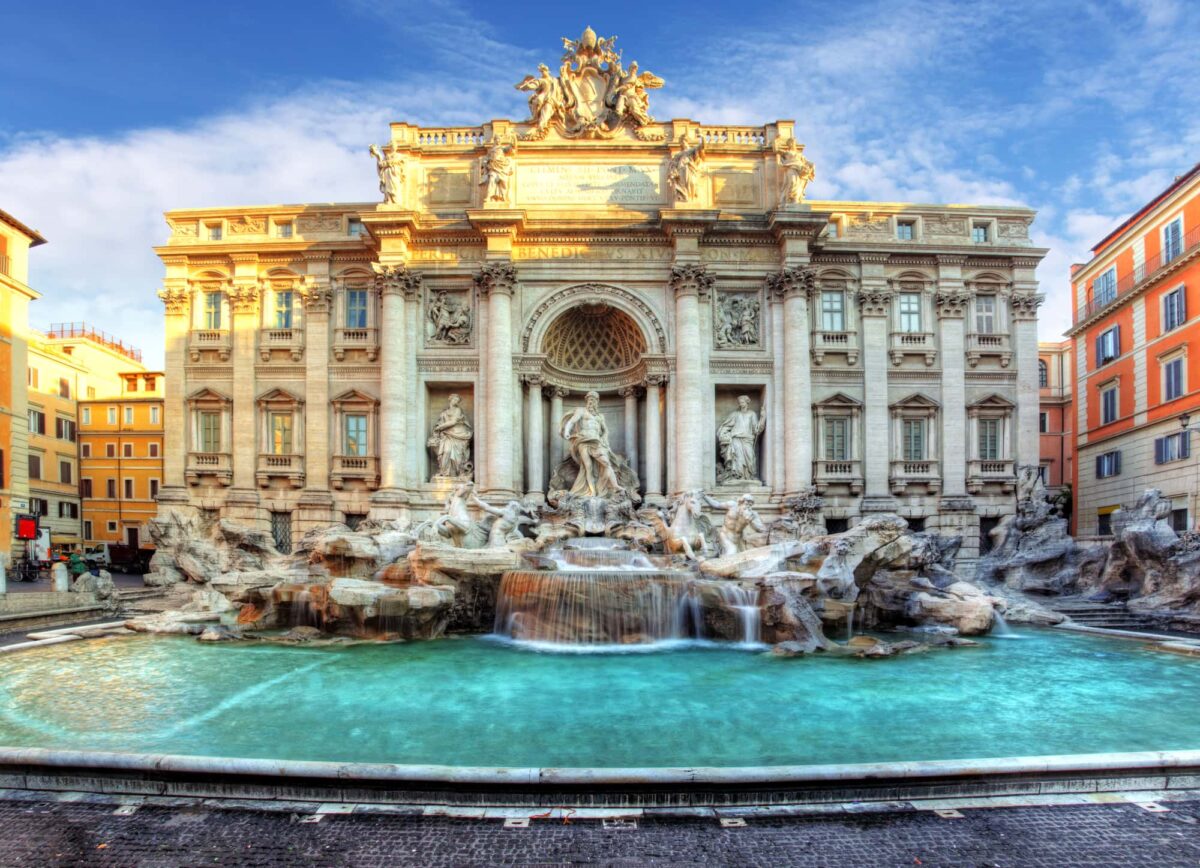 Proceed your day strolling around downtown Rome and visiting some of the most important highlights like the Piazza di Pietra, Pantheon, Trevi Fountain and the Spanish Steps.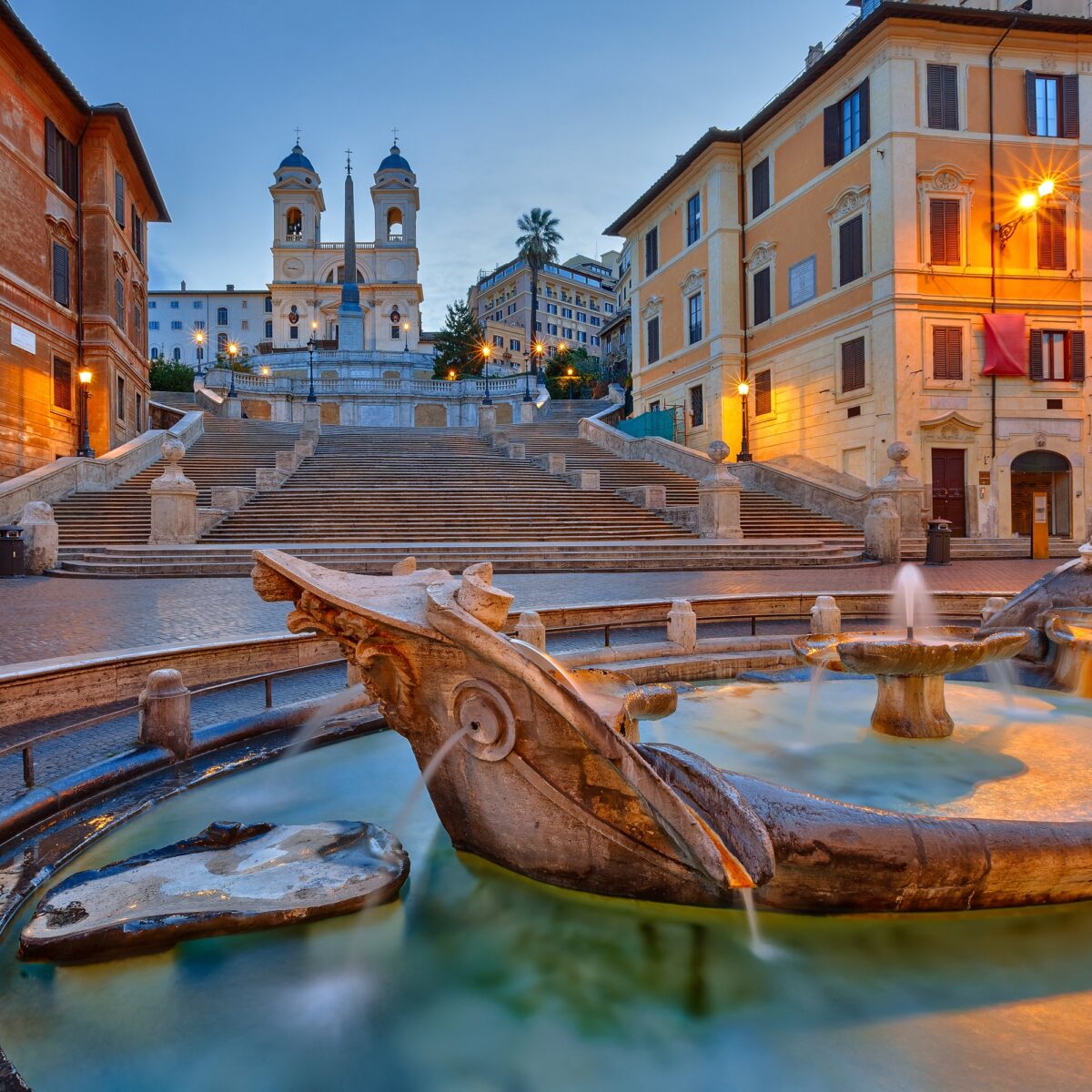 Vatican City
While Rome is the capital of Italy, it hosts another state among its walls: Vatican City. Spend the morning of your second day in Rome wandering among the beauty of this small state. Try to book a tour to the Vatican Museums in advance to skip the line.
BOOK YOUR SKIP THE LINE VATICAN TOUR NOW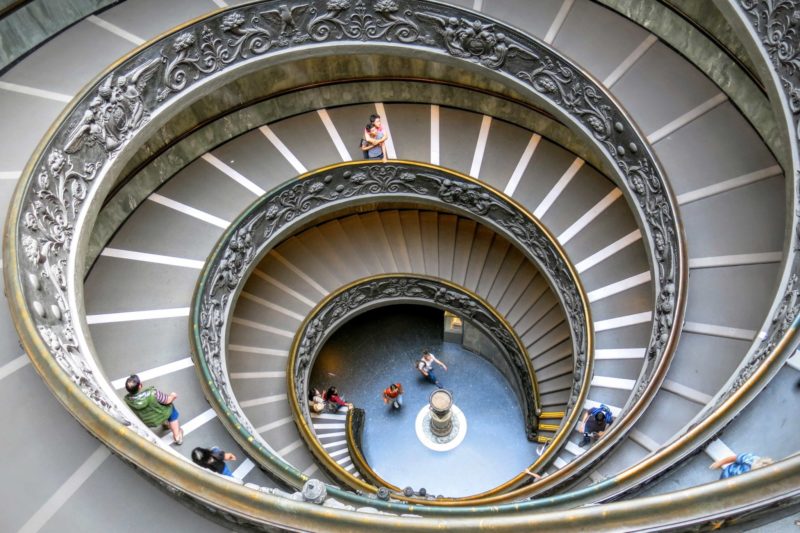 Sistine Chapel
Once there, experience the wanderlust of the frescos of the Sistine chapel depict by Michelangelo. Wander among the map room and enjoy the wall painted by Raphael showing the Athens school. Then walk for ten minutes to enter the Basilica and discover some of the prime art treasures. Among them, you will see the Pietas by Michelangelo, and the baroque baldachin and Alexander VII's funeral monument by Bernini. From the Basilica you can climb the Dome and enjoy one of the most rewarding views over Rome.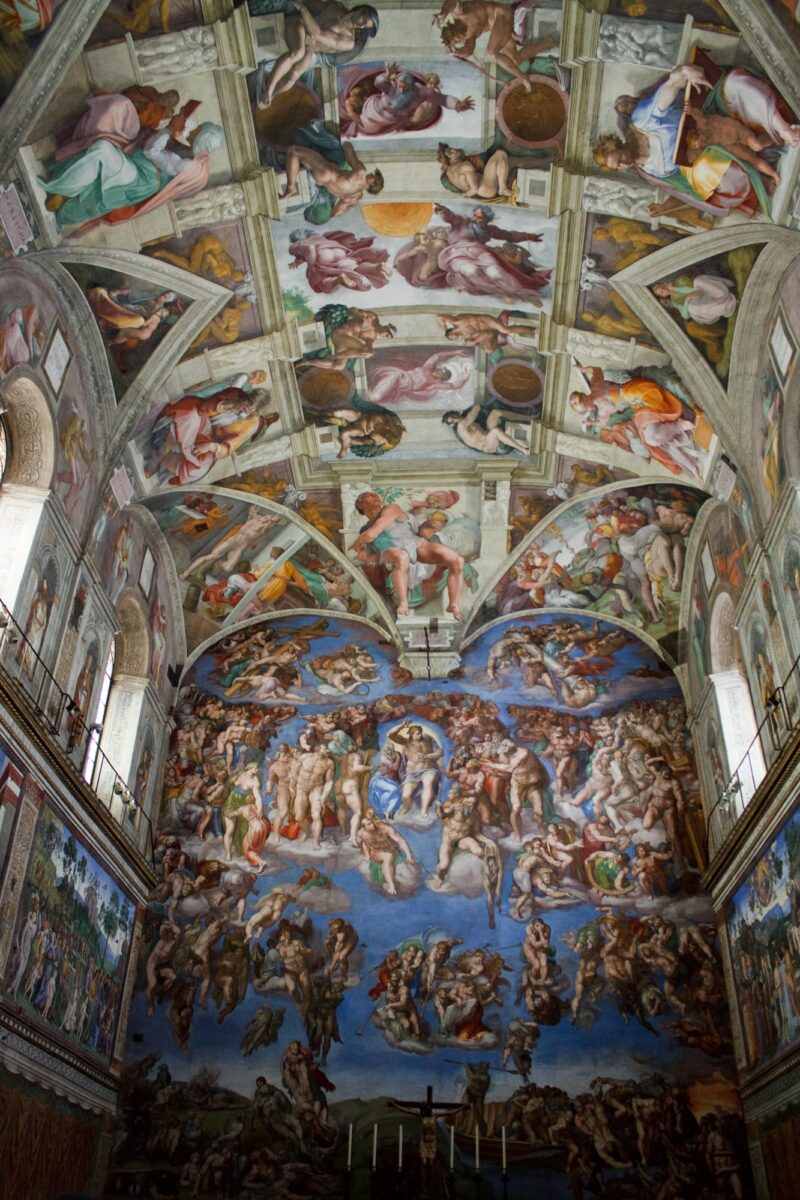 Castel Sant'Angelo
Leaving the Vatican City head to Sant'Angelo Castle, a fortress built under emperor Hadrian that wanted to use it as a mausoleum for himself and his family. In 1277 an underground corridor was built to connect this place to the Vatican City and to serve as an escape for popes in danger. It was then used in 1527 by Pope Clement VII who found refuge into the fortress.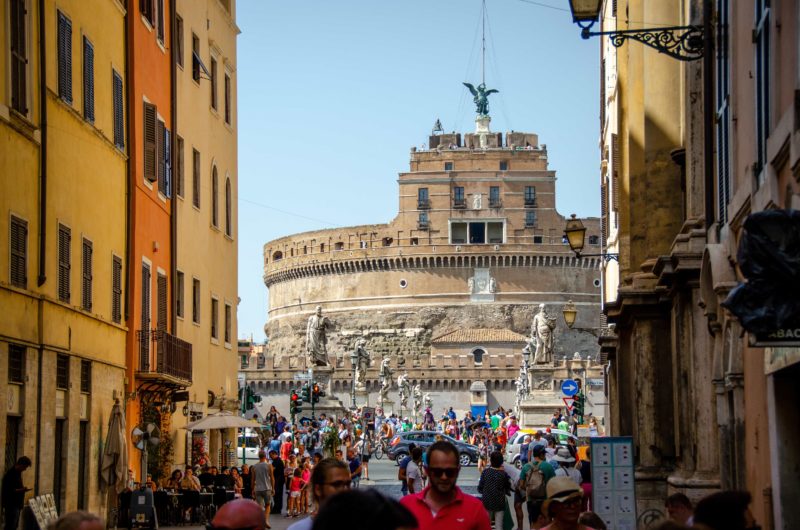 Piazza Navona
After visiting this place cross St. Angel's bridge and stroll around via dei Coronari, one of the more charming streets of Rome famous for its antiquities shops. This walk will lead you to Piazza Navona, the square famous for its Baroque architecture's masterpiece.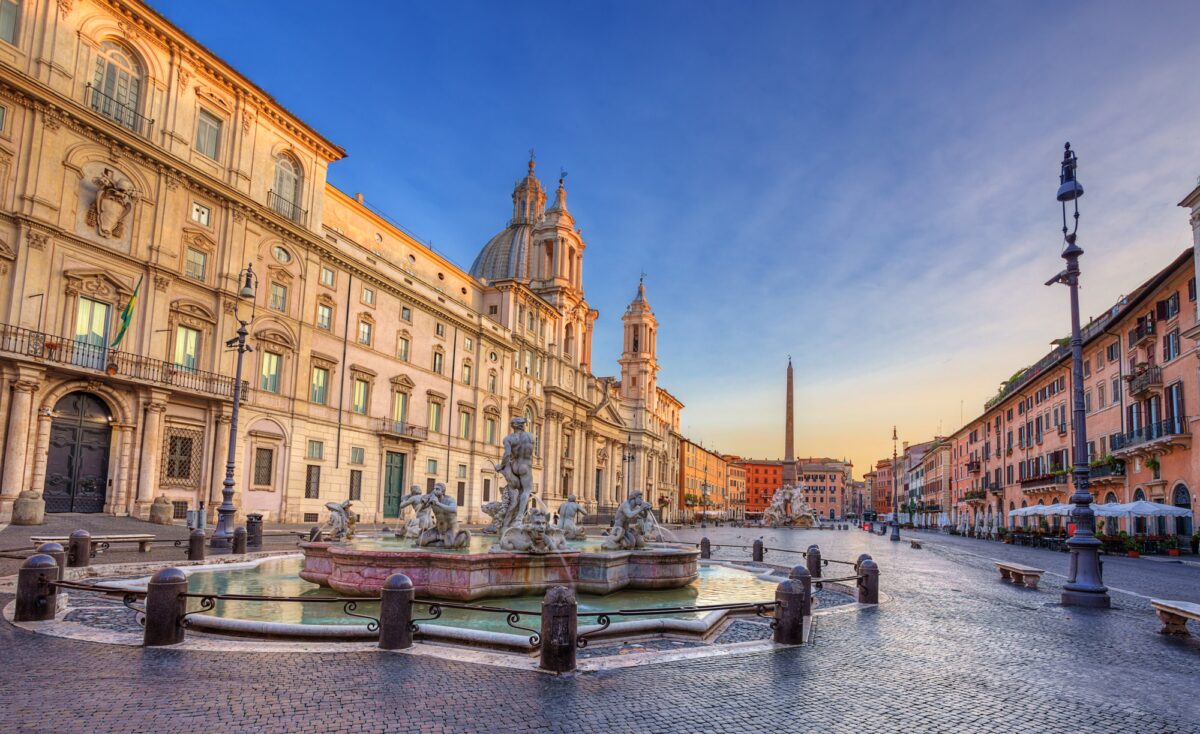 Once a Roman Stadium hosting horse and chariot races, it was transformed under Pope Innocent X into the stunning space you can admire nowadays. The Four Rivers Fountains by Bernini dominate the core of the square. Visit the churches in the piazza as well as the nearby church of Sant'Andrea della Valle.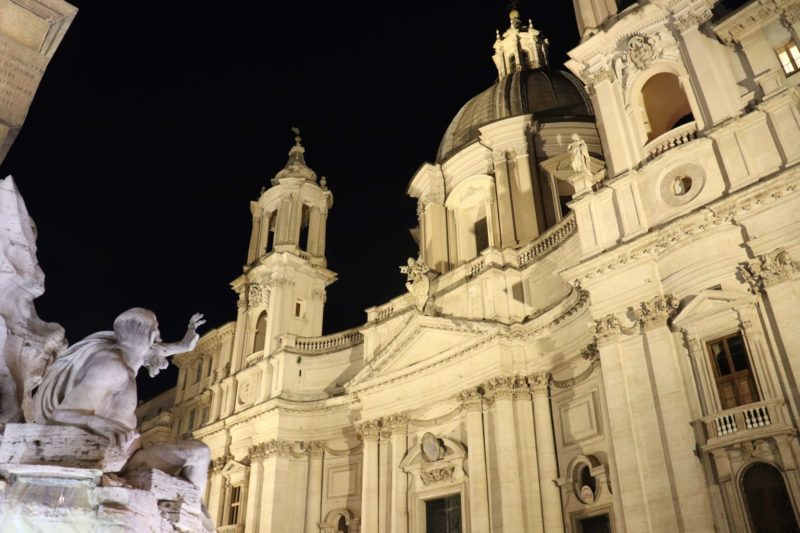 Villa Borghese
Dedicate your last day in Rome discovering Villa Borghese, one of the most beautiful green areas of the city. After a boat ride inside the lake, proceed to the Borghese gallery museum where you can admire some of the most famous sculptures by Bernini, as well as masterpieces from Caravaggio, Titian, and Raphael. Reservation is mandatory to access it, and you can book your entrance ticket in advance online. From there, walk until the Pincio's terrace to enjoy one stunning view over Rome.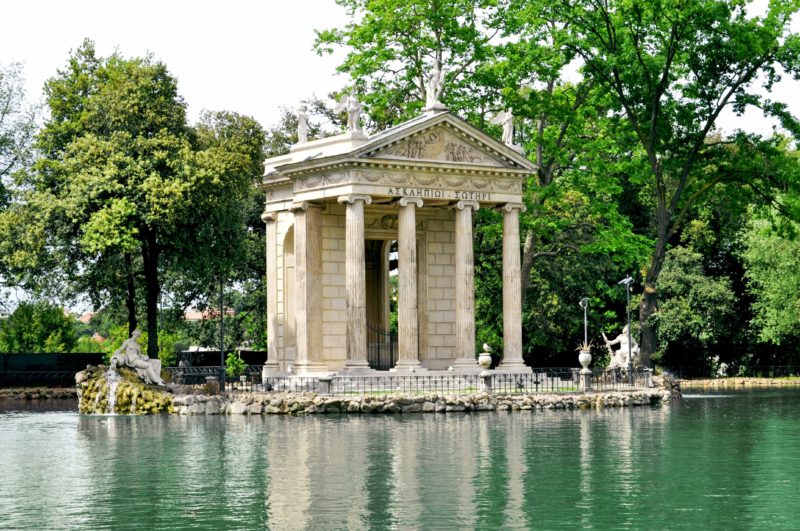 BOOK YOUR VILLA BORGHESE & GARDENS TOUR NOW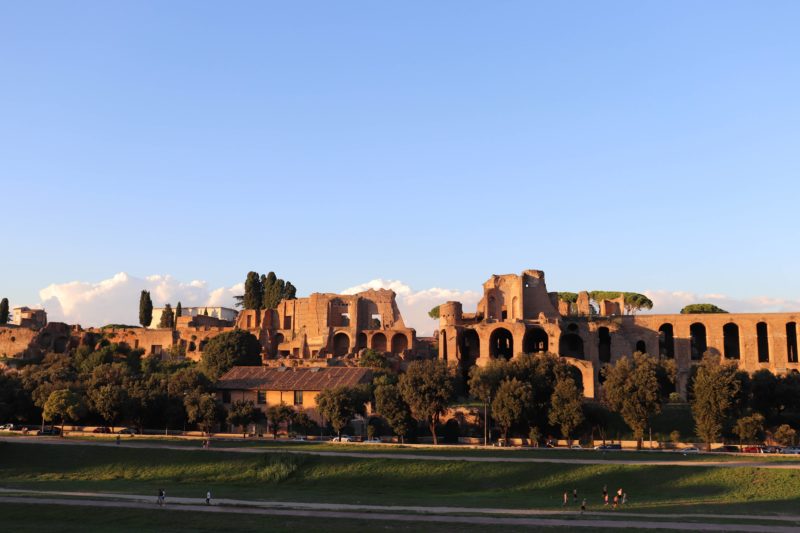 Circo Massimo
Using the metro, move to Circo Massimo and visit the ancient stadium. Built under Emperor Augustus, it hosted chariot races. The famous Truth mouth is nearby.
Portico d'Ottavia – Jewish Ghetto
From Via dei Cerchi, after few bus stops, get off at Marcellus Theater and explore the area of Portico d'Ottavia, also known as the Jewish ghetto.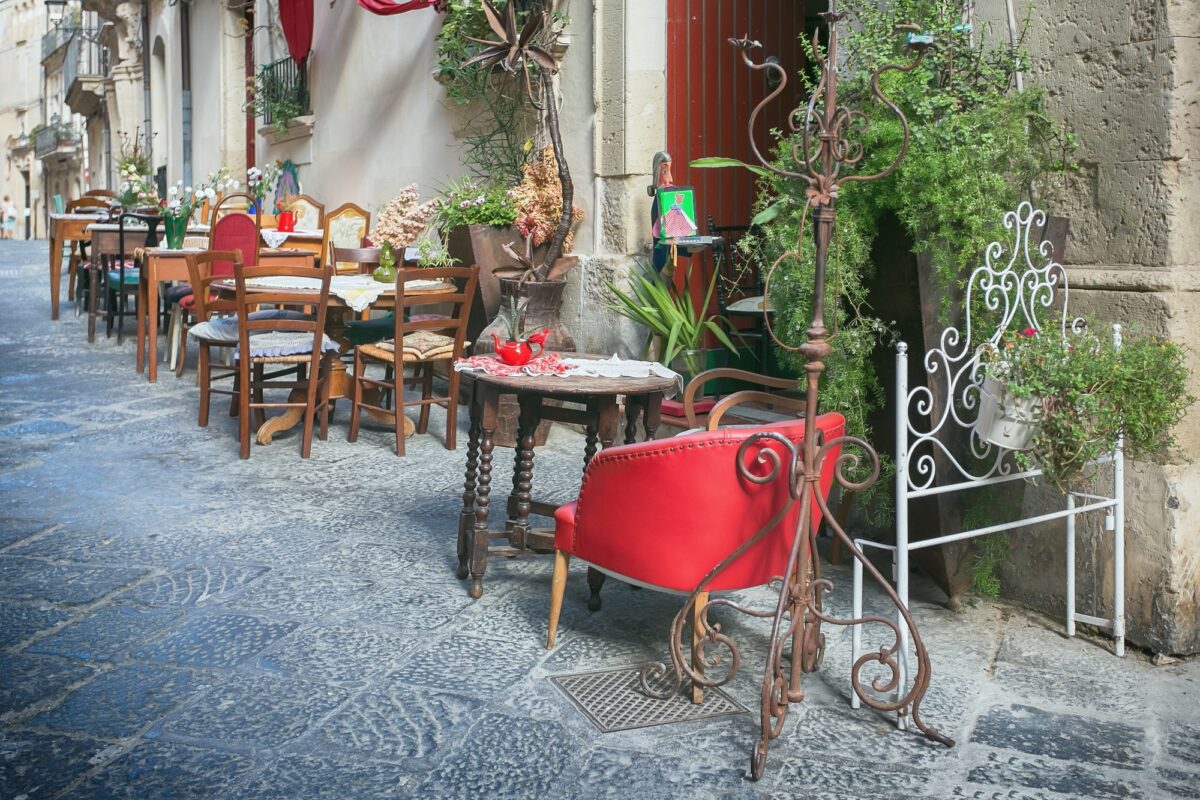 Spend the afternoon of your last day in Rome, exploring the area of the Jewish ghetto. Here, in 1943, the Jewish community of Rome suffered mass deportation. A marble plate reminds these horrible facts. In the neighbourhood, you can wander around the Tortuga fountain and try some delicatessen made in the local bakery shop.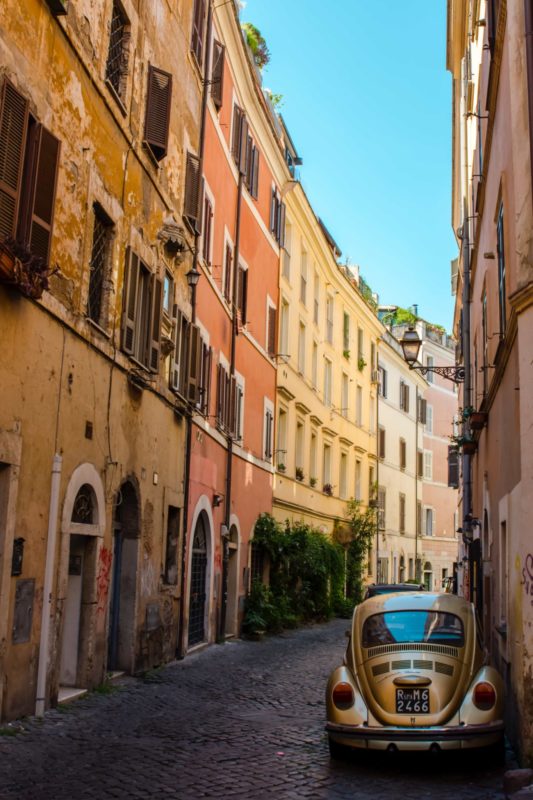 Trastevere
From here cross the river and end your day in the picturesque area of Trastevere. In this neighbourhood, where coloured ochre houses face on narrow cobblestone streets, you will find some lovely trattorie (simple fare restaurant offering local cuisine) alongside more fine dining options. Sipping a cocktail in Piazza Santa Maria Maggiore is a must-do experience to conclude your three days in Rome tour.
When you only have three days in Rome it's important to know where to eat here is an article on Food in Rome and the art of eating like an Italian it includes traditional Roman dishes and cuisine and where to find them.
What to pack for Rome
Personal experience tells me that I need a carryon bag with those twisty wheels that go in all directions and has both carrying handles and a pull-out drag bar thingy. I want sturdy fabric, preferably in a day-glow colour so I can see the damn thing if I do have to check it. I also want soft sides that give a little – just in case. My recommended one? Well, I pick the azure blue Travelpro Maxlite 5 19″ Expandable International Carry-On Spinner. I know it's a mouthful but it is a great case and so far so good it's lasted me 5 years of repeated airport bashing.
Now this one may seem a little odd but I see a lot of N. Americans complaining that most hotels and B&B's in Europe and the UK don't have washcloths. Well, that's true I mean after all who wants to use a used washcloth. Take your own these are great quick-drying washcloths that are reusable and environmentally friendly.
Now if you are really concerned about the whole liquid issue why not take solid shampoo bars and body wash bars. These products are paraben and SLS free, TSA approved (so to speak) perfume-free and chemical-free. That makes them very environmentally friendly and they are so easy to use.
Now you are going to need a 110v to 220v voltage converter so you can plug in hairdryers, phones, laptops or tablets and so on. My personal favourite and one that has lasted me 4 years is the Bestek Universal Travel Adapter.
Trust me on this one you will have more photos than you can store on either your phone or your camera and you don't want to be deleting any to take more before you get home.
This Ultra Scandisk chip will work under adverse weather conditions (we get a lot of those here) and keep your photos or drone footage totally safe. A flash drive for your Smart Phone or Android will also come in very handy.
This little beauty is a Lipstick-Sized Portable Charger, which is an absolute, must-have when travelling. I keep mine charged and then bring it with me just in case. There is nothing worse than running out of juice when you are snapping some of the best views ever. You will never be out of power with this charger.
A concealed travel pouch may be one of the most important items you bring with you on your trip to Ireland. This unisex RFID blocking concealed travel pouch is lightweight and comes in several colours. It has lots of organization to give you peace of mind. You can keep your most valuable documents safe and secure next to your body.
If you have a pouch already you may not want to or need to invest in a new one, like me. If it does not come with the RFID protection, these RFID sleeves would be handy to prevent identity theft. This configuration comes with enough passport and credit card sleeves that the entire family would be protected. They are slim too, so they will easily fit into your wallet.
If you are planning on taking a lot of pictures with your phone you will definitely want to consider an external charging battery. This Anker high-speed phone charging battery is the exact one I use. It can be used on a variety of phones.
I hate selfies but if you have to have one or if like me you have shaky hands the FugeTek Selfie Stick and Tripod has Bloothtooth connectivity so it is very easy to use. It is made of long-lasting aluminium and is very lightweight and easy to carry.
Don't forget to bring along a universal power adapter on your trip to Italy. This worldwide power plug is a great example and will charge your phone at the end of your busy days. And this world traveller adapter kit can charge several devices at the same time.
If you want to travel light and in Europe with paying extra for luggage you need packing cubes. These Bagail packing cubes are the exact ones I use whenever I travel.
This foldable water-resistant backpack is brilliant for making sure your things are protected and secure. I don't bother to carry a purse this is what I find works for me mainly because its "hands-free" and I can easily carry everything in it.
I love this antitheft backpack it looks good and doesn't look scruffy it has a grey finish and it fits my 15″ laptop perfectly.
I adore a scarf (you will need one at the Vatican to cover your arms) – when travelling light scarves can make or break your wardrobe. I always take around 5 with me to change up my outfits. I'm not exactly an "outfit" kind of person but when I want to cheer up my basic black, white and grey wardrobe a scarf fits the bill perfectly.
This lightweight cotton scarf comes in a huge variety of checks, plaids and stripes perfect for adding that little personal style to your travel wardrobe.
I do love a fancy embroidered scarf as well, it can be used as a shawl and I have this type of scarf in a few colours and I can use it as a shawl, scarf or headwrap with its beautiful embroidered flowers I feel a little more dressed up.
If you have an aversion to mixed fibre scarves and wraps why not go for an environmentally friendly hemp version? This type of scarf will last virtually forever and the colours it comes it will brighten every wardrobe.
Now I've had my eyes "done" – no it's not what you think I had cataracts quite bad ones in each eye. So it took 2 years on a waiting list to get them removed. Now I can actually see without glasses and I've worn them since I was 8 years old.
What I have noticed is that I react quite strongly to sunlight and my eye doctor recommended that I wear sunglasses whenever I'm out and in particular to make sure they are polarized. What a difference I got my Oakley's and haven't looked back and I can see stuff I never thought possible, when the glare of the sun reflects on the ocean or any kind of water I can actually see it's like a miracle.
Have you been to Rome yet? How did you spend 3 days in Rome and what was your favourite place?
This months guest post is written by Federica Provolenti. Federica is an Italian journalist and travel writer. Born and raised in Rome, she studied History of ancient art before embracing her career path as a storyteller. Leading by chance an expat life, Federica tells her travel stories on A stroll around the world and on her Instagram page.
Pin it for later