How to Spend 3 Days in Rome – the Best Travel Itinerary
Can you imagine – a glorious 3 days in Rome the Eternal City?
There are many things to do and see in Rome, but if you are visiting the Eternal City for the first time, you should head to the main important places. The Colosseum and Saint Peter Basilica, Castel Sant'Angelo and Capitol Hill are among the sites you will discover while exploring this itinerary of 3 days in Rome.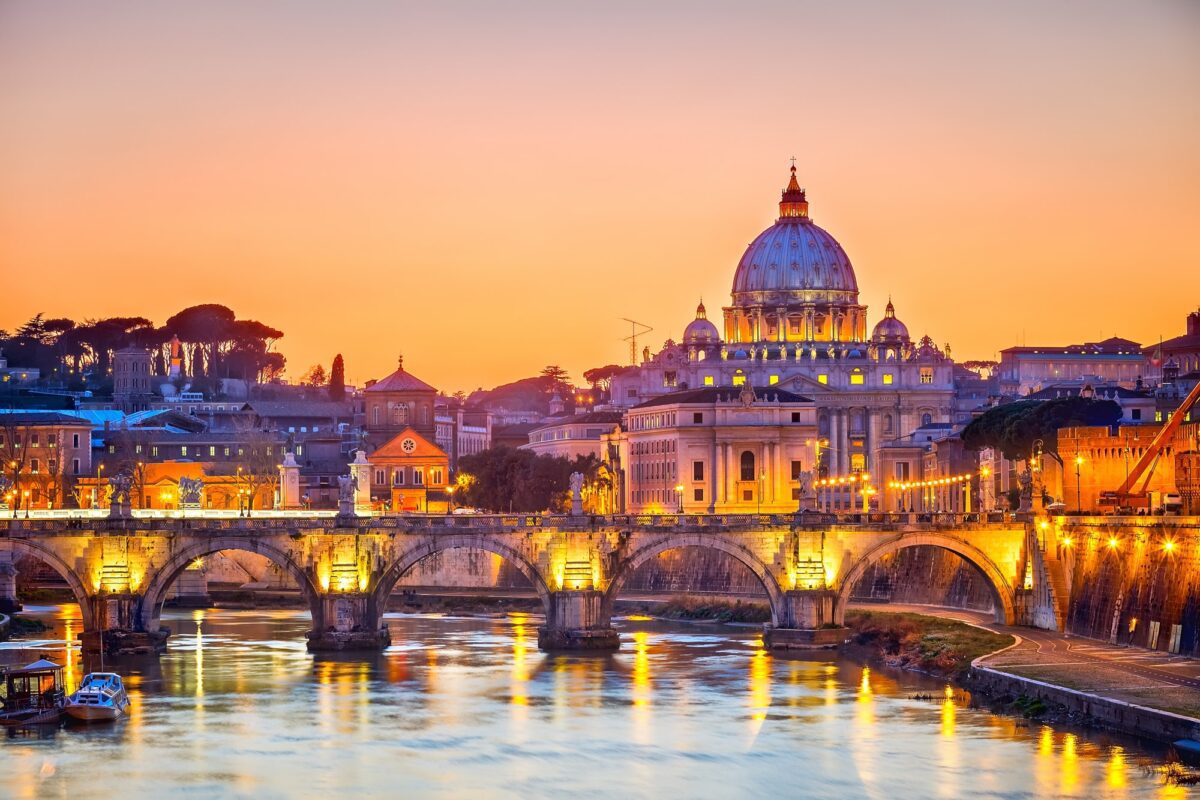 But if you only have 3 days in Rome to discover its delights let us guide you to all the best things to do in Rome the Eternal City.
The Italian capital with its thousands of years of history and its tremendously rich cultural heritage might make you want to extend your stay to discover more gems. Rome is full of archaeological sites and you may not get a chance to see them all in your 3 days in Rome so make sure you have a list of the ones you must see before setting out.
If you are researching a trip to Italy then you need to know the best area to stay in Rome. Depending on your budget, what you are interested in and what you want to see you need to know the different areas you could stay in.
How many days in Rome is enough?
How many days do you need in Rome? How long is a piece of string? To take full advantage of this Rome in 3 days your best bet is to arrive early in the morning or the night before so you have a full 3 nights in Rome itinerary. The Eternal City is chock full of things to see and it's impossible to check them all on your bucket list but this Rome Itinerary will give you the best sites to see on your first visit. You must remember to throw a coin in the Trevi Fountain so you will return someday.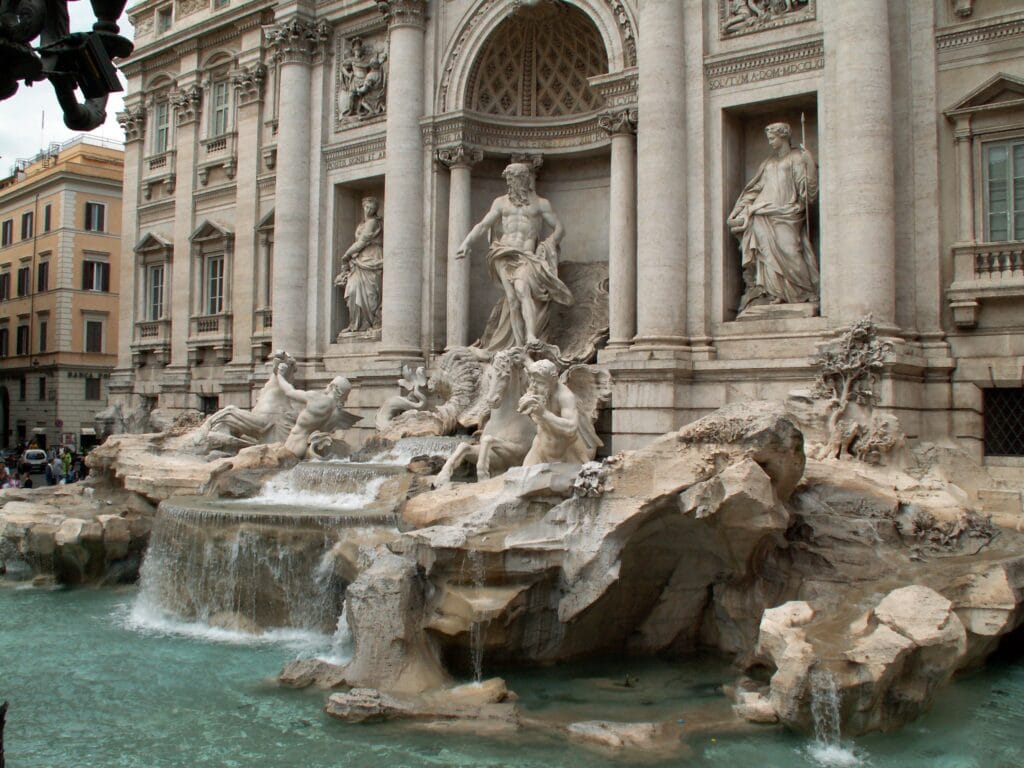 Xyuandbeyond is reader-supported. When you buy through links on our site, we may earn an affiliate commission. You can read my privacy policy here.
Xyuandbeyond is reader-supported. When you buy through links on our site, we may earn an affiliate commission. You can read my privacy policy here.
Things to do in Rome in 3 days
To take full advantage of your 3 days in Rome itinerary may I suggest arriving as early as you can? Preferably the night before so you have a full three days in the city. There are many things to do in Rome in 3 days so plan your visit list accordingly. There is just so much to see it could be a very tiring trip.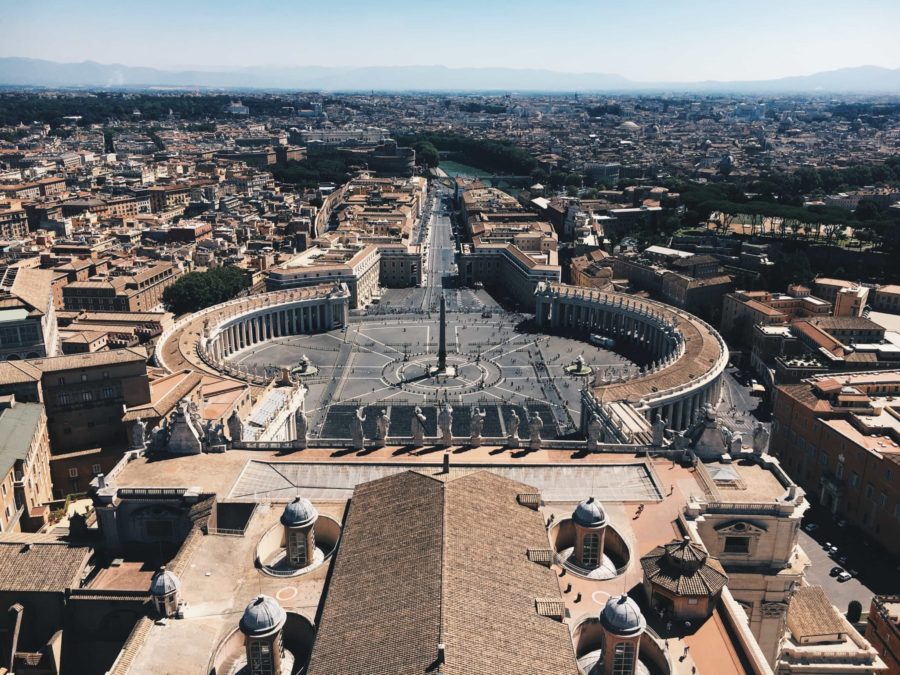 Best times to visit Rome?
A big tip is not to visit Rome in the summer from June to August. You will find it hot, stuffy and so jammed with tourists you will have a hard time getting around and seeing the things on your 3-day Rome itinerary. The best times to visit Rome are from March to May in Spring or in the fall from September to November.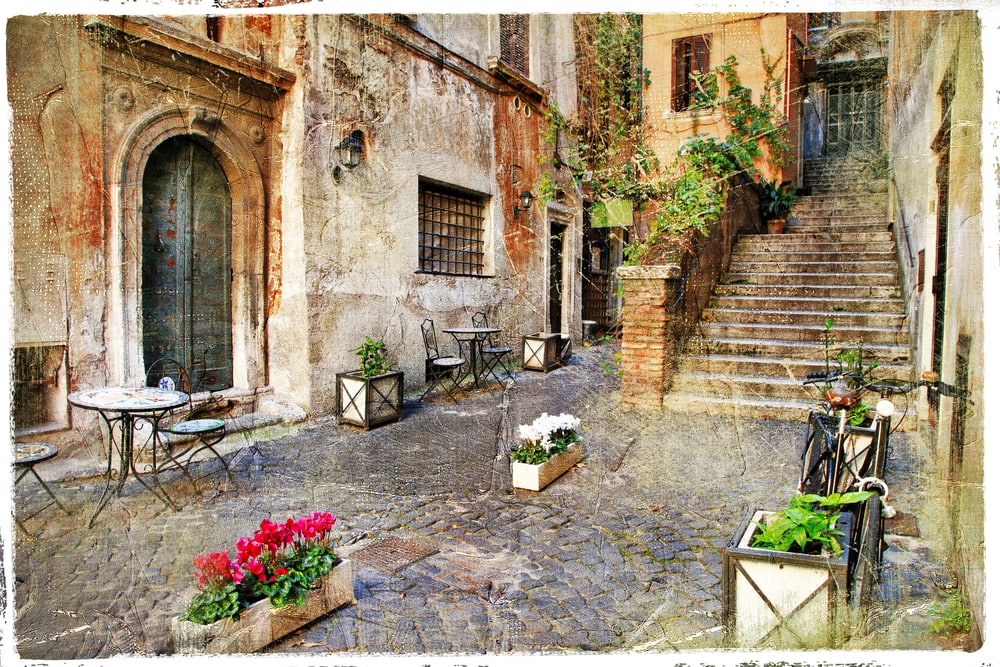 Getting to Rome
You can fly to the Leonardo da Vinci airport which is the international airport or if you want to fly to Rome from Europe see if you can get a flight to Ciampino neither is near the City Centre but you can find some cheap flights from Google Flights to both airports.
If you are planning on a Meditteranean cruise be aware that the cruise ships stop at Civitavecchia cruise ship port Civitavecchia is about 80km northwest of Rome. There is a train station in the town with several trains going to Rome's central station termini these take about an hour and 20 minutes.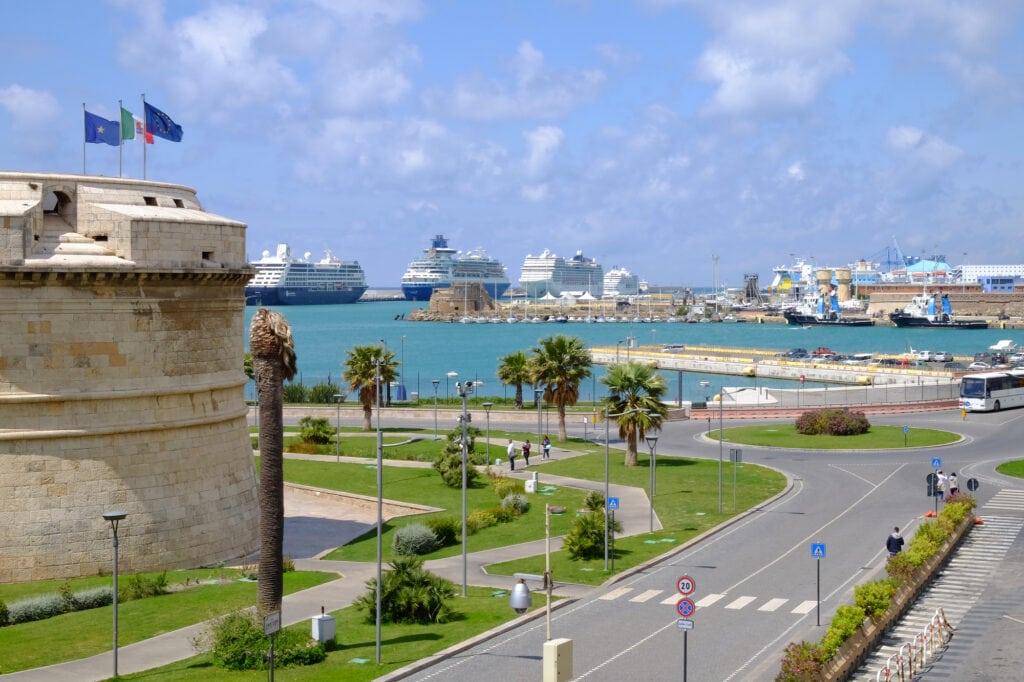 Once you disembark the Cruise you will have quite a walk to the train station so I suggest taking a taxi from the port it will save your feet for walking Rome.
If you are planning to take 3 days to visit Rome make sure your cruise ship stays in port for that length of time as many cruises to Rome only stay a day. I will tell you from personal experience while it may be a lot cheaper to take the train to Rome you will have very little time as Rome's traffic is horrendous and getting to Rome is not easy due to the traffic.
In fact, we nearly missed our cruise out of Rome thanks to attempting to get a fast train back to the port and it was a nightmare.
How to get from the airport to the centre of Rome
From the airport, you can share a shuttle bus for around € 18-20. The ride takes around an hour the Leonardo Express train goes direct from the Fiumicino airport straight to Termini, the main station in the heart of Rome.
There is also local transit such as Terravision buses these run around €6 euro to the city centre and run around every half an hour or so.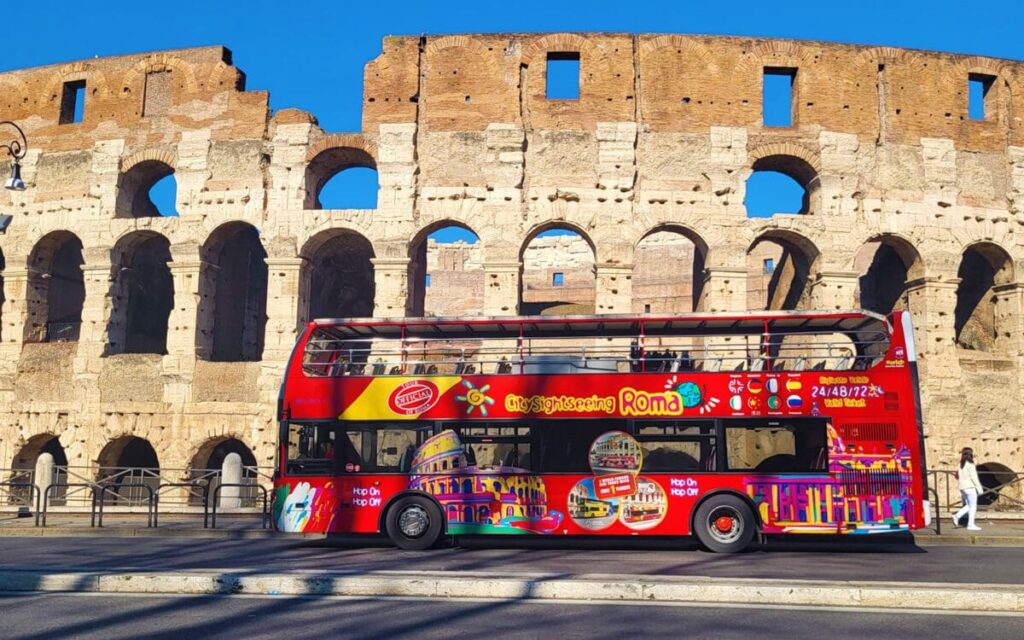 How to get around Rome
By far the best way to get around Rome is walking but public transit is another option if walking forever sounds exhausting. Buses run 24 hrs. a day and cover the entire city. Bus tickets and subway metro tickets are interchangeable within the time validity of the ticket.
Validation begins by punching them into the ticket counter found on both the bus and subway. Do not throw away your ticket as you will need it to prove you have paid your fare.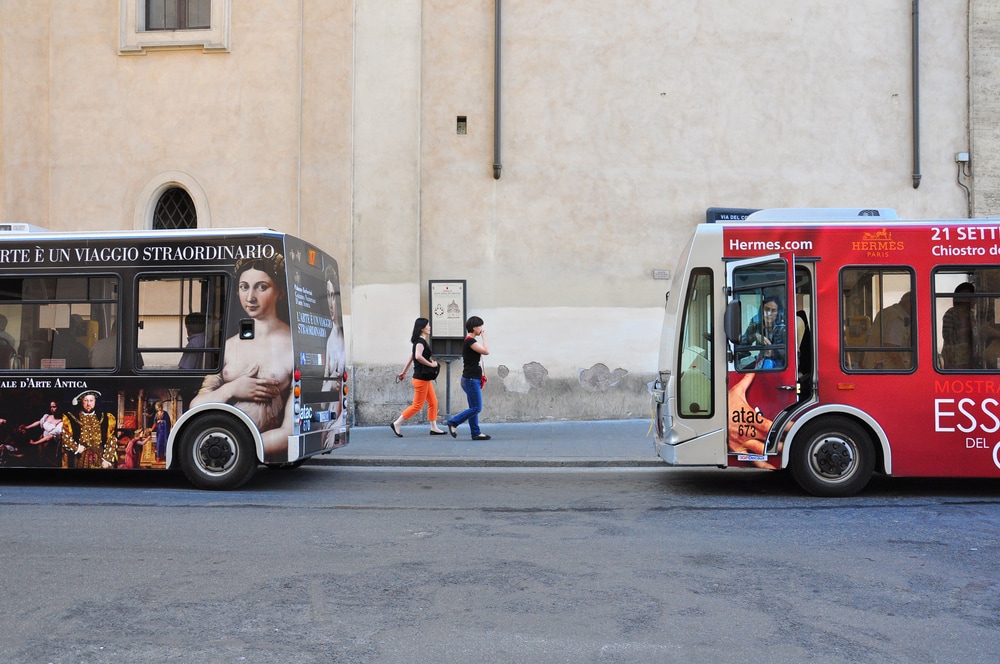 Tickets can be purchased in advance at any tobacconist (easily found by the blue sign with a capital T outlined in white found throughout the city ) and from vending machines at both the train and metro stations.
Different choices of tickets include:
The BIT, €1,00, the. most common and economical lets you ride any bus or metro within a time period of 75 minutes.
The BIG, €4,00, is a full-day ticket and valid for unlimited rides on buses and the metro until midnight of the day it was purchased.
The BTI, a special ticket for tourists, €11,00, is valid for unlimited bus and metro travel for 3 days in Rome from the date validated.
We used the Hop on Hop Off bus as our guide to Rome it took us around all the sights with audio commentary in English and allowed us to get our bearings and jump off when we found what we wanted to see. For us, this was a little easier than using public transit.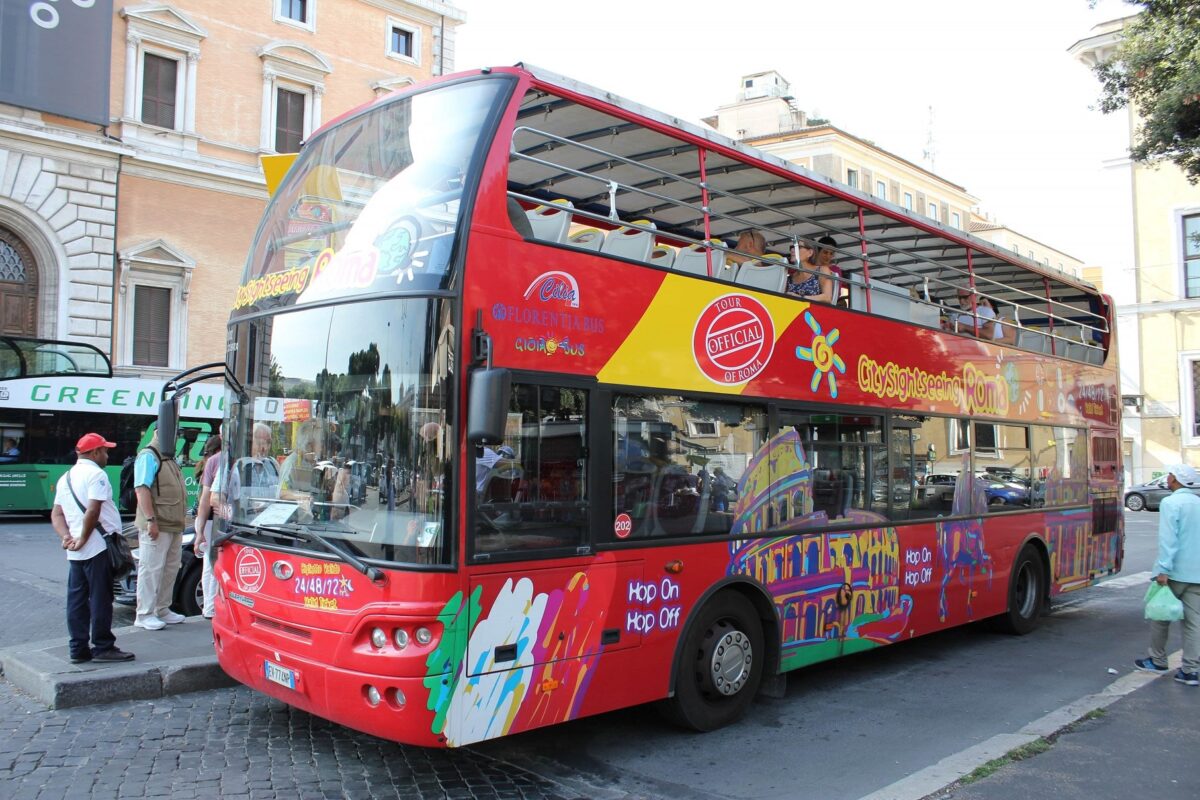 Map of Rome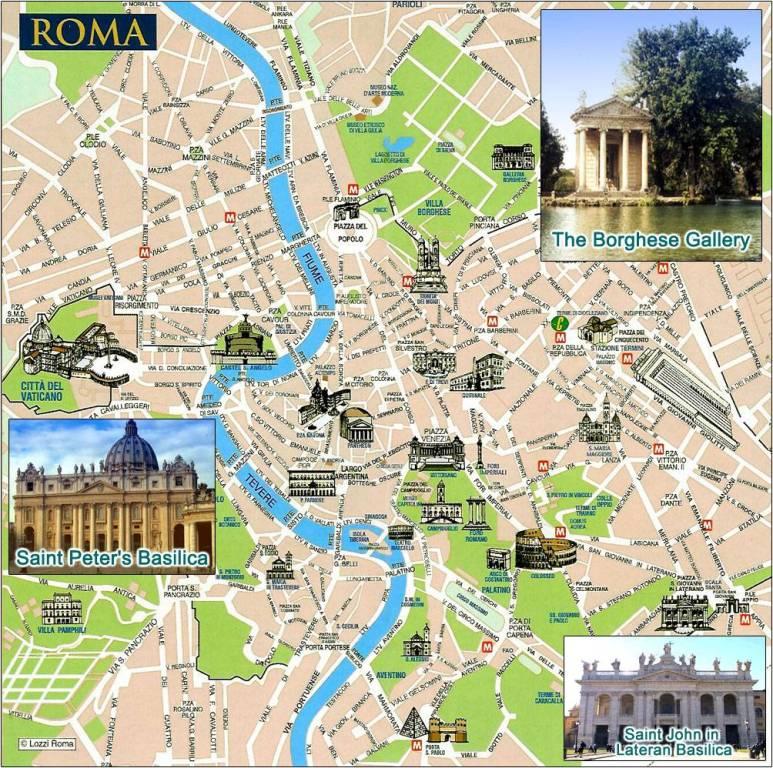 Best place to stay in Rome for 3 days
The Esquilino central station area is the perfect place to stay if you are not up to massive amounts of walking. This area is very close to some great public transport as both subway lines that serve the city centre converge here. The A-line goes to the Spanish Steps, the Vatican, San Giovanni, and the Trevi Fountain. The blue line will take you to the Colosseum and Circus Maximus.
La Casa di Amy
Home Away from Home La Casa Di Amy offers air-conditioned rooms and free WiFi throughout. Rome Termini Station is 200 m away.
La Casa di Amy's rooms are individually decorated. Each has tea and coffee-making facilities and an LCD TV.
A sweet and savoury continental breakfast is served daily, and gluten-free options are available on request.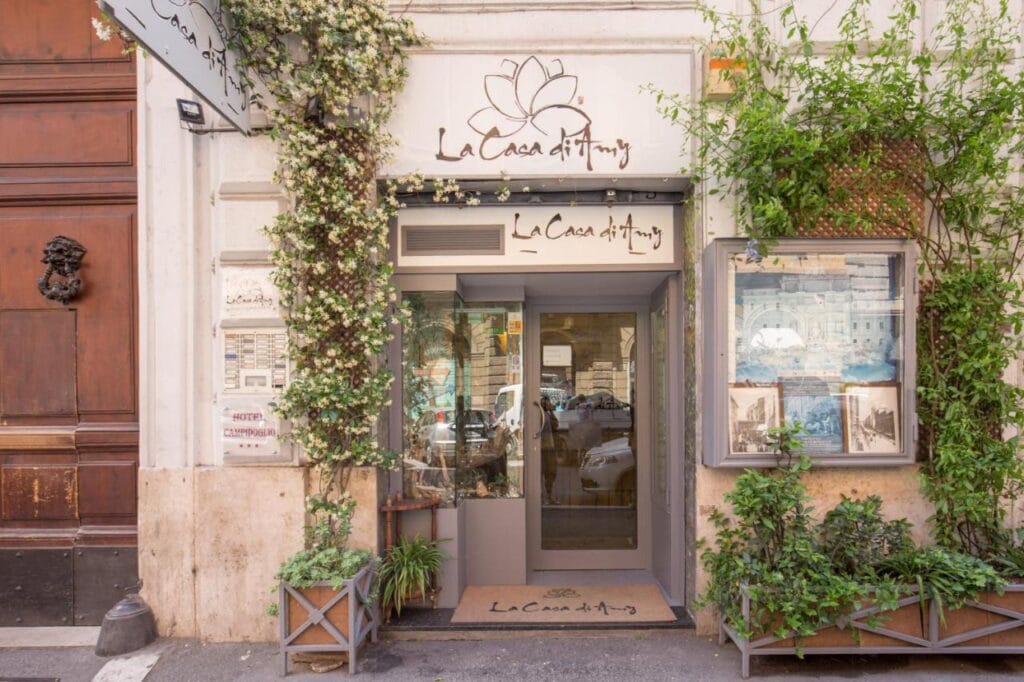 Be First BnB
Be First is a modern property located in a central area of Rome filled with shops and restaurants, just 200 m from Vittorio Emanuele Metro Station. It offers free Wi-Fi throughout and comfortable accommodations. Breakfast is fresh-baked croissants and great coffee.
How to spend 3 days in Rome
You probably know that Rome is one of the most visited cities in the world with over 9 million tourists visiting each year. What that means for your visit is that you can expect wait times of a few hours to get into some of the city's historic attractions. For your Rome itinerary 3 days I recommend booking skip the line tickets wherever you can or picking up a pass.
You actually have 2 different cards you can purchase to save money and lots of time during your 3-day visit to Rome.
Rome Tourist Card
The "Roma City Pass" is a really convenient card with this you can bypass all the line-ups and have priority entrance to some of the most famous tourist sites in the City. Another huge advantage is that the card is 100% digital you don't have to print tickets that come to you via email.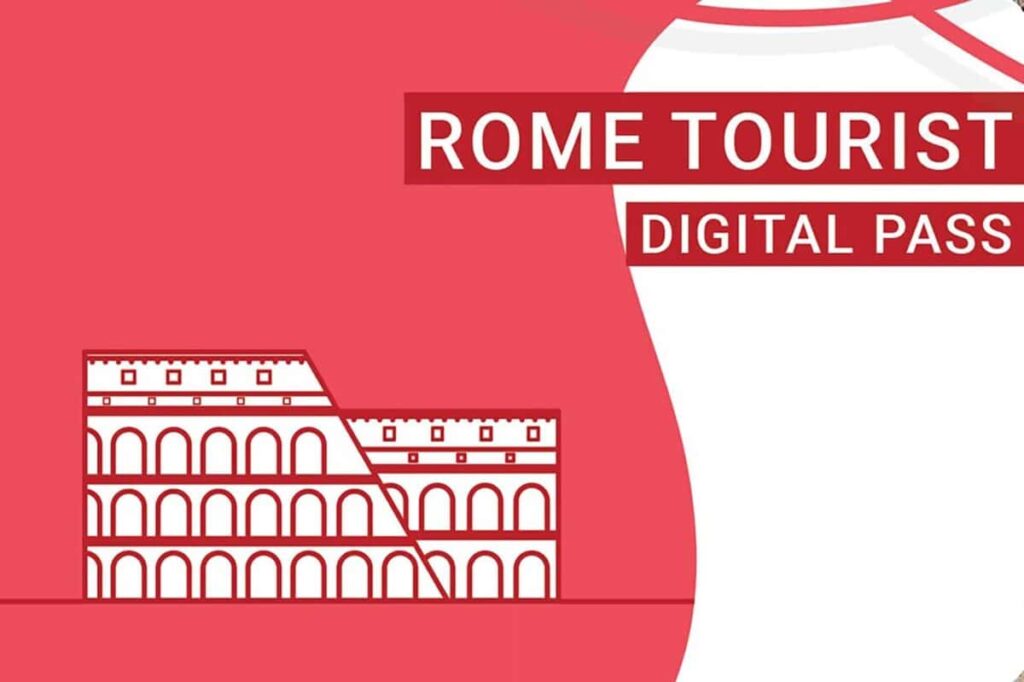 This Rome City pass includes the following:
Colosseum entrance ticket with audio guide + Roman Forum + Palatine Hill
St. Peter's Basilica: entrance + audio guide
Vatican Museum and Sistine Chapel
10% discount for museums and tourist attractions such as the Castel Sant'Angelo or the Galleria Borghese.
Rome and Vatican Pass
Another way to visit Rome in 3 days and get fast-track access to the best places to visit in the city is to buy the "Rome and Vatican Pass". with this pass, you can enjoy entry to Rome's historic sites, such as St. Peter's Basilica, the Vatican Museums, and the Colosseum, with a 3-day combined city pass. Get discounted entry to more than 30 sights, and explore Rome on the hop-on hop-off sightseeing bus. Here are some 3-day Rome itinerary tips.
Skip the line with free admission to the Colosseum, the Vatican Museums, and Michelangelo's miraculous ceiling at the Sistine Chapel
Discover Rome's eternal sights on a hop-on hop-off bus tour
Enjoy special offers from both the OMNIA Vatican and Roma Passes
Take advantage of free unlimited public transport
Enjoy discounted entry to Rome's top museums
Orient yourself with a free guidebook and map of Rome and Vatican City
Itinerary for Rome in 3 days
Itinerary 3 days in Rome – Day 1
The Colosseum
The first of the top 3 places to visit in Rome is of course the Colosseum start your 3-day itinerary in Rome with a visit to the Colosseum, probably the most renowned monument in the city. This is the only European place to be listed among the Seven Wonders of modern times.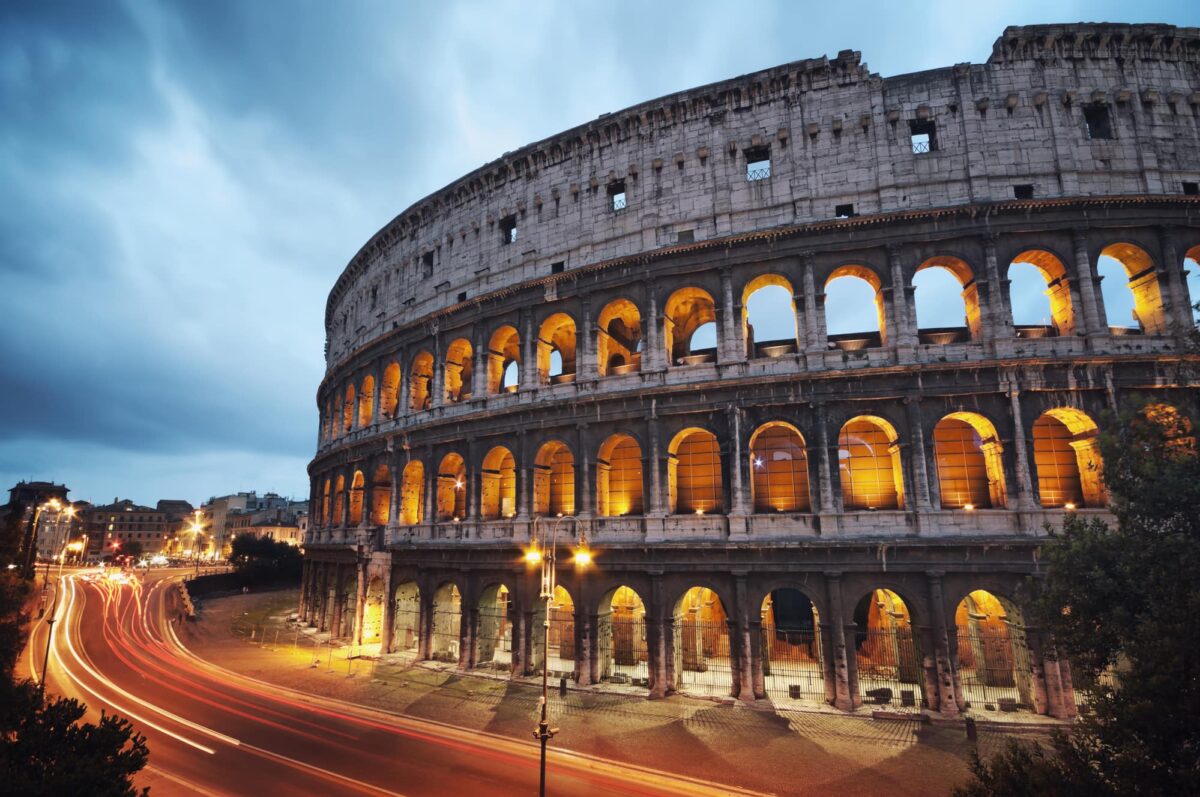 This ancient amphitheatre, once known as Amphitheatre Flavius, was built under Emperor Vespasian in 72 and completed under his successor Titus in 80. For over four centuries, the Colosseum housed gladiator games.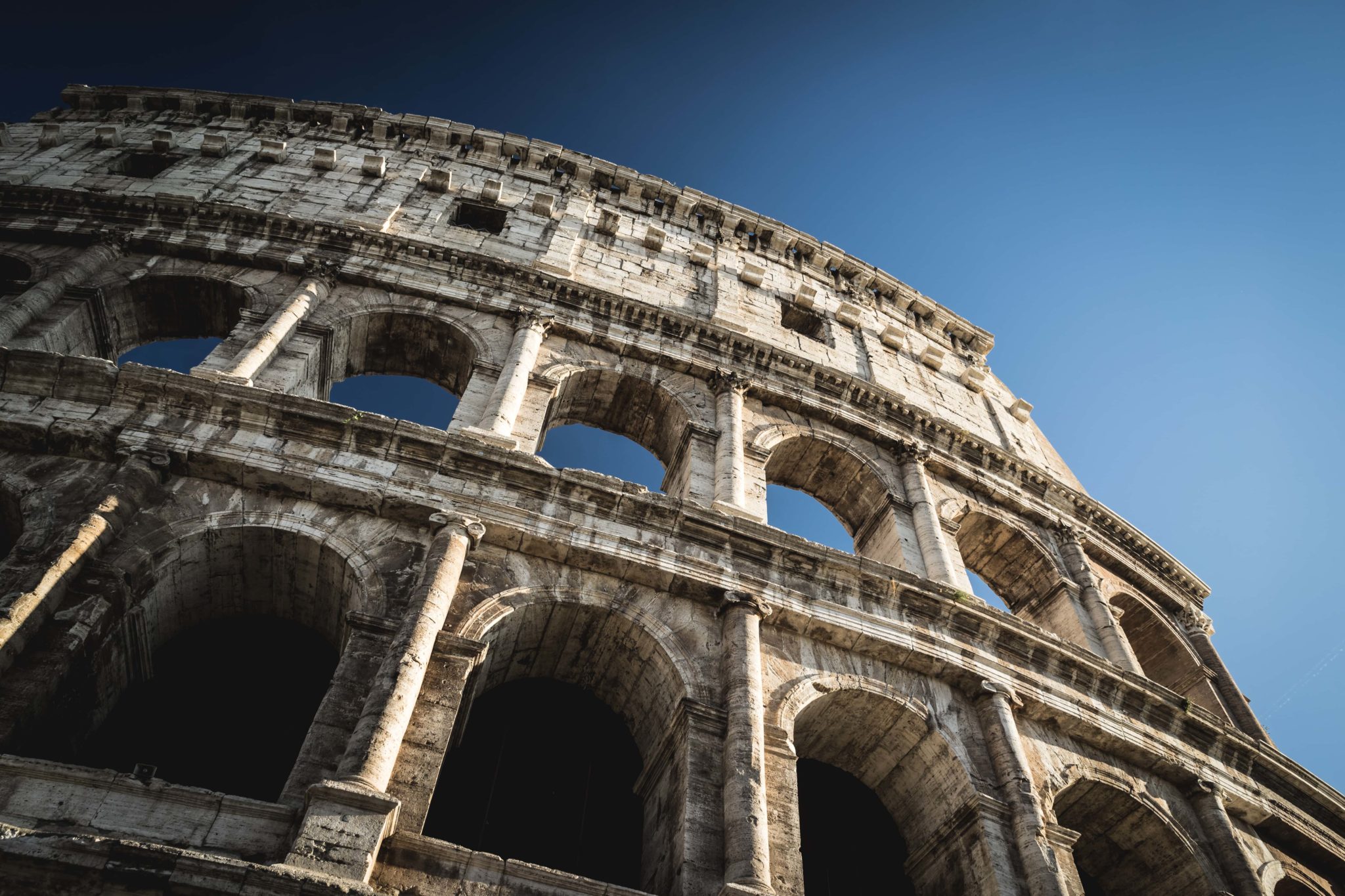 During these shows, there were dreadful battles among men or men and fierce animals like lions. Entering the Colosseum, you will step into the history and discover the high level of engineering and architectural knowledge gained by Romans.
The Fountain is closed on Monday, Wednesday, and Friday from 8:00 AM – 9:00 AM for coin removal, they collect 3000 euros per day that are donated to charitable causes of Rome.
Palatine Hill
Here, according to the legend of Rome's birth, Romulus and Remo founded the city in 753 BC. Palatine houses on its premises an interesting museum, as well as Augustus and Livia's houses with impressive frescos.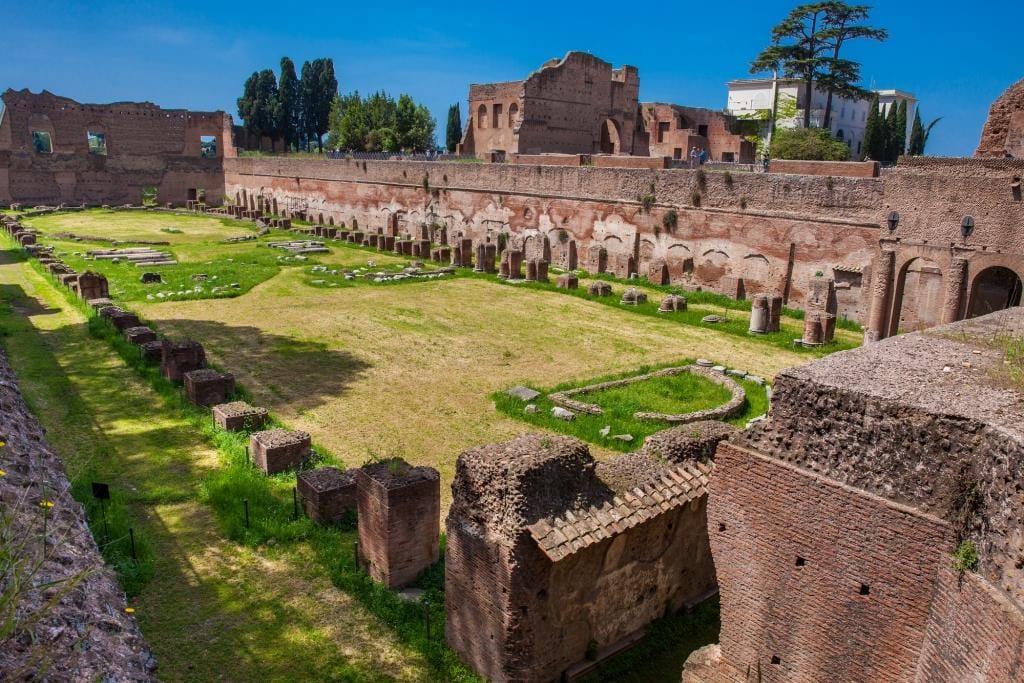 Avoid the ticket line at the Colosseum by purchasing Tickets in Advance. You can buy a combination ticket at the entrance to Palatine Hill where apparently a line is rare. The official website sells a combination ticket which is good for the Roman Forum, Palatine Hill and Museum and of course the Colosseum. This ticket is good for 2 days. You will still have to wait in line to go through security but at least you won't be in the long-ass ticket line.
Ordinary admission includes the three locations mentioned above and the cost of an adult ticket is € 16.00, for the Ordinary admission plus the underground tour in English the cost is € 23,00. These ticket prices include service fees and charges. Viator also does brilliant audio and skip-the-line tours of all three locations from € 22 per person.
Food Tours of Rome
Your visit to all three locations will take around 3 hours and it's now time for lunch. The food of Rome is a gastronomic treat. Another option would be to do a Street Food Tour with a local guide. These tours take around 2.5 hours and combine a walking tour with samples of some fabulous Roman cuisine.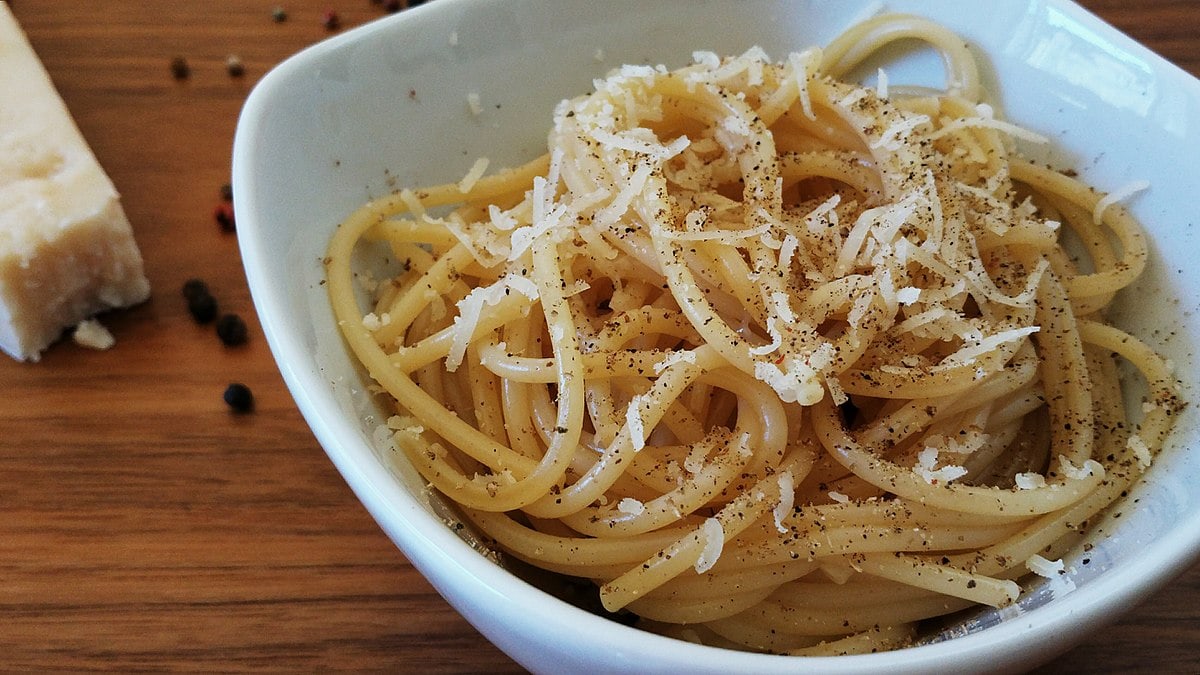 Capitol Hill
In the afternoon take via dei Fori Imperiali and visit Capitol Hill. Home to the city hall, this hill hosts a scenographic square designed by Michelangelo. From here you can fully enjoy a unique view of the Roman Forum.
On Capitol Hill visit the Capitoline Museums with a unique collection of Roman antiquities and the famous equestrian statue of emperor Marcus Aurelius.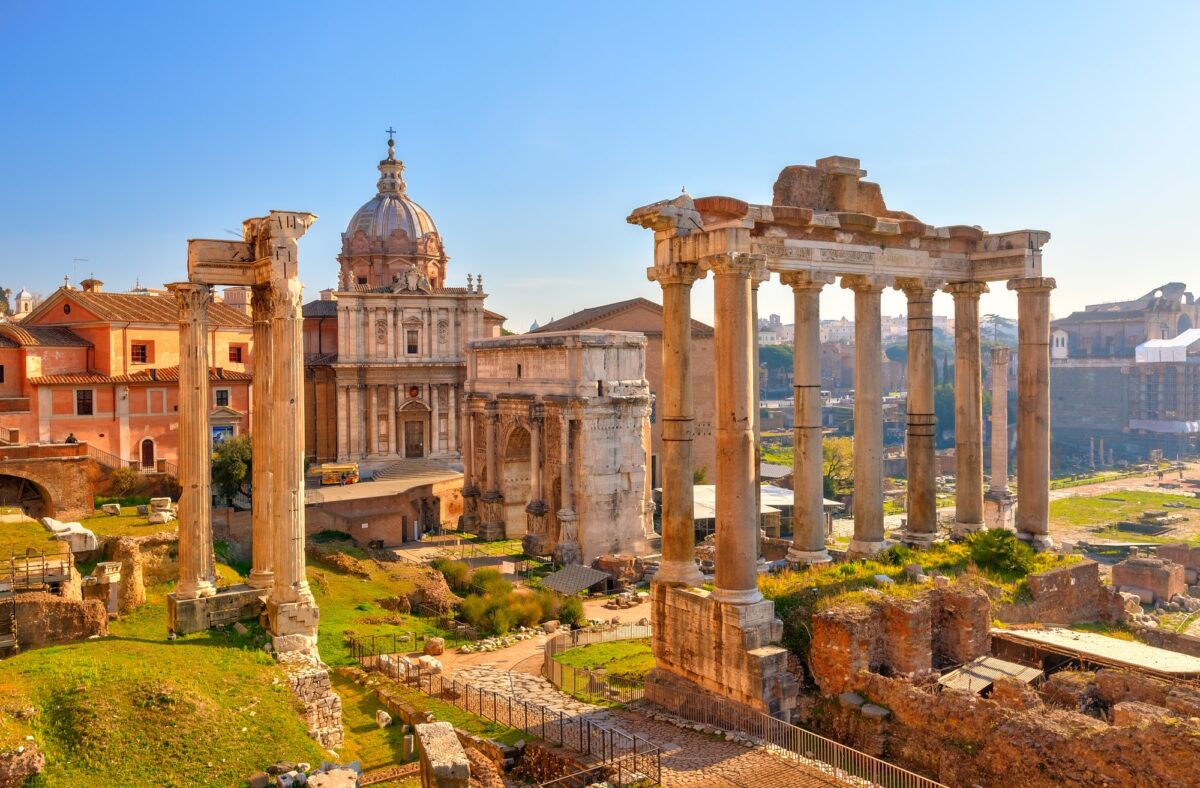 Trevi Fountain
Proceed with your discovery of the Eternal City by climbing the steps of the Ara Coeli church. Crossing Piazza Venezia, visit the church of Santi Apostoli with a beautiful bas-relief on the porch by Antonio Canova and then arrive at the Trevi Fountain.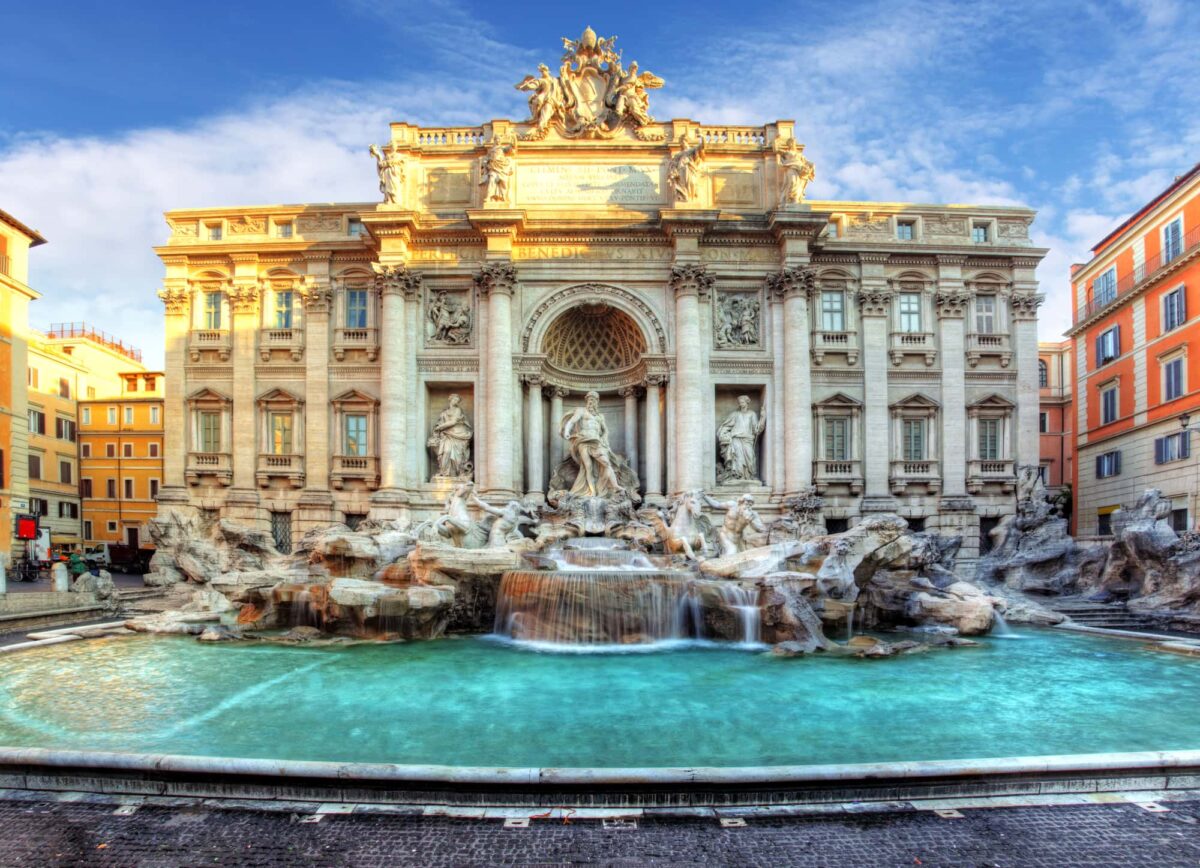 Rome for 3 days – day 2
Spanish Steps
Start your day strolling around downtown Rome and visiting some of the most important highlights like the Spanish Steps, Piazza di Pietra, and the Pantheon. At the base of the steps is Piazza de Spagna and Fontana della Barcaccia ("Fountain of the Ugly Boat"), built by Pietro Bernini (the father of the famous Gian Lorenzo Bernini).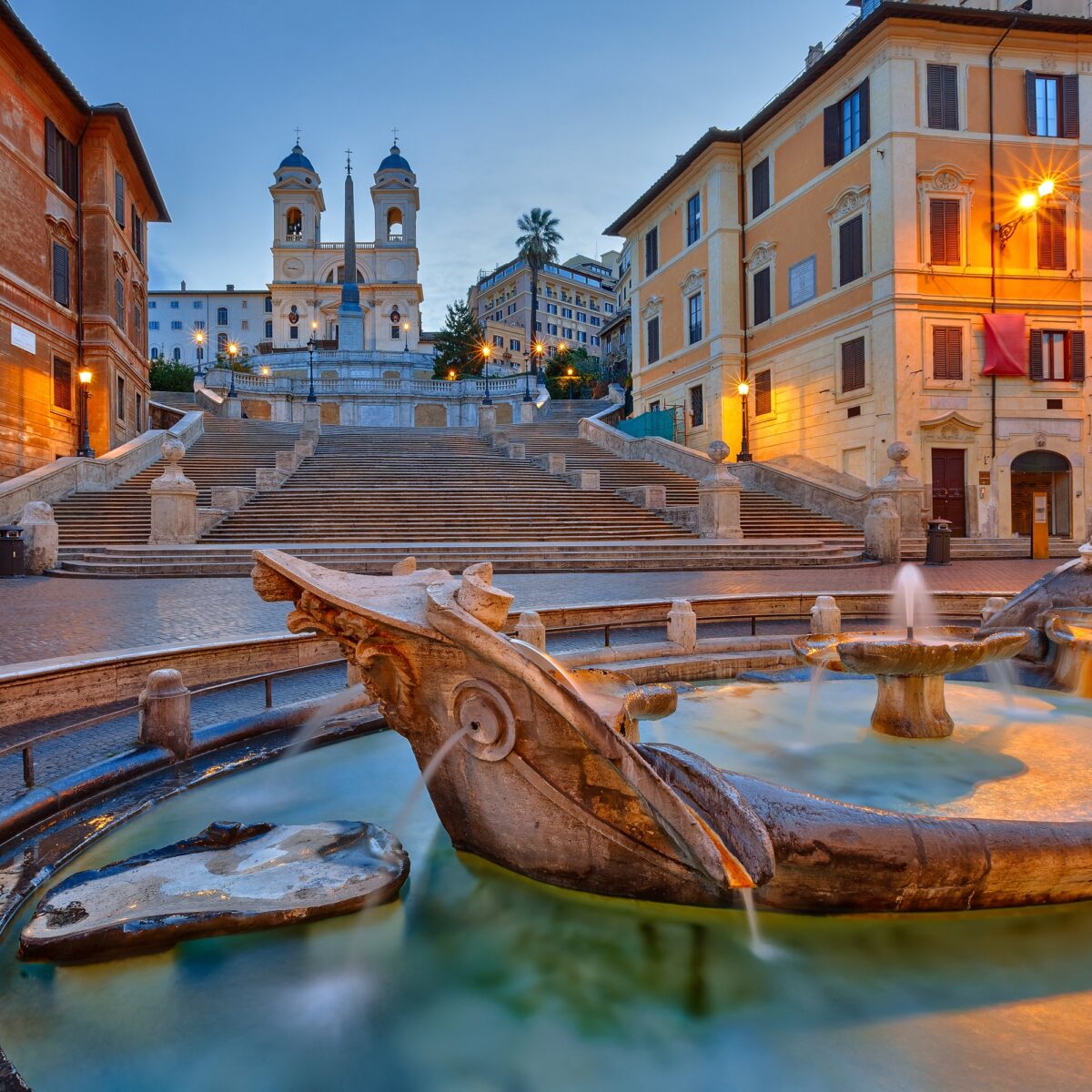 It's definitely worth climbing up the 174 steps to the top of the steps, where you'll be greeted by artists painting portraits as well as the beautiful Trinità dei Monti Church. Just don't sit on the stairs as the Italian government has made it illegal.
Piazza di Pietra
The square owes its name to the presence of the remains of the ancient Hadrianeum, a large temple dedicated to the emperor Hadrian by his son and successor Antonino Pio. The building, which opened towards the present Via del Corso, was built in 145 AD in the centre of the arcaded square. Of the ancient structure of the temple, 11 of the original 15 columns of the northern side remain.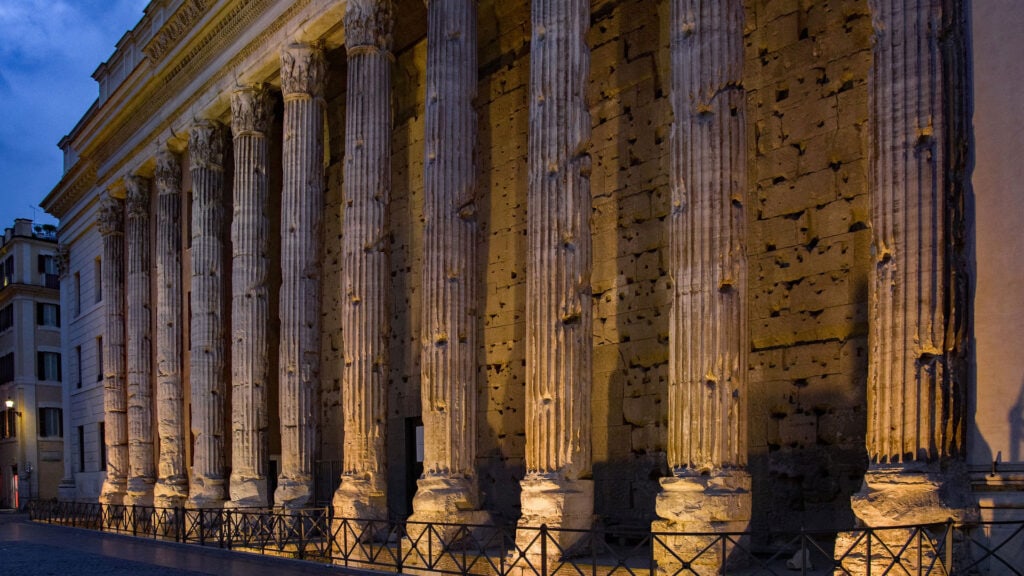 The Pantheon
Dedicated to the pagan gods of pre-Christian Rome the Pantheon is one of the most ancient and well-preserved sites in Rome. Completed between 126 – 128 AD, this Roman temple was eventually converted to a Christian church. itinerary rome 3 days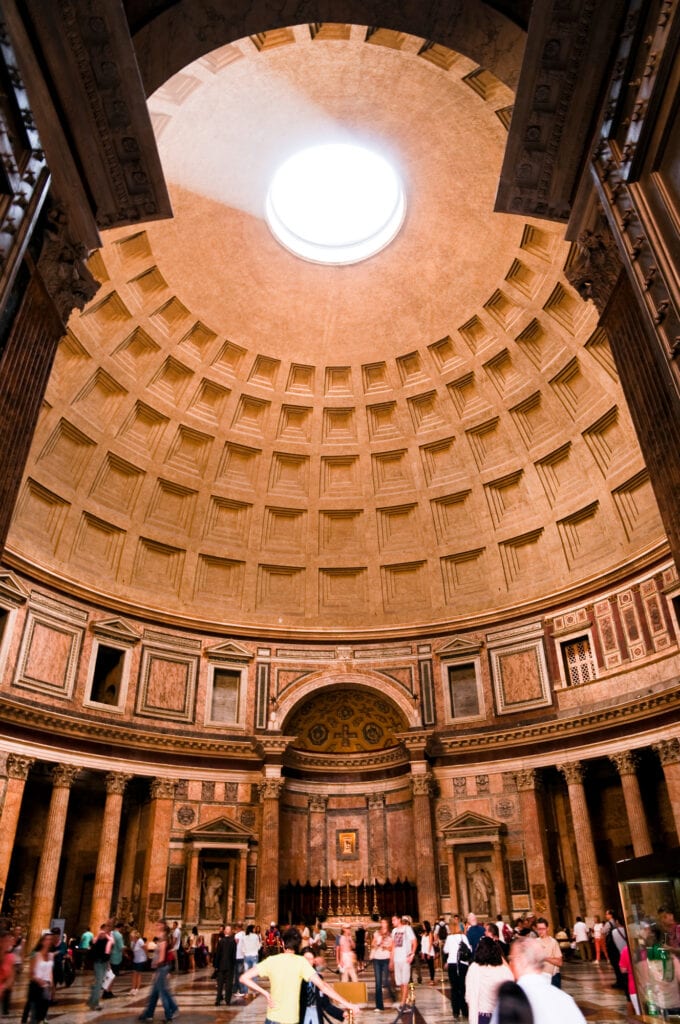 The architecture of the Pantheon is so incredible that when Michelangelo visited it he said it was "it was the design of angels, not of man".
Vatican City
While Rome is the capital of Italy, it hosts another state among its walls: Vatican City. Spend the afternoon of your second day in Rome wandering among the beauty of this small state. Try to book a tour to the Vatican Museums in advance to skip the line.
BOOK YOUR SKIP THE LINE VATICAN TOUR NOW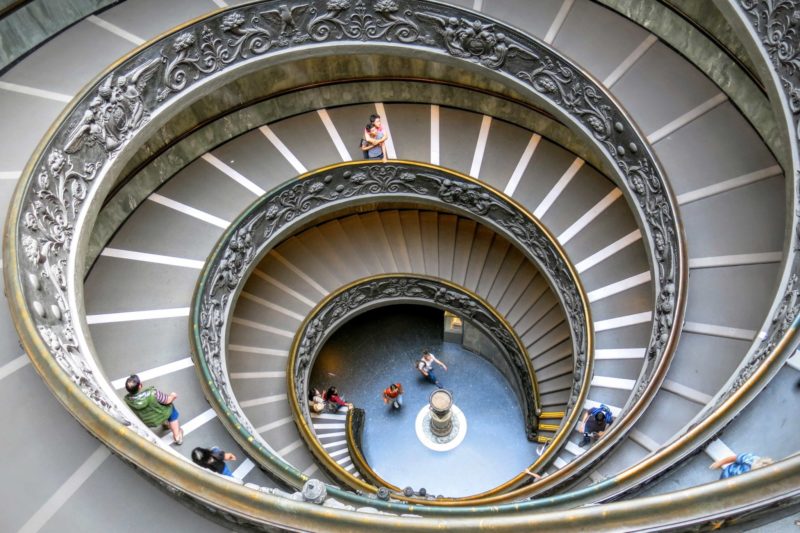 Famous Sistine Chapel
Once there, experience the wanderlust of the frescos of the Sistine chapel depicted by Michelangelo. Wander among the map room and enjoy the wall painted by Raphael showing the Athens school. Then walk for ten minutes to enter the Basilica and discover some of the prime art treasures. Among them, you will see the Pietas by Michelangelo, the baroque baldachin and Alexander VII's funeral monument by Bernini. From the Basilica you can climb the Dome and enjoy one of the most rewarding views over Rome.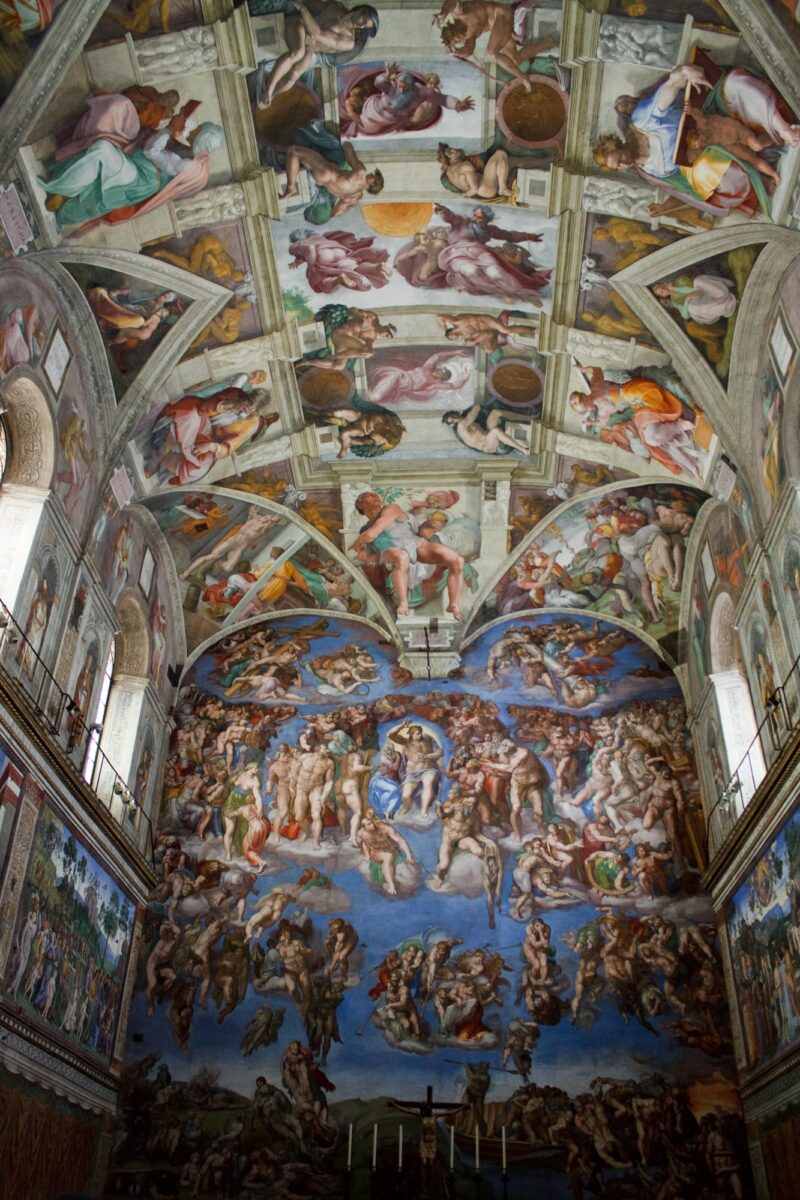 Castel Sant'Angelo
Leaving the Vatican City head to Sant'Angelo Castle, a fortress built under emperor Hadrian that wanted to use it as a mausoleum for himself and his family. In 1277 an underground corridor was built to connect this place to the Vatican City and to serve as an escape for popes in danger. It was then used in 1527 by Pope Clement VII who found refuge in the fortress.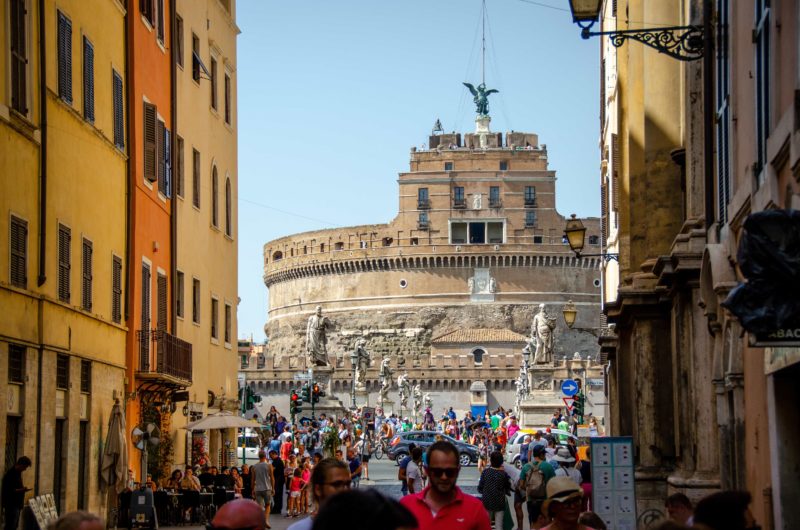 Piazza Navona
After visiting this place cross St. Angel's bridge and stroll around via dei Coronari, one of the more charming streets of Rome famous for its antique shops. This walk will lead you to Piazza Navona, the square famous for its Baroque architecture.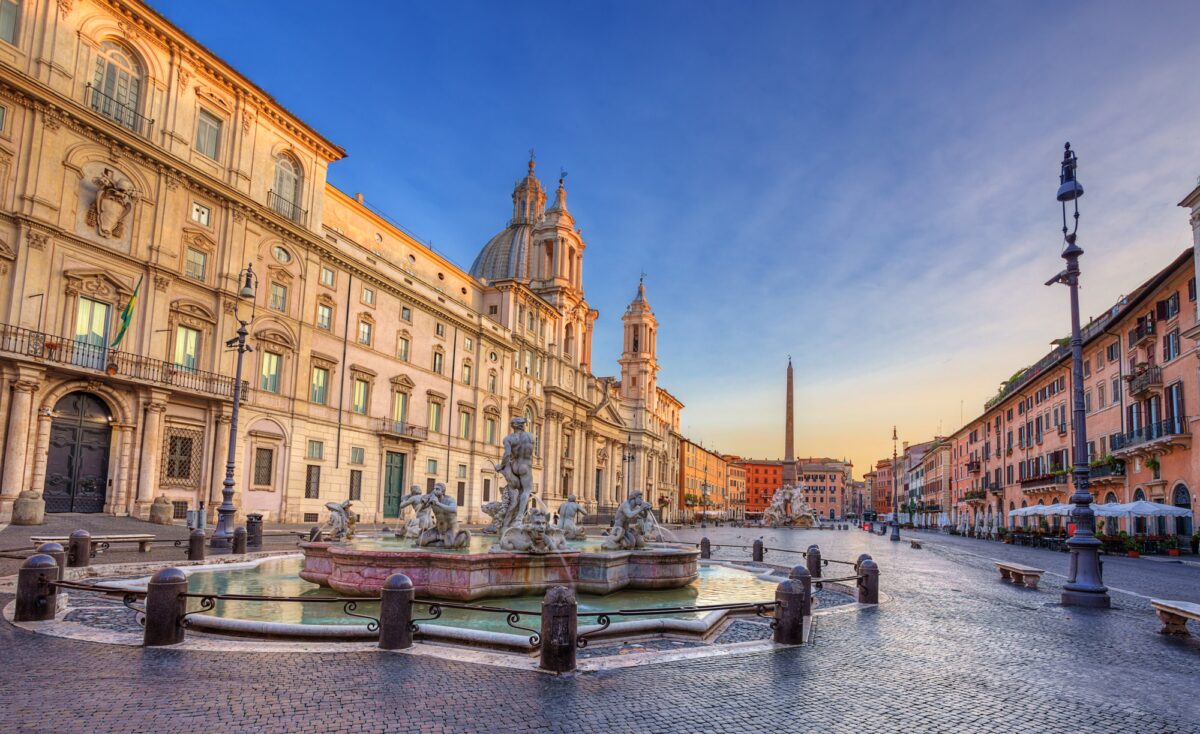 Once a Roman Stadium hosting horse and chariot races, it was transformed under Pope Innocent X into the stunning space you can admire nowadays. The Four Rivers Fountains by Bernini dominate the core of the square. Visit the churches in the piazza as well as the nearby church of Sant'Andrea della Valle.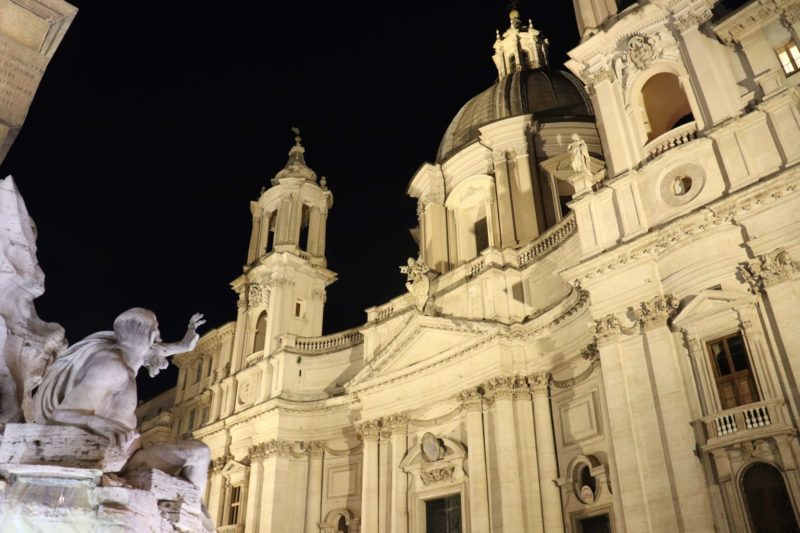 3 days itinerary in Rome – Day 3 in Rome
Villa Borghese
Spend your last day in Rome discovering the Villa Borghese, one of the most beautiful green areas of the city. After a boat ride around the lake, proceed to the Borghese gallery museum where you can admire some of the most famous sculptures by Bernini, as well as masterpieces from Caravaggio, Titian, and Raphael. Reservation is mandatory to access, and you can book your entrance ticket in advance online. From there, walk to Pincio's terrace to enjoy one stunning view over Rome.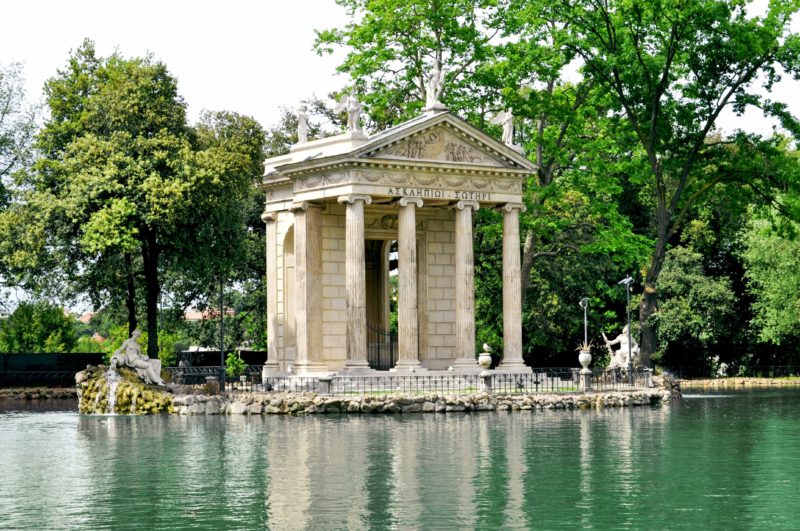 BOOK YOUR VILLA BORGHESE & GARDENS TOUR NOW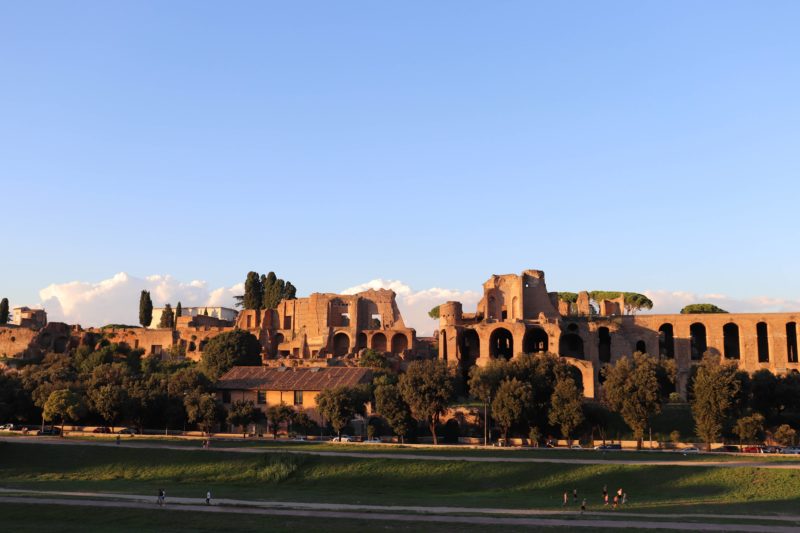 Circo Massimo
Using the metro, take a trip to the Circo Massimo and visit the ancient stadium. Built under Emperor Augustus, it hosted chariot races. The famous Truth mouth is nearby.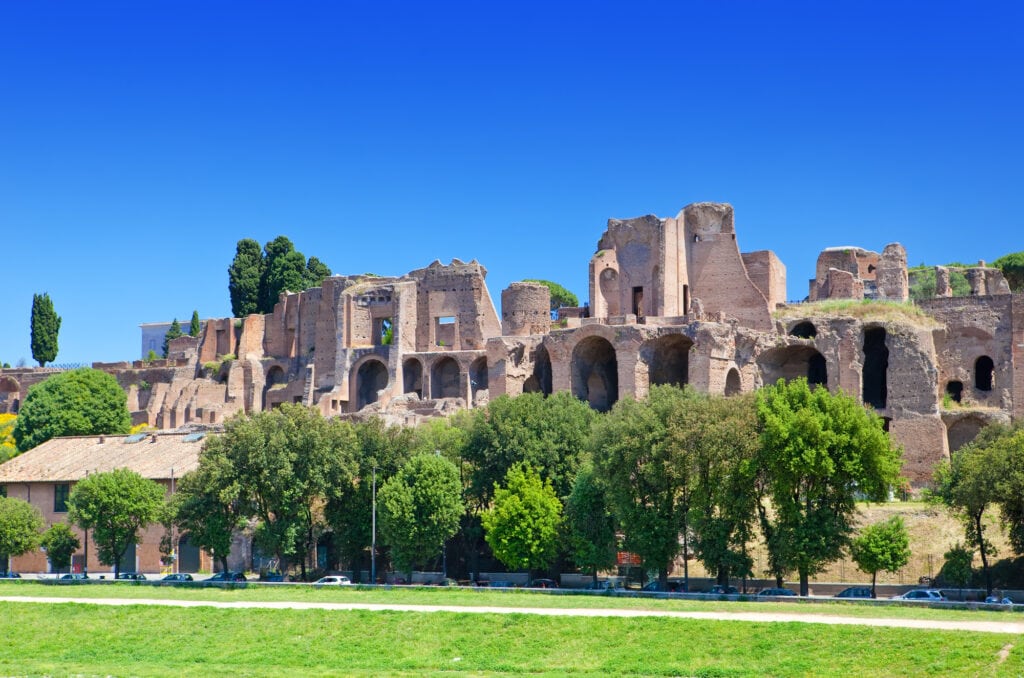 Portico d'Ottavia – Jewish Ghetto
From Via dei Cerchi, after a few bus stops, get off at Marcellus Theater and explore the area of Portico d'Ottavia, also known as the Jewish ghetto.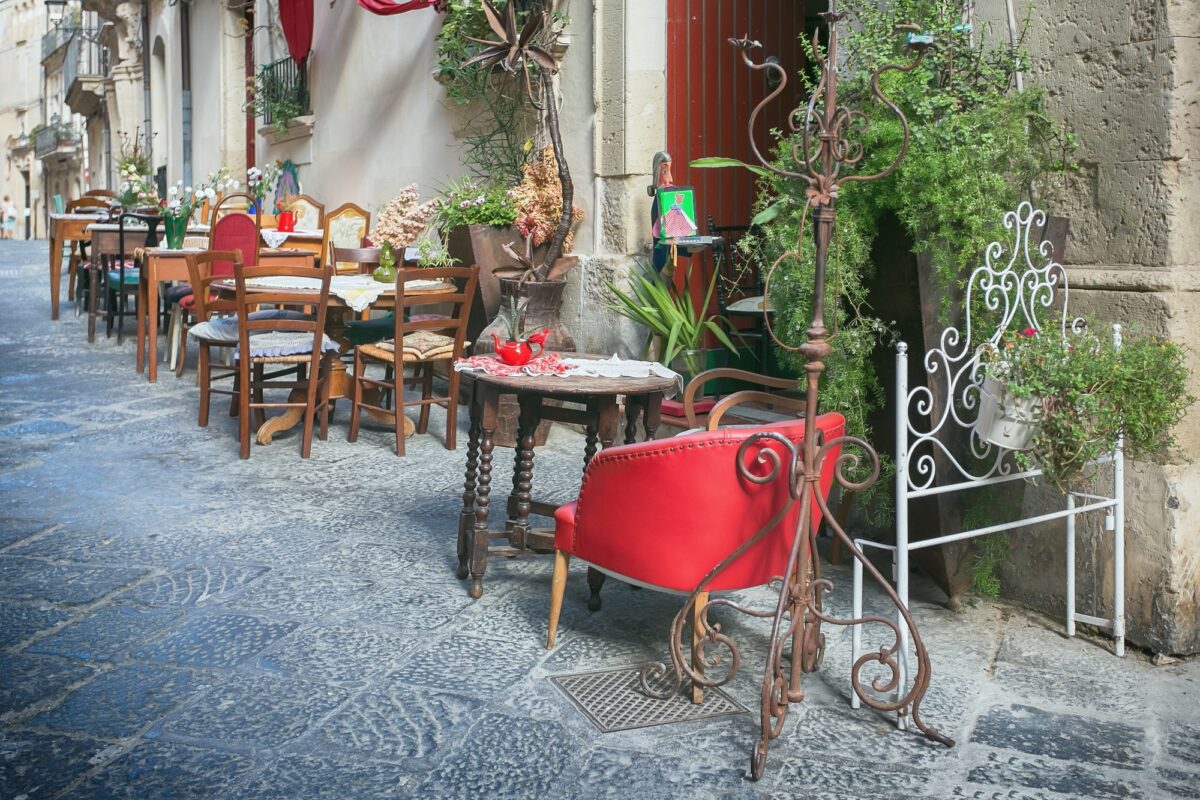 Spend the afternoon of your last day in Rome, exploring the area of the Jewish ghetto. Here, in 1943, the Jewish community of Rome suffered mass deportation. A marble plate reminds these horrible facts. In the neighbourhood, you can wander around the Tortuga fountain and try some delicatessen made in the local bakery shop.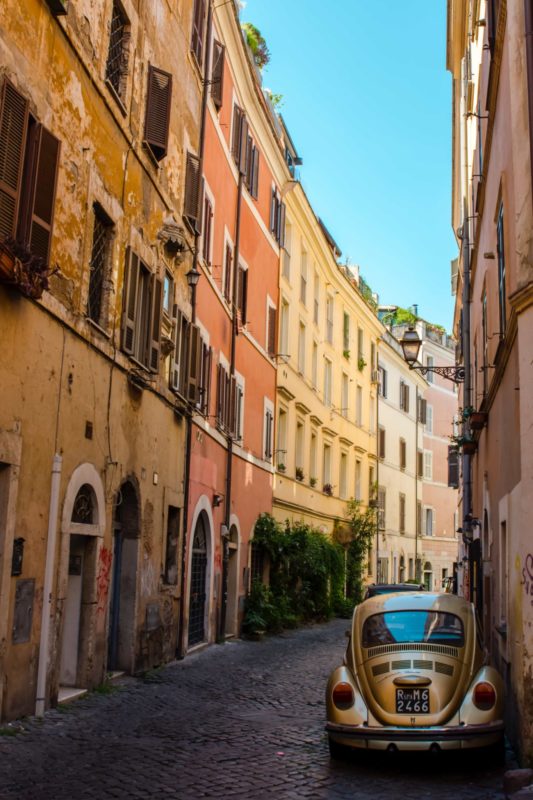 Trastevere
From here cross the river and end your day in the picturesque area of Trastevere. In this neighbourhood, where coloured ochre houses face narrow cobblestone streets, you will find some lovely trattorie (simple fare restaurant offering local cuisine) alongside more fine dining options. Sipping a cocktail in Piazza Santa Maria Maggiore is a must-do experience to conclude your three days in Rome tour.
Altare della Patria
You will more than likely pass this grand building when on the bus. This is the Monumento Nazionale a Vittorio Emanuele built in 1911 as a tribute to Victor Emmanuel II, the first king of Italy after the country's unification.
Inside the building is the Institute for the History of the Italian Risorgimento and the Central Museum of the Risorgimento.
Since 1921, the Victor Emmanuel Monument holds the tomb of the unknown soldier, a place in which the eternal flame shines and which is always guarded by two soldiers.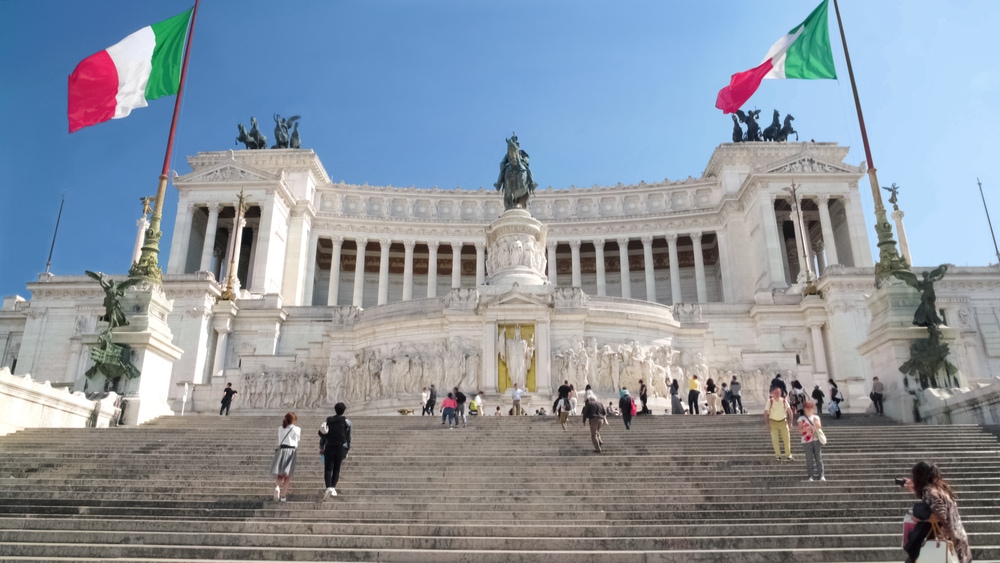 Giardino degli Aranci
Take a walk up the Aventine Hill, one of seven hills in Rome, and discover the idyllic Giardino degli Aranci or Orange Garden. If you're looking for something special, surprising, magical and unique, you will find it all here in this immense park among the cool of pine trees and the scent of orange blossom.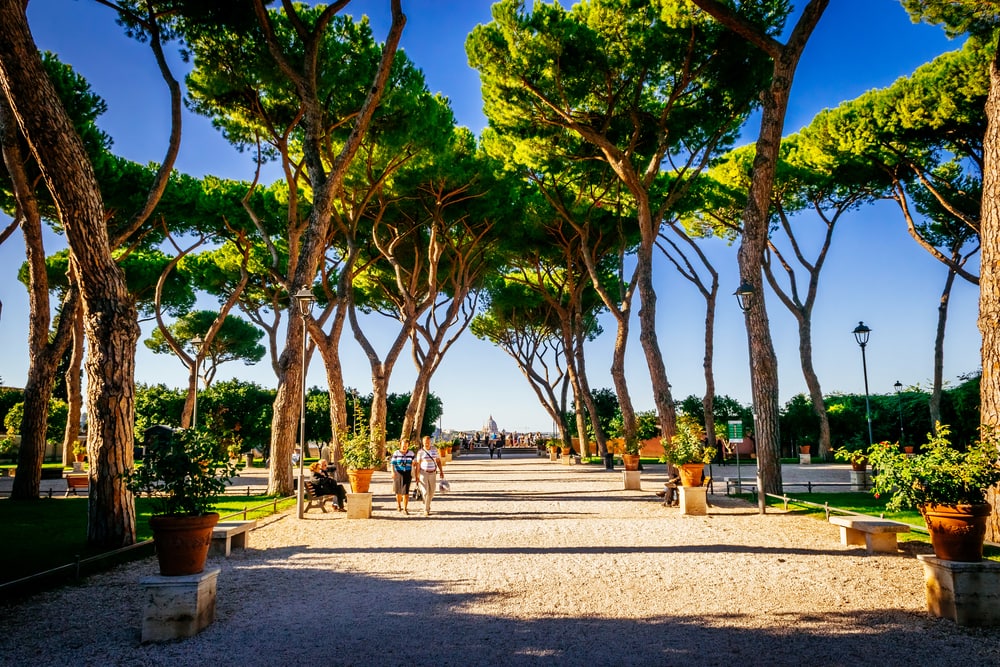 When you only have three days in Rome it's important to know where to eat here is an article on Food in Rome and the art of eating like an Italian it includes traditional Roman dishes and cuisine and where to find them. Your itinerary of 3 days in Rome can obviously change and adapt to the sites you want to see so don't be afraid of just winging it.
In the city of Rome, there's magic in every corner, from ancient ruins to vibrant piazzas, it's a place like no other. For three days, explore this eternal city with wonder, and let its history and beauty leave you in complete awe.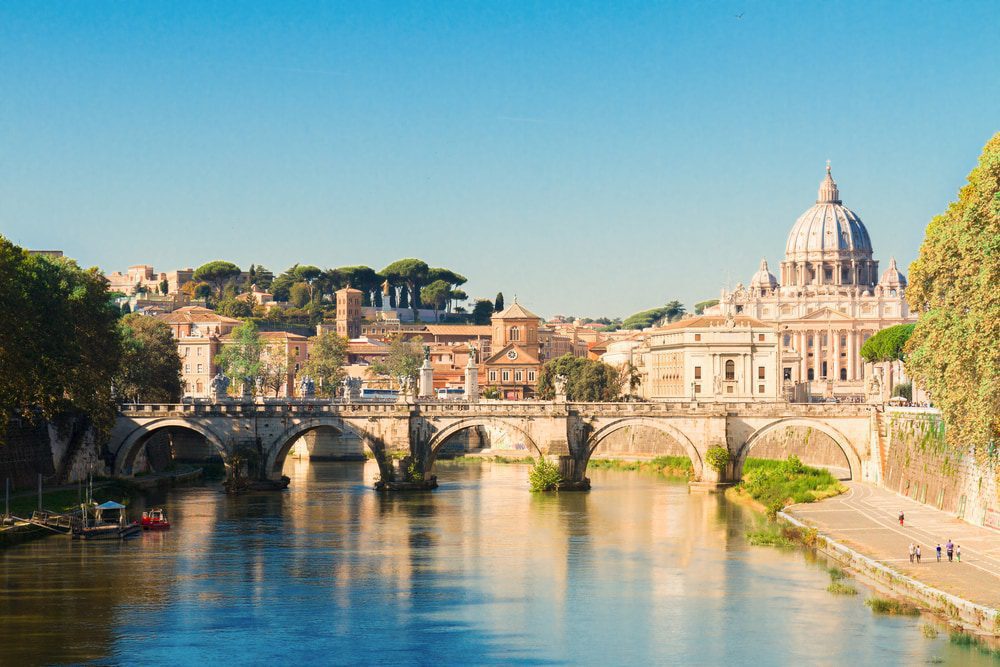 A three-day visit to Rome offers an incredible immersion into the rich history, captivating architecture, and vibrant culture of the Eternal City. From exploring ancient wonders like the Colosseum and Roman Forum to marvelling at the breathtaking art and grandeur of Vatican City, every moment in Rome is filled with awe-inspiring experiences. The city's charming streets, bustling piazzas, and delectable cuisine create a tapestry of sensory delights that captivate visitors.
Whether it's tossing a coin into the Trevi Fountain, savouring authentic Italian pasta, or wandering through the picturesque neighbourhoods of Trastevere, Rome never fails to leave a lasting impression. These three days in Rome offer just a taste of the city's treasures, leaving visitors yearning to return and uncover even more of its wonders.
Here are some more articles on Italy for you to read
Things to do – Cinque Terre Villages Italy
Travelling and exploring the Amalfi and Capri Coast
6 Stunning Amalfi Coast Cities you must visit
Magnificent Calabrian destinations in 5 days
Pin it for later