What to pack for Italy: The essential Italy packing list
Are you ready to embark on a dreamy Italian adventure this spring? With stunning landscapes, beautiful architecture, and delectable cuisine, Italy is a must-visit destination. But before you go, it's crucial to pack smart! In this blog post, we'll guide you through the essential Italy packing list for spring, ensuring you're stylish, comfortable, and prepared for your unforgettable journey.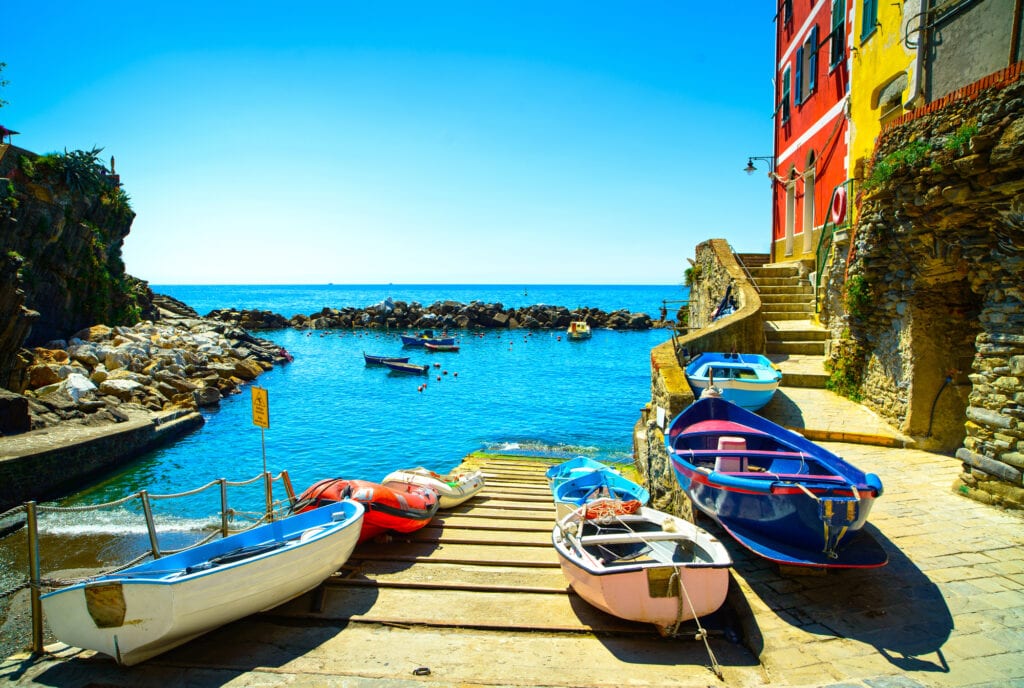 Quick Summary
Pack your bags for an unforgettable Italian spring adventure with bright, lightweight clothing and stylish accessories!
Layer up to stay warm during unpredictable weather changes & dress respectfully when visiting religious sites.
Don't forget allergy relief medicines, sun protection essentials and gadgets/electronics to capture memories, the perfect checklist for a memorable trip!
Xyuandbeyond is reader-supported. When you buy through links on our site, we may earn an affiliate commission. You can read my privacy policy here.
Italy packing list – Preparing for Spring in Italy
Ah, spring in Italy – a season of blooming flowers, mild temperatures, and fewer tourists. It's the perfect time for your Italian vacation! But, to make the most of your trip, you need to be prepared for the weather and know the fashion trends.
From visiting the Amalfi Coast to exploring central Italy or hiking the Cinque Terre, packing the right items can make all the difference in your experience when you visit Italy.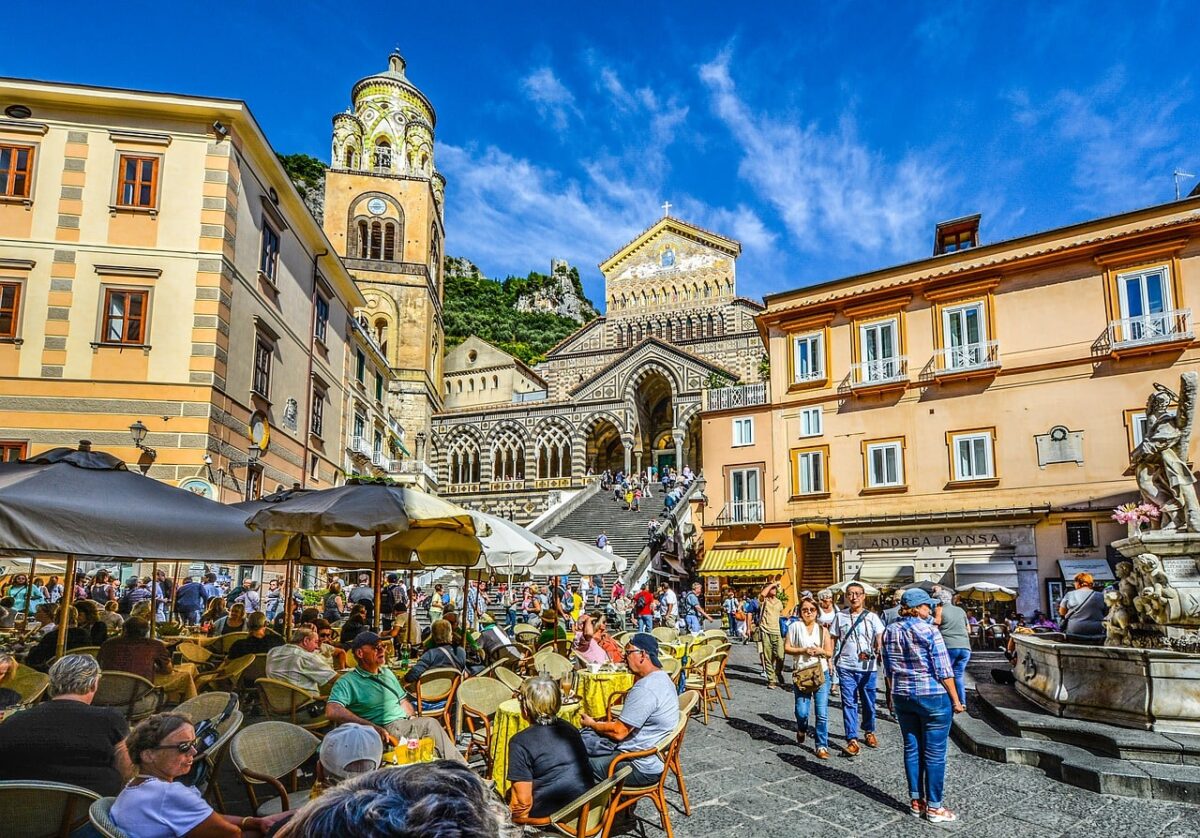 Spring Weather Patterns
Northern Italy tends to stay relatively cold during March and April whereas central and southern regions of Italy start experiencing milder spring weather in late February. The weather of Italy in the spring months can be quite varied. Spring temperatures in Italy range from a cool 10 to a warm 24 degrees Celsius. Hence, including versatile clothing in your Italy packing list is beneficial to adapt to the changing weather.
Although spring in Italy is generally pleasant, be prepared for occasional rain showers and fluctuations in temperature. Keep an eye on websites like Accuweather or Holiday Weather for advanced forecasts and pack accordingly.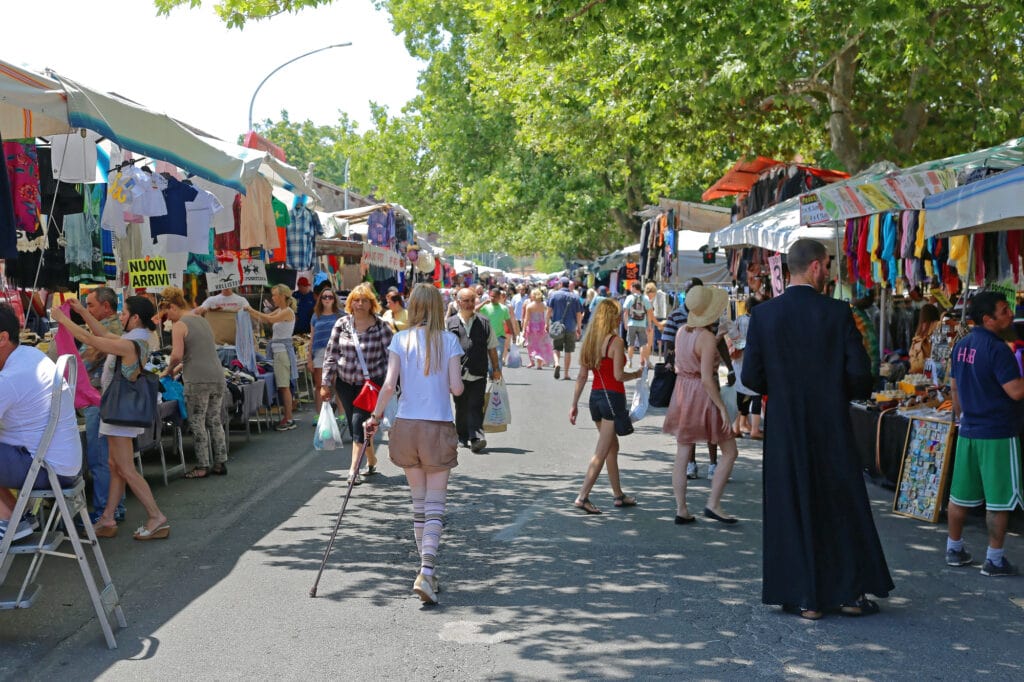 Italian Fashion Trends in Spring
Blending in with the fashionable locals is a consideration when visiting Italy. Italians are generally conservative dressers and love to blend in with the crowd. In cities, Italians dress more formally, so keep that in mind when choosing your outfits.
For a stylish look, opt for bright and light colors in spring. Men can choose snazzy chinos and a simple tee, while women can wear cool linens, straw hats, floaty maxi dresses, statement earrings, and bejeweled sandals when visiting the Amalfi Coast in summer. Remember, the secret to Italian everyday fashion is a tailored look.
Dressing respectfully is necessary when visiting religious sites. Avoid gym clothes, flip flops, yoga pants, and beachwear, and cover your shoulders and knees. Confidence is key to style in Italy and everywhere else.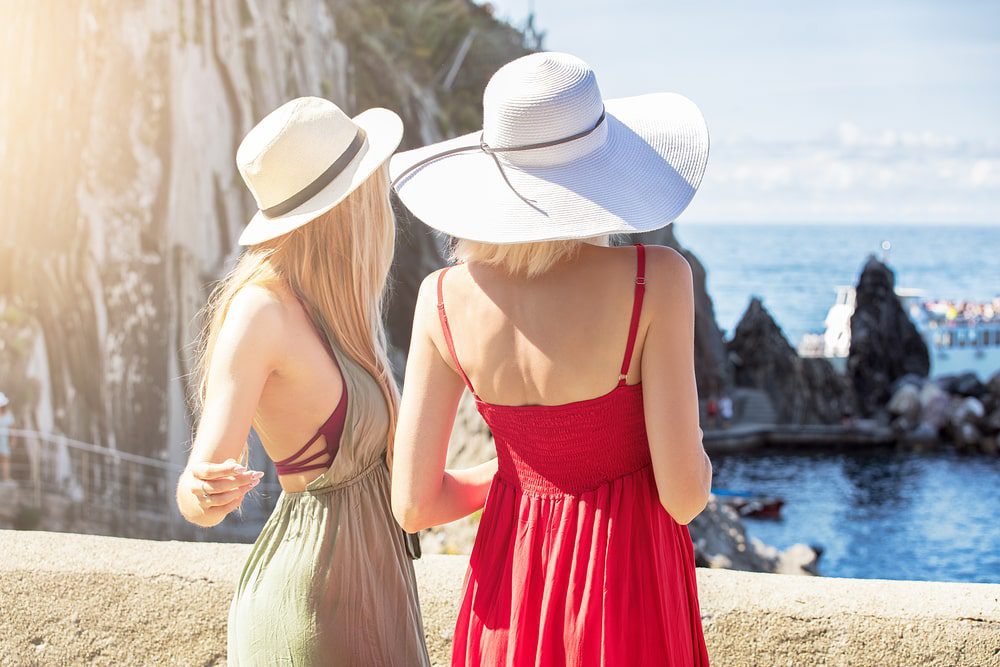 Essential Clothing Items for Spring in Italy
There are some must-have clothing items to pack for a comfortable and stylish spring trip to Italy. From versatile layering pieces to fashionable footwear, we've got you covered with the ultimate Italy packing list.
Layering Pieces
Layering pieces are incredibly useful for spring in Italy, as the weather can be unpredictable and temperatures can change quickly. Layering pieces allow you to quickly add or remove layers depending on the weather, making your Italian trip more comfortable and enjoyable.
Examples of layering pieces include:
Chic jackets or trench coats
Breathable layers such as long-sleeve cardigans
Lightweight sweaters
Thin scarves
Choose lightweight and breathable fabrics that can be easily added or removed depending on the weather.
Outerwear
To stay warm and dry during spring showers in Italy, pack a waterproof outerwear item, such as a light trench coat. Waterproof outerwear will keep you dry and warm during unpredictable spring weather.
Some additional waterproof outerwear options include a light jacket, a winter coat, a waterproof or rain jacket, and a sweater or cardigan for layering. It's also a great idea to bring a scarf for added warmth.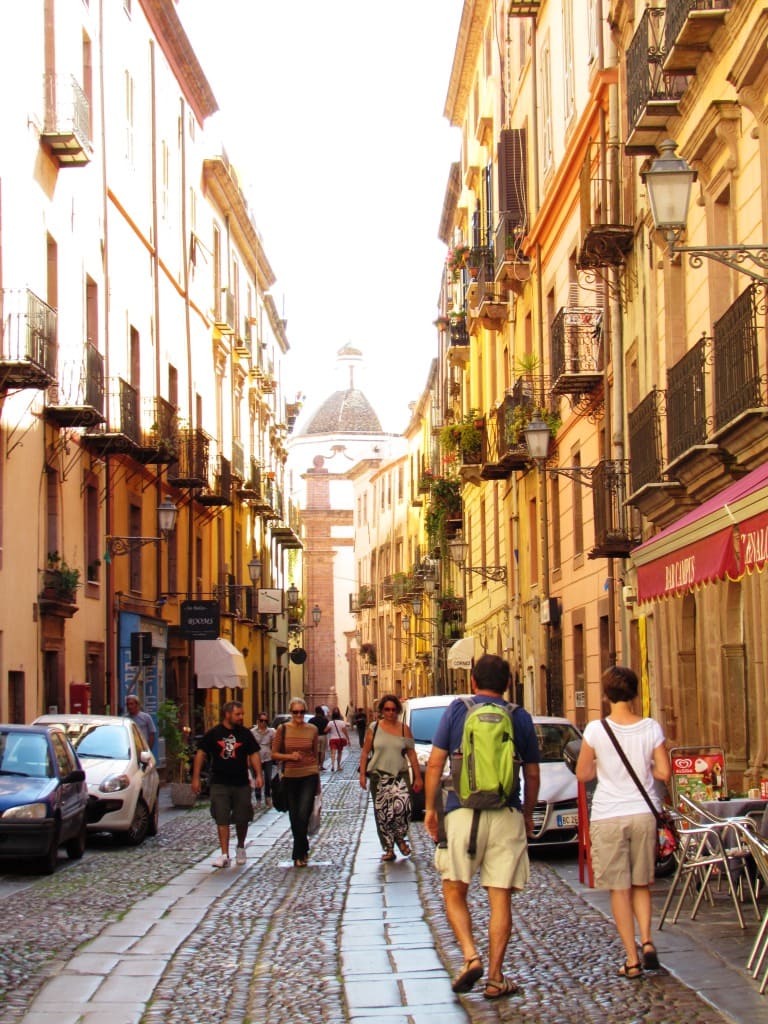 Accessories
Essential accessories can complete your spring outfits and provide added comfort during your Italian trip. Bring:
A wide-brimmed hat
Sunglasses
Sunscreen
A light scarf or wrap
These items not only elevate your style but also protect you from the sun.
A stylish tote bag or bag is a must-have to carry your belongings while exploring Italy's beautiful cities. Additionally, comfortable shoes are essential for navigating Italy's cobblestone streets and ensuring you can explore with ease.
Footwear Recommendations for Spring Travel
The right footwear can significantly impact your exploration of Italy's beautiful cities. The perfect pair of shoes should provide comfort for walking on cobblestone streets while maintaining that chic Italian style.
Comfort is key when it comes to sightseeing in Italy. Look for shoes that are supportive, lightweight, and breathable to make your walks more enjoyable.
Comfortable Walking Shoes
Exploring Italy's cities and ensuring an enjoyable trip requires comfortable and supportive shoes.
The northern regions of Italy offer numerous hiking opportunities. If you're planning to go hiking there and prefer to bring only one pair of footwear, it's advisable to choose a versatile option, such as these shoes from Merrell.
Look for shoes that are supportive, lightweight, and breathable to make your walks more enjoyable.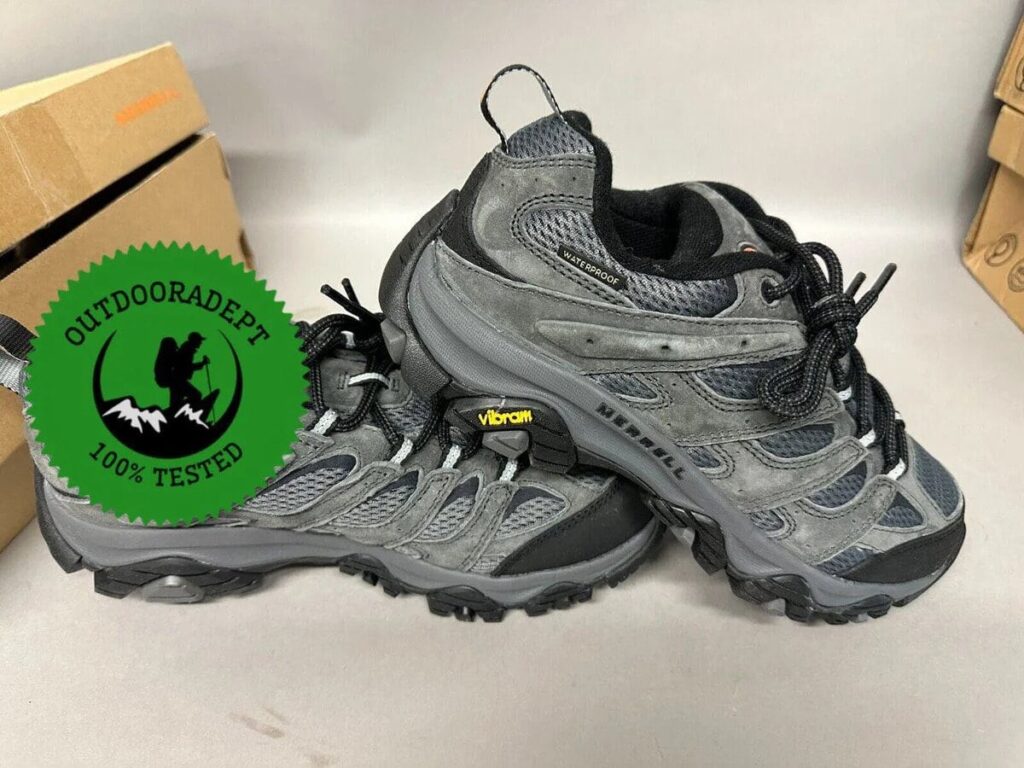 Stylish Options
Aside from comfort, your footwear should also be fashionable to elevate your spring outfits in Italy. Stylish sneakers, loafers, sandals, and boots are all amazing options for spring in Italy.
Men can opt for stylish sneakers, while women can choose loafers, sandals, and boots.
Spring-Specific Packing Tips
Being prepared for the changing weather patterns and navigating religious sites with respect can enhance your spring trip to Italy. These tips will ensure a smooth and enjoyable experience during your Italian vacation.
Pack layers of clothing to accommodate the unpredictable weather. Temperatures can vary greatly between day and night
Adapting to Changing Weather
Versatile clothing items that can accommodate fluctuating spring temperatures are key to enjoying your Italian vacation. Layering your clothing allows you to quickly adjust to changing temperatures and weather conditions, ensuring a comfortable trip.
Check the weather forecast regularly to stay informed about upcoming weather conditions in Italy in spring. This will help you plan your activities accordingly, making the most of your trip.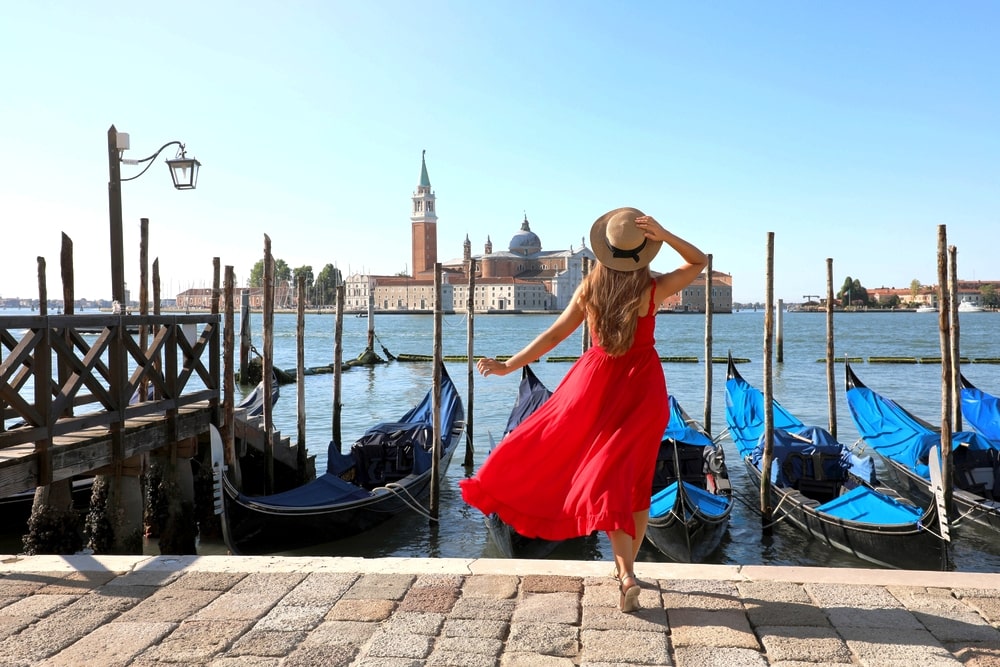 Navigating Religious Sites
Dressing respectfully is a requirement when visiting churches and religious sites in Italy. Cover your shoulders and knees and avoid wearing tank tops and tiny shorts. By adhering to the dress code, you'll show respect for the local culture and religious beliefs, ensuring a more authentic and enjoyable experience.
It's also important to remember that flip flops, gym clothes, yoga pants, and beachwear are not recommended when visiting religious sites. By dressing appropriately, you'll be able to fully immerse yourself in Italy's rich history and culture.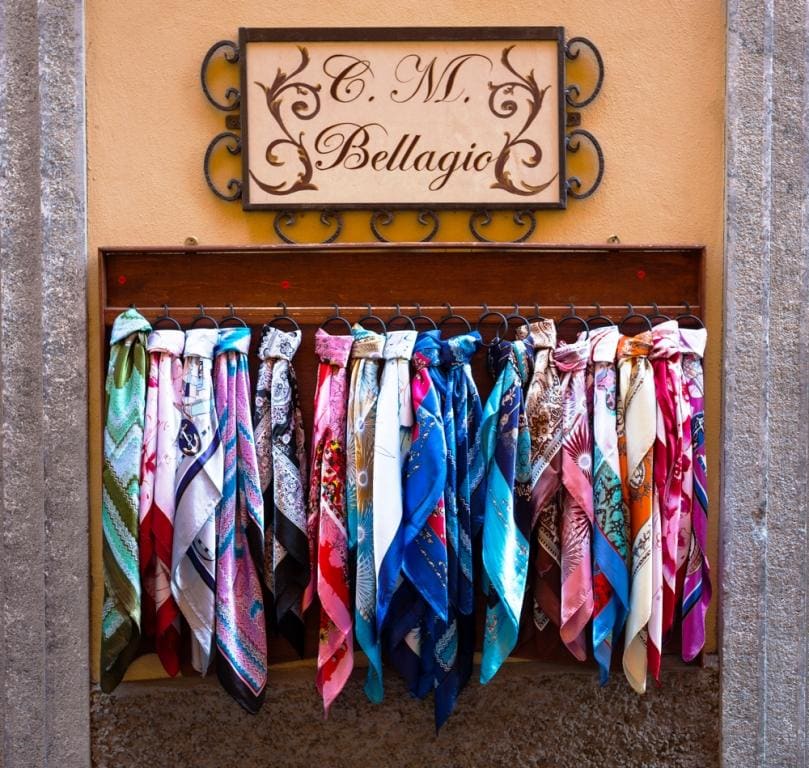 Gadgets and Electronics for Spring Travel
Essential gadgets and electronics are necessary to document your spring adventures in Italy. From photography gear to travel adapters, we've got you covered with recommendations to enhance your experience.
Whether you're looking for a new camera to capture stunning landscapes or a power adapter
Photography Gear
Capturing Italy's beautiful spring scenery is a must, and the right photography gear can make all the difference. A versatile camera with an 18-55 lens, a backpack for carrying your gear, and a tripod for stability are the best choices for spring travel in Italy.
Additional accessories to consider bringing include extra batteries, memory cards, and lens filters. These items will ensure you're well-prepared to capture stunning photos of your Italian adventures.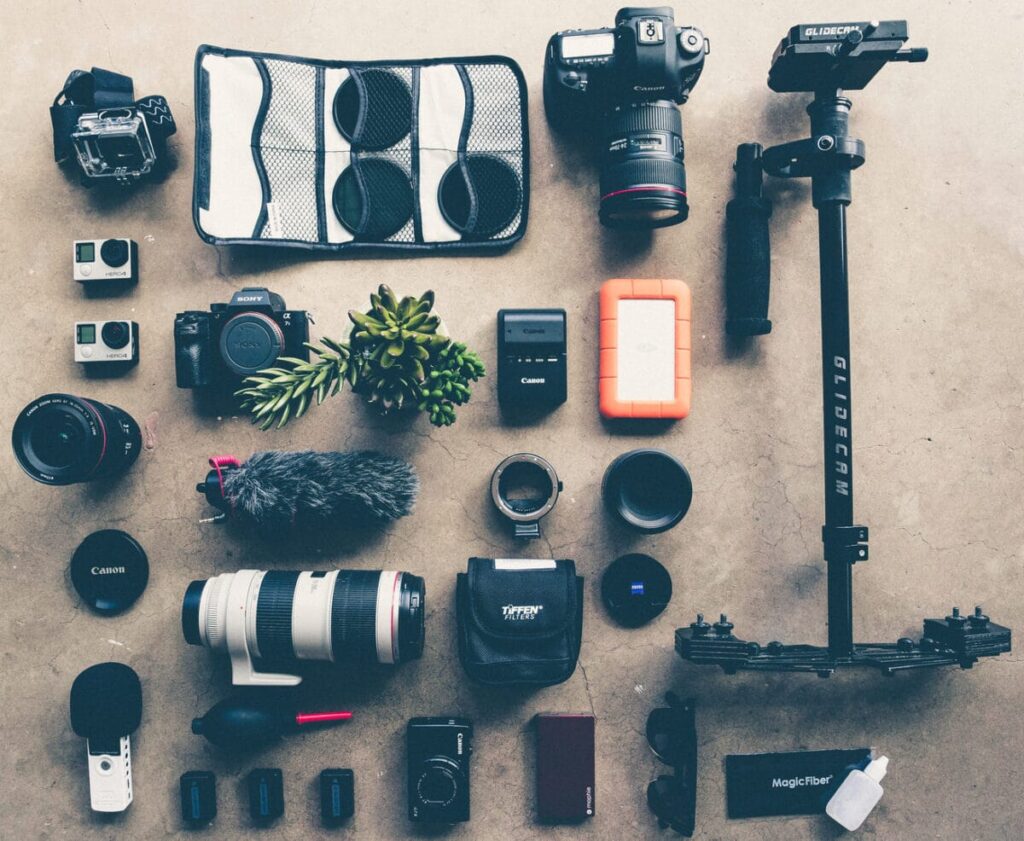 Travel Adapters and Chargers
Ensuring your devices stay powered during your trip is crucial for maintaining connections and documenting your experiences. Pack the right adapters and chargers to ensure your electronics stay charged throughout your Italian vacation.
The type C or type L plugs are the perfect adapters and chargers for Italy. You can purchase them at travel stores, hardware stores, electrical supply stores, and supermarkets before your trip.
Toiletries and Health Essentials for Spring
Packing the right toiletries and health essentials is important for a comfortable spring trip to Italy. From allergy relief to sun protection, these must-have items will ensure a worry-free and enjoyable vacation. Allergy relief is essential for those who suffer from seasonal allergies, don't forget to pack antihistamines.
Allergy Relief
Spring in Italy brings with it a variety of allergens that can cause discomfort and even illness. Allergy relief products can help reduce the symptoms of allergies, making your trip more enjoyable.
Some of the best over-the-counter medicines for allergy relief include ibuprofen, acetaminophen/paracetamol, and antihistamines like cetirizine. Pack these items in your carry-on bag for easy access in case of an allergic reaction.
Sun Protection
With the sun being extremely strong in Italy, especially during spring months, it is necessary to protect your skin from harmful UV rays to avoid sunburns and other skin damage.
Pack the following items to stay protected from the sun and elevate your style during your Italian vacation:
Wide-brimmed hat
Sunglasses
Sunscreen
Light scarf or wrap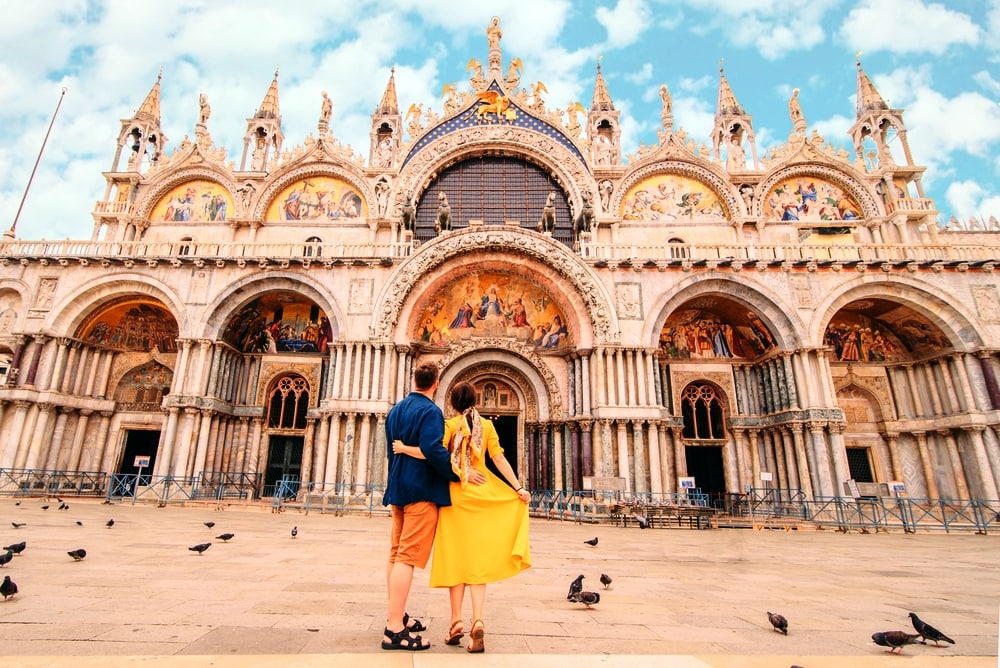 Packing Checklist for Spring Travel to Italy
Now that you're familiar with the essentials for a memorable spring trip to Italy, here's a comprehensive packing checklist to ensure you have everything you need:
Clothing: summer clothes, layering pieces, outerwear, accessories, comfortable walking shoes, and stylish footwear options
Gadgets and electronics: camera, travel adapters, portable USB charger, and photography gear
Toiletries and health essentials: shampoo, conditioner, toothbrush, toothpaste, deodorant, moisturizer, feminine hygiene supplies, allergy relief products, and sun protection items
Travel documents: passport, visa, insurance, tickets, and money
Miscellaneous items: a torch, reusable water bottle, packing cubes, and a travel holder for organizing documents
This ultimate Italy packing list covers everything you need for a comfortable and enjoyable spring Italy vacation, whether you're exploring the bustling cities or the picturesque landscapes of southern Italy. Remember to pack smart, travel light, and prepare for an unforgettable Italy trip.
In conclusion, packing smart for your spring trip to Italy is essential for a comfortable and unforgettable experience. By considering Italy's spring weather, fashion trends, and unique cultural aspects, you'll be well-prepared to explore the country's stunning landscapes, architecture, and cuisine. So, embrace the excitement of a dreamy Italian vacation and follow our ultimate Italy packing list for spring 2024!
Frequently Asked Questions
What should I pack for Italy in the spring?
Be sure to pack items that you can easily layer, like cardigans, sweaters, scarves, or pullovers. A light outerwear such as a leather, suede, denim jacket; a spring-weight cotton blazer; or cashmere wrap or scarf is ideal for the chillier days and nights. Also make sure to bring good walking shoes, jeans or long cotton pants, and don't forget a must-have accessory in Italy – a stylish scarf!
What should I pack for 7 days in Italy?
Pack your perfect Italy wardrobe with 3 tank tops, 3 basic t-shirts, 3 blouses, 1-2 long sleeve tops, 2 pairs of jeans, 1 pair of black or neutral pants, 1 lightweight jacket, and 7 pairs of underwear! Have a wonderful trip!
What type of footwear is best for exploring Italy's cobblestone streets?
For the best experience exploring Italy's cobblestone streets, slip into a comfortable pair of walking shoes, sneakers, loafers, sandals, or boots – and let the adventure begin!
How can I protect myself from the sun during my spring trip to Italy?
Pack up for your trip to Italy with the essentials – a wide-brimmed hat, sunglasses, sunscreen, and a light scarf or wrap – to protect yourself from the sun's rays and have an enjoyable spring trip!
You might also like to read:
Eating in Italy: 26 Tips for Eating the Italian way
Calabria itinerary: Ultimate 5-day road trip Southern Italy
Exploring stunning Capri Italy
Best Things to do for 3 days in Rome
Food in Rome and Where to Eat in Rome
Pin it to save it