Best beaches in Sardinia: 17 of the most beautiful beaches Sardinia
Sardinia is a little-known gorgeous gem of an island off the coast of Italy, that tourists seem to ignore which is great. If you only have a week these are some of the best beaches in Sardinia, beaches you should add to your Sardinia itinerary. While the majority of people head straight to the islands of Croatia, those in the know are actually here checking out Sardinia.
Sardinia is not your usual Mediterranean destination but a sophisticated Italian island, west of mainland Italy and south of Corsica. With over 1,800km of unspoilt coastline, it is a romantic beautiful escape known for beautiful beaches, turquoise sea, fabulous food and its intimate luxury hotels. Let's take a look at some of the best that Sardinia has to offer.
Not only do you get to swim in crystal clear blue waters, at some of Europe's most picturesque beaches, but the country is full of history as well. Add to that a touch of Italy, and in my eyes, you have a winner!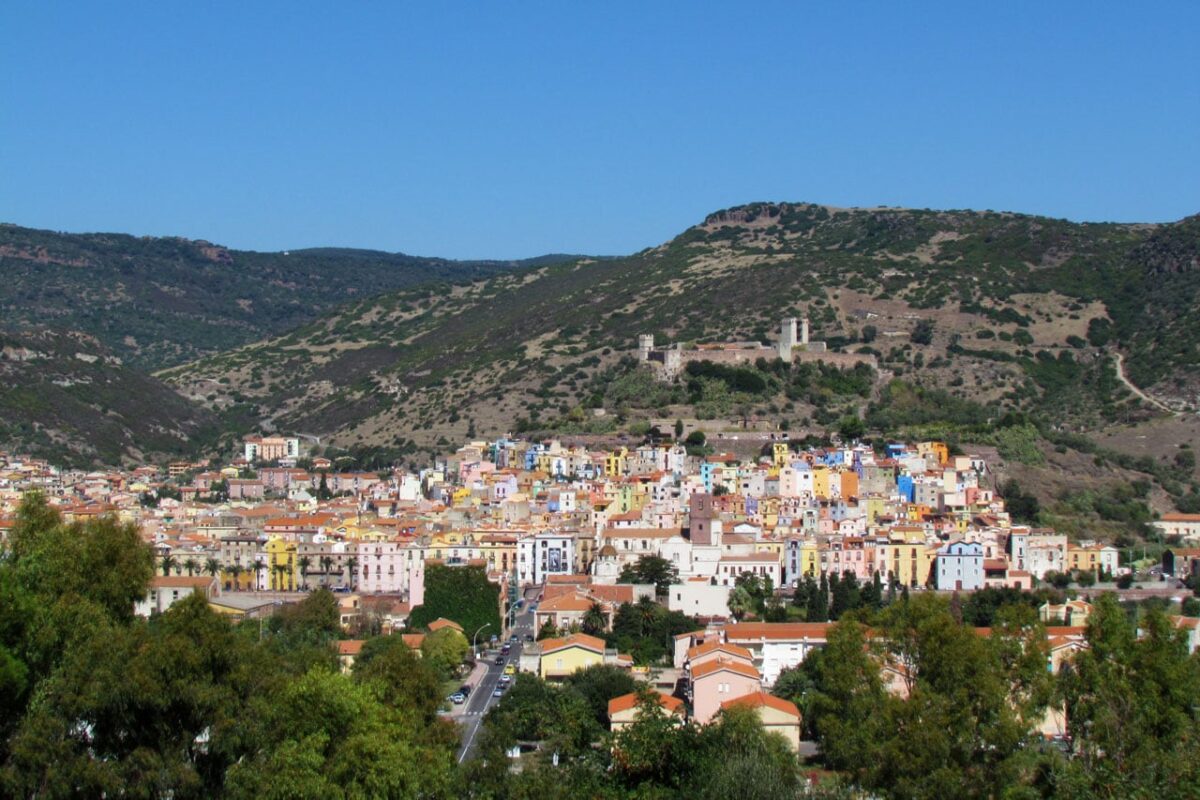 Xyuandbeyond is reader-supported. When you buy through links on our site, we may earn an affiliate commission. You can read my privacy policy here.
How to get to Sardinia
The ferry is a great way to visit Sardinia if you are coming from ports in Spain, France and Italy. The arrival points in Sardinia are Olbia, Golfo Aranci, Santa Teresa di Gallura and Porto Torres in the north; Arbatax on the east coast; and Cagliari in the south. There are ferries from Rome to Sardinia as well.
Getting to Sardinia from England
These days, there are direct flights from London, Birmingham (BHX), Bristol (BRS) and Manchester (MAN). However, while direct flights depart from London to the three Sardinian airports of Olbia (OLB), Cagliari (CAG) and Alghero (AHO), Manchester only has flights to Alghero.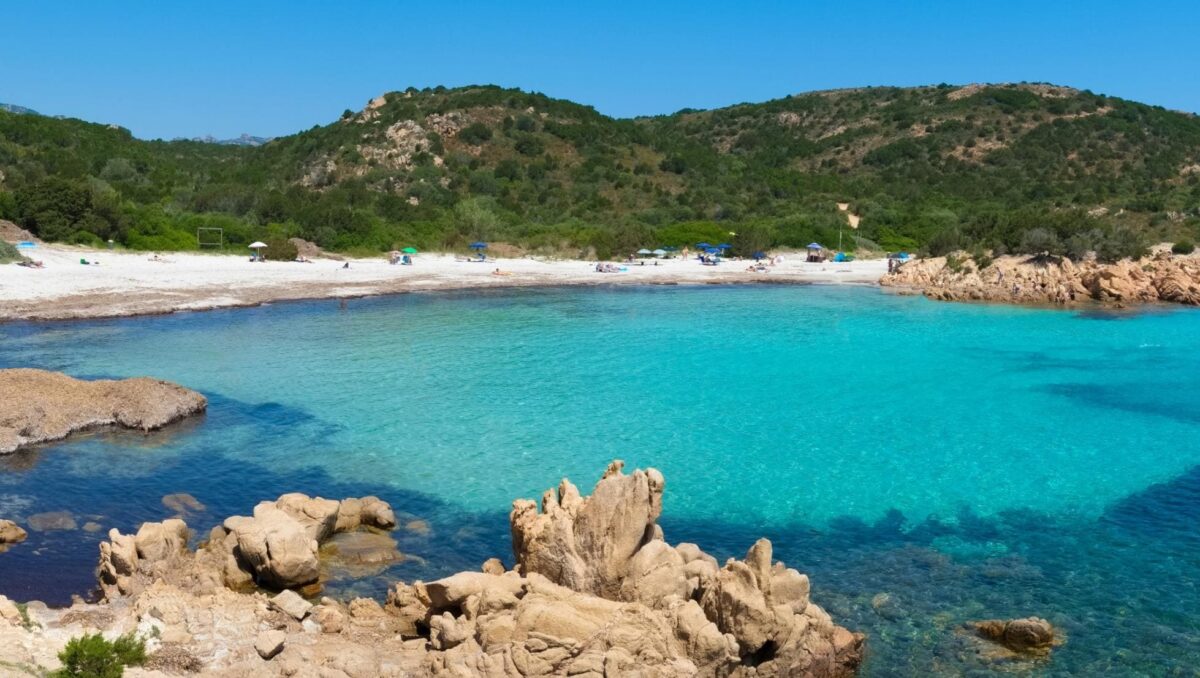 Getting To Sardinia From North America
There are no direct flights from North America to Sardinia; the best option is to fly to Rome, Milan, or a major European hub like London or Paris. Alitalia, Delta, and American Airlines connect Rome and Milan to several American cities, New York, Boston, Miami, LA, and Chicago.
The most beautiful beaches Sardinia
Europe is not renowned for its enticing sandy beaches, but if you want stunning blue waters and white sand then Sardinia is actually the place to get it. There are beaches dotted all around the island, so you are a little spoiled for choice. When we visited we went to at least seven or more different locations. The southern part of the island, especially the area surrounding Cagliari, is particularly known for its large colony of pink flamingos, which can be observed in lagoons such as Molentargius-Saline.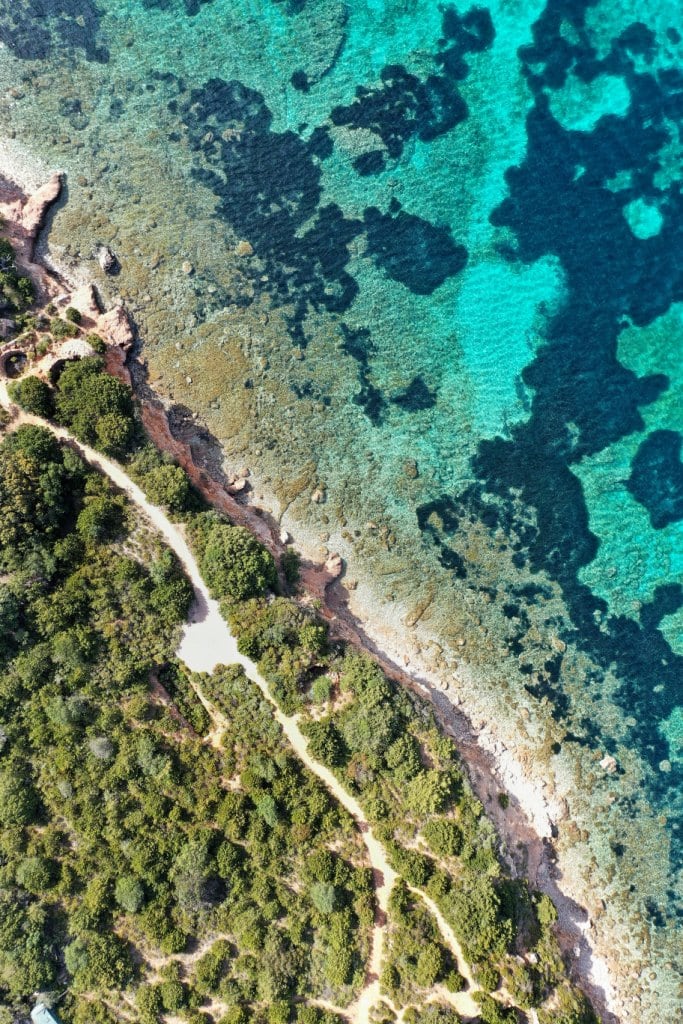 The Beaches of Costa Smeralda this area is very popular with Italians and owners of very expensive boats. So, it is best to avoid this area during the peak of summer (July and August). However, there are still quite a few relatively quiet beaches you can visit. Such pristine white beaches as Spiaggia des Principe, Grande Pevero Beach, or even Spiaggia di Liscia Ruja are worth spending at least half a day each on.
Cala Goloritzé is a beach that is located in the town of Baunei. The popular beach, was created by a landslide in 1962; it is famous for its high pinnacle of 143 meters above the cove. Then there is the horseshoe cove found on Sardinia's east coast, and offering some of the best snorkelling on the island, Cala Mariolu. Or head to Cala Luna is a favorite for its sea cave beside the beach. The Costa Paradiso is home to some of the best coves on Sardinia and most of the beaches are a mix of rocks and sand.
Grande Pevero & Piccolo Pevero
Pevero beach, the most famous of all Porto Cervo beaches, is actually two beaches Piccolo Pevero beach (Spiaggia del Piccolo Pevero) and Grande Pevero beach (Spiaggia del Grande Pevero). Located around 3km south of Porto Cervo these are considered some of the most stunning beaches in Sardinia.
Grande Pevero beach spans about 300 meters and faces north, often offering views of the magnificent yachts in the Pevero Gulf in summer.
Piccolo Pevero, in the small village of Golfo Pevero, is only 120 meters long. These beaches have shallow water which makes them perfect for families with children. There are lots of bars, hotels, shops and restaurants and you can rent sunbeds, umbrellas and tables but beware they do come at a price.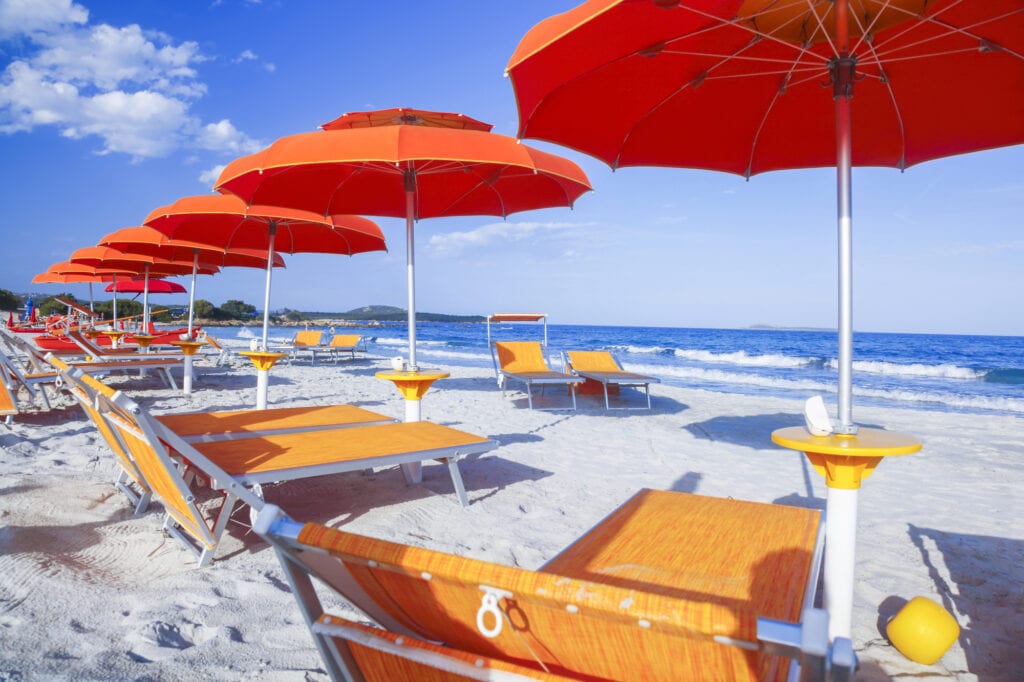 Liscia Ruja Beach
This beach is also known as the long beach as it is the longest beach on Costa Smeralda. It is a quiet haven for expensive yachts that moor just out from the beach but to drive to the beach you have to go down a bumpy road for about a kilometre but once you get there you will find beach chairs to rent umbrellas, canoes, kayaks and rafts.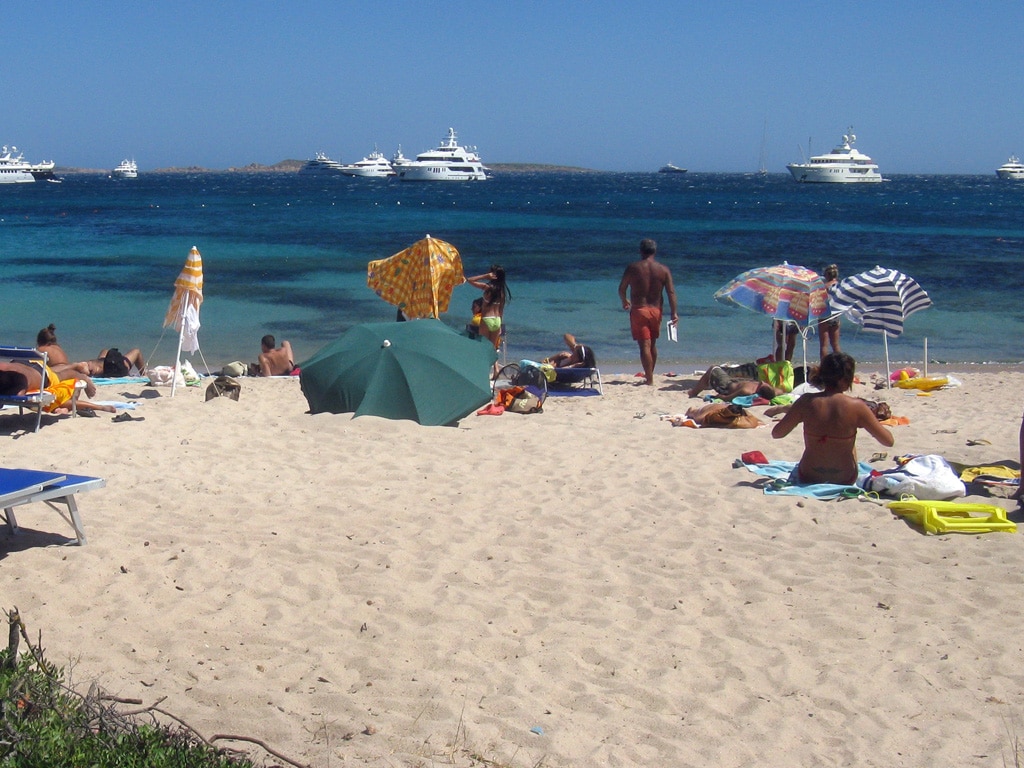 Maddalena Island Beaches
Just north of the Costa Smeralda, is a beautiful and almost untouched island called Maddalena. You can organise boat trips from various points along the coast and we were lucky enough to get on board a sailing ship for the day. The captain took us to a variety of moorings around the island, allowing us to snorkel directly from the boat and then eat various tasty local treats in between while sailing around the island. It was definitely one of the highlights of the trip!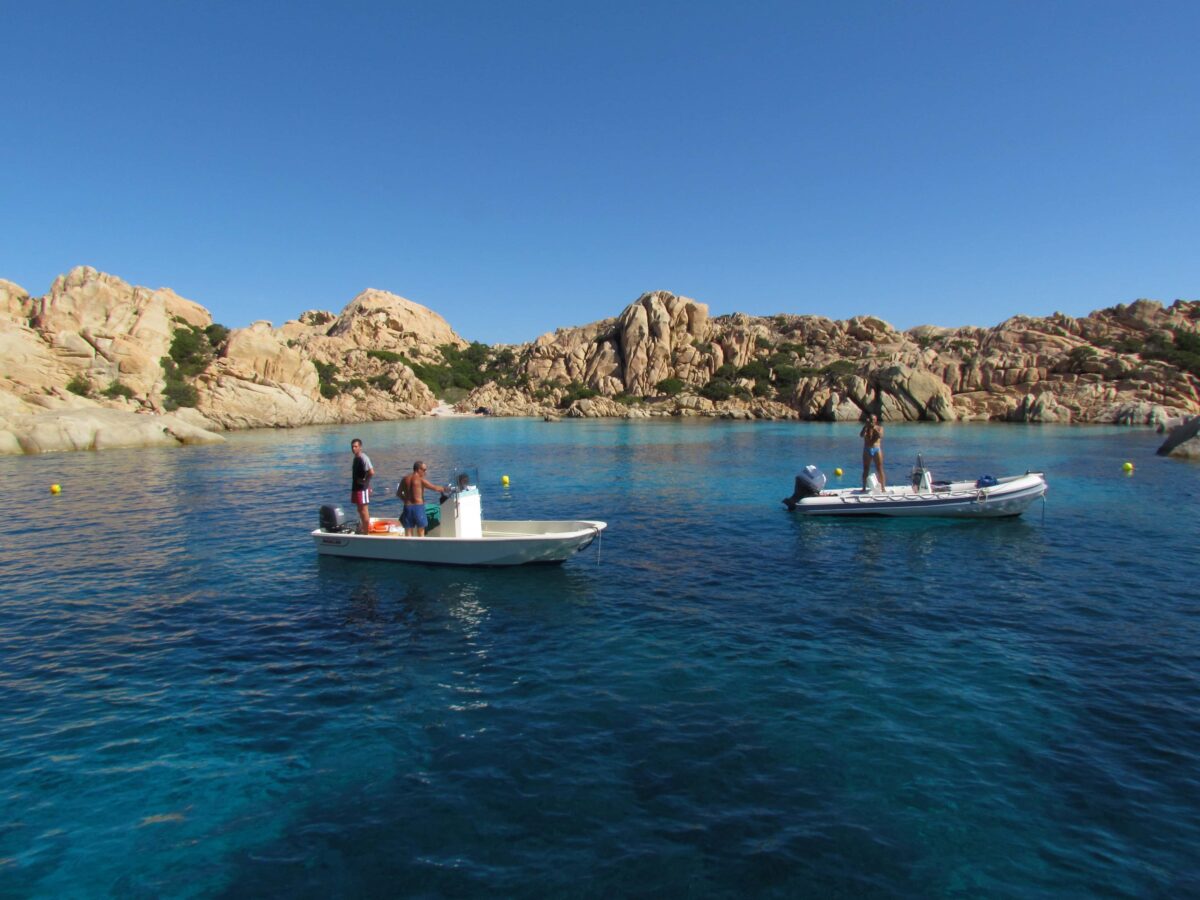 Capriccioli Beach
Capriccioli beach is located 8 Km east from Cala di Volpe, south Porto Cervo. This rather small beach is surrounded by the Mediterranean brush and normally sheltered from the wind. The waters of this beach are shallow, extremely clear and very calm.A great beach for the family it is split into two parts by the rocks.
The Spiagge del Principe (Prince's Beaches)
Named after Prince Aga Khan who founded the Costa Smeralda this is a beautiful fine sand beach with heavenly blue waters and is considered one of the most beautiful beaches in Sardinia.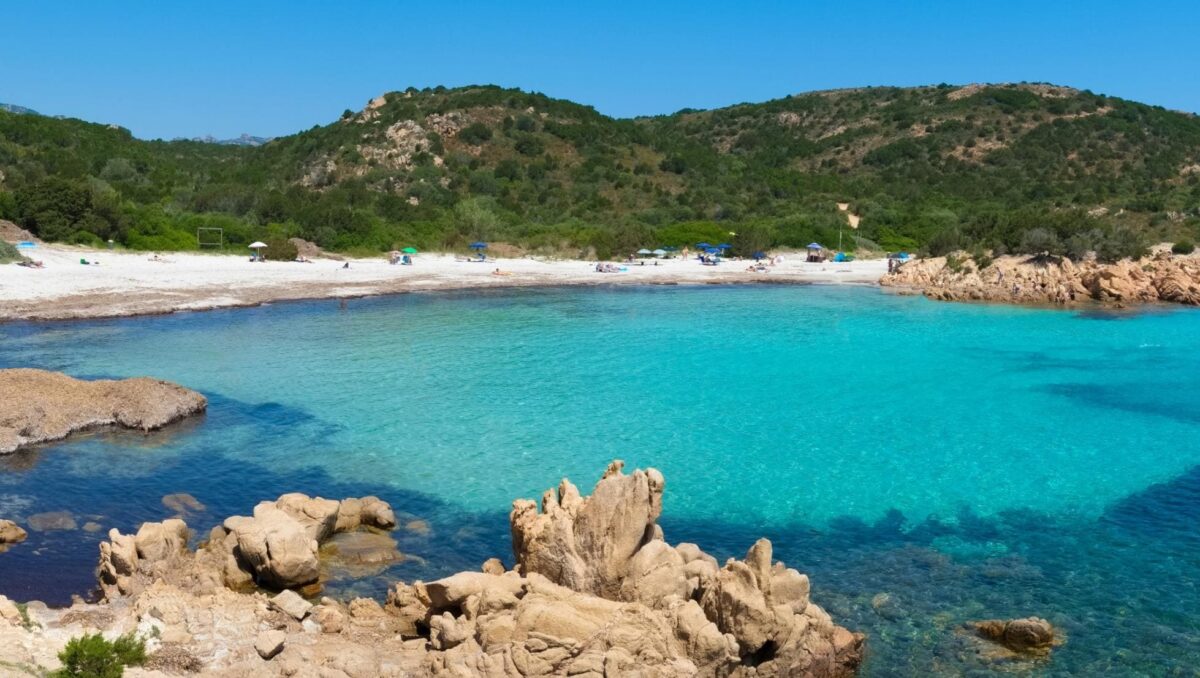 Cala Brandinchi Beach
Known locally as 'Little Tahiti', because of the translucent blue colour of its water. A lovely shallow beach for families with little ones and is over 700 metres long for the perfect beach stroll. The beach has amazingly clear and shallow waters, making this beach perfectly suitable for families with small children.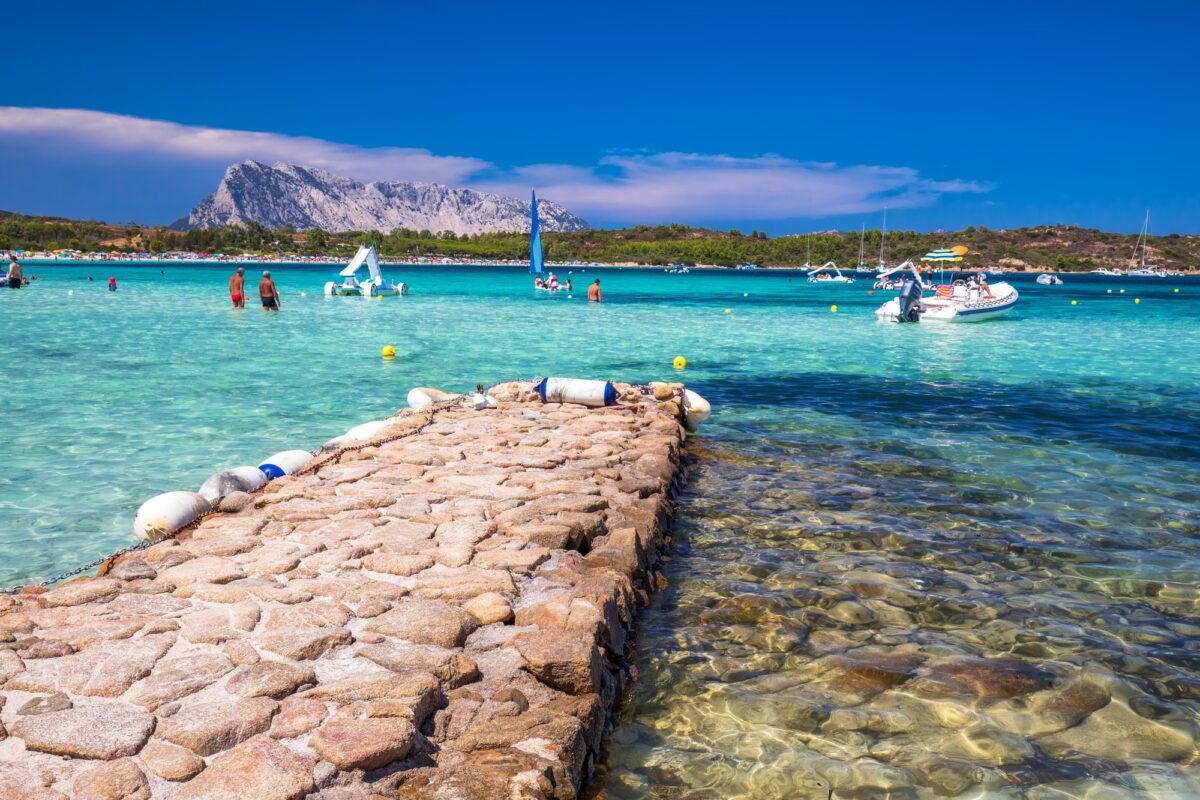 Porto Giunco Beach
Just a short distance from the town of Villasimius you will find a near-perfect almost Caribbean beach the Porto Giunco. A photographer's dream this beach has light blue waters and a white sand bottom.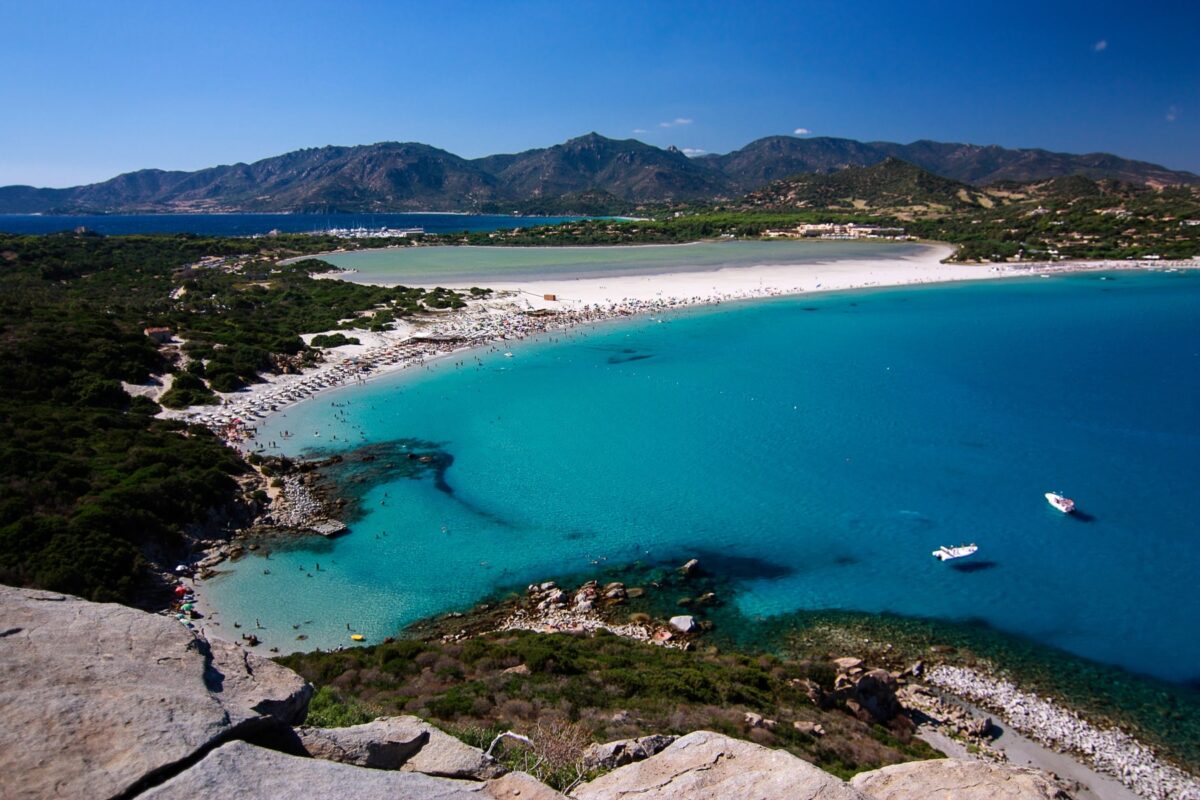 Stintino Beach
I want to mention this one just because of the stunning little keep that is on the island opposite the beach. It is actually quite a busy spot in the far northwest of the island, but we kept walking away from the crowds until we got to a more north beach around Spiaggia della Pelosetta. The waters there are crystal clear and having an ancient keep to swim around is a bit of a novelty in my eyes!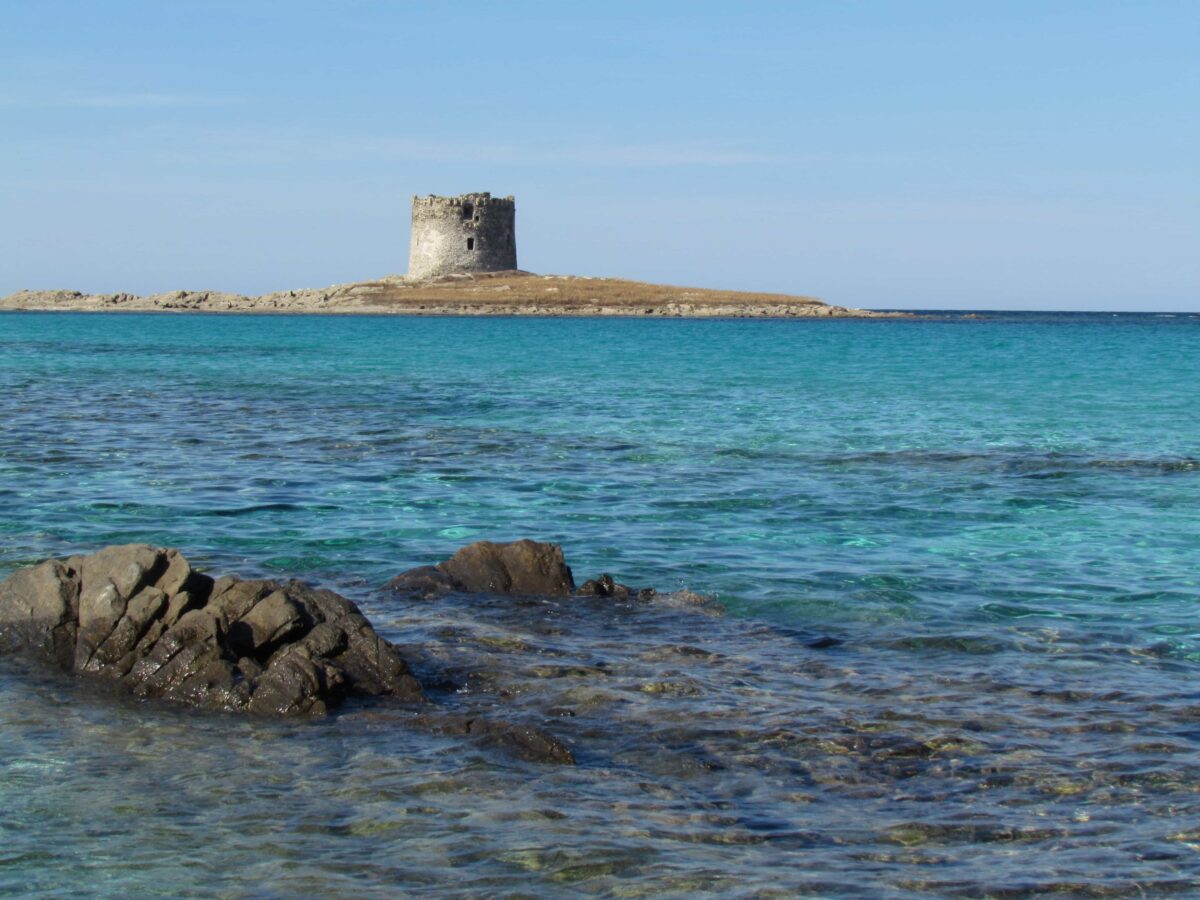 La Pelosa Beach
Located in the Gulf of Asinar on the very northwestern tip of Sardinia you will find La Pelosa Beach. This white powdered sugar of a beach was a major part of Sardinian coastal defence. The Torre della Pelosa, a sixteenth-century Spanish watchtower can be seen from the beach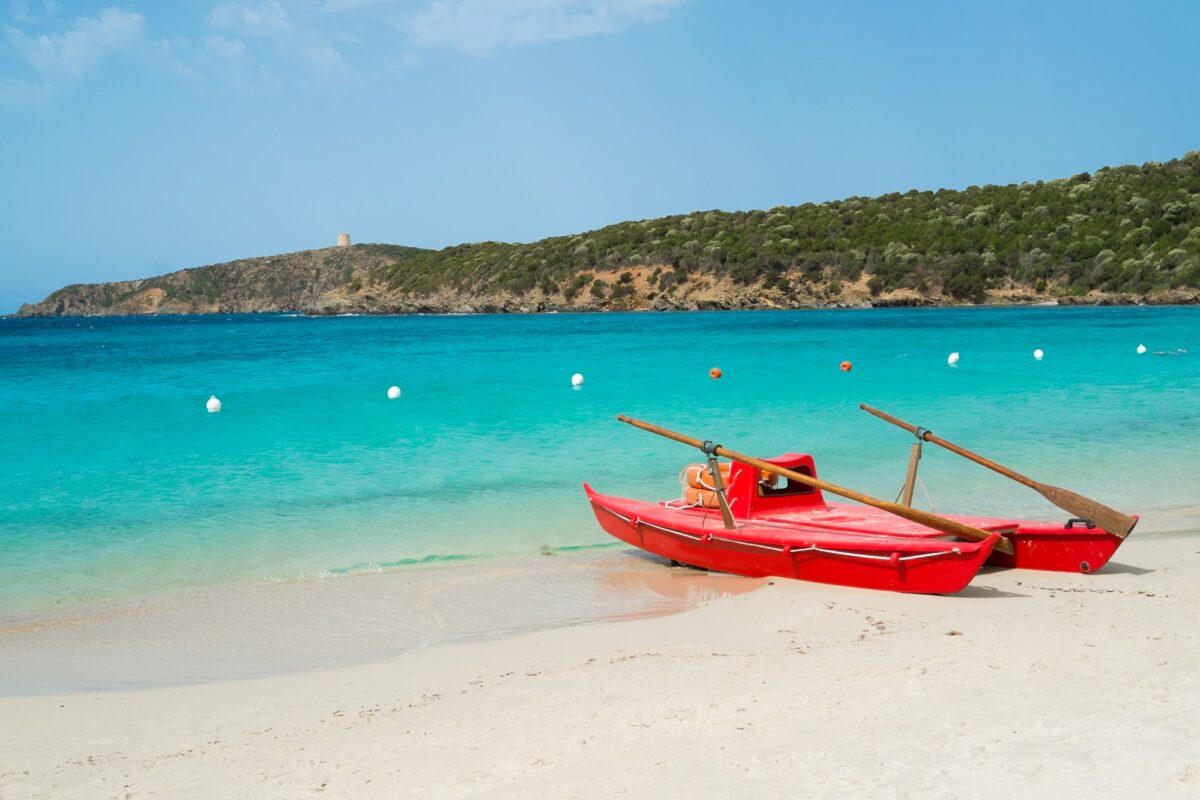 Tuerredda Beach
The perfect beach for children is Tuerredda Beach and one of Italy's top ten beach destinations. Sheltered from the wind, the v-shaped beach stretches for just about half a kilometre, with views of Isola di Tuerredda just off the coast. You can visit the island by swimming or canoeing there.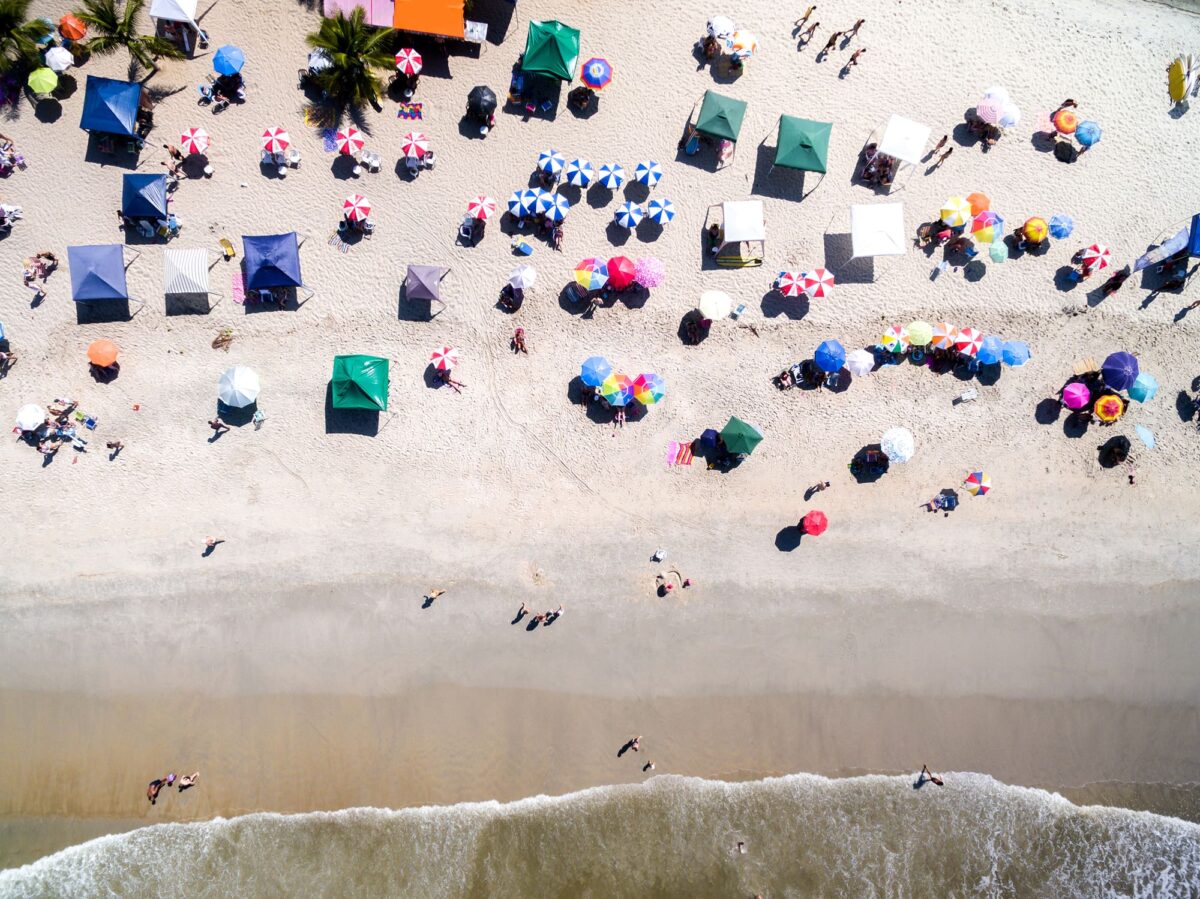 Su Giudeu Beach
Su Giudeu Beach is one of the most popular near Chia as it is fantastic for children with its long sandy beach and clear blue waters. It gets its name from the octopus making its home in the surrounding waters. On the north side of Santa Giusta is where you'll find the famous whale-shaped Scoglio di Peppino (Peppino's Rock). You can walk to the rock and explore the natural tide pools and the creatures that live there.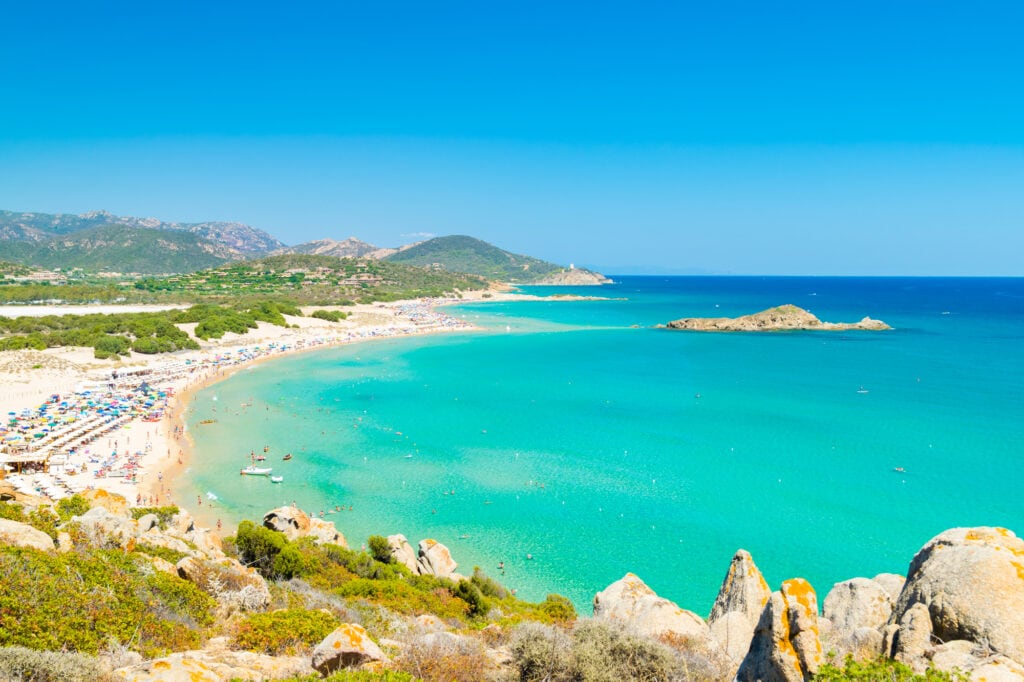 One of the best beaches to watch the sun go down and enjoy some fine seafood. There's loads of parking, a hotel, campsite, diving centre and restaurant.
Not far away, you can also visit the archaeological area of Bithia, an ancient town, dating back to the Phoenician, Punic and Roman eras. It is one of the most important archaeological sites in southern Sardinia.
Porto Molentis Beach
Punta Molentis beach is extremely popular and can get very crowded in the hot summer months. Surrounded by cliffs it's a lovely secluded beach with soft white sand and shallow waters. There is car parking, beach facilities and a restaurant. The Punta Molentis beach is within the protected marine area of Capo Carbonara.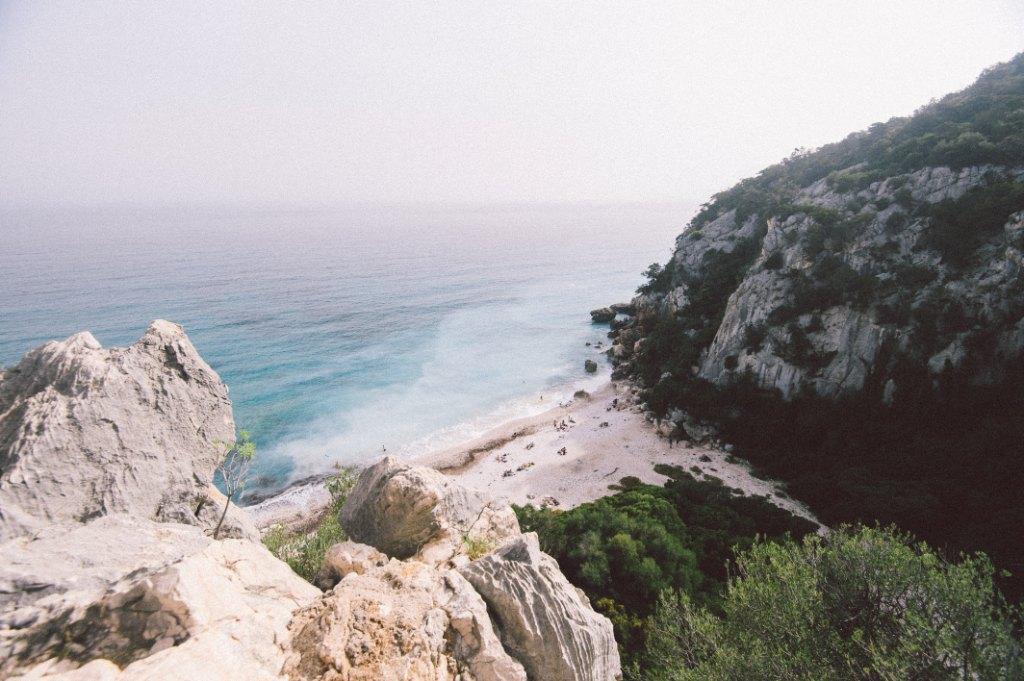 Cala Gonone
Cala Gonone is a great spot to spend some time on the eastern side of the island. The town itself is relatively small and isolated, and there are a few beaches within walking distance of the town. There are plenty of things to do in Cala Gonone, including lovely bistros where you can watch the sunset, you can hike, rock climbing, kayak or take a boat cruise along the shore enjoying the turquoise water and coves.
However, to get to the best beaches you will have to take a day trip on a boat or spend some more time reaching them by hiking from further inland. Yes, Sardinia is, in many ways, not yet over-developed. The effort, however, is very much worth spending.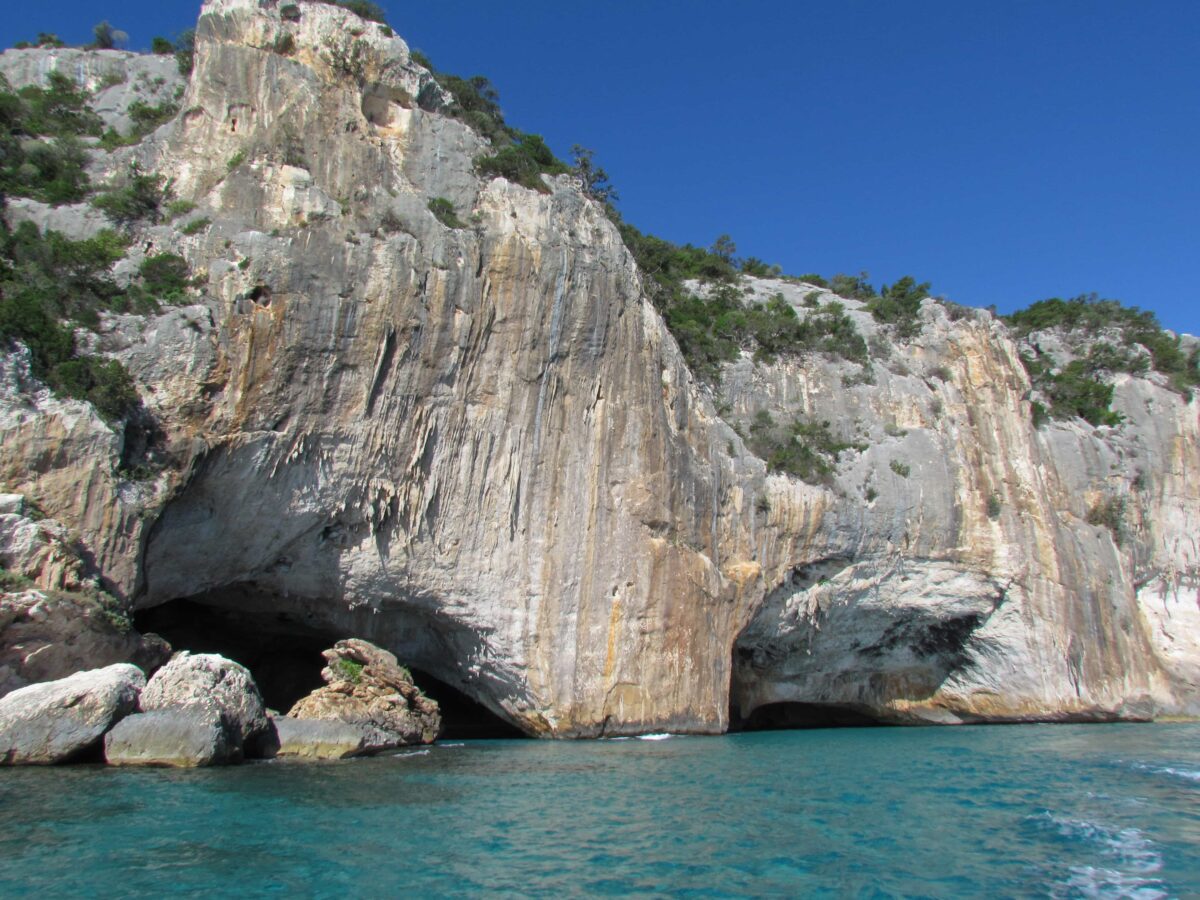 Cagliari
It is worth heading out of Cagliari to some of the local Sardinia beaches, especially if you are not heading further afield. There are quite a few worthwhile beaches within an hour or so of the city, such as Spiaggia di Cala Monte Turno, Spiaggia di Costa Rei, or the closest beach at Baia di Solanas. There are plenty more along that coast too, in case you have time to explore.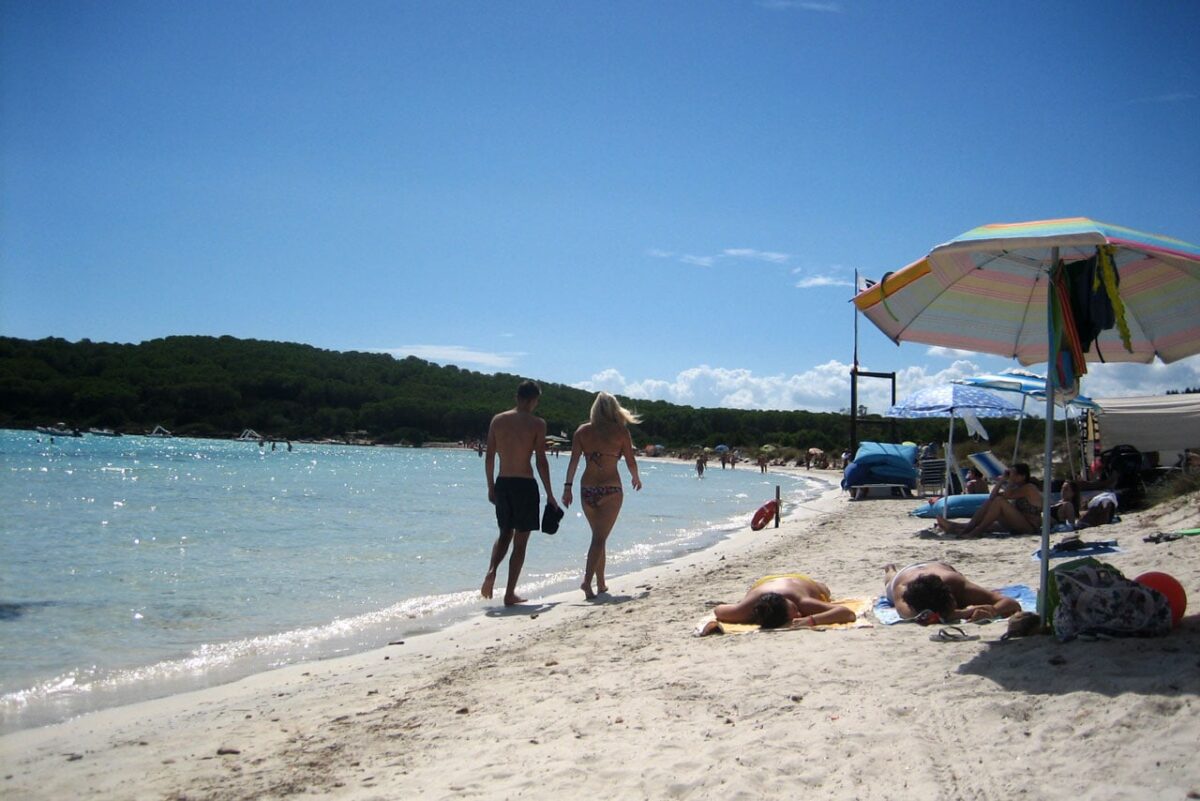 If you are just staying in town, you can head to the public beach of Poetto, which is walkable from downtown.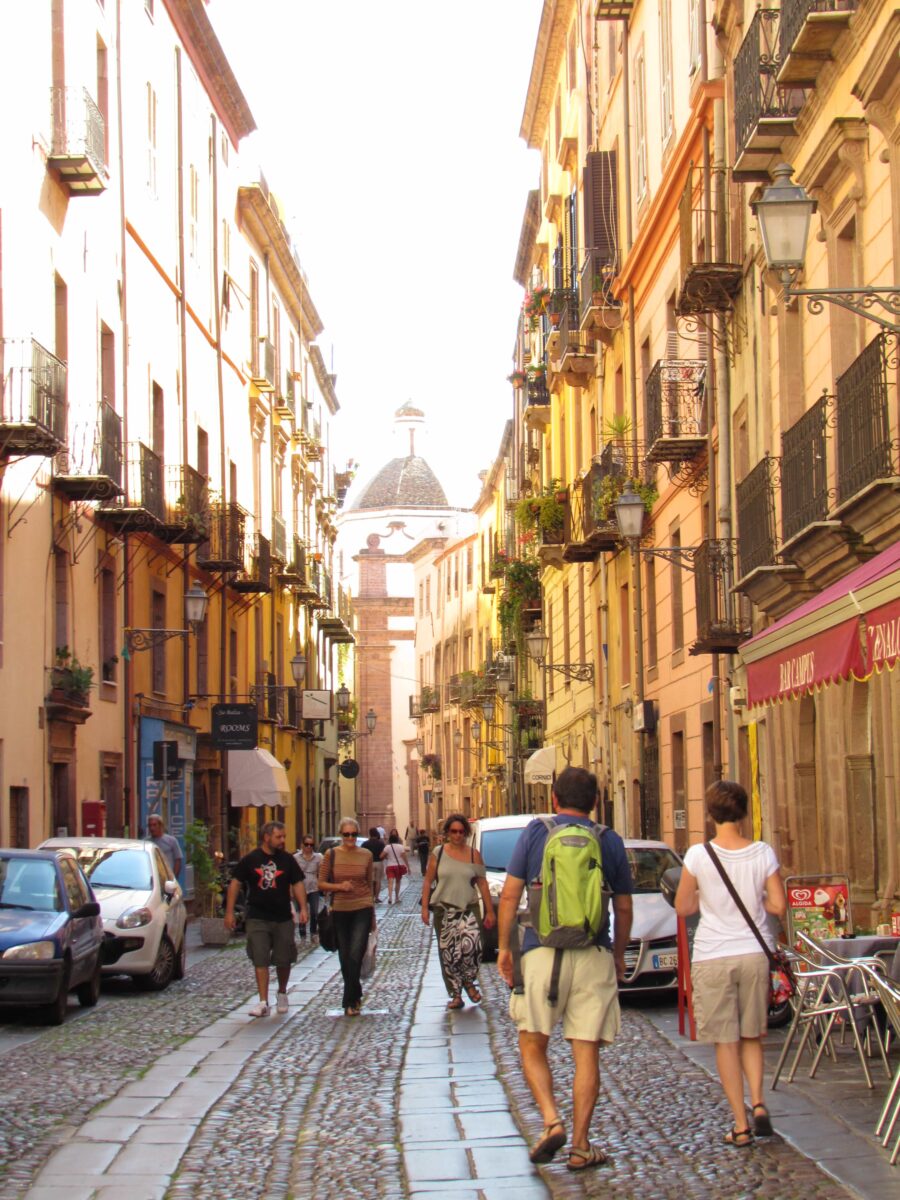 The Historic Towns of Sardinia
Sardinia is certainly not as rich in historic towns as mainland Italy, but there are still a few places worth stopping by if you are touring the island. Here are a few of the places I recommend spending some time exploring on the island. When you leave the Sardinia beaches there is quite a bit to see inland.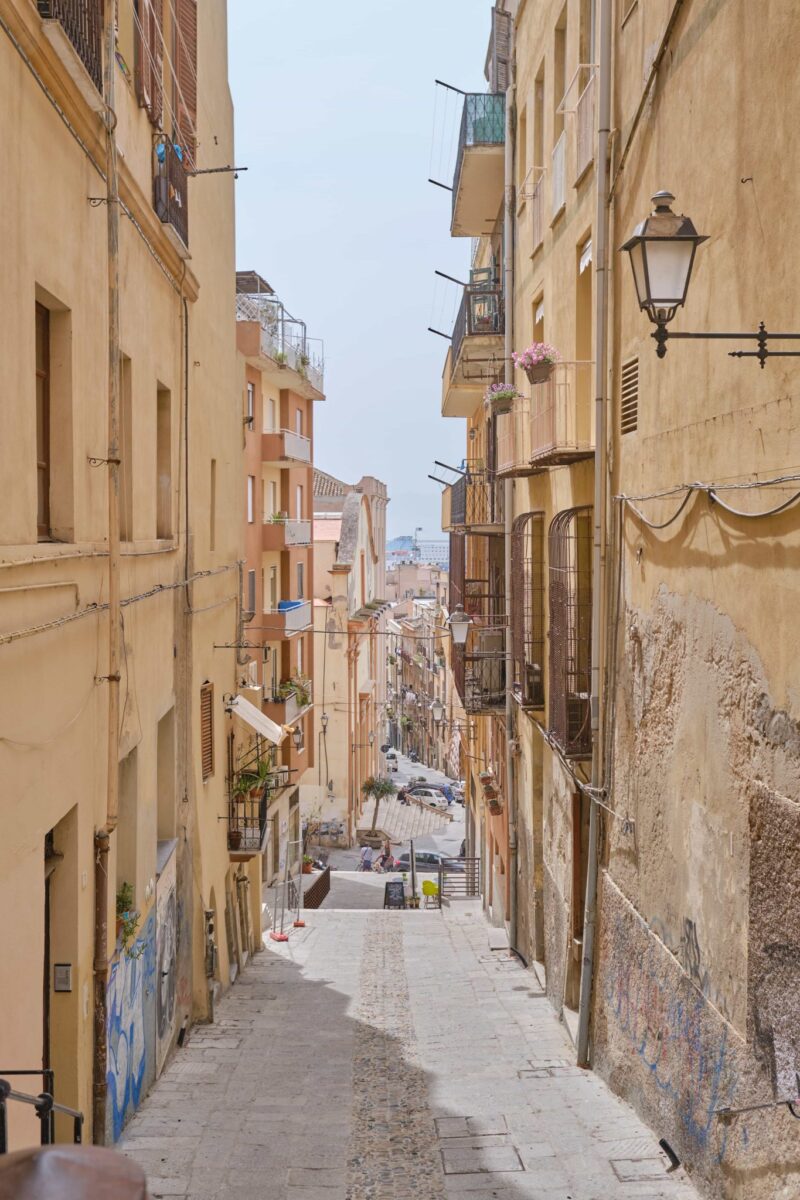 Castelsardo
In the northwest of the island, sitting high on a small peninsula that gives it a spectacular location, is Castelsardo. It actually dates from the 10th century, so is certainly one of the oldest such castles I have ever seen.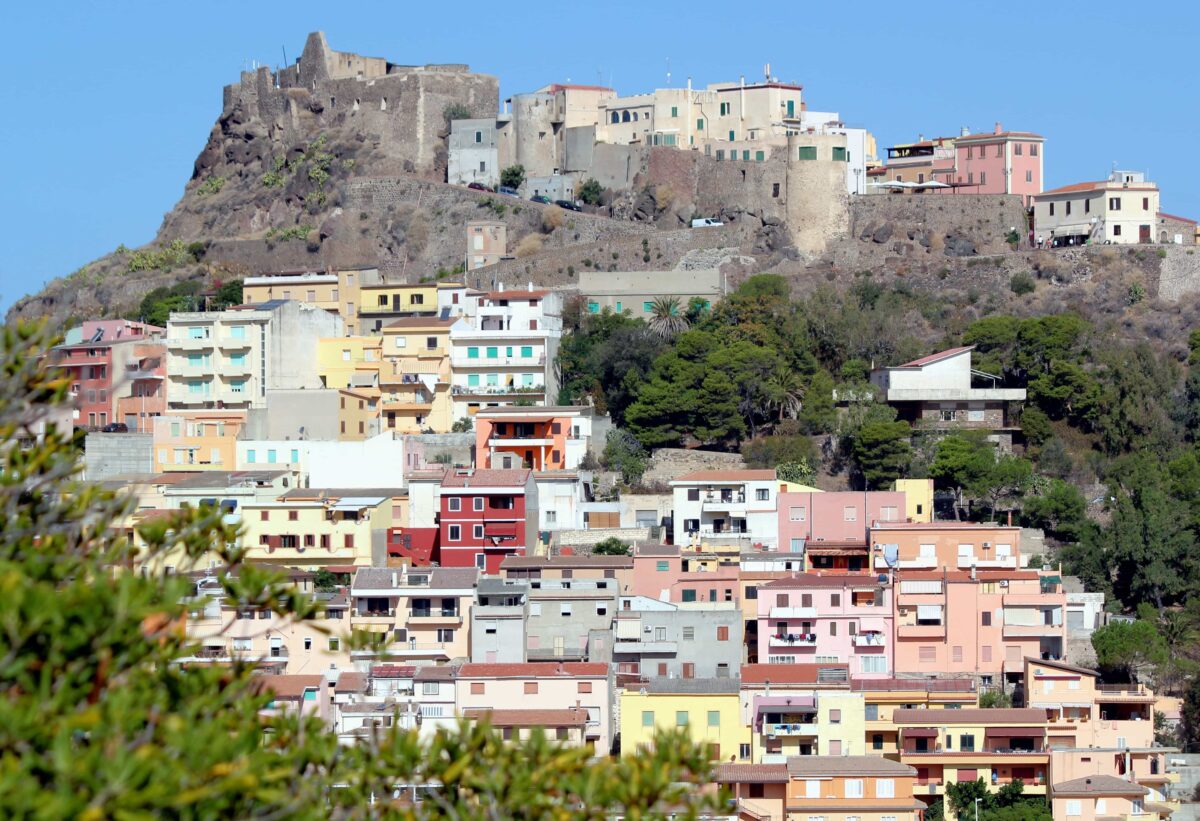 It consists of a wall, with a small, quiet town inside of it. So, you can head inside the walls, explore a bit, and even stop for a pizza, while you are there. The best photos are on the approach road I found, which is why I precariously parked the car while shooting this distance shot of the town. There are also some great seaside views from the wall itself.
Bosa
We were actually in a bit of a rush heading through Bosa, but we managed to spend an hour roaming the narrow alleyways of the old town here. It is a small and kinda cute town on the west coast of the island, and may well be on your way back to Cagliari. There is also a castle on the hill above the town, called Malaspina Castle, that is worth exploring if you have the time. This castle again dates way back to the 12th century, so certainly has a very long history.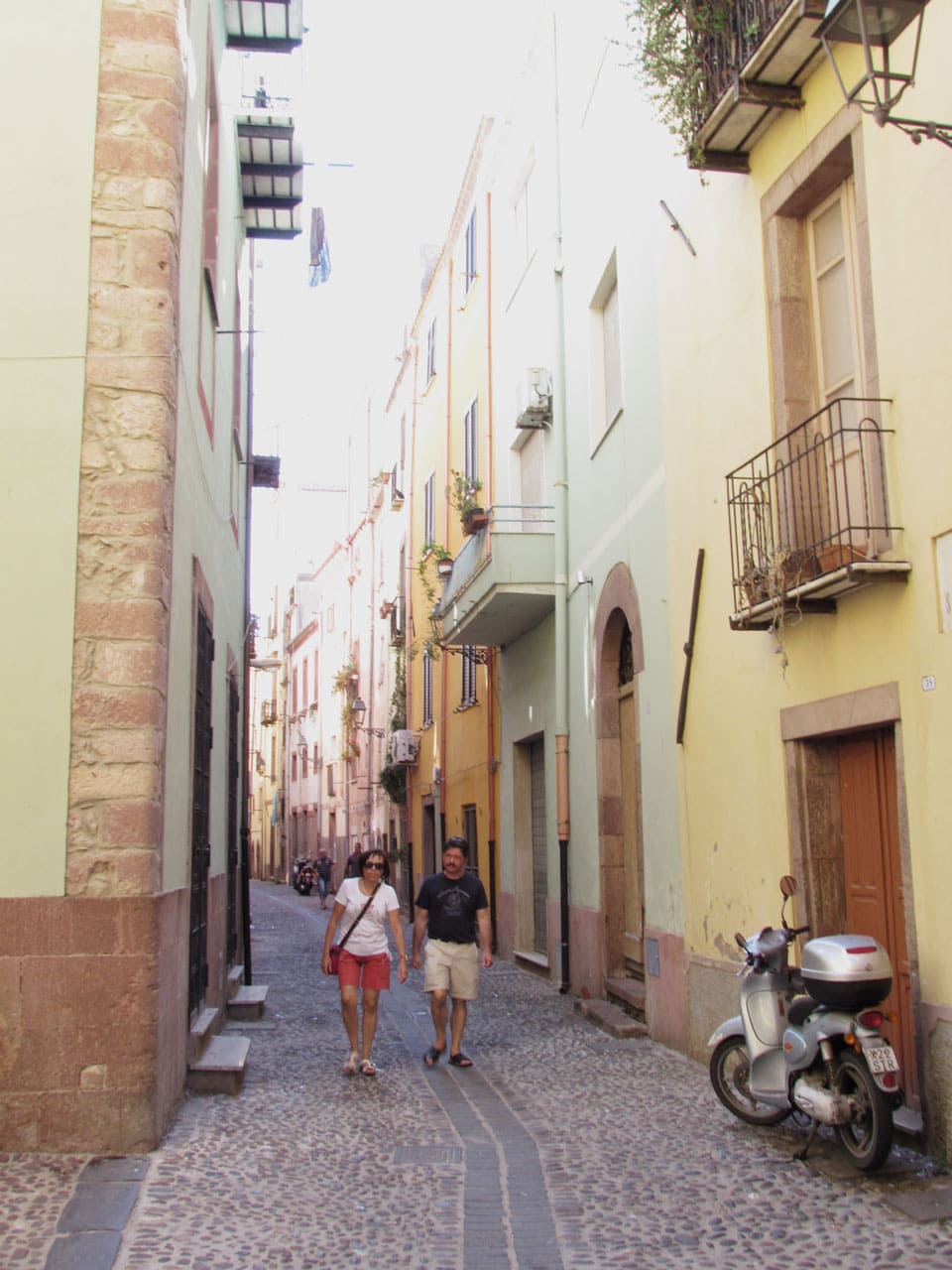 Here are some phenomenal beaches to enjoy in Wales
Alghero
One of the largest cities outside of Cagliari, Alghero is located towards the northwest corner of the island. Although the majority of the city itself is not worth visiting, the historic portion along the water is actually quite a gem.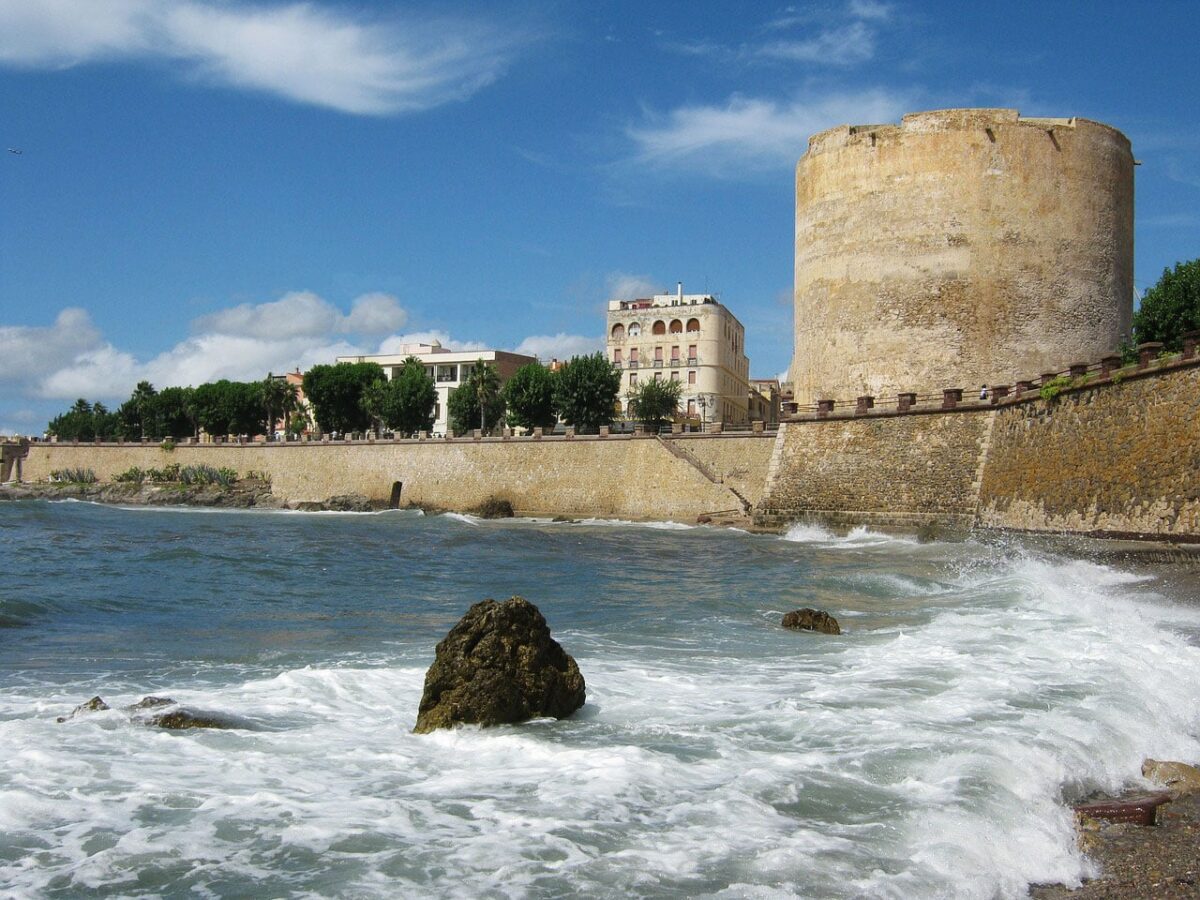 It juts out from the town into the sea and has a walled promenade that is a great spot for dinner or a cocktail. You can also explore the alleyways of the old town inside this area discovering local boutiques and delicacies that you can take home with you.
Boat Trips around Sardinia
Some of the best places to swim and snorkel on Sardinia actually require a boat ride. Especially if you want to get away from the crowds. We managed to do two while on the island and they were definitely worth the time and effort.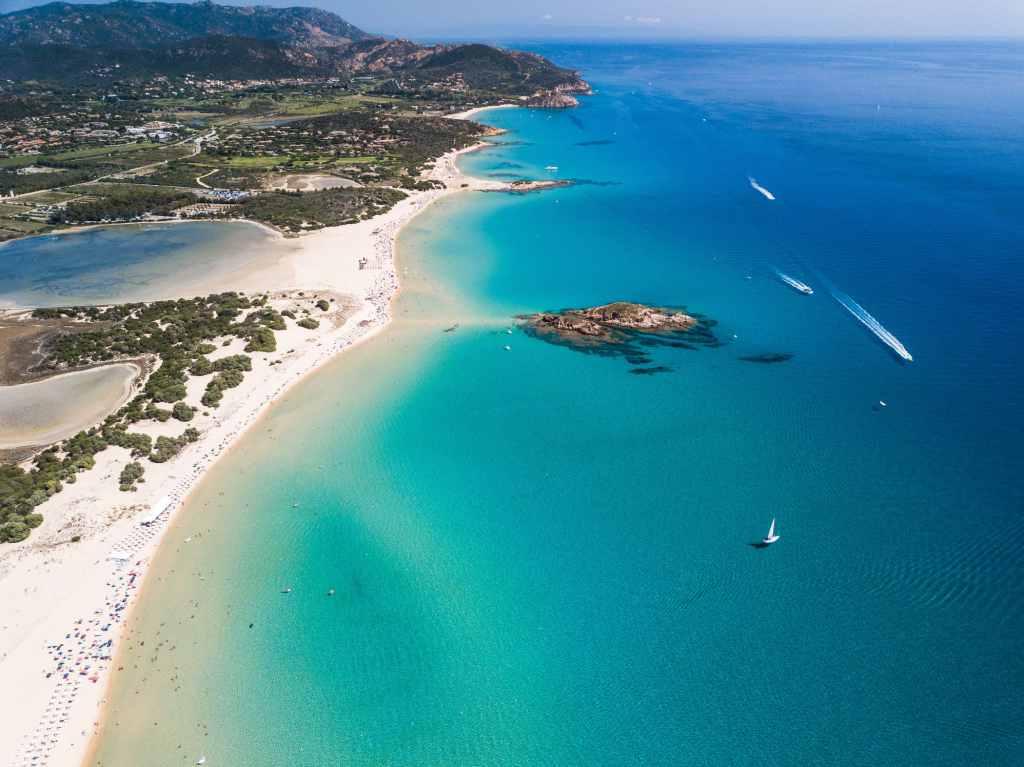 Around Cala Gonone
As I mentioned in the beaches section, Cala Gonone has some stunning beaches. However, most of them are only easily reached by boat. We took a day trip out to these beaches where you can snorkel directly from the boat. Relax on the beach for a while. And then continue along the coast. You also get to see the stunning coastline along the way.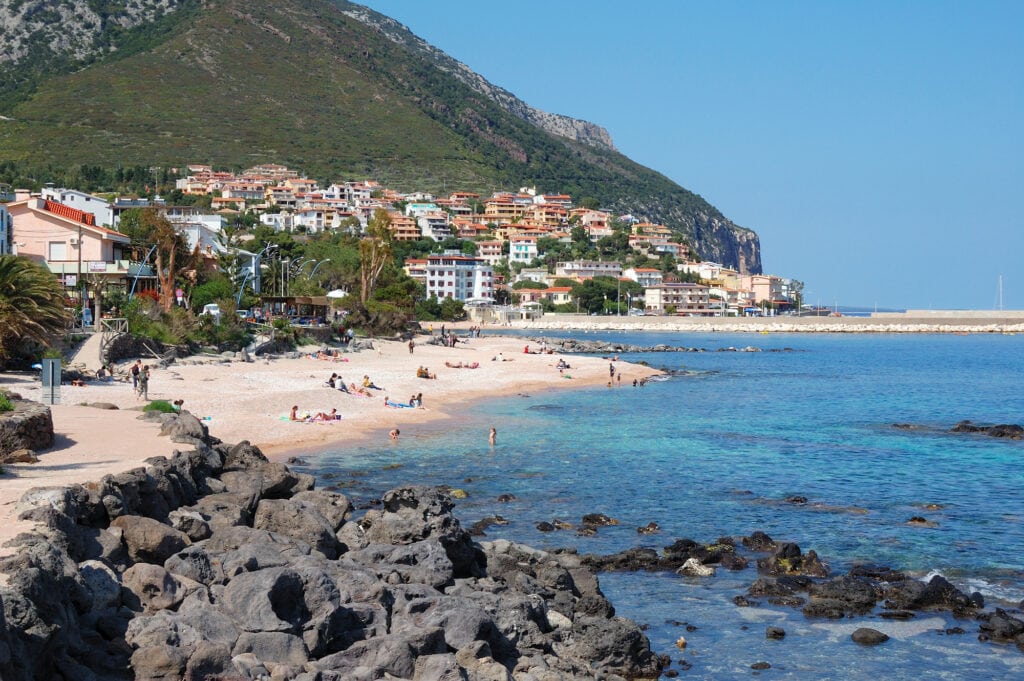 No matter whether you just come for the beaches, or a little Sardinian culture and history as well, Sardinia has something for everyone. And just when you thought you had to head to the Maldives to get such stunning beaches!
Have you been lucky enough to head to Sardinia?
If you love Italy you might also like
Eating in Italy – 19 Do's and Don'ts
Exploring stunning Capri Italy
What to eat in Rome the superb food of Italy
Magnificent Calabrian destinations in 5 days
Things to do – Cinque Terre Villages Italy
This guest post comes to you from Anna. Anna was born to travel the world having studied languages all her life. Although she has travelled the world, she now calls Switzerland home and spends her time writing about her experiences on her travel blog with her husband.
Pin it to save it
More posts on Italy