Food in Rome and Where to Eat in Rome
I've been to Rome and seen the Italian kids piling into a McDonald's not far from the Trevi Fountain. My husband and I shared that look and a sigh and found ourselves some traditional Roman food just steps away in a tiny Deli. Knowing what to eat in Rome and how the Italians eat will help you avoid some culinary faux pas when visiting.
Food in Rome is an important part of Italy's food culture and its legacy to the world. I've heard people complain that Rome is "overtouristed" and that it is overpriced and overdone and yes Rome does have its big-city issues. But where else can you wander down a street and find a stunning Palazzo, turn a corner and have the best pasta of your life? There are so many instagrammable locations in Rome you may have to buy a photo storage card lol. You can also bring home or even order some great gift ideas for Italian cooks if you want to share the joy of Italian food.
Any big city comes with its problems but food in Rome is not one of them. It also helps to have some inside information this is where this article Your local's guide to Rome with off-the-beaten-path things to see in Rome will come in very handy it's a fabulous resource for everything you need to know about Rome. If you only have 36 hours in Rome you will find plenty to do and if you drop a coin in Trevi Fountain you know you will return.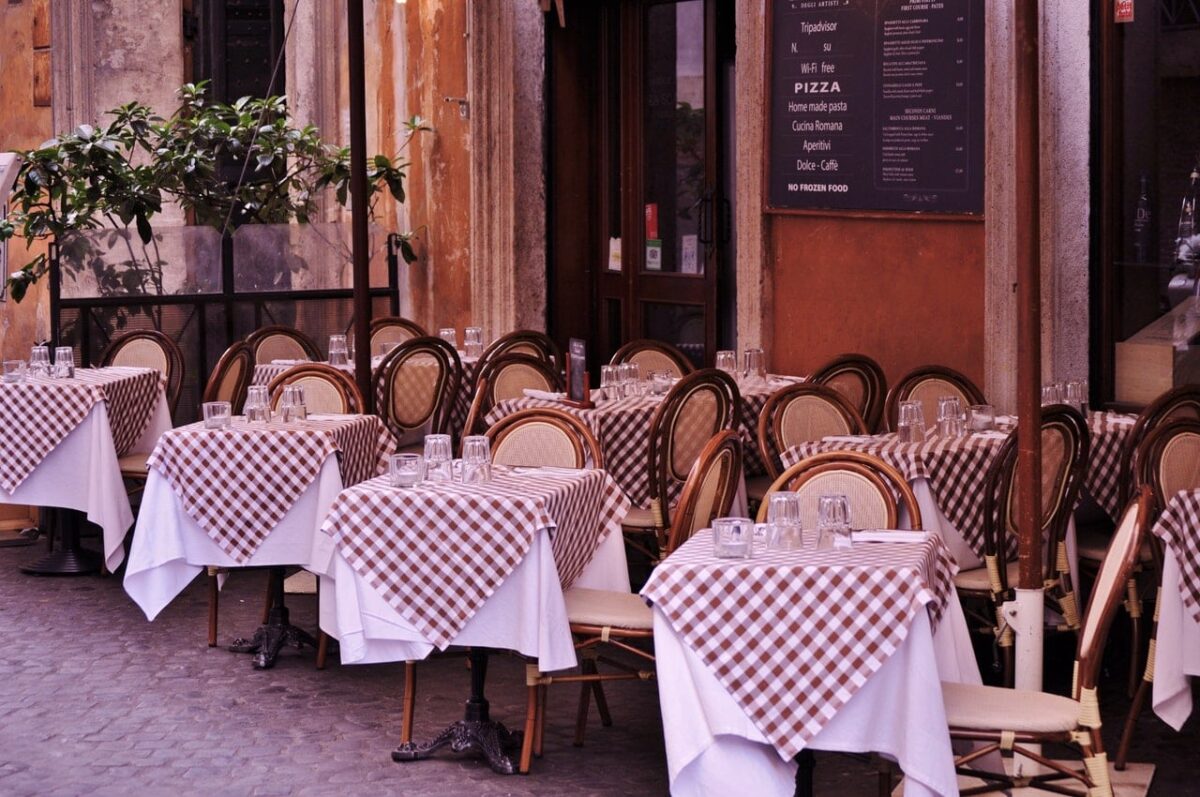 Italian Food Rules in Rome
What is the food in Rome like? What do Romans eat and what are the "rules" for eating in Italy? Italian food culture, unlike North America, is centuries old and there are distinct "rules" to eating in Italy. Not only are there distinct rules but Italian cuisine is one of the most interesting in the world one fun fact about Italian food is that tomatoes are not native to Italy, and another is that (not surprisingly) Italians eat over 51 lbs of pasta a year.
If you are planning on travelling to Italy for the first time have a read of Ingrid's article – All the things to know when travelling to Italy for the first time, Ingrid covers everything from how to buy a train ticket to using your cellphone.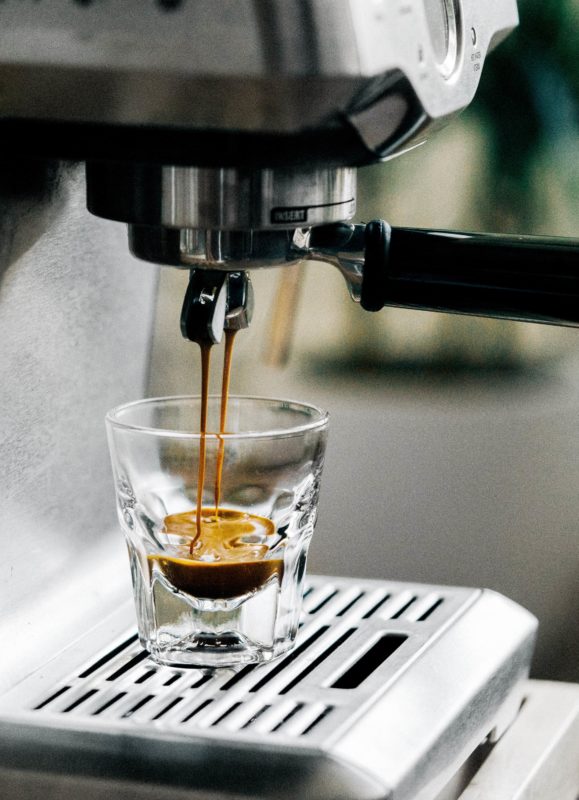 Coffee in Italy
Coffee in Italy is not like the North American ritual it is quick and often served with a glass of water to cleanse your palate. Italians also don't do take-out coffee as we do in Canada. Out of all the best Italian coffee brands I like Illy and Lavazza which fortunately I can get all over Europe.
Italian food Phrases
Food is very important in Italy not only the traditions of food and what you are eating but the eating itself is imbued with meaning. These are some of the phrases you will hear in Italy around food
"hai, mangiato?" – meaning did you eat in Italian
"mangiare" is simply eat in Italian
"Mangia" is of course eat
The diverse cuisines of Italy
Like many areas across Italy, there are regional differences and Rome is only one of the hundreds of Italian cuisines. It may surprise you that Rome's food offerings are pretty diverse and not just Cacio de Pepe, a great district to try sampling a different cuisine are the restaurants of Trastevere.
The best food in Rome is usually descended from what we might call peasant food – good nourishing simple dishes. Northern Italian cuisine differs in many ways and Rome may be over 9 hours away from Palermo but the food of this region is world-famous for its gelati and canoli, and the trattoria. This is also why I will always find a food market to check out what's in season and what the locals are cooking.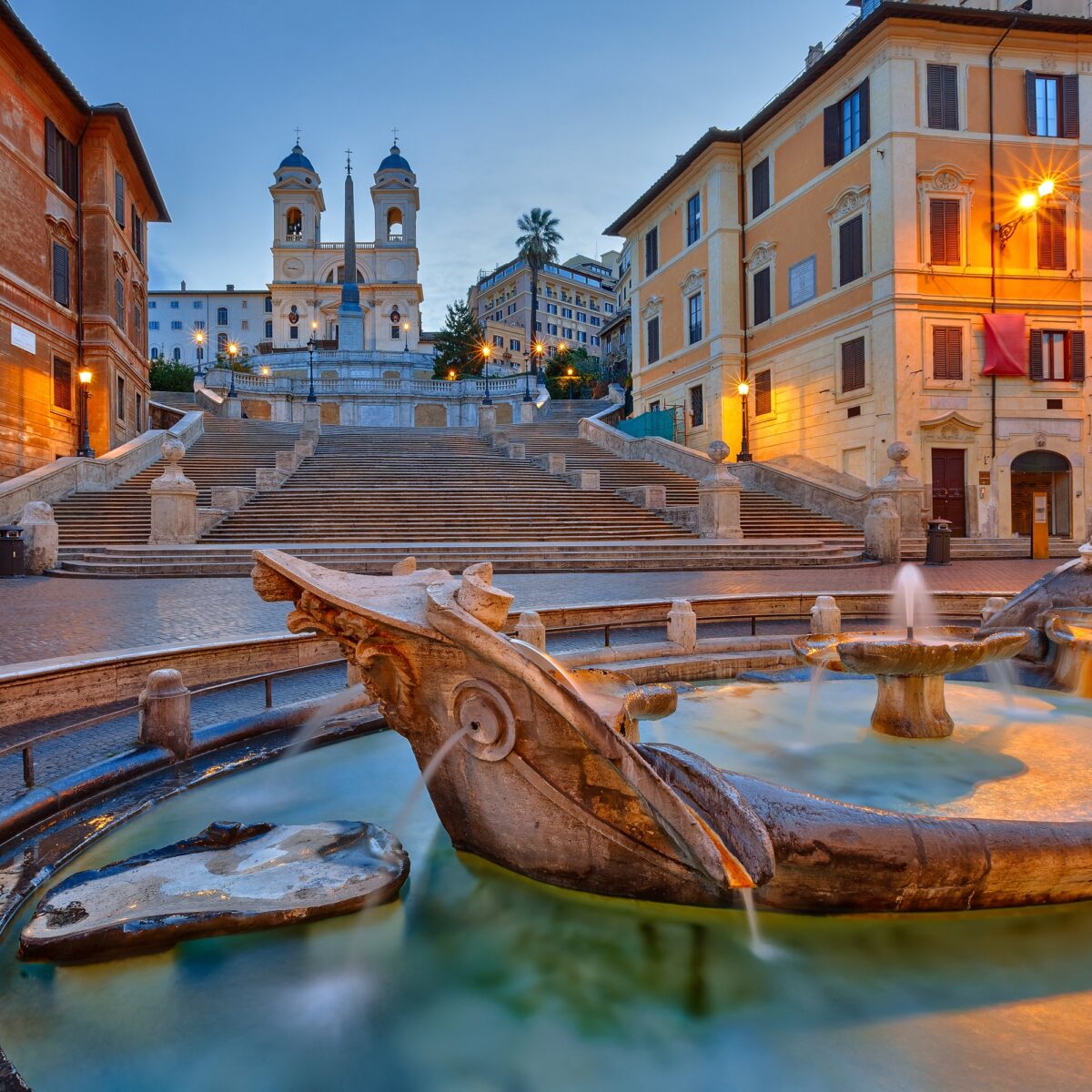 Calabria is known for its sweet red onions they are the pride and joy of Tropea. Cipolle hangs at vegetable stands, lie stacked by the side of the road and salads come bursting with sweet, raw, red Tropean onions.
If you are looking for some great beach time and seafood head to Sardinia which is where the Italians go for their summer holidays.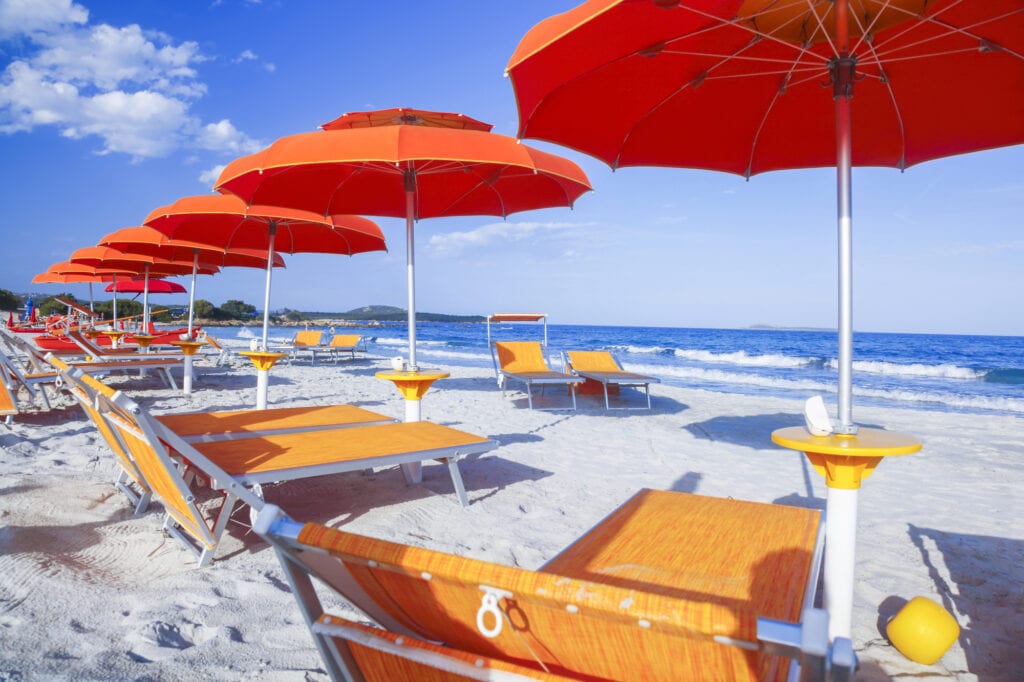 Tuscan cuisine, which you can find when you spend 24 hours in Florence is known for its wild game, rabbit and duck a famous dish you must try in Florence is Bistecca Fiorentina.
Venice is another Italian destination that's been on my bucket list for years. With its location on a lagoon and the Adriatic Sea, the range of seafood is outstanding there are many must-try foods in Venice. One thing remains the same though the Italians do not eat the same way the rest of the world does.
Do you love food adventure or travelling for food? This article is a collaboration of many travel writers and their favourite foods from around the world.
The best food in Rome – 27 places to eat in Rome
Abbachio a Scottadito
Abbacchio a scottadito is a traditional recipe from Rome, usually cooked for Easter. If you're planning a trip to Rome, make sure you always check the menu, because some restaurants cook this dish throughout the year.
Abbacchio is so much loved that since 2009 it has been protected by a Consortium that makes sure that the recipe always stays the same and that the traditional kind of sheep is used as the main ingredient. People in Rome will never accept a "modern" version of Abbacchio a scottadito.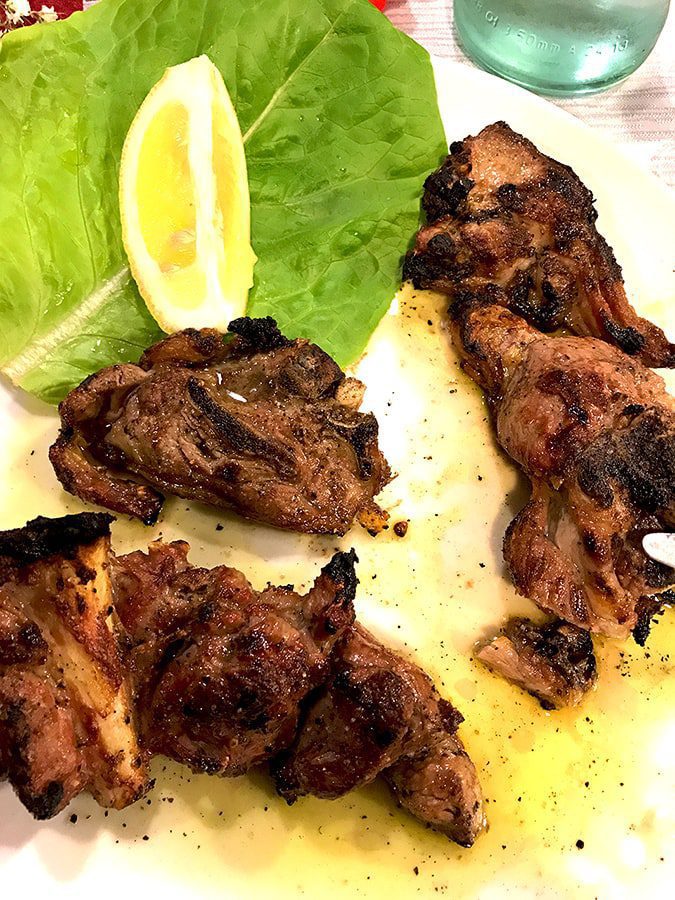 The first proof that the Romans loved to eat lamb ribs dates back to 1800, so you can understand why they are trying so hard to protect this recipe!
In Roman dialect "Abbacchio" is a young lamb. Back in the day, sheep breeding and farming were the main activities in Rome, and people had to learn how to eat the little they had. Sheep produced milk, wool, leather, meat and even manure: nothing went to waste so people who bred sheep were considered wealthy!
The Italian "Scottadito" (literally "burns your fingers") refers to the fact that the grilled lamb ribs have to be eaten scorching hot, with your bare hands. To make sure the meat stays tender, the Abbacchio a Scottadito is marinated with lemon, olive oil, garlic and rosemary.
You'll find the best Abbacchio a Scottadito at Checchino, a restaurant in Rome (Testaccio district). It will cost you about 27€. From Danila of Travelling Dany
Cacio e Pepe
Simple. Fresh. Timeless. The Italians are masters at turning simple ingredients into delectable dishes, dishes unencumbered by elaborate sauces or dizzying arrays of spices – a fact that also makes them more accessible to average cooks like me. One of our favourite dishes in Rome is a modest one with humble origins: Cacio e Pepe is an ancient Roman dish first prepared and eaten by shepherds in the Apennine Mountains. For all of its simplicity – and it consists solely of cheese, pasta, water, and ground black pepper – it represents the very best of uncomplicated Italian fare.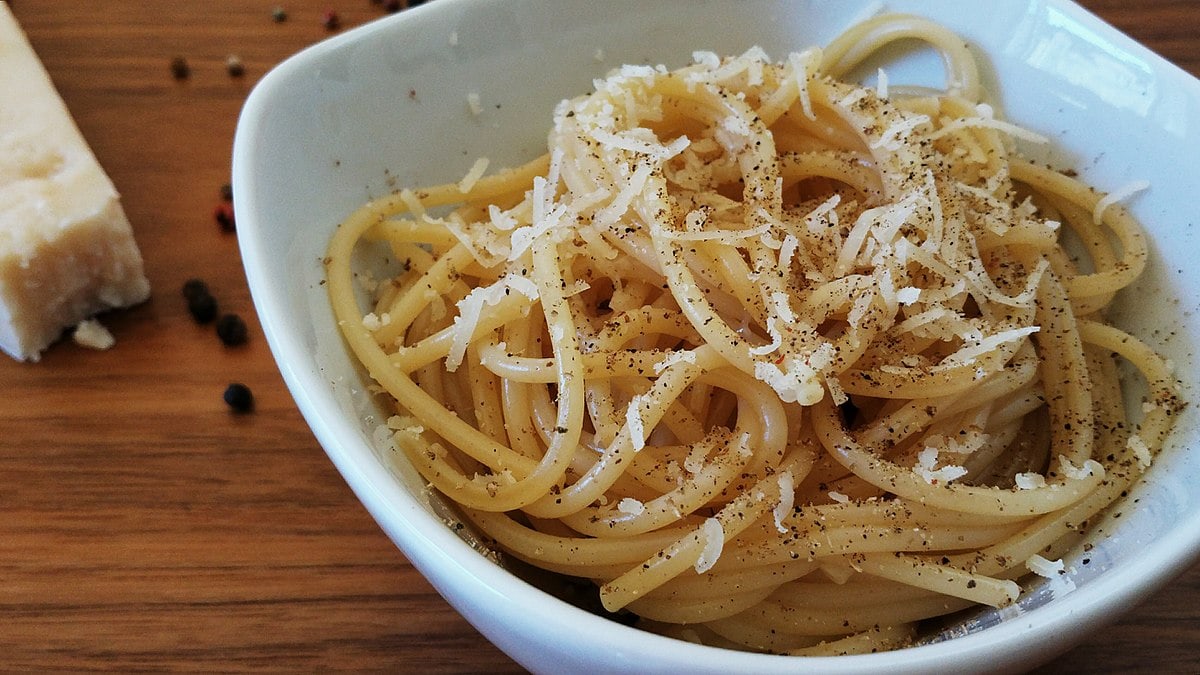 On our last visit to Rome, we found an intimate restaurant near Campo de' Fiori where we sampled cacio e Pepe0. La Fiaschetta is located at Via dei Cappellari 64 in Rome. You won't find a "tourist menu" there, nor does it have a website.
What you will find, however, is a cosy, amiable restaurant with cheerful service and packed with locals, enjoying its animated atmosphere and homemade pasta at reasonable prices. For example, "Spaghetti alle Vongole," which is spaghetti with clams, is €10.
However, the real delight at La Fiaschetta is the traditional Roman cacio e Pepe, which you can order for around €9. Pair it with a full-bodied white or a house red, and you're in for a historical treat that will have you thanking those Apennine shepherds and creating your own cacio e Pepe at home to share with your friends and family when you return.
La Fiaschetta is open from Tuesday through Sunday from 12:30 to 3:00 p.m., and 7:00 p.m. to 11:00 p.m. by Merryn of Late Flight Out
Rome Street Food – Roman Pizza
The Vatican, Trevi Fountain, and the Spanish Steps are what come to mind when one thinks of Rome, but when I think of Rome, I think of pizza and my favourite spot to get it is at the supermarket on the lower level of Termini Station en route to the metro.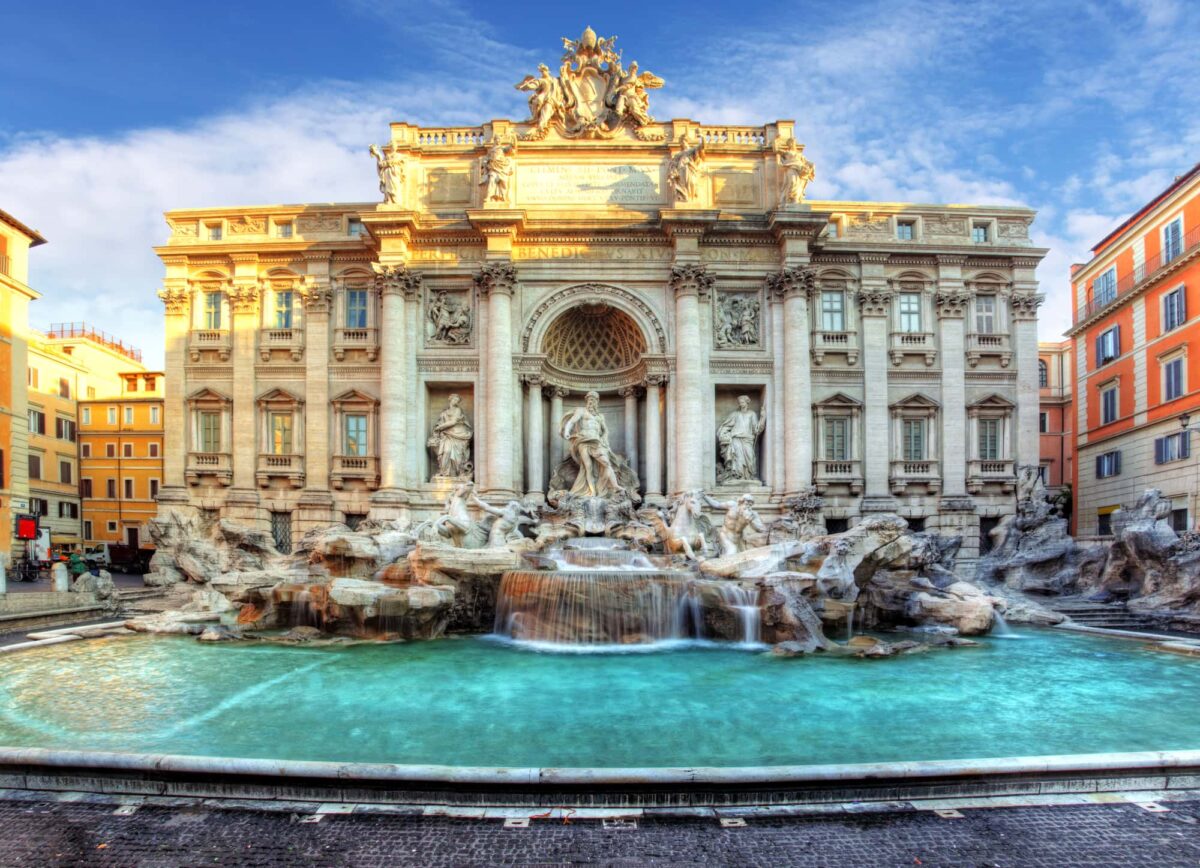 It isn't the best pizza in town, nor is it glamorous or unique but it's a food memory of Rome from my first trip over ten years ago when I was looking for something budget-friendly and scrummy to eat!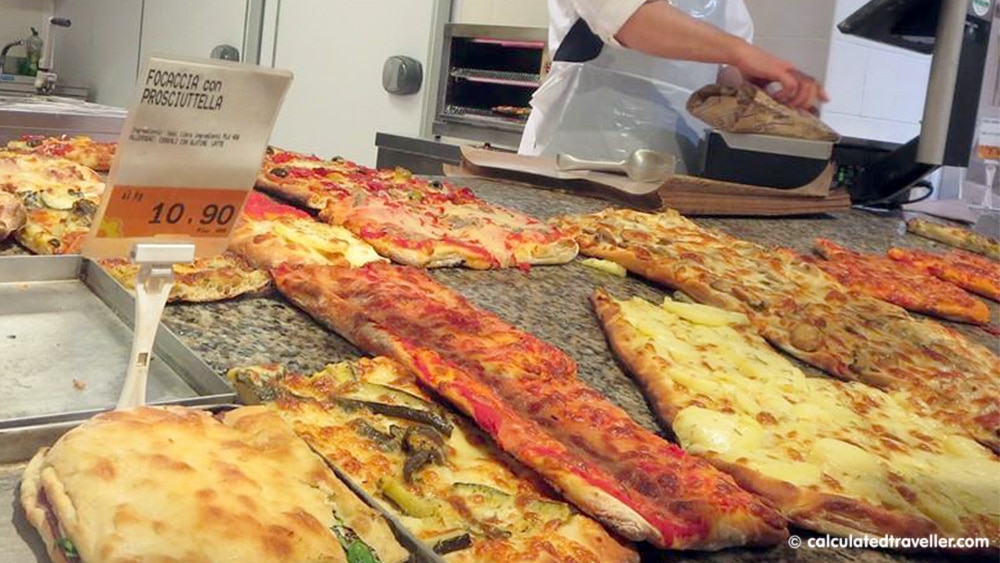 With a smile, a couple of nods and a karate chop-cutting motion of the server's hand it didn't matter that I spoke not a word of Italian except "Si" and "Grazie". After a brief stint in the oven to warm it up, my slices of pizza were handed to me both pieces face-to-face and tucked lovingly into a paper bag. The dough is thick like focaccia, the crust crisp on the bottom, and with warm cheesy, gooey goodness on the top.
Unlike Neapolitan pizza, Roman pizza al taglio (pizza by the slice) is cooked in gigantic rectangle trays and then cut and sold in slices. One of the best places in central Rome for authentic Pizza is Antico Forno Roscioli is one of the oldest bakeries in Rome.
They say if you throw a penny into Trevi Fountain, you are guaranteed a return visit to Rome – well, in my case, I return to time and time again for the pizza at Trattoria Al Moro, Termini Station. By Mary of Calculated Traveller
Bucatini all' Amatriciana
Quite possibly one of Rome's most famous dishes. even though it actually originated elsewhere in the region of Lazio, there are essentially two preferred versions The dish's debatable (in Italy) meat should be either guanciale (pork cheeks) or pancetta. Then come the onions and garlic.
The sauce (amatriciana) is very basic. It's a tomato base flavoured with either guanciale or pancetta, onion, and grated pecorino romano cheese. Do you use garlic and onions or neither? Whatever your preference, head to Trattoria Al Moro, just a few steps away from the Trevi Fountain.
Carbonara
It was my first time in Rome, the eternal city. As a good lover of Italian cuisine, my main goal on that trip was to eat. I practically only ate pasta, and I ate very well. After all, it wouldn't matter if the restaurant was recommended by a travel guide or if I'd simply find it when tired of walking around the city: It's almost impossible to eat bad pasta in Rome. It's the cradle of pasta!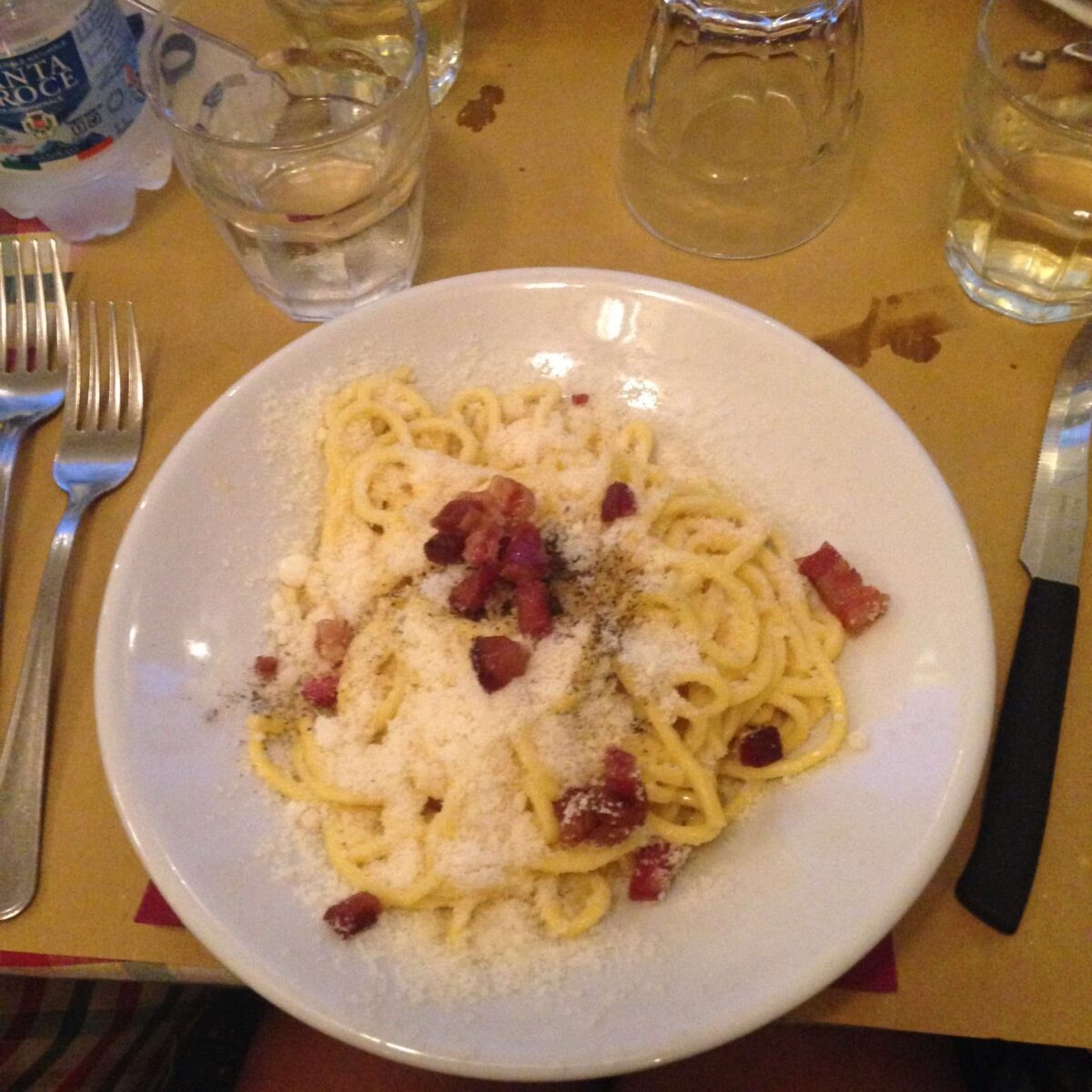 That day my goal was to try pasta à la Carbonara, and what better place than Rome, in a little traditional canteen, to experience the real LA CARBONARA, I thought? I could not want more than that!
The spaghetti carbonara is a classic of Italian cuisine. The combination of spaghetti, bacon, and cream made of eggs makes this recipe a delicious dish. The first time I ate the real Carbonara was in this passage through Rome, and that was an unforgettable experience. Since then, this has become one of my favourite recipes when it comes to pasta, but it is difficult to eat one that is the same as the one from Ristorante Cacio e Pepe.
The carbonara spaghetti from Ristorante Cacio e Pepe is faithful to the emblematic dish from the region of Lazio, which seems to have emerged during World War II. The creamy sauce is made with egg yolks and whites, grated Roman pecorino cheese (the traditional Italian cheese made with sheep's milk), Italian pancetta and a little pepper. The Pasta is light, the sauce consistent, without added dairy cream.
There is no solid historical documentation for the genesis of any of these recipes, but one can guess that the poor population in the neighbourhood of Rome was quite fond of spicing up their spaghetti with smoked pork. When a little money was left, people would enrich the plate with eggs, tomatoes and whatever they could buy.
Since that experience, I learned how to make Carbonara at home, and it has become a dish that I make on special occasions. Of course, mine is not as good as of Ristorante Cacio e Pepe, but it still brings me good memories. You can find the restaurant at Via Giuseppe Avezzana, 11, Trastevere, 00195 Roma and the average price will be around €12 euros. By Sheila of Dicasdeparis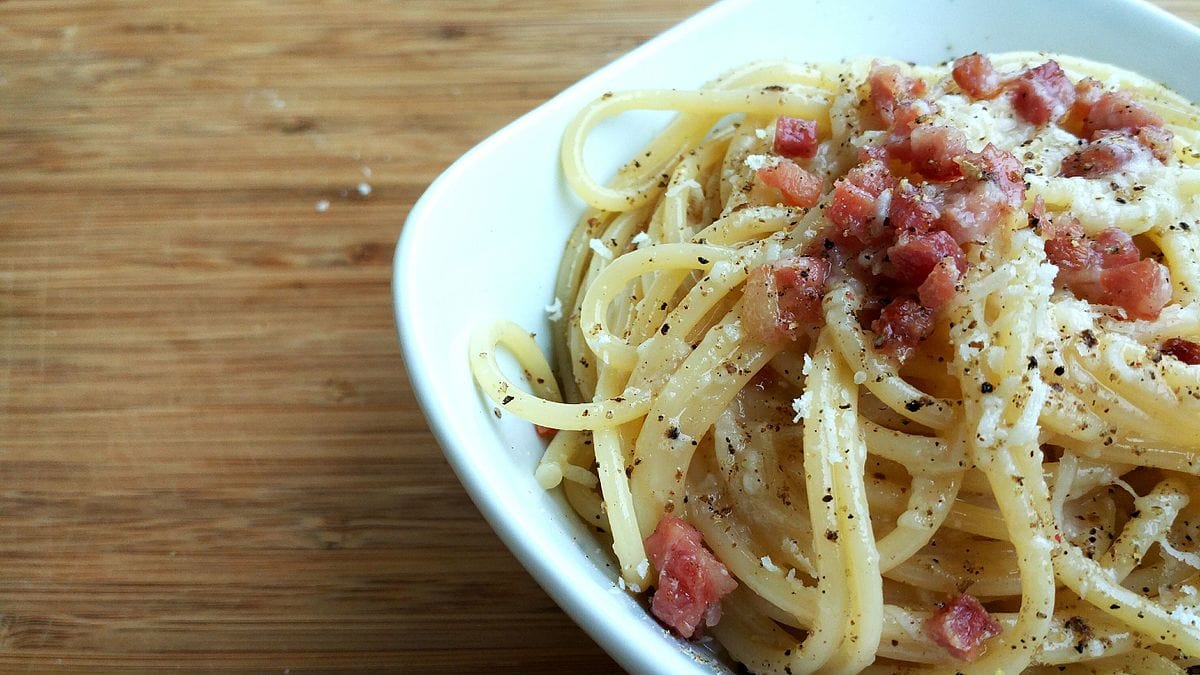 Carciofo alla Giudia
My favourite meal in Rome is carciofo alla giudia, or Jewish-style artichoke, which got its start in the Jewish Ghetto more than 5 centuries ago. This dish, which is essentially an edible thistle was sold by Jewish vendors in the 1500s. The inhabitants of the ghetto were highly restricted in their employment but could work as food vendors. This thistle found many uses in Jewish cooking and is now a symbol and speciality in the Jewish community in Rome that can be found in the outdoor markets of Rome and also at famous old restaurants like Ba'Ghetto in the Jewish quarter. Don't go to Rome without trying fried artichokes! By Vanessa of Wanderlust Crew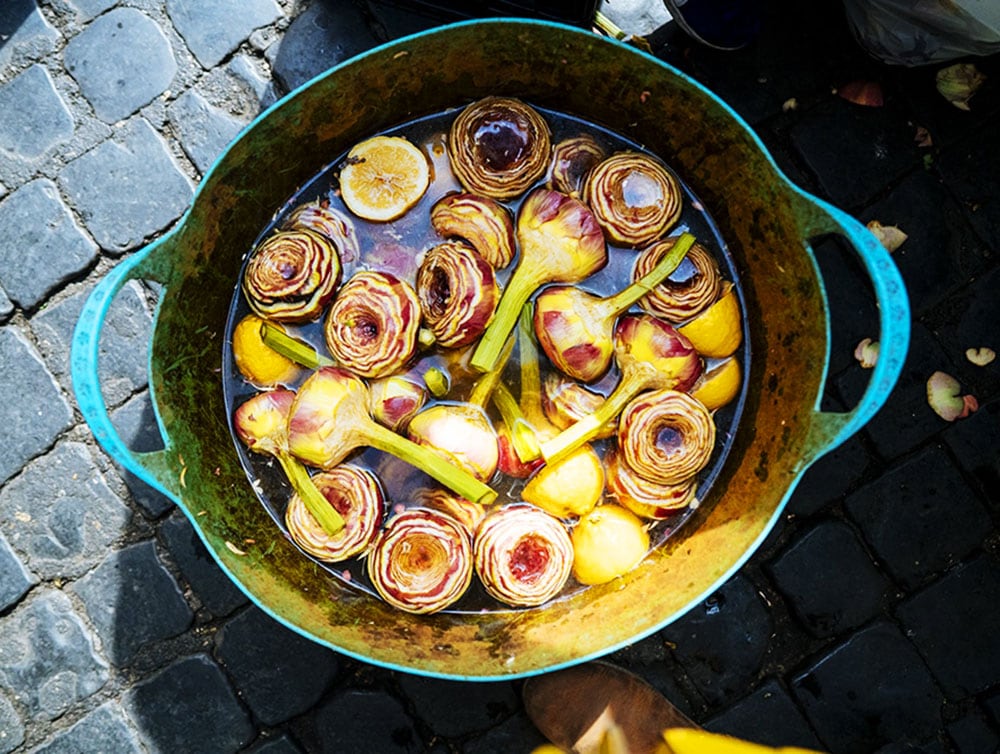 Saltimbocca alla Romana
I had been living in Italy for almost six months before I made it to Rome for the first time. I was there for a Rolling Stones concert, so finding a good meal was less important to me than making it to the Circo Massimo on time. However, I did have time to stop at Grazia & Graziella. I don't usually order meat, but there was something enticing about the Saltimbocca alla Romana.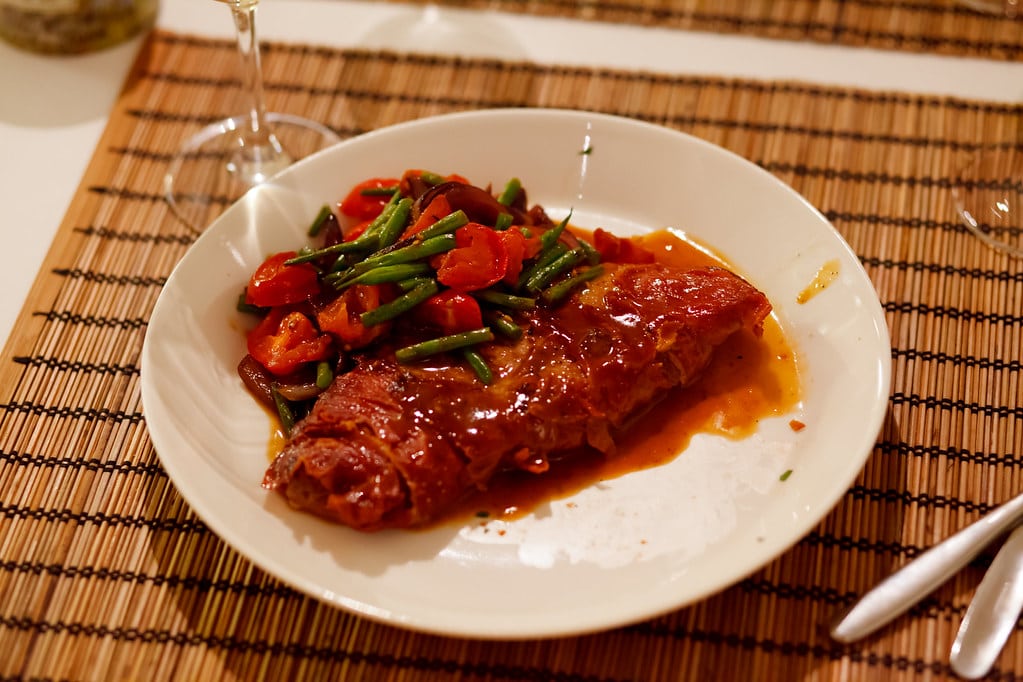 I was pretty hesitant, especially when I found out it was a veal dish, but I found myself shocked in the best way. My expectations on how meat could be cooked and what flavours could be created from those ingredients were completely changed. I still look at that meal as a highlight—I almost enjoyed it more than the concert! By Alex of The Wayfaring Voyager
Coda alla Vaccinara
If you are from England you may well remember your granny's oxtail soup or stew. A rich clear broth is usually served as a sort of medicinal like a good Chicken Noodle Soup. In Rome, they cook the oxtail with tomato sauce, herbs, pine nuts, raisins, and bitter cocoa. Don't be surprised at the addition of chocolate, this comes from Latin American and Mexican traditions where cocoa was used in savoury dishes. One of the best examples in Rome can be a few steps from the Pantheon at Armando al Pantheon.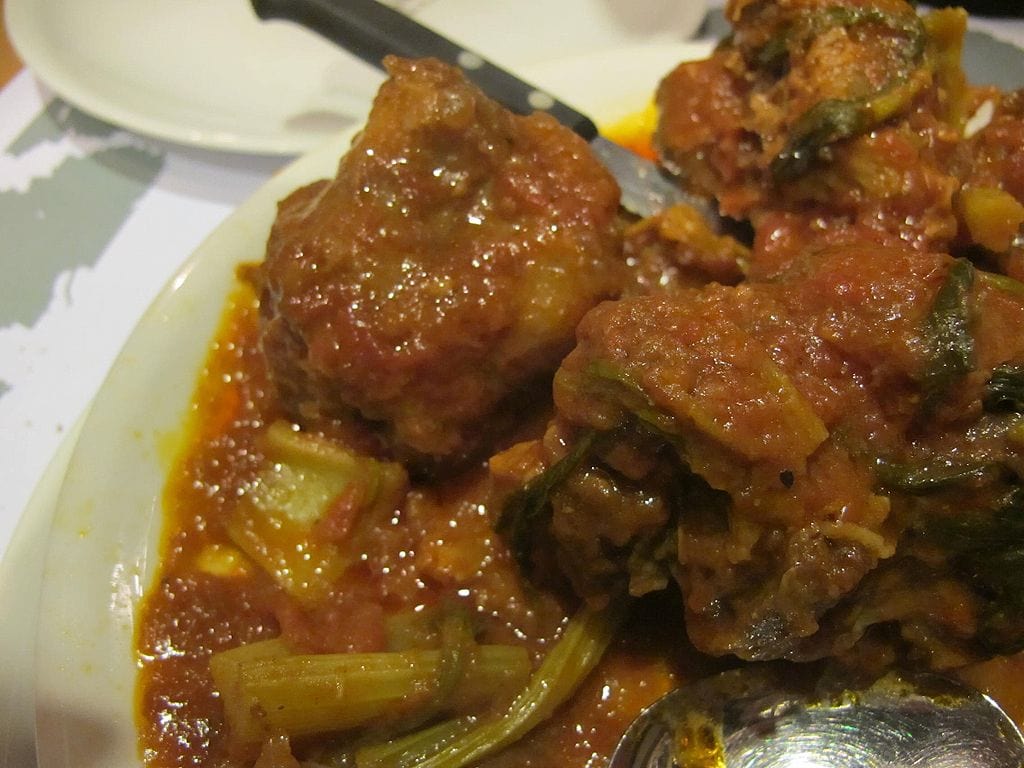 Pasta alla Gricia
Similar to Cacio e Pepe, Pasta alla Gricia is made very simply with pecorino romano, pepper and guanciale (pigs cheek). Get some of the best at Cesare al Casaletto.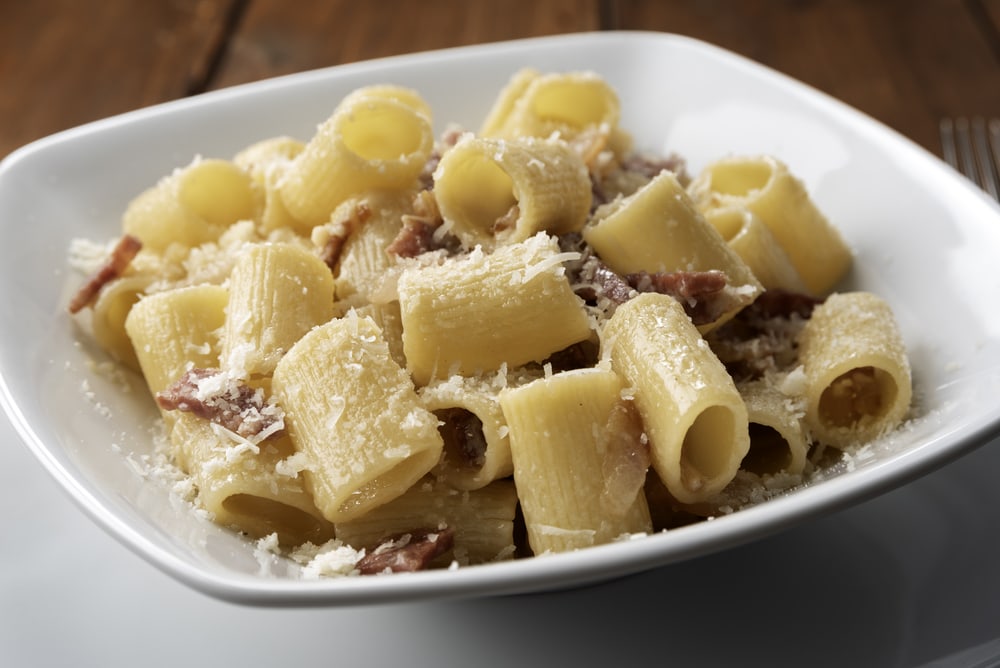 Supplì a Roman-style arancini
Beautiful crispy football-shaped croquettes filled with creamy risotto rice made with either a ragù sauce or a simple tomato sauce Then the cheese is stuffed into the centre and the whole thing is formed into a lovely round ball of deliciousness and dipped in bread crumbs and deep-fried. cheese that in Rome comes with a meat sauce in the croquette.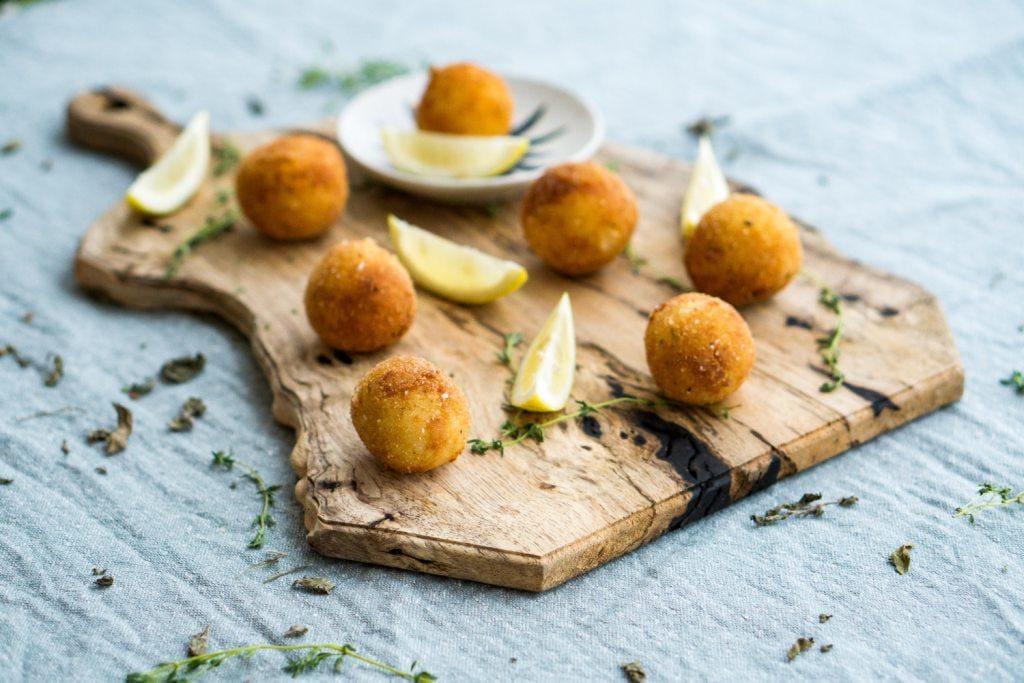 Try them at Trapizzino, Panificio Roscioli just off Piazza Vittorio a Via Buonarotti 48. Pizzeria Emma at Via del Monte della Farina, 28. Supplizio at Via dei Banchi Vecchi, 143 has a whole menu devoted to different kinds.
Cappuccino Freddo
Only found in Rome and occasionally a little further south. The coffee is kept cold in the fridge and is pre-sweetened. When served cold milk is added. Absolute perfection and found all over Rome.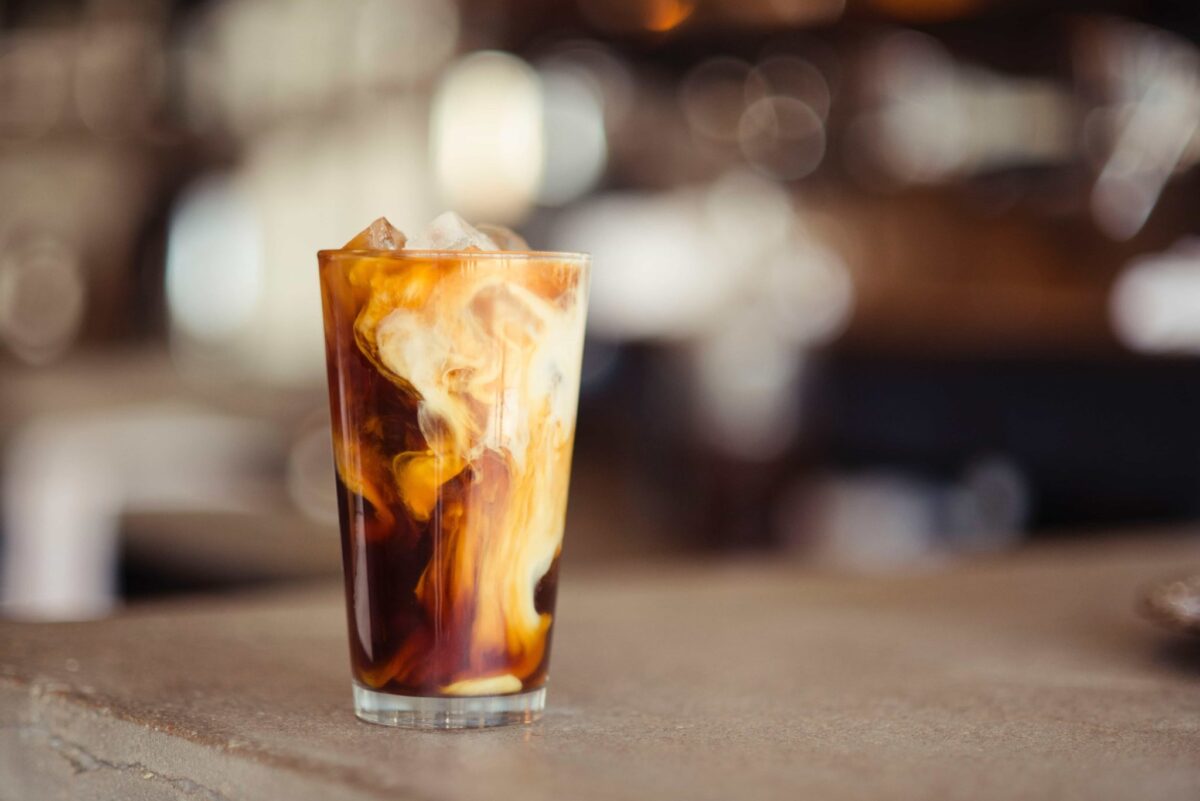 Fiori di Zucca
A very Roman dish zucchini flowers (also known as squash blossoms in N. America) are stuffed with cheese and anchovies then breaded and fried to a crisp golden hue. A lovely tasty treat often found in pizzerias for some reason they can also be found as an antipasto or starter. They can be found at Cesare al Casaletto or Li Rioni Pizzeria

Chiacchiere and castagnole
Traditional Roman Carnevale treats. Castagnole are doughnut holes covered in powdered sugar. Occasionally they are filled with cream and baked but the true Roman ones are tiny nuggets of fried deliciousness. They can be found all over Rome.
Bruschetta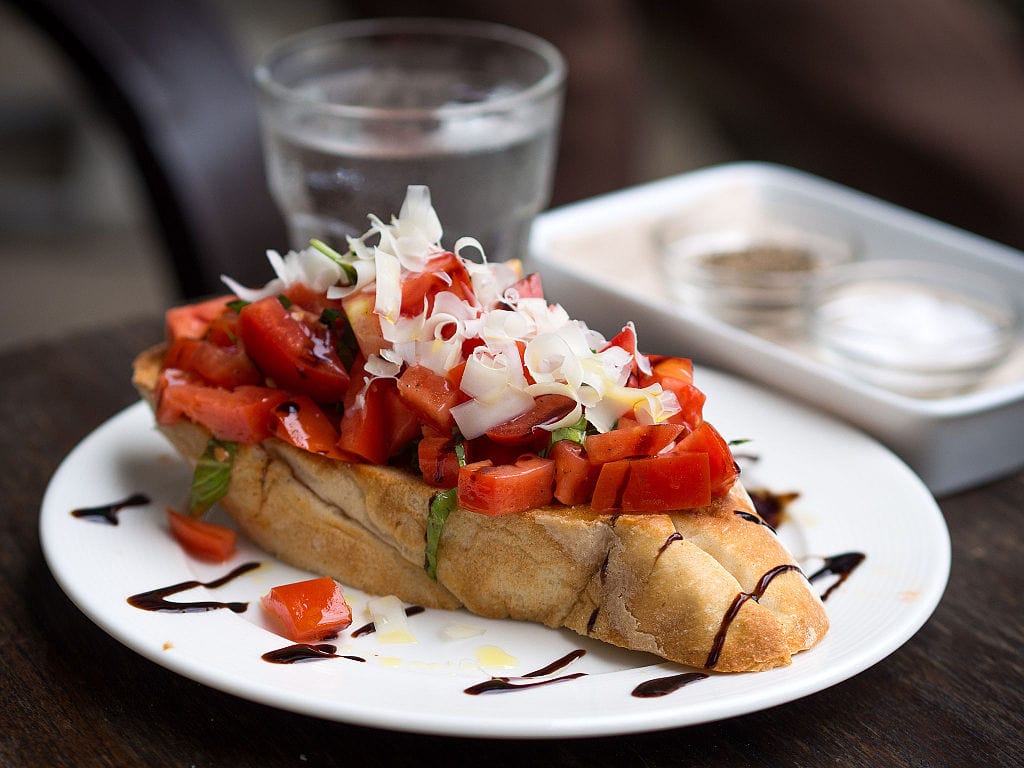 One of my all-time favourite antipasto Bruschetta comes from the Romanesco word lightly burnt bread or toast. Rubbed with garlic and topped with olive oil and fresh chopped tomatoes bruschetta has many versions and varieties.
Vegetariano e Vegan
After hopping off the train from Puglia, I arrived at Rome's central Termini Station absolutely famished. I wasn't expecting to find anything amazing to eat within the train station itself, so had planned on walking into the city. But before I could get there I stumbled upon Mercato Centrale.
This bustling and vibrant space within the terminal building delivers so many great vendors under one roof. Far from your traditional food court, Mercato Centrale was more Michelin than McDonald's. After browsing the tantalizing range of foods and flavours on offer, I settled into a table with a black rice salad and freshly squeezed juice from Vegetariano e Vegano, or veg&veg for short.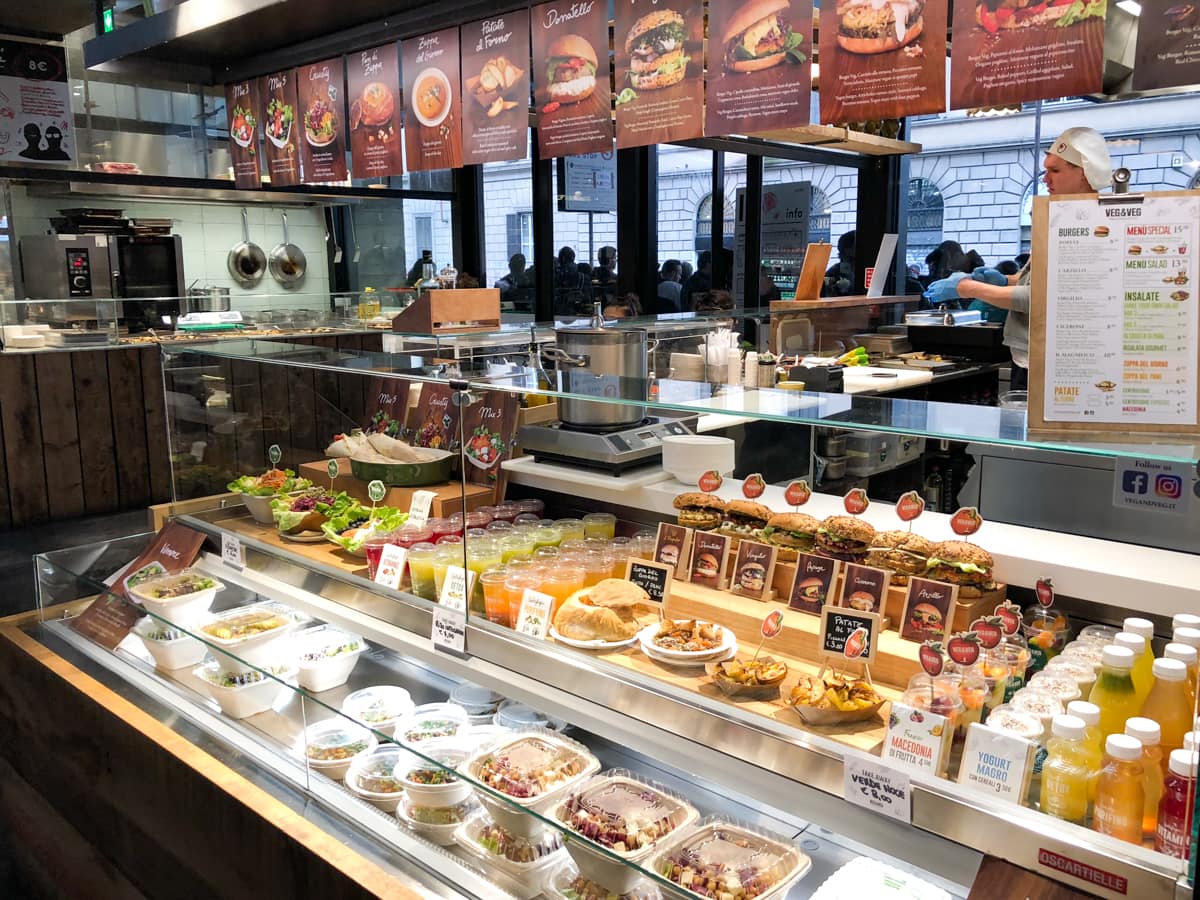 It well and truly hit the spot and was one of the best meals I had during my time in Rome! On my last day in the city, I made sure to revisit, this time trying one of their famous burgers – the Yucatan – and it was even more amazing than the salad. As elsewhere in Italy, I found the food here to be really good value – the salad was around €7 and the burger a little more. If I ever find myself in Rome again I'll be heading straight to this stall in Mercato Centrale. If you're vegan or vegetarian (or even if you're not) and visiting Rome, I highly recommend you do too! By Nadine of Le Long Weekend
Traditional Roman Cuisine
Roman Cuisine Quinto Quarto
Quinto Quarto means the fifth quarter. In the Testaccio neighbourhood, the workers in the largest slaughterhouse in Europe were paid with the unwanted parts of the animals including the offal or heart, lungs, intestines, liver and so on. These organs usually made up 1/4 of the animals' total weight which is where the name fifth quarter comes from. There are several traditional Roman Dishes that make up Quinto Quarto. A great place to try these traditional Roman dishes are Il Quinto Quarto Via Flaminia 638/640, 00191. Nonna Betta 16 Via del Portico D'Ottavia, Checchino dal 1817 30 Via di Monte Testaccio.
Trippa alla Romana
Trippa alla Romano's main ingredient is tripe, which is the edible lining from the stomach of cattle. In Rome, tripe was traditionally eaten on Saturdays, but these days you can find it every day on a traditional trattoria menu. Made with thin, strips of tripe slowly cooked with tomatoes, onions, garbanzo beans and mint and then topped with a generous sprinkle of salty Pecorino Romano.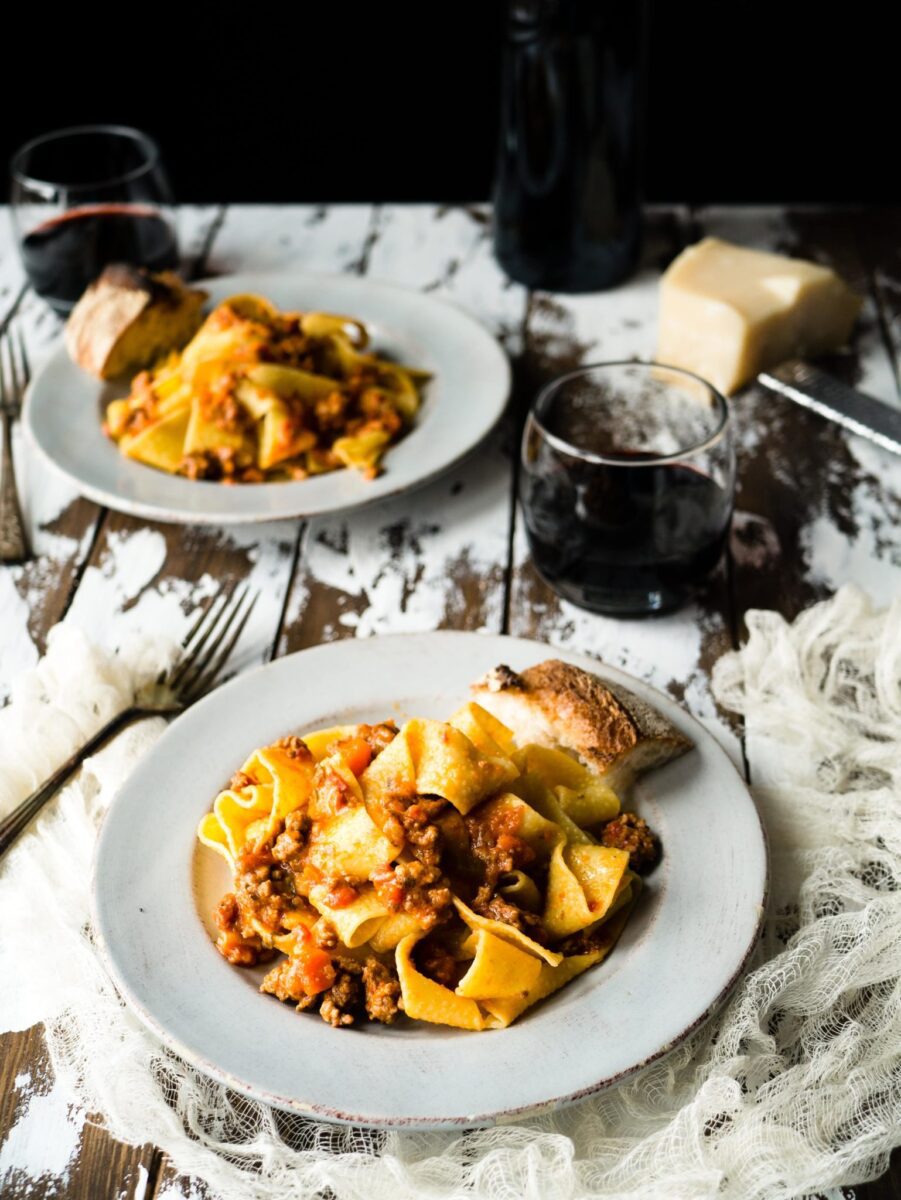 Coratella
This ancient dish is made with the heart, lungs, and liver of a lamb or a very young goat. The organs are sautéed with onions and artichokes and braised with wine. Served when everything is melded together and tender it is sprinkled with a little mint and lemon juice. According to the experts, the best place for Coratella in Rome is Perilli Via Marmorata 39, Testaccio, Rome, 00153
Rigatoni con la Pajata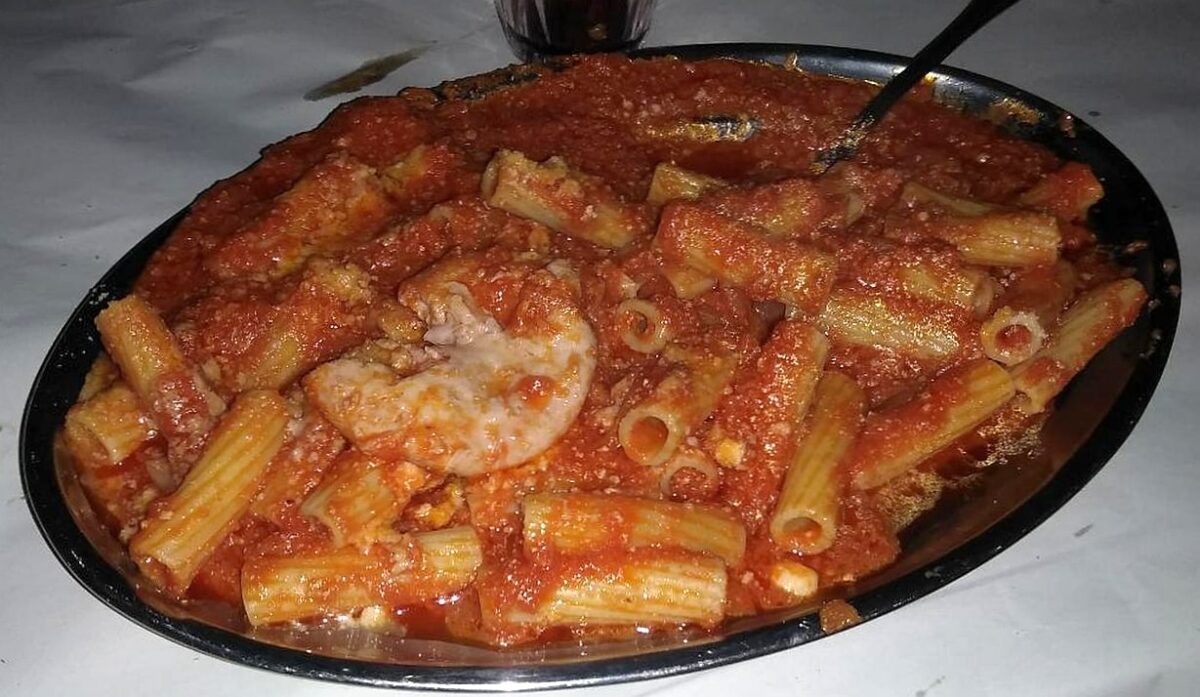 A traditional pasta dish where the sauce is made with pajata which is the intestines of milk-fed veal. The intestines combined with the rennet in them create a creamy luxurious sauce or gravy. These are then bathed in a tomato sauce, and pecorino cheese and served with rigatoni pasta.
Puntarelle
This is a type of chicory. It has a pleasantly bitter taste and you'll find it most commonly in a salad, also called puntarelle. The leaves are stripped, and the stems are soaked in cold water until they curl. It creates a crunchy, earthy salad, and is served in Rome in the late summer or fall. This should be served with Coratella and the best place in Rome for Puntarelle is Trattoria Perilli a Testaccio Via Marmorata, 39.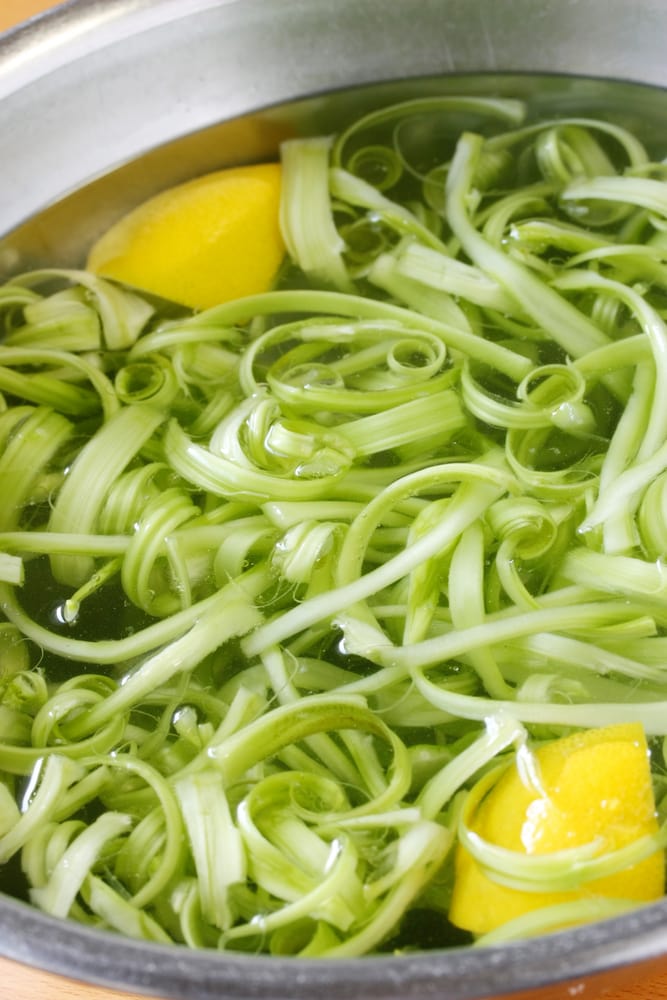 Pasticcini
For traditional Roman pastries be sure to go to a family-run food business such as Pasticceria Regoli. Founded in 1916, the pastry shop is a popular spot with visitors and locals alike, all eager to sample delicious pastry treats from profiteroles to fruit cakes. The shop is also famed for maritozzi – bite-sized cream-filled buns ideal as a tasty gift or souvenir. Pasticceria Regoli, Via dello Statuto 60, 00185
Spinach Lasagna
Baccano is a rare gem in Rome's touristy city centre. It's a top-rated upscale restaurant located steps from the Trevi Fountain. Baccano is an authentic Italian bistro serving homemade pasta, locally sourced meats and farm-fresh cheeses. Our favourite dish at Baccano was their Spinach Lasagna.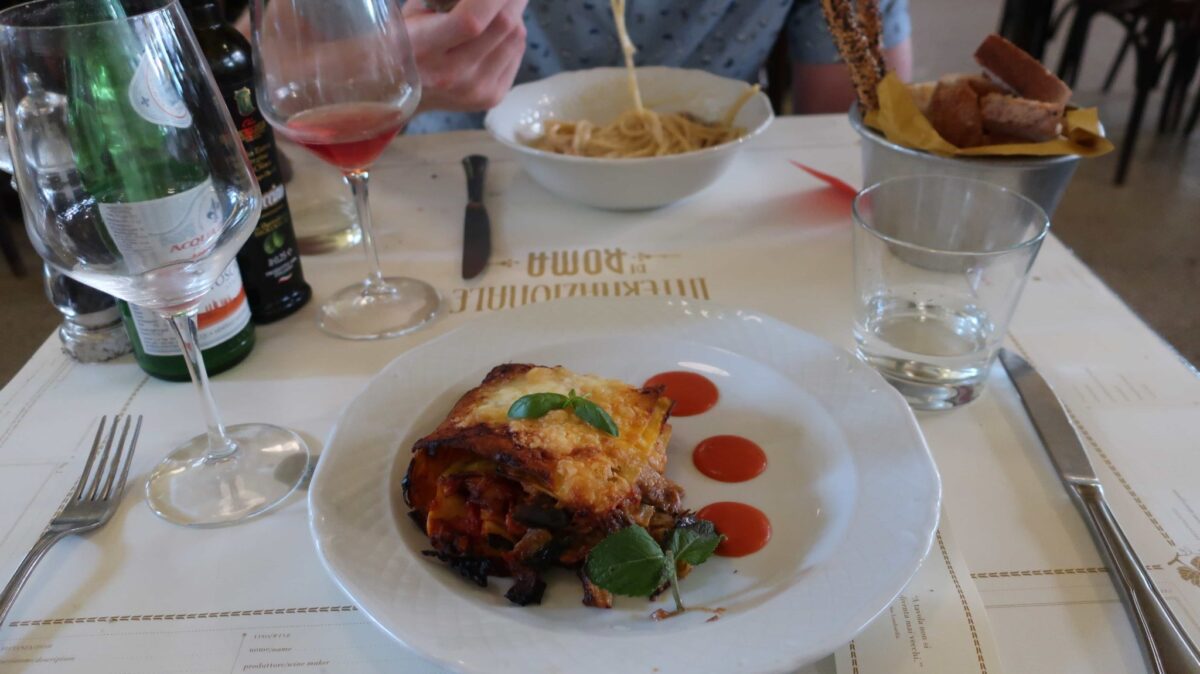 It's such a popular dish, that they serve it all day! This spinach lasagna with meatballs sauce is cooked with smoked Praga's ham, beef, mushrooms and fresh mozzarella…all topped with traditional Parmesan cheese. It is best paired with a pinot noir or Sangiovese-based wine. We recommend a bottle of the Noelia Ricci Sangiovese for 24 euros. We also loved the Lambrusco scuro (priced at 22 euros).
The lasagna dish costs 15 euros, but it's worth every penny! The noodles were perfectly al dente, and the meats were so succulent. Not to mention, the presentation was on point! I would gladly return to Baccano for another bite of their delicious Spinach Lasagna on my next trip to Rome. By Valentina of Valentina's Destinations
Tagliolini Al Frutti Mare
A visit to Rome is as much about food as it is about culture and history. And there are so many options to try, from pizzas to pasta to the ever-sweet dolce. On a visit to Rome with my sister, we had the chance to eat an authentic restaurant that has been serving locals since 1998, the Goose Restaurant Pizzeria.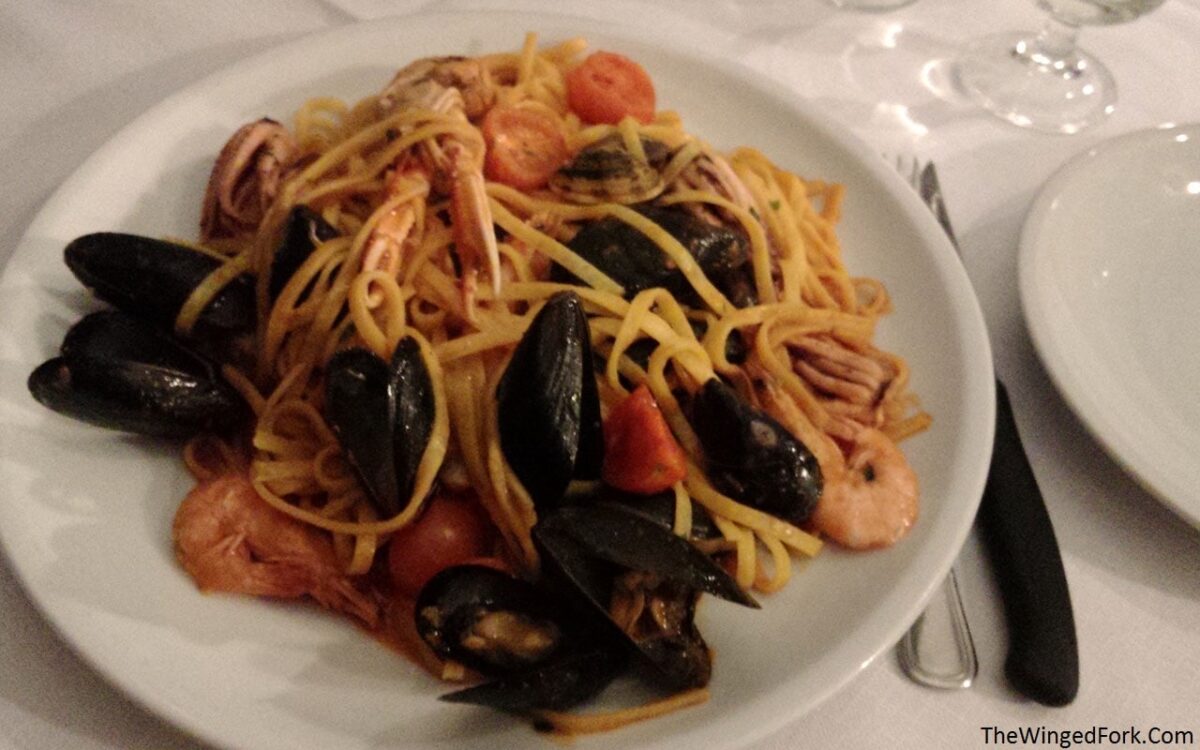 Goose is frequented more by the locals who love the real traditional fare served here. So when our landlady suggested we go here, we obviously listened. Locals always know best!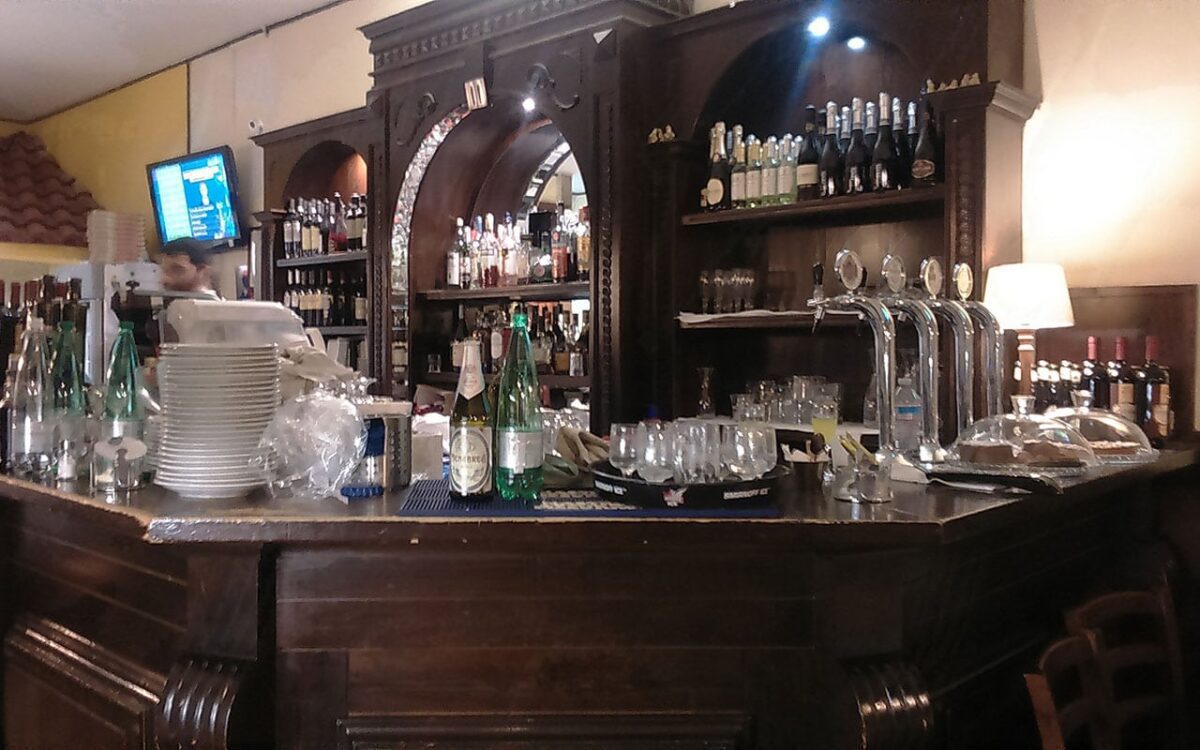 All of the food at Goose is delicious, but the seafood platter that my sis had was amazing. It was called the Tagliolini Al Frutti Mare and consisted of tagliolini, a cousin of the tagliatelle cooked with scampi, shrimp, squid, mussels, scallops and vegetables in a sauce. For 11 Euros, the plate is absolutely delicious, and the servings are enormous! It was a feat to finish it.
The restaurant also serves amazing Fiori di Zucca, fritte and Crème Brulee. If you're looking for a real taste of Rome, this is as authentic as it gets.
You'll find the Goose Ristorante Pizzeria on Piazzale Greggrorio VII, about a ten-minute walk from the Vatican and St Peters Basilica. The restaurant is quite busy, so unless you're prepared to wait for 30 to 45 minutes, call in advance to book your table. By Abby from TheWingedFork
Roman Pizza
I had heard many good things about Bonci Pizza place in Rome, especially since the visit from Anthony Bourdain was legendary.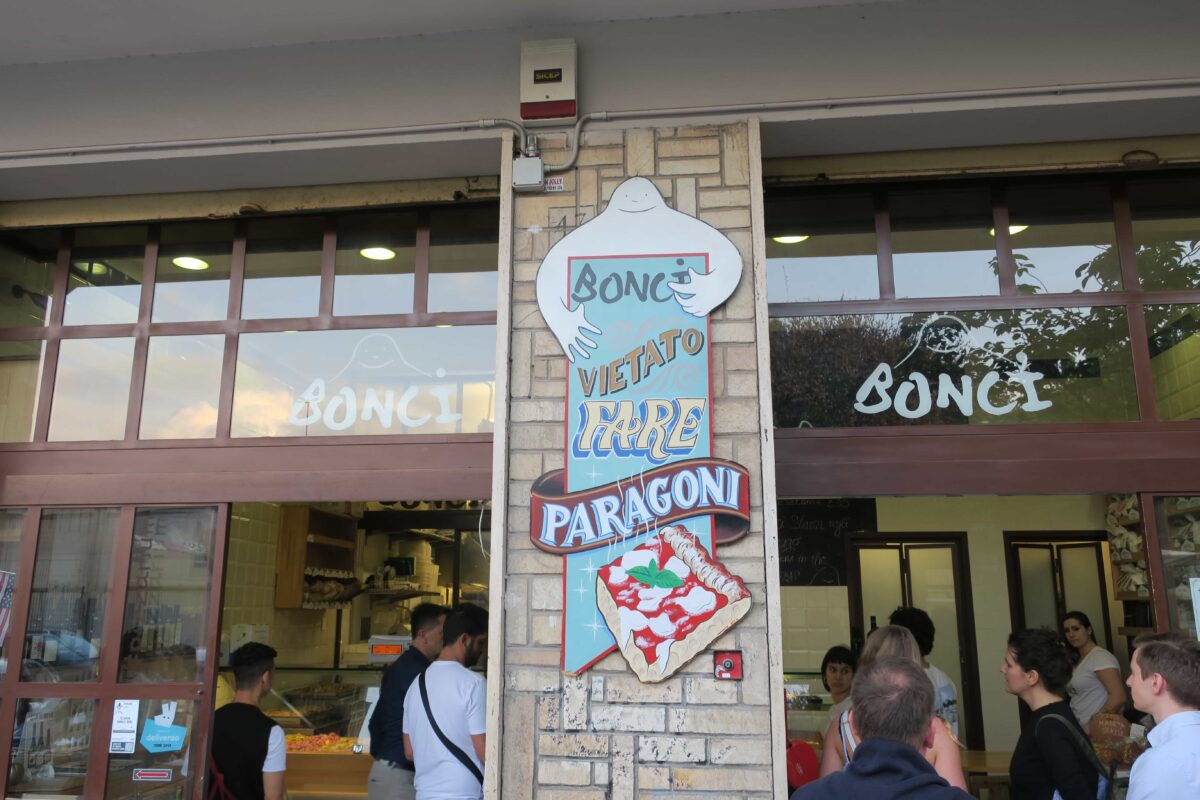 So my taste buds were already dripping with anticipation of a visit. And Bonci did not disappoint. Known as a gourmet Michelin star street-food experience, Bonci offers rectangles of pizza with unusual seasonal toppings and extraordinary combinations.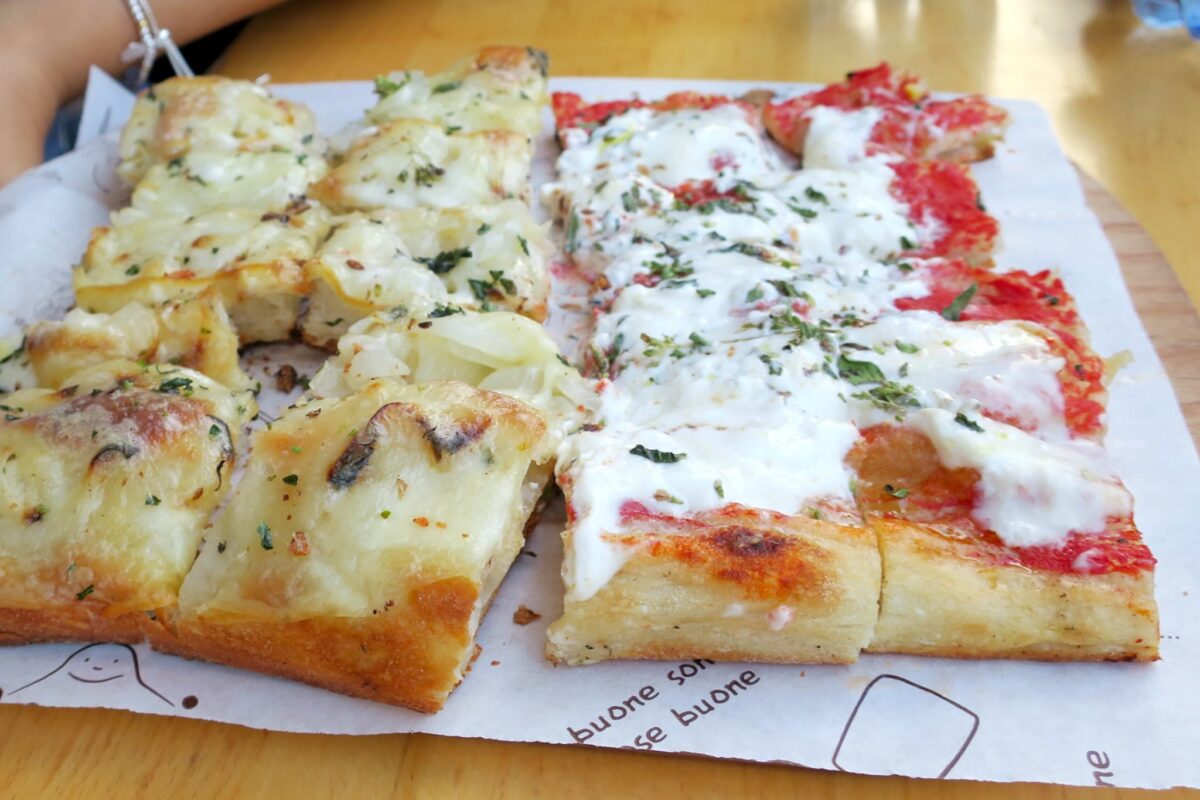 Fluffy dough with mouthwatering and excellent ingredients like mortadella and olives, goat cheese ricotta with capers and fennel and cheese.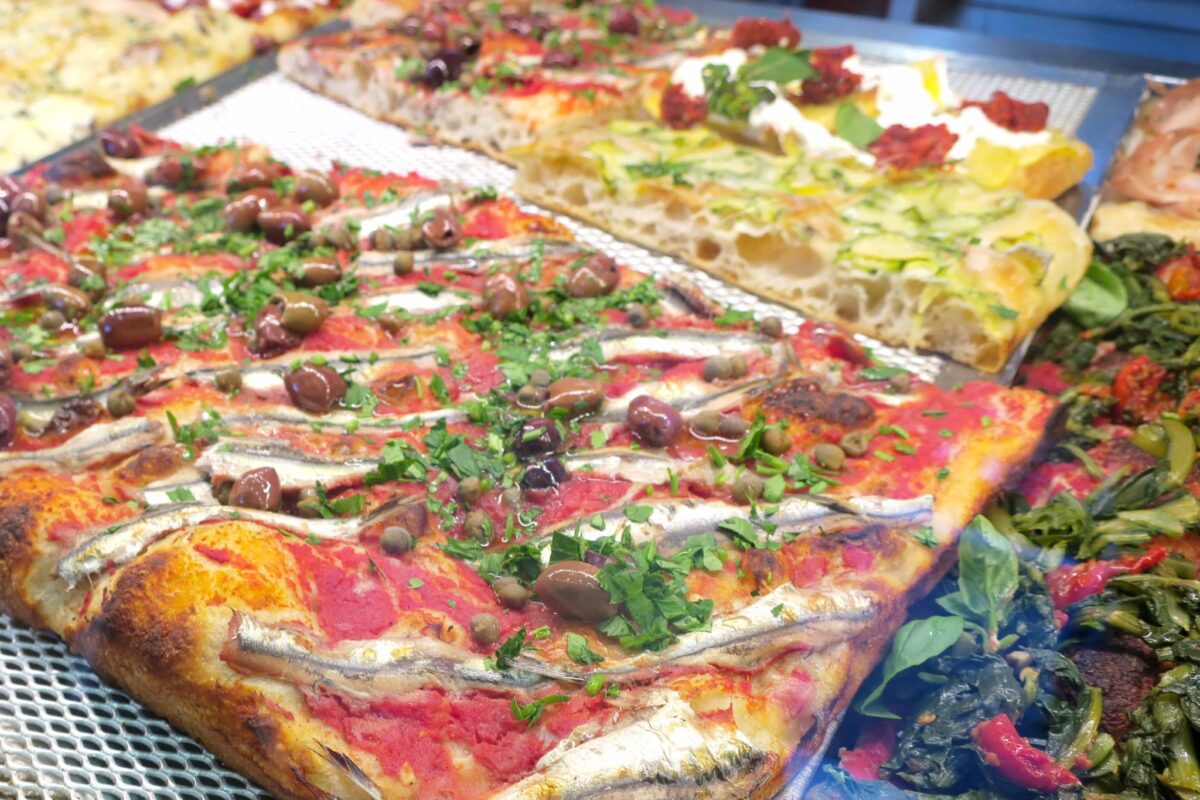 The reputation of Bonci is stellar and his pizza place does deliver as this was the best meal in Rome for me. The lines go 2 times around the block and you need to use your elbows to defend your table if you're lucky enough to get one. But as roughly €2,00 a piece, depending on the size and toppings, you cannot go wrong here. By Naomi from Probe around the Globe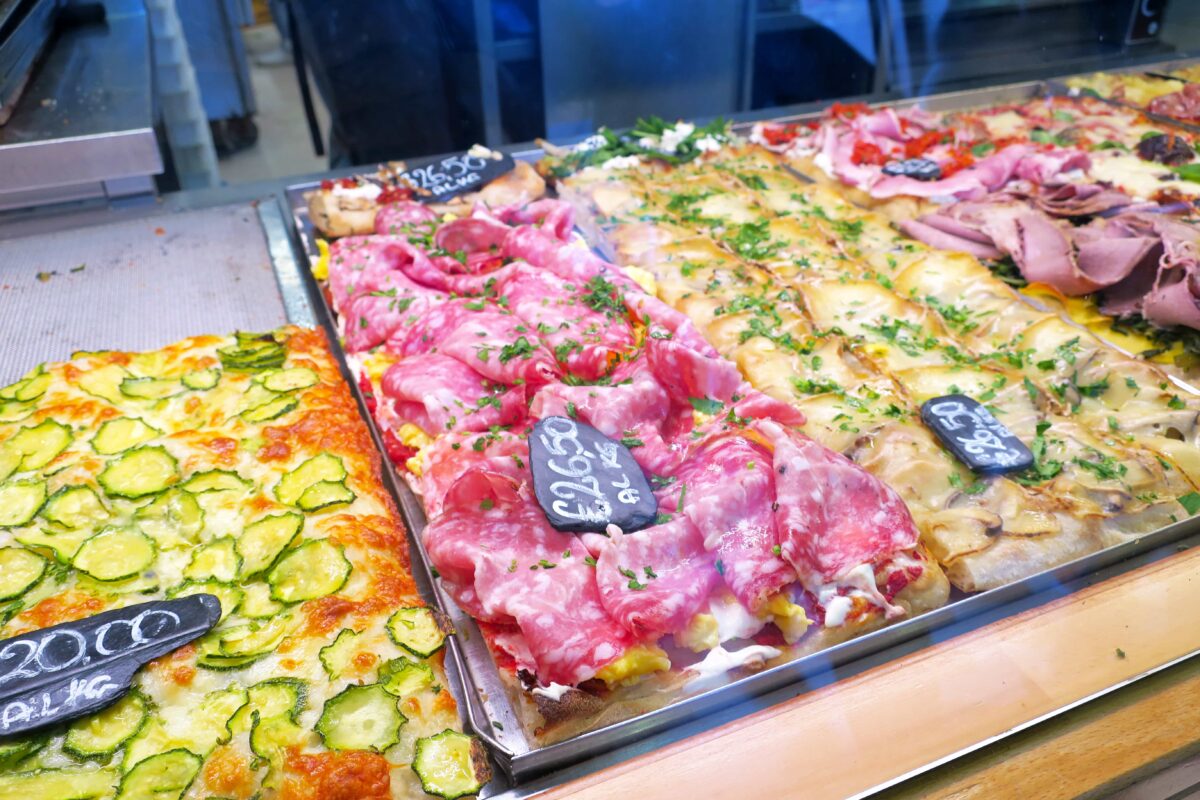 Breakfast at the Vatican
The Vatican is one of the most crowded sights in all of Rome, but imagine having a room of Raphael artworks all to yourself. Or being in the Sistine Chapel when there is still room to breathe and gaze around freely. And get breakfast while you're at it. The Breakfast at the Vatican experience, run by the Vatican itself, is a way of accessing the Sistine Chapel and the vast collection of priceless masterpieces in the museum galleries before they're open to the public, and the excursion includes a full American breakfast buffet.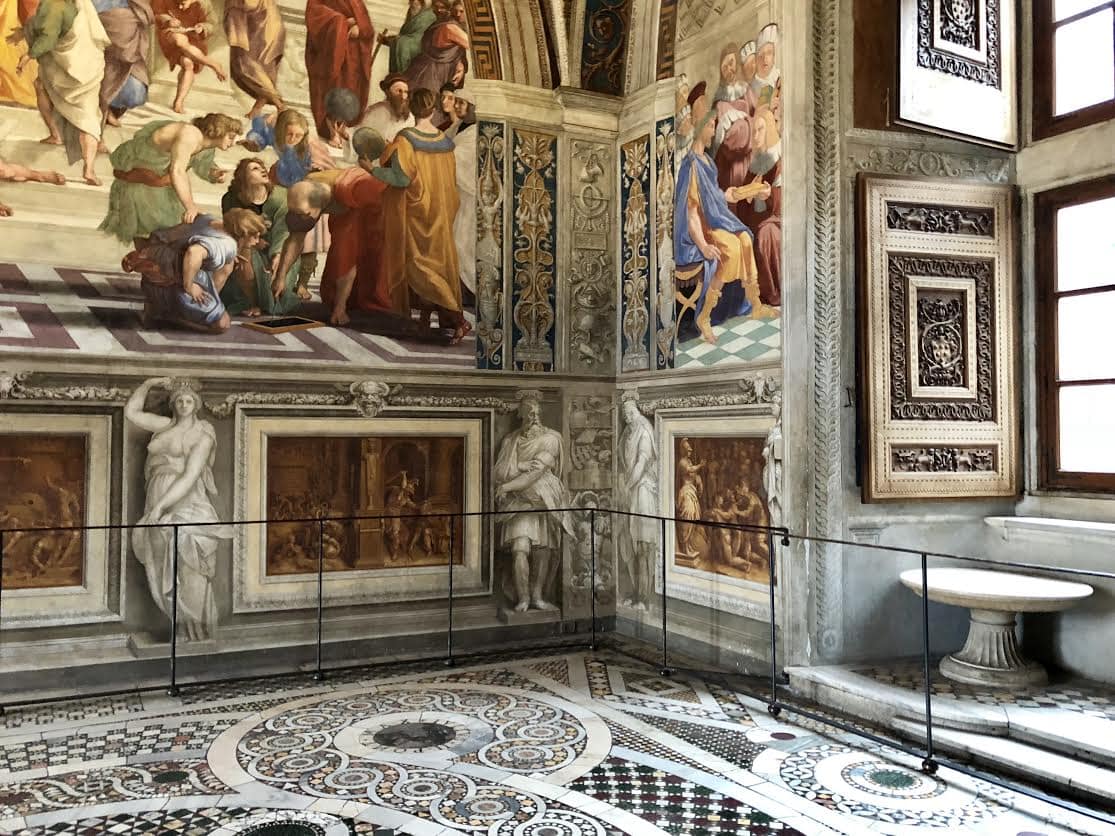 To sign up for the Vatican Breakfast, you can either book through the Vatican website or through a tour company. The price for breakfast and early-morning access to the museums begins at 68 Euros, depending on where you book, and whether or not you want a tour or prefer to see the museums independently with an audio guide. While it's not cheap, it's definitely one of the most unique experiences in Rome I had.
The way it works is that you'll have breakfast in either the cafeteria area or in the Pinecone Courtyard (depending on the season) before you visit the galleries. The buffet is extensive and includes scrambled eggs, sausage and bacon, as well as croissants and other pastries, pancakes, juice, coffee and tea.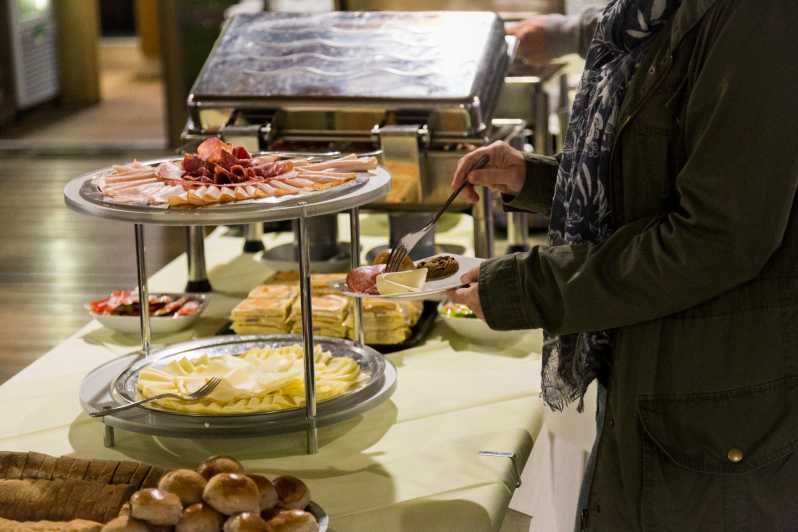 Knowing that you're in one of the most historical and spiritual places in Europe elevates the breakfast into a total food adventure, and made it the best culinary experience I had in Rome. Once you've eaten, you'll be allowed into the galleries. Most people beeline for the Sistine Chapel, so if you detour into the galleries you'll likely have many of the rooms all to yourself. By Carol of Wandering Carol.
Roman Gelato
Looking for the best gelato in Italy and possibly the entire world? Out of the many wonderful places to buy gelato in Italy one of the best (according to many review sites and the locals themselves) is at the Frigidarium near the Piazza Navona in the nation's capital.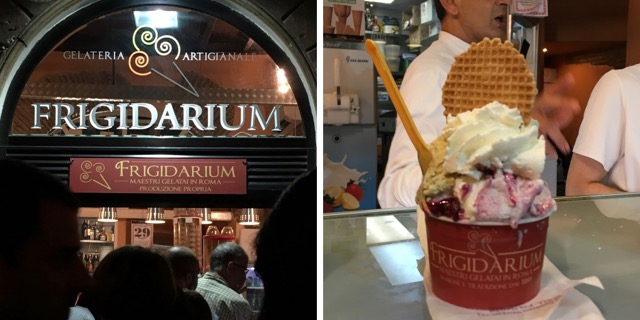 In fact, the reviews were so good I specifically booked our accommodation as close as possible to this hotbed of gelato creativity.
Freshly made by the owners every day the seemingly endless queues outside the doors attest to the popularity of the produce of this small ice cream shop. Don't be put off though as I can guarantee the wait will be worth it. When you eventually make it to the front of the queue try to decide quickly from the vast array of flavours – not an easy task when there are so many delicious options.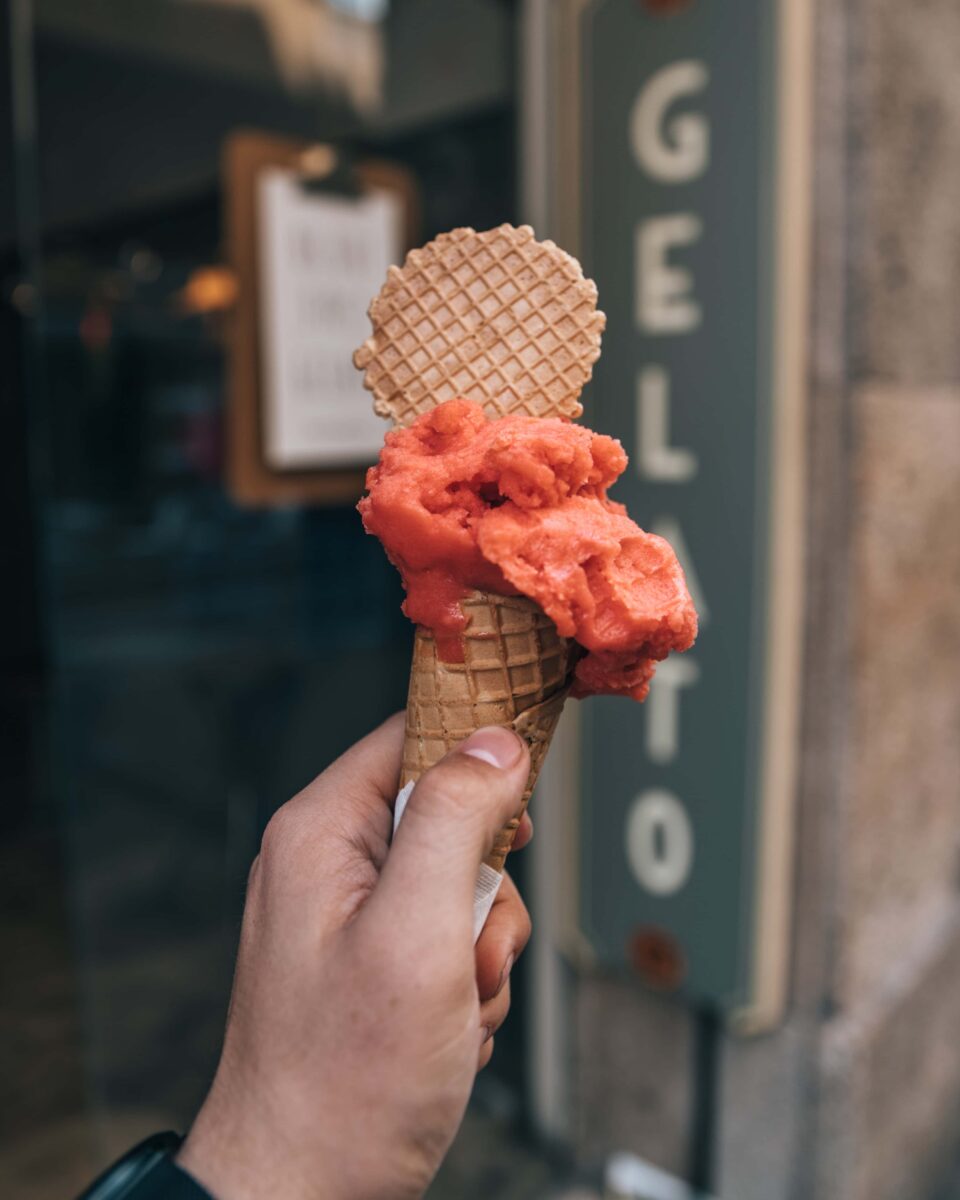 Prices range from €2/3/4 for a cup or cone depending on size and don't forget to choose a chocolate or cream topping. Don't just stick to one flavour ask for a few scoops of 2 or 3.
My recommendation? Pistachio. Find the Frigidarium on the Via del Governo Vecchio near the Piazza Navona. From Tracy of Tracy's Travels in Time
Crostata di visciole
A traditional Roman recipe, crostata di visciole is a sour cherry tart with a light crust. Very delicate and not overpoweringly sugary this is a lovely light dessert and can be enjoyed at Forno Campo de' Fiori, Vicolo del Gallo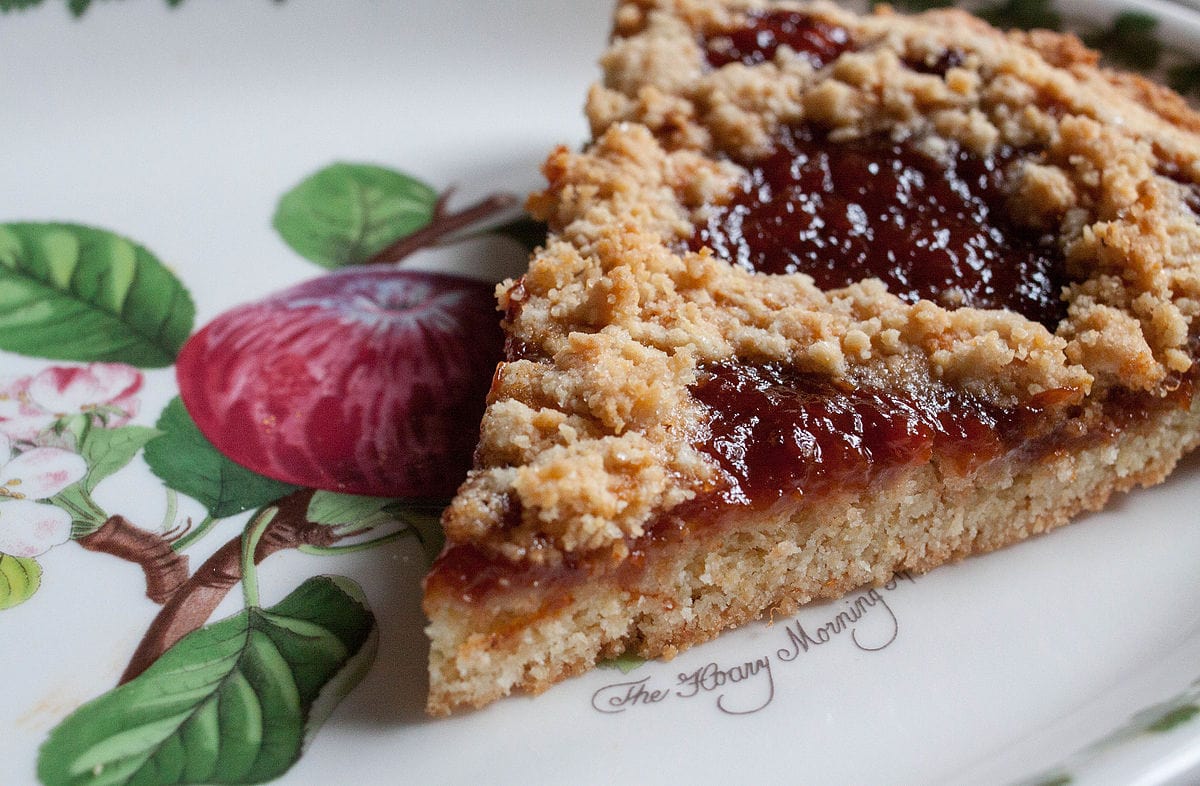 Tiramisù
Tiramisù that classic Italian dessert can be found all over Italy and Rome. The best place in Rome for Tiramisù is Bar Pompi, in business, creating the best for over 50 years. The Bar Pompi offers classic flavours along with Pistachio, hazelnut, banana and chocolate, strawberry and in summer only a beautifully tangy piña colada flavour. Bar Pompi, Via Albalonga 7B, 00183 Rome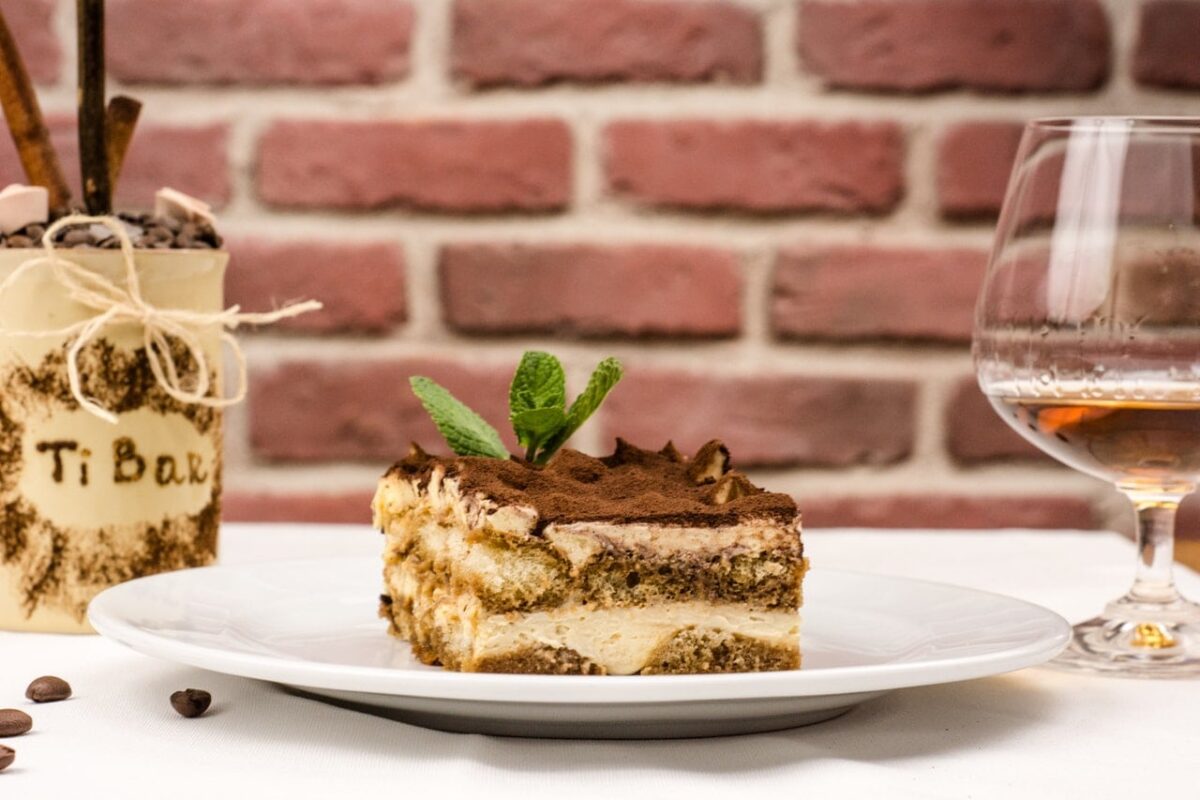 So there you have it, what to eat in Rome including all the authentic Roman food dishes that can be found in this beautiful city. When in Rome be sure to visit some of these great Rome Restaurants.
There is just so much to see and do in Italy and food is just part of it. Did you know you can backpack in Italy and you can choose history, beaches, food, nature and much more. Stephen of a Backpackers Tale has written the most comprehensive guide to Backpacking Italy: The BEST Guide that I have read with great itineraries and ideas for your trip to Italy.
Rome's food is a reflection of its rich history and diverse culture. From traditional Roman dishes like carbonara and cacio e pepe to the influence of Jewish cuisine in the city's ghetto, there is no shortage of delicious options to try. With an emphasis on fresh ingredients and simple yet flavorful preparations, it's no wonder that Rome has become a mecca for food lovers from around the world. Whether you're indulging in gelato on a hot summer day or savouring a hearty bowl of pasta during the winter months, one thing is for sure: Rome's culinary scene will leave you feeling satisfied and inspired. So what do you love about Rome and the Food in Rome? Did I miss anything?
If you love Italy you might also like
Eating in Italy – 19 Do's and Don'ts
Travelling and exploring the Amalfi and Capri Coast
6 Stunning Amalfi Coast Cities you must visit
Cinque Terre Villages Italy – Things to do
Pin it to remind you of what to eat in Rome.

Latest posts by Faith Coates
(see all)