12 Best European Vegan plant based dishes
Veganism has grown exponentially in recent years, and it has become easier than ever to find vegan food options in many parts of the world. Europe is no exception, and the continent is home to a diverse range of vegan dishes that are worth trying.
In this blog post, we will explore some of the most delicious vegan meals that European cities have to offer. From savory mains to sweet treats, there is something for everyone on this list.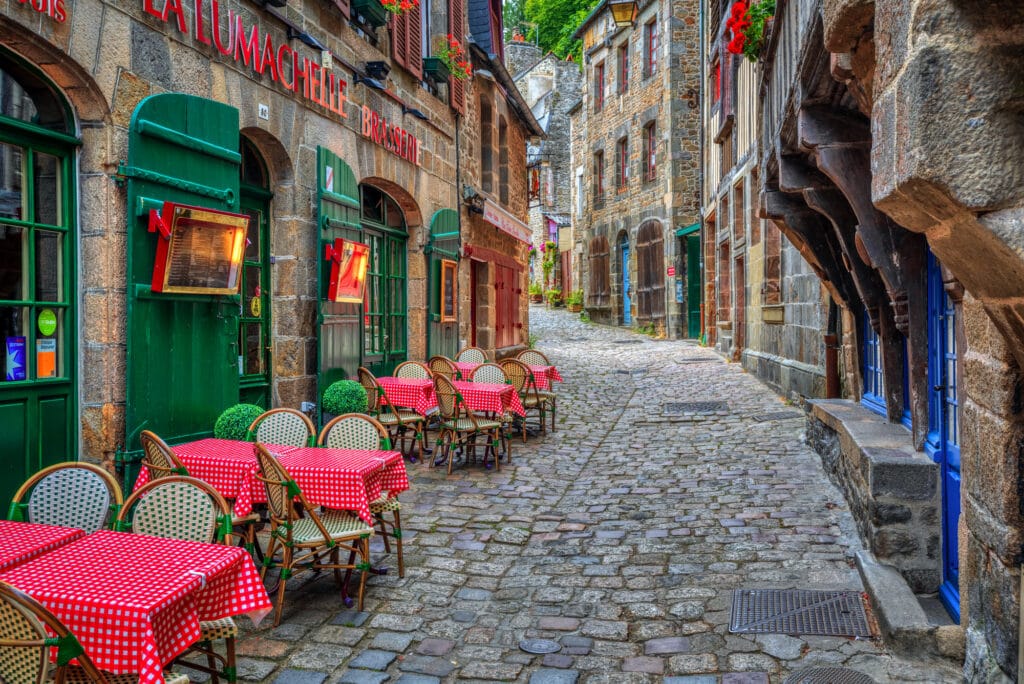 Veganism in Europe
Europe is the fastest-growing vegan market in the world. In 2020, the vegan food market in Europe was valued at €3.6 billion, and it is expected to reach €7.5 billion by 2025. The number of vegans in Europe also increased by 100% in the past five years.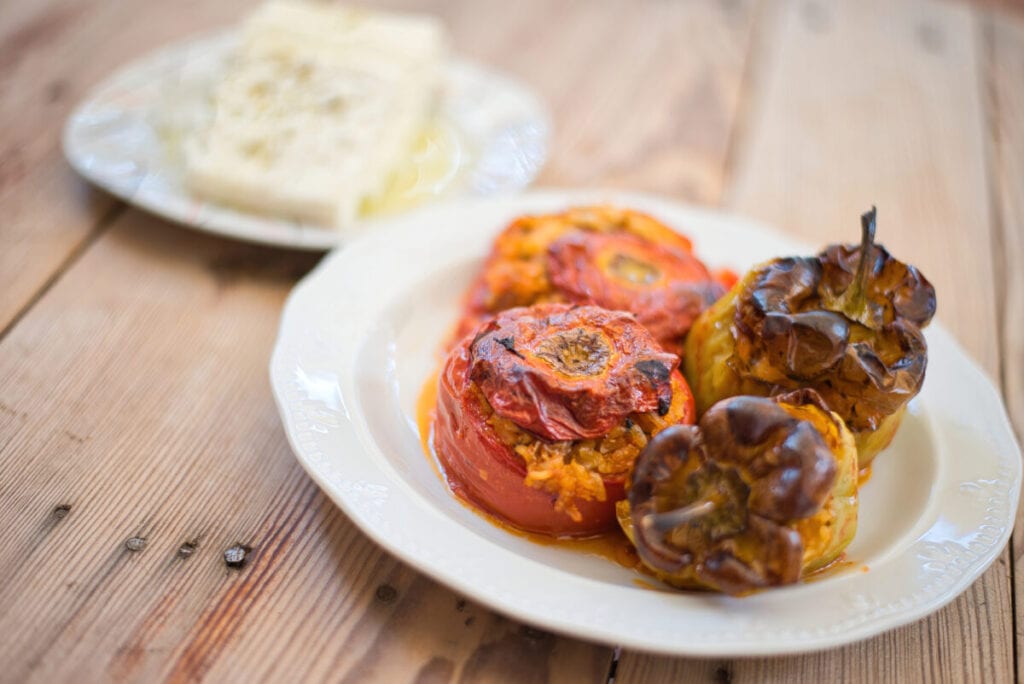 The growth of veganism in Europe can be attributed to several factors. First, there is an increasing awareness of the environmental impact of animal agriculture. Studies have shown that animal agriculture is a significant contributor to greenhouse gas emissions, deforestation, and water pollution. Second, there is a growing concern for animal welfare. Many people are now aware of the cruelty involved in animal agriculture and are choosing to avoid animal products for ethical reasons. Finally, there is a growing body of research showing that a plant-based diet is healthier than a diet that includes animal products.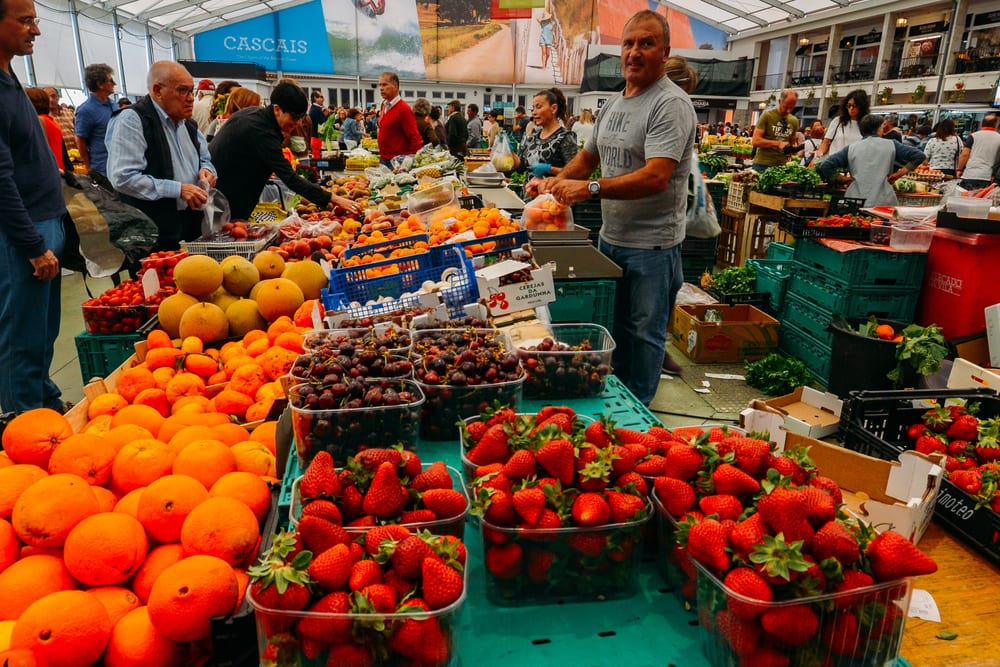 With that in mind, here are our top picks of iconic European meals – made vegan.
1. Potato Pancakes in Poland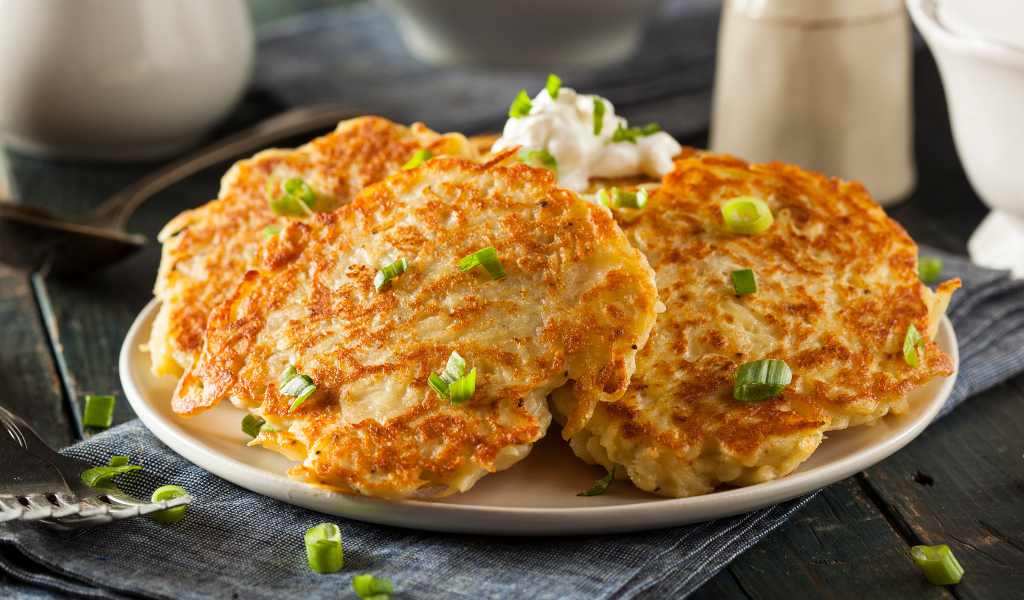 Potato pancakes, also known as placki ziemniaczane, are a traditional Polish dish made from grated potatoes, flour, and seasoning. They're typically fried until crispy and served with a variety of toppings such as apple sauce, or mushroom sauce. While they're not always vegan, they can easily be made without animal products. Some popular places to try potato pancakes in Poland include Pod Norenami in Krakow, Stary Dom in Gdansk, and Zapiecek in Warsaw.
2. Mushroom Goulash in Hungary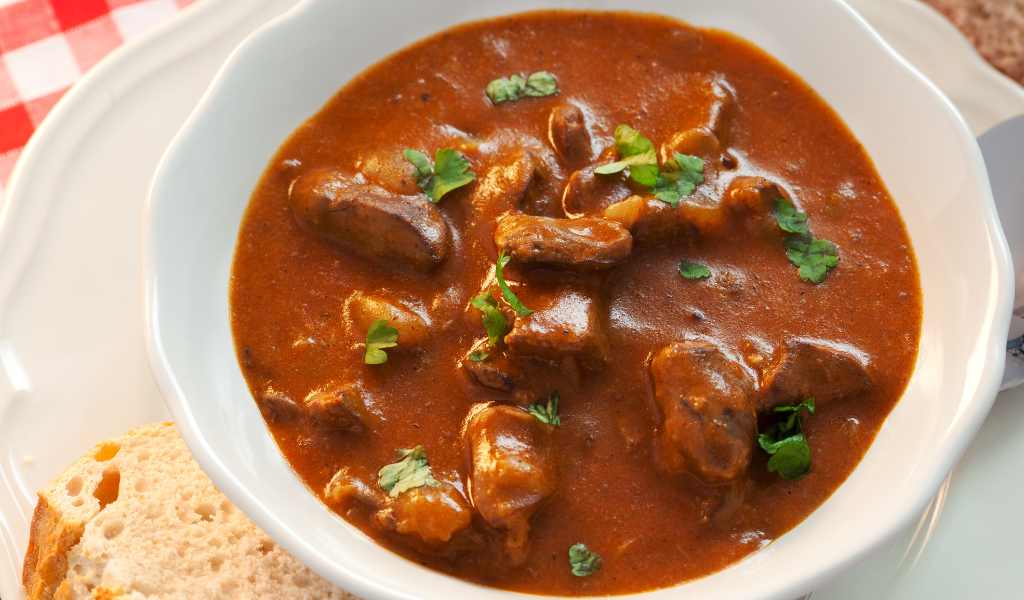 Goulash is a Hungarian stew that is traditionally made with beef or pork but can easily be made vegan by using mushrooms or other vegetables instead. It is a hearty dish that is perfect for a cold winter day, and it is usually served with crusty bread or potatoes.
3. Vegan Pesto Pasta in Italy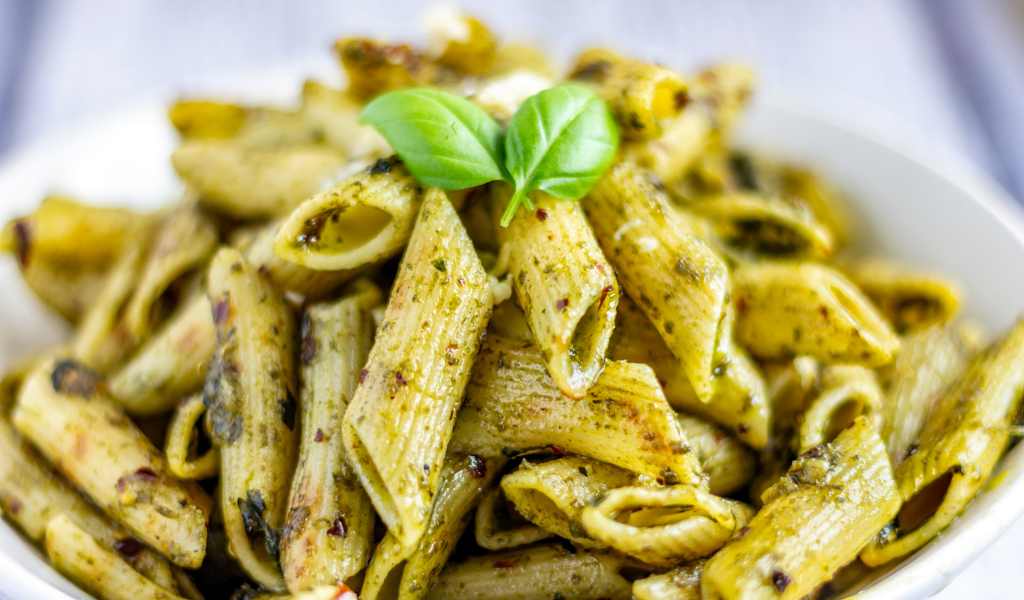 Pesto pasta is a classic Italian dish that is easy to make vegan. Simply swap out the traditional cheese with a vegan cheese alternative, and you have a delicious meal that can be made in under 30 minutes. The dish typically consists of pasta, pesto sauce (made with basil, garlic, pine nuts, and olive oil), and cherry tomatoes.
4. Meatless Paella in Spain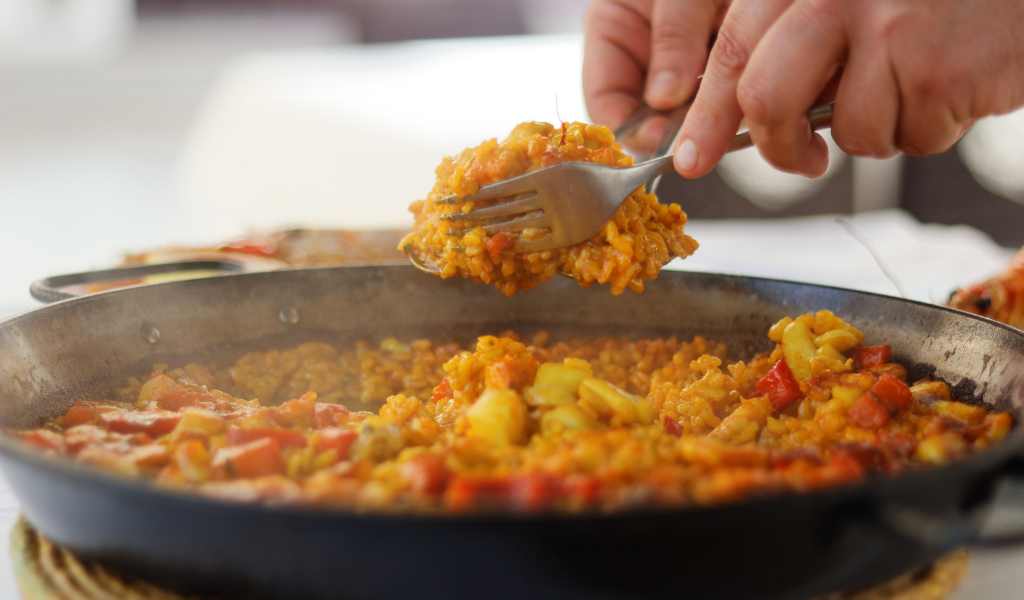 Paella is a Spanish dish that is typically made with seafood or meat but can be easily made vegan by using vegetable broth and omitting the meat. It is a flavorful rice dish that is seasoned with saffron and paprika and includes vegetables like tomatoes, onions, and bell peppers.
5. Vegan Shepherd's Pie in the United Kingdom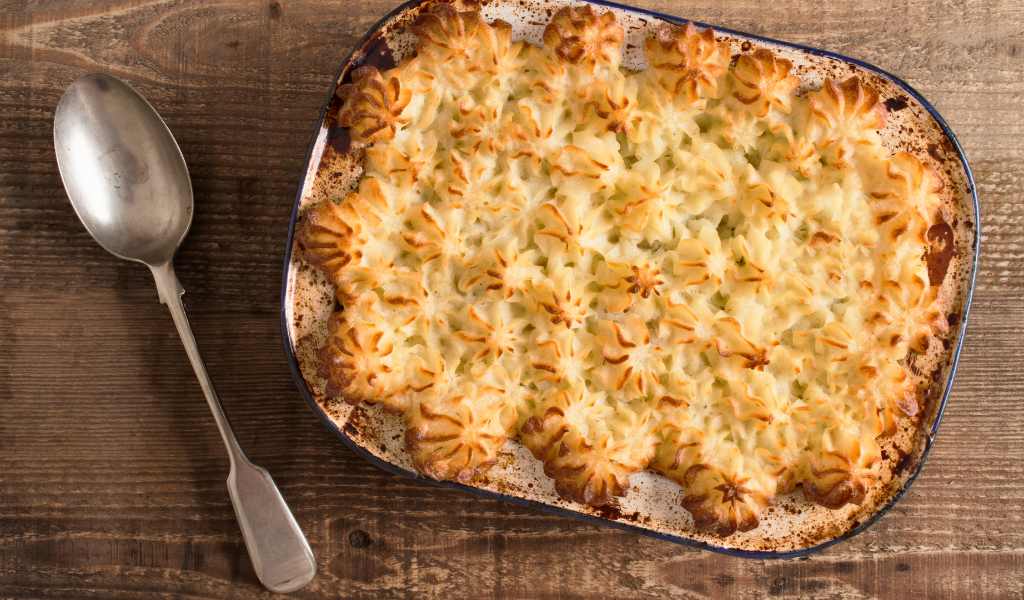 Shepherd's pie is a traditional British dish that is typically made with lamb but can be easily made vegan by using lentils or other meat substitutes like Impossible or Beyond Meat. It is a comforting dish that consists of a layer of mashed potatoes on top of a layer of savory vegetables and a protein source.
6. Stuffed Grape Leaves in the Mediterranean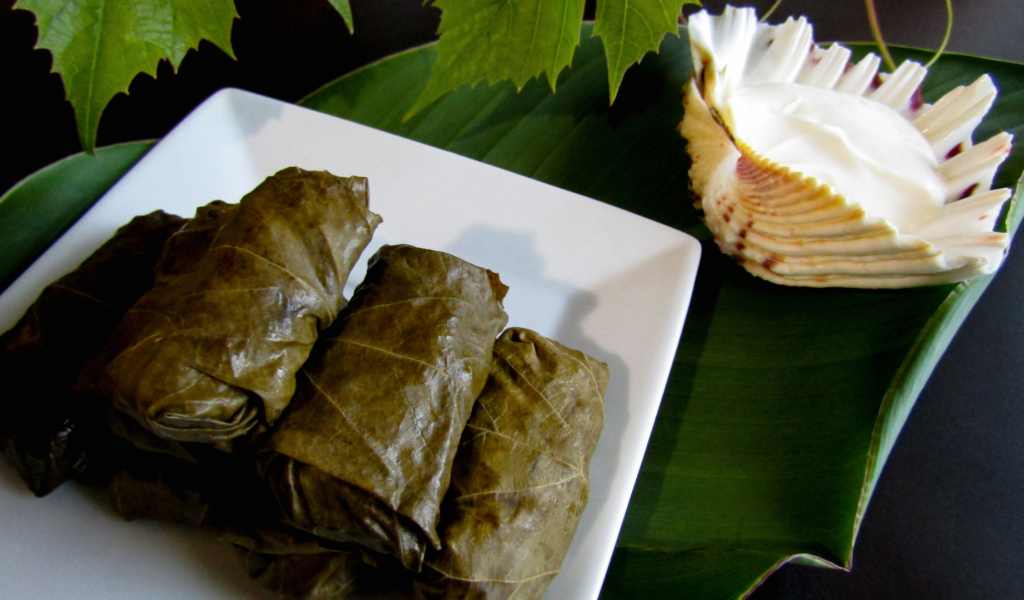 Stuffed grape leaves, also known as dolmas, are a popular dish in Mediterranean cuisine. They are made by filling grape leaves with a mixture of rice, herbs, and spices, and then steaming or baking them until they are tender. They can be served as an appetizer or a main course and are often accompanied by a dip. You will find dolmas in Greek Cuisine, and Cypriot menus alongside many other Mediterranean dishes.
7. Vegan Moussaka in Greece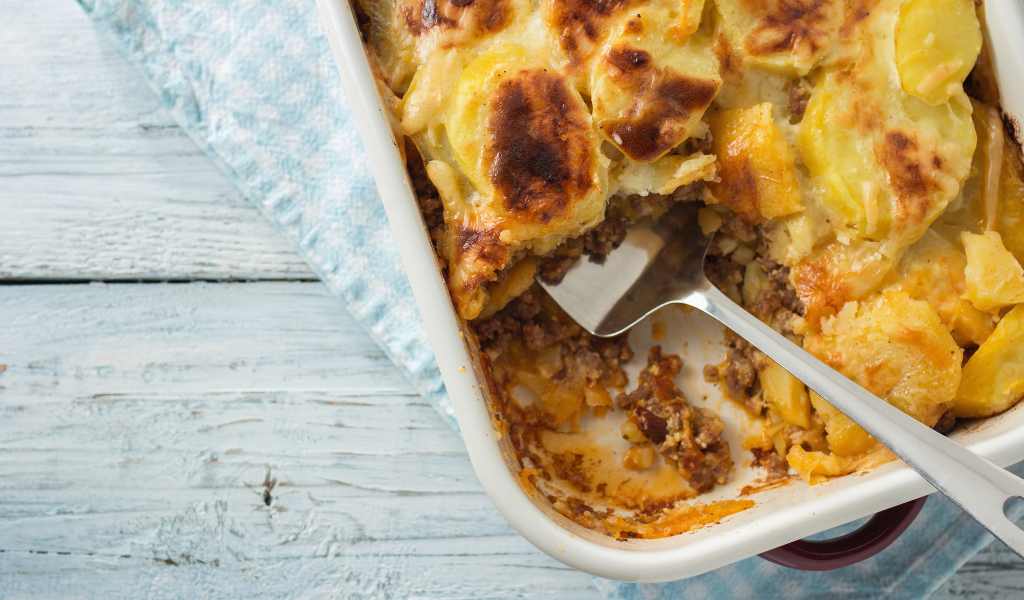 Moussaka is a Greek dish that is typically made with ground beef or lamb but can be easily made vegan by using lentils or other plant-based proteins. It is a layered dish that includes eggplant, potatoes, and a tomato-based sauce, and is often topped with a creamy bechamel sauce.
8. Falafel in the Balkans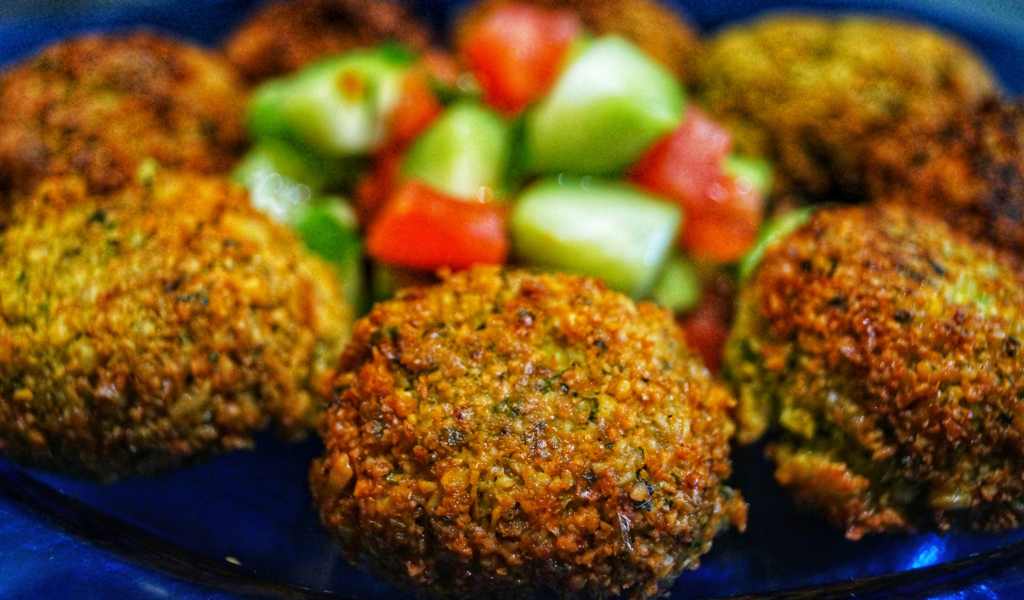 While Falafel did not originate from Europe, the Middle Eastern staple has become increasingly popular all over the continent – particularly in the Balkans. It is made from chickpeas that have been ground into a paste, mixed with herbs and spices, and formed into small balls or patties. These are then deep-fried until they are crispy on the outside and soft on the inside. Falafel is typically served on pita bread with hummus, tahini, and fresh vegetables.
9. Veggie Curry in the UK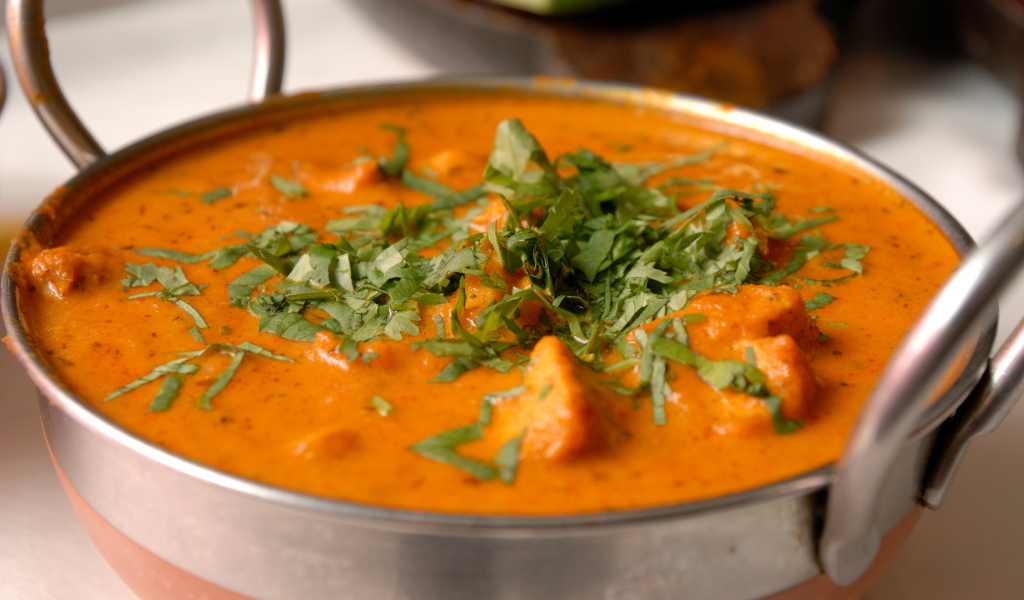 Curry is a popular dish in the UK, and many Indian restaurants offer vegan options. Look for vegetable curries made with coconut milk, spices, and plenty of vegetables like cauliflower, spinach, and eggplant. And of course, don't forget the naan bread and rice to soak up all the delicious flavours.
10. Veggie Burger in Germany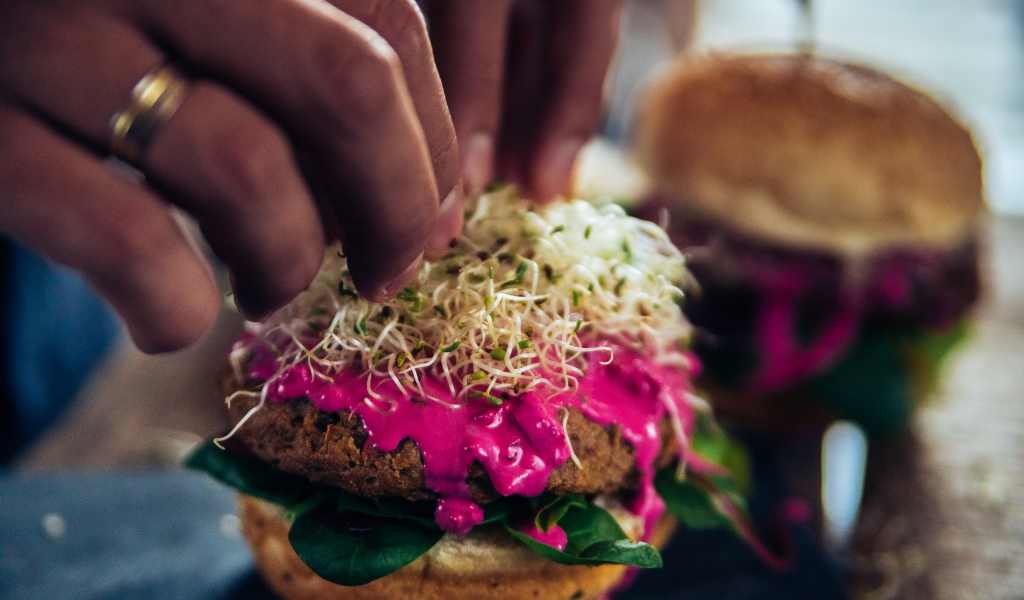 While Germany may be known for its meat-heavy dishes like sausages and schnitzel, the country is also home to some delicious vegan burgers. Many restaurants offer a veggie burger made with a plant-based patty, topped with lettuce, tomato, onion, and vegan cheese. For a unique twist, try a burger made with a beetroot or falafel patty.
11. Pierogi in Poland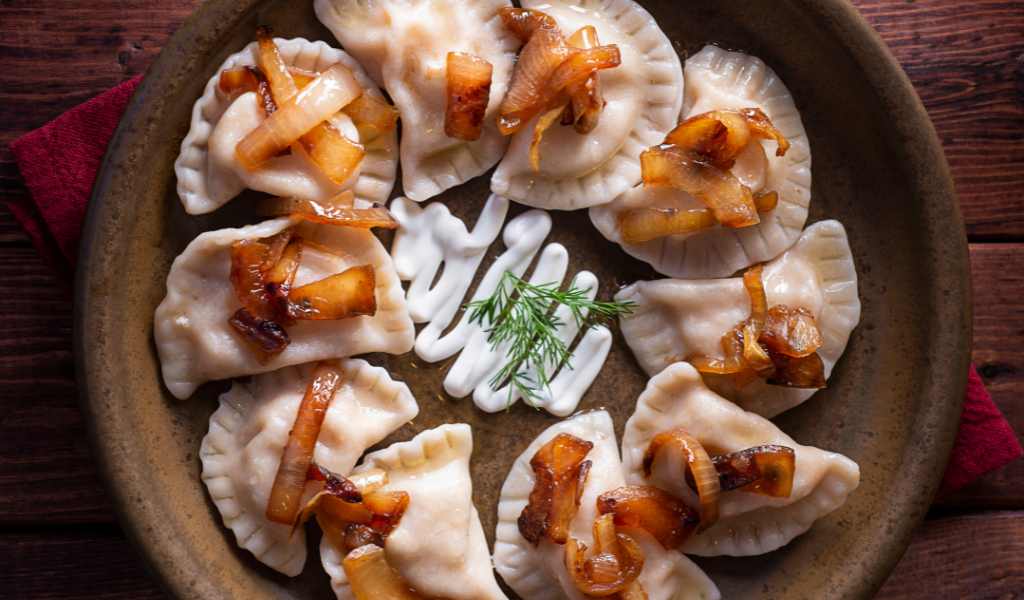 Pierogi, a type of dumpling typically filled with potatoes, sauerkraut, or mushrooms, is a traditional Polish dish that can easily be made vegan. Pierogi are usually served boiled or fried, and topped with onions and a dollop of sour cream (skip or serve with vegan sour cream to veganize). Look for vegan pierogi options at traditional Polish restaurants or street food stalls.
12. Vegan Kebab in Turkey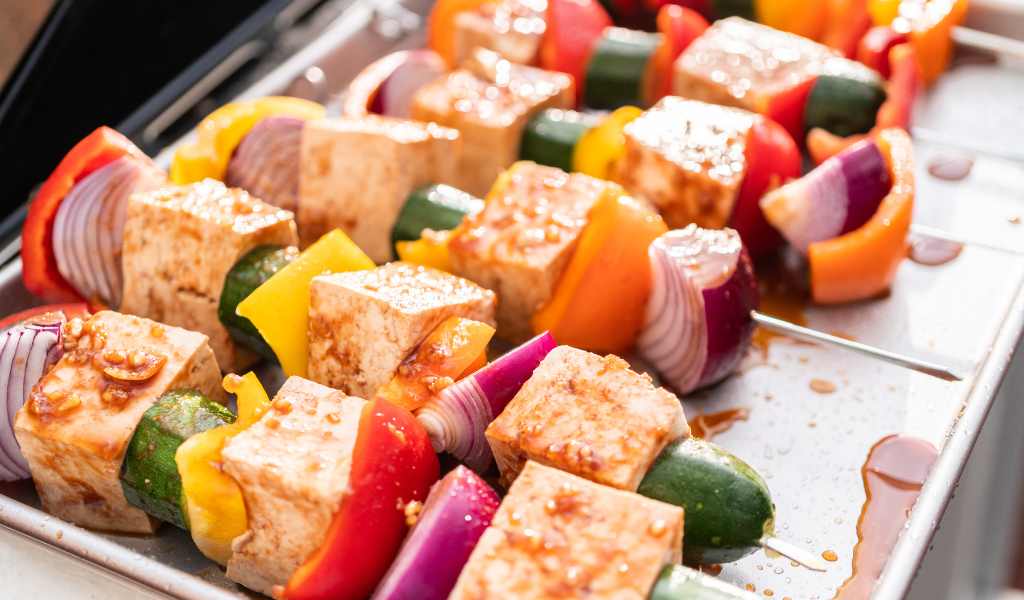 Turkey is another country that may not be part of Europe geographically, but its delicious vegan kebabs are definitely worth a mention. Look for a doner kebab made with seitan or tofu instead of meat, and filled with vegetables like lettuce, tomato, and cucumber. And don't forget to add some hummus and tabbouleh on the side.
Conclusion
Whether you're a vegan traveller or a local looking for delicious plant-based options, Europe has plenty of tasty meals to offer. From traditional dishes to modern twists, these vegan meals are sure to satisfy your taste buds and leave you feeling full and satisfied.
Pin it to save it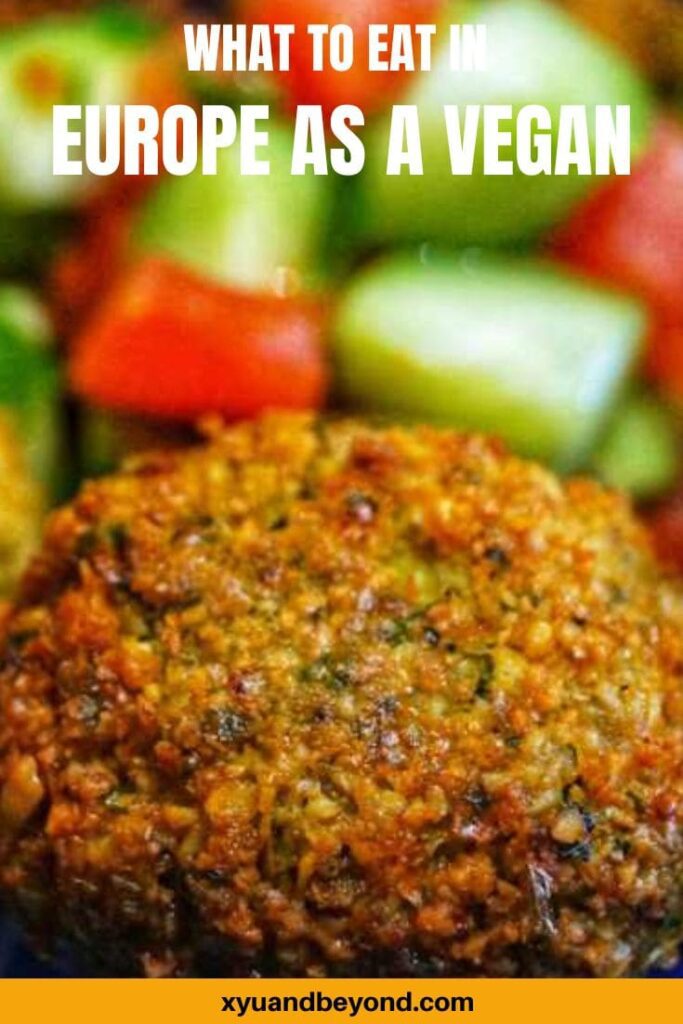 Jase is an avid traveller and creator of Roaming Vegans a vegan travel blog focused on spreading the benefits of ethical travel through tips and destination guides.