Salisbury to Stonehenge: visit Salisbury and tour Stonehenge
Salisbury is a historic medieval city situated in England's beautiful Wiltshire county. With its compact size, charming streets, and breathtaking cathedral, it makes an ideal weekend break destination or a day trip from London. Not only that but you can visit Stonehenge (probably the most sophisticated stone circle in the world) from Salisbury while enjoying a 2 day itinerary in this gorgeous medieval town.
Salisbury city is a journey back in time with a walkable center with its market square is surrounded by water meadows and scenic countryside, providing plenty to see and do during a 2-day visit.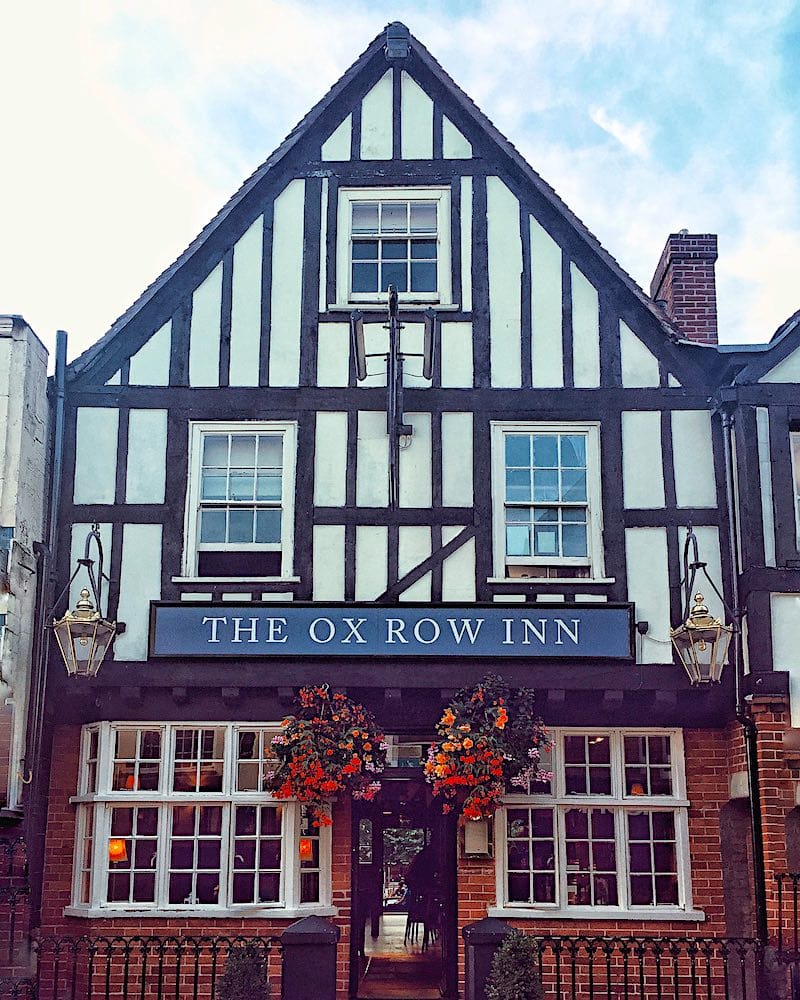 Venture to the awe-inspiring prehistoric sites of Stonehenge and Woodhenge nearby maintained and managed by English Heritage. Discover Wilton House, one of England's grandest country estates. With history stretching back to pre-Roman times, Salisbury has captivated visitors for centuries.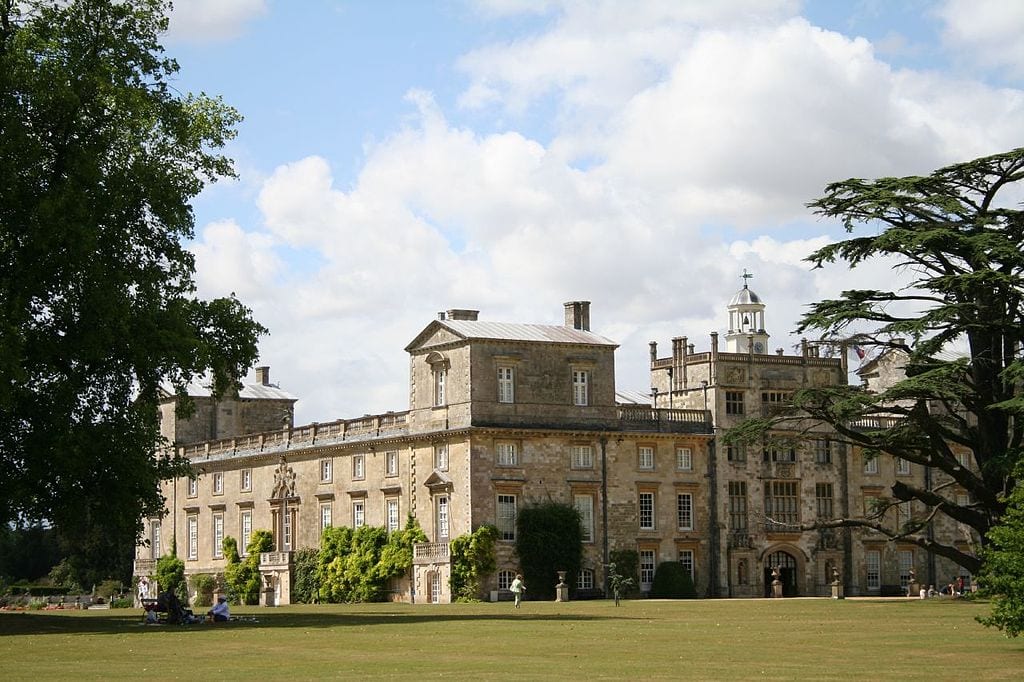 In just 2 days, you can take in the highlights at a relaxed place. This Salisbury itinerary outlines where to go, what to see, where to stay, and how to get around. Follow it to fully experience Salisbury's heritage, nature, and village-like allure in a single weekend and of course visit Stonehenge.
Xyuandbeyond is reader-supported. When you buy through links on our site, we may earn an affiliate commission. You can read my privacy policy here.
Getting to Salisbury
Salisbury is easy to reach by public transport or car:
Salisbury by Train – Frequent direct trains from London Waterloo station to Salisbury rail station take just over 1 hour. Trains also connect Salisbury to Bath, Bristol and Exeter. Salisbury railway station is a 10 minute walk from the city centre.
Bus – National Express coaches run direct buses to Salisbury from cities across the UK. The journey from London Victoria coach station takes around 2 hours.
Car – Salisbury is just off the M3 and M27 motorways. The drive from London takes 1.5-2 hours depending on traffic. On-street parking is available in the city centre but spaces are limited so public transport is recommended.
With its small size and flat terrain, Salisbury is also very walkable and cycle-friendly.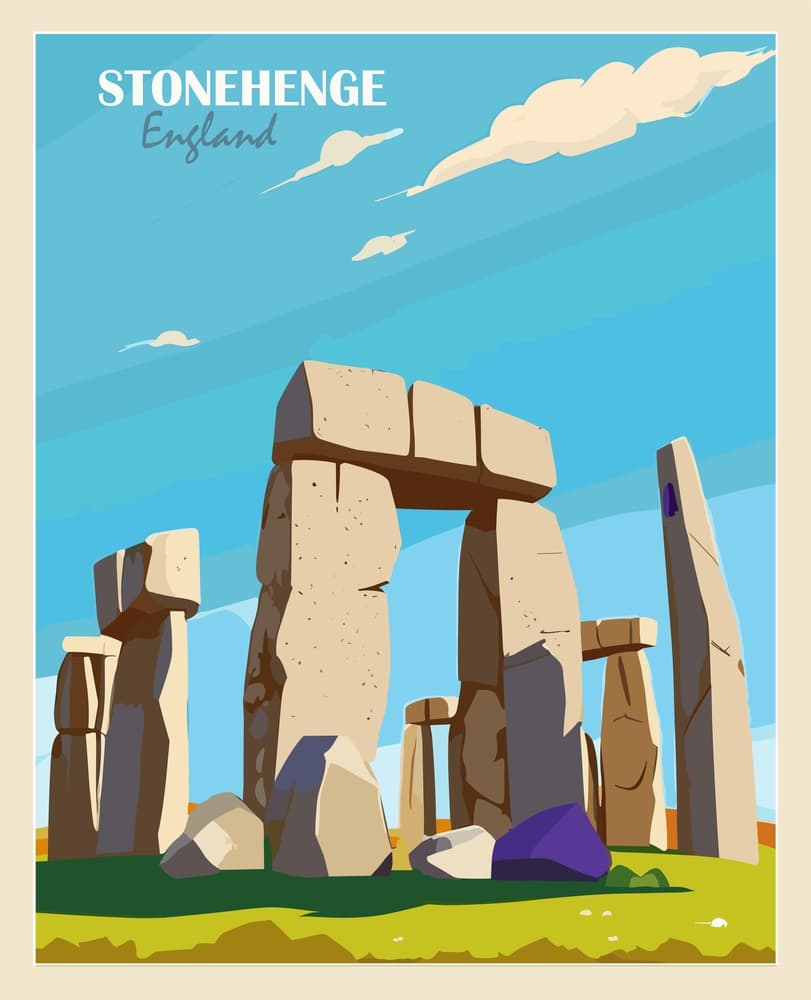 Salisbury to Stonehenge
2 days in Salisbury, Wiltshire promises a delightful blend of history and natural beauty. Day 1 take a bus tour to visit Stonehenge and Woodhenge a true hidden gem in Wiltshire in the evening head to New Sarum to watch the sun go down. The next day begin your morning with a visit to the iconic Salisbury Cathedral, home to the Magna Carta, and marvel at its stunning architecture. Afterward, take a leisurely stroll through the charming streets of the city center, exploring local shops and cafes.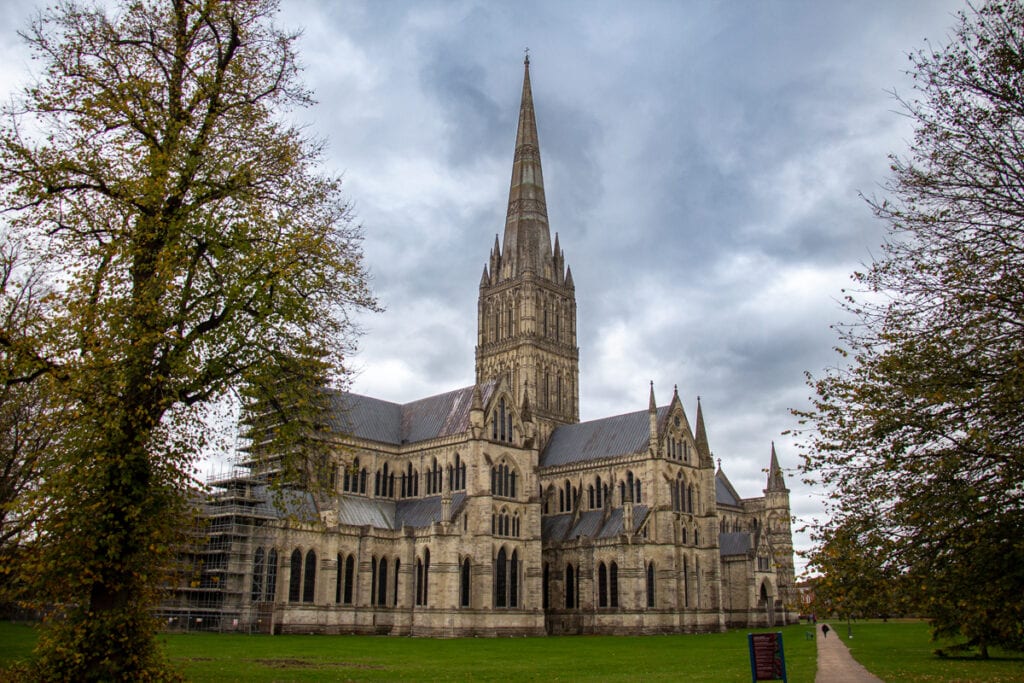 Take a moment and admire the Poultry Cross a beautiful medieval monument located in the heart of Salisbury's historic marketplace. It dates back to the 15th century and was originally used as a meeting point for traders and merchants who sold poultry and other goods in the market.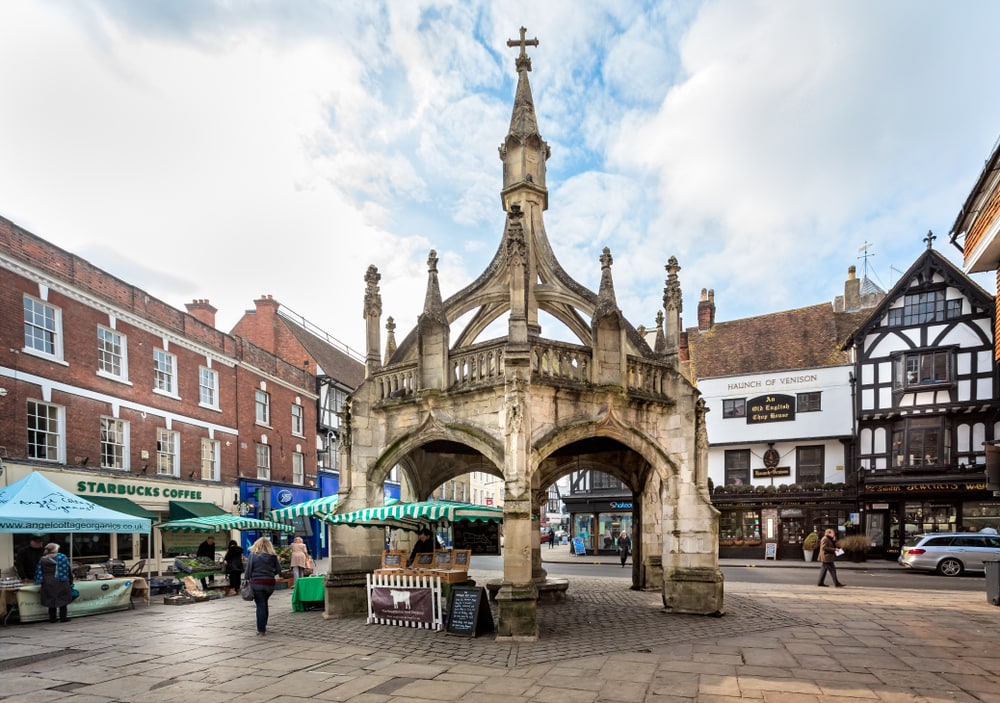 For lunch, savor traditional English cuisine at one of the cozy restaurants. In the afternoon, immerse yourself in history at Old Sarum, an ancient hill fort with panoramic views of the city. Finally, unwind with a relaxing walk along the picturesque River Avon or a visit to the tranquil Salisbury Botanical Gardens. This itinerary offers a perfect taste of Salisbury's rich heritage and serene surroundings in just one day.
Day 1 Morning: Stonehenge & Woodhenge
Dedicate the morning of your second day to exploring Wiltshire's world-famous Neolithic sites. Drive 8 miles north of Salisbury to the incredible Stonehenge, one of the UK's most iconic landmarks. Or you can take a bus the Stonehenge Tour bus which drops you at the Stonehenge Visitor's Centre. There are 4 daily buses between Salisbury and Stonehenge. The cheapest tickets for a coach from Salisbury to Stonehenge cost £18.50 and the fastest journey takes 0h 33m.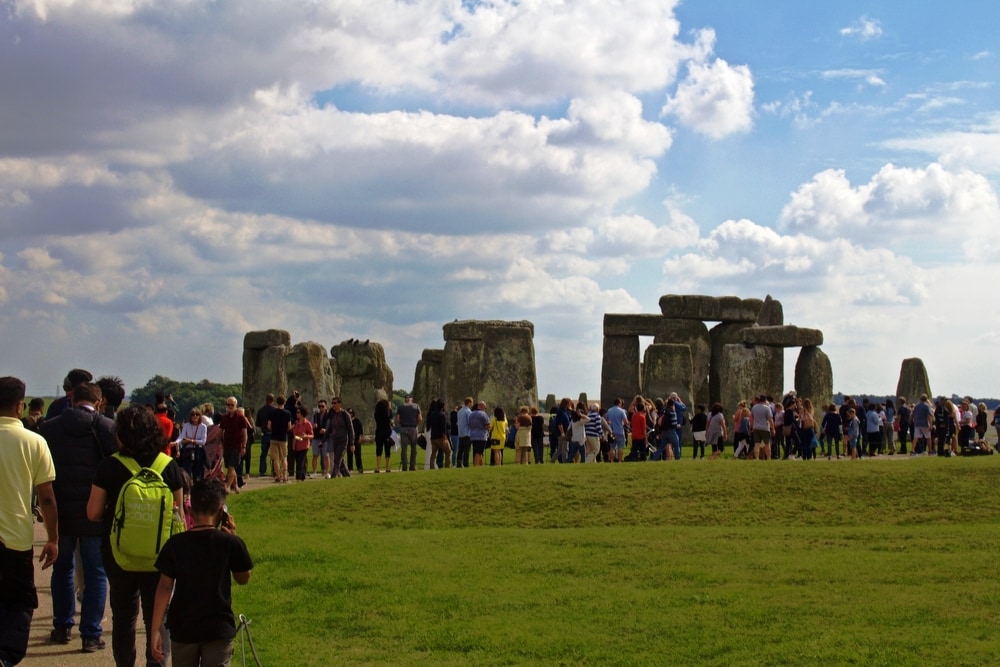 What is a henge?
Henge Definition: Archaeologists define a 'henge' as having a ditch on the inside and a bank on the outside; Stonehenge is the other way around. Having a ditch inside a bank is not a practical arrangement for defensive purposes, so henges are assumed to have had a ritual function. A henge is also called a stone circle or a menhir and they can be found all over Europe. When in Wiltshire you should make a visit to Avebury Henge a 6000 year old henge with a village in the middle.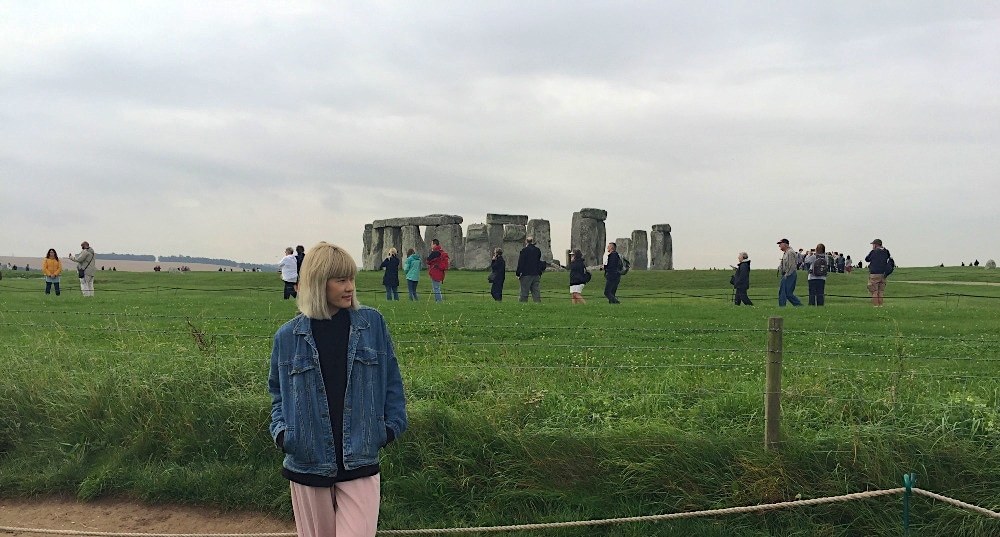 You can visit the iconic Stonehenge for free, or you can book an entry ticket in advance and get the shuttle from the Stonehenge visitor centre to avoid traffic and parking issues.
Walk around the atmospheric stone circle and visit the informative exhibition to learn about the theories behind this mysterious monument.
Stonehenge and Woodhenge are two famous ancient monuments located in England. Stonehenge is a circle of massive standing stones, believed to have been constructed between 3000 and 2000 BC. It is considered a UNESCO World Heritage Site and has captivated researchers, archeologists, and tourists alike for centuries.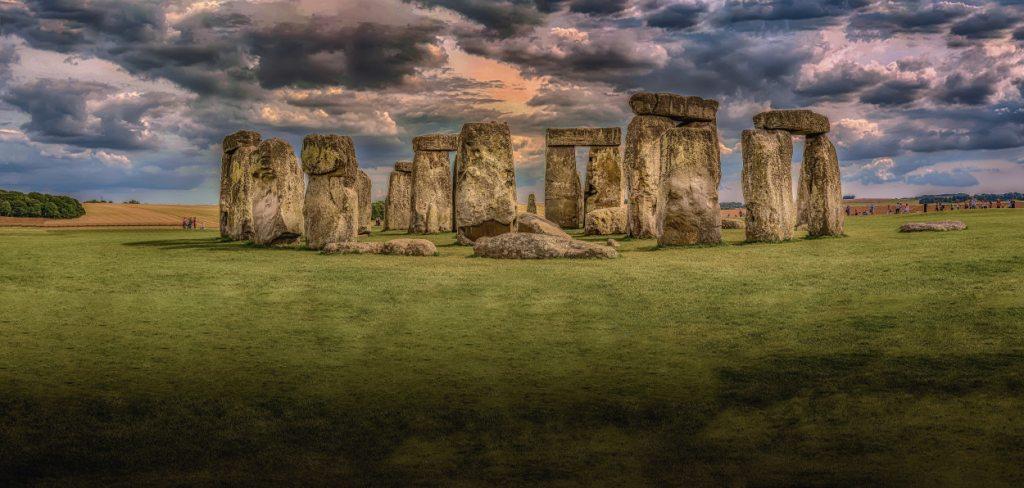 The purpose of its construction is still a subject of debate, with theories ranging from a burial ground to a sacred site for religious rituals. The stones, some weighing up to 25 tons, were transported from quarries over 200 miles away, showcasing the impressive engineering skills of the people of that time.
On the other hand, Woodhenge is a circular structure made up of wooden posts that date back to the Neolithic period, around 2500 BC. The original posts no longer remain, but excavations have revealed postholes where the timber once stood. Like Stonehenge, the purpose of Woodhenge remains a mystery, although it is believed to have been a ceremonial site, possibly used for religious rituals and gatherings.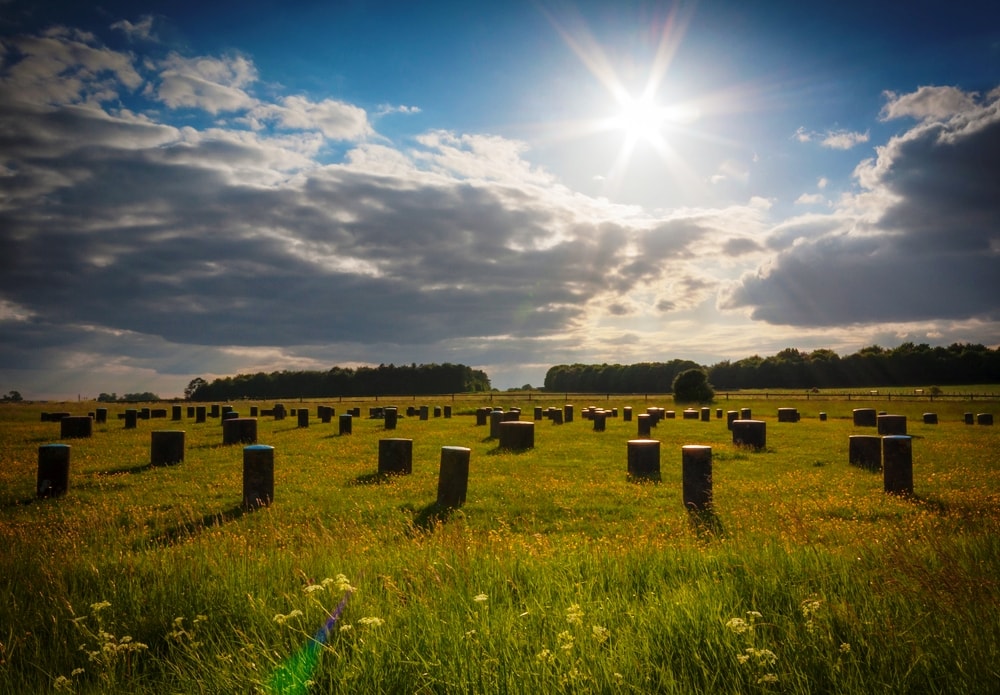 Both Stonehenge and Woodhenge provide a glimpse into the mysterious and advanced civilizations that existed thousands of years ago. They have become symbols of human ingenuity and continue to intrigue and amaze visitors who come to witness the marvels of the ancient world.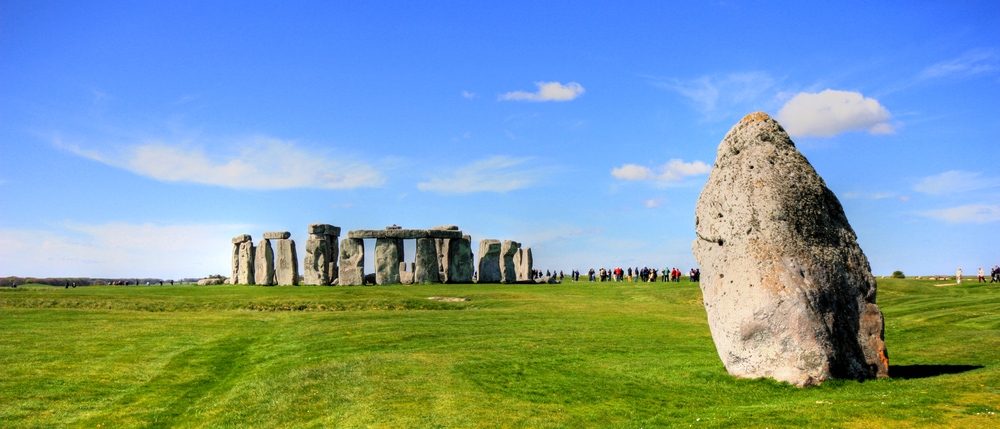 If you enjoy a hike or long walk you can head 5 miles east to the nearby site of Woodhenge. Less famous than Stonehenge but still impressively historic, these once-wooden structures form an oval earthwork enclosure dating back over 4,000 years.
Hop on Hop off Stonehenge Tour to Old Sarum from Salisbury City
The Stonehenge Tour is operated by Salisbury Reds. On the tour you can journey back in time to discover the magnificent Stonehenge site, probably the most sophisticated stone circle in the world. This hop-on hop-off tour picks up in Salisbury city centre and runs to Old Sarum, through the beautiful Wiltshire countryside to the magnificent, magical henge.
Full-Day Private Tour to Salisbury, Stonehenge and Woodhenge
Visit one of England's most popular yet mysterious attractions on this London to Stonehenge independent day trip. Travel from London by air-conditioned coach to the UNESCO World Heritage–listed site of Stonehenge. With your audio guide in hand, explore the site at your leisure and hear the various theories behind its existence. Marvel at the bluestone rocks inside the ancient circle, and wonder how and why the 40-ton rocks were placed there. Enjoy great value for money and a hassle-free visit to this top UK attraction. Enjoy great value for money and a hassle-free visit to this top UK attraction, the tour includes admission to Stonehenge. Read more about Stonehenge Half Day Tour with Entry and Extra Time .
Salisbury Plain
Enjoy the area of the Salisbury Plain famous for Stonehenge and its use by the military. The Plain includes the Chiltern Hills a chalk escarpment. The Chilterns are part of the Southern England Chalk Formation which also includes Salisbury Plain, Cranborne Chase, the Isle of Wight and the South Downs.Take advantage of the trails around the area to wander freely around this ancient landscape.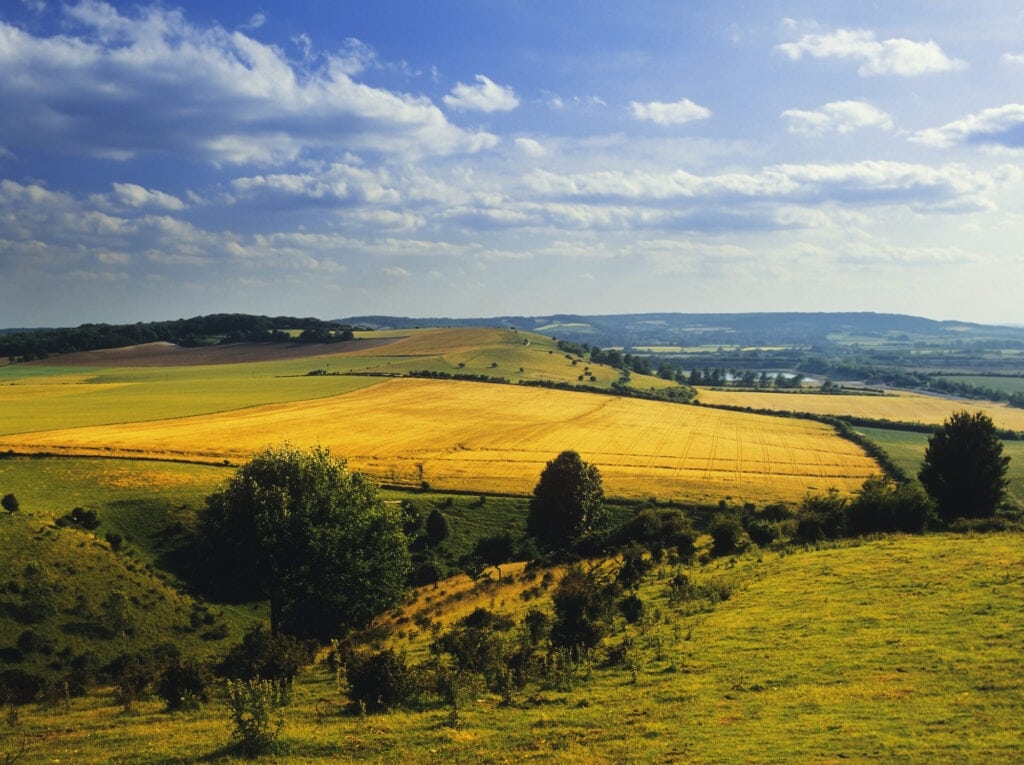 Stop for lunch at one of the cafes around Woodhenge or Stonehenge before driving back to Salisbury. The well-reviewed Stonehenge Inn in nearby Durrington makes a great lunch spot.
Day 1 Evening: Sunset views from Old Sarum
Drive the 2 miles north of the city centre to the Iron Age hillfort of Old Sarum. Perched on a hilltop above the River Avon, this atmospheric ancient site has spectacular panoramic views over Salisbury. Salisbury station is about two miles away from Old Sarum – the number 8 bus route will take you within five minutes' walk of the site, and a taxi will take about 10 minutes.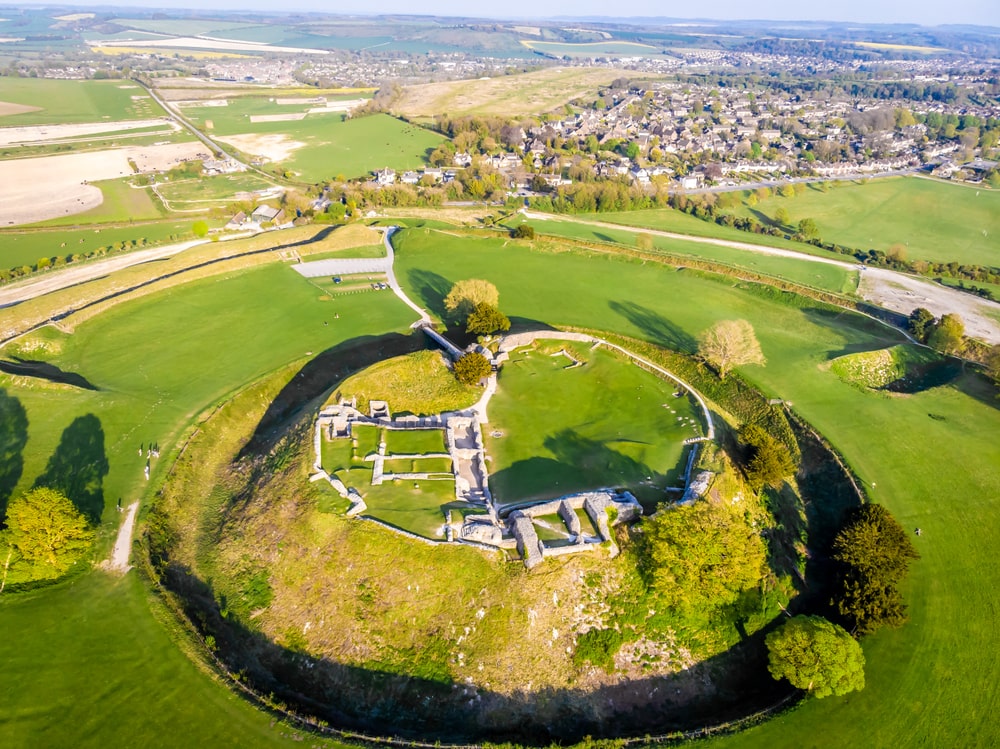 Climb up to the ramparts of the hillfort an hour before sunset. Walk around the perimeter path for uninterrupted 360-degree views over the city and surrounding countryside as the sun goes down.
This is one of the best places near Salisbury to watch the sunset.
Afterwards, drive back into the city centre for dinner at one of Salisbury's many excellent restaurants. Highly rated options include Charter 1227 for fine dining, Oak Room for seasonal British food, and Cloisters for delicious Italian.
Day 2 Morning: Explore Salisbury City Centre
Start your morning in the heart of the city at the impressive Salisbury Cathedral. Dating back to the 13th century, this cathedral has the tallest church spire in the UK at 123m tall.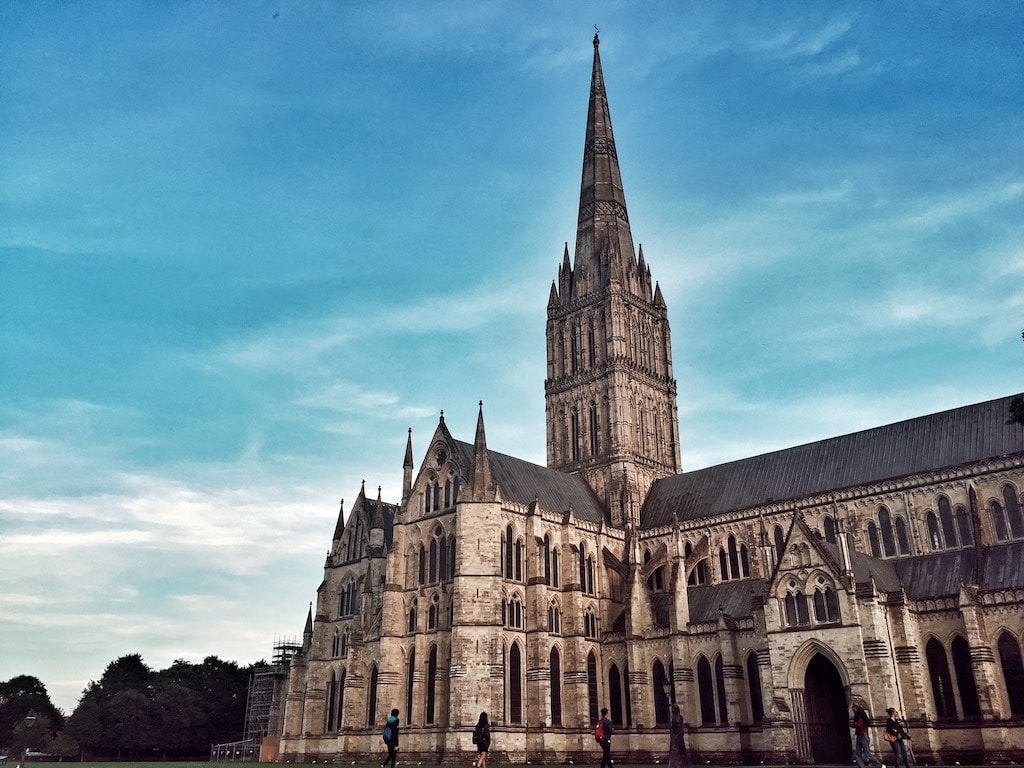 Be sure to go inside to see the best preserved of the four original copies of the Magna Carta, the historic charter of rights dating back to 1215.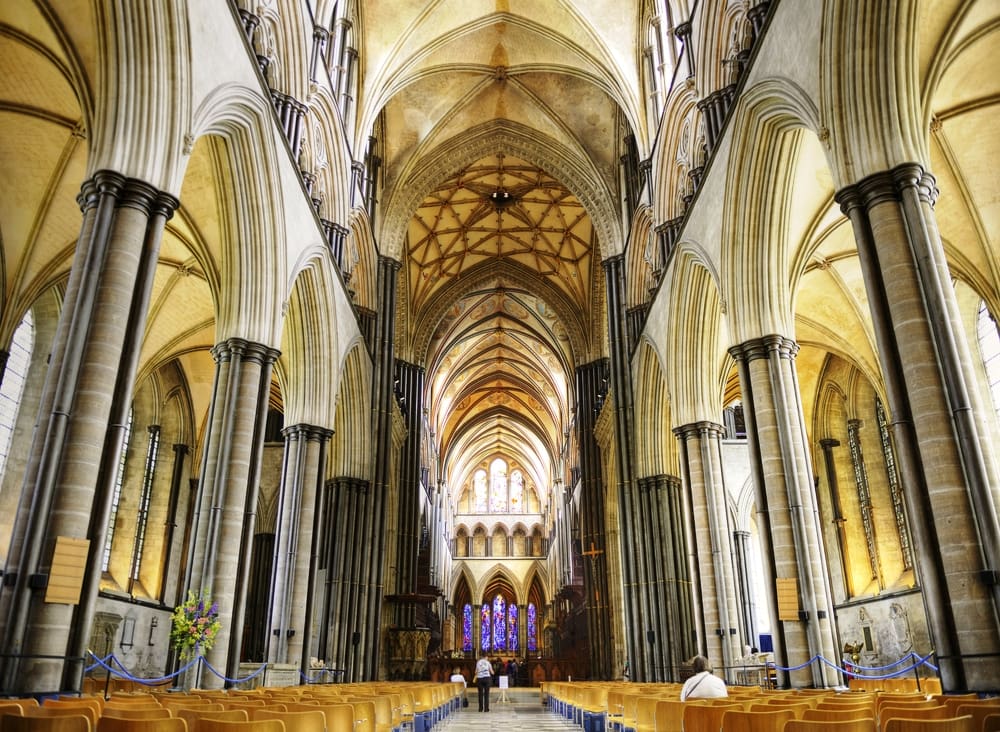 After visiting the cathedral, take a wander through the lovely medieval streets and alleys around the cathedral close, where you'll find historic houses and traditional tea rooms.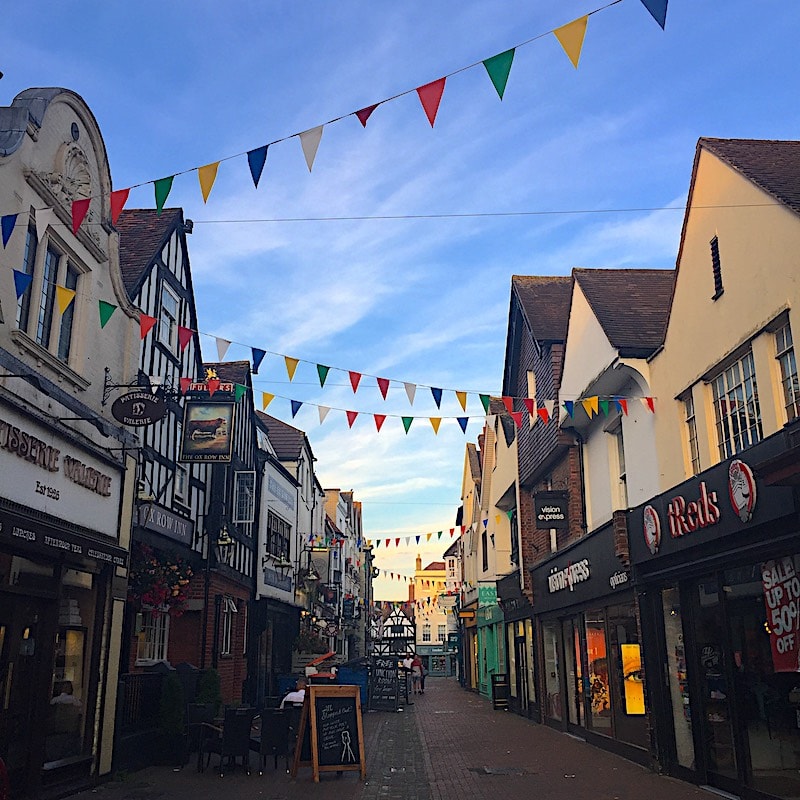 Pop into the Salisbury Museum situated just outside the cathedral gates to learn more about the region's history and archaeology. Don't miss the fascinating Stonehenge gallery with ancient artefacts from the iconic site just up the road.
Next, head to Salisbury's historic central square, Market Place, where a lively market is held every Tuesday and Saturday.
Peruse the various stalls selling local produce, arts and crafts. Duck under the Guildhall's archway in the middle of the square to explore this ornate Tudor building.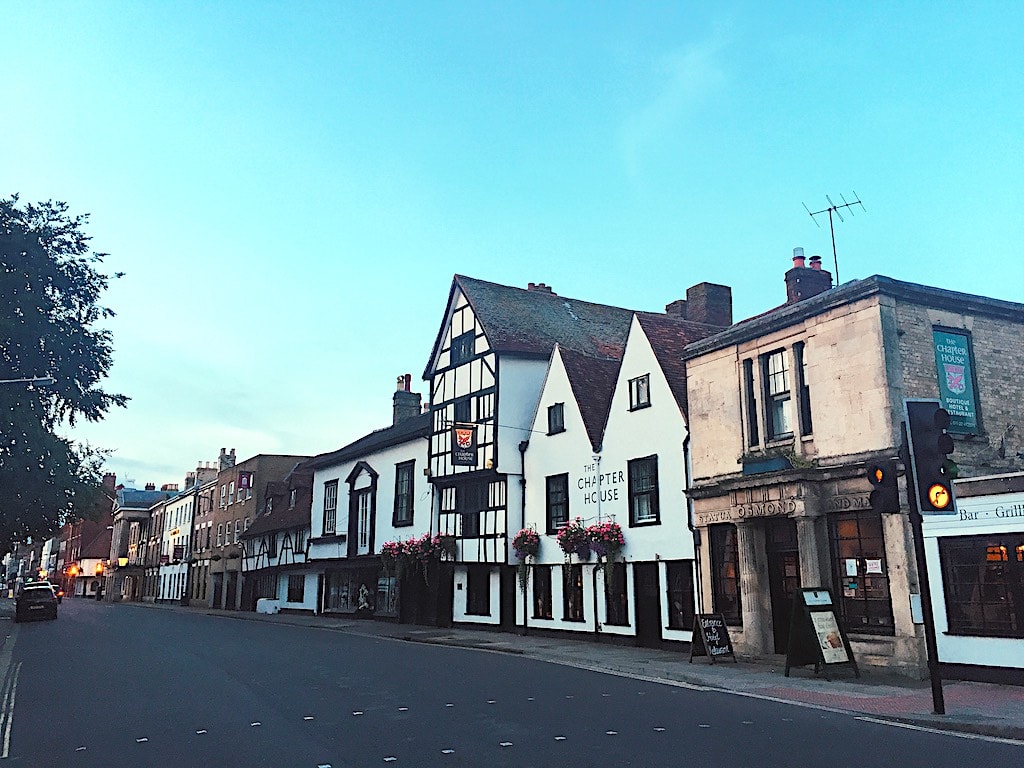 Stop for a coffee and cake at one of the many cafes around town such as Boston Tea Party or Wild Cafe. Grab some food for a riverside picnic lunch – there are lots of independent shops and delis to choose from, such as the Fisherton Mill Farm Shop.
Day 2 Afternoon: Riverside Walks and Street Art
Work off your lunch with a beautiful riverside walk. Starting from the Market Place, follow the River Avon downstream on the Town Path. This scenic trail follows the river past the water meadows for 2 miles. It's a pleasant and easy walk, suitable for all abilities.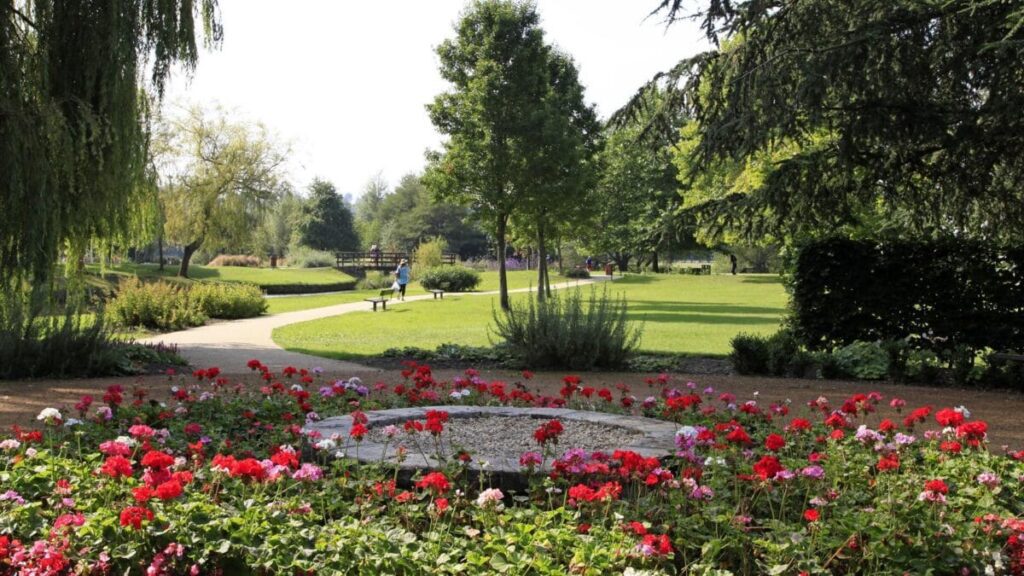 As an alternative, head upstream from the city centre and take the 1.5 mile walk along the Town Path West. You'll pass through the lovely Queen Elizabeth Gardens, a peaceful park with floral displays and plenty of picnic benches.
As you walk along the Town Path, keep an eye out on the walls and buildings around you for examples of Salisbury's street art. The city has a growing urban art scene, with local artists creating colorful murals and graffiti artworks.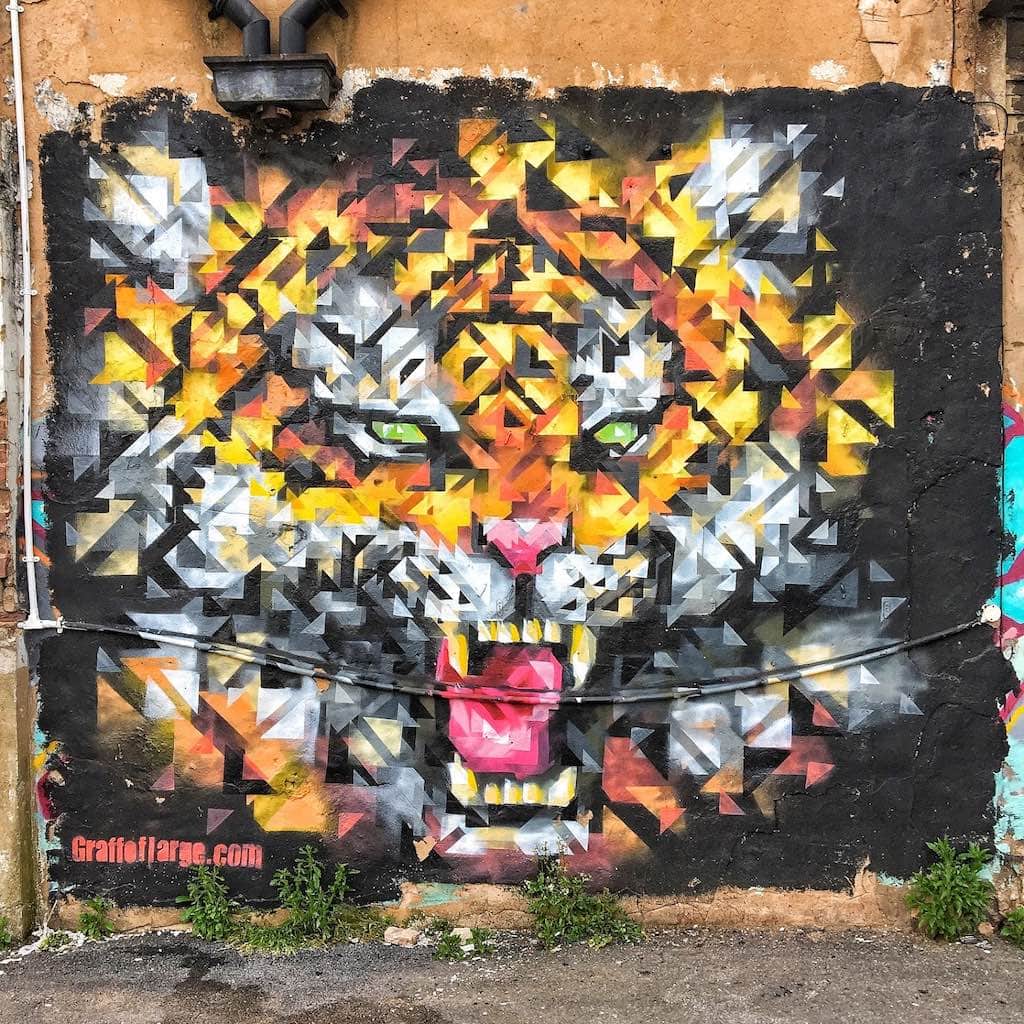 One of the best areas to view street art is the passageway between the Market Place and Fisherton Street, where creative works liven up the walls.
Seeing the artistic talent on display as you stroll along the river adds another dimension to exploring Salisbury.
End at the ancient Old Mill Hotel dating back to the 1100s. Pop in for a drink on their outdoor terrace overlooking the river before looping back to the city centre.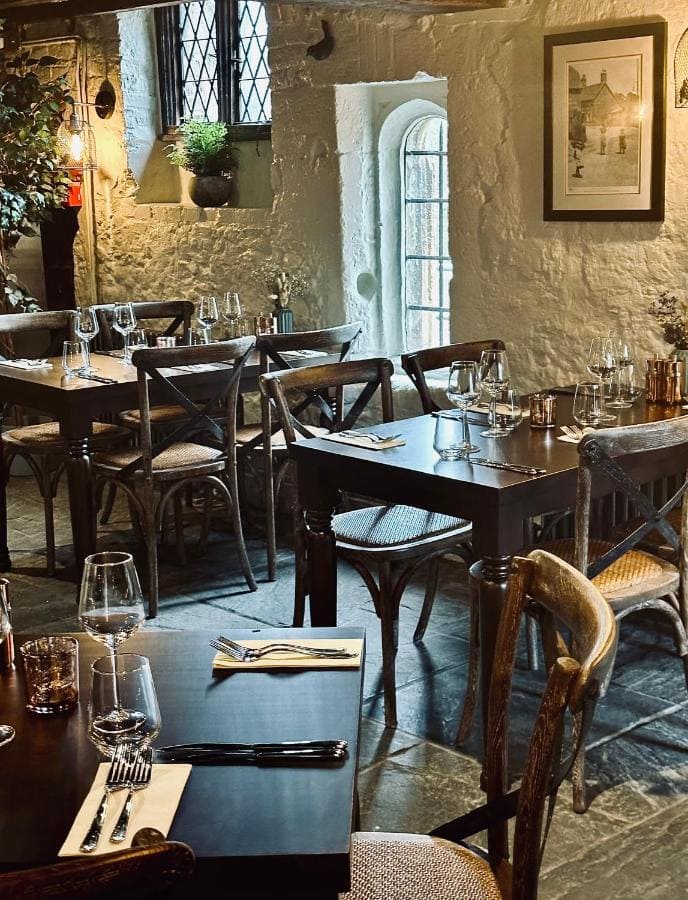 In the afternoon, drive south to one of England's most picturesque lavender fields, New Forest Lavender farm, located around a 25-minute drive from Salisbury. Wander through fragrant rows of lavender plants and enjoy cream teas in the on-site café and shop.
Walk through the relaxing lavender maze and explore the herb gardens. Take some beautiful photos among the purple flowers in full bloom during the summer months.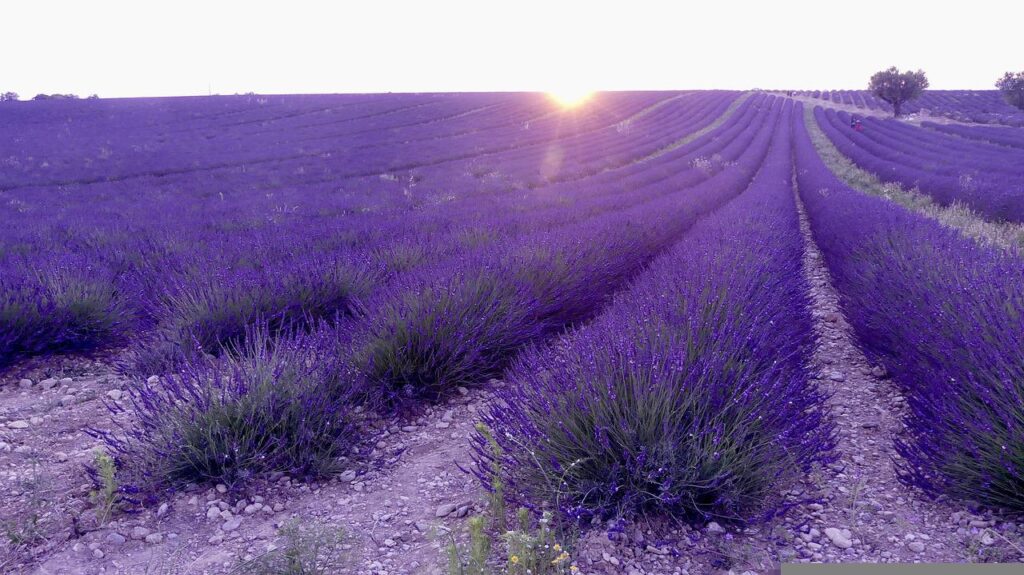 Pick up some aromatic lavender products from the gift shop before heading back to Salisbury for the evening.
Spend your remaining time in the city exploring any attractions you missed on the first day or doing some shopping on Salisbury's boutique-filled streets. Some interesting choices to visit in the afternoon include Wilton House and Mompesson House or maybe you would prefer a punting trip down the River Avon.
Wilton House is a country house located in Wilton, near Salisbury in Wiltshire, England. It has been the ancestral home of the Earls of Pembroke for over 400 years and is considered to be one of the finest examples of Palladian architecture in England.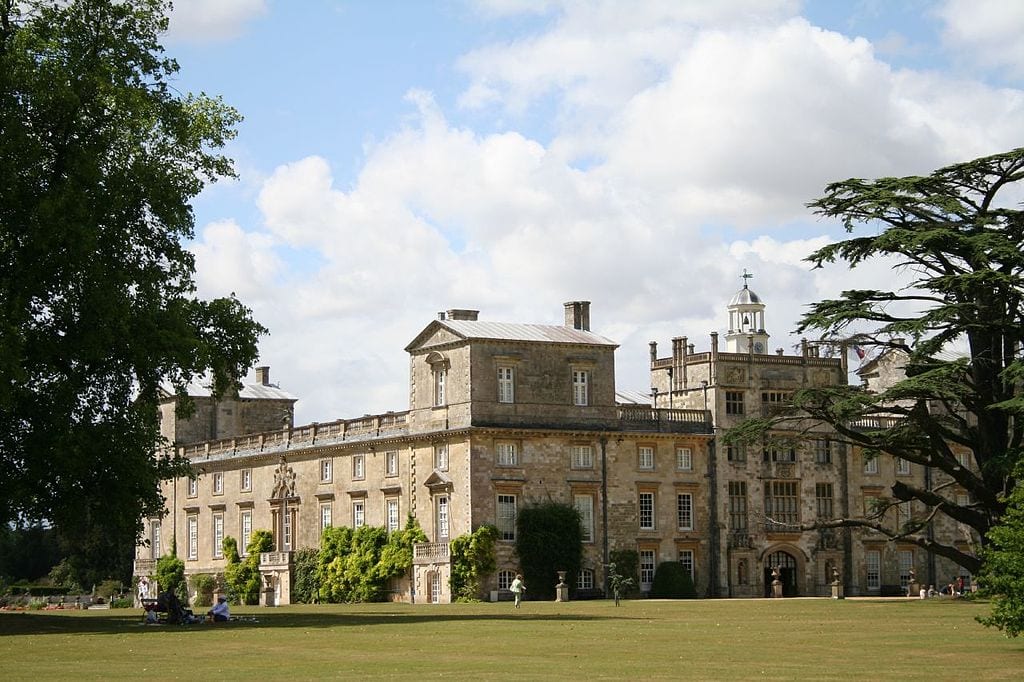 The Salisbury Punting company offers tours for £20 per adult and the tour is approximately 45 minutes. The tour takes in sites from the river such as the Medieval Hall, the Salisbury Museum and great views of Salisbury Cathedral.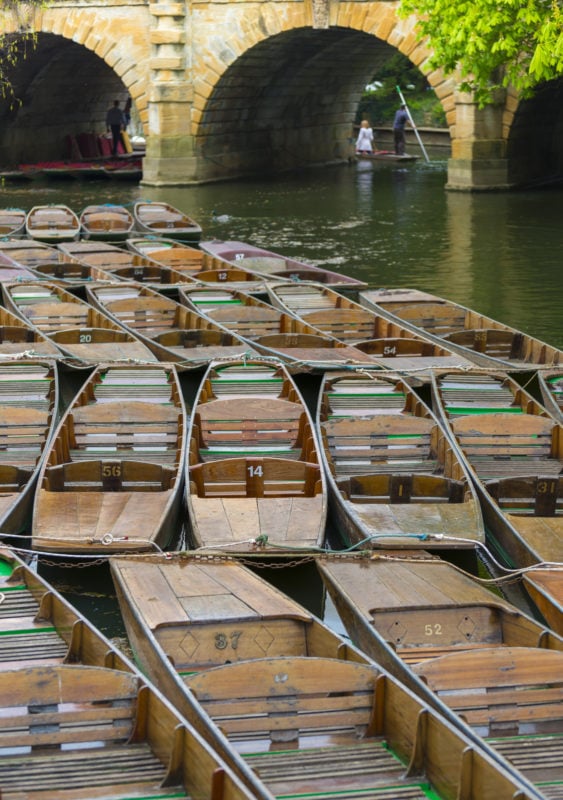 Mompesson House is a historic townhouse operated by England's National Trust located in the city of Salisbury, England. The house was built in 1701 for Charles Mompesson, a wealthy silk merchant and Member of Parliament. It is considered one of the finest examples of Georgian architecture in Salisbury.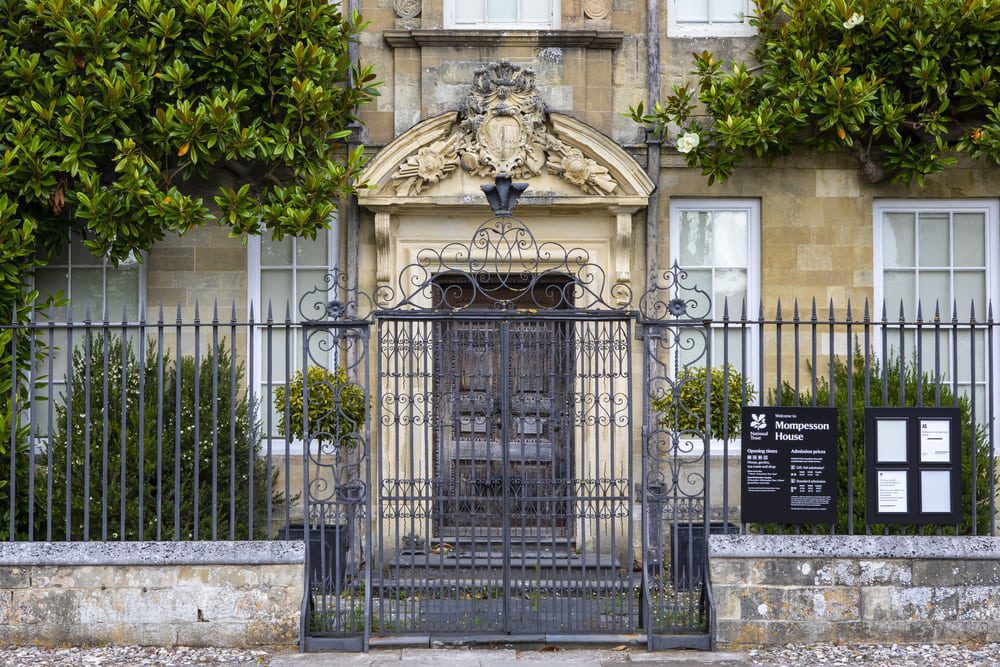 Where to Stay in Salisbury
When visiting Salisbury for a weekend, there are a variety of accommodation options to suit different budgets and styles.
For luxury boutique stays in the heart of the city, Hotel du Vin and The Red Lion Hotel are two fine choices, both providing 4-star rooms in prime locations opposite the cathedral.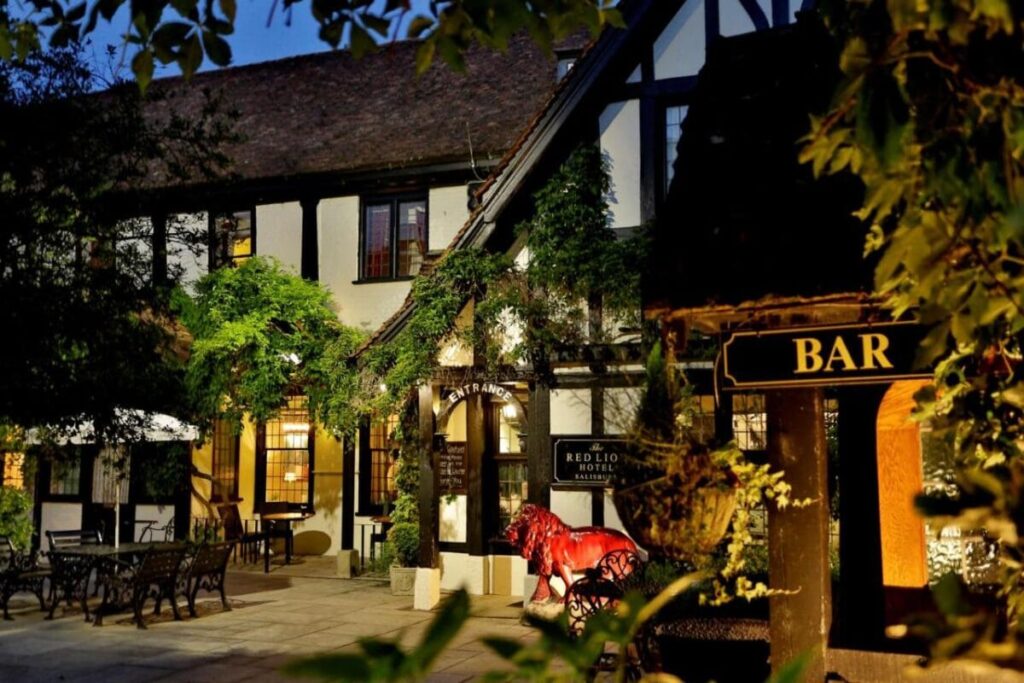 Travelers seeking more affordable rates can consider the centrally located Huntsman Tavern or Salisbury's YHA Hostel, which offer clean and comfortable lodging.
Just outside Salisbury's core, Lower Woodford Farm gives a taste of pastoral Wiltshire with charming farmhouse rooms on its peaceful grounds.
So whether you're looking for posh suites or modest guesthouses, city-center convenience or countryside calm, Salisbury can provide quality places for spending a night or two.
Top Tips for Visiting Salisbury
Avoid the crowds at Stonehenge by visiting early morning or booking onto a Stone Circle Access tour to go inside the stones before opening hours.
Join a guided tour of Salisbury Cathedral to climb up to the roof for amazing views over the city and spire.
Hire a boat or kayak to explore the River Avon and surrounding water meadows from a different perspective.
Stop by the Salisbury Information Centre on Fish Row if you need any help or advice during your visit.
Look out for festivals and events – the Salisbury International Arts Festival takes place every May/June.
Conclusion
With its postcard-perfect medieval streets, iconic cathedral, and proximity to ancient sites like Stonehenge, Salisbury has all the ingredients for an amazing short break when visiting the United Kingdom.
Spend two days in this cathedral city to see the top highlights at a relaxed pace. Let this Salisbury weekend itinerary guide you on getting the most out of this history-steeped destination.
Salisbury FAQs:
What are the top things to see and do in Salisbury in 2 days?
See the historic Salisbury Cathedral, walk the scenic riverside paths, explore Old Sarum Iron Age hillfort, visit Stonehenge and Woodhenge neolithic sites, and tour Wilton House stately home and gardens.
How do I get to Salisbury from London?
The fastest way to get to Salisbury from London is by train – regular direct trains take around 1 hour 20 minutes. You can also drive which takes 1.5-2 hours or get the bus which takes around 2 hours.
What is Salisbury known for?
Salisbury is best known for having the tallest church spire in Britain at Salisbury Cathedral, for its proximity to the prehistoric site of Stonehenge, and for being located in the picturesque Wiltshire countryside.
What is there to do in Salisbury when it rains?
If it rains, focus your time in Salisbury on indoor attractions like the Cathedral, Salisbury Museum, local shops and indoor dining options. Many of the stately homes also offer rainy day activities.
Is Stonehenge worth visiting from Salisbury?
Yes, Stonehenge is only a 20-minute drive from Salisbury so it is definitely worth visiting. Pre-booked tickets are recommended to skip the lines. The ancient stones are very worthwhile seeing up close.
How do I get from Salisbury to Stonehenge?
The best way to get between Salisbury and Stonehenge is by car or taxi. It is around a 15-20 minute drive. You can also take a Stonehenge tour from Salisbury. Public buses are possible but run infrequently.
Where should I stay in Salisbury for 2 nights?
Some of the best places to stay are the Hotel du Vin or Red Lion Hotel right in the city centre. Lower Woodford Farm and Sarum Stones Townhouse are good affordable options near the centre.
Pin it to save it