Pros and cons of living in UK: Expat Life in England
Are you considering moving to the UK soon? Moving to the United Kingdom, like moving anywhere, comes with both positives and negatives, and it is important for prospective expats to weigh up these before making the decision to relocate. Here is our list of pros and cons living in England and the UK.
Although the UK contains four countries, this post is about living anywhere in the UK. However it is important to know the pros and cons of living in the UK before making a decision to move to England, Scotland, Wales or Northern Ireland.
In this post you will discover why the UK is an excellent destination for expats, the cons, and a few things you need to do before moving. If you weigh the pros and cons carefully the United Kingdom could be the best country in Europe to live in. Keep in mind that if you want to live in London you will be in for an expensive undertaking as rents or house purchases can be incredibly expensive.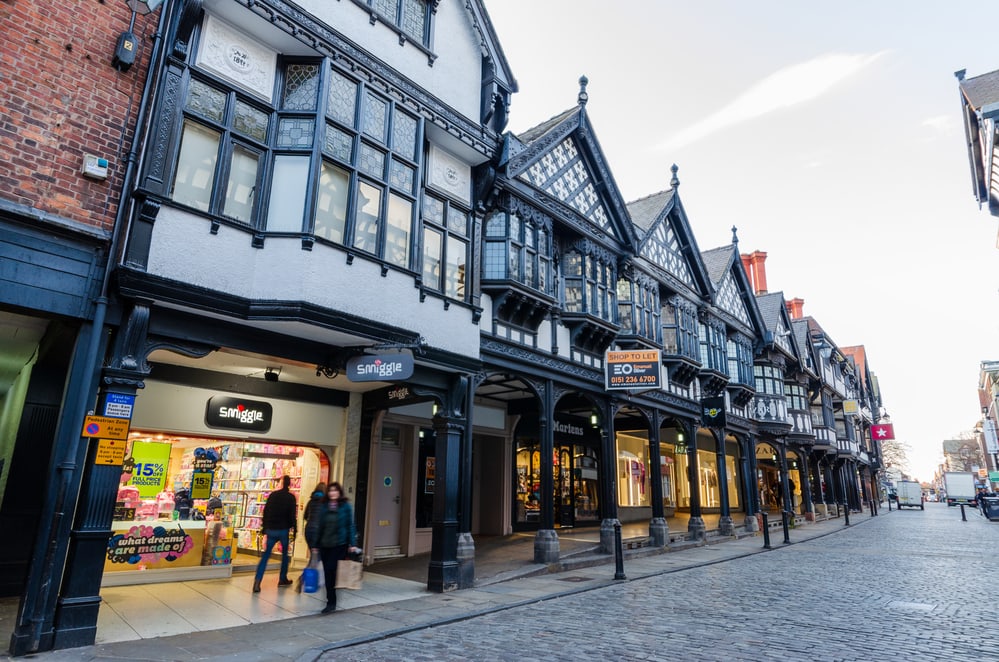 Getting a UK visa is the first hurdle to planning your life in the UK. If you are someone whose descendants come from anywhere in the EU or UK (or Ireland) you may be entitled to a European Union Passport by virtue of descent. This means if your parents and in some cases grandparents were born within the EU or the UK you can apply for a passport from that country.
For the most part, living in any of those areas is pretty much the same given the visa you may be applying for. However, each area has different rules and regulations for health care, social services, banking, buying a house, renting and the cost of living.
If you were lucky enough to be born in the U.K, coming "home" will be relatively easy and you won't need any special visa. I would highly recommend applying for your UK passport from the country where you are currently living before you decide to move to the UK.
The United Kingdom is one of the steadiest countries in the world, with an extensive background of democratic governance and a firmly established judiciary. Despite experiencing a higher than average frequency of Prime Ministerial changes in recent times, it remains politically more enduring than the majority of countries globally.
Xyuandbeyond is reader-supported. When you buy through links on our site, we may earn an affiliate commission. You can read my privacy policy here.
Pros of moving to the UK
Multiculturalism
The UK has a long history of welcoming immigrants (well until the Conservatives took control).London, and the UK as a country, is home to many nationalities, and that is what you want when you plan to become an expat in London. You want to be in a place where the locals will welcome you.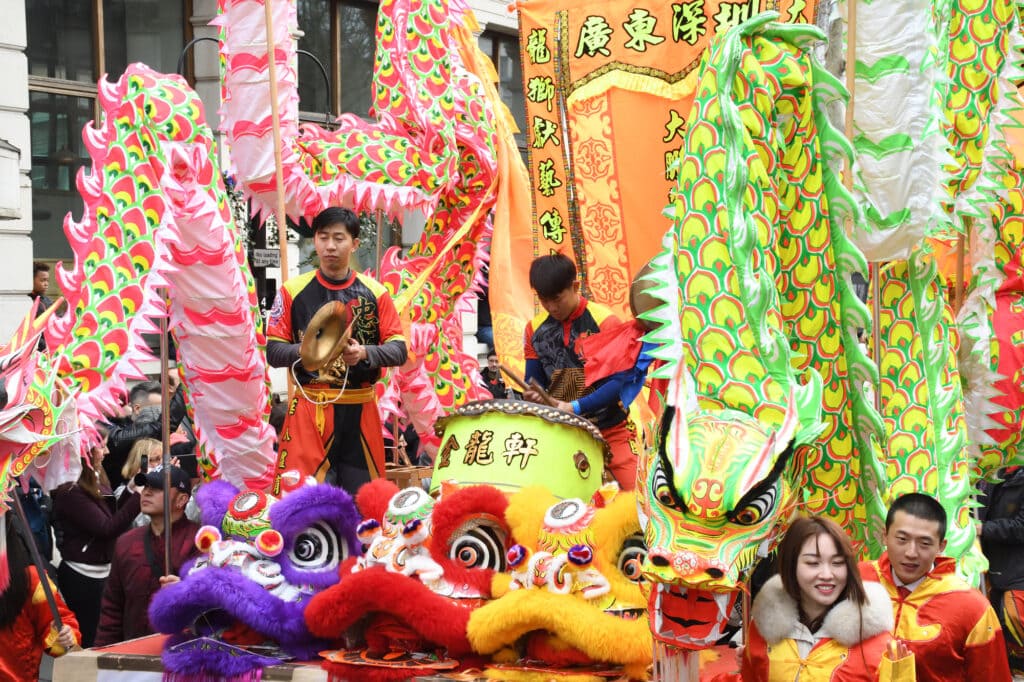 London is the most ethnically diverse city, and you can tell that by the variety of international restaurants and bars, street markets events such as Notting Hill Carnival, and, of course, people. However, there are other cities like Birmingham and Leeds, where you can find expats from all around the world too.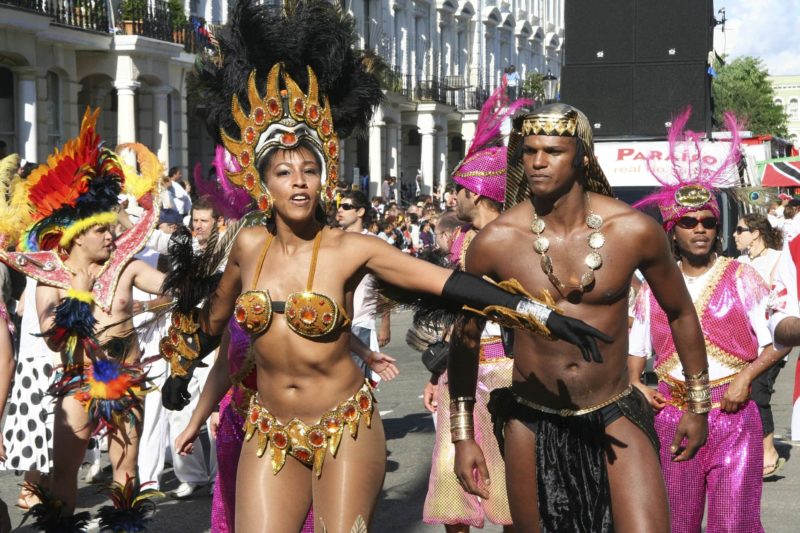 Living in a multicultural atmosphere is perfect for learning about other cultures, tasting international food, learning a new language, making friends, and more.
Living in UK as a foreigner also has its disadvantages, it may be a multicultural country but it still suffers from endemic racism, misogyny and a misguided attitude of colonialism.
Higher Education
The UK is home to some of the world's leading universities, with a range of courses and qualifications available to suit all interests and backgrounds. The UK has some of the best universities in Europe – from the University of Oxford to the University of Edinburgh, so if you want to study abroad, the UK is one of your best options.
Although university fees are high, you can check if you are eligible for student finance which will pay university fees for you, and you will start paying back once you have found a job. But even when you start working, the percentage taken from your salary is low.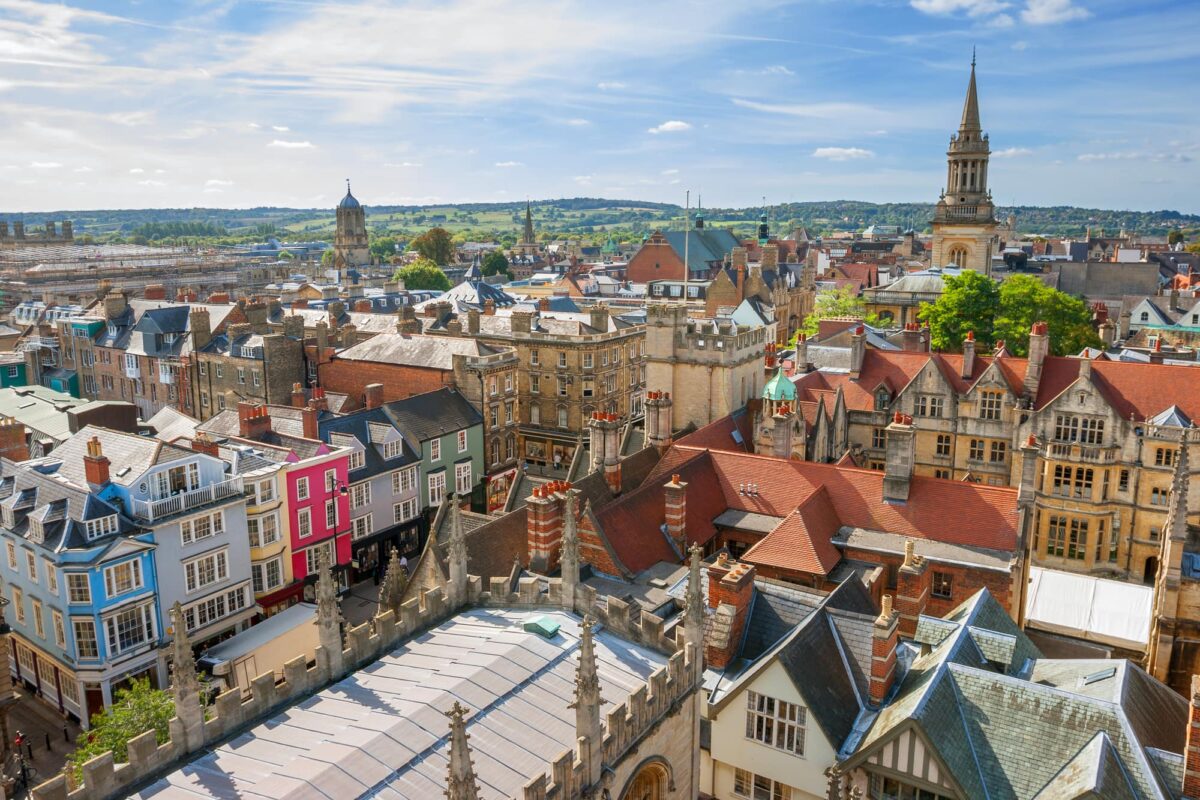 Student life is good as universities offer student support and organise many events where you can meet new people. Public schools in the UK are free but the quality of education has suffered under 12 years of Conservative governments.
Healthcare and Health Insurance
One of the great perks of living in the UK. The healthcare system in the UK, also known as the National Health Service (NHS), is free. You don't need to worry about paying to visit a specialist or have surgery. You still need to pay for prescribed medication, but prices aren't as high as in other countries. You still need to pay for prescribed medication, but prices compared to many other countries are very affordable especially when compared to the US.
Registering with a GP is one of the first things you should do when you arrive in the UK. To register, you need to go to the healthcare centre in your area and fill in a form providing your personal information. Trying to find an NHS Dentist is almost impossible since the rates paid for NHS dental care are incredibly low, you may have to pay for private Dentistry which can get expensive.
Much is currently being reported on the state of the NHS in the UK and the Conservative government (like all conservative governments around the world) has made cuts and damaged the free health care system, hopefully not beyond repair.
Music Scene
The UK has a thriving music sector of great richness, breadth and diversity. There is somewhere between 800 and 1000 music festivals in the UK in any one year. The most well known is of course Glastonbury and it is also the biggest. But UK Music festival run the gamut from heavy metal to ancient folk music and you can travel the country from Festival to Festival enjoying some of the finest music in the world.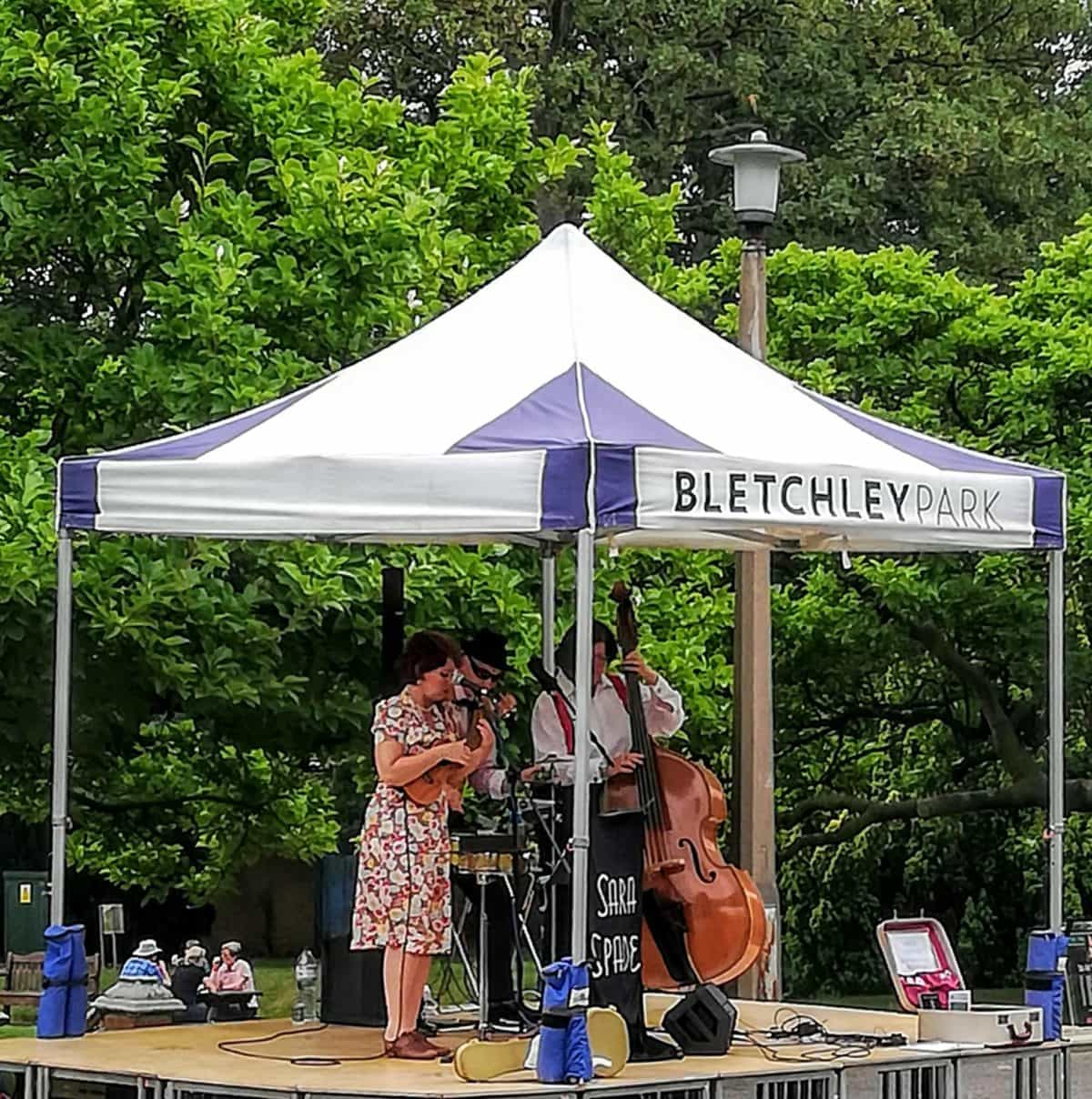 The City of Liverpool is of course famous across the world for its music scene with Beatle's Museums and tours, the British Music Museum and an entire industry built on the rock and roll history of England.
Travel and access to all of Europe
It's easy to get anywhere in Europe and you can't beat a £35 flight from the UK to practically anywhere in Europe. Sure Ryanair is not a luxury airline by any stretch of the imagination and you can't take a load of luggage with you. But when it's cheaper to fly to Dublin for a weekend or Paris than taking a train why not?
You can't beat a £35 flight from the UK to practically anywhere in Europe. Sure Ryanair is not a luxury airline by any stretch of the imagination and you can't take a load of luggage with you. But when it's cheaper to fly to Dublin for a weekend or Paris than taking a train why not? It's not uncommon for people to take two-hour flights in and out of UK and EU locations such as Glasgow, London, Manchester, Paris, and Amsterdam.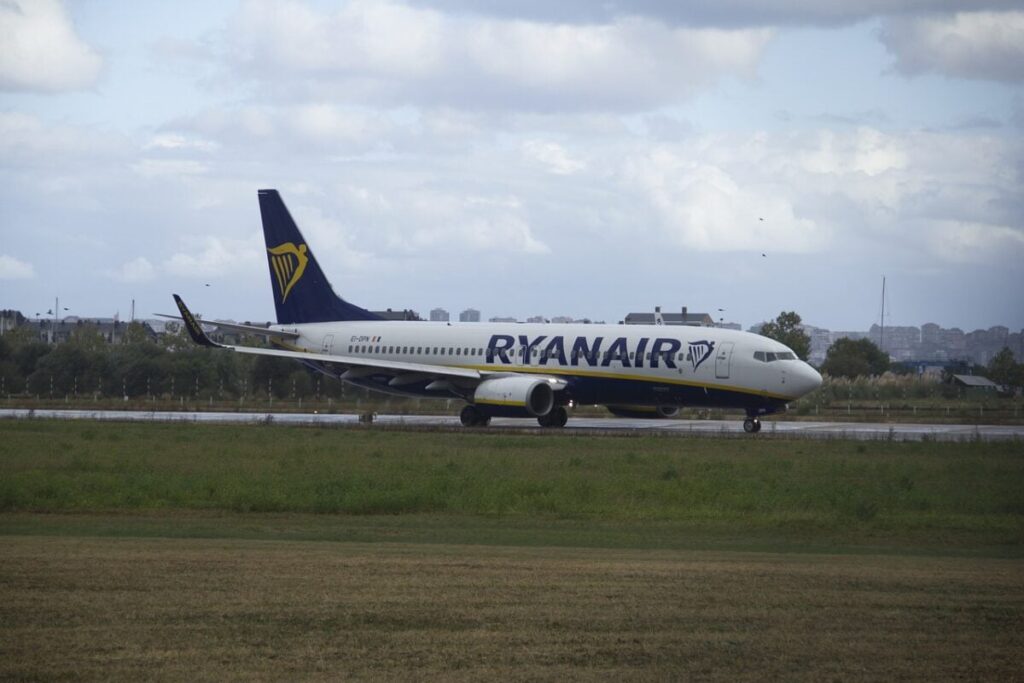 You're moving to England – the UK for work
The UK economy has recently been affected by different factors, including Brexit and the pandemic, but generally, their economy is better than other European countries. The competitive job market can be difficult to manoeuver with different interpretations of skill sets and academic requirements. Cities such as London will be much easier to find work and around England if you choose a larger city your likelihood of finding work is relatively easy.
You may ask yourself, "Is getting a job in the UK easy?" It depends. The hospitality sector is the easiest to access when new to the country.
However, if you are in a skilled profession in your own country and your English level is advanced, you will have higher chances of doing the same job in the UK.
For British employers, references are very important (especially from UK employers), so if you don't have much work experience in your country and the UK, you can also consider volunteering or doing an internship.
Websites to find job opportunities in the UK
Alternatively, you can join Facebook Groups to make connections and find opportunities (for example, if you are Italian, you can look for "Italians in London"). These can be very useful, but be careful with spammy posts.
The perfect combination of nature and city life
You can find many industrial cities like Manchester and Birmingham, but you can also enjoy beautiful green spaces even in the most industrial cities. Some of the prettiest villages in England can be found in beautiful locations such as the Cotswolds, but Devon, Cornwall, Yorkshire and Cumbria all have villages that are incredibly picturesque. Don't forget moving to England doesn't mean staying in England you have your choice of any part of the UK including Scotland, Wales and Northern Ireland as well.
The UK also has some of the most amazing forests and National Parks, so if you are up for an adventure, you don't usually need to travel far. The UK has 15 amazing national parks (10 in England, 3 in Wales and 2 in Scotland).
Best national parks in England you must visit
Lake District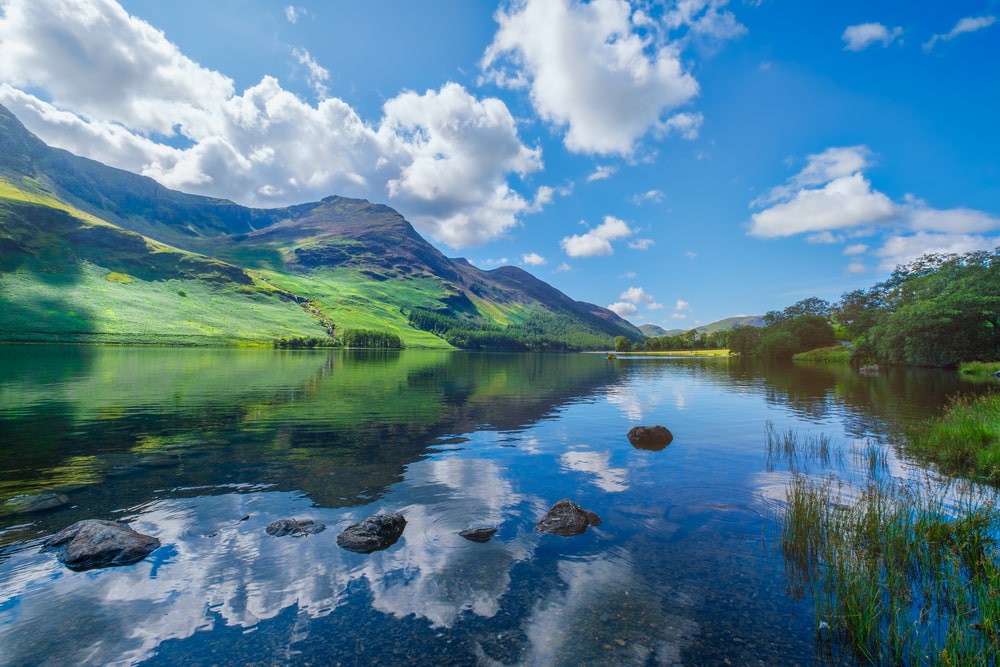 Best National Trust Places to Visit In the UK
Visiting the extraordinary Chiltern Hills of England
Yorkshire Dales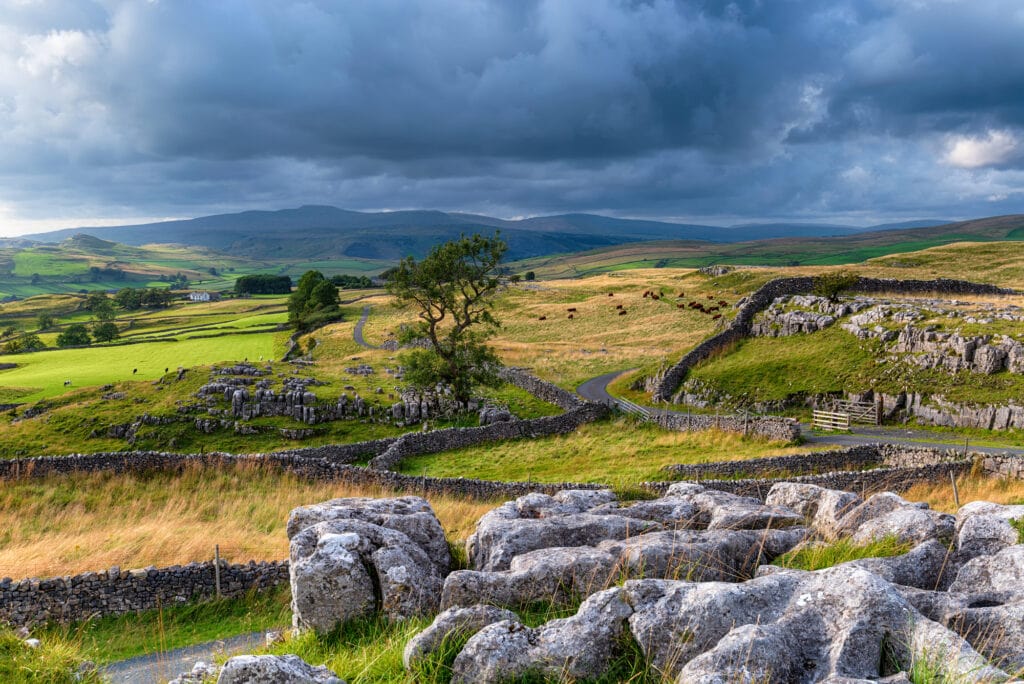 Peak District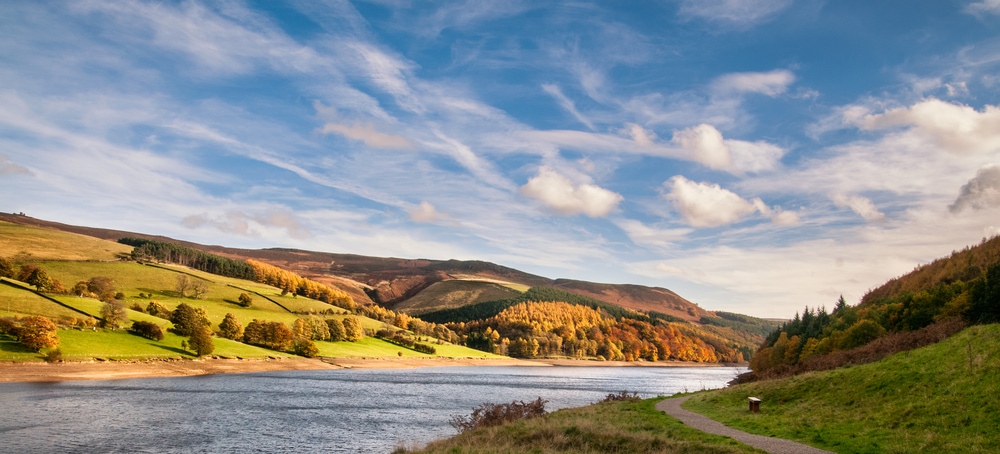 North York Moors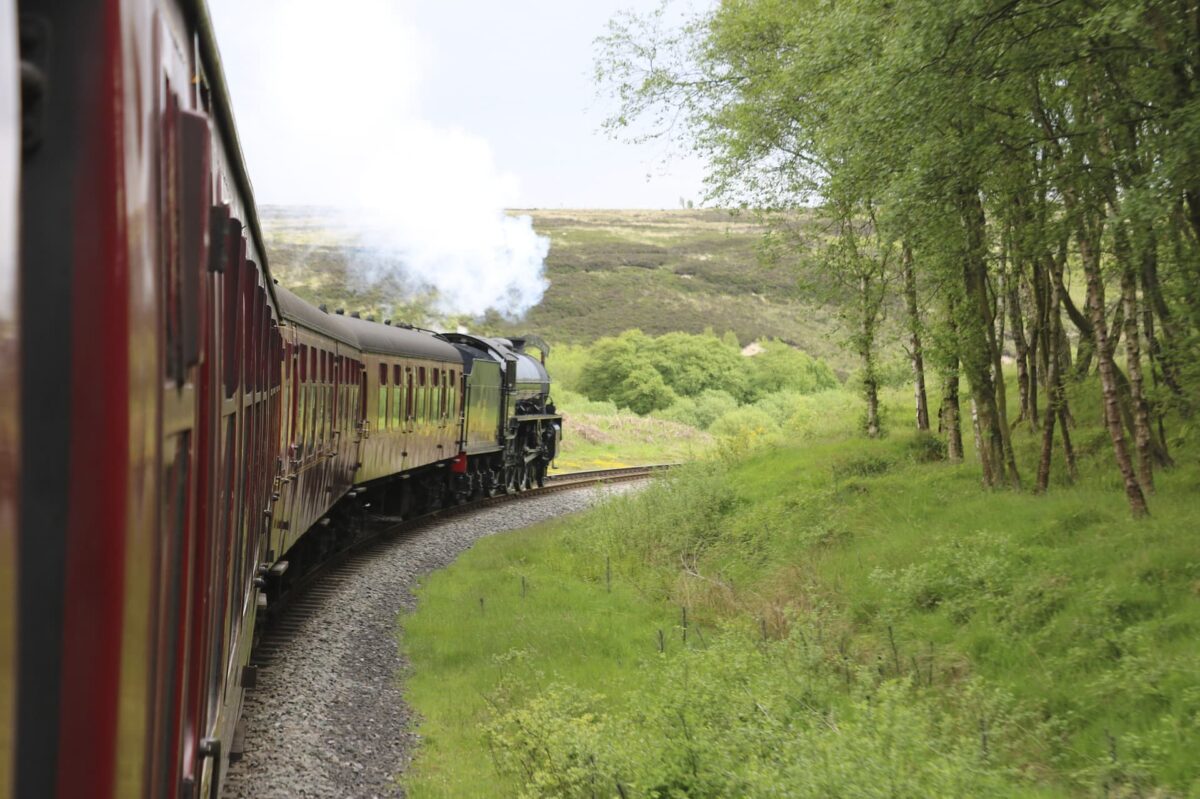 25 of the best things to do in North Yorkshire England
Pembrokeshire Coast National Park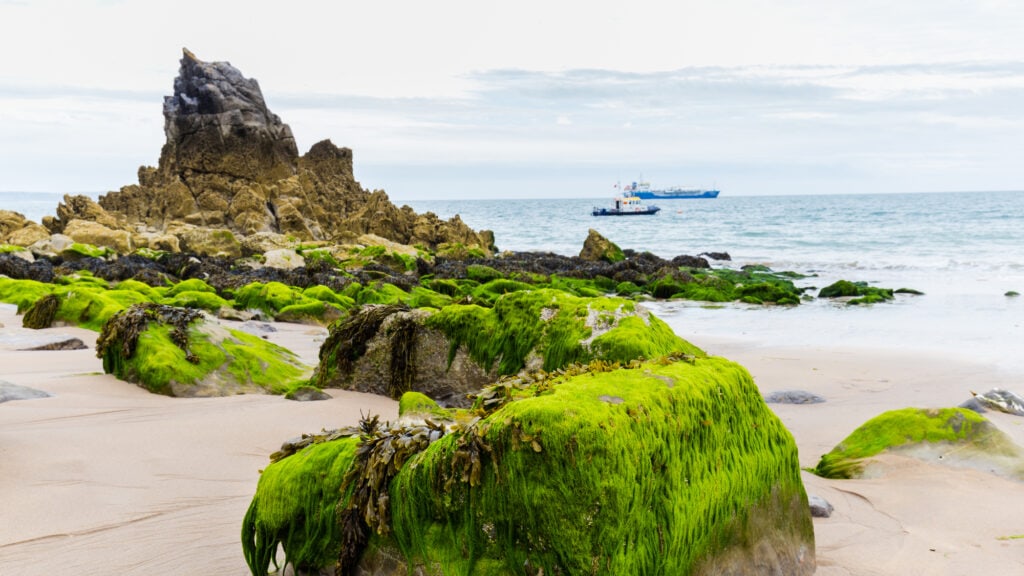 13 of the most beautiful beaches on the Pembrokeshire Coast Wales
South Downs National Park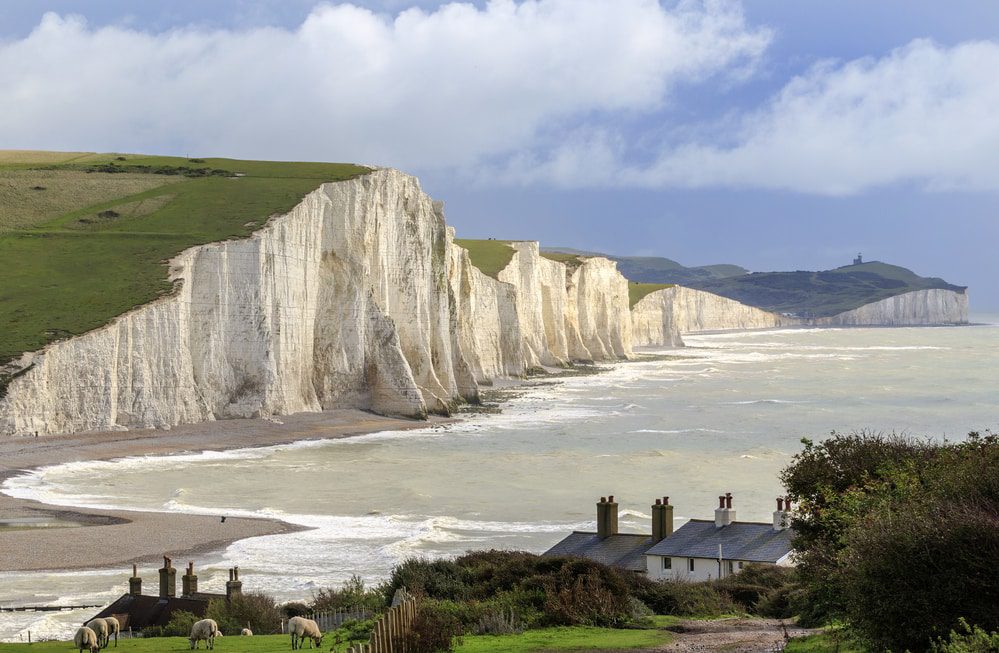 Snowdonia National Park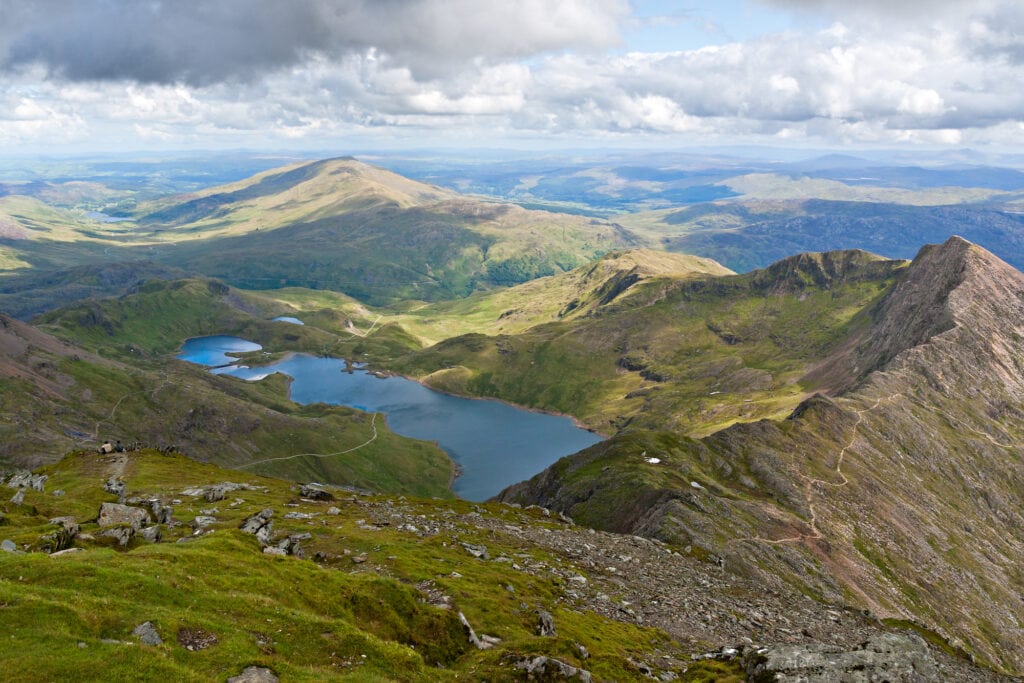 22 Historic sites in Wales You Should Visit Now
New Forest National Park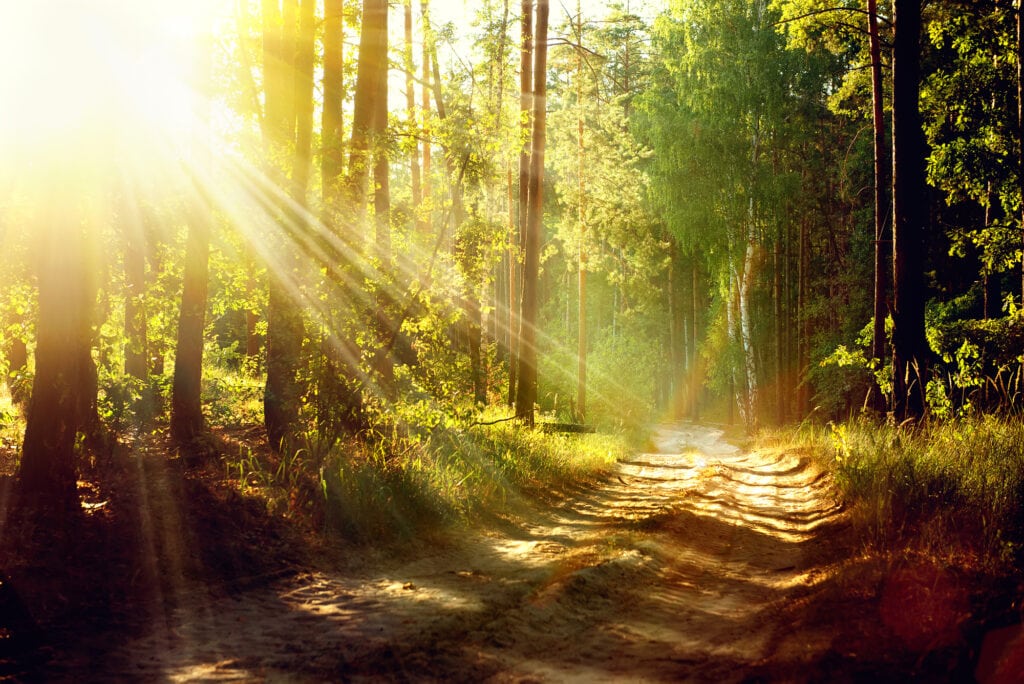 History
The UK is a dream come true for history lovers of all kinds, from Castle ruins, to ancient Viking sites, Roman ruins, spiritual havens and fabulous filming locations for shows like Downton Abbey, and Bridgerton. You can visit the Bronte Family home of Haworth, live your Jane Austen dreams, walk in the footsteps of William the Conqueror, and see where famous Londoners lost their heads at the Tower of London. With thousands of historical sites to visit from National Parks to Manor Houses your hunger for history will be completely satisfied.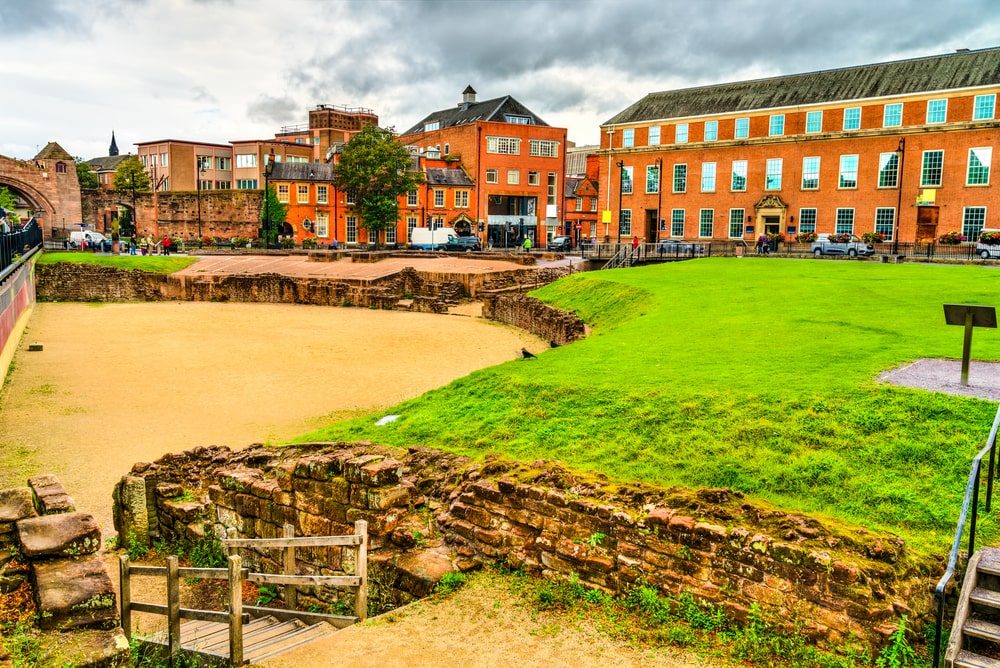 Food
British food doesn't have a very good reputation in many European countries. But British food has come on in leaps and bounds in the past 20 years and you can find great local produce, traditional dishes, pub grub and fantastic Michelin-star restaurants.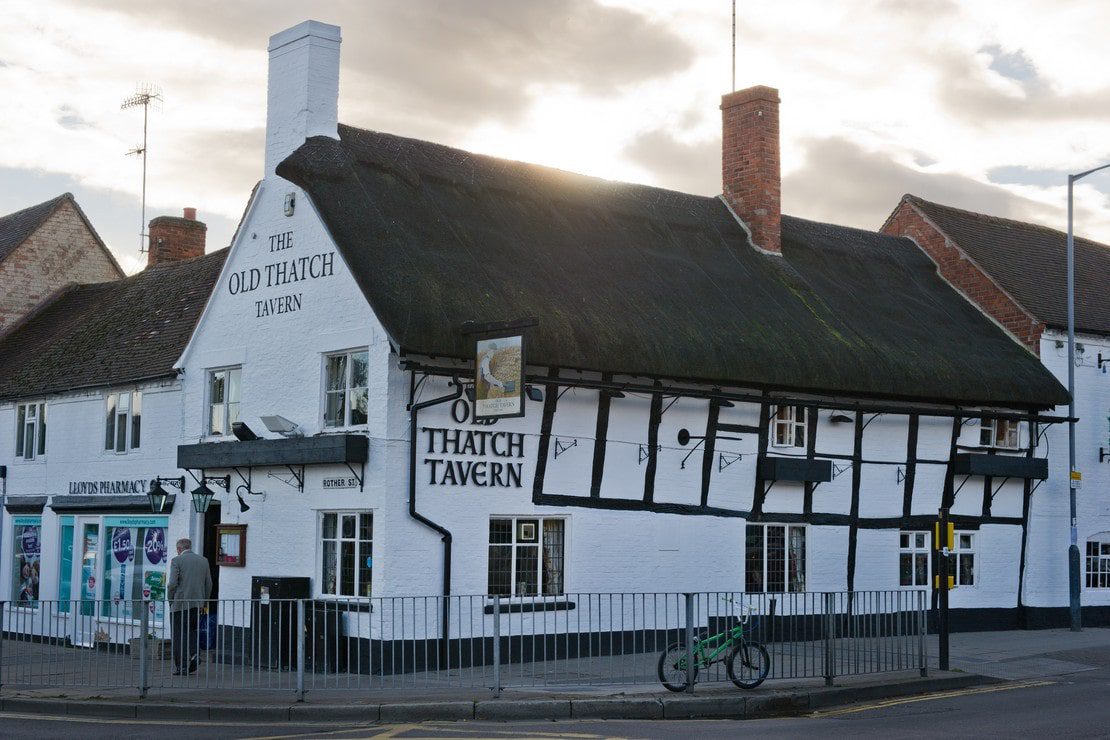 British cuisine has improved a lot over the years, and it is also a fantastic place to eat for those who are vegetarian, vegans or have other dietary requirements.
Generally, the UK doesn't have many traditional foods, but compared to other countries, you can find any international food you want, from Indian curries to Greek chicken souvlaki and desserts such as Sticky toffee pudding and Eton Mess.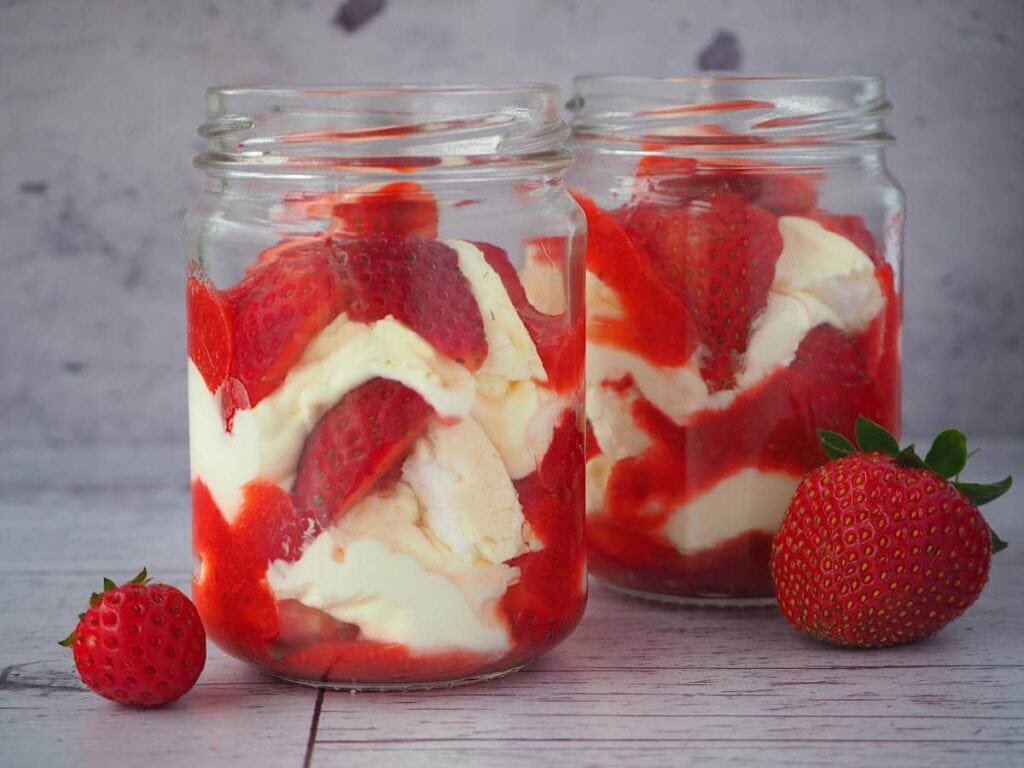 Such a wide variety of international food isn't always very common in countries like Spain or Italy, where you will find more local traditional restaurants than international ones.
Another positive is that you can find plenty of international ingredients in big supermarkets. However, if you don't see the one you want, you can try to find it in the market or international small stores.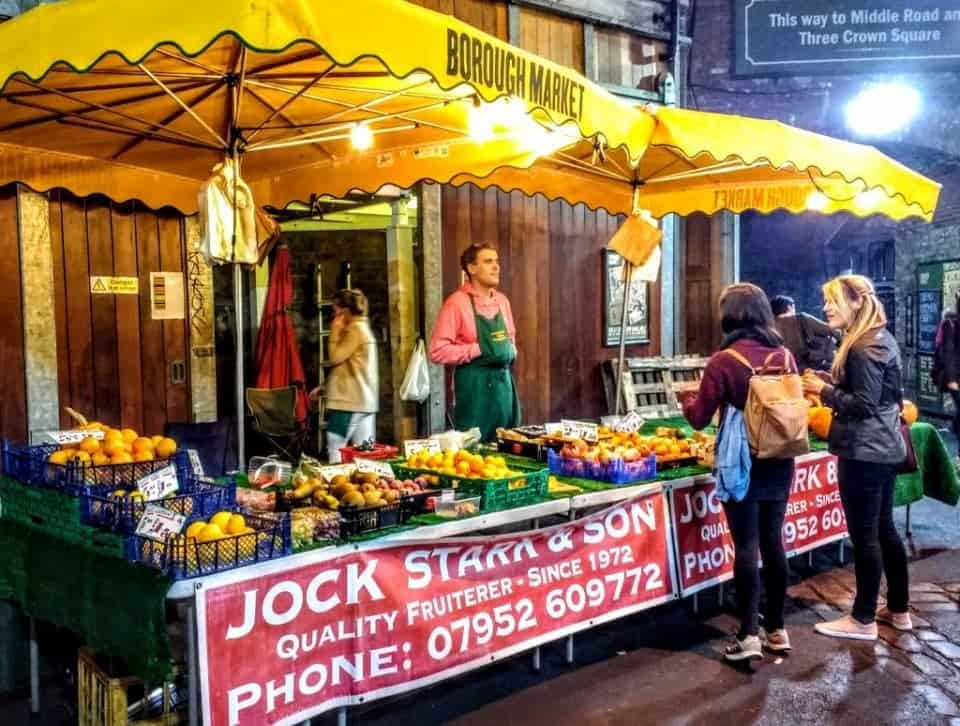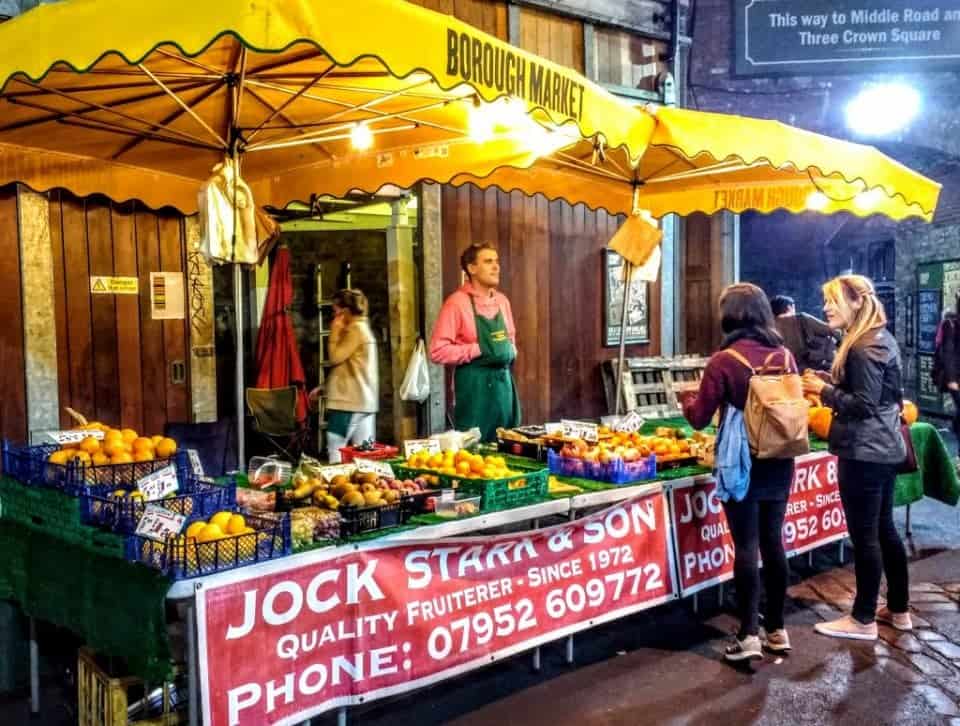 Working in the UK
The UK has very strong labour laws and generous employee benefits but Conservative governments have worked hard over the past 12 years to change and reduce these. Anyone working full-time in the UK is entitled to a minimum of 20 days annual leave per year. Sick leave and parental leave benefits in the UK are also fairly generous. Having said that wages can be good in major cities but outside of places like London, Liverpool, Manchester, Edinburgh wages can be quite low.
| Wage band | Current rate (from 1 April 2023) |
| --- | --- |
| Age 23 or over (National Living Wage) | £10.42 |
| Age 21 to 22 | £10.18 |
| Age 18 to 20 | £7.49 |
| Under 18 | £5.28 |
Cons of moving to the UK
Although living in the UK has fantastic advantages, not everything is perfect.
Cost of living
The UK isn't the cheapest place to live in Europe; you can see that in the average price per rent or meal.
London is one of the most expensive cities in the UK, so if you are moving on a budget, considering other cities (like Sheffield, Glasgow, Newcastle, Leeds or Southampton) can help you stick to your budget and reduce your expenses.
Another expensive thing is to travel by train. When you move to another country, it's amazing to have the possibility of visiting endless new destinations.
Unfortunately, train prices are high, and your only option might be taking a coach, which is much cheaper but takes a long time to reach the destination.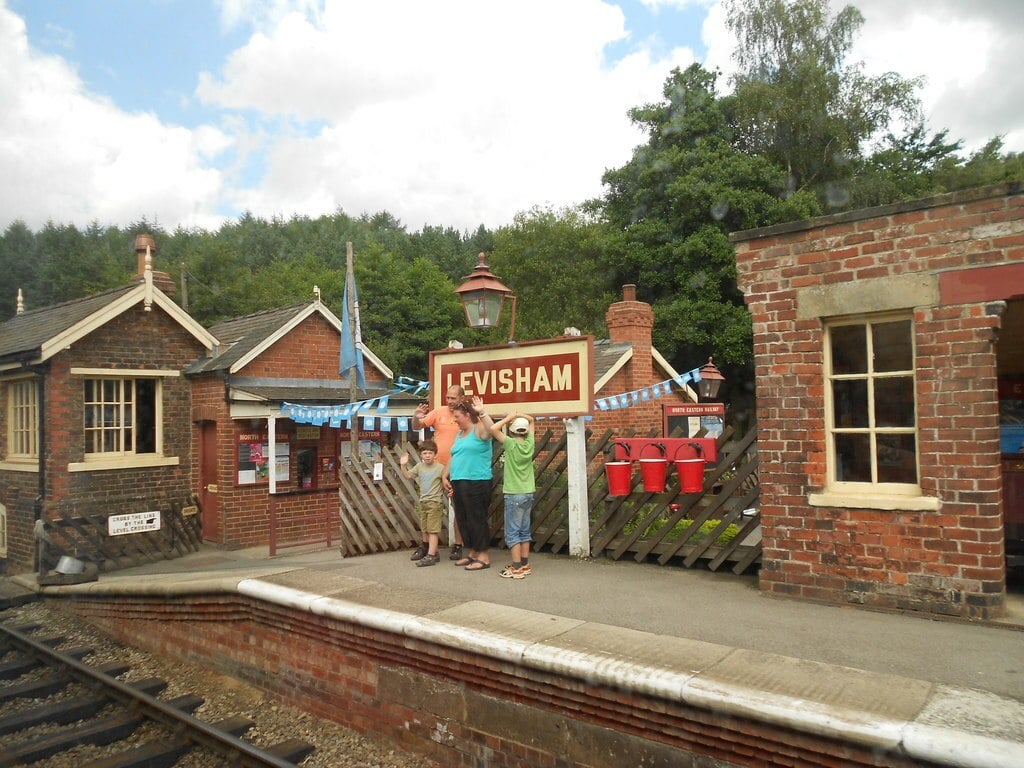 But unless you don't mind staying in hostels, you will also pay a lot for accommodation.
Sometimes you will find that travelling abroad can be cheaper than travelling in the United Kingdom.
For example, if you are based in the north of England and want to spend a weekend in London, you will probably pay more than 100 pounds for a return train ticket.
Then, you need to add other expenses like accommodation, eating out and visiting attractions. By the end of your weekend getaway, you could have easily spent over 300 pounds.
Weather
You have probably heard that the British weather is terrible, it always rains, and you don't see the sun much.
Although there is a bit of truth behind it, climate change has impacted the weather in the UK, so there is less snow in the winter and more heat waves in the summer.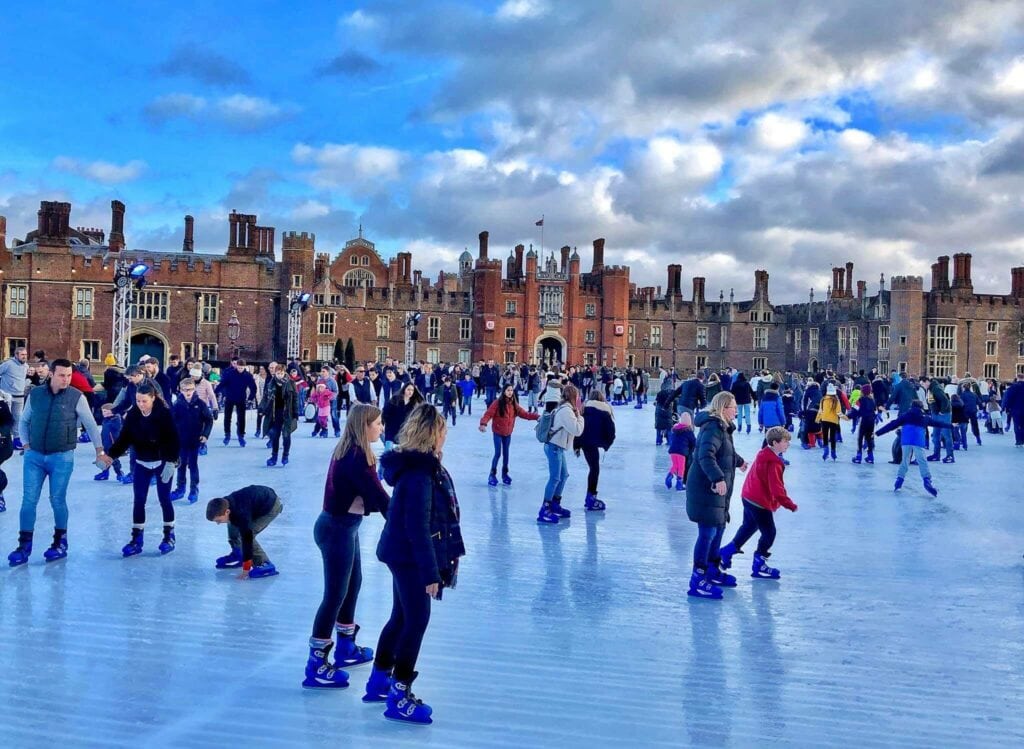 Having said so, you need to be prepared to experience four seasons in a day, especially during the transition between winter and spring. It can be warm and sunny in the morning, rainy in the afternoon, sunny in the late afternoon and stormy in the evening.
Also, winter days are very short as the sunset is at half-past three, so joining the gym or any lesson after university or work helps you enjoy your winter.
Brexit
Before Brexit, moving to the UK from Europe was very easy. However, things changed a lot once they voted to leave the European Union and the Brexit process started. This has seriously impacted the opportunities for British citizens to move and work abroad. If you have any Irish connections by descent you should apply for an Irish Passport which allows you to live in both the UK and Ireland as well as anywhere in the EU.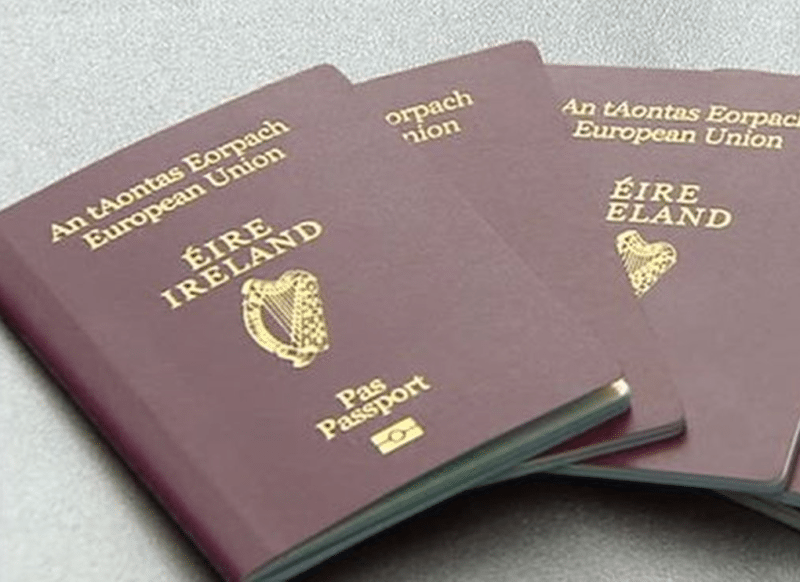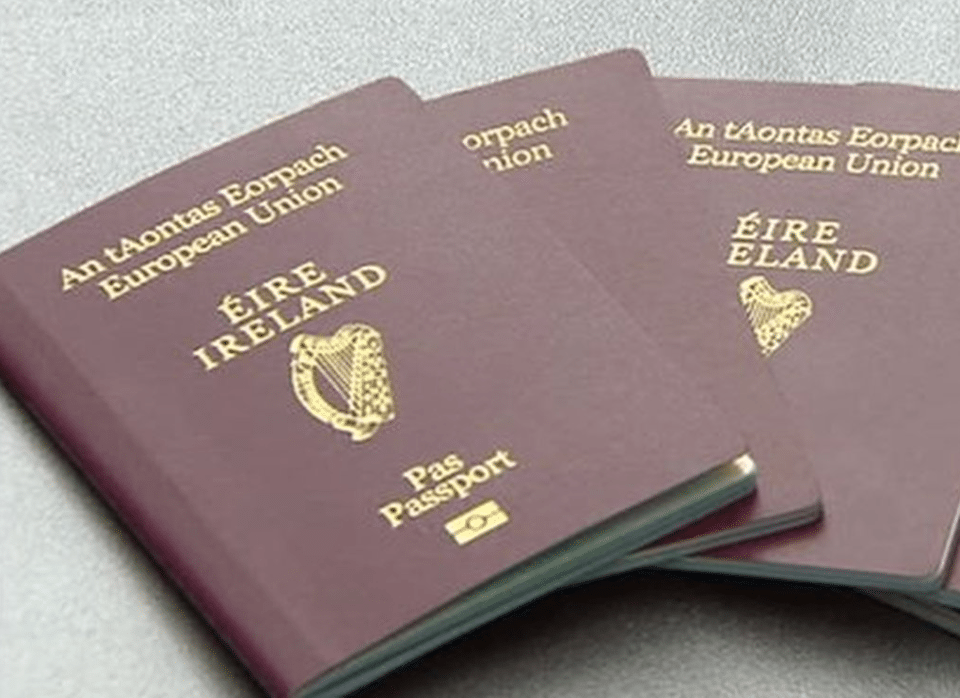 Those who have been living in the UK before Brexit won't have many issues, but new expats will have to go through more paperwork, including getting a visa.
Transportation
If you plan to use public transport, especially trains, be prepared for frequent travel delays.
Although most trains are modern and comfortable, they aren't very reliable. There have been more and more strikes and delays because of constant work.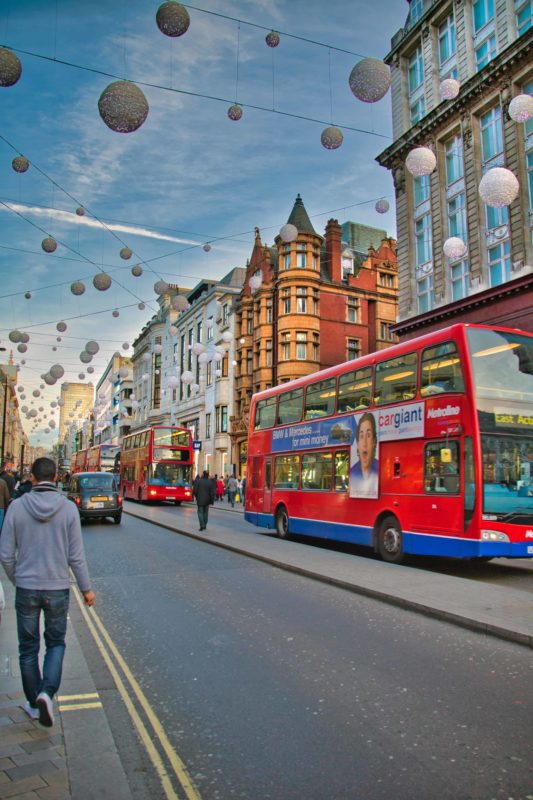 This means you might need to reorganise or cancel your travel plans.
Work Visa
Visa requirements are very stringent. The UK is a hugely popular expat destination but as a result of high levels of illegal immigration, as well as people overstaying or violating the terms of a visa, the country has become increasingly strict about who they allow into the country. Expats have to meet a multitude of requirements before they are granted a work permit for the UK.
Currently there are no Digital Nomad Visas for working in the UK, but hopefully in the near future they will implement a scheme. There are also no Retirement Visas for the UK although you maybe able to claim through an Ancestry Visa.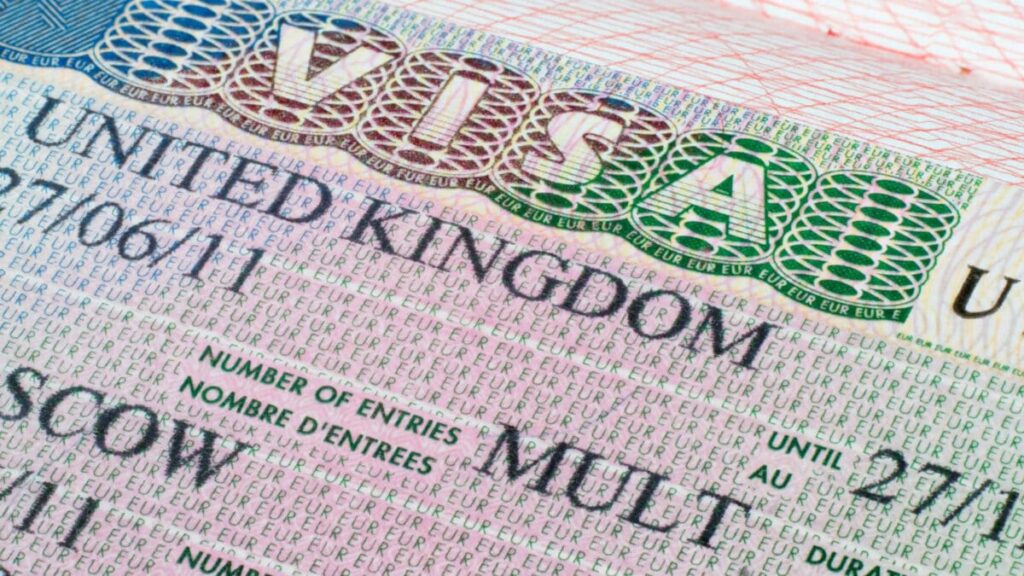 Popular work visas
Visas you can apply for without a job offer
Mortgages and buying a house
Purchasing a house in the UK can be prohibitively expensive. As a rule of thumb, you can borrow up to 4 and a half times your income – so combined earnings of around £55,500 should in theory enable you to get a £250,000 mortgage. However, affordability rules are slightly more detailed than that, and other factors may come into play.
House prices vary substantially from coast to coast. A home in a major city like London, Glasgow or Cardiff will be many times more expensive than a house not in a large city. Houses on commuter routes are generally more expensive as well.
Tips to help you prepare for your move to the UK
Gather the necessary documents
Before moving to England, you must prepare all the necessary documents to make your move smooth and more straightforward.
The first thing you need to check is what type of visa you need to study or work in the UK.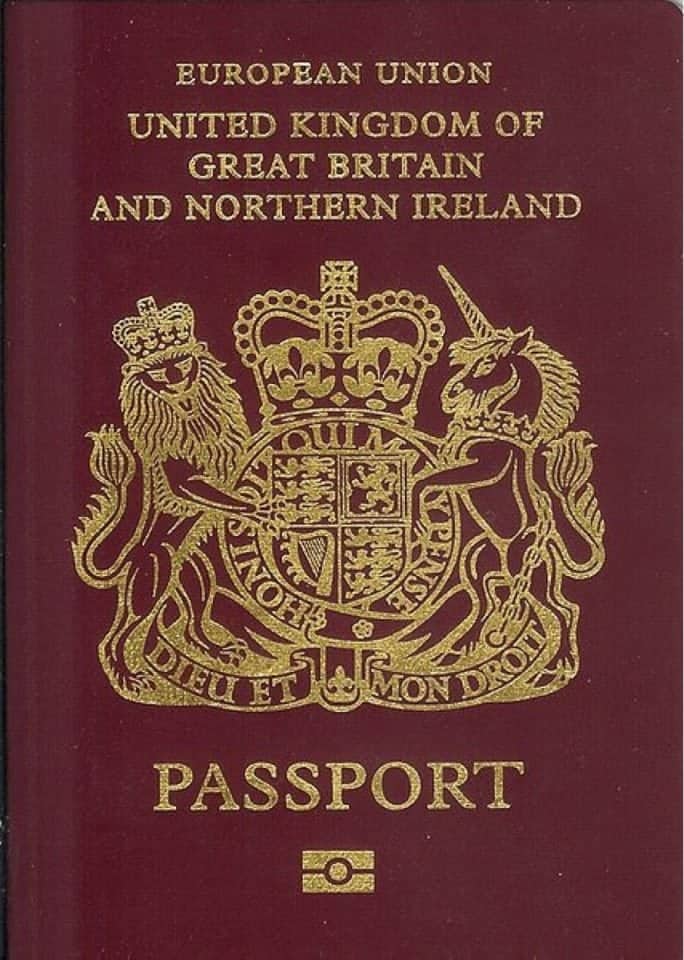 After this, ensure your passport is valid for over 6 months before moving to England. If not, you must schedule some time to renew your passport. Otherwise, you will have to find your country's embassy in London and do it from there, but it will probably take longer than in your home country.
If you have a driving license and are planning to drive in the UK, check that it hasn't expired or is about to expire before moving.
Budgeting for your move
Budgeting is a big thing about moving abroad, and you have probably asked yourself, "How much money do I need to move to the UK?"
If you come from a Mediterranean or Eastern European country, you will realise that the UK isn't cheap. However, it isn't as expensive as The Nordic countries either.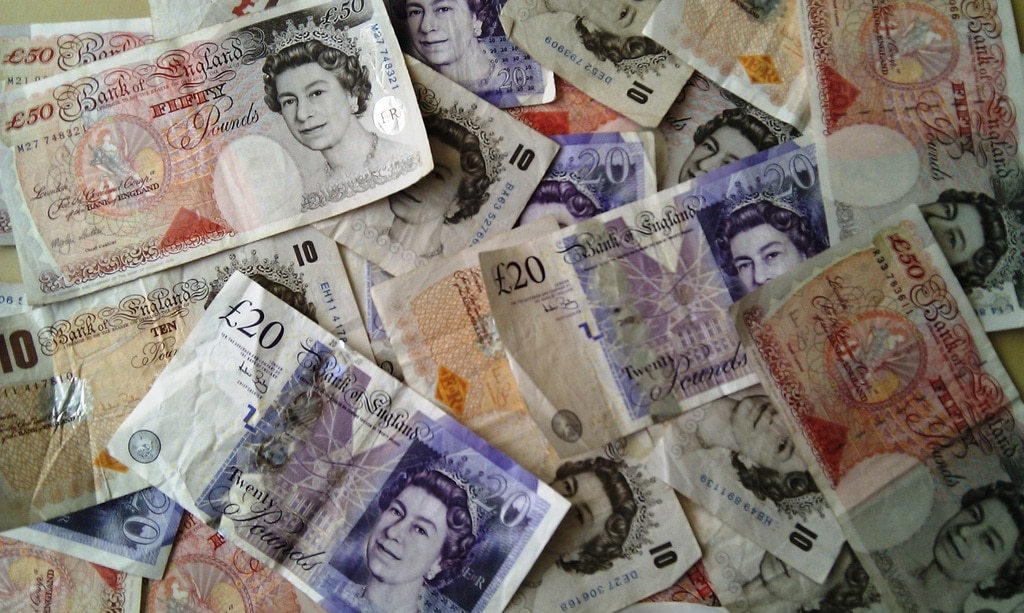 Moving to London is also more expensive than moving to other UK cities, and that is why you may consider other cities that will help you save money and afford guilty pleasures like eating out, going to the cinema, going on day trips, etc.
Here is a breakdown of the average cost of living in the United Kingdom (please be aware that prices might vary from city to city):
Rent
1 bedroom apartment in the city centre – 749.78 £
1 bedroom apartment outside the city centre – 614.61 £
Note that for UK rentals the price of Council Tax is not included in the rent, make sure you check out the location and Tax Band applicable to your chosen area. You will end up adding anywhere from just under £100 to much more onto your rent costs.
Also take into account the cost of utilities the average annual gas bill for 2021 was £575, or £47.92 each month. Costs increased by 3.2% last year compared to the prices for 2020. The average annual electricity bill for 2021 was £764. Take into account how your rental is heated as it could be an oil based system, gas or electric.
Transport
Bus monthly pass – 65.00 £
Petrol (1 litre) – 1.26 £
Leisure
1-month gym pass – 25.00 £
Cinema – 10.00 £
Meal at an inexpensive restaurant – 12.00 £
If you want to save money on food, create a weekly meal plan. It will help you avoid food waste and do the shopping easily and more smartly.
Internet and mobile phones
Average Cost of a Broadband, Phone and TV Bundle. In 2021, UK households paid an average of £44.21 a month for basic broadband options. This rose to £56.99 a month for a superfast package and £79.40 for an ultrafast package.
Depending on your phone the costs may vary, make sure your phone is unlocked and then you can use a SIM card for the UK. If you want to try to retain your existing number from your country of origin try Google Fi.
TV License
This applies to any device, including a TV, computer, laptop, phone, tablet, games console or digital box. You only need one TV Licence per household, even if you use more than one of the devices listed above. A TV Licence costs £159 for colour TV, and £53.50 for black and white. £159
Booking your flight
As soon as you make the decision of moving to the UK, start looking at the flight prices to have an idea of how much you will spend on flights.
Google Flights can help you know when the flight prices are low, average or high, and get notifications.
Don't stress yourself about the flight and book it as soon as possible so that you can concentrate on other things you must do before moving abroad.
Search for accommodation
Searching for accommodation isn't easy, especially if you dislike shared accommodation or are more selective about the location and the size of the bedroom.
The best websites to look for an apartment, flat or house are Rightmove and Zoopla. However, if you are a student and you want to experience student life at the best, you can check university campus accommodations.
My biggest advice is to arrange a viewing as soon as possible, especially if you are looking for a place starting in September, as this is the time when many people move to another city or abroad, as well as university students.
Securing accommodation from your country isn't easy, as many landlords will want to meet you in person to sign a contract. However, this is easier when you sort out your accommodation through your university. In some cases with no British credit rating you may have to pay 6 months in advance.
Open a bank account
Opening a bank account is essential in the UK, especially if you come to work in the country and banks can be very fussy on the proof of identity they require.
In the UK you can choose between a bank and a Building Society. What's the difference? The main difference between a bank and a building society is that building societies are owned and run by their members – the people who bank, save and borrow with them. In other words, you. Banks tend to be floated on the stock market, so are owned by shareholders. Often Building Societies are far easier to open an account with.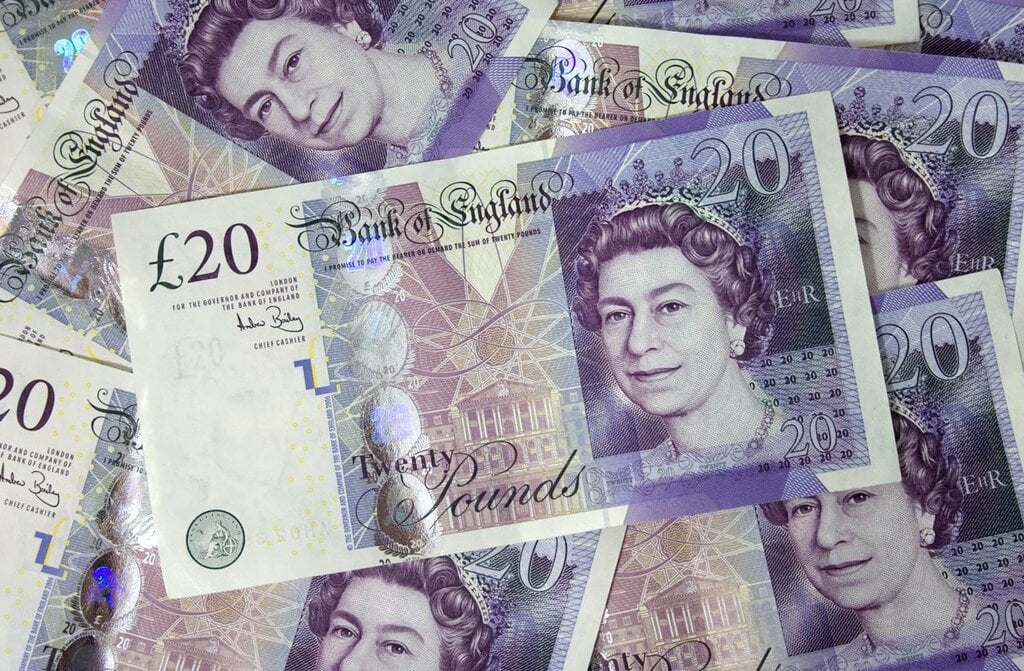 I won't advise closing your current account in your country but keep it in case you move back or go back for a holiday. However, you must open an account in the UK to make things easier and avoid losing money in the currency exchange.
In order to open a bank account in the UK, you will need proof of identity (passport or identity card) and proof of address, such as a water or electricity bill.
Exchanging your Driver's License in the UK
You may or may not be able to exchange your existing driver's license in the UK and in many cases if you can exchange unless you can prove you drove a standard automobile you will only be allowed to exchange for an automatic driver's license. In many cases if you can't exchange your license you will have one year to drive on your existing license and will then have to take the UK Driving test.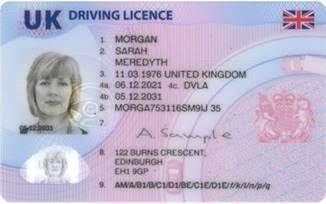 Moving your belongings
Moving your belongings to the UK can be overwhelming and expensive. But, on the positive side, there are many types of transport options available. Don't forget in the UK they have different electrical outlets so don't bother shipping many electrical items as they are not worth the trouble.
Most of these options are expensive and charge per weight, so If I were you, I would avoid taking big and heavy stuff such as furniture.
Relocation options to the UK
Air Freight
It's the quickest and most expensive way to send your things to the UK. This is for you if you are going to send a small number of items or need these things in a hurry.
Airports across the UK accept a good amount of volumes on a weekly basis. Although Heathrow Airport receives the most, East Midlands and Manchester are popular too.
Shipping Freight
This alternative way to send your items to the UK is less expensive than air freight. However, the main downside to shipping freight is how long it takes – two weeks or longer.
Some useful shipping websites are The Relocator and Eurosender.
Job search tips
One of the best things about moving to the UK is the variety of jobs and opportunities you can find nationwide.
Searching for jobs has changed a lot in the last couple of years, and you don't need to be in the UK to start looking for these jobs. You can find opportunities on many websites such as Indeed and Reed.
Most interviews will be face-to-face, so you want to make sure you will be in the country by then. However, more and more companies are arranging interviews online via Skype or Zoom after the pandemic.
If you aren't an English native speaker, and you haven't been practising your English for a while, you may want to start attending language exchanges to practice with natives, getting a free language app such as Duolingo and watching subtitled films and series.
This way, you will feel more confident to speak English in an interview once you start living in the UK.
Cultural tips for living in the UK
Something that is often forgotten is the cultural changes which sometimes lead to cultural shocks. These cultural shocks can be good or bad and are part of the moving abroad experience.
Here are a couple of things you need to know about British culture:
A cup of tea "will solve all your problems".
British talk about the weather, and you will end up just like them. You will appreciate the sunny and longer days during the summer.
British people aren't as straightforward as other nationalities, so they don't always say what they mean.
Not respecting the queue is a big no-no.
International food is a big part of the British cuisine culture. However, you will always find the traditional fish and chips and Sunday roast, the British love eating out and having food from around the world, especially Asian food.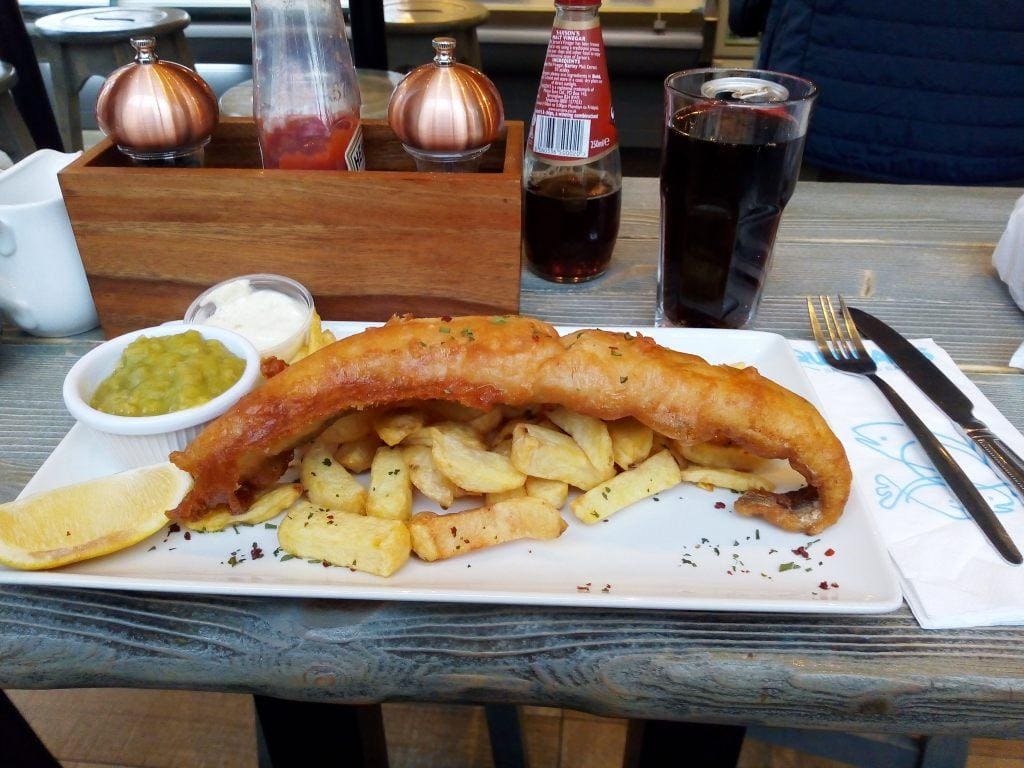 FAQs About Living in England
Is living in England expensive?
This totally depends on where you live, for example a rural location where you need a car may be a lot cheaper for purchasing a house or renting but your transportation costs could soar with a car or having to commute to the City for your job.
Is living in England safe?
Like anywhere else in the world England is safe as long as you take precautions and be aware of your surroundings.
Do I need a visa to live in England?
Probably unless you were born there or can claim ancestry through a parent or grandparent.
Is the UK a bad place to live?
If you don't like 4 seasons in one day and prefer really hot sunny weather they UK might not be for you. But the UK isn't a bad place to live as long as your have a sense of adventure and want to explore this fascinating country.
Is the UK a good place to live?
I love the UK, yes it can be expensive but with all the historic sites to visit, very friendly people and pub culture what more could you ask for?
Living in the UK vs. Canada
Having lived in Canada for many years when I returned to the UK I had the best time of my life. I just couldn't get enough of the place and there was no snow. Having lived in Ontario in the snow belt it made a refreshing change to watch the British struggle with less than an inch of snow on the ground and close down the country when I would have to shovel myself out of my driveway every day in winter.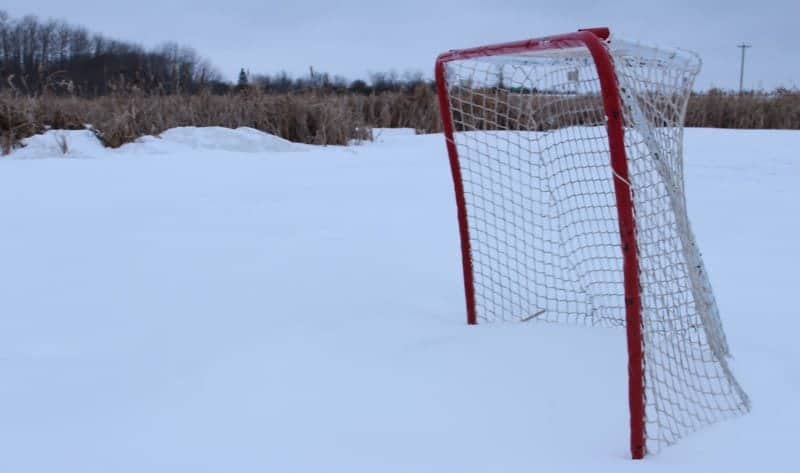 Living in Scotland vs. England
One of the best things of living in Scotland is that it is much cheaper than many places in England. The living costs in most Scottish cities are around 10% cheaper than those in popular UK cities. In fact, living in Scotland is supposedly 30% cheaper than London.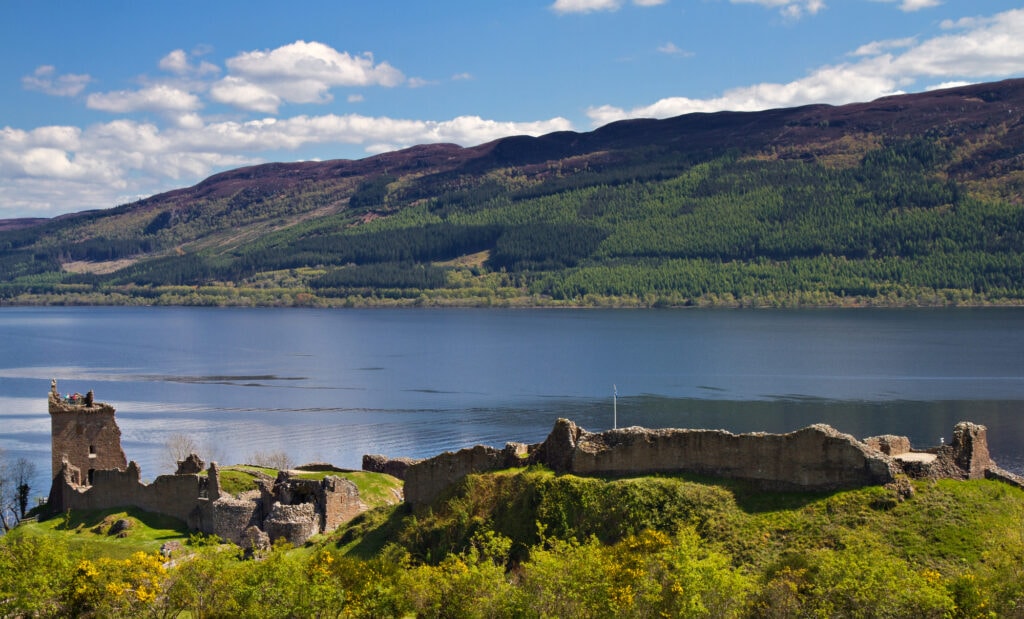 The cons of living in Scotland include its unpredictable weather, with cold winters and wet summers and snow in many areas. Scotland is a relatively small country, so there can be limited job opportunities in certain areas outside the major cities.
Living in Wales vs England
Wales is a great place to live with stunning coastlines, fabulous beaches and more castles than any place in Europe, Wales is a history lover's dream come true. However, that goes hand in hand with less job opportunities but a 15% lower cost of living which is good.
Travelling in Wales can be more complicated than England although the train system is pretty good. However it can be more expensive to travel from as you would have to use the airports in England to fly to Europe.
Living in Northern Ireland vs England
On average, the cost of living in Northern Ireland is 1.27 times less expensive than the rest of the United Kingdom average. With excellent professional opportunities, cheaper living costs and access to world-class services, Northern Ireland offers it all. And as the happiest place in the UK, you couldn't ask for more!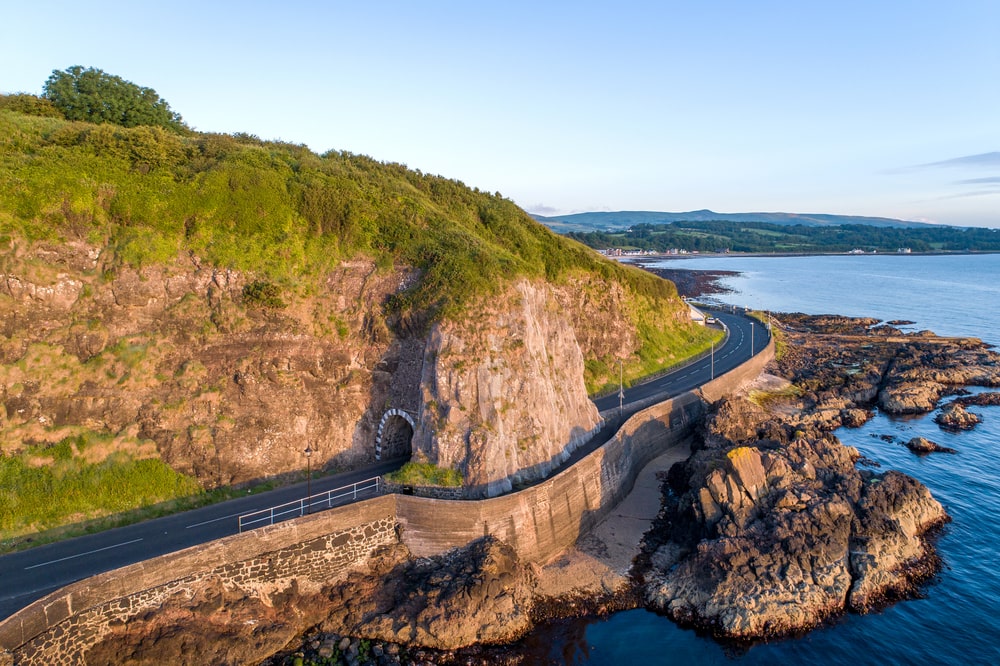 Northern Ireland is a great place to consider moving to. UK citizens can still access benefits, such as the NHS and the cost of living and property prices are significantly lower. In general, it has a quieter pace of living compared to England.
Top 10 Cheapest place to live in England and the UK
Durham, North East England.
Leicester, Leicestershire
Stirling, Scotland
Lancaster, Lancashire
Newcastle
Coventry
Hull
Derry – Londonderry N. Ireland
Living in the UK has its fair share of advantages and disadvantages. On one hand, it boasts a rich cultural heritage, exceptional healthcare system, and well-established educational institutions. On the other hand, high cost of living, unpredictable weather conditions and long working hours can make life challenging for many people. Ultimately, whether or not to choose the UK as your permanent residence depends on your personal preferences and priorities. It is important to weigh both the pros and cons before making a decision that will have a significant impact on your future.
Pin it to save it

Latest posts by Faith Coates
(see all)