The Most Stunning towns and villages to Visit in Yorkshire
The buzz and hustle in the north of England's Yorkshire market towns and the hum of folks getting the freshest meats, veggies and cheeses from their local farmers is intoxicating. Not to mention the deliciousness of picking up hot and fresh Yorkshire pies and other delicacies.
If you planning your Yorkshire travel list to visit and see some of the attractions in Yorkshire such as York or exploring the nearby Yorkshire Dales, and the beautiful coastal regions you mustn't miss this list of the most charming towns and villages that are worth a visit.
Villages in Yorkshire don't hold a market every day but generally speaking each Market Town in Yorkshire hosts a market on specified days of the week in the market square. This allows the market vendors to take part in more than one market.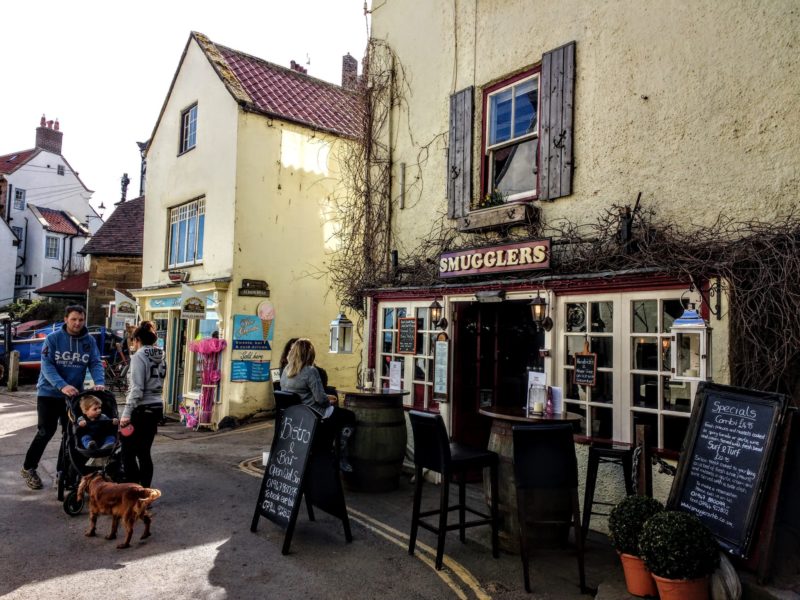 North Yorkshire is a strikingly beautiful area to visit in England. We were lucky enough to take on a house-sitting job in a little village called Snainton which was perfectly positioned to visit historic cities like Scarborough, Pickering York and Whitby and to really enjoy the Yorkshire coastline and country.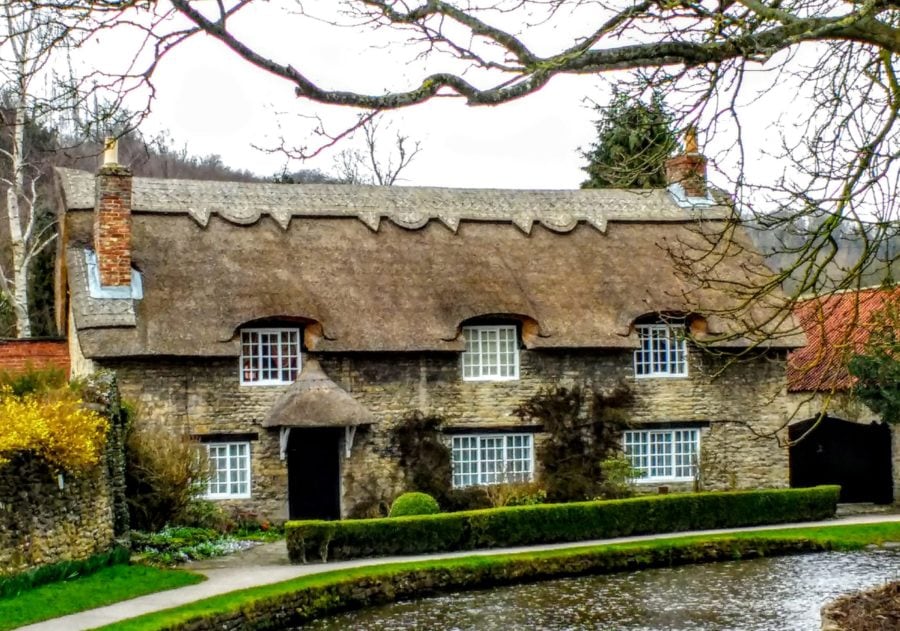 From all the pretty Yorkshire Villages to the Yorkshire Market Towns spending over a month in Yorkshire in spring was an absolute treat. If you love the English scenic countryside then you will find no shortage of gorgeous villages and towns redolent with history to visit.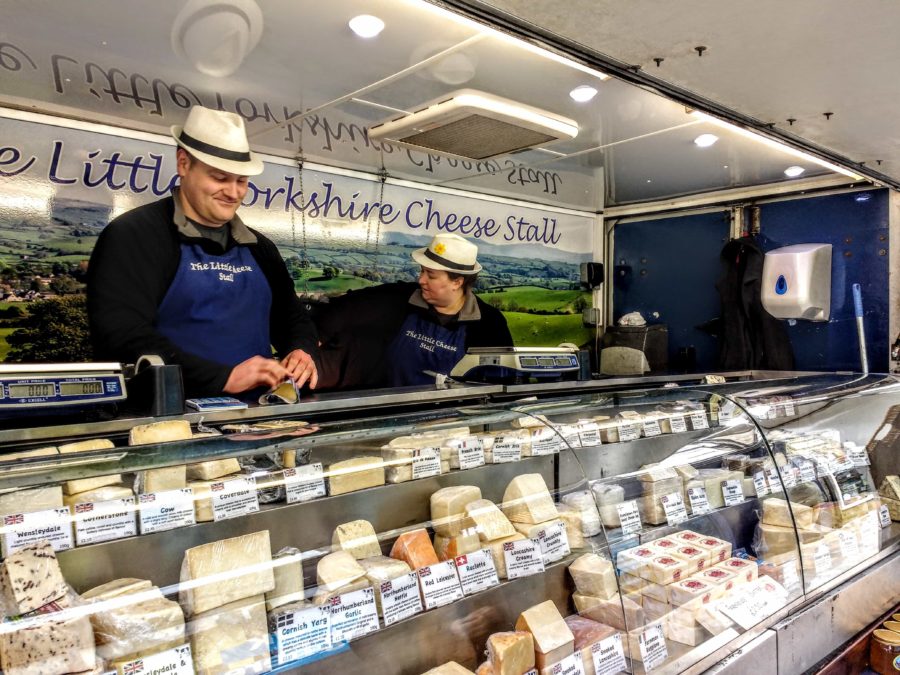 One of our favourite activities is to make sure we visit market towns and see all the farmer's markets we can and Yorkshire has an incredible variety of markets to check out. From the gourmet heights of Malton's Market once a month to the delights of Pickering every Monday we make it our mission to find a market.
England is awash with market towns and Yorkshire is no exception. Market towns have a long history here dating back to Medieval times when farmers would come into the villages once a week to sell fresh fruit and vegetables along with meat, eggs and poultry.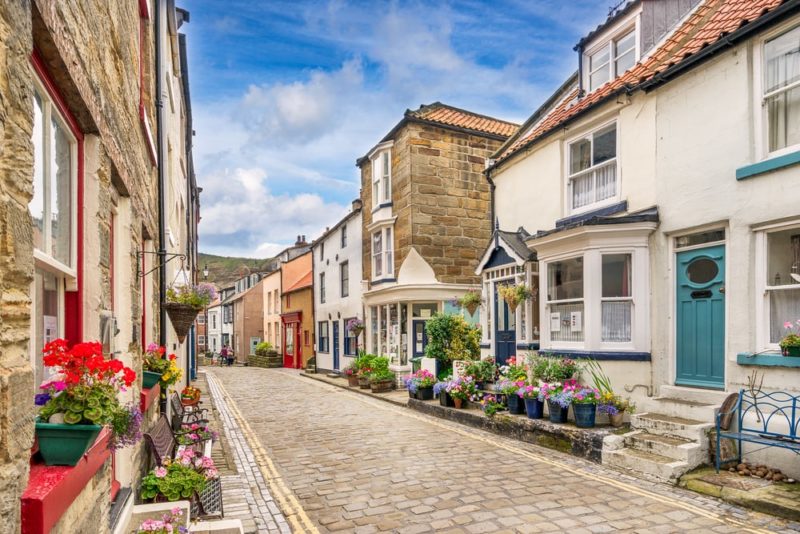 Charming towns and villages in Yorkshire to visit
The beautiful old villages and towns in Yorkshire are an absolute treat to visit and although its hard to decide which ones to make the list (there are so many) we have chosen 14 of our absolute favourite best places to visit in Yorkshire.
What is a market town in the UK? Travelling in and around the countryside in the UK you may have wondered what the difference is between a village and a market town. Well a market town has a historic right (called a Royal Charter) dating back to the middle ages to hold markets in a square within the centre of the settlement.
Yorkshire has some of the most picturesque towns and quaint villages in England. Not to mention the incredibly beautiful landscapes of the North York Moors National Park Market and the Yorkshire Dales. Market towns in Yorkshire do vary – some are strictly farmers selling their produce, fresh meat and so on and others are a combination of vendors from those selling Bric a Brac to bras and fresh baked goods.
Market towns in Yorkshire do vary – some are strictly farmers selling their produce, fresh meat and so on and others are a combination of vendors from those selling Bric a Brac to bras and fresh baked goods.
Most markets unless otherwise stated will sell a range of products so don't be surprised to see you can pick up some incredible meat pies and a couple of pairs of boxers at the same time.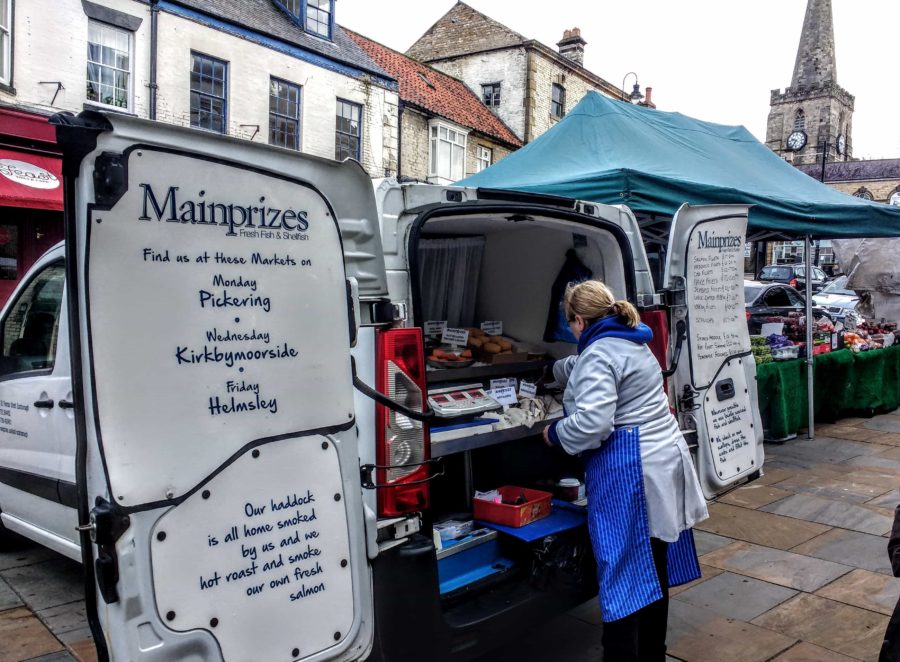 Helmsley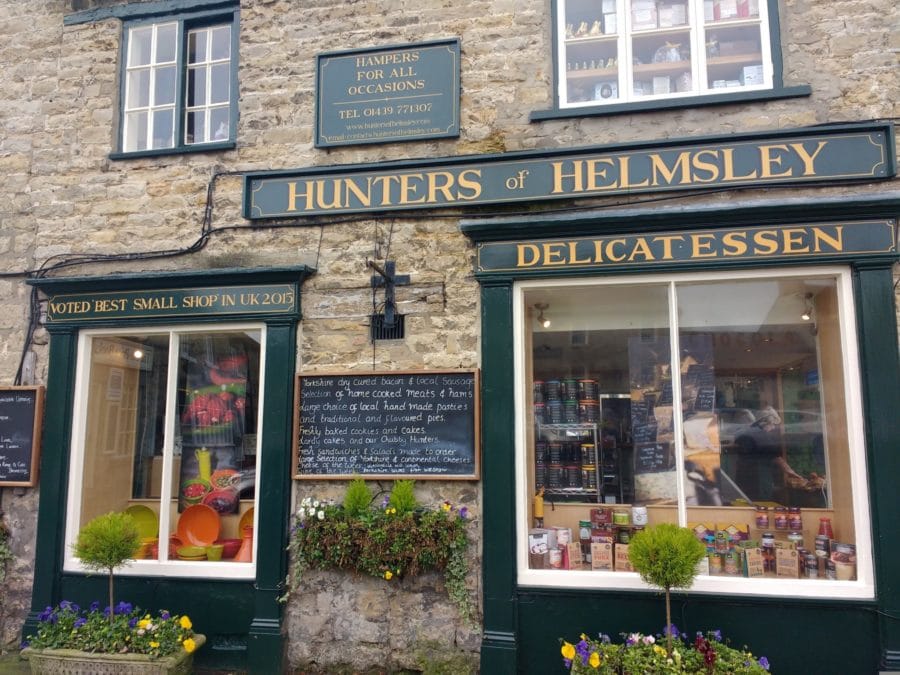 Helmsley is a small market town nestled on the edge of the moor and was named Market Town of the Year and one of the prettiest to visit and there's a castle to see. There are over 60 independently owned shops in Helmsley selling various items from kitschy souvenirs to some of the best pastry and meat pies I have ever tasted.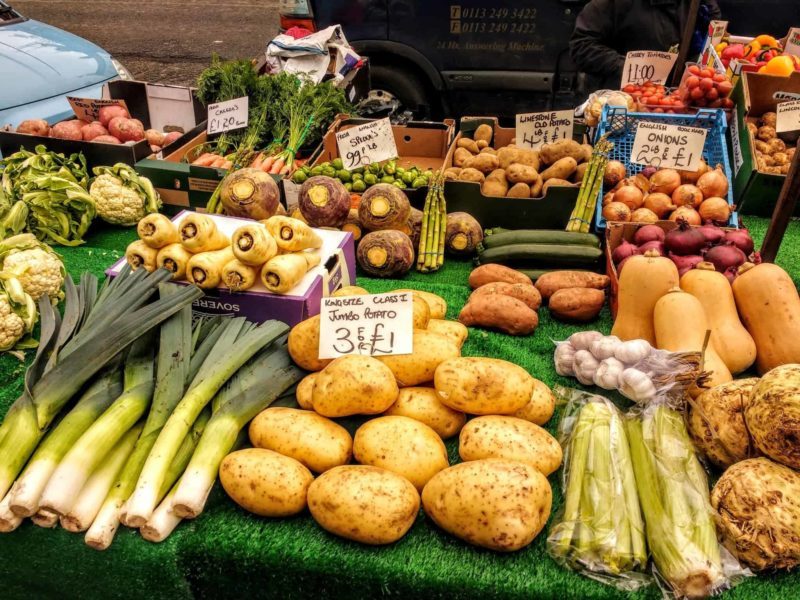 The village square is full of traders on a Friday and there is an abundance of tea shops to enjoy some Yorkshire cakes in.
You can also visit Helmsley Castle at the edge of town and learn how the castle evolved over the centuries, from a mighty medieval fortress to a luxurious Tudor mansion, to a Civil War stronghold and a romantic Victorian ruin.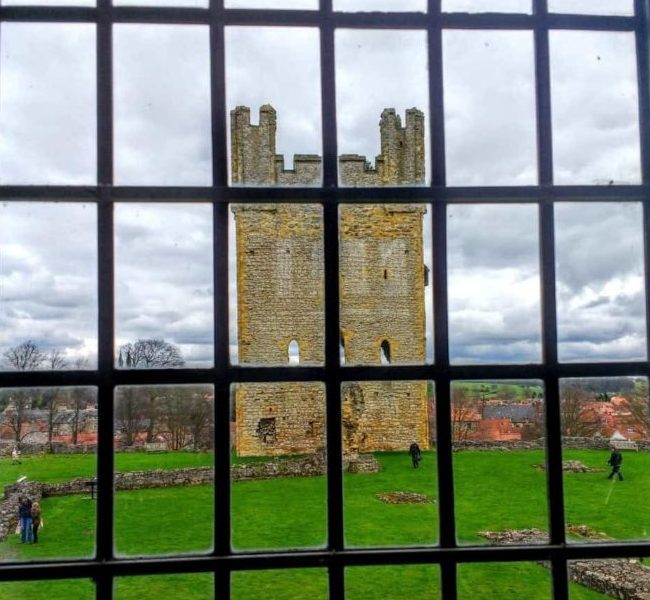 Take a short journey down the road and check out Rievaulx Abbey, as you drive down the hill this perfect gothic ruin looms romantically in the gorgeous valley.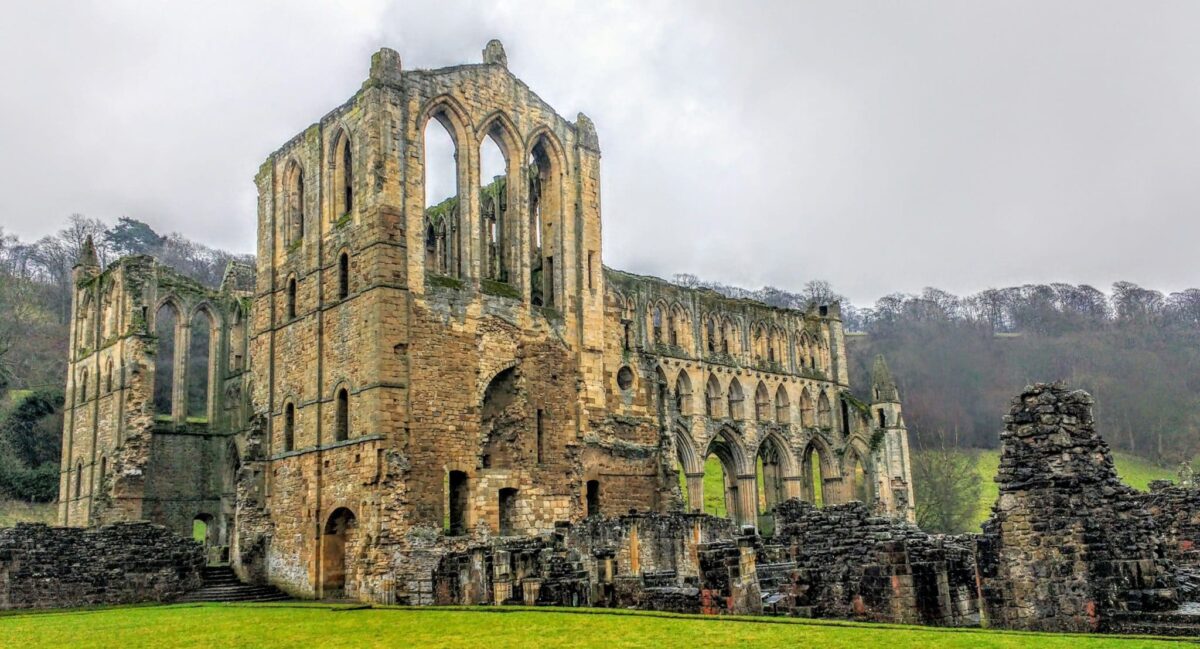 Malton
Malton is the Food Capital of Yorkshire and its twice-monthly market is a feast for the senses. From fat beautiful sausages to some of the best homemade cider this market is simply a must-see. Malton was by far my favourite Yorkshire Market Town beyond a doubt.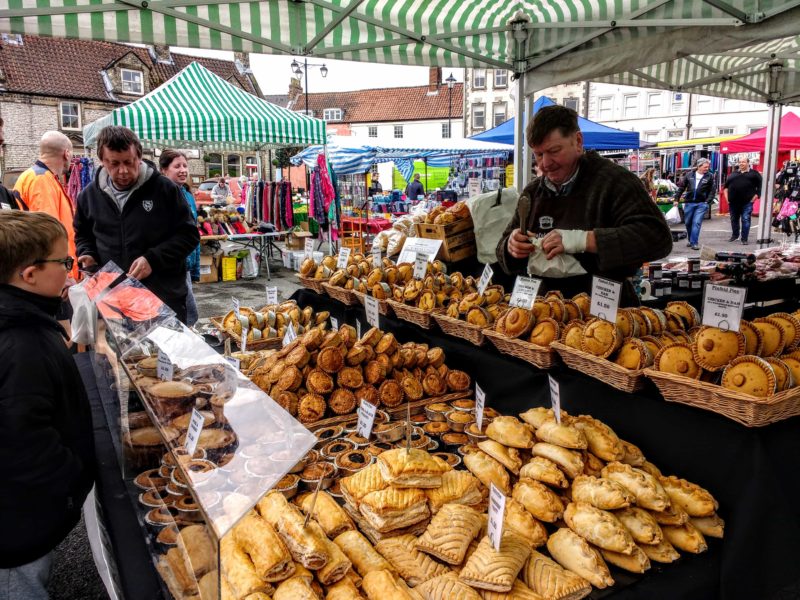 Great restaurants, tons of free samples and great local produce make this a great day out. The Food Market in Malton will have its own post shortly.
Malton market days are every Saturday in Malton's central market place where you'll find gifts, interiors, fashion, food, art and lots more.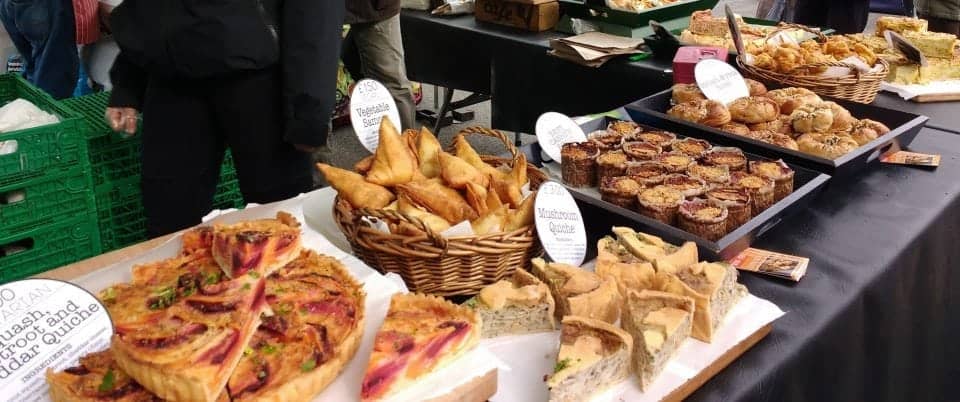 Wensleydale
Wensleydale, the upper valley (dale) of the River Ure in the Pennine highlands is renowned for being the origin of Wensleydale cheese and continues to be the location of the Wensleydale Creamery where it is produced. Additionally, it is also home to Hardraw Force, which holds the distinction of being the tallest waterfall in England.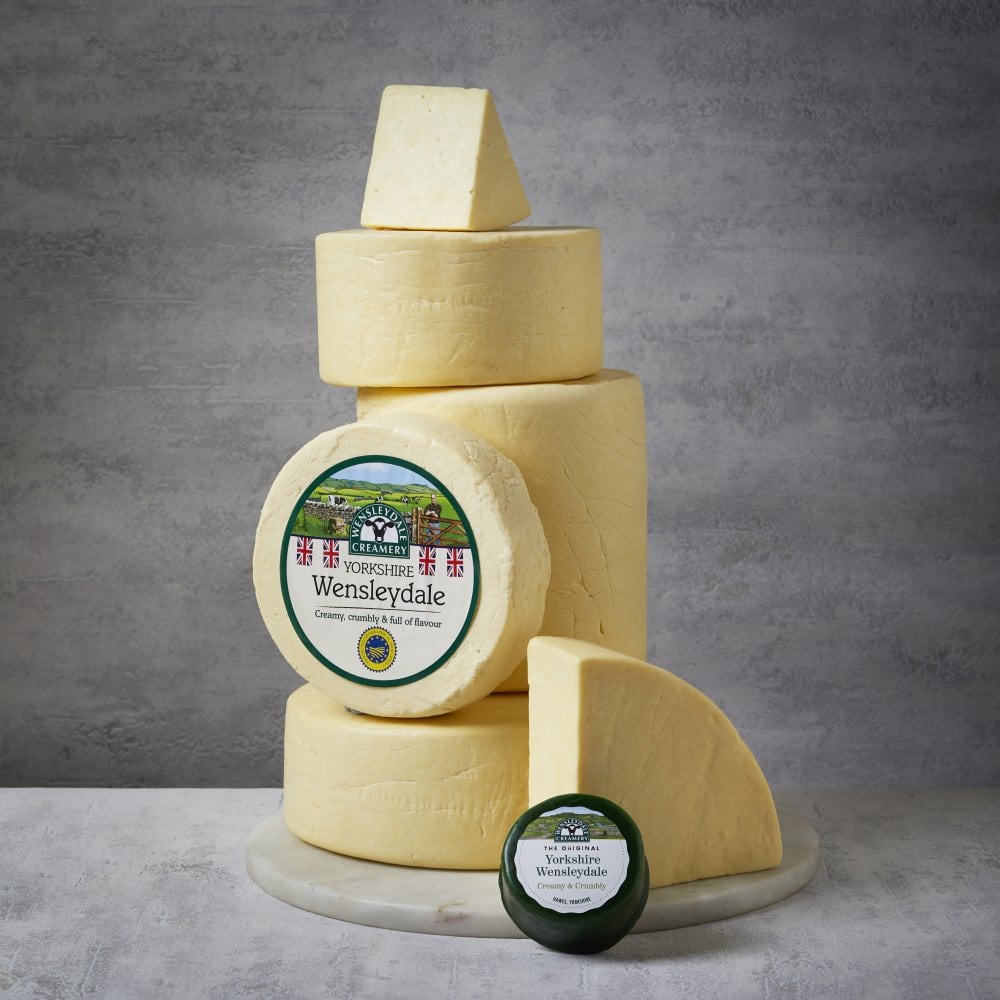 Haworth Village
An iconic Yorkshire village Haworth is the centre of what is known now as Bronte Country and is on a steep hill with a cobbled main street. This is were the Brontë sisters grew up and wrote their novels. Here you can visit all the Brontë attractions and the area known as Brontë Country! Brontë Country is the name given to an area of south Pennine hills west of Bradford in West Yorkshire, England.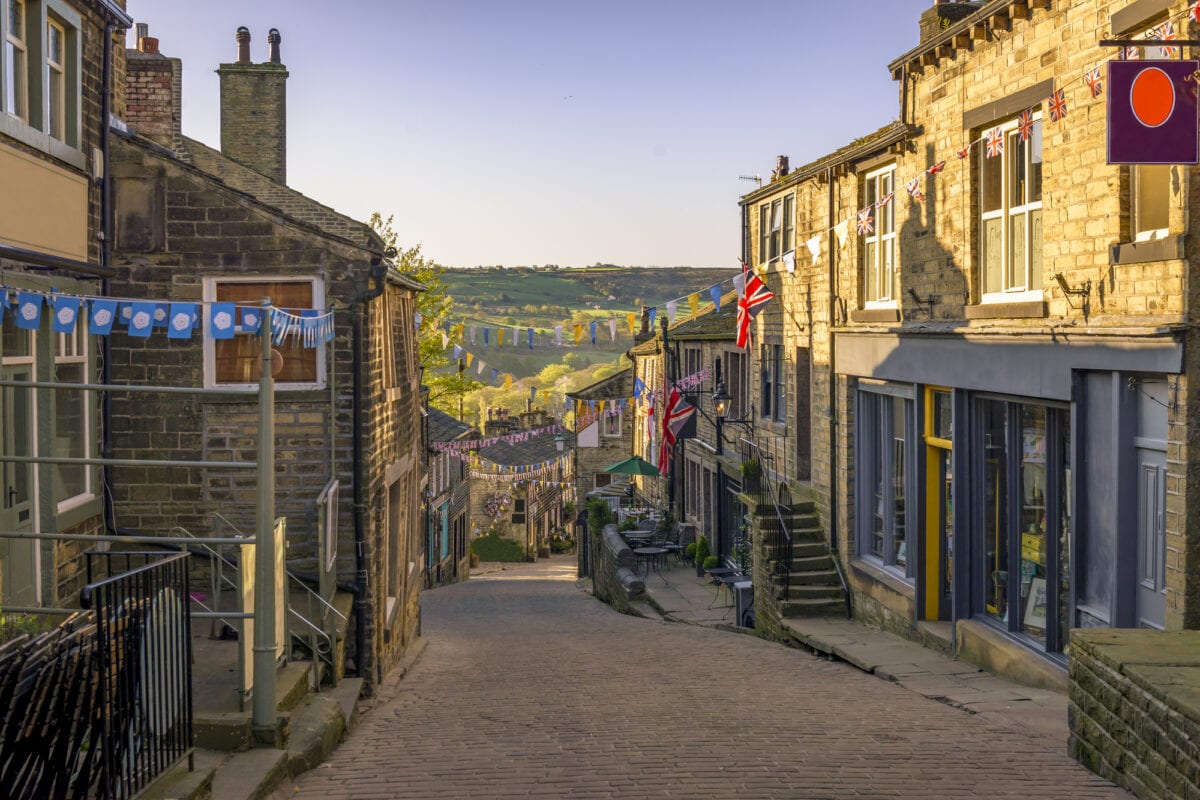 Hebden Bridge
In 2005 Hebden Bridge in West Yorkshire was called one of the funkiest towns in the world in Highlife, the British Airways flight magazine.
Once recognized for its production of utilitarian work-wear such as cords and moleskin, Hebden Bridge has successfully transformed itself into a thriving center for the arts and alternative lifestyles and is well worth a visit. Visitors can explore a plethora of galleries, gift shops, and whole-food stores, showcasing the town's creative offerings and unique character. Additionally, a canal-side center dedicated to alternative technology adds to the town's diverse array of attractions.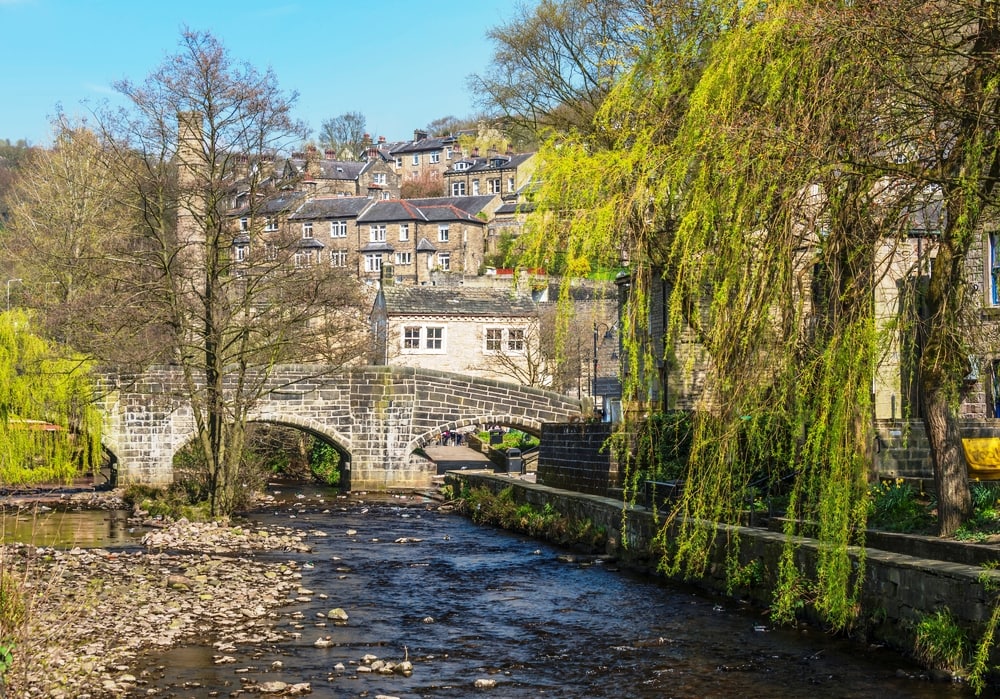 Hebden Bridge, is a vibrant town nestled in the Pennines and known for its funky charm and rich industrial history. The highly anticipated Handmade Parade, featuring locally designed and crafted giant puppets on the theme of Food, takes place in June and Hebden Bridge becomes an off beat tourist attraction you must visit.
Whitby
Whitby is outstandingly atmospheric, with the brooding Whitby Abbey ruins looming over the North Yorkshire Coast inspired Bram Stoker's Dracula Whitby has charm and history.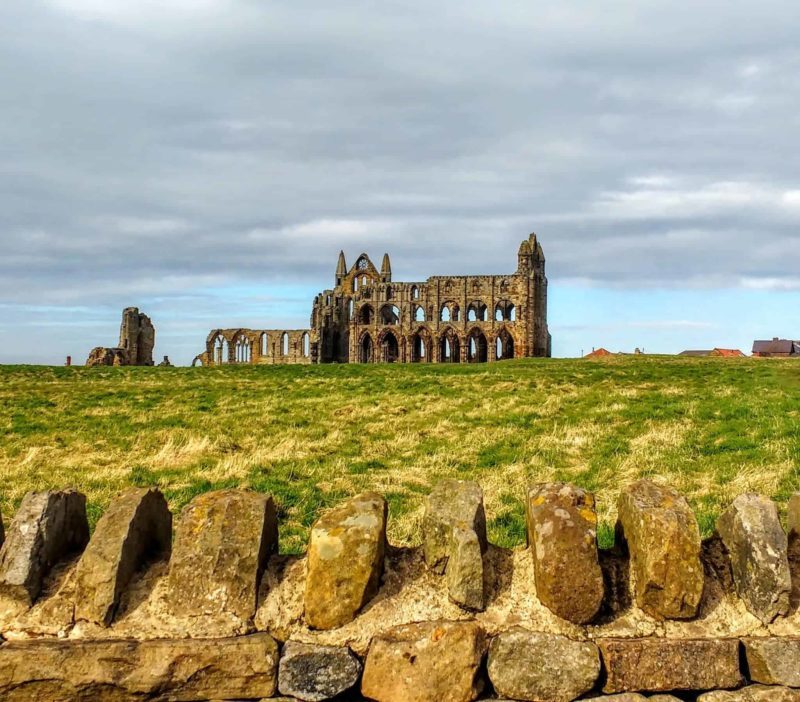 The narrow little streets in the town centre give you a feeling of having gone back in time and are full of independent retailers with some funky things for sale providing the perfect setting for a charming and unique shopping experience. Renowned for its unique blend of local craft shops and jewellers (including highly sought-after Whitby Jet Jewellery).
Don't miss England's oldest medieval street in York – The Shambles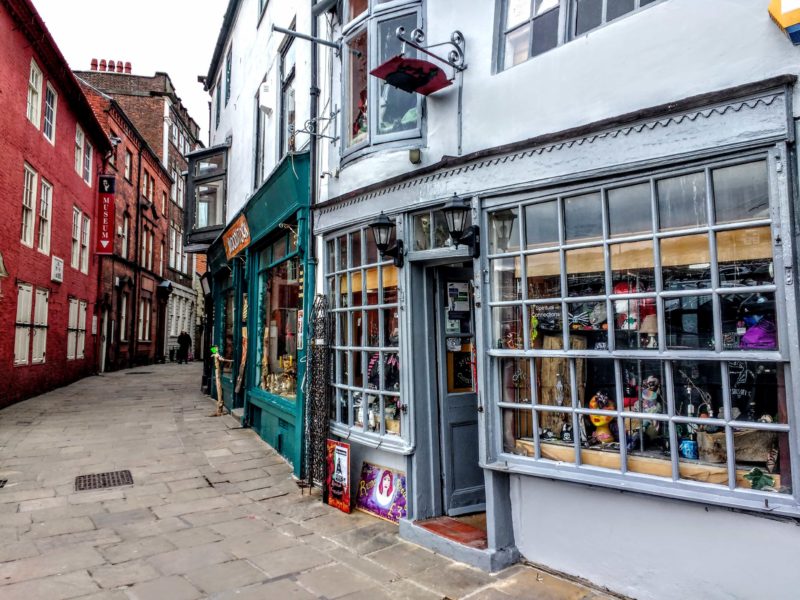 Pickering
Pickering is a pretty and amiable market town on the edge of the North York Moors. Nestled between a Castle and the river Pickering is a charming village with little alleyways lots of tea shops and a great market on Mondays. Don't forget to take a look at St. Peter & St. Paul's Anglican Church with its world-famous 15th Century wall paintings.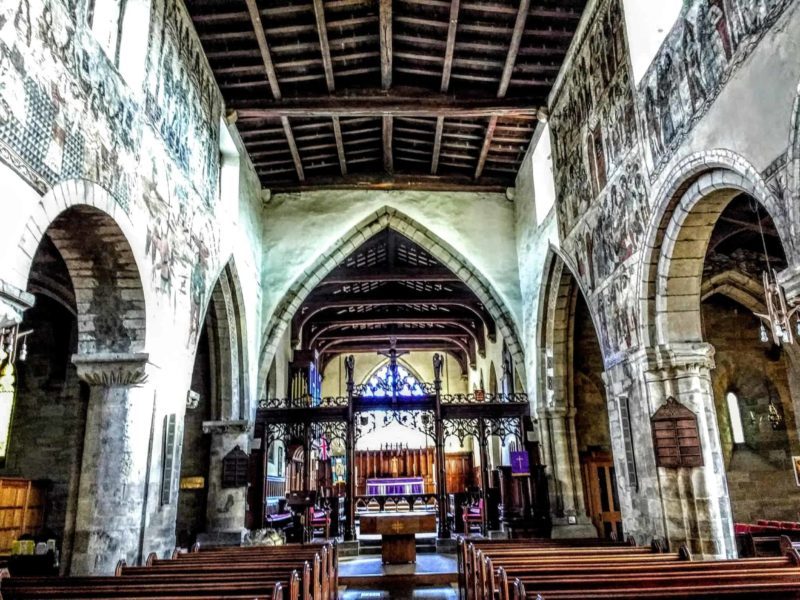 Besides the Malton market, Pickering is my favourite market town in North Yorkshire. They have a great little market on Mondays that encompasses baked goods, the fish van, a cheesemonger with some awesome Yorkshire cheeses, and of course a couple of fruit and veg guys.
Pickering is also a stop on the North York Moors Railway which takes you on a steam train journey through Yorkshires rolling hills and beautiful countryside.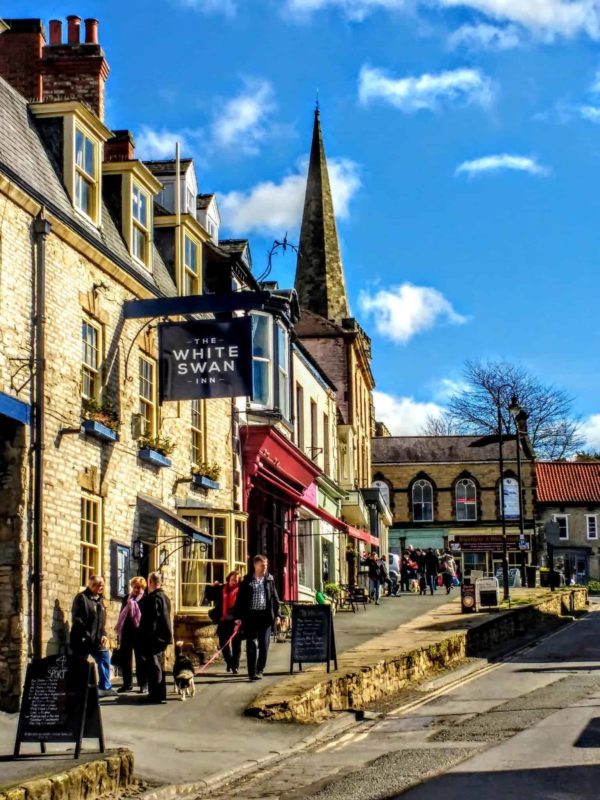 Robin Hood's Bay
Robin Hood's Bay is historically known as smugglers' haunt and has a long history of evading the law which is where the name comes from, not as in the Robin Hood of Sherwood Forest. There are absolutely stupendous views from the top of the village, you cannot take your car down into the village but must park at the top and walk down.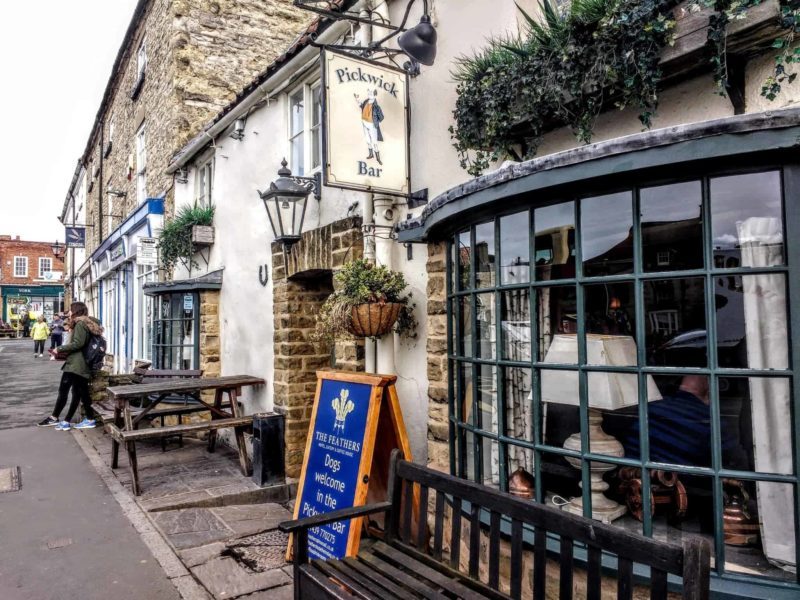 The village itself is charming and atmospheric with its lovely beach, pretty cottages and winding hill. Famous for being an ancient fishing village. On a summer's day or any warm day for that matter, you will see the Brits out crabbing and looking for cockles and whelks in the tide pools of the beach. Absolutely brilliant place for fish and chips by the shore.
There are no markets in Robin Hood Bay but you will see plenty of farm shops on your way to find it. These farm shops have a superb range of products including the family farm's produce and food made on the farm itself.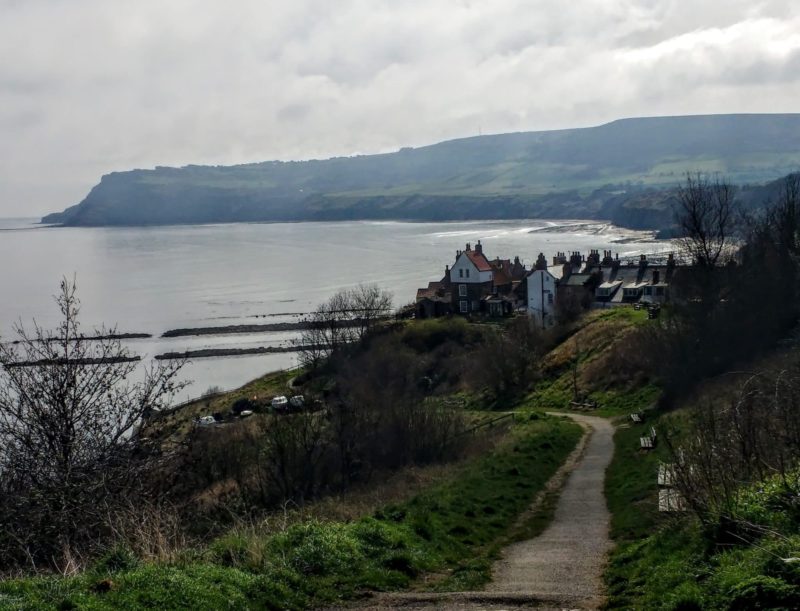 Burnsall Village
Burnsall is a small village and one of the Yorkshire Dales prettiest villages situated by the River Wharfe and famous for its beautiful views and scenery and its picturesque bridge.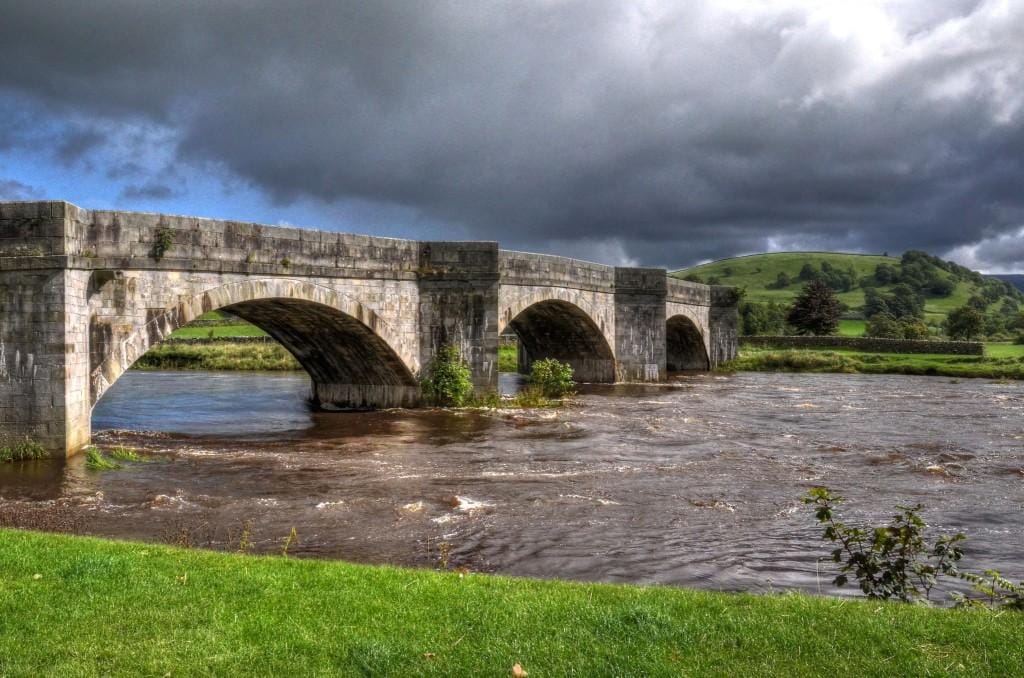 Thornton le Dale
Thornton le Dale is a beautiful picturesque village with stone cottages, independent shops, great pubs, and I believe one of the most beautiful towns in Yorkshire. Yorkshire Village has lovely stone houses, a river running through and some delightful architecture. You can't help but fall in love with this place.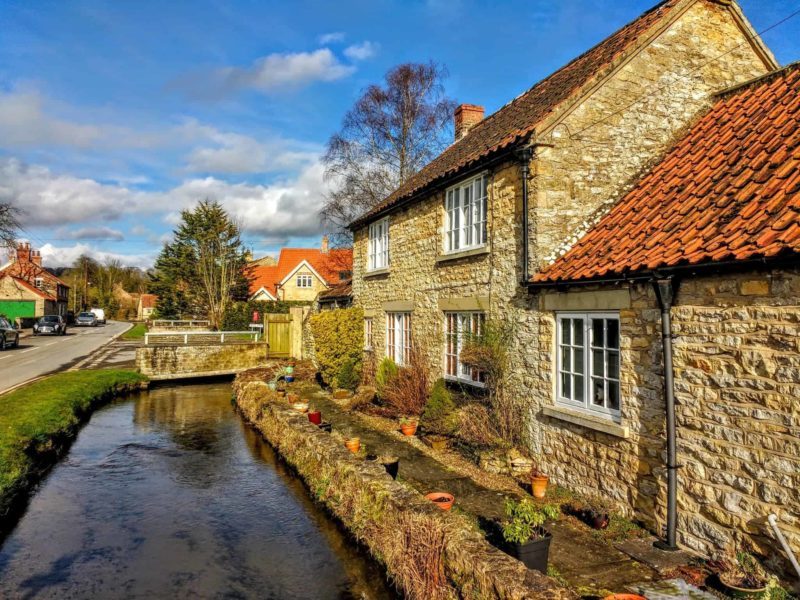 Check out Mathewson's fabulous antique car museum where they have great auctions once a month. You can see vehicles and motorcycles, mopeds and scooters plus tons of interesting car and vehicle memorabilia. I was pretty sure I spotted some British Celebs at the auctions, not to mention a few cars and bikes I could happily own.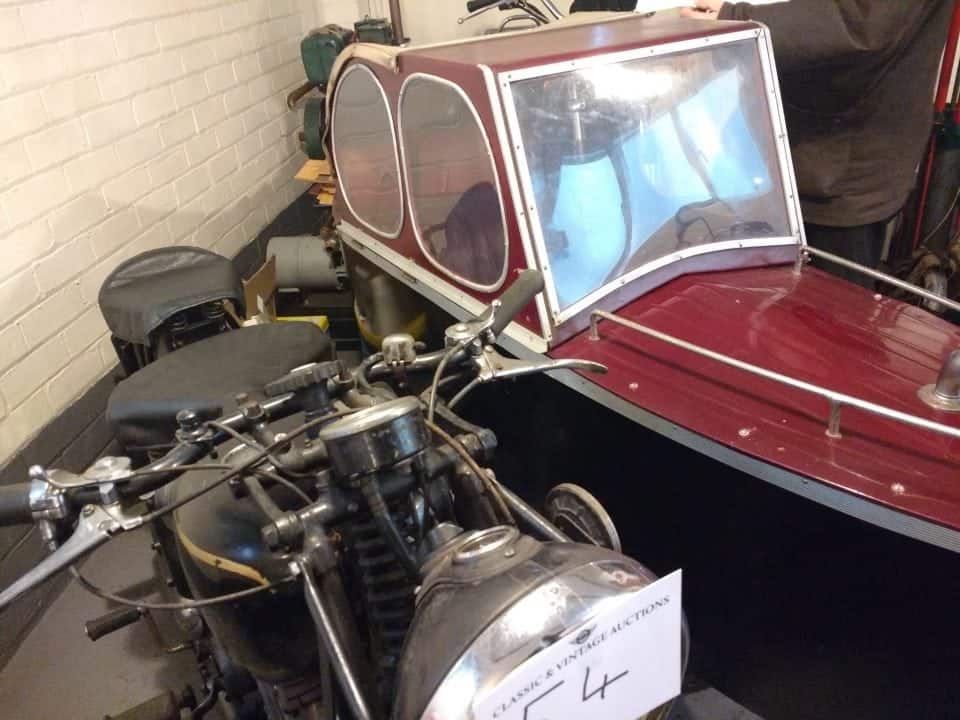 If you love antique steam trains take a ride on the North Yorkshire Moors Railway
Lady Lumley's Almshouses are a restoration project that provides subsidized housing for older folks on the edge of the town square. Lovingly restored and renovated the original almshouses date back to 1657 when Lady Lumley bequeathed her estate for the creation of a school and almshouses for the poor.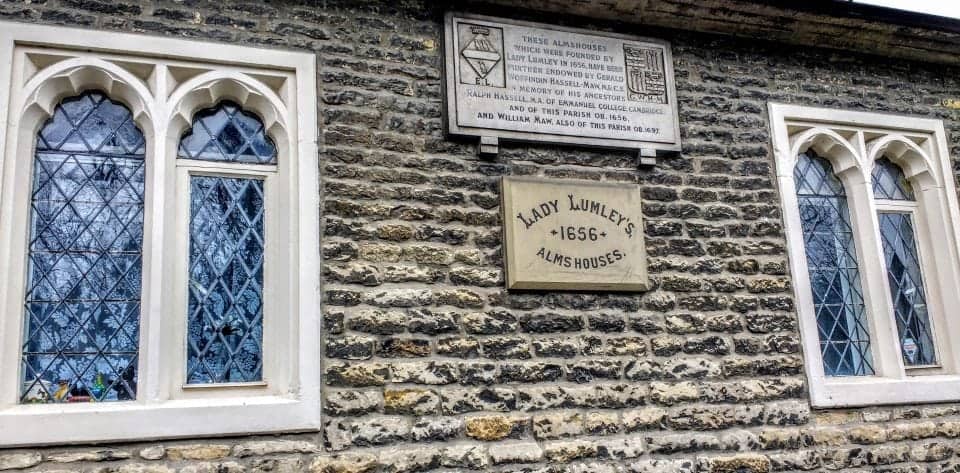 The Square is in the centre of the village and here on the village green, you will see the Market Cross and Stocks. There isn't a market in the square anymore and the last time the stocks were used was in 1874.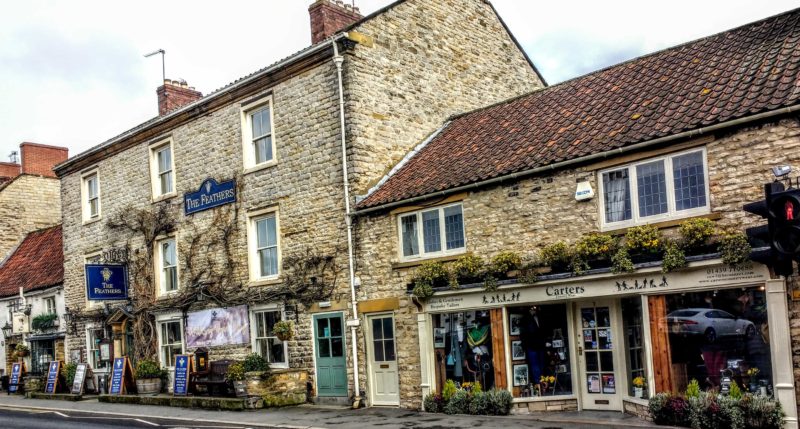 Thirsk
If you are a Downton Abbey fan you may recall the name Thirsk which is used in the show. You never actually see Thirsk but if you are up that way in North Yorkshire Thirsk is a charming town with a great artisan market. There are cobbled streets, lovely stone houses and the Thirsk Racecourse if you love watching the horses run. The market days are every Monday and Saturday all year long.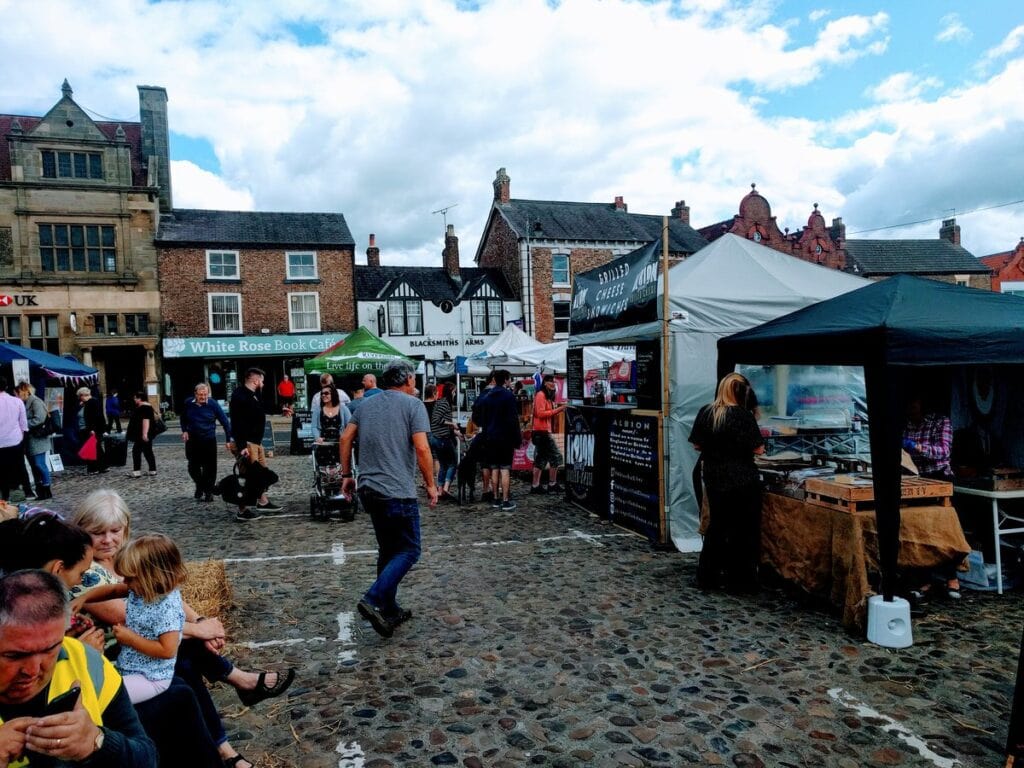 Skipton
Skipton is another of those small market towns in North Yorkshire and it is known as the Gateway to the Dales. You can visit Skipton Castle or stroll down the Leeds-Liverpool Canal while enjoying a snack you picked up from the Market. The High Street in Skipton is where you will find the market and market days are Monday, Wednesday, Friday and Saturday. Different merchants are set up on different days.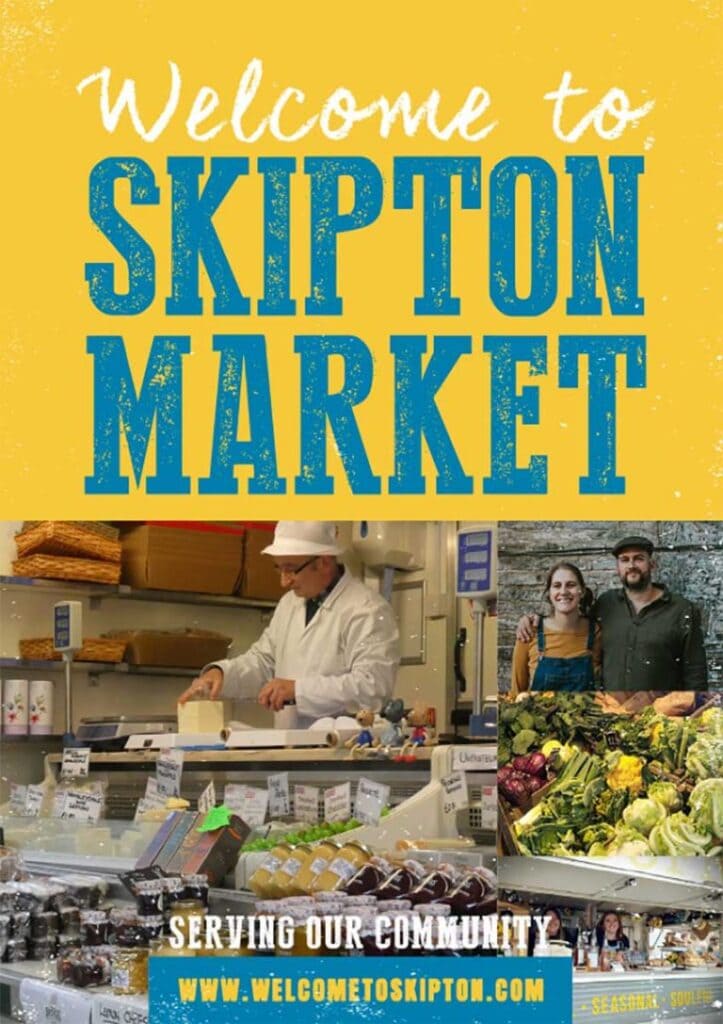 Richmond
On the edge of the Yorkshire Dales National Park, you will find Richmond. A very popular town to visit Richmond has some gorgeous Georgian architecture, a Norman Castle, lovely cobbled streets and views of the beautiful River Swale. Founded in 1071 by the Normans Richmond has a fascinating history. Market days here are every Saturday and on the 3rd Saturday of the month, there is an artisan farmers market.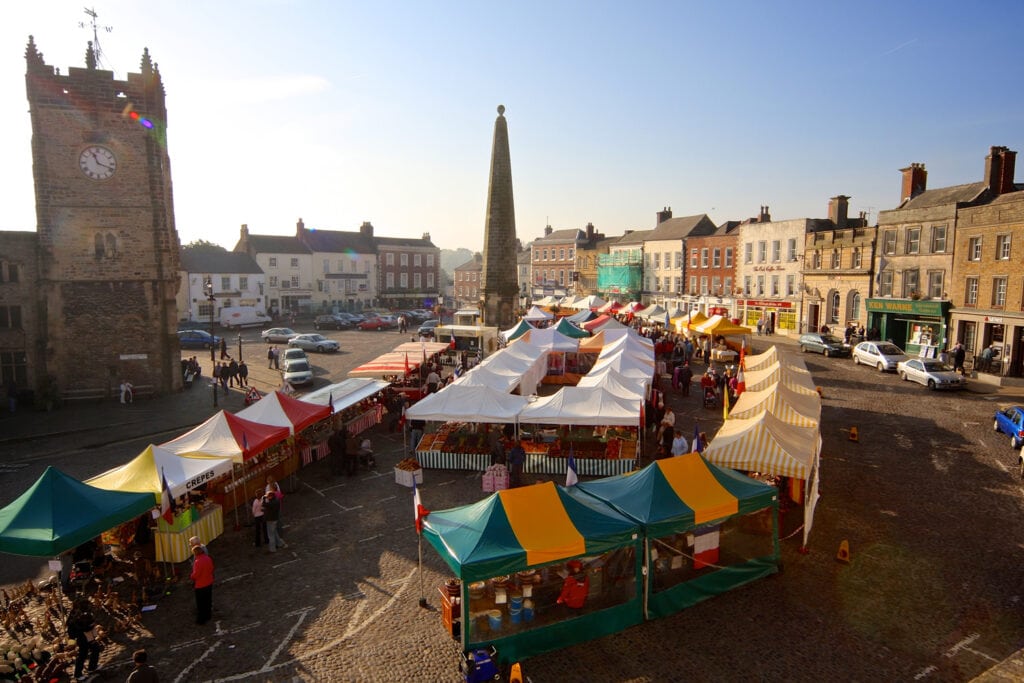 Grassington
Grassington is an old market town and is a pretty little village located in the heart of the Yorkshire Dales, and is known for its natural beauty, traditional stone buildings, and rich history.
The village retains much of its traditional character its quaint streets are lined with stone houses, many of which date back several centuries, giving the village a timeless feel.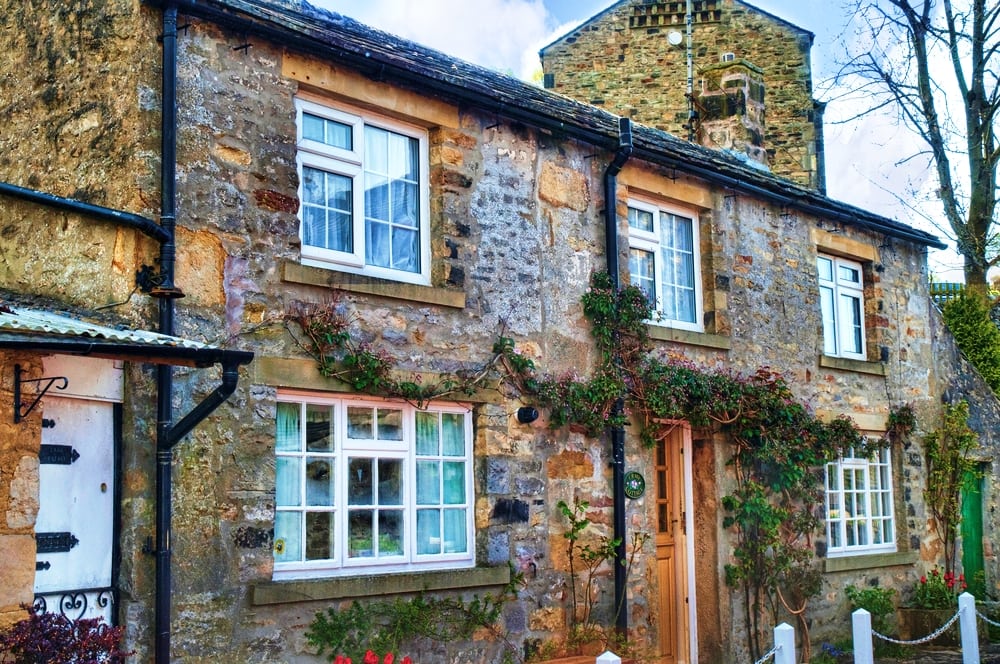 Grassington's main focal point is its cobbled square and streets, which are is surrounded by pubs, shops and cafes. The square serves as a gathering place for locals and visitors alike, especially during the annual Grassington Festival, a renowned arts and music event that attracts artists and performers from all over.
These are just a few of my personal favourites from my time in Yorkshire. The list below is from the North Yorkshire website
Yorkshire Market Towns list
Monday
Kirkby Stephen, Pickering, Selby, Scarborough, Skipton, Thirsk
Tuesday
Bedale, Hawes, Kirkby Lonsdale, Richmond (indoor), Scarborough, Settle, Whitby
Wednesday
Knaresborough, Kirkbymoorside, Masham, Northallerton, Scarborough, Sedbergh, Skipton
Thursday
Guisborough, Kirkby Lonsdale, Richmond (indoor), Ripon, Scarborough, Tadcaster, Wetherby
Friday
Easingwold, Helmsley, Leyburn, Reeth, Redcar, Richmond (indoor), Scarborough, Skipton, Stokesley
Saturday
Appleby, Guisborough, Malton, Masham, Northallerton, Richmond, Scarborough, Skipton, Thirsk, Whitby
Sunday
Yorkshire towns and villages offer a unique blend of history, culture, and commerce. From the vibrant streets of Skipton to the charming alleys of Helmsley, each town has its own character and charm that make it worth exploring. Whether you're looking for fresh produce, handmade crafts or simply a pleasant day out with family or friends, these towns have something to offer everyone. So why not plan a trip to one or more of these delightful destinations and discover all that Yorkshire market towns have to offer?
Yorkshire is a region that boasts a remarkable array of villages and towns, each with its own distinct character and charm. From the picturesque village of Grassington, nestled amidst the breathtaking Yorkshire Dales, to the bohemian town of Hebden Bridge, with its creative atmosphere and scenic surroundings.
Yorkshire offers a diverse range of experiences. Whether you're drawn to the historic streets of York, the coastal beauty of Whitby, or the enchanting market town of Helmsley, Yorkshire has something to captivate every visitor. With its rich heritage, stunning landscapes, and warm community spirit, Yorkshire's villages and towns offer a glimpse into the heart and soul of this remarkable region, making it an ideal destination for exploration, relaxation, and experiencing England at its best.
Inspired to read more about Yorkshire?
16 Evocative Ruined Abbeys in Yorkshire
Waterfalls in the Yorkshire Dales
Scarborough England – 31 entertaining things to do
16 of the best things to do in North Yorkshire England
Rievaulx Abbey a haunting ruin in North Yorkshire
Inspired to visit some Yorkshire market towns?