Is Lincolnshire Worth Visiting In 2023?
Do you know of a place with beautiful green hills and picturesque villages; an area full of medieval stories and abundant wildlife? Maybe you've been lucky and heard of Lincolnshire already and now you're trying to find out if Lincolnshire is worth visiting. If so, then you're in the right spot.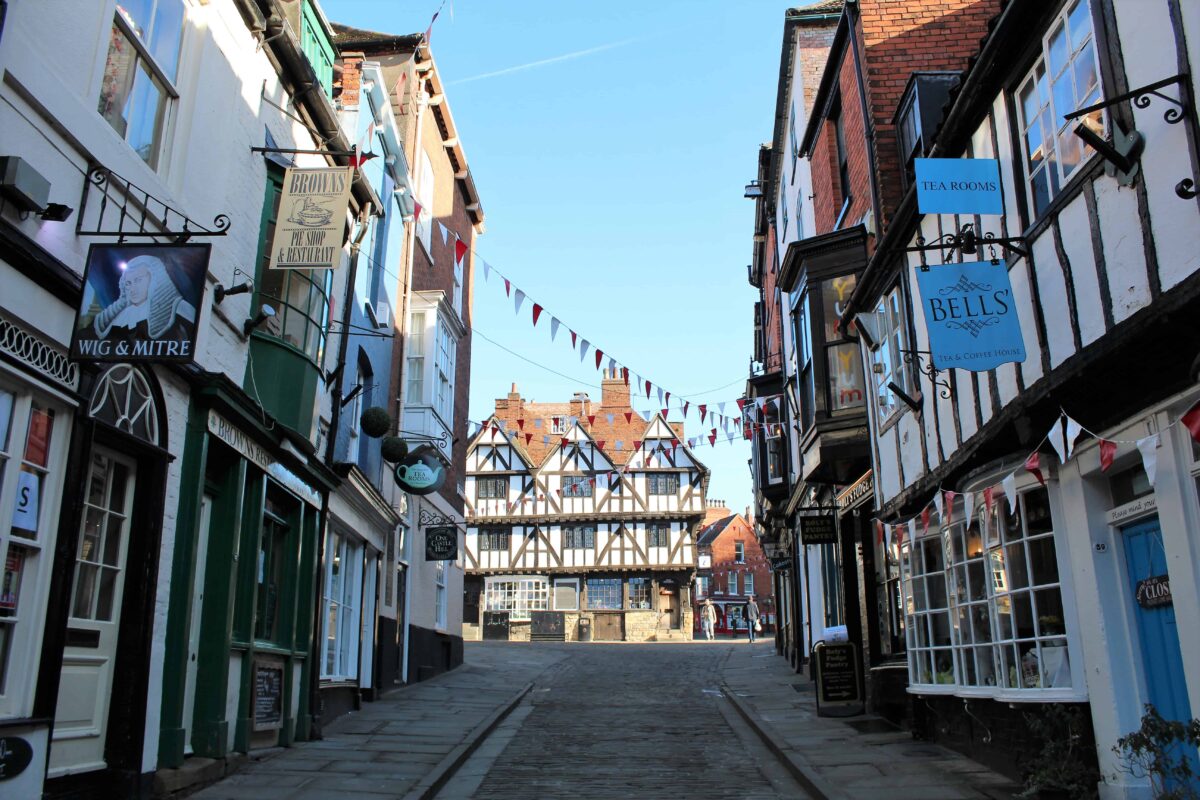 Where is Lincolnshire?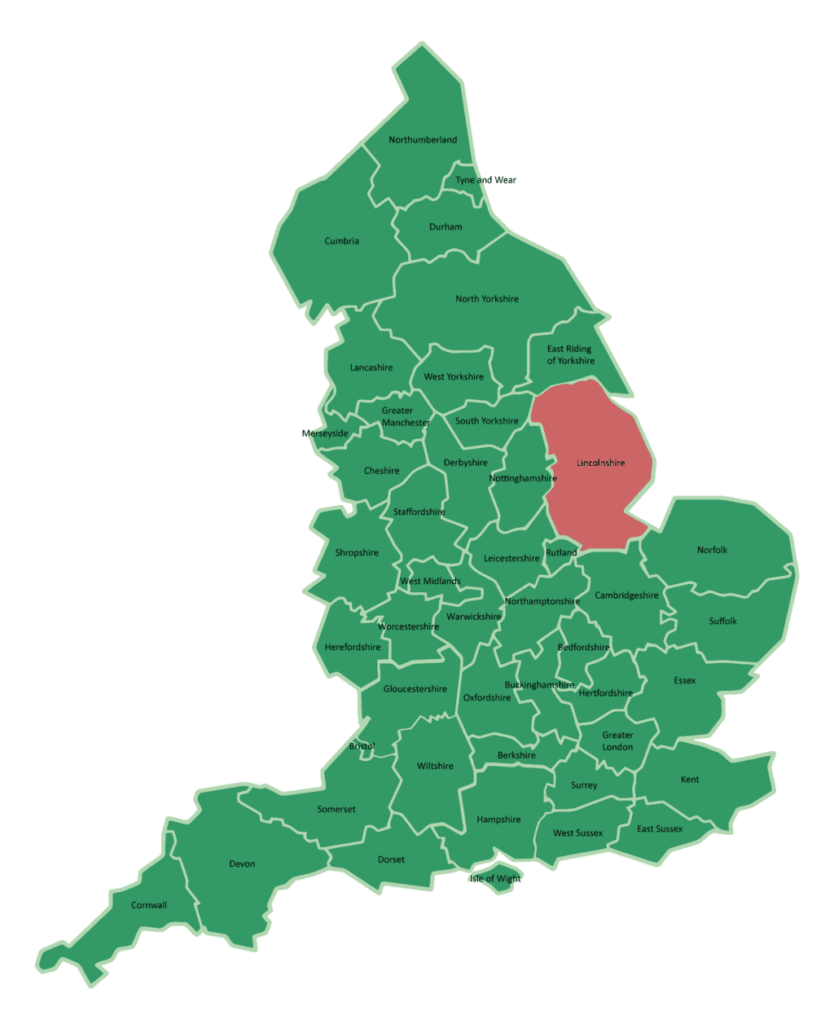 Lincolnshire is a county in the midlands; an area in the middle of England in the UK. It's a beautiful part of the country home to medieval castles, unspoiled parklands, captivating architecture and a rich history perfect for heritage enthusiasts.

Not only that, but the county has a breathtaking coast and traditional seaside towns. So, you shouldn't beg the question, is Lincolnshire worth visiting? It should be, why haven't you visited Lincolnshire yet?!
Is Lincolnshire Worth Visiting?
Lovely Lincolnshire is definitely somewhere worth visiting. With an extensive history, beautiful cities and wonderful heritage, you'll be able to admire castles and stately homes, be mesmerized by the striking architecture of its historic buildings and enjoy long stretches of beach and authentic seaside towns.
The stunning countryside and the Lincolnshire Wolds – an AONB – deliver ample opportunity for gentle hiking and outdoor exploration while the county town of Lincoln is somewhat rather special.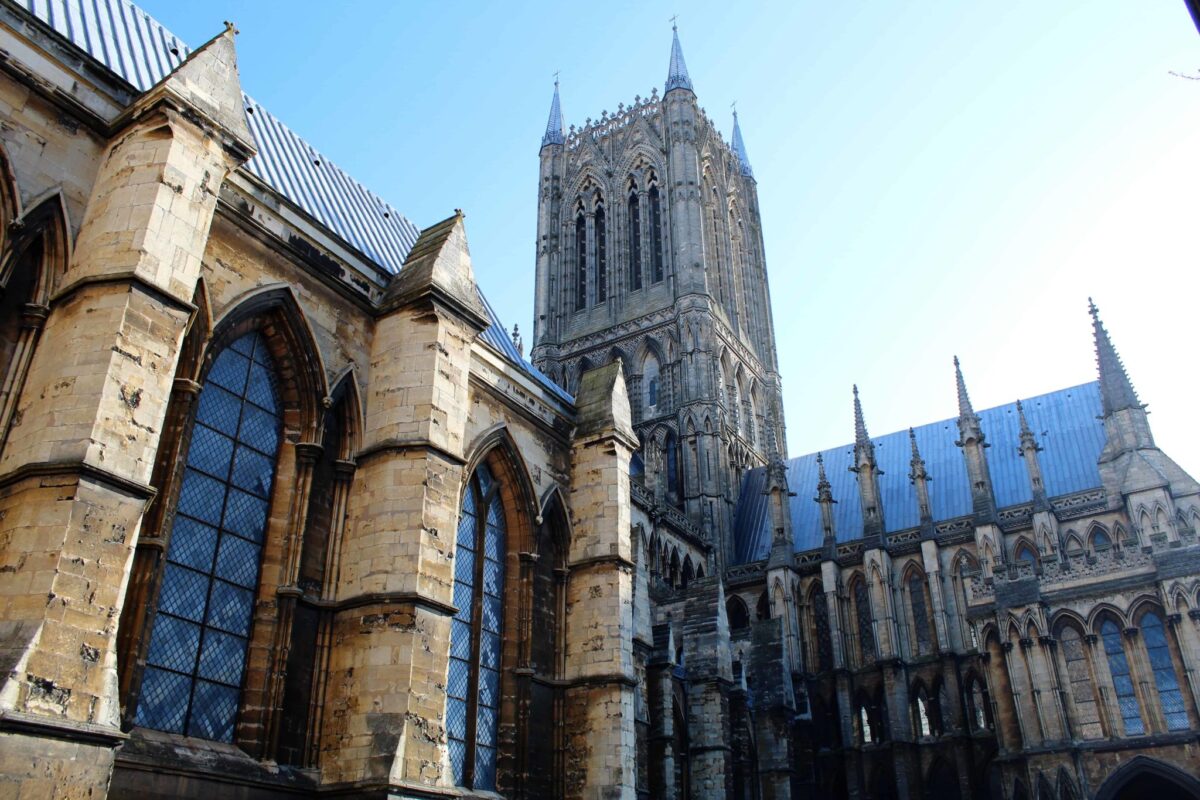 Lincoln, which is one of Britain's most appealing cities and only a 2-hour train ride from London, makes for the perfect getaway – a weekend in Lincoln – is a must!
Best Things To Do In Lincolnshire
Now that, Hopefully, you're sold on the idea of visiting Lincolnshire and that we've established it is worth visiting, here are some ideas on things to do in Lincolnshire when you go.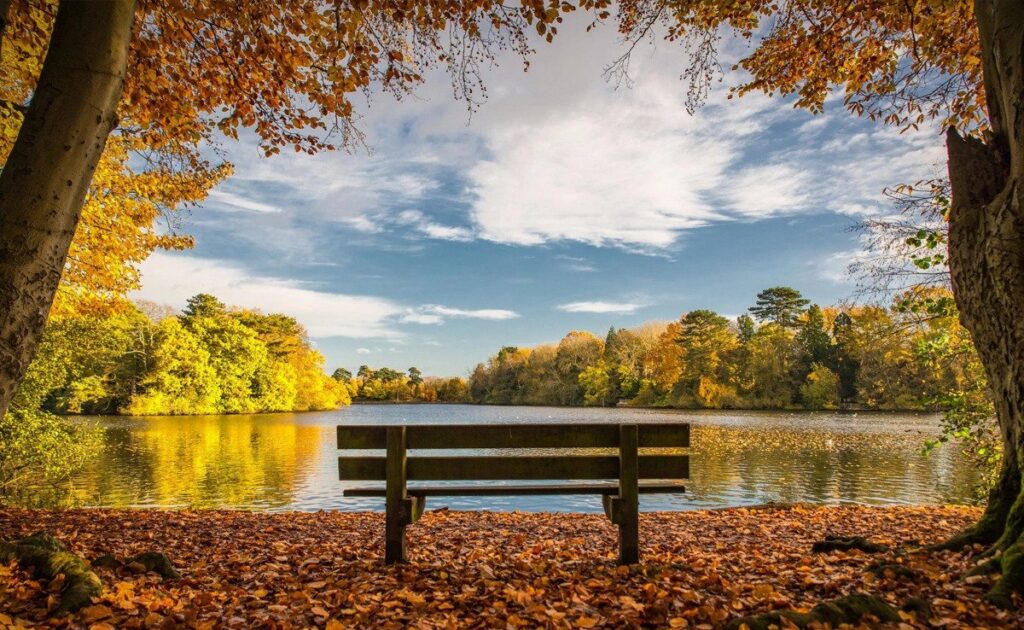 Visit Lincoln
Lincoln England is a cathedral city and the county town of Lincolnshire in the East Midlands region. One of the best things to do in Lincolnshire is to spend a weekend in Lincoln. There is no way you should visit Lincolnshire without stopping by this beautiful city.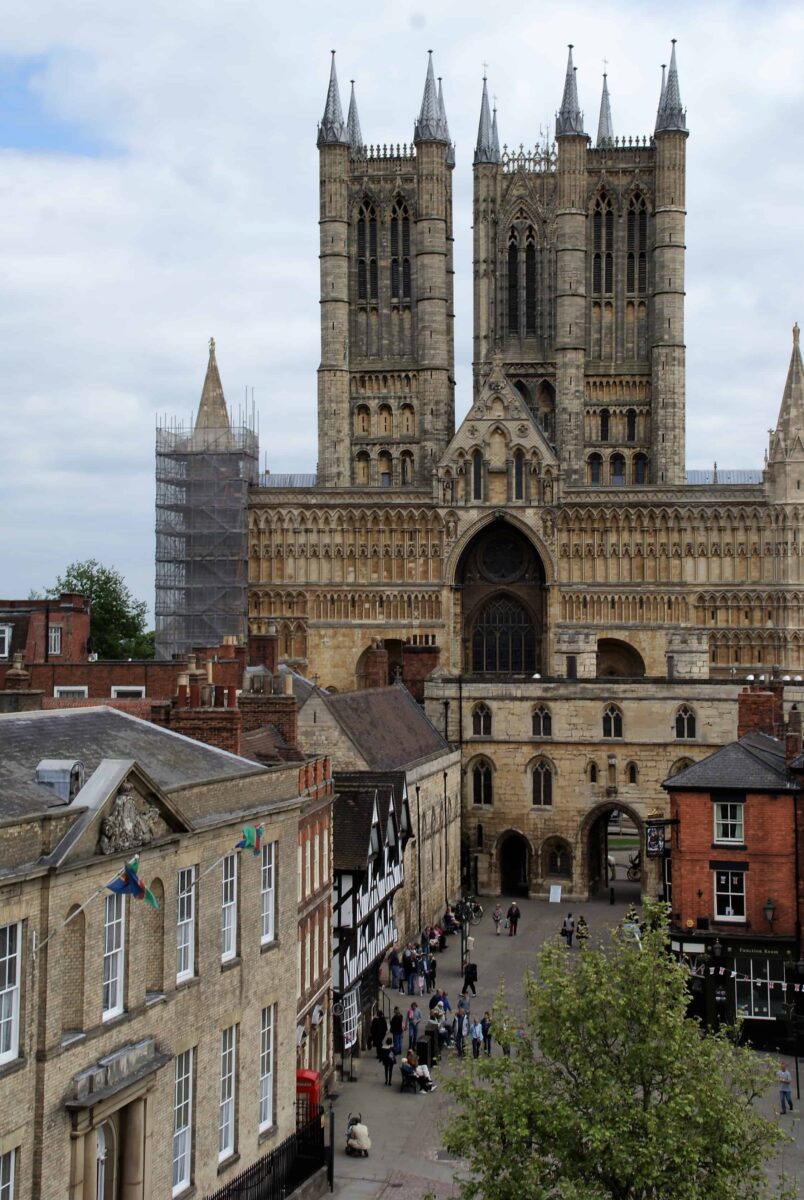 Lincoln is where you'll find the famous Lincoln Castle and Lincoln Cathedral which is a stunning medieval accomplishment of architecture. Not only this, but the whole of Lincoln town centre is bursting with trendy bars, boutique shops, waterside eateries and numerous fun things to do.

Head To The Country Parks
Another thing Lincolnshire is well-known for is its country parks, of which there are many. A few notable places are Hartsholme Country Park and Whisby Nature Park which you can visit any time of the year. The holiday park of Tattershall Lakes is also somewhere which shouldn't be missed!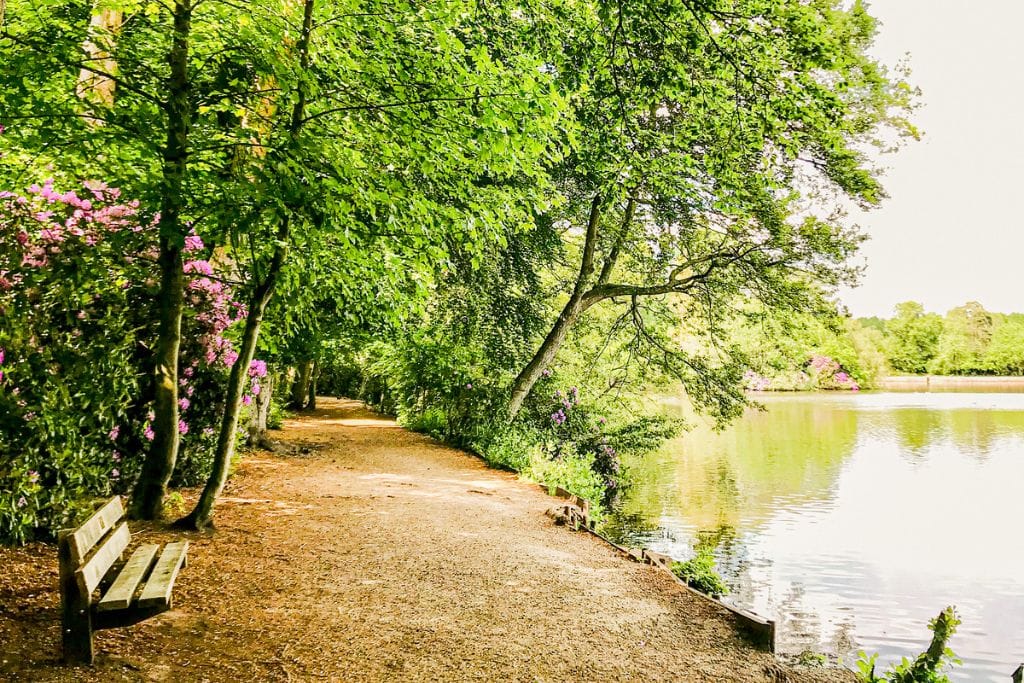 These are wonderful places to spend a day hiking, bird-watching, and taking in gorgeous views. They make for great picnic spaces and days out with family or just somewhere to get some fresh air away from the bustling cities.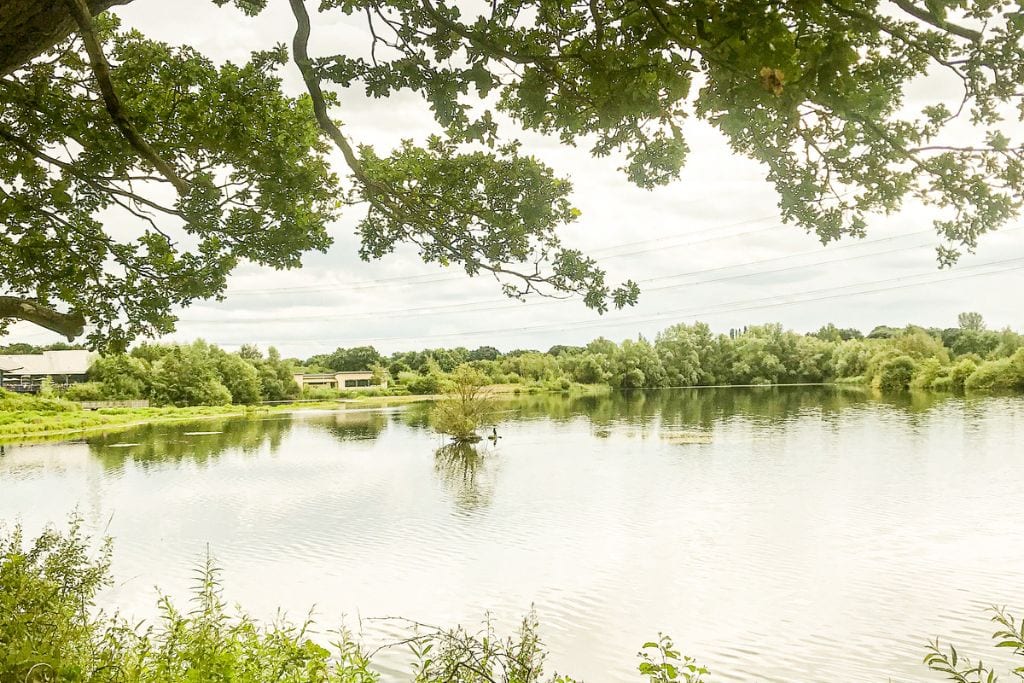 Discover Stately Homes
For a fun visit to Lincolnshire, it's worth checking out the grand houses and gardens which seem to occupy every corner of Lincolnshire. These stately homes are fantastic for spending the day admiring stunning architecture and delving into the past.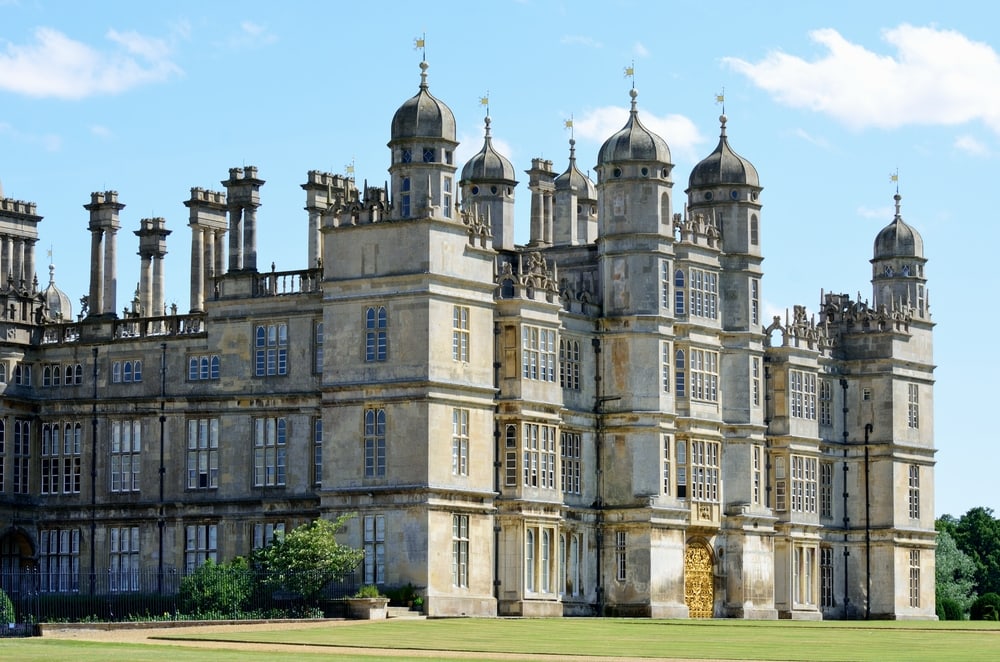 Visiting such manors is usually an educational experience as well, with houses offering guided tours and activities, picturesque landscaped gardens and even cafes to recharge. Many have ancient woodlands and vast lakes attached to their grounds too!
A few fantastic options are Doddington Hall, Harlaxton Manor, Gunby Hall and Burghley House.
Enjoy The Seaside & Amusement Parks
One thing Lincolnshire is famous for is its scenic coast with sweeping views over the sea. Many of the seaside towns offer an authentic British experience where you can dive into the culture and heritage of an English seaside holiday.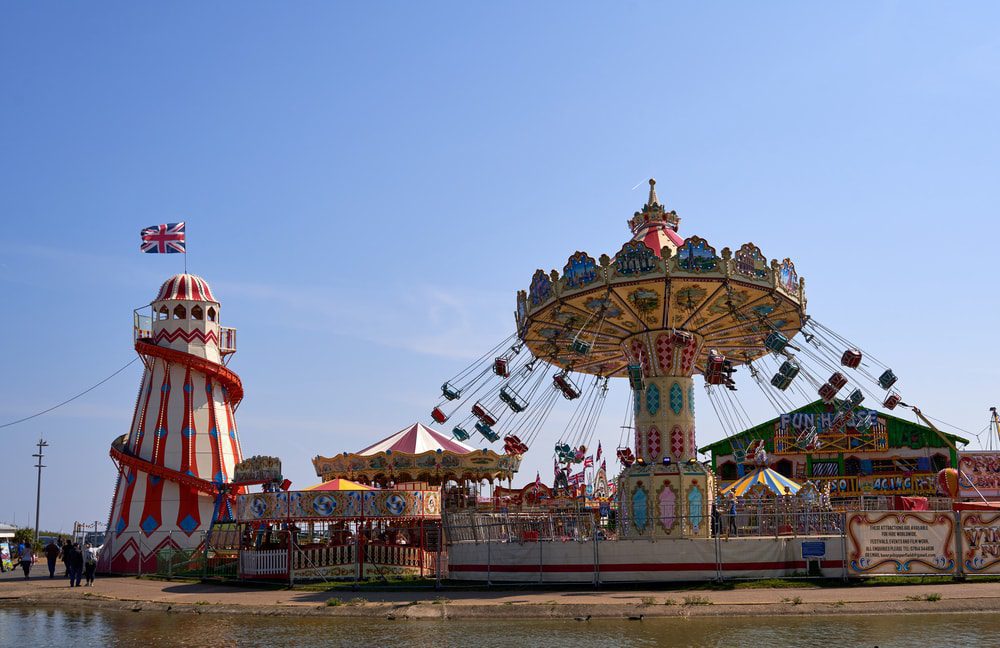 Amusement parks along piers with arcades, traditional fish-n-chip shops and endless golden sand beaches can be found along Lincolnshire's coast.
Head to Skegness for rides, Mablethorpe for relaxation and Cleethorpes for classic fun!
Stroll Around The Castles
Like much of the UK, Lincolnshire is no stranger to castles and has its fair share of fairytale settings. Etched in history and marvellous intricate designs the castles which sprinkle the countryside are phenomenal to visit.
Days out at castles such as the famous Lincoln Castle built in 1068 by William the Conqueror or the 15th-century Tattershall Castle and the beautiful Belvoir Castle are full of interactive entertainment such as walking trails, guided tours and art collections.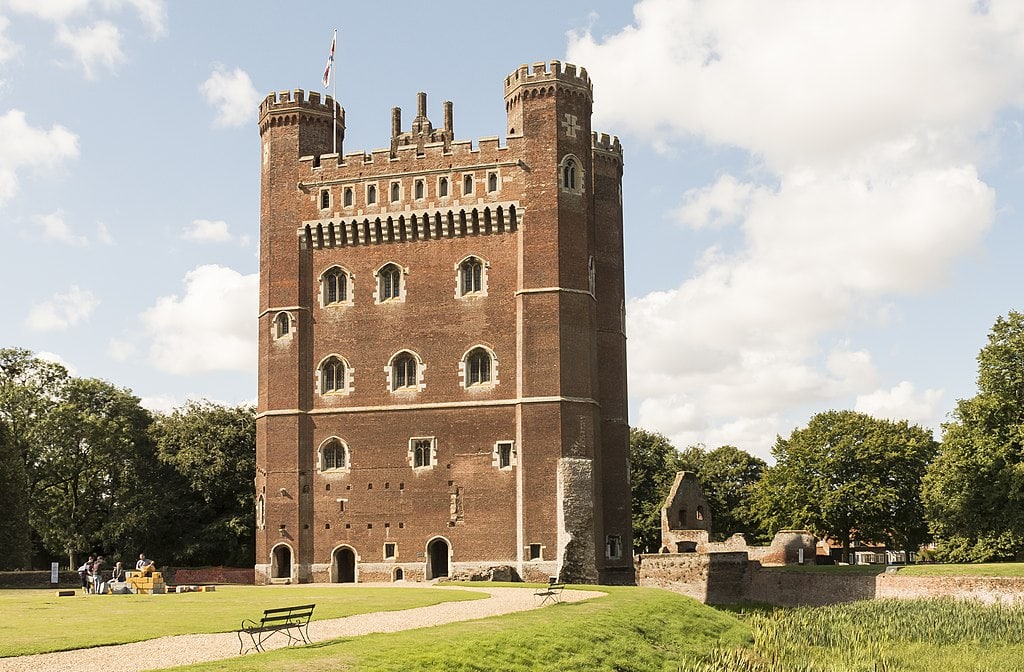 Admire The Historic Buildings
If you're searching for some of the lesser-known hidden gems in Lincolnshire, it's entirely worth it to seek them out. These usually come in the form of historic buildings, such examples are St Botolph's Church and St Wulfram's Church, both lovely examples of medieval churches.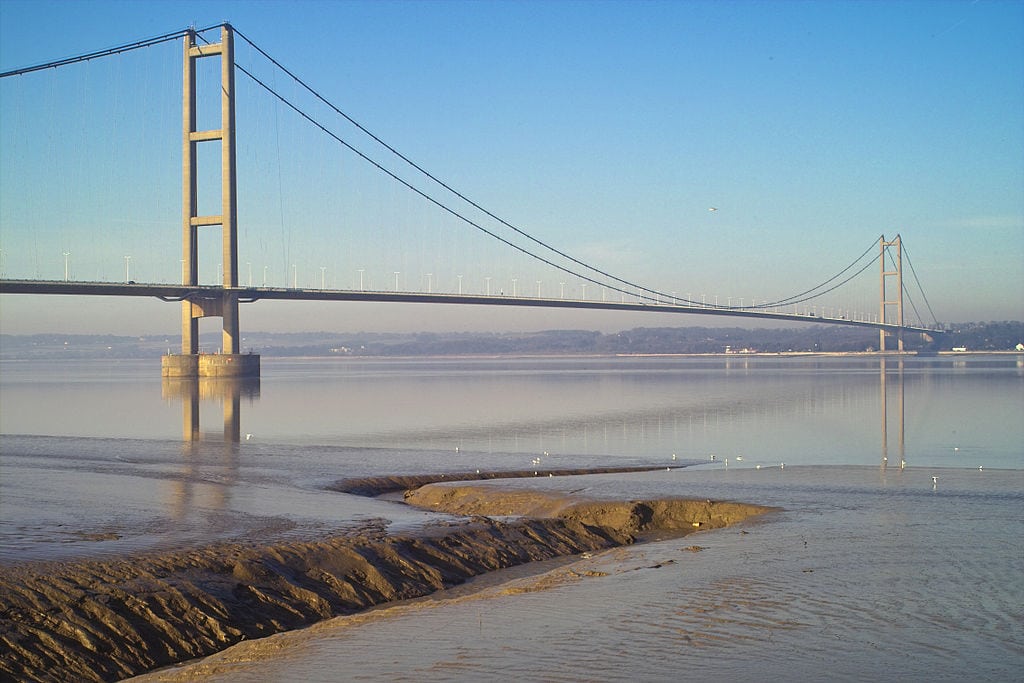 Other significant sites such as Heckington Windmill, Cogglesford Watermill, Humber Bridge and the 13th-century remains of Bolingbroke Castle are also great places to visit making Lincolnshire worth a stop.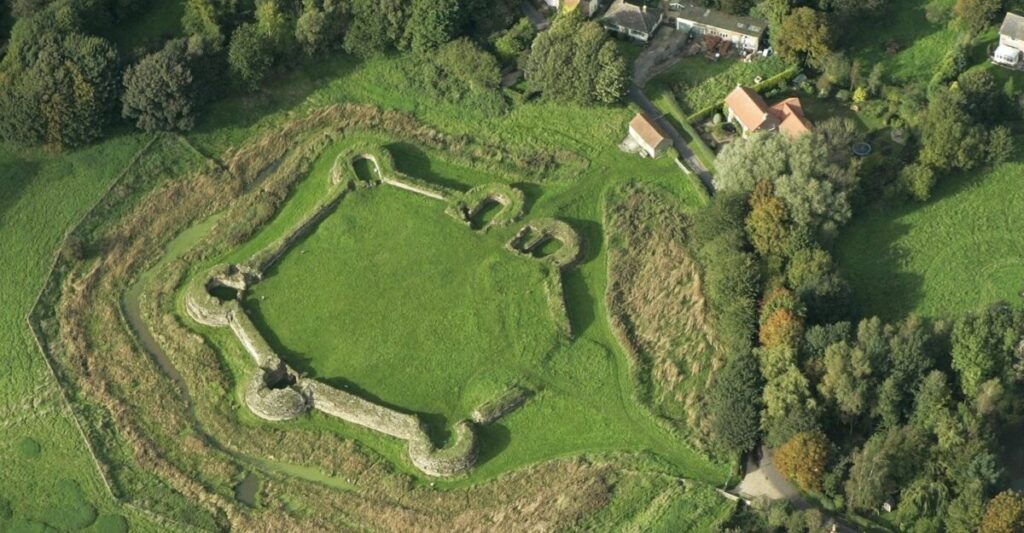 Learn At The Museums
Lincoln city is full of unique museums and art galleries which are engaging and educational. Outside of the city, centres such as the International Bomber Command Centre is a must-visit place in the Lincolnshire countryside. Bomber Command showcases Britain's aviation heritage.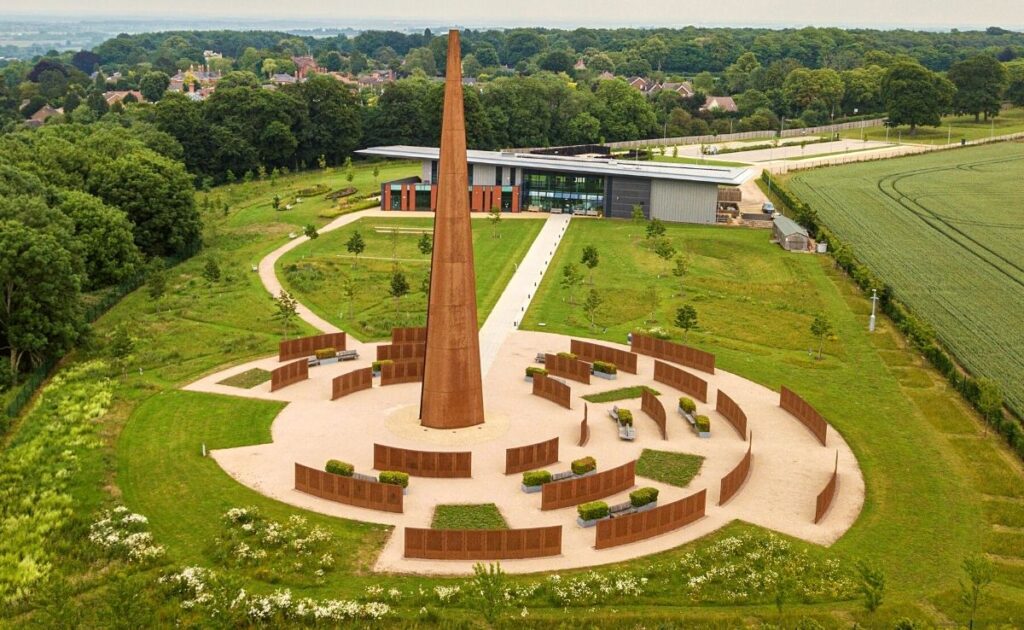 Other places of interest are the Collection Museum, Boston Guildhall & Pilgrim Cells and the Magna Carta Vault at Lincoln Castle.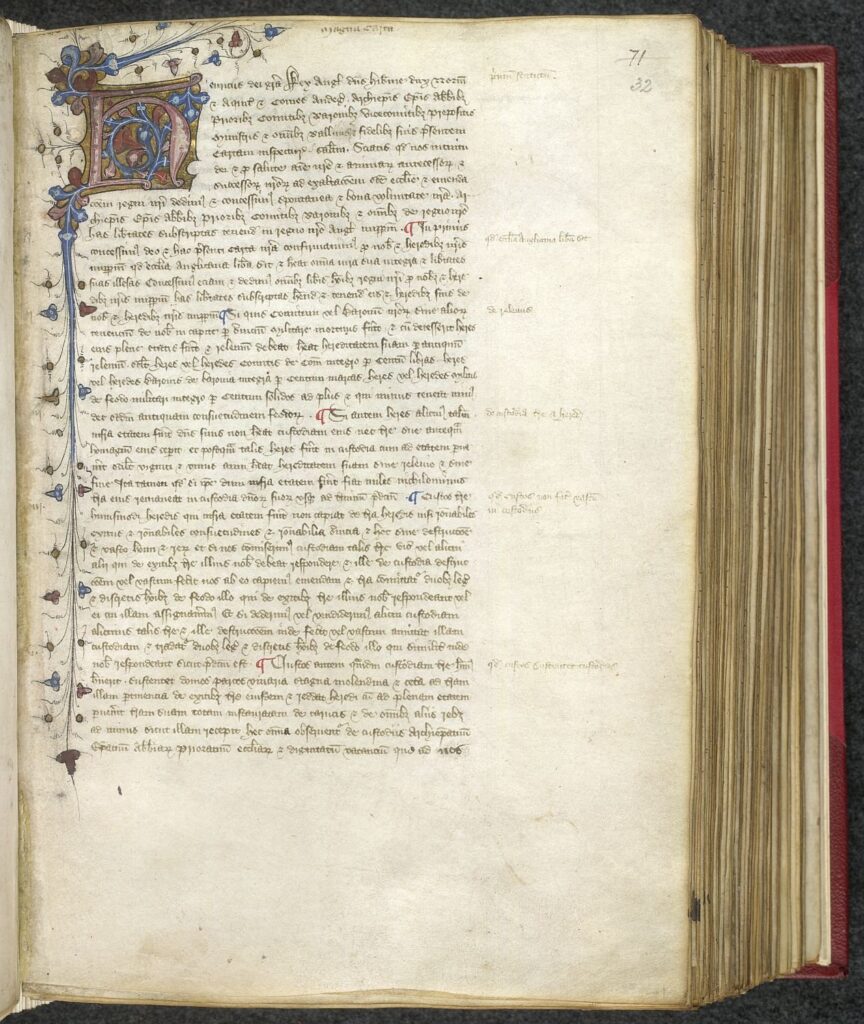 Explore The Lincolnshire Wolds
Designated an area of outstanding natural beauty filled with quaint market towns and idyllic countryside. The Lincolnshire Wolds are truly a wonderful place to visit in Lincolnshire if you love the outdoors, spotting majestic animals and wildlife and rolling around in unspoilt pastures, and let's face it who doesn't?!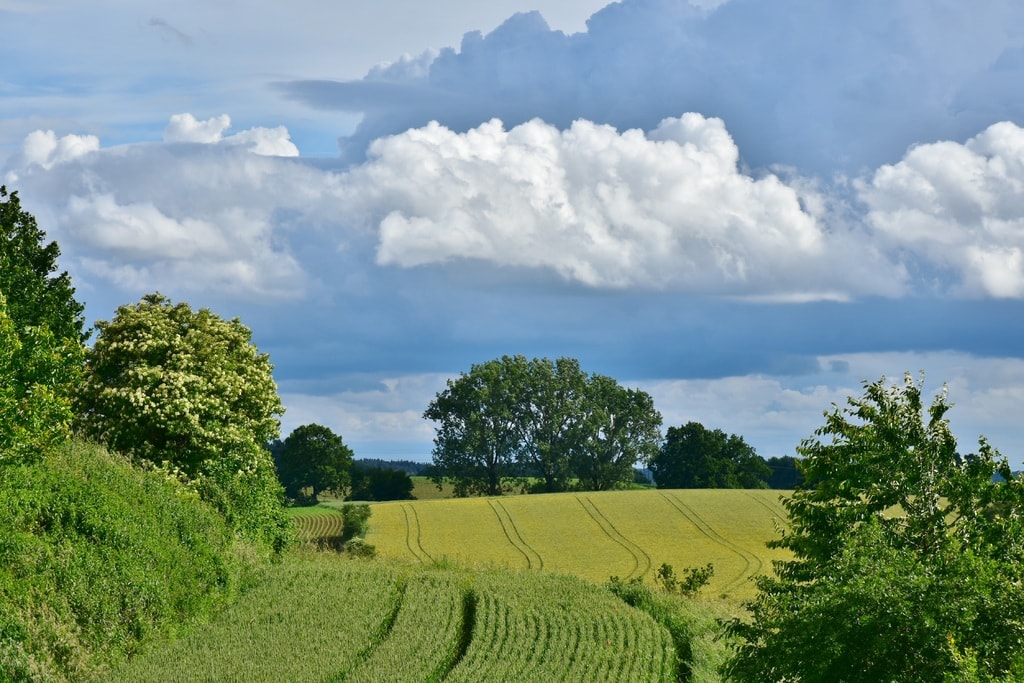 Is The Lincolnshire Wolds Worth Visiting?
Absolutely, this is a great place for country getaways, family holidays and unique romantic trips away from everyone and everything. The area is filled with campsites, so it's a great place to go camping. You'll find lovely hotels and B&Bs, country pubs and plush eateries; it's the best place to take your dog for a walk and explore endless country trails.
Market Rasen
Market Rasen is a bustling market town standing on the western edge of the Lincolnshire Wolds and is famous for having the only racecourse in Lincolnshire. The market in this lovely little town is on Tuesdays and you can pretty much buy anything from locally grown and reared vegetables and meats (you have to try Lincolnshire sausage) as well as hand-crafted items and much more.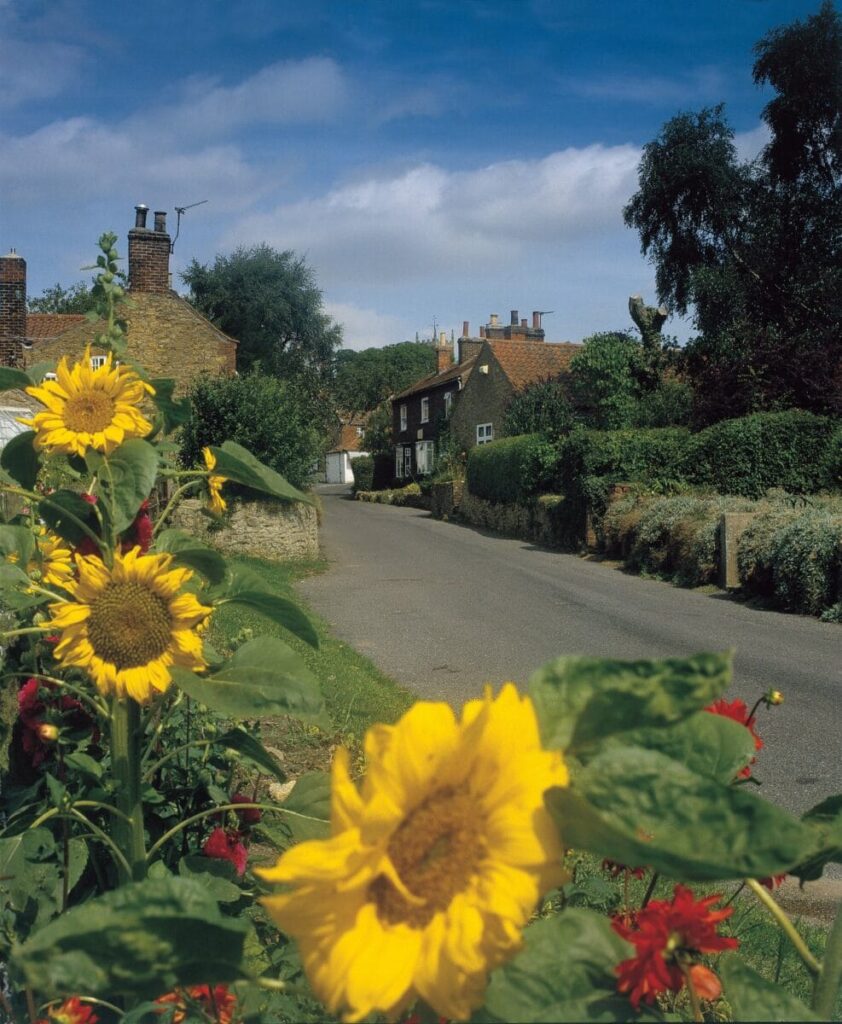 What Is Lincolnshire Known For?
Lincolnshire is known for its beautiful castles and stately homes which adorn its countryside alongside authentic seaside resorts and long sandy beaches. The area is home to some of Britain's finest architecture with a fascinating history of ancient battles, bygone rulers and romance tales.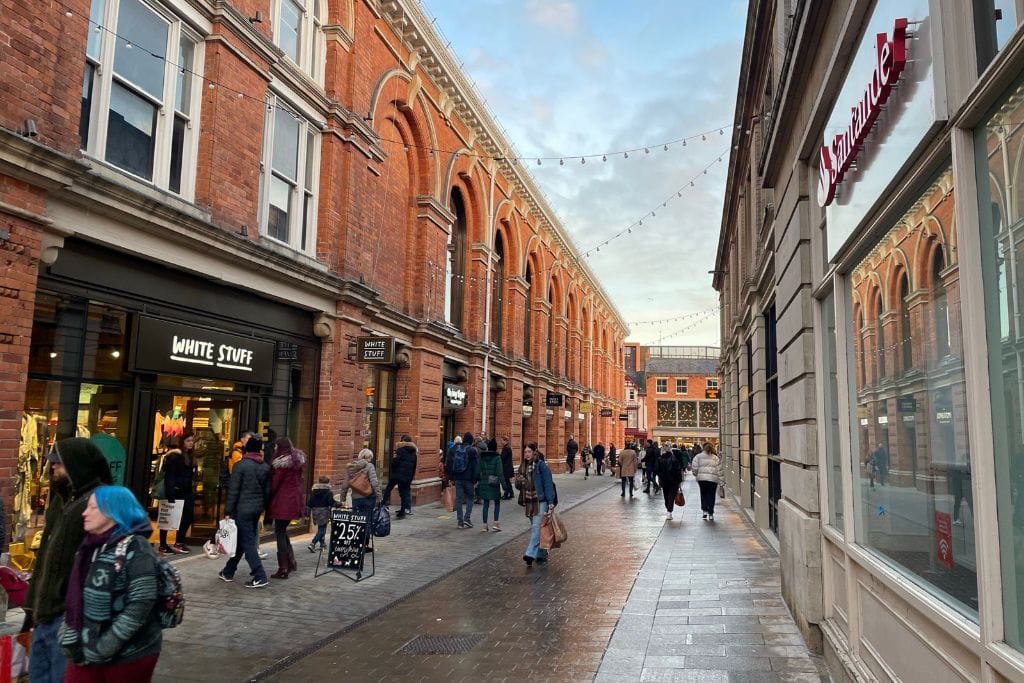 You'll find plenty of historic buildings, old windmills, watermills and fetching honey-coloured stone houses in many of the smaller villages which dot the Lincolnshire Wolds, similar to those in the Cotswolds, which are all fantastic reasons to visit Lincolnshire.
Lincolnshire also produces three of Britain's most iconic foods; Lincolnshire Sausage, Lincolnshire Poacher Cheese and Lincolnshire Plum Bread. These are often used in international food festivals to showcase the best of British produce.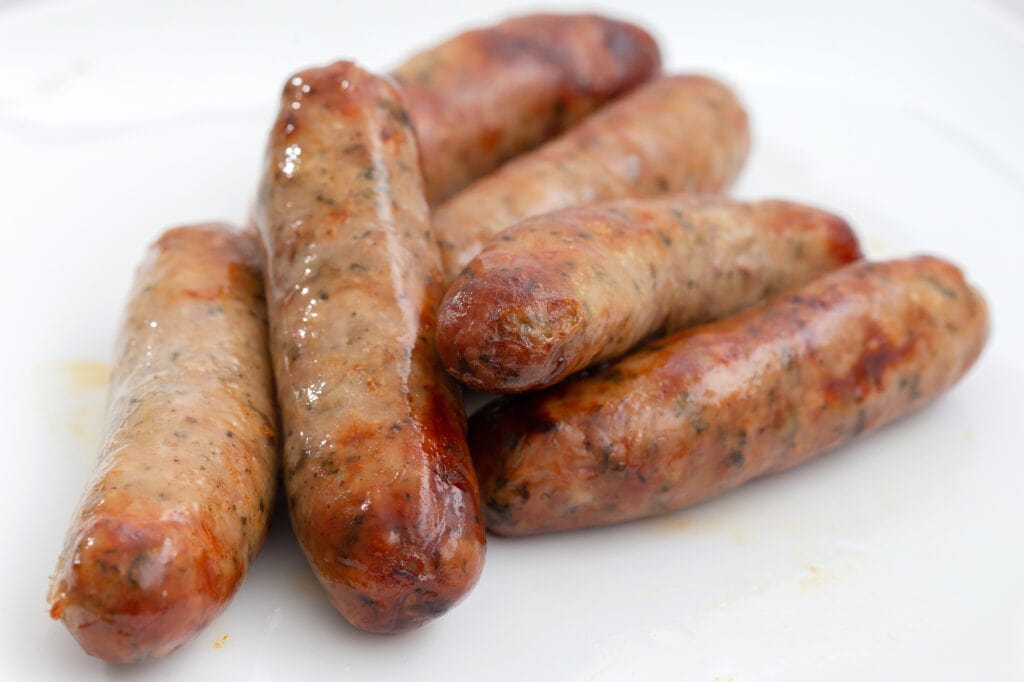 When Is The Best Time To Visit Lincolnshire?
Britain is subject to the four seasons and therefore the obvious choice is to visit Lincolnshire during the summer. However, this is also the time everyone else plans to visit the region. So, if you don't mind slightly cooler weather spring and autumn can also be good months.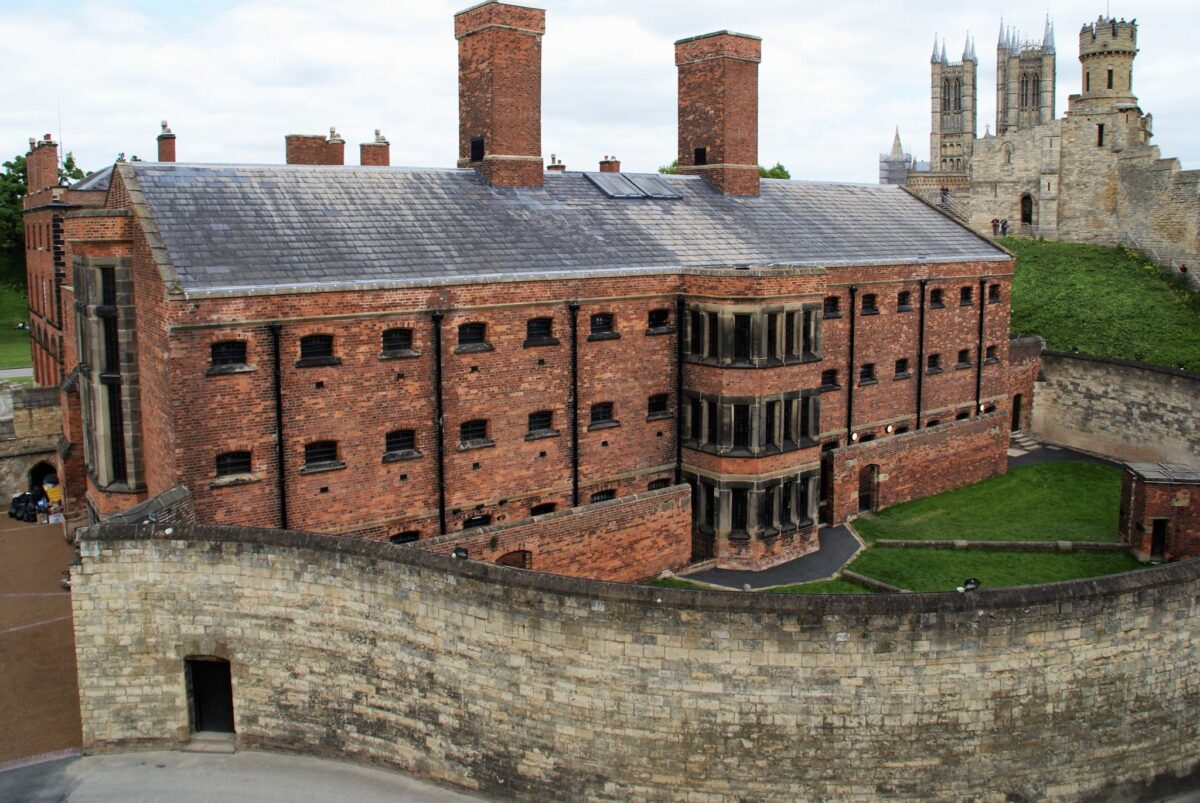 That being said, Lincolnshire is still flying under the radar, of sorts – it's a lot less busy than say the Cotswolds and the Lake District – so a summer visit would still make for a wonderful trip.
If you enjoy the autumnal hues and crunchy leaves underfoot, visiting Lincolnshire (especially the country parks or the Lincolnshire Wolds), Autumn is the best time. If it's Lincoln you're heading to it can be visited all year round, the city does some great Christmas Markets up by the castle!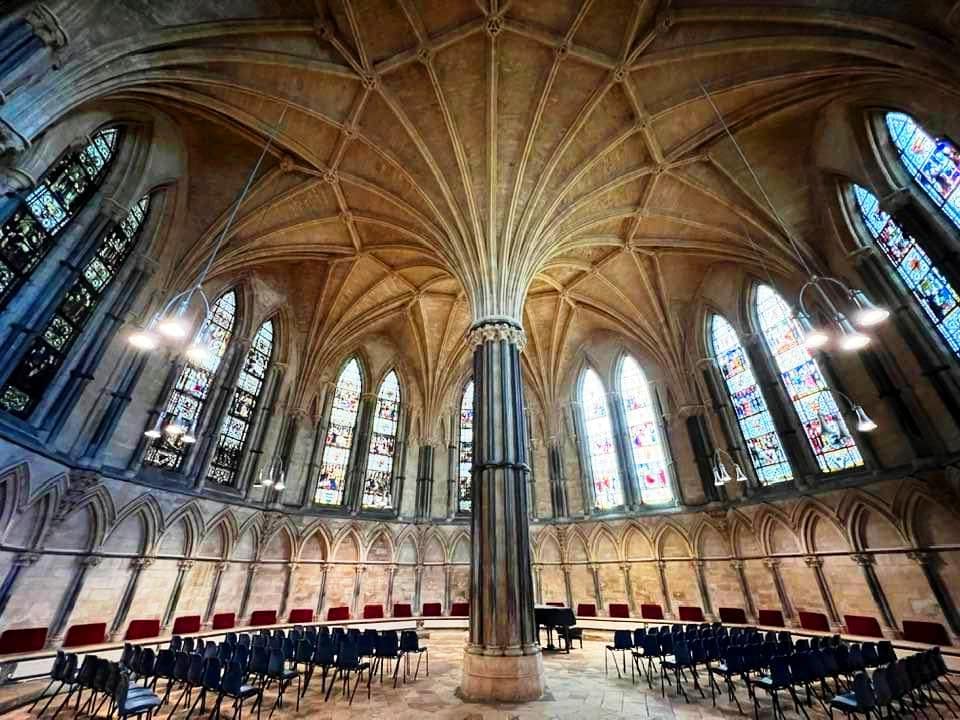 Where To Stay In Lincolnshire
Since Lincolnshire is a county full of wonderful places to visit, it can be difficult choosing where to go first. You will need to think about what it is you want from your trip, an appropriate budget and the activities/attractions you want to take part in.
These are all questions which you will need to decide on to help you make the decision of where to stay.
Lincoln
Lincoln is the best place to stay if you want a small city break. It's right in the middle of Lincolnshire with great transport links, so you won't need a car to reach it.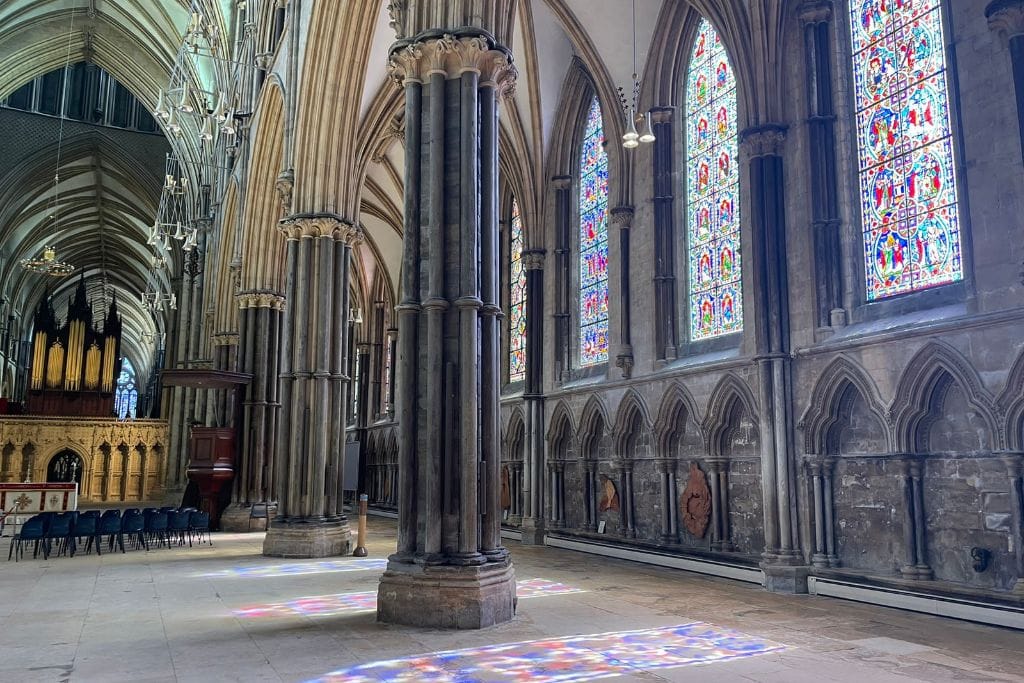 Lincoln is full of medieval architecture (including Lincoln Castle and Cathedral), fantastic shopping opportunities and buzzing nightlife. It's a fun and vibrant place to stay in Lincolnshire, favoured by most first-timers.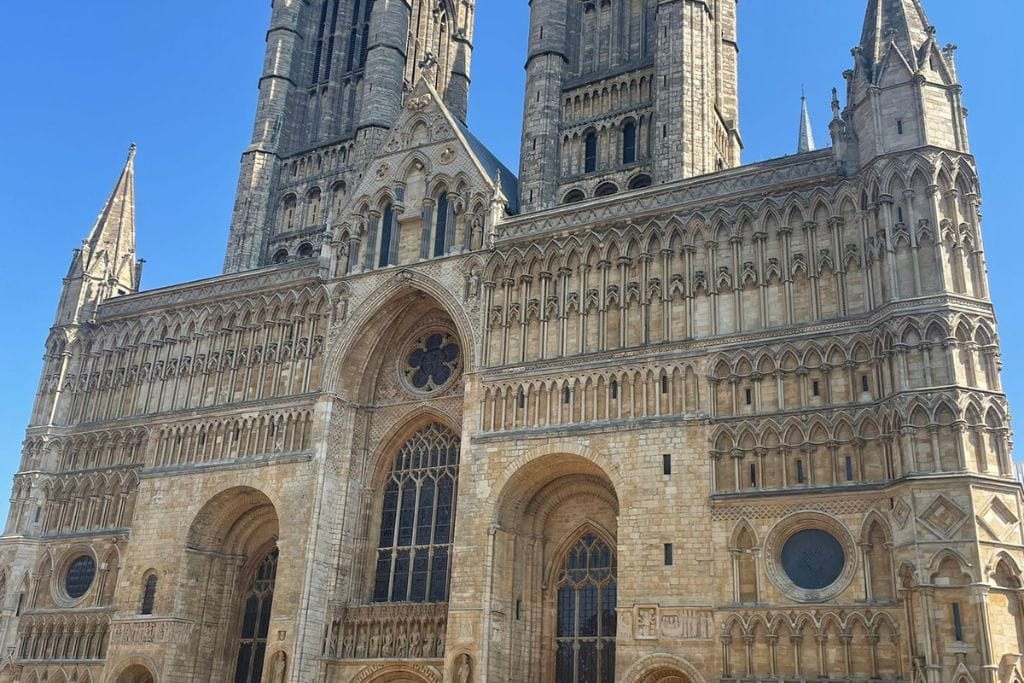 Where to stay in Lincoln
Old Palace Lodge
The Old Palace Lodge is a stunning converted church that sits in the shadow of Lincoln Cathedral. It blends traditional features with modern amenities like flat-screen TVs.
The Old Palace Lodge is a 5-minute walk from Bailgate, where guests will find a plethora of restaurants and bars. Lincoln Castle, which houses one of the four original copies of the Magna Carta, is a 4-minute walk from The Old Palace Lodge.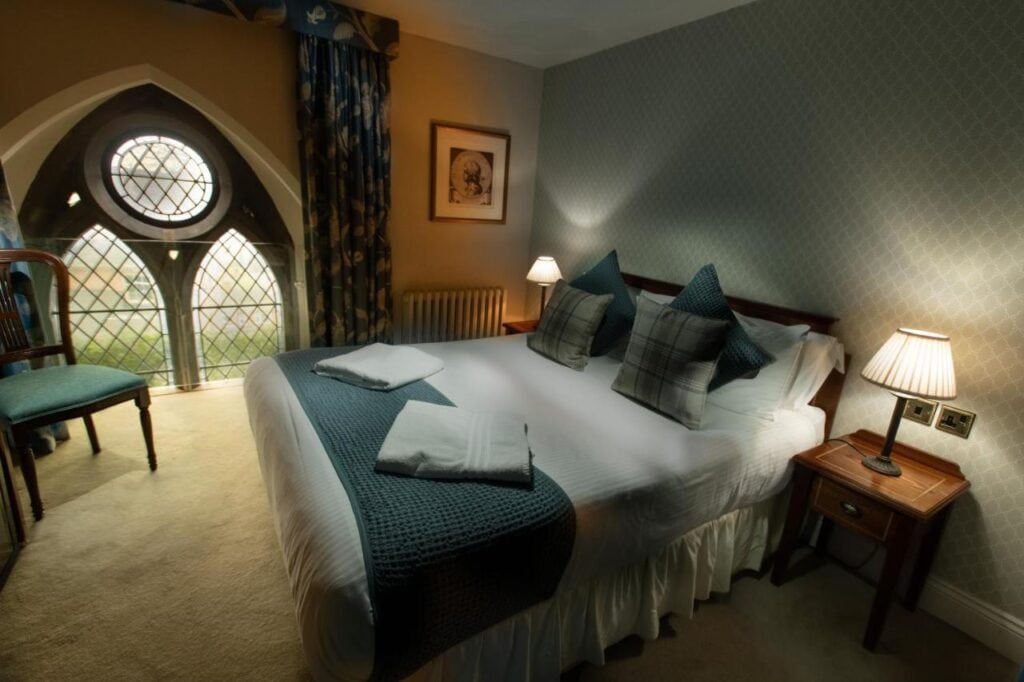 Grayz's townhouse
Grayz's is in the cathedral quarter and is just 0.8 km and a 10-minute walk to both Lincoln Castle and Cathedral. Historic Bailgate is a 5 minutes walk from the property. During the Christmas season, Lincoln Christmas Market is 400 m from Grayz Townhouse. This is a beautifully renovated 2 bedroom townhouse in a lovely quiet area.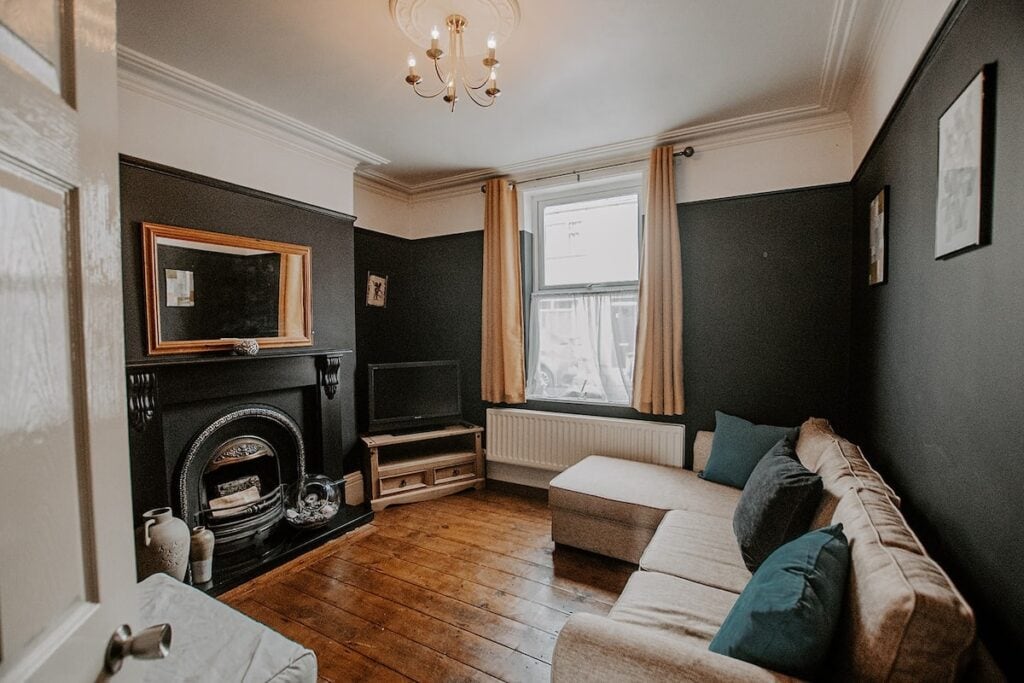 Washingborough Hall Hotel
Washingborough is a family-run Georgian manor set in secluded grounds only 4.8 km from Lincoln and has an AA rosette award for its food. Free WiFi and free private parking are available. Washingborough Hall Hotel is a beautiful Grade II listed manor. It is over 300 years old but has many modern comforts.
There are 20 individually styled bedrooms, some offering four-poster beds. All rooms have free homemade biscuits. The Dining Room serves modern European cuisine in tranquil surroundings, using local seasonal produce.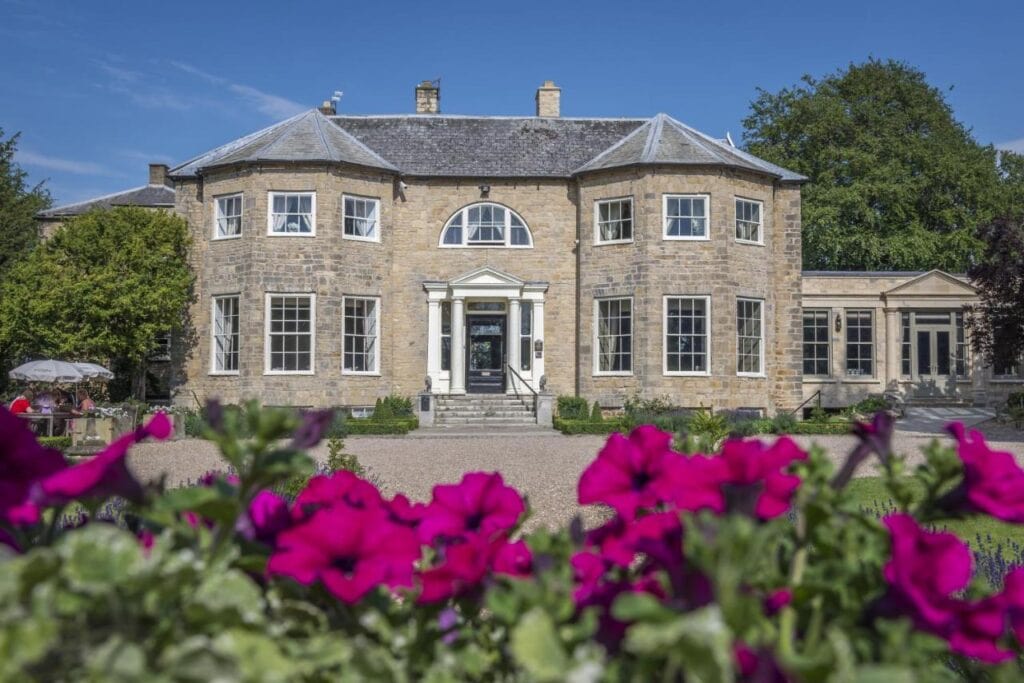 Best places to visit in Lincolnshire
Stamford
Regularly regarded as one of the most beautiful stone towns in England, Stamford is a lovely place to visit. You will also find five medieval parish churches, numerous old timber-framed buildings and stunning walking trails around the outskirts.
The old market town is full of boutique shopping, a unique blend of history and stunning Georgian architecture.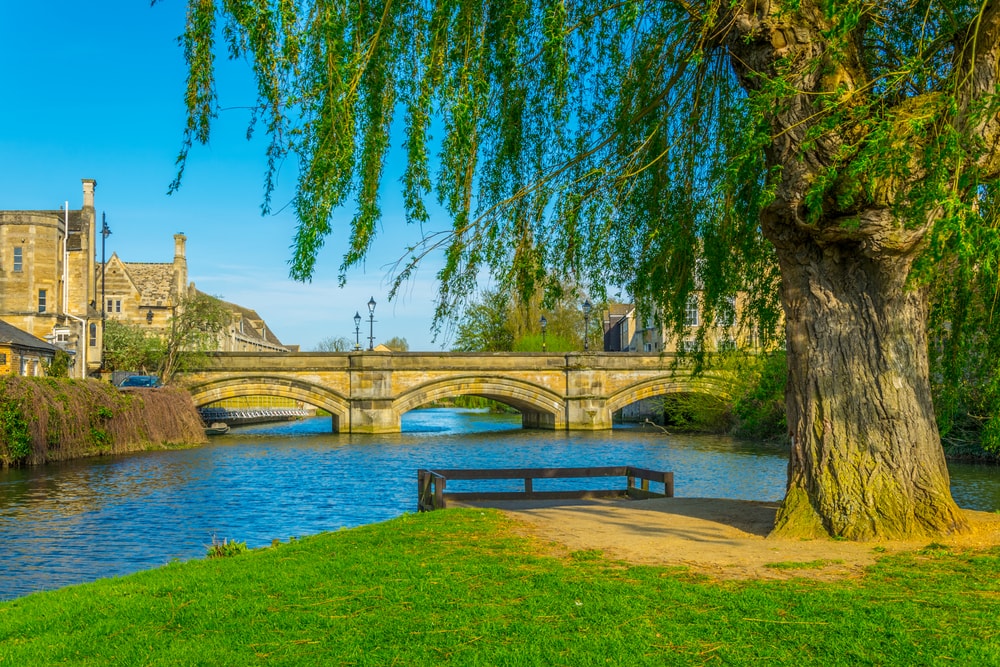 Boston
Once one of the wealthiest towns in medieval England, Boston is a beautiful place to visit in the south of the county. From Boston, you can enjoy river cruises down the River Witham or head out to sea to visit with the seals.
It's home to some impressive architecture, notably St Botolph's Church mentioned above and also known as the "Stump", for its tall tower. You will also find the 14th-century Guildhall which now houses a museum.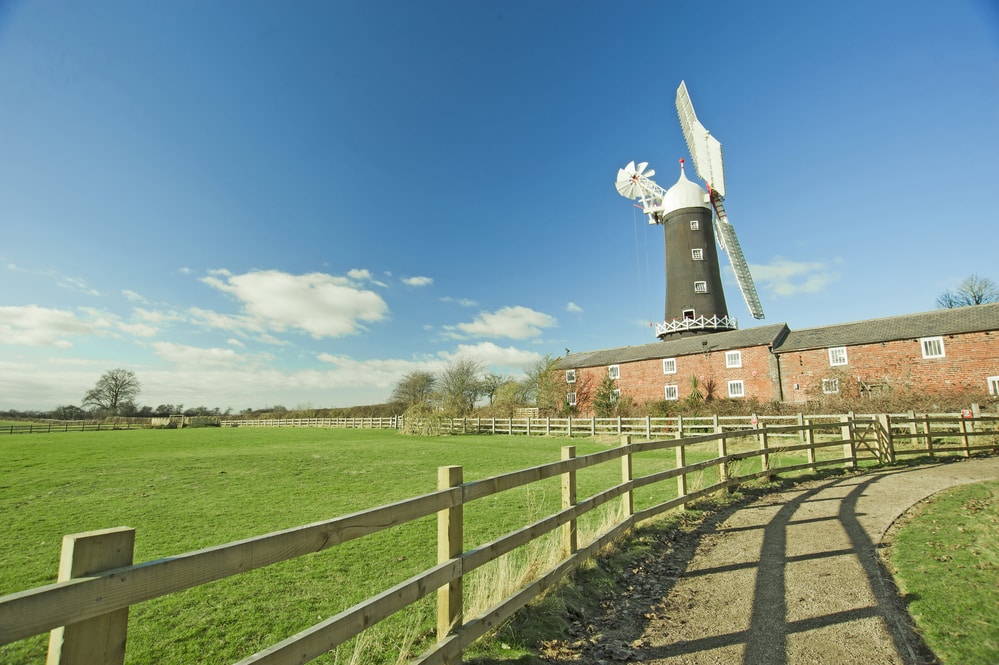 Around 800 windmills were grinding flour in Lincolnshire up to a century ago. Since then times have changed and the ones that are left have been turned into tourist attractions and we have an interesting and varied selection that you can visit.
The Maud Foster Windmill in Boston is one of Britain's finest working windmills. You are able to climb all 7 floors and see flour being made in the traditional way by wind power then you can visit the shop and buy organic flour, porridge oats, local history books and a variety of good quality souvenirs.
Skegness – head to the Lincolnshire Coast
Skegness has got to be one of the most popular seaside towns in Lincolnshire and is always worth visiting. This is probably due to its long, wide and golden sanded beach alongside some serious family fun activities, although these are likely fun for adults too.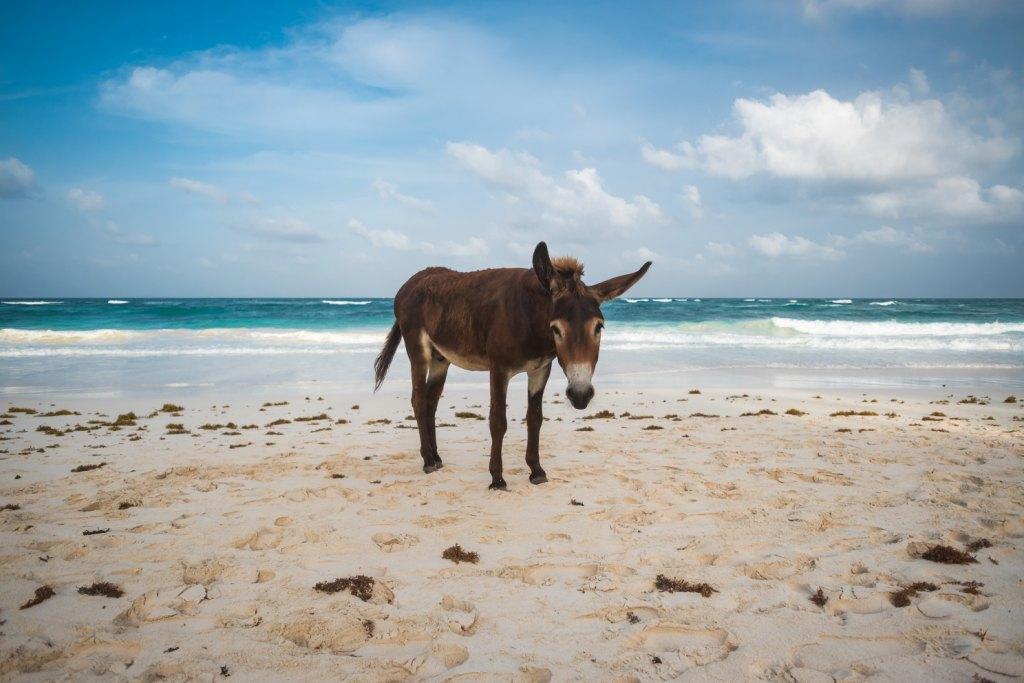 To name a few, there's a 120-metre pier, amusement park rides and a marine zoo – Natureland Sea Sanctuary – which focuses on the conservation and rehabilitation of baby seal pups.
Louth
Dubbed the capital of the Lincolnshire Wolds, Louth is a fine example of a traditional English village home to St James' Church; the tallest medieval steeple of any parish church in the country!
If you're staying in Louth make sure to head to Hubbard's Hill. It's an idyllic, highly unique glacial overspill channel formed as a result of the last ice age, over 40,000 years ago. AKA, a chalk valley ideal for walking.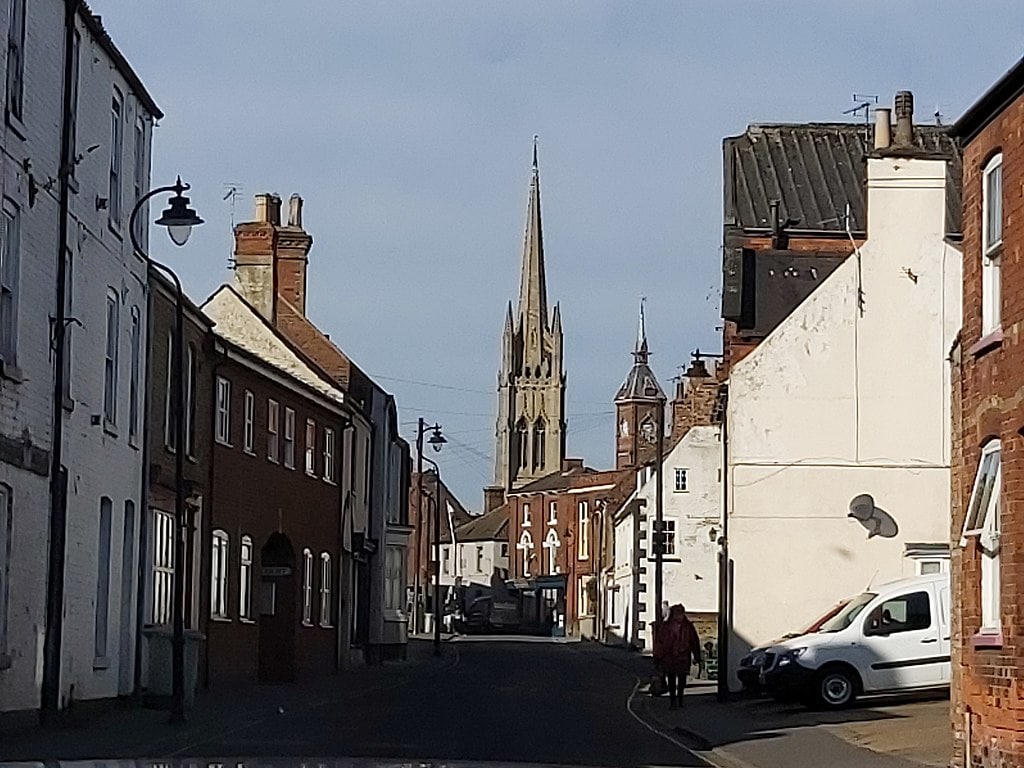 How Many Days Do You Need In Lincolnshire?
Since Lincolnshire is a large country it's unlikely you'll be visiting the whole lot at once, (unless you're in a campervan leisurely cruising around the countryside) so it's a case of choosing where you want to go.
Some places will require more time than others. For example, if you're planning to visit Lincoln only two to three nights will be enough to take in the major attractions.
Likewise, a trip to Lincolnshire Wolds can be enjoyed over a few days, depending on how much hiking you want to do. If it's the coast you want to head to, a day soaking up the rays is good fun.
That being said, it's easy (and lovely) to spend a couple of weeks in Lincolnshire hopping around the cities, villages and seaside towns.
Conclusion: Is Lincolnshire Worth Visiting?
Hopefully, by now you have made your own decision as to whether Lincolnshire is worth visiting or not. All evidence points toward an epic adventure full of history, heritage, outdoor exploration, and indoor entertainment.
If you love the great outdoors, old rustic villages and traditional seaside towns alongside green rolling hills and hidden valleys then Lincolnshire is somewhere you're going to enjoy and worth visiting.
Pin it to save it