31 awesome things to do in Scarborough Yorkshire
Scarborough North Yorkshire was one of my favourite places on the coast and a great British seaside resort. It has all the traditional seaside attractions and activities from donkey rides to the penny arcade and some phenomenal seafood.
Yes there is a Scarborough in Canada (Toronto to be exact) there's also one in Maine but the best one is Scarborough England.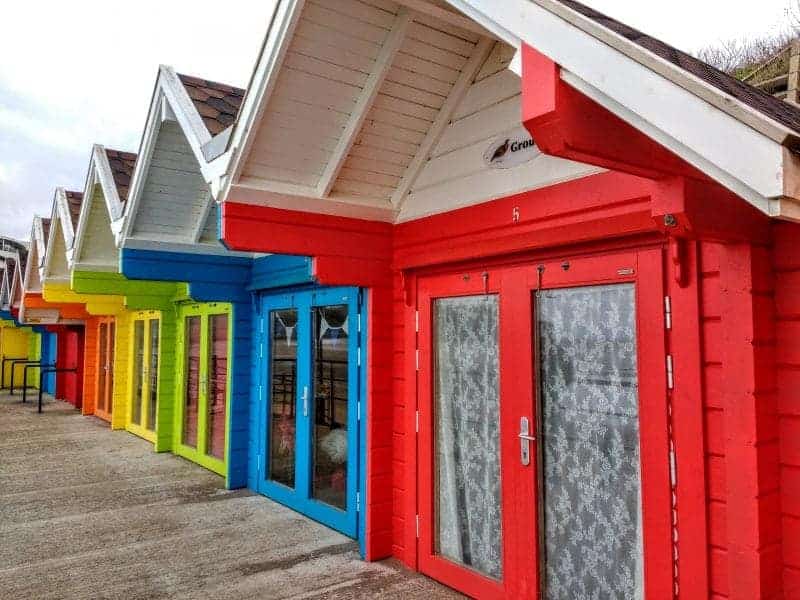 Where is Scarborough in Yorkshire?
Scarborough is located on the North Yorkshire Coast and you can get there easily from London. You can take a train from Kings Cross to Scarborough which will take around 4 hours. If you're driving, Scarborough is around a 90-minute drive from York city, or 45 minutes from Whitby, home of Whitby Abbey where Bram Stoker's Dracula was created.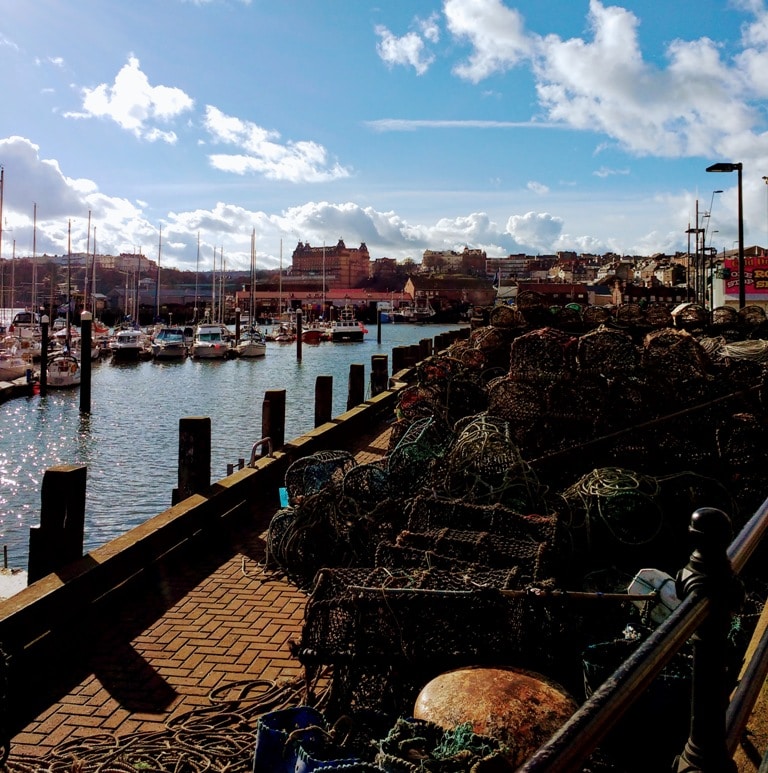 Xyuandbeyond is reader-supported. When you buy through links on our site, we may earn an affiliate commission. You can read my privacy policy here.
Scarborough UK Map
History of Scarborough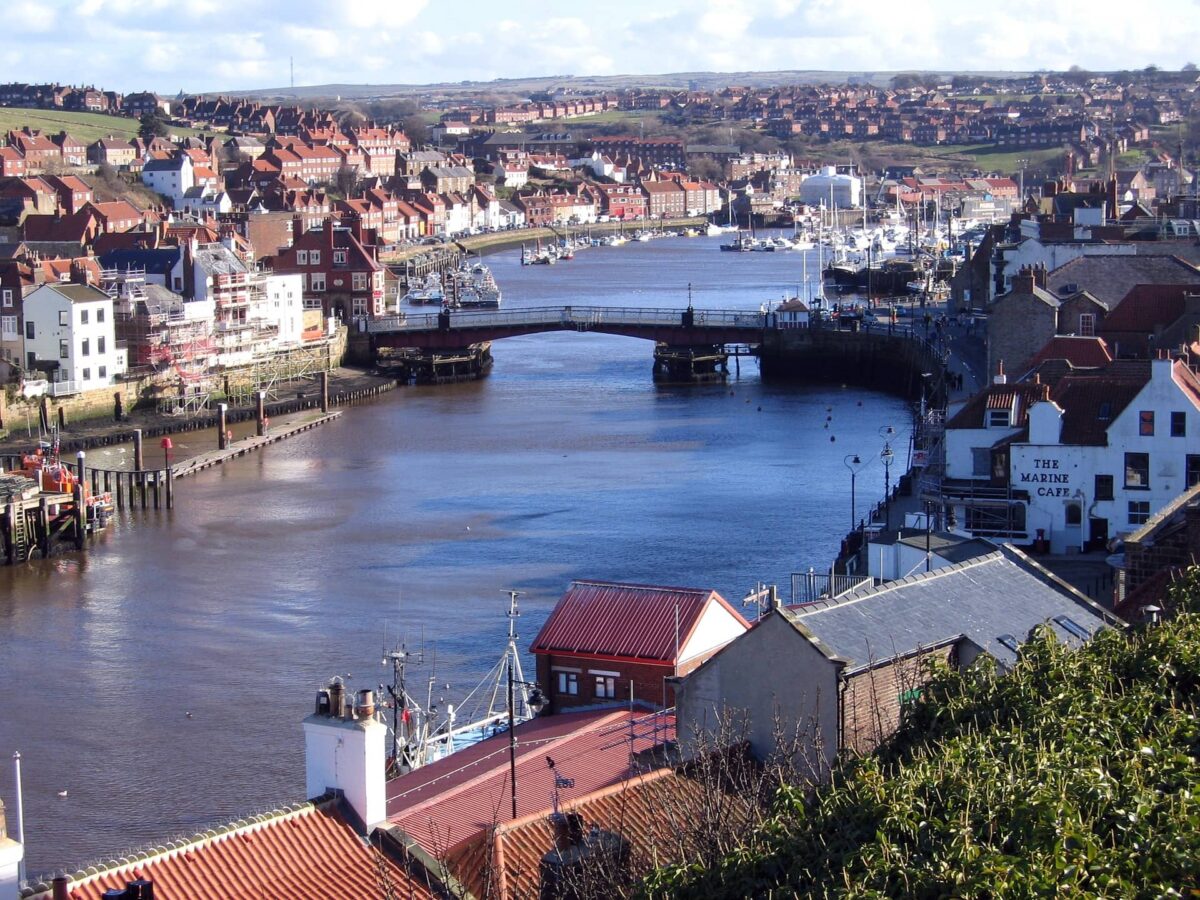 Scarborough was originally a Roman signal station in 370 AD, and then in the 10th century, it became a Viking settlement. By the 12th century, a Norman Castle was built on the headland.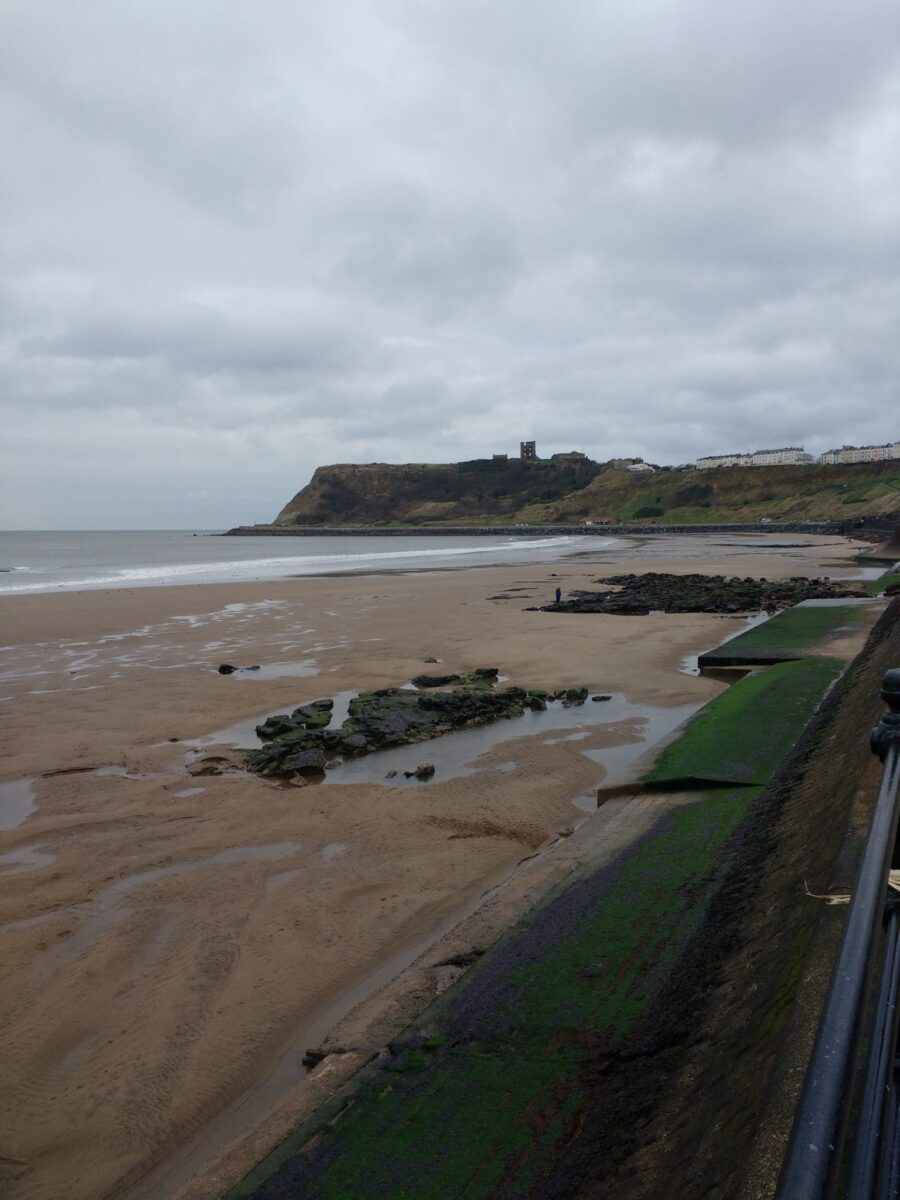 Scarborough was virtually destroyed in 1066 when the Norwegian king Harald Hardrada invaded England. Around 1136 a castle was built there. The keep of Scarborough castle (which still stands) was built in 1158. Soon a little town grew around the castle.
By the 13th century, Scarborough was a busy market town and port and in 1253 the townspeople were granted the right to hold an annual fair. The song Scarborough Fair (popularized in modern times by Simon & Garfunkel) is thought to have originated with the development of the Scarborough Market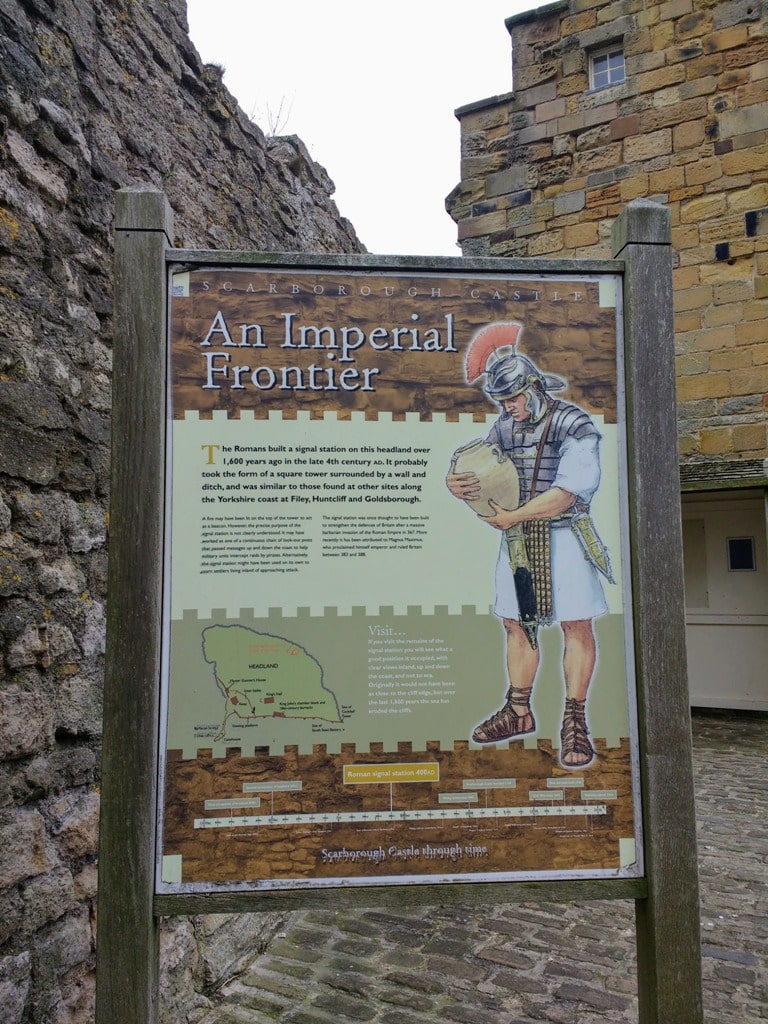 By the 17th century, Scarborough had developed into a spa town where the rich came to take the waters. A woman called Mrs Farrer had discovered a spring at the bottom of the Cliffs which contained deposits of iron and soon folks from all over England were coming to Scarborough to partake of the healing waters and have a dip in the sea. In the late 18th century bathing in seawater became fashionable. Doctors claimed it was good for the health and many wealthy people went on trips to the seaside.
Why visit Scarborough Yorkshire?
Scarborough is simply one of the best seaside holidays in England. It has two beaches to choose from, a ruined castle, amusement arcades, great seafood and a great seaside vibe.
31 Things to do In Scarborough England
Scarborough Castle
Dominating the headland – Scarborough Castle is one of the first things you notice when arriving in the town. The massive tower was built between the years 1150 and 1169 by King Henry.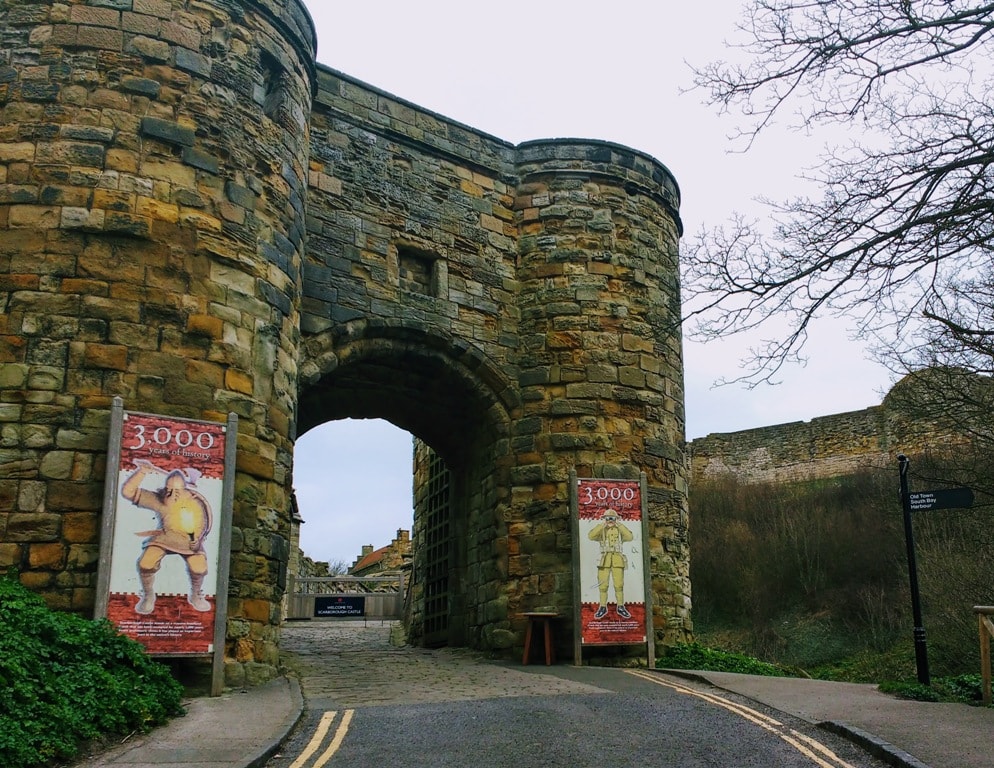 The first occupants of the headland were the Romans who built a signal station here. When the Vikings arrived on British soil the headland was the first area they took when they arrived.
By the middle ages the castle was owned by King Henry III and it became the greatest fortress in England. By 1484 King Richard III stayed at the Castle while assembling an army to resist the invasion of the Tudor Henry VII.
Walk the castle walls
You can walk the castle walls for free instead of paying admission to the Castle itself. There are incredible views over the town and the North Sea. It is a steep but short hike uphill so wear some good hiking boots.
Visit Anne Brontë's Grave
If you are up visiting the Castle stop by St. Mary's Church where one of England's greatest writers Anne Bronte is buried. Anne Bronte died in Scarborough on 28th May 1849 aged 29 yrs.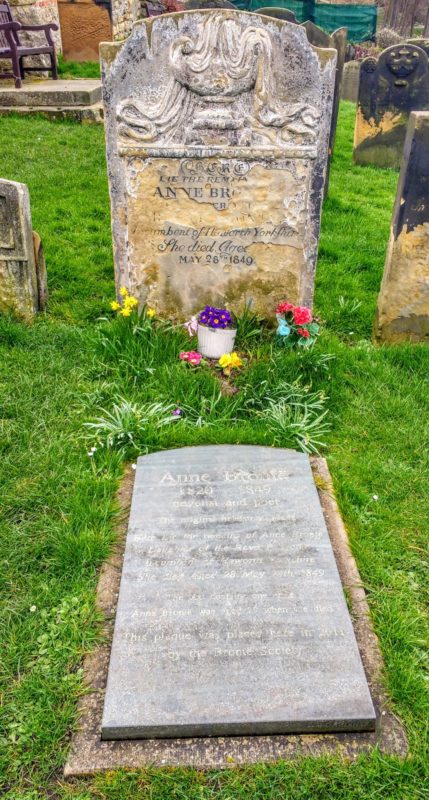 She was born in North Yorkshire and is buried in St Mary's Church graveyard in Scarborough. Anne loved Scarborough and used it as a setting for her novels – Agnes Grey and The Tenant of Wildfell Hall; she often remarked that she wanted to open a school in Scarborough.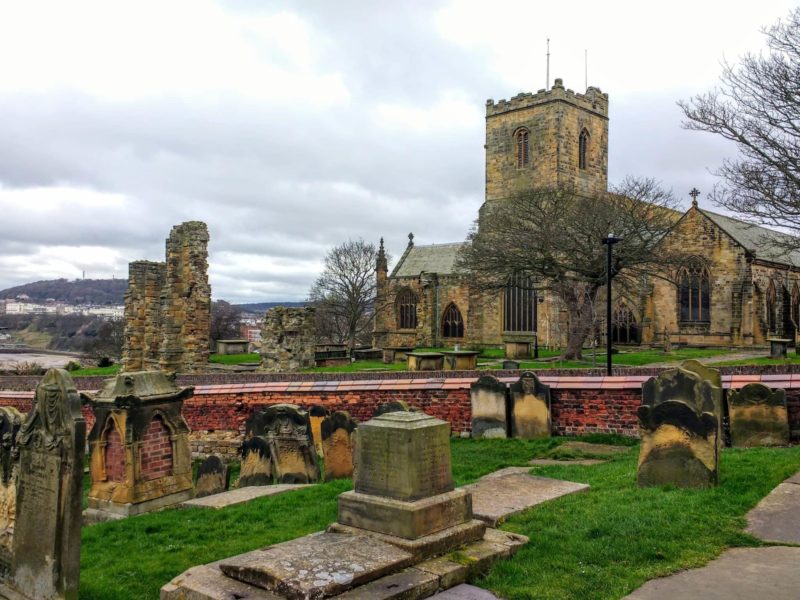 The Millenium stone in the graveyard was erected to celebrate Scarborough's Viking heritage and festival in 2000.
South Bay
South Bay in Scarborough was the original settlement of the area and today forms the old town. This is the main tourist area with lovely beaches tons of penny arcades and children's amusement. There are plenty of cafes and restaurants to have a meal of some great fish and chips and lots to entertain families. Unlike Blackpool, the promenade has undergone major improvements and is very pedestrian-friendly.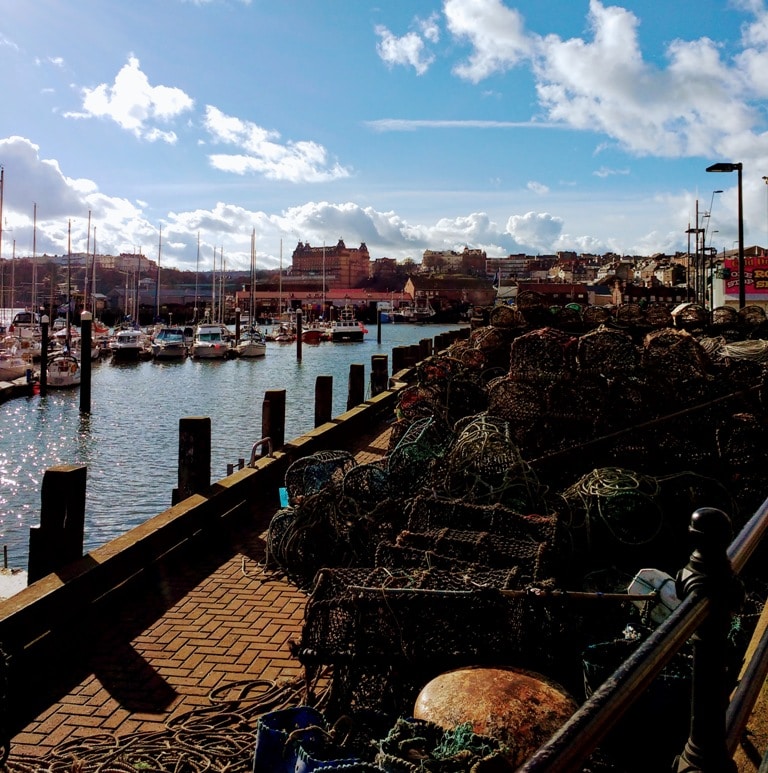 Scarborough Harbour
Lots to see on a walk around the harbour on the gorgeous Scarborough seafront, watch the ships come and go, browse all the tacky souvenir shops and take a walk on any one of three piers. Avoid the seagulls aiming for your takeaway chips or just sit and people watch.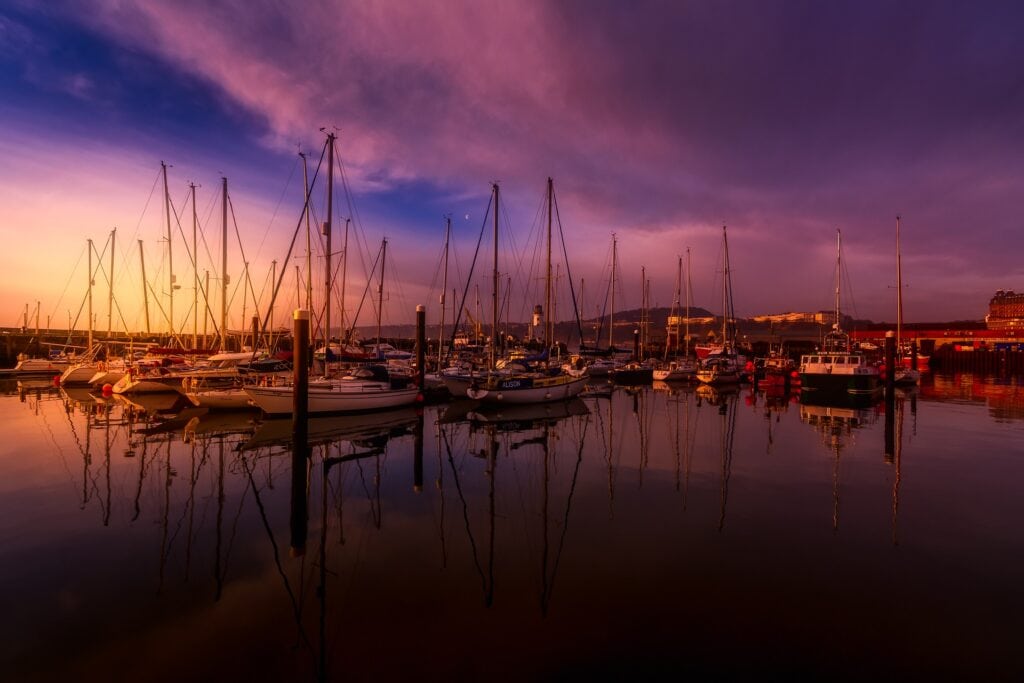 Penny Arcades
Tons of places for you and the kids to lose a penny and spend some time enjoying the entertainments and penny arcades on your harbour walk.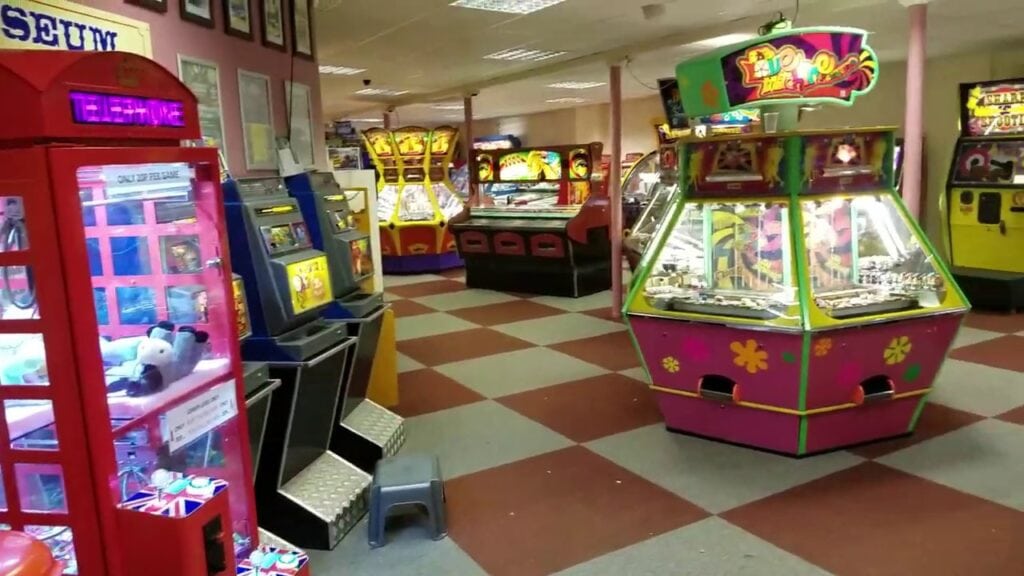 Pirate Ship tours
Scarborough has its very own pirate ship called the Hispaniola that you can book a ride on around the south bay Scarborough beach. You will find all of the boat tour booking kiosks on Foreshore Road near the West Pier in Scarborough.
Scarborough Spa Complex
The Scarborough Spa is complex is housed in the historic Grade II listed building in South Bay that in the past housed the Spa. These days it is a concert and exhibition venue where you can enjoy some first-class entertainment or even host your wedding. You can also have a beverage or a lovely lunch on the newly refurbished Sun Terrace.
The Spa has a Grand Hall, which seats 1,500 and hosts live entertainment including the Scarborough Spa Orchestra and the annual Scarborough Jazz Festival. The Spa Theatre, a 557-seat Victorian theatre, is home to summer season shows and Christmas pantomimes. The Spa Ocean Room is used for dances, conferences and other events, including the Scarborough Jazz Festival and Coastival.
Ride the Victorian Cliff Tramway
The Victorian Cliff Tramway is a funicular railway that links the Spa complex with South Cliff, 200 ft above the South Bay. This is the oldest surviving Tramway Company in the UK. The fabulous burgundy and cream carriages travel up and down the 248-foot (76 m) track between the bottom station on Foreshore Road, next to the beach and tourist arcades, and the top station on Marine Parade, close to the town centre.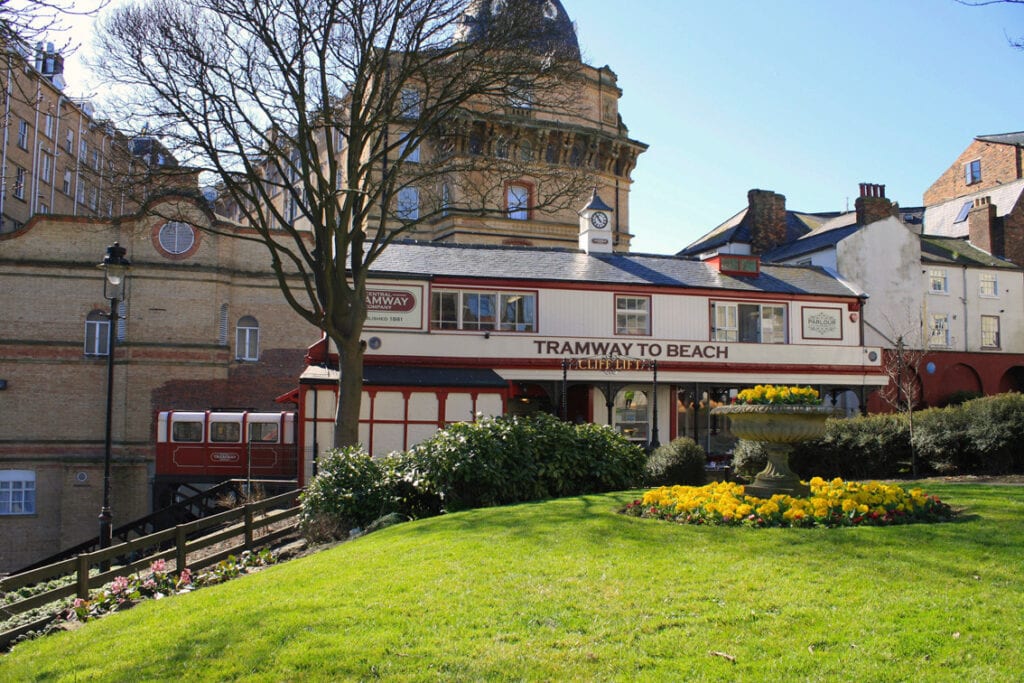 Southcliff Italian Gardens
If you have ridden the Tramway up to the Spa Complex take some time to explore the Gardens which stretch from Spa Bridge to Holbeck. The gardens include Spa Gardens, Prince of Wales Gardens, the Rose Garden, Holbeck Gardens, Shuttleworth Gardens and the Italian Gardens. These stunning gardens along the terraced walks are a green-fingered paradise.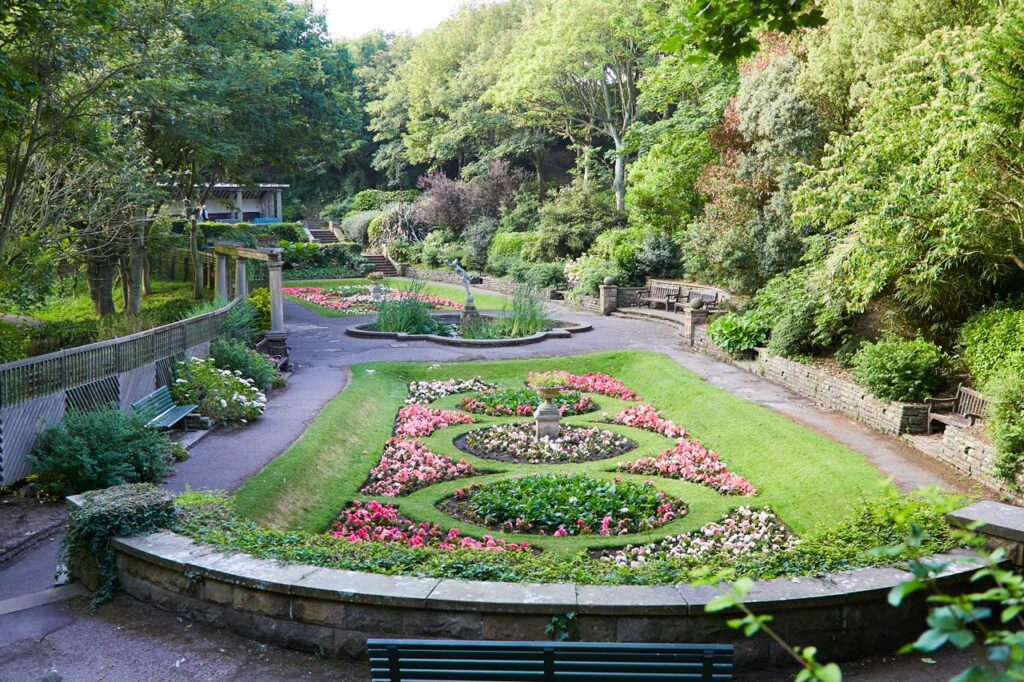 North Bay
North Bay is a more peaceful area of Scarborough less touristy and rather more natural than South Bay.
Rent a Beach Hut
You can't miss the gorgeous colourful beach huts lining the bay and you can rent them on a daily, weekly or seasonal basis.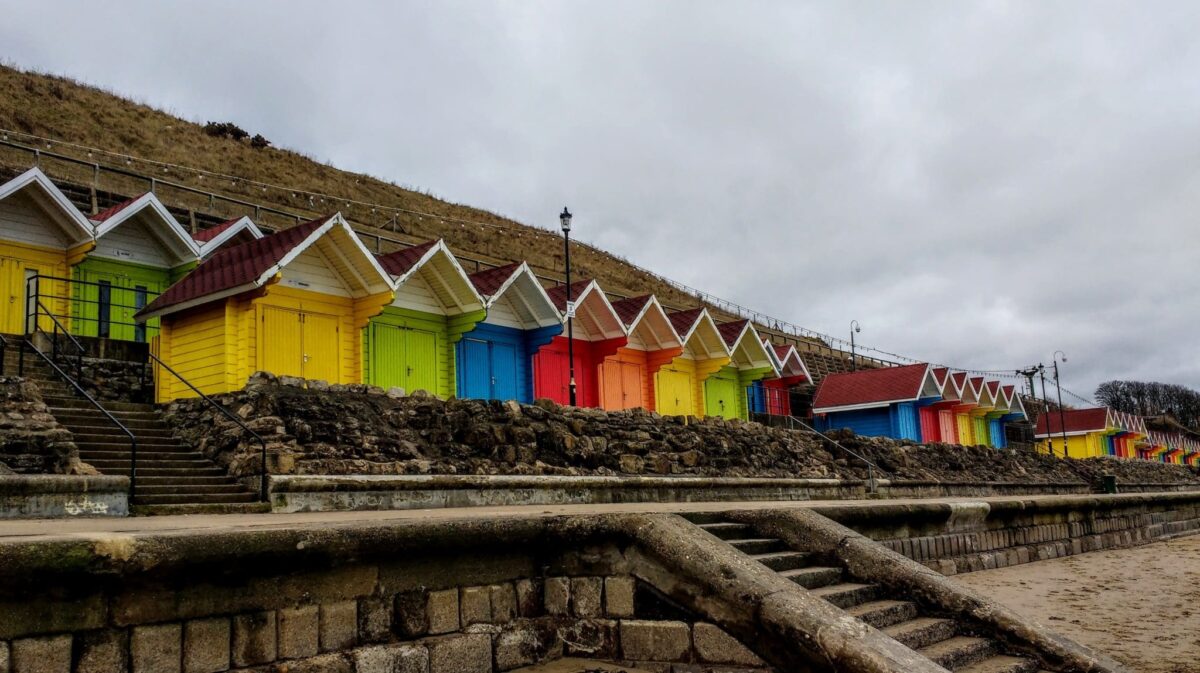 Peasholm Park
North Bay is where you will find Peasholm Park which strangely enough is a Japanese theme park. The park includes a boating lake and putting green a fabulous bandstand where open-air concerts take place and beautiful gardens and trails to walk.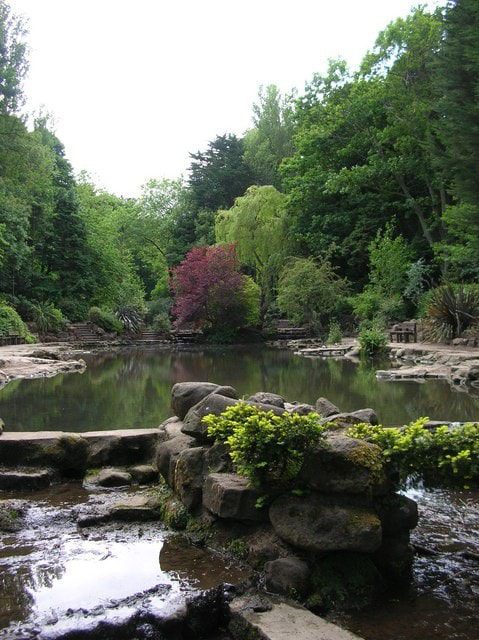 Ride the North Bay Heritage Railway
A fantastic way to see the North Yorkshire coastline the miniature railway was built in 1931 and runs for ¾ of a mile from Peasholm Park to Scalby Mills in North Bay.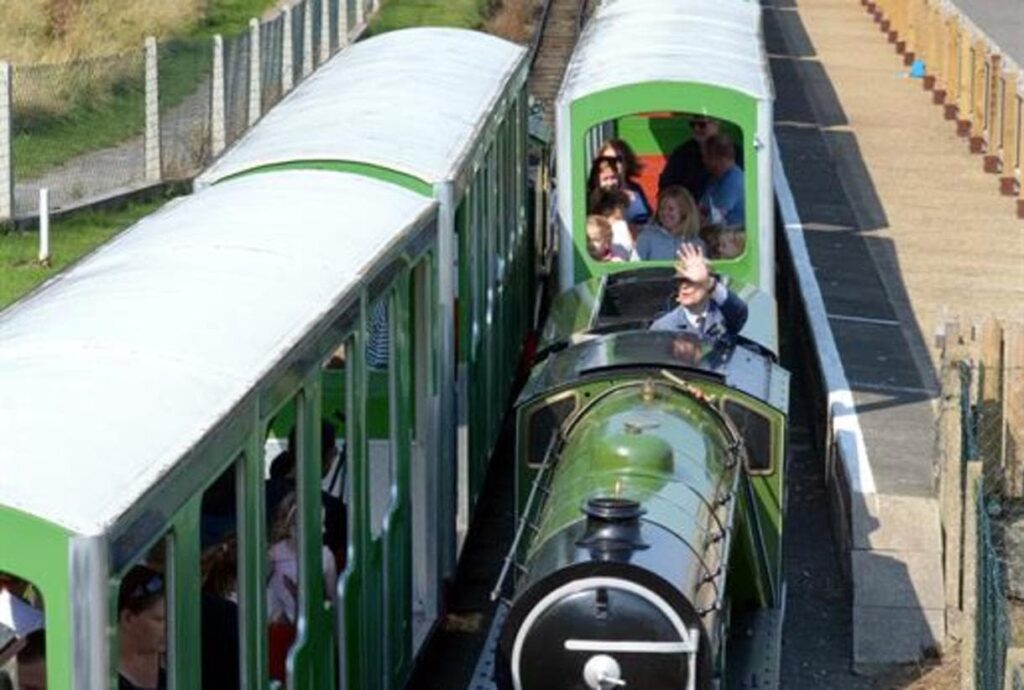 Learn To Surf
You will find that surfing is huge in Scarborough and there are several surfing schools in North Bay where you can take lessons. You can also learn to Stand up paddleboarding as well.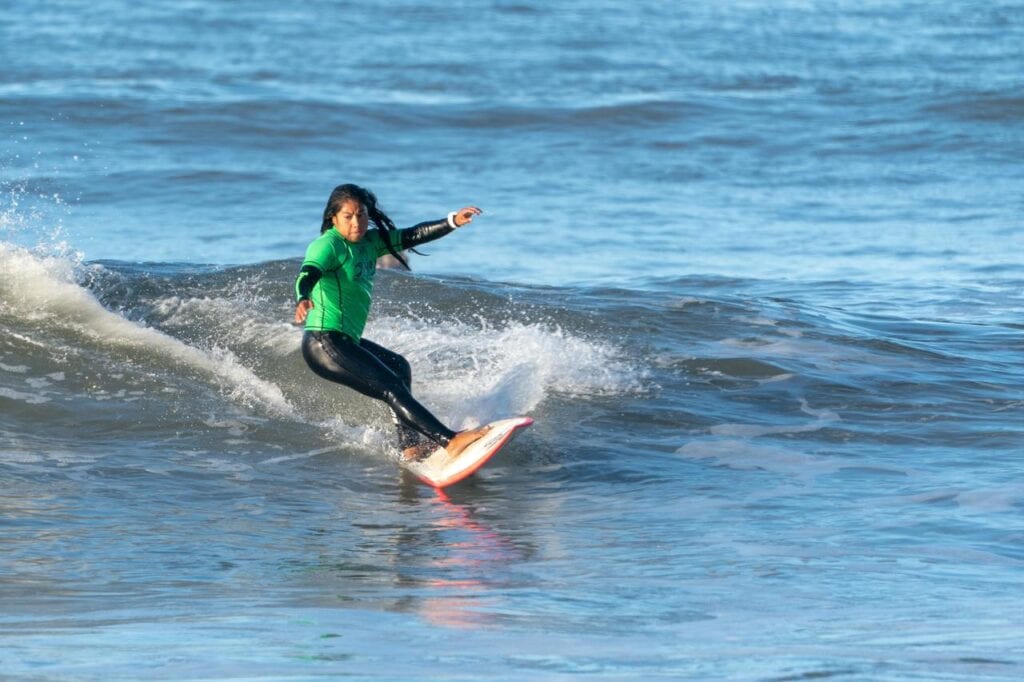 Rock pooling spots
One of my favourite activities as a kid was investigating rock pools and North Bay beach has rocky outcrops that are simply perfect for rock pooling when the tide is out.
North Bay Sealife Centre
I have to say I'm not much of a fan of these types of centres but if you have kids or are obsessed with sealife this might be the place for you. There are Rainforest Adventures where you can enjoy all those creepy bugs and lizards.
In the underwater world, you can attempt to find more than 2500 creatures within the waters at this unique indoor and outdoor attraction.
For penguin fans, you can check out the colony of the hilarious Humboldt penguins on Penguin Island. Or take a stroll through the Ocean tunnel and check out the sharks.
Crabbing at North Bay
Fancy trying some crabbing? Then try the rock pools up at North Bay, but remember once you catch them throw them back in for another day.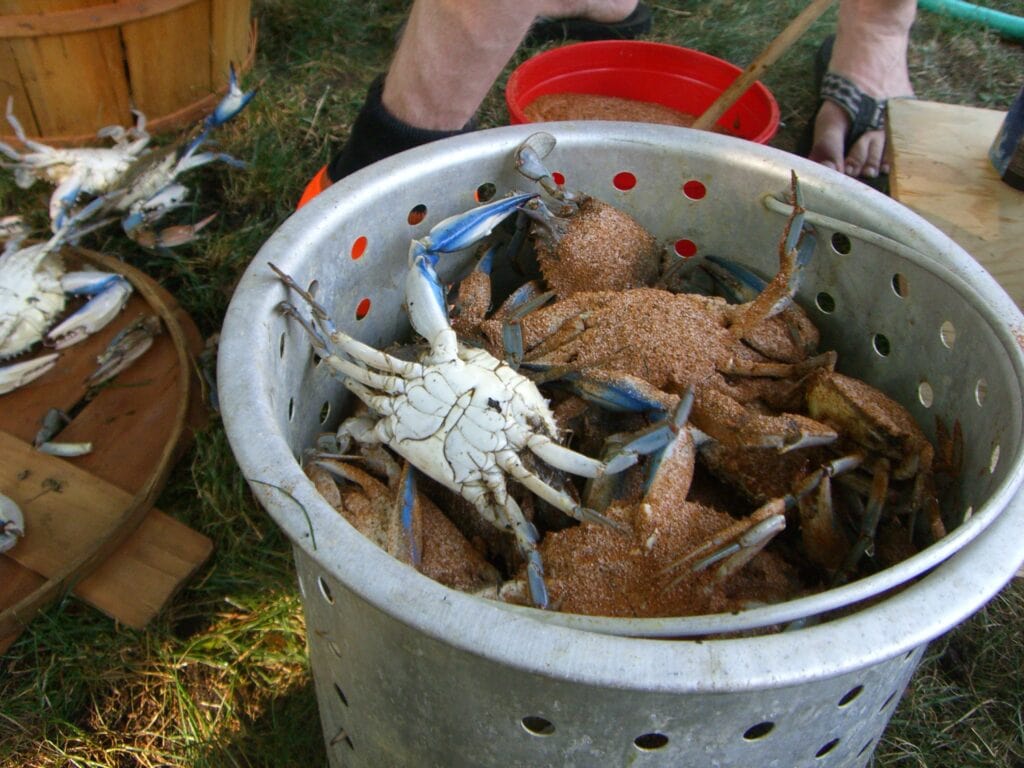 Scarborough Observation Wheel
The 32-metre high wheel, on the site of the former Futurist Theatre on Foreshore Road, has been giving visitors birds-eye views of the South Bay and the North Sea for several years now and was due to be dismantled in 2020. Due to the world pandemic, the Wheel has been allowed to stay in place until the end of the season in 2023.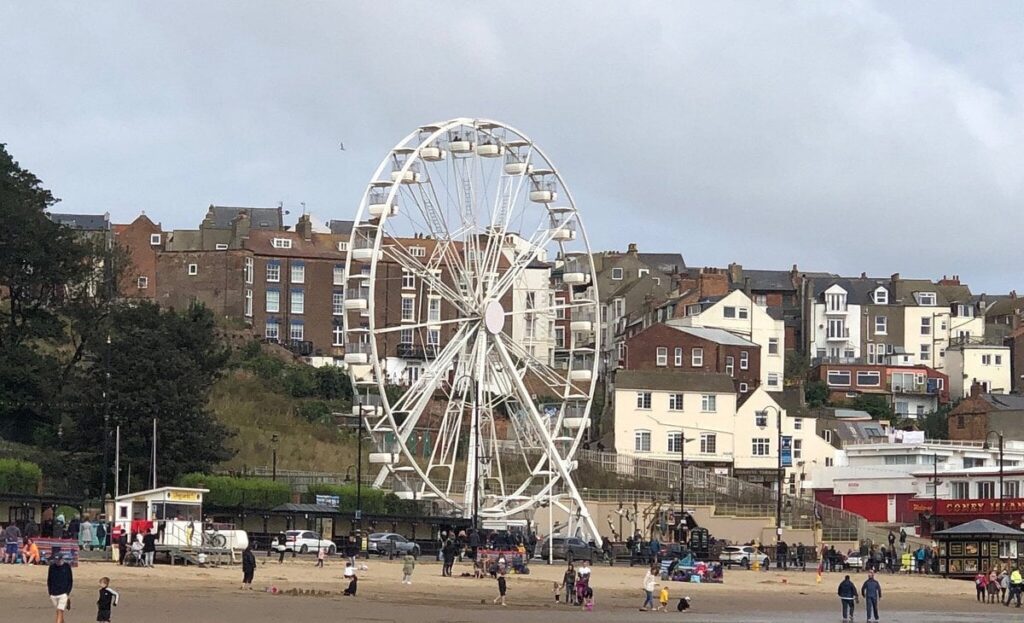 Royal Albert Park
The newly named Royal Albert Park overlooks the spectacular North Bay and contains some delightful coastal walks and natural areas.
Plans are currently underway to improve this park with a new play area, extended skateboard park, viewpoints and picnic areas.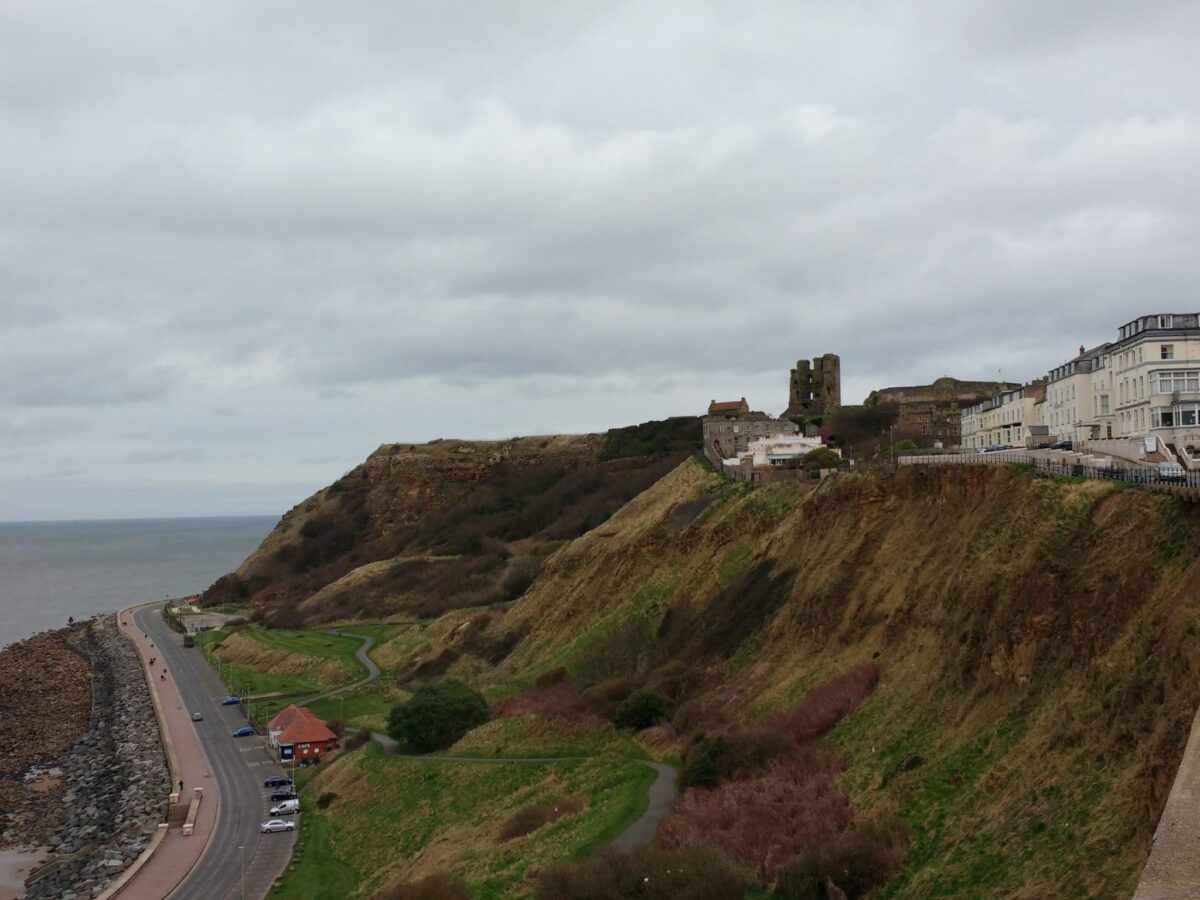 Scarborough Open Air Theatre
Scarborough's Open Air Theatre was built in the 1930s in Northstead Manor. Since its refurbishment in 2010, the theatre has hosted some of the music and entertainment industries' greatest stars including Elton John, Britney Spears, Gary Barlow, Kylie, Noel Gallagher, Lionel Richie, Nile Rodgers & CHIC, Little Mix, Lewis Capaldi and many more.
The Rotunda Museum – exploring 11,000 years of history
The Rotunda was opened in 1829 and was one of the world's first purpose-built museums. The Georgian gallery has a mural that showcases the geology of the North Yorkshire coastline and the original museum showcases exploring the 19th-century societies that created the Museum.
Oliver's Mount
Oliver's Mount, named after Oliver Cromwell, is the only public roads circuit in England and its origins stem from when some local entrepreneurs recognised the 'feel-good factor in the UK after the end of World War Two and decided the ideal way to welcome home the troops would be to host a race meeting.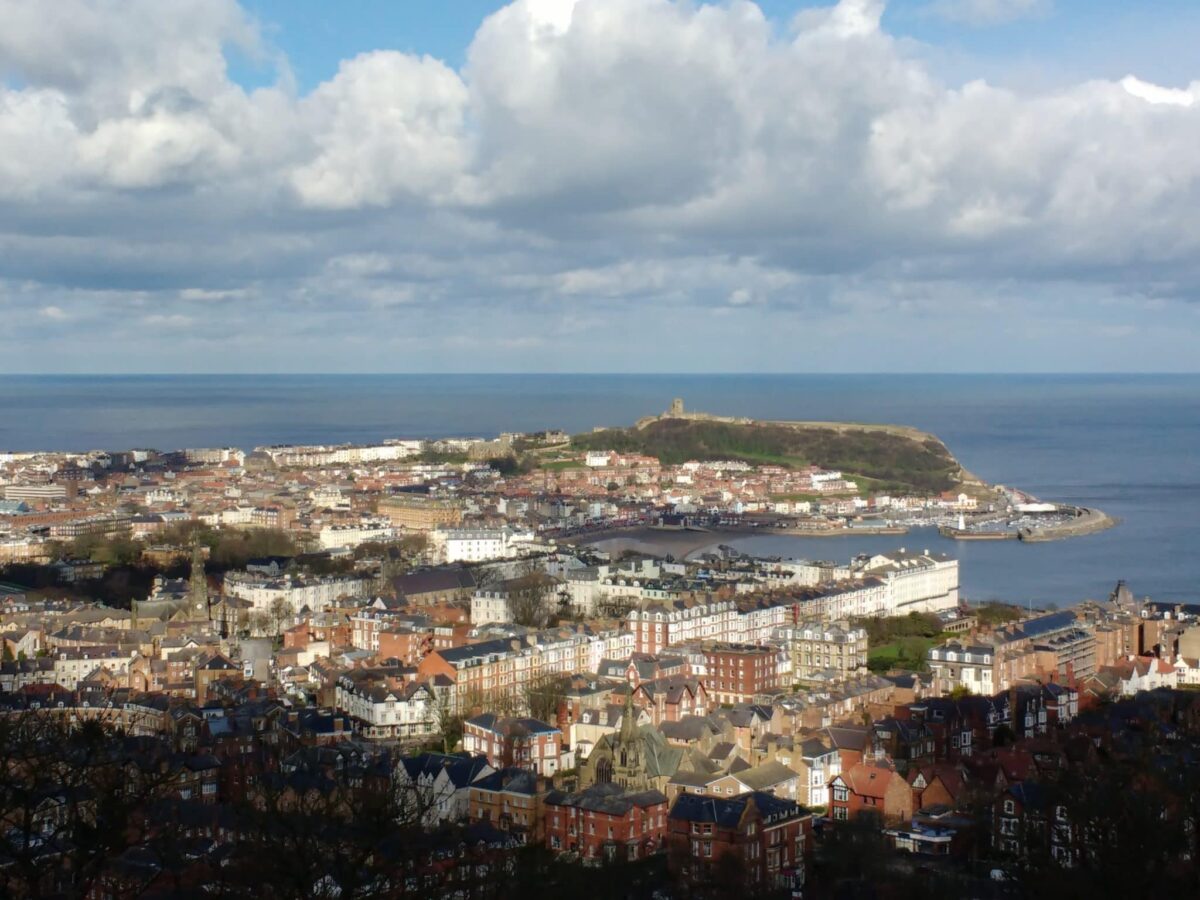 Oliver's Mount is an area of high ground overlooking Scarborough, North Yorkshire, England. It offers views over the town, a tribute monument to the war dead, camping and camping spots at selected times of the year, 10 football pitches, 1 rugby league pitch. Oliver's Mount first held a motorcycle race in 1946, and it continues to hold motorcycle circuit racing today, and also holds car rallies and car hill-climb events. Cars have raced here twice, in 1955 and 1956.
Scarborough Lighthouse
Scarborough Pier Lighthouse is an active aid to navigation on Vincent Pier in Scarborough, North Yorkshire, owned and operated by Scarborough Borough Council. The lighthouse dates from 1806, but it had to be rebuilt following damage sustained in the German bombardment of 1914. It was declared a World Heritage Site in 1973 and these days houses the Scarborough Yacht Club a beautiful statue stand before the lighthouse called The Bathing Belle which commemorates the Victorian swimmers.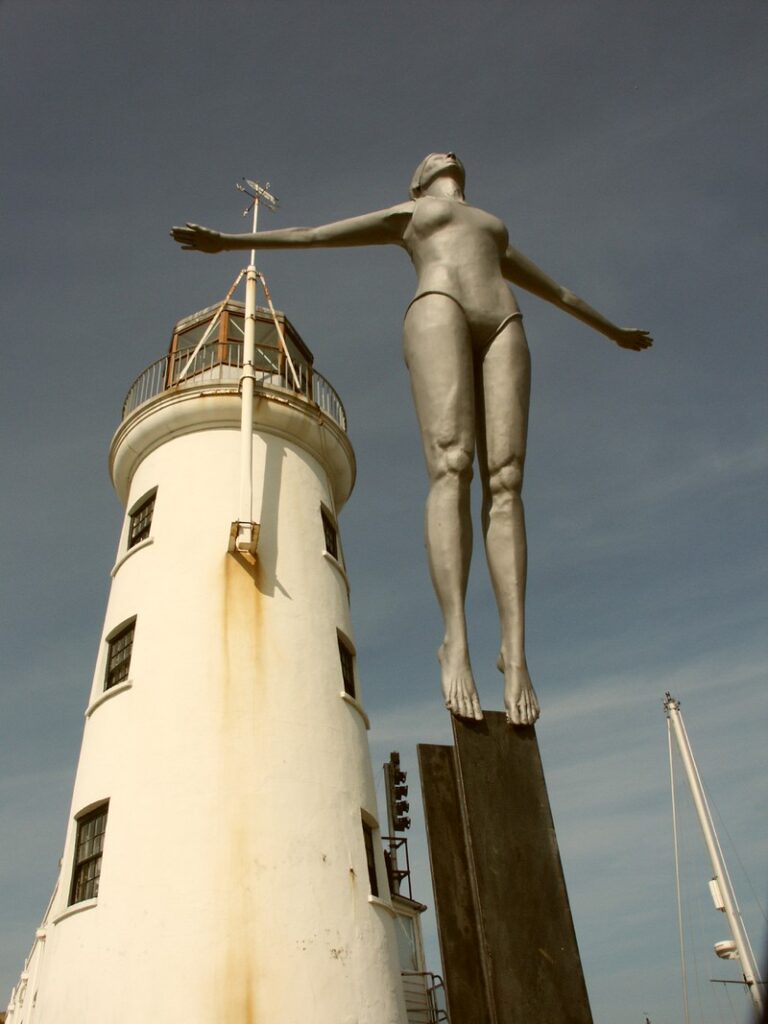 Hairy Bob's Cave
The huge boulder, carved with a door and windows, stands on the resort's Marine Drive in the shadow of the headland topped by Scarborough Castle. It was hidden for years behind a WWII tank which has now been lost to the sea. No one knows who built or rather carved the cave or why.
The Market Hall & Vaults
This is exactly my jam a market – this lovely market has just been completely overhauled and redeveloped and now features a fabulous market over 3 floors.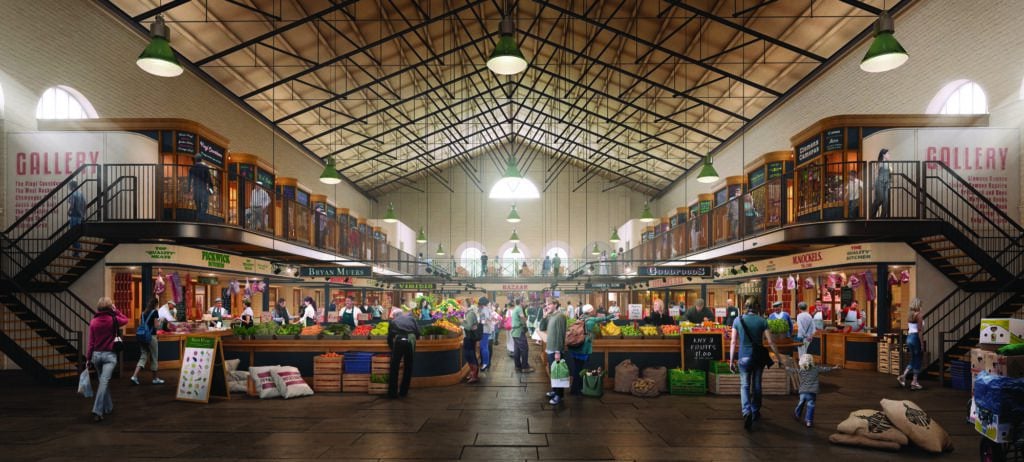 On the ground floor, you'll find traditional market stalls offering an excellent range of fresh meat, fruit and vegetables, bread, cheese and unique local shops as well as a café and deli, selling freshly-cooked snacks and meals.
Up in the gallery, you will find a great range of quirky, individual shops selling hand-made crafts, jewellery, food and more. The gallery also has two cafes where you can enjoy freshly-prepared food and drinks whilst enjoying a great view up to Scarborough Castle or the hustle and bustle of the market below.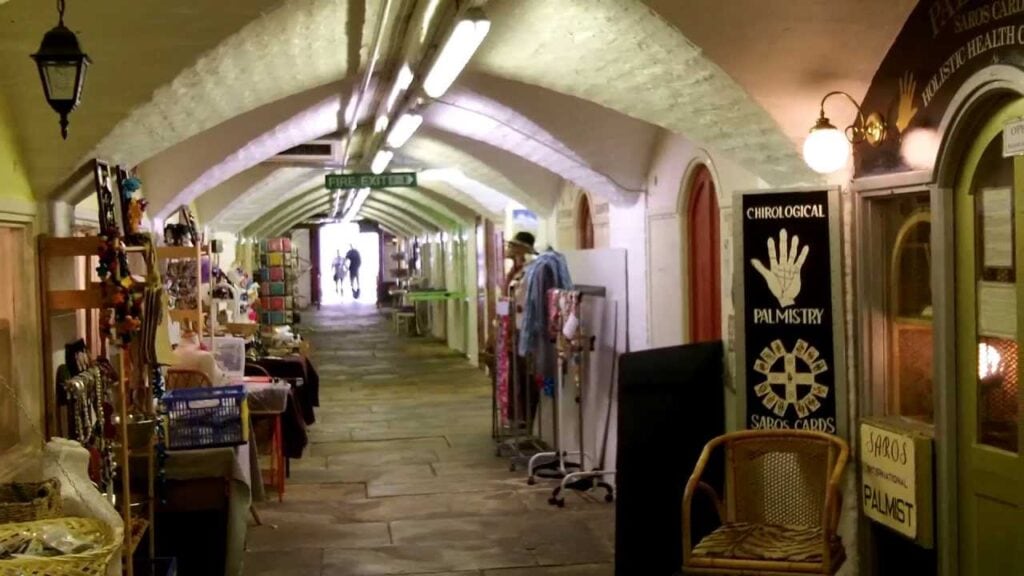 In the 'vaults' you will come across an Aladdin's cave of unique jewellery, gifts, crafts, collectables, clothes, toys, books and loads, loads more – an eclectic mix of individual shops you won't find anywhere else! 'The vaults' also has its own café, tucked away in the corner for freshly-prepared snacks and meals.
Scarborough Fair Collection
Everyone knows the old song Are you going to Scarborough Fair by Simon and Garfunkel but it is an old English folk song. The Scarborough Fair Collection and Vintage Transport Museum located between Scarborough and Filey on the picturesque coast road, proudly showcases a remarkable assortment of vintage cars, steam engines, vintage fairground rides, and mechanical organs. The collection is brought to life as the vintage vehicles and fairground rides, including a magnificent Wurlitzer Organ.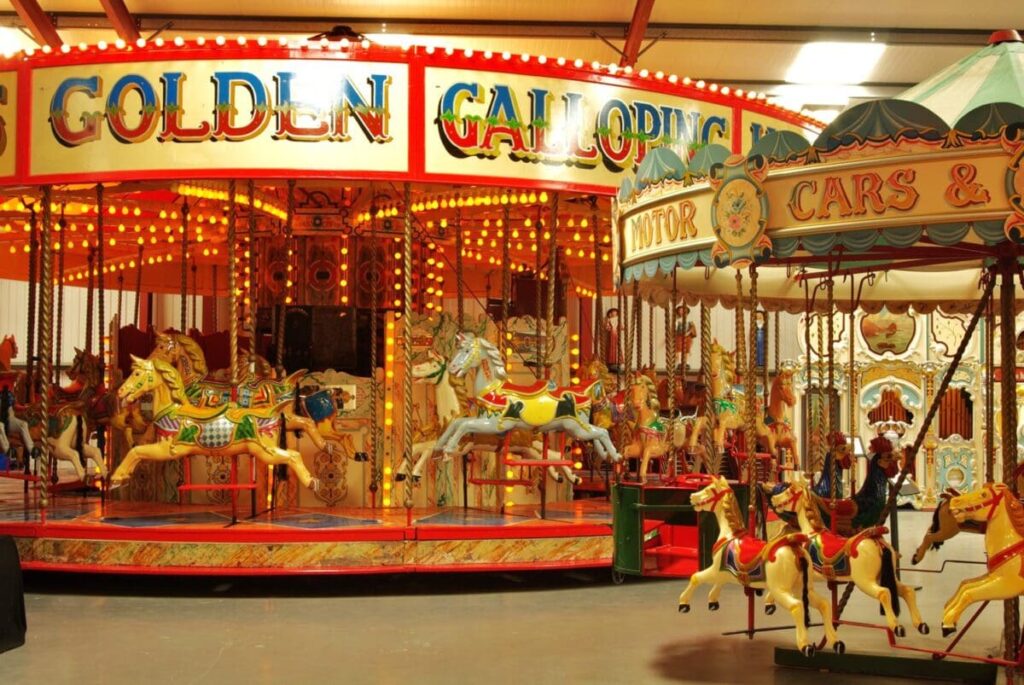 Where to eat in Scarborough
Spoiled for choice is an understatement when it comes down to the best seafood dishes in Scarborough – after all, it's a fishing harbour. So here are a few of the best.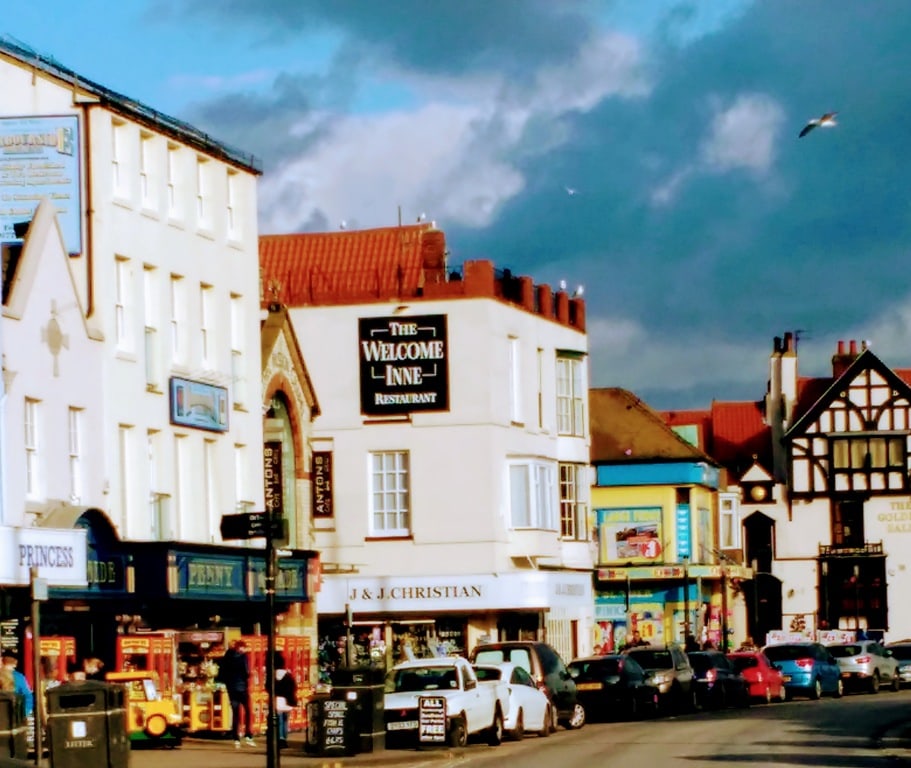 Fish & Chips in Scarborough
#1 Lifeboat Fish Bar
Number #1 in Scarborough is the Lifeboat Fish bar Lifeboat Fish Bar in South Bay is a cosy, family-run cafe serving traditional British fish and chips. Portions are generous, and you can choose from either cod or haddock, which come scalding hot in a crisp batter. The chips are always perfectly cooked – fluffy inside and crispy on the outside, and not at all greasy.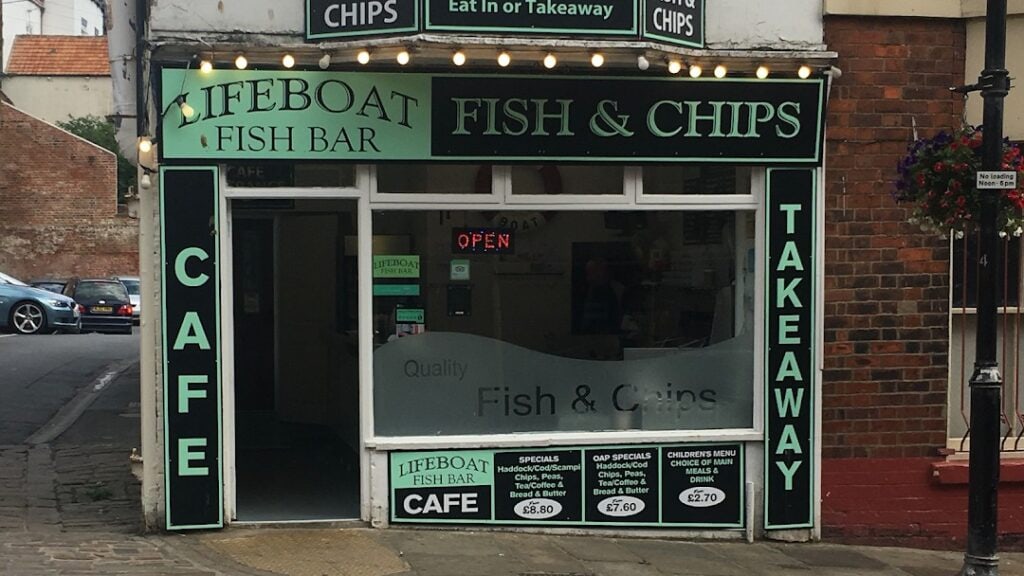 #2 Papas Fish & Chips
Number #2 is Papas Fish and chips which is located in the centre of Scarborough's south bay beachfront, papa's makes for the ideal location to enjoy a meal with friends and family.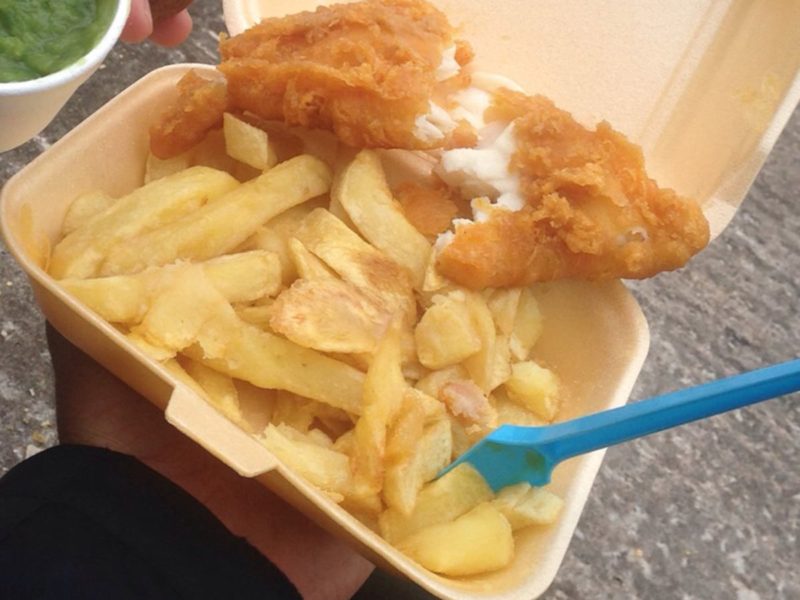 Dining in Scarborough
The Green Room
A cosy brasserie in the heart of Scarborough where you can savour 6-course tasting menus for excellent value. 'Taste of Yorkshire' menus are prepared with locally sourced ingredients. A meal at this brasserie is sure to please most palates, including vegans, vegetarians and those on gluten-free diets.
The Scarborough Arms
A fabulous medieval-themed pub that's a short walk from the town centre and famous castle. All the food is freshly cooked and includes locally sourced fish, steak pie, burgers, and spinach and ricotta cannelloni. For drinks, you can choose from real ales, bottled and draught beers, cocktails and gins There's live entertainment on most Saturday nights.
La Lanterna
This Italian restaurant has a long history in Scarborough and was founded in 1973, The restaurant serves a more refined form of Northern Italian cuisine like risotto, handmade egg pasta, meat dishes and La Lanterna's speciality: truffles.
Where to stay in Scarborough England
Scarborough's historic harbour is the soul of this town and a stroll along the marina to admire the pretty coloured houses overlooking the sea is a must-do.
Tall Storeys is located just steps from the harbour in a Grade II listed building there are five rooms you can rent and you can also enjoy a great English Breakfast all within walking distance of everything Scarborough has to offer.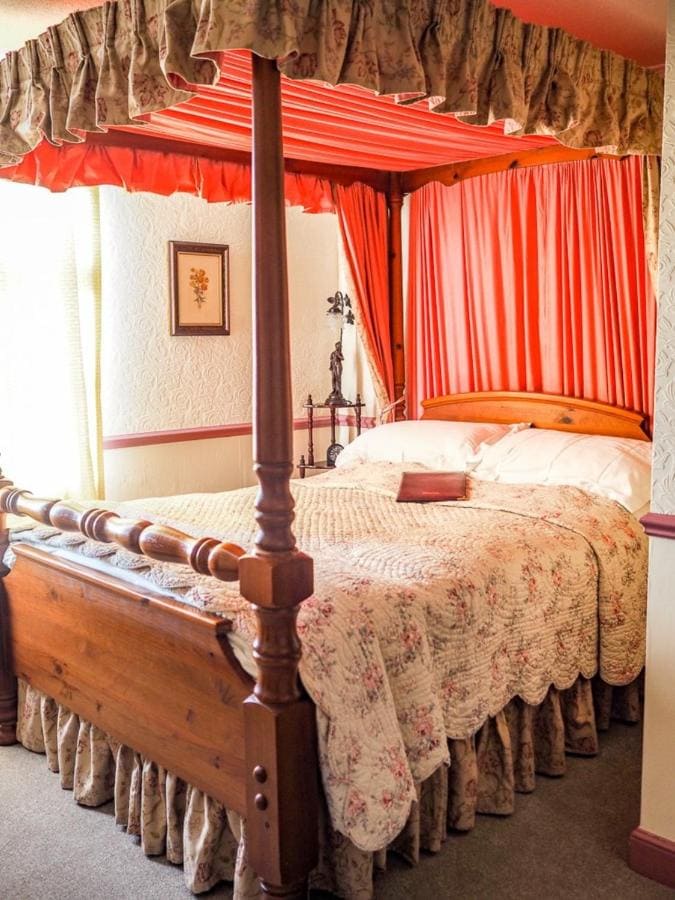 Just outside Scarborough why not stay at The Plough which features a restaurant, allergy-free rooms, free WiFi throughout the property and a bar. Boasting family rooms, this property also provides guests with a sun terrace. The property is 3.9 km from Scarborough Open Air Theatre and 6 km from Scarborough Castle.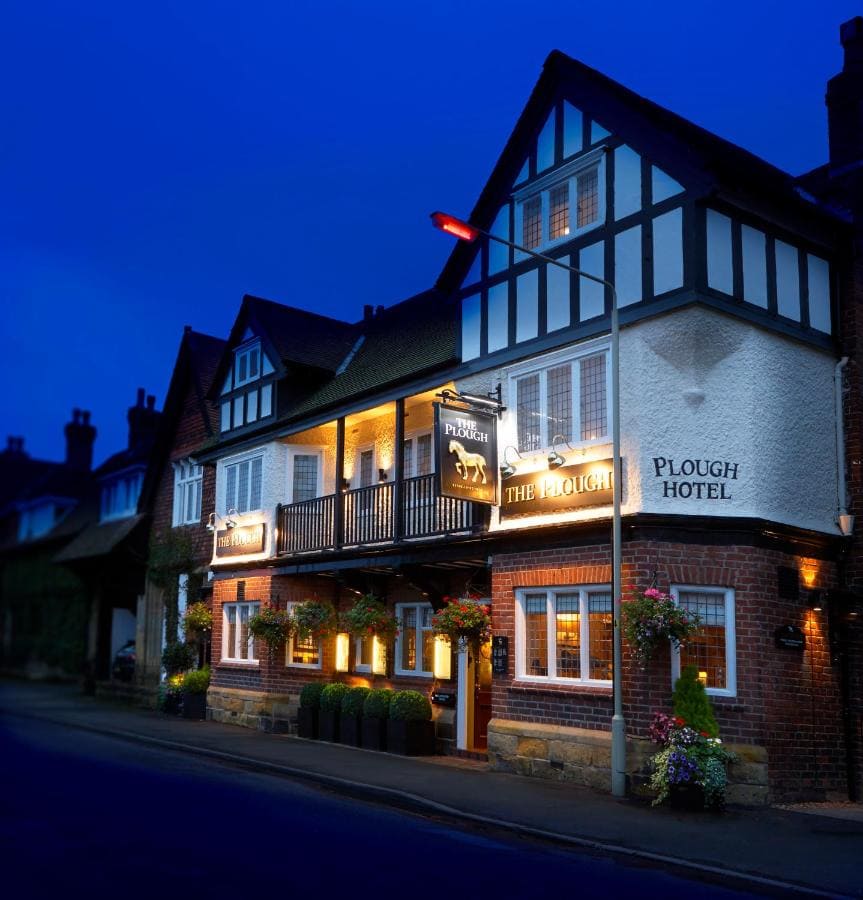 Why not stay at the Grand Hotel Scarborough UK this incredible Victorian hotel is a 2-minute walk from the beach. Overlooking Scarborough's Harbour and South Bay. The Grand has evening entertainment 365 days of a year in its stunning Cabaret Ballroom. Built in 1863 The Grand Scarborough was designed around a theme of time. Seasons, months, weeks and days are symbolised in the 4 towers, 12 floors, 52 chimneys and originally 365 bedrooms.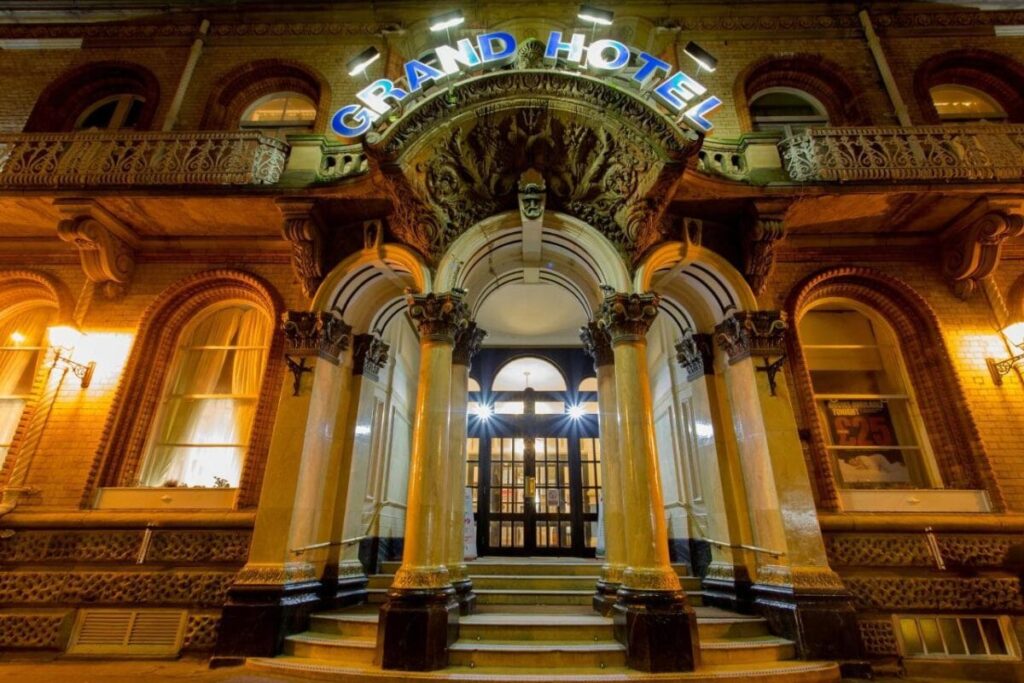 Discover the Best Things to Do in Scarborough, Yorkshire. From Beaches to Historic Landmarks with this comprehensive guide to the top attractions in Scarborough. With this guide you can uncover hidden gems, visit castle ruins or stroll the beaches.
Check out these places in Yorkshire
All the best things to do in Pickering North Yorks
Waterfalls in the Yorkshire Dales
Best things to do in Helmsley North Yorkshire
Helmsley Castle an atmospheric ruin in North Yorkshire
Yorkshire Market Towns & Prettiest Yorkshire Villages
The Top 24 Vikings UK locations to visit
Rievaulx Abbey a haunting ruin in North Yorkshire
Discover the outstanding Yorkshire Coast

Latest posts by Faith Coates
(see all)