Best & Fun Things To Do In Toronto (Canada)
Toronto is a bustling, clean, vibrant city with a youthful vibe and lots to offer a traveller. From inexpensive hostels to free activities, events, and festivals Toronto offers the world to its visitors. Finding things to do in Toronto is not difficult and here is my list of the top 11 experiences in Toronto.
Toronto is a great city for visiting with kids it has everything from the Zoo to Science Centres, aquariums and of course Canada's Wonderland. Ontario is my home province and it is absolutely jam-packed with things to do from road trips, hiking, skiing, camping, museums and more so be prepared to spend some time exploring all the best things to do in Ontario.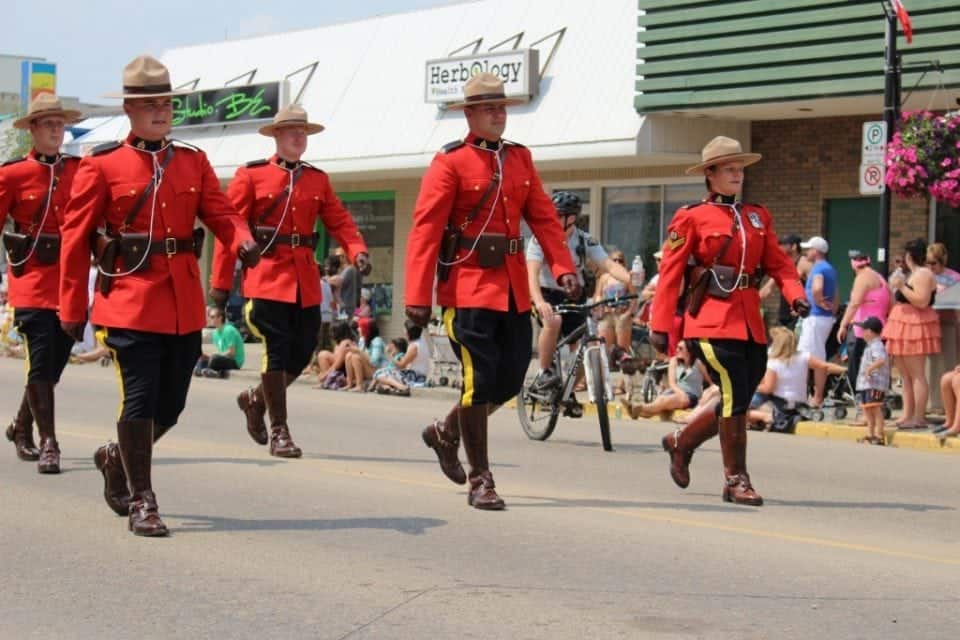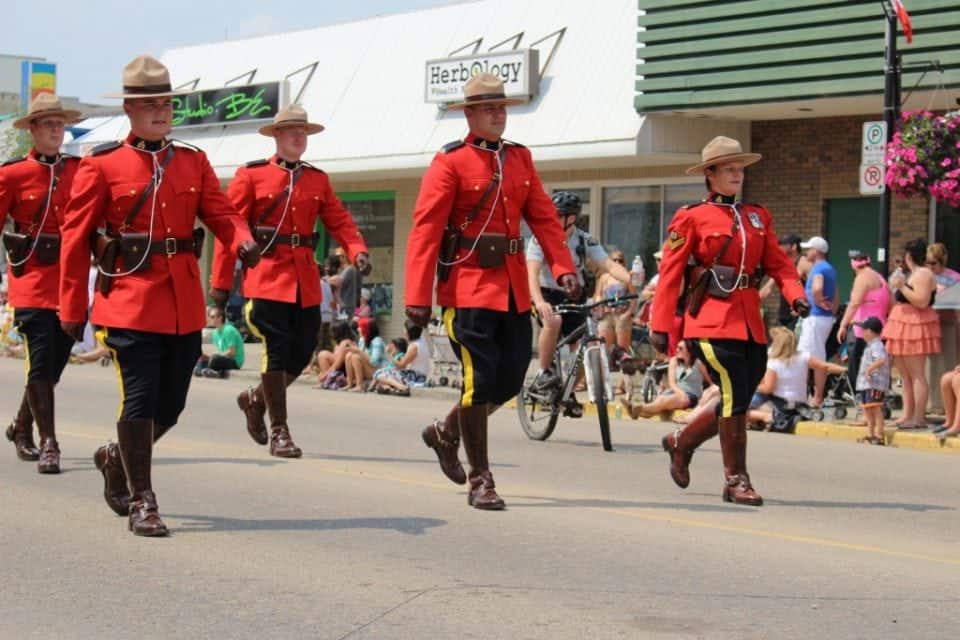 Toronto is a great place for kids with so much to do every day. One of my kid's favourite things to do in Toronto was to visit Ripley's Aquarium. If you have kids take them here.
A multi-cultural city edged with that Canadian politeness Toronto is a place that all Canadians gravitate to for theatre, restaurants, and tons of fun alongside the usual cultural aura of museums and historic places.
Are you visiting Canada for the first time? Then you must go and read Mariellen's First-time visitor to Canada, eh? Jampacked with information and two fabulous itineraries it answers all your questions.
Don't forget that TO's great location in Ontario gives you the opportunity for all kinds of road trips from Toronto you can go taste wine in Niagara, and check out the Falls while you are there. Head to lake country for some camping or swimming or for those who want to absorb some culture head to Stratford for some fantastic Shakespeare. One of my favourite places in Canada is Quebec City and taking the train from Montreal to Toronto and of course TO to Montreal is the best way to visit this incredible city.
Xyuandbeyond is reader-supported. When you buy through links on our site, we may earn an affiliate commission. You can read my privacy policy here.
11 Top things to do in Toronto
Bata Shoe Museum
Sugar Beach
Distillery District
Kensington Market and Graffiti Lane
St. Lawrence Market
Hockey Hall of Fame
CN Tower Edge Walk
Canada's Wonderland
Toronto Islands
Casaloma
Toronto's Best Pizza
Bata Shoe Museum

Can you imagine it? 30,000 pairs of shoes and culturally related artefacts that display the history of footwear and shoemaking from around the world. This Museum spans over 4, 500 years of world history.
This remarkable collection contains pieces and artefacts from almost every culture in the world, shoes made from human hair, delicate Chinese silk shoes, and Samurai shoes and it also showcases some of the most preeminent shoe designers from around the world. All in all, if you are history, culture and shoe-obsessed this is one museum in Toronto that is a must.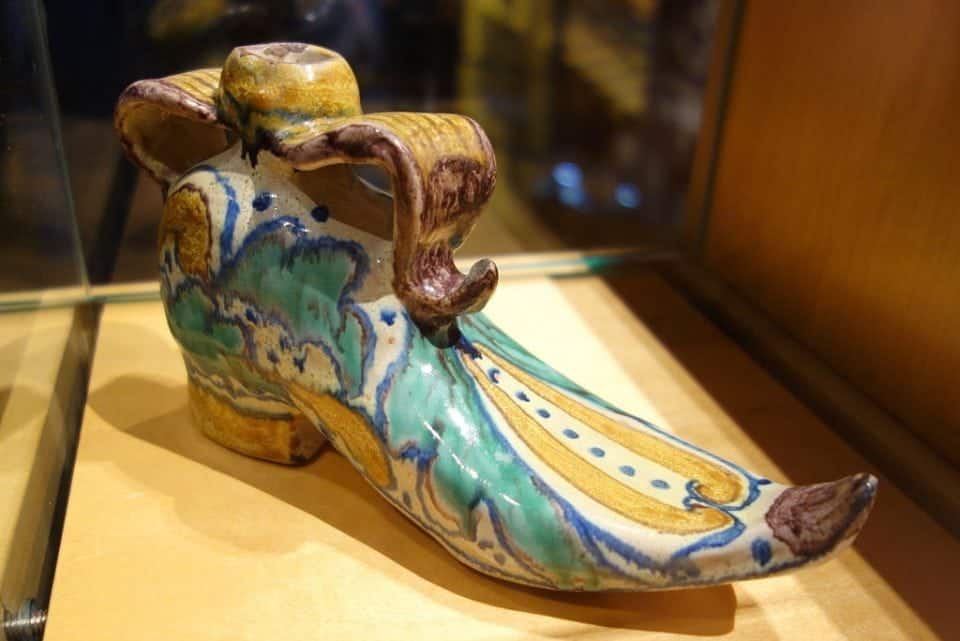 One of the best things to experience in Toronto is pizza and here are the top two
Sugar Beach
Located next door to the Redpath Sugar Refinery Museum this lovely urban beach sits right at the water's edge of Toronto. Canadians love their beaches and here at Sugar beach you can while away the day soaking up the rays reading or boat watching on the Lake. This is one of those great things to experience in Toronto. There is a cool water feature embedded in a giant granite maple leaf for when you need to cool off. The beach hosts a ton of special events throughout the year and is a great place to simply relax and hang out for the day.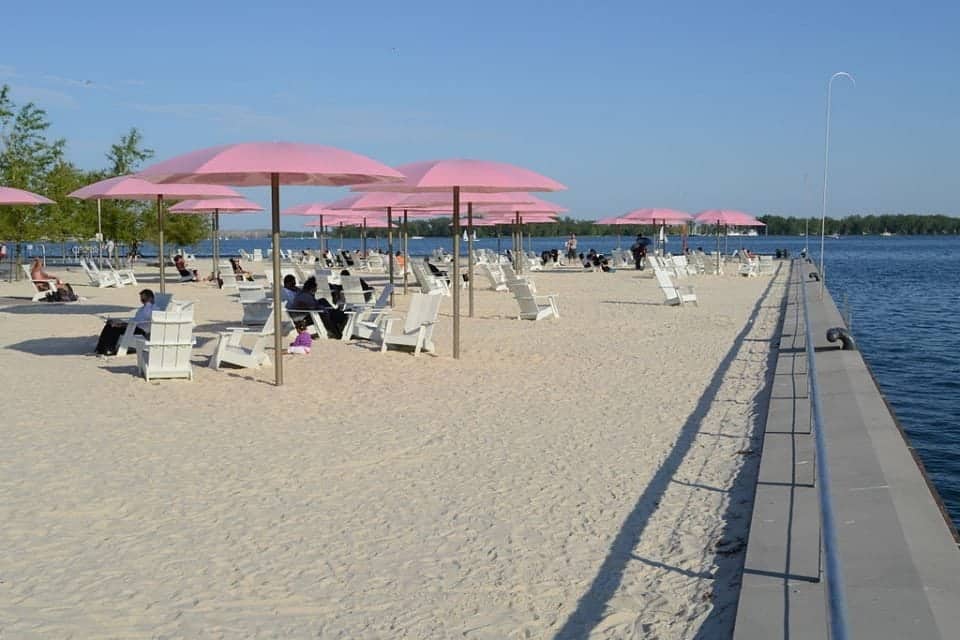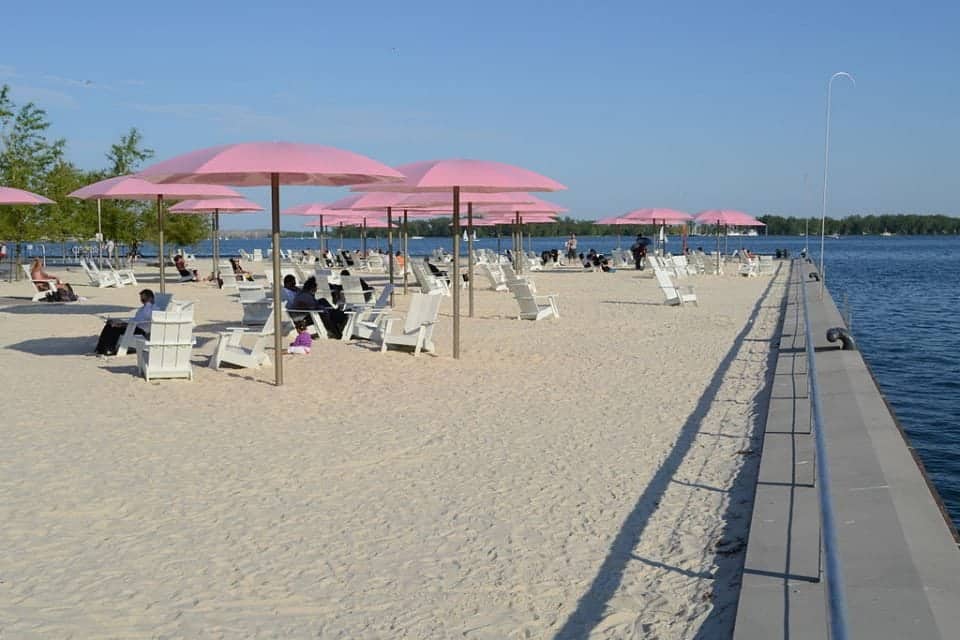 Distillery District
About 10 years ago, this little corner of Toronto was deeply neglected and run down. There was a collection of Victorian industrial buildings that had been pronounced a national historic site and begged for refurbishment. Today Toronto's Distillery District is a highlight of any visit to Toronto.

It almost feels like you have stepped back in time and could see horse drawn carts on the road but the District has fused the old with the modern and created an inspired space for one-of-a-kind shops, great cafes and restaurants, galleries, theatres and so much more. Today the Distillery District is home to an incredibly vibrant arts and culture scene, a phenomenal Christmas Market in season and so much more.
Kensington Market & Graffiti Alley
Making my top 11 list of things to experience in Toronto is Kensington Market. Kensington Market is not so much a market but a collection of funky, diverse independent shops, restaurants, cafes and out-of-the-ordinary experiences. Located in the heart of Toronto, Kensington Market is a vibrant eclectic area where you can shop for gourmet goodies, have some of Canada's favourite food – bacon, at Bacon Nation, enjoy the best pizza in Toronto, shop for vintage clothes at Courage my Love or simply wander the streets checking out the international and gourmet food shops.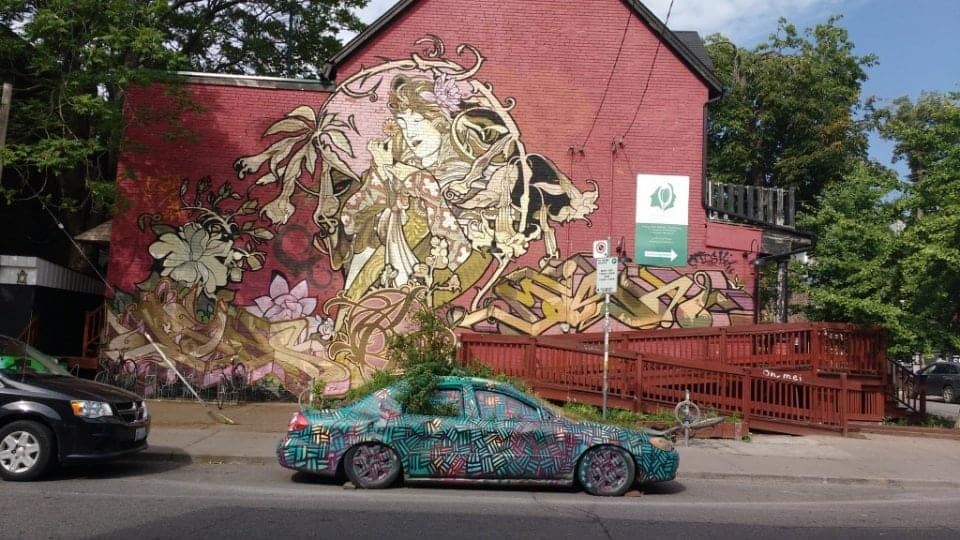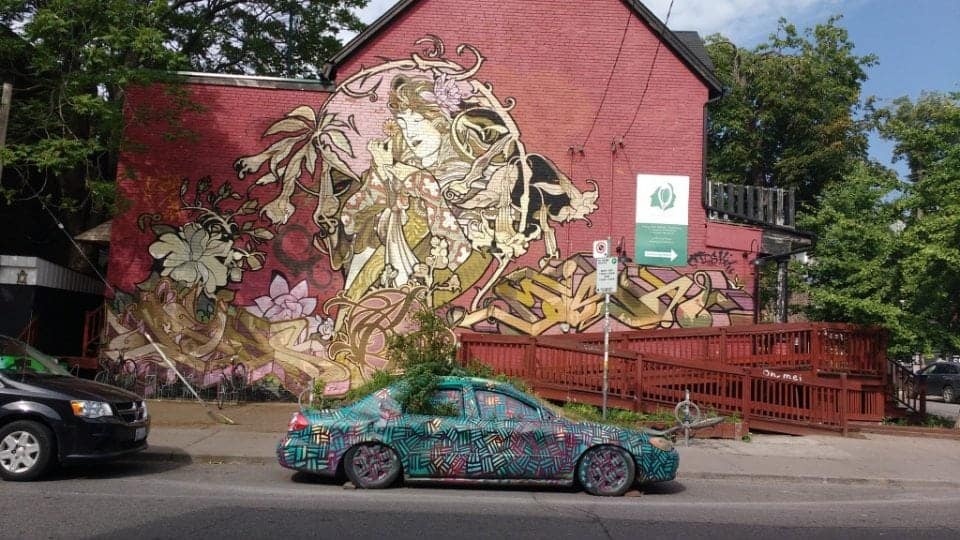 Just around the corner from the Market, don't forget to check out Toronto's Graffiti Alley. It runs about a kilometre long, and is one beautiful, creative piece of art after another, each adding a unique touch to an ever-evolving Toronto.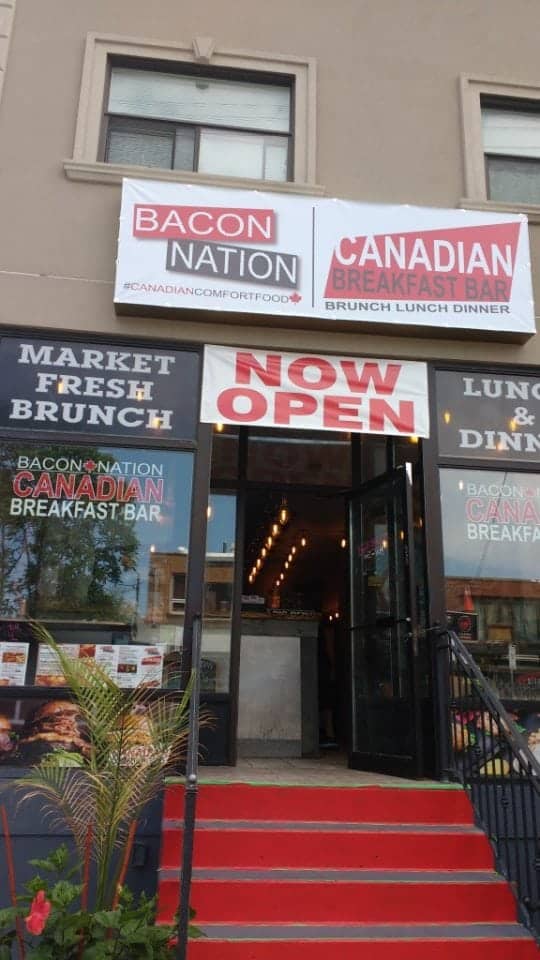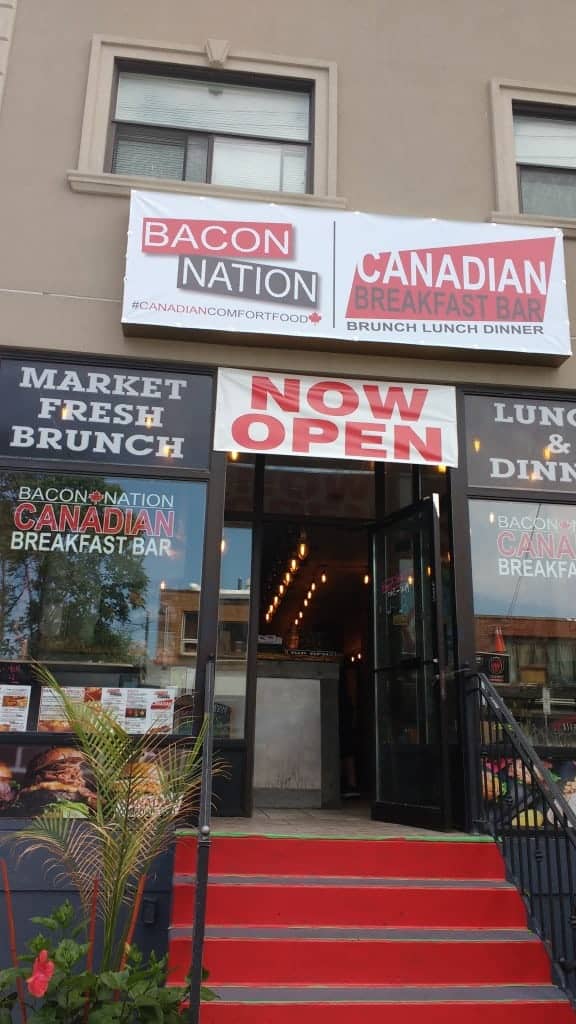 St. Lawrence Market
I love St Lawrence Market in Toronto, Canada it is a bustling modern-day market that is now the best place for a foodie to hang out at. The Market contains food vendors that sell incredible Montreal-style bagels, fresh Canadian cheeses, beans, grains and pulses – pretty much anything, a foodie could want for that perfect recipe. Oh, and the food vendors will keep you fed for hours.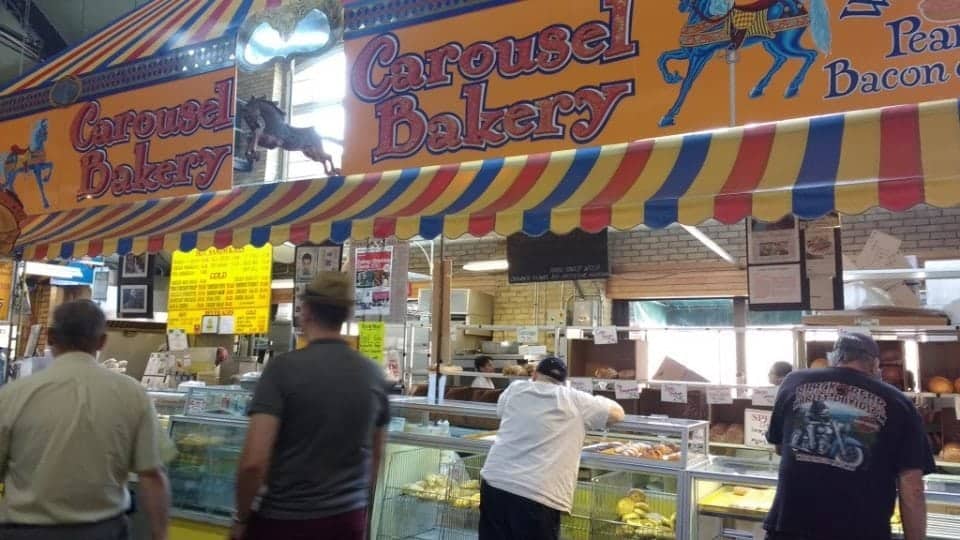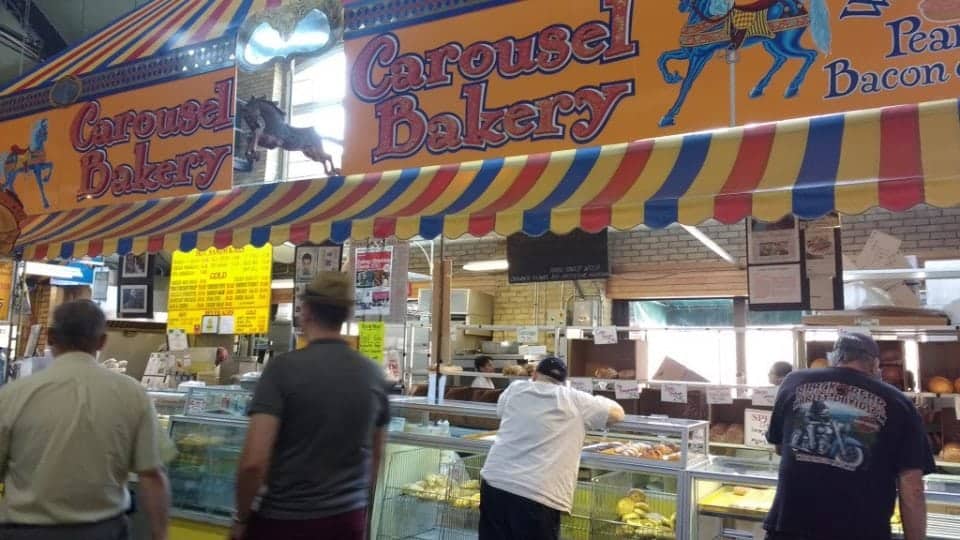 Hockey Hall of Fame
Well, it wouldn't be Canada without the Hockey Hall of Fame. Celebrating 25 years in its location in the heart of Toronto near St. Lawrence Market, the Hockey Hall of Fame celebrates Canada's Game with exhibits, displays and the history of the sport.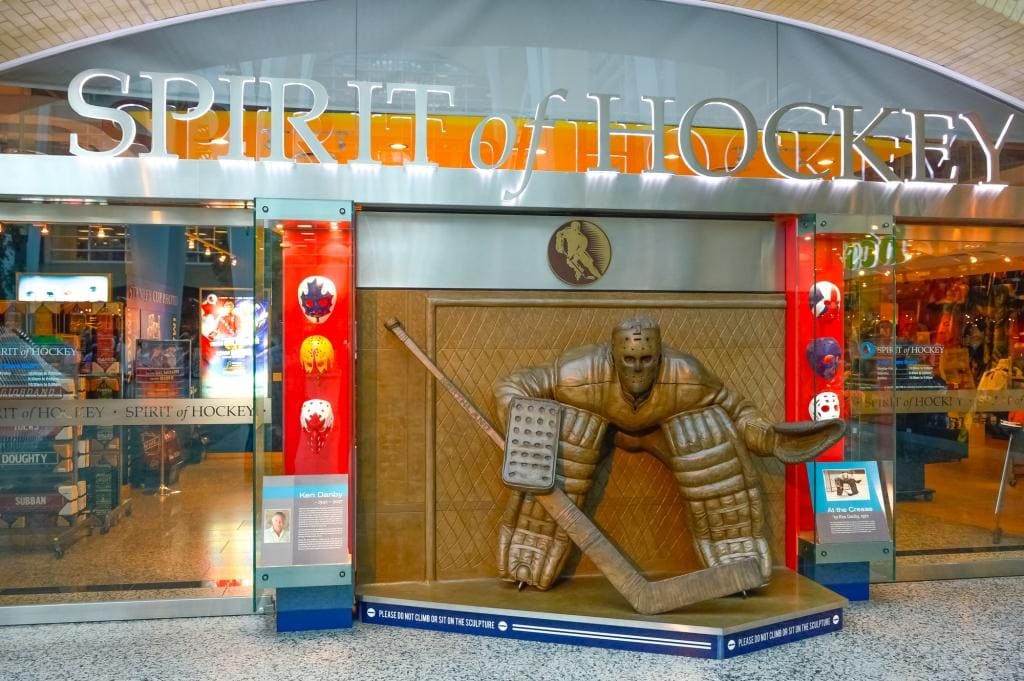 You can see the Stanley Cup when it comes home displayed here and many a hockey heroes' game-winning sticks and pucks. If you want to feel the true spirit of Canada's game the Hall is a must-visit.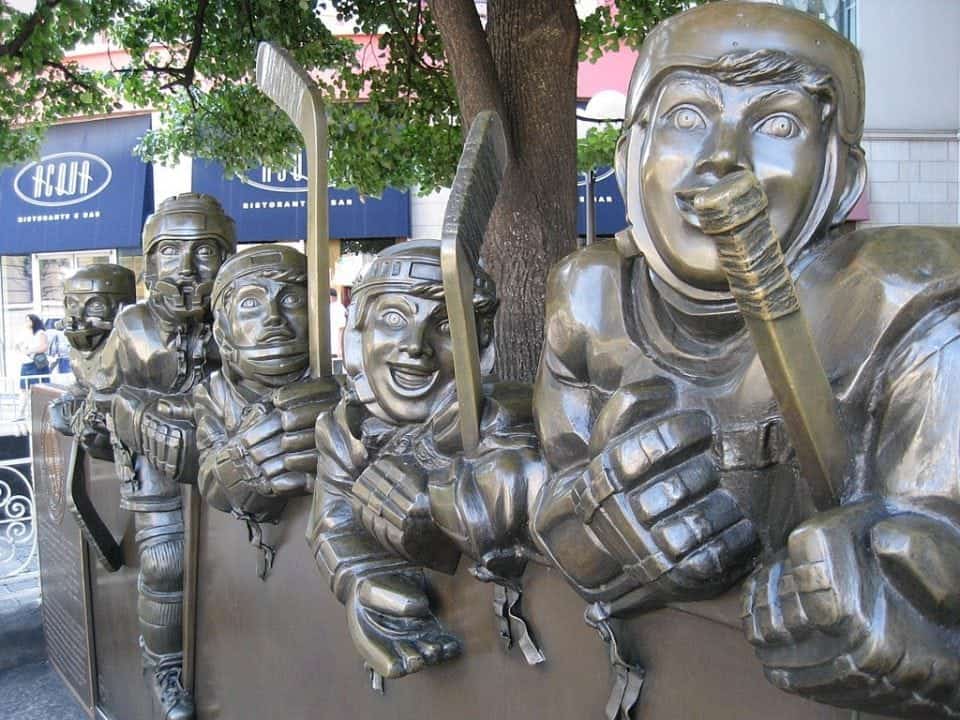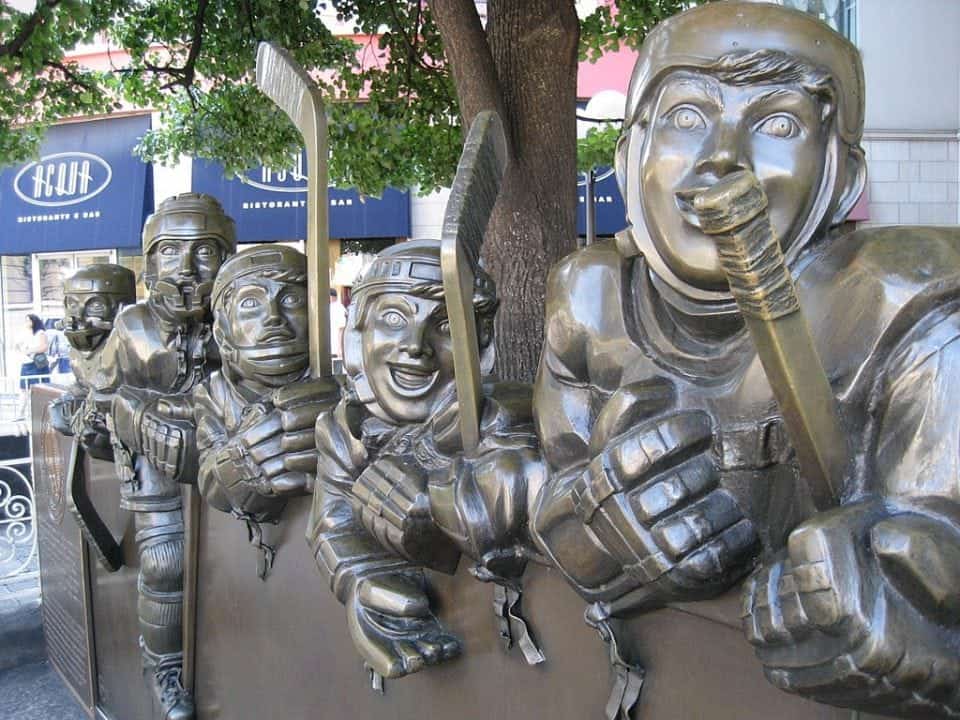 CN Tower Edge Walk
An adrenalin junkie's dream, the world's highest hands-free external walk on a building. Walk around on a 5-foot wide ledge circling the top of the Tower, which is 116 stories above the sidewalk. It's expensive at $225 but you get video, printed photos and access to LookOut, Glass Floor and SkyPod levels, informational displays and more. An experience you won't live to regret.
If you'd like to read more about this experience check out Cat and Kevin's blog Fortwoplz where they have a great article on CN Tower Living on the Edge.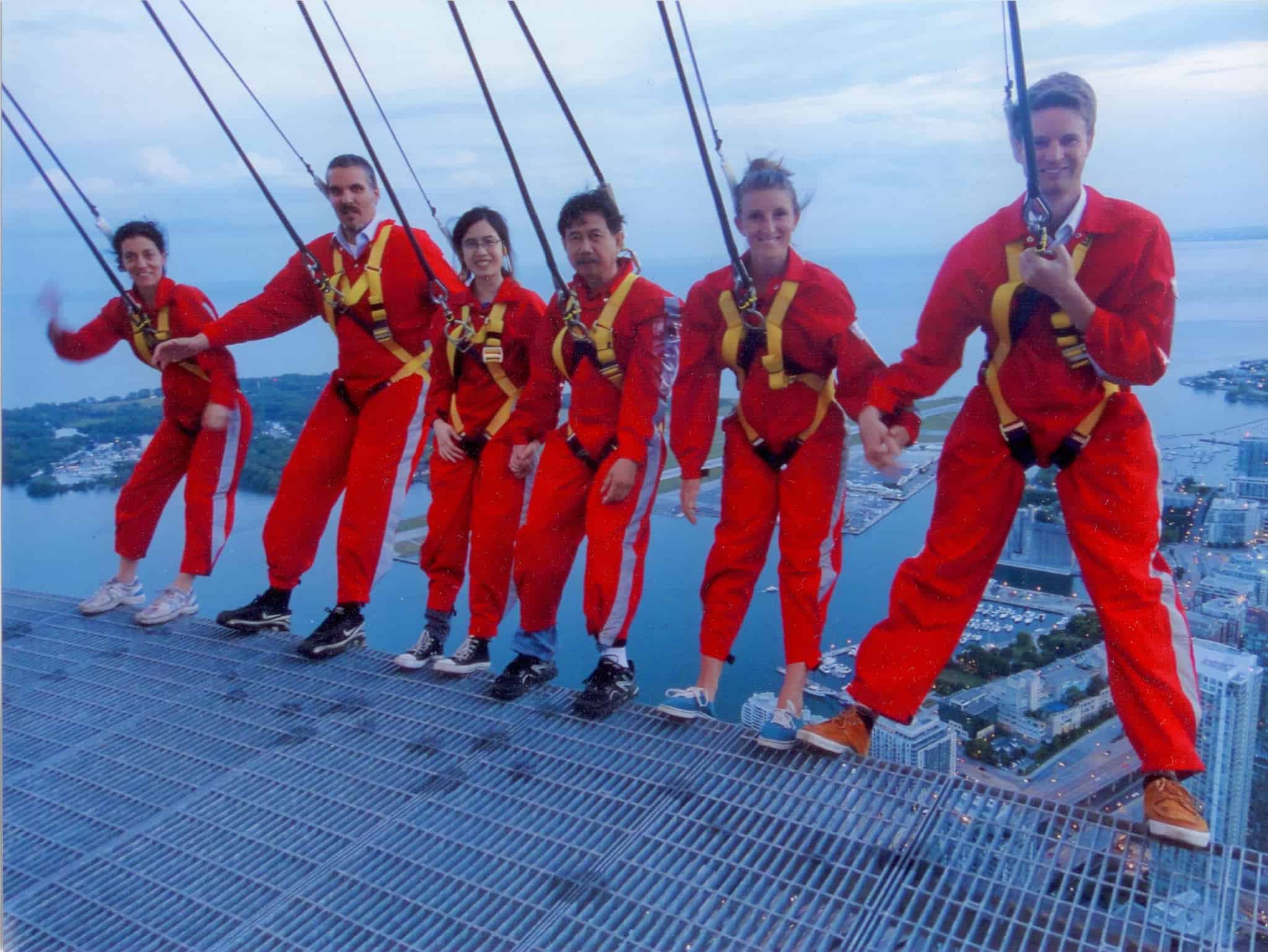 Canada's Wonderland
Canada's theme park with some of the most amazing coasters in the world thrills galore, a gorgeous water park with splash zones, super slides and more. A brilliant way for the family to spend a glorious sunny day. Canada's Wonderland is always introducing new rides and activities for the whole family.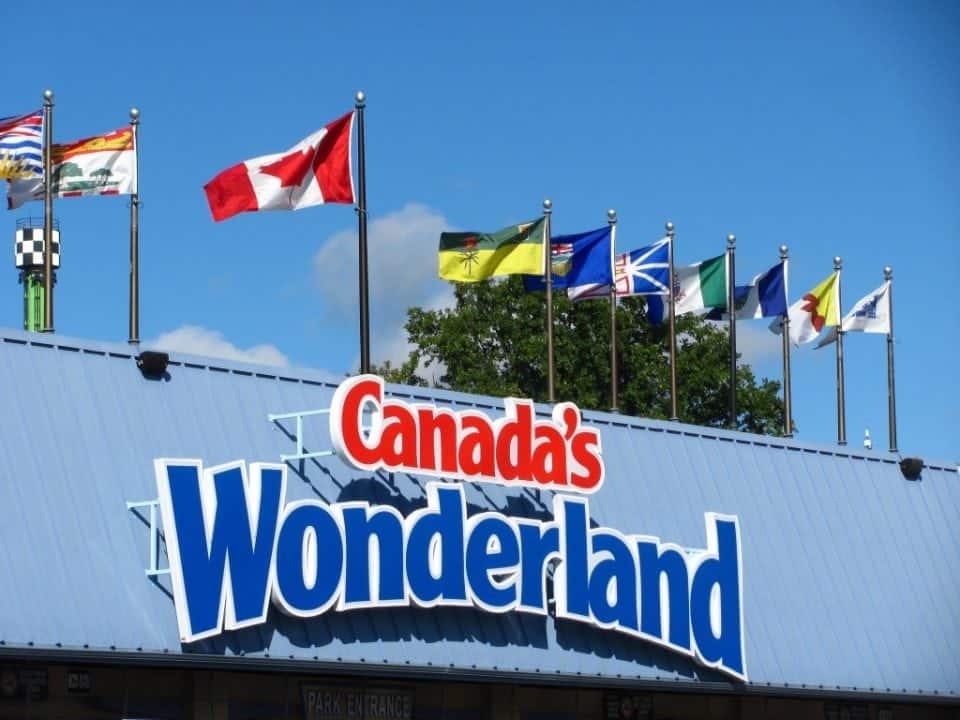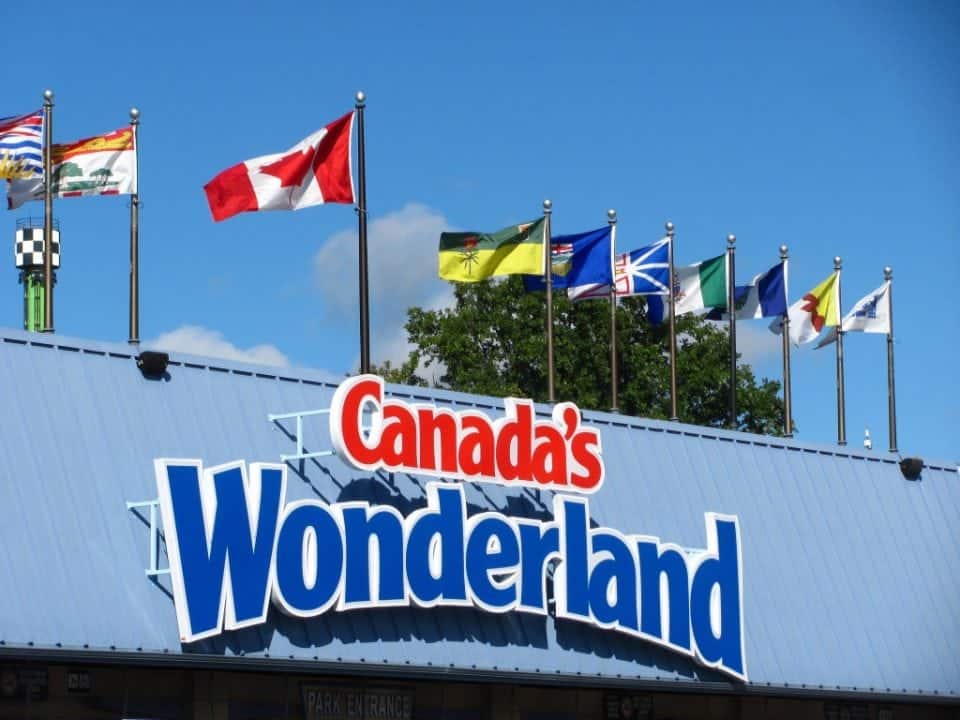 Toronto Islands
The Island as Torontonians call it is located in Lake Ontario, a 13-minute ferry ride from downtown Toronto. The Island is actually a group of 15 islands inter-connected by pathways and bridges. You can walk from one end of the Island to the other.
Great beaches, and a short ferry ride from the bustling city the Island is an oasis for families and those looking to get away from civilization for a few hours. Loads of things to do from bike rentals, tours, and little cafes to people-watch. The Island is also home to Toronto's only clothing-optional beach. Sports faculties such as canoe and kayak rentals, a theatre, and an amusement park for the kids.
For more fantastic information on spending time on the Island with kids check out Jody's post Family Fun on Toronto Island, loads of tips and ideas for a great family day out.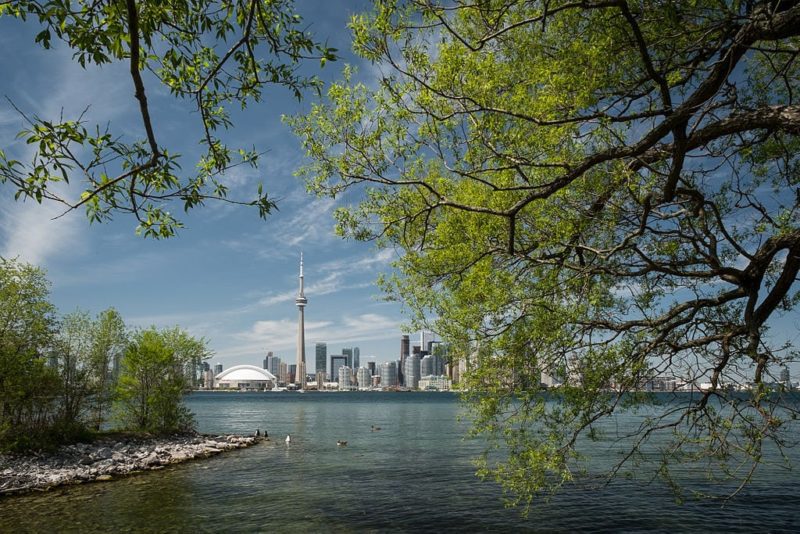 Casa Loma
Yes, Toronto has a castle. Built in the late 1800s by Sir Henry Pellatt, Casa Loma took three years and $3.5 million to build. It is filled with artwork from Canada and around the world. Casa Loma's soaring battlements, secret passageways and glorious gardens is Sir Henry's nod to the romanticism of days gone by.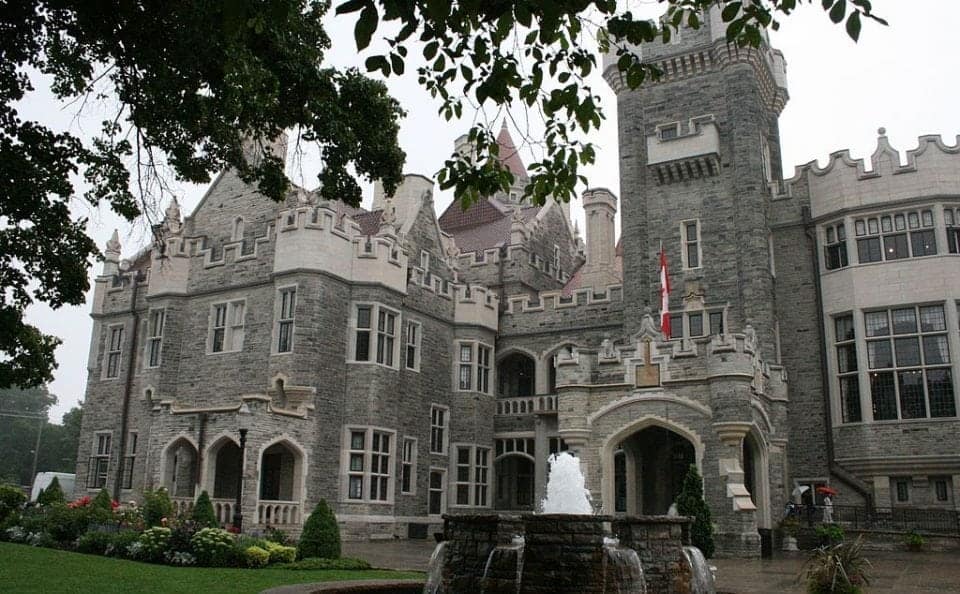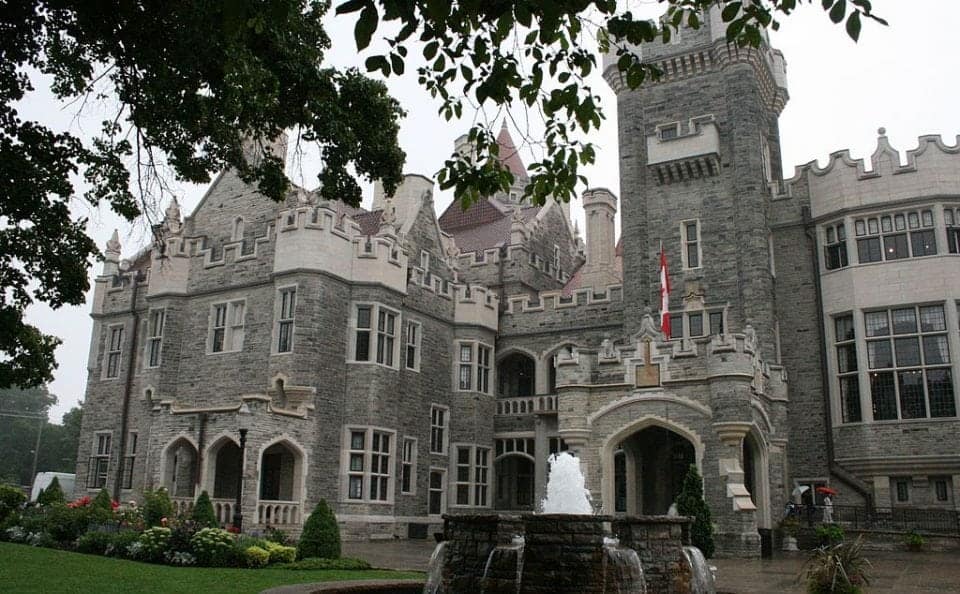 You can tour the house and gardens or even host your wedding there. Casa Loma makes a great day trip from the bustle of the city.
The best pizza in Toronto
There are two fabulous pizza places in Toronto and both have won the top pizza place in Canada. Via Mercanti is in the Kensington Market and serves up authentic pizza with all ingredients and the pizza makers imported from Italy. Then there is Pizzeria Libretto, fresh, hot and again with authentic ingredients superb. Both places will make you forget that cardboard stuff that you get delivered to your house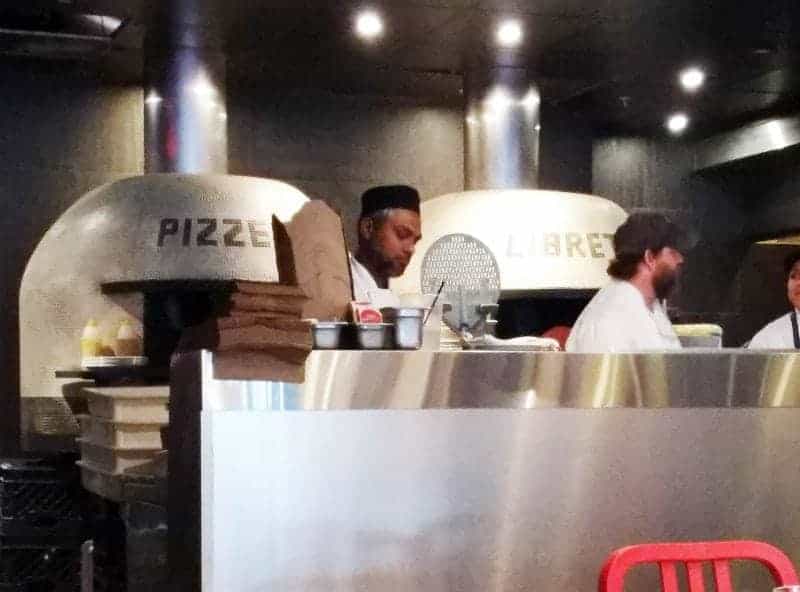 A mere 11 top things to do in Toronto doesn't begin to cover the exciting and virtually unlimited activities available in this young and on-trend city. Here's a really good article in German – Toronto Erleben by Monika, Wie Du Toronto Sehenswürdigkeiten preiswert erlebst.
If you want to explore further than Toronto you can't go wrong with a brilliant trip to the Kawartha Lakes this area is just east of Toronto but it cannot be beaten for the pure bliss of lakes, waterways, countryside and stupendous views. Check out Michele's article 21 Amazing Things to Do in Kawartha Lakes – it's a trip you can't miss when in Canada.
For me my best Toronto experiences came by just wandering the city and exploring the various neighbourhoods, parks and fascinating historic sites. Have you experienced Toronto yet?
Here are some more articles on exploring Canada
10 Most Haunted Places in Canada
16 Free Things to Do in Niagara Falls, Canada (From a Local)
47 of the best traditional Canadian foods
17 Things to Know about Canadian Culture
Travellers Guide to Granville Island Market | Vancouver Canada
Best food markets and food halls in N. America
Do you love Toronto? What's your favourite thing to do in the city?
Pin it for later