Best Pizzas in Toronto
You see we were housesitting in Toronto and we were welcomed to the neighbourhood by a street party. One of the hosts actually owned a pizza joint or two in Toronto and everyone was raving about the pizza he made being authentic Italian and beyond brilliantly tasty. The best pizzas are easy to find in Toronto.
I have been craving pizza for a couple of years now but not just any kind of pizza I wanted some epic authentic Italian Pizza so we decided to check out the two best pizza joints in Toronto. When we were at the St. Lawrence Market a vendor recommended a couple of places one of which was the next-door neighbours which was immediately put at the top of the list.
Hubs and I are not big on pizza, too many years of crappy boxed stuff supplied to our children to keep them quiet. Besides hubs makes a mean dough and we can really do our own thing pizza-wise. So I guess you could say we were pizza philistines.
So anyway to cut a long story shortish, we were watching the TV one night in the big smoke while housesitting and we saw this kinda cool show about the top 3 foods. This week it happened to be the best pizzas in Toronto. I peered short-sightedly at the TV and said to hubs "isn't that the next-door neighbour here?" He put on his glasses (it was a small TV) and said holy shit so it is.
The TV show was pitting 3 pizza joints against each other to see who would win the crown for Toronto's best pizza joints. So we watched avidly to see who won and we swore to ourselves we were going to try at least the top two (which did include the neighbour) and see what was so freaking great about these so-called best pizzas.
The two absolute best pizzas in Toronto
#1 Pizzeria via Mercanti
Pizzeria Via Mercanti is a small family-operated pizzeria and restaurant which now has 4 locations in Toronto. We went to the Kensington Market location for lunch. It was a pretty early lunch so the place wasn't crowded at all. We ordered the Mercanti special two-layer pizza. Probably not a standard Neapolitan pizza but man it was superb.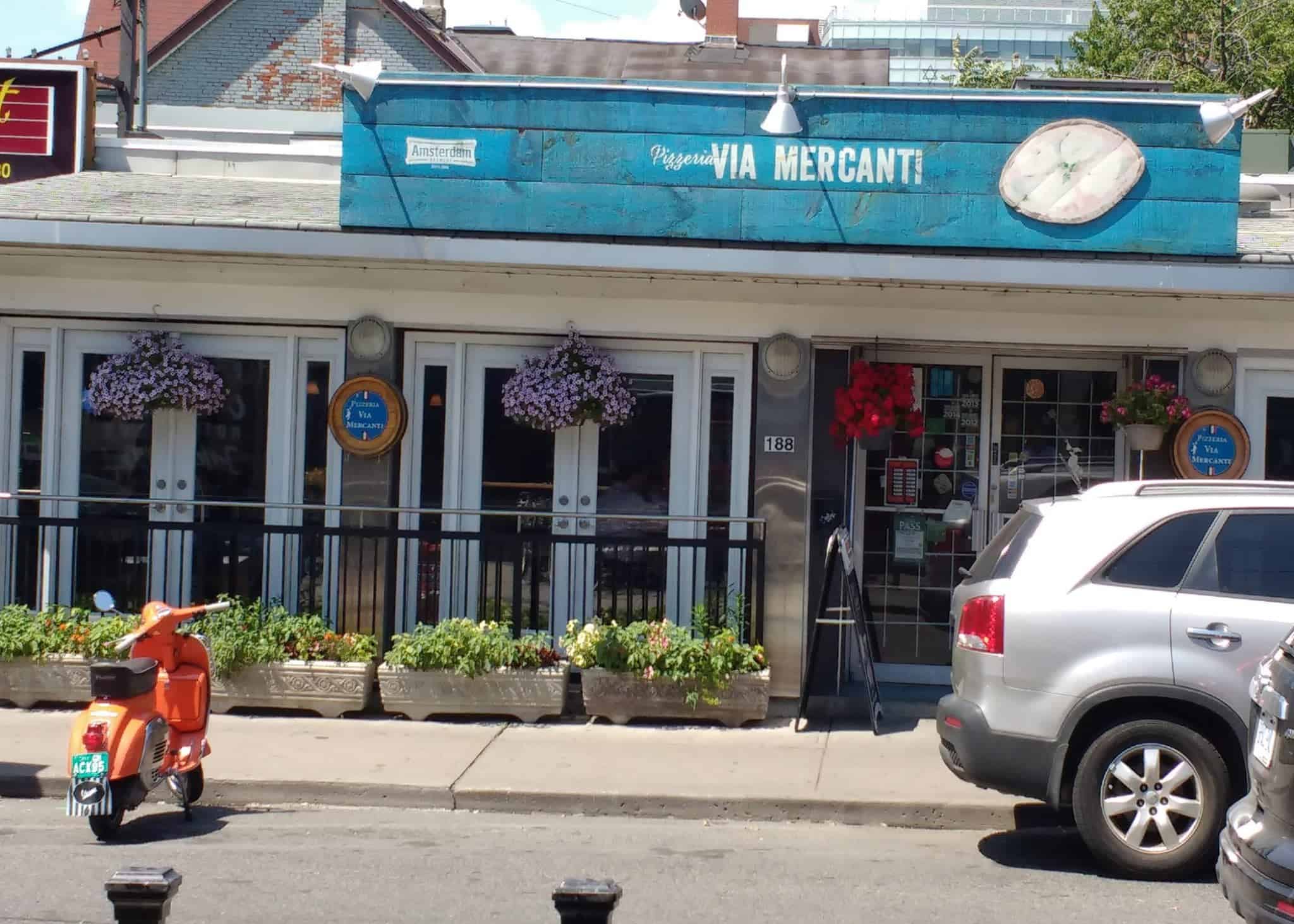 The first layer of dough has sausage and cheese including mozzarella which apparently they make in house and ricotta same there. a two-layer pizza that will satisfy the meat lovers at the table. The base of the pizza contains ricotta, prosciutto cotto, mixed mushrooms and hot soppressata and those delights are then topped with a Margherita pizza. It is a holy union and at $20 a steal. I figured I may get through half of it but managed to eat the whole thing it was that damn good.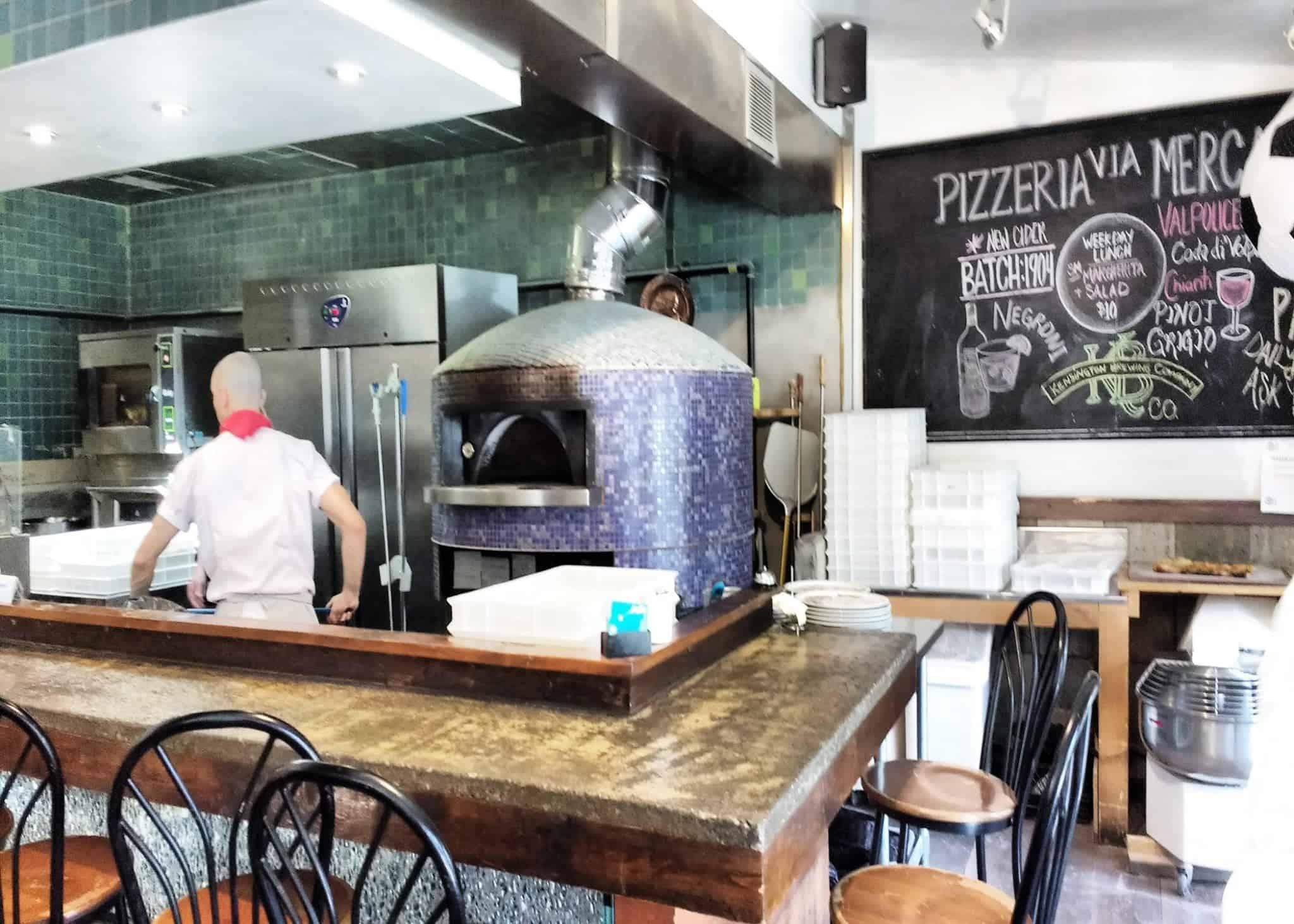 All the best pizzas use authentic wood-burning ovens and ingredients from Italy. Apparently, 80 per cent of the ingredients here are imported from Italy, including canned peeled tomatoes and Caputo "00" flour from the owner's hometown. Also imported from Italy is the head chef and the pizza makers. As you sit enjoying your pizza in Kensington market you can hear the boys on the wood-burning oven chatting away in Italian – you feel like you are in Italy.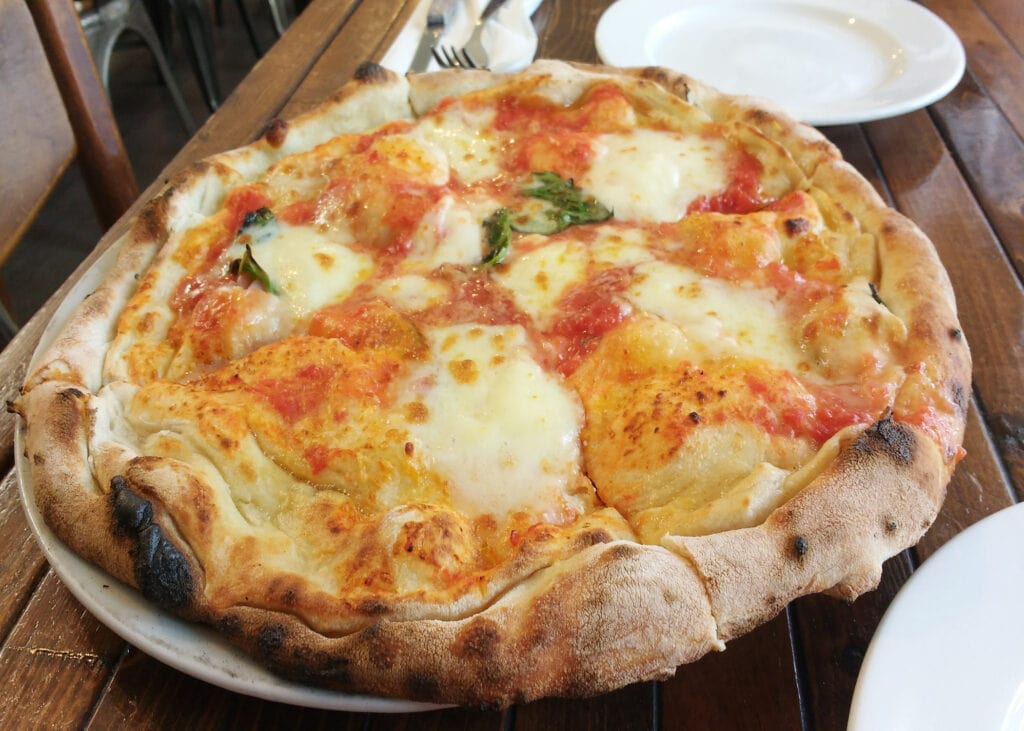 Everything is made in house – from pizza dough to pasta, bread and gelato. The sauces are all made in-house from one location to ensure consistency and sent out to the others. Each restaurant has a custom-made wood-burning pizza oven so you can watch the "pizziaolos" working away.
Via Mercanti has been ranked on Joanne Kates' top 100 list, won Best in Chow's hit show "Pizza Wars" and been featured on "You Gotta Eat Here!"
#2 Pizzeria Libretto
Several locations of Pizzeria Libretto can be found around the city. They all have the blazing hot Ferraro ovens that are apparently the Rolls Royce of pizza ovens and they can turn out amazing pizzas in a few minutes.
Arancini (traditional Italian risotto balls) Smoked Scamorza, Stracciatella, Tomato, Shallot, Parsley ….. $15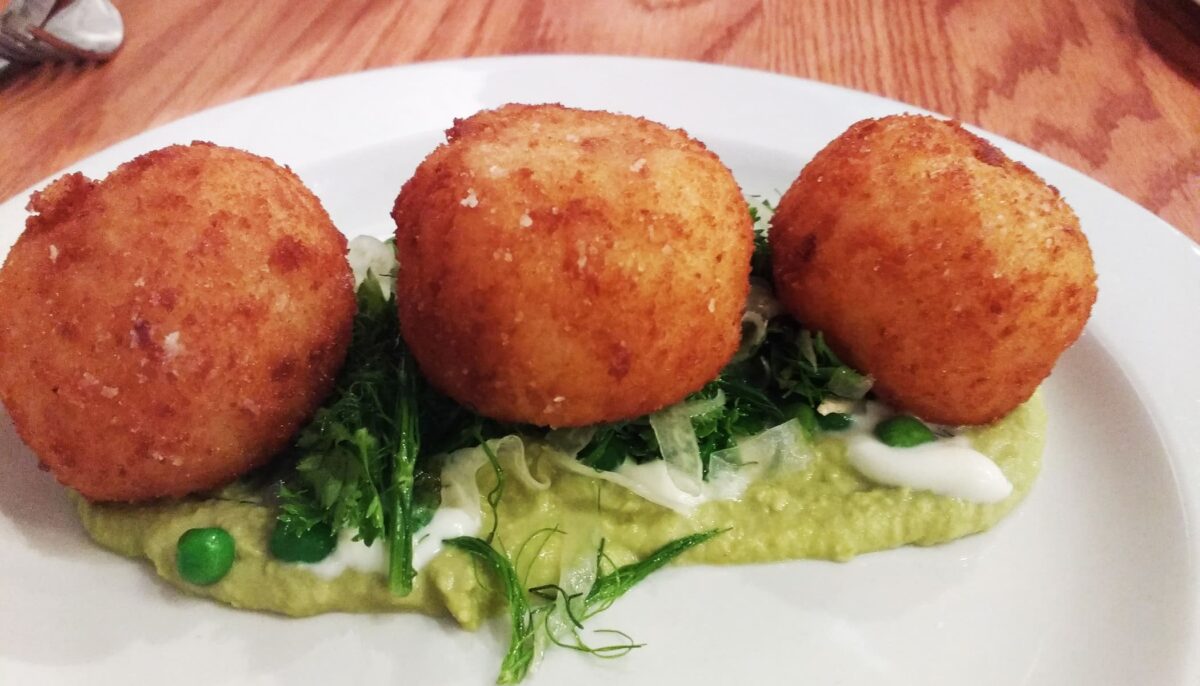 Ontario ProsciuttoTomato, Basil, Mozzarella ….. $22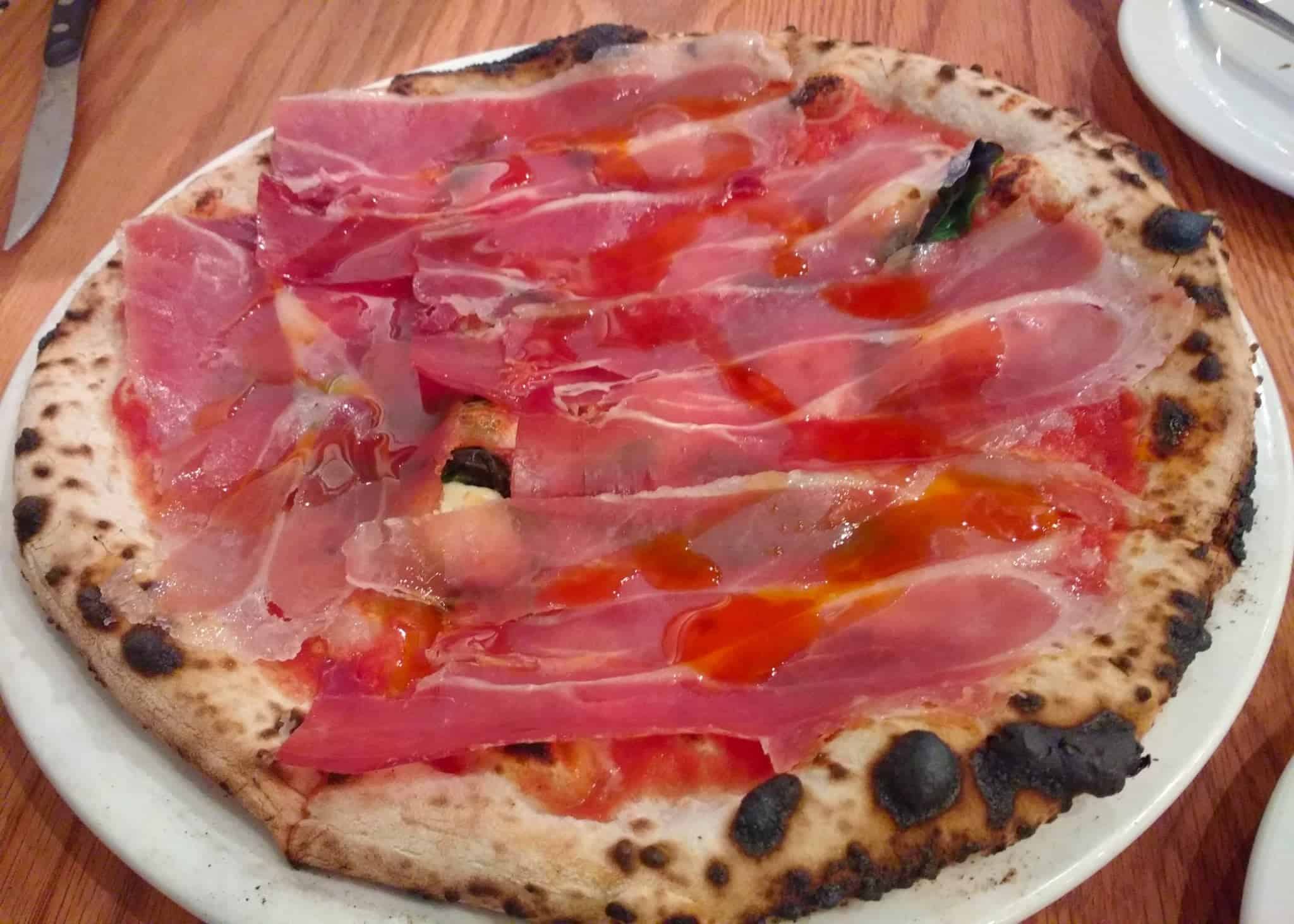 The Libretto Margherita ($18) is simple but stellar. Unlike its saucy cousin, this variation is a white pizza with sweet chunky tomatoes over a base of mozzarella di bufala with basil and grana padano. In textbook Neapolitan style, the pie is thin at its centre while a ring of puffy crust is chewy and blistering with charred little steam pockets. A dream come true when hunting for the best pizzas in Toronto.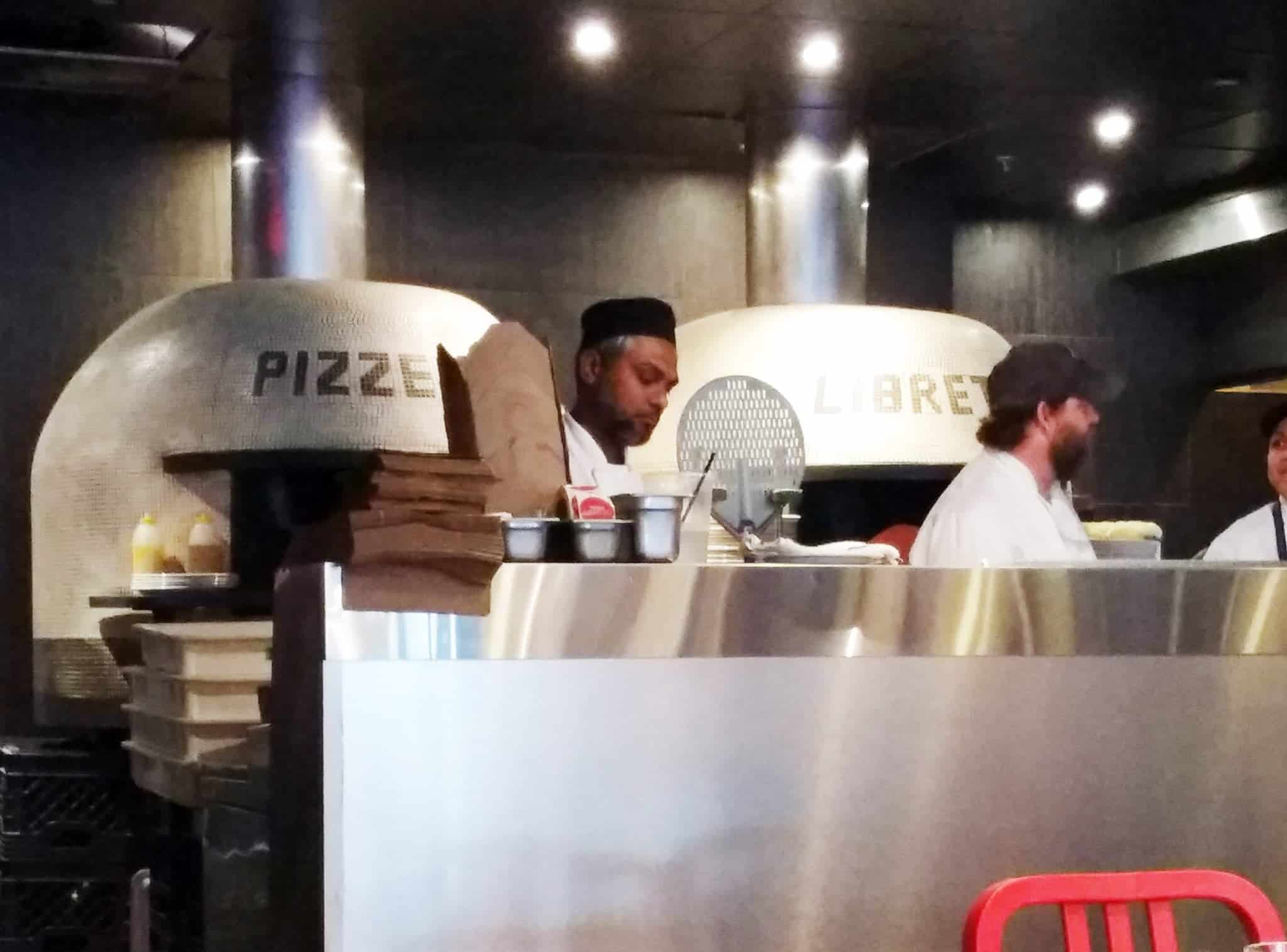 If you love shopping locally and exploring Toronto check out these articles
11 Memorable things to experience in Toronto Canada
St. Lawrence Market Toronto – A Foodies Paradise
47 of the best traditional Canadian foods
Only in Canada, eh? 17 Things to Know about Canadian Culture
Travellers Guide to Granville Island Market | Vancouver Canada
Best food markets and food halls in N. America
Pin it for later