Canadian foods you must try
I got a bit tired of these articles talking about the top 10 Canadian dishes or the 17 dishes you need to eat in Canada. The truth is Canada is a vast and gorgeous country with so much more to offer than Nanaimo bars and poutine. The Indigenous cuisine of Canada and what native Canadians taught us combined with a history of gathering immigrants and refugees from all over the world has led Canada to be a first-class food world destination and we have way more to show than 10 top dishes.
Canada Food – not generally speaking two words you think of when planning a trip to Canada but I'm here to tell you there is much more to Canadian cuisine than poutine. Not personally a fan of it I just don't think cheese and gravy go together.
I've put together a list of over 49 great Canadian foods that you should try when you visit. Or even if you live in Canada you may want to step out of your KD Mac and Cheese box to tempt your palate with something truly uniquely Canadian. In any case, remember that if you want to visit Canada, you must apply for an eTA Canada first.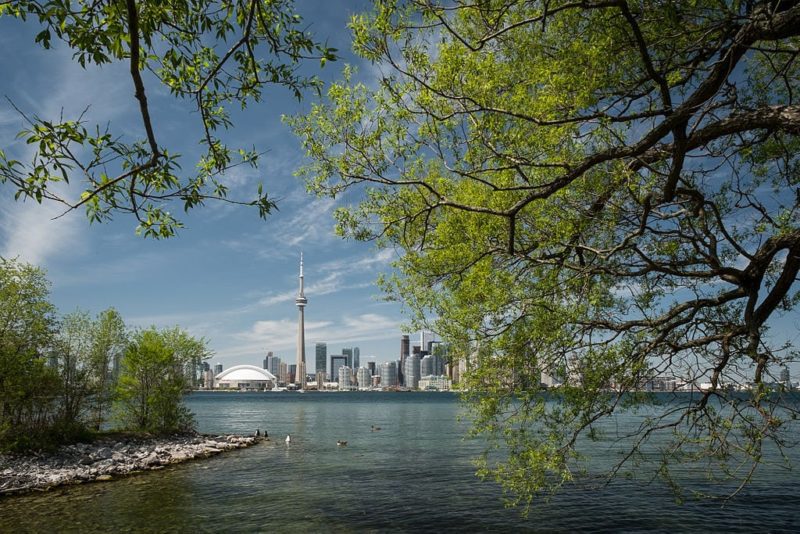 Visiting Toronto? These are all the things that should be on your "must-do" list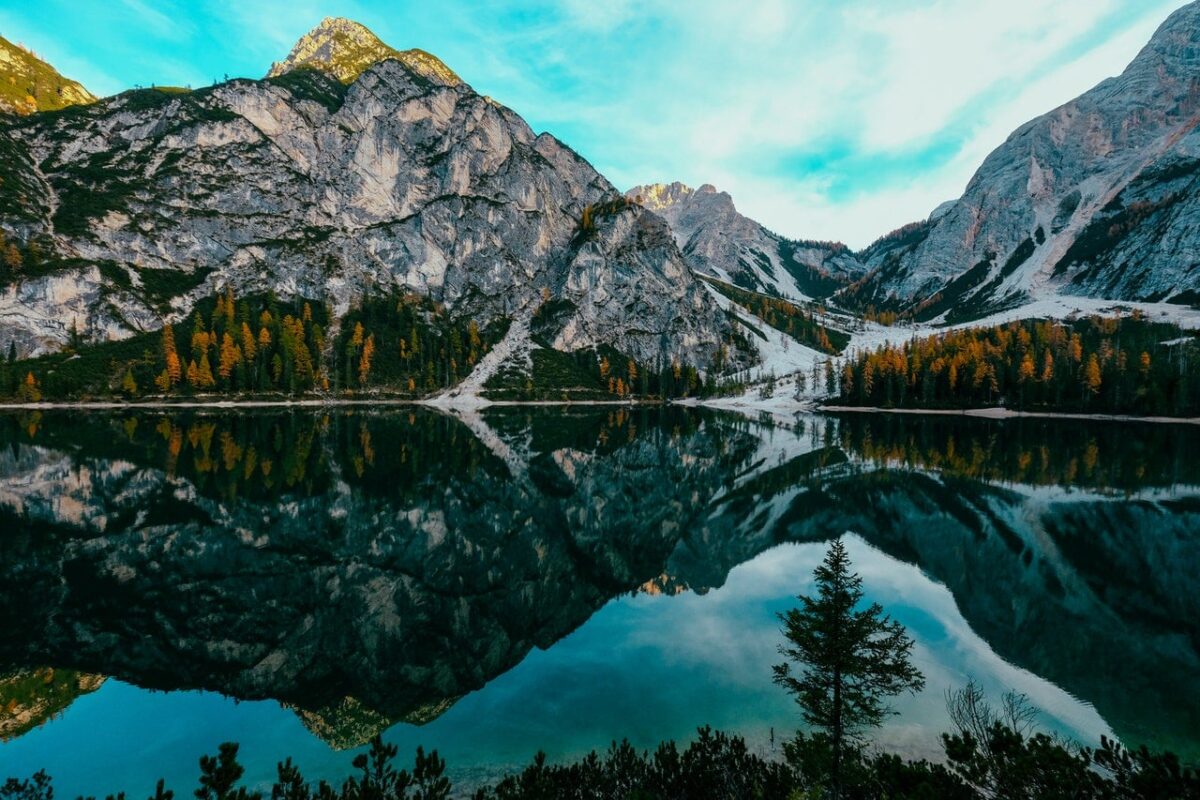 Top 10 Canadian Foods:
Poutine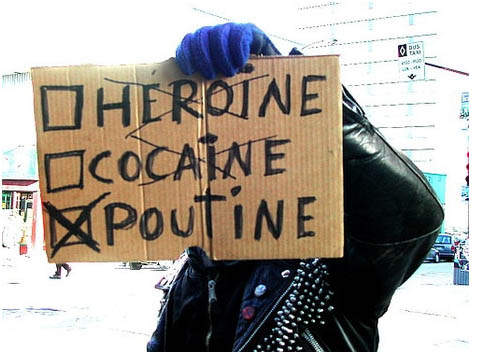 I think probably that poutine would be considered the National Dish of Canada. Created in the 1950s in Quebec it has become a firm favourite right across the country. There are not many Canadian Food dishes that you can also find stretching from Hong Kong to Europe, but poutine is there.
I have to say it isn't my favourite Canadian food, I'm just not sure about cheese and gravy. Anyways, poutine is served all over Canada but it originated in Quebec. The hand-cut fries need to be perfectly crispy on the outside and fluffy on the inside the cheese curds have to be squeaky very squeaky and the beef gravy must be rich, thick and tasty.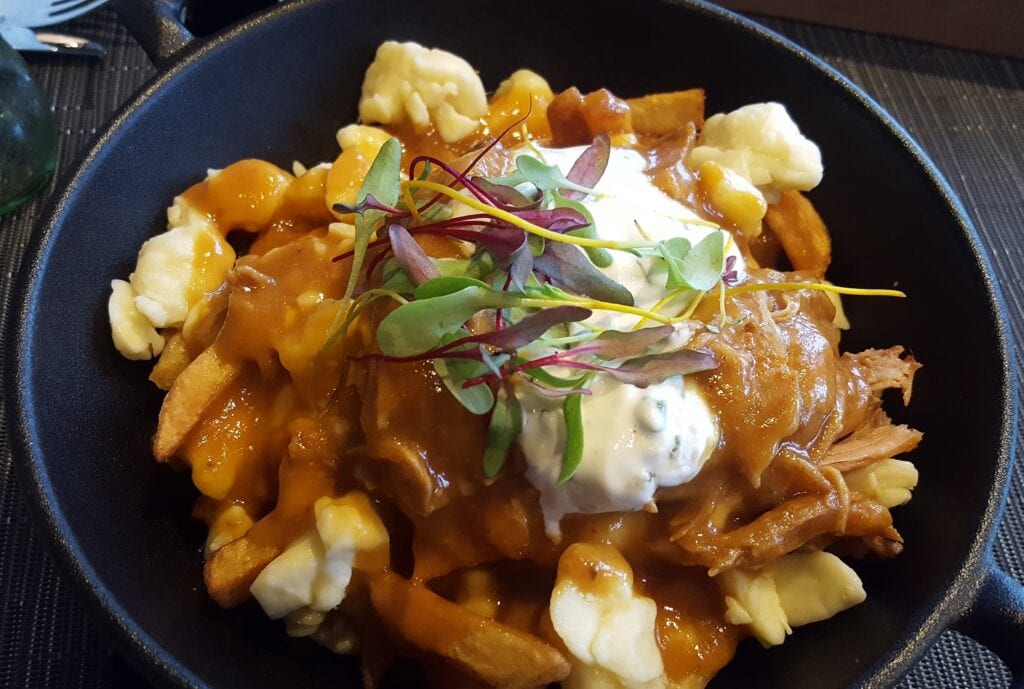 Tourtiere
Another Québécois favourite this pie is available again all over Canada. This pie must have a pastry top and bottom and is packed with a mix of veal and pork meat. Seasoned with the usual salt and pepper and the unusual cinnamon and cloves. This used to be a traditional pie for Christmas but now it's eaten every time of year.
Quebec is one of the most fabulous foodie destinations in Canada and I am a huge fan of Quebec City and Montreal there are just so many things to do in Montreal and not just eat constantly (although that is my favourite).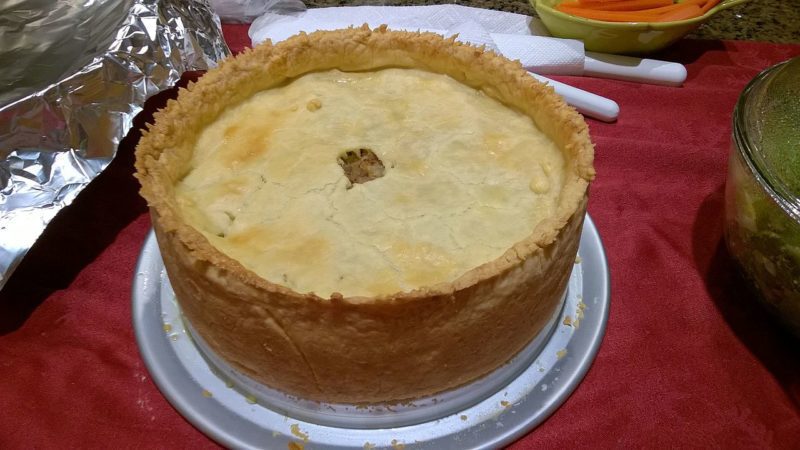 Butter Tarts
These just happen to be a family favourite. Our big mastiff got into one of these a few years ago and he was like a human child on speed, the sugar went straight to his head and he zipped around the house destroying everything until he crashed an hour later. The next day he slept all day long – didn't even want a walk.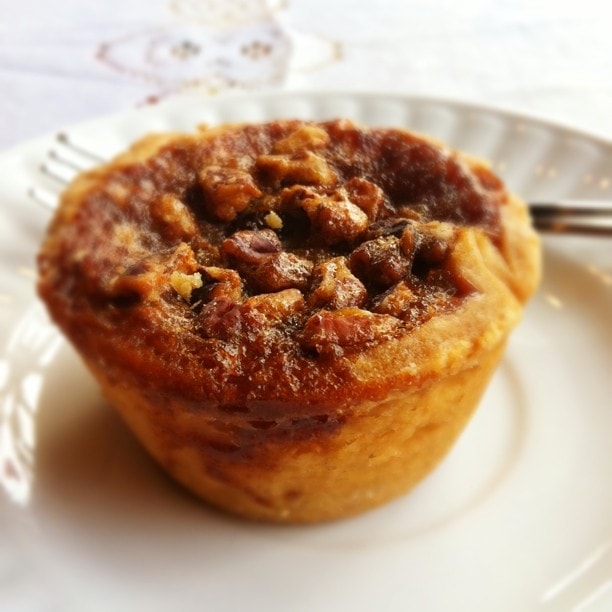 A good butter tart is made from simple ingredients butter and sugar in a shortcrust pastry. Traditionalists would say it should have raisins but there are also plain versions and those with walnuts or pecans. I like my butter tarts gooey with crispiness from the caramelized sugar on the bottom.
Need to know how to make proper Canadian Butter Tarts well Julia of Vikalinka has a fantastic recipe on her site that her husband baked and they look truly fabulous as only a great Canadian food could.
Nanaimo Bars
If you think butter tarts sound teeth-achingly sweet try the Nanaimo Bar. They must have three layers, a base of cracker crumbs and coconut. Sweet custard for the middle and a chocolate ganache-like topping. You can now get these is all kinds of flavours but a traditional one is these three layers.
Jane has a brilliant recipe for gluten-free Nanaimo bars on her website The Heritage Cook and they are delicious.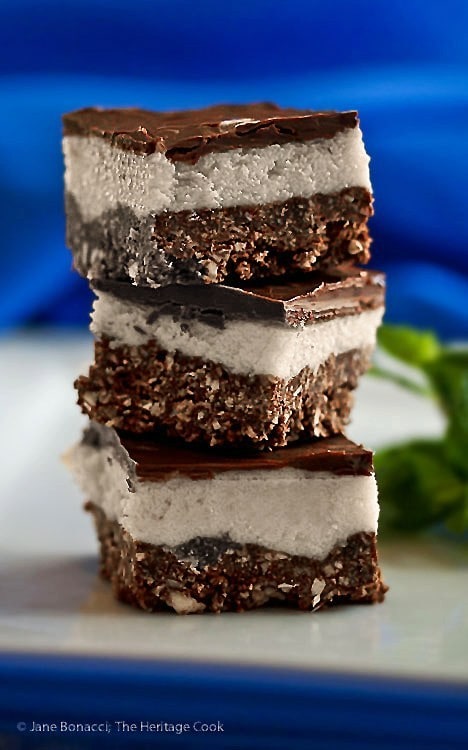 Ketchup and all Dressed Potato Chips
God only knows why Canadian love Ketchup flavoured potato chips (crisps) but they do. Another favourite All Dressed which is exactly what it sounds like. Chips with a little BBQ flavour, salt and vinegar, ketchup, and that other Canadian favourite chip sour cream and onion. Sounds revolting but actually pretty tasty.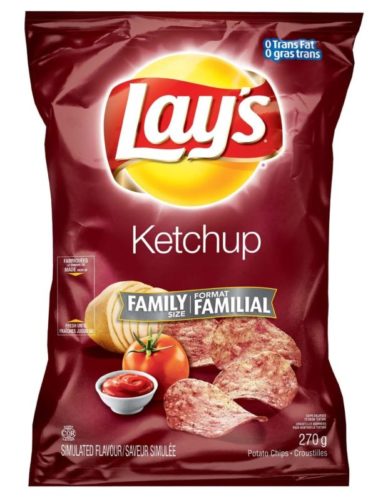 Maple Syrup
A true Canadian classic and a pure Canadian traditional dish. Americans claim their Vermont maple syrup is the best but we Canadians know better that Canadian maple syrup is the world's best.
We love it in cakes, cookies and candy, but best of all in early spring we head to the nearest sugar shack at Maple syrup time and pour fresh syrup onto packed snow and tuck into our maple taffy.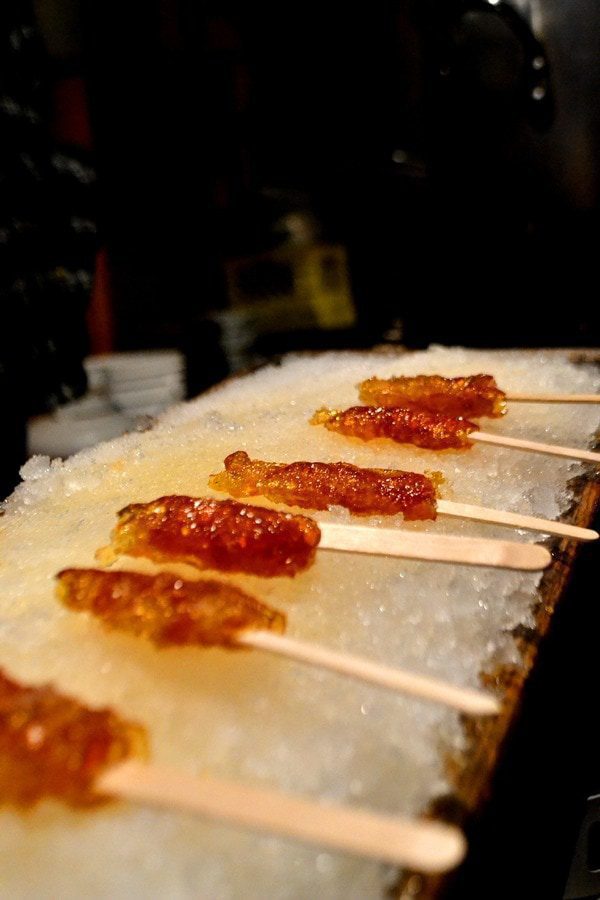 Beaver Tails
We save these glorious treats for our sugar hit at festivals and fairs throughout the summer months. A delicious oval of deep-fried dough that we cover in toppings from peanut butter and chocolate to strawberries and cream. They are hot, melty, gooey piles of deliciousness.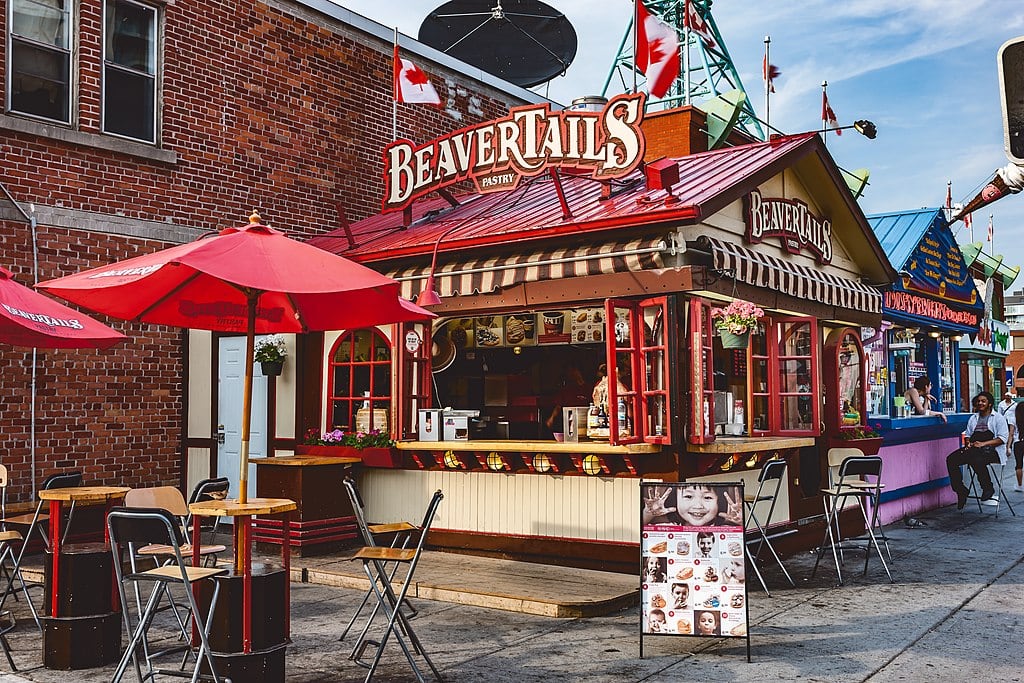 Montreal Smoked Meat
Oh, I do miss Schwartz's Deli Montreal smoked meat. Now pretty much every deli in Canada carries a version of this delicacy. It is a close relative to pastrami but not the same at all.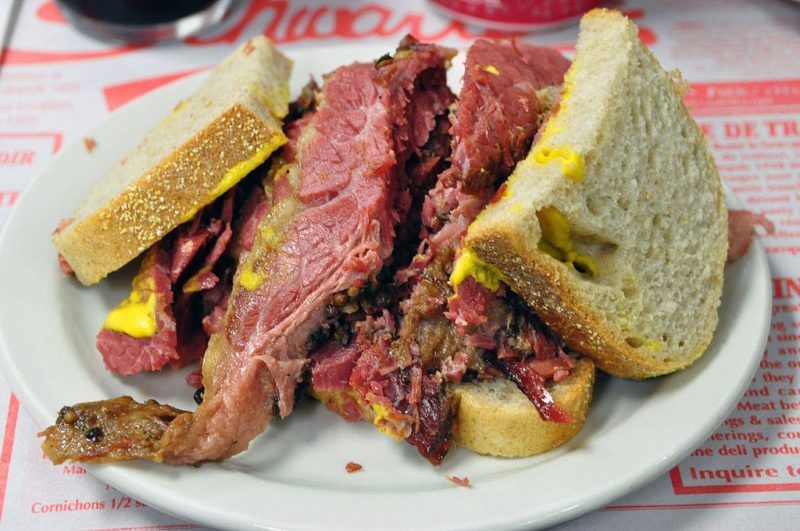 Pastrami is usually made with dense, fatty beef plate although it is now common in the United States to see it made from beef brisket, beef round, and turkey. Smoked meat comes from leaner, stringier brisket. Pastrami is usually brined while smoked meat is dry-rubbed with curing salt. You can see the difference as well the smoked meat is a dark rich red and Pastrami a sort of insipid pink. If you're looking to smoke a brisket at home, this is a great recipe. It leaves you with a tasty and tender piece of brisket.
Montreal style bagels
A true Canadian traditional food a Montreal bagel. Yes, there is a difference between New York bagels and Montreal Bagels. Montreal's are boiled in water with honey and are a little sweeter than NY style. The biggest difference though is that Montreal's are cooked in wood-fired ovens giving them a much deeper, richer crunchier crust. Heaven with some BC smoked salmon and a schmear.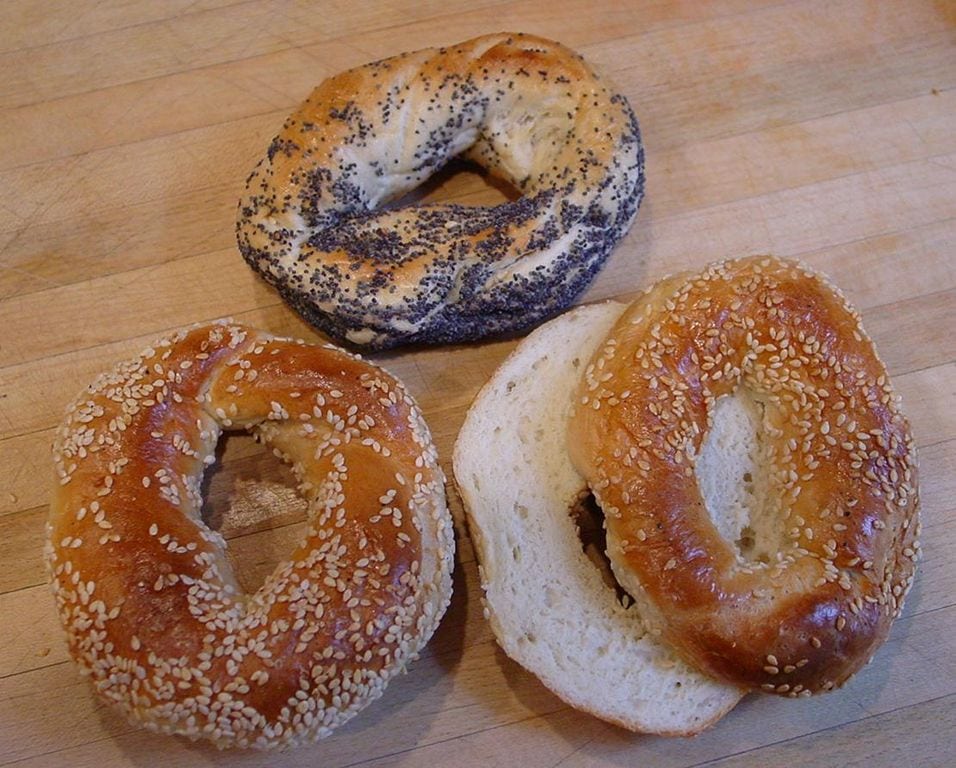 Caesar Cocktail (not a bloody Mary)
The Caesar – Canada's national cocktail was invented in 1969 by restaurant manager Walter Chell of the Calgary Inn (today the Westin Hotel) in Calgary, Alberta, Canada. Containing vodka, tomato juice and clam juice, a shot of Tabasco hot sauce and another shot of Worcestershire sauce, the drink is served over ice in a salt-rimmed and celery garnished glass. A favourite of Canadians across the country.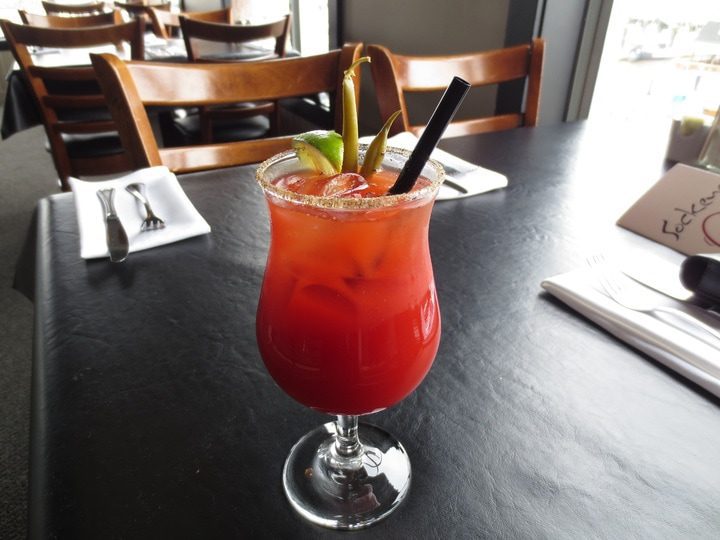 What are Traditional Canadian Foods?
39 more Canadian dishes you should try
Saskatoon Berries – pie and jams
Only found out in the Saskatchewan prairies the Saskatoon berry gave Saskatoon Saskatchewan its name. The name comes from a Cree word misâskwatômina. A favourite of Canada's indigenous peoples who taught the white guys how to survive in the brutal winters the berry is used as a flavour and preservative for pemmican a dried meat snack. These days the sweet nutty berries are used in pies, jams, wine, cider beer and are being grown as a speciality product for cereals and trail mixes.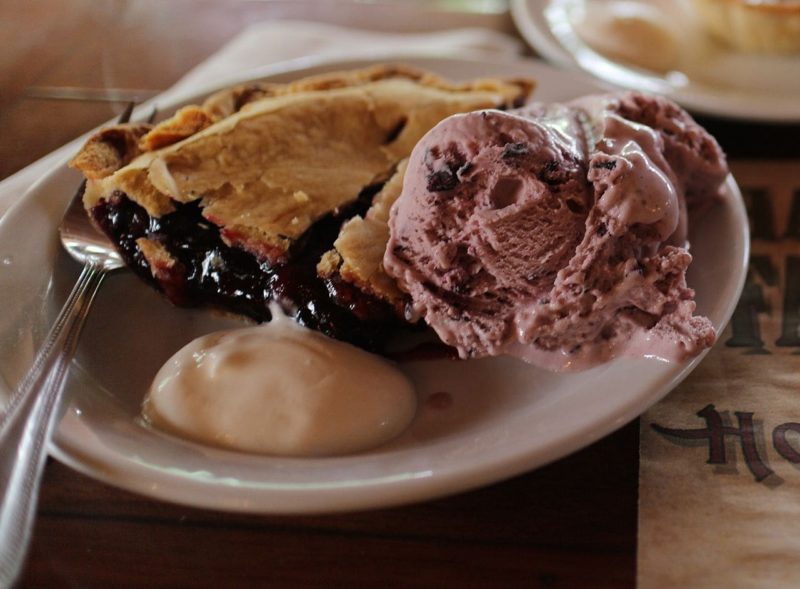 Timbits and a Double Double
Tim Horton's are on virtually every corner in every town and village across Canada. One of the first coffee shops opened in Canada by a former Hockey Player (Tim Horton) the menu of chains like Tim Hortons has become a Canadian addiction.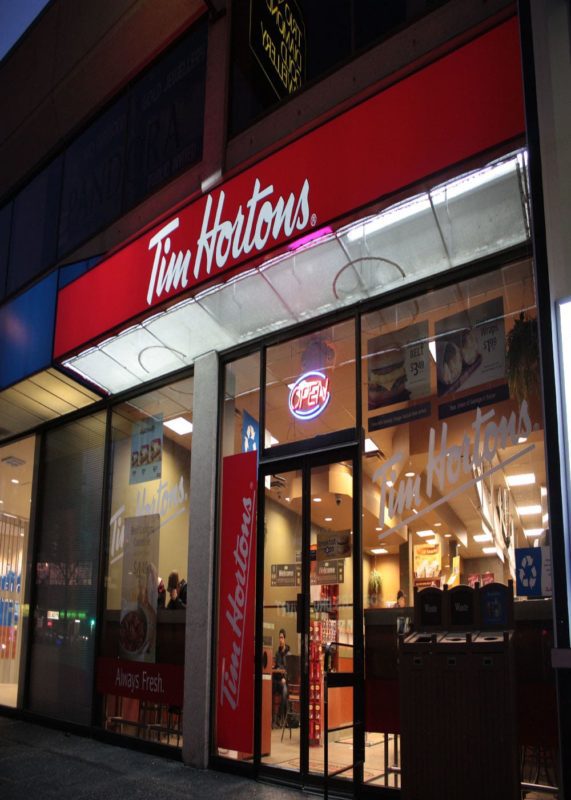 A Double-Double is two creams and two sugars and timbits are the doughnut holes which are available in boxes of 10, the '20s and upwards. The great office wakeup needs its Tims and Timbits. I hate to admit it but the first thing we do when we land in the Airport in Toronto we head directly to Tim's for doughnuts.
We are also complete Iced Capp addicts an iced capp is an iced coffee made by adding ice to a cappuccino and it is sweet, creamy and utterly addictive. If it's morning I always like a ham or sausage with egg on a biscuit and any time of day is good for Tim Bits which are simply doughnut holes. There are so many great Tim Horton's drinks to choose from you may be there a long time.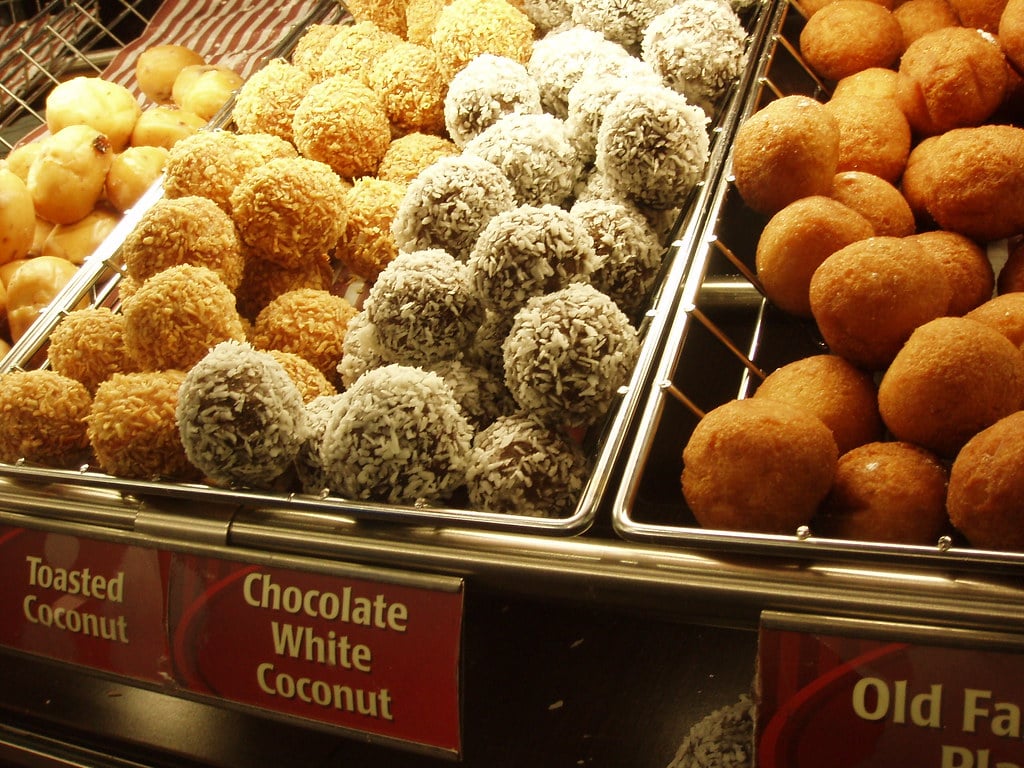 A London Fog
Made up of Earl Grey tea, milk and vanilla syrup, this steamy concoction originated in Vancouver and can be found across Canada. It is essentially a tea latte but according to my sources, it is a fabulous soothing drink. You can find a great recipe on Life with Dee.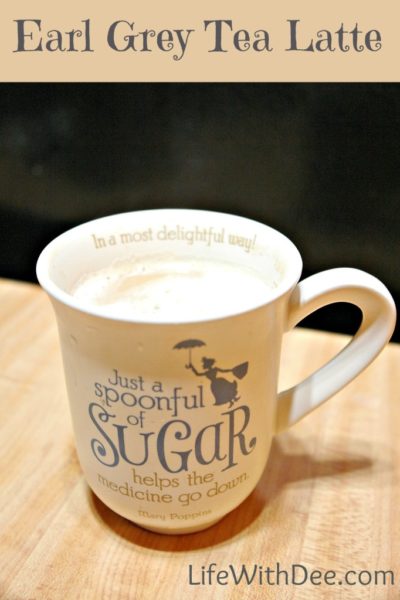 Great Lakes Perch
In the summer months, the Great Lakes yellow perch can be found on menus up and down Lake Ontario and Lake Erie. Restaurants serve the perch lightly fried and usually with a great plate of fries. It's a hardy little fish with white flesh when Cooked, the lean meat is white, with a mild, sweet flavour and firm but flaky texture.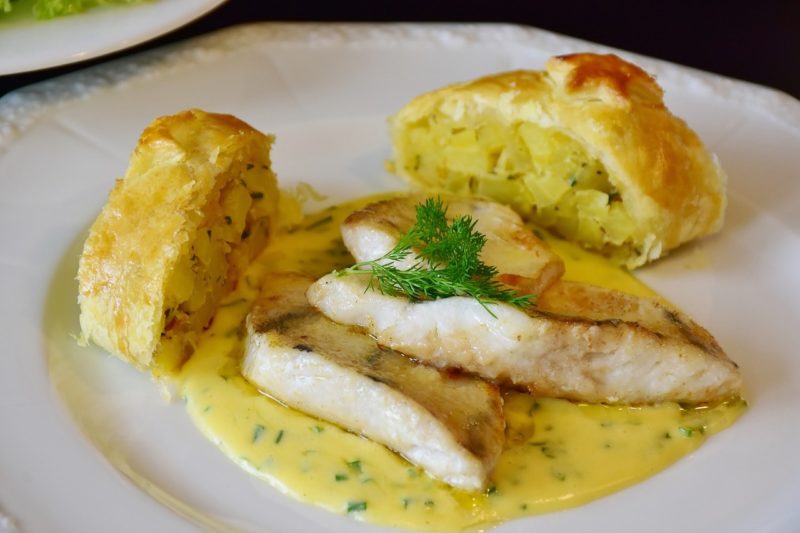 Canadian Peameal Bacon
In Canada, Peameal bacon is made from pork loin and if it is "cured" it's usually in a basic brine of salt and sugar. The loin is then rolled in ground yellow peas or sometimes cornmeal. It is sweet, juicy and makes a brilliant bacon sarnie. If you are in Toronto head to the Farmer's Markets for great bacon on a bun sandwiches.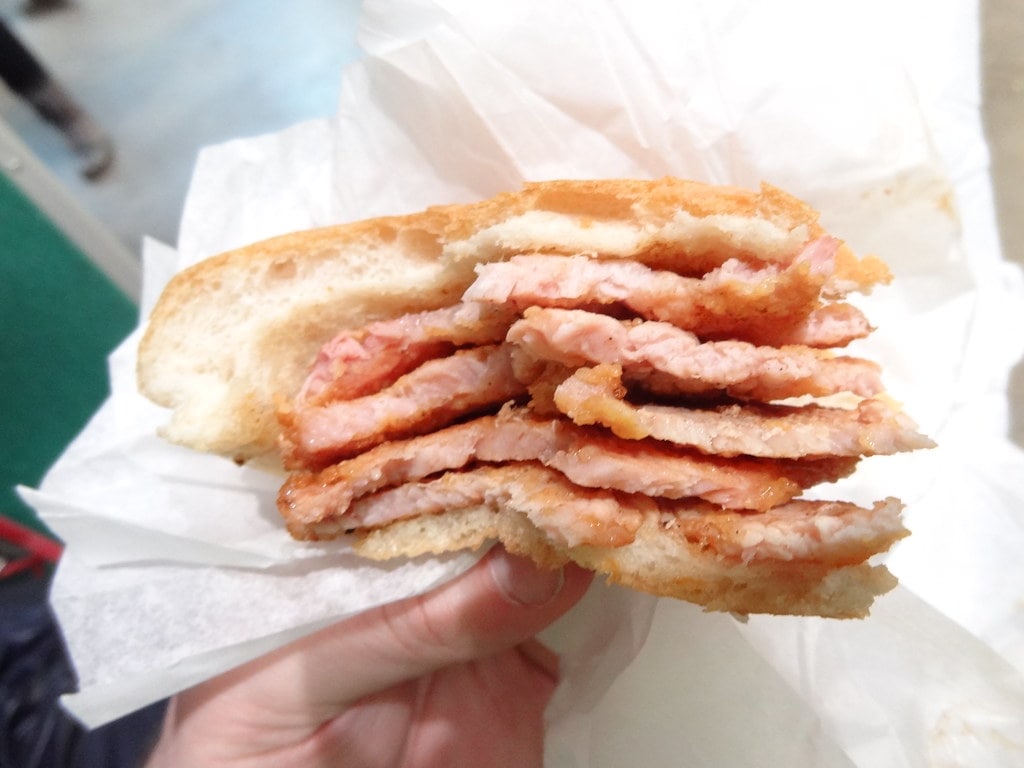 Flipper Pie
A pretty controversial but traditional Canadian dish made dominantly on the east coast of Canada in Newfoundland and Labrador. Chefs like Anthony Bourdain have said that it is sustainable and a healthy source of protein but others vehemently disagree. It's made with the flippers of harp seals hunted for meat every spring. It takes someone who grew up with this to enjoy it and they say it's like a dark meat game pie. It's cooked in a thick sauce with vegetables and has a crust top and bottom.
French Canadian yellow split pea soup
Very similar to split pea and ham soup but made with yellow split peas. This traditional soup came to be known as Habitant Pea Soup and can now be found in a can in most grocery stores. It is believed it came to Canada from France with the French immigrants.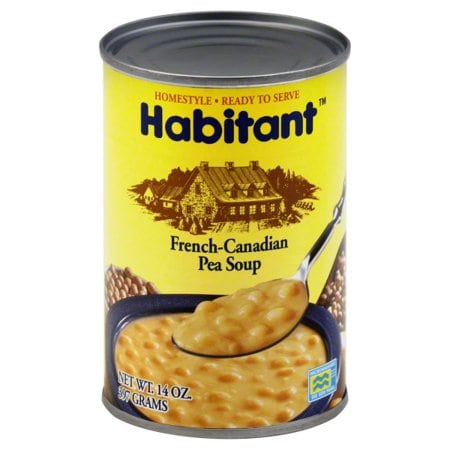 Pudding Chomeur
Another Quebecois favourite it is believed this was created by French factory workers during the depression. Pouding chômeur means unemployed man pudding is essentially a cake that has hot maple sugar syrup poured over it. When the cake bakes the sugar syrup settles on the bottom creating a sauce. during the Depression, the "cake" was usually leftover stale bread.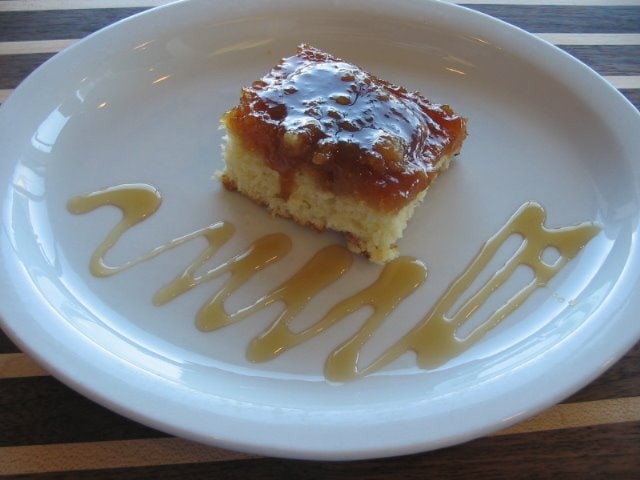 Ice Wine
The happy result of wine grapes freezing in the brutal Ontario winter in 1984 when the grapes froze on the vine. In 1991 the Canadian Ice Wine won an international wine trophy and history was made. By the early 2000s, Canada was established as the largest producer of ice wine in the world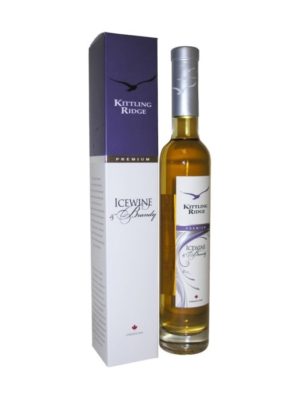 Steamies
A Montreal favourite a steamed hot dog in a soft bun served with the traditional toppings of mustard, chopped onion, and fresh coleslaw or plain chopped cabbage NOT sauerkraut. It never includes ketchup and no relish.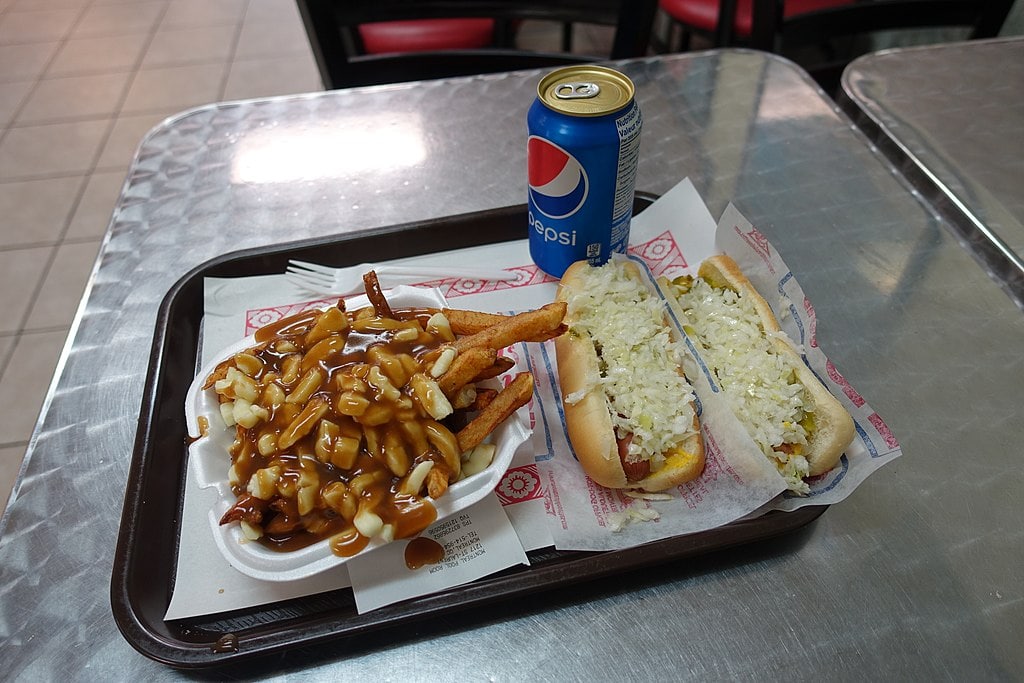 Hodge Podge
From Nova Scotia, this dish is a stew or soup containing fresh vegetables such as small baby potatoes or new potatoes, fresh peas, green beans and wax beans as well as carrots. These vegetables are cooked in a milk broth that contains butter, pepper and salt. Commonly, this dish is accompanied by corned beef from a can.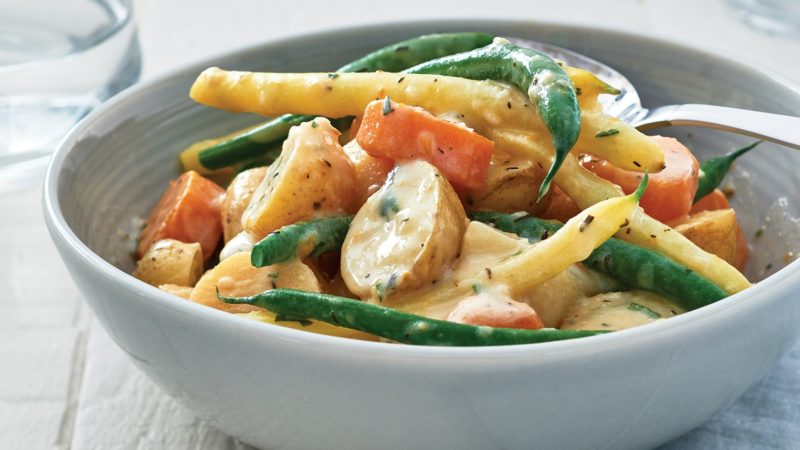 Ployes
A sort of version of a blintz A ploye is a pancake type mix of buckwheat flour, wheat flour, baking powder and water which is extremely popular in New Brunswick. Served with maple syrup or often with Chicken Frico pie it has the appearance of a crepe rather than a thick pancake.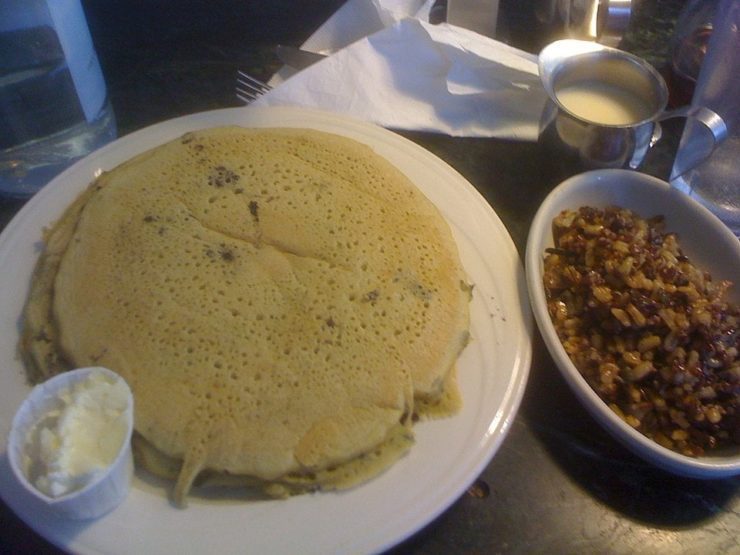 Chicken Fricot
Originating in the maritime provinces from the French folks who became Acadians a fricot pie is simply a meat stew. Slow-cooked with potatoes, onions seasonal vegetables and served with dumplings instead of pastry. Usually, it used an older chicken that had stopped laying and takes a while to tenderize the meat so slow cooking was required.
Lunenburg Pudding
Not a desert as you may think but a meat sausage. From Nova Scotia its made with pork, beef, onions and mixed spices with summer savoury being the dominant flavour. Served at breakfast and other meals much like the English or Irish Black pudding or the Scottish White pudding this is a perennial east coast favourite.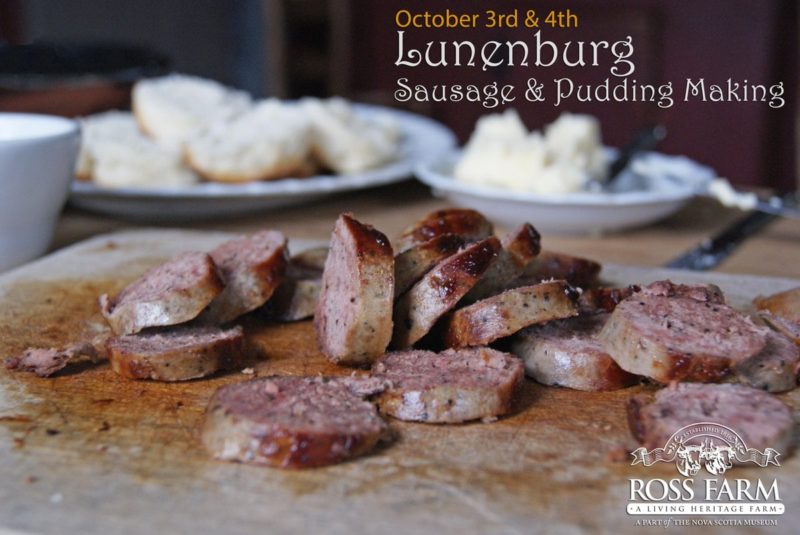 Rappie Pie
Rappie pie is very common in southwest Nova Scotia and areas of PEI. It is thought that the name comes from "patates râpées" which is grated potatoes. The potatoes are grated then strained of liquid and then cooked again with a meat broth, onions and this potato layer is then layered with chicken, beef or clams resulting in Rappie Pie.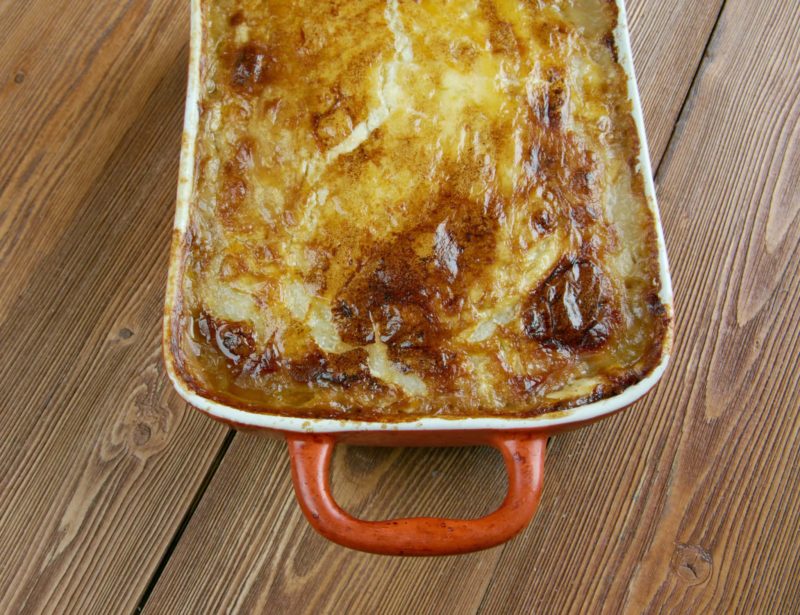 Blueberry Grunt
Grunts are a Canadian East Coast type of fruit cobbler, typically cooked on the stovetop, or in an iron skillet or pan, with the dough on top in the shape of dumplings. Supposedly the dumplings make a grunting noise when cooking but I must admit I've never heard it although I do love a Blueberry Grunt.
A lot of this traditional Canadian food comes from Newfoundland or "the Rock" as we call it and you can't go wrong with the best food blogger in Canada for excellent recipes – Rock Recipes is the site you want to check out.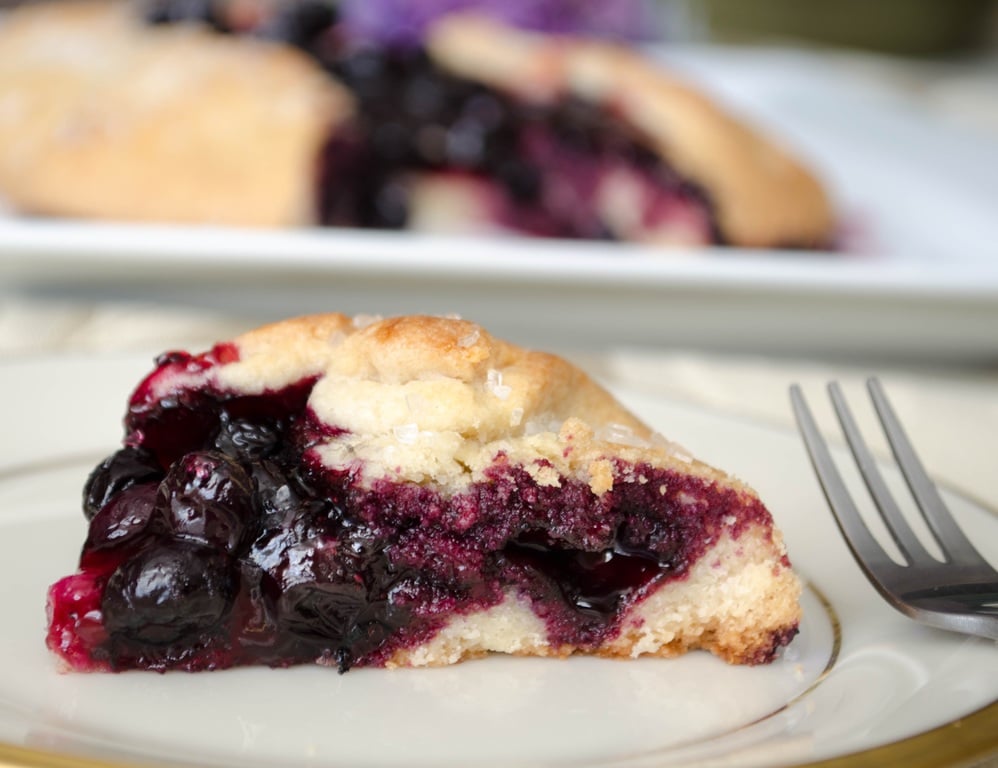 Blueberry Duff
A boiled pudding that is multi-dimensional both sweet and savoury – well sort of. Blueberry duff is made with a cake type of batter poured in cheesecloth or a cotton bag. The bag is tied at the top and the resulting bag is dropped into a Jiggs dinner pot. The end result is a rather pale unappetizing "pudding" of sorts that is served either with your Jiggs dinner as a side dish or sliced and served with rum sauce for tea and afters.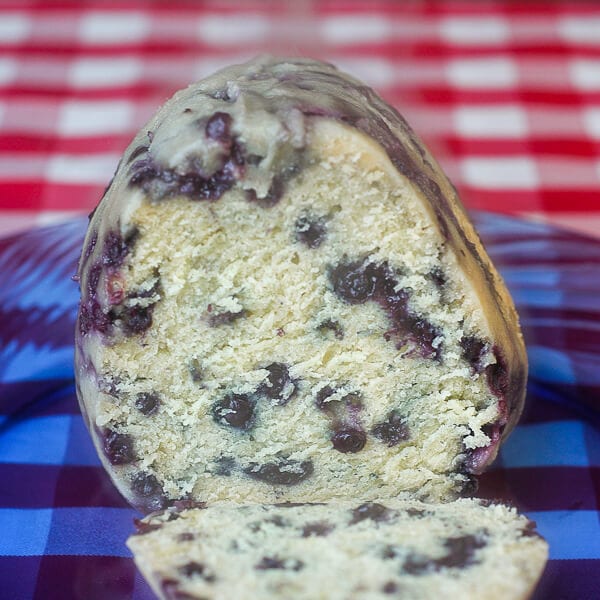 Jiggs Dinner
Uses my very (not) favourite vegetable turnip also known as swede. Other ingredients include Salt beef, potatoes, carrot, cabbage, turnip greens all boiled up and served with Blueberry duff. Usually drenched in a thin gravy and sometimes cranberry sauce, mustard and pickles on the side.
Vancouver Spot Prawns
A west coast delicacy and only available for around 6 weeks a year in spring the spot prawn meat is soft and sweet. There's even a Spot Prawn Festival you can attend to eat your fill of these little seafood delights.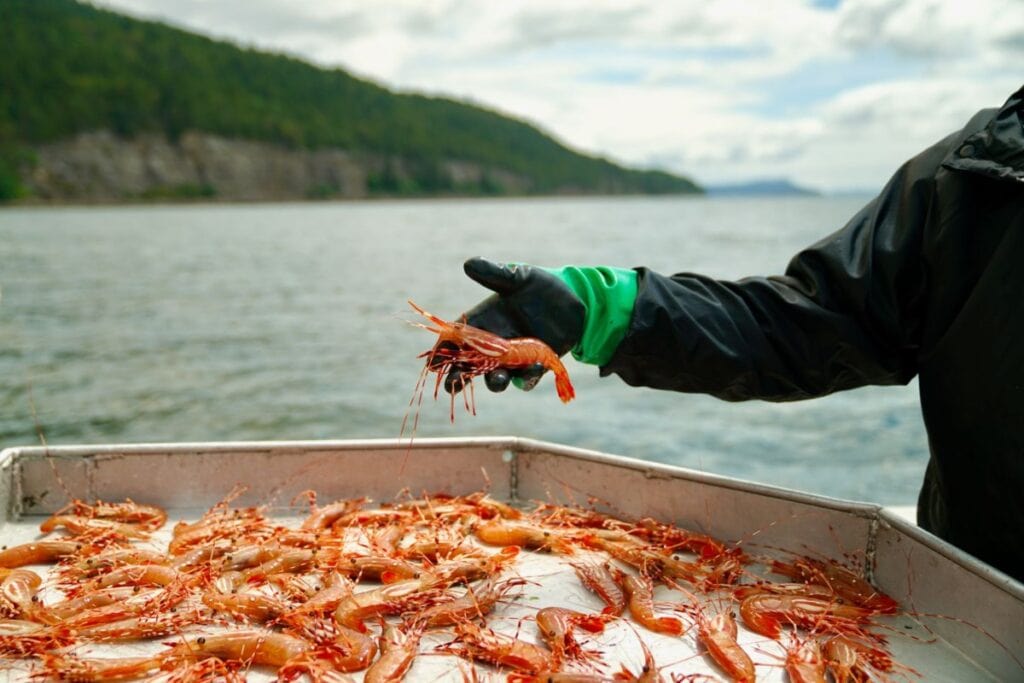 Salmon Candy
Indigenous people need to be thanked again for this tasty sweet and smoky treat. The first candied versions of it became known as "Indian Candy". This used the best wild-caught salmon which is marinaded then brined and cold smoked.
The salmon "rests" for a while and is then cold smoked with glazes of maple sugar brushed over the salmon many times. A sweet-salty totally addictive treat Salmon candy should be on everyone's must-eat list. You can order yours from Amazon.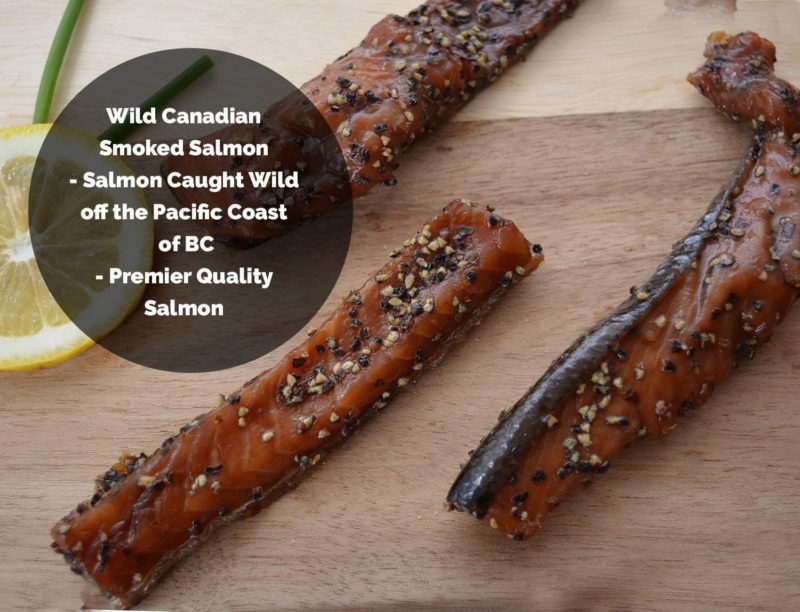 Cretons Quebec pate
A sort of Quebecois pate made from pork, onions and spices. Usually served on toast of ployes as part of a traditional Quebec breakfast.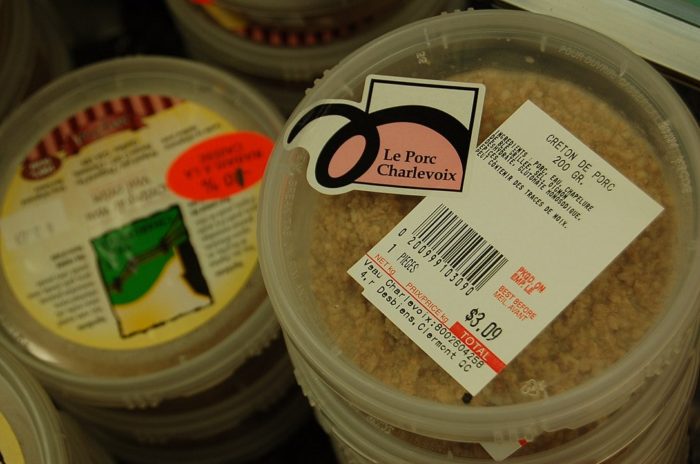 Oreilles de crisse
Essentially pork scratchings or pork rinds that are dipped in maple syrup usually in a sugar shack during the maple sugar harvest. Another heavenly marriage of salty and sweet.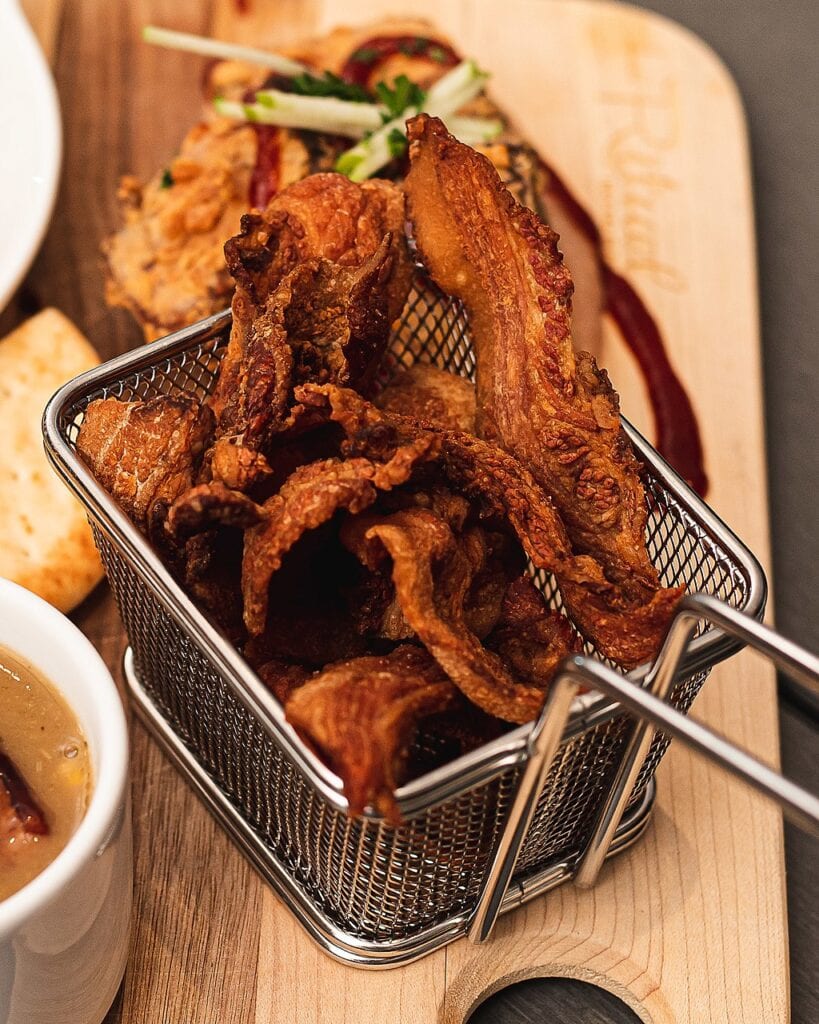 Toutons
Who could beat a favourite Newfoundland treat? A Touton is deep-fried fresh bread dough that is cooked and then dipped in Maple Syrup or molasses. Sort of like a pancake the toutons used to be fried in pork fat and served with the main course but these days are more likely to be a sweet dessert.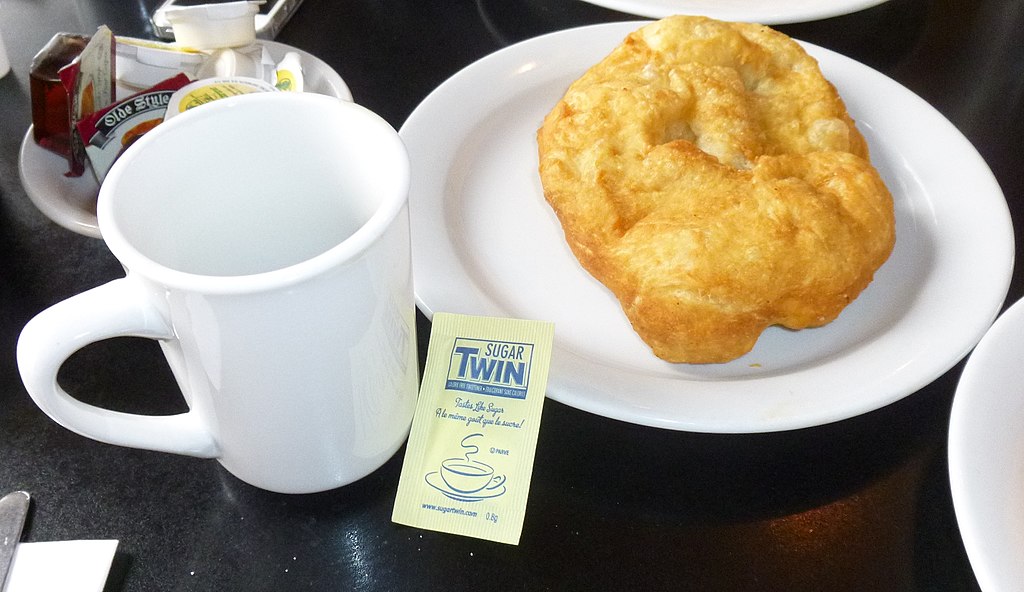 Persians
A doughnut from Thunder Bay a sort of cake/doughnut hybrid the doughnuts are very simple a puffed raised ball coated in strawberry flavoured pink icing.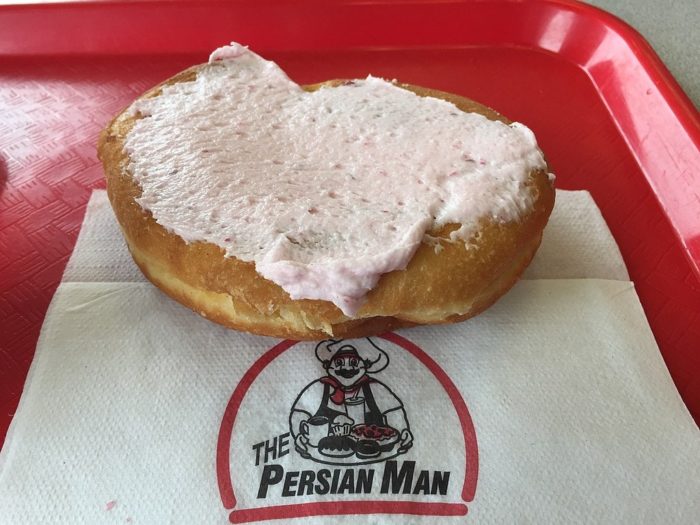 Moon Mist Ice Cream
Only available in the Maritimes Moon Mist ice cream has been around for years a combination of blue bubblegum and the Brand Moon Mist on the West Coast is flavoured with A mix of bananas, grapes and blue-bubble gum flavored ice cream.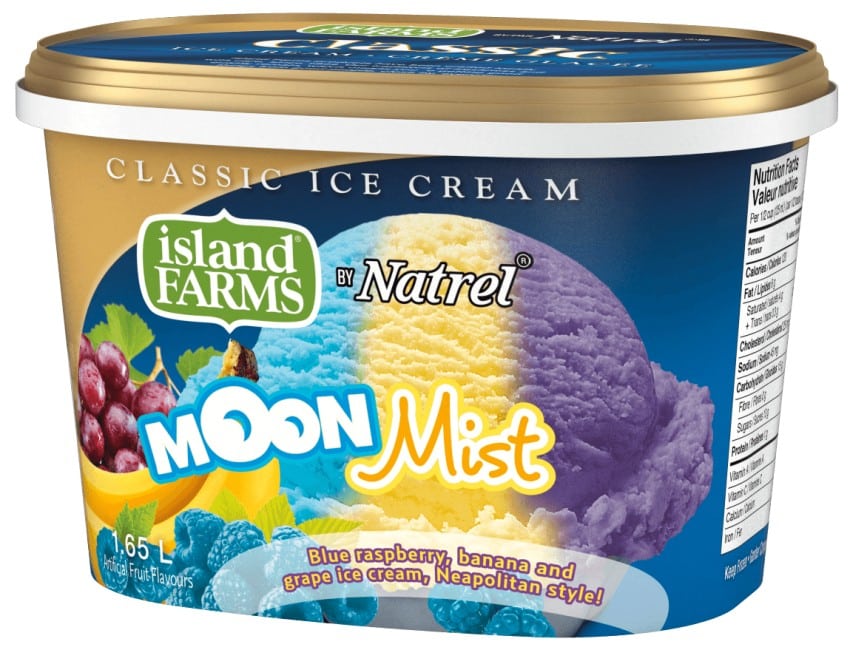 Cream Soda
One of the only "pop" type beverages that I enjoy a Canadian Cream Soda is very different from those found around the rest of the world. Canadian cream soda is not vanilla-flavoured in the same way that other cream sodas are it's more of a sweet cotton candy flavour. The bonus is that you can buy Canadian Cream Soda from Amazon.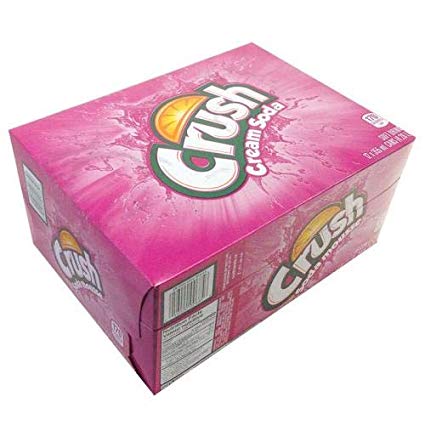 Ice Cider
We are famous for our ice wine but what the heck do you do with frozen apples? Well in Quebec they are making cider from them. An Eastern Ontario treat the apples are frozen and pressed very slowly to preserve what juice is left. Served with a cheese board at the end of the meal superb!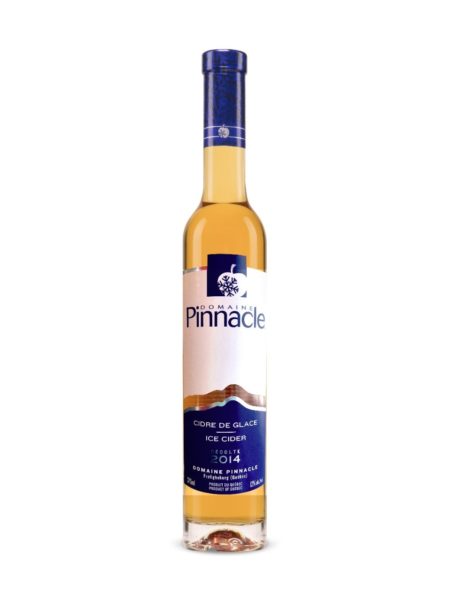 Screech
Newfoundland Screech rum is made from a blend of imported Jamaican rum, water from Newfoundland, caramel colour and flavouring. It's typically quite "raw" in taste and said to be extremely potent. The great Newfie tradition of downing a shot of screech and kissing the cod makes you a true "Newfie".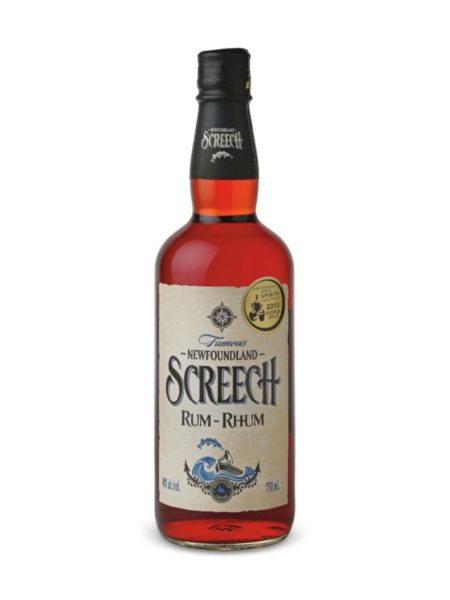 Indigenous Canadian Foods
Canada's Indigenous population is made up of Inuit, Métis, and some 634 different First Nations. Just as all countries subscribe to different beliefs, and spiritualities and have different languages and cultures, which have caused strife and violence along with peace and reconciliation so too have the First Nations. However, their cultures and communities date back thousands of years, with societies based around restorative justice, respect for the land, responsibility to the community, and consumption based on need.
We can thank the native people of Canada for much of the food we enjoy today. Maple syrup is the first that comes to mind and although many folks in Canada have made a good living from Sugar Shacks and tapping maple trees it was the indigenous people who taught us how to do that. Here are more first nations dishes in Canada to appreciate.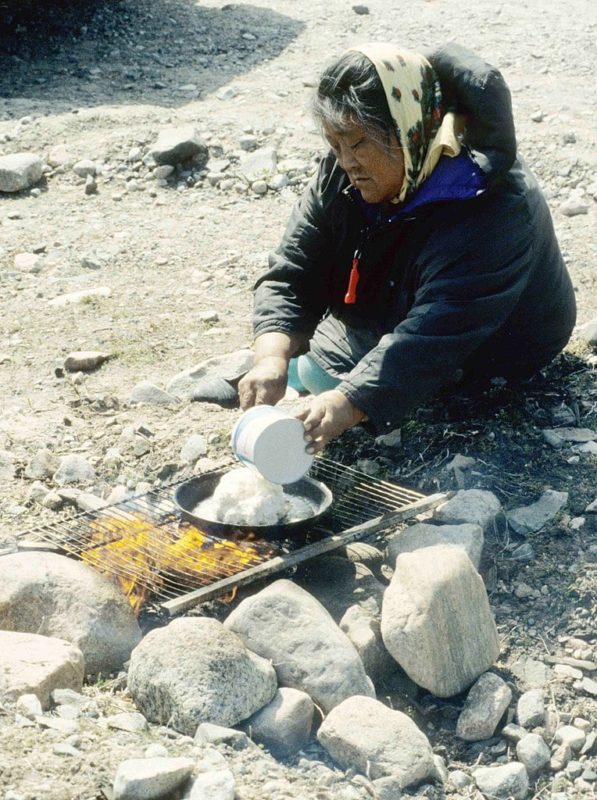 This indigenous cuisine is now being seen across Canada and a great deal is being recovered by those people who work tirelessly to reclaim their foodways, their original languages and culture. Thanks to the stripping of native culture by the church and successive Canadian governments the native people of Canada have been torn from their culture and their land and much work is being done by native chefs and individuals who are re-creating and finding their ancient ancestors' foodways again.
Fiddleheads
Fiddleheads or Fiddlehead greens are the furled fronds of a young fern, harvested for use as a vegetable. Another great vegetable that we can thank our indigenous people for teaching us about. The fiddlehead comes from the Ostrich fern and they grow in wild wet areas of Eastern Canada. The Maliseet, Mi'kmaq, and Penobscot have traditionally harvested fiddleheads, and the vegetable was introduced first to the immigrants and refugees from Great Britain.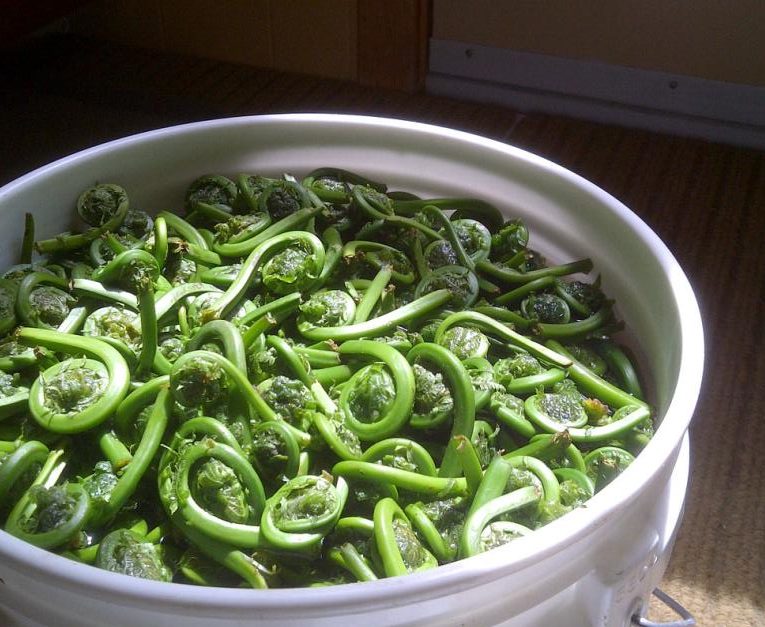 Bannock and Indian Tacos
Bannock is something a lot of folks consider a Canadian food, and again it was the indigenous peoples of Canada who taught folks how to make bannock to help boost their carb intake back in the day.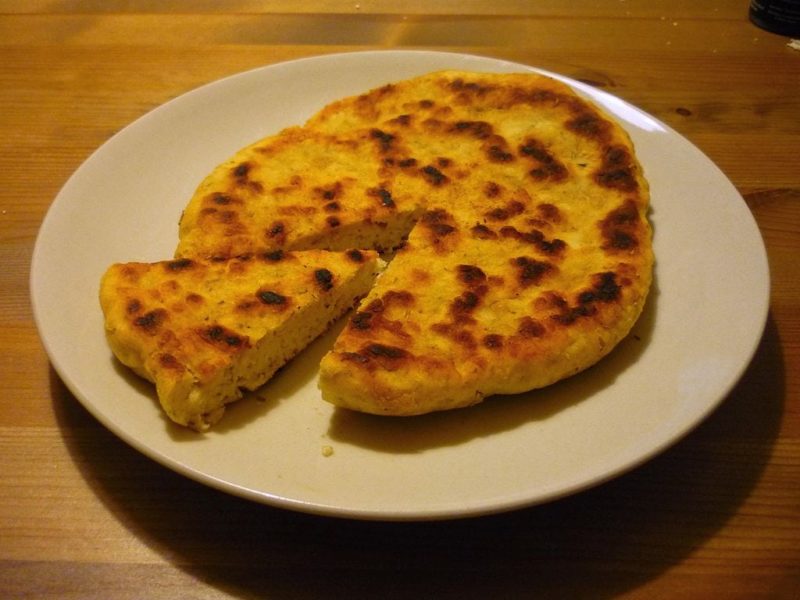 Bannock is a baking powder bread that native people in Canada made from flour derived from corn, roots, tree sap and baking powder. I must add here that baking powder was invented by the indigenous peoples from ashes and was exported by those flour producers sending flour to Great Britain. In the Irish tradition of soda bread, it was the native Indians of North America who gave them the ability to use this leavening agent.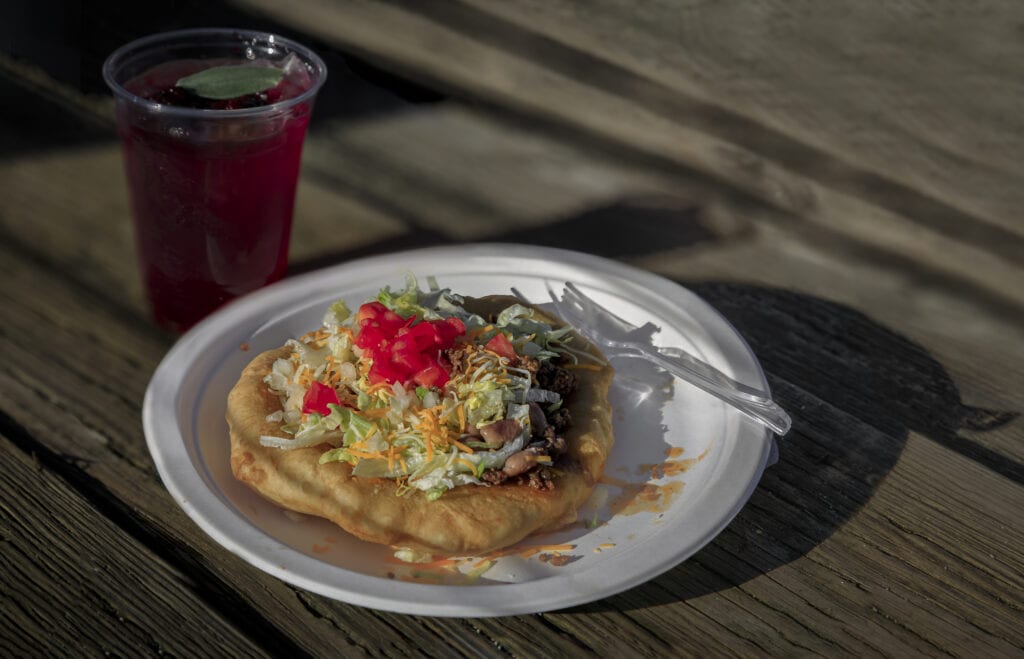 The name Bannock probably came about from dominantly Scottish settlers in Canada at the time but the word has many original translations into languages such as the Inuit muqpaura. These days you can find several restaurants and food trucks serving Indigenous Cuisine all around Canada specializing in native foods and ingredients from game meats to corn, beans and squash (the 3 sisters) and producing fabulous fusion dishes such as Indian Tacos.
Pemmican
In any other language, this is a dried jerky but the word pemmican is derived from the Cree pimikan, meaning "manufactured grease." Cooled and sewn into bison-hide bags in 41-kg lots, pemmican is a dense, high-protein, high-energy food that could be stored and shipped and was taught to the white voyageurs by the native people and it helped them survive their travels.
Three Sisters
The Three Sisters in most North American First Nations people are corn, beans and squash. This trinity is a critically important facet of Indigenous culture and foodways. They're planted in a symbiotic triad where beans are planted at the base of the corn stalks. The beans add nitrogen to the soil which fertilizes the corn and squash and the squash's spiky broad leaves protect the plants from animals that eat the corn and beans.
The Three Sisters are used as the basis of many native American cuisines and can be served either individually or in the famous Three Sisters Soup.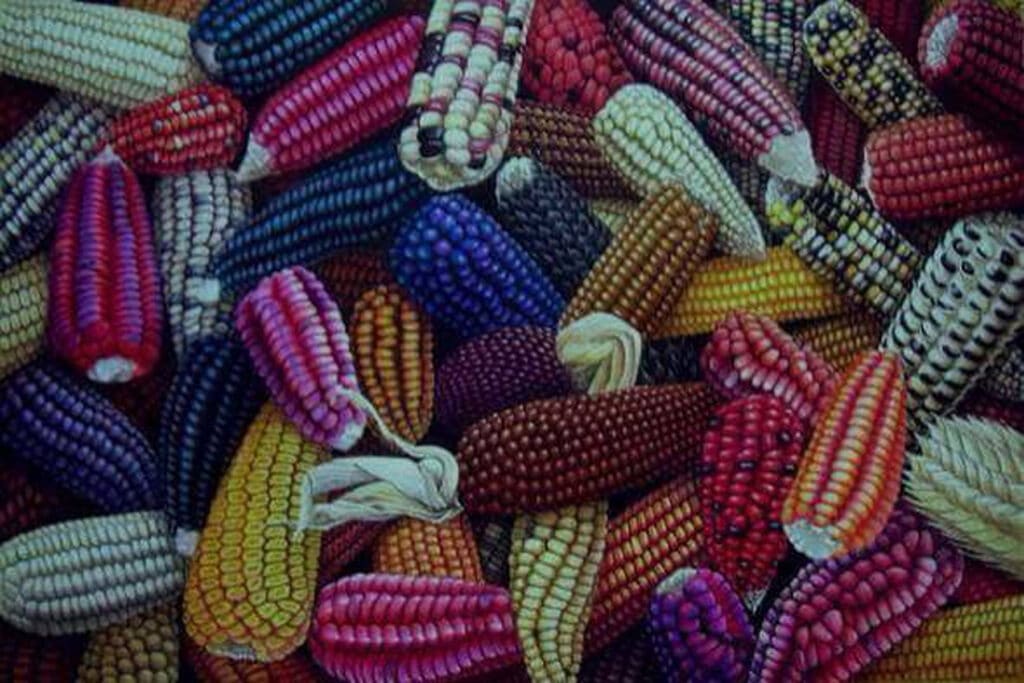 Wild Rice
Wild rice is not actually rice – it is a grass seed that isn't related to any Asian rice varieties. The outer part of the rice seed is a dark brown colour and longer than the rice from other parts of the world. The taste is chewier and nutty flavoured.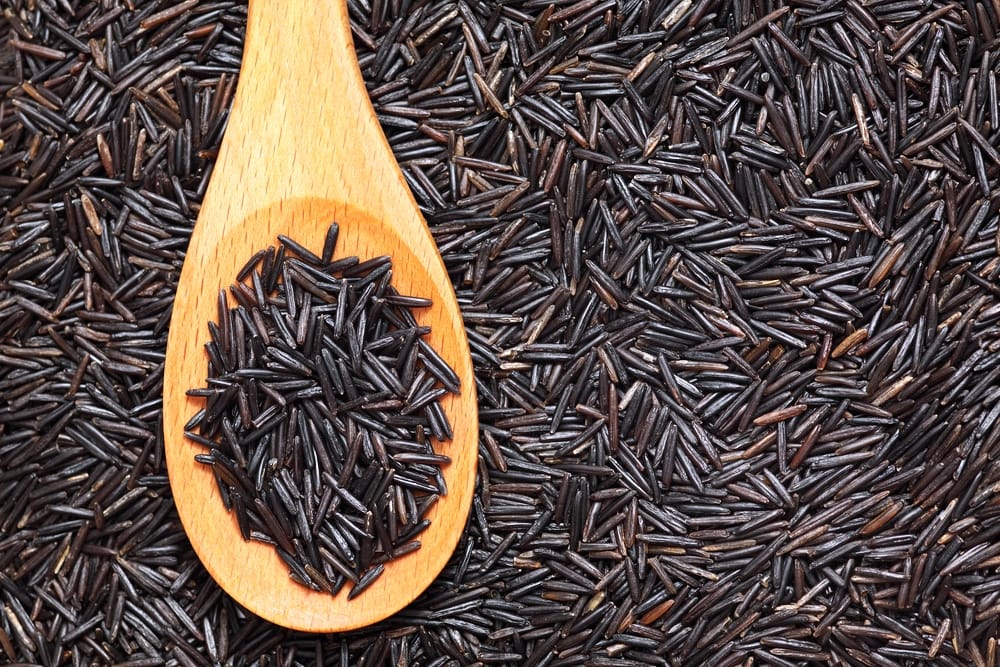 The Ojibwa people call it minomiin, or manomin and wild rice is a large part of their culture and foodways. Wild rice has been a staple of many First Nations people such as the Mississauga Nishnaabeg First Nations the Algonkian and Manitoba First Nations peoples. Wild rice has been harvested in marshlands and along waterways from Manitoba to the Atlantic Ocean in southern Canada and over much of the eastern US.
Wild Game meats
These can range from bison to seal, whale and polar bear. Sadly wild game has not been allowed in restaurants and eating traditional game meats like moose is banned in every province except Newfoundland. Seal meat is a hugely political issue and many white people seek a ban on this meat but it is a cornerstone of traditional Inuit foodways.
"Game farming is the practice of raising formerly non-domesticated animals such as deer, elk, caribou, reindeer, moose, and ostriches for their meat, hides, feathers and antlers. Only Newfoundland and Nova Scotia allow the sale of wild game. Outside of these provinces, any game meat that appears in a butcher shop or a restaurant menu has come from a farm." quote from MoosemeatandMarmalade.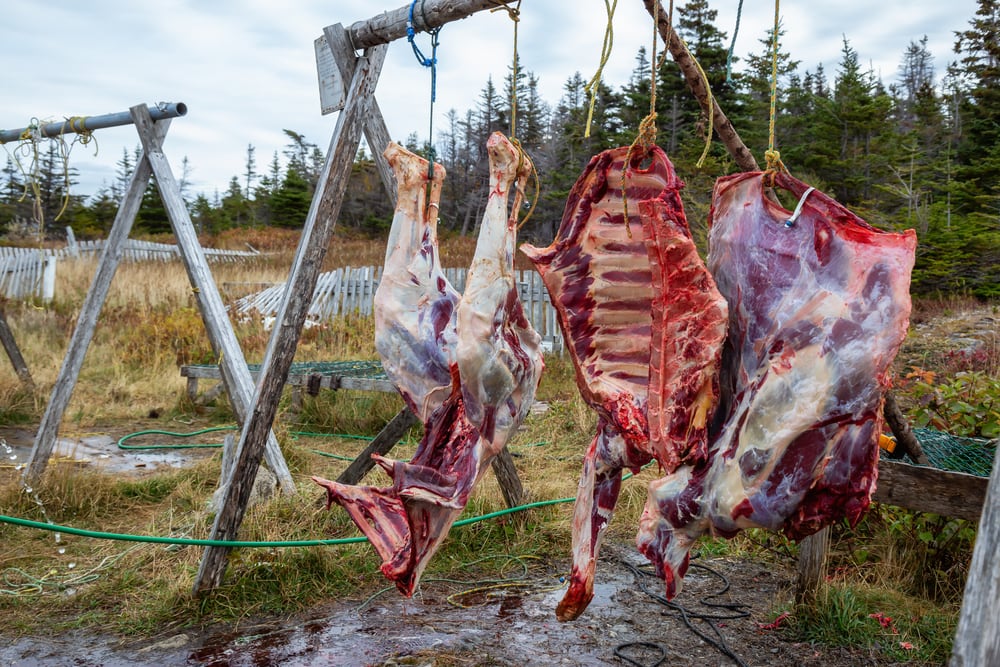 Wild Fruits & Berries
First Nations peoples relied on many native fruit species including raspberries, strawberries, saskatoon berry, chokecherry, blueberry, pincherry, highbush cranberry, buffaloberry, buffalo currant and lingonberry (lowbush cranberries).
Women and children gathered wild fruit. One method of collecting berries was to place blankets under the bushes then beat or shake the bushes so the berries fell off the branches. The berries were kept in baskets.
Berries were eaten fresh or mashed and dried into cakes. Different methods were used to dry the berries. Berries were spread out on blankets or mats and dried in the sun. Berries were also dried next to a fire.
Fresh and dried fish
Fish is also a staple from salmon to trout and the Great Lakes perch fishing was always a part of indigenous foodways for centuries. Surprisingly to many white Canadians the types of fish included herring of which the roe was particularly important, and eulachon a very fatty fish. Other fish included the following:
Salmon: Sockeye, Chinook, Chum, Pink, Coho
Groundfish: Pacific Cod, Black cod, Lingcod, Rockfish
Flatfish: Sole, Flounder, Halibut
Small fish: Eulachon, Herring, Herring Roe
Trout: Dolly Varden, Lake, Rainbow, Steelhead, Cutthroat,
Kokanee
Whitefish: Northern Pike, Walleye, Burbot, Arctic Grayling
Bass, Chub
Shellfish and seafood
Crab, Scallops, Shrimp, Abalone, Sea cucumber, Octopus, Clams, and Prawns are all on the Indigenous foods menu. A wide variety of seafood has long been used for food by coastal people of British Columbia, and
to a lesser extent by people in the interior.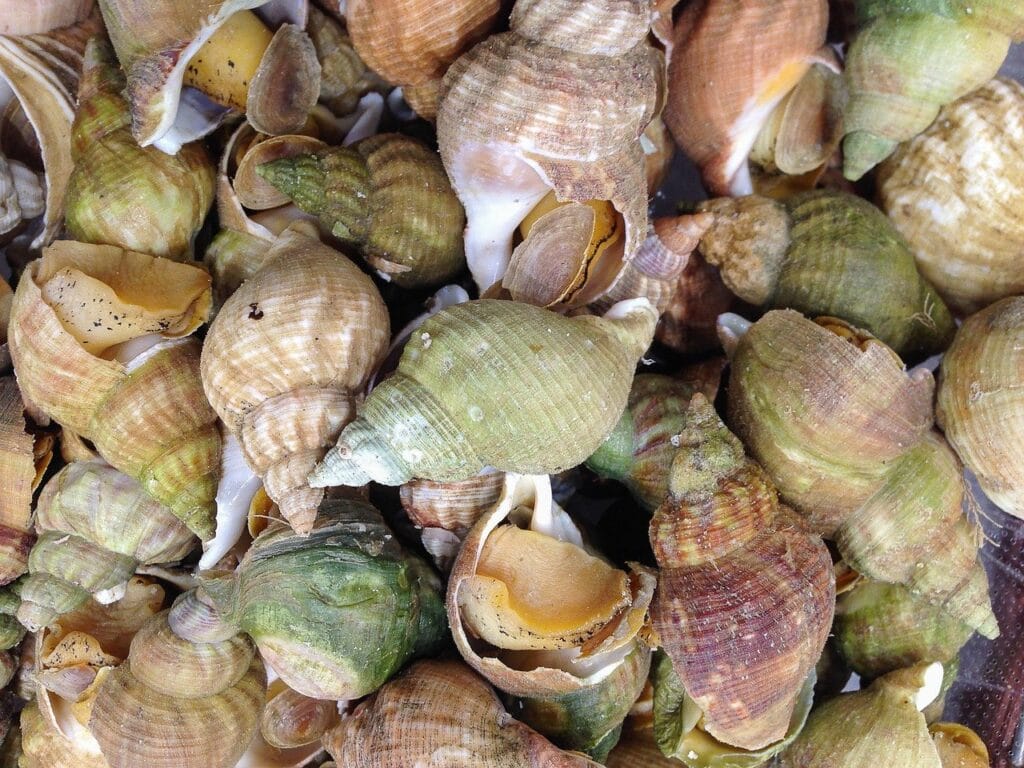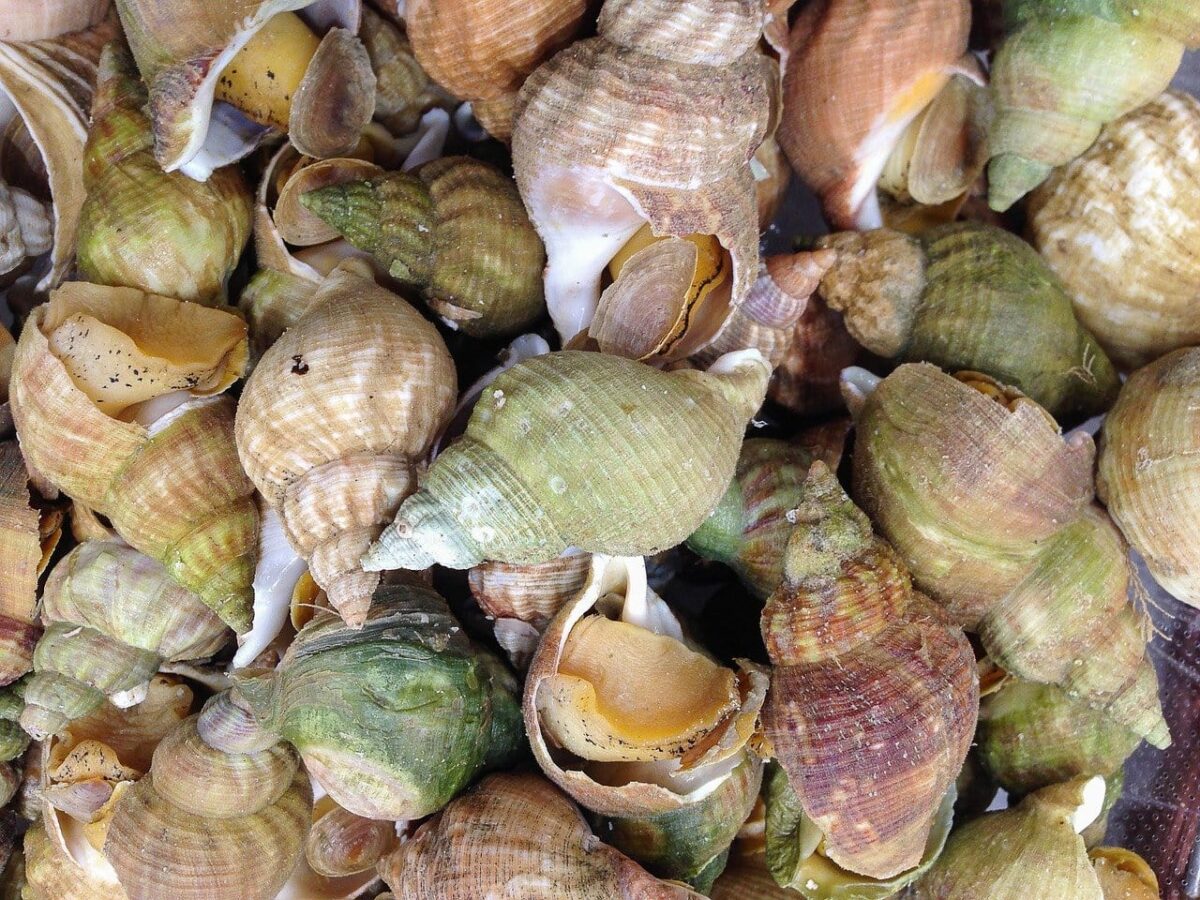 So there you have it not a miserly menu of 10 top Canadian food or 5 Canadian cuisine favourites. We have much to be thankful for in Canada. First for the indigenous people who taught our ancestors to survive this harsh land. Secondly for those who brought their food traditions with them and created a Canadian cuisine to be proud of.
So what is your favourite Canadian food? Did I miss any?
You might also like
10 Most Haunted Places in Canada
11 Memorable things to experience in Toronto Canada
Best food markets and food halls in N. America
Only in Canada, eh? 17 Things to Know about Canadian Culture
Pin it to save it