16 Free Things to Do in Niagara Falls, Canada (From a Local)
Are you looking for free things to do in Niagara Falls? You've come to the right place.
Niagara Falls, Canada is one of the most beautiful and awe-inspiring natural wonders in the world. It's no wonder that millions of people travel from all around the globe to experience its breathtaking beauty.
While it can seem like an expensive city, there are plenty of free activities in Niagara Falls. From exploring local trails and parks to taking part in free events hosted by the city, there's something for everyone when visiting this stunning city.
I asked Melissa of My Beautiful Passport, who lived in Niagara Falls for over 10 years and still lives nearby and visits regularly for her top free-attraction recommendations.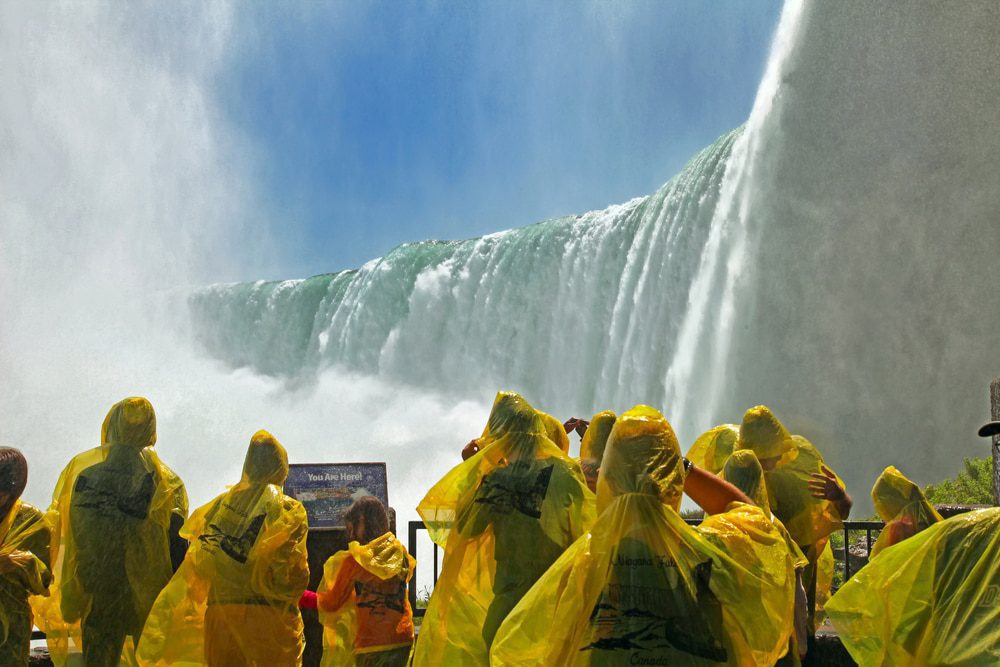 Let's get into the best free Niagara activities to make the most out of your visit.
1. Horseshoe Falls
Seeing the Horseshoe Falls is THE best free thing to do in Niagara Falls.
The largest waterfall in Niagara, Horseshoe Falls draws millions of tourists each year to experience its majestic beauty.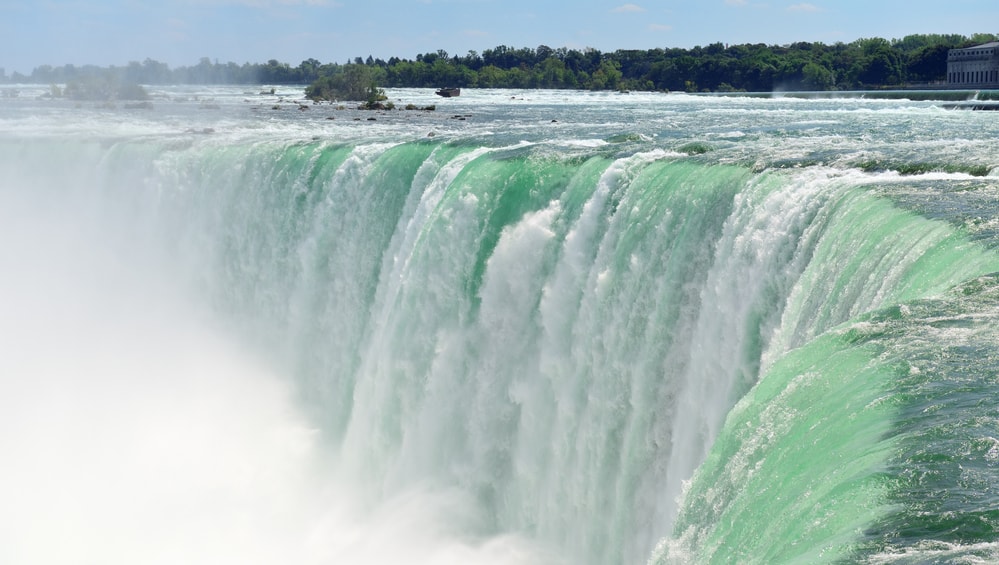 Not only can you walk close enough to feel its mist and hear its roar, but you can also take part in paid attractions offering unique perspectives like Journey Behind the Falls and Hornblower by Niagara City Cruises (often mistaken with the Maid of the Mist in the US).
On summer and winter nights, the Falls are illuminated in a variety of colours, making them even more beautiful.
2. Dufferin Islands
Located near the heart of Niagara Falls, Canada is a 10-acre man-made wonderland known as Dufferin Islands.
This secluded and scenic spot was created in the early 1900s and is now home to many free activities that both locals and visitors alike can enjoy.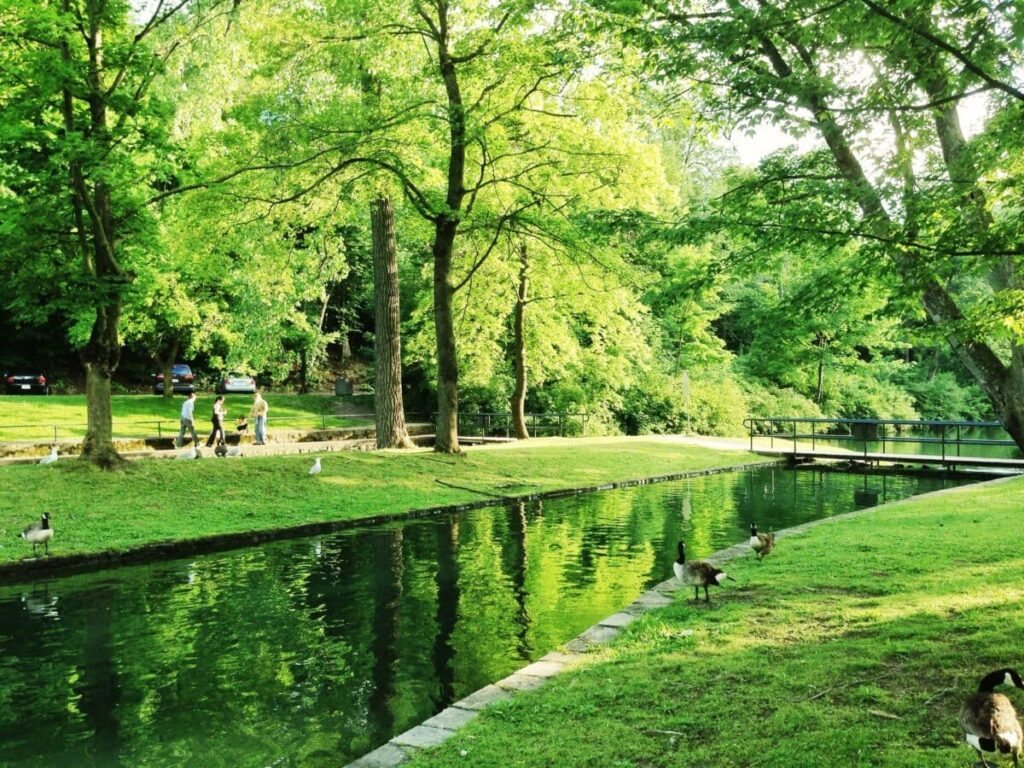 From picnics in summer to light displays during winter, this hidden gem offers something for everyone all year round.
3. Winter Festival of Lights
During winter in Niagara, you will not want to miss visiting the Winter Festival of Lights (WFOL).
From mid-November to mid-February, the city comes alive with a free outdoor lights festival that has been running for over 40 years.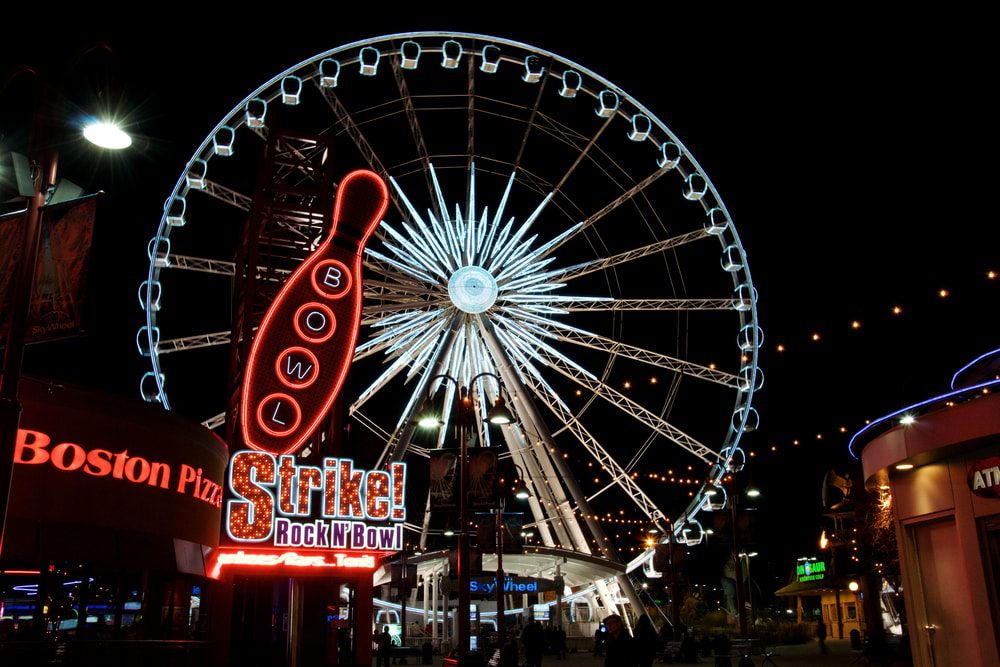 The Winter Festival of Lights features over 75 light displays composed of three million twinkling lights along the Niagara Parkway – making it one of Canada's largest free outdoor events.
This beloved winter tradition attracts millions of visitors annually, offering something special for everyone in the family. An annual family tradition of mine growing up.
4. Niagara River Recreational Trail
The Niagara River Recreational Trail is a 53 km (32 miles) trail along the Canadian side of the Niagara River and is an amazing way to experience all that this stunning region has to offer.
Stretching from Niagara-on-the-Lake, through Niagara Falls, to reach Fort Erie, this is one of the best free things to do in Niagara. Great for those who enjoy hiking and biking.
From historical sites, wineries and restaurants, right through to fruit stands and more, it's a great way to explore the area without breaking your budget.
5. Floral Clock
One of the most unique free things to do in Niagara Falls is to visit the iconic Floral Clock.
This 40-ft diameter floral clock is one of the largest and most intricate floral clocks in the world. Made out of 15,000 – 20,000 flowers, its design is changed twice a year.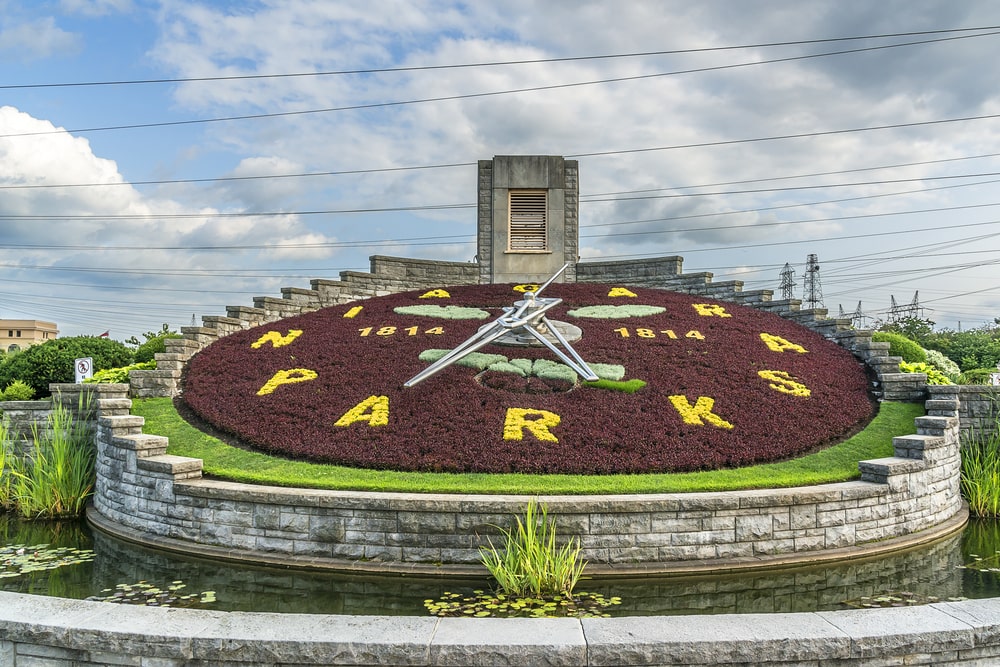 It chimes every 15 minutes from a tower located behind it. If you go inside Westminster Tower, you can find photos of all its various designs dating back to the 1950s.
No wonder why this is one of the most photographed spots in Niagara Parks!
6. Niagara Parks Botanical Gardens
Explore the award-winning landscapes at Niagara Parks Botanical Gardens.
With almost 100 acres of lush gardens, this park shines in every season with seasonal blooms and offers a relaxing walk along the Niagara Garden Trail.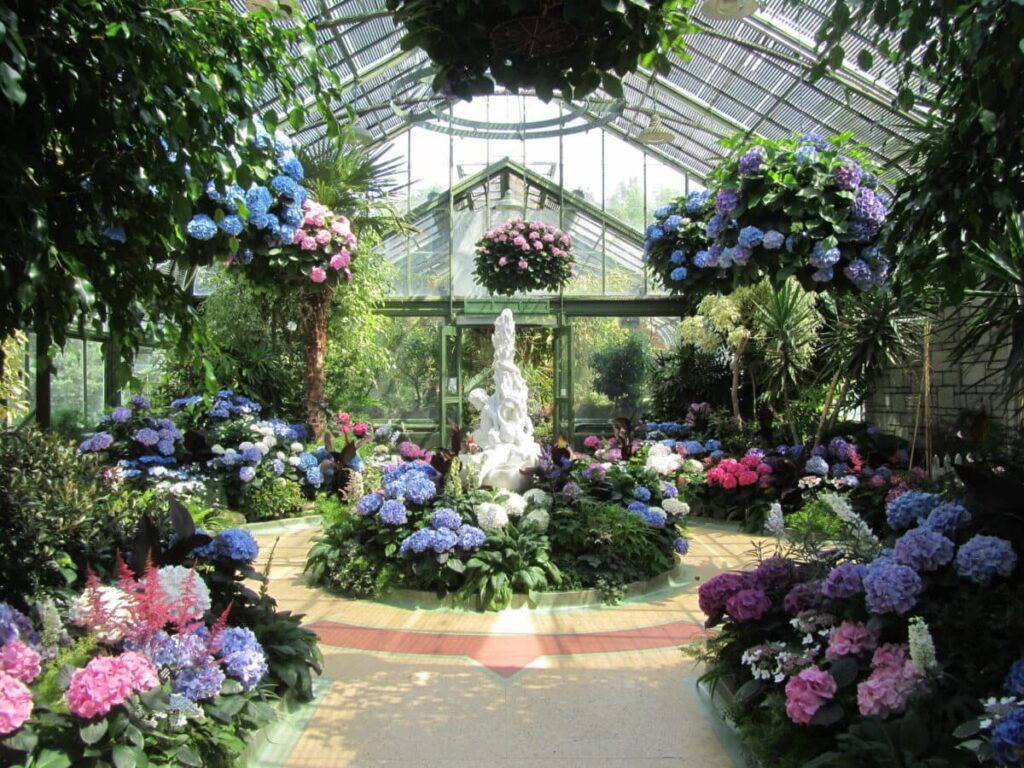 It's also home to one of North America's largest rose gardens with over 2,400 roses!
So if you're looking for free things to do while visiting Niagara Falls then be sure to explore this beautiful botanical garden.
7. Niagara Falls History Museum
Plan your visit to Niagara on a Thursday night and enjoy the Niagara Falls History Museum for free between 5 pm-9 pm.
Located near Drummond Hill Cemetery, this museum offers engaging hands-on exhibits that tell stories about the area's past.

Visitors can explore three different exhibits focused on different aspects of Niagara Falls' history and view artefacts from the Battle of 1812.
8. Queen Victoria Park
Queen Victoria Park is one of the best free things to do in Niagara Falls and it offers a truly unique experience!
Located in the heart of Niagara Parks, this park is home to a collection of iconic green spaces, attractions, landmarks and restaurants.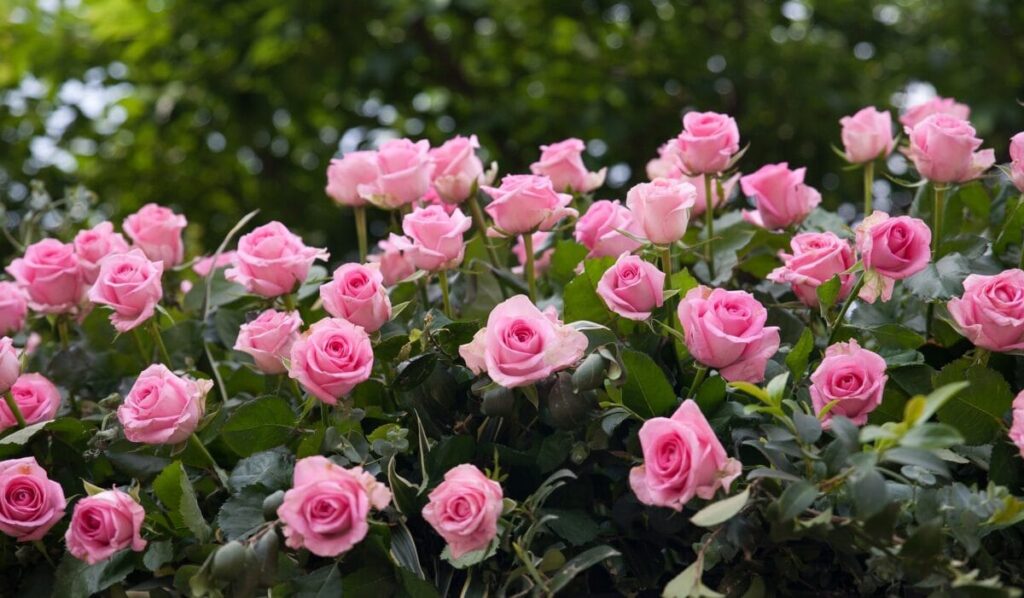 With stunning views of both American and Canadian Horseshoe Falls, you'll also find a beautiful rock garden, hanging baskets, and hybrid tea rose gardens.
Whether you take time to explore during the summer or winter months, Queen Victoria Park promises an enjoyable experience in every season.
9. Clifton Hill
Niagara Falls is one of the most popular tourist destinations in North America, and Clifton Hill is the epicentre of Niagara's fun.
Located just steps away from the thundering falls, this street offers free attractions as well as paid ones that will make your visit to Niagara Falls unforgettable!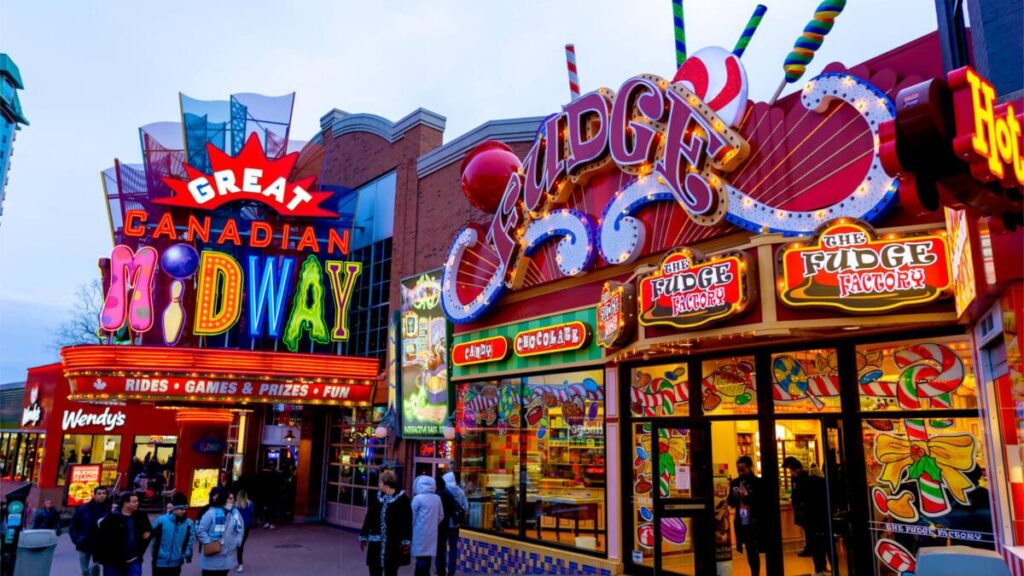 From exciting amusement park rides to themed restaurants, there are plenty of things for everyone to experience on Clifton Hill – no matter how much you're willing to spend.
10. Daredevil Alley
Daredevil Alley is the world's largest Niagara Daredevil Exhibit.
This unique attraction allows visitors to learn about these infamous daredevils, explore actual artefacts that survived their plunge over the thundering falls and experience a feeling of fear.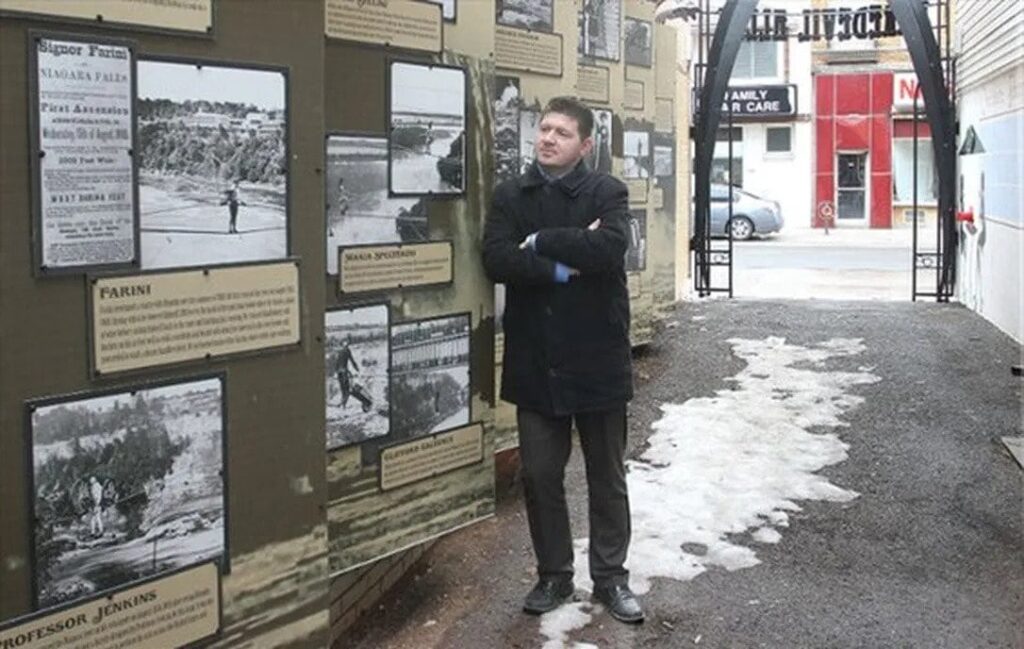 Come by and be amazed at what these brave individuals did with nothing more than a barrel as protection.
11. Centennial Lilac Garden
Centennial Lilac Garden is great for a spring visit in May and early June.
Located next to the famous floral clock, this 10-acre garden features over 1,200 plants and 200 varieties of lilacs.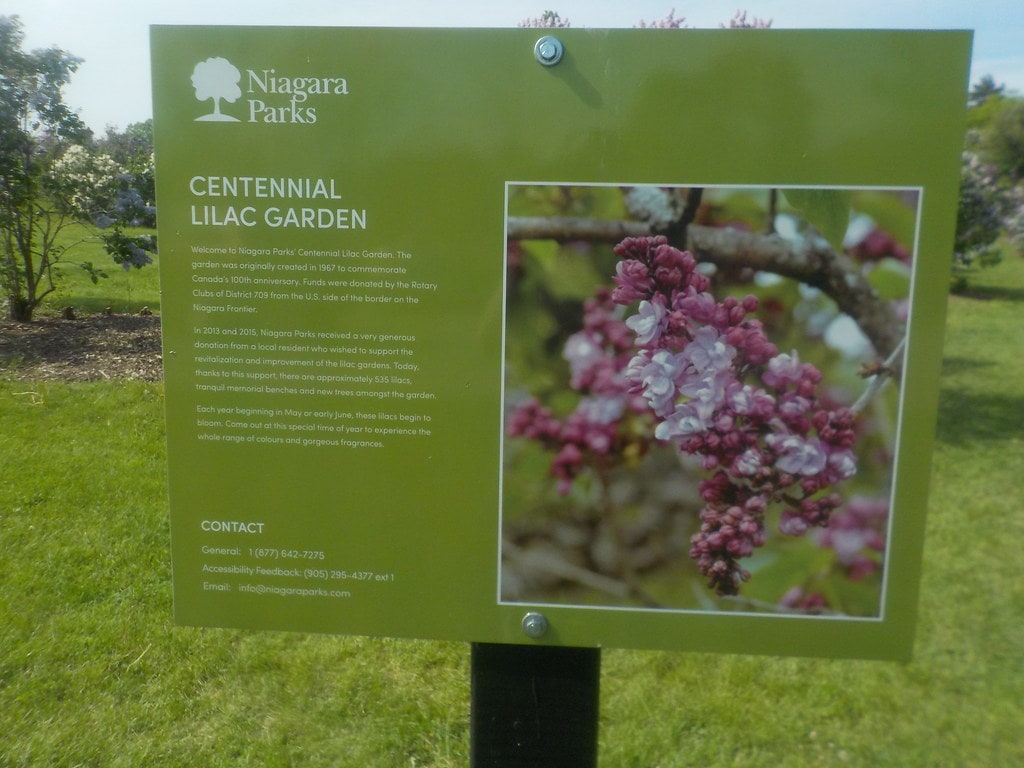 This colourful and fragrant display was created in 1967 to celebrate Canada's 100th birthday.
Come explore these blooms free of charge with free parking and a gift shop on site.
12. Queenston Heights Park
Located atop the Niagara Escarpment, Queenston Heights Park offers a variety of activities to keep everyone entertained.
Whether it's hiking, picnicking, playing tennis or simply admiring the breathtaking landscape, there is something for everyone at Queenston Heights Park.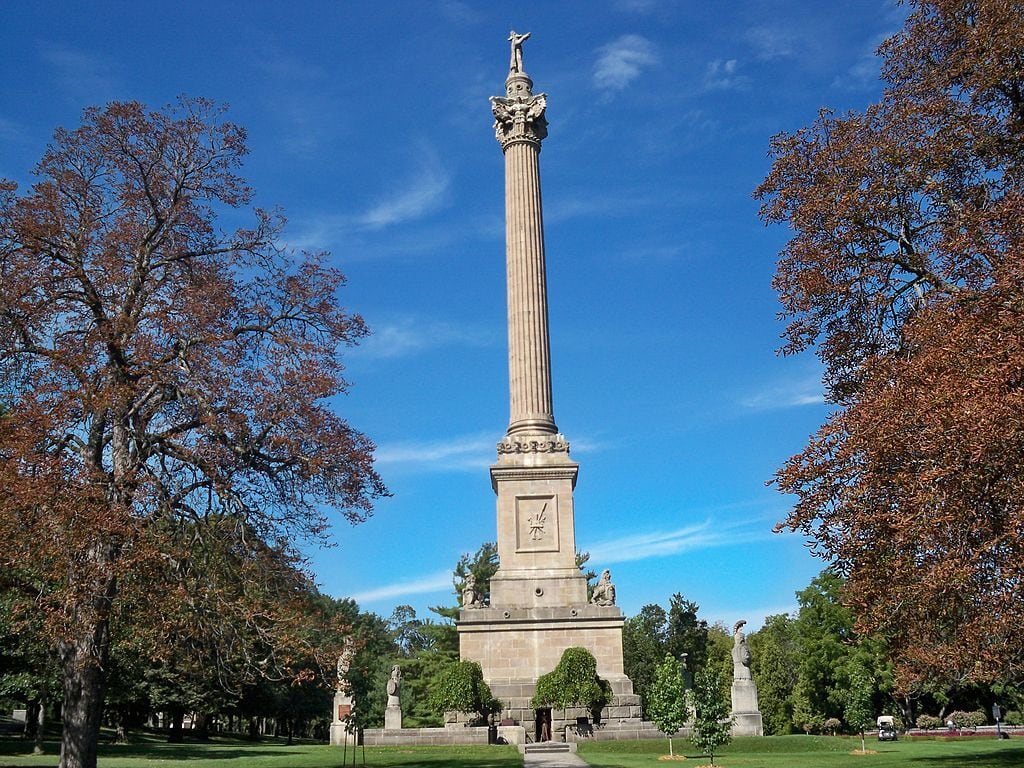 In addition to its recreational offerings, the park also serves as home to two historic monuments – The Landscape of Nations Memorial and the Brock & Laura Secord Monuments – with grand carpet bedding displays surrounding them both.
13. Niagara Parkway
The historic Niagara Parkway is one of the oldest parkways in Ontario.
This scenic drive runs along the beautiful Niagara River and offers stunning views of both sides of the river.
It stretches 55 km (34 mi) from Fort Erie in the south to Niagara on the Lake in the north, and Sir Winston Churchill famously declared it "the prettiest Sunday afternoon drive in the world".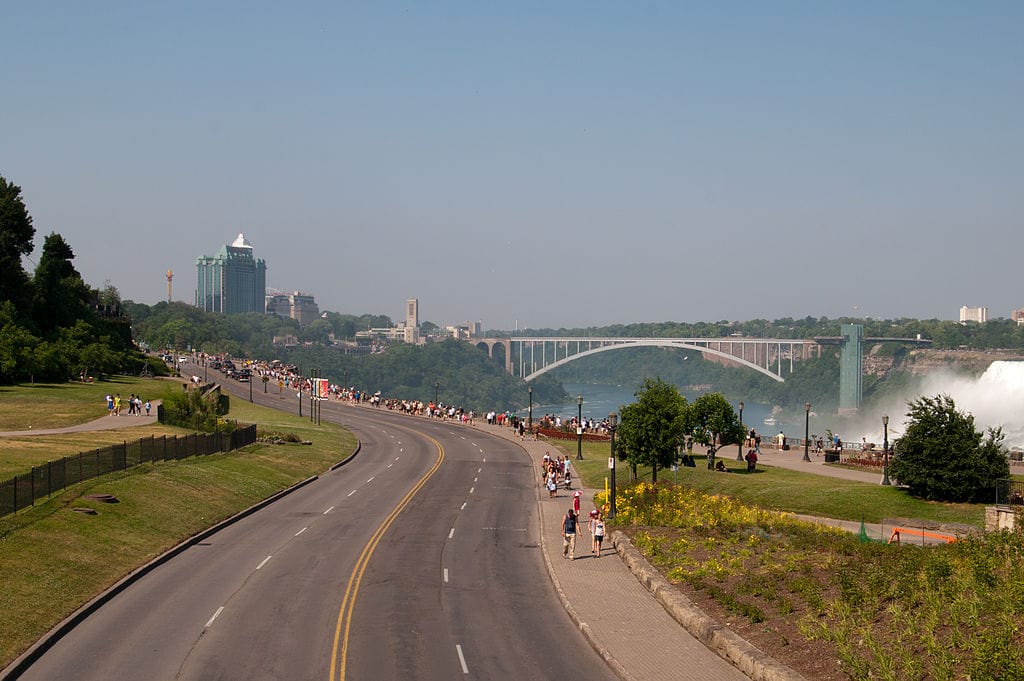 The road provides access to many popular attractions such as Horseshoe Falls and Queen Victoria Park, as well as plenty of other activities like golf courses, wineries, hiking trails and more.
14. Niagara Glen Nature Preserve
Located in the spectacular Niagara Gorge, the Niagara Glen Nature Preserve is a breathtaking destination for nature lovers.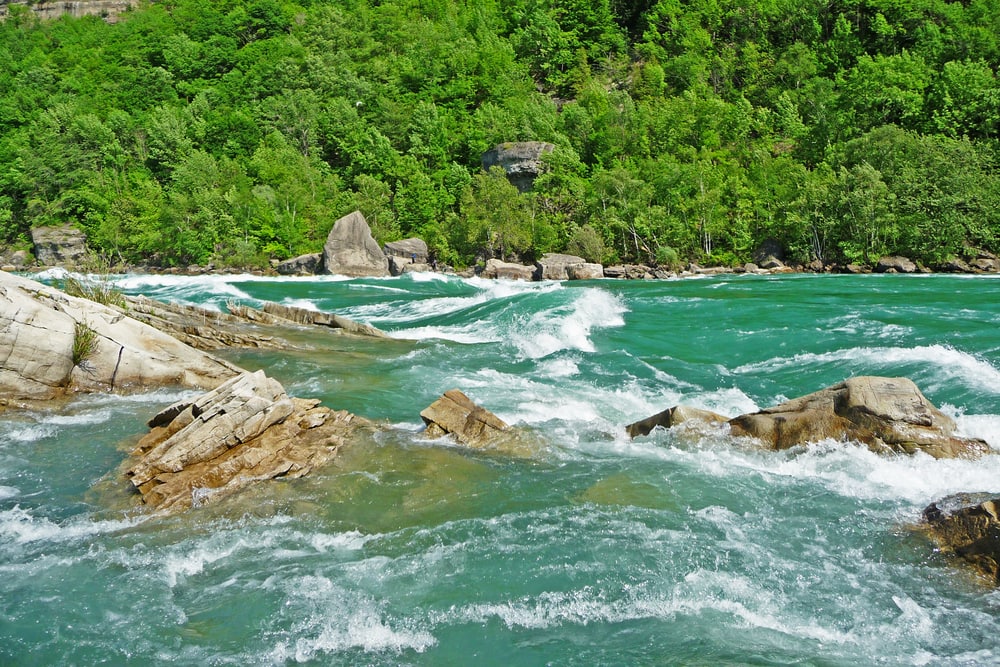 With 4 km of lush Carolinian forest along with stunning views of the rushing rapids below, it's an ideal spot to enjoy some fresh air and explore one of Ontario's most beautiful natural areas.
Best of all, admission is free, you just have to pay for parking.
15. Table Rock Welcome Centre
The Table Rock Welcome Centre is a hidden gem located right on the edge of the iconic Horseshoe Falls.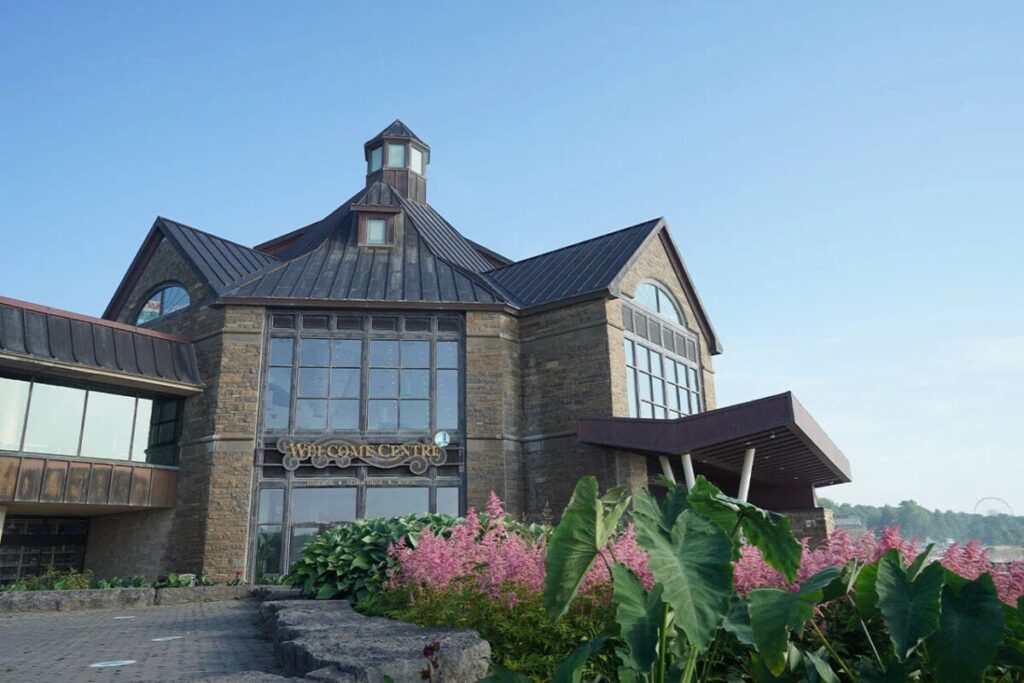 It offers not only spectacular views and free things to do but also plenty of shopping and dining options.
16. Watch the Fireworks
Niagara Falls is one of the most iconic tourist destinations in Canada, and it's even more beautiful when lit up with fireworks.
Every summer, visitors to Niagara Falls can experience the longest-running fireworks show in Canada for free!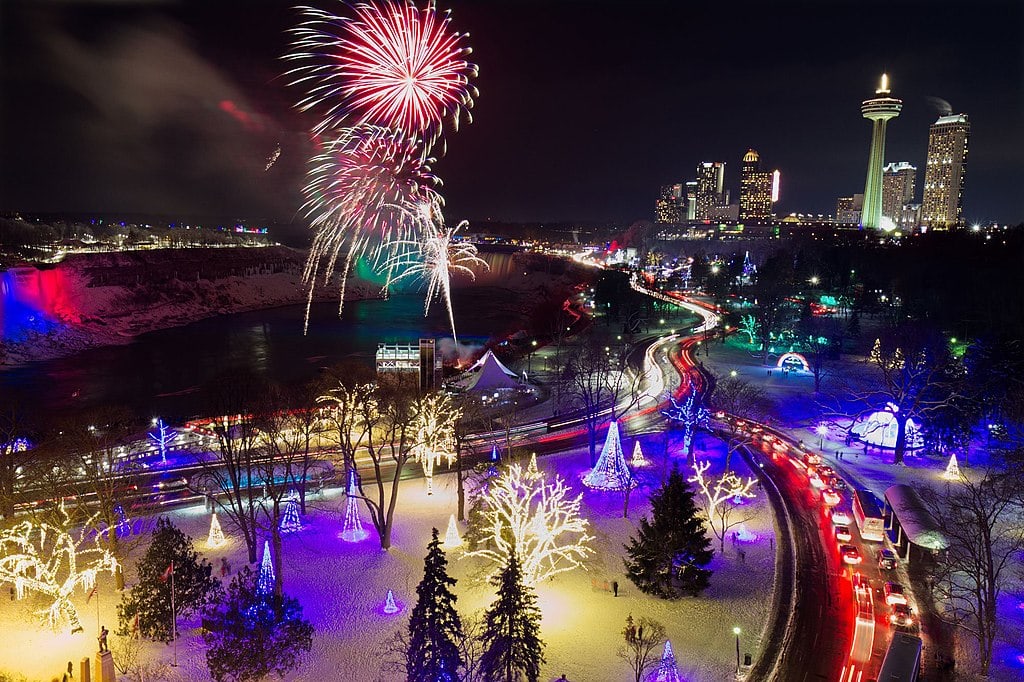 The spectacular view is available from many vantage points near Queen Victoria Park, including the Skylon Tower and local hotels. In addition to this regular show, there are also winter fireworks as part of the Winter Festival of Lights, and a few other holiday weekends throughout the year.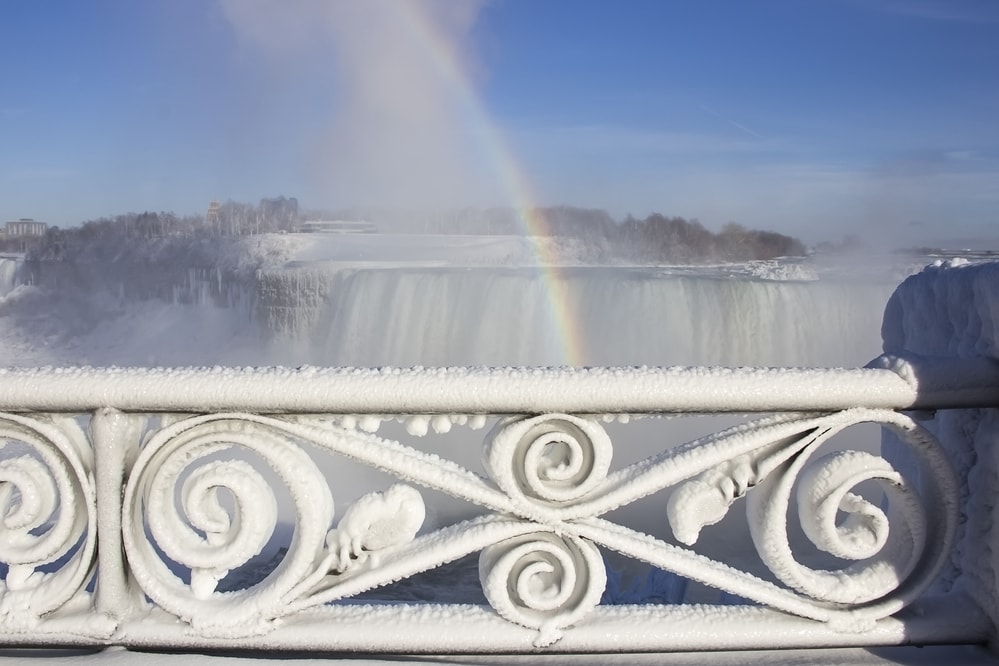 Conclusion: Best Free Things to Do in Niagara Falls
Niagara Falls is a breathtaking destination with plenty of free activities to enjoy.
From the historic Niagara Parkway and Centennial Lilac Garden to beautiful views from the Niagara Glen Nature Preserve – there's something for everyone in this spectacular area!
Whether you're visiting on your own or with friends, these best free things to do in Niagara Falls will make for unforgettable memories. So come explore all that this incredible city has to offer without breaking the bank!
Niagara Falls is renowned for its majestic beauty and breathtaking views, but during winter it takes on an even more magical quality.
You might also enjoy reading
Pros and cons of living in Canada by a Canadian Immigrant
Things to do in Toronto: Best experiences in Toronto
Toronto Farmer's Markets sustainable shopping
10 Most Haunted Places in Canada
Move to the UK as a Canadian or American
47 of the best traditional Canadian foods
Only in Canada, eh? 17 Things Canadian things to know
Pin it to save it