22 Winter holidays around the world
As travellers, we often incorporate a variety of winter holidays and Christmas traditions that we have picked up from around the world. Often we are not in a home we can call our own but we have the advantage of being able to celebrate the Christmas traditions of whatever country we have landed in. We also take with us our own traditions and mix our cultural celebrations with our new countries' traditions.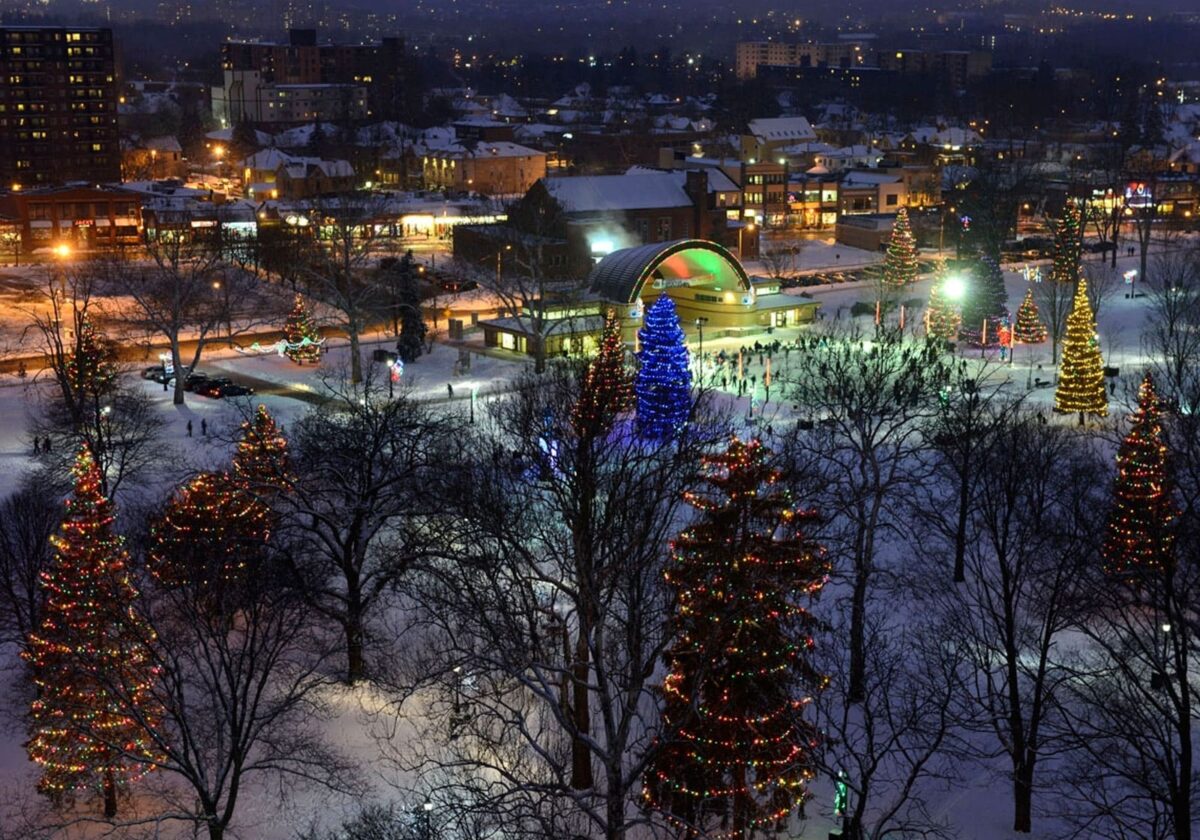 I love exploring winter holidays – well any holiday really and find them fascinating from a traveller's perspective. I want to learn how folks celebrate their winter holidays when blending cultures, travelling, as an immigrant or simply bringing their favourite cultural traditions into their daily lives. Surprise, surprise not everyone celebrates Christmas as a religious holiday or even as a holiday in their culture.
I've always found it more fun to see what other families do to recognize their traditions or create new winter holiday traditions that blend their family traditions with their current lives. We love sitting with our kids and listening to the travels of Santa Claus around the World but how do other countries and places celebrate this season?
To me this season is all about spreading joy, sharing wealth and creating families that celebrate together. From a Mickey Mouse holiday to a pagan celebration the end result is the same – people sharing their joy.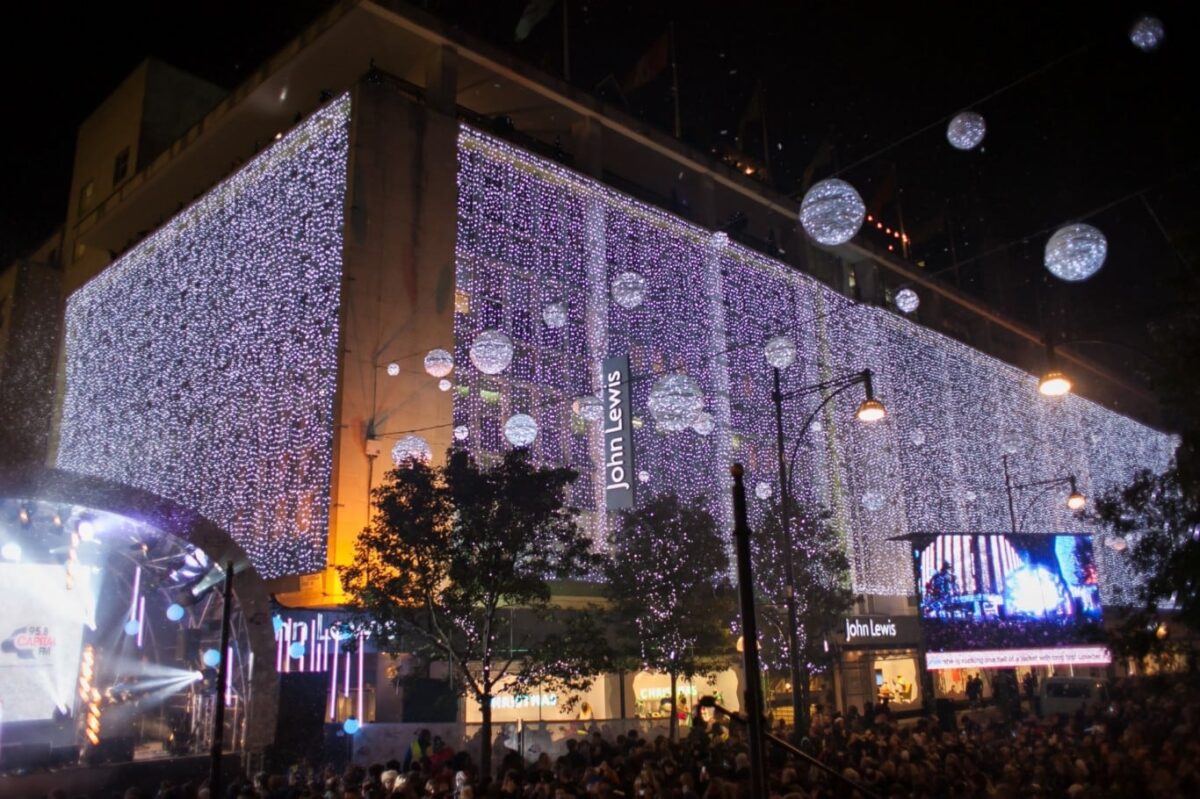 When we celebrate Christmas, we should remember that we are taking part in traditions that go back many centuries. Long before Christianity came about folks were celebrating the season of winter in their own ways, many of which relate to the season of light such as Diwali in India in early November, or in late November Mawlid en Nabi (the birth of the Muslim Prophet Muhammad).
Pagan, or non-Christian, traditions are the basis for many of our existing holiday traditions. Early Christian church leaders wove pagan rites and rituals into a celebration of Jesus' "birthday" to bring pagans into Christianity. Since that time, many winter holidays and Christmas traditions have truly become nothing more than a way to sell "stuff".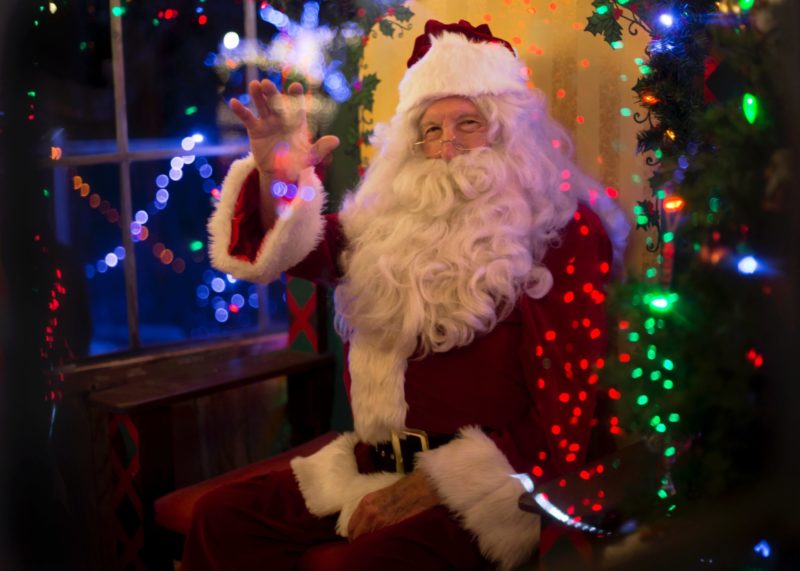 A Pagan History of Winter Holidays
Saturnalia
The original festival that brought the world orgies – Saturnalia was a lawless, drunken time in Rome where literally anything was okay — even the laws of the land were suspended during Saturnalia. The season of Saturnalia was celebrated originally on December 17th.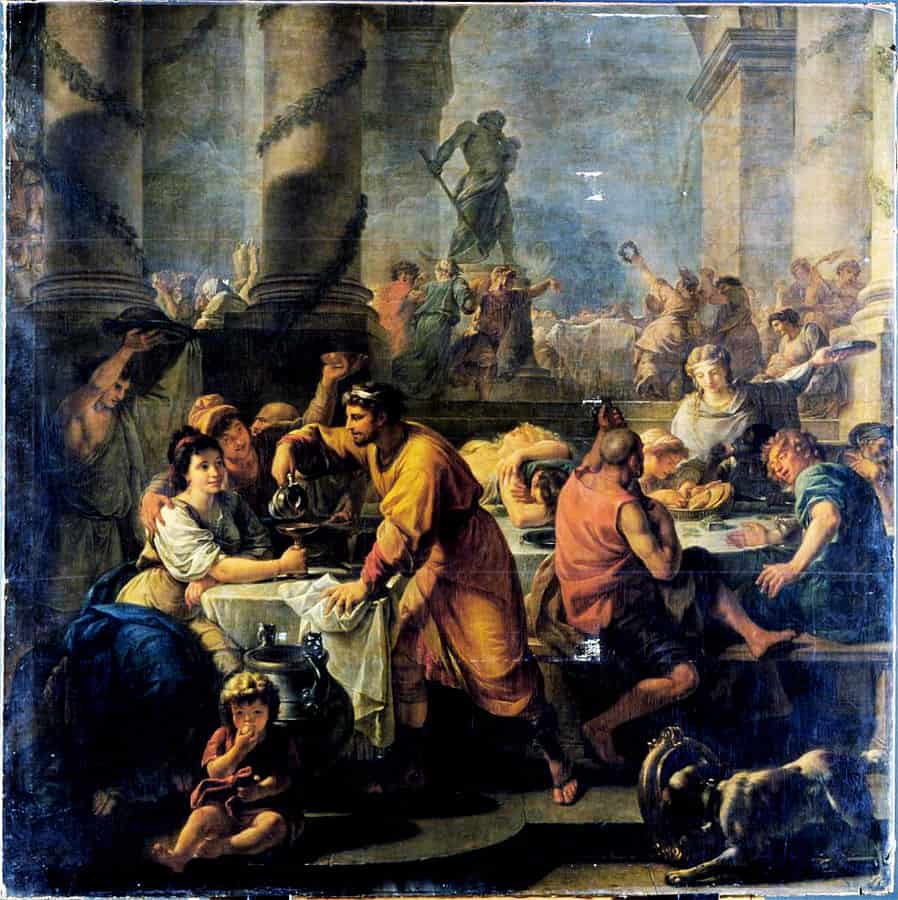 Saturn was the Roman God of Agriculture, Time, Parties and Liberation. The festival of Saturnalia was a time of feasting, free speech, the giving of gifts, sex, drinking, speaking your mind and basically doing whatever you wanted to.
On December 25th, after the solstice, the darkest night of the year the Celebrations switched to the "Birthday of the Unconquerable Sun" or Sol Invictus. This was the time to celebrate the renewal of light and the coming of the New Year.
Yule
Yuletide is traditionally celebrated from mid-November to mid-January. Historians have connected this time to the Wild Hunt and the God Odin. It has also been connected down through the centuries with German and Scandinavian cultures and the early Anglo-Saxon celebration called Mōdraniht, which is Mothers Night usually, celebrated on December 25th.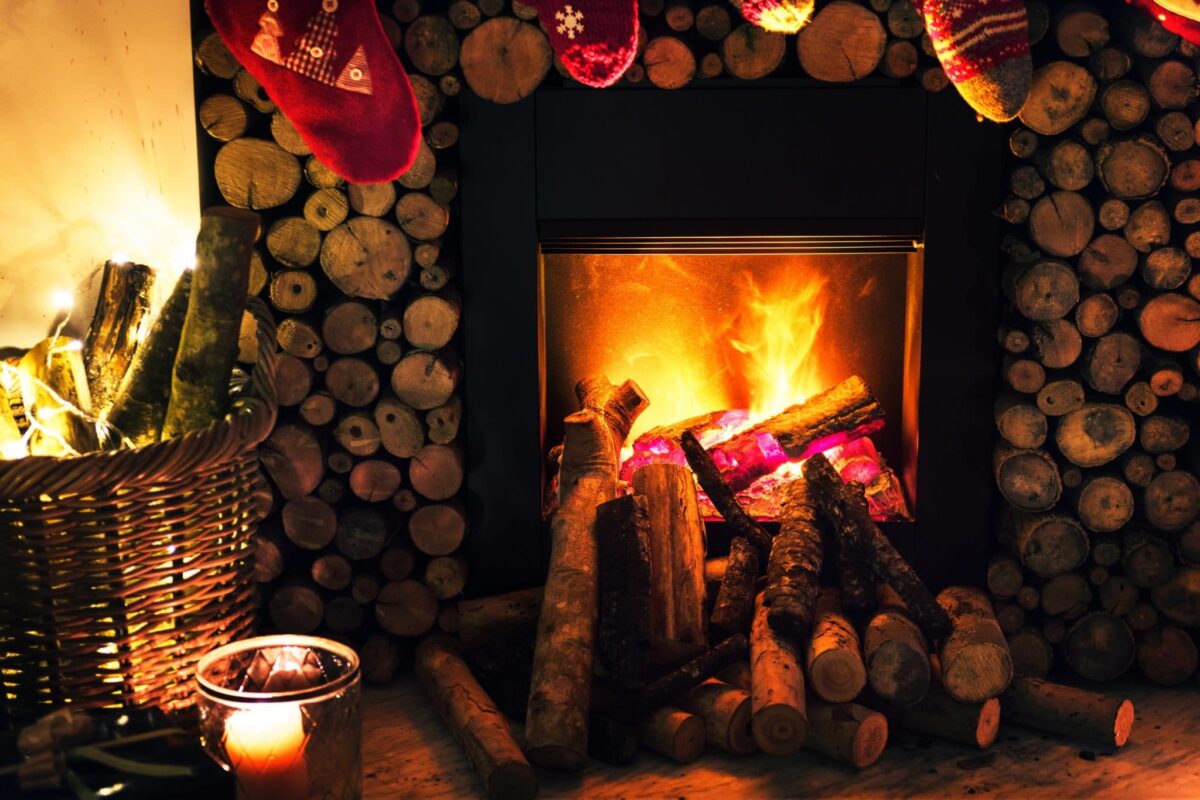 In the Nordic countries, many of today's customs are connected to the early pagan Yule Celebrations. These things include the traditional Yule log, Yule singing and others not so traditional such as the Yule Boar and Yule Goat
With modern-day pagans and Wiccans, the Yule is celebrated at Winter Solstice as the rebirth of the great horned hunter God.
Winter holidays around the world – 22 winter celebrations
Disney Florida – Mickey's Very Merry Christmas Party
Celebrate the Holiday season in Florida with holiday decor, glittering lights, and outstanding entertainment that must be seen to be believed at Mickey's Very Merry Christmas Party at Walt Disney World's Magic Kingdom. There will even be snow on Main Street, U.S.A! If you are planning on visiting Walt Disney World for the Holiday Season this is a must-do event, especially if you have little ones.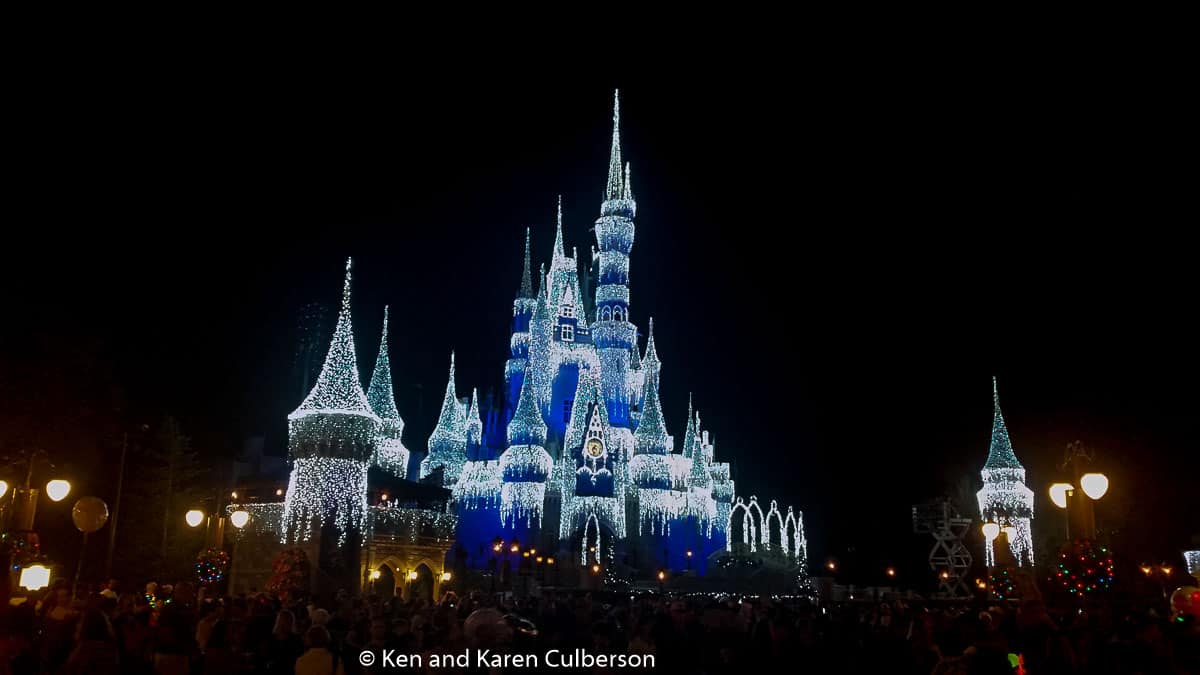 Mickey's Very Merry Christmas Party (MVMCP) is a special ticket event held each year from mid-November through late December. For more information and event dates, visit the official WDW MVMCP page.
Highlights for 2018 include:
"A Frozen Holiday Wish," starting each night at dusk. Party guests watch as royal sisters Anna and Elsa lead the celebration on the Castle Forecourt Stage culminating when Queen Elsa uses her powers to transform Cinderella's Castle into a sparkling ice palace.
"Mickey's Most Merriest Celebration" show rings in the season with holiday carols. Minnie, Donald, Daisy, Goofy and Pluto drop by Mickey's party dressed in their Christmas best to entertain the crowd.
"Mickey's Once Upon a Christmastime Parade" is a delightful holiday procession with marching toy soldiers, dancing gingerbread men, Disney characters and Santa Claus.
Bonus
Mickey's Very Merry Christmas Party offers something rare at a Disney park: Free food including hot cocoa and cookies. Additionally, there are event-exclusive holiday treats and merchandise for sale. from Ken and Karens Travels
Australian Christmas in New York City
In the Hudson Valley, just north of New York City, we start the season in October when I celebrate my childhood in Australia by making a fruit cake following my family recipe, full of fruit and soaked regularly in rum (which is nothing at all like the dry brick that is the butt of many an American joke)!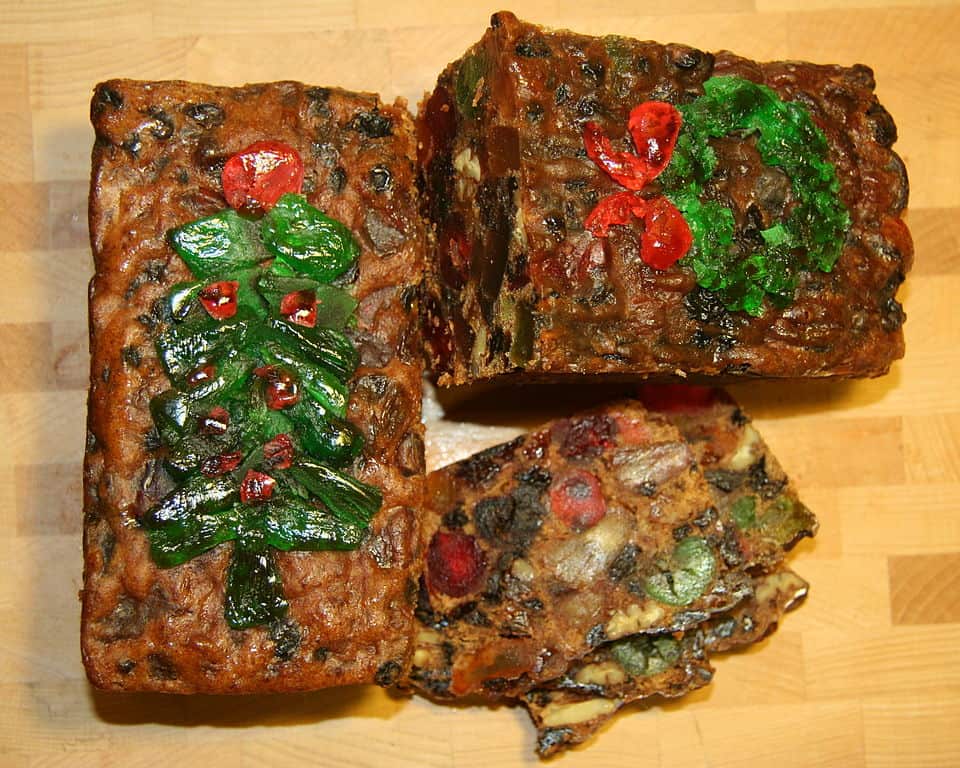 A couple of weeks before Christmas things kick into gear with a trip to a nearby Christmas Tree farm, where we take our time choosing the perfect tree, then saw it down, drag if to the entrance, have it shaken and bailed and then loaded somehow into our tiny car.
We soon enter a frenzy of baking German cookies such as gingery lebkuchen and embossed springerle; family recipes passed down from my husband's father's German ancestors.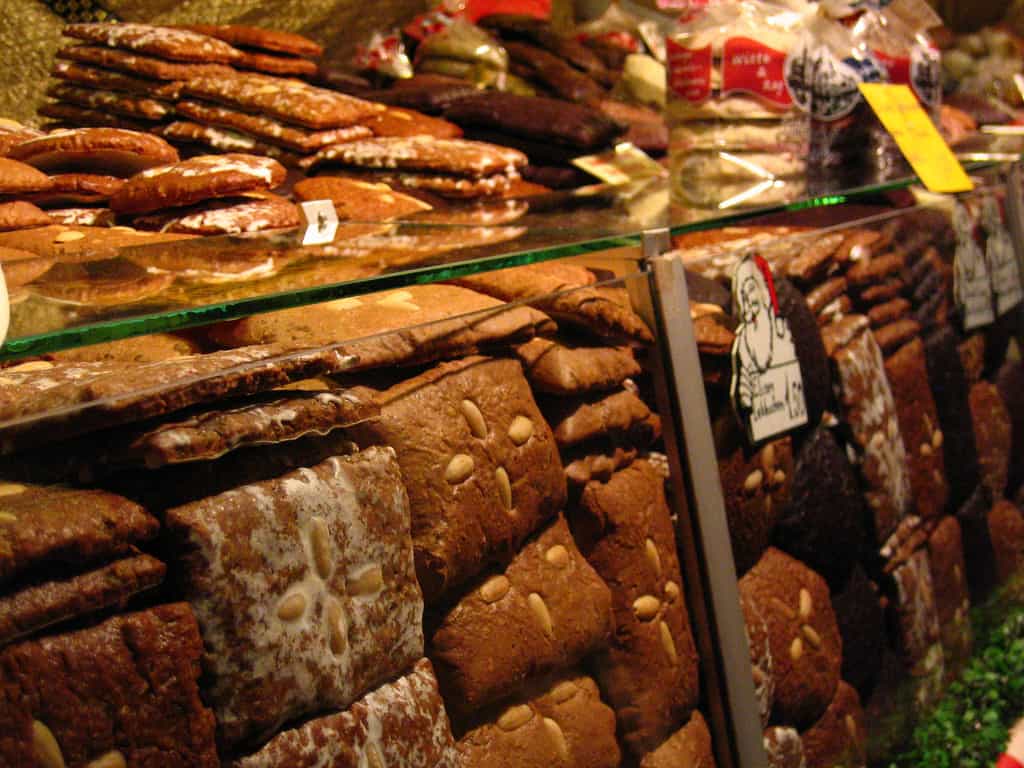 Two days before Christmas I make Australian apricot balls and buy cherries, which are ubiquitous in Australia at Christmas. On Christmas Eve, we celebrate my husband's mother's Swedish heritage by eating lentil soup with rye bread and cheese. Then Christmas morning he bakes a Swedish tea ring while we open our presents.
Christmas lunch varies from year to year. Sometimes it is shrimp, cold cuts and cheeses to remind me of Christmas in an Australian summer; sometimes it is a full-on baked goose as a shout-out to my English heritage, and sometimes a Moroccan chicken tagine to recognize my globe-trotting adult years. I love the mélange of cultures and traditions that is our Christmas! from James at Travel Collecting.
Las Posadas
Las Posadas is a religious holiday that is observed mainly in Latin countries such as Spain, Mexico, Guatemala, and Cuba, and some areas within the United States. "Las Posadas" translates to English as "The Inns," which is referring to the Inn that Mary and Joseph stayed in during the birth of Jesus.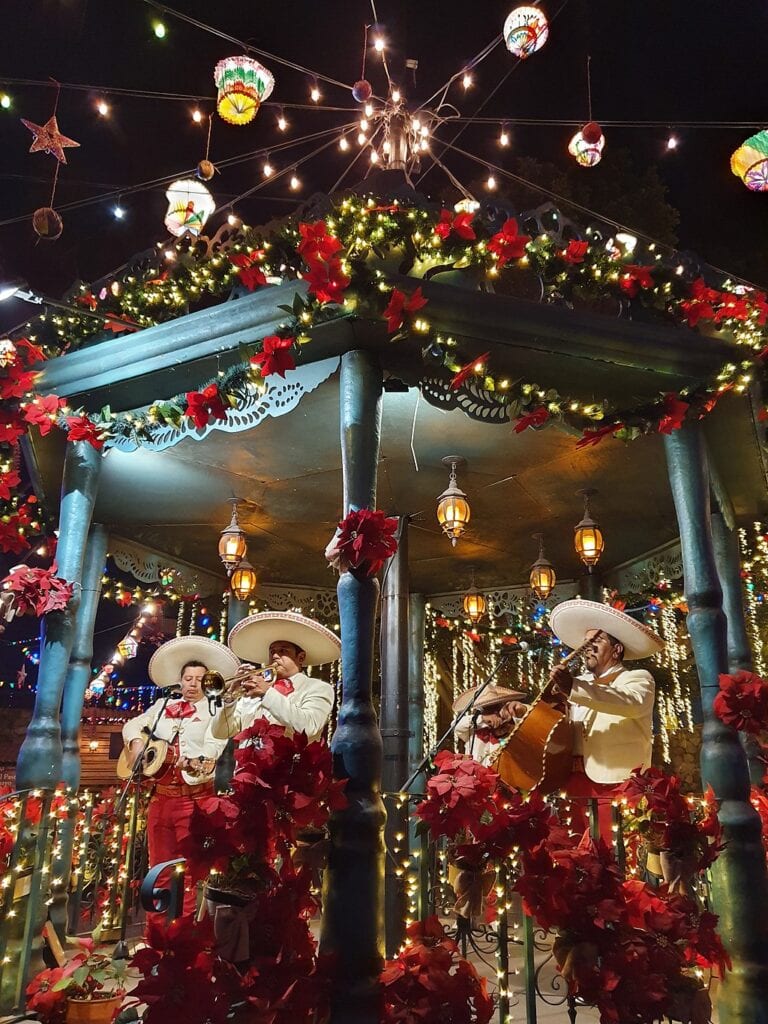 It is a nine-day celebration starting on December 16 and ending on December 24th. The 9 days represent the nine months of Mary's pregnancy and the traditions associated with these days are meant to represent the hardships faced by Mary and Joseph while seeking shelter on their journey to Bethlehem.
Kwanzaa
Kwanzaa is an African-American celebration of life from 26 December to 1 January. Dr. Maulana Karenga introduced the festival in 1966 to the United States as a ritual to welcome the first harvests to the home.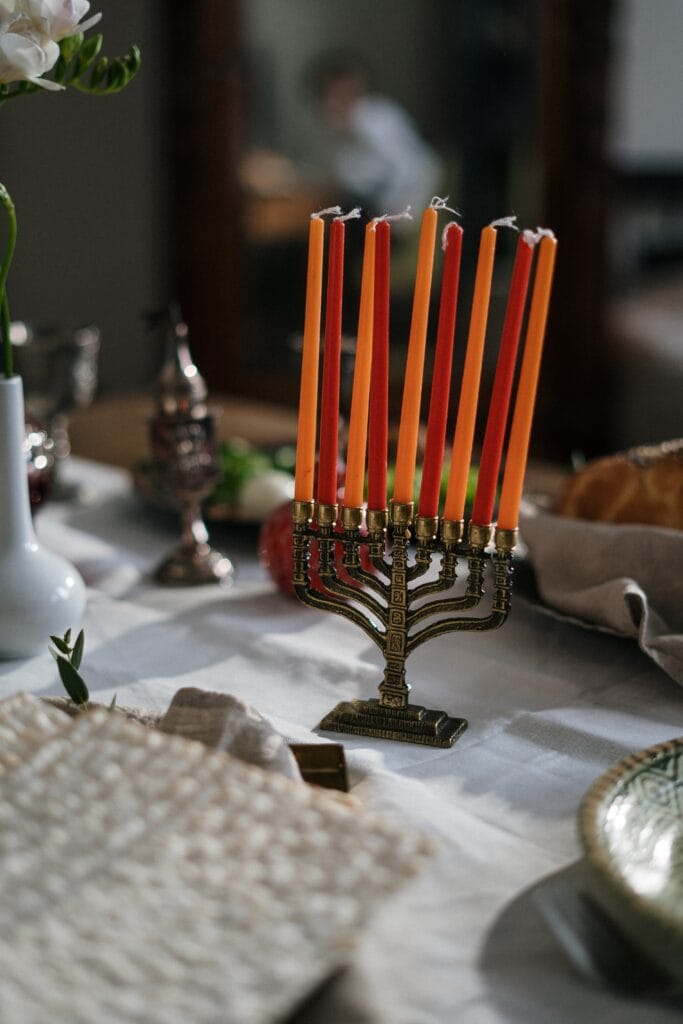 On each night, a candle is lit to observe the nguzo saba, the seven principles of Kwanzaa. The principles of Kwanzaa are: Umoja (unity), Kujichagulia (self-determination), Ujima (collective work and responsibility), Ujamaa (cooperative economics), Nia (purpose), Kuumba (creativity) and Imani (faith).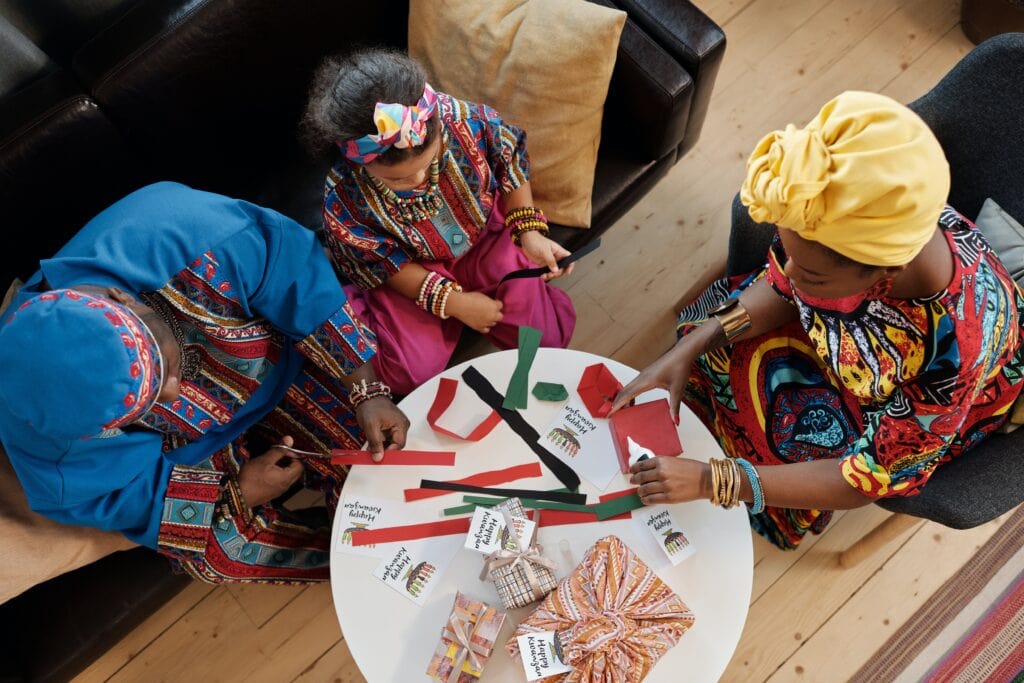 Gifts are usually given to family members on the last day of Kwanzaa, January 1, and are typically creative, artistic, and often handmade items that focus on African heritage and promote the betterment of the Black community.
Winter Solstice
The Winter Solstice occurs around December 21. It is the shortest day of the year. People all over the world participate in festivals and celebrations. Long ago, people celebrated by lighting bonfires and candles to coax back the sun.
Christmas – Ireland
Irish Christmas traditions are centred on the family and to some extent these days on celebrations within the church. However, given Ireland's ancient history, many Irish Christmas traditions stretch far back in time to the days before any organized religion.
On December 26, known as St. Stephen's Day, an Irish tradition that is known as the Wren Boys Procession takes place. It's an odd celebration or commemoration – the Wren Boys dress up in old clothes, blacken their faces with coal and parade around with a dead wren (in effigy these days). The poor wren was hunted and killed then paraded around on a pole with a holly bush and the dead wren.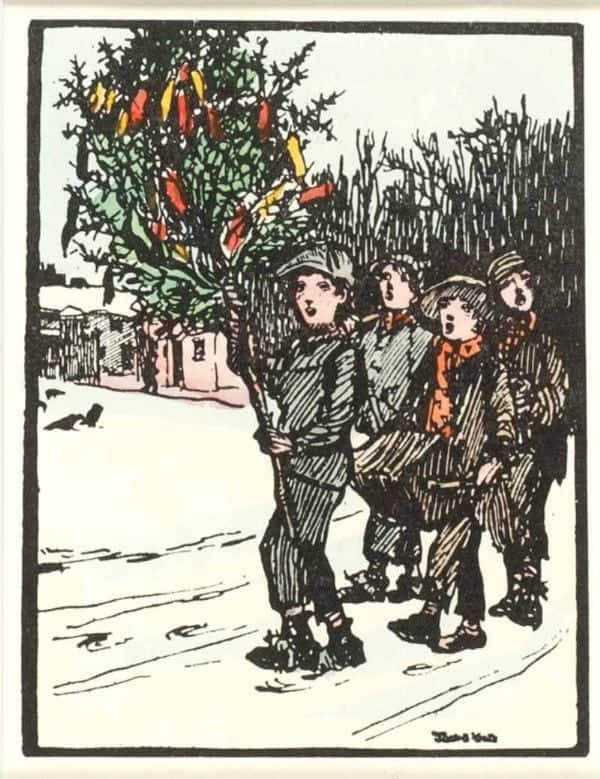 In Ireland, Christmas is still very much family-focused and even though there is a growing culture of consumption as in N. America Irish Christmas traditions still remain concentrated on family, friends, feasting and fun or the craic as it is called here.
Women's Christmas – Ireland
Women's Christmas – Nollaig na mBan is known by many names, including the Epiphany, Three Kings' Day, Little Christmas or the 12th Day of Christmas. January 6th was first celebrated as a feast day in the 4th century to commemorate Jesus' introduction in human form. Here in Ireland, the day is used to celebrate the women who have worked so hard to make the holiday season memorable for their families and communities.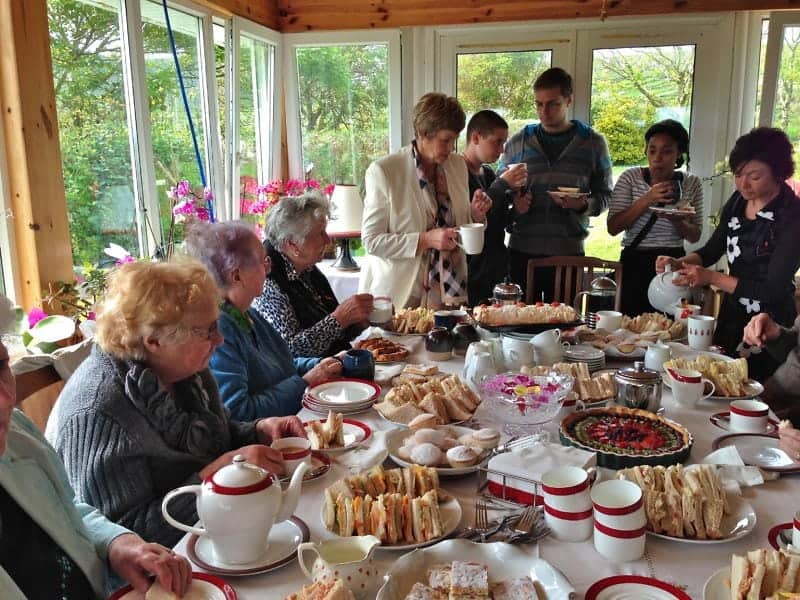 Sviata Vechera – Ukraine
The Christmas Eve festivities in Ukraine are known as Sviata Vechera, which means "Holy Supper." The celebration begins when the first evening star is sighted in the night sky. In farming communities, the household head brings in a sheaf of wheat, which symbolizes the wheat crops of Ukraine. It is called "didukh," which translates to "grandfather spirit." In homes within the city, a few stalks of wheat may be used to decorate the table.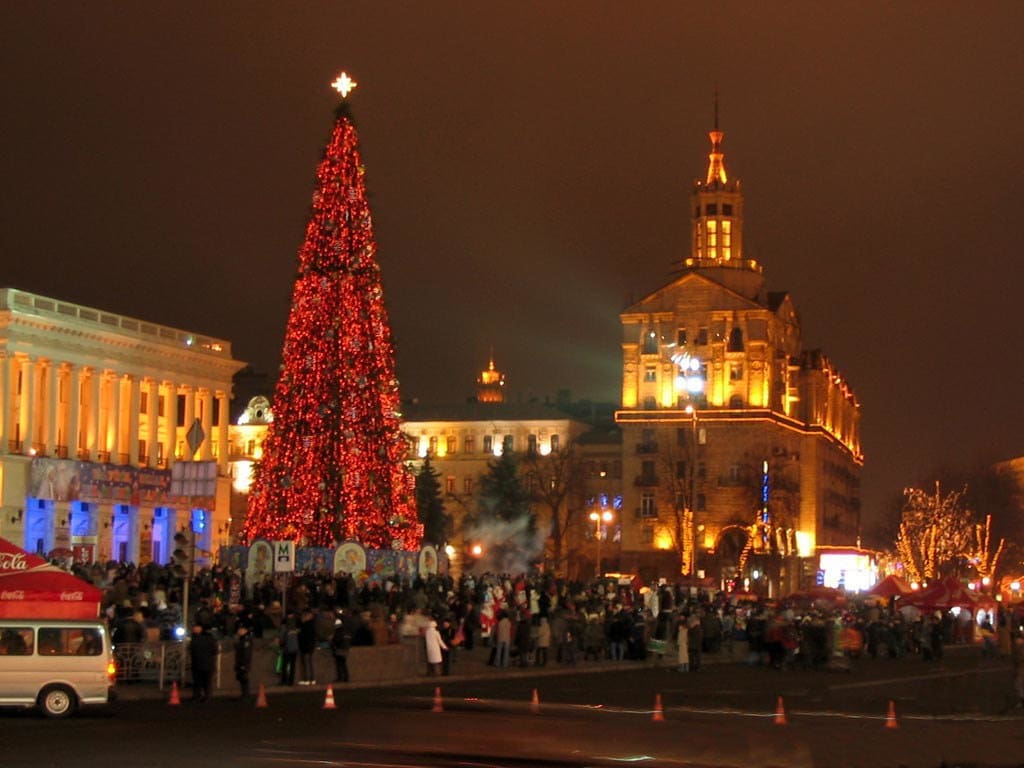 Celebrating Mawlid an-Nabi the birth of the Prophet – India
This celebration of the birth of the Prophet takes place towards the end of November or early December depending on the calendar used. It has been a bit of a contentious issue between scholars and intellectuals throughout the years. During this time families get together to share stories and celebrate the life of the Prophet. Poems and recitations form a good part of the celebration of life. In Goa, India Muslims have a parade or or 'juloos' from ama Masjid, Panaji to St Inez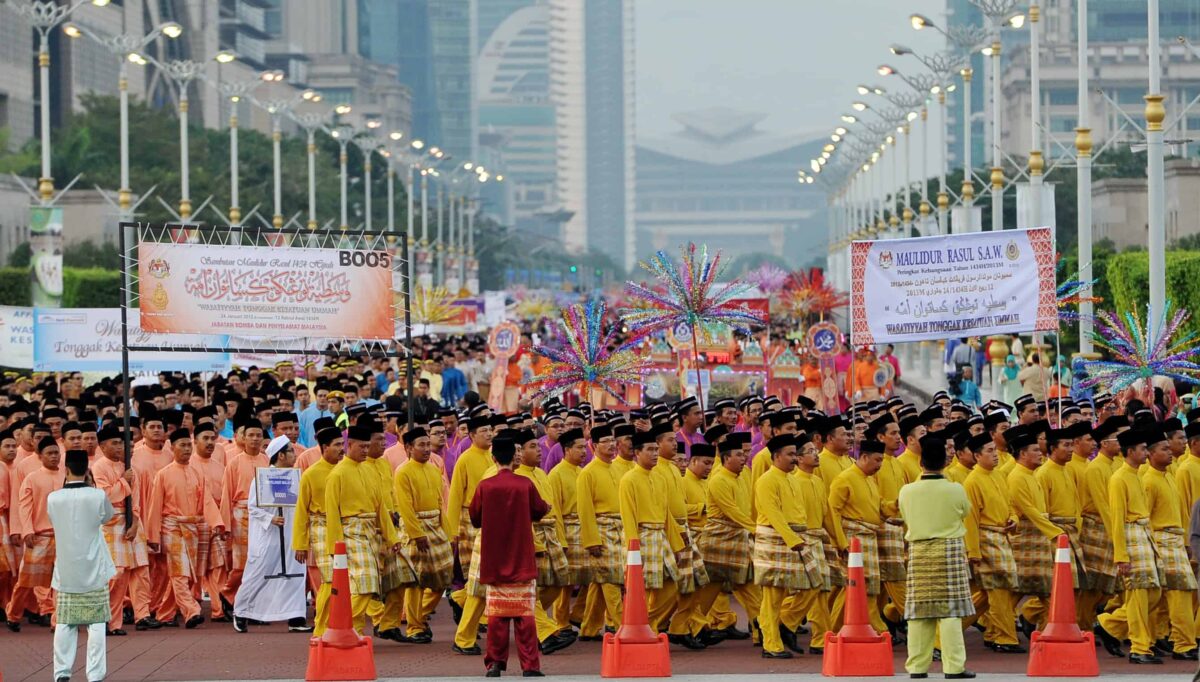 Christmas in Indonesia
St. Nicholas celebration is observed worldwide on December 6, and it is one of the most exciting Catholic holidays that kids always get excited about.
While the actual holiday is to honour St. Nicholas, nowadays the focus is channelled towards Zwarte Piet, St. Nicholas' helper. Zwarte Piet has traditionally been a part of most Dutch and Belgian holiday celebrations. It is controversial due to the nature of blackface makeup and the racist connotations surrounding such depictions.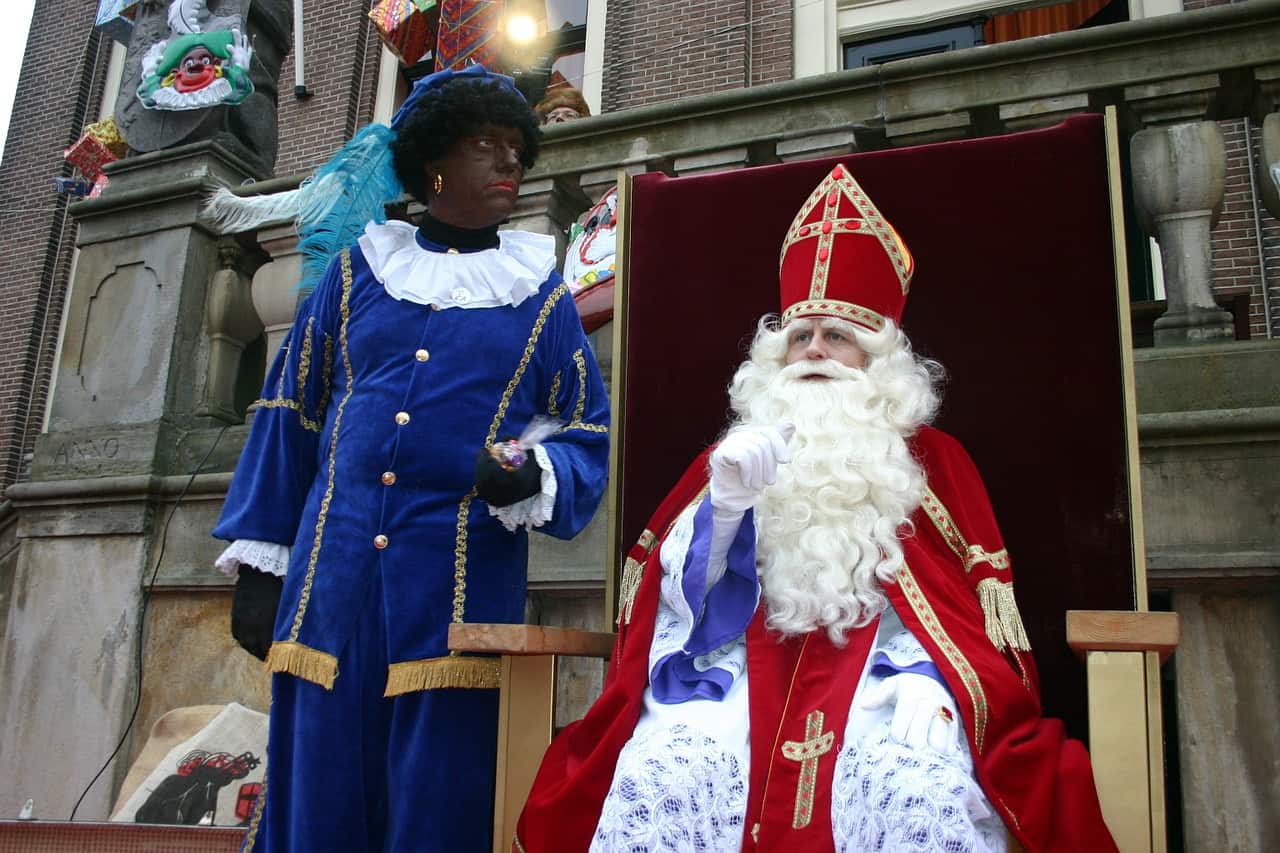 The Dutch brought the tradition of Zwarte Piet to Indonesia during their 350 years of occupation. Over the years, the Catholic Indonesian minority has developed a few different varieties of the "Pit Hitam" – Zwarte Piet story.
In Bandung, where I grew up, we have a special song. We sing, "Swartepit baru datang dari Spanyol ke Bandung" or "Zwarte Piet has arrived from Spain to Bandung." Along with him, which is a new focus of the Sinterklas celebration, Pit Hitam brings a burlap sack with gifts and peanuts.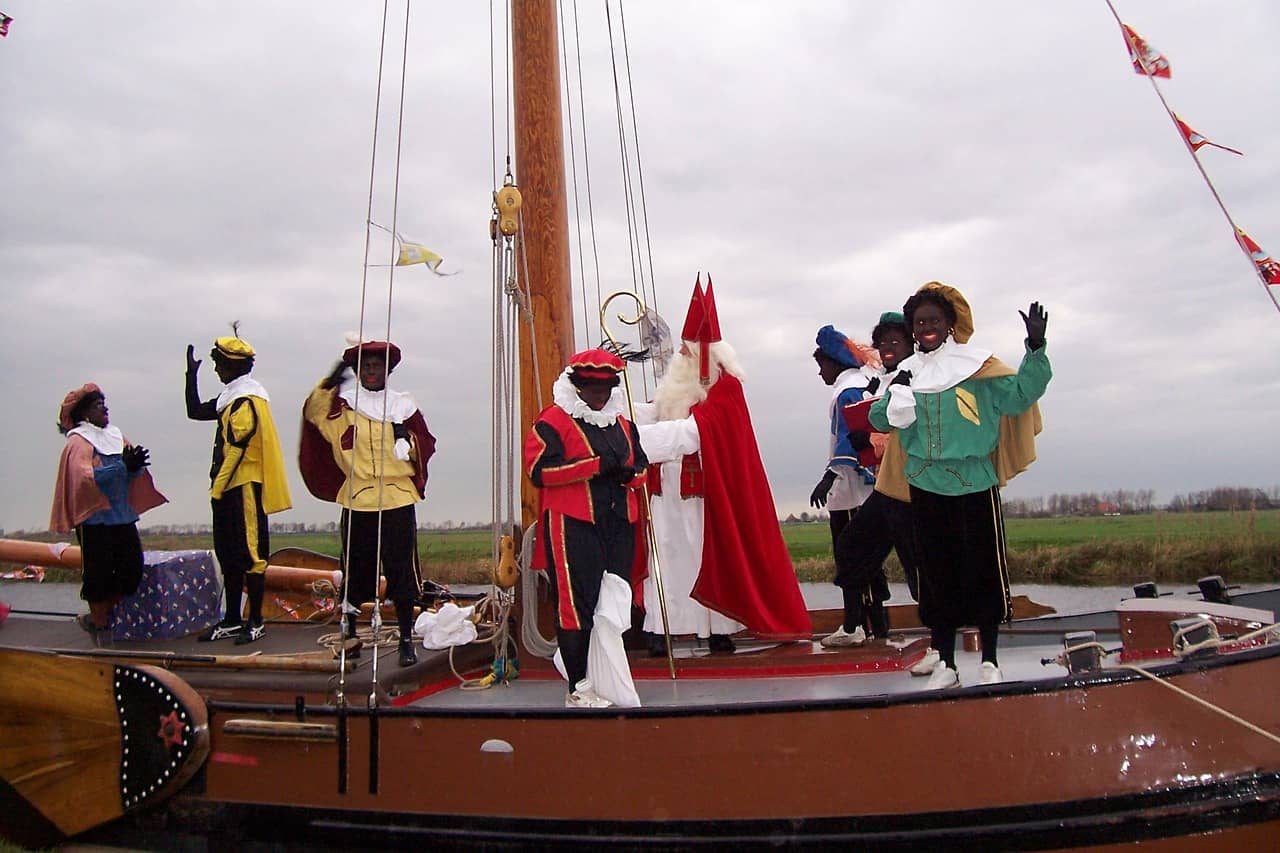 Good kids get gifts and peanuts. Naughty ones feel the swat of "sapu lidi" – a broomstick – and will get a ride to Spain inside the burlap sack.
When I was young, I was very scared of our Pit Hitam. But now when I think about it as a traveller, it might be very fun to ride with Sinterklas and Pit Hitam from Indonesia to Spain! by Halef and Michael of The Round the World Guys
White Elephant Christmas – USA
In the U.S., an extension of Christmas has become a popular holiday tradition beyond the family circle. Office holiday get-togethers and house parties during the season feature a wacky gift exchange game called White Elephant (or Dirty Santa or Yankee Swap, depending on the region). Rather than keep the gift you receive, you steal great gifts from other participants—and they from you. Dirty Santa rules have a simple principle: players choose gifts and can steal others' gifts, often multiple times, until all the gifts are opened.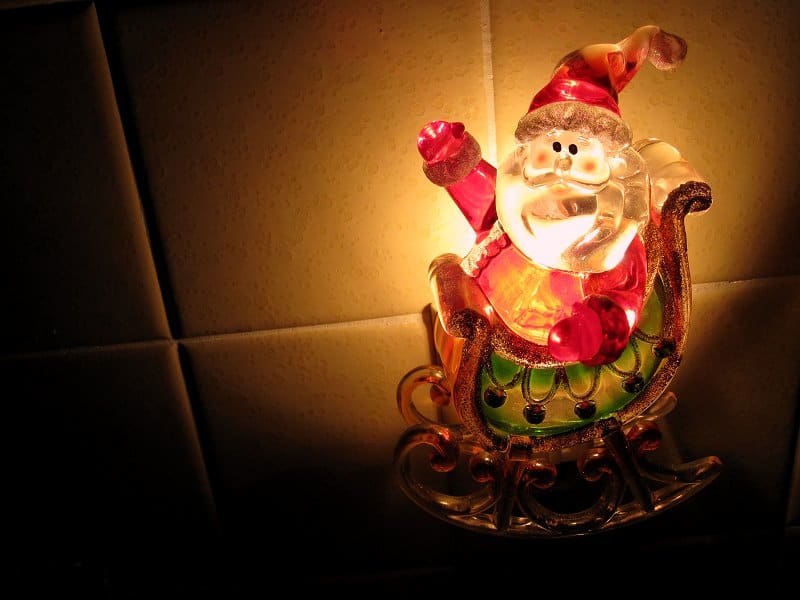 The key to a great Dirty Santa party is to buy a funny but weird gift that other players would want. Gag gifts like a Dad Bod Fanny Pack, or quirky gadgets, such as an R2D2 car charger, or among friends even naughty gifts like a middle-finger umbrella. Watching people squirm after getting stuck with a weird gift or panic after someone stole a great gift from them is the best part of the game.
For many Americans who dislike Christmas, White Elephant softens the blow and delivers some laughs. by Pete of Whereisyourtoothbrush
El Dia del Diablo – Guatemala
One of the world's more unique Christmas celebrations is Guatemala's Dia del Diablo, which takes place on December 7th each year. A highlight of this popular festival is the burning of the devil or la quema del diablo which involves lighting an effigy of the devil on fire in the streets.
The intent of the ritual is to banish bad spirits prior to December 8th, the Feast Day honouring the Conception of the Virgin Mary, the beginning of the Christmas Season. In the days leading up to December 7th, road stands throughout the country offer what appear to be pinatas of the devil for sale. These brightly coloured diablos are actually packed with gunpowder, fireworks and other incendiary substances so that when they are doused with gasoline and lit on fire, they explode in a spectacularly loud and fantastic fashion.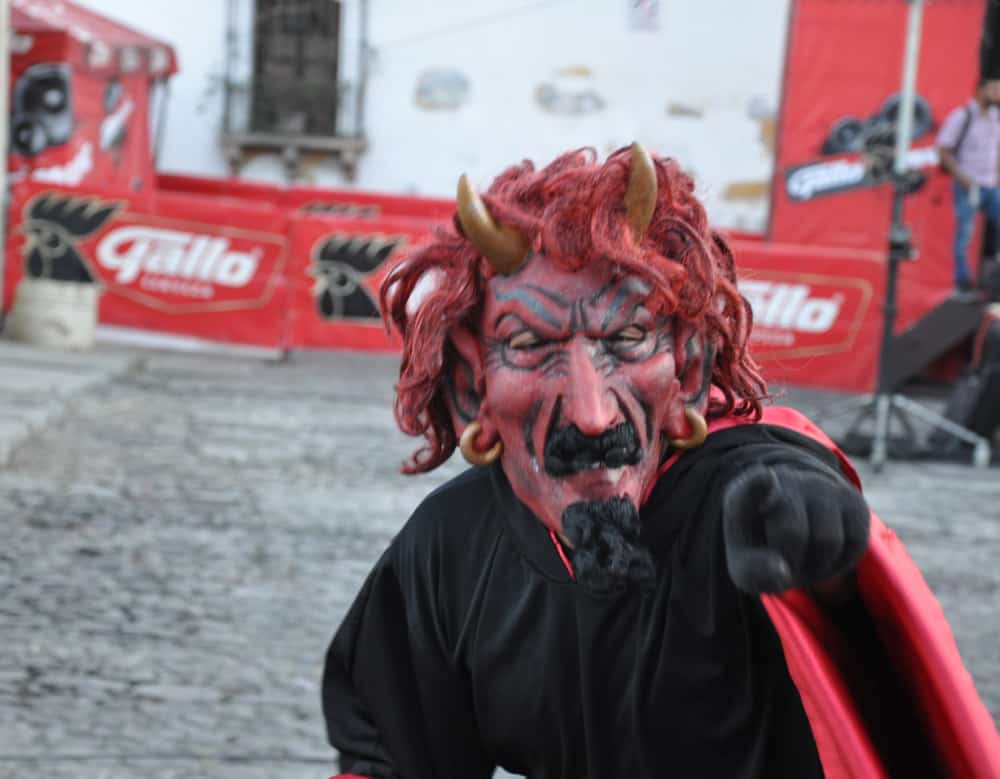 People often add garbage and household refuse to the flames so you can expect to see rows of fires outside people's homes. Other festivities also take place throughout the country and of these; the most important burning of the devil ceremony takes place in the former colonial capital of La Antigua. Here, each year a skilled sculptor builds an enormous effigy of the devil and installs in the street within La Conception neighbourhood and authorities light it on fire at dusk. The event also features costumed participants, traditional food, music and fire lanterns. from Michele of A Taste for Travel
Epiphany in Italy
One of my favourite winter celebrations is the coming of 'la befana' on the 6th of January. La befana is part of the Italian traditions celebrating the epiphany and is a peculiar character with a story to match.
Her iconography depicts her as a witch: she has ragged clothes, rides a broomstick and travels around the world bringing sweets and coal (an ancient symbol of abundance, a good gift!) to children of all ages.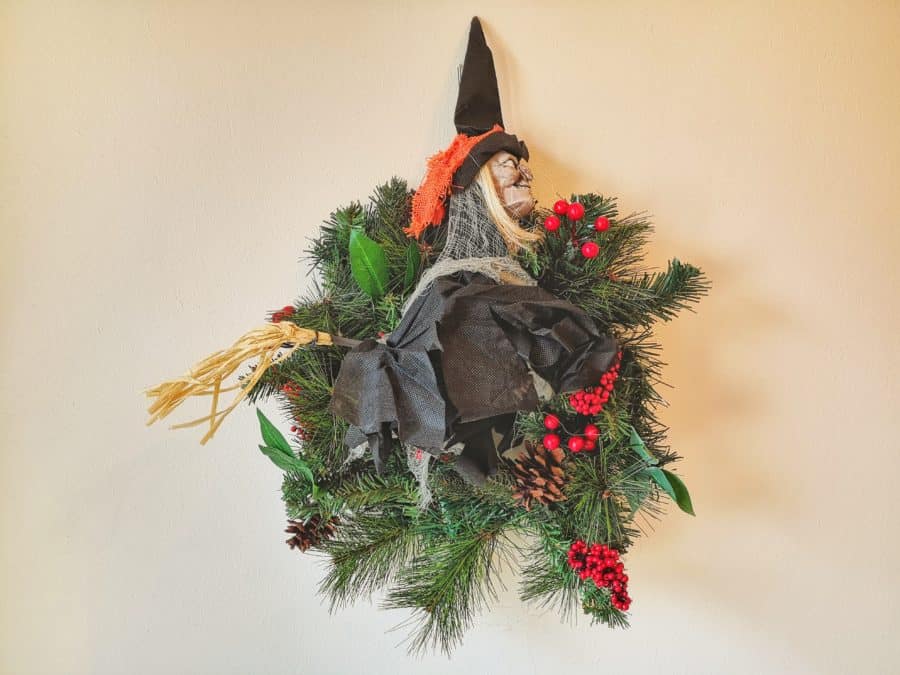 According to the legend, la Befana lived on the road to Bethlehem at the time when Jesus was born. The Three Kings stopped at her house asking if she wanted to join them to go pay, a homage to the newborn but la Befana refused. Later, she regretted that decision and set on a long journey to catch up with them. She never found them and, instead, she now leaves sweets to all the kids she can find, leaving them in a long stocking.
This is an ancient tradition still alive in the whole of Italy. On the morning of the sixth Italian kids tiptoe to their kitchens hoping to find sweets and never get disappointed: coal has now been replaced by coal-looking candy so tradition and modern kid's taste buds are both satisfied. by Marta of Learning Escapes
Three Kings' Day – Spain
While many people in other countries bring down the holiday decorations on January 2, Spain keeps on celebrating. Three Kings' Day, known as the Día de Los Reyes Magos, is a beloved holiday in Spain and is celebrated every January 6. Also called the Epiphany in the Anglo-Saxon world, it's based on the Christian faith that the Three Wise Men brought gifts to Baby Jesus.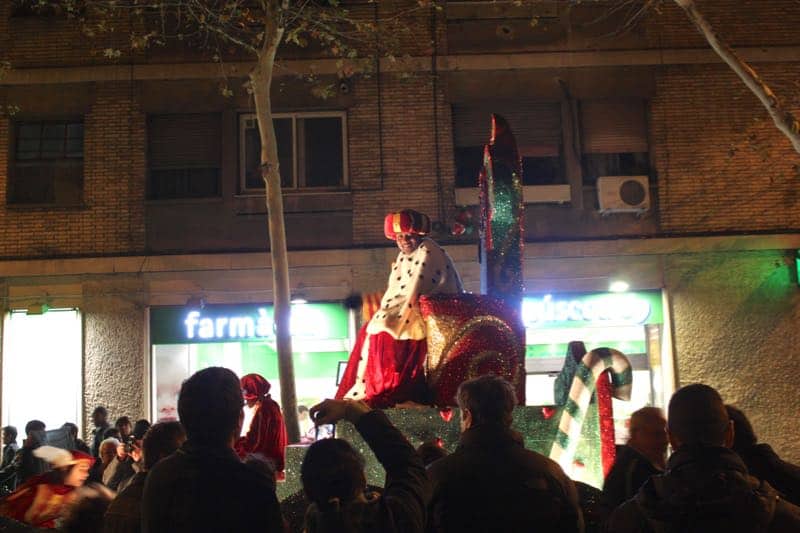 On the Eve of the Epiphany, large cities and small pueblos throughout Spain have their own local Three Kings' Day parade, a jubilant celebration where the Kings ride on floats or horses to greet the children and throw sweets to the eager crowds. That night, the children leave their own sweets or cookies and lay out their shoes for the Three Kings to see – because, just like Santa Claus, they'll deliver presents that night!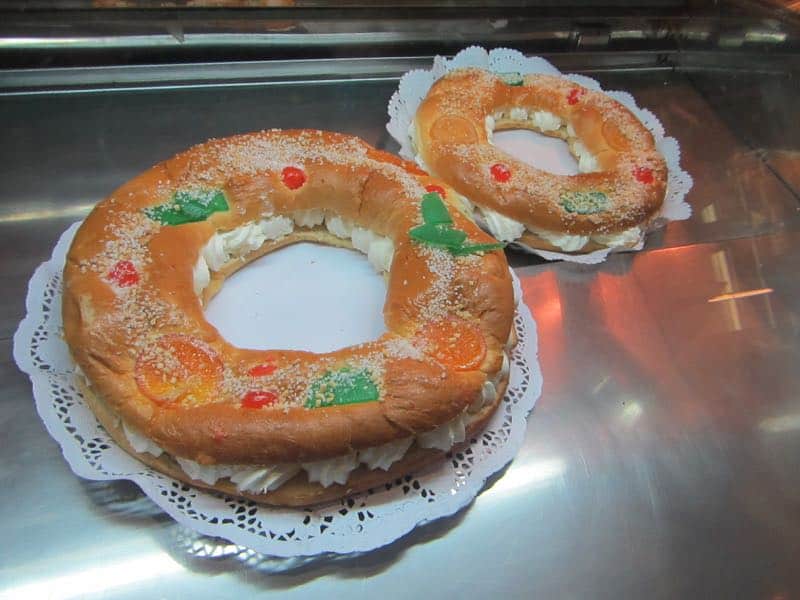 The next morning, the excited children rip into the presents from the Three Kings, leaving an explosion of wrapping paper throughout the home. That same afternoon, the family shares a delicious roscón de Reyes, a round pastry adorned with dried, sweetened fruits with a hidden figurine and fava bean inside. The one who finds the fava bean has to pay for the roscón! from Justine of Latitude41
Diwali the Festival of Lights – India
Diwali is the festival of lights in India and is a much-awaited event happening across the country. It is celebrated in all parts of the country with idols worshipped in certain states. The idol of Kali (the most powerful goddess of Hindu mythology) is worshipped in leading states before the Christmas celebrations start pouring in. Candlelight and firecrackers are added charm to the festivity that really puts this event at the forefront of all celebrations.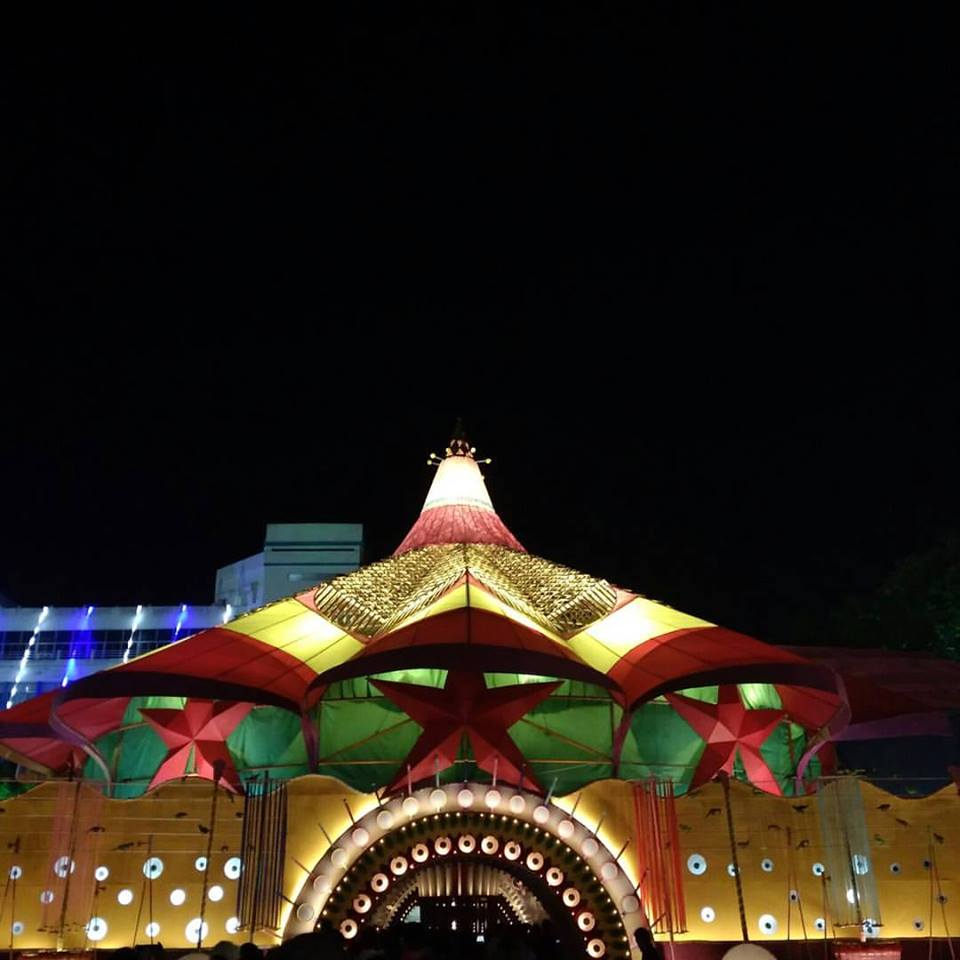 The festival is celebrated with grandeur in North India and many clubs put their step forward much before the festival celebrations actually begin. The festival is the cornerstone of many activities happening across the country. Diwali also known as Dhanteras is celebrated across all homes, serves as the festival of different lights, and continues to impress young generations and children. Young children have a major role to play during the festival as they aid their families in preparing in full swing for the festival. by Somnath from Travel Crusade
Sinterclaas – Belgium
December 6 is the most important day of the year for the children of Belgium and the Netherlands. It's the day we celebrate Saint Nicholas, or Sinterklaas as it's called here.
Sinterklaas is the predecessor of Santa Claus and is a tradition dating back to the 3rd century. The good man comes from Spain, rides a white horse, and is always surrounded by lots of helpers called Zwarte Piet (Black Peter). He brings sweets and presents for all the well-behaved children. Belgian and Dutch children actually get presents twice – from Sinterklaas on the 6th of December and from their family at Christmas. Santa Claus doesn't come here.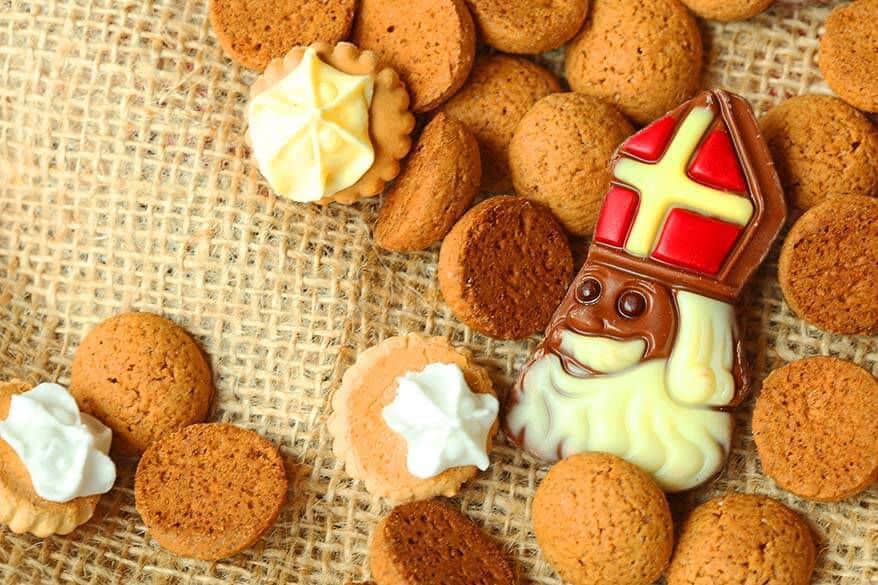 Sinterklaas usually arrives by boat, about 2-3 weeks before Saint Nicholas day, giving all the children the chance to meet him in person. The day the boat arrives in Antwerp is of national importance, you can even watch celebrations live on TV. In the weeks that follow, Sinterklaas is literally omnipresent: he visits shopping centres, sports clubs, and of course schools.
On the eve of Saint Nicholas, day children place their shoes by the fireplace. They make drawings and sing songs for Sinterklaas and they also leave a carrot for the horse and some sugar for the Zwarte Piet. At night, when everyone sleeps, Sinterklaas comes around with the presents. He rides his white horse on the roofs. His helpers, Black Peters, then slide down the chimney (that's why they are black) with the presents and come back with the carrot, the sugar, and the drawing that the children had left.
The next morning, as the kids unpack their presents, Saint Nicholas boards the boat and heads back to Spain. Till next year. by Jurga from Fullsuitcase
Boxing Day – UK
Boxing Day (St. Stephen's Day in Ireland) is a national holiday we celebrate in the United Kingdom, the day after Christmas day. It's the second day of Christmastide and they still celebrate it in many countries formed in the British Empire.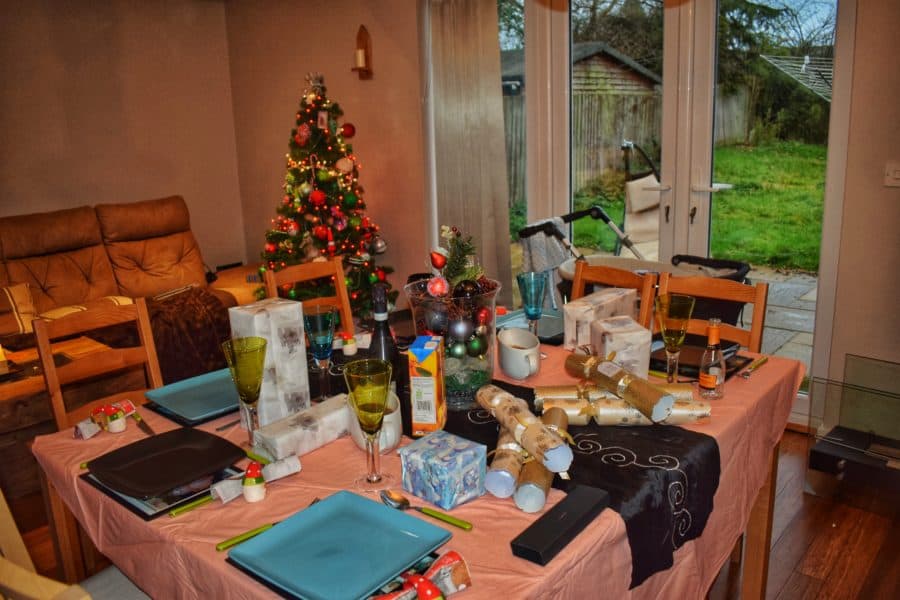 For many in the UK, Boxing Day is a relaxing Bank Holiday, spent with family and friends, eating the previous day's leftovers in the form of meals like Turkey and Stuffing sandwiches. For others, it's a day to get a head start on the January sales. Both traditions I have taken part in.
But now, for me and my husband, like many other childless married couples, we spend Boxing Day travelling to the other side of England to have Christmas number 2 with the in-laws.
We repeat the Christmas celebrations, with yet another turkey feast (not that I'm complaining) and the atmosphere is just the same, except instead of Christmas films on the TV, it becomes a day of sport.
Football (or soccer – depending on where you're from) is one of the most popular sports in the UK. Premier League football players, well, they don't get a break during Boxing Day because traditionally they fill our TV with a full program of sports instead.
Boxing Day in the UK is a great celebration to extend the Christmas festivities. Nobody really knows why it's called boxing day, although there are a few theories, and many think it's just an excuse for an extra bank holiday, but hey, if we can get an extra day off work, why complain? All I know is since living in France and no longer having Boxing Day Celebrations, I miss that extra bank holiday and day of festivities. by Breanne of Brie-Anne
Chanukah – around the world
The Jewish festival of Chanukah (sometimes spelt Hanukkah) celebrates a miracle that happened in about 165 BCE when the Jews in Judea won a rebellion against the Greek King Antiochus IV. In doing so, they captured back their holiest place, the Second Temple in Jerusalem, which had been converted into a temple for Zeus.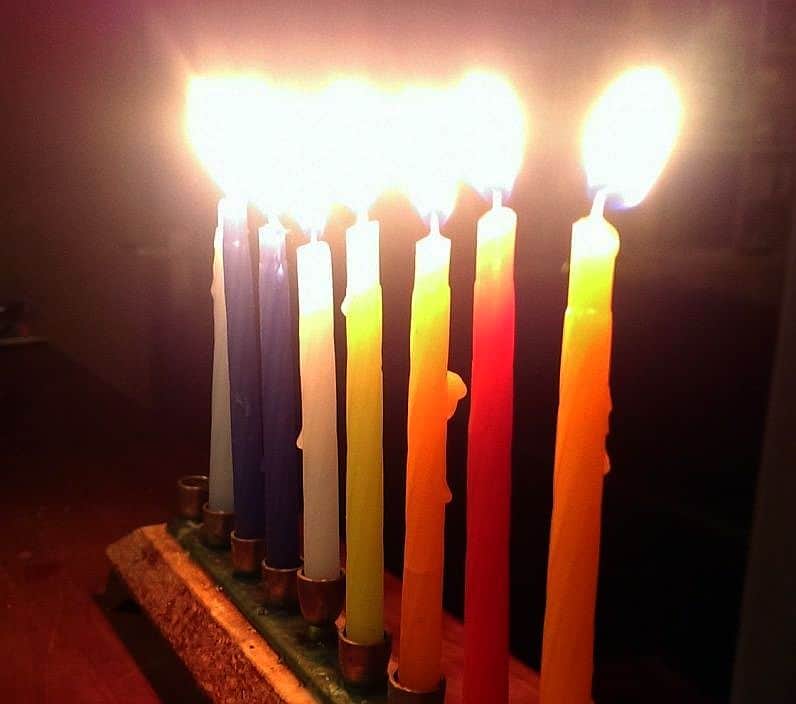 The recaptured temple had to be rededicated and cleaned. The menorah (lamp) in the temple was meant to burn night and day, but only enough of the specially purified oil was available to last one day. The miracle was that it burned for eight days, allowing enough time to purify more oil. This is why Chanukah is also called the "Festival of Lights," celebrating both the miracle and the military victory that gave them back the Temple. Jews light candles every night of the eight-day Chanukah festival, eat oily foods like latkes (fried potato pancakes) and, these days, give children gifts.
Chanukah is often lumped in with Christmas, especially in the US, because it falls around the same time of year. Given how big a deal the Christmas season has become, Chanukah has grown in importance, in a way, in order to compete, so Jewish children get presents just like Christian children do. The fact is, though, that Chanukah isn't a very important holiday in the Jewish calendar. Passover, Rosh Hashanah and Yom Kippur are far more important. by Rachel Heller of Rachel's Ruminations
Christmas – Australia
Christmas in Australia is very different to the northern hemisphere original. For one thing, it's a traditional European midwinter festival celebrated in the blazing hot southern hemisphere summer, but it's surprising how many trappings of the original they retain – even the food in some cases.
The shops start preparing for Christmas very early, with the usual trees and tinsel up by mid-October. People start decorating their homes by mid-December, and the trees wouldn't look out of place in European homes. Occasionally you'll find a typical Aussie slant on Christmas, with a mural of kangaroos pulling Santa's sleigh, or a koala wearing Santa's hat. There are also Surfing Santa events along the coast, which make for some great pictures.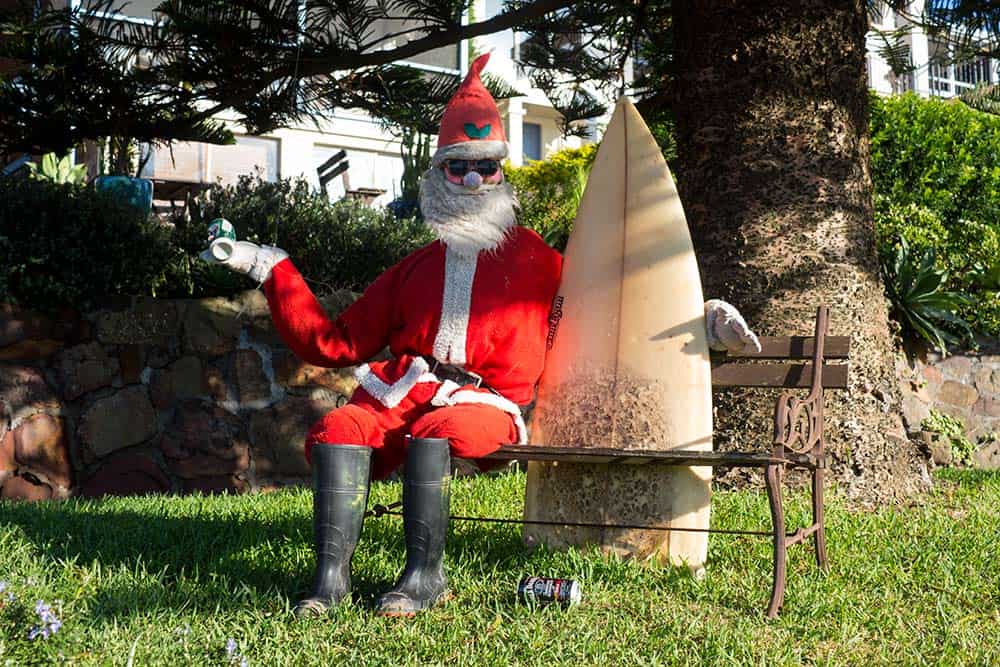 I'm up to my ninth Aussie Christmas now, and they've always been warm – the hottest has been 32°C, with scorching sun and blue sky.
We like to order in a few kilos of fresh prawns for Christmas Day, and keep things fairly light and summery food-wise with salad and some roast meat later in the day. However, many go one step further and go for the full roast dinner, no matter how hot it is.
Some areas, including the Blue Mountains near Sydney, also celebrate 'Christmas in July'. This is in Australian midwinter, where temperatures often drop below freezing and many houses burn eucalyptus log fires to keep warm. It feels more 'traditional' and 'European', but I'm quite used to that sunshine and those prawns now! by David of Travels with Little One
A Russian Christmas
Russian Christmas is celebrated on the night of the 6th to the 7th of January, so the 7th of January is the official Christmas day in Russia. The families usually stay at home and celebrate Christmas together having a nice dinner. Often, religious families also go to church and light a candle for the health of the living and peace of the gone family members.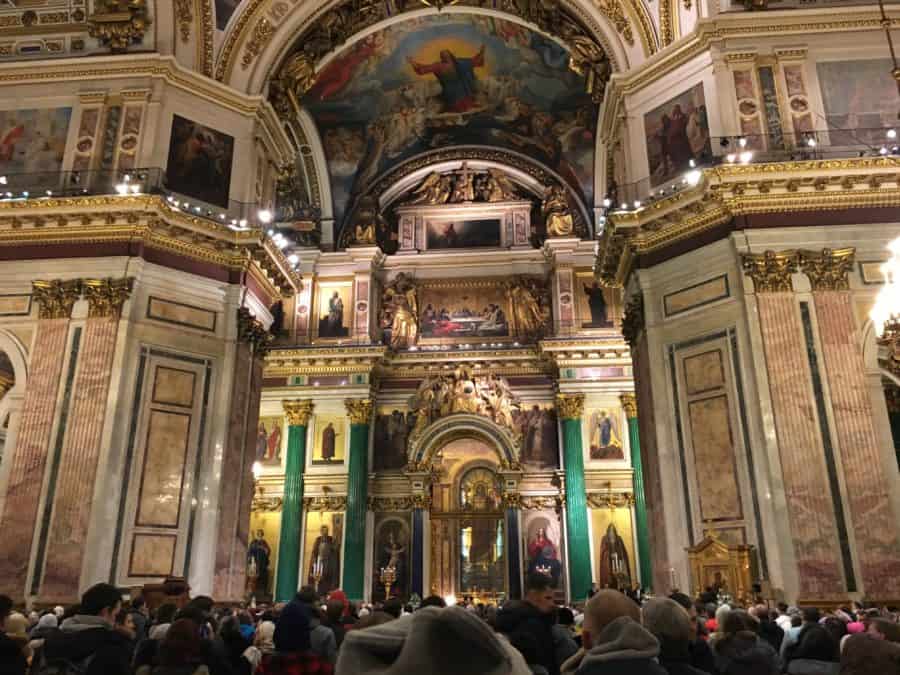 It's not common to exchange presents on Orthodox Christmas in Russia and the official day for exchanging presents is actually New Year's Day when the Russian version of Santa Klaus (Ded Moroz) comes through the chimney and leaves presents for everybody. Christmas used to be a way more important holiday in Russia a hundred years ago than it is now, as during the USSR era very few people were religious. However, nowadays Christmas is becoming increasingly popular. from Liza at Tripsget
A Cuban Christmas in Florida
Both my parents and their parents were born in Cuba. They immigrated to the United States in the 1960s fleeing communism and brought with them my favourite celebration of the year – Nochebuena. Literally translated, Noche Buena means Good Night; however, it is commonly known as Christmas Eve.
Each year on Noche Buena, our family gets together in the evening and we eat a traditional Cuban meal of roasted pig, yucca, black beans and rice. It never changes. My grandfather spends the entire day roasting the whole pig in what is called a "Caja china" and by nightfall, it is ready to be eaten and shared with the 15-20 people gathered. Some Cuban families exchange presents at midnight or attends a Catholic midnight mass to celebrate Christmas.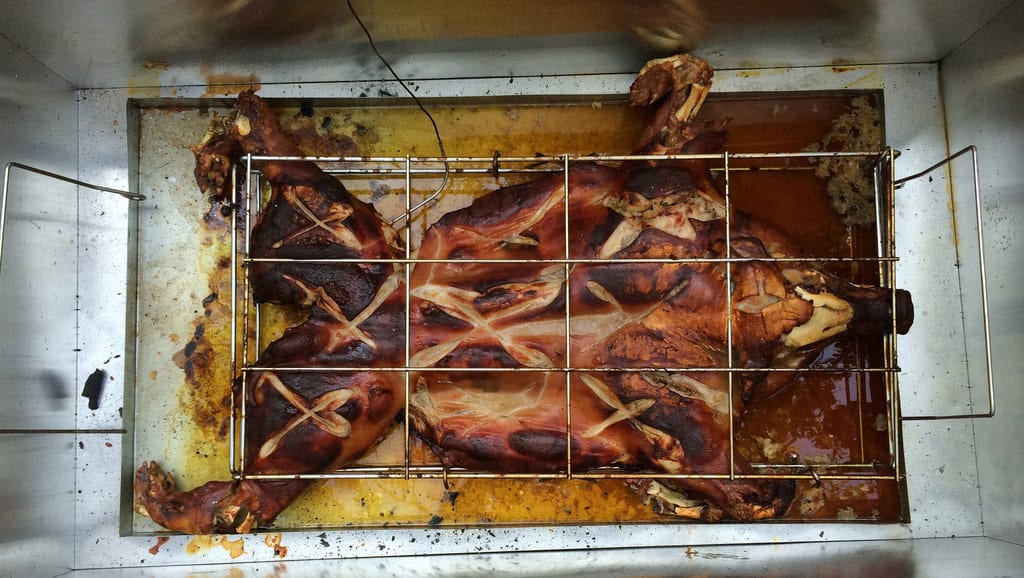 Our family, though, just gathers together for an evening of laughs, food and familiar company. As the years have passed, even though people have grown up, passed on or moved away, that holiday is one that always holds a special place in my heart, as it is one where simplicity and family are at the centre. by Margie from DQ Family Travel
St. Lucia Day – Sweden
St. Lucia Day is a popular and loved celebration in Sweden that takes place on the 13th of December each year. A lot of people think the tradition has its origin in Italy, as Lucia also was a saint in the Roman-Catholic church of Sicily.
However, the Swedish tradition has little to do with the actual saint of Lucia. Each year, a female is chosen to be the "Lucia" of the city. Most traditionally a blonde girl, but in recent years, foreigners and brunettes have been chosen too. Lucia will be dressed up in a white gown and a crown or wreath of candles on her head, and she will be the leading star of the "Lucia train".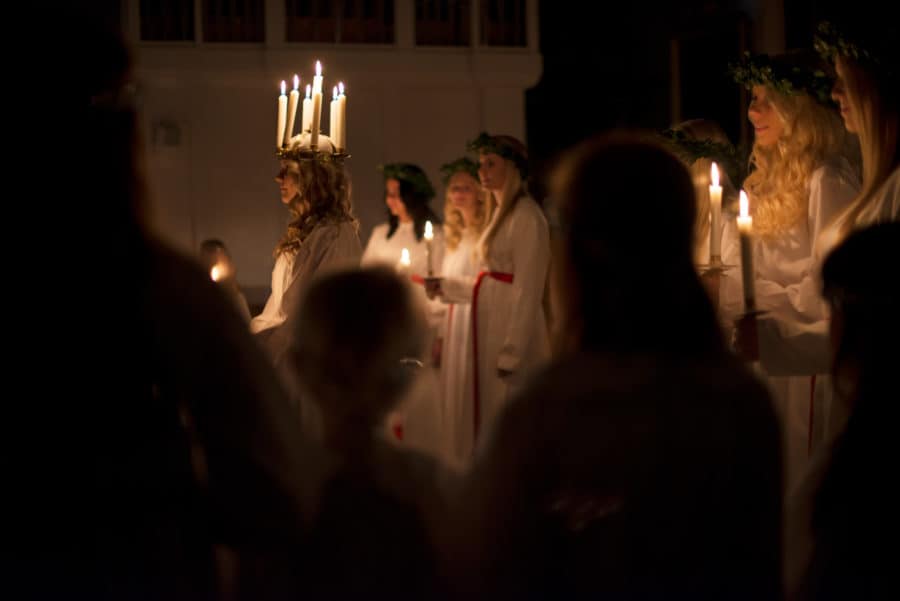 Lucia will be accompanied by "bridesmaids" dressed up in white robes, where each one will hold a burning candle. The Lucia train also includes boys dressed up as stars with wands, and boys/girls dressed up as gingerbread. They walk around in churches, schools, offices and so on singing the traditional song named "Sankta Lucia".
On St. Lucia Day, everyone also eats saffron buns, which are called "lussekatt". The whole tradition is held to bring light and joy in the other dark period of the year.
Another fun fact, it's a tradition to stay awake from the 12th of December until late at night. It's even common to go to the movies and watch trilogies or some new movies close to midnight. The staying up part is called "lussevaka". from Alex at Swedish Nomad
How do you celebrate your Season of Joy?
You might also enjoy.
Christmas in Belfast how to spend a fabulous holiday here
10 Ancient Celtic Holidays to Celebrate in Ireland
Irish Witches – famous Celtic witches
Witch Trials in England: 33 Witch Sites to Visit
Christmas in London 2022 | all the best things to do
The best things to do in Dublin for an Irish Christmas
My Move to Europe – 23 personal stories
Pin it for later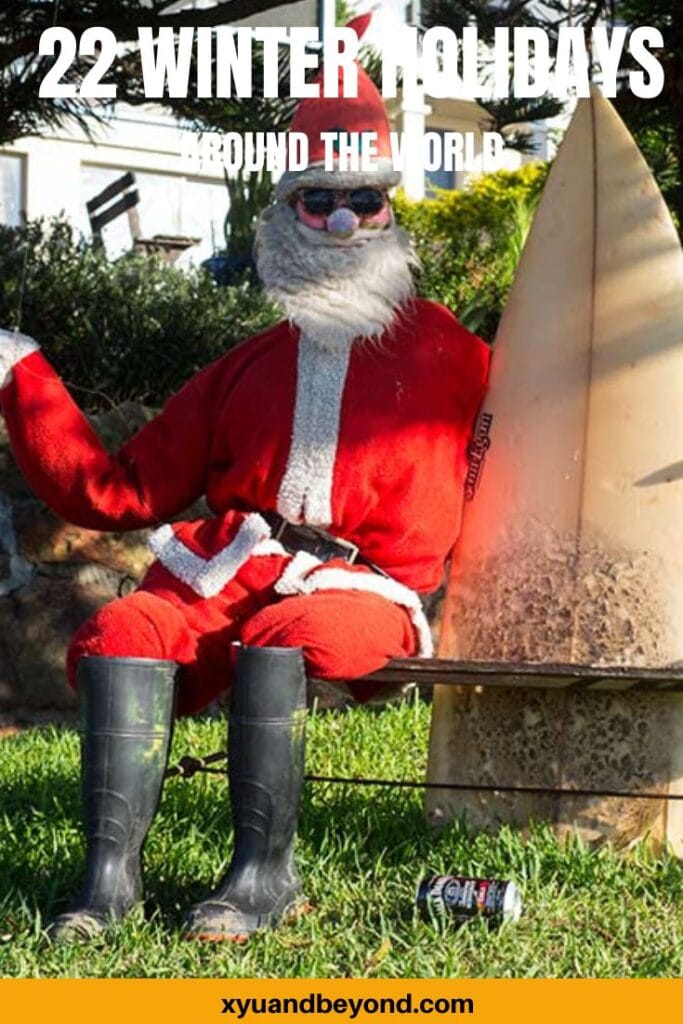 Latest posts by Faith Coates
(see all)