How to spend the perfect weekend in Gothenburg
"I am going on a weekend trip to Gothenburg. What should I not miss?" was the message from a former colleague that made me think of my hometown as a travel destination for the first time. I did not want to disappoint, so I carefully put together some advice that somehow turned into this article.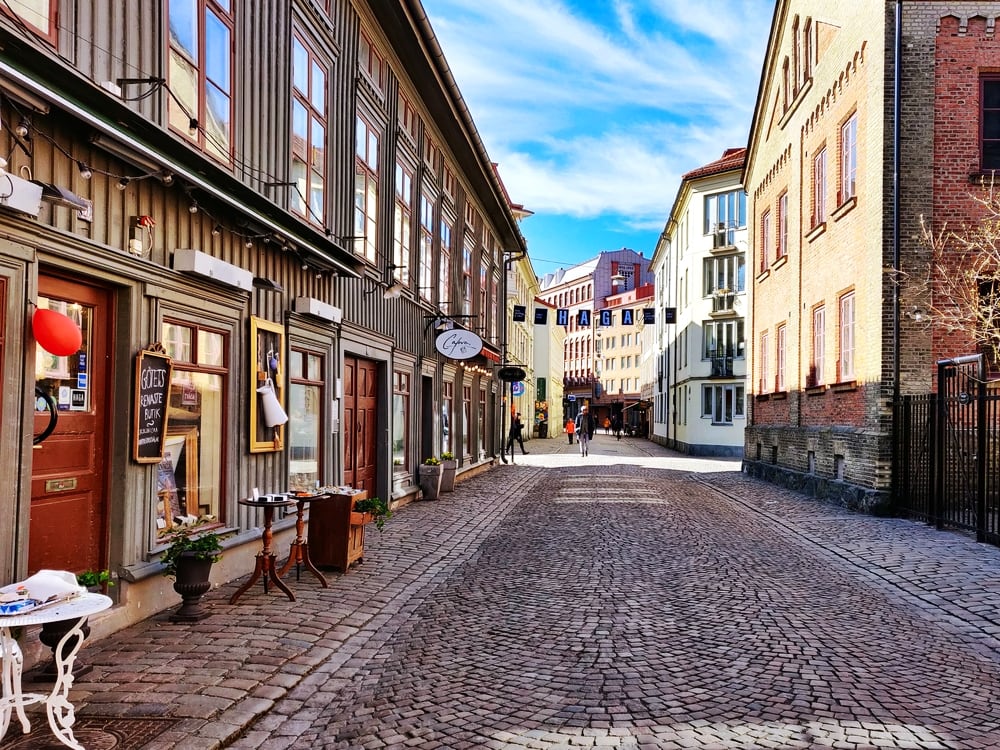 Gothenburg, Sweden
Gothenburg is the second-largest city in Sweden and is often considered more laid-back than the capital Stockholm. There is a clear and proud history of being an industrial city with a large harbor, and it is home to the car brand Volvo.
Even with a local car brand, Gothenburg is a green city focusing on sustainability. This focus has paid off, and Gothenburg has been ranked as the world's most sustainable destination six years in a row.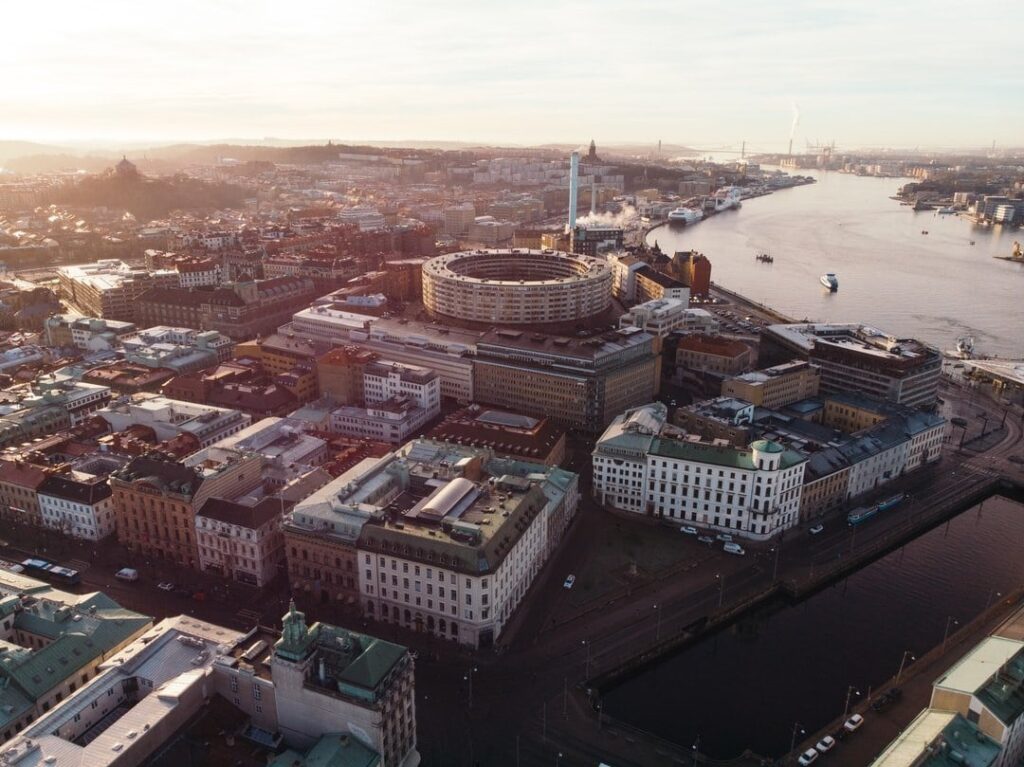 The city is located on the west coast of Sweden, almost precisely in the middle between Scandinavia's three capitals: Stockholm (Sweden), Oslo (Norway), and Copenhagen (Denmark). Many of us who live here tend to ping pong between these cities for both work and leisure.
The Pros and cons of living in Sweden
Getting around Gothenburg
Gothenburg is straightforward to get around on foot, both thanks to the city being pedestrian-friendly and the fact that the city center is fairly compact. I do not own a car myself and rely entirely on a mix of walking and using public transport to get around.
An excellent network of buses, trams, commuter trains, and ferries are included in the same ticket. If you are not planning to visit places outside the city, buy a 3-day ticket for zone A, which costs around USD $20.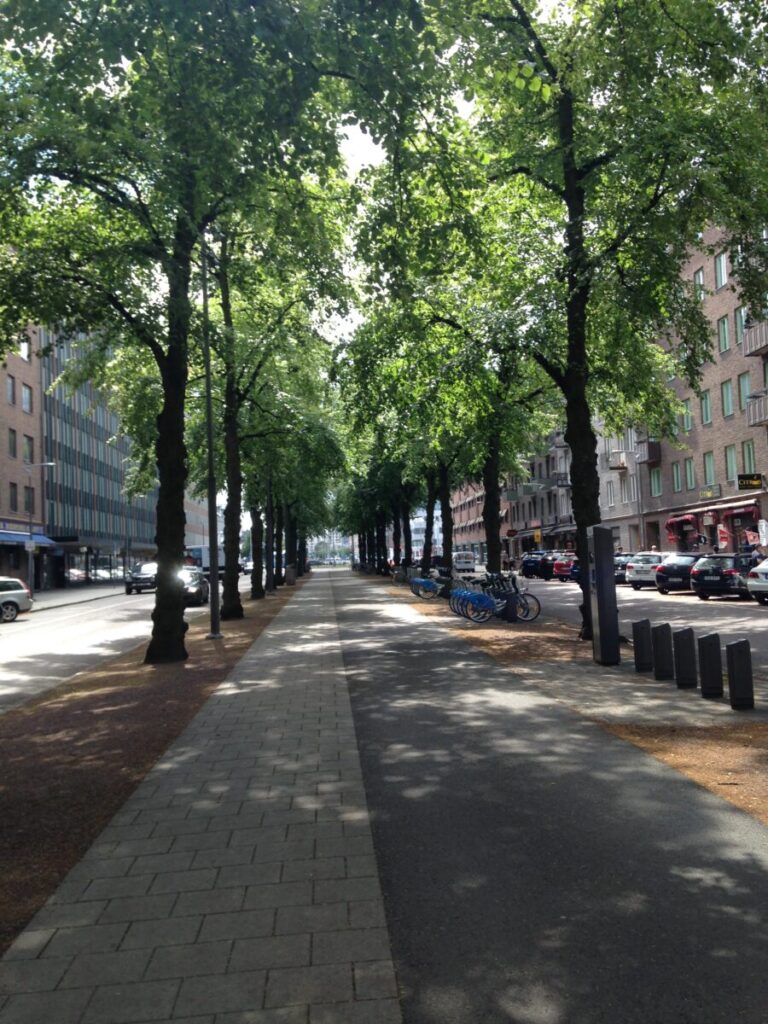 Zone A covers the whole city and the southern archipelago. You can buy your ticket in the mobile app Västtrafik To Go or in almost any convenience store. If you need to get to or from the airport, I recommend using the airport coach service called "Flygbussarna", which has frequent service between the city center and the airport.
What to do in Gothenburg
The archipelago
Since everyone visiting Gothenburg will see the city, and most will miss the archipelago, I put this as the first thing on the list.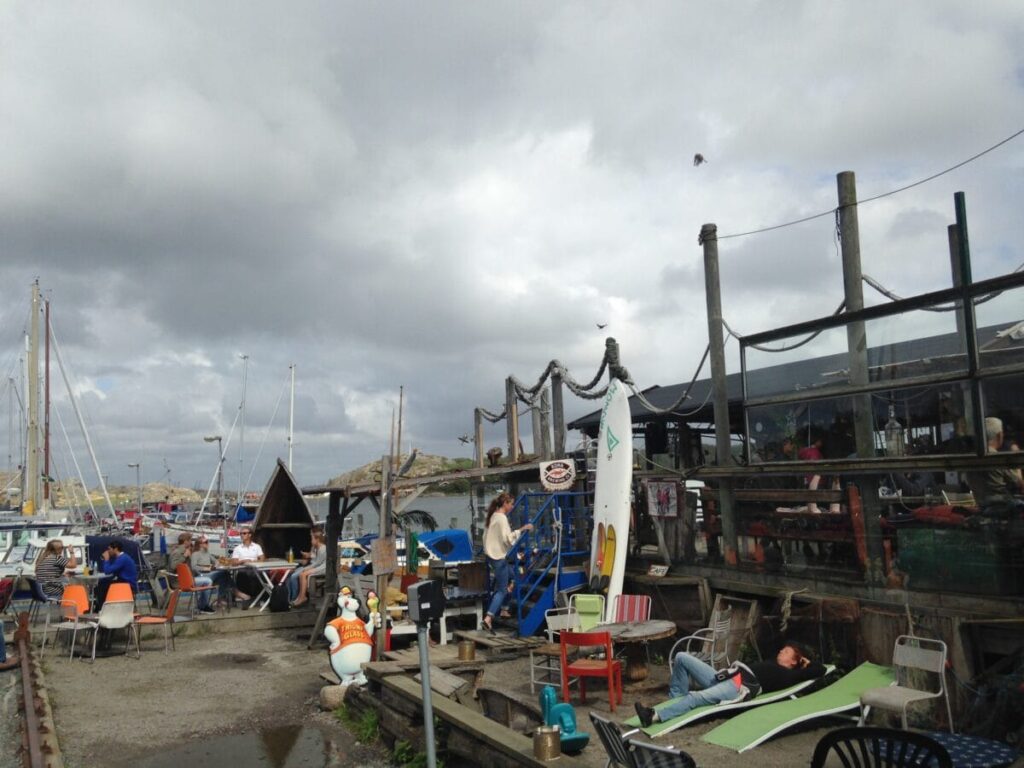 Take a half or full day and head to one of the islands just outside the city. The archipelago is divided into the northern archipelago and the southern archipelago, both equally beautiful according to me. I prefer the southern one, as it is easier to access from the city center and you can use a standard public transport ticket for the ferry there.
Just take tram 11 to Saltholmen from the city center. There, you will find the ferry terminal that offers access to a dozen islands. My favorites are Styrsö and Brännö. Styrsö is the largest island of the southern archipelago and is considered one of the world's best destinations by people who have been there. Brännö is slightly smaller and a little closer to the mainland.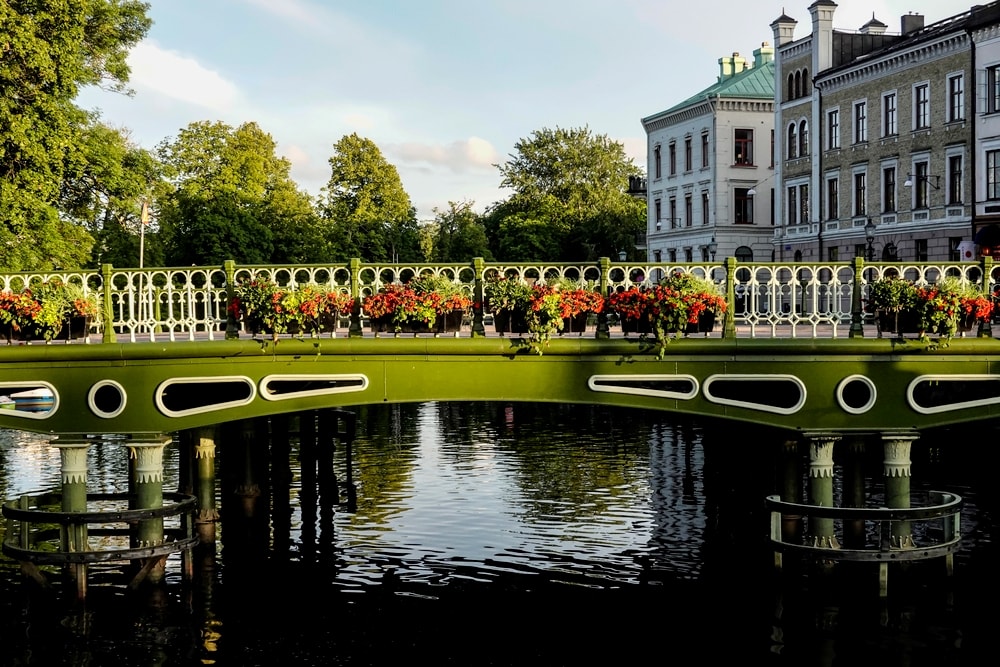 Even though the islands are close enough to the city for you to see them across the water, the atmosphere here is completely different. It is like being teleported to the countryside or traveling back in time. Both islands are completely car-free, and electric golf carts are the primary mode of transportation apart from bicycles. The main thing to do is just to enjoy the charm of the islands. There are plenty of cute houses, great ocean views, and some small coffee shops. If you go to Brännö, I recommend having a pizza and beer at Brännö Varv, which is a small shipyard and café next to the water.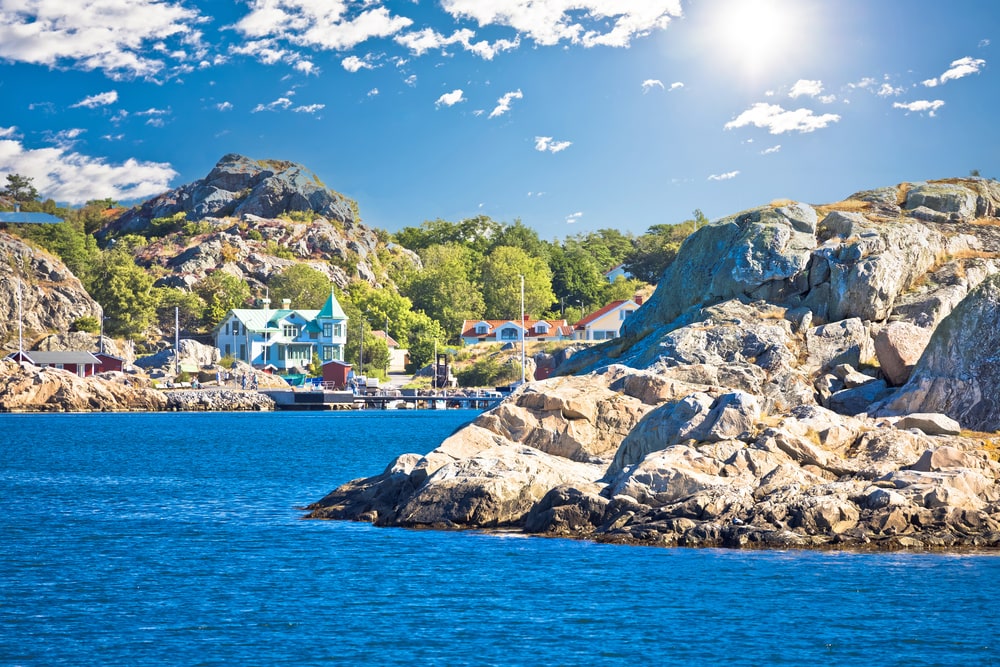 Pustervik
Gothenburg is the live music capital of Sweden. You might hear that it is a metal and rock town, and it is, but there are plenty of options, even if you like a little less noise in your music. There are many places to enjoy live music in Gothenburg, and my favorite spot is Pustervik. It is an intimate venue where you will watch world-class artists together with a few hundred people in a two-floor theatre-style room.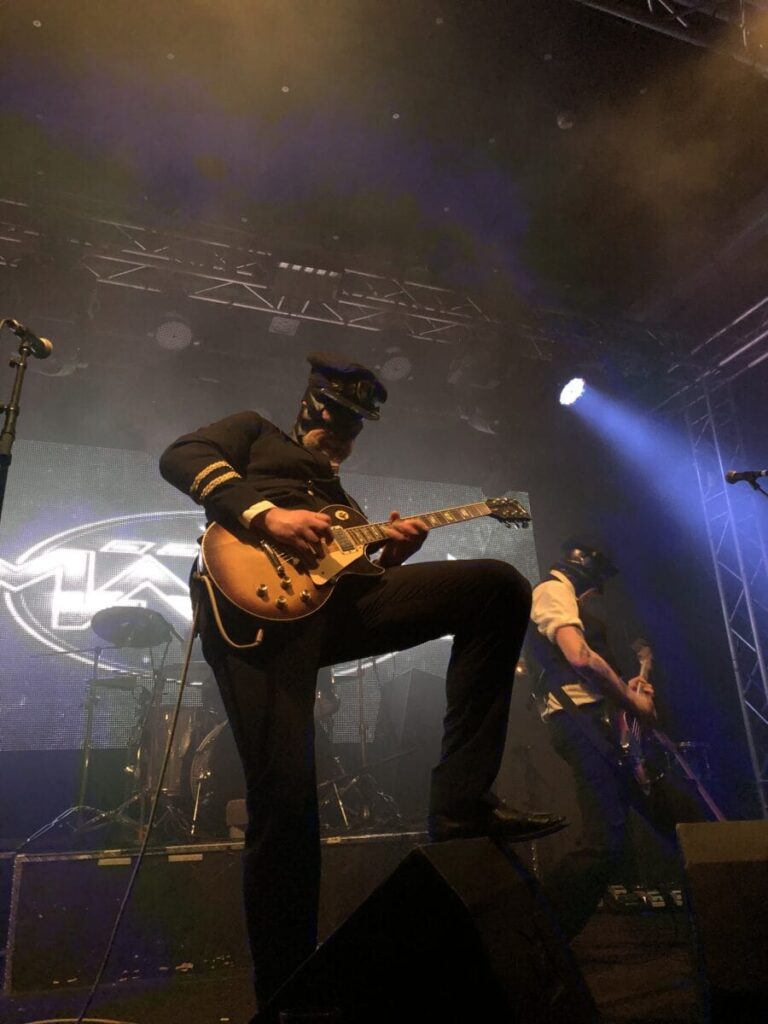 Here I have seen everything from Swedish metal bands and Norwegian punk rockers to guitar virtuosos, jazz bands, and a funky Macy Gray. I really, really urge you to go to a show here when you are in Gothenburg. The live music scene is perhaps my favorite thing about the city, and there is a nice mix of well-known acts and up-and-coming bands that might be playing their first major gig.
If you are more into classical music, you will be happy to know that The Gothenburg Symphony Orchestra is the national orchestra in Sweden and one of the best in Europe. You can often catch them at the concert hall downtown.
Fika
Fika is both a verb and a noun. It is taking a break with coffee and something sweet to nibble on. The word is used for both the activity and what you consume while participating in the activity. It is an essential part of life here in Sweden, where a work-life balance is key. For example, offering fika at meetings and events is a well-known trick to bump up attendance.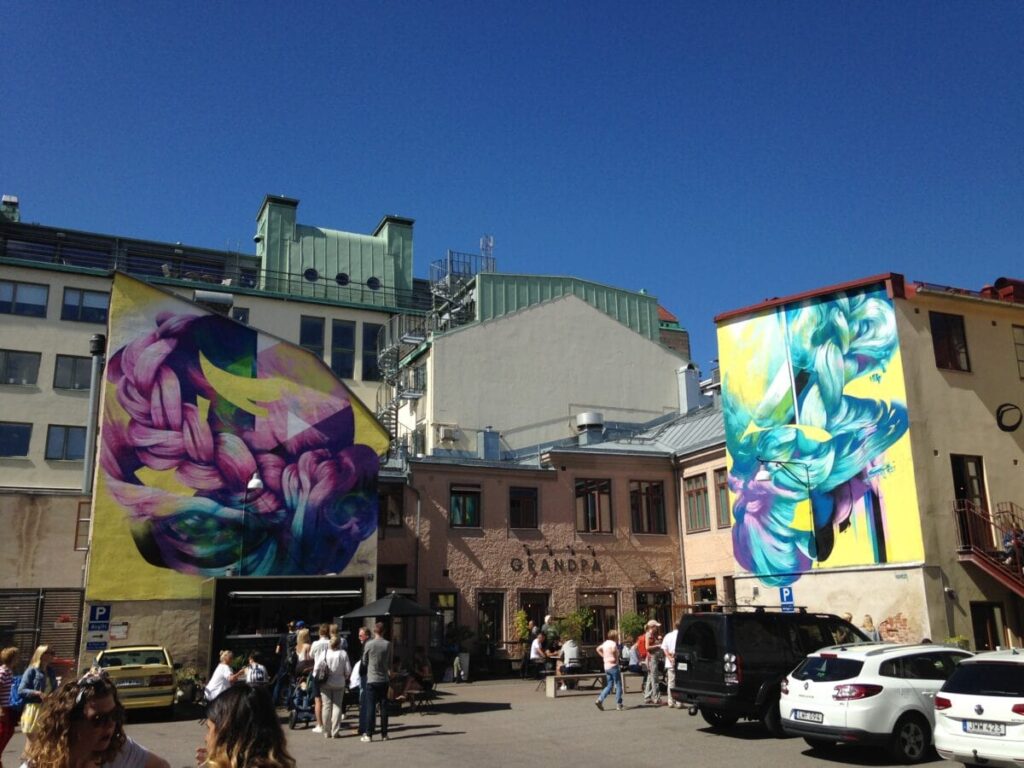 You could and should fika at the islands in the archipelago mentioned above, but let me also tell you about a few of my favorite places in the city.
My favourite Cafes in Gothenburg
Latteria at Västra Hamngatan 6
I like this place mainly because of the feeling of being here. It is located inside an old auction hall where time has stood still, and the interior is delightful with old-time decorations, furniture, and super high ceilings. The coffee and sandwiches are pretty great too.
da Matteo at Magasinsgatan 17A
Top quality coffee, pretty good cardamom buns, and an excellent location for people watching as it sits in the corner of a popular square.
CAFE NO.77 at Danska Vägen 77
This is a great coffee shop with some of the best coffee you will find in Gothenburg. It pairs very well with their homebaked cakes, buns, and pies.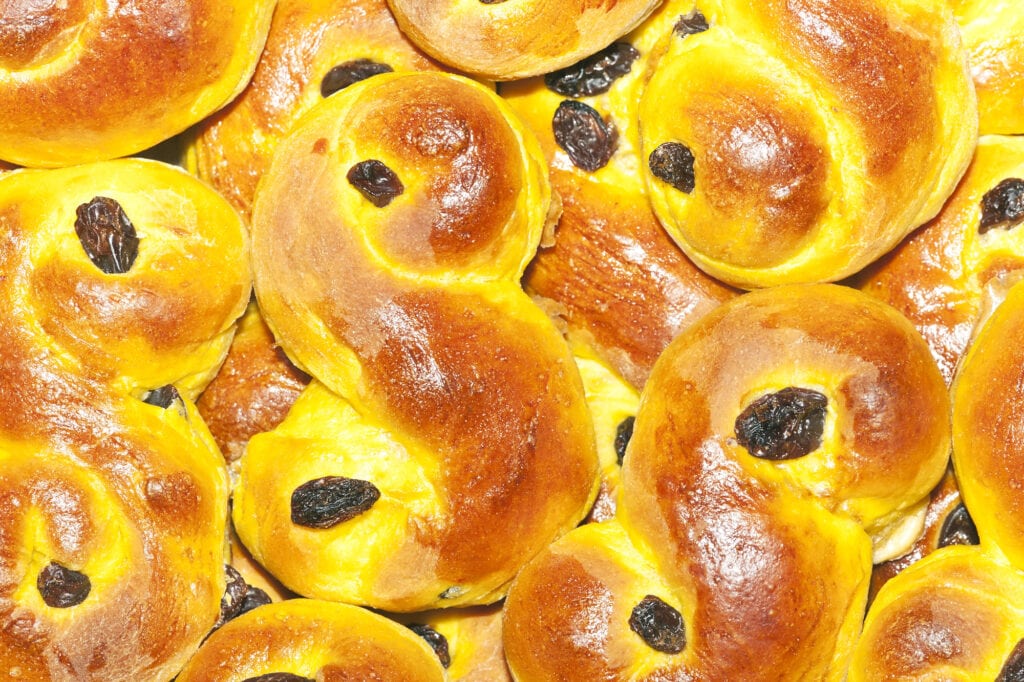 Some people will be upset that I did not pick any place in Gothenburg's old town, Haga, but I don't care. The places above are better! Haga is well worth a visit to see the sights, but it is packed with tourists and there are better coffee shops, so I rarely go here.
Meatballs
The stereotypical Swedish dish popularized by IKEA restaurants around the world is a common thing to have for lunch. I eat meatballs several times per month, and when I am abroad for too long, I will make them at home too.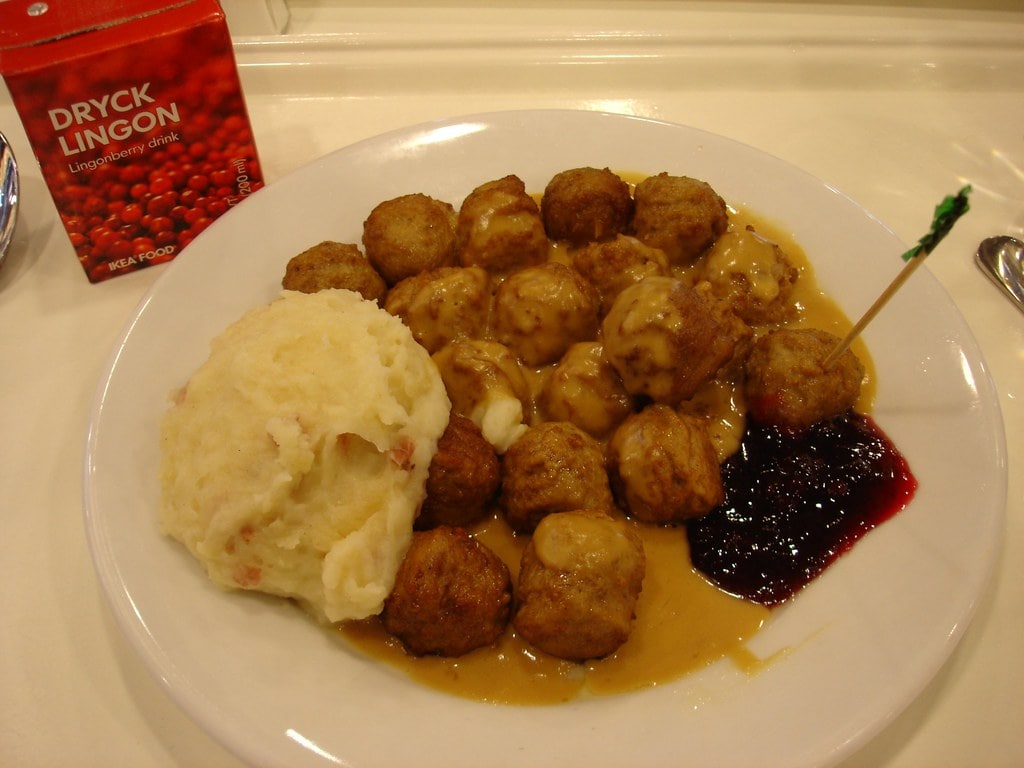 Many restaurants serve meatballs during lunch as a daily special between 11:00 – 14:00, and here I share three of my favorite meatball places that serve it every single day.
Kometen at Vasagatan 58
A traditional Swedish restaurant formerly owned by a local star chef and still run in an old-timey way. Here, you can enjoy quality meatballs and other classic Swedish dishes with the locals in a slightly fancy yet fairly casual setting.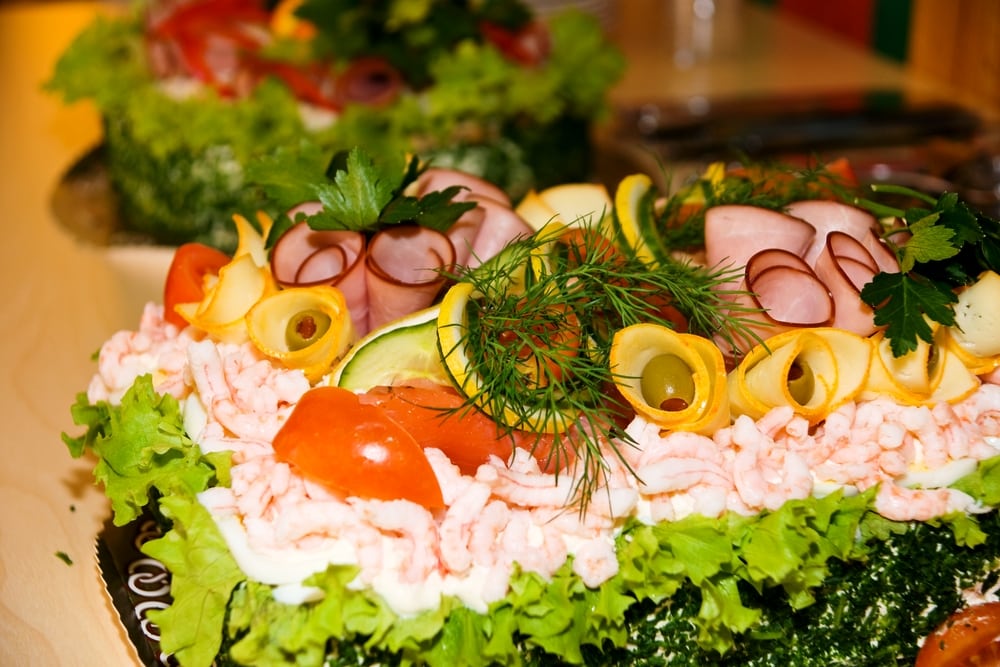 Karlson's Garage & Bar at Linnégatan 54
It is a perfect example of a cozy Swedish pub with a highly mixed customer base, gathering everyone from my retired parents to university students popping in for Swedish beer and meatballs.
Ölstugan Tullen at many locations
Another great pub, this one has a handful of branches around town, all serving meatballs and other typical Swedish everyday dishes. They also pride themselves on a selection of only Swedish beers.
The meatballs should come with either mashed potatoes or boiled potatoes, and the sides pretty much have to be thinly sliced pickles and lingonberries. Most places serve the meatballs in a brown creamy sauce, but it is not a must. It is a humble dish, but it is fantastic when someone does it right.
Whatever you do, avoid Köttbullekällaren. It is a tourist trap with sub-par meatballs.
Gothenburg a City of nature
Gothenburg is not only considered a green city because of its tree-lined streets and lush courtyards but there are also several major parks and nature reserves within the city limits. These are my favorites for a shorter hike, a run, or a picnic.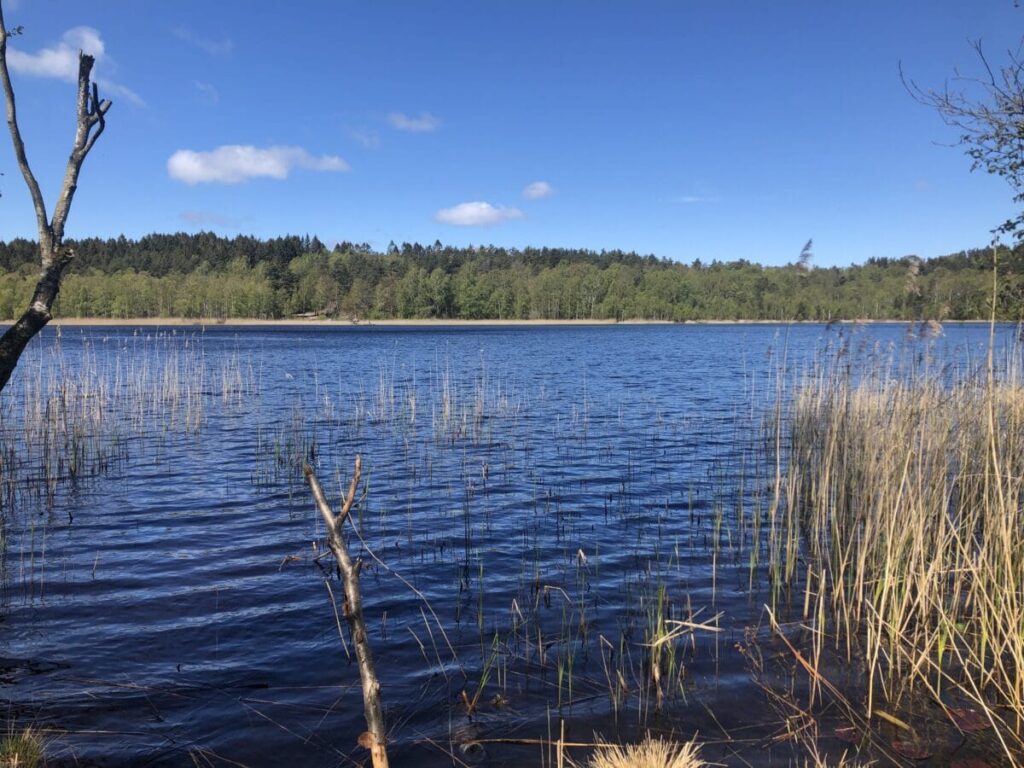 Slottsskogen
Slottsskogen is a traditional and vast city park with more people and open spaces than the other two options I will share. This is considered the main park of Gothenburg, and there are several cafés, adventure golf, a range of wild animals, and animals in enclosures such as moose, seals, and penguins. The park is also home to the annual Way Out West music festival, which attracts both artists and visitors from around the world. Most paths are paved, but you can sit on the grass in most places of the park.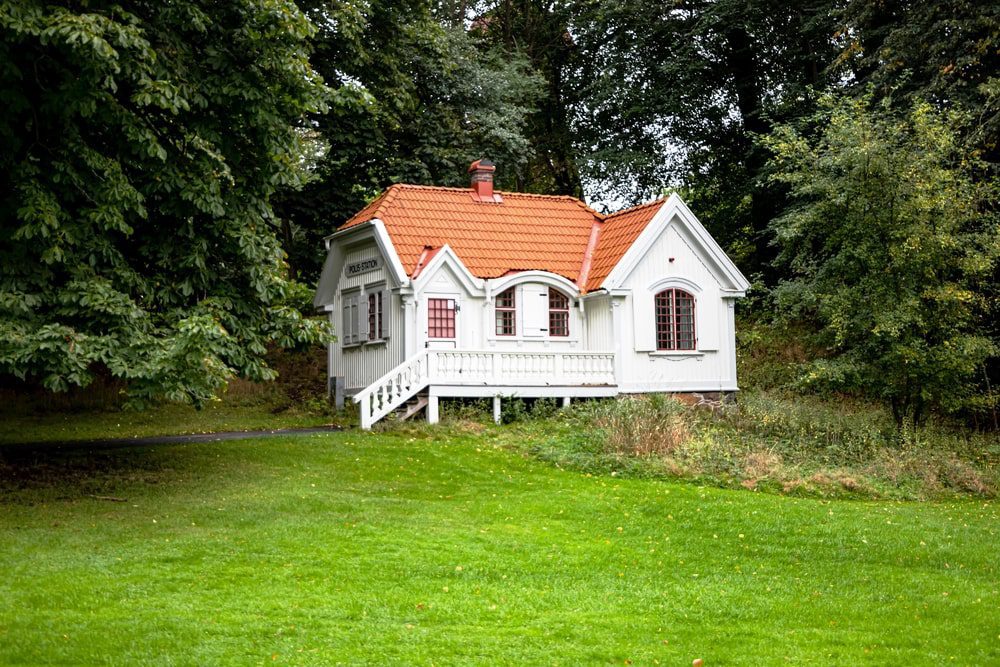 Änggårdsbergen
Änggårdsbergen is a nature reserve close to Slottsskogen and the botanical gardens. A nice way to get here is to go to the botanical gardens and then simply walk through them and continue into Änggårdsbergen as they border each other. Änggårdsbergen is a range of not-too-tall mountains with pretty wild nature, great views of the city, great paths to walk along, and lovely lakes to take a break at.
Delsjöområdet
Delsjöområdet, located in the city's eastern part, is my favorite among the three. I like it so much that I moved to a neighborhood right next door, so now I visit this nature reserve almost daily. Sometimes for a round of disc golf, sometimes for a run around one of the lakes, and sometimes for an ice cream on the beach. The nature reserve is huge; you can walk for hours in almost any direction without leaving the forest. Several popular hiking trails cross the reserve, and you will not run out of beautiful trails to explore.
Honorable mentions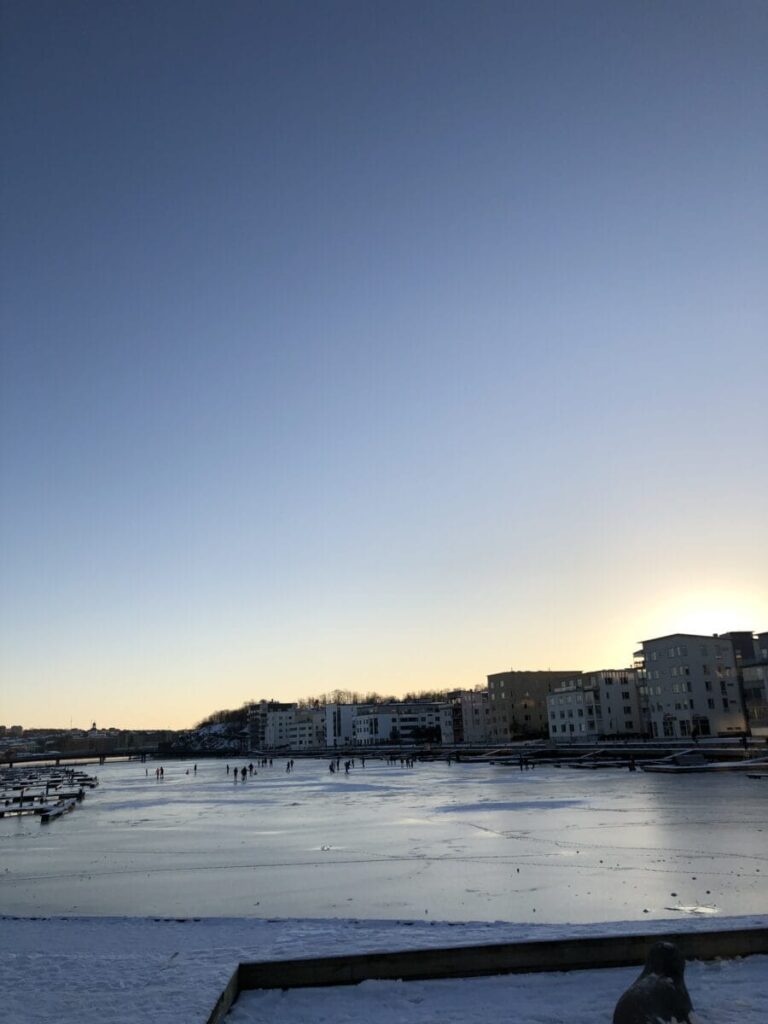 Liseberg
Liseberg is the largest amusement park in northern Europe and one of the main attractions in Gothenburg. Some come for the rides, and others visit for the Christmas market or scary Halloween weeks. I used to love riding the roller coasters as a kid, and now I go here for concerts as they have a famous live music scene as well.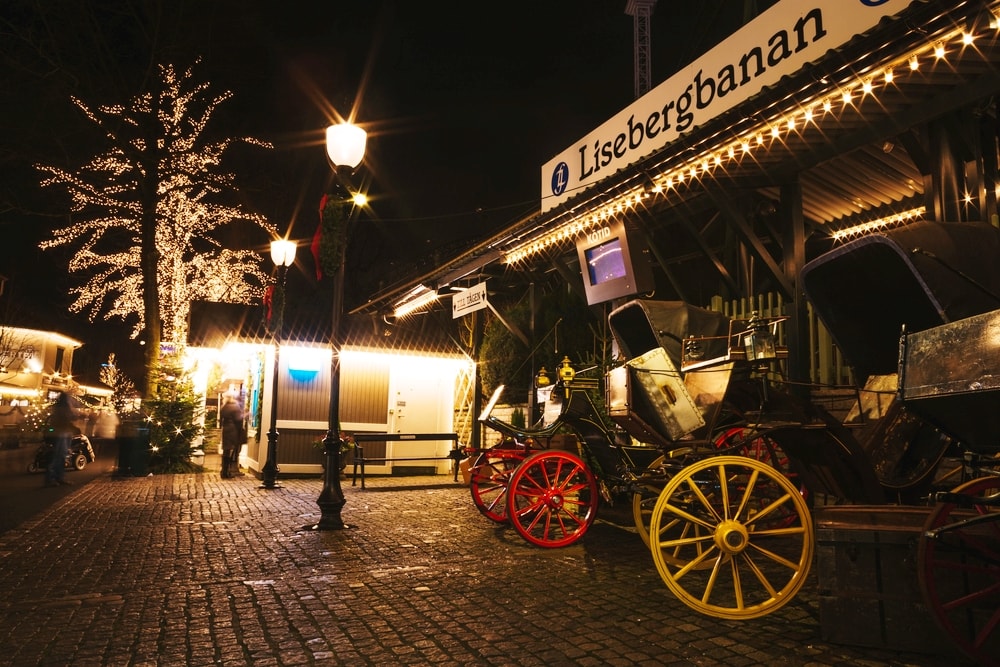 Linnégatan
Linné is the area where the locals go to eat and drink, while visitors usually end up at the tourist trap of Kundsportsavenyn, known as just "Avenyn" (The Avenue). Join the locals at Linnégatan and explore its side streets for many restaurant options and friendly pubs. It is right next to the Slottsskogen park if you want to combine them.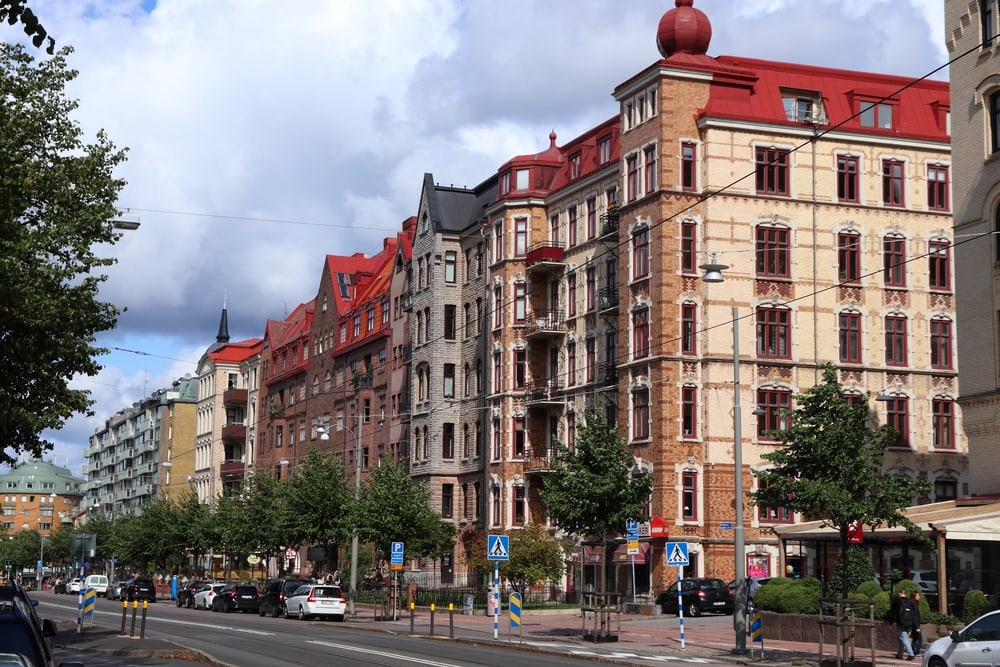 Norra älvstranden
Gothenburg is divided by a large river. On one side, you have the mainland, and on the other, you have Hisingen Island, which is so large that most people don't know that they are on an island when there. Norra älvstranden is the waterfront on the river's northern shore on the Hisingen side.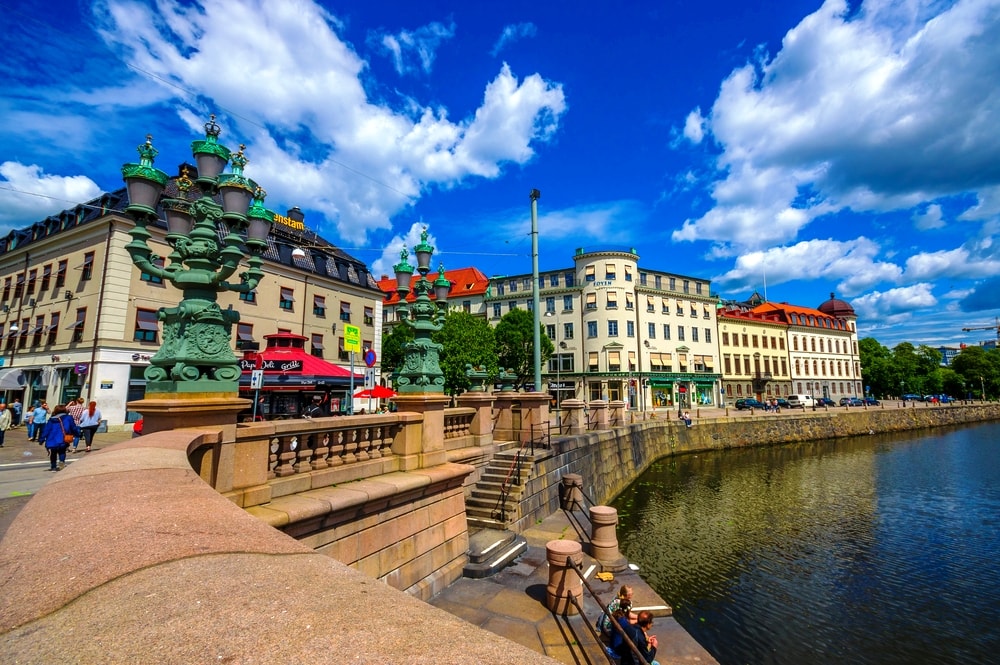 This whole area has been developed into a beautiful waterfront walk with modern architecture and lots of eateries. During the summer months, you will find people sitting all along the piers and boardwalks. You can cross the bridge or take a free ferry across the river from the city center to get here.
Frölunda Hockey Club
Go watch a hockey game. Frölunda HC is one of Europe's best ice hockey teams. The fans are friendly but loud, and the team is world-class. Which sadly can't be said about the local football teams…
Places to combine with Gothenburg
If you make it all the way to Gothenburg, you should take advantage of its strategic position in Sweden and Scandinavia. You can get to Copenhagen, Oslo, or Stockholm by train in a little more than three hours. If you visit during the summer, travel north along the Swedish west coast to a smaller coastal town like Lysekil, two hours away from Gothenburg by bus.
Author
Anders Palm: Anders was born in Gothenburg and moved back a few years ago after living in North America and Asia. He loves to find new, exciting places to visit and runs the travel bucket list website Humbo together with a few friends.
You might also like
148 National Dishes around the world
Pin it to save it

Latest posts by Faith Coates
(see all)