Christmas in Ireland – the best things to do in Dublin for an Irish Christmas
Originally published in House Sitting Magazine
Celebrating Christmas in another country is a brilliant way to immerse yourself in another culture and atmosphere and get stuck into new traditions and experience things that may well be beyond your own normal.
We loved celebrating Christmas in Dublin when we were house-sitting. A Dublin Christmas is all about spending time together, being with family and friends and enjoying the mighty craic.
Most major cities in Ireland will have similar celebrations for Christmas, be it in Cork, Galway, Killkenny or even the north of the country.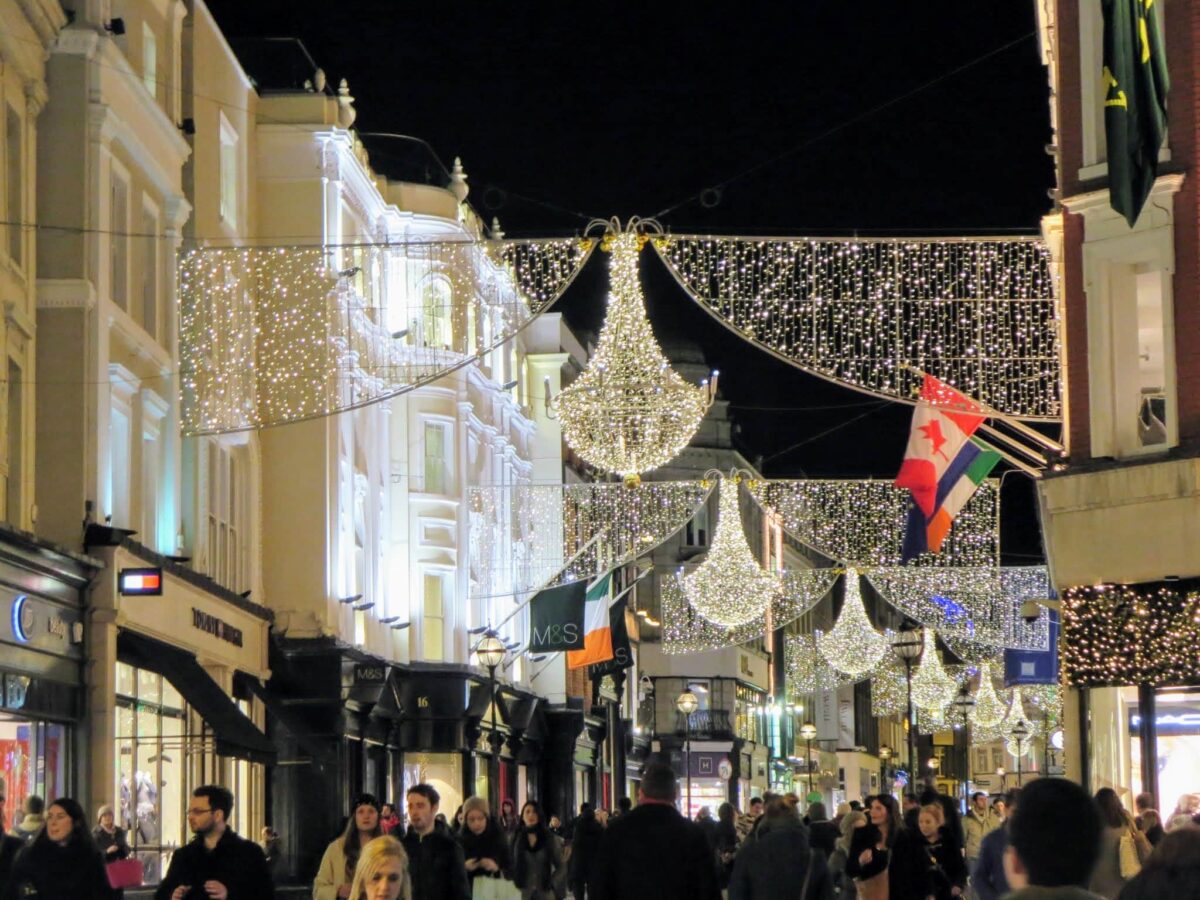 19 of the best Irish Christmas Traditions
Xyuandbeyond is reader-supported. When you buy through links on our site, we may earn an affiliate commission. You can read my privacy policy here.
Last year we were lucky enough to celebrate Christmas in London and we got to wander the streets decorated in their finest Christmas glory.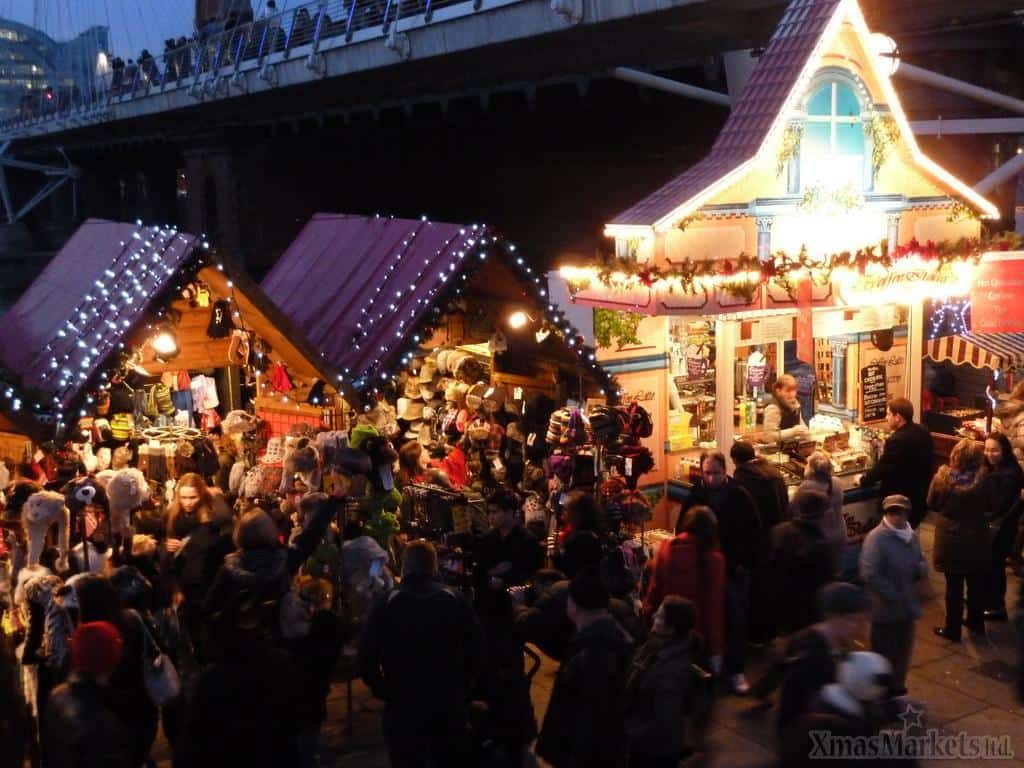 An Irish Christmas is all about the "craic", being with family, having fun and simply enjoying the energy of the season. Ireland is an incredibly beautiful country to visit no matter what time of year you choose to visit. Christmas in Ireland is pretty special, with the Christmas markets, sparkling lights, decorations and trees.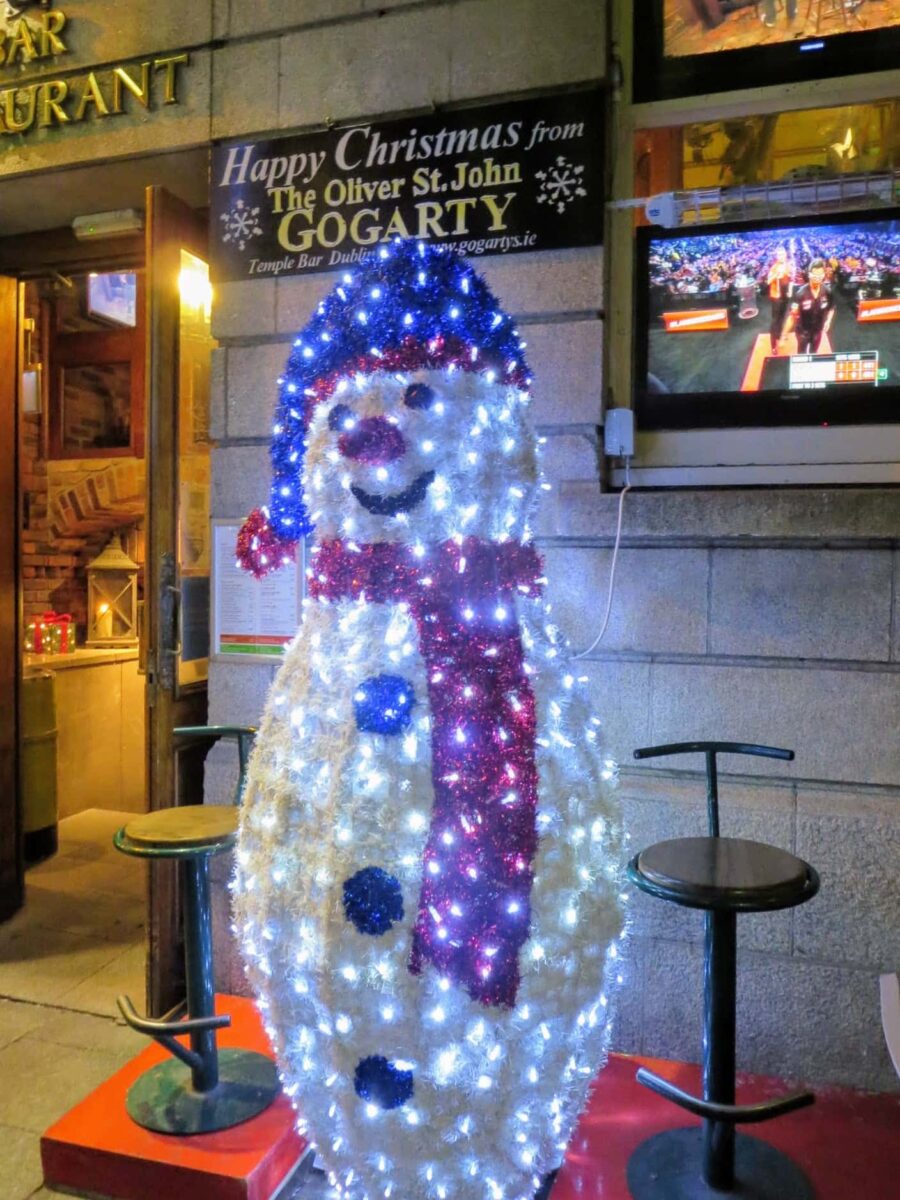 This particular article focuses on spending Christmas in Dublin, but I also have a Belfast at Christmas guide which you can find here.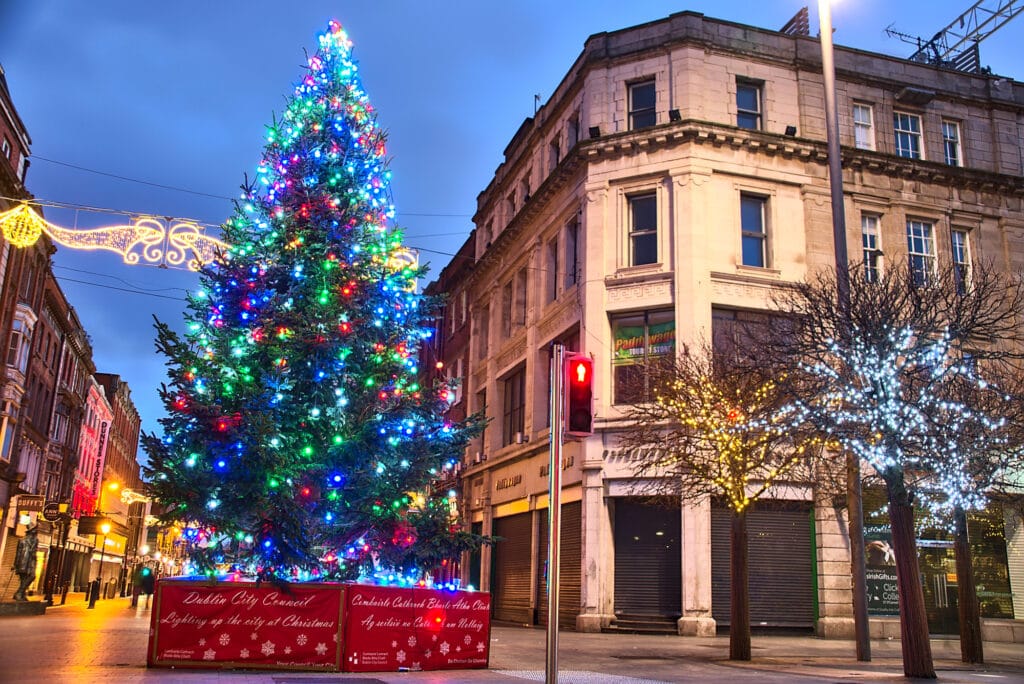 Celebrating Christmas in Dublin
House sitting in Ireland can be difficult, many sits require transportation of some kind as a lot of Ireland is very rural. In some cases, the homeowner may allow you to use their vehicle but you may need an International Driver's License for the insurance and good experience in driving a standard. Renting a car can be ridiculously expensive as well, but take all the insurance they offer it's worth it.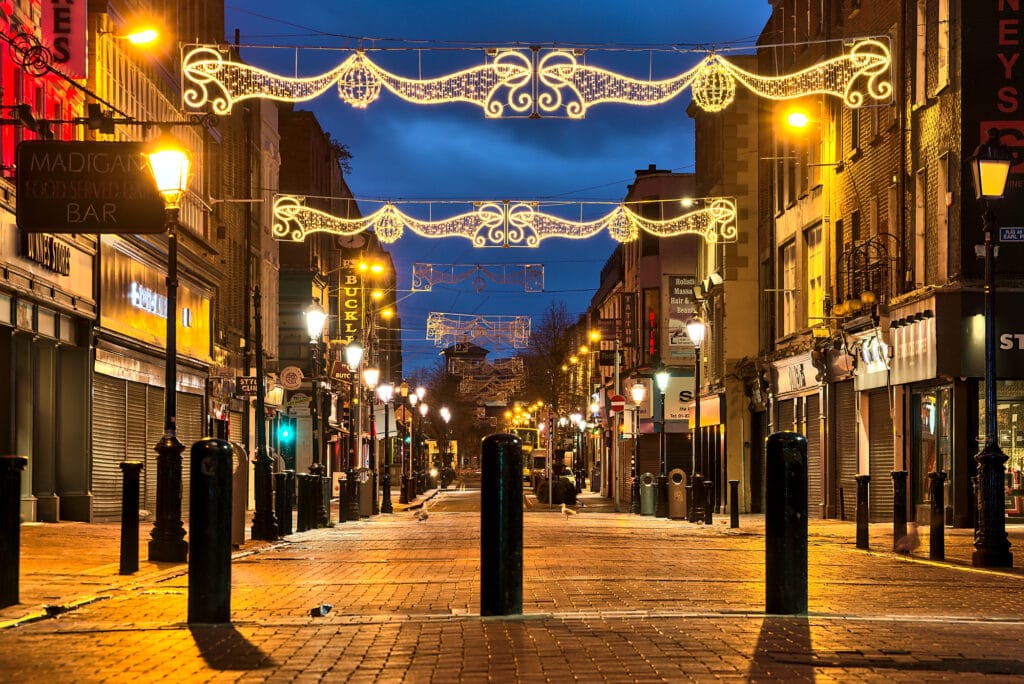 In Ireland, as in the UK, most cars are standard and manual vehicles cost more to insure. If you are in Dublin celebrating Christmas you will find it very easy to get around. Dublin is a very connected city and you won't need a vehicle here as City transportation links are very good. From Dublin, you can also get out to see other areas with Bus Eireann.

What to do in Dublin on Christmas day
Ireland is a very family-orientated country, they like to take their time and celebrate well. Like most countries on December 24, virtually everything shuts down on Christmas Eve and then starts up again on December 26 when the sales set in. There are varying traditions for folks living in Dublin that help set the Christmas season. Some of these are very budget-friendly (meaning free) and some do have a cost to them. Some parts of Ireland also celebrate Women's Christmas which you can read about here.
On Christmas Day itself, a tradition that goes on all over the world is a Christmas swim. In Dublin, we head for Sandy Cove for a dip in the Irish sea.
If you are booked in a hotel in Dublin on Christmas Day they are sure to have some kind of Christmas dinner that you can reserve or you can ask at the hotel what good restaurants may well be open, there is sure to be a Chinese Food place where you can have a great dinner or lunch.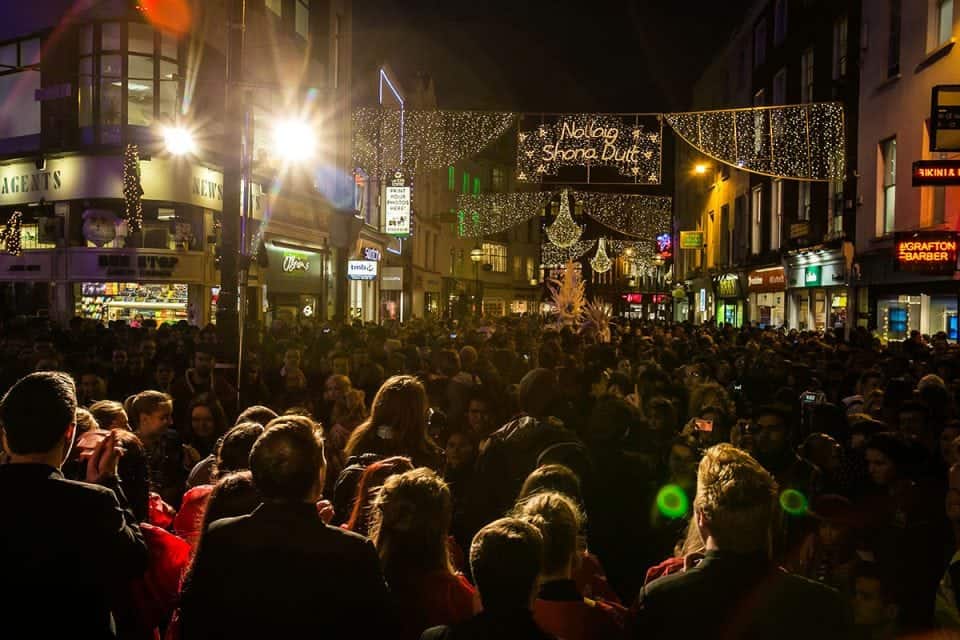 Looking for some authentic Christmas gifts from Ireland – this article has you covered with some unique gifts from Ireland
What to do in Dublin at Christmas
If you are spending Christmas in Dublin here for your pleasure, are the 12 days of Christmas Irish style.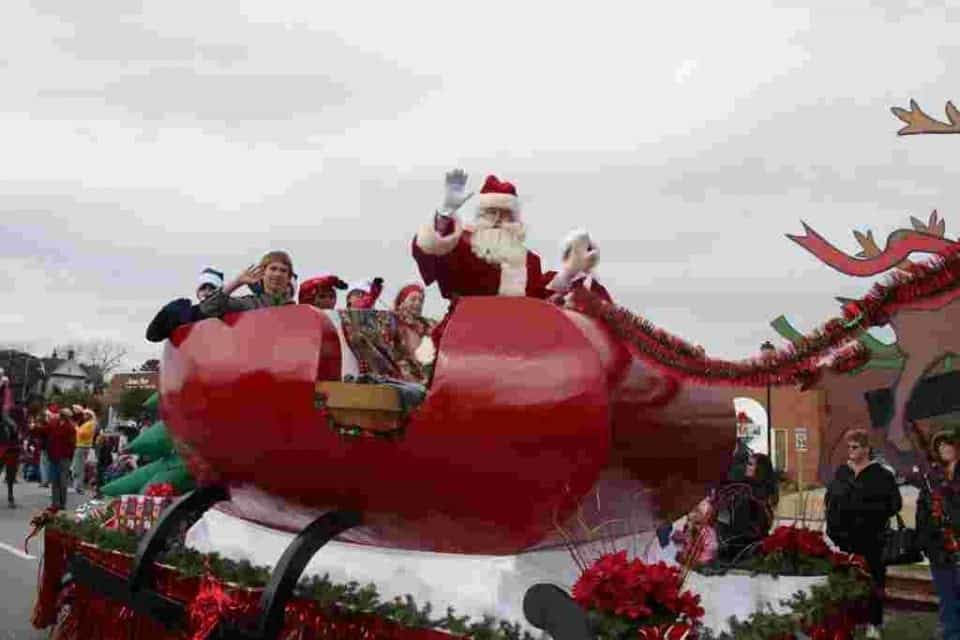 Day #1 The 12 Pubs of Christmas
One of the newest "traditions" is the 12 Pubs of Christmas. This "tradition" has been developing over the past few years. It may appear to be a millennial party but in Ireland, everyone joins in for the craic. Young and old alike you select your ugliest Christmas Jumper (also known as a sweater, cardigan, or sweatshirt) and then head out to the 12 pubs of Christmas.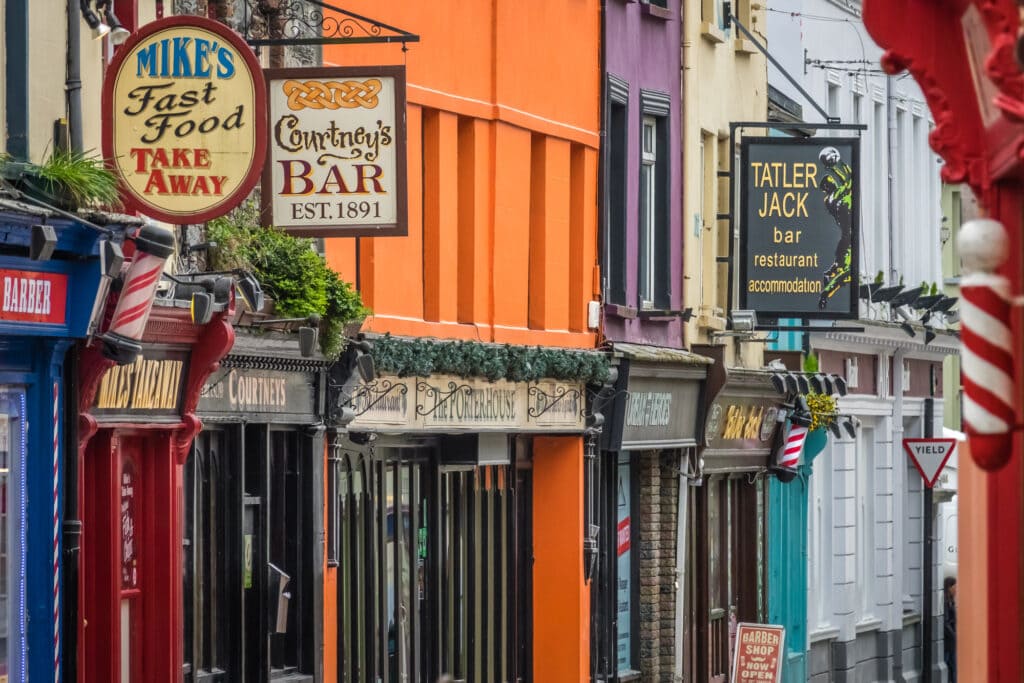 Ugly Christmas Jumpers
We are talking jumpers that are simply hideous with lights, velcroed Santas, real candy canes, and the like. The idea is to hike between 12 different pubs in your area and drink a full round in each pub. There are strict rules to abide by when visiting each pub. Pick up your jumpers from Deadly Christmas Jumpers here.
A few of the jumpers available at Deadly Jumpers

The 12 Pubs of Christmas in Dublin – the Rules
Well, it simply depends on the pub you go to – the rules will vary somewhat but here are a few of the basic 12 Pubs of Christmas Rules:
A common list of rules for the 12 Pubs would include:
1. No drinking with your right hand in the first pub.
2. No pointing at people in the second pub.
3. No talking to anyone you know in the third pub.
4. No sitting, resting or leaning in the fourth pub.
5. No using the restroom in the fifth pub … and so on and so forth.
Penalties may include bashing down the whole of your drink on breaking a rule. There are usually rules about how long to spend in each pub, for example, some of the rules include a maximum of 1/2 an hour in each pub. Usually, somebody ends up as rule keeper and whistleblower but most of the time the party breaks down and ends up in one pub (generally around 7 or 8) for the rest of the night. Oh, and by the way, the crawl is open to all ages and anyone can join in and take part.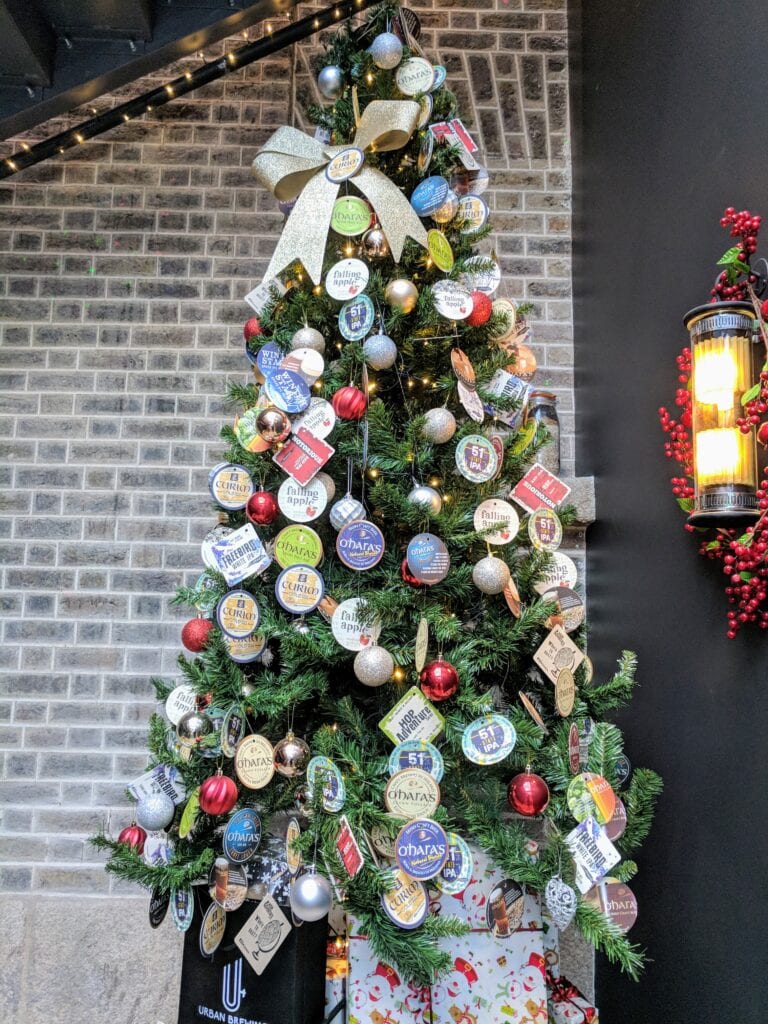 Day #2 The Lights go on in Dublin
Christmas lights go on in various places around Dublin. The Grafton Street lights switch on in mid-November from 4pm and turn off at 2 am each day. There is usually a special guest and lots of family-based entertainment and switch-on dates are to be announced. The lights themselves are simply gorgeous chandeliers and swags designed by the same team that does the lights at the Eiffel Tower.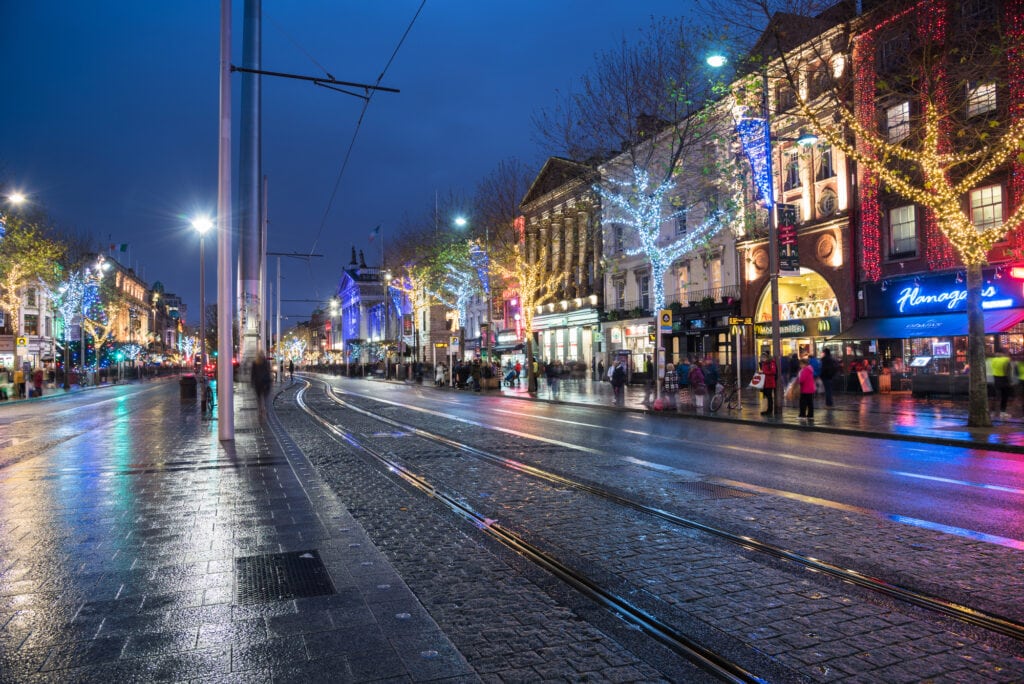 Day #3 Christmas Markets
Dublin has been growing its Christmas Markets for the past few years but due to recent years there will be some changes to the Christmas Markets. Currently, the only confirmed Christmas Market in Dublin will be at Dublin Castle. They will run from December 8th to December 21st.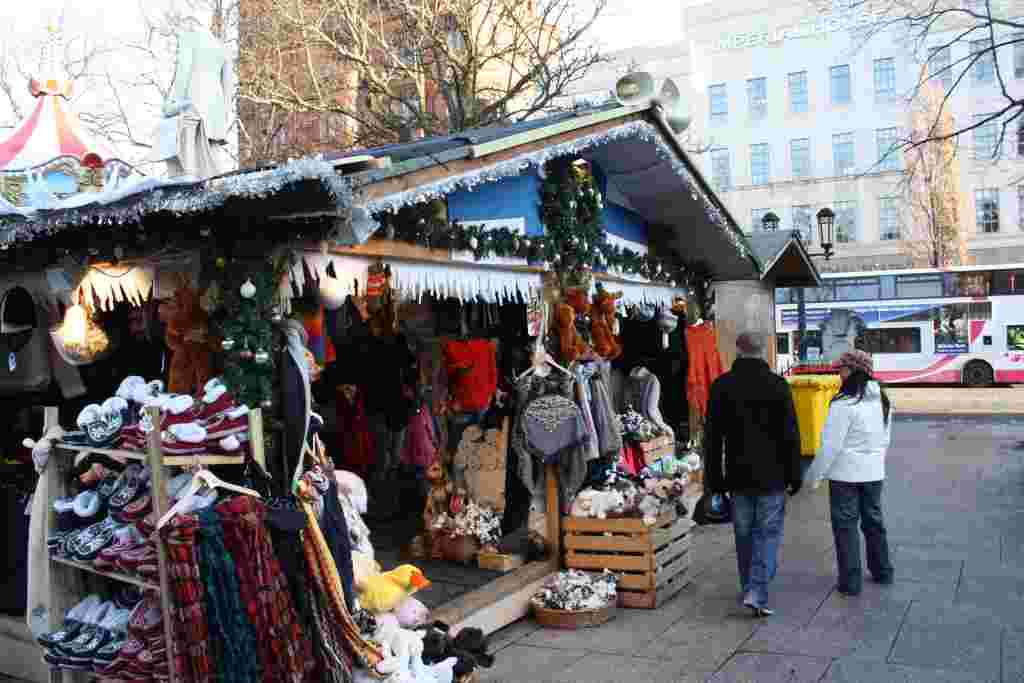 One of the liveliest places to be this Christmas will be down in the Dame district where the market seems to be about getting people drinking and listening to music and simply getting in the spirit. For 10 days leading up to Christmas, the district transforms into a Christmas Wonderland with all the very best of Crafts, Music, Arts, Food, Drinks, a Vintage Carousel, and a Santa's Grotto, with live entertainment every night!

Day #4 Cathedral Choirs
St Patrick's Cathedral is a stunning vaulted cathedral in the heart of Dublin. The Cathedral was founded on what was believed to be the site of the well-used by St. Patrick himself. The current cathedral dates from around 1220 when it was built on the remains of an old wooden church. For something truly special at Christmas time, catch a heavenly performance of Christmas carols held several days before Christmas Eve. Mass of Christmas Night will follow the carols at 10 pm, which generally is known as Midnight Mass.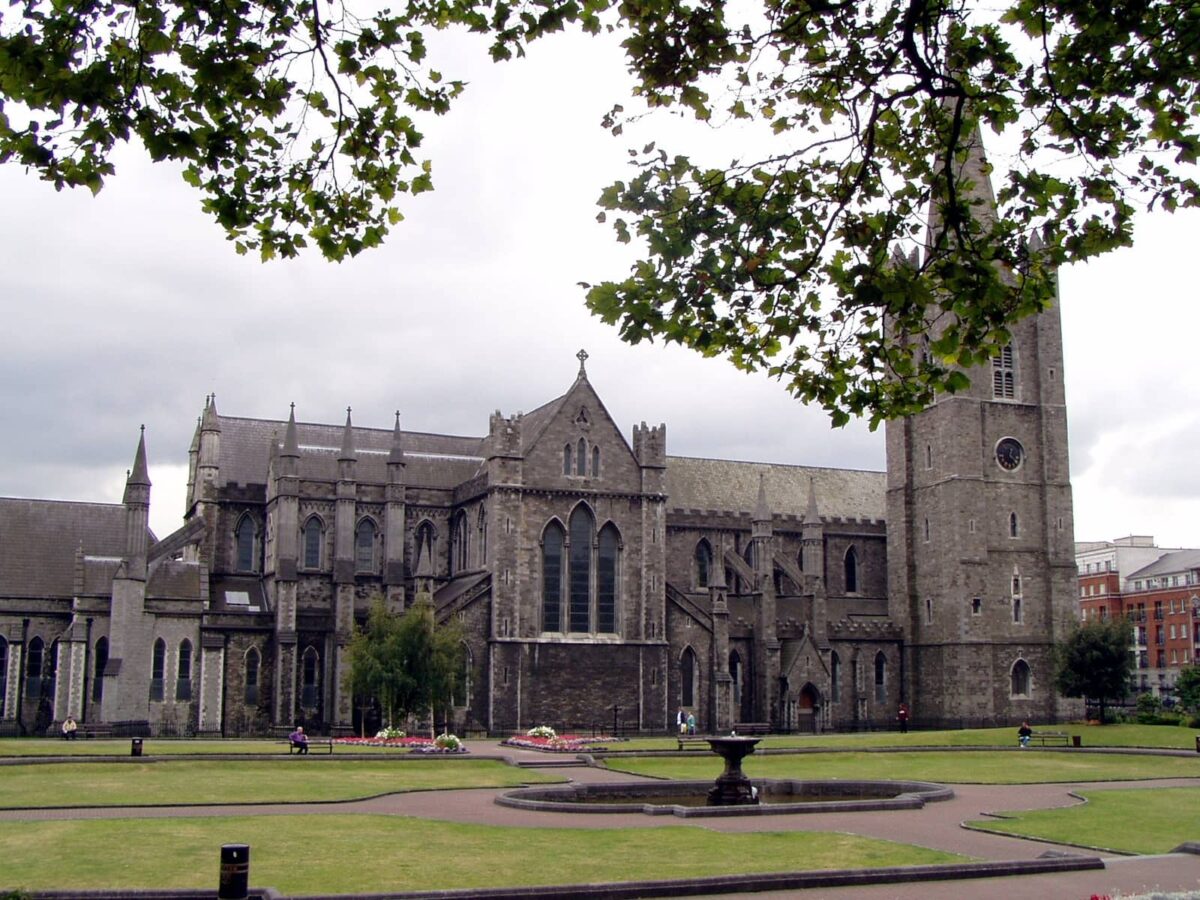 Day #5 Hot Chocolate while shopping
Butler's chocolate has been around in Dublin since 1932 and there are several locations throughout Ireland. If you are in Dublin however, you must go to one of their Chocolate Cafes in Grafton or Henry Streets and have the mind-altering White Hot Chocolate. If ever a drink was made for Christmas this is it. You can even buy some to take home with you.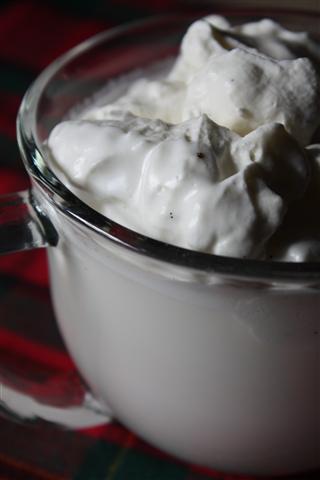 Day # 6 Some traditional Irish Grub
Not much is actually open on Christmas day so your best bet for a good Christmas dinner, if you want traditional, will be one of the many hotels in Dublin. For those on a budget, many of the better Chinese, Korean, and Asian restaurants will be open and serving everything from all-you-can-eat buffets to authentic Szechuan food.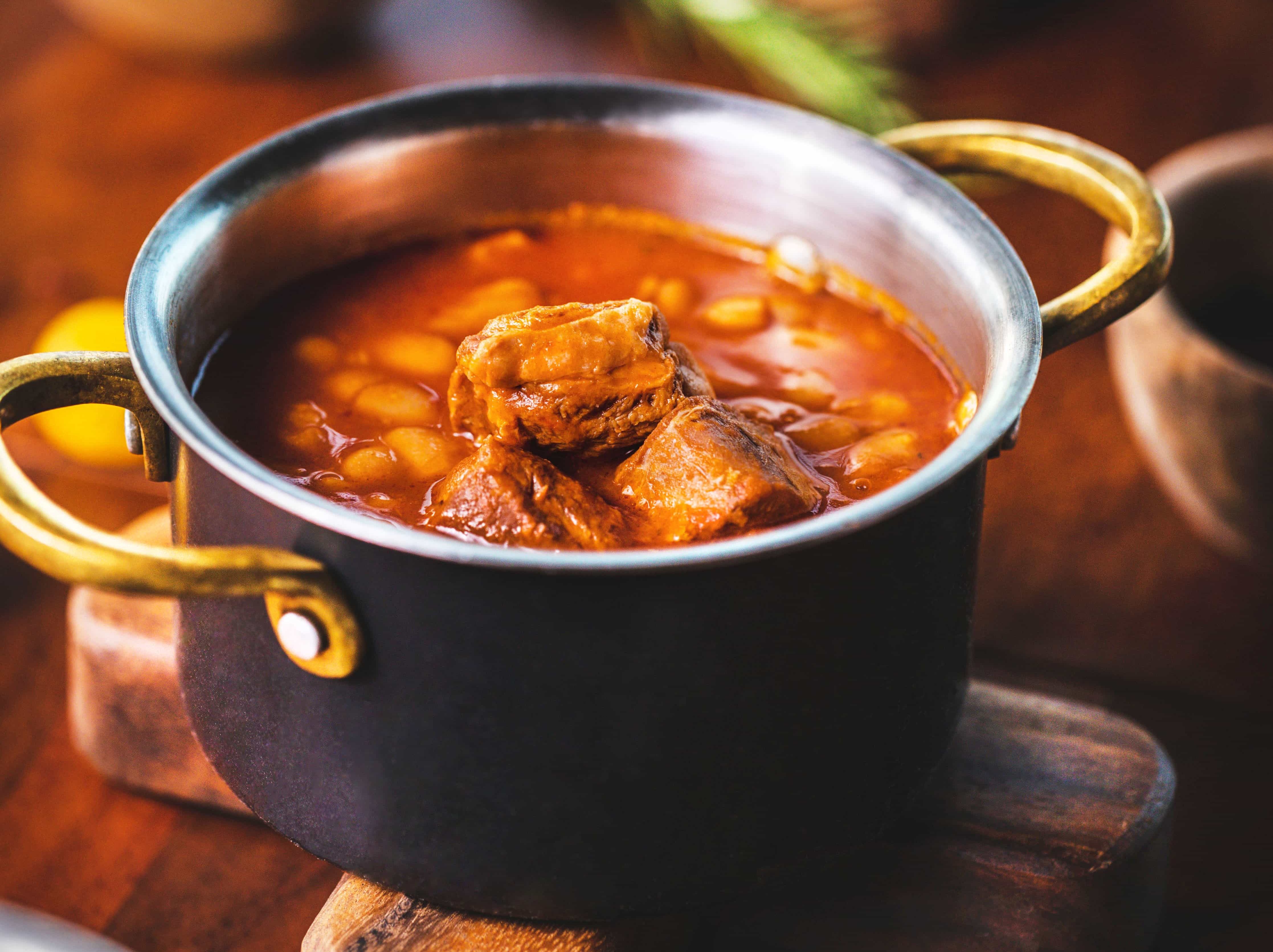 In the run-up to Christmas check out some local Irish favourites. From The Bakehouse which offers great traditional Irish baked goods and foods to the award-winning Gogarty's where you have some trad music served up with your Guinness stew, there is a hell of a lot to choose from in Dublin. Prices will range from affordable to extreme.
Day #7 Soul Inspiring Carols
Go To Christchurch Cathedral, even if you are not religious or Anglican (yes this is a protestant church) it is a soul-lifting experience listening to a choir sing in a cathedral, and spending Christmas in Ireland is a special time to listen to beautiful music.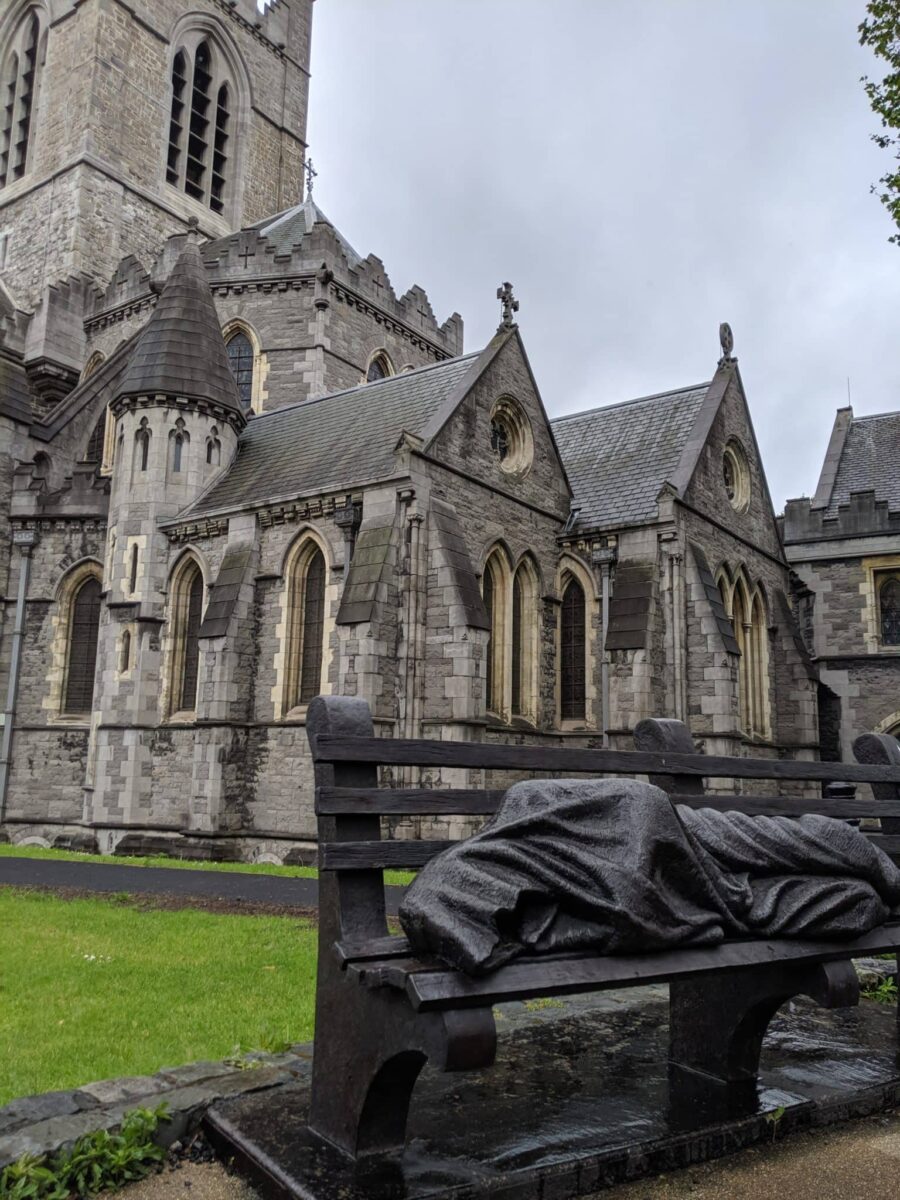 Day #8 – Santas' Grotto
EPIC The Irish Emigration Museum | December 3rd to the 18th
After a busy year, Santa and his elves are back at EPIC. They've spent the last few months getting ready for the best Christmas ever and they can't wait to see you all again! Tickets include an individual Visit to Santa in your family group a printed family photo with Santa, entry to EPIC The Irish Emigration Museum, Hot Chocolate and Sweet Treat at The Bakehouse and lots more.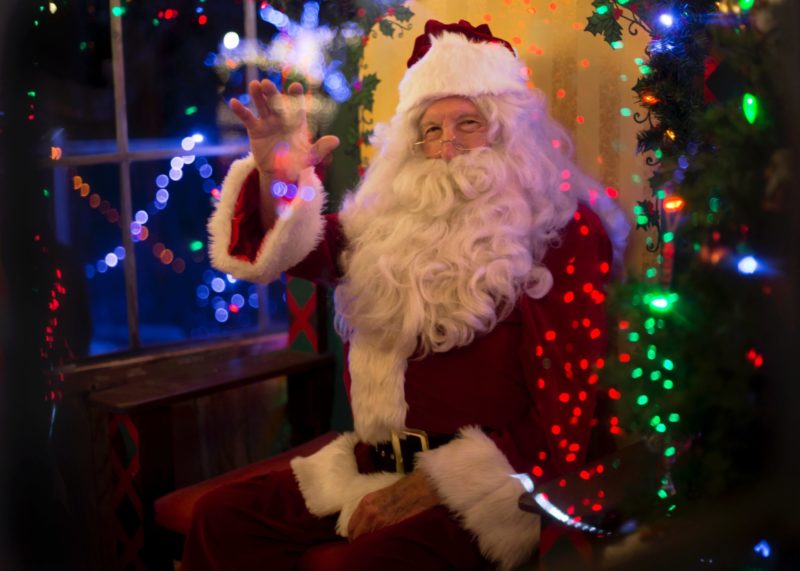 Croke Park | November 26th – December 22rd, 2021
The GAA Museum are delighted to announce the return of Santa to Croke Park, the home of the Gaelic Games, this year. A team from the North Pole are setting up a training camp in Croke Park and they'd love you to visit as they prepare for their special journey around the world on Christmas Eve.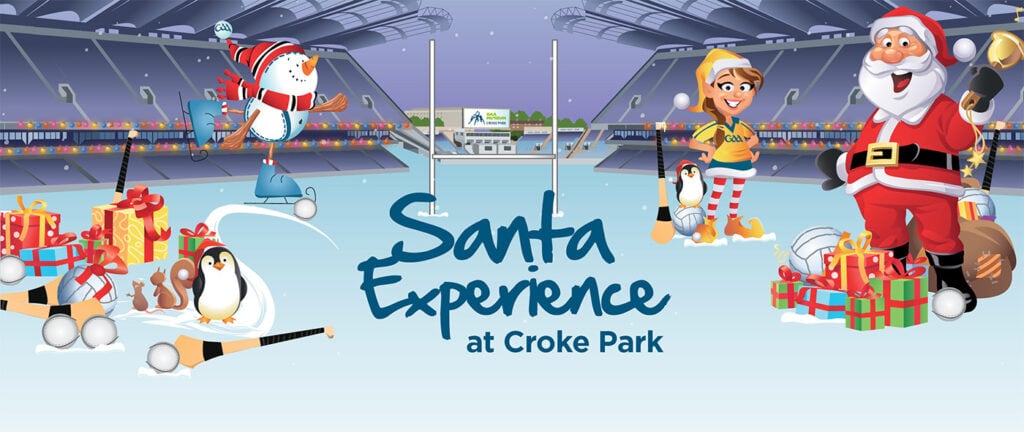 On the Santa Experience, you'll see the Elf Dressing Rooms, the Igloo Clubhouse and the North Pole Skills Zone. Then it will be time to step inside Santa's very special Croke Park cabin to meet the man himself. You can take a photo with Santa and tell him about your predictions for the 2023 GAA All-Ireland Championships! Every child will receive a small GAA-themed gift and photos will also be available to purchase if you wish.
Day #9 Taking in a Panto
Pantomime is a long-standing tradition in the British Isles and Ireland is no exception. There are usually a few to choose from and they are definitely a "get stuck in" type of entertainment. The audience is expected to yell, shout warnings and sing along with the action on stage.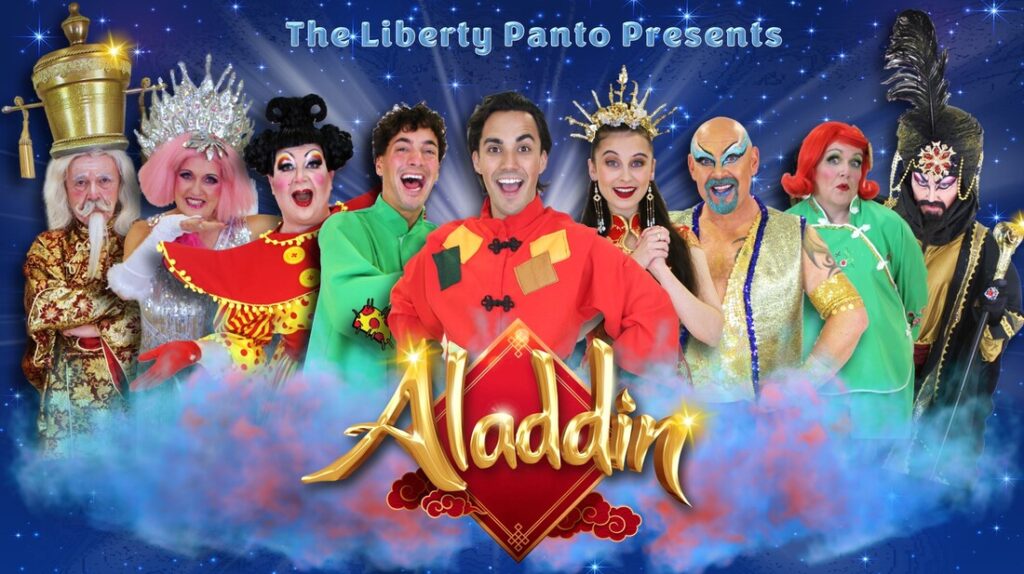 Day #10 Nativity Scenes
An institution the Moving Crib Nativity, held at the Apostolate's premises in Parnell Square is a perfect spot for children and adults. The animatronic figures enliven this nativity play that includes over 100 handcrafted figurines and lovely hand-painted backdrops and sets that depict "biblical life." For over 50 years, this delightful display has fascinated generations of Irish children. Runs from the 24th of November until the 8th of January 2023.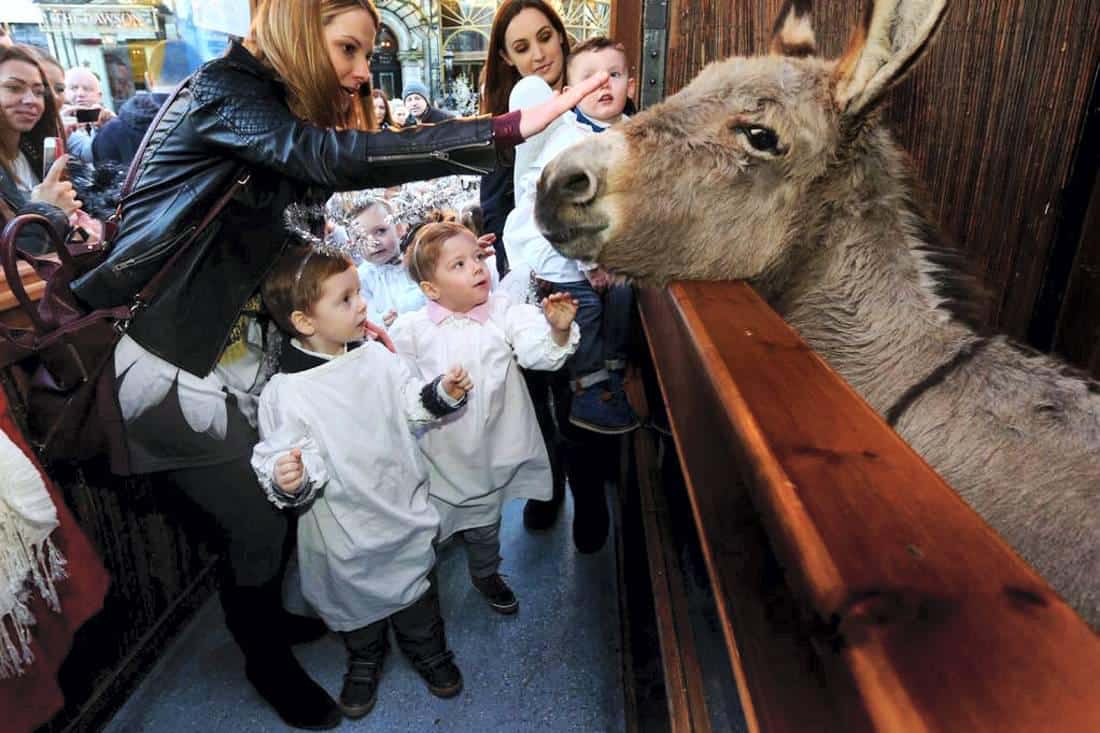 For 22 years, the Irish Farmer's Association has been presenting this Nativity Crib with Dublin City Council outside the Mansion on Dawson Street they host a live animal crib with donkeys, goats, sheep and others creating a life-size stable. The animals are brought to the crib every morning and then returned to the farm to rest in the evening. The launch of the crib includes choral performances, face painting, street entertainment and much more.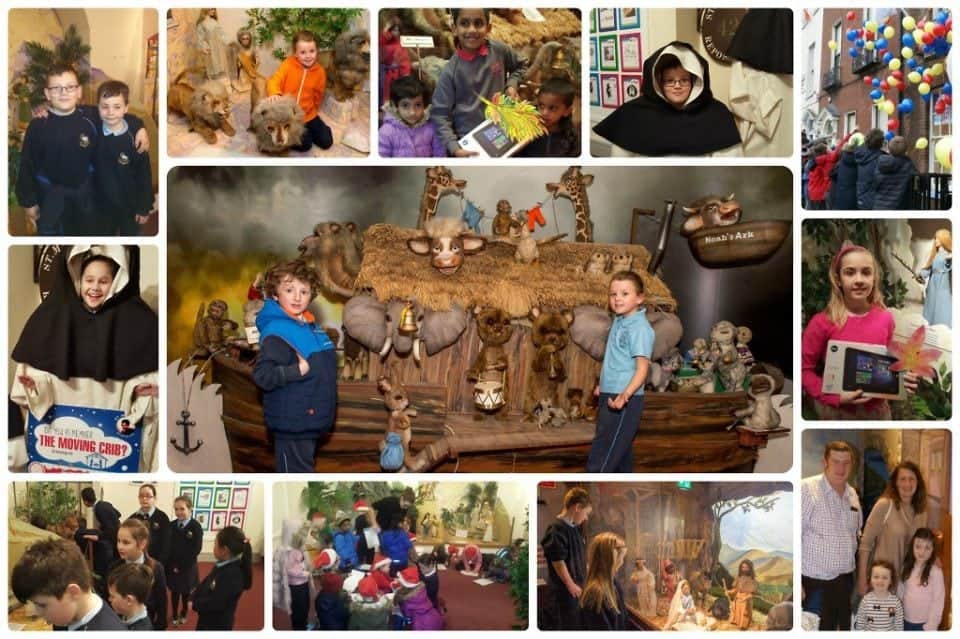 Day #11 Carols by Candlelight
Christmas carols, a candlelit setting, and full-period costumes make for a grand evening or an afternoon matinee. Carols by Candlelight at the National Concert Hall event is one to attend, brilliant sopranos, some time-honoured carols and uplifting music what could make for a better Christmas treat?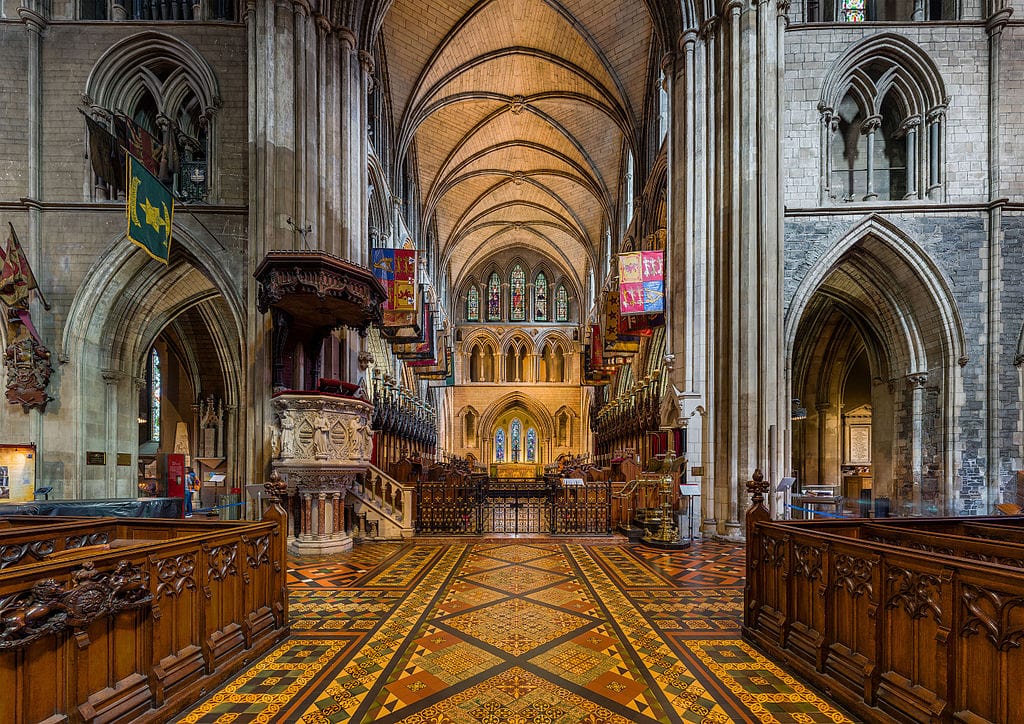 Day #12 Busking on Grafton Street
A good Christmas in Ireland wouldn't be complete without some shopping and busking on Grafton Street. Glen Hansard and Bono are expected every year on Christmas Eve in Grafton Street. Bono doesn't show up every year unless he is in town but Glen is usually there with a host of other musicians showing up for the cause.
Last year Bono, The Edge, Imelda May, The Coronas, Damien Rice and Glen Hansard. were among the artists who performed. All proceeds from the massively popular street show go to The Simon Community, a charity that works to end homelessness. The busking usually begins around 7 pm. Hang around, keep checking Twitter for the location and join the throngs on this special night @DublinCity.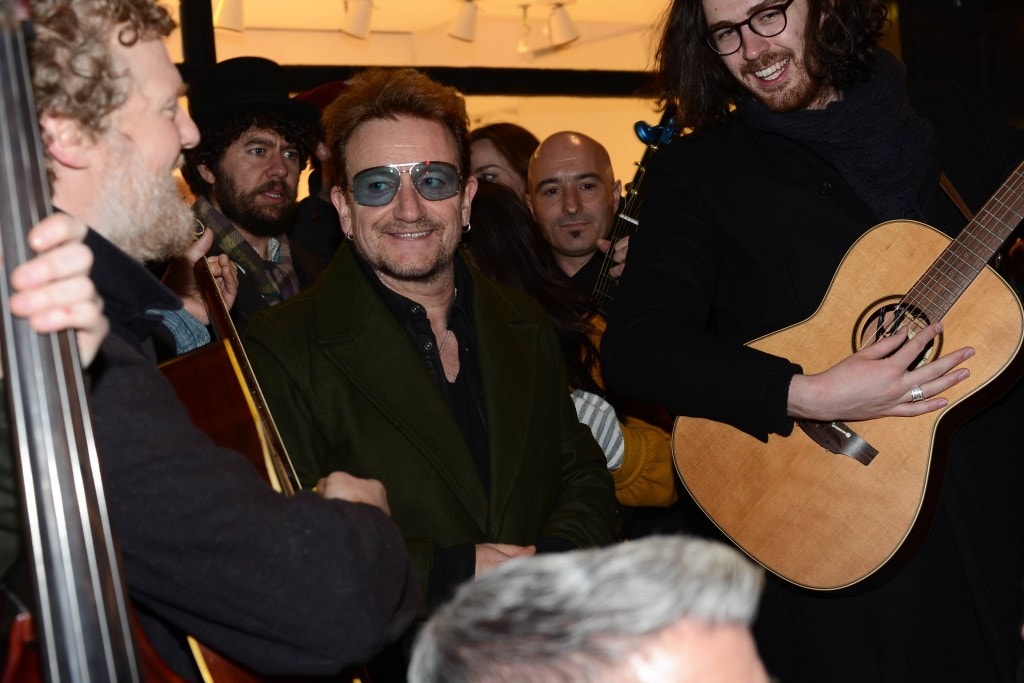 Planning a dream trip to Ireland? Everything you need to know
NYE Dublin
Gather together in the heart of Dublin with family and friends as the city comes alive for New Year's Festival Dublin, Ireland's biggest New Year celebration. Now in its tenth year, New Year's Festival Dublin is bigger and better than ever with six spectacular events set to take place over two days in the heart of the city on the 31st of December and 1st of January including an earlier family countdown event in Dublin Castle on NY Eve and lots of incredible live music.
Looking for ways to incorporate Irish Christmas traditions into your Christmas celebrations? Here are a few ideas for you. Darina Allen is one of Ireland's foremost Chefs and her Cookbooks sell in the millions. Grab yourself a copy of Darina's Simply Delicious Irish Christmas chock full of traditional Irish dishes to serve.
So there you have it all the things you can do in Dublin for Christmas – have you booked your ticket yet?
You might also like
Cool things to do in Dublin off the beaten path Ireland
53 Ultimate tips for travel to Ireland Céad Míle Fáilte
15 tips for celebrating St. Patrick's Day in Dublin
34 Great things to do in Dublin Ireland
Pin it to save it