Traditional Cuban Street Food
The first question I asked when I planned a trip to Cuba is what is the food like in Cuba? I have to admit that Cuba for foodies is somewhat inaccurate since the food in Cuba is really not that great. Due to blockades and lack of accessibility to many imported foods the hospitality industry in Cuba is somewhat lacking through no fault of its own. There are lots of options for traditional Cuban Food but it is buyer beware.
In recent years, in the US and within foodie circles there has been trending of Cuban food and recipes but traditional food in Cuba – the daily diet – is very simple, very bland and very different from that served in the tourist resorts. All-inclusive resorts in Cuba are the norm because they are allowed different food "rations" when compared to the average Cuban.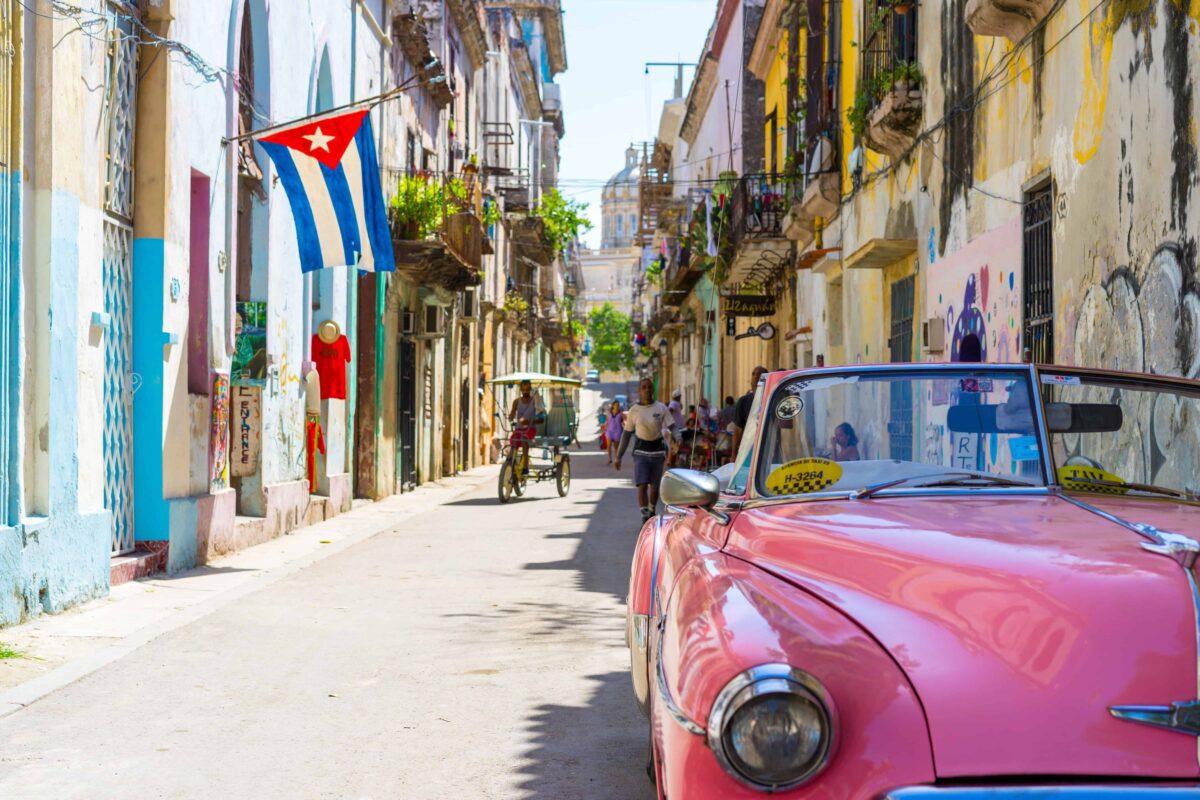 I have to add here that even in the tourist resorts you won't find amazing food, it truly is pretty average compared to what most Europeans and N. American foodies are accustomed to. Rice and beans are the standard fare which is supplemented by vegetables, sweet plantains, white rice, black beans, shredded beef, pork shoulder, and tropical fruit. Names like Arroz con Pollo, Ropa Vieja and fufu are all familiar items on a Cuban menu.
Food tourism is hopefully improving somewhat in Cuba with more food tours and cooking classes being started. Traditional foods from Cuba are seasonal and depend very much on what is available to the citizens to buy.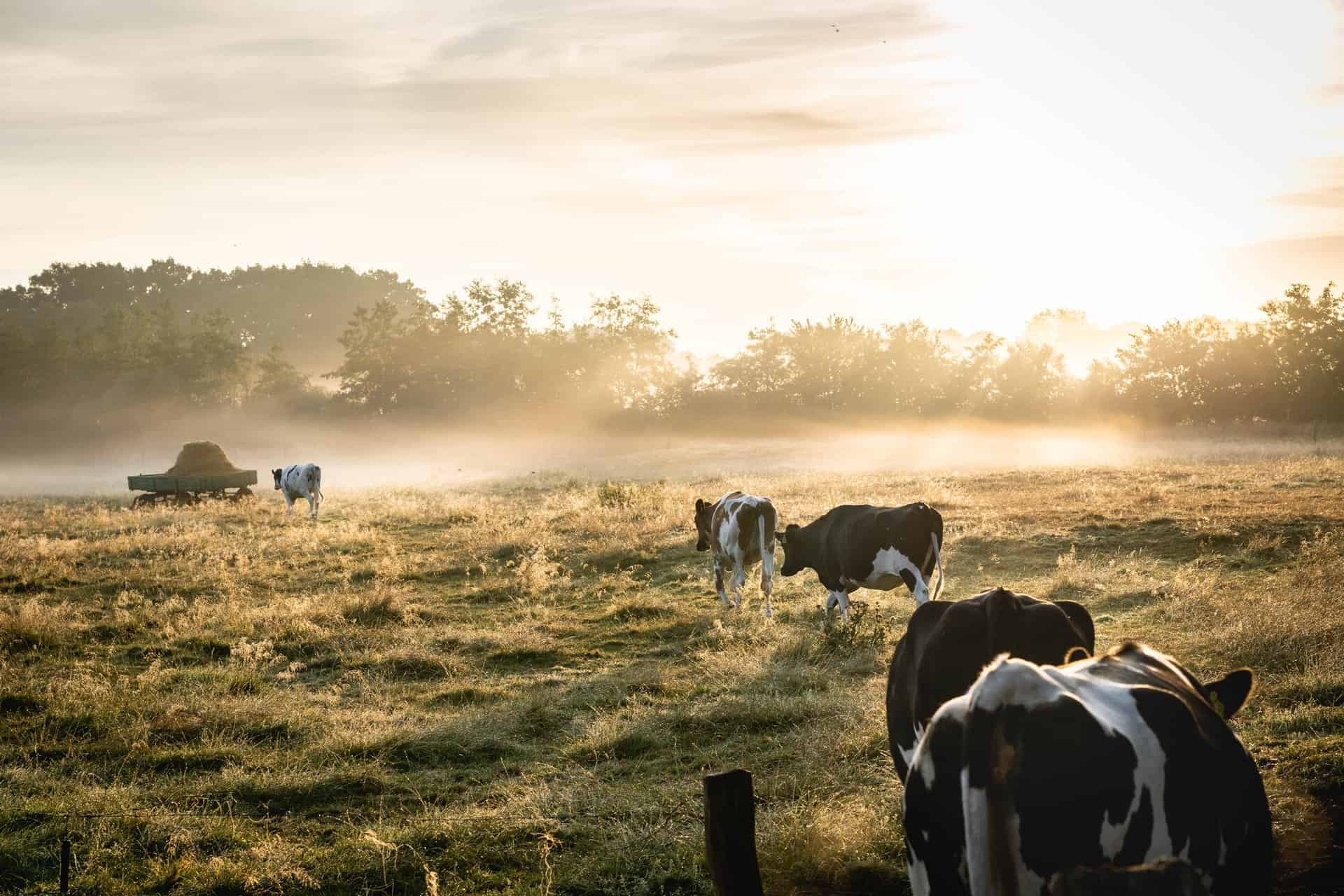 Beef is not day-to-day meat and most beef in Cuba is imported and not particularly good. The beef is sent to fancy hotels to feed tourists, and although some end up on the black market it costs an average of $38 dollars per pound.
Check out these 8 Helpful Tips before visiting Cuba
Cuban Street food
Much of what you find in Cuban street food or Cuban restaurants is mystery meat; try to avoid any snack or product with beef unless you are in one of the tourist resorts. Cubans love meat and are not really big vegetable fans which is interesting because the farmer's markets would send a locavore foodie into raptures, but what you can't get is really what you want and Cubans want meat.
I found this article by Janet from Journalist on the Run sums up my personal mixed feelings about Cuba perfectly.
Cubans do grow a lot of vegetables but these are dominantly cucumbers, tomatoes, onions and some root vegetables. Most of Cuba's agricultural efforts have been dedicated to sugar cane. As is common in most developing nations the US and later Russia tried to discourage Cuba from diversifying its agricultural base and ensuring that it kept accepting imported grain. Daily food rationing is standard in Cuba with little booklets called librettas identifying the types of monthly allowances of staples like rice, beans, sugar, soap and oil.
Farmer's Markets have been allowed to re-open since the '90s which has helped increase the food available to the Cuban people. Cuba does import beef and meat from Argentina, Canada and surprisingly the US, but US meat is sold to Cuba as nameless "beef" it is not passed through inspection and it is not graded in any way, unlike Canadian or Argentinean meats. I wouldn't be surprised if there is a lot of "pink slime" in Cuban burgers. Cuba also imports a staggering amount of chicken from the US most of it apparently through Tyson Foods.
The biggest influences on Cuban cuisine were undoubtedly Spanish and African but contributions came from Chinese immigrants, French, Portuguese and Arabic. Traditional Cuban cuisine is not highly flavoured they really lack seasonings and sauces. For tourists in the early years, Cuban food left a lot to be desired and was considered bland and boring in the resorts. In addition, Cuban cuts of meat differ widely from Western cuts of meat and tourists for a long time had no idea what they were eating.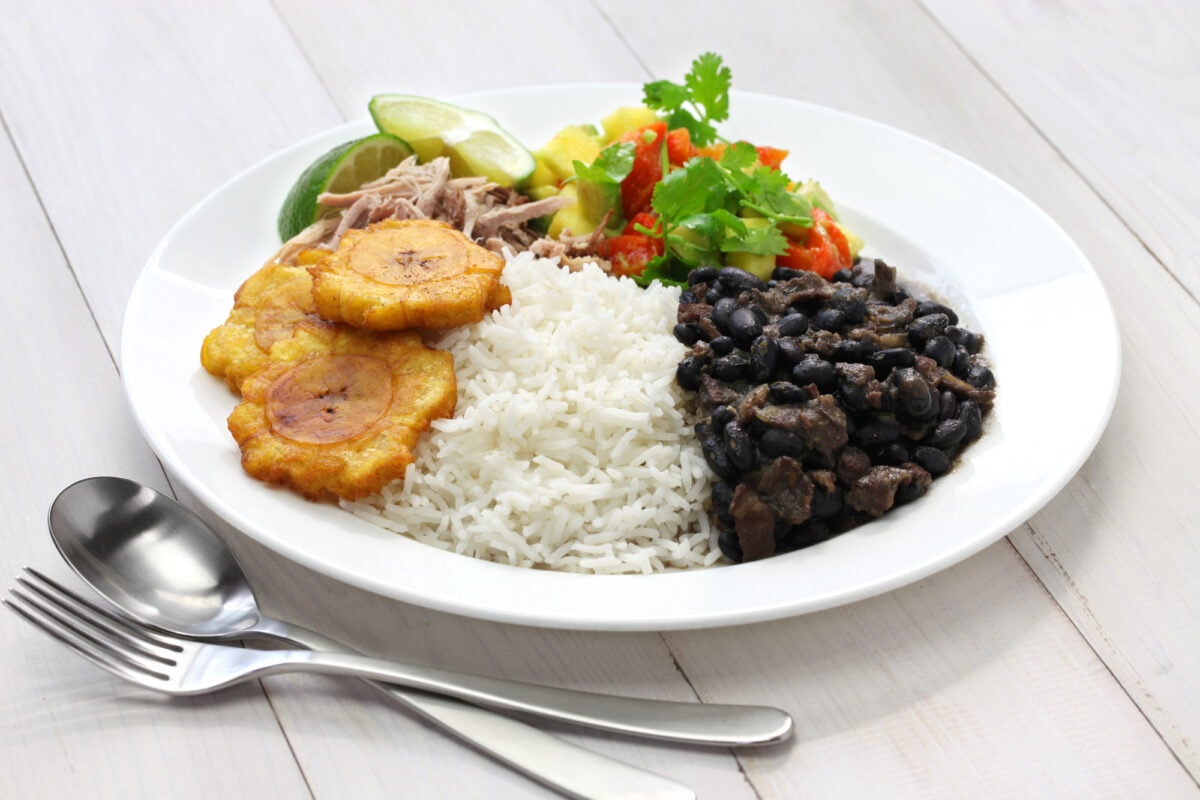 Cubans like meat – everything from pork to chicken is used and the most popular foods include rice, beans (preferably black beans) stews and root vegetables.
A traditional Cuban seasoning called mojo, which is a combination of lemon juice, onions, garlic, cumin and olive oil is used on anything and everything.
Chiles are rarely used in Cuban cooking and many dishes are flavoured very simply. Plantains are a common accompaniment in a variety of formats particularly fried.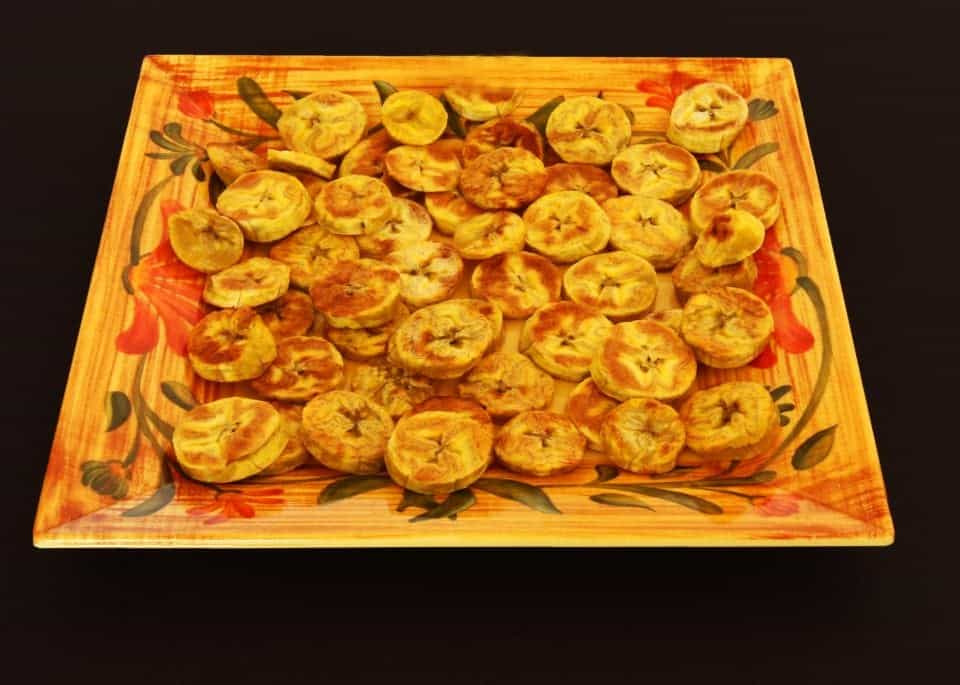 The base of most Cuban cooking is called a sofrito. This consists of finely diced green pepper, onion, garlic, oregano and ground pepper cooked quickly in an olive oil base.
Check out 25 Things You Didn't Know About Cuba
Traditional Cuban vegetables in any market are malanga, boniato and yucca, usually flavoured with a little mojo sauce. Meats are slowly roasted after being marinated in citrus juice such as lemon or lime. A favourite Cuban and Latin American citrus is the sour orange, which is actually a Seville orange used for British marmalade. The sour orange crossed the water to the Yucatan in Mexico where it became a favourite marinade to be used in the staple Conchinta Pibil.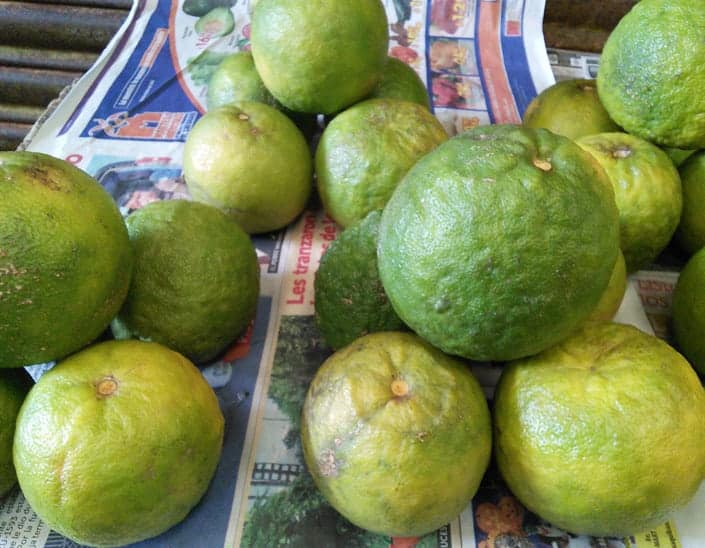 Breakfast in Cuba
What is a traditional Cuban breakfast? A Cuban breakfast generally includes a tostada which is not your typical corn tortilla as served in other Latin American countries. A tostada in Cuba is a lengthwise slice of Cuban white bread that is toasted and buttered and is very crisp (this is similar to a tostada that would be served in Spain). It can be served Spanish style with tomato on top but usually, there is no olive oil for drizzling.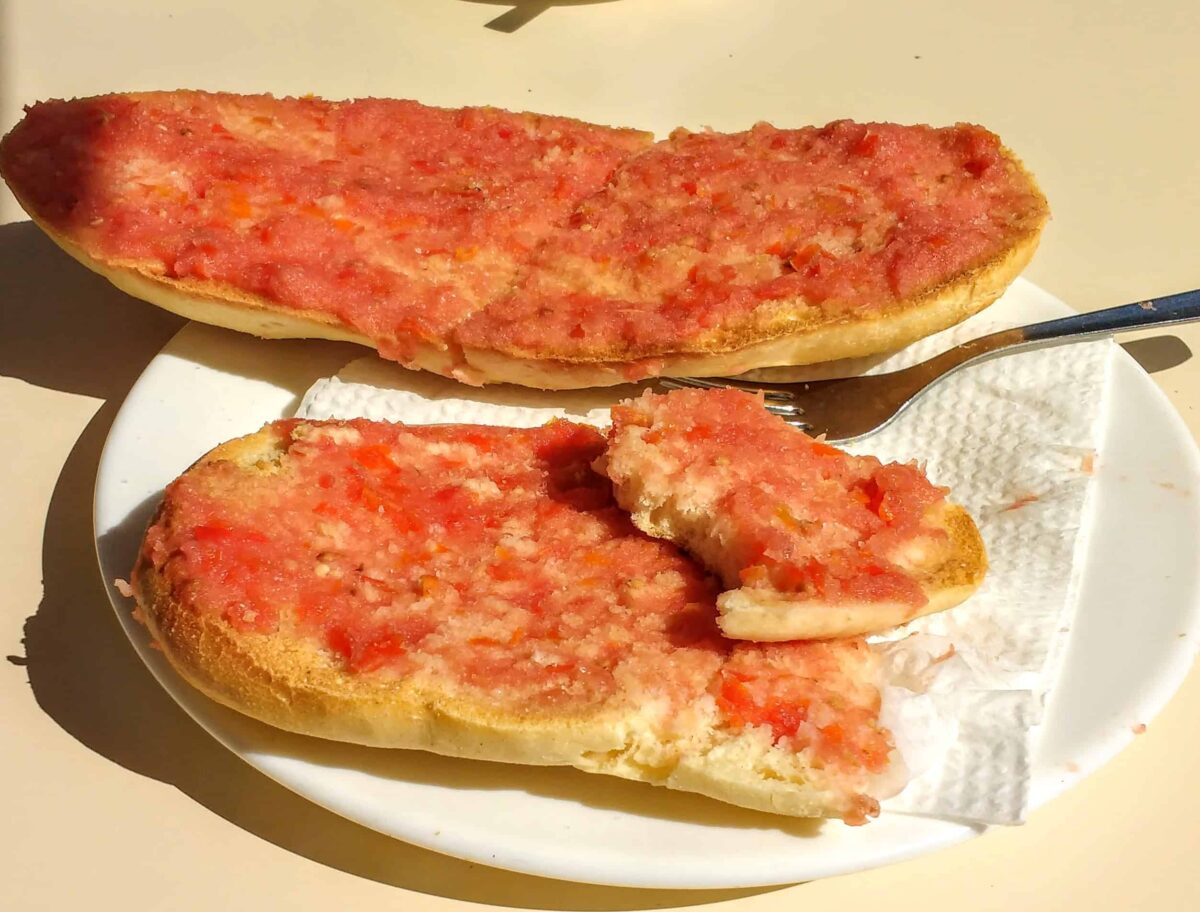 The tostada is torn and dipped into the addictive Cafe con Leche, a luscious coffee made from warmed milk and espresso.
Other favourites include Cafe Cubano which is a Cuban version of espresso with Demerara sugar, along with croquetas which have a creamed smoked ham filling in a light breading that is fried till crisp.
Lunch in Cuba
A Cuban lunch is usually quite light; it could include chicken or meat empanadas or a Cuban sandwich. These have rocketed in popularity along with all things Cuban in the foodie world.
Cubano – Cuban Sandwich
A popular Cuban food which is now found around the world. A true Cuban sandwich involves crusty Cuban bread spread with butter, and mustard, dill pickles a generous slice of pork and or ham and some good Swiss cheese which is then grilled to toasty perfection. Well, this is what you would get in the US if you ordered a Cuban Sandwich the reality in Cuba due to lack of food can be somewhat different.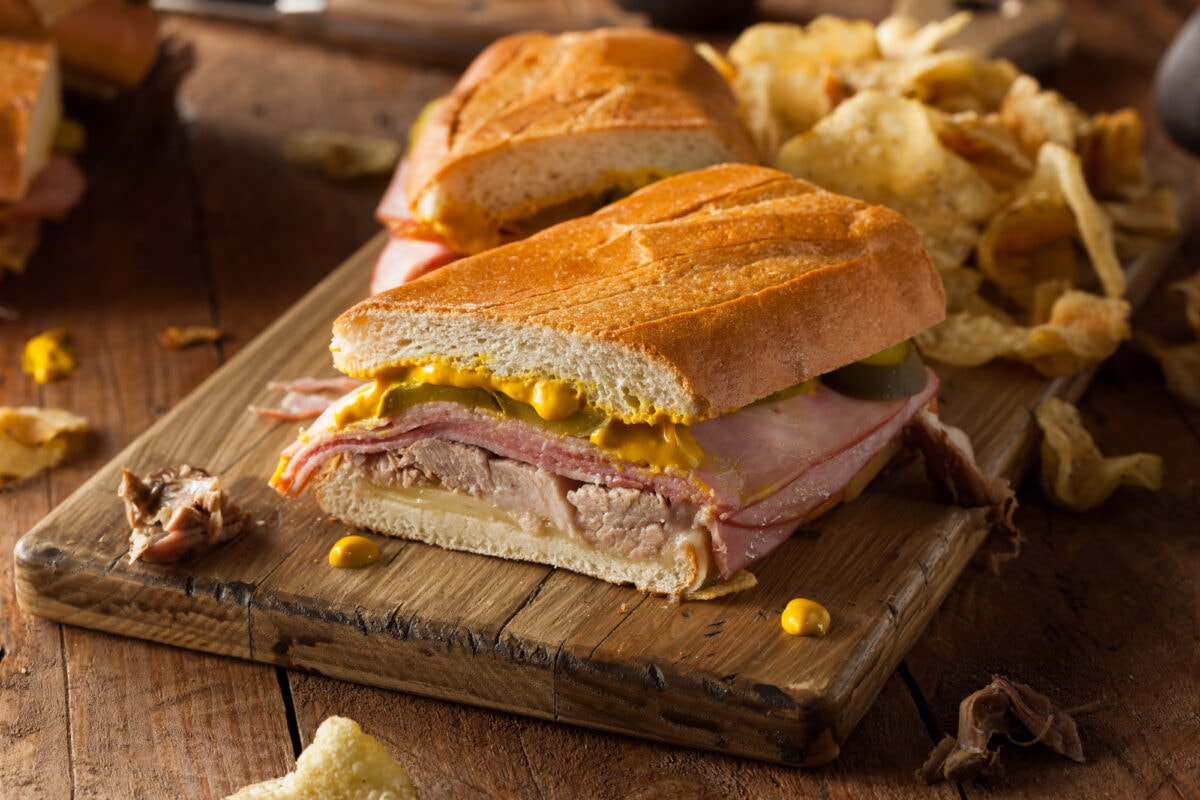 Cuban empanadas
Another great lunch treat is the Cuban empanada. Empanadas are hand-held pies that are found all over Latin America with a wide variety of fillings. In Cuba these are filled with minced meat called Picadillo the pies are then deep fried.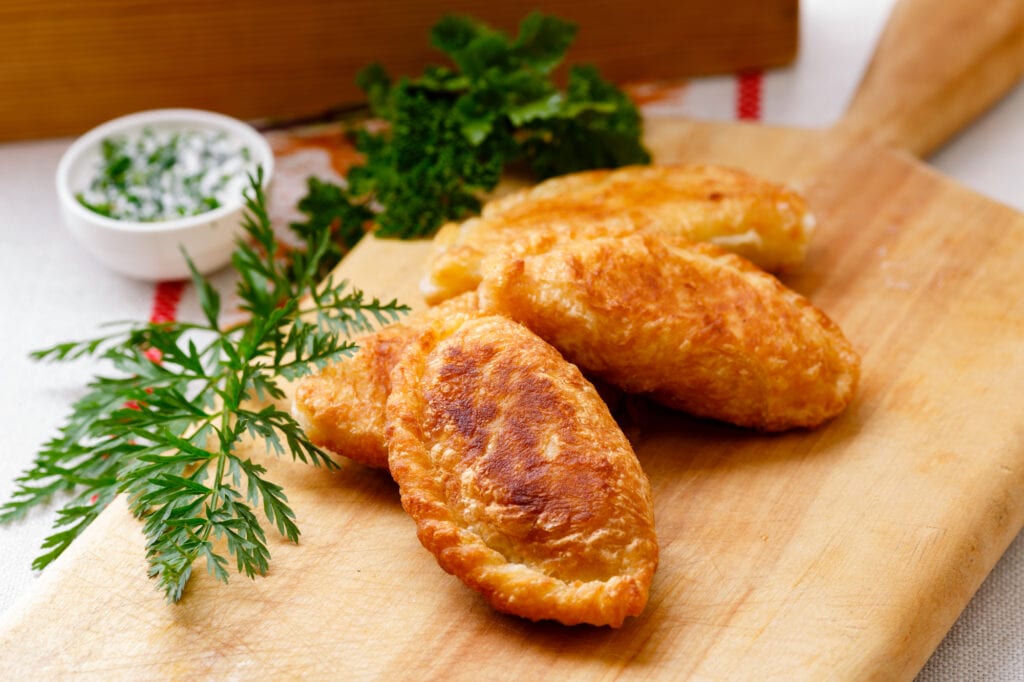 Traditional Cuban Dinner
In Cuba dinner is a bigger meal and the whole family will usually sit down to a meal that would consist of the classic Moros y Cristianos with the main dish of chicken, fish or pork and probably some fried plantains. If there is a salad it would be tomato with avocado and onions.
Ropa Vieja – Cuba's National dish
Ropa Vieja is a favourite Cuban dish that means "old clothes". Many of the original Cuban colonizers were from the Canary Island where ropa vieja was a very popular traditional dish. They continued to cook and eat the foods from home and today ropa vieja is the National dish of Cuba.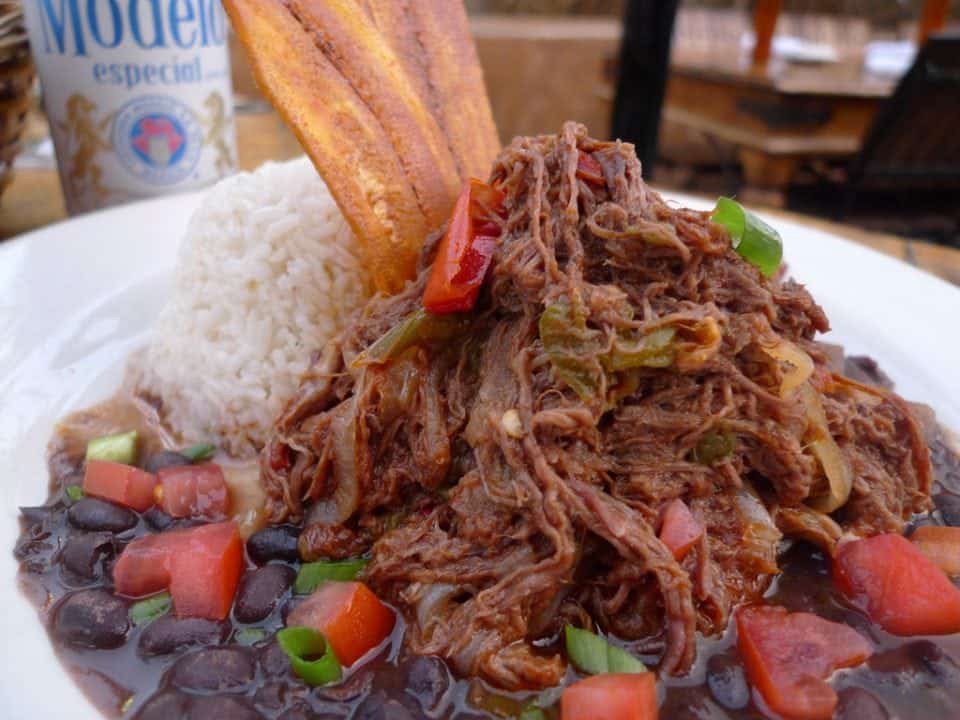 Desserts would be anything from rice pudding to a flan, which is caramel-flavoured custard.
Desserts are accompanied by a Cafe Cubano. Another Cuban favourite for dinner are stews called ajiaco with lots of garlic served with boiled green banana mashed into a creamy paste in place of potatoes this is called fufú which comes from West Africa.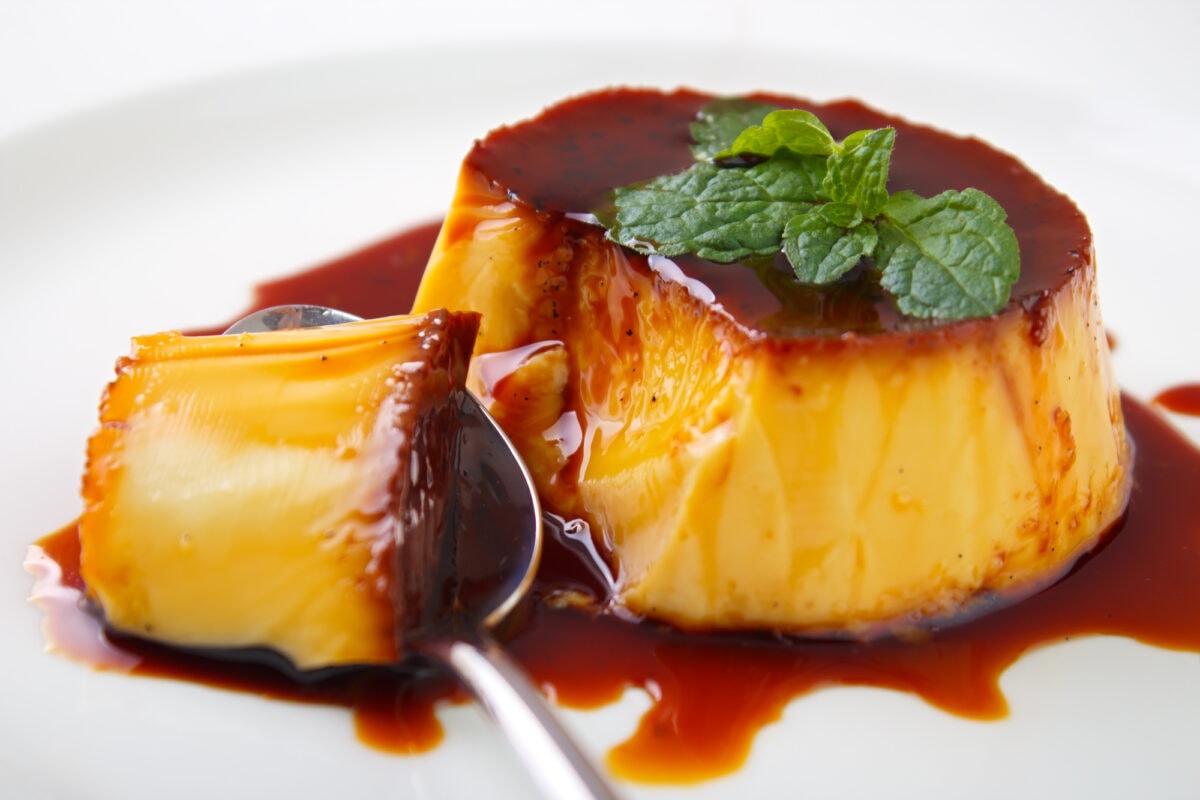 Special occasion meals in Cuba
For any special event, the Cubans love to have a slow-roasted pig. Marinated in sour orange, garlic and salt the pig is roasted on an open spit and cooked very slowly for hours. The skin or crackling is beautifully caramelized and the fat is rendered down so the meat is incredibly moist and juicy.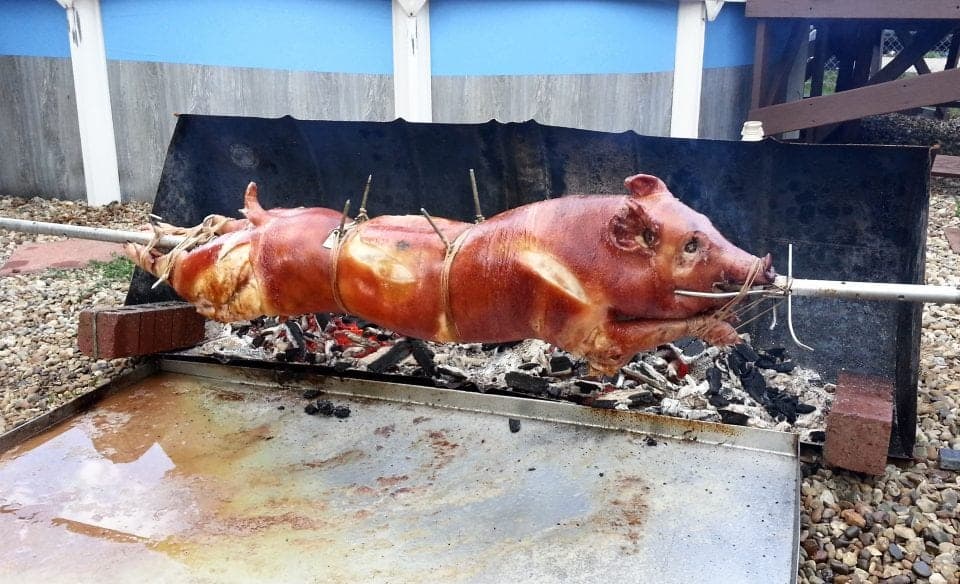 Served with the main meal would be Moors & Christians also known as congri. A salad of boniato marinated in mojo, peccadillo which is spiced beef, onions and tomatoes and perhaps some helados (ice cream), flan or Chu which are tiny puff pastries filled with meringue.
Snacks in Cuba
Are churros Cuban? Churros originally came from Spain but Cubans do like their bite-sized snacks and sweets and churros the deep fried batter style doughnuts dusted with icing sugar are wonderful dipped into hot chocolate. Chu pastries are filled with a French meringue or galletas which are sweet biscuits.
Tempting treats to be found in most Cuban bakeries can include savoury empanadas filled with meat or cheese, and croquetas which are breaded deep-fried treats of meat, cheese or potato. Pastelitos are puff pastry hand pies that could be sweet with guava or savoury with meat and cheese.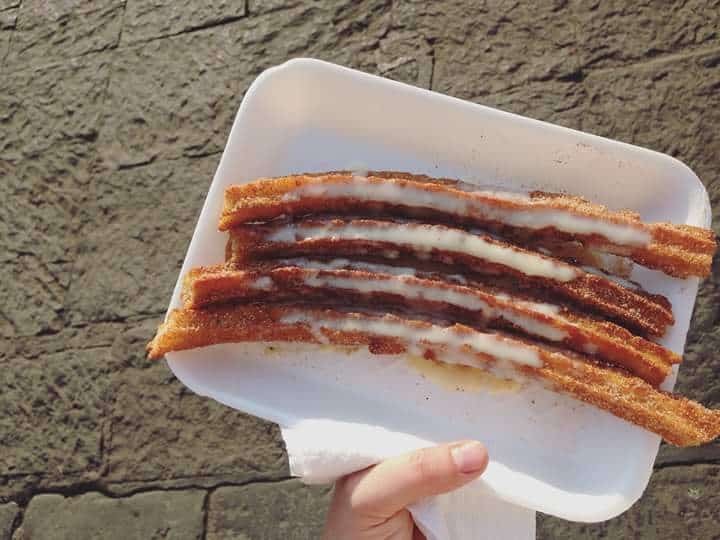 Chain restaurants like Burger King or McDonald's have not been allowed to set up in Cuba and so the Cubans have created their own versions. El Rapido is state-run and the food is very similar to US Fast food. Hamburgers, hot dogs, fries and you can even get a beer with your meal. They are not fast as the El Rapidos have table service and the lines ups are often 20 minutes or longer. The prices are cheap however and they are open 24/7.
In Cuba most restaurants are government-owned, they have slow service and very bland food. Paladares are privately owned restaurants usually set up in people's homes they are supposed to be strictly regulated and not allowed to serve certain items such as lobster but they can and do serve these "forbidden" dishes.
Street food in Cuba
A relatively new phenomenon in Cuba most of the street food 5 years ago was fresh fruit and drinks since the loosening of entrepreneurial laws by Castro many street food carts have sprung up. The one food that has sprung up everywhere in Cuba is the street food pizza. A thick doughy crust with a sweetish tomato sauce and some rather chewy cheese it is not US-style pizza by any stretch of the imagination but it is cheap at around 20 cents a serving and you can add some of your own toppings if you happen to pick up some fresh tomatoes and avocados at a stand nearby.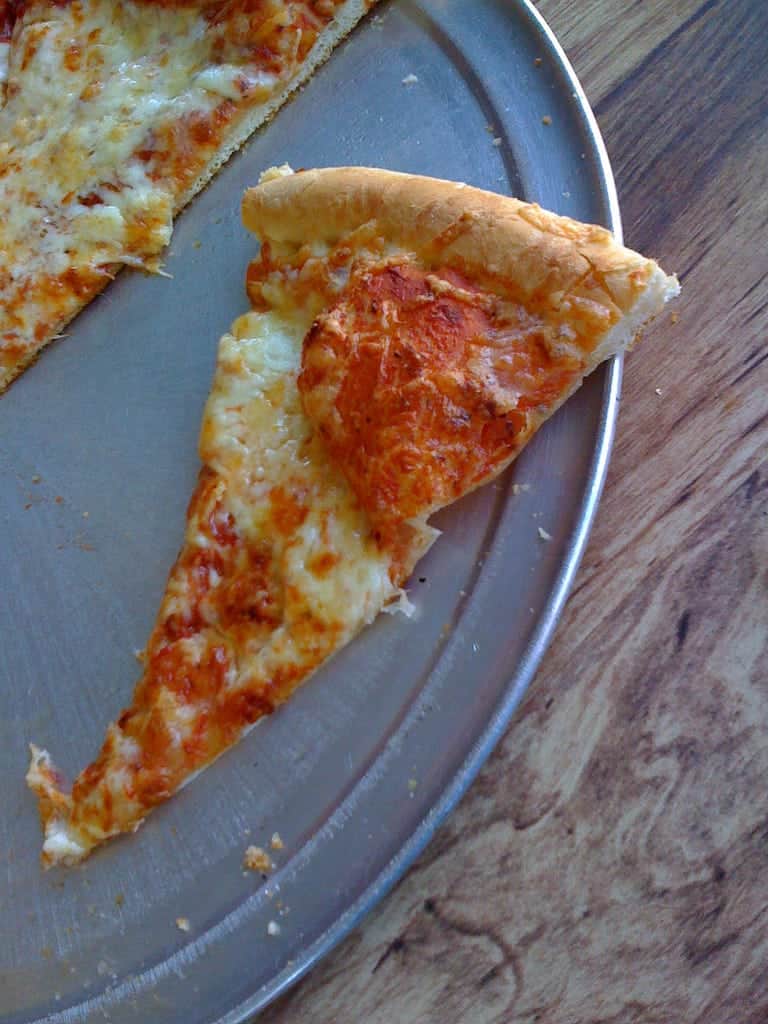 The fried egg sandwich is another Cuban street food staple, simplicity itself a fried egg in a soft white roll for around 10 cents a sandwich and can be topped with cheese or a slice of ham.
Beware the ham though it could be any combination of meats and often sits around in the heat.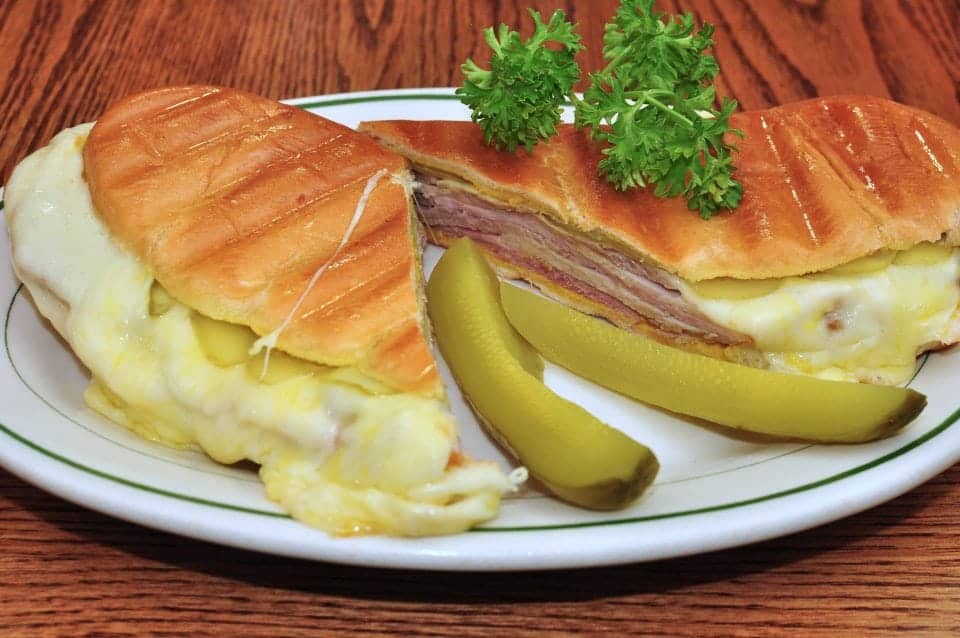 Cubanos are now available from takeout windows and street carts this is the classic Cuban sandwich of grilled bread with a slice of pork and Swiss cheese with mustard and pickles, often served with onions, ketchup and plantain chips.
Classic Cuban street foods include:
Coquite Acaramelado
Churros
Manis
Papa Rellena
Tamales

Chicharritas De Plátano

Pan con Lechon
Pan con minuta

Chicharrones

Ice-Cream
batidos
guarapo
Cuban Coffee
Coquito Acaramelado
A dessert this little round plump cake is a boiled treat coated in a sugar glaze. Made from sugar, coconut and cocoa it is boiled rather than fried.
Churros
Traditionally a Spanish treat but served all over South America and Cuba these are warm deep-fried golden batter sticks sprinkled with icing sugar. Crunchy and chewy they are a wonderful treat hot out of the fryer with a chocolate sauce.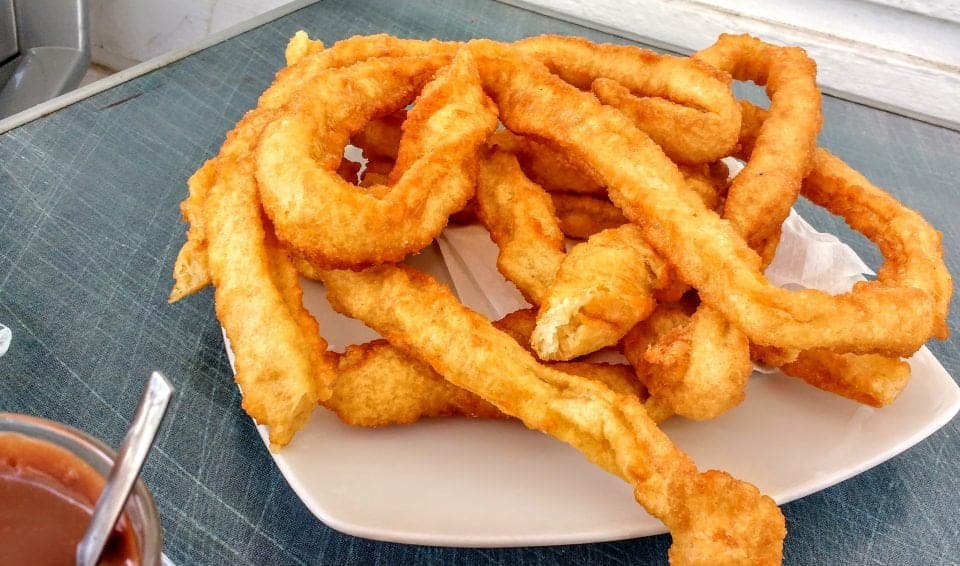 Manis
Or roasted peanuts to us North Americans, freshly roasted and salted and sold it little white cones of paper, simple but delicious.
Papa Rellenas
What could be better than little fried stuff potato balls, filled with seasoned beef or cheese?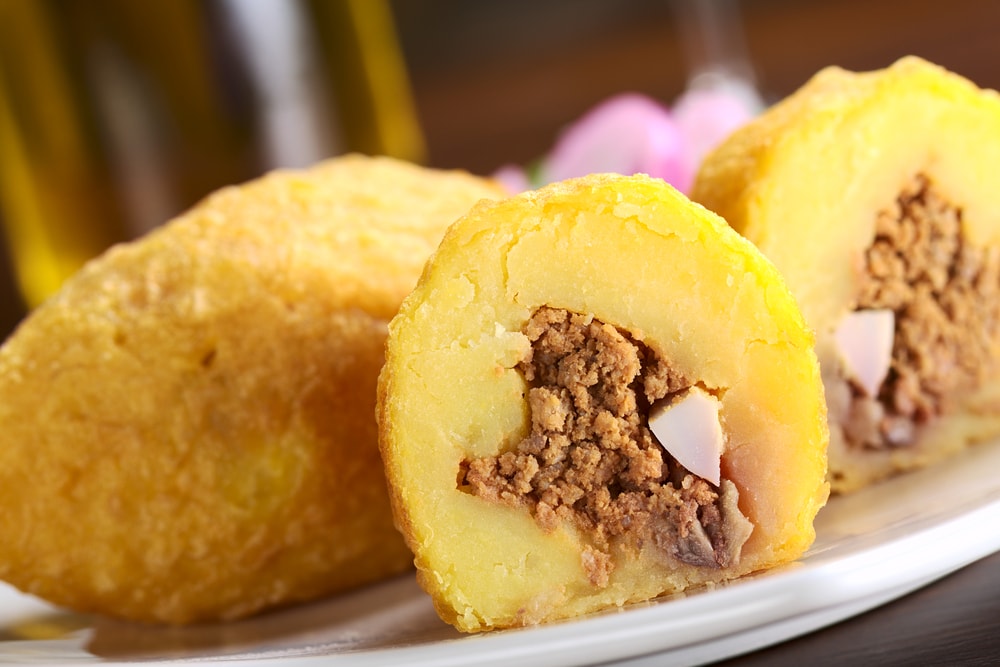 Tamales
Classic Latin American tamales use a ground corn masa wrapped with meat or cheese and spices into a corn husk and steamed for several hours.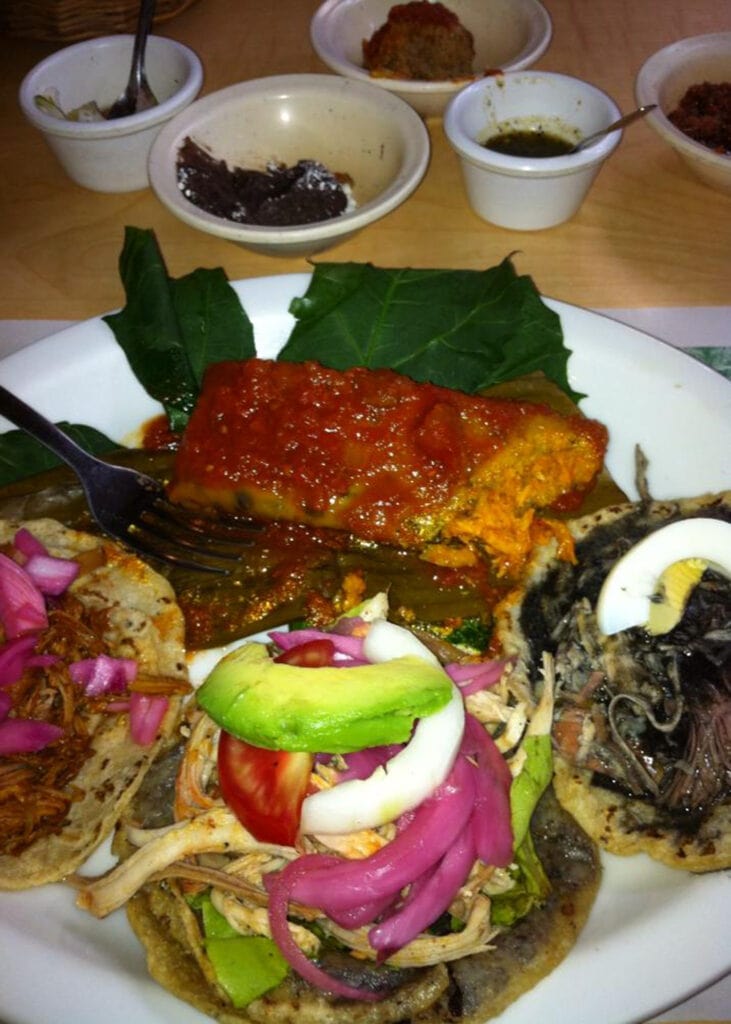 Chicharritas De Plátano
Put simply these are plantain chips, thin slices of plantain cut diagonally and deep-fried great with just a sprinkling of salt.
Pan Con Lechon
This is a roasted pork sandwich soaked in pork juice between 2 slices of a Cuban bread roll that have been grilled and pressed.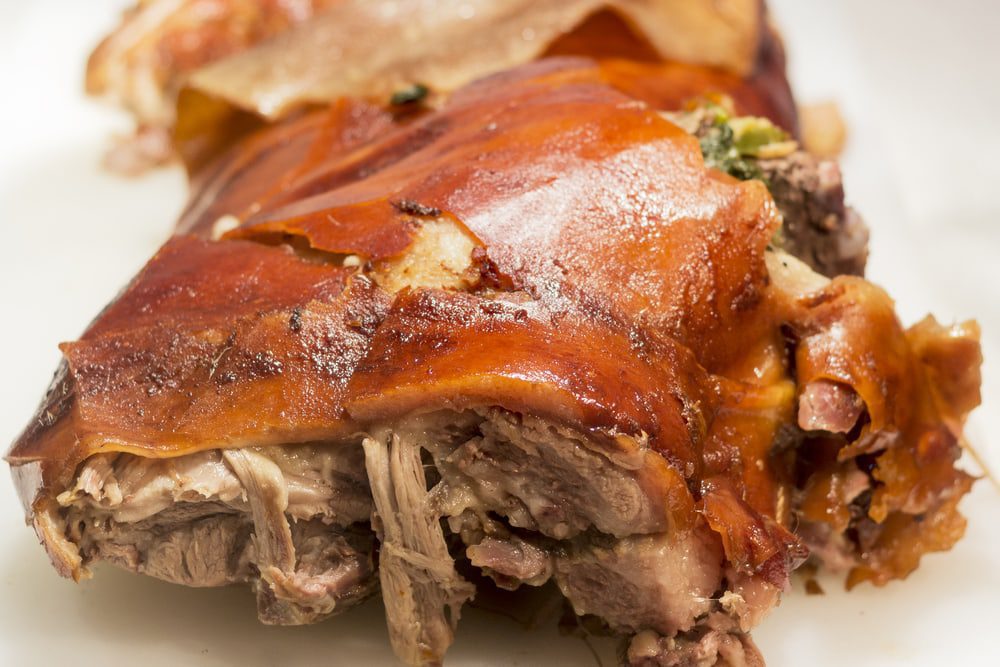 Pan con minuta
A fresh fish fillet that has flour and egg breading and is flavoured with mojo and served sandwich style. Mojo is a sauce or marinade made with garlic, olive oil, or pork lard, and a citrus juice, and sour orange orange juice which is used in Yucatecan foods.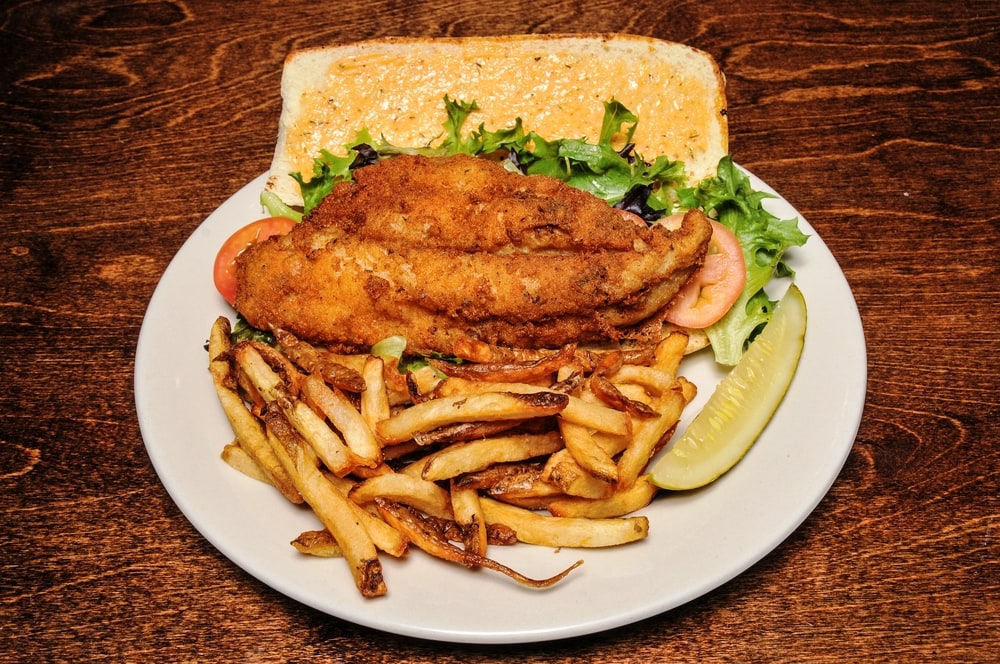 Chicharrones
There are two kinds of these Chicharrones de empella, which are the super crunchy pork skin cracklings served on white bread and chicharrones de Viento, which are just the cracklings sold in white paper cones.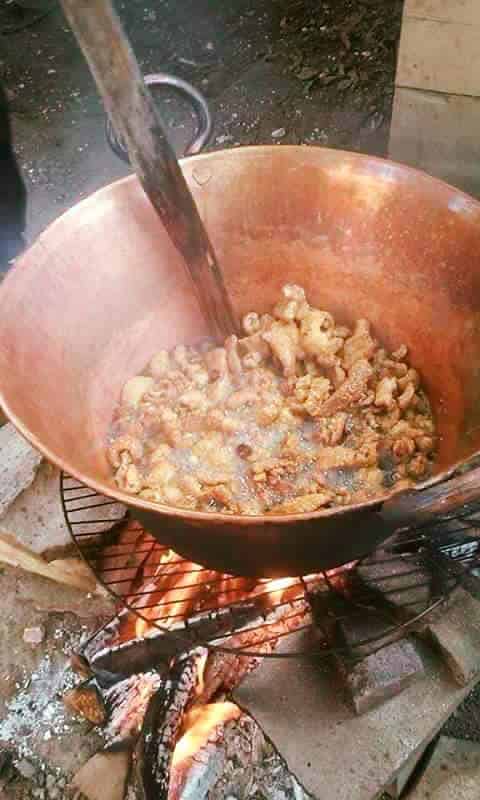 The best ice cream in Cuba
Ice Cream is served everywhere in Cuba the best ice cream can be found in Havana at the famous Coppelias' creamy, rich and delicious just the best. On the streets, there are many varieties of ice cream and Duro Frios which are essentially fruit and water with sugar cane similar to a sorbet.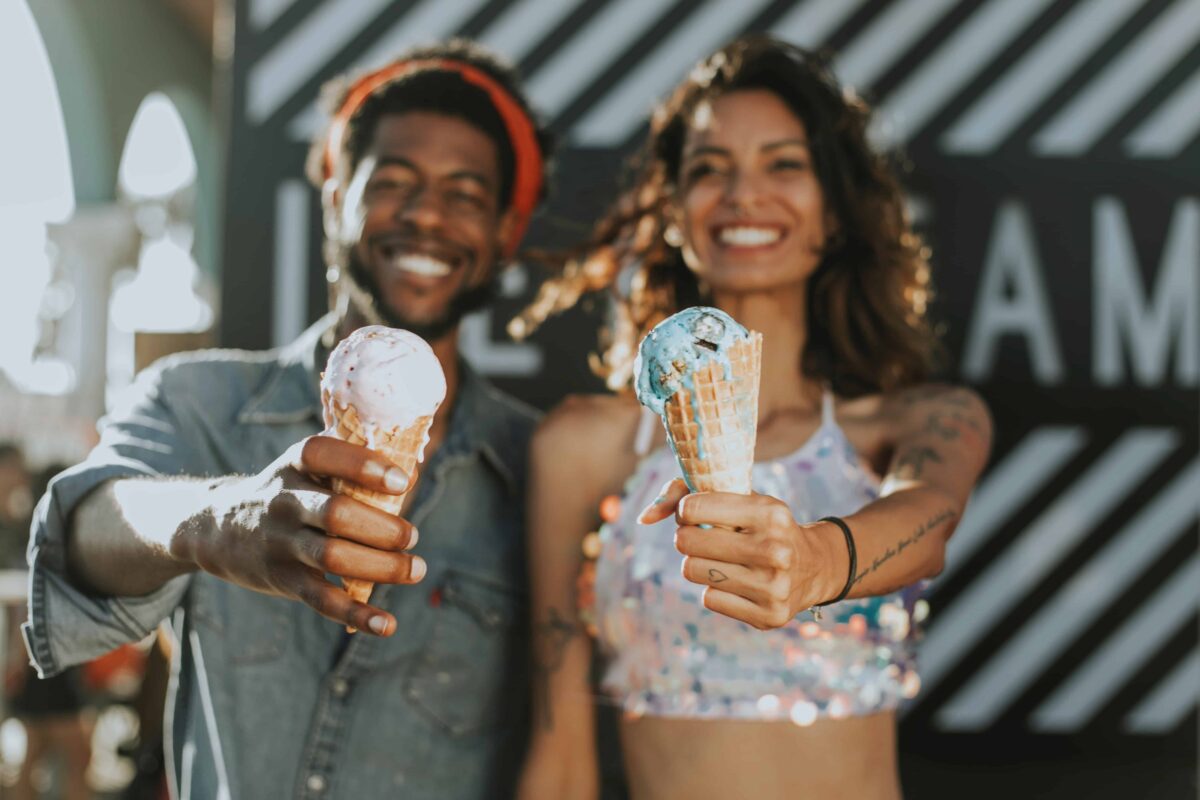 Street Beverages in Cuba aka refrescos and bebidas
Batidos
Batidos are essentially a blended fruit milkshake the most popular flavours are guava or papaya. They are inexpensive at around 15 cents a drink.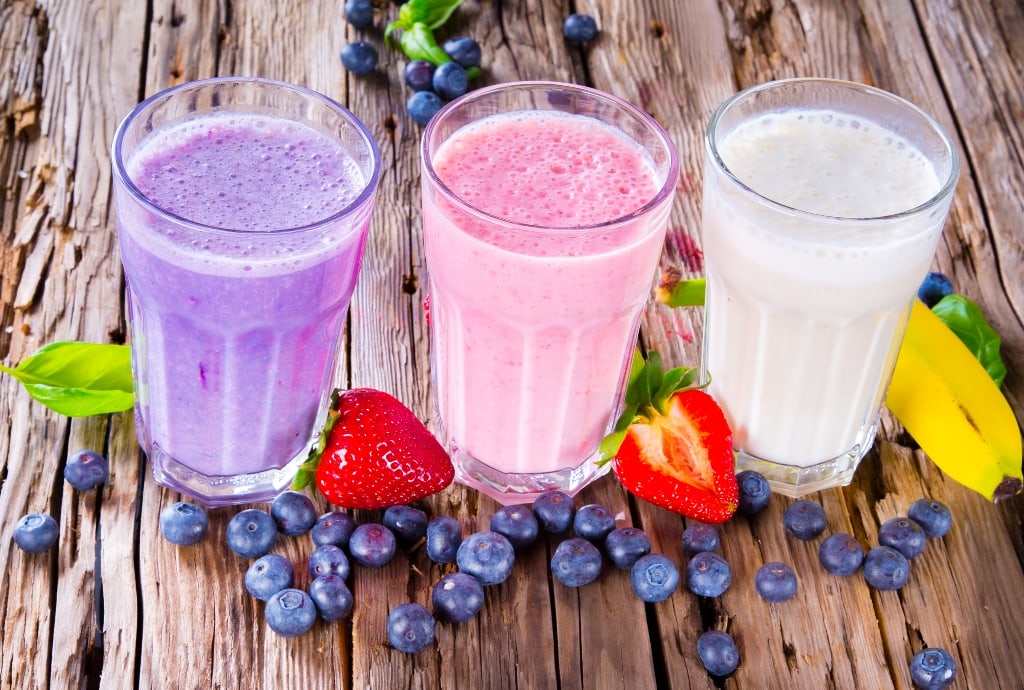 Guarapo
Is nothing more than fresh-pressed sugar cane juice served over ice it is an incredibly refreshing drink and can become quite addictive.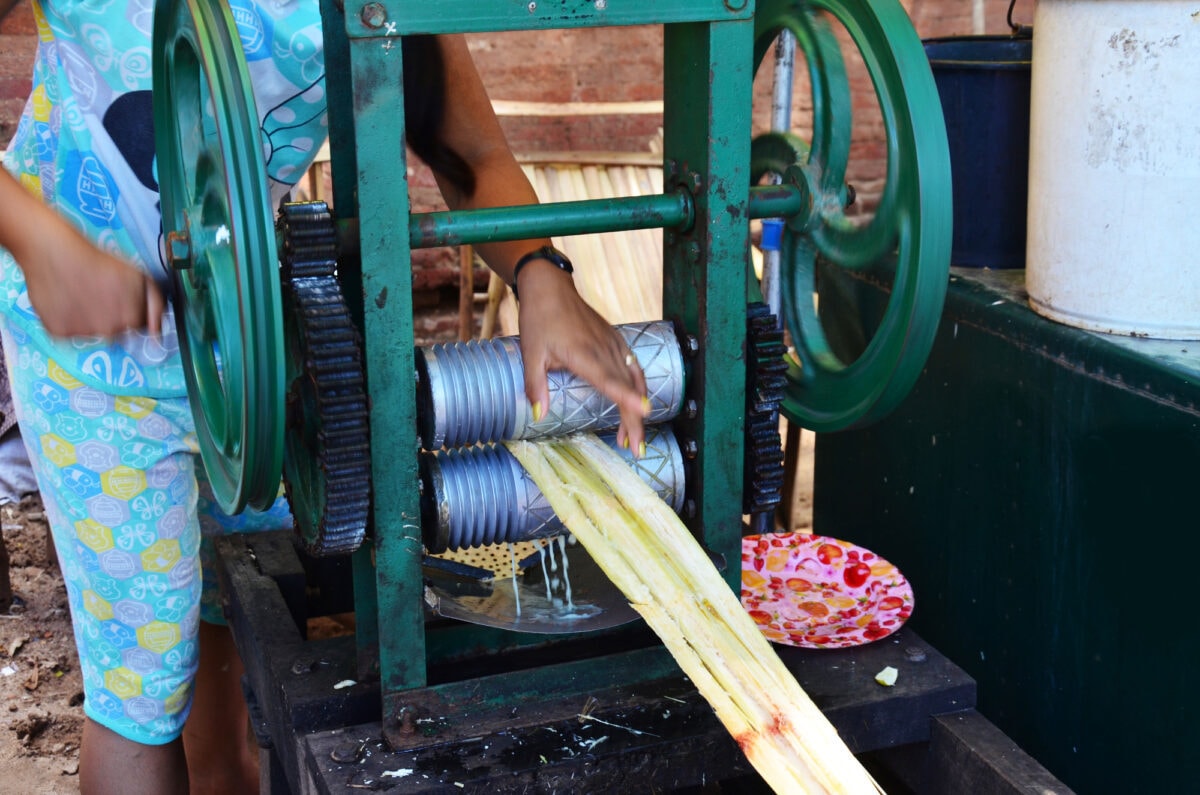 Coffee in Cuba
Cubans were first introduced to coffee in 1791, the plants had been grown in Cuba from 1748 but it was the French colonists fleeing Haiti that introduced Cuba to coffee production methods that allowed Cuba to become a major exporter of coffee to Europe particularly Spain.
In the years before the revolution, the Cuban coffee export market outweighed sugar and was valued at over $21 million. With coffee being one of its most valuable exports it also became a Cuban icon and a daily ritual. When the revolution took place the Cuban coffee industry was nationalized and the quality began to decline along with the quantity. Cubans are allowed to buy around 2 ounces of coffee every 15 days and the quality is very poor as it is mixed with items like chicory to extend the quantity.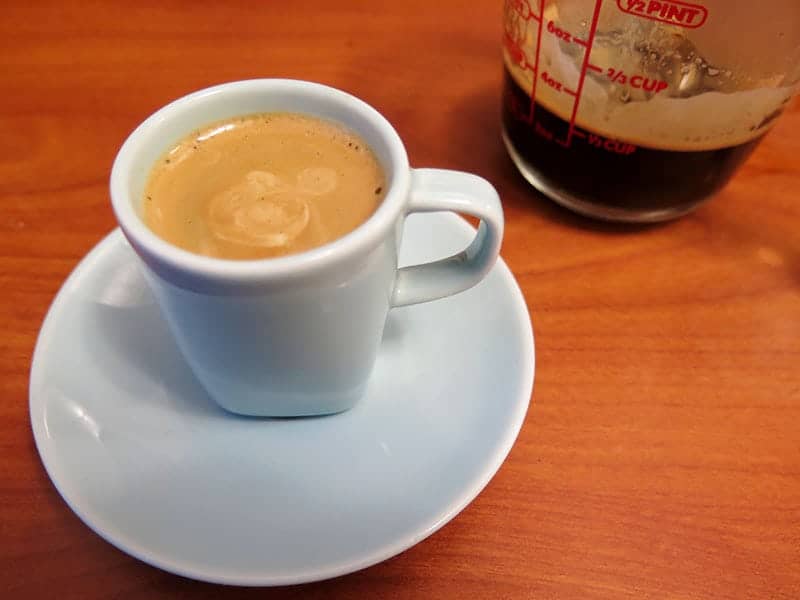 There is a great deal of hope that with US relations becoming better there will be more food available in Cuba and more coffee. US agricultural representatives are already in talks with Cuba and getting positioned to serve Cuba's requirements for food, grain, livestock and agricultural assistance.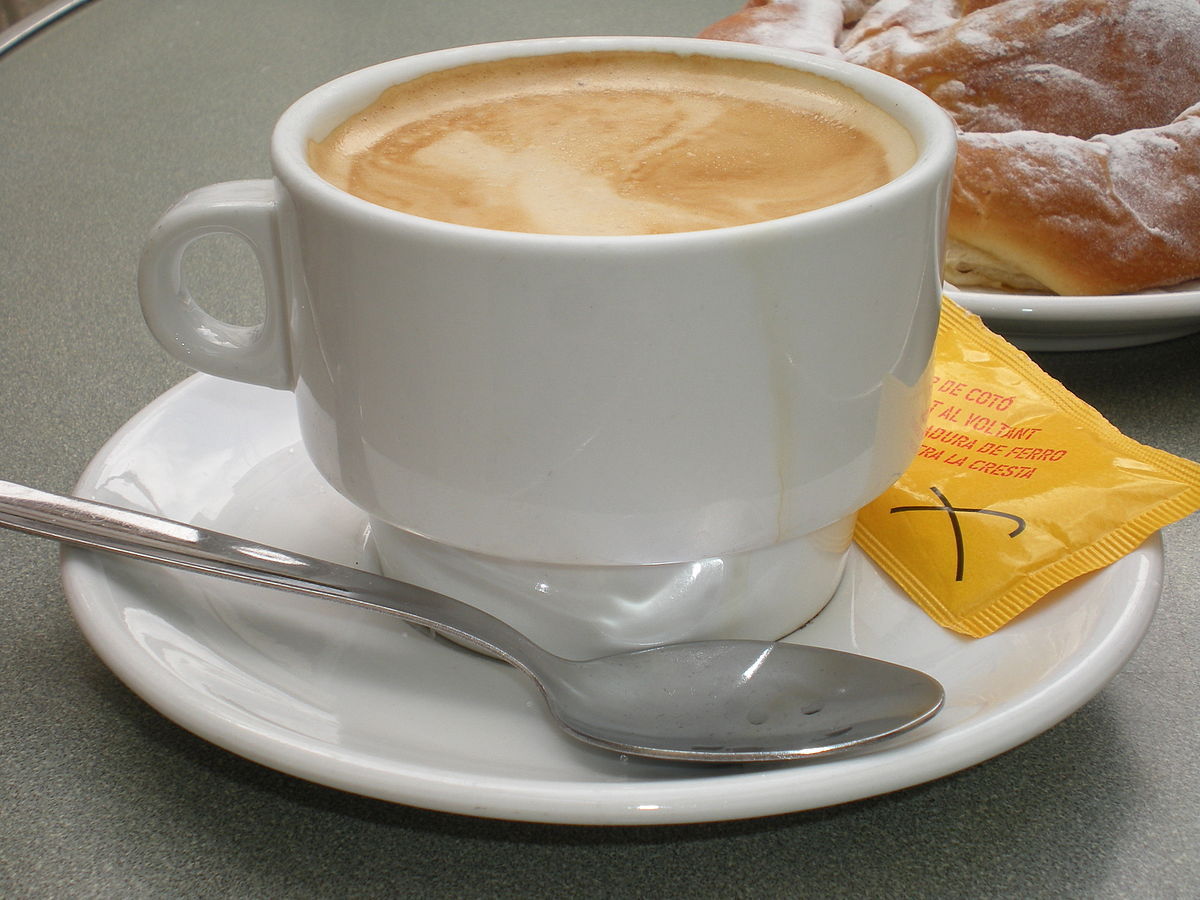 Café con leche is coffee with warm milk generally the majority is milk and it is mixed with a lot of sugar. This is Cuba's favourite breakfast coffee.
A Colada is when Cuban coffee is made in a stovetop espresso maker. When the coffee has come to a boil you pour a small amount into a mixing cup with a few scoops of sugar, this is mixed into a sort of sugar paste and then more hot coffee is poured onto the sugar it is then served in small coffee cups called "tasas".
A Cortadito follows the same process, and is served in the same or slightly larger glasses and is mixed with milk and sweetened even more.
For 1 peso you can have a tiny thimble full of sweet Cuban coffee called a Coffee Cubano, it is premixed and you only get around one mouthful but it is sweet and has one heck of a caffeine kick.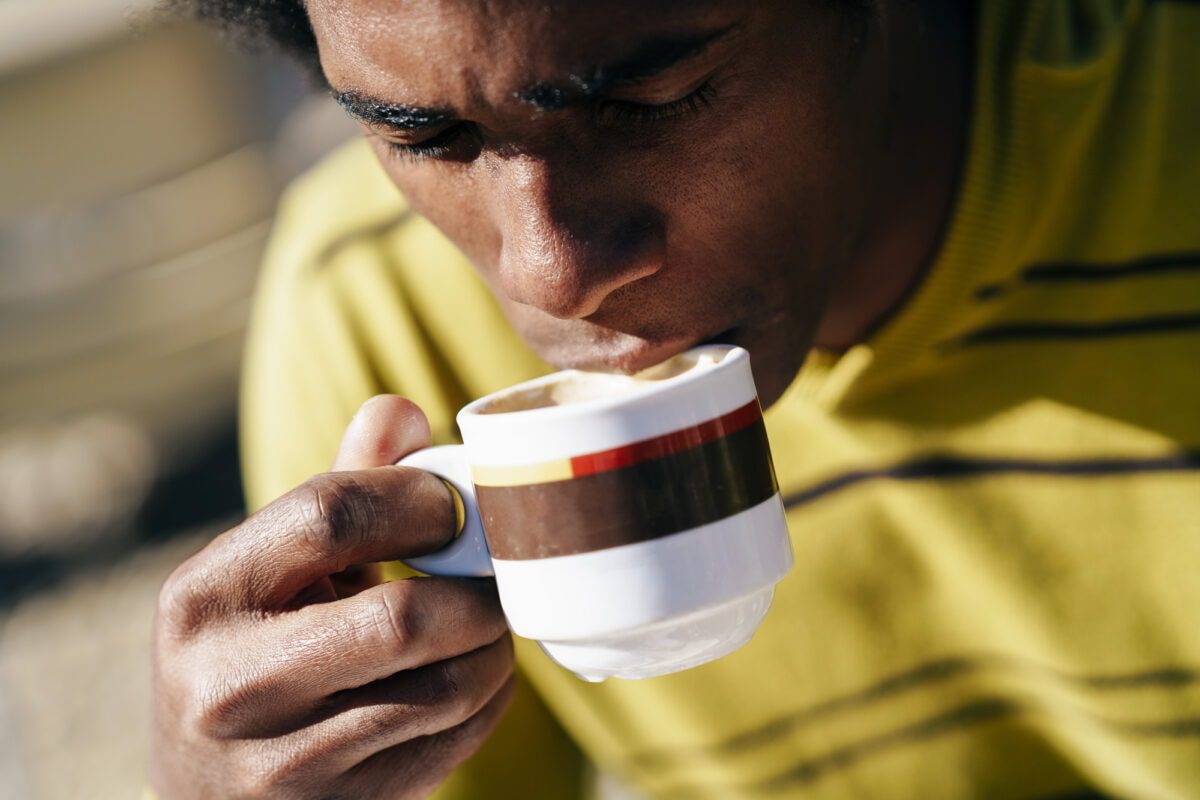 Ayngelina has written the perfect article on how to make Cuban Coffee on her blog Bacon is Magic. This is important as Cuban Coffee is most definitely an art not to mention an absolute pleasure to drink.
Do you love international foods or travelling for food? Check out this article on We Travel for Food
I am fascinated by international foods and in finding locations where the food is not the usual run-of-the-mill tourist items – I have been exploring the world of micro-cuisine which has many definitions.
You might also like
Food Tourism experiencing culture through food and drink
Food Travel 27 stories of food around the world
148 National Dishes of countries around the world
47 of the best traditional Canadian foods
Food in Brittany: Fall in love with the food of Bretagne
What was your favourite Cuban food?

Latest posts by Faith Coates
(see all)