Food Tourism experiencing culture through food and drink
Food tourism may sound like some kind of new trend but culinary experiences, culinary tourism, gastronomy tourism, travelling for food and travel for food have all been around for a very long time – we just didn't call it that. Foodie is a term that has been mocked as pretentious or affected and folks who call themselves foodies have been made the butt of many a joke.
So let's begin with defining what a foodie is:
A foodie is a person who has an ardent or refined interest in food, and who eats food not only out of hunger but also as a hobby. The related terms "gastronome" and "gourmet" define roughly the same thing, i.e. a person who enjoys food for pleasure. Wikipedia
Food tourism, gastronomy tourist, and culinary tourism are all words that define people who travel for food experiences. This means that we want to experience the culture and environment of a particular country or area through eating and appreciation of its food and drink.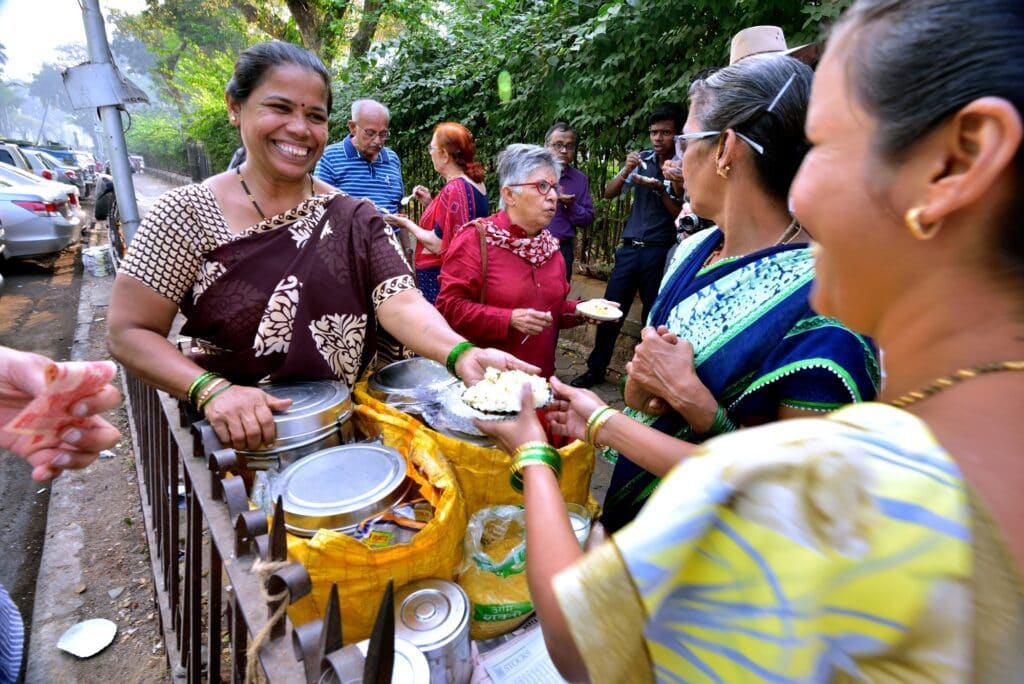 What Is Food Tourism?
"Food tourism is the act of travelling for a taste of place in order to get a sense of place." Erik Wolf, World Food Travel Association.
The importance of culinary tourism
Why gastronomy is essential to the tourism experience
Through food we learn about the culture of a place, food culture itself is learning to understand on a deeper level how food binds us together as communities. Gastronomy constitutes an integral aspect of culture, reflecting the rich tapestry of traditions and values held by all countries.
Sharing food, learning how that food is produced, discovering new ways of cooking and seasoning food, getting involved in the production of food, and learning where our food comes from are all things that help us understand the perspective of other places and offer us authentic experiences as travellers.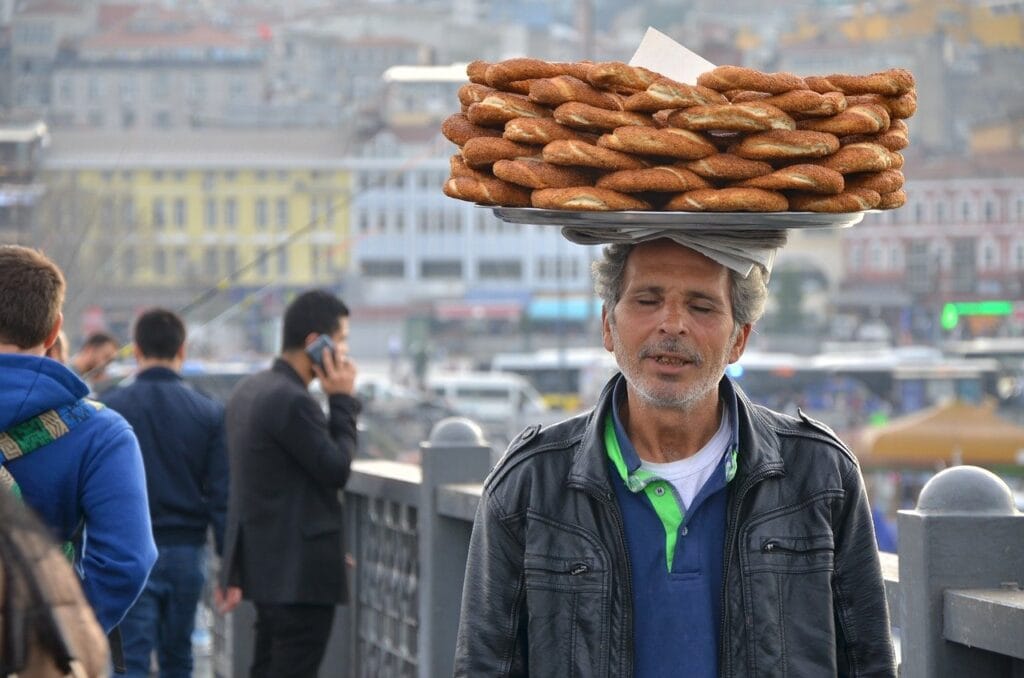 Relationship between food and tourism
The World Food Travel Association states that "95% of American travellers want to explore and participate in "some kind of unique food experience" and that one-third of their travel budget is spent on food".
Food has always played an essential role in the hospitality industry. The most glaring example that illustrates this fact is the growing importance of the culinary tourism market. By 2032, it is expected to surpass US$ 4,530.9 Bn according to the Future Market Insights, which means a compound annual growth rate of approximately 16.6% per year. Moreover, new trends are emerging when it comes to culinary tourism. Indeed, travelers are reconsidering the impact of their consumption, "vegans, vegetarians, and flexitarians are gaining immense traction in food tourism". And that's a good thing. From Hospitality Insights.
Food tourism is a combination of travel and food that have always been linked together. Anytime we travel we want to experience the local cuisine, dishes and drinks we have read or heard about. Imagine Mexico without margaritas and real tacos, heading to Italy and not experiencing Cacio de Pepe in Rome. It doesn't matter the country but having a great local food experience gives us memories that last forever.
We take home the idea that we can prepare the dish of Pad Thai we ate in Malaysia, we can make flatbreads in our own kitchens, we can experience the peace of a tea ritual in our own home, and we can remember our wonderful vacation sipping a cup of the coffee we purchased in jamaica.
Food tourism is not just about finding that Michelin-starred restaurant you read about it is also not about travelling thousands of miles to experience an authentic Chinese dish.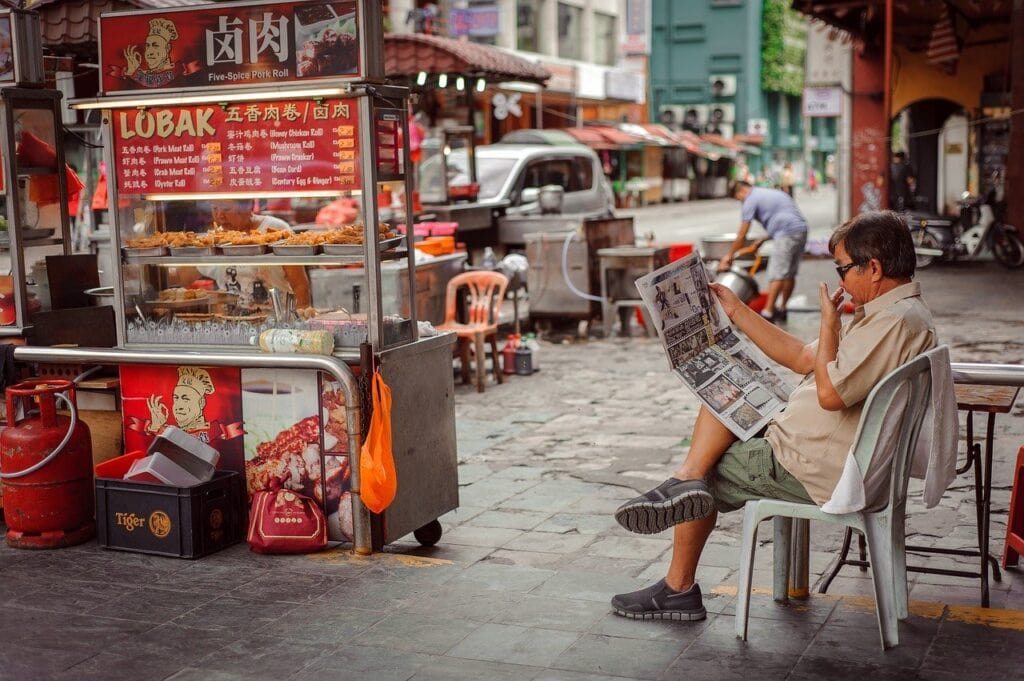 Food tourism can be done both at home and abroad, it is exploring local farmers' markets, it's experiencing the food brought to your area by refugees and immigrants, it's about connecting with people who bring food to your table, whether they grow it, cook it or sell it.
Types of food tourism
In another life, I was a product developer working with rural women and local farmers to produce "gourmet" food dishes from old recipes, enhance and value add to commodities grown locally, or simply bring new life to recipes that were commonly eaten in the area I lived.
I worked with the Lenape First Nations to develop a dry-lyed corn plant and use the traditionally produced corn to create products that would appeal to the fine food stores.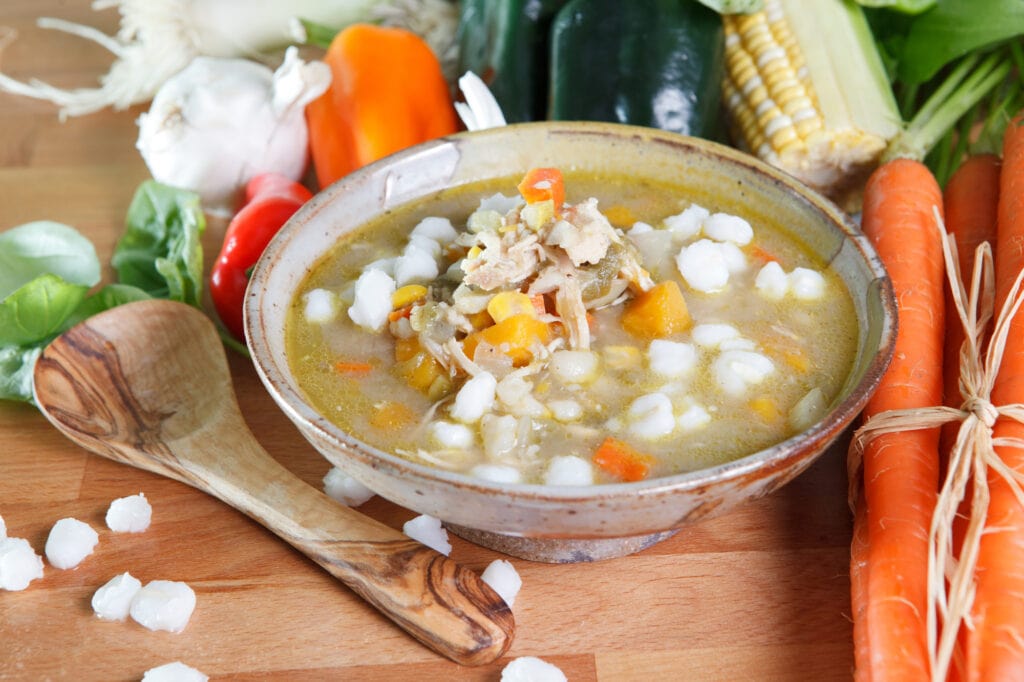 I worked with rural women to take their homemade traditional sauces, chutneys and pickles and produce them in quantity for gourmet retailers. Back in the '90s, I worked with a Mexican Mennonite tortilla factory to produce flavoured wraps – the first product of its kind in Canada.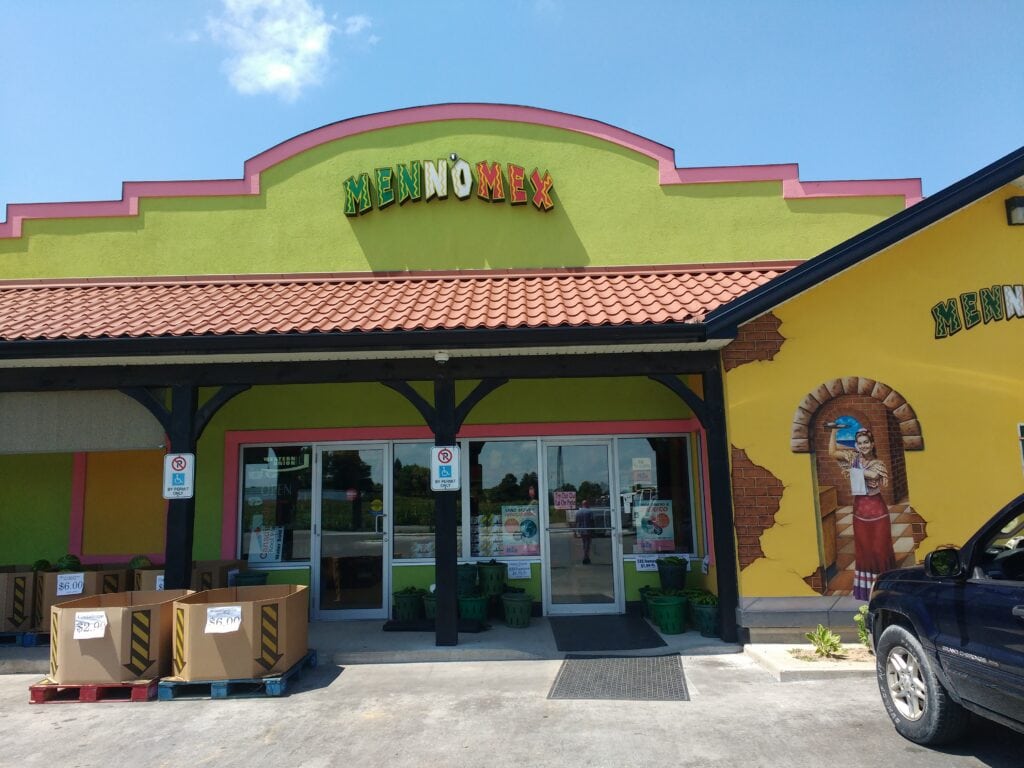 So you see my love of food, comes from experiencing and being welcomed into a wide range of kitchens and homes to taste and encourage the wider availability of products from ancient grains to flatbreads, to commodities such as soybeans.
Here are all the ways I know of to experience food tourism and culinary gastronomy all of which can be done where you live or when you are travelling.
Cooking Classes
Cooking classes and cooking schools can be found all over the globe and are a perfect example of food tourism. You can take a pizza or pasta class in Italy. Experience authentic Malaysian cooking in a home-based kitchen, and learn to BBQ from a true pitmaster cooking classes are held all over the world and people welcome you into their homes and kitchens to share with you their love of food.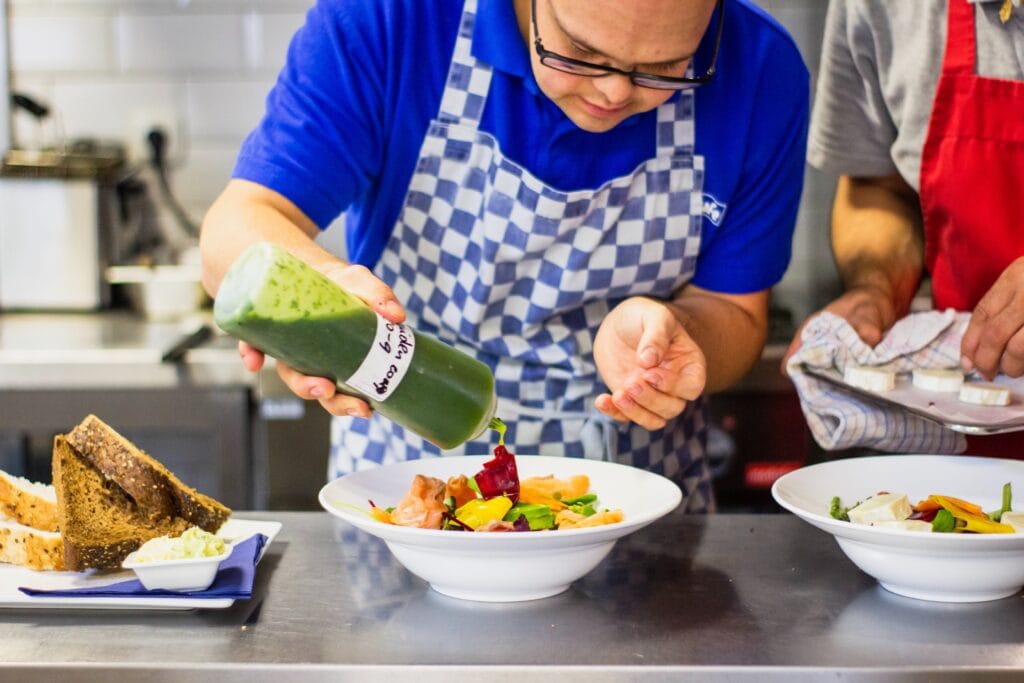 Through a cooking class, you learn about the place you are in and you get to eat and drink what could be better? Try to book a class with a local and enjoy meeting them and others who also want to learn about the local foods.
I have made tamales in Mexico, pasta in Italy, flatbreads in Cyprus, gin in England, pierogies in Poland, and pizza in Chicago these classes always taught me something new and something cultural.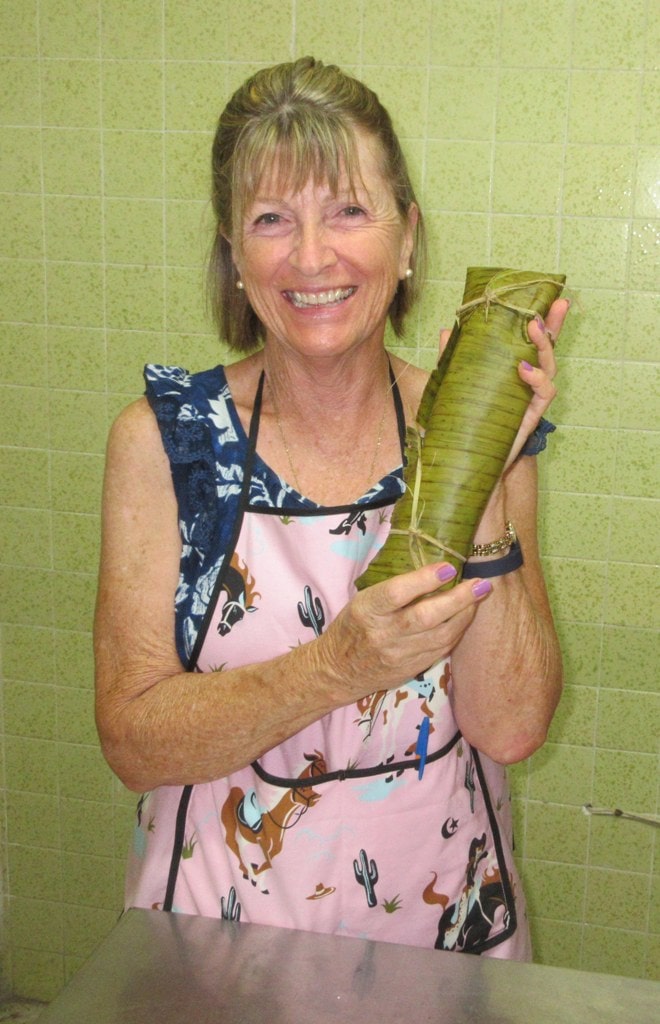 UNESCO Intangible Cultural Heritage
Learn at the source about a select group of foods, cuisines and culinary traditions that have made it to UNESCO's list but as a food tourist you can seek out dishes and enjoy a French gastronomic meal, make Kimchi in Korea, enjoy making flatbreads in Azerbaijan. When in Europe take a Neapolitan pizza cooking class, enjoy a Belgian beer tour or perhaps a Moroccan couscous class.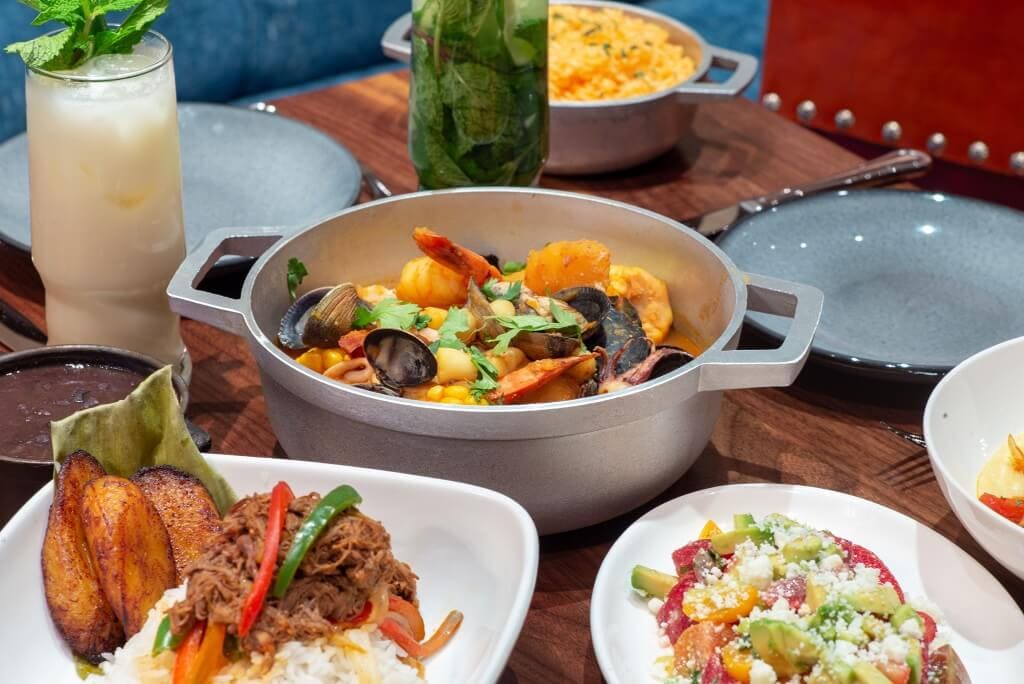 Food Tours
A walking food tour usually takes around 3-4 hours and takes a small group of folks around a neighbourhood experiencing local markets, food shops and small speciality restaurants to taste different local food favourites.
Food Tours can also be place-specific such as a Cheese and Charcuterie tour in Paris. Experiencing making chocolates in Belgium, or heading to the home of Gouda in the Netherlands.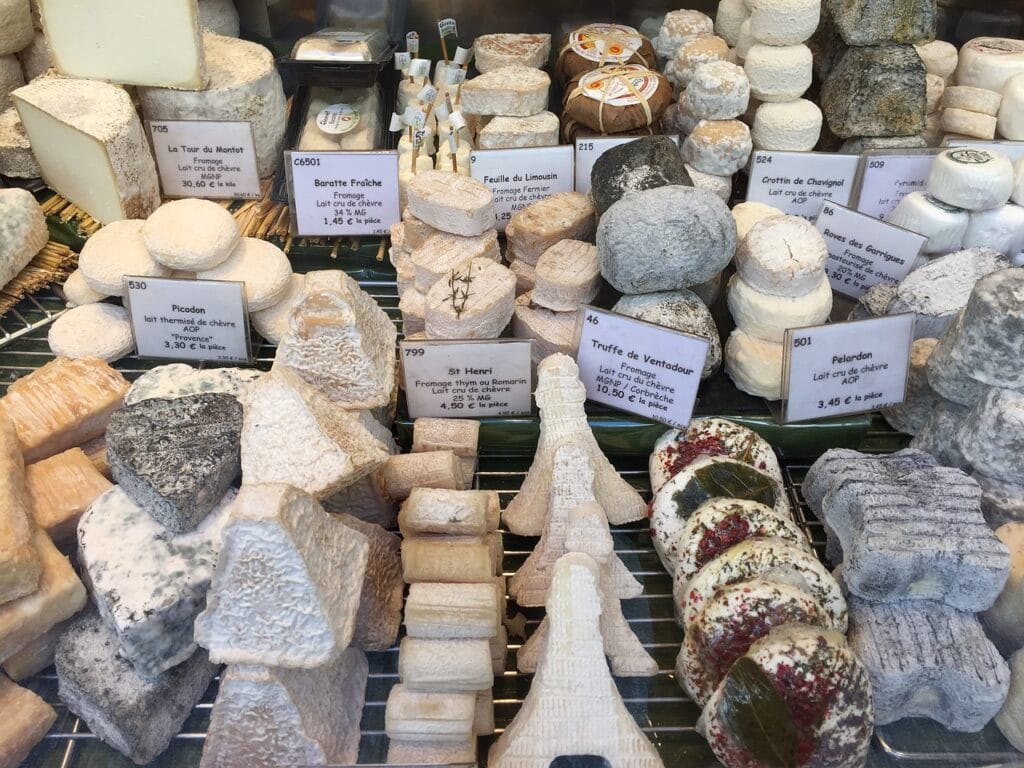 In the Yucatan, I took a food tour of the gigantic Lucas Galvez market in Merida. We had a guide who entertained us with stories of Mexican food and taught us all about the types of ingredients that are used in the Yucatan. We learned about customs, celebrations, and food for special occasions and festivals. It was an incredible immersion into Mexican food culture.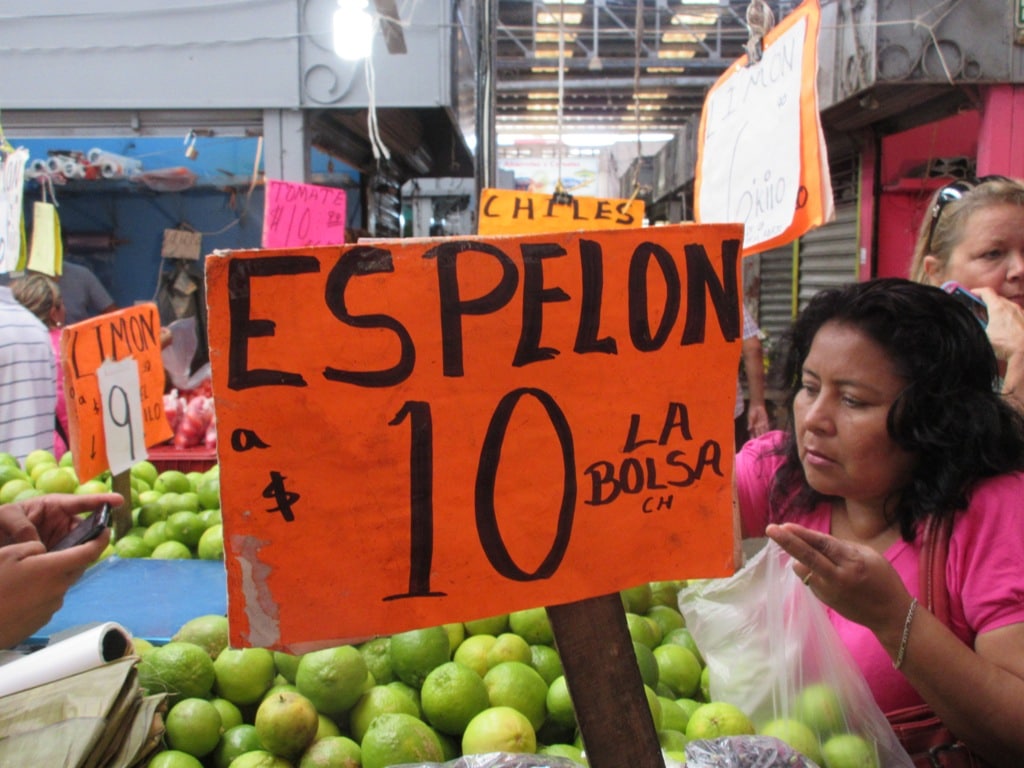 Beverage Trails
I know bugger all about wine and booze but taking a Wine Tasting tour taught me how to drink the stuff, how to know the good stuff and what to pair with what type of wine. There are Wine tours in France and throughout the world where you can join in harvesting the grapes and learn how the wine is produced.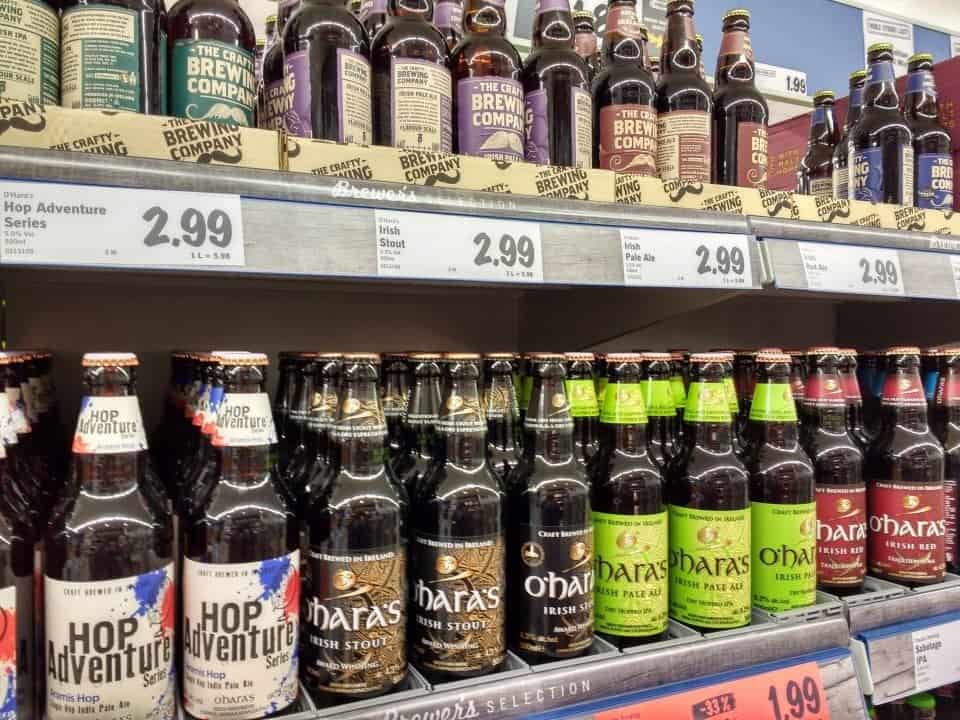 Craft beer is all the rage these days and you can tour breweries and follow Beer Trails in Yorkshire England and many places in the US and Europe.
In Germany, you can take a Beer Hike on the Five-Seidla-Trail this is a 20-km round-trip trek that will take you to five different Franconian breweries located in four villages along the way.
Take a class on how to make your own Signature Cocktail or do a Tequila Tour in Mexico. If you are planning a trip to the US or live there go and experience the Kentucky Bourbon Trail which was created in 1999 and offers samples and tours at 8 distilleries. In Ireland, you can experience Irish Whiskey tastings and tours and learn the difference between Scottish and Irish whiskeys. In London, you can learn all about gin and make your own to take home.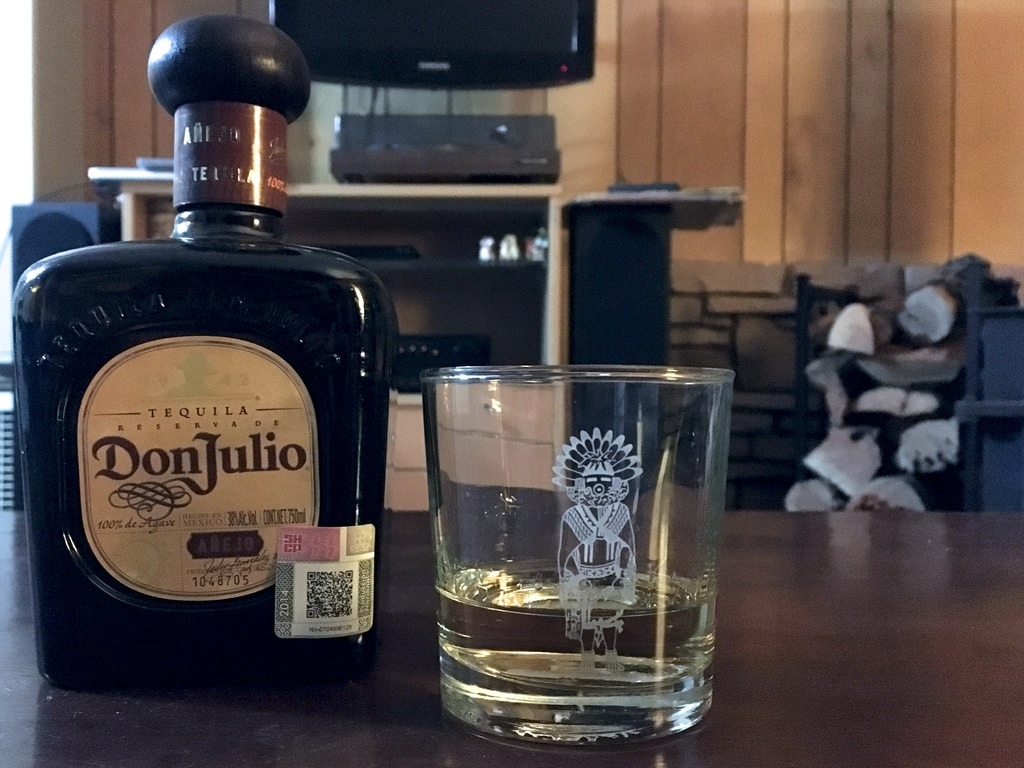 It doesn't have to be an alcoholic food tour these days many food tourism trails involve beverages such as tea and coffee. Caffeine trails are becoming very popular where you can experience both Coffee culture and tea culture around the world.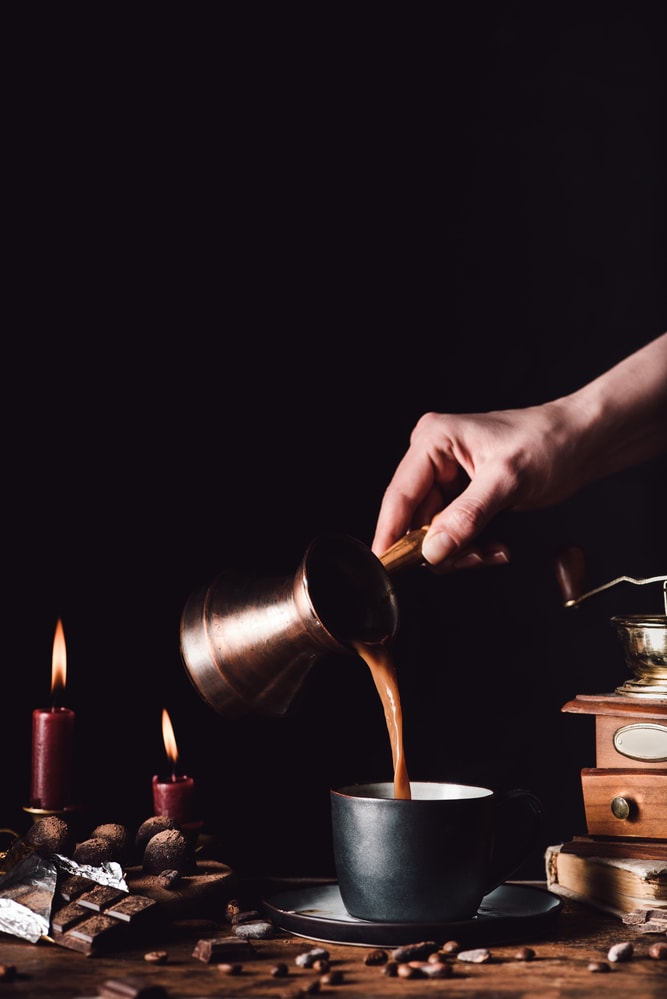 Rural tourism and Agri-tourism
Rural tourism is when tourists stay at a farm or ranch so they can experience the reality of living and working in a food production environment. The tourists actually participate in activities such as planting, herding cattle, harvesting and helping the local farmer by generating another source of income that supports the farm.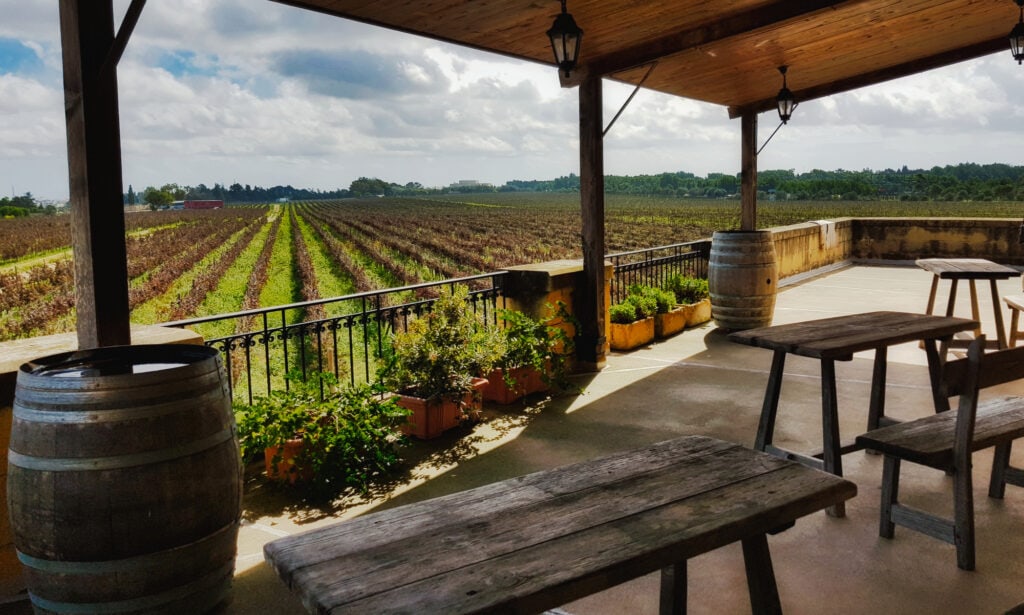 Agri-tourism can mean staying at a farmhouse in Italy instead of a hotel. Locations such as Glebe House in Devon is a food and experience-based guest houses. This is done with a strong emphasis on the food they serve and its provenance, all of which guests can experience up close and personal on the 15-acre smallholding. There are also bread-making classes, foraging walks and the like on offer for guests to get to grips with the farm-to-table ethos.
You can learn about bee-keeping and foraging in Somerset at Worminster Farm. In Dartmoor, you can herd cattle all over the United Kingdom, you can come glamping on farms with Shepherd's Huts, Bothys in Scotland, and authentic Irish cottages all in rural-based locations.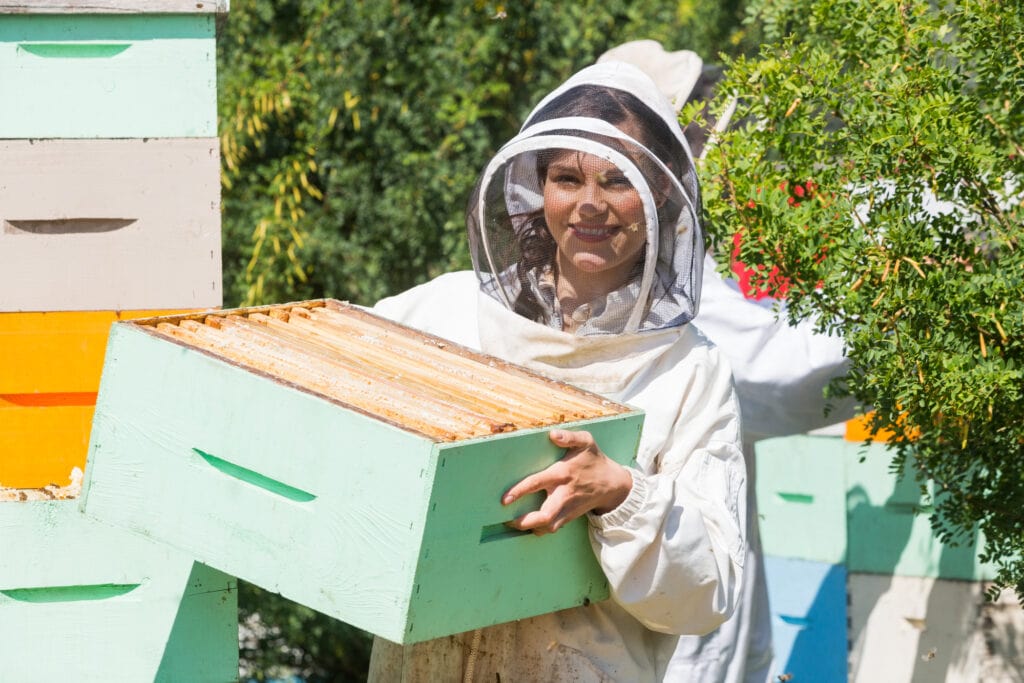 Agritourism and rural tourism helps to preserve both the lifestyle and develop different sources of income to help sustain local agricultural efforts. Rural and Agri Tourism is really about sustainable or green tourism and might include: farmers' markets and supporting your locally sourced farm products, farm stays, farm visits, community-supported agriculture, farm museums, corn mazes, cider mills, pumpkin patches, petting farms, on-farm retail such as dairies.
Visiting the food tourism destination
We foodies all know about Fleur de sel from Guérande, an authentic and natural product and the finest sea salt in the world and you can visit areas where salt is harvested and processed in ancient ways.
In Brittany, France you can take in the salt marshes and watch how the salt is harvested from the sea.
You can go mushroom foraging in France and learn about some of the 3000 varieties found in the forests. Visit and tour cheese-producing areas in Italy, France, Switzerland, Austria and of course the Cheese trails in the USA. Tour a tea plantation in India, explore coffee plantations in Jamaica, and check out the way the Spanish create Jamon the opportunities are endless.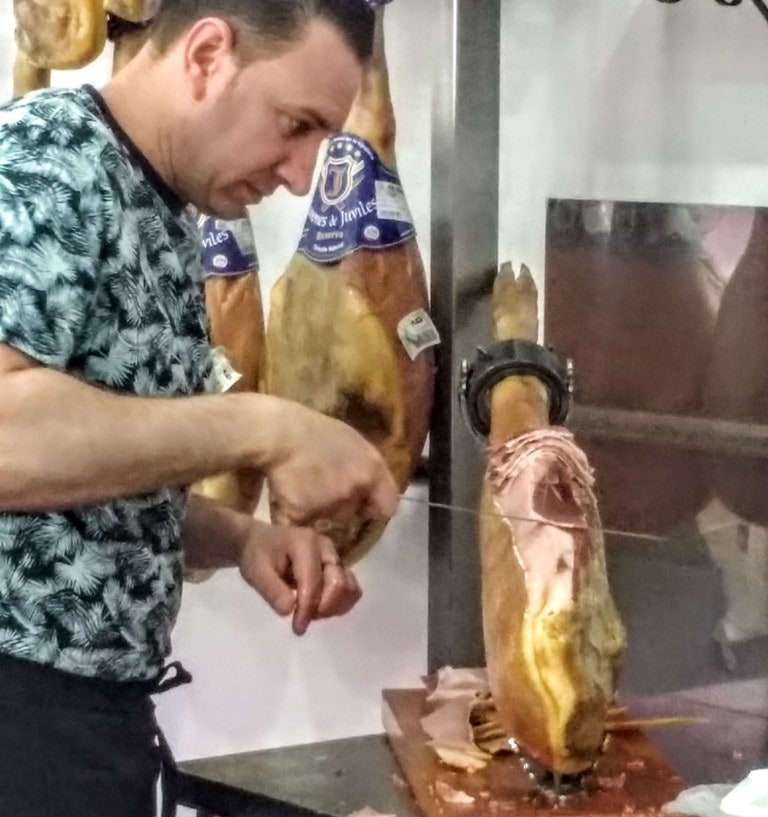 Street Food
Exploring cultures and being a food tourist means trying and eating a lot of street food – such hardship. Whether it be marquesitas in the Yucatan or crickets on a skewer somewhere in Asia street food introduces you to local food favourites anywhere you are. You can find the best in local street food by following social media feeds and using hashtags such as #streetfoods or checking out Instagram accounts such as @girleatworld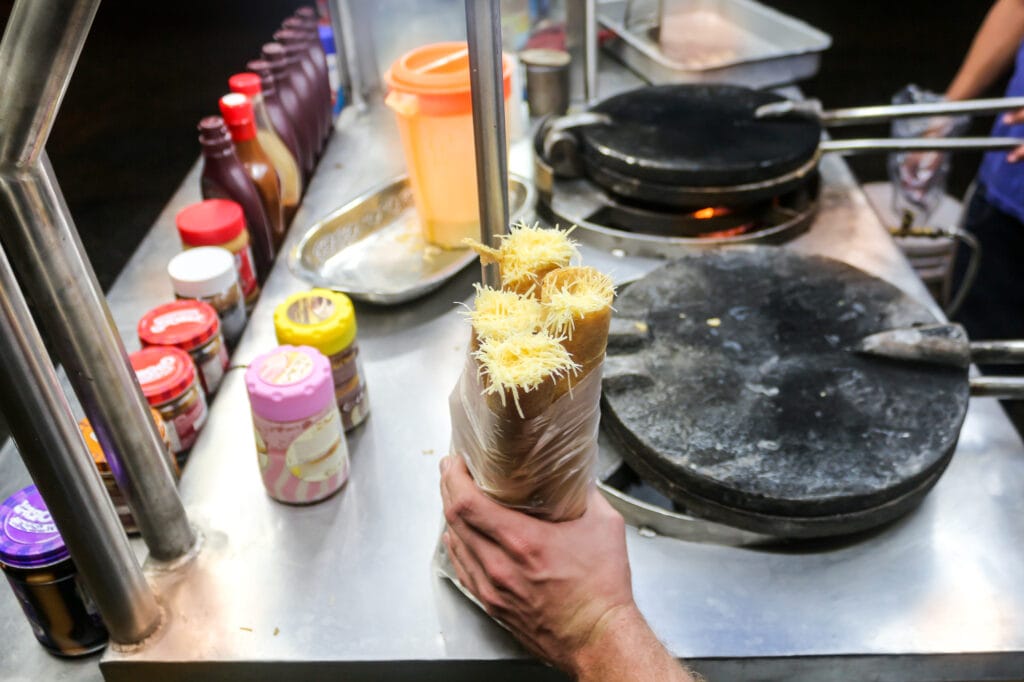 You can try a Beaver Tail in Canada, crunchy crickets in Mexico, authentic souvlaki in Greece and flavours you have only read about in tourist guides. One tip for street food tourism is always hit up a stall that has the locals lined up they know what's good and what is not.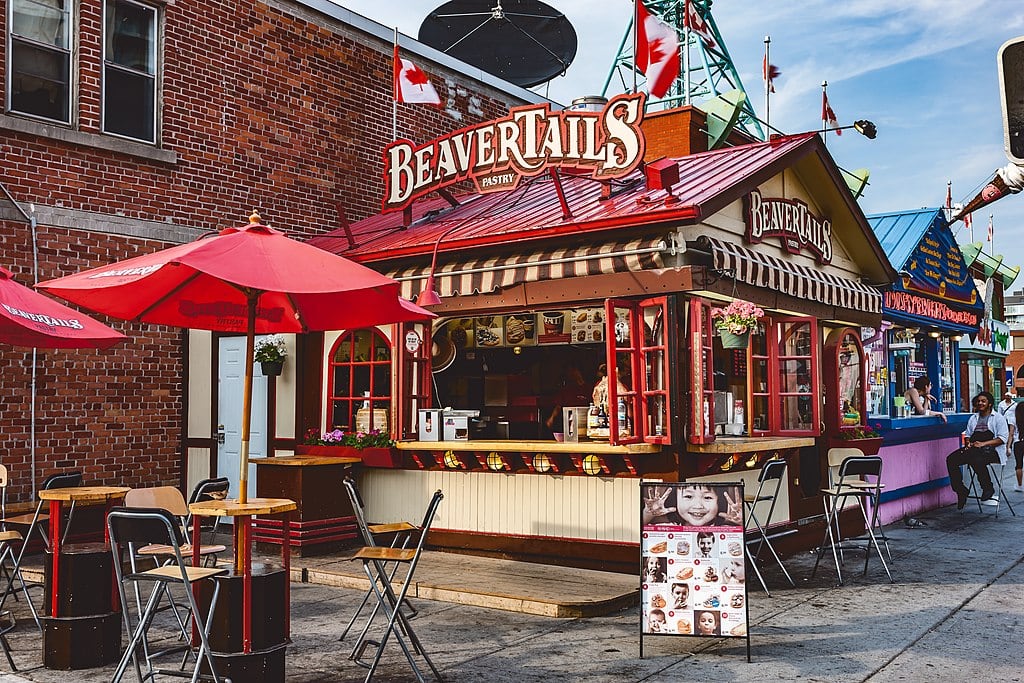 Food Museums
Yes, there is such a thing from Ice Cream Museums in San Francisco to the Frite Museum in Belgium there is are food museums you can visit around the world.
In Prague, you will find the home of the Gingerbread Museum which features some of the most beautiful gingerbread houses and other cookie designs ever made.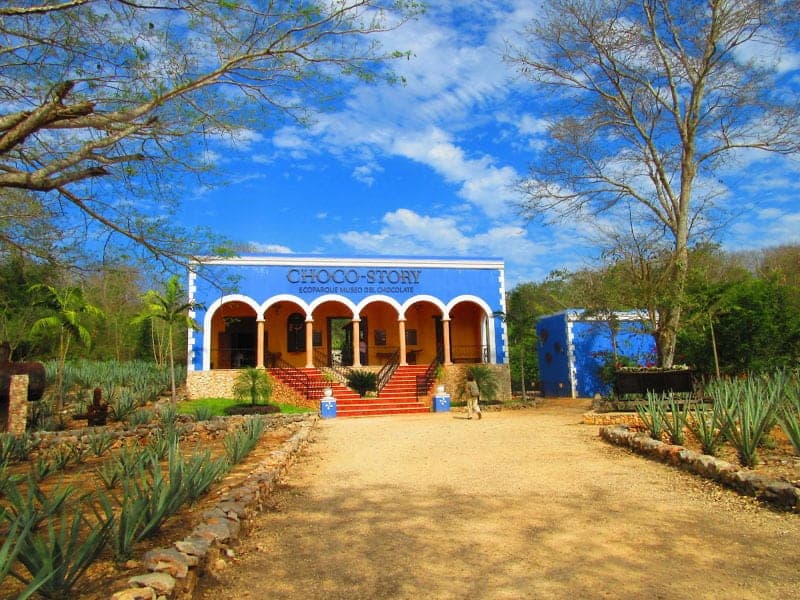 In Barcelona look for the Museu de la Xocolata, it covers the history of chocolate, there's also the Choco Museum in the Yucatan. Or how about the Museo Nazionale Delle Paste Alimentari or the Pasta Museum in Rome.
Food Festivals
Where ever you are in the world or planning to be check out any potential food festivals you could attend. The most obvious one for North Americans is the Tomatina in Spain where both locals and tourists pelt each other with tomatoes.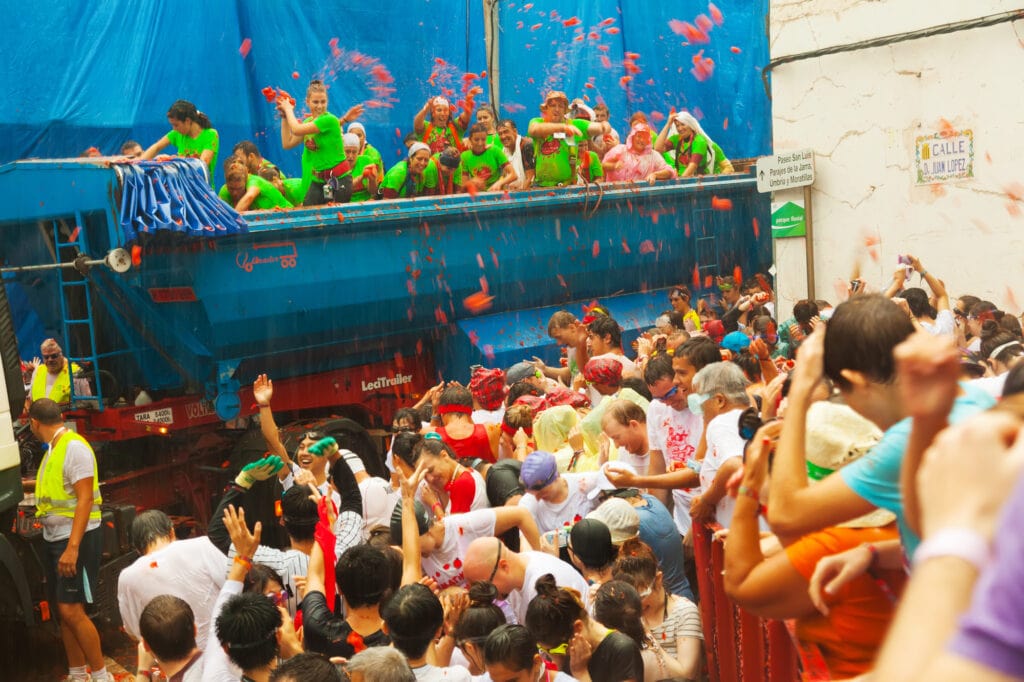 There is the World Porridge-Making Championships, a quintessentially Scottish event that awards one winner a Golden Spurtle — a wooden stick traditionally used to stir the porridge pot.
A Poutine Fest in Ottawa Canada, a zongzi dumpling festival in Hong Kong, Pizzafest in Naples where it was originally created, and a Herring Festival in Denmark.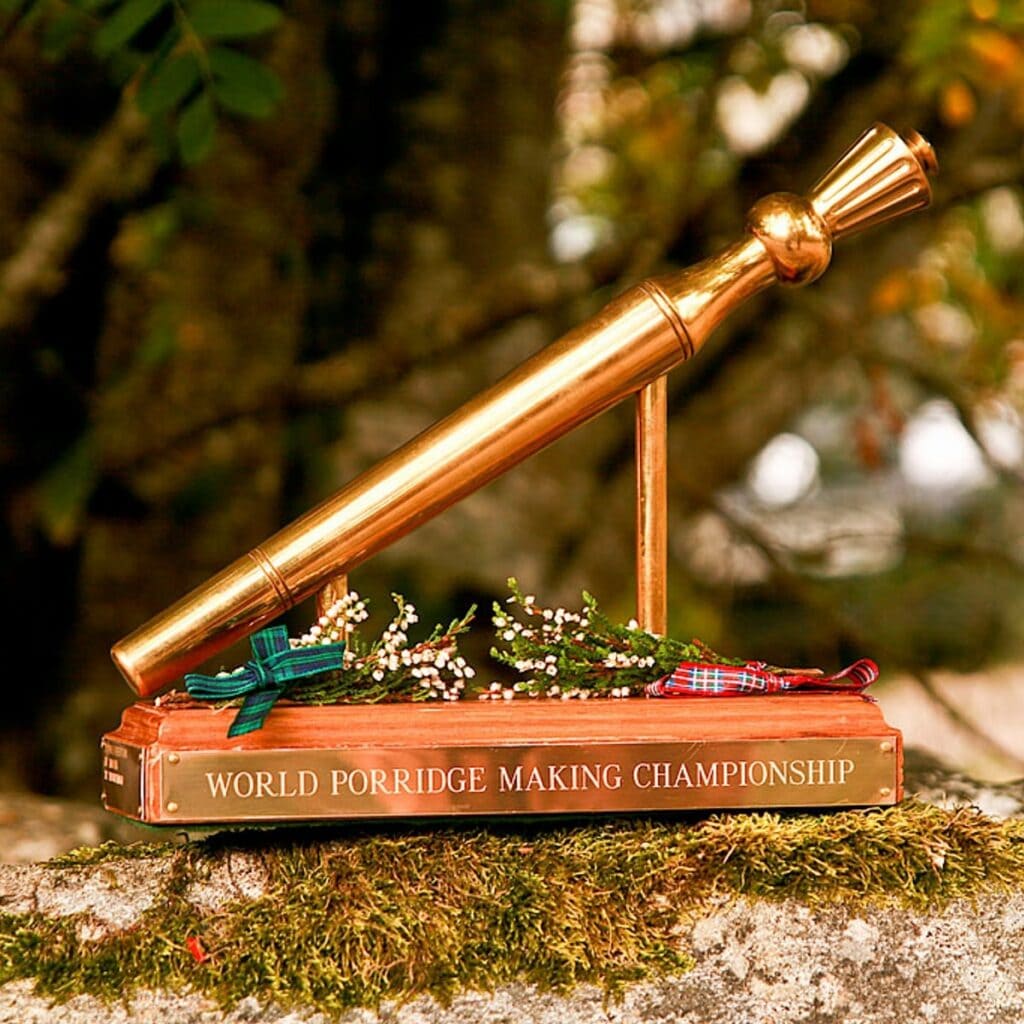 Supper Clubs & Secret food clubs
These are usually held in a foodie home or location. A supper club is generally a place where strangers come together to enjoy a particular cuisine. The evenings can be themed and sometimes everyone brings a dish that they cooked on that theme or the host is a Chef who wants to experience a group of enthusiastic folks trying foods new to them.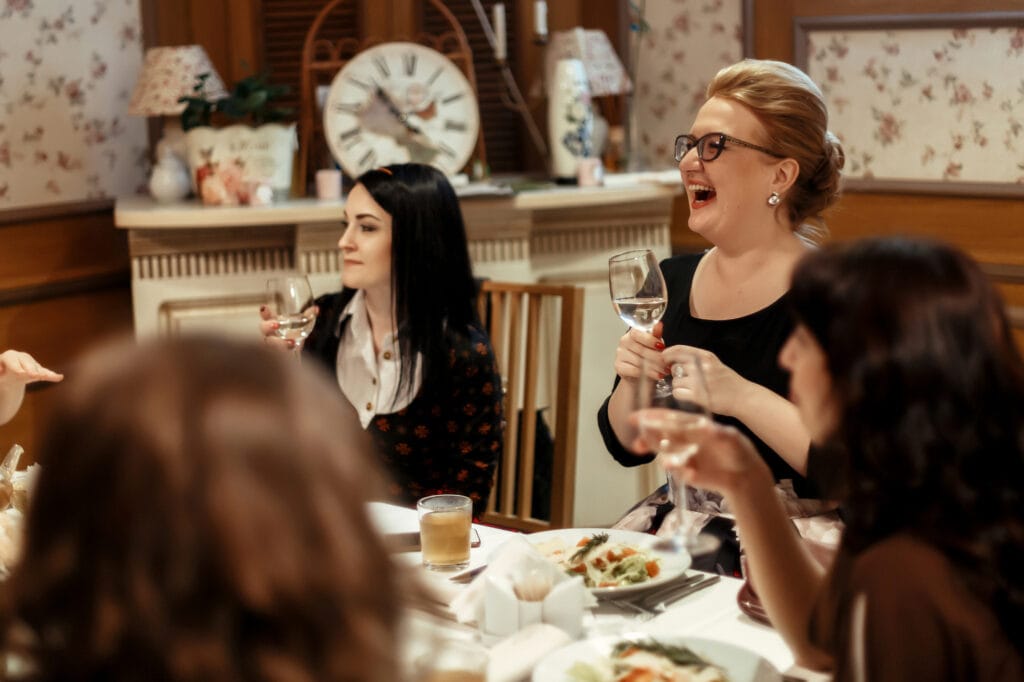 It's no surprise then that secret supper clubs have been wildly popular in the food tourism world. Attempting to track down these secret get-togethers can be difficult but they can be found. There are locations that are well known from Berlin, to New York, Washington and Paris, if you know someone you may be able to inveigle an invitation. Social Media is a great place to find out about these secret clubs.
Meal Sharing
I first learned about meal sharing when I lived in Mexico. More and more of us food tourists are looking for an authentic culinary experience. We want to see how local people cook their favourite foods, we get a peek into their kitchens and spice cupboards and we get to share a meal on a personal level.
Meal sharing may include a food tour to a market with a local, a truffle or mushroom foraging trip or a cheese-making class, or simply a shared meal in a local home. They always include joining in with the host in preparing the meal and then having a joyous meal-sharing experience with the host and their family.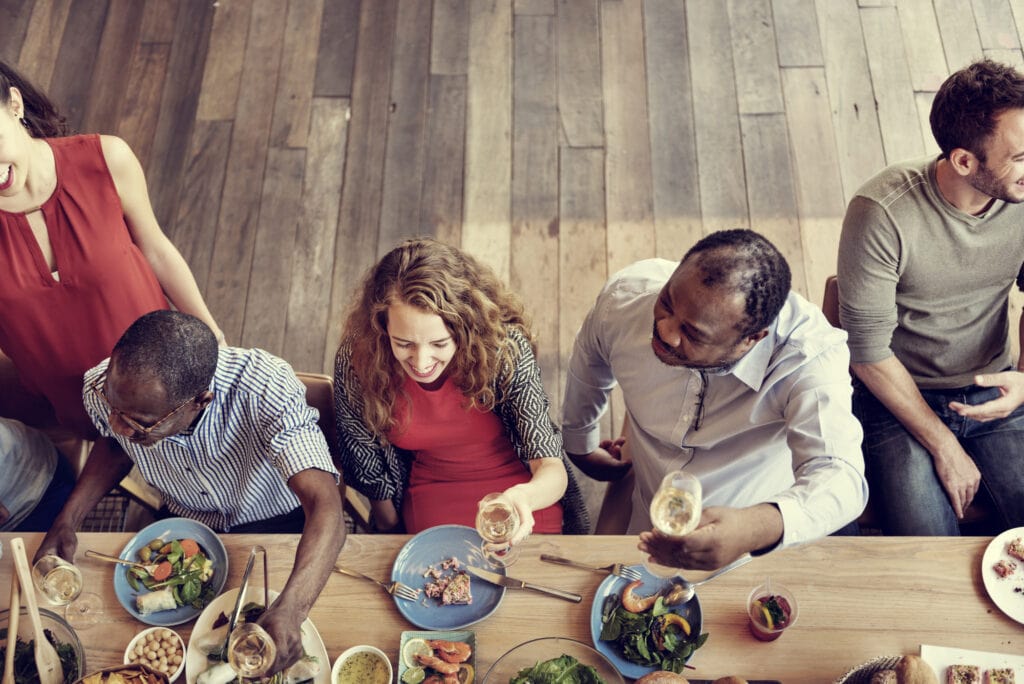 Culinary Storytelling
If you are a fan of Anthony Bourdin (I'm sorry who isn't?) you know that the stories he told of and about food and the culture of food allowed us an insight into the local culture where he was a guest.
Food gives you insight into the values and customs of the local community including its history, social issues, and even politics.
When a Chef or cook takes the time to tell their guests the story behind what they are eating we as the guest become more invested in learning more about the local environment, and what is important within the area that we are travelling and we become more aware of the issues facing communities.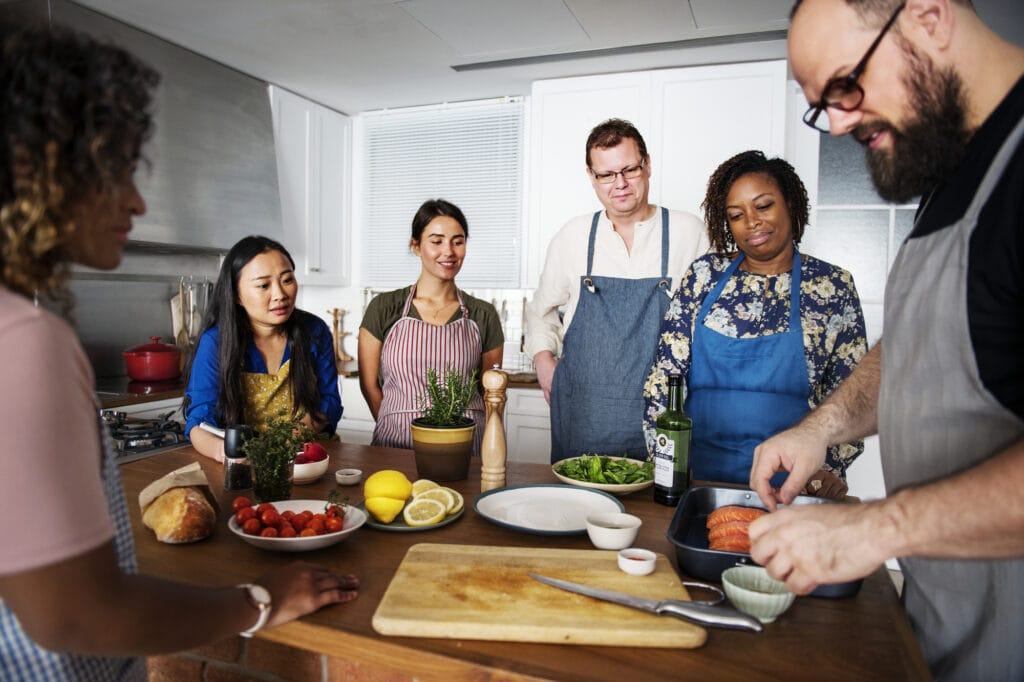 As food travellers we want to learn to support the local community by buying local, taking tours with locals and contributing economically to the support of that community.
Eating takes on much more significance when you know the story behind the dish and its ingredients. It allows us a view into the culture that created the dish and makes us aware of the culture that surrounds the creation of the dish.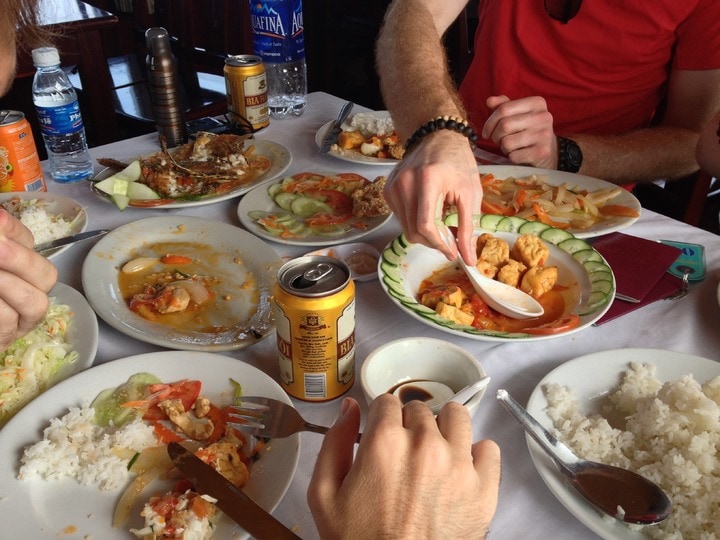 Food tells a story about the place and food tourism is about recognizing and embracing that story as you taste your way through your travels.
The importance of food tourism
Culinary tourism enriches the travel experience and plays an important part in preserving local customs and heritage.
According to the Culinary tourism Alliance:
Food tourism can play a significant role in preserving local heritage while building on existing tourism assets and driving innovation. By increasing visitor demand for local food and drink, food tourism contributes to the long-term sustainability of local agriculture, food systems, communities, and culture.
You might also like
42 scrumptious heavenly Turkish foods to try
Armenian food – 45 Armenian dishes you must try
148 National Dishes of countries around the world
47 of the best traditional Canadian foods
59 Traditional British Foods – from the sublime to the WTF
25 Traditional Welsh food dishes
Scottish foods – 53 Scottish favourites
Food in Malta – the ultimate guide
36 Traditional Egyptian Foods to whet your appetite
So are you a food tourist? Where's your next food destination meal coming from?
Pin it to save it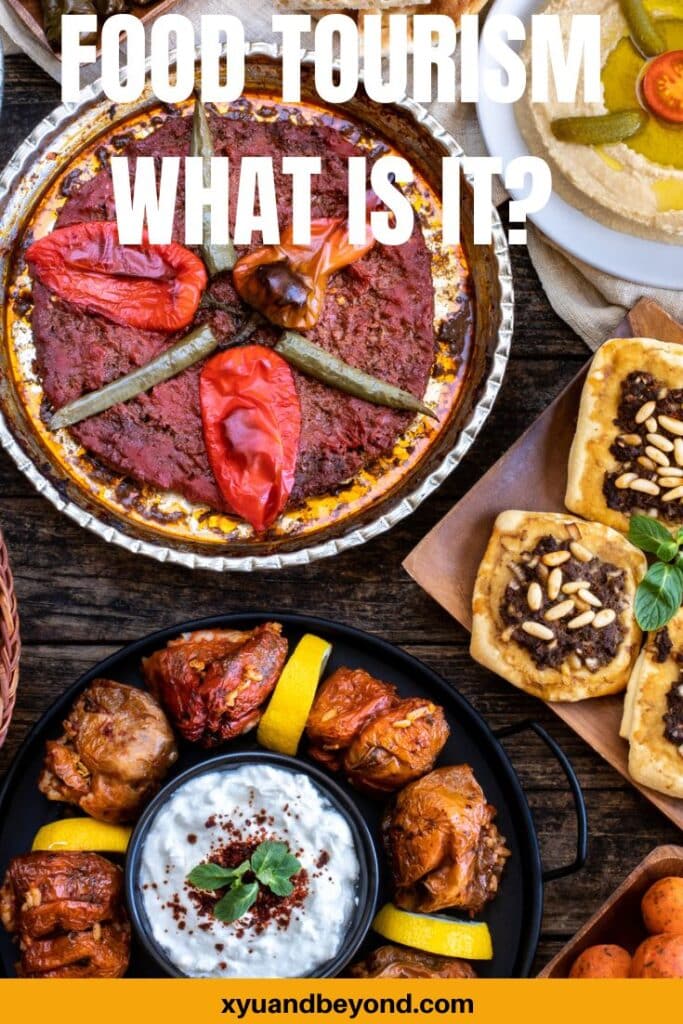 Latest posts by Faith Coates
(see all)