25 Things to know about Cuba
Cuba is a land of contrasts with its beautiful luxurious beaches, beautiful music, glorious scenery and fascinating history. As a country that was closed to citizens from the US for many years, it is now possible to visit this amazing country. Even with the changes made by Trump in 2019 you can still visit Cuba. Learn what us Canadians have known about Cuba for many years and you too will come to love this country and its people.
Cuba not only has some of the best beaches in the world but it has some of the most interesting historic sites to see ranging from Hemingway's home to the Revolution and monuments to Che Guevara.
Life in Cuba has changed greatly over the past 10 years, read what Jet-Settera has to say about the changes that have taken place in the country here.
25 Things to know about Cuba before you go
The ban on buying new cars in Cuba was lifted in 2013 but these new cars are marked up by over 400%.
Before he signed the trade embargo against Cuba in 1960 JFK bought 1,200 Cuban cigars.
Castro banned Christmas in 1959 and only ended the ban in 1998 when the Pope came for a visit.
Bacardi rum is originally from Cuba. Founded in 1862 but the founding family was exited just after the revolution. Fortunately for them, plants had already been built in Mexico and Puerto Rico. These days in Cuba the rum is Havana Club.
Castro was a huge fan of John Lennon and Beatlemania was everywhere in Cuba. There is even a park in Havana called John Lennon Park complete with a statue of John that was unveiled in 2000. The iconic Beatle's glasses, however, kept getting stolen so the guards have a pair that can be put onto the statute for pictures.
It's home to the world's smallest bird and frog respectively the Bee Hummingbird and the Mount Iberia frog which is around ½ an inch in size the hummingbird which is around 2 inches.
It has one of the highest literacy rates in the world. In Cuba, 99.8% of people over 15 can read and write. Higher education is free along with school meals and uniforms. Students also learn dance, health, gardening, music and visual arts. The Cubans have a deep belief that the arts are critical to a well-rounded student.
Monopoly is illegal in Cuba when Fidel Castro came to power he ordered all the games destroyed.
Guantanamo Bay houses a McDonald's that was built in 1986 but there are no golden arches and it is only accessible to base staff.
Hitchhiking is legal in Cuba and by law government vehicles have to pick up any people who are hitchhiking from specially designated areas.
There are no poisonous snakes or animals in Cuba
Cuba is well known for its excellent medical services, many of the Doctors are bi-lingual and have trained and worked throughout the Caribbean, Central America and Latin America. Cubans have built several hospitals throughout the Caribbean and have been instrumental in training new Doctors and staff for countries with very little medical infrastructure.
Fidel Castro claims to have escaped death from more than 600 assassination attempts.
Integration – More than half of all Cubans have mixed ancestors or one black and one white parent.
Only 15% of Cubans have access to the internet.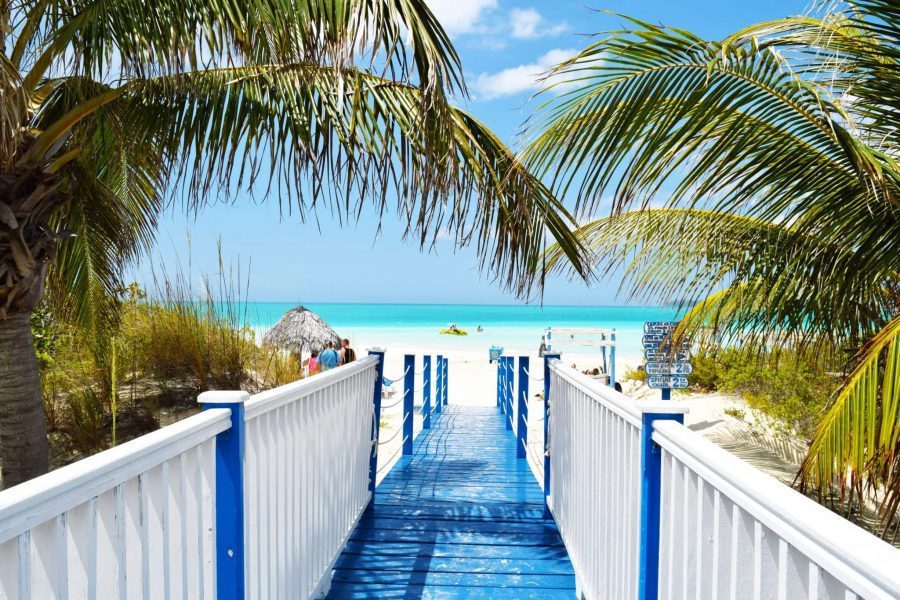 Cuban researchers believe they have developed a vaccine for lung cancer.
One in four cars on the road is a Russian Lada.
There are only two golf courses in the whole country.
Gender transition operations are legal and free to qualifying parties.
Cuba was the second-last country in the Americas to abolish slavery, in 1886.
More than a quarter of Cuba's foreign visitors are Canadian.
The US pays Cuba monthly rent checks of over $4,000 for Guantanamo Bay, but Cuba never cashes any of them.
The average monthly salary in Cuba is around $50 a month.
There is only one kosher butcher in Cuba and Fidel Castro personally allowed him to stay after the revolution.
The only microbrewery in Cuba is at the Taberna de la Muralla. This is also the place to come and see the Buena Vista Social Club perform.
You can check out loads more information on travelling in Cuba on this site from SeeHerTravel

Latest posts by Faith Coates
(see all)