My Move to Europe – 23 personal stories
I live with an innate curiosity about why people move to Europe. I personally have moved to Europe and within Europe looking to find the perfect retirement place. As a child I moved from Ireland to Canada at 20 I moved to London for nearly 10 years then moved back to Canada.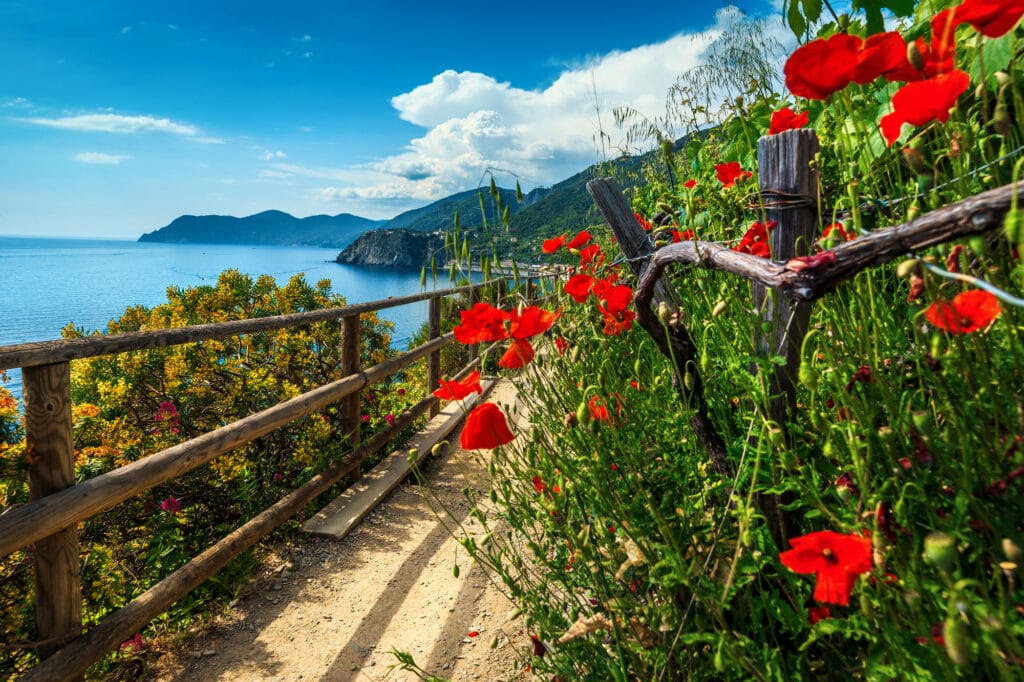 Personally, I never felt like I fitted into the world of North America. So when it came time to retire my husband and I tried Mexico for just over a year. We thought it would be cheap but it was just hot. We took up housesitting as a way to be able to afford to travel to places in Europe that there was no way we could afford otherwise.
Our goal was long-term housesitting so we could get to know what it was really like to live in another country. Over the past 7 years, we have lived in Ireland, Spain, Cyprus, England and France and we are still looking for a permanent retirement base.
How to move to Europe
These days planning a move to Europe is not an easy task. For Brits that privilege has been taken away by Brexit, for Canadians and Americans, the hope is to get a job offer in Europe or find a way to move there through ancestry. Even within Europe, folks are moving to different countries within the area but that too can be difficult.
For many of my fellow bloggers and ex-pat friends, the idea of a move to Europe was a dream that they spent years figuring out how to do. Some wanted to move for a better life, others wanted to move to experience better weather or a lower cost of living, and others moved for love.
There are dozens of reasons and even more stories about moving to Europe and this article is about the stories of folks who have taken that huge step and moved.
Planning a move abroad is a long drawn out and complicated process. Even if you have status in the EU it can be a miserable process to get through the piles of bureaucracy.
Learn more about moving to Europe through descent or getting a Visa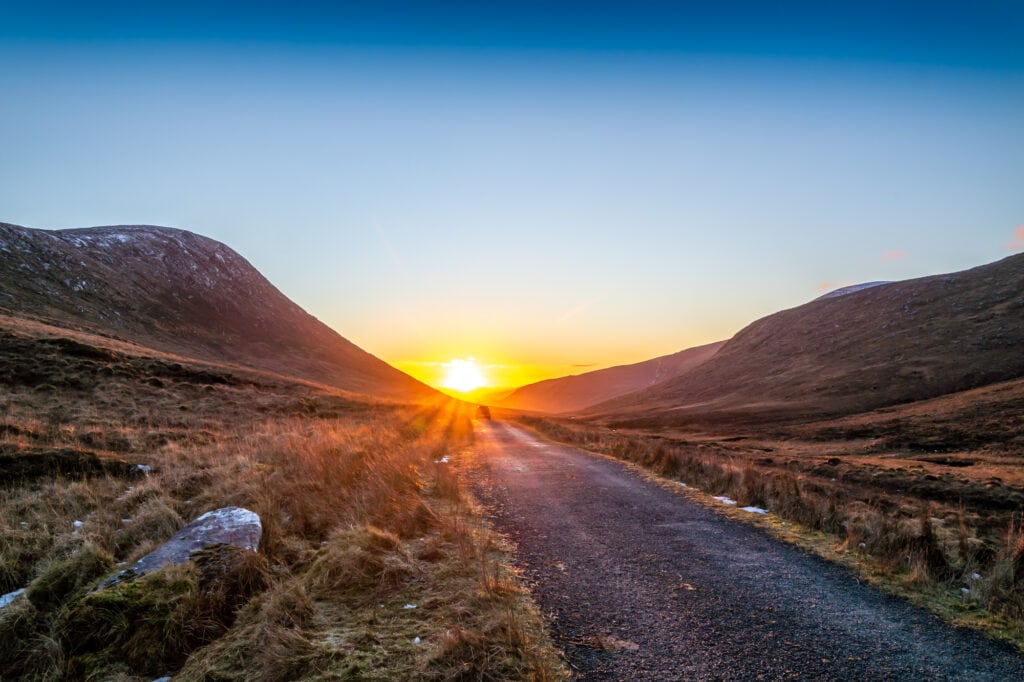 Why I moved to Europe – 23 personal stories
USA to Germany
Deciding to move to Germany was a series of unrelated, yet oddly serendipitous set of events. Last year, when Covid was really hitting the US hard, I decided to leave my decade-long tech career in Austin, Texas for a sabbatical in Europe. To set a little bit of context, I was born in Romania and immigrated to the USA in 1995, when I was 7 years old, with my family – the American dream in our pocket and nothing else but tenacity to lead the way.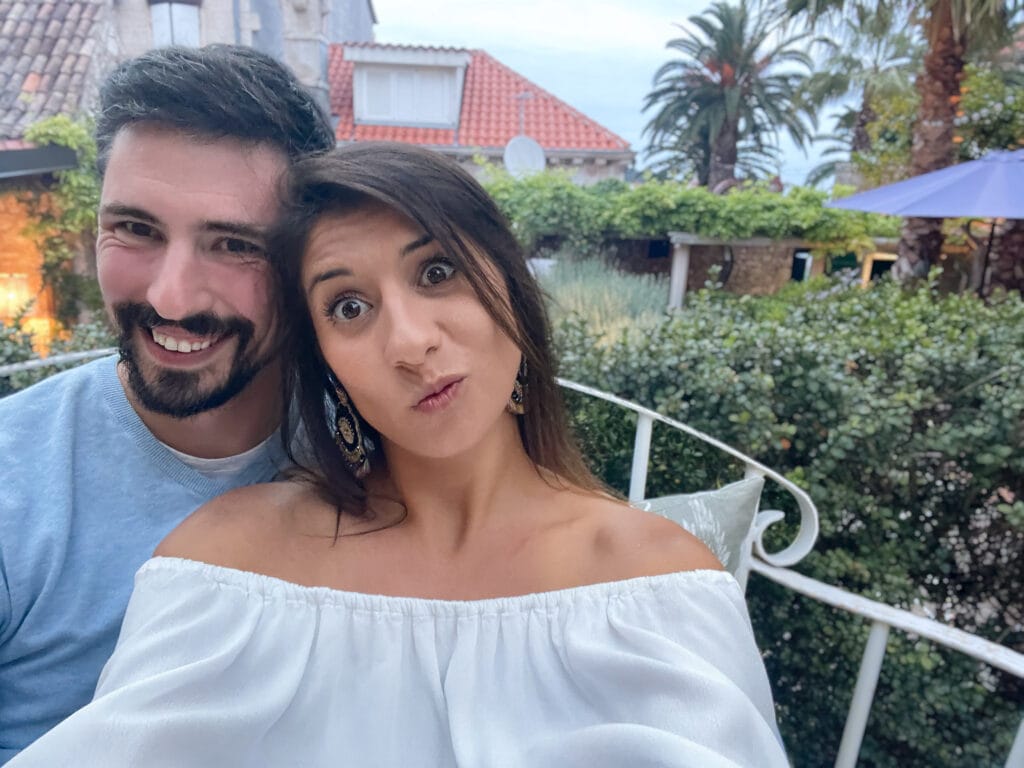 I knew no country was opening up its borders to Americans in 2021, so I applied to get my Romanian passport renewed for the first time in nearly 25 years. With an EU passport in hand, I landed in Croatia and started travelling around central Europe, invigorated by my new freedom and ready for whatever the world brought on next.
Shortly into my European adventure, I fell in love with a German and we started travelling together. After a year of destination dating and meeting up for mini-adventures across Europe, we decided to invest in a home base. And so Germany will become my home away from home in about a month.
Thus far, I find the people to be a little less friendly than I'm used to in the South of Texas, but the country is a whole lot more organized, neat, and absolutely beautiful. Funny things like this happen when you least expect it! Contributed by Mariana of Road Trip Euro Guide
Belgium to Laos
I spent the first 28 years of my life living in the beautiful city of Dublin, Ireland. A country famed for its colourful characters, love of Guinness, and the 'craic', Dublin was a fantastic place to grow up in. From a very young age, I had always envisioned a life beyond Ireland, drawn to warmer places that weren't so grey or wet.
I dabbled living in Australia for 9 months at 23 and it gave me my first taste of independence that had been sorely missing from my life. At the age of 28, I moved, first to China to work in an International School in the North East of the country. This was followed two years later by a move to Laos, where I fell in love with one of the most incredible countries in South East Asia.
Living and working in Laos was like a dream come true. The beauty of the country far surpassed anything I could have imagined, and the people were some of the friendliest and most generous that I've ever met. And I probably would have stayed forever if it hadn't been for a time in my life when I was missing out on crucial life events such as friends getting married and having babies. I yearned to be a part of this experience and so very sadly left the life I had made in Laos behind and moved to Belgium.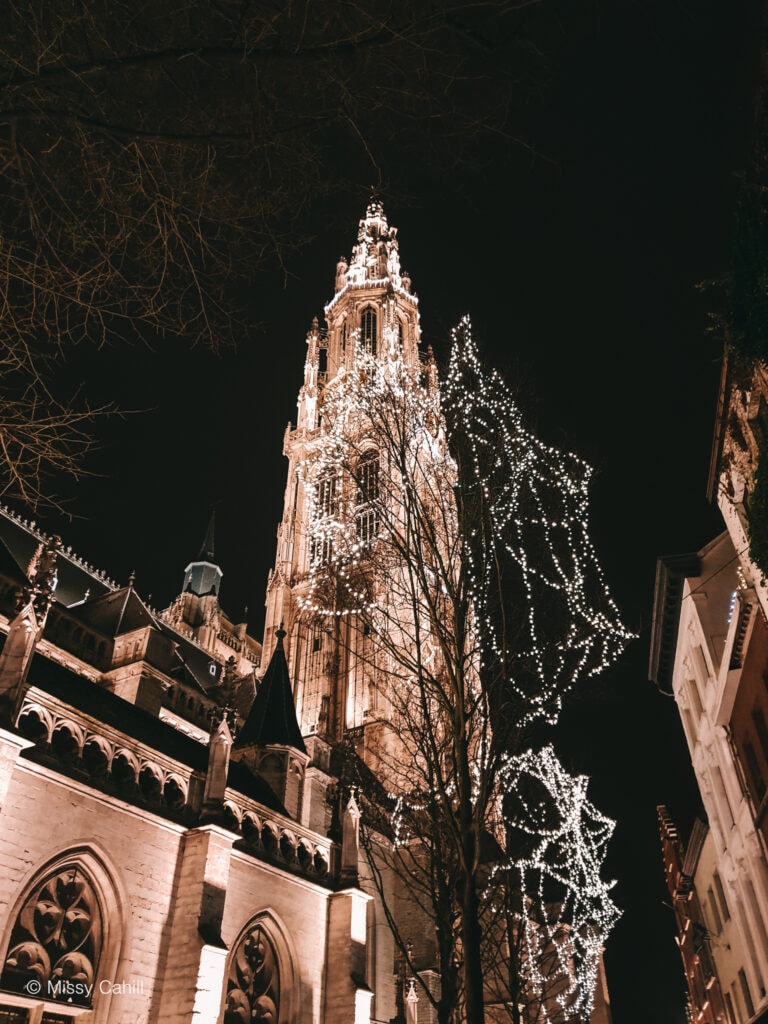 Arriving in Antwerp Belgium was like arriving at a place that I didn't know had been missing from my whole life. I fell head and shoulders in love with the city that has now become my home. I'm incredibly fortunate to hold a passport that allows me to freely move within the European Union with such ease and holds no barriers to living and working in a country like Belgium.
Belgium is a fantastic country, with superb healthcare and a city like Antwerp is so multicultural that I never feel the impact of not speaking Flemish. Rents in Antwerp are in my opinion quite reasonable in comparison to Dublin, Ireland. Living in Antwerp city centres provides me easy access to fantastic world-class shopping, superb restaurants from all around the world, and a thriving nightlife scene. It's also a 30-minute train ride from Brussels International Airport which is considered the heart of Europe. Fast-speed trains connect Antwerp with Amsterdam in just over an hour, and Paris in two. London is a short train journey away on the Euro Tunnel.
And whilst I had once yearned for sunshine and blue skies, I found myself falling in love with a city and country that captured my heart with its grey wet skies and love of the humble potato. contributed by Missy of Travels with Missy.
Bosnia to Slovenia
I moved as a 7-year-old kid with my family from Kotor Varoš in Bosnia and Herzegovina to Ljubljana in Slovenia back in 1985. At that moment both places were part of the now disassembled county Yugoslavia. The reason we moved was that my grandmother lived there and my father grew up there. Also, Ljubljana had the highest economic prosperity in the whole country.
Even though both places were in the same country there were many differences between Bosnia and Slovenia. The main obstacle for me would be language because these Slavic languages are quite different. The second thing would be the alphabet, I learned Cyrillic in 1st grade and had to learn Latin in 2nd grade. As well, many cultural differences were there to overcome. But kids are adjustable and family helped me to become integrated really fast.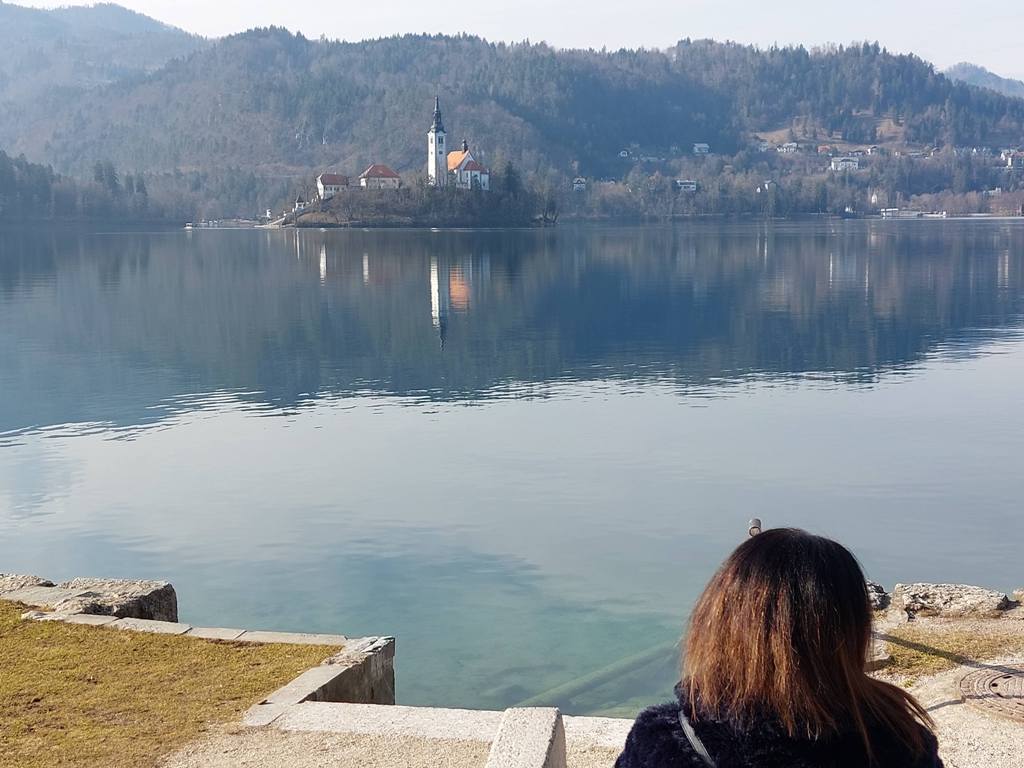 For a young boy, this was a huge change and I was reluctant to move to the new environment. Later this move turned out to be a blessing in disguise. When Yugoslavia fell apart, Slovenia was lucky and had just 10 days of a skirmish. Bosnia on other hand had a war in the period 1992 to 1995, where 100.000 people were killed and one million refugees left the country. There were also some problems with acquiring citizenship in a newly established country. Around 25.000 people from other republics were erased from the records.
Slovenia became the most advanced country from the Eastern block. It became part of the European Union and NATO in 2004. Euro became the official currency in 2007. Also one can find many beautiful spots in this small country of 20.000 square kilometres and 2 million inhabitants.
In the southwest, there is a small Adriatic coastline of 43 km with the beautiful medieval town Piran. Along the emerald Soča river, you come to the Alps in the north with many lakes, ski slopes, waterfalls, and hiking routes. In Karst region you can find many caves (Postojna, Škocjan-UNESCO). On the east side, you have castles, hills, and flatlands.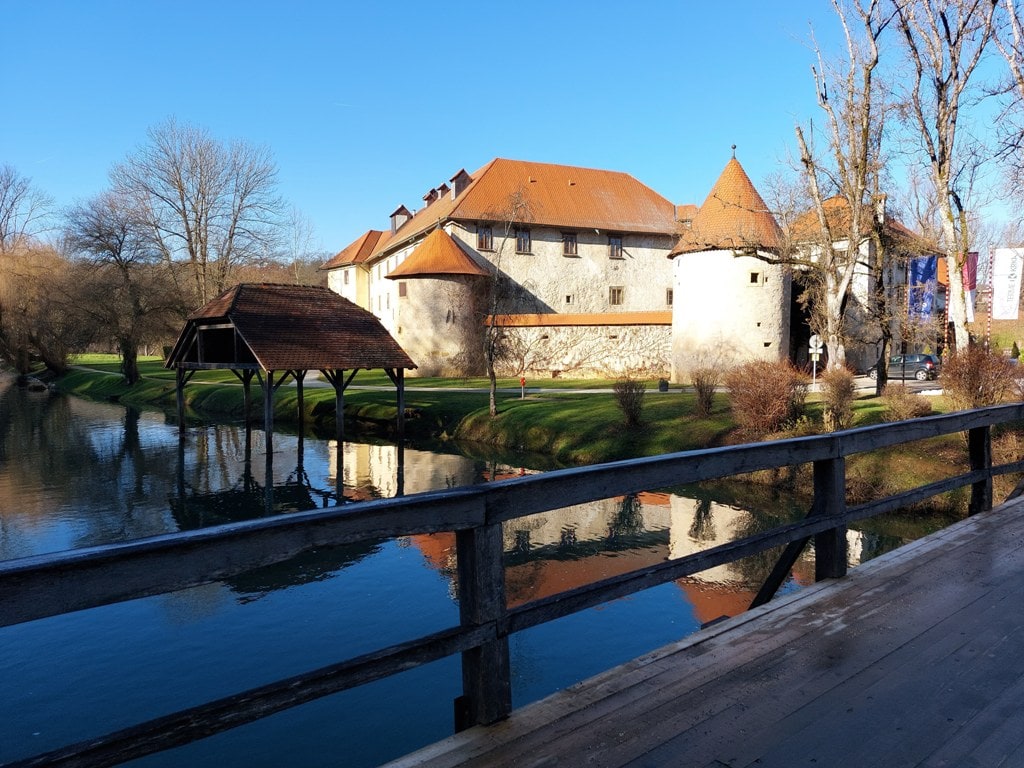 Centrally located inside the country is the capital Ljubljana with a history from Roman times onwards. It is strategically positioned in Europe, between Venice, Vienna, Zagreb, and Budapest. Woods cover more than half of the surface of the country. One can taste many different foods and wines all over. So with those many benefits, I am happy that I can call Slovenia and Ljubljana my home today. Contributed by Dzangir of Dr Jam Travels.
Ireland to Wales to Portugal
Having been born in Botswana to Irish parents and brought up in South Africa until the age of nine, my family finally returned to Ireland in the late 80s. Aged 10, I also spent the summer months in Saudi Arabia thanks to my father's work. So, you could say I've always had itchy feet. I enjoyed holidays abroad in my late teens and early twenties with then boyfriends, but within two years of meeting my now-husband, we began our life of moving country often enough.
Initially, my husband moved to the UK in 2003 to pursue his career in IT while I remained in Ireland to complete my PhD. As soon as I was finished my laboratory work, I joined him in the Midlands of England and wrote my thesis from there. After three years near Shrewsbury, we moved to South Wales, so that my husband could continue his career path within IT, working as a freelance contractor for IBM at DVLA. I found a great position after two years, working for a company doing chemical testing and analysis, mainly on bulk cargo and for local authorities.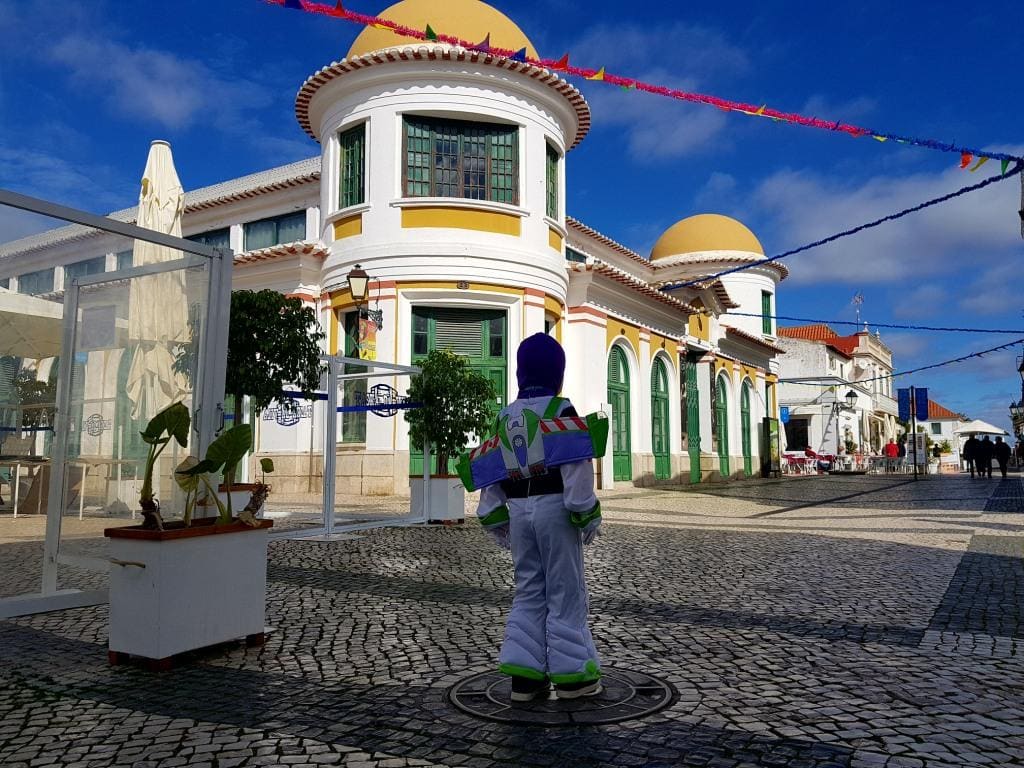 We were lucky that we did not require visas or permission to either remain or work in the UK thanks to our Irish passports. There has always been an open relationship between Ireland and the UK, and the freedom to live and work in each country. We moved three times within South Wales, remaining within one hour's drive of Cardiff where I was based, my husband, continuing as a freelance contractor but spending the working week in the likes of Manchester, Swindon, and London.
After 8 years our son was born, and while the family visited often enough from Ireland, we were mostly alone and without a support network. So, when my parents announced they had bought a small holiday home in the Algarve and were going to be retiring there, we saw an opportunity to buy a holiday home ourselves and spend each school holiday in Portugal. But our thoughts of holidays in Portugal swiftly moved on to thinking about moving permanently.
My husband's work had progressed and since he was mostly working remotely on global projects that he could do from anywhere in the world, we began to think about making our move. Our son had just turned 3 years old, and we realised that he had spent more than two-thirds of his life indoors due to the wet, windy and cold weather of South Wales. Moving to Portugal would give him a more outdoor life, allow him to be closer to his grandparents, and give him the opportunity to become bilingual.
So, 5 months after making the decision, and just two months after my parents made their move, we followed suit. We sold up everything in the UK and drove with our son and dog for a new life in the sun.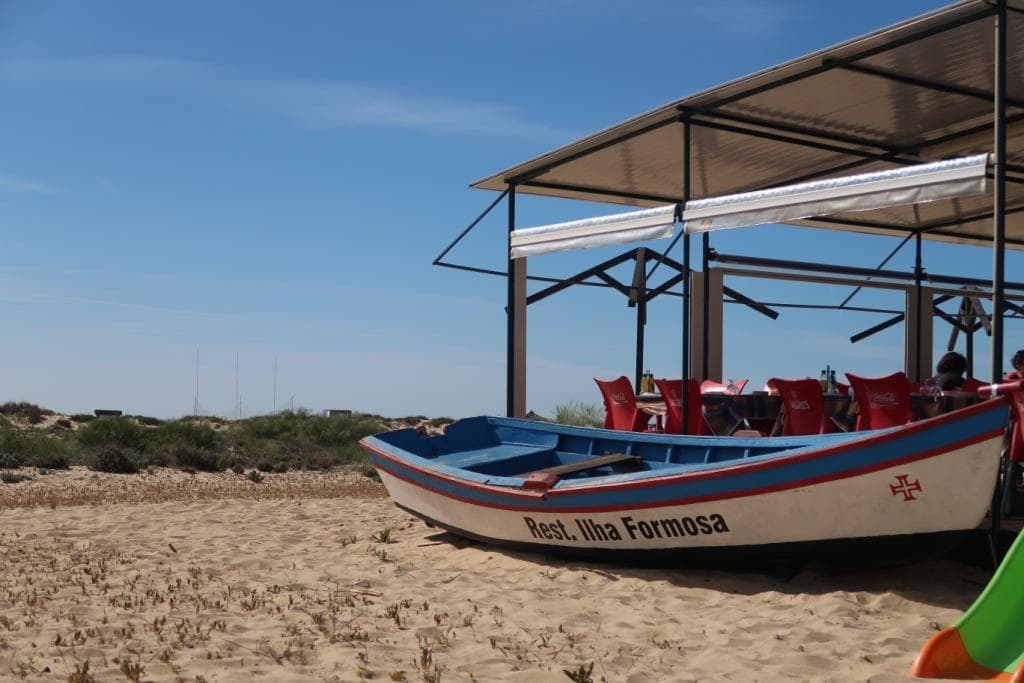 It hasn't all been plain sailing. Learning the language has been difficult for us adults and is an ongoing process. And you cannot just rock up to Portugal and stay indefinitely without either a visa or residence permit. We've been lucky though; our Irish passports have meant we haven't felt the effects of Brexit where our residency is concerned. Our British friends have felt it more. You can only stay in Portugal for a certain period without either a visa or taking out residency, and this includes working in Portugal.
My husband has a Portuguese company, we are just about to renew our residency after 5 years, and our son is about to complete his fifth year in Portuguese school, 3 in preschool and 2 in primary school. And yes, he is bilingual, although like all children of 8, is still improving his vocabulary in both languages. There have been times we've wondered have we made the right decision, but when we see him outside in the sun (even during winter), playing and conversing in Portuguese, we know we've made the right decision for him. Contributed by Cath – Travel Around Ireland
Best Places in the Algarve: Hidden Gems of the Algarve
Portugal Travel Guide – 27 must-visit places
Britain to Bulgaria
I moved to Bulgaria in 2016, and have owned a small studio apartment there since 2008. Bulgaria was the choice for me as my apartment is in the ski resort of Bansko, I'd always fancied the idea of a season skiing and simply couldn't afford somewhere in the ski areas in other parts of Europe.
We spent 2 months there in 2014 and the decision to move there in 2016 was simple. We wanted to stay there longer than the 3 months permitted by the Bulgarian visa regulations. Becoming a Bulgarian resident then was relatively simple – as British citizens before Brexit, it was a simple process. In 2021 we renewed our 5-year residency cards for a further 5 years. The process is different for new applicants now that the UK is no longer part of the EU.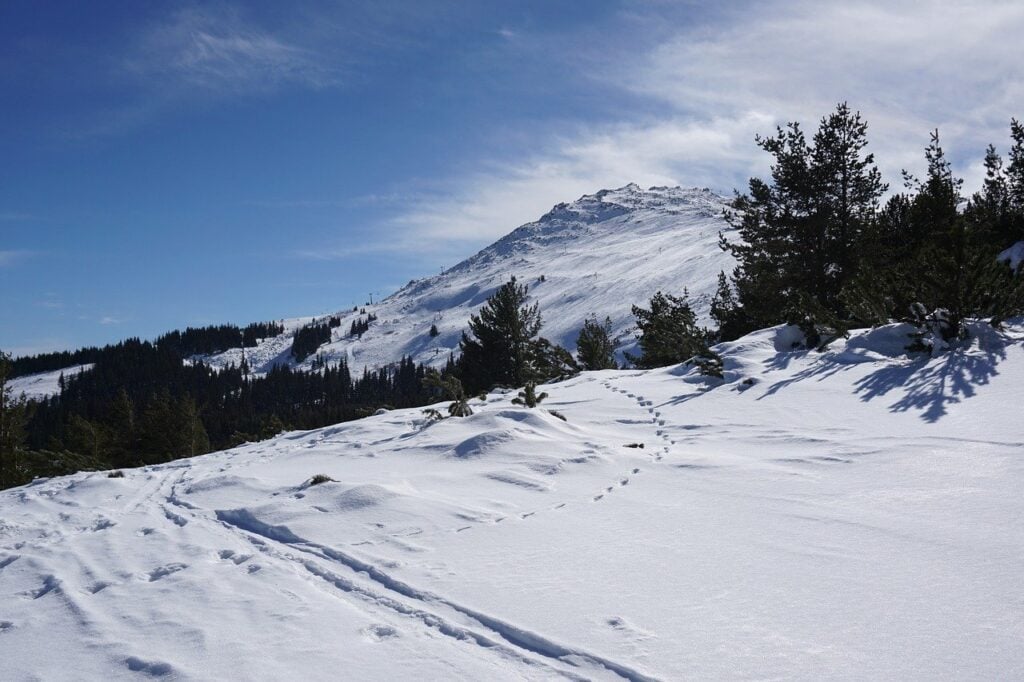 Although we bought our apartment for very different reasons than why we call Bulgaria home now, I'm glad we did. Our cost of living is significantly cheaper, and should we be in a position to move our tax residency from the UK, then it would be even cheaper as there's a 10% tax rate. Bulgaria is (currently) outside of Schengen, so we get to spend a full 90 days in Schengen and then go home and I love the outdoor lifestyle there – being right in the mountains, yet close to Greece and only 3 hours away from by road from the cities of Plovdiv and Sofia is fabulous. Contributed by Sarah of Cornwall's Best.
USA to London
Our family moved to London, England for a year from the United States when our oldest was in preschool and our youngest were toddlers. The move was needed for employment reasons which required a visa, but we jumped at the opportunity as we had wanted the chance to live in another country for a year.
My husband and I had lived in France for a few months prior to having kids, and I had studied abroad in London. But it was an opportunity to experience a country firsthand for an extended time, and doing it with kids was a wonderful and unique experience.
Living in London with kids meant we experienced life in a real way. From school to parks to grocery stores and family-friendly restaurants, we learned a lot about living and visiting London with kids. It is a fantastic city for kids with so much to do.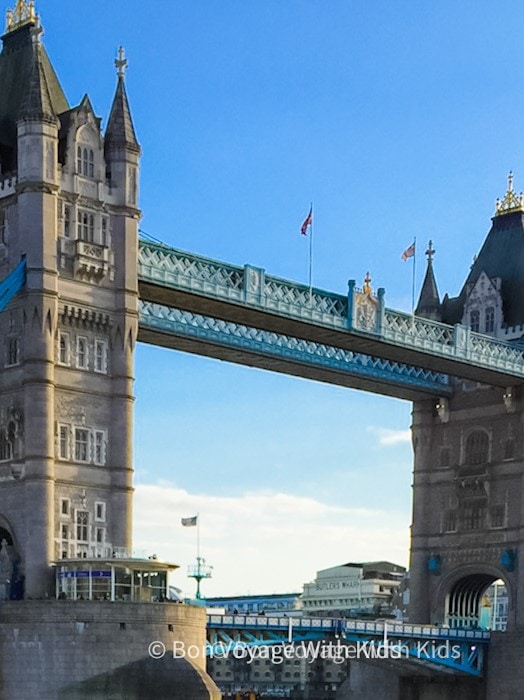 The green parks with beautiful playgrounds, like the Princess Diana Memorial Playground in Kensington Gardens, were something our toddlers enjoyed regularly. Our day trips included many local family-friendly parks and zoos, as well as restaurants, and my kids came to love British cuisine.
Even discovering holidays and traditions celebrated in England not celebrated in the United States (or celebrated differently) were learning experiences for our kids. While we didn't have to learn a new language, we did learn about cultural differences and some different vocabulary words between British and American cultures.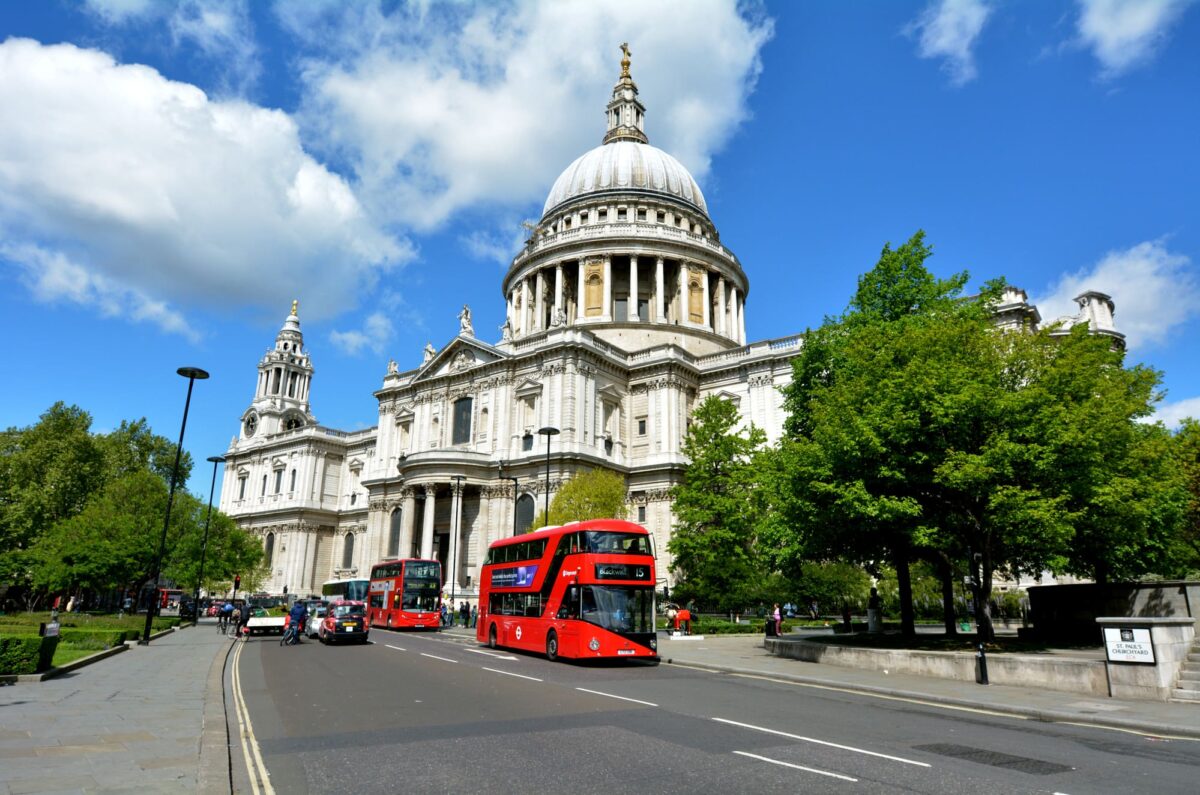 It was a tremendous experience for our whole family, with many lasting memories of a very special experience. It was a wonderful way to experience a country and has continued to inspire our family's interest in travelling and experiencing world cultures together. by Keri of Bon Voyage With Kids
England to France
In 2015, my husband and I were looking for a holiday home to enjoy, in particular somewhere to escape the dreary British winters.
We were all set to buy a small house in Florida, when I happened to catch the programme "A Place in the Sun", which was featuring properties in France. I couldn't believe how cheap they were, so I immediately started Googling.
We already loved France; we love the food, the culture and the incredible places there are to visit, so it wasn't a far-fetched idea to buy a house there. That was the Monday.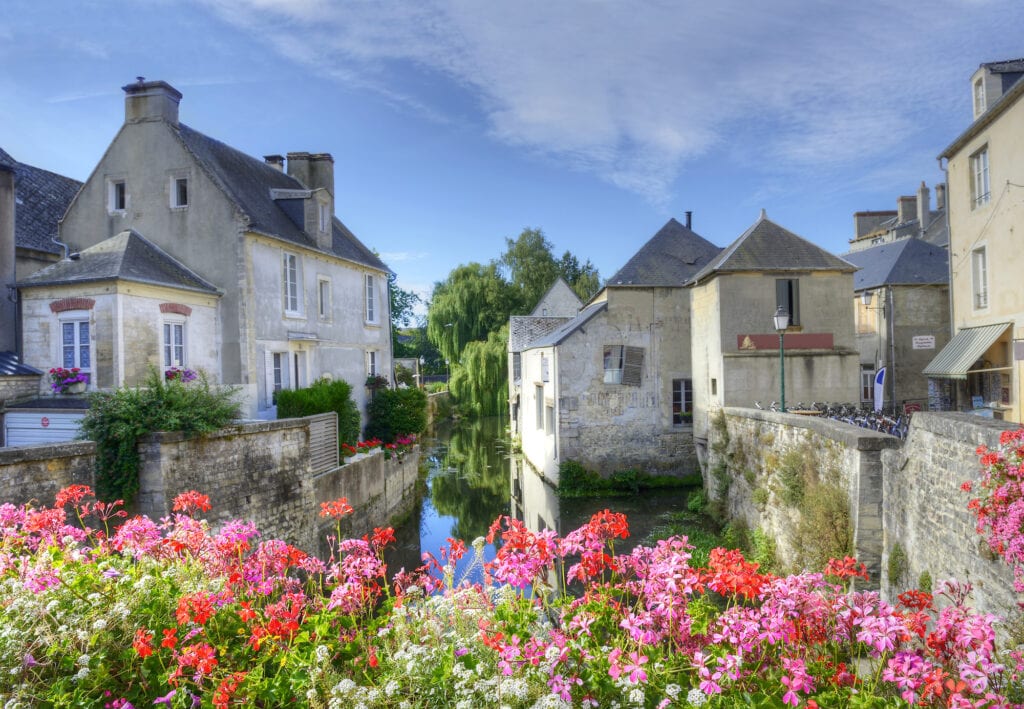 By Tuesday, we'd narrowed down an area in central France and found several potential properties to visit. We chose this area as it was only a 4/5 hour drive from the UK ferry ports- making it easy to pop over for a few days as a family. On Wednesday, we signed our daughter out of school and drove over to France. We viewed properties on Thursday and Friday.
Initially, I wanted a traditional stone farmhouse with plenty of land. The trouble is, at nearly 6ft tall, I don't fit into a traditional stone farmhouse- too many low beams and small doorways. So most of the properties we had chosen were totally unsuitable.
But, on Friday, the estate agent showed us a derelict property she'd had on her books for years. It was in the middle of nowhere, surrounded by fields and beautiful views. The area was idyllic but the house was a mess. It hadn't been lived in for years (except by some of the biggest spiders you've ever seen!) and there was no water or electricity.
We fell instantly in love and bought it there and then. Part of the attraction was the fact that there is no way we could afford such a property on the south coast of England- we'd be paying off a mortgage for the next 700 years. We loved the views, the space and the ability for my husband to have his drum kit NOT in the house…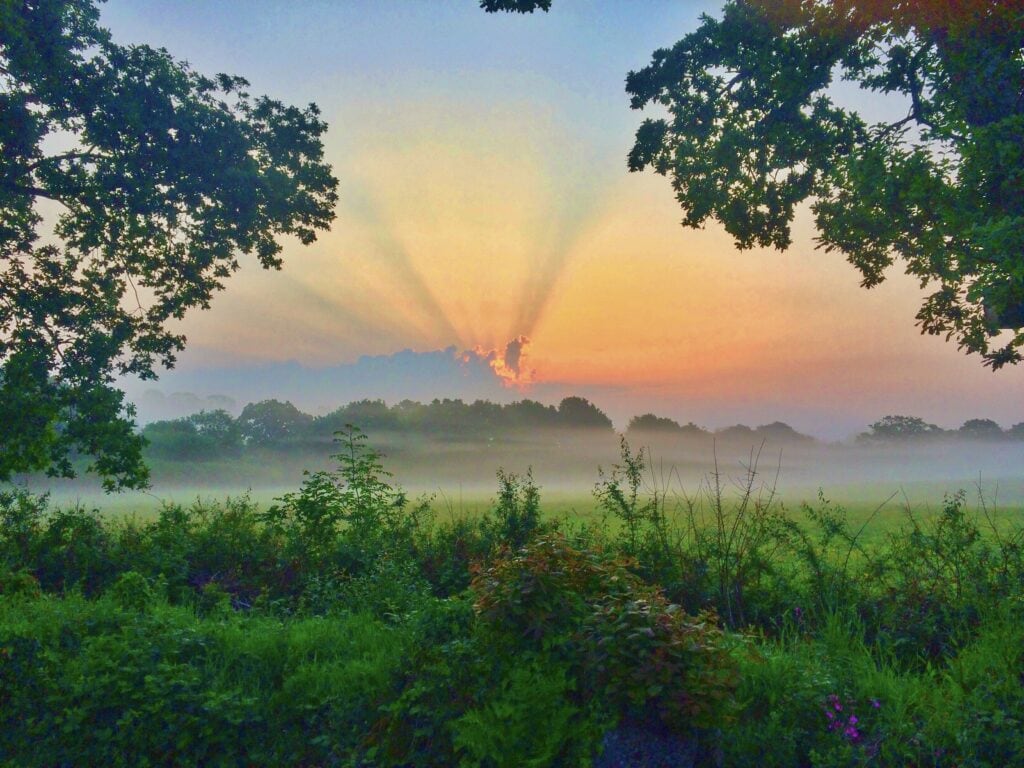 We spent the next year doing it up during our holiday time from work… and then the BREXIT vote happened. Suddenly, our dream of moving to France seemed in jeopardy and we had to make some decisions- namely, which side of the border did we want to live?
In 2018, we made our choice and became French residents. I quit my job as a London air traffic controller and we spent the next two years touring Europe in a motorhome, using the house in France as a base.
Before the BREXIT deadline, it was relatively easy to move to France. We needed a Carte de Sejour, which we got and we have set up French businesses and pay our taxes here.
COVID has made things more difficult, as we missed a lot of time with our families and my parents are more elderly. Not being able to get back to help them was tough. We're now rethinking our decision and may move back to the UK to be closer to family but we hope to keep our beautiful French base no matter what- I'm not sure I could give up the local pain au chocolat. Contributed by Kat from Wandering Bird.
Exploring 28 Enchanting Medieval Towns of Europe
Poland to England
As soon as I graduated from Architectural Studies in Poland I wanted to move abroad. I believed that there was no better place in Europe than the UK to find a job in my profession. Especially in London with so many recognisable architectural practices.
There is no doubt that London is the world's capital of architecture. When you study in university about Norman Foster and other famous architects, you know that London is a city of opportunities. Some of the largest architecture firms in the world like Foster + Partners or Zaha Hadid Architects have their offices in London.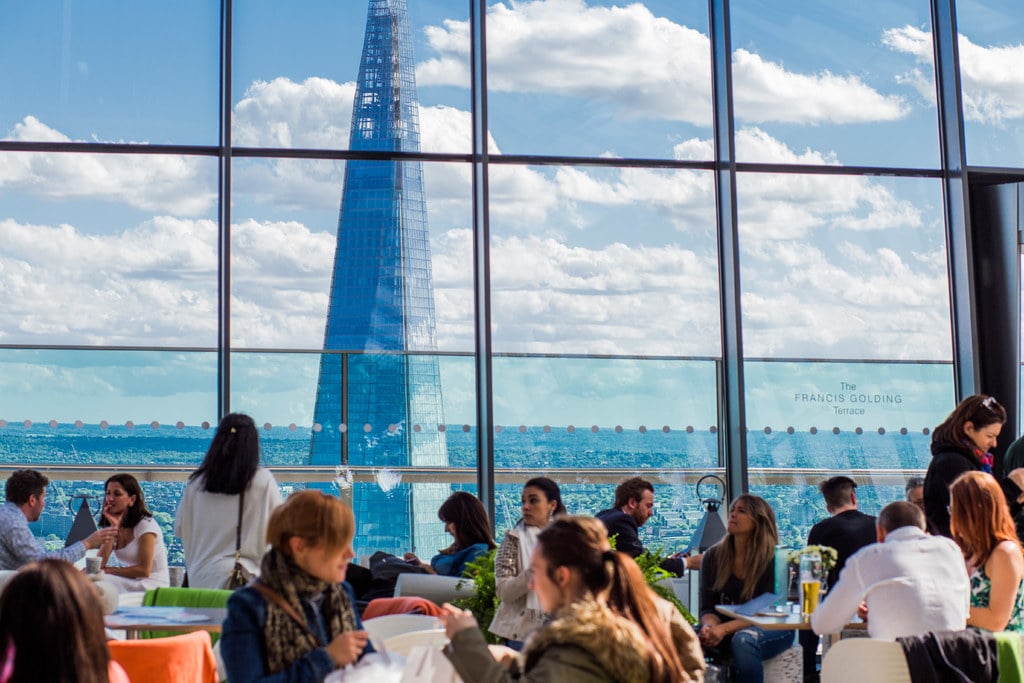 With so many influential personalities, London is also home to amazing modern buildings. Who wouldn't want to work in the office with incredible views of the Gherkin skyscraper, Sky Garden or the tallest building in London – the Shard?
Yes, it sounds like a dream and I was really lucky to find a job in my profession just two months after arriving in the UK. In 2014 I could get to London just with my ID and sorting everything out was much easier when the UK was still in the European Union.
When Brexit happened in 2020, moving to the UK became a bit more complicated. Fortunately, any EU citizens that have been at least 5 years in the UK before Brexit could apply for settled status and I was one of them. Currently, if you want to stay more than 6 months in the UK, you need to apply for a visa.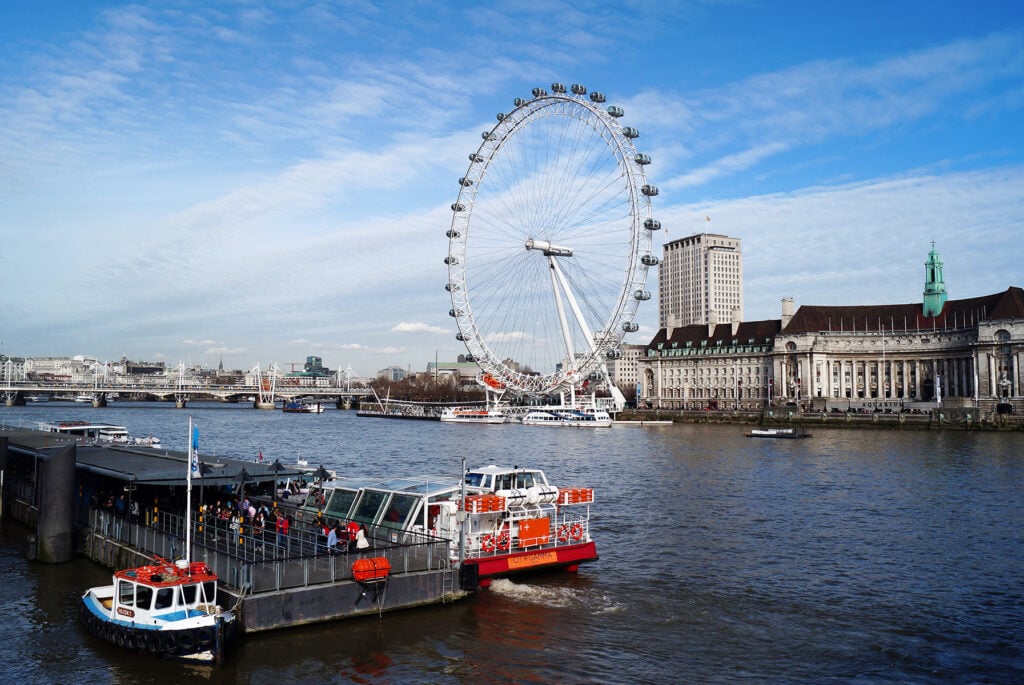 I probably wouldn't choose the UK again if I had to move abroad from Poland after Brexit. It is much easier to go to other countries like Germany or the Netherlands. The freedom of movement was one of the reasons why I have chosen England in 2014.
Another reason was the language that I studied at school. When you understand other people, you can adapt to a new environment much quicker. You can always learn another language with time, but I think it is too much stress at the beginning.
Moving is not just about buying a plane ticket and packing your suitcase. If you want to work in England, you need to get a national insurance number, bank account and address in the UK to prove your identity. Everything will take a couple of weeks before you start a job, so you also need to have some savings.
London is, in particular, one of the most expensive places to live in Europe. It is a great area to get work experience, however, there are also other cities in the UK with many job possibilities. After 5 years in southern England, I decided to move further north in the UK where I am still now. Contributed by Paulina of UK Every Day.
England to Lapland Sweden
For the winter season of 2021-2022, I moved to Sweden to become a dog sledding guide. I found a role near Kiruna in the Arctic circle in Swedish Lapland. This was like nothing I had ever done before and the thought of the cold was quite intimidating. Once I had arrived, my nerves had disappeared and I fell in love with the new winter wonderland I called home.
Moving to Lapland isn't the most common thing to do, but I felt the need to challenge myself and put myself in a completely new environment. I had taken 2 years off my corporate role in order to chase adventures and learn new things. This was the first job I had taken out of an office and I really enjoyed the difference.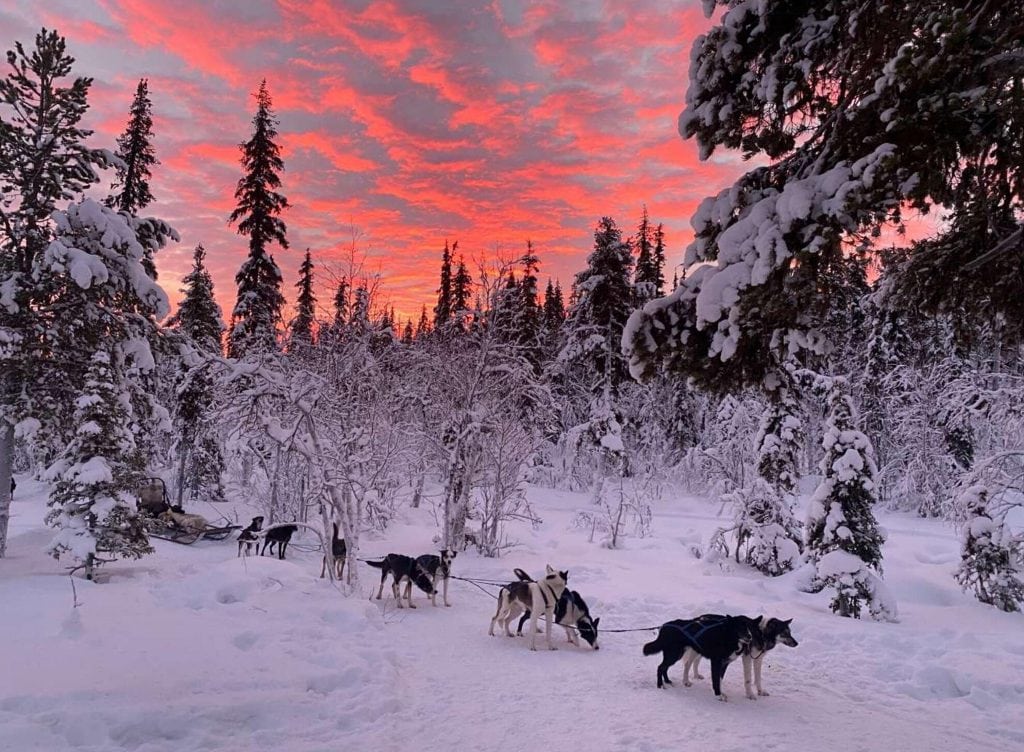 My life in Lapland was very different from the world of London I grew up. In London, you can expect to see people, buses and traffic everywhere. In Lapland, you can expect to see, snow, trees and the occasional moose or reindeer. The change of scenery and life in nature was exactly what I needed at the time.
My daily routine as a dog sledding guide consisted of cleaning up after the dogs, taking the dogs out on sled runs and hosting tourists. Learning how to not only drive a sled, but guide others on my sled was a steep learning curve but I really enjoyed it. The night life was next to none, the nearest bar was a 45min drive away. Although the new normal of having a fire outside whilst sitting on a reindeer's skin was quite special. We did this when it was 'warm', -5 and above.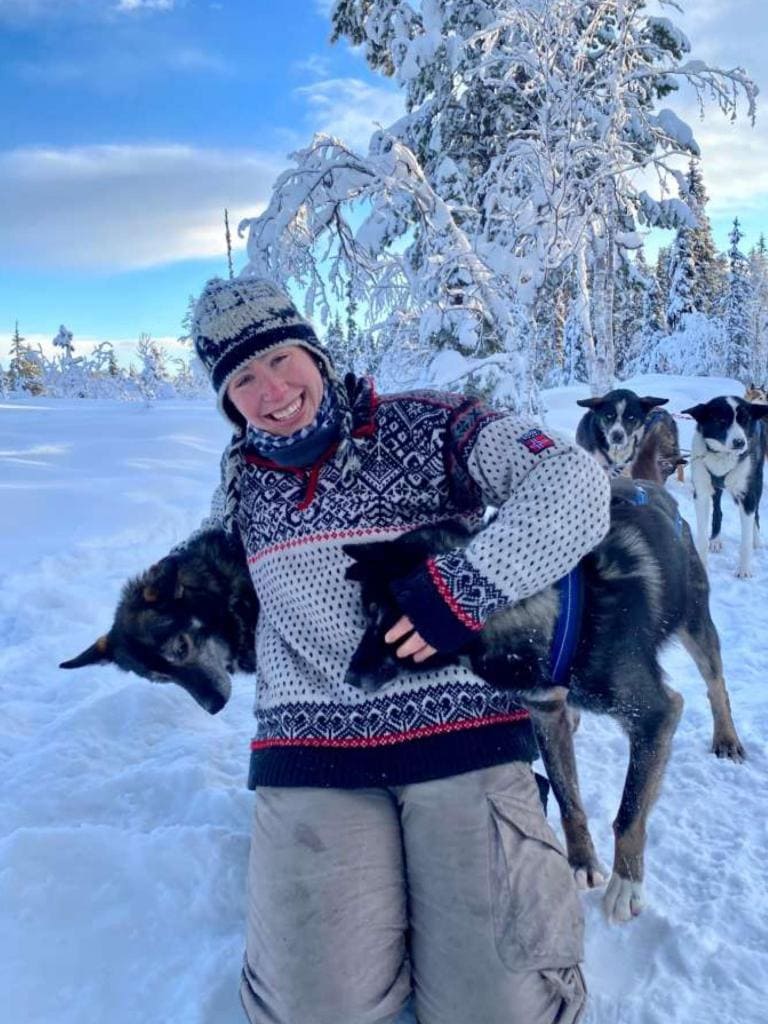 I found the role on a website called workaway.info. This site offers both voluntary and paid positions all over the world. The kennel I worked for would usually prefer someone with experience with animals or tourism (I had neither). However, due to the constraints of covid meaning they couldn't find staff, they settled with me and it turns out I was a great fit.
To live and work in Sweden you need rights to work in the Schengen zone. I had this therefore my time there did not pose any problems. For seasonal work such as the one I did, the Swedish Government also offers working holiday visas for those below the age of 30 and from a small list of countries. Contributed by Ellie of El on the Move.
USA to Germany #2
Why would anyone relocate their entire family from the beach in San Diego to the lush, hilly forests and steep vineyard gorges of Western Germany?
The dairy products alone! I'm only half-joking. German cuisine is fair to good, but the quality of milk, cream, ice cream and cheese is out of this world. We get milk out of a vending machine in our village from cows only 2 miles away. They are milked by a "robot" once they "feel full". Talk about happy cows. It's a hyper-local, fresh and tasty experience that is commonly demanded by German people. Even the carrots at the supermarket have the exact county where they were produced.
However, the true reason to undergo an international move is for developing perspective. Our children have been able to integrate into local German public schools and are now fluent in German. They meet and play not only with German kids but also with those who immigrated from Turkey, Azerbaijan and Russia. They go on playdates with refugees from Syria and Ukraine.
On the playground, they've started to understand the things that bind all people and that it is possible to do things a different way without being an enemy.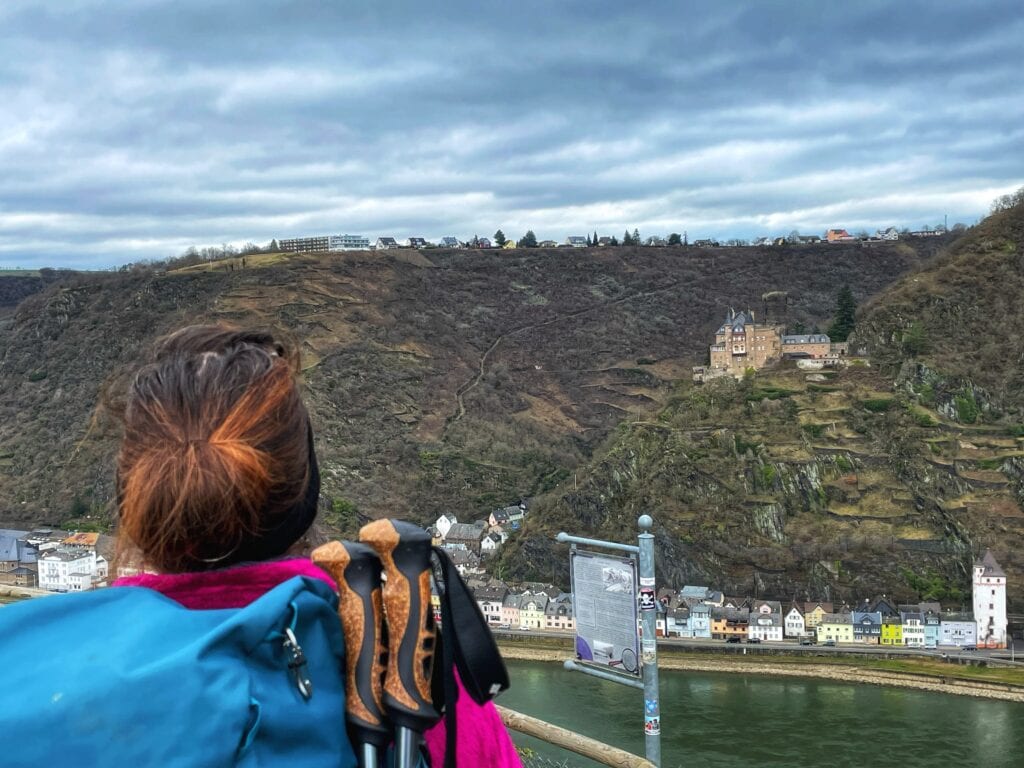 The reasons we've stayed is the friendships and incredible travel and outdoor opportunities. Frankfurt is a hub for inexpensive travel all over Europe and most of Europe has a "right to roam". We can hike along any field, path or property without being at risk of "trespassing" unless it's directly fenced. We rarely drive somewhere specific to hike or spend time in Nature, we just go and usually find a delicious mountain or forest hut serving drinks and delicious hot food.
We've lived in a few places but now are currently settled in Landstuhl, Germany. It's on the northern border of the Palatinate forest that stretches all the way to Strasbourg France and just to the north lies the UNESCO world heritage site of the Upper Middle Rhine Gorge with impressively steep vineyards and amazing hiking trails, boat cruising and sommerrodelbahn (alpine slides).
Getting a visa to stay in Germany is not difficult if you have an American passport. After the initial 3 months of tourism, you'll need to show proof of income, residence and health insurance to get a working visa. From Dr. Morgan Fielder At Crave the Planet
USA to Portugal
Three-and-a-half years ago we first stepped foot in Portugal. Exactly one short year later, we moved here and planted our flag on the beach. Like so many other ex-pats, I committed to writing a blog; PortugalExpatLife.com. Everything was so new and exciting that the words flowed easily.
A funny thing happens around the two-year mark. The beautiful sunsets, the savory wines at prices comparable to bottled water, and the seagulls gracing the shoreline above the perfectly formed waves become somewhat routine.
Don't get me wrong, I love this place as much, if not more, than I did at the beginning. But after a while, writing a blog about the wonders of Portugal starts to sound a little like boasting. And do I really want to advertise this idyllic location to the world? Even the seagulls squawking to the surfers below seem to be saying, "Enough already!"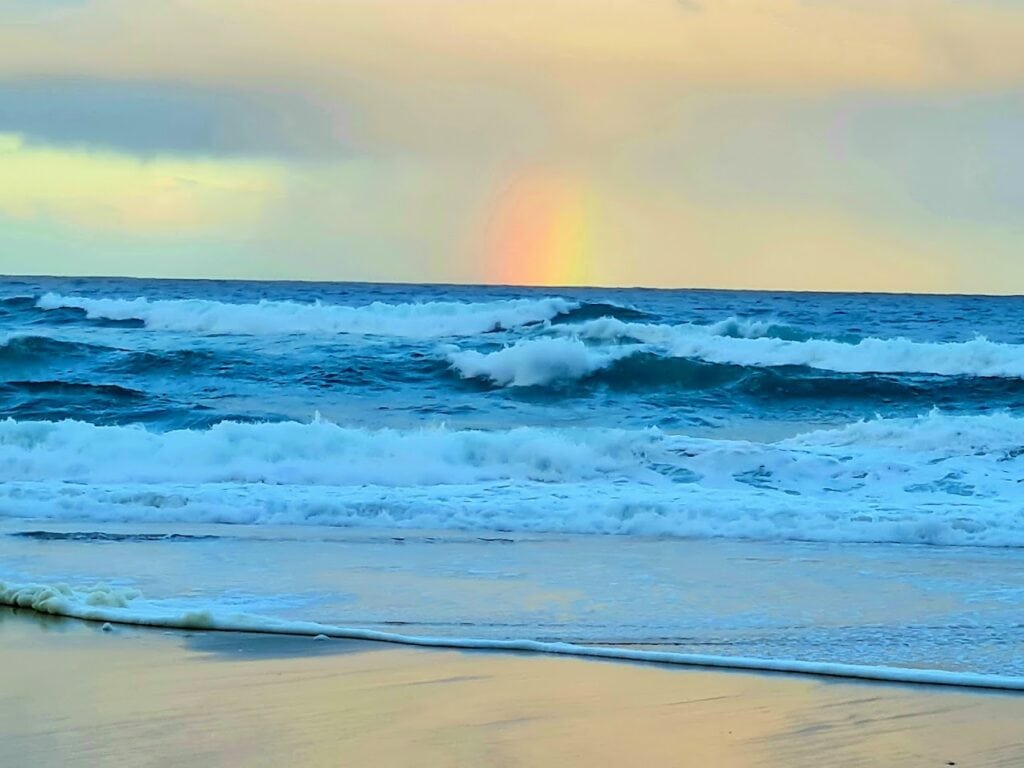 But let's backtrack a bit to answer the number one question we are asked, "Why Portugal?". Well, I blame that on my wife's stubbornness, for which I am thankful. I had been wanting to live outside the US for several years now. There was no particular reason why I wanted to move, other than maybe wanting to live in a culture with a different set of priorities than the one with which I had grown discontented.
I had suggested about a half-dozen countries to my wife, a few of which we had already visited and a few that we had not yet stepped foot in. Cathy was not too keen on any of them for a variety of reasons. But on our first visit to Portugal in October of 2018, while sitting at an outdoor café and enjoying the local cuisine and relaxed surroundings of Lagos, she uttered those magic words, "I could do this". Although the beaches in the Algarve are fabulous, we ended up choosing the Silver Coast because it checked more of our boxes.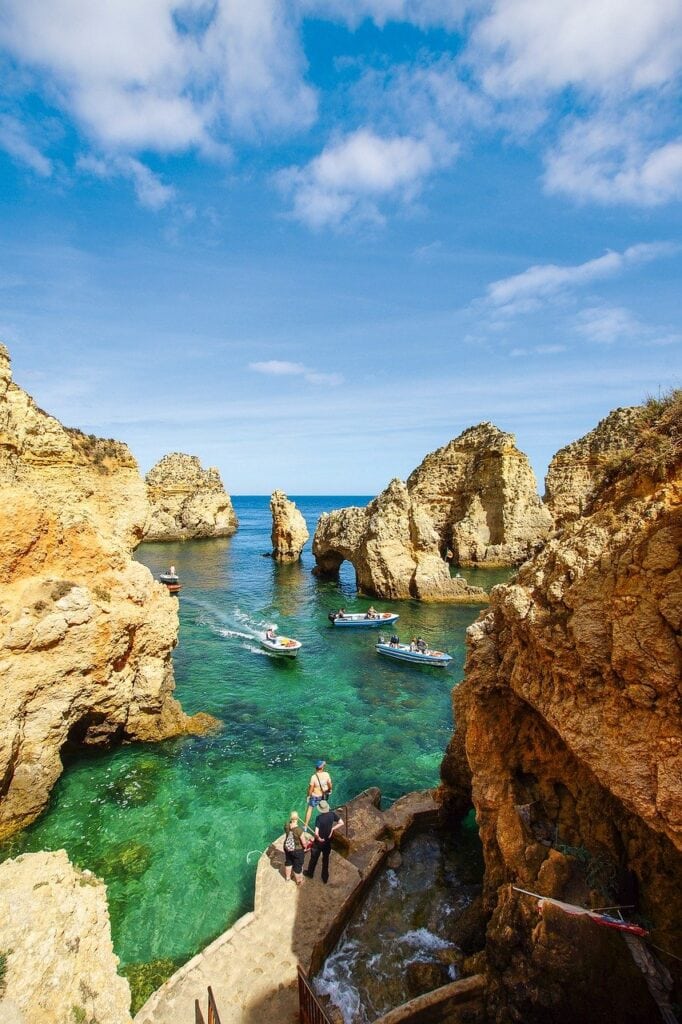 Those magic words, "I could do this", were all I needed to hear to race full-tilt boogie toward Portugal residency. The Portuguese bureaucracy loves its paperwork, and applying for residency required nearly a ream of it. There were financial records, medical insurance, fingerprints for FBI checks, and a short essay on why we desired to become residents of Portugal, among other things that I have forgotten by now. But the hardest thing for nearly everyone is securing a one-year lease for a place to live, in advance.
Many people have had to sign leases sight unseen, as we did, and pay for a couple of months or more before even leaving the US. That is no easy feat. We ended up spending a year renting in Mafra, while our desired destination was a short, ten-minute drive away.
So here we are, finally living in our newly purchased apartment in Ericeira, overlooking the ocean. Prices have risen steadily since we moved here, which is unfortunate for locals with new families and ex-pats looking for a new life. We count our blessings every day, as we are a short walk to stores, the village square and the beach. I keep a pair of binoculars perched nearby on the balcony, just in case there is another mermaid sighting. Contributed by Bob of Portugal Expat Life.
Barcelona from Germany
One question I am often asked when meeting new people is "Why did you move to Spain?" and it can be answered quite simply with just a few words: "for love." To be honest, I had never really had the intention to move to Barcelona before.
I had taken a Spanish course but somehow had somewhat tropical destinations in Latin America in mind. However, this all changed on my first trip to Spain. I travelled through some popular destinations in Southern Europe during our last semester break in university with a friend. During a weekend in Barcelona, I met my now-husband, Eduardo. He is Spanish and grew up in Barcelona. I fell in love, not only with him but also with the city.
Shortly after, I moved to the Maldives for a few months to work. During this time, I realized I wasn't really a fan of long-distance relationships. Since my European passport allowed me to spend up to three months in Spain without registration, I decided to write my final thesis for university in Barcelona after returning to Europe. After all, I had already moved out of my apartment in Germany before leaving for Asia and had given away most of my furniture.
After my first three months in Spain, I had already become so accustomed to life there that when I graduated in Germany, I decided to register in Barcelona and look for a job. I had dreamed of living by the sea one day all my life, and in Barcelona, this dream finally came true. Even today, after almost six years in the country, I go to our rooftop almost every day to take a look at the sea.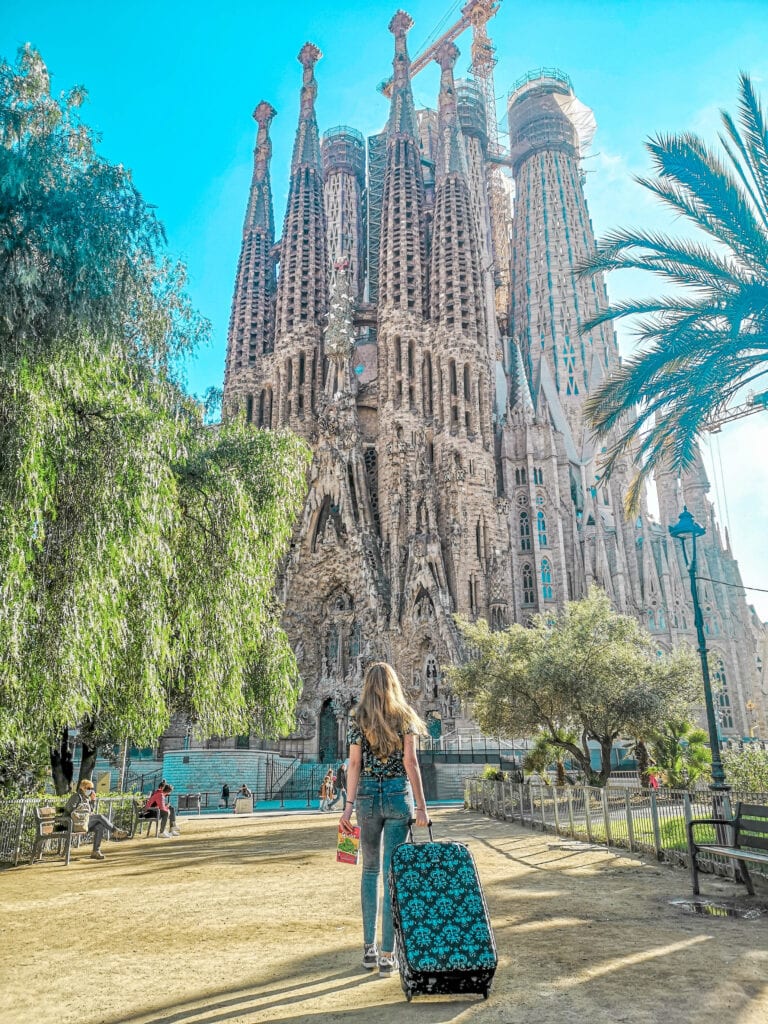 Even though it was never directly my dream to move to Spain, today I couldn't imagine going back to Germany. Especially the sun and the short, mild winters are such a remarkable change for me from the long grey winters I was used to in Germany. I also love the serenity of the Spanish people. You can sit outside in the sun with friends even in winter and enjoy the Spanish weather and the delicious tapas.
My move to Spain was relatively easy because I didn't need a visa due to my European passport. This gave me enough time to settle in and look for a job locally without any pressure. It was also very helpful for me that my husband speaks Catalan because so some documents are in Catalan and not in Spanish. Despite everything, the registration was unfortunately not as easy as I had hoped. And that despite having a European passport.
Some registrations were very stressful and dragged on for months. If I were to move to Spain again, I would definitely find out how, when, and where I have to register before my move. Besides that, I have no regrets at all. Contributed by Vicki of Vicki Viaja.
England to the Netherlands
For my story, I moved abroad at the young age of 18 from the United Kingdom to the Netherlands. It was not far but at that age, it sure was still an adventure. Especially I left a small island called the Isle of Wight, where I grew up, and moved to the big, beautiful, modern city of Rotterdam, Netherlands. It was quite an easy move for me, as I literally just packed a suitcase with some clothes and personal items and that was it. One suitcase. Not sure I could ever do that again, but at 18 it was easy!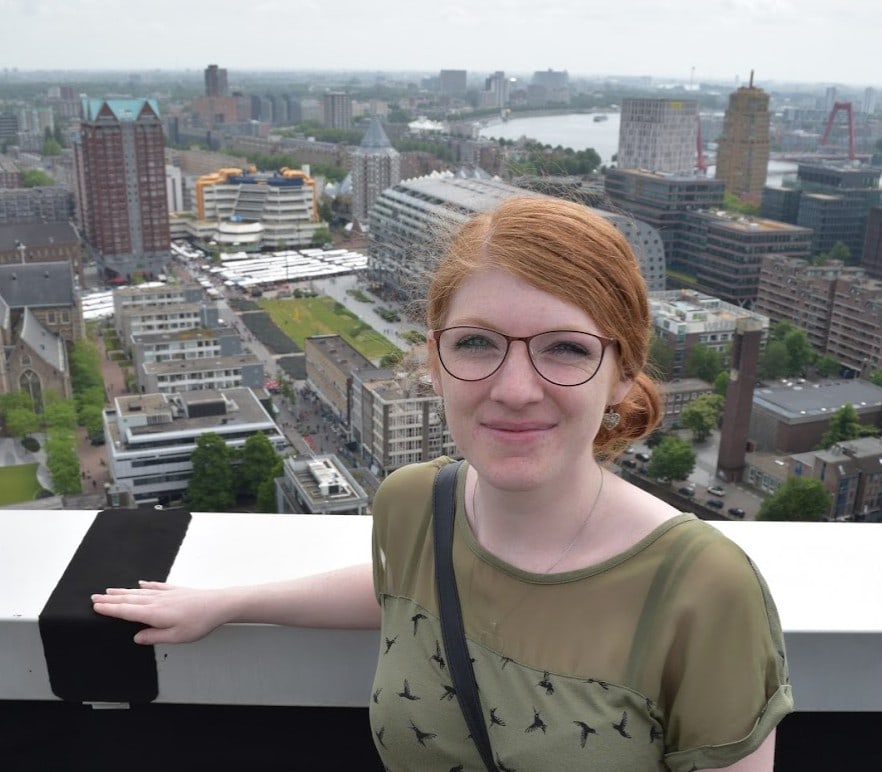 The reason for my relocation was for love. At the time I had a full-time job and car but gave it up to follow my heart. Even though now I am no longer with this first love, it was a lovely story that went very well for 8 years in Rotterdam. I stayed in Rotterdam for the whole time which was a great place to be. When not in Rotterdam, I was exploring all other Dutch cities as well as European cities, all easily reachable from Rotterdam with the local trains and airport.
When I moved to the Netherlands as a Brit 10 years ago, no visa was required so it was easy. I was free to get a job straight away without any issues, with my first job in the Netherlands being an au pair to two local children. After this, I started my studies for a 4-year Bachelor's degree and have worked in the Netherlands ever since. These days you do need a specific Brexit visa so check it out if you will also come from the UK to NL.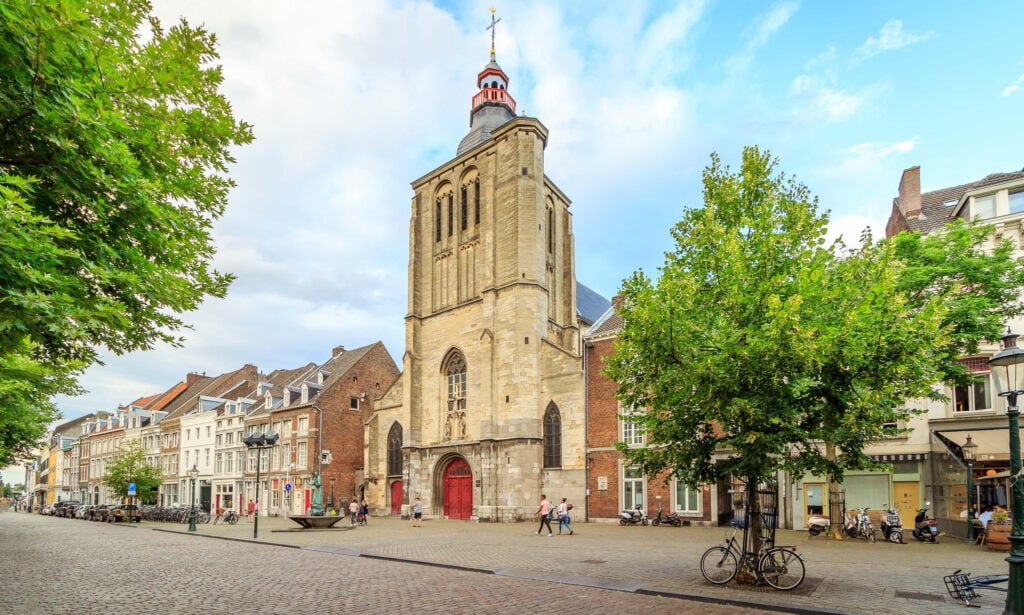 Fast forward to 10 years abroad and I am still in the Netherlands, however, I now live in the beautiful cobblestoned city of Maastricht. This is in the very south of the country! I live with my boyfriend and our adorable kitty called Szila. From Maastricht, we travel lots more than I used to and enjoy lots of amazing restaurants found in the province. The landscape in Maastricht is also very different from the rest of the Netherlands (with hills!) so it feels more abroad than Dutch, which we like. Written by Zoe from Together In Transit
New Zealand to Edinburgh
But WHY would you move from New Zealand to Scotland? This is what I was asked all the time by my friends in Edinburgh. They all wanted to move to New Zealand, and couldn't believe I'd left New Zealand to move to rainy Scotland.
I grew up in New Zealand. It's really common for New Zealanders to go on an "OE" (overseas experience) in their early 20s. It's really easy to get a two-year working holiday visa in the UK. After finishing school or university, most people move to London for two years. They work in a bar in London, party with lots of other New Zealanders, and go on cheap weekend trips to Europe.
My two-year UK working holiday was a little different from other Kiwis. I didn't want to move to London like everyone else, so I went to Edinburgh instead. I'd never been to Edinburgh, but lots of people said it was beautiful and I couldn't think of anywhere else better in the UK – so I decided to go there.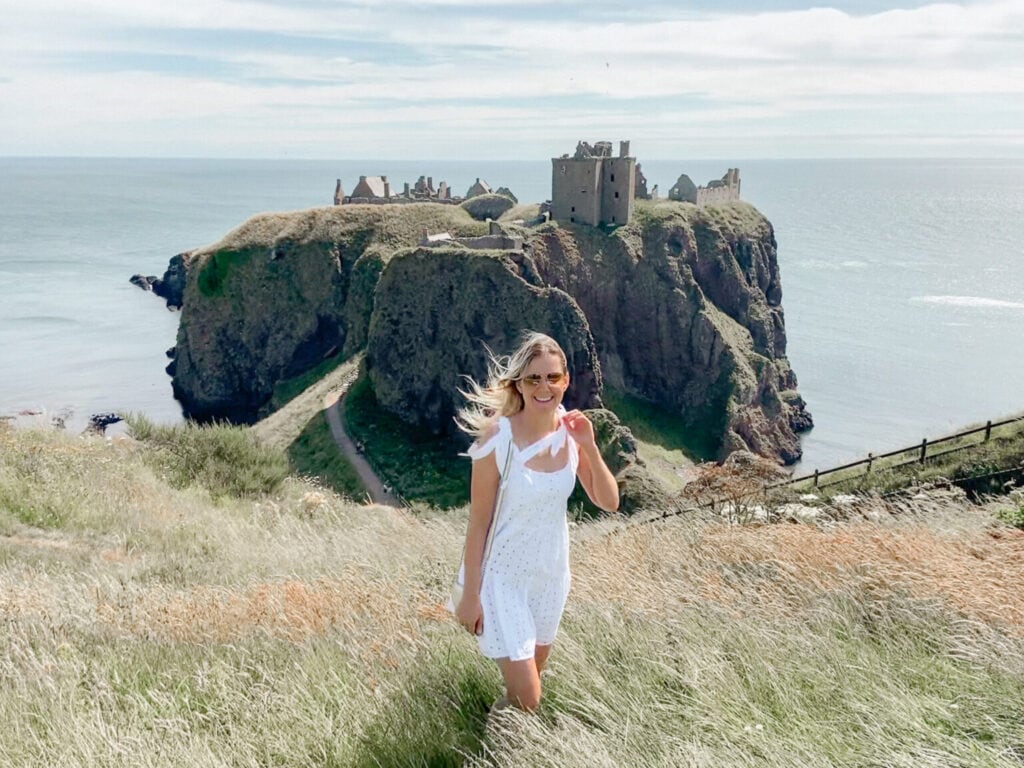 It's the best decision I made. Edinburgh is the most beautiful city I've ever been to. I also felt like I had a more authentic ex-pat experience. All my friends were Scottish. I didn't know any other New Zealanders or Aussies living in Edinburgh.
I was also in my early thirties (the oldest you can possibly get a visa!), whereas a lot of Kiwis living in the UK on the working holiday visa are very young. I was married, had a "real" job as a lawyer, and was definitely not into the party scene.
I moved to Edinburgh to use it as a base to travel around Europe. Since New Zealand is so far away from Europe and I knew I only had a two-year visa, I made the most of my time there and travelled to Europe a lot. My Scottish colleagues were always jealous because every second weekend I was off to Italy or Scandinavia for the weekend. At least for the first year.
One year into my visa, we all went into lockdown because of the pandemic. I still had one year left on my visa and assumed Europe travel would open up again. Unfortunately, I was wrong. I never left Scotland again until I had to fly back to New Zealand in March 2021 when my visa ran out.
Hopefully, I will get to move back to Europe again one day and finish off my travels. If you're travelling to Scotland, make sure to visit the Scottish Highlands, Dunnottar Castle (where this photo was taken – the best castle in Scotland), Skye, the Isle of Harris, and the whisky distilleries in Speyside. Contributed by Ashleigh of Ashleighs Atlas.
USA to Spain
It started with what was supposed to be a gap year after my husband retired from the US Army. The plan was to spend a year travelling, and then settle back in the States. That was in 2015, and we have not had a home in the US since then.
We first contemplated moving abroad after spending 3 months in Europe. We avoided major (expensive) metropolitan areas and spent our time in smaller cities, staying in short-term apartments to get a feel for life as locals. We began to realize how much more affordable these areas were than the US, often with a much better lifestyle.
Spain, in particular, drew us in, and we loved every minute of our time in Gandia, a small city about 45 minutes south of Valencia. We reluctantly said goodbye to the beautiful beaches, laid-back atmosphere, and delicious food, only because we were approaching the 90 days that Americans can stay in the Schengen Zone.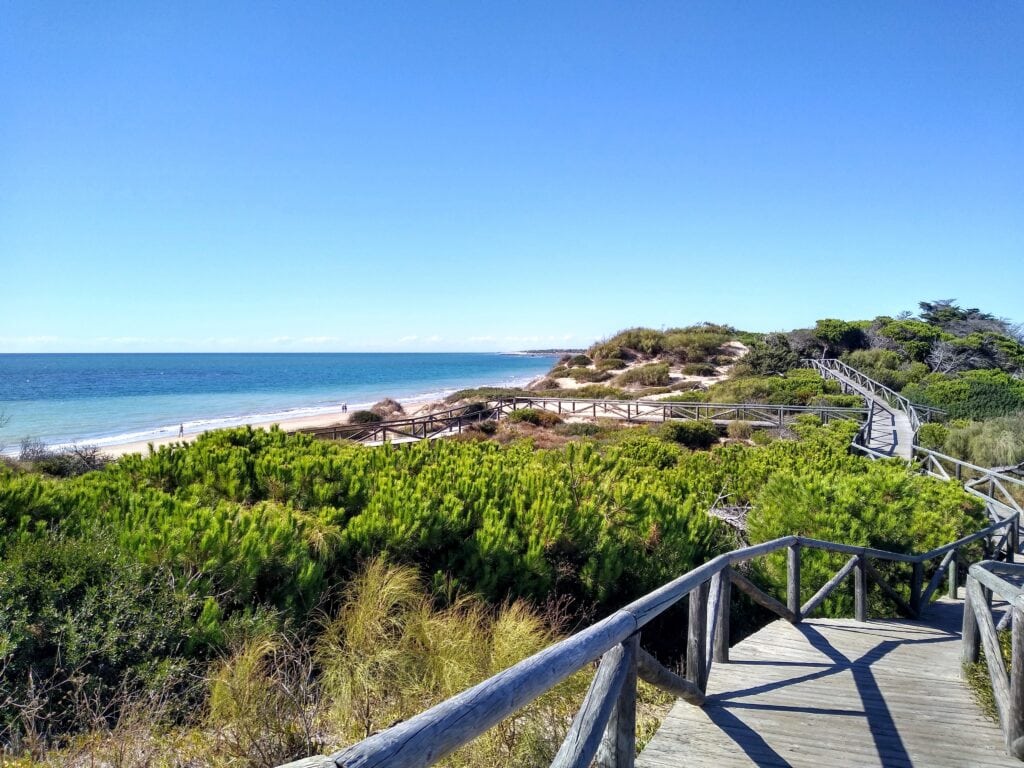 That was about 6 months into our travels, and it planted the seed for a possible move to Spain. In the meantime, we visited several other countries, including Japan, where my husband had met his late mother's sisters the year prior. They do not speak English and told my husband that he should learn Japanese.
At that point, we were approaching the end of our gap "year," and we did not want to return to the US (plus, we had discovered that slow travel abroad was cheaper than living in America). We decided to spend 6 months in Japan so that my husband could enrol in an intensive Japanese language program. To make a long story short, we loved Japan and were able to obtain residence cards due to my husband's Japanese heritage. We lived there for more than 2 years before revisiting our plan to move to Spain.
We determined that our best path to residency in Spain was to apply for a Non-Lucrative Visa. Before going through the application process, which we knew would be time-consuming, we spent another 3 months living there to confirm our decision. Rather than the Valencia area, we decided to target Rota, on Spain's southwestern coast. We chose it because it is a beautiful, laid-back town with stunning beaches and because as US military retirees, we can use many of the facilities on Rota Naval Base, which the US Navy shares with the Spanish Navy.
Our 3-month experiment confirmed that we did, indeed, want to move to Rota, and we returned to the U.S. to work on our visa application. That was in February 2020, and despite COVID, we managed to obtain our visa about 9 months later. We moved to Rota in December 2020, and we are enjoying our simple life on the coast of Spain! Submitted by Stephanie from Poppin' Smoke
New Zealand to France
My husband, young son and I moved to France from New Zealand in 2016, so 6 years ago. My husband is French, and while we were very happy with our lives in New Zealand, we both thought it would be a good time to move to Europe before our son started any form of formal schooling. He was 3 years old when we moved, so was able to start maternelle (kindergarten) the year we arrived in France.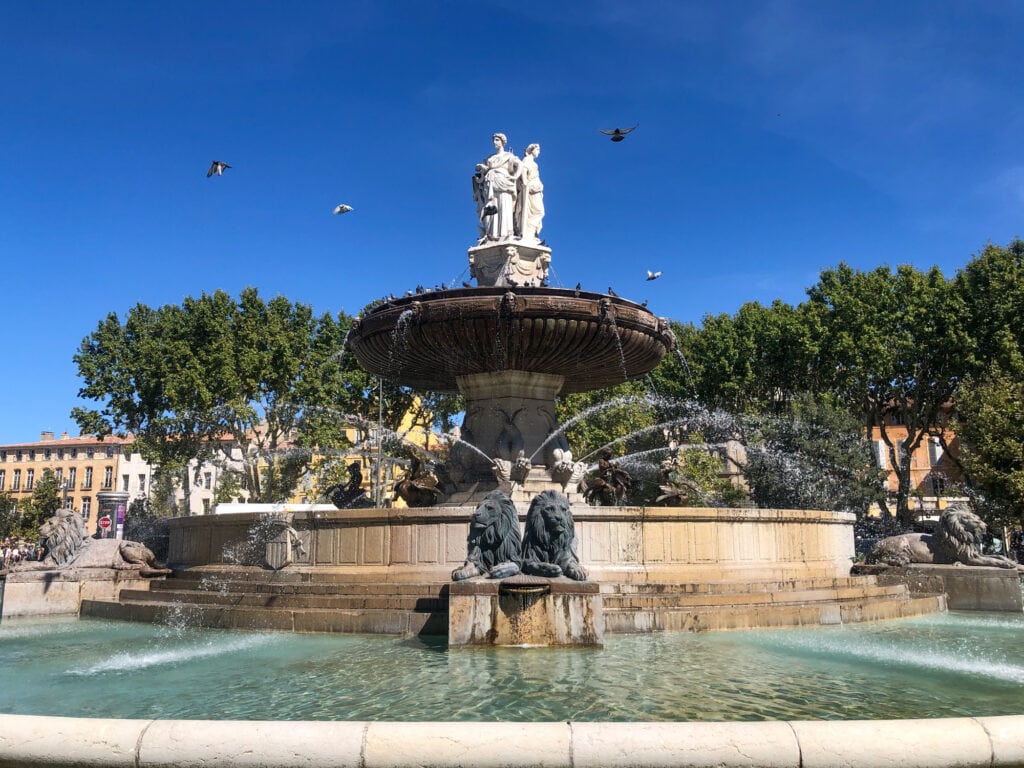 Other reasons to move included career prospects for both my husband and me, as I was freelancing in the travel industry, and he was keen to start his own business (and would have more prospects in Europe). It wasn't an easy move logistically, and in reality, it took around 2-3 years to really "find our feet" with this new life in France – even with two of us having French Nationality.
I did have to apply for a "Carte de Sejour" (visa) in order to live in France as a New Zealander, and my visa process was, and still is a struggle, and something I have to revisit every 1-2 years. But administration battles aside, we absolutely believe we made the right choice for our family and we're so happy with our lives here in Europe.
We get to travel often – something that was very expensive and time-consuming from NZ – we have a better quality of life and plenty of time together as a family now that we both run our own businesses. And perhaps most importantly, our son has become fully bilingual – something I'm sure he'll appreciate as he grows older.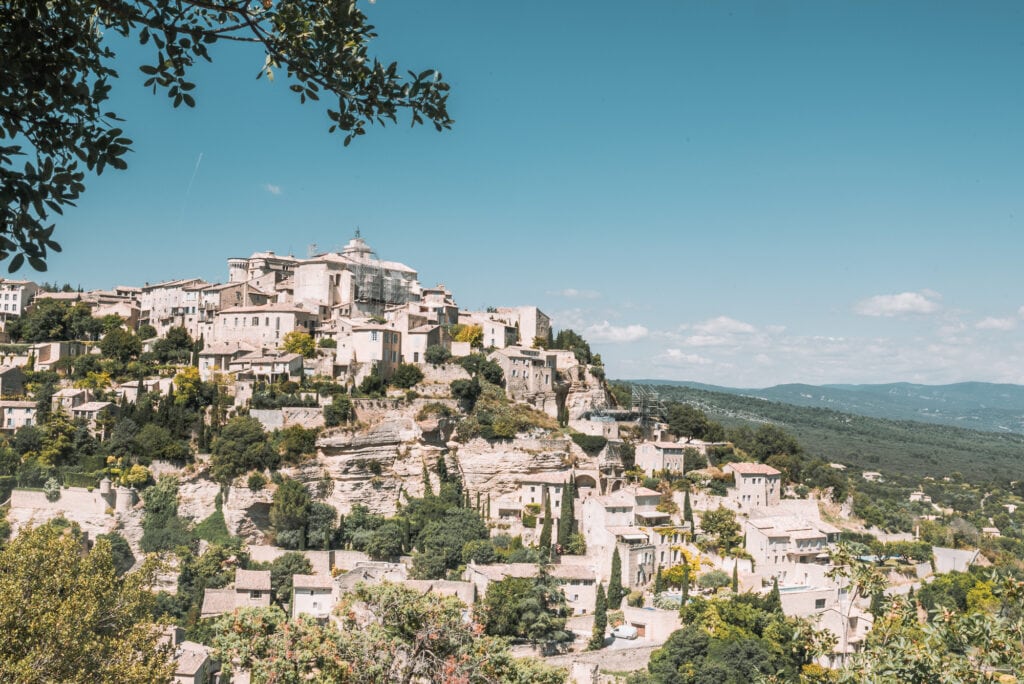 After initially settling in Charente-Maritime (in a small town north of Bordeaux), we've since moved to Provence and have fallen in love with the area. It's such an incredible region with so much to see and do, we never get bored! The landscapes are amazing, so for an outdoors-loving family like us, it was the perfect choice to enjoy hiking, beaches, lakes and forests. T
here's also the deliciously fresh local produce, and the wonderful local markets, Provençal villages, and cultural cities to enjoy too. And don't get me started on the incredible history on display! There are still some things I miss about New Zealand, but they're becoming fewer the longer I spend away from my former home. And there's a large ex-pat community locally that I can turn to when I feel like hanging out with other anglophones! Contributed by Nadine of Le Long Weekend.
Moving from Bulgaria to Austria
I grew up in Bulgaria – a relatively small Eastern-European country with one of the weakest economies in the EU. In 2015, right after high school, I decided to move to Vienna, Austria – the city that has been named "the most livable city in the world" for over 10 years in a row.
I went to a German-language high school in Sofia, so ever since I was 15 I knew I wanted to continue my education in a German-speaking country. The reason I chose Vienna was that the city is not only amazing, but also the standard of living is very high, yet it isn't as expensive as Switzerland, for example. It was also the option that was closest to home and I was able to go home at any point if needed. During the first 2 years of living there, I actually used to travel back to Bulgaria by night bus because there were no low-cost flights between Sofia and Vienna at the time.
At the age of 19, I packed 2 suitcases and moved to Vienna all by myself to pursue a Bachelor's degree. It was the scariest thing I've ever done, but also the most liberating one. Vienna is such a great city to live in – public transport is amazing so you don't need a car, healthcare is accessible and really good, and finding a flexible job as a student was also an easy task. As a matter of fact, there are many places that offer student jobs and often you're able to make your own schedule, which is great if you have to go to university as well. As a Bulgarian citizen, I didn't need a working visa as Bulgaria is in the European Union, which made the whole process even easier.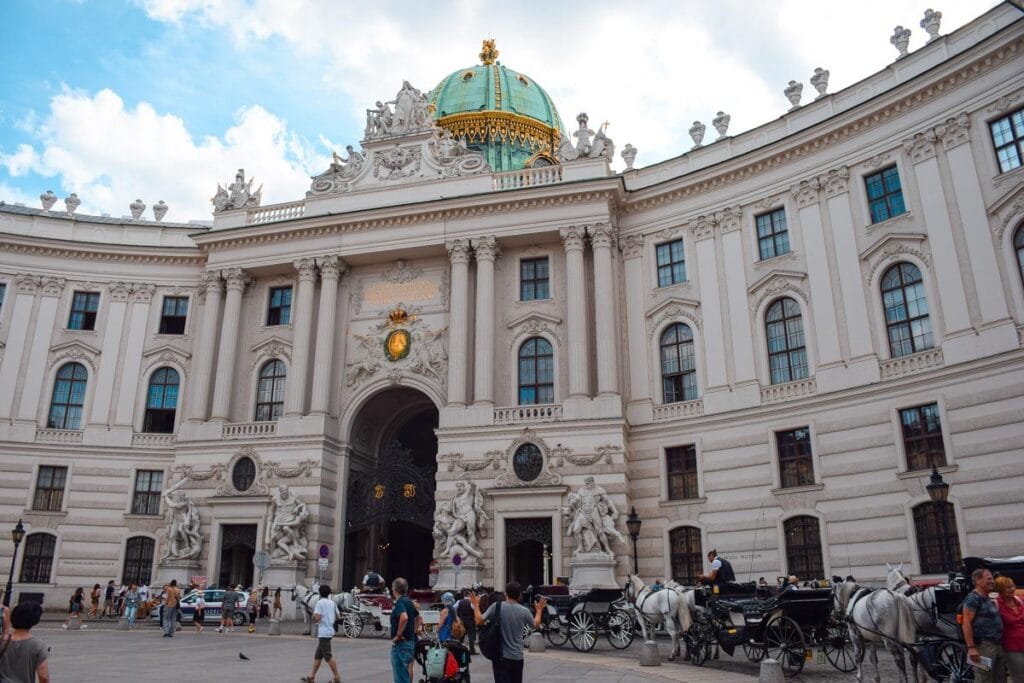 Living in Vienna gave me a brand new perspective on things. The city is extremely multicultural, so I was able to meet people from all over the world, on different paths in life and with different views on things. The experience made me much more open-minded, tolerant and understanding of the differences between people and cultures. Vienna is also located very close to other interesting European cities – Bratislava, Budapest, and Prague, to name a few. This meant that the occasional weekend trips were inevitable.
I spent 5 years living in Vienna and if I were to make a decision on whether to move again, I'd do it in a heartbeat. Contributed by Lyubomira of Bulgarian on the Go.
Poland to Tenerife
I moved to Tenerife from Poland 4 months ago and now live in Puerto de la Cruz. Why did I choose Tenerife? I always wanted to live in a place where it's summer all year round. When I first flew to Tenerife, I immediately fell in love with the island and wanted to stay. Since I work online, it was absolutely possible.
Since I have European citizenship, moving to Spain was pretty easy. All I had to do was register as a Canarian resident, and provide a rental contract and proof of income. I like that Tenerife is warm, and there are no significant temperature swings during the year. Tenerife is called the island of eternal spring for a reason. Temperatures range from 20 to 30 degrees Celcius during the day, depending on the season.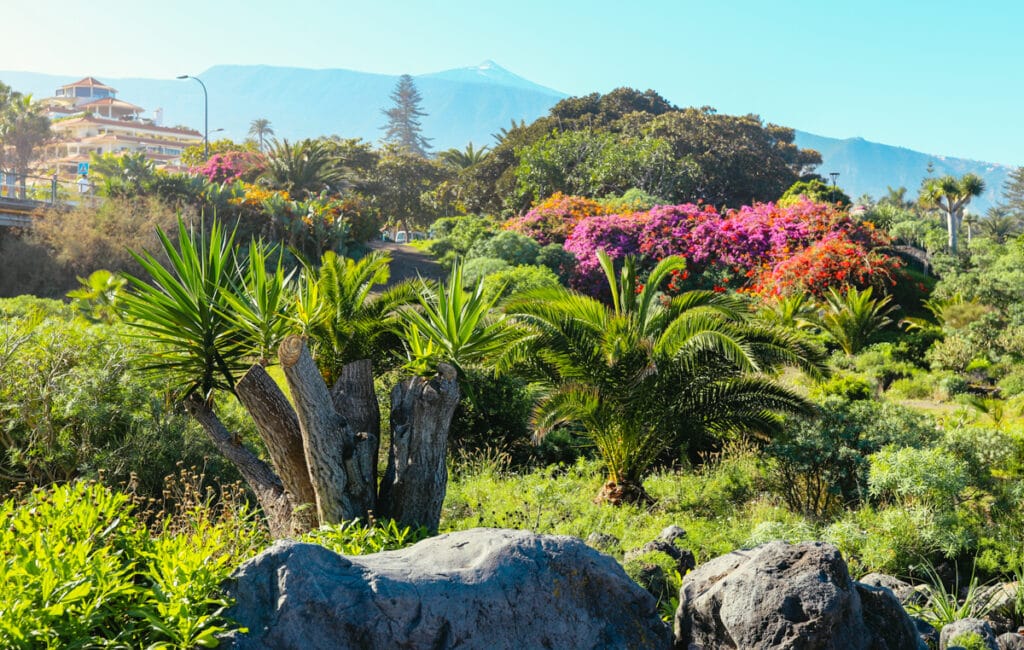 I also chose Tenerife for a relocation because the ecology here is very good. There is no industry or manufacturing here, which means no harmful emissions into the atmosphere. Despite the lack of soil, Tenerife has delicious local fruits and vegetables. In fact, Tenerife is dotted with banana plantations and supplies bananas to mainland Spain and Europe.
Also, I really like the locals, the ex-pat and digital nomad community of Tenerife and the local cuisine. It's easy to meet new people and make friends in Tenerife.
But of course, even in a paradise place like Tenerife, not everything is perfect. It's still an island. To go by car to another country, as I used to do when I lived in Poland, is now impossible. Instead, I have to get on a plane and fly for at least 3-4 hours. Or take a ferry for 2 days to Spain.
Calima is another serious disadvantage of life in Tenerife and the Canary Islands. Not many tourists know about it. A calima is a hot wind from the African desert that brings sand and sandy dust. When the calima occurs, the Canary Islands become like a haze. The air quality drops drastically; the air becomes very dry and makes your eyes water.
Another peculiarity of life on the island – everything happens here at a slower pace. For some people, this can be a benefit; for others, a disadvantage. If you like big cities, you might get bored living in Tenerife.
All in all, since I moved to Tenerife recently, I like it here so far, and I'm going to stay. Contributed by Alexandra of Tenerife-is.com
Latvia to Italy & Italy to Slovakia
I've moved twice around Europe – one time from Latvia to Italy, and the other time from Italy to Slovakia. Both times I moved for "love" you could say – I followed my now-husband Michal when he changed jobs.
Michal is a pilot, so both times we moved when he found a better or more interesting job opportunity. That means that when choosing the new place to live, we had to choose someplace that was close to his new base.
Our first move was to Sarnico in Italy – a little village not too far from the Bergamo airport. We chose Italy because of the food, of course, and because Italy has so many interesting places to explore.
Sarnico is a little paradise on Earth that is still relatively undiscovered by international travellers. We chose Sarnico out of all of the places in Italy mainly because of its incredible beauty, honestly. The other very important reason was the easy access from Bergamo airport to our home countries – Latvia and Slovakia.
Even as immigrants from the EU, we had to get permission to live in Italy because we were going to live there for more than 3 months. Since Michal had his work contract, he didn't have any problems obtaining the permit. That means, he just registered in the local anagrafe and obtained his permit to live.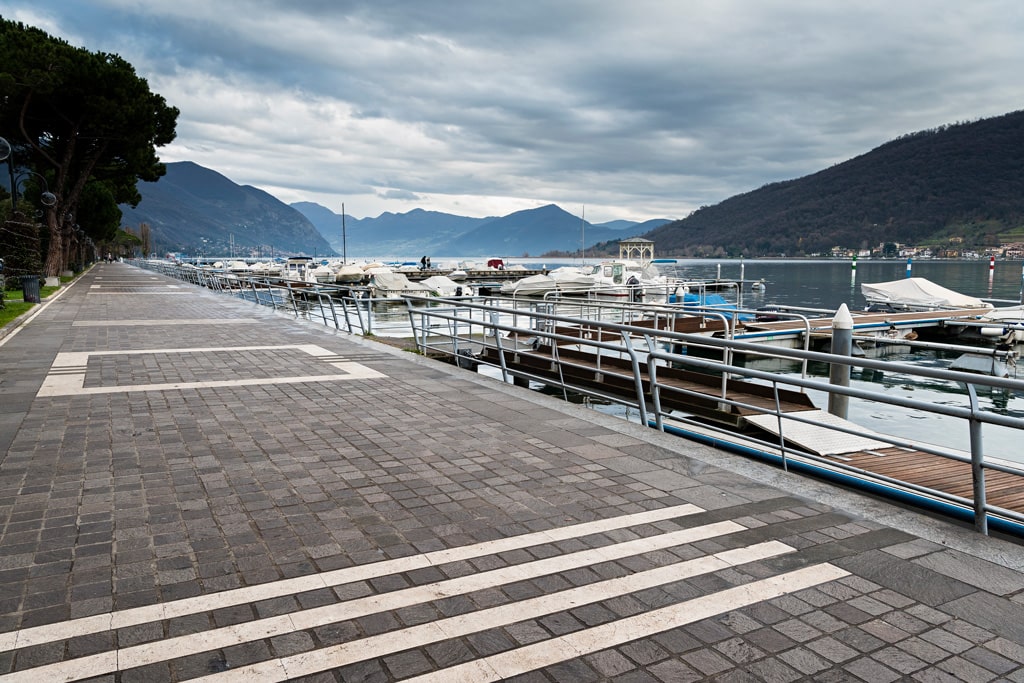 For me, it was a bit more difficult. Even though I had all the documents that were stated as necessary in different (official!) places online, the offices wanted something different – each time we visited! But that's just Italian bureaucracy – ask anyone that has ever moved long-term to Italy, and they'll tell you the same thing.
Pretty much, you just need to get lucky! If you have an Italian to help you, the luck comes easier. Well, my being unemployed (even though I still had social insurance from Latvia) didn't help, of course.
But in the end, it all worked out well for me – I got the permit to stay in Italy. Honestly, I'm not even sure if it was because I, at last, got all the papers that they wanted or they just got tired of dealing with me… who knows?
As for Slovakia, we moved because Michal got offered a job that promised better conditions than what he had in Italy. This time, we chose to move to Piestany – because it was a reasonable distance from Bratislava airport where he's now based and because the town looks quite nice. Plus, it offers some interesting things to do for kids (since we have one now, haha) and is not a big city. We're not really city dwellers – we prefer nature, which Piestany has.
When moving to Slovakia, you need to get a residence permit as well. Getting a residence permit in Slovakia was quite a bit easier than in Italy. Mainly it was because now I and Michal were married so I had a better reason to relocate – following my husband. So I needed to sign up with the Foreign Police of Slovakia and fill in all the forms that they required. Then, I just got the residence permit in the post – easy!
All in all, even as an EU citizen moving in the EU, I needed to apply for a residence permit. And as an unemployed person, it's not too easy – no country wants social burdens. Having someone from the actual country help you is a definite benefit – not just because of the language, but because they usually know how to deal with the state officers. Contributed by Kristine of Wanderlust Designers.
South Africa to Portugal
Portugal, with its friendly locals, spectacular beaches, safe cities, pretty beach towns and pleasant climate offers ex-pats a very good quality of life. After living the digital nomad life for about ten years and expecting a baby, we started looking to settle down. South Africa used to be our base but does not have a very central location.
Flights to travel to most locations are long and expensive from South Africa. We looked around Europe for a place to settle because of the central location, cheap flights available all over the world and many safe, beautiful towns and cities. We travelled to Portugal several times and really liked the country and the weather.
Our initial move to Portugal was on a D7 passive income visa, suitable for retirees or freelancers meeting certain requirements and we obtained residence after moving. In Portugal, we decided to settle in Lagos in the Algarve. The Algarve province in the south of Portugal is the most popular part of Portugal for foreigners to come with beautiful beaches and great weather.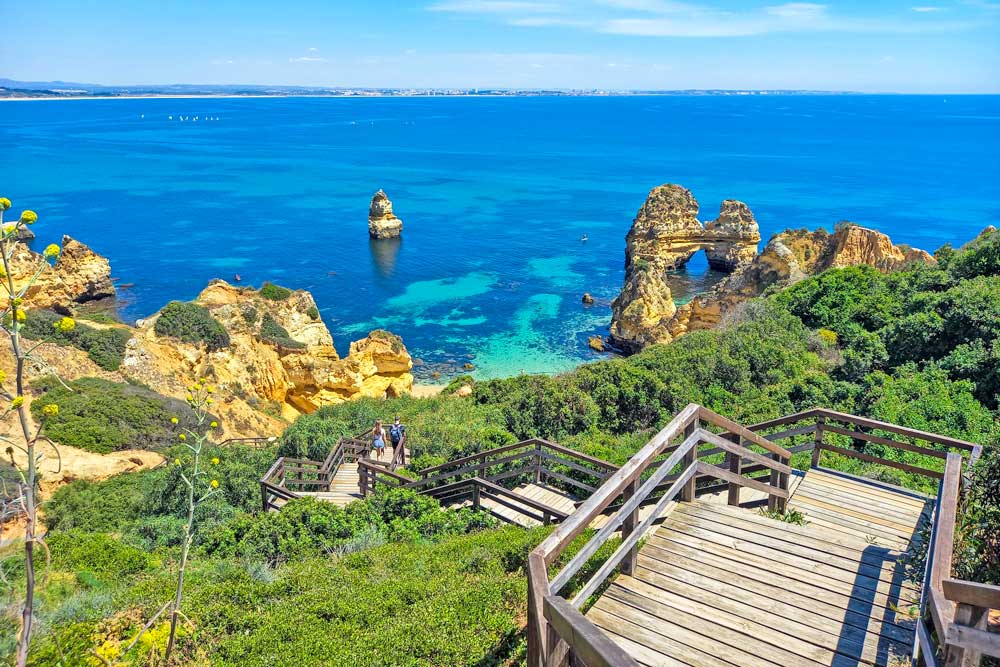 Lagos is a top tourist destination with amazing beaches and spectacular scenery. The weather is great with about 300 days of sunshine per year. In Lagos, the summers are warm, dry, and mostly clear and the winters are cool and partly cloudy. We fell in love with the town on our first visit and ended up making Lagos our home.
The area has spectacular nature and conditions well suited for the sports and activities we love. Surfing in Lagos and the surrounding towns like Sagres is very nice. There are plenty of excellent hiking routes, such as the Fishermen's trail, in the area.
Lagos has some nice scuba diving and freediving spots that can be reached from the town. The charming old town and lively marina have many hip coffee shops, bars and restaurants to visit. The Algarve has some of the most beautiful and well-known beaches in Europe and we have plenty of amazing beaches to visit almost all year round.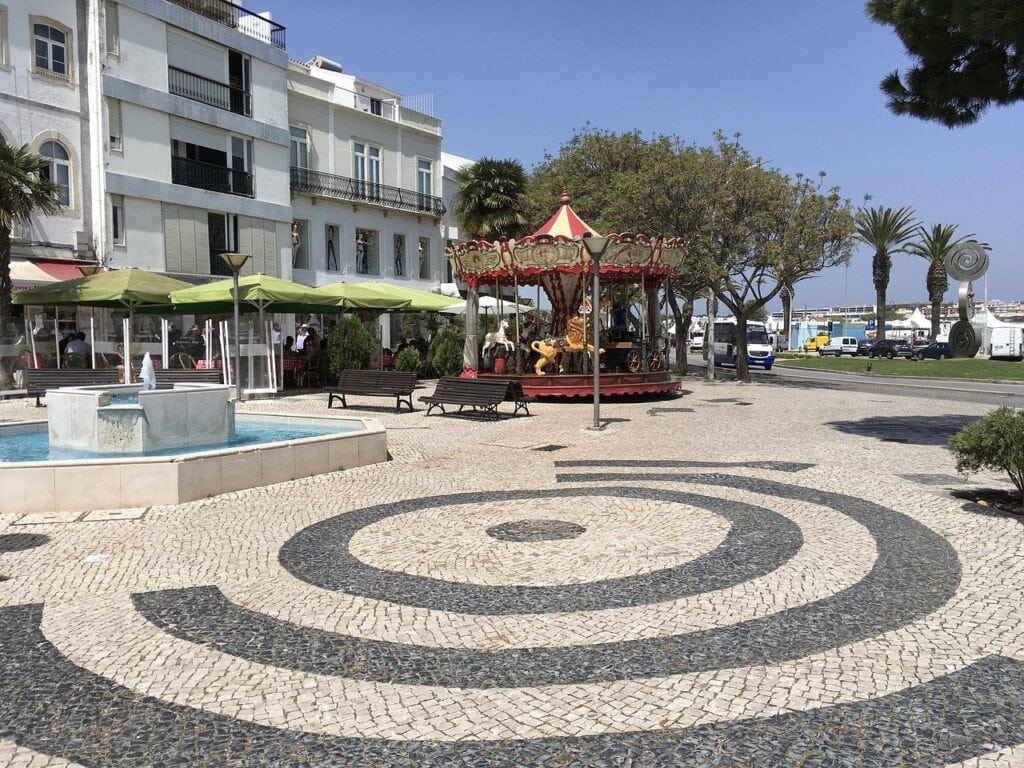 The small city of Lagos is not only suitable for holidaymakers but is a great place to live with excellent infrastructure, such as an active cultural community, good sports facilities and proximity to good schools and hospitals. The town has an active digital nomad and ex-pat community. We find a good balance between meeting ex-pats from all over the world, learning the language and the culture and slotting in with the local community. Contributed by Campbell of The Algarve Family.
Canada & France to Ireland
We are Marie and Eric, a couple of travellers and ex-pats that have a bit of an unusual story! Eric, who is both Portuguese and Canadian, grew up in beautiful Vancouver, Canada while Marie grew up in France. We both lived abroad before we met each other: Marie lived in the USA while Eric lived in Belfast. Then, we met in Paris and after a few months of a long-distance relationship, we moved to Dublin, Ireland! We love living here because there are lots of activities to do in Dublin for couples, especially as ex-pats.
Before we met, and although Eric loved Vancouver (we both do), he decided to move to Belfast, Northern Ireland for his university studies. Eric wanted to build an international career in his field and because of his EU citizenship, Europe was an easy pick! He was also excited about experiencing Europe and being able to easily travel from one country to another.
Not to mention that university in Northern Ireland or in the Republic of Ireland is considerably cheaper than in North America which is definitely a nice perk! When we met, Eric was living in Belfast and Brexit was just around the corner. That's when we started considering the Republic of Ireland as our potential new home.
Marie had always wanted to live in an English-speaking country. Although France and Ireland are geographically close and both are part of the EU, Ireland is very much different from France in respect of the culture, food, habits and even work styles. She had been to Dublin and around Ireland multiple times before and loved how nice and welcoming people were. She loved how Ireland was connected to music and how people would just play in the streets turning boring shopping streets into concert venues.
Another reason that made us choose Dublin was that it is a great hub for our careers. We both wanted to be able to live abroad and work abroad and Dublin is growing in that respect. We both found jobs before moving there so we were happy that everything fell into place.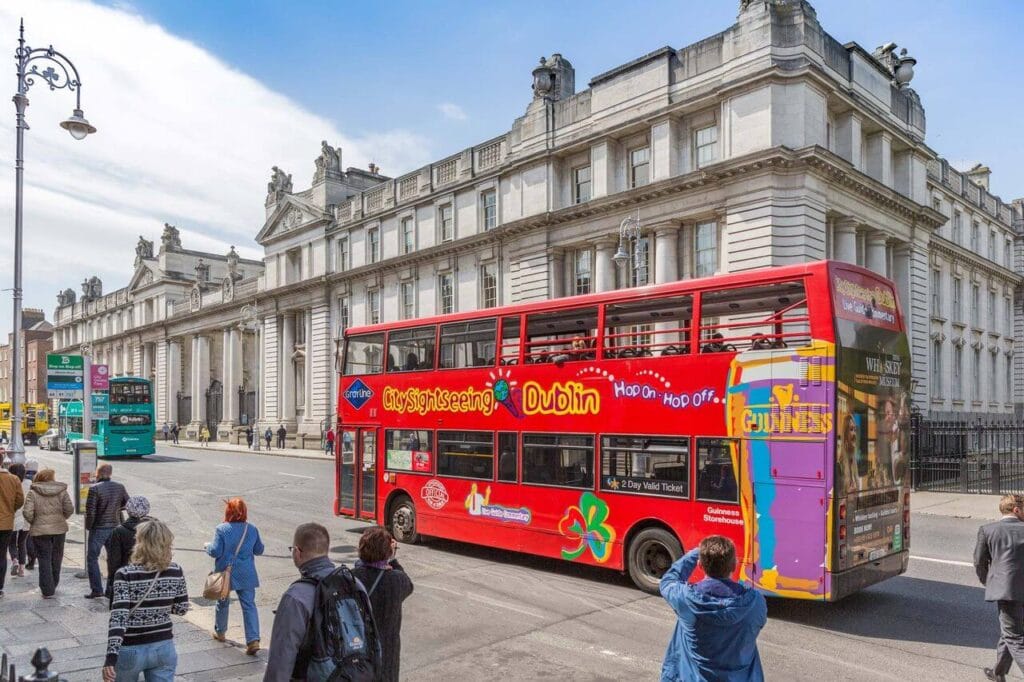 Before moving to Ireland, we travelled to Dublin together and we both loved the Irish lifestyle, which we found very chill and relaxed. At the end of the day, all the above reasons added up and seemed to point at Dublin for our new home.
Since we are both European citizens, moving to Ireland was relatively easy especially because EU citizens are not subject to visa requirements. We also did not need any specific authorisation to be able to work here. This was another reason why we chose Ireland. Contributed by Mary of BRBYmary.
So there you have it 19 personal stories of making a move to Europe – do you have a story?
You might also like – i want to move to Europe and here are stories from folks who did just that
International Housesitting & how to get house sitting jobs
Pros and Cons of Living in Portugal: On the Algarve
Pros and Cons of Living in Barcelona
49 Things to know about the UK before you visit
Buying a plot of land in Ireland: How to buy property
Pros and Cons of Living in Cyprus
How to get an EU passport and get EU citizenship
How to retire in Ireland a complete guide to moving here
Move to the UK as a Canadian or American
20+ Pros and Cons of Living in Spain
The Pros and cons of living in Sweden and moving here
Pros and cons of living in Canada by a Canadian Immigrant
Pros and Cons of Living in Mexico
Pros and Cons of Living in France
Pros and Cons of Living in UK: Expat Life in England
Pin it to save it