Pros and Cons of Living in Barcelona
As one of Europe's most popular spots, Barcelona is the colourful capital of Catalonia and one of Spain's most iconic cities. This gem poses the perfect blend of history, culture and modernity. Nestled along the northeastern coast of the Iberian Peninsula, this Mediterranean metropolis boasts a unique lifestyle that seamlessly blends ancient traditions with contemporary innovation. And that fascinating fusion makes living here all the more interesting!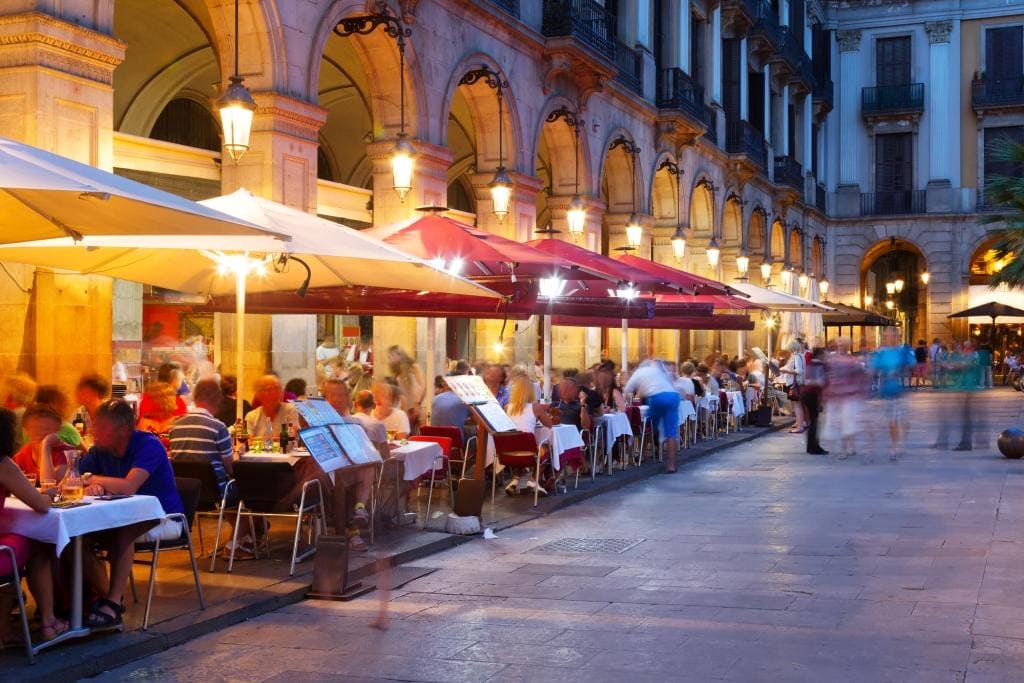 From the awe-inspiring Gaudi architecture that adorns the city's streets to the culinary delights that tantalise the taste buds, this city is full of surprises. Among the dynamic arts scene, history-ridden streets and incredible day trips from Barcelona, living here is an experience like no other. Having lived in the city for more than five years, I've mustered up enough local knowledge to help you find out if living here is worth it.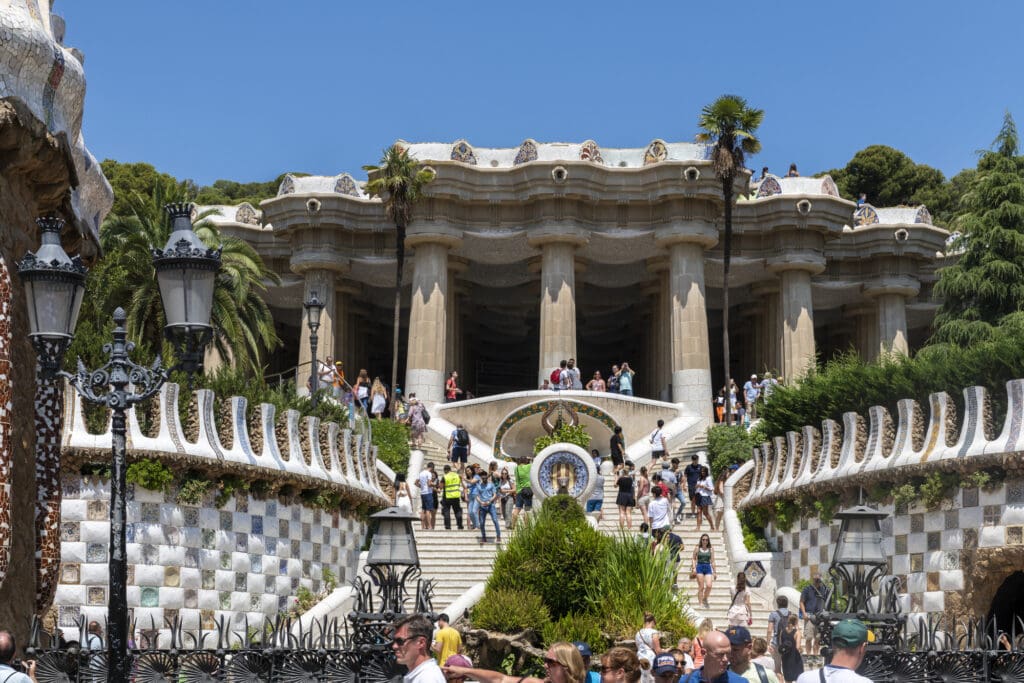 This comprehensive guide serves as the ultimate resource with everything you need to know about embracing life in this truly enchanting city. From food to fiestas, vamanos!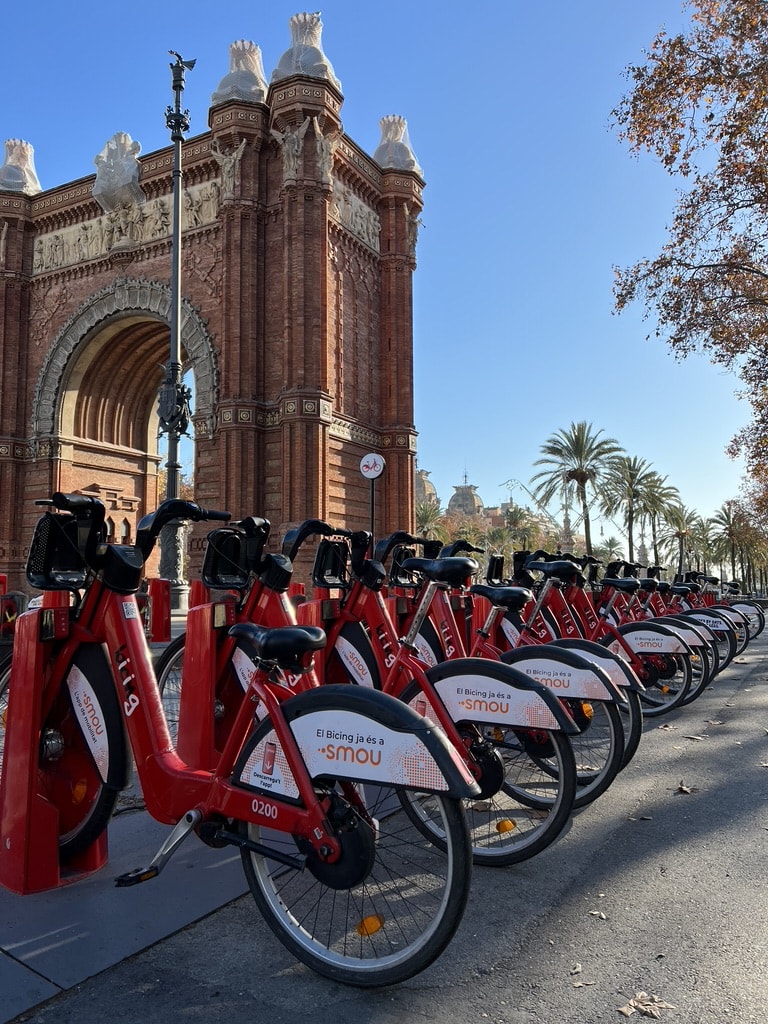 Cultural Richness and Heritage
Barcelona's cultural tapestry is woven with a world of influences. Brimming with both a mix of the past and present, the city is etched with an eclectic mix of architecture. There's no doubt that Antoni Gaudí's whimsical creations, including the Sagrada Família and Park Güell, are some of the highlights.
Standing as prime examples of Catalan Modernism, these are just a handful of treats you can expect to see on the daily. The historic Gothic Quarter, or Barri Gòtic, offers labyrinth-like streets with hidden treasures tucked in every corner. From buzzing plazas to centuries-old cathedrals, you'll find something new every time to leave the house.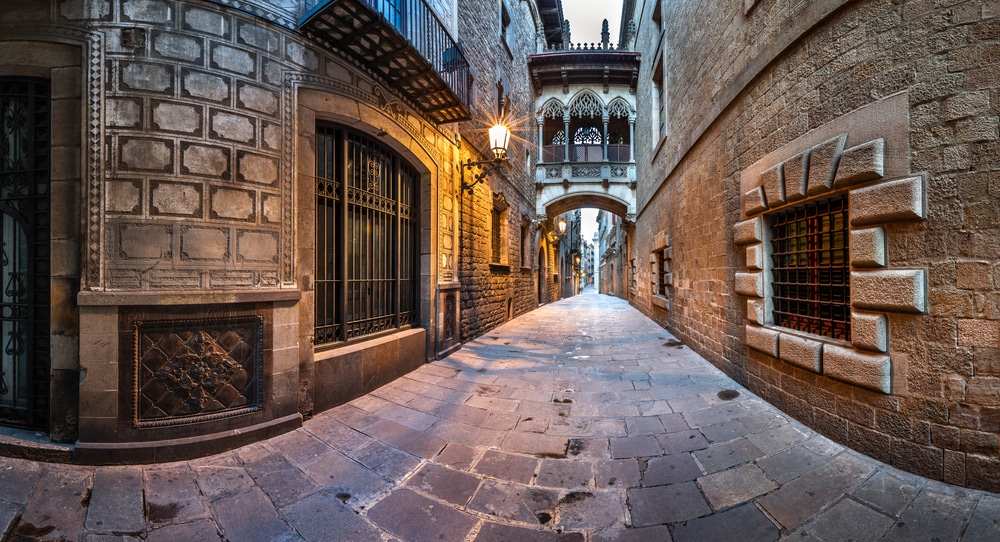 One of the best, budget-saving ways to tick off all the bucket list items is with a Barcelona Sightseeing Pass. Purchasing a pass was honestly one of the best decisions I made when moving to Barcelona, and it allowed me to see so much more for less.
Culinary Delights
If you're a food lover, Barcelona is definitely a place you'll want to visit. Catalonian cuisine is renowned for its fresh ingredients, Mediterranean twang and bold flavours. Make sure to try the traditional tapas, which are small plates packed with flavour. Crowd favourites include dishes like pimientos del padron (green peppers), patatas bravas (crispy potatoes) and bacalao (cod fish).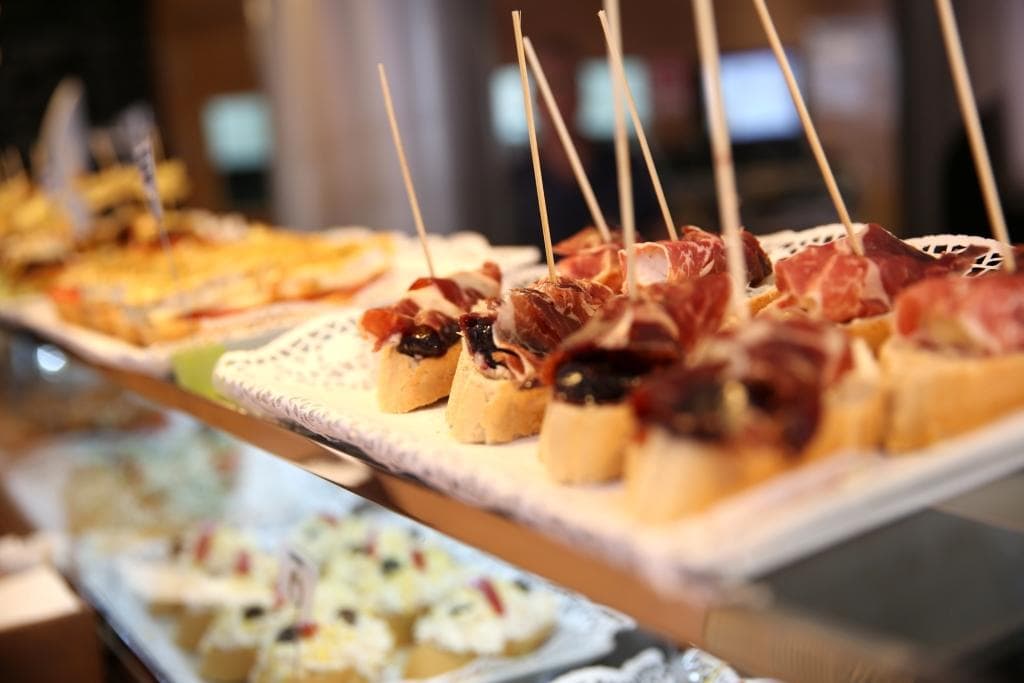 Of course, Spain is well-known for the paella, a rice dish infused with saffron and often featuring seafood or meats. This dish originated in Valencia, so if you want to try an authentic version, it's best to take a day trip down to Valencia! You can reach the city on the ALSA bus in under 4 hours.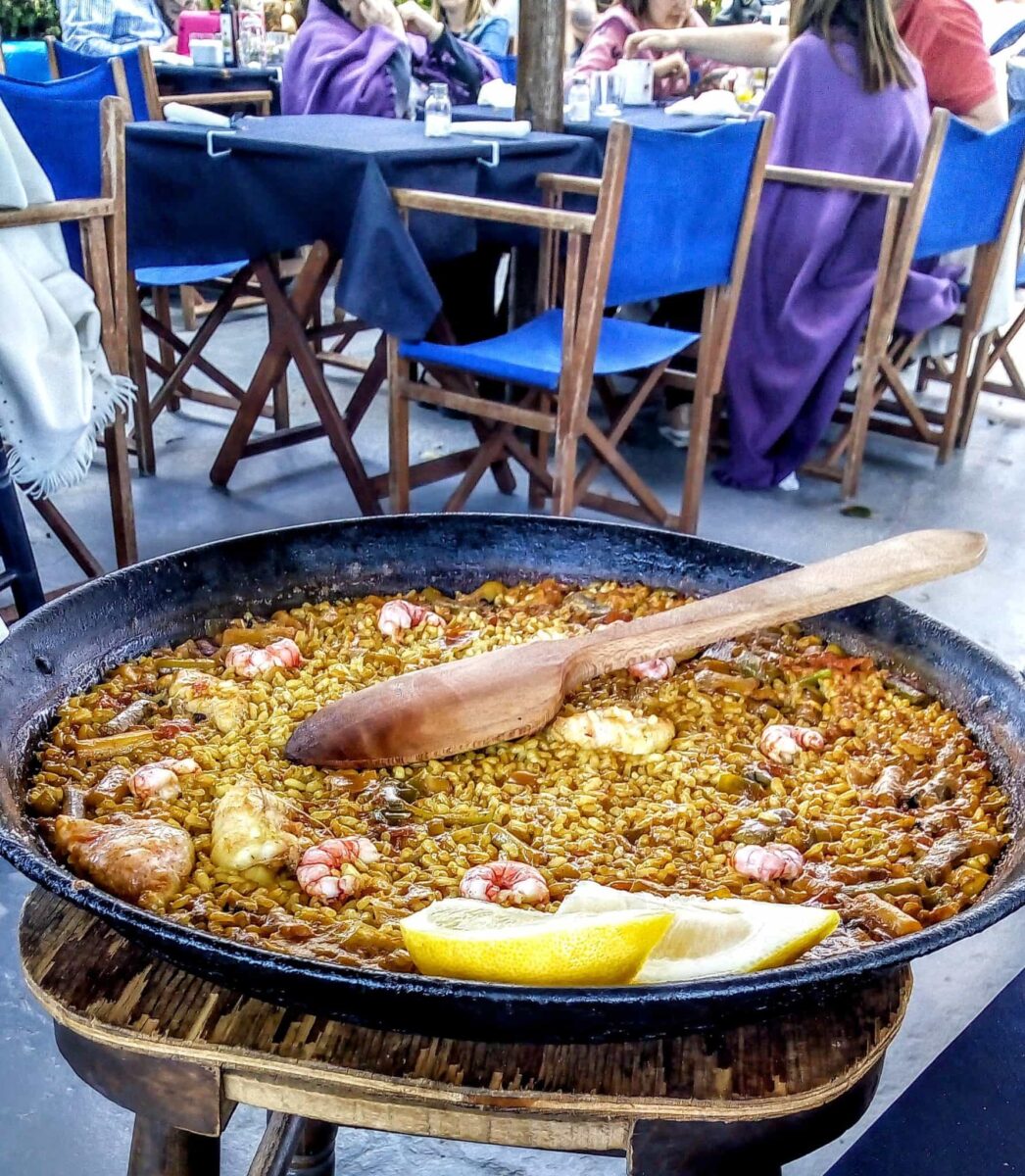 To get an understanding of local cuisine when you first arrive, you can also visit the bustling La Boqueria Market. This hot spot offers a variety of local produce, cheeses, meats, and more. Barcelona is also home to several Michelin-starred restaurants that offer innovative dining experiences, keeping the city on the cutting edge of culinary trends. So whatever your style, sweet or savoury, you'll find the cuisine to be an interesting part of living in Barcelona.
Lively Lifestyle and Festivities
Barcelona is a city that radiates life and energy, especially during its many festivals and celebrations. The locals truly know how to live life to the fullest! After all, the Spanish did invent the fiesta, didn't they? You won't want to miss La Mercè, a week-long festival that honours the city's patron saint and features parades, concerts, and fireworks.
Sant Jordi's Day is another beloved celebration in Barcelona, where the city is adorned with roses and books as they celebrate love and literature. Highlights include Passeig de Gracia and Casa Batllo.
If you're lucky enough to be in the city during the Festa Major de Gràcia, you'll witness the Gràcia neighbourhood transformed into a wonderland of creativity with its decorated streets and lively gatherings. This is one of the biggest highlights of local living in Barcelona, especially in the summer season.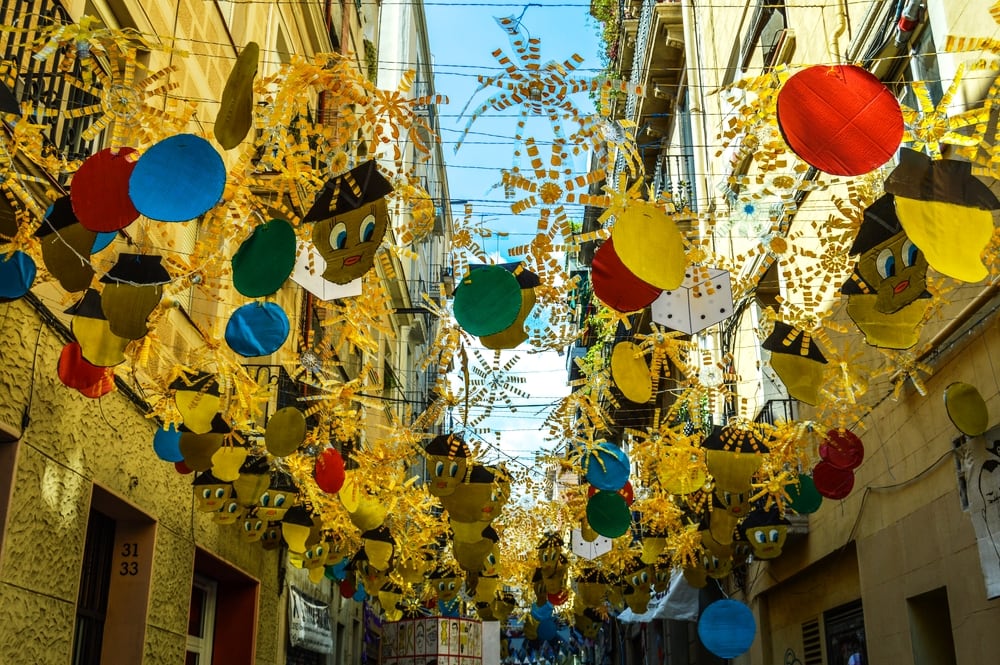 Art and Creativity
Artistic expression is deeply embedded in Barcelona's identity, from the vibrant street art to the age-old art galleries. The city boasts an array of museums and galleries showcasing works by both local and international artists. The Museu Picasso is a must-visit, showcasing the formative years of Pablo Picasso. For contemporary art enthusiasts, the Museu d'Art Contemporani de Barcelona (MACBA) is a hub of modern creativity. The Raval neighbourhood is a haven for street art enthusiasts, with colourful murals adorning its walls.
If you're a creative person, living in Barcelona could inspire the daily!
Work Opportunities
Barcelona has recently become a hub for professionals from diverse fields seeking opportunities. Boasting a wide range of industries, from technology and finance to design and hospitality, Barcelona has something to offer everyone. The Poble Nout neighbourhood is home to the 22@ district, also known as the "Innovation District,". This is particularly exciting for those interested in tech startups and creative ventures. With its fostering of a dynamic entrepreneurial ecosystem, this district has become a hotspot for innovative and forward-thinking businesses.
Spanish Visa
If you're interested in working in Barcelona, you may be wondering what kind of visa you need. If you're moving from within the EU, you have complete freedom of movement, so you don't need to organize a job in advance. If you're moving from outside of the EU, and you plan to get a job and travel on a working visa, you'll need to secure a job before you arrive. If you're a student, a retiree, a digital nomad, or a spouse of a Spaniard, for example, there are different visas available. But we've covered that all in much more depth in the next part of this guide.

Language and Communication
Catalan and Spanish (Castilian) are both the official languages in Barcelona, with the former being widely spoken alongside Spanish. While many residents are bilingual, learning a few Catalan phrases can greatly enhance your experience and interactions with locals.
Lots of people in Barcelona speak English, so it's not necessary to learn Spanish before you arrive. That being said, I completely agree with the idea that having a good grasp of the Spanish language can greatly enhance your experience of living in Barcelona.
Not only will it make your everyday activities like using public transport and dealing with administrative tasks much easier, but it will also allow you to fully immerse yourself in the local culture and develop stronger relationships with the community. On top of that, being able to negotiate more effectively and understand your surroundings with greater clarity is always a bonus. Therefore, if you have the time and resources to become proficient in Spanish, I highly recommend that you give it a shot.
When I first arrived in Spain, I didn't know any vocabulary. Not only was it a massive culture shock, but it made everyday life all the more challenging. If you're considering moving to Barcelona, don't underestimate the power of learning a few phrases or taking a short course.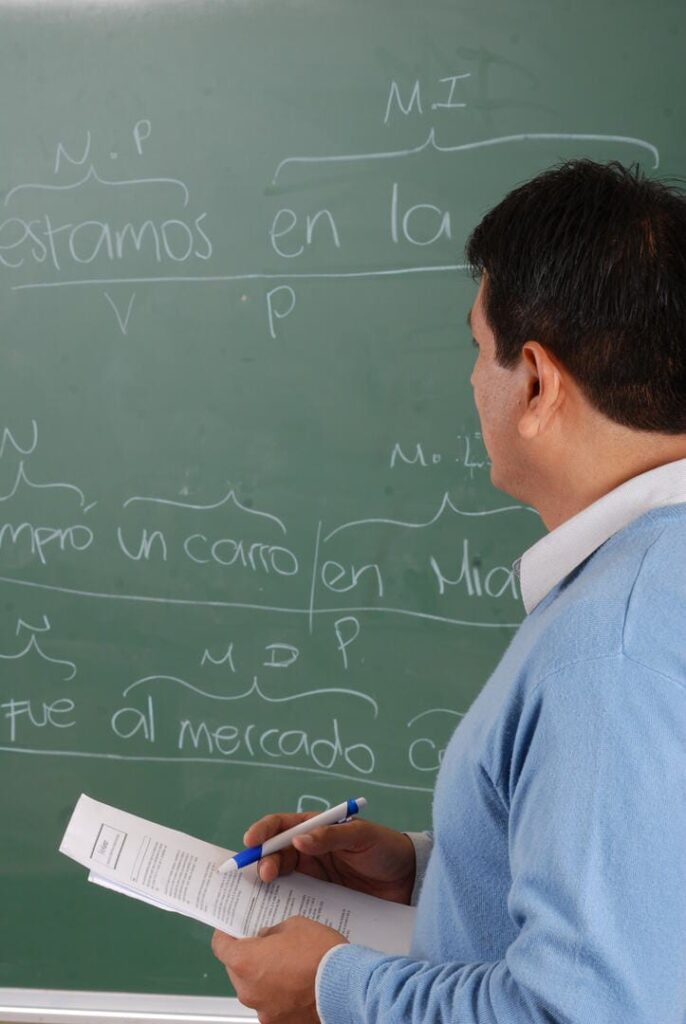 Because Barcelona is part of Spain's Catalonia region, it actually has its own language: Catalan. And if you want to immerse yourself properly, it's better to learn Catalan. However, Catalan won't serve you with the entire population, especially considering many Spanish and Latins live here too.
Although some people think Catalan is simply a Spanish dialect, it's not true at all—it's a language of its own. But one thing's for certain—although it's by no means necessary, you'll definitely have a more immersive and 'authentic' experience if you decide to learn one of Barcelona's two languages.
Transportation in Barcelona
If you want to navigate this city like a pro, check out this complete guide on Getting Around in Barcelona. You can easily hop on a bus, or tram, or take advantage of the extensive metro network. Biking is also a great option, with dedicated bike lanes and a bike-sharing program.
If you're considering living in Barcelona and getting around by bike, you can use the city's shared bicycle system called Smou. If you're coming from out of town, you'll appreciate the convenience of Barcelona's international airport, El Prat, which provides easy access to global destinations. If you're travelling from another location, El Prat International Airport conveniently offers easy access to global destinations.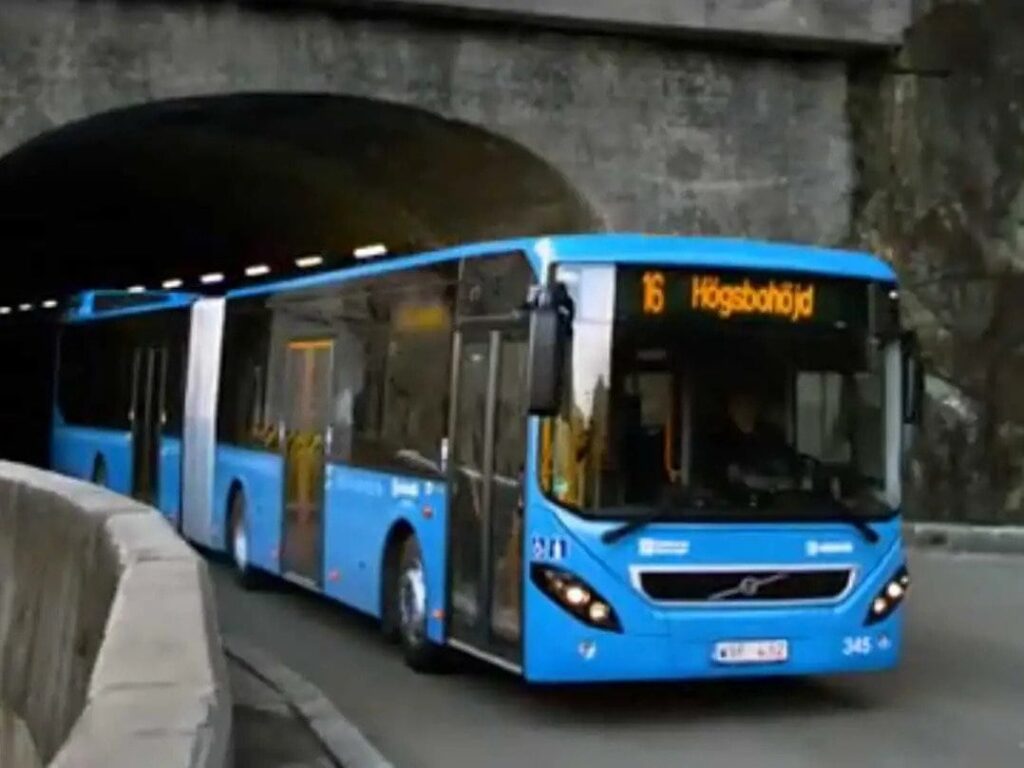 Cost of Living
The cost of living in Barcelona varies based on your habits, budget and lifestyle choices. However, the city provides a range of options to suit all different budgets. While housing and dining out can be expensive, there are an array of affordable alternatives available. In addition, Barcelona's public transportation system is highly efficient, with a well-connected network of buses, trains, and metro lines.
After living here for five years, many people ask me if Barcelona is an expensive city to live in. The answer really depends on your personal preferences, lifestyle and income.
Here's a closer look at the cost of Living in Barcelona, Spain:
Rental Prices in Barcelona
How much rent do you pay in Barcelona?
Over the past few years, Barcelona's rental prices have experienced some serious spikes. The city's diverse neighbourhoods have become more popular, resulting in a hefty rise in rental and living prices. To tackle this issue, the Catalan capital proposed a rent cap last year. The proposed measure aims to stabilize prices and prevent further increases, ensuring that rental rates remain affordable for residents.
You can expect these rent prices in Barcelona in 2023:
Apartment (two-bedroom, inner city): €1,580
Studio (inner city): €1,100
Private Room (inner city): €600
Food Prices in Barcelona
In Spain, food in general is quite affordable, especially if you shop locally. If you want big savings, head to Mercadona or Carrefour. If you want Catalonian fresh produce, head to Ametller and Veritas. Here's an estimated cost of the average prices in the grocery store:
Water (1.5L): €0.80
Water: (8L): €2
Wine: €4-6
Beer: €1.50
Imported Beer: €1.80
Fresh bread: €1.50
Baguette: €1
Rice (1kg): €1.30
Eggs: €2.50
Bananas (1kg): €1.90
Potatoes (1kg): €1.99
Cost of Leisure Activities in Barcelona
Spaniards love, live and breathe food. No joke! They are known to be 'gente de la calle' (people of the street), and it's not uncommon to go out to eat every day.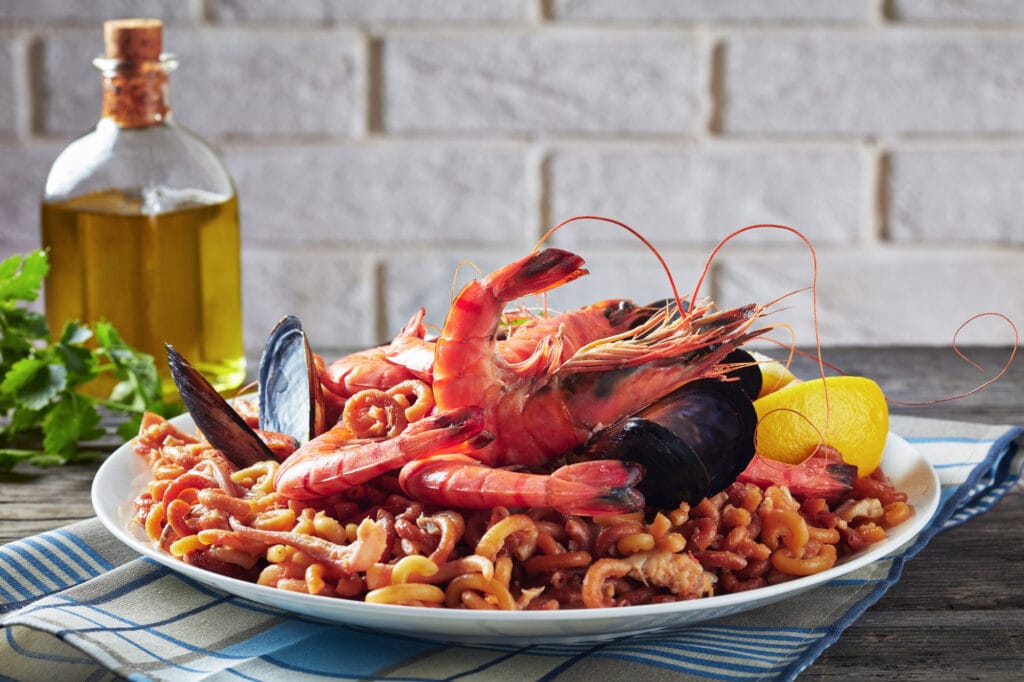 These are the average prices of leisure activities in Barcelona:
A meal in an average restaurant: €15
A 3-course meal in an average restaurant: €50
Cinema ticket: €8
Monthly gym membership fee: €30+
Cocktail at a bar: €15
Finding Accommodation in Barcelona
The task of locating a suitable apartment in Barcelona can be a daunting one, especially because of the immense demand. If you're considering living in Barcelona, it's best to start your search before you arrive in the city. One helpful tip for locating a suitable abode in Barcelona is to consider short-term apartments for a couple of months. This can give you time to get in touch with local landlords and real estate agents to help you find a long-term place to stay. Over the past 5 years, I've lived in over 7 different apartments.
I highly recommend attending viewings in person and checking out different neighbourhoods when searching for a place to live in Barcelona. This will give you a chance to find a location that truly suits your needs and preferences. It's important to take your time and explore various options before making a decision, as you don't want to end up in an apartment that isn't right for you or your roommates. By putting in the effort and doing some research, you can find a great place to call home in this beautiful city. Just remember, patience is key!
If you're looking for a short-term flat in Barcelona or a short-term serviced apartment in Barcelona, use apps like Badi and Idealista.
Cost of Public Transport in Barcelona
The public transport network in Barcelona comes from the "Autoritat del Transport Metropolità". Using public transport will be a breeze, especially once you get your grounding. You can expect these prices for public transport and other means of transport in Barcelona:
Single ticket: €2.40
10 Pass Ticket €11.35
Monthly ticket: € 20
Basic taxi fare: €1.51
Diesel: €1.51
Outdoor Living
The Mediterranean climate in Barcelona is perfect for spending ample time outdoors. The city is home to numerous beaches, each with its own unique charm. One of the most popular is Barceloneta Beach, where you can soak up the sun, take a refreshing dip in the water and enjoy a variety of exciting water activities like paddle boarding, kayaking and morning yoga.
For those who prefer a more serene setting, the sprawling Parc de la Ciutadella is a favourite among locals. This picturesque park poses plenty of opportunities for picnics, leisurely strolls and if you're feeling up to it, jogging!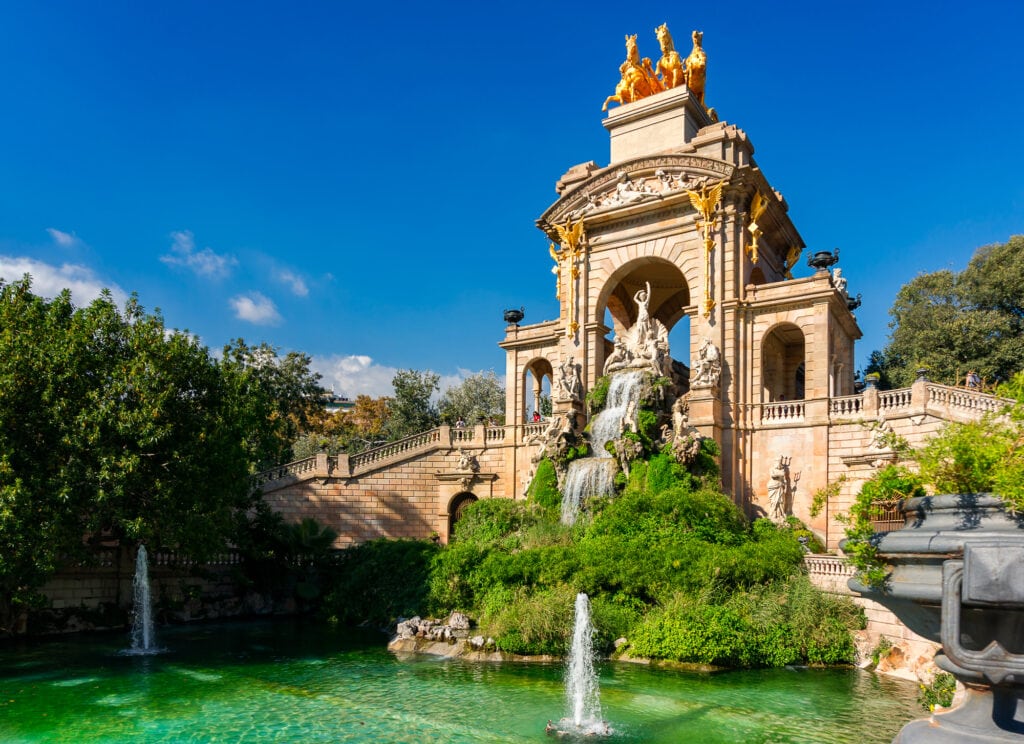 Respecting Local Customs
To truly become a part of the community in Barcelona, it's important to respect the local customs and cultural norms of Catalonia. Being punctual, friendly, and open to engaging in local traditions can go a long way in establishing strong relationships with your neighbours and colleagues. Don't take it to heart if locals don't seem as warm and open as you'd like them to be, there is a bit of tension with tourists in some areas.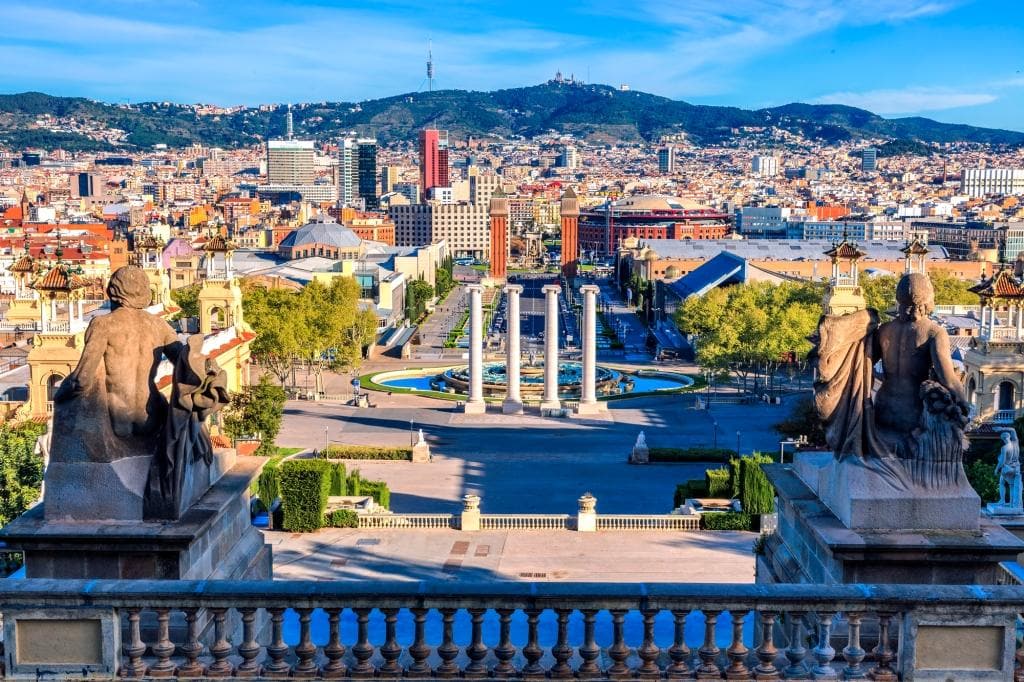 Whether you're spending time at Barceloneta Beach or exploring the picturesque Parc de la Ciutadella, embracing the local culture is an important part of immersing yourself in the vibrant spirit of Barcelona.
Pros and Cons of Living in Barcelona
So, now that you're up to speed, here's a basic breakdown of the advantages and disadvantages of living in Catalonia's capital city.
Pros of living in Barcelona:
Warm weather: The temperatures never get very cold and rain is relatively unusual. Even in winter, you'll rarely experience temperatures lower than 8 or 9°C—so if you like dodging chilly weather, you'll love living in Barcelona.
It's very cycle-friendly: If you like cycling, Barcelona is perfect. Whether you want to bike along the beaches or up in the mountains, there's plenty to keep you on your feet.
Endless nightlife and restaurants: This is one of the most buzzing cities in the world, with a nuance of places to eat, drink and dance the night away.
There's always something on: Barcelona is brimming with a huge haul of festivals, events, meetups, hangouts, people and places.
You're close to both beaches and mountains: There are beautiful beaches in the beating heart of the city, along with mountainous escapes like Garraf and Collserola.
A huge community of expats: It's easy to make friends from around the globe, as this is one of the most diverse cities in Europe.
It's family-friendly: There are lots of pet-friendly, family-friendly hangouts in the city. And as a handy bonus, you also get great international schools!
It's well-located for further adventures: You can easily explore the rest of Spain from Barcelona and other parts of Europe. Local favourites include the Costa Brava and the Balearic Islands.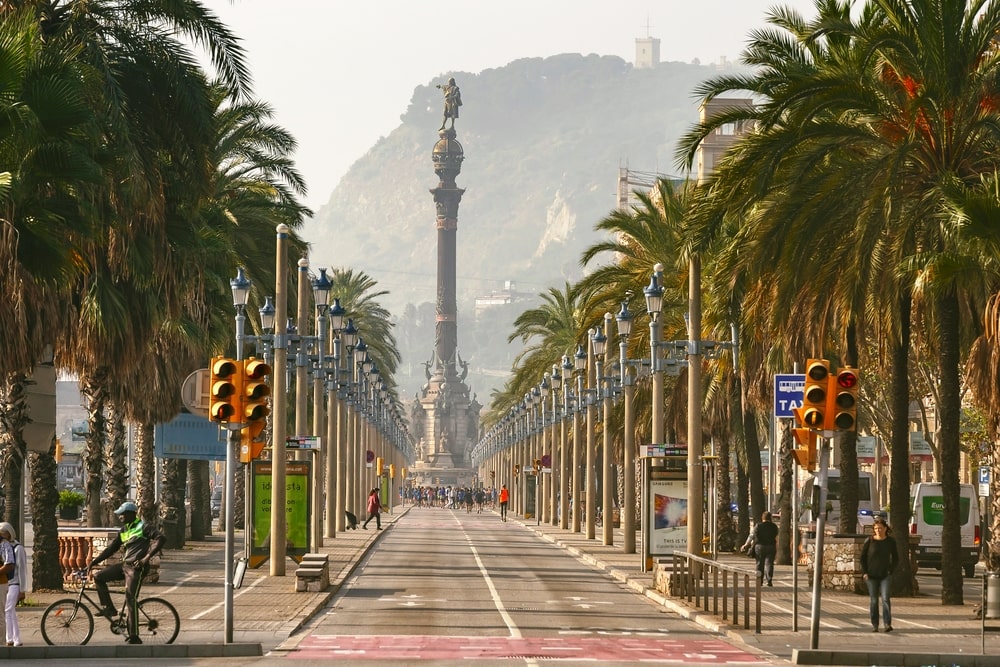 Cons:
Lofty cost of living: Compared to other cities in Spain, Barcelona can be pretty pricey. That said, it's still more affordable than many other places in Western Europe.
Relatively few job opportunities: In Barcelona, jobs can be hard to come by (depending on the field) and salaries are fairly low.
The city is full of tourists: Year-round, this city is packed with international globetrotters. It can be a bit overwhelming, especially if you live in the city centre.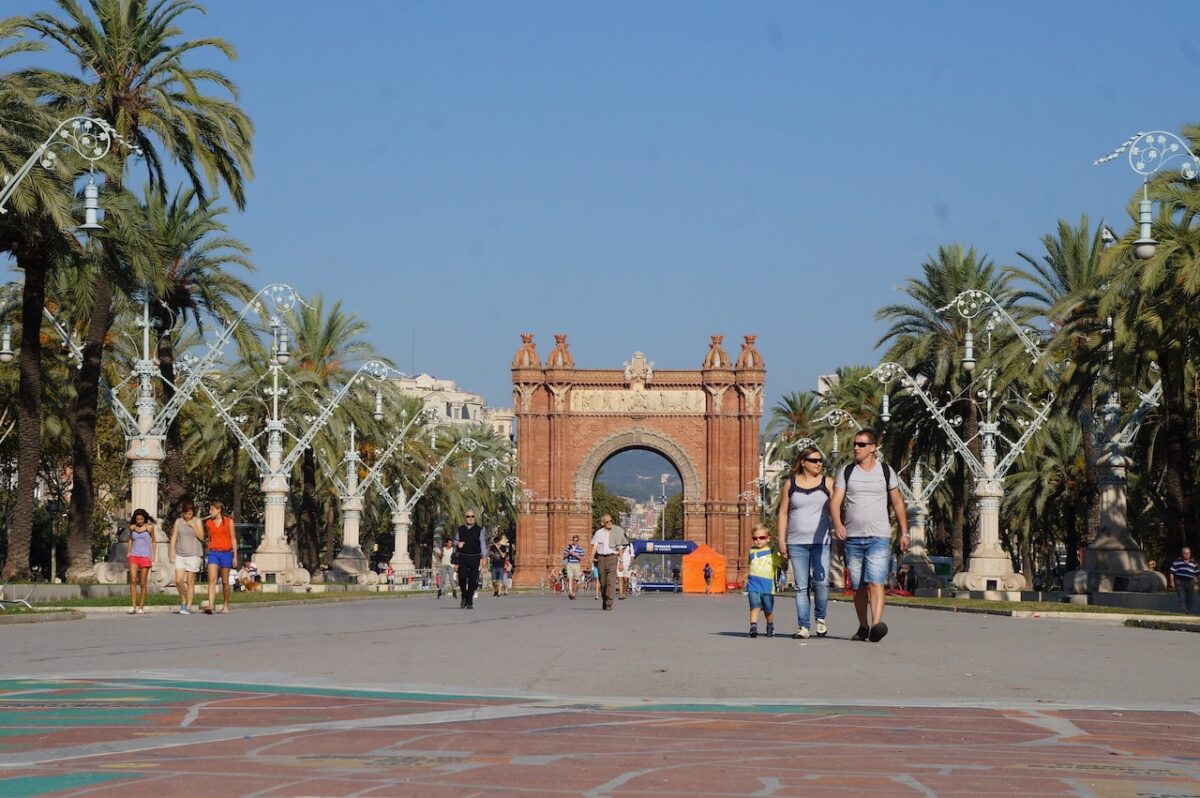 All in all, living in Barcelona is a one-of-a-kind experience! Blending modern and traditional elements, the city's rich history, cultural heritage and artistic flair are nothing short of awe-inspiring. From the array of architecture to the mouth-watering cuisine, there is always something to keep you on your feet.
Jessica Bergin is a Barcelona-based Australian writer who's worked in the travel industry for half a decade. Her passion for adventure, travel, culture and lifestyle has helped her navigate a successful career as a travel writer and content creator.
Pin it to save it

Latest posts by Faith Coates
(see all)