How to spend one glorious day in Barcelona
Barcelona City, the sunny and vibrant Catalan capital has been attracting visitors for decades. On first visit to Barcelona we were stopping only for a day before proceeding to our housesit. I immediately understood this allure. Not only does Barcelona, and, the Catalonian region, have its own unique culture, language and customs that are so distinctly different from the rest of Spain, but the city has so much on offer by way of incredible architecture and sights, history, welcoming locals and delicious cuisine too!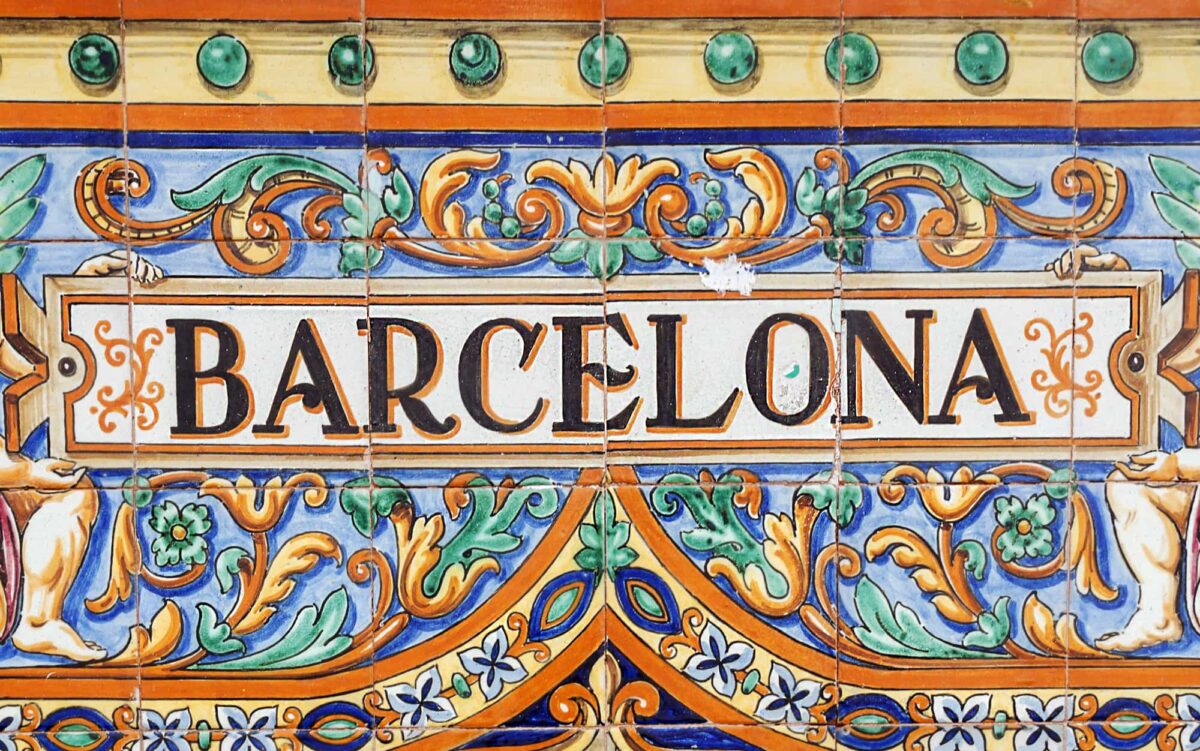 How many days to visit Barcelona? If you do get the chance to visit I have to say one day in Barcelona will not be enough. It is a city that requires fabulous walks through the ancient streets and the time to see all 9 UNESCO World Heritage sites. Barcelona also makes the perfect jumping-off point to take day trips by train from, you can head to the beaches of Sitges, explore Girona and even hike the mountains of Monserrat.
Is one day enough in Barcelona? Probably not – truth is you can get a taste of Barcelona in one day but there is so much to do and see that you will want to come back many times.
Barcelona is one of the most diverse cities in Europe. It has an incredibly rich cultural ambience, fantastic food and an incredible culinary scene for foodies, a 4km long beach, plus those 9 UNESCO sites. In this Barcelona one-day itinerary you will be able to visit the must-see Barcelona attractions and I've included recommendations on where to eat and where to stay to make the most of your 24 hours in Barcelona.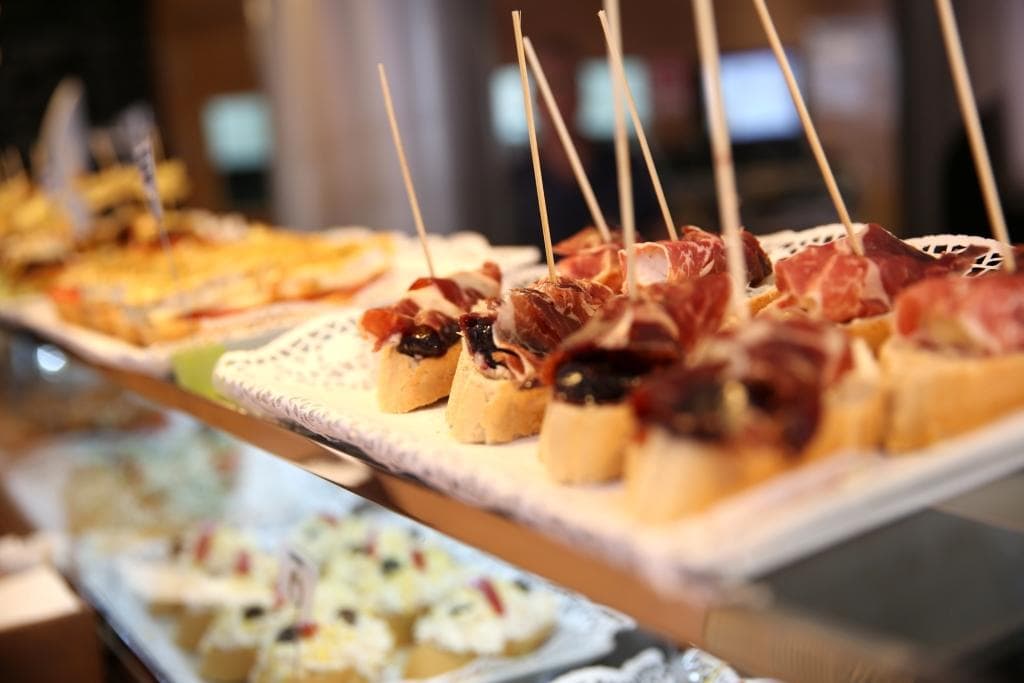 Xyuandbeyond is reader-supported. When you buy through links on our site, we may earn an affiliate commission. As an Airbnb Associate, I earn a commission when you book through one of my links. You can read my privacy policy here.
Things to do in Barcelona – A One day Barcelona Itinerary
With so much to explore, it can be daunting to try to squeeze as much as possible into one day in Barcelona. To help you make the most of your day in the city, here are some top tips for visiting Barcelona including an itinerary, transport options, where to eat and where to stay.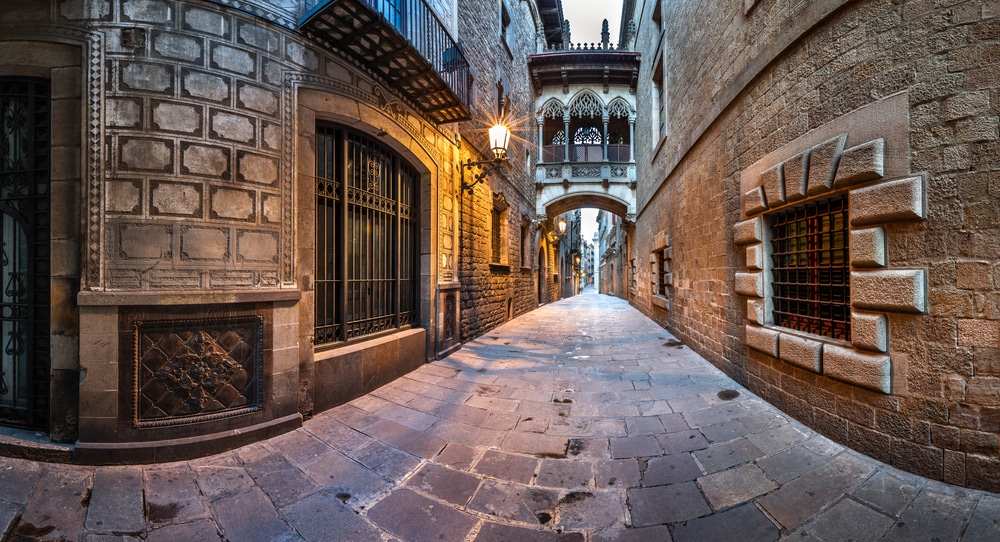 What to See in Barcelona in One Day
The main aim of a Barcelona one-day itinerary is to see as much as you can, in as short a time as possible, without compromising "living in the moment". This seemingly challenging task becomes a lot easier when you plan your must-see attractions beforehand. There are just so many things to do in Barcelona in 1 day that you have to be strict when choosing what to see in Barcelona.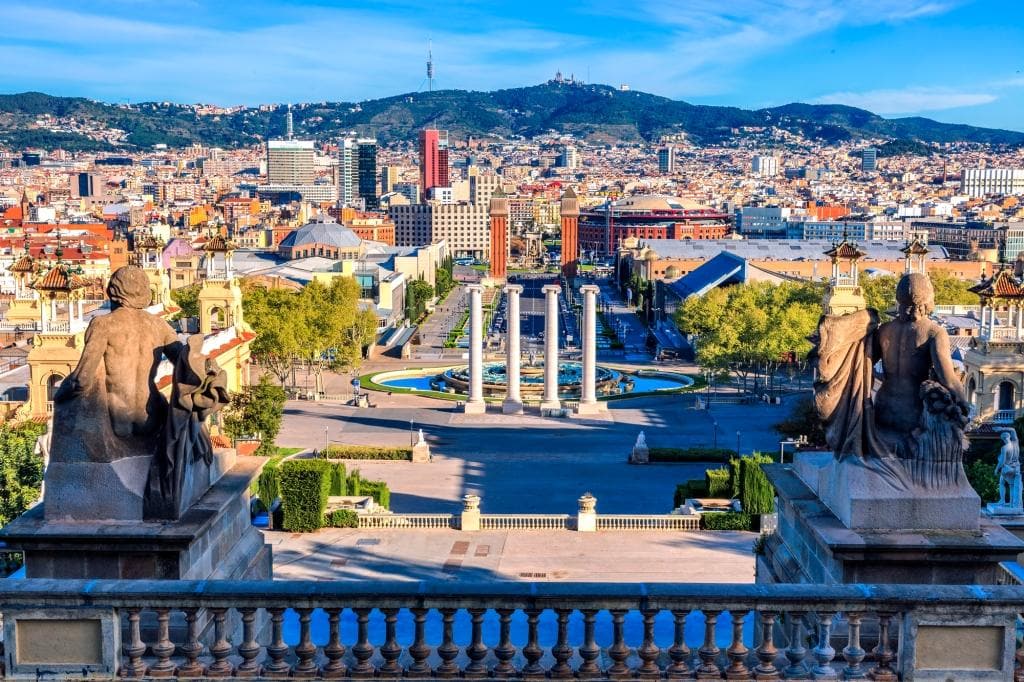 Park Güell
There's no better place to begin your Barcelona 1 day itinerary than at Park Güell before working your way to the centre of the city. This visually unique park showcases a Dr. Seuss-like fantasy, with its kaleidoscope of vibrant colors, fascinating structures, and winding pathways, drawing crowds of curious tourists throughout the day.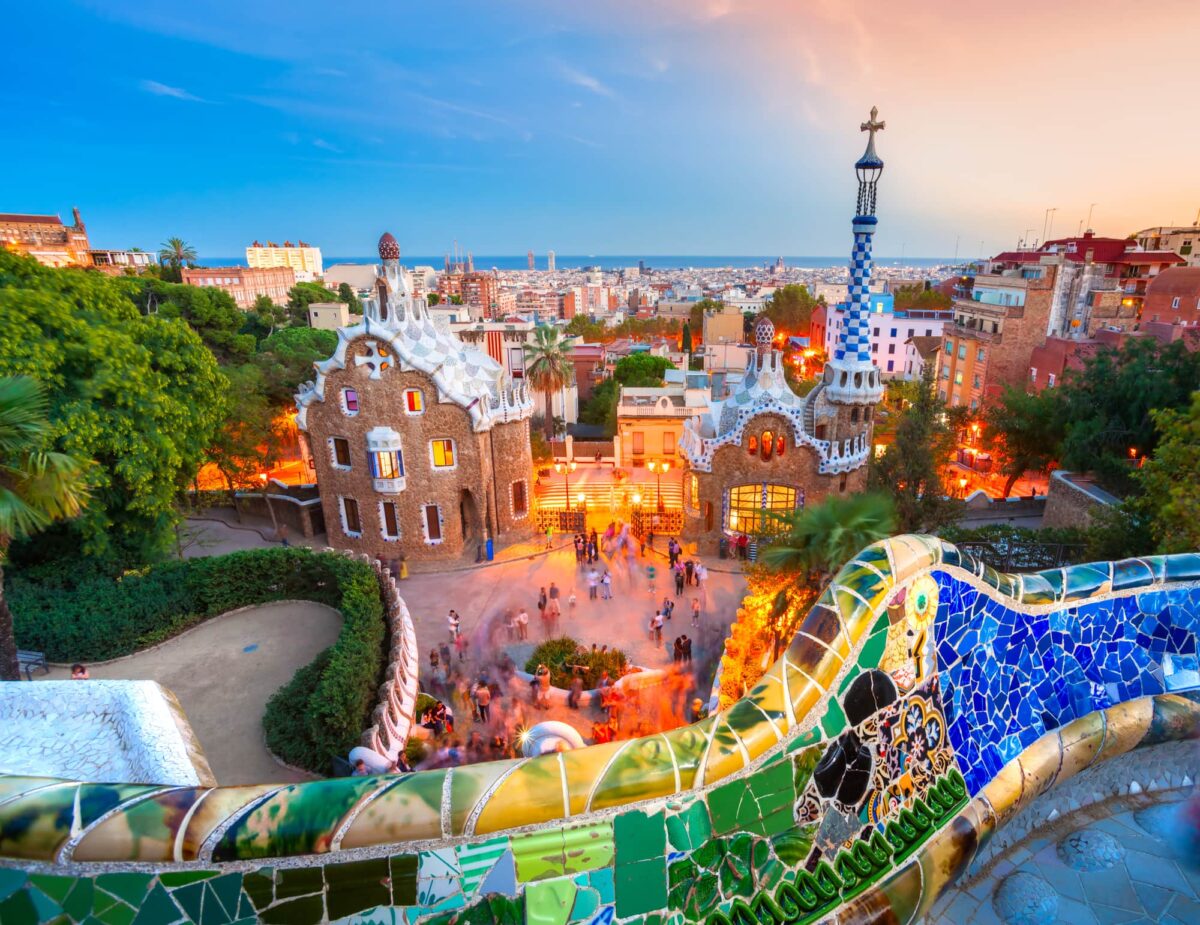 The iconic park is home to eccentric architectural buildings which combine colourful ceramics and unique curvatures. Most of the park is free to visit but purchasing a ticket beforehand will ensure that you enjoy the full experience.
The park is open from 8:30 am to 7 pm, Monday to Sunday, making it a highly accessible attraction. Get your skip the line Güell Park tickets in advance.
La Sagrada Familia
A short 25 minutes from Güell Park is Barcelona's church of the Sacred Family. Most cities in Europe have beautiful, gothic-inspired churches, but none can quite compare to this one.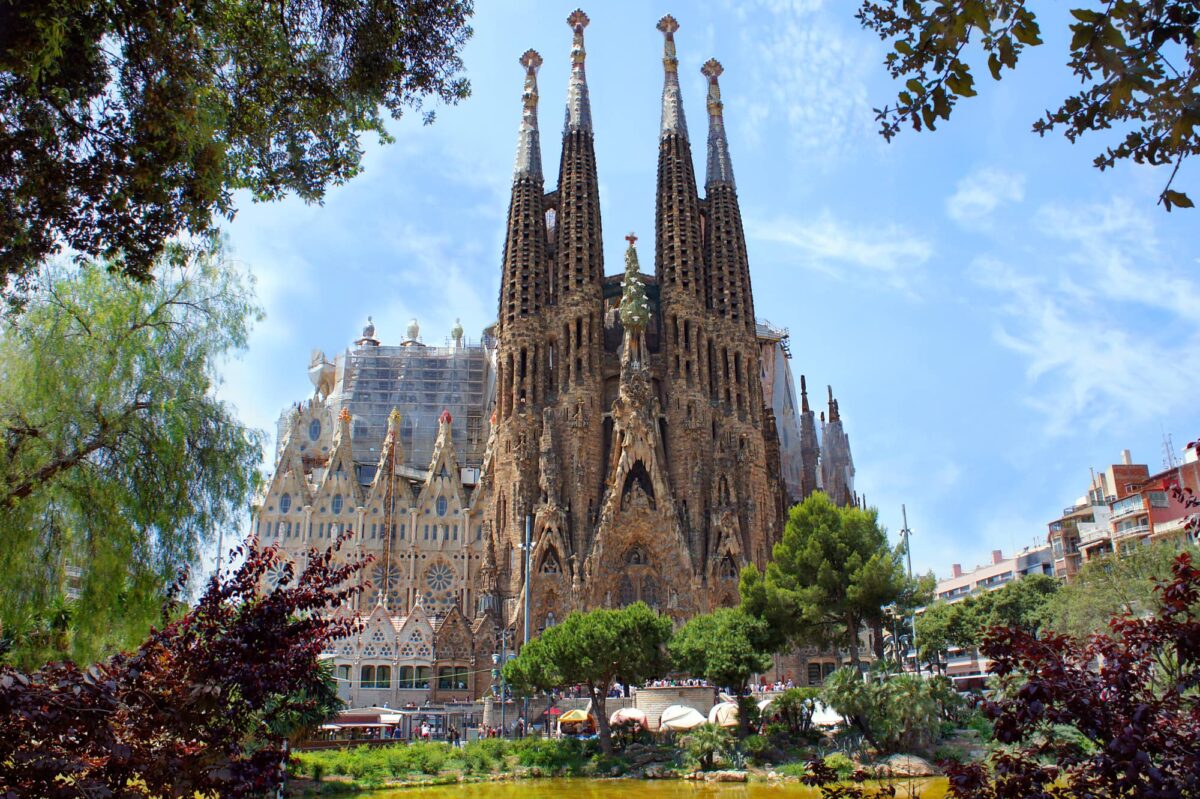 Antoni Gaudi, the same man who designed the quirky buildings in Güell Park, is the force behind the design and semi-construction of the inspiring structure. To this day, the church stands incomplete.
Although construction is only predicted to be finished in 2026, the church stands tall in majestic allure and is an essential stop on your Barcelona 1 day itinerary. Skip the line for La Sagrada Familia tour.
Casa Batilo
Next up, take another 25-minute stroll southwest to Carrer d'Aragó, where you'll find the captivating Casa Batlló. Gaudi's masterpiece stands out in the midst of pastel-colored buildings, showcasing modern and expressionist architecture. Open to the public since 1995, this UNESCO World Heritage Site offers a fascinating glimpse into Barcelona's history and culture.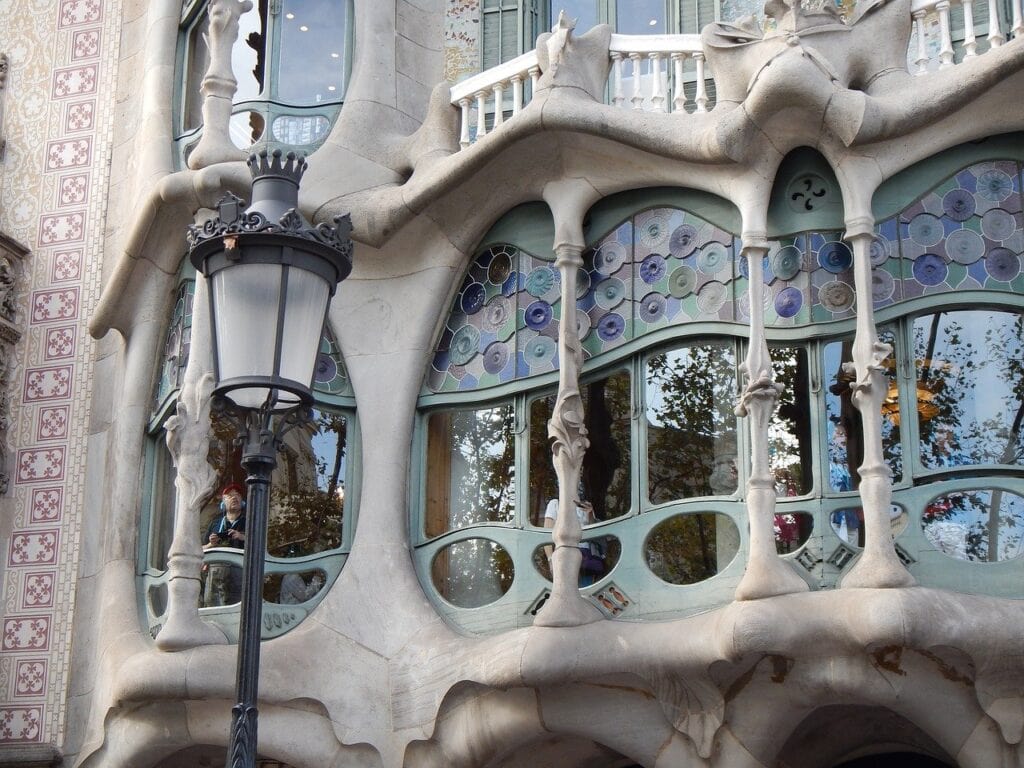 Josep Batlló bought the house in 1904 and commissioned Gaudi to redesign it completely By 1906 the house was famous for turning every architectural convention on its head and it won the award for "One of the best three buildings of the year".
Plaça de Catalunya
Now, head towards Plaça de Catalunya, the heart of Barcelona, where bustling cafes, restaurants, stores, and sculptures await. This central plaza is a perfect place to immerse yourself in the city's vibrant atmosphere and explore the unique shops, including the iconic El Corte Inglés department store.
The large square in the centre of Barcelona is a magical section where the old city meets the modern developments. Almost all one-day Barcelona tours will bring travellers through this bustling area to enjoy a few moments of local happenings.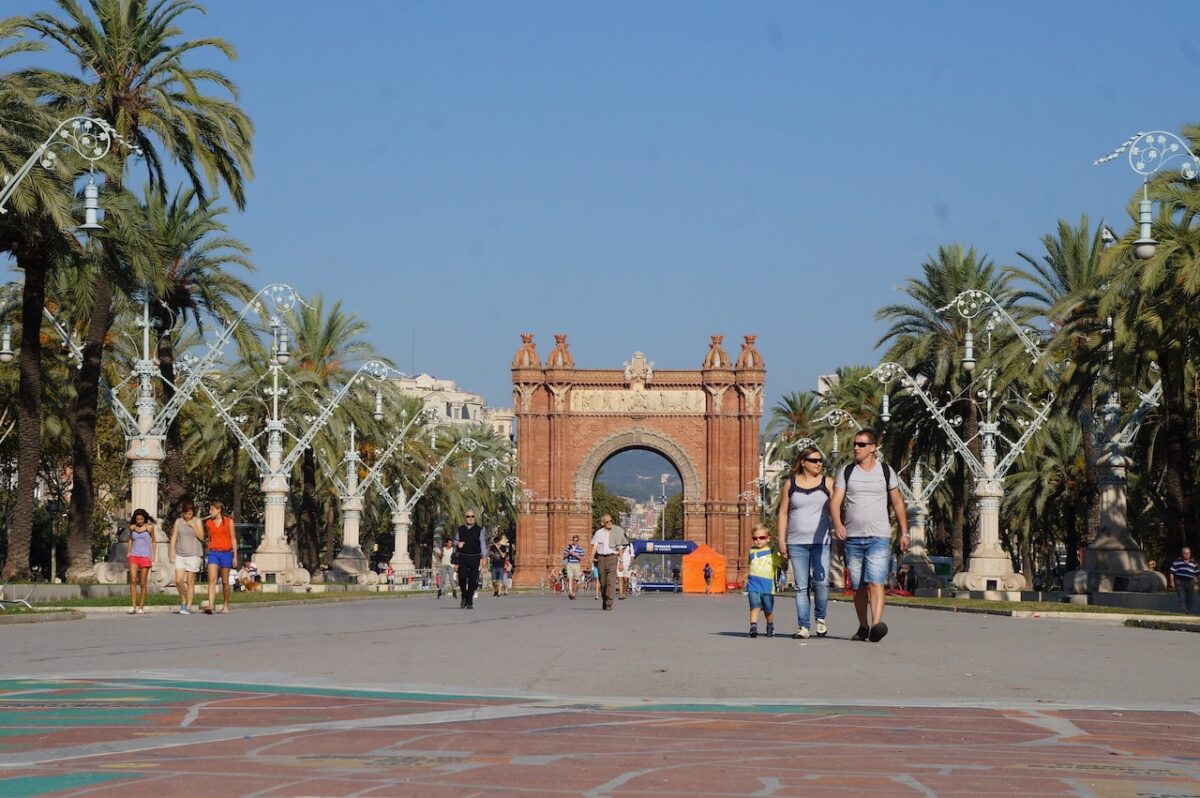 The square is free to visit and offers quite a sensory experience. The pigeons fly around, tourists hustle for photographs and the design of the buildings competes for your attention.
Gothic Quarter
Venture further into the Barri Gòtic (Gothic Quarter), the oldest part of Barcelona, situated right next to Plaça de Catalunya. With its narrow medieval streets and historic buildings juxtaposed with modern shops and cafes, you'll feel like you've stepped back in time. The Gothic Quarter, is made up of a network of small streets, is quaint and charming in design. The area is full of history and boasts incredible buildings dating back to medieval times.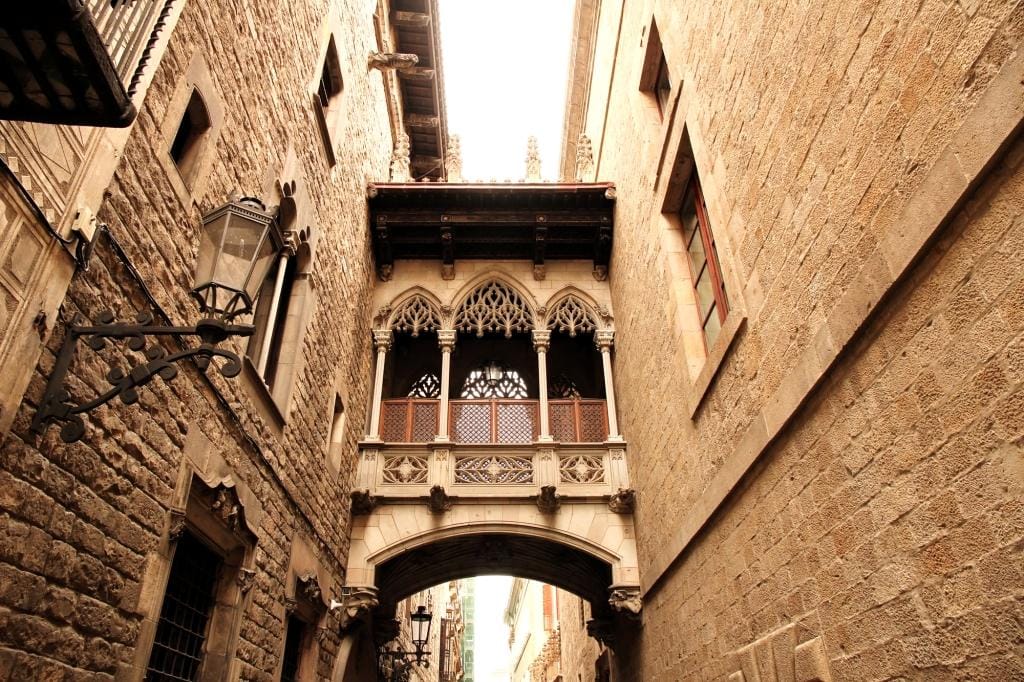 Although you can spend the entire day walking through the Gothic Quarter, there are a few main attractions to prioritise. These include Barcelona Catédral and the Barcelona History Museum. This area is the best to explore the ancient city, with scatterlings of modern cafes and bars to remind you of the present time.
Book your tour of the Gothic Quarter here
La Boqueria Barcelona
So far, this itinerary has included history, architecture and delicious food spots. But it would be incomplete without a visit to one of Barcelona's famous markets. Simply cross La Rambla and discover the oldest market in Barcelona, the Boqueria Market. Here, a plethora of food stalls offering everything from fresh fruits to Spanish delicacies like jamón ibérico will tempt your taste buds. The smell of delicious food floats in the air, trinkets are available as souvenirs and you get to brush shoulders with the locals and hear their chatter. Just next to the market is La Rambla, probably the best-known street in Barcelona.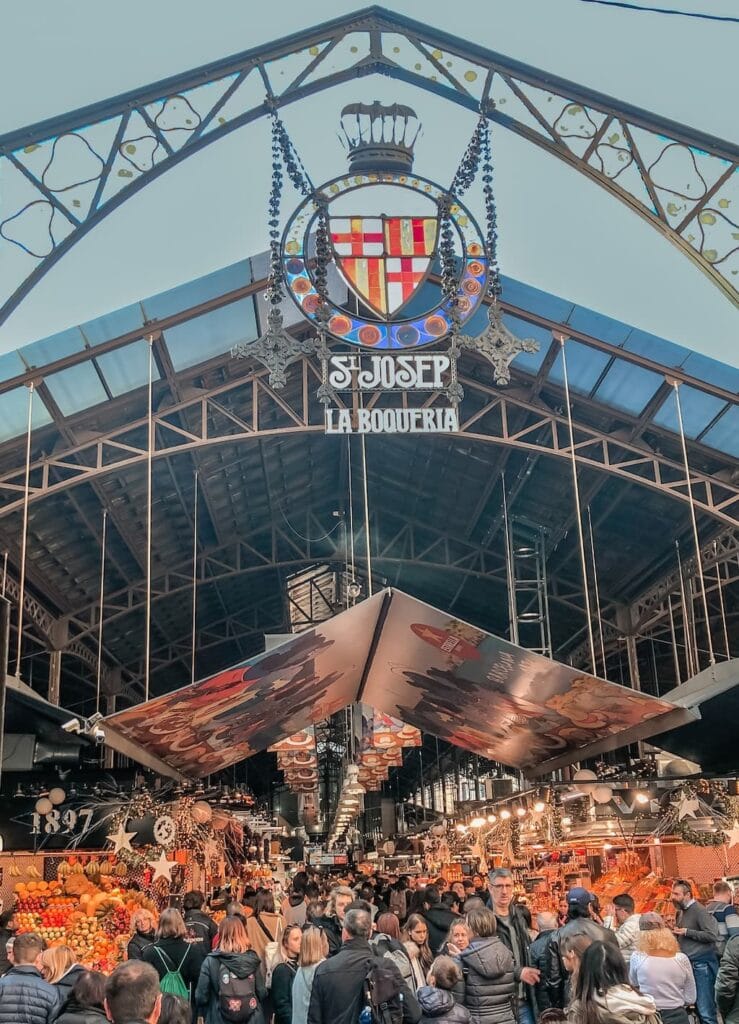 If you can only pick one market to visit, then Boqueria Market is a great choice. It's the oldest in the city and very close to your previous stop. The surrounding area is also full of bars and restaurants, making it a convenient stepping stone to enjoying Barcelona's nightlife.
Get your tour of Boqueria Market here. For foodies I highly recommend taking the Boqueria Market tour with a Chef or how about a Paella cooking class and a market tour?
Christopher Columbus Monument
After indulging in the market's treats, continue your walk along La Rambla until you reach the Columbus Monument. This historic monument, dedicated to Christopher Columbus, offers breathtaking panoramic views of Barcelona and its nearby port.
If visiting Seville you can also see the Tomb of Columbus in the Cathedral.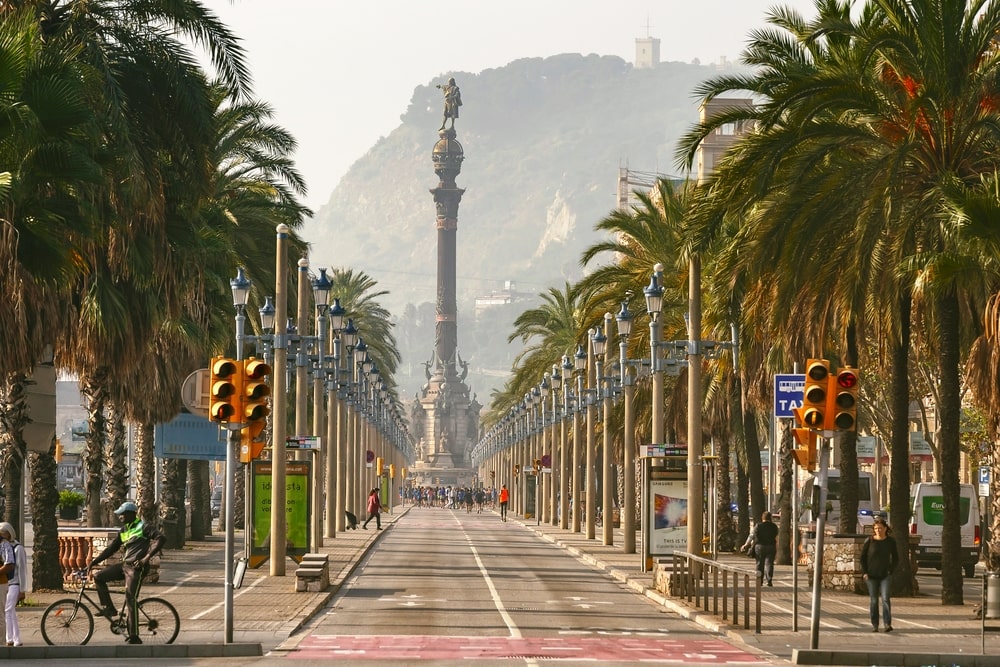 Take in a Flamenco Show
Everyone must experience a Flamenco show in Barcelona and one of the best is the Tablao Flamenco Cordobes which have been featuring Flamenco shows for over 50 years. For around €80 Euros you can enjoy a fantastic Spanish-style dinner and an unforgettable flamenco show.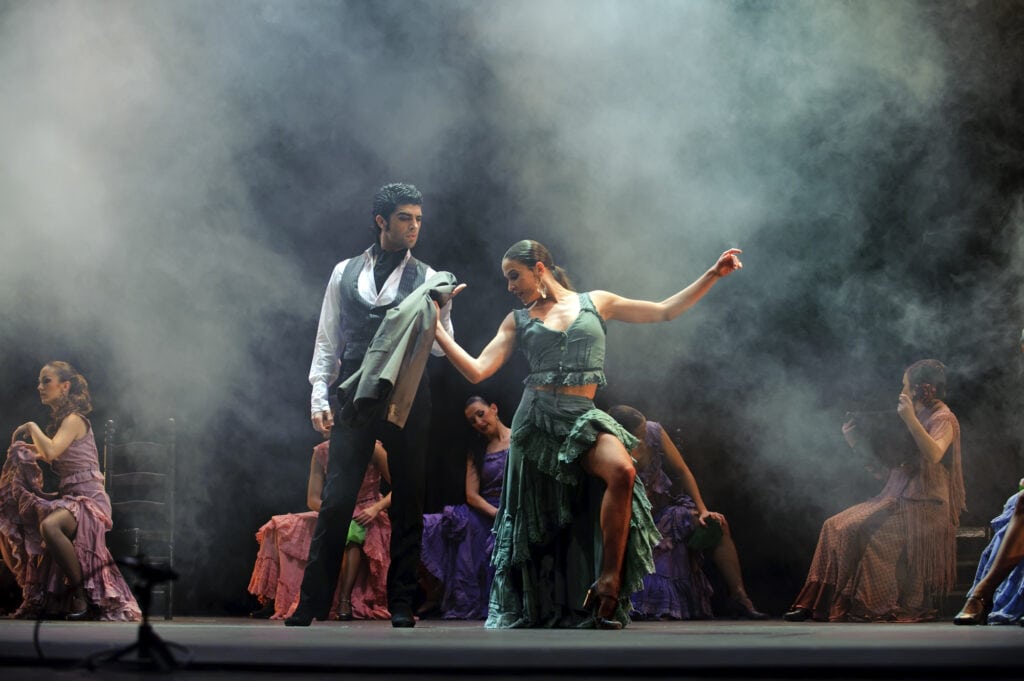 Barcelona Walking Tours
Barcelona and Old Town walking tour: Enjoy a 2.5-hour walk with a knowledgeable guide through Barcelona's Old Town and the Gothic Quarter to discover the richness of the city's past. Take in the lively atmosphere of Ramblas and popular La Boqueria, the largest market in Barcelona.
More than 1 day in Barcelona?
If you are lucky and have more than one day in Barcelona here are a few fabulous sites to add to your Barcelona itinerary.
Barcelona Cathedral
Many people confuse the Barcelona Cathedral with the Sagrada Familia but this Gothic Cathedral was built on the foundations of a primitive paleo-Christian basilica dating back to 1298. The Romanesque Cathedral you see today was mainly finished in 1498. At the end of the 19th century, the facade was completed with 3 towers and elegant lacework finishes.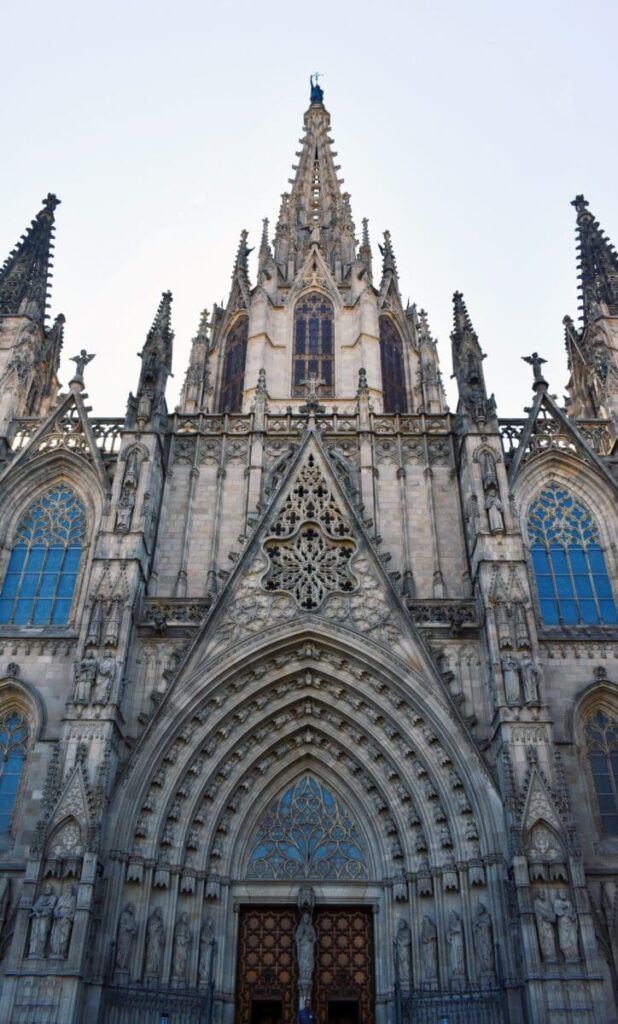 Joan Miro Foundation
The foundation Fundació Joan Miró was initiated by the artist Joan Miró himself and the same year, the museum was opened on June 10th in 1975. The artist donated most of his work to the foundation along with works from his wife Pilar Juncosa, Joan Prats and Kazumasa Katsutas. Well-known sculptures such as the "Couple d'Amoureux aux Jeux de Fleur d'Amandier" (1975) and a large, lavishly designed wall hanging, made particularly for the foundation, are among these works.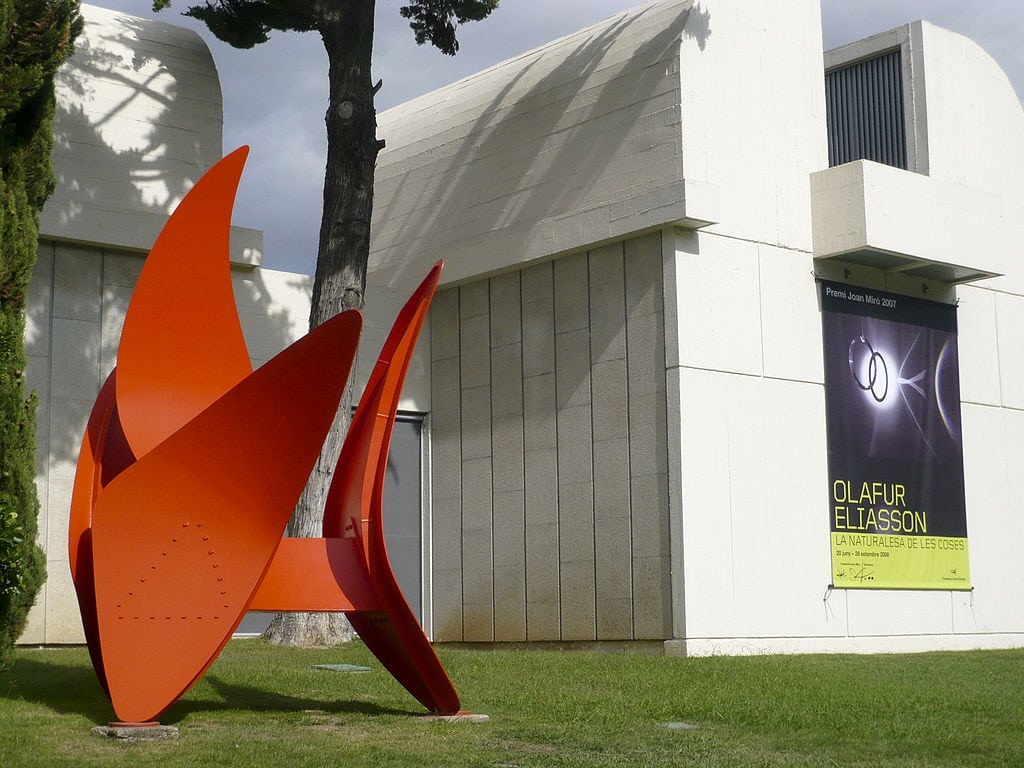 The museum owns over 10.000 paintings, drawings, sculptures, stage designs and carpets from Joan Miró – the earliest drawings are from 1901. On the rooftop terrace, you can admire Miró's colourful sculptures together with a wonderful view of Barcelona. The Miró museum enfolds by far the largest collection of Joan Miró's works today.
More Gaudi to see
Casa Milá – La Pedrera
This was a home commissioned by Pere Milà and his wife Roser Segimon for their family. The family were going to live on the main floor and rent out the apartments above. In Barcelona, the building is nicknamed La Pedrera or the Quarry.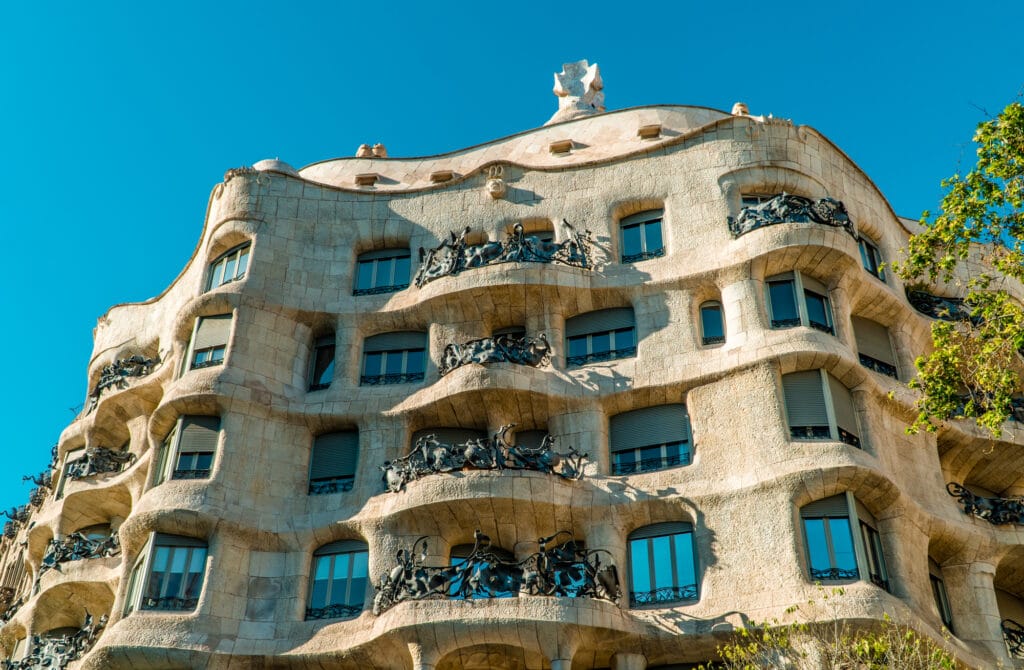 Casa Mila is one of Barcelona's most interesting buildings. It is called Le Pedrera because the building features forms drawn from nature with curved balconies and a finish of rough plaster that resembles a stone quarry. It was called this because of the rough-hewn texture of the building.
Güell Pavilions
Count Güell commissioned the Pavilions as he wanted Gaudi to re-design his estate and build a walled garden around it. Again Gaudi used an architectural style that combined the oriental and Mudéjar. The estate was left to the Spanish royal family and converted into a palace in 1918, after that the University of Barcelona purchased the buildings and in 1969 they were declared a Monument of National Historic and Artistic Interest.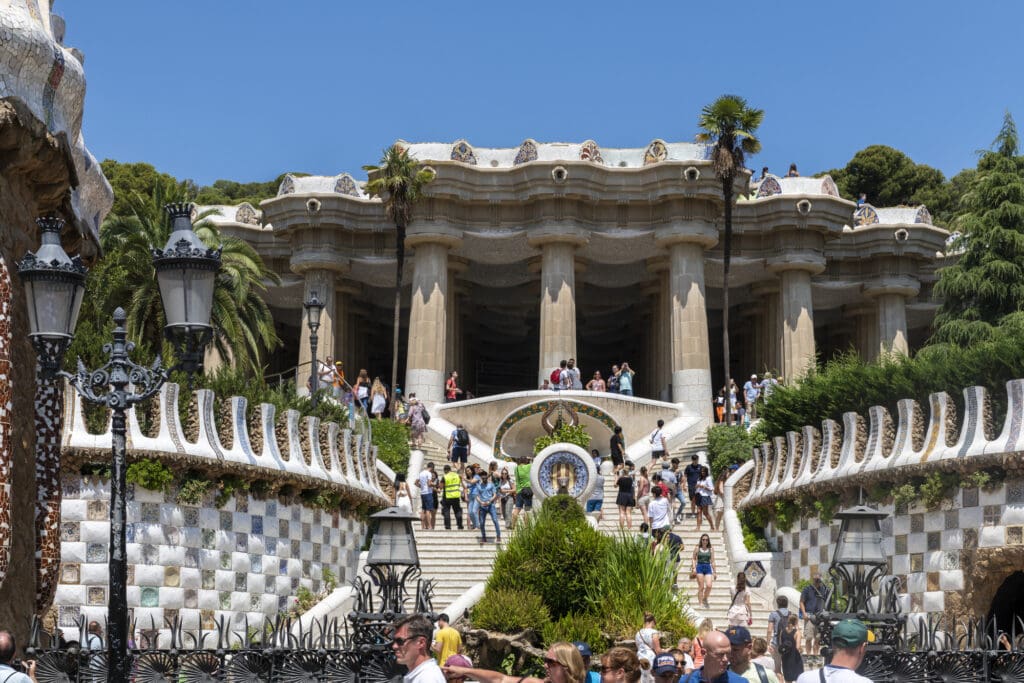 How to Get Around Barcelona
There are so many unique things to see in Barcelona in one day. And the best way to tick off as many attractions as possible is to get familiar with the transport systems available, especially given the city's size!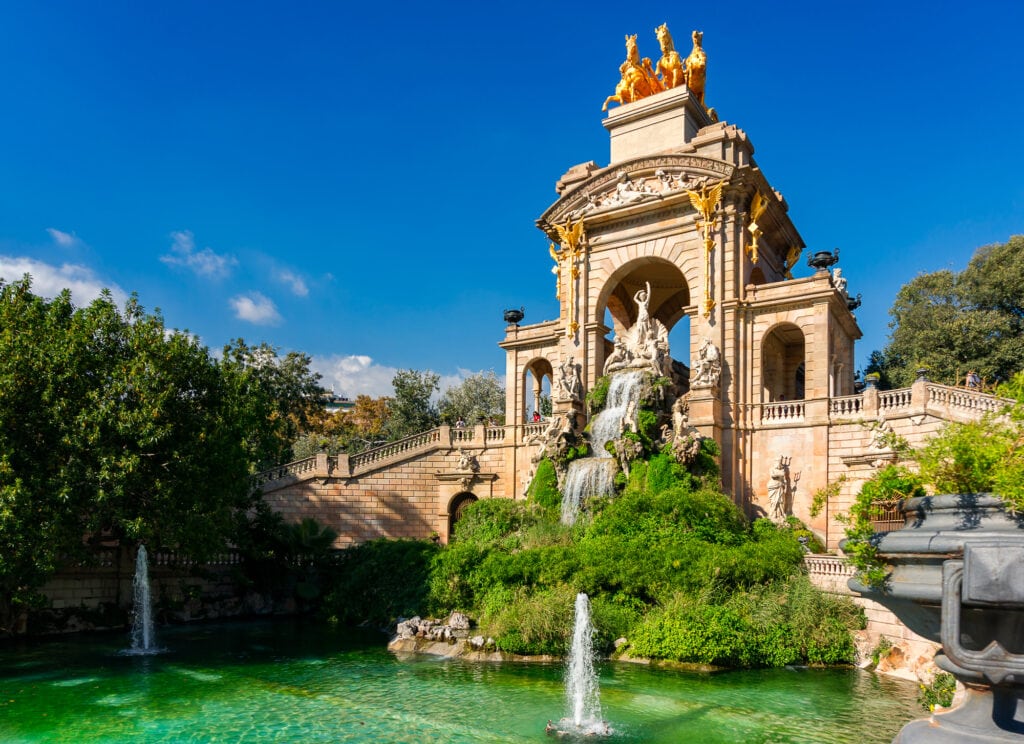 Public Transport – Metro and Bus
Barcelona has a well-oiled public transport network that is reliable, efficient and affordable. The metro, in particular, is easy to use with waiting times of less than five minutes.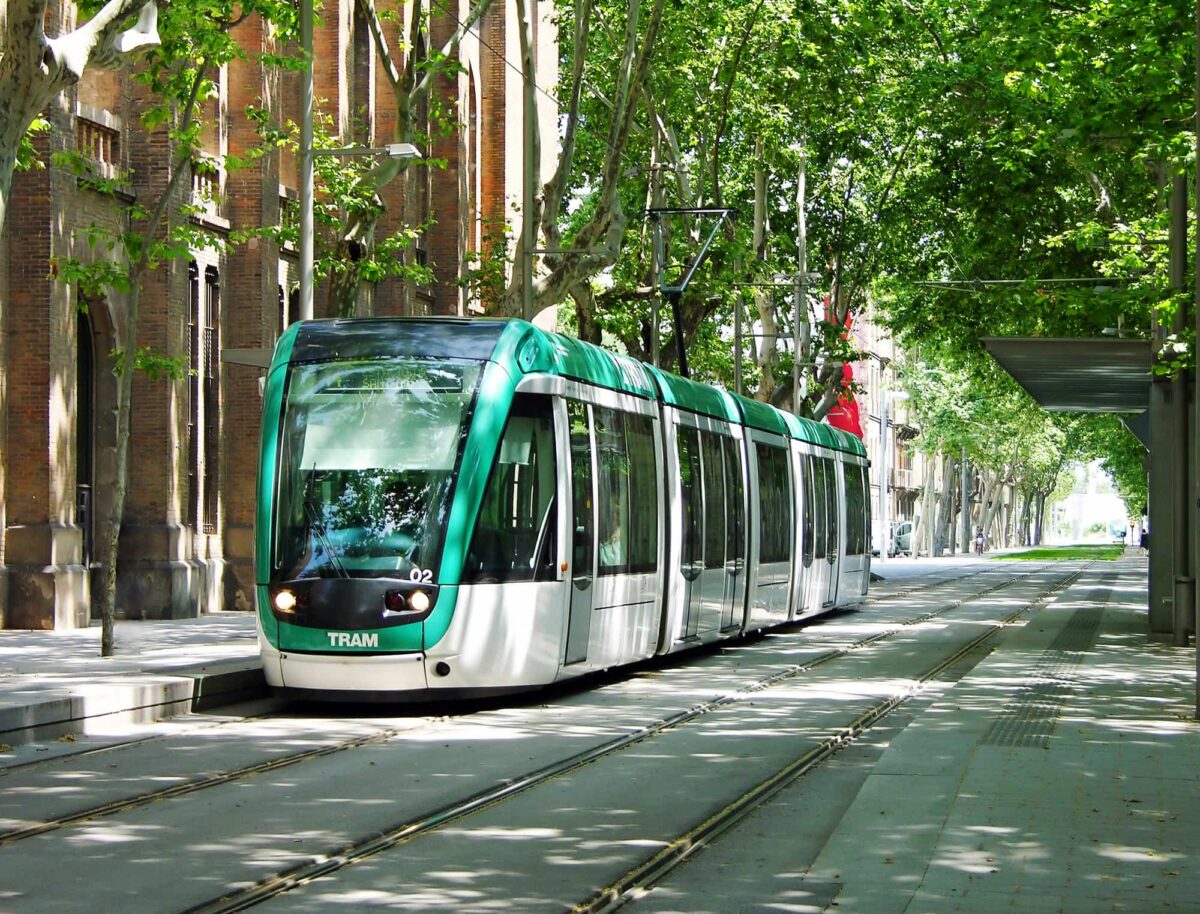 You can choose the option of daily tickets, as well as 2- or 3-day tickets which is useful if you plan to use the metro more than six times a day during your stay. Tickets can be purchased at the entrance of the metro, or you can buy a T10 ticket which is valid for 10 rides.
The schedule is also very convenient. The first metro starts at 5:00 am, and runs until midnight during the week, 2 am on Fridays, and all night on Saturdays.
The buses are also very well-connected and inexpensive. In addition, they are safer than the metro (which can be a temptation for pickpockets). However, if you choose the bus, it can be a bit slower than the metro.
Rent a Car (or Scooter)
If you want complete flexibility and convenience then you can rent a car. However, if you do choose to pursue this option, be cautioned that the traffic can be quite congested and parking bays are not frequently available.
A better option is to rent a scooter. The zippy vehicles allow you to get from point A to point B with less stress and more parking options. A scooter is also more affordable than a car (and, some may argue, more fun).
View rental cars available here.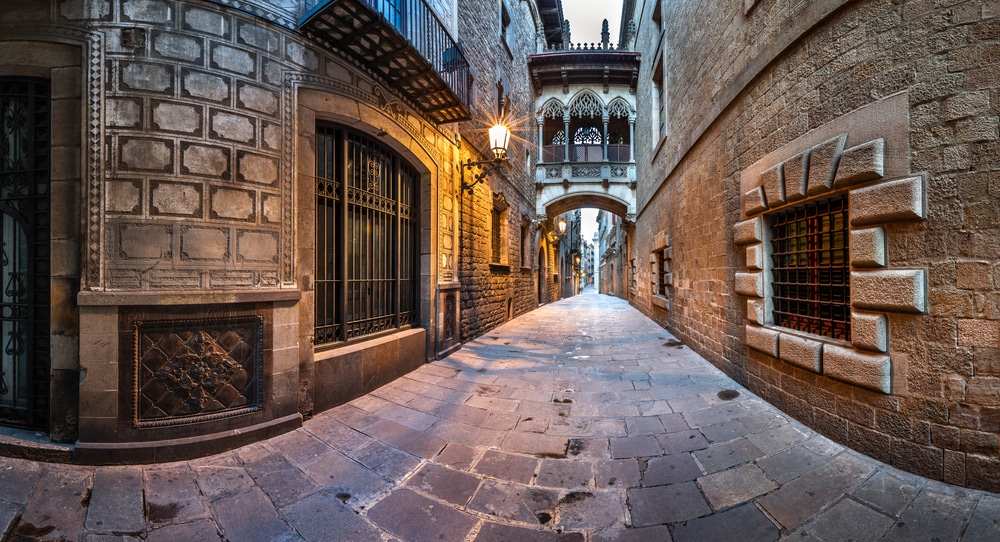 Walk
Using your two feet is a fantastic way of exploring Barcelona. Although it may take you a little bit longer to get from one attraction to another, it gives you an authentic encounter with day-to-day life.
If you want to explore as much of Barcelona in one day as possible, then you can walk between El Born, Gothic Quarter and Gracia.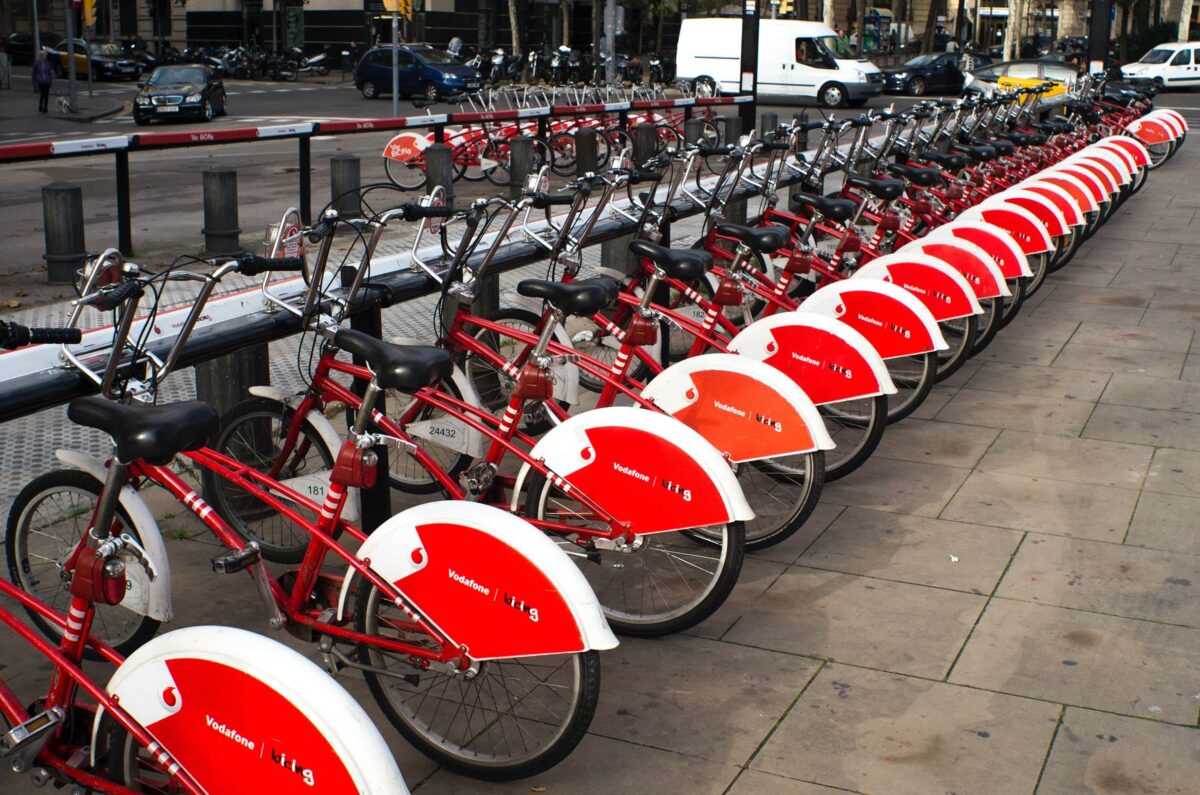 Taxi
If you're looking for Lyft or Uber, then you won't find it in Barcelona. However, there are private taxis that are very accessible – in most locations and during most times. Despite the higher cost compared to other transport options, taxis in Barcelona are also more affordable than elsewhere in Europe.
Hop On Hop Off Bus
If you're visiting the city for a short while and want to combine one of the best Barcelona day tours with convenient transportation, then this is a great option.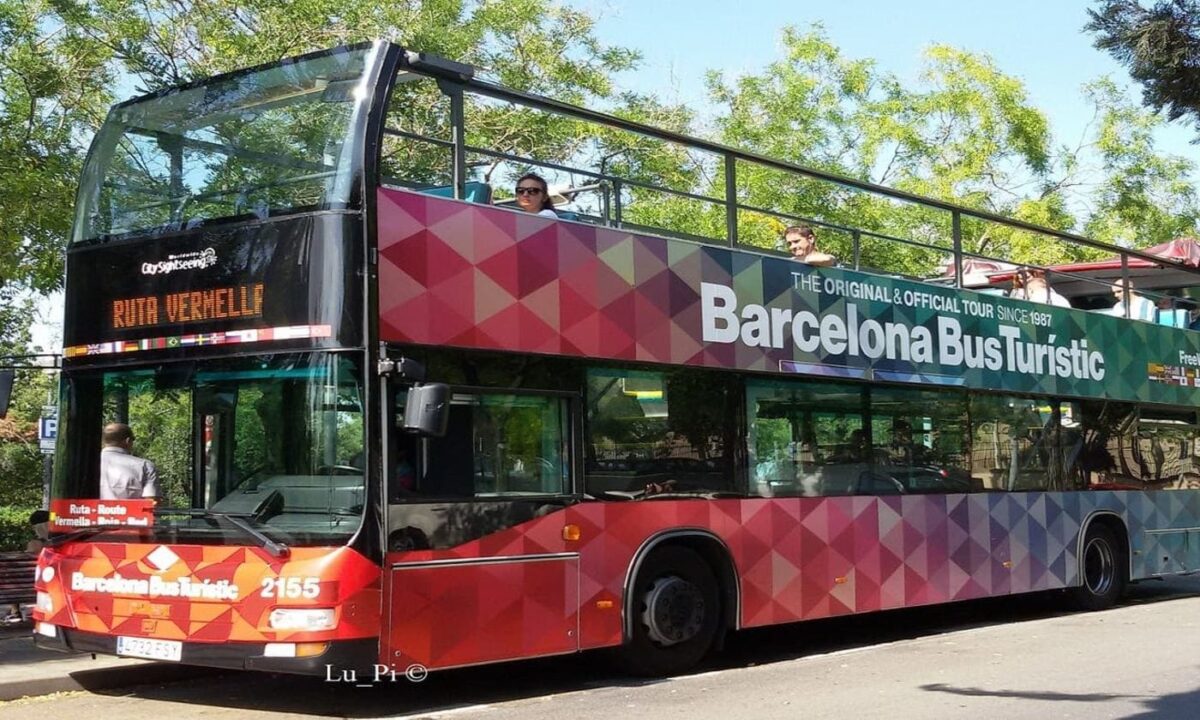 Get your hop on hop off bus ticket here.
Where to Stay in Barcelona
If you are only spending 1 day in Barcelona, then it's better to stay in the centre so you can see as much as possible within a short time frame. Barcelona has a great range of cheap hostels to choose from if you have a strict budget.
With this in mind, the central areas of El Born, the Gothic Quarter and Eixample are top choices. To help you get started, here are a few hotels in these areas to consider:
Where to Eat in Barcelona
You'll come across plenty of fantastic places to dine, snack and drink in the city. But here are some of the best spots.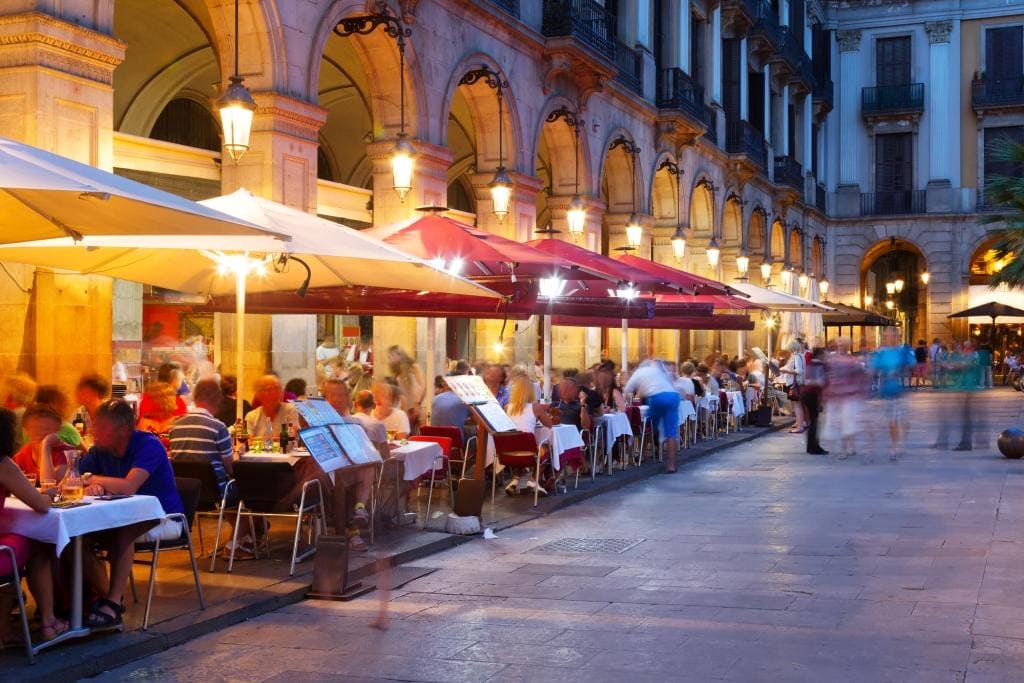 Breakfast – Firebug
Breakfast in Barcelona is best served as brunch, and Firebug is one of the tastiest spots in the city. The cosy cafe serves a delicious array of typical breakfast items, as well as classic dishes to quell all cravings.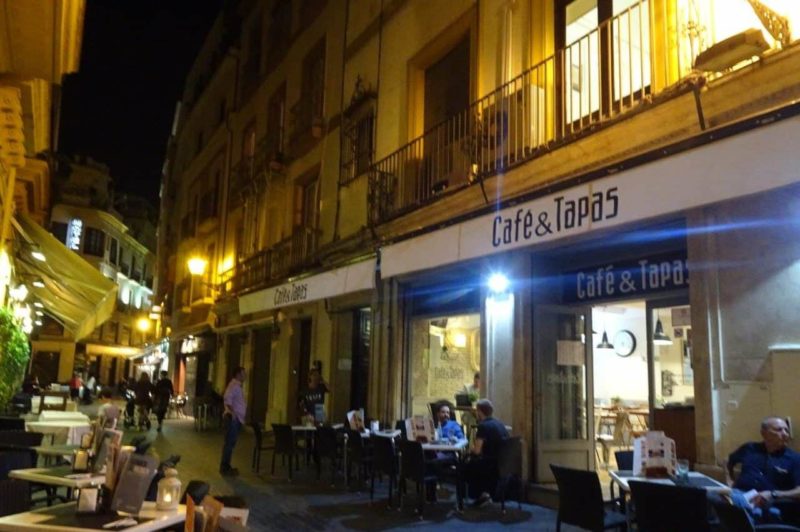 Lunch – Cervesería Catalana
It would be a sin to leave Barcelona without having your fair share of tapas. The uniquely Spanish dining style can be enjoyed at Cervesería Catalana. The lunch venue perfectly combines a casual atmosphere with delicious food, making it a fantastic place to refuel on your Barcelona itinerary.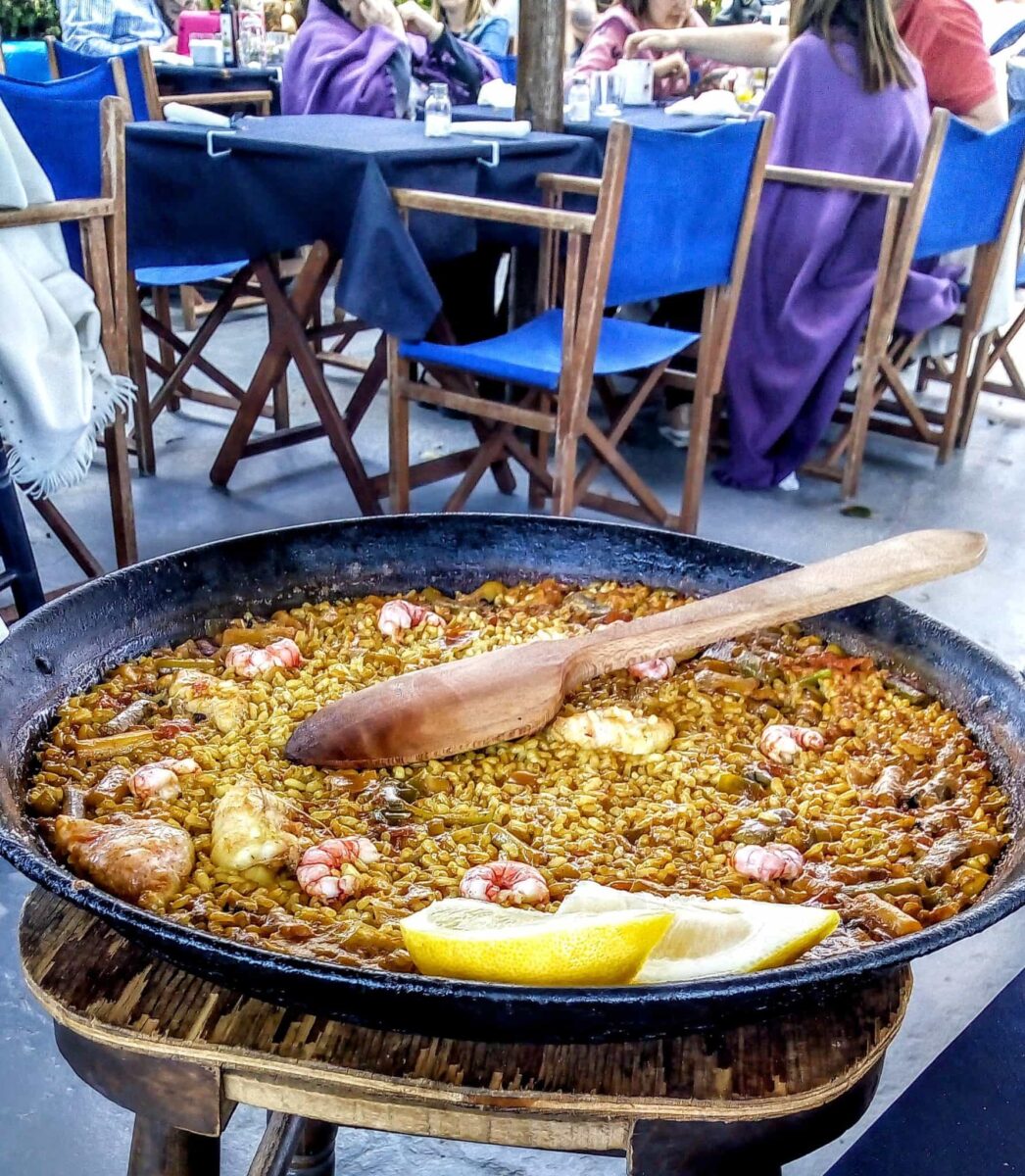 Dinner – Ziryab Fusion Tapas Restaurant
This tapas restaurant is located in the heart of the action, making a night on the town a natural development after indulging in delicious food. The location, atmosphere and food are all highly recommended and offer a traditional foodie experience.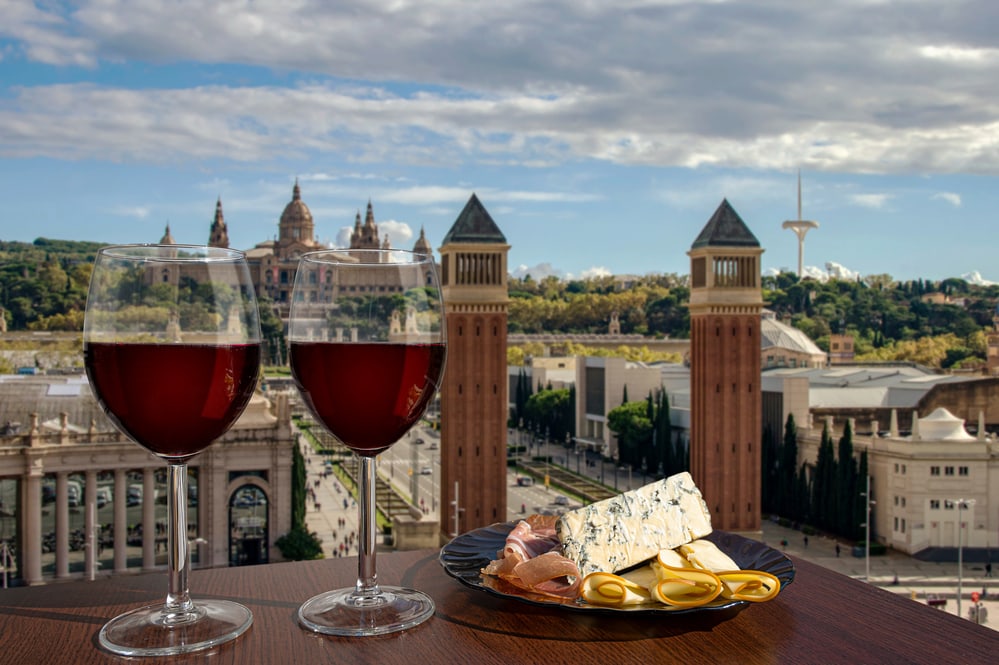 As you can see the experiences in Barcelona vary from incredible architecture and art to some of the best food in Europe. Have you taken the time to experience Barcelona in a day?
You might also like
20+ Pros and Cons of Living in Spain
Ultimate Southern Spain Road Trip
23 Unique things to do in Cartagena Spain
Celebrating Christmas in Spain – 22 traditional Spanish customs
13 Magical Things to Do in Seville
Mojácar Spain: the perfect guide to this charming village
Salobreña Spain a charming whitewashed village in Andalucia

Latest posts by Faith Coates
(see all)