23 Awesome Things to Do in Bucharest Romania
Centuries of fascinating history, mouthwateringly delicious cuisine and a great atmosphere all bundled together to create the complex, yet wonderful, city of Bucharest, Romania. There are so many amazing things to do in Bucharest, but it's a relatively non-tourist city when compared to other European capitals like Paris or even Budapest (which it's often mistaken for!).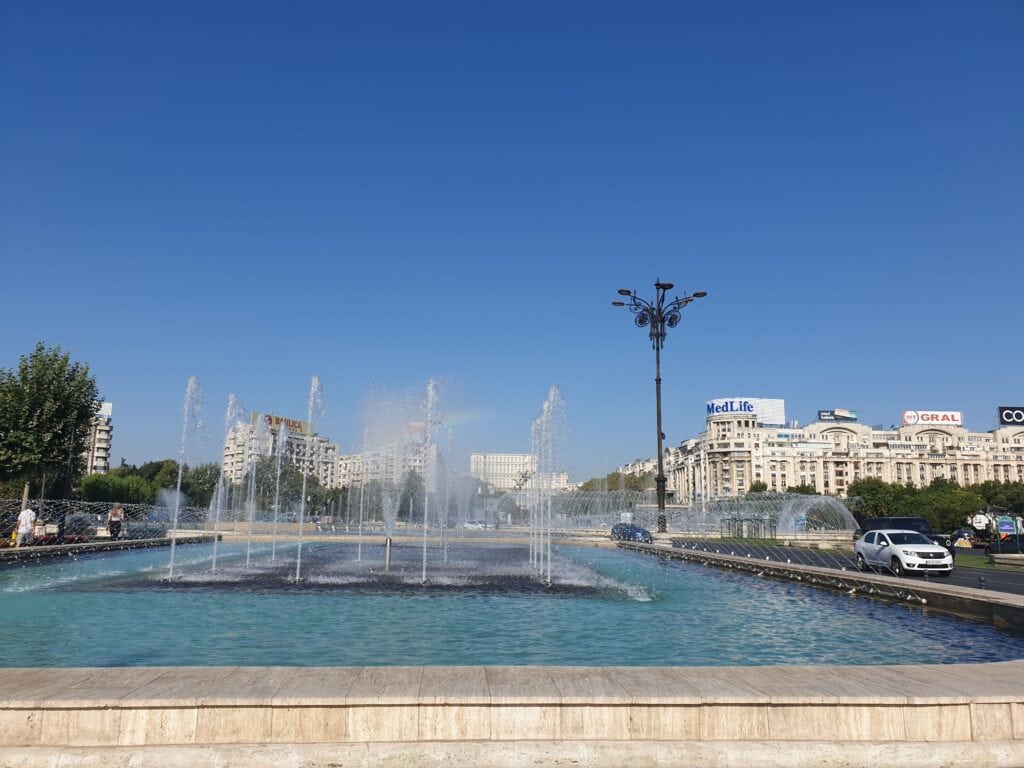 Xyuandbeyond is reader-supported. When you buy through links on our site, we may earn an affiliate commission. You can read my privacy policy here.
Romanian History
Bucharest is the capital and largest city of Romania and is located in the southeast of the country, on the banks of the Dâmbovița River, less than 60 km north of the Danube River and the Bulgarian border.
The legends say that Bucharest was founded by a shepherd named Bucur, but history tells us that it was probably Prince Mircea in the 14th century who was the most likely founder.
Bucharest was first mentioned by the infamous Prince Vlad the Impaler in a document written in 1459. At that time Bucharest was located on the road that linked Central Europe with the Ottoman Empire. Back then it resembled an Oriental city rather than a more European one.
It was the Second World War that changed the fate of Bucharest which was heavily bombed by both the Germans and the Allies in 1944. Much of the city was destroyed and thousands were killed during this time. It was in 1947 however that the coup d'état took place that brought the communist regime to power. King Michael I was forced to abdicate and the People's Republic of Romania was declared.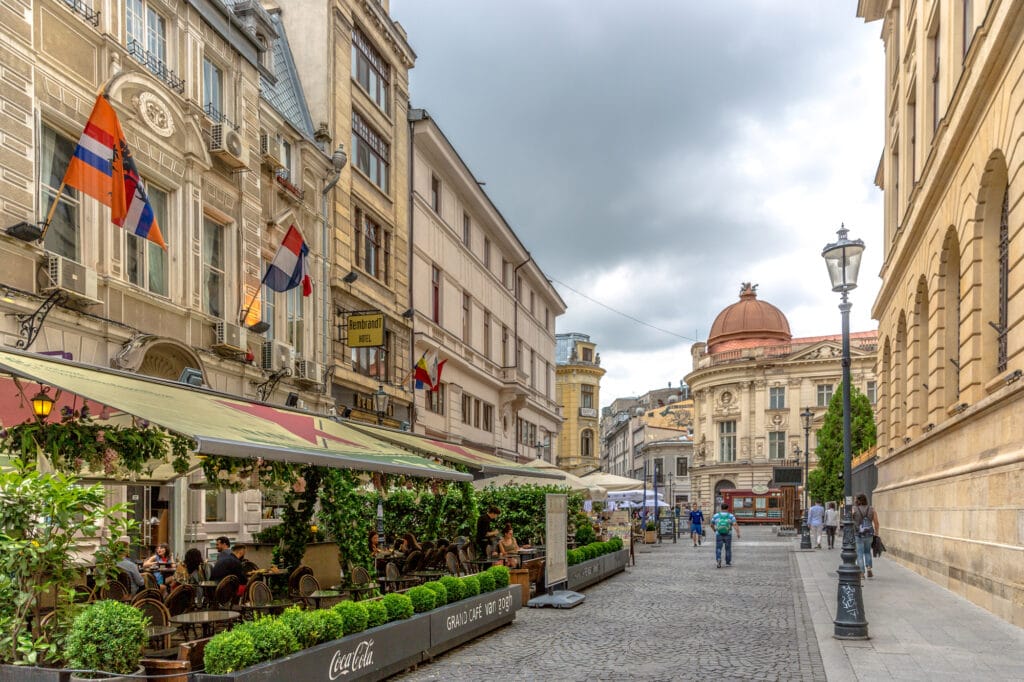 Nicolae Ceaușescu was a Romanian communist politician and dictator. In 1936 and 1940 he was imprisoned for his communist activities. He was in prison with the man who later became the leader of the Coup Gheorghe Gheorghiu-Dej, and who became the undisputed Communist leader of Romania beginning in 1952. Ceaușescu eventually held important posts in the Politburo and Secretariat. He was the general secretary of the Romanian Communist Party from 1965 to 1989, and the second and last Communist leader of Romania.
It was in December of 1989, that Bucharest witnessed the collapse of Ceaușescu's regime after he ordered his security forces to fire on antigovernment demonstrators in the city of Timișoara. The demonstrations spread to Bucharest, and the Romanian army defected to the demonstrators. That same day Ceaușescu and his wife fled in a helicopter but were captured and taken into custody. On December 25 the couple were tried and convicted by a special military tribunal on charges of mass murder and other crimes. Ceaușescu and his wife were then shot by a firing squad. (from Britannica.com).
Xyuandbeyond is reader-supported. When you buy through links on our site, we may earn an affiliate commission. You can read my privacy policy here.
Why you should visit Bucharest
A century ago, the capital of Romania was known as the "Paris of the East" for its French-style Art Nouveau and Art Deco architecture and vibrant cultural life. Since the massive earthquake in 1977 much of the city has been rebuilt and it is now an interesting mix of Art Nouveau architecture, romantic lakes and a full-sized replica of the Arc de Triomphe mixed with the brutal architecture of the communist regime.
So, what are these incredible places to visit in Bucharest? Here's a list of 23 of the best!
Walking tour of Bucharest's city centre
One of the best things to do for Bucharest sightseeing is a walking tour of the city centre. Various free walking tour companies operate in the city, but one of the best in Bucharest is simply called Free Tour in Bucharest.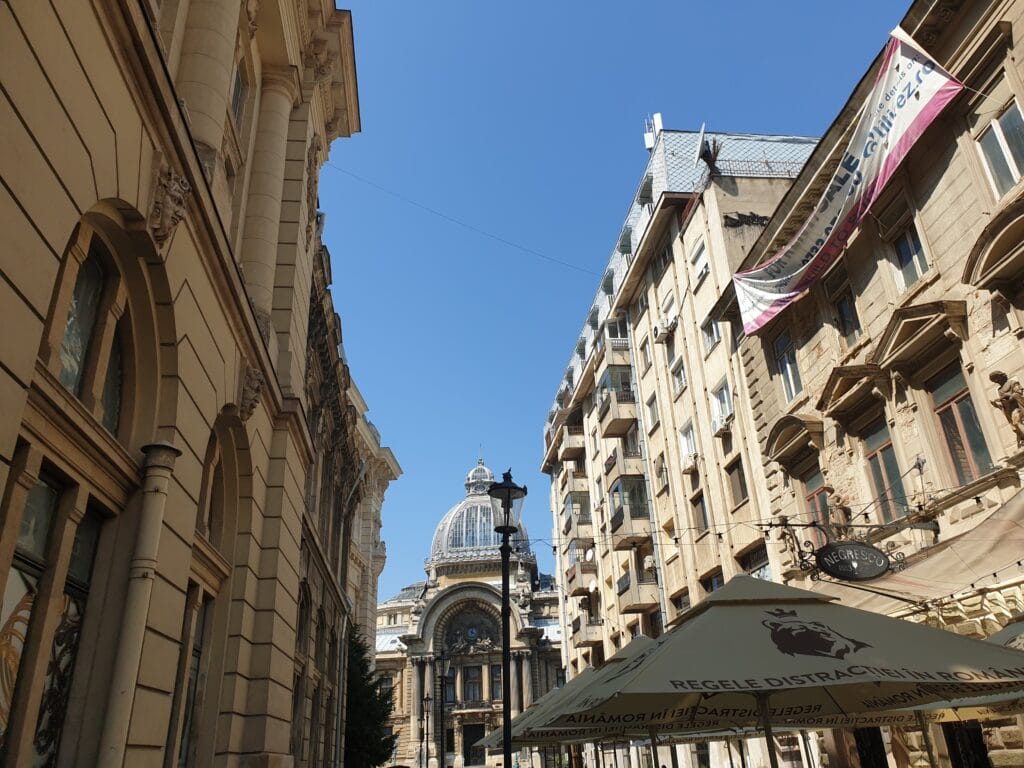 A perfect intro to the city, these walking tours go back to the ancient people of Wallachia (the area of Romania that Bucharest is nowadays a part of), detailing stories of Vlad the Impaler (the inspiration for Dracula!) and more recently, its communist history. All the main Bucharest tourist attractions are covered including recommendations as to what to do in Bucharest at night.
While these walking tours are free, tipping is expected. You can tip however much you think the tour is worth, although there's usually an expected average tip.
These tours run throughout the year, so you'll be able to enjoy them even if you're visiting Bucharest in winter.
Do a communist Romania tour
If you're interested in modern history, it's worth doing a walking tour around Bucharest's communist sites as well.
Communism in Romania started at the end of World War Two when the public became anti-royalist and searched for a different way of living. As Communism was already in place in the USSR, it was a natural evolution.
Nicolae Ceaușescu was the communist president from 1965 and quickly turned into a dictator, with any criticism of him being strictly forbidden.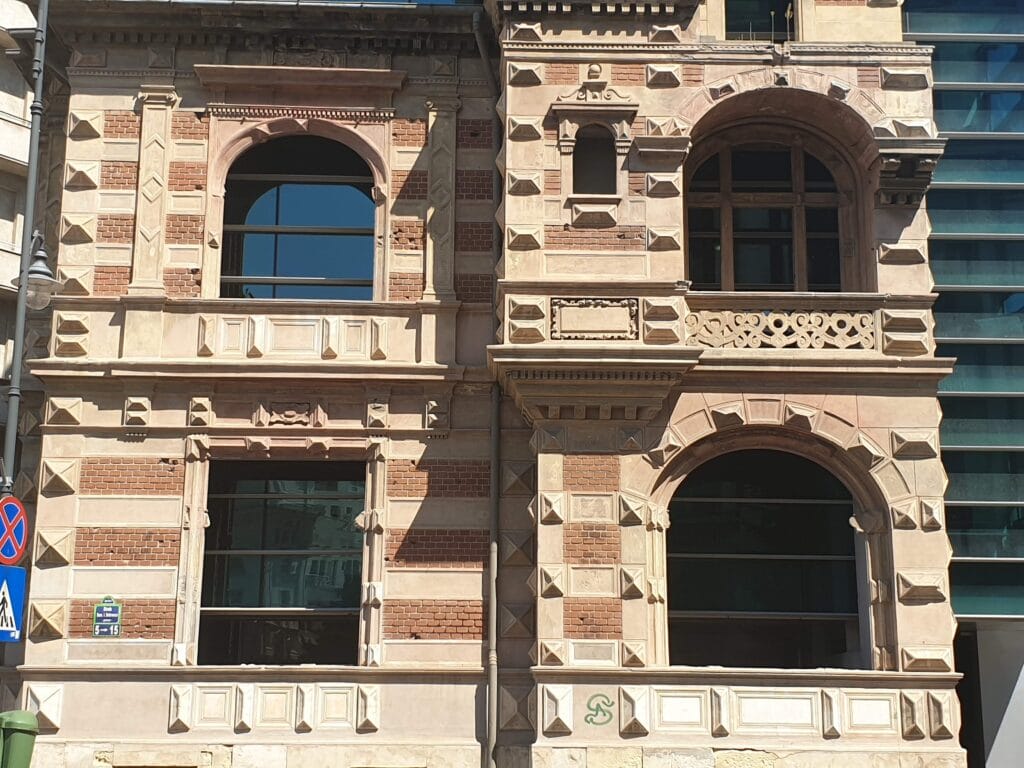 He used money from the national budget, which should have gone on things like food and heating, to pay off the country's debt, which turned it into an insular state and plunged the huge majority of people into poverty (while he and a select few politicians lived in opulence).
Eventually, in the late 1980s, people got sick of this way of life and turned against Ceaușescu, with him eventually being executed by firing squad.
On a Communist Bucharest walking tour, you'll explore the city with a local and see Revolution Square, where the main uprising that saw the end of Ceaușescu's reign took place and churches that were moved on train tracks to make way for Communist buildings. It's one of the best ways to learn about this part of Romania's history.
Take a tour of the Palace of the Parliament
When walking through Bucharest's city centre, it's impossible to ignore the imposing, looming Palace of the Parliament. It squats on the skyline of the city, at the end of Bulevardul Unirii, which is one of the longest boulevards in the world.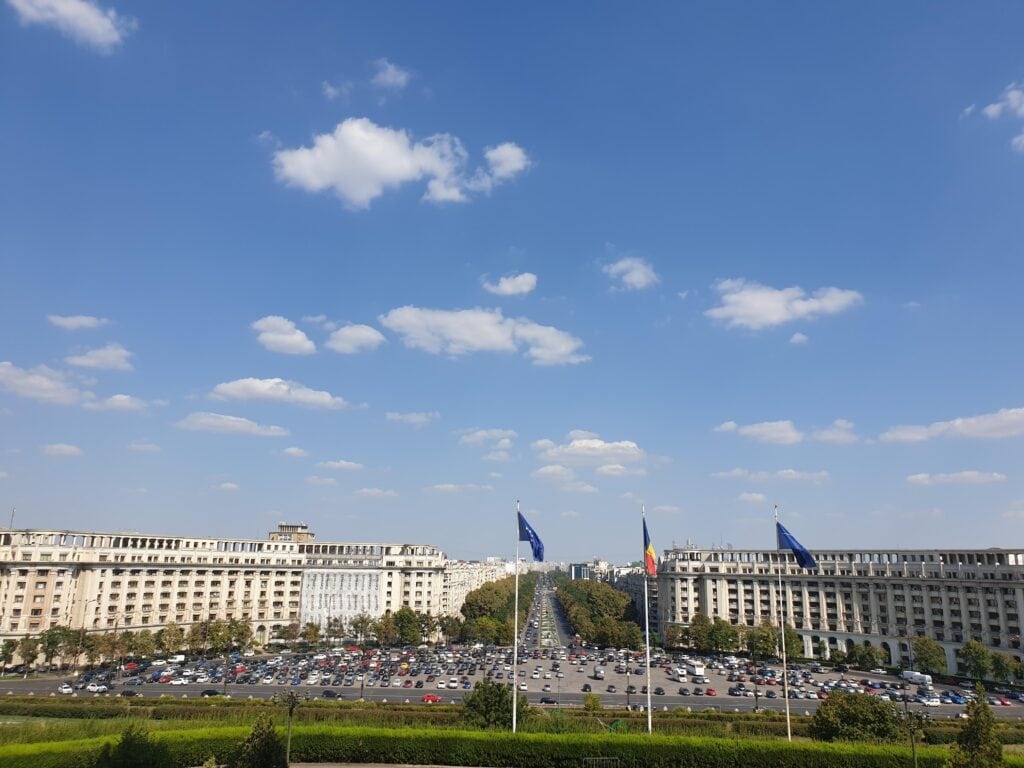 The Palace of the Parliament itself is record-breaking. It's the heaviest building in the world, weighing over four billion kilograms, over nine billion pounds or four million tonnes. Aside from the Pentagon, it's the second-largest administrative building globally.
It was built by none other than Ceaușescu. He wanted to build such a grand, opulent building for no other real reason than just to flaunt his wealth and showcase the grandeur of Romania (even though, due to his policies, the overwhelming majority of Romanians lived far below the poverty line).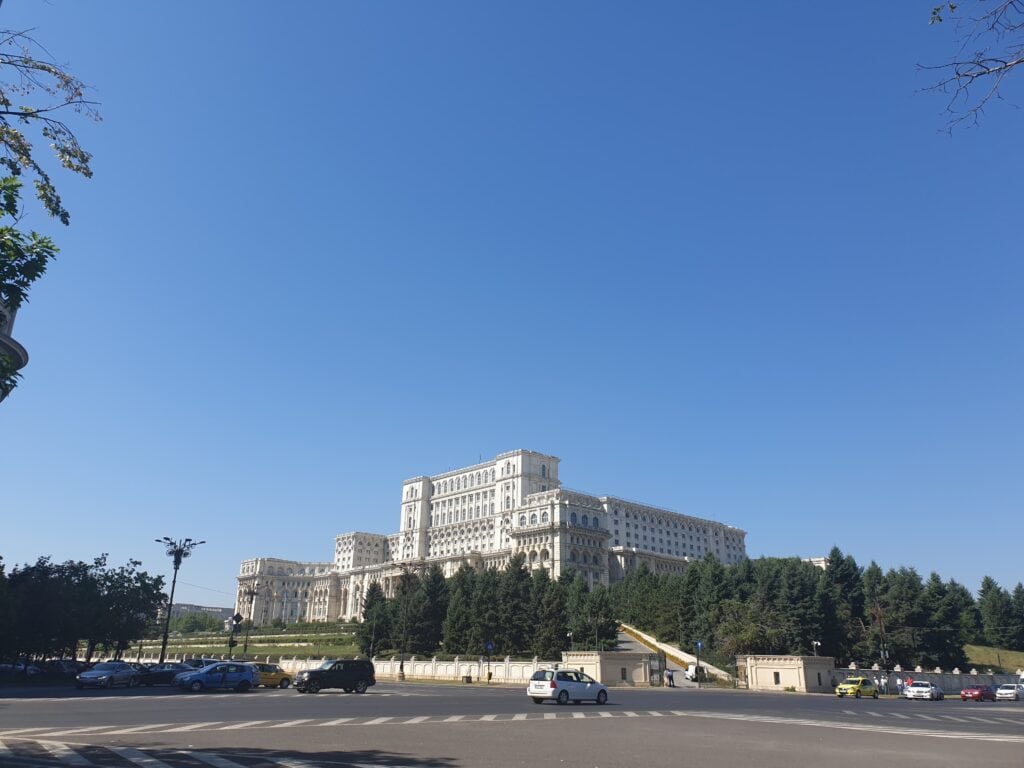 The Palace of the Parliament started to be constructed in 1984, but it wasn't completed until 1997. This was eight years after Ceaușescu was executed, so he didn't ever use it.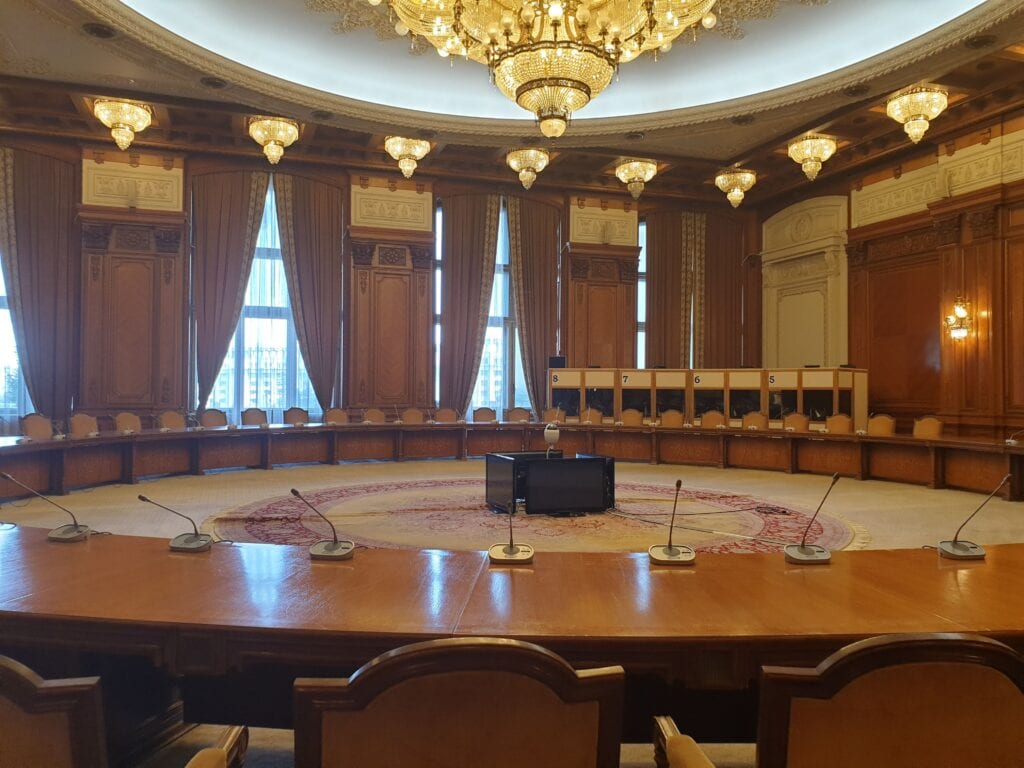 Nowadays, you can take tours around the building to learn about how it was built and what it means to Romanian culture and heritage today.
You can book tours by calling + 40 733 558 102 or +40 733 558 103 at least 24 hours before. If your phone doesn't work in Romania, ask someone at your hotel, a tour guide or someone who works at a restaurant to call for you (people who work in the tourism industry are usually happy to call).
The Revolution Square
Revolution Square is a landmark of local and national history as well. The square is surrounded by some of the most important architectural and cultural landmarks in Bucharest. For example, the Royal Palace and the Senate Palace border the square.
Revolution Square is known by the locals as Piața Palatului (Palace Square) until 1989; it was later renamed after the Romanian Revolution.
The Royal Palace, which now houses the National Museum of Art in Romania, and the Senate Palace, which evokes both the rise and fall of the Ceausescu regime, are the main buildings of Revolution Square.
Visit Ceaușescu's old house
Another sombre attraction in Romania is Ceaușescu's old mansion. Here, you can see the opulence of how he and his family lived – and the eeriest thing about it is that it remains, virtually undisturbed, since the day that he left and was ultimately executed.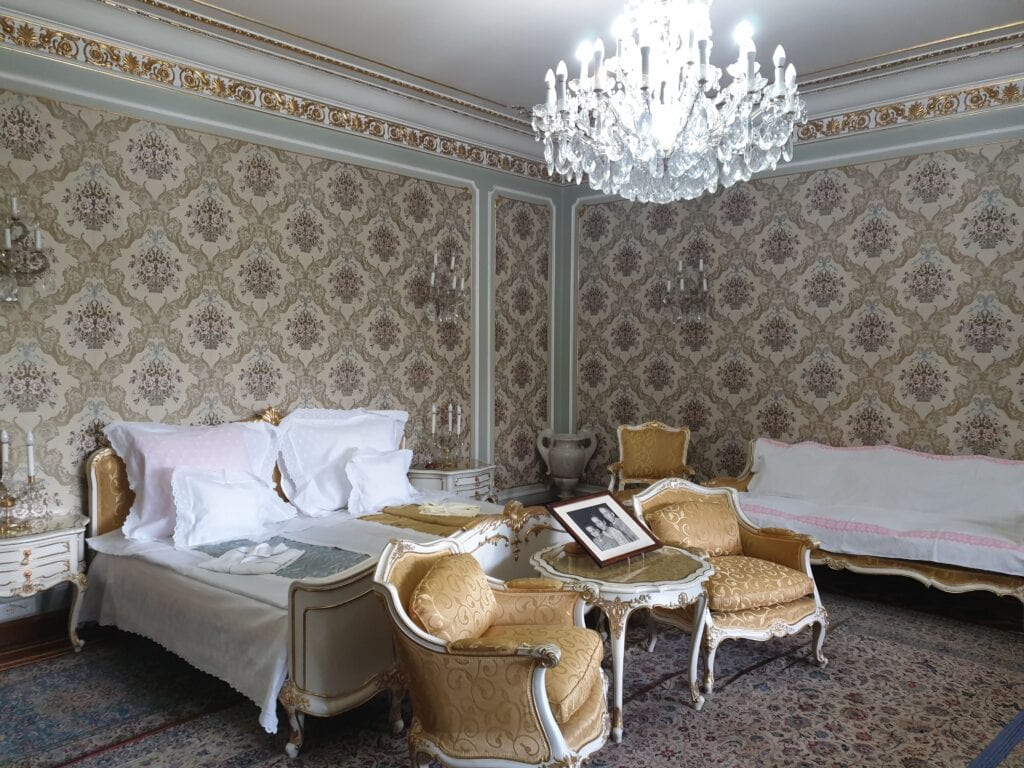 You'll also be shocked at how much luxury the house contains, while people were living in such poverty throughout Romania. The bathroom is gold-plated, the rooms have some of the most luxurious furniture of the 1980s, and there's an indoor swimming pool, complete with a mosaic on the wall.
You'll be guided around the house by a tour guide who details the life and rule of the Ceaușescus and the communist period of the country's history.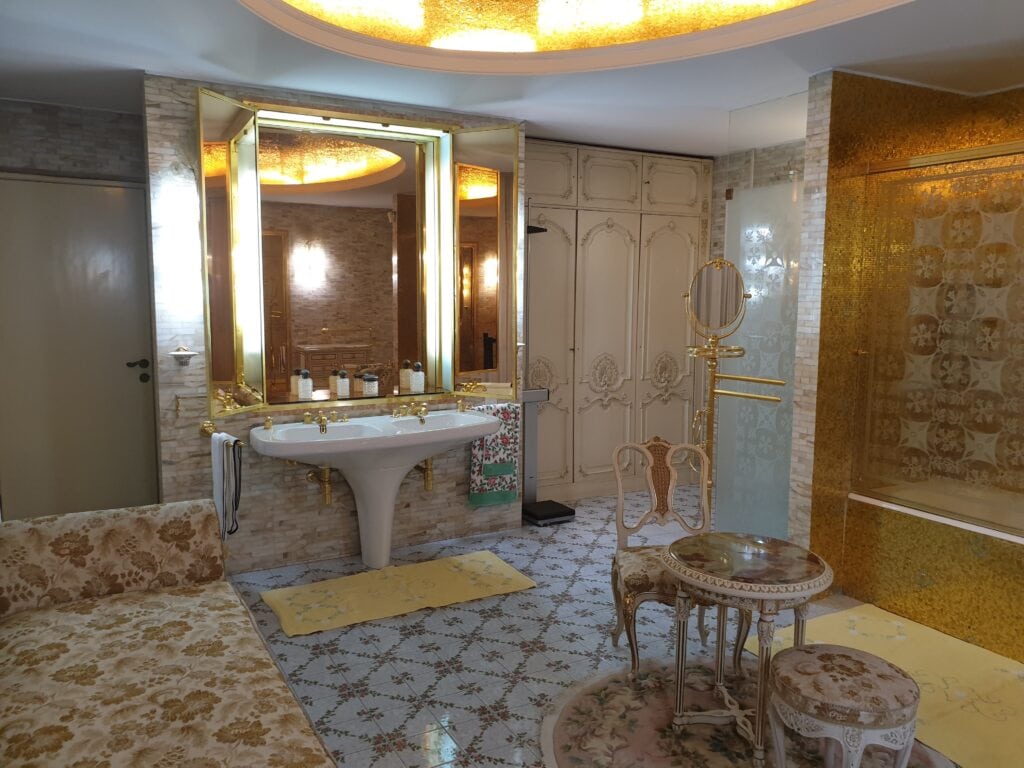 Curtea Veche
Curtea Veche is what remains of the Old Royal Court and is the oldest preserved medieval monument in Bucharest. The courtyard was founded by Vlad the Impaler the original Dracula. It was thought that it had been destroyed by fire and a subsequent earthquake but in an archaeological dig significant remains were found and although the area is quite small a tour will give you an idea of what it should have looked like.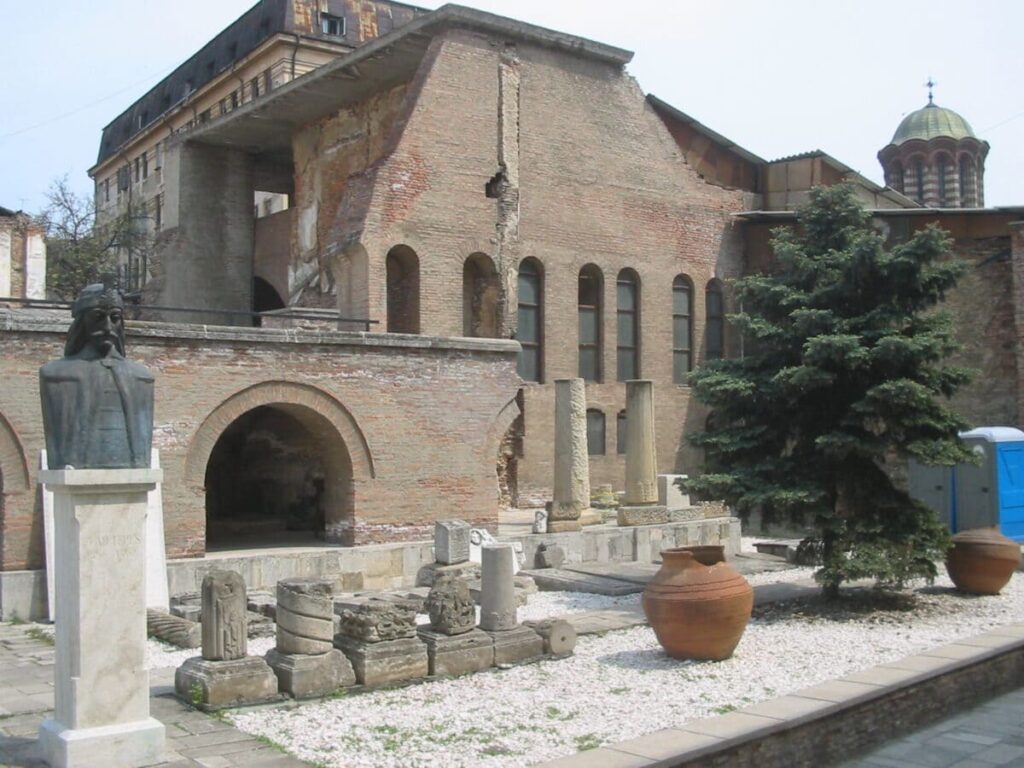 Grigore Antipa National Museum of Natural History
The Grigore Antipa Museum was opened in 1834 and houses a large collection, with close to two million items on display.
The museum has many interactive exhibits and educational games that enable visitors to discover the world's biodiversity throughout history.
Romanian Athenaeum
Located in the heart of Bucharest, the Romanian Athenaeum is an important cultural centre and a must-see architectural gem.
With its majestic baroque cupola, this stunning building is surrounded by beautifully landscaped gardens and delightful cafes and shops.
George Enescu Philharmonic and the George Enescu Festival.
If you have the opportunity take in a concert by the George Enescu Philharmonic Orchestra which has held concerts here for 145 years. The greatest musicians of all time have appeared with the orchestra, including Igor Stravinsky, Maurice Ravel, Arthur Rubinstein, Richard Strauss, Herbert von Karajan and Pablo Casals.
Cantacuzino Palace
Cantacuzino Palace is one of the most beautiful buildings in Bucharest. It was the Palace of Grigore Cantacuzino and today it hosts the Music Museum or, widely known, George Enescu National Museum. In the backyard of the Cantacuzino Palace, you will find Enescu's old home.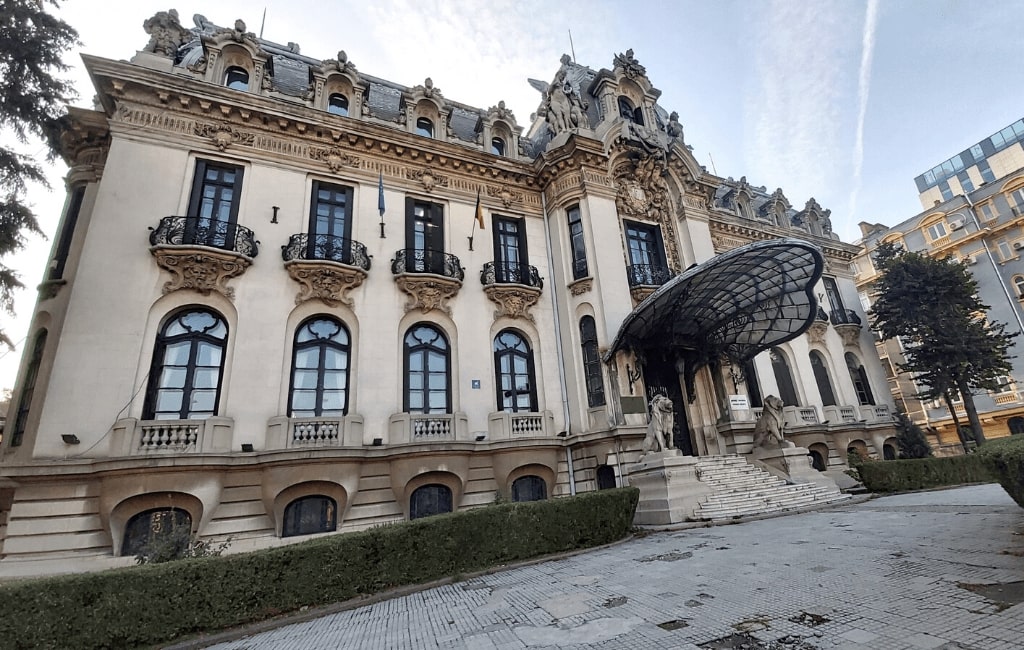 National History Museum of Romania
The National History Museum of Romania showcases Romanian culture. The museum is housed in a historic monument, named "Palatul Poştelor" (The Post-Office Palace). The Museum contains over 650,000 artefacts including pottery, jewellery, manuscripts and printed works, historical photographs, paintings and art of all descriptions.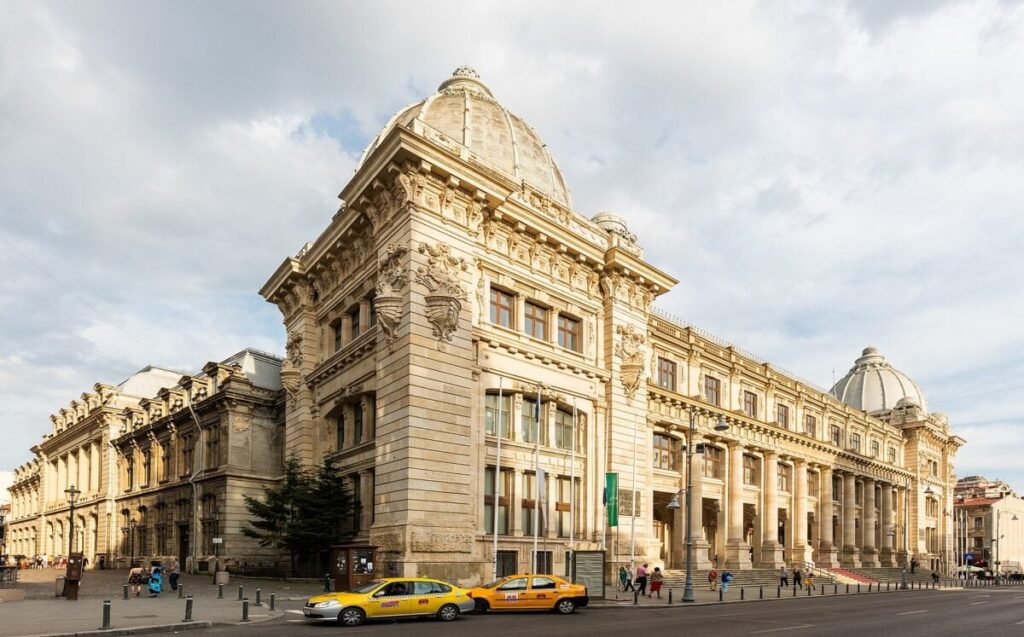 Dimitrie Gusti National Village Museum
"Dimitrie Gusti" National Village Museum, opened in 1936 and is a permanent exhibition covering 14 hectares and containing 360 monuments, 60.000 objects and over 250.000 documents regarding the village and its traditional life in the Archive.
While many of Bucharest's best attractions are decidedly urban, the Romanian Village Museum is much more rural. Set in a Bucharest suburb, it's an open-air ethnographic museum dedicated to Romanian village life.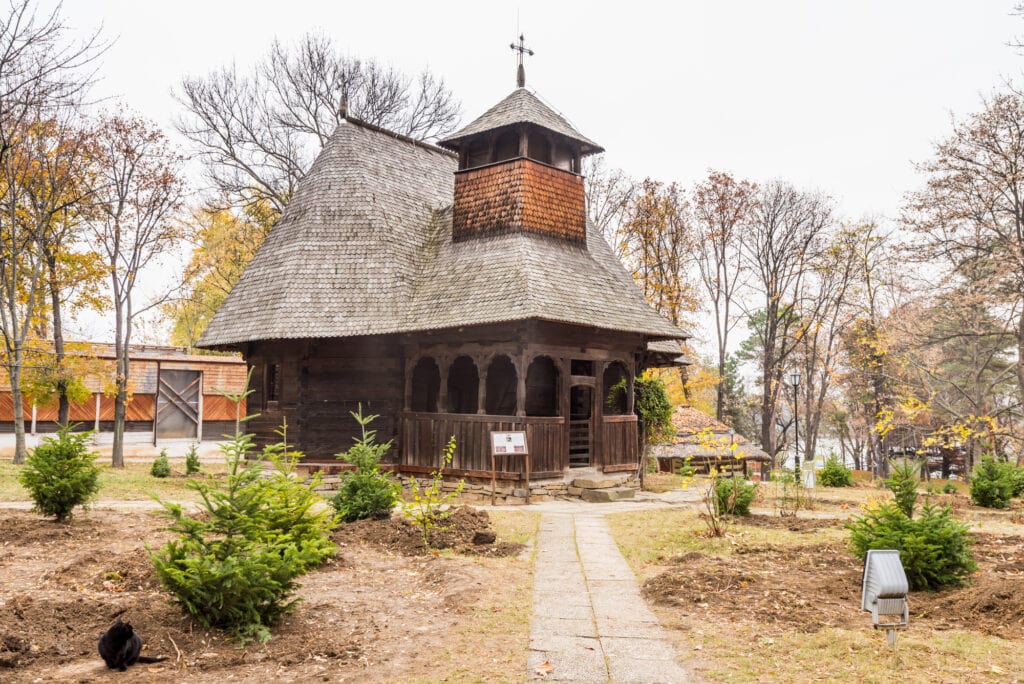 It opened in 1936 when 29 houses in different traditional Romanian styles were brought to the museum. During the Second World War, it was used to house refugees, and in the Communist era, it was a contentious place, as the Communist rulers sought to destroy traditional Romanian buildings.
However, the museum survived, and it's now home to 346 buildings and over 53,000 artefacts, all depicting past and present life in a Romanian village (there are exhibits from three historical eras). Whether you want to learn about Romanian crafts or the history of agriculture in the country, it's a fascinating museum!
Relax in the old town
"Guess how old this part of Bucharest is", our guide challenged when we were sitting down in the heart of the old town. A few guesses came in "300 years?" "600 years?" "1,500 years".
"You're all wrong," said the guide, laughing. "20 years!".
Bucharest is home to the world's "newest old town". Unlike the old towns in cities like Krakow and Marsailles, Bucharest was only created in the early 2000s, to attract more tourists to the town.
You wouldn't think it's so young as you walk around – it replicates many other European capitals, with charming cobbled streets and beautiful architecture.
It's also the thriving heart of Bucharest's coffee scene (which is ever-expanding), has plenty of restaurants serving Romanian and international food, and bars where you can enjoy a glass of Romanian wine or an ice-cold Romanian beer, like Timisoreana which was founded over 300 years ago.
Calea Victoriei
Calea Victoriei is known as an aristocratic street and the most famous street in Bucharest. The history of this street begins in the 16th century and it was to be Bucharest's crowning glory with fine houses and stunning architecture. At one end of Calea Victoriei, you'll come across the majestic building of the Athenaeum and along the street, there are hotels, cafes, restaurants and some up-market shopping in this beautiful area.
Cărturești Carusel
If you're visiting Romania in winter and the weather isn't so kind, then we've got just the place! Cărturești Carusel is located on Lipscani 55 Street, and the building dates back to the early 20th century.
However, it wasn't always a bookstore – it started life as a bank, then operated as a general store before not being used for a few years. Eventually, it was restored in 2015 and became a bookstore!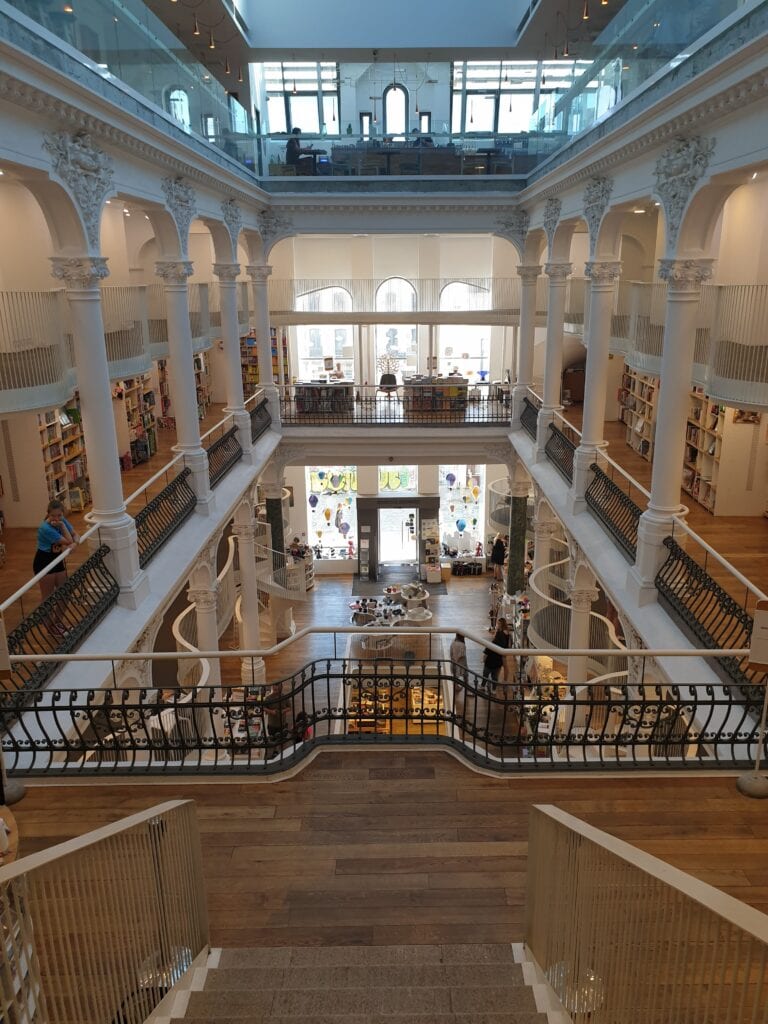 Nowadays, it's one of the most beautiful bookstores in Europe and if you're a bookworm, it's well worth adding to your Bucharest itinerary!
See Bucharest's answer to the Arc de Triomphe
Bucharest is thought of by many as a "Little Paris", due to its French-style architecture. One of the best examples of this is the Arc de Triomphe. That's right, there's a replica of the famous French structure in the Romanian capital!
The first Arcul de Triumf (as it's called in Romanian) was built in 1878 hurriedly, to celebrate Romania's independence. However, the structure as you see it today was built in 1936.
You can technically climb to the top of it, but it's rarely open. However, just seeing the Arcul from the road is an unmissable Bucharest experience!
Stick around the city for Christmas
Although it can be chilly (although not quite as cold as you may think!), Bucharest is simply magical at Christmas time. There are a variety of Christmas markets across Bucharest. The main one is simply called "Bucharest Christmas market", set in University Square.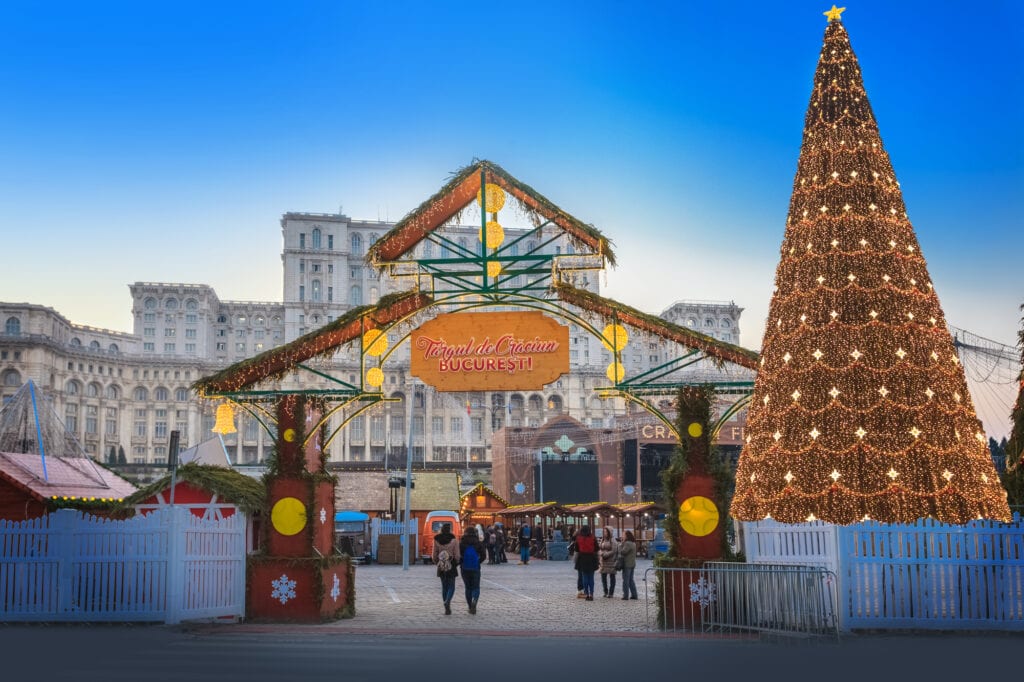 This award-winning market is home to a 15-metre-high Christmas tree, hundreds of stalls selling handmade crafts and traditional Romanian Christmas food and drink and Santa and his elves even make an appearance.
Elsewhere in the city, enjoy Christmas markets explicitly tailored for children, markets with ice skating rinks and even Lavanda Christmas Fair, which is a Christmas market dedicated to all things lavender!
See Bucharest's many places of worship
You don't need to walk far to find a place of worship in Bucharest. It's always been a deeply religious country and remains so today despite religion being squashed in the Communist years. Most of these churches and monasteries are nowadays tucked away behind other buildings. Look out for the following:
Basilica Saint Anthony
This is a beautiful church that's built on the site of the oldest place of worship in Bucharest.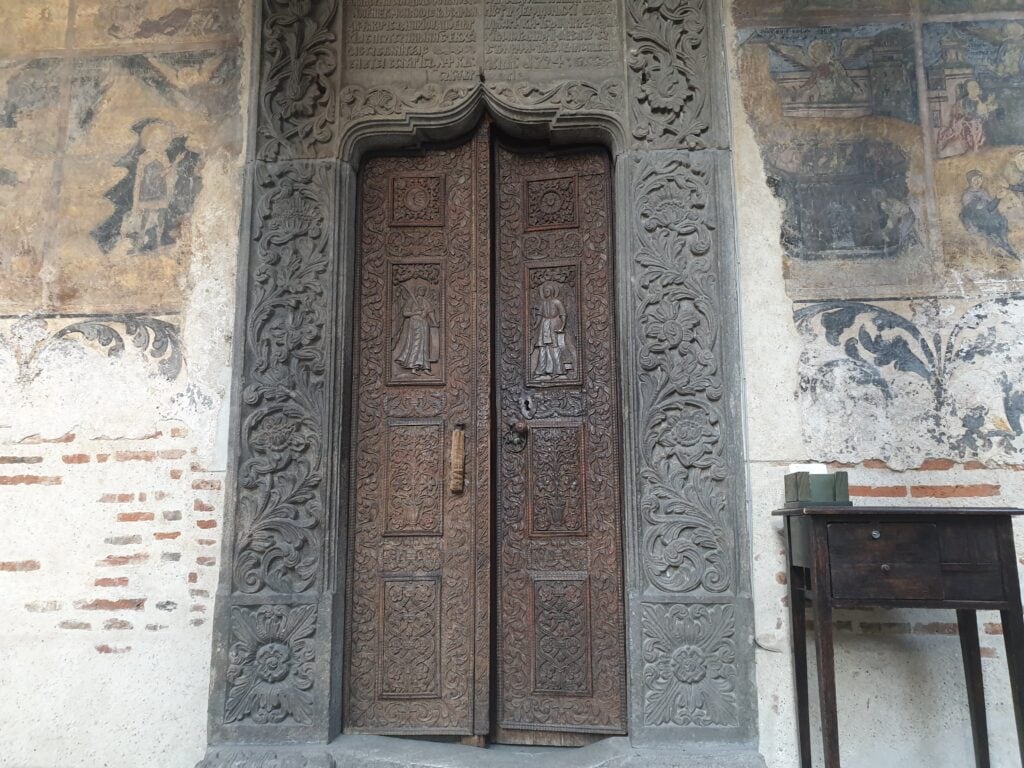 Antim Monastery
Dating back to 1713, Antim Monastery was one of the churches that moved. Nowadays, it still houses some monks.
Stavropoleos Monastery
Hidden away between two buildings, this peaceful monastery was built by a Greek monk in 1724.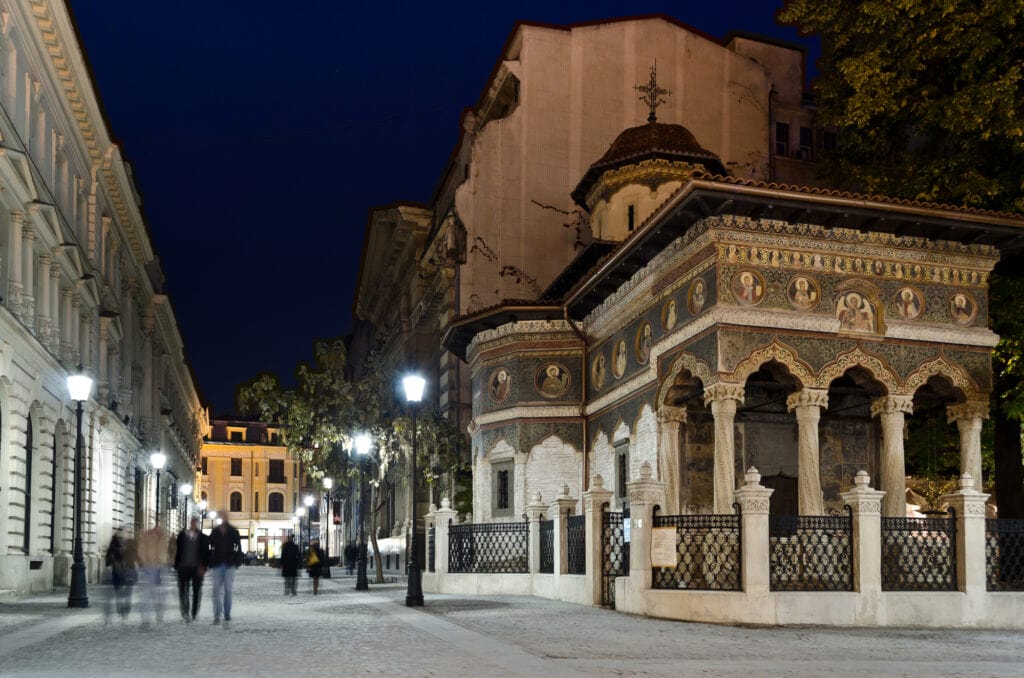 Mihai Voda Church
Possibly the most famous of all the churches that were moved during Communist times, this building dates back to 1591 and is exceptionally well preserved.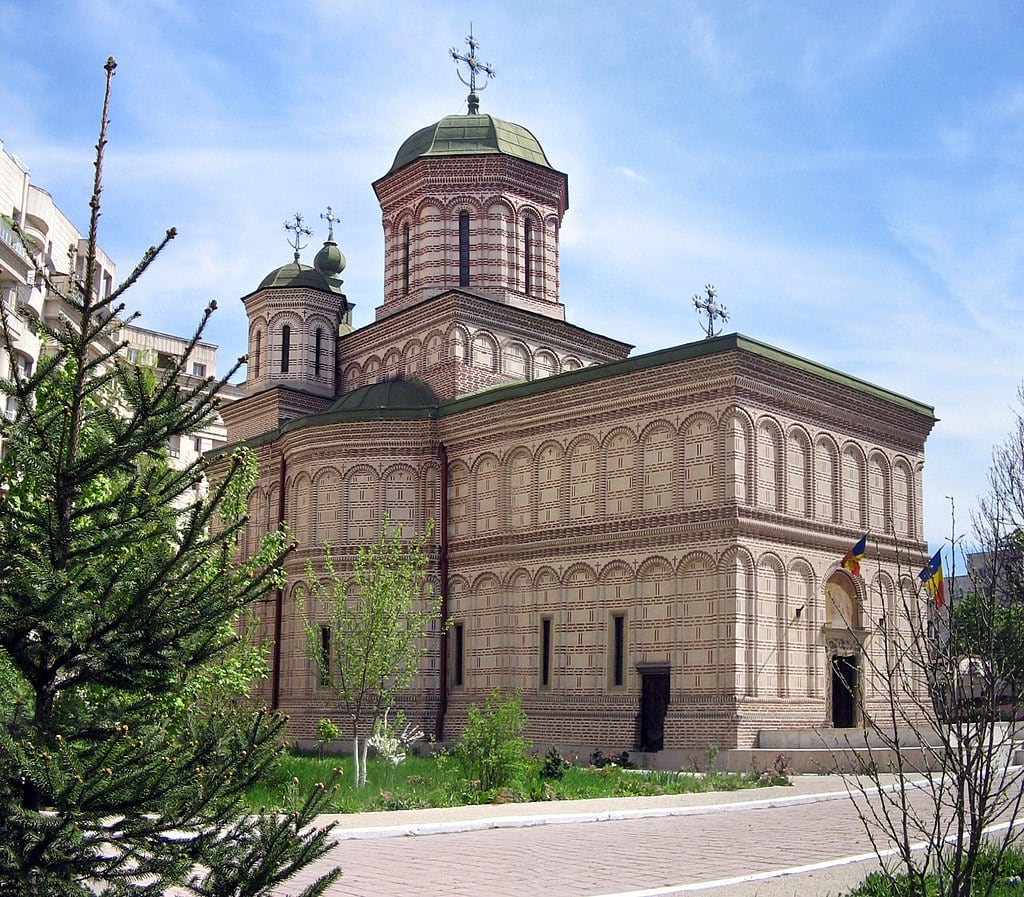 Temple Coral
This is a synagogue, catering for Bucharest's Jewish population. It dates back to 1864, although was threatened by the Far Right during World War Two and reopened again in 1945.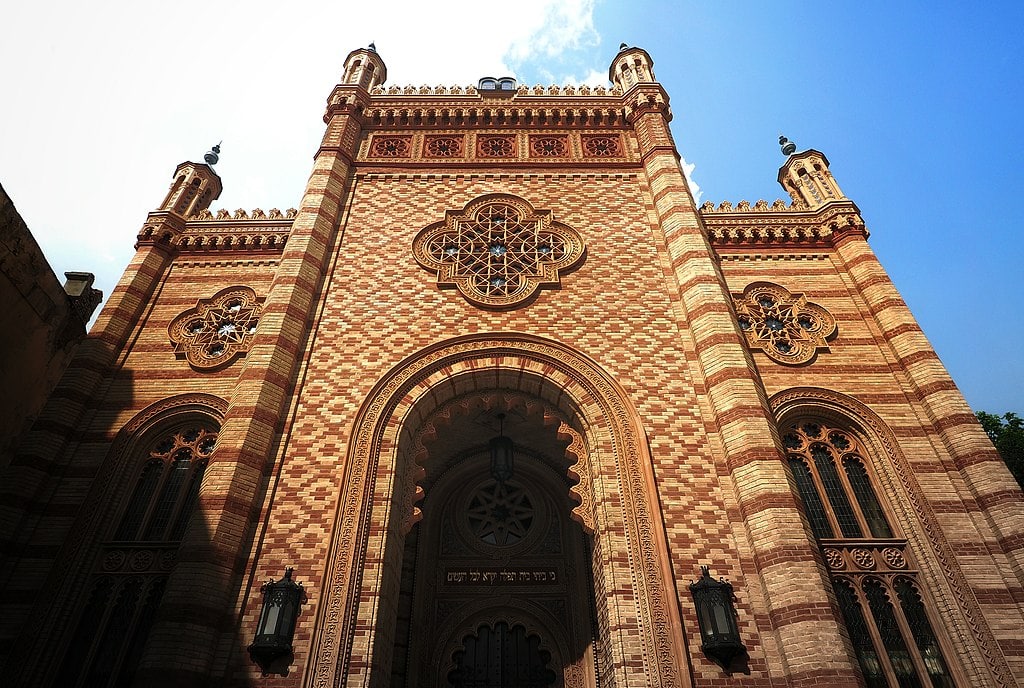 Try the best Romanian food
As you'd expect from the capital, Bucharest has an incredible food scene, ready for any traveller! Here are some of the best Romanian dishes to try while you're here:
Samale: This is stuffed cabbage, usually containing meat, but vegetarian options are available.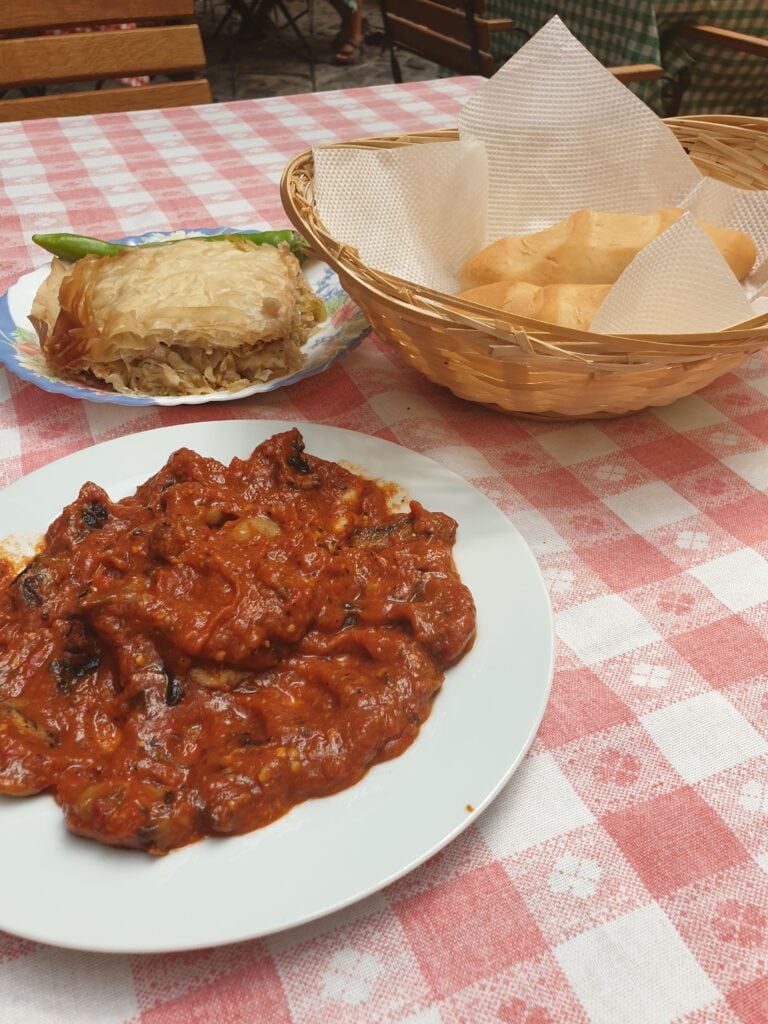 Tripe soup: Try it with garlic and cream!
Bean soup: this is usually served in a bread bowl – a large, crusty, hollowed-out roll of bread.
Zacusa: An aubergine/ eggplant spread.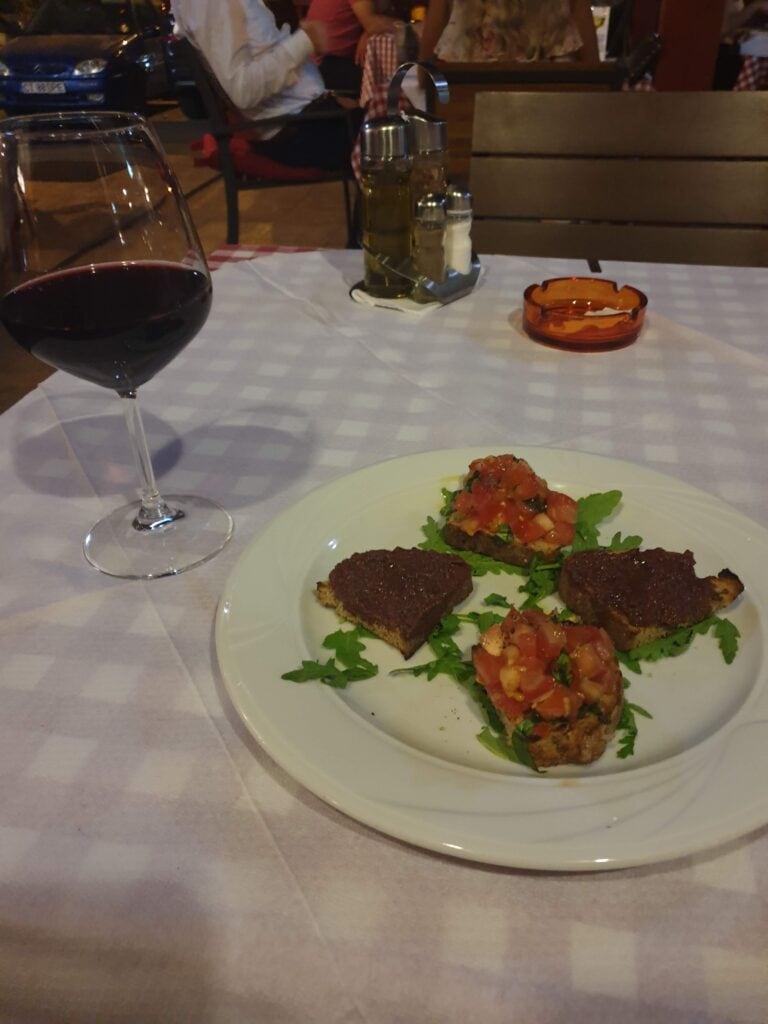 Take a day trip to Transylvania
Bucharest is a really fun city, but what about the rest of Romania? It's well worth exploring more of the country while you're in Bucharest, but if you're limited on time, you can do a day trip from Bucharest to Brasov and Bran Castle in Transylvania.
Bran Castle is known as "Dracula's castle" due to its eerie facade and ancient history. However, it's not the castle from Bram Stoker's novel – he never actually visited Transylvania, and any castles are fictitious. Dracula is loosely based on Vlad the Impaler, ruler of Wallachia (southern Romania) in the 15th century, but Vlad didn't actually live in Bran Castle.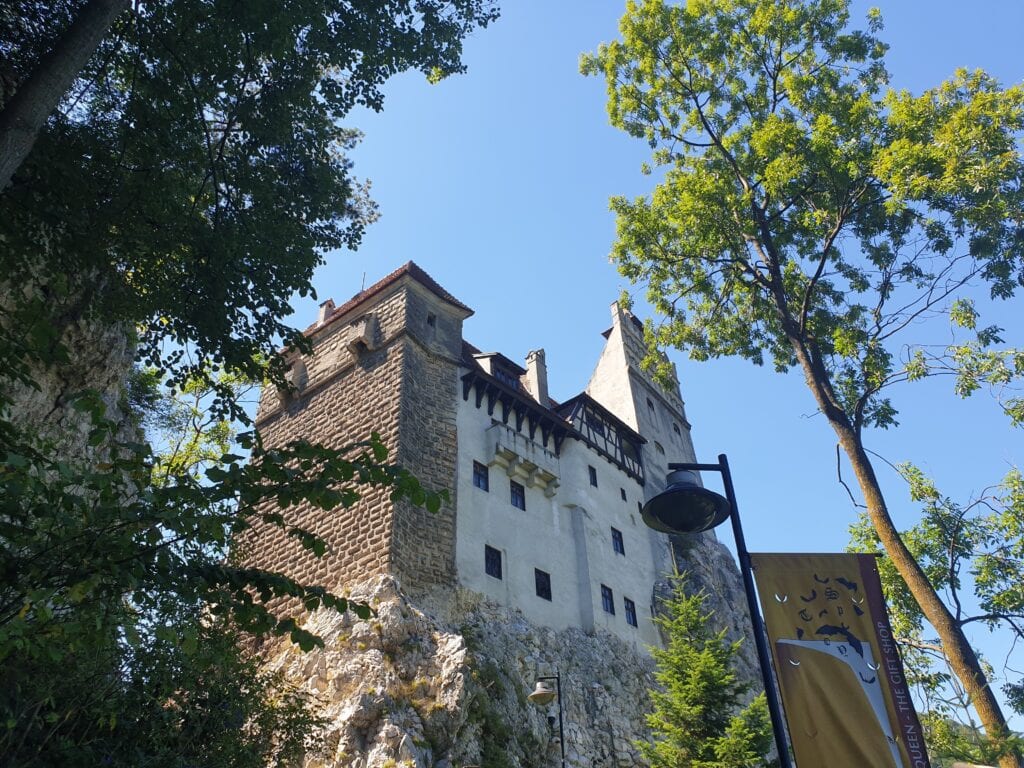 Essentially, the castle has been called "Dracula's castle" because it looks like it could be where Dracula lived. But it's still well worth visiting – it was built in the late 1300s and is a fascinating place to learn about Medieval Romania.
Peles Castle is also worth visiting. It looks less like a vampire's castle and more like a Disney princess should live here, but it was actually the home of the Romanian royal family before they were exiled out of the country after World War Two.
Also, the adorable town of Brasov is nearby, which has a charming central street and is fringed by mountains.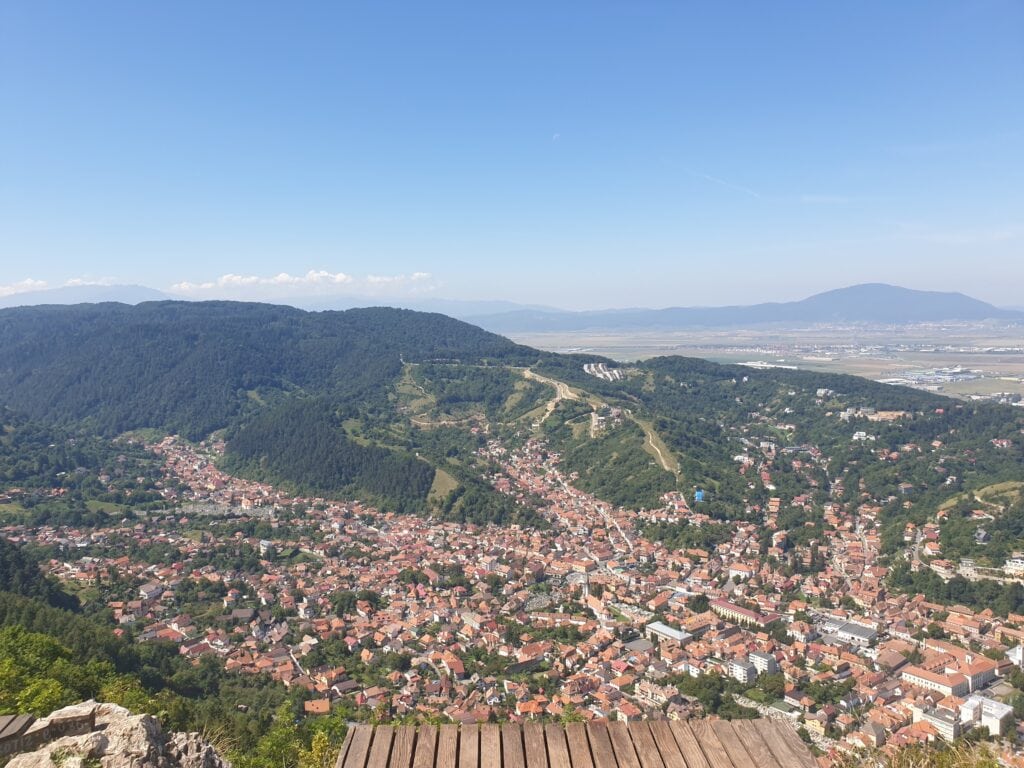 You can either drive to these spots (it's about three hours from Bucharest) or take this day trip which visits all three.
Where to stay in Bucharest
Europa Royale Bucharest: Featuring comfy, air-conditioned, en-suite rooms and in close proximity to Bucharest's city centre, this hotel is ideal for a relaxed stay.
Zava Boutique Hotel Central: This hotel has large, well-decorated rooms and a cosy, homely atmosphere, with very attentive staff.
Grand Hotel Bucharest: As the name suggests, this is one of the best hotels in Bucharest, located right in the heart of University Square! It has luxurious rooms with views over the city centre and a swimming pool and spa on site.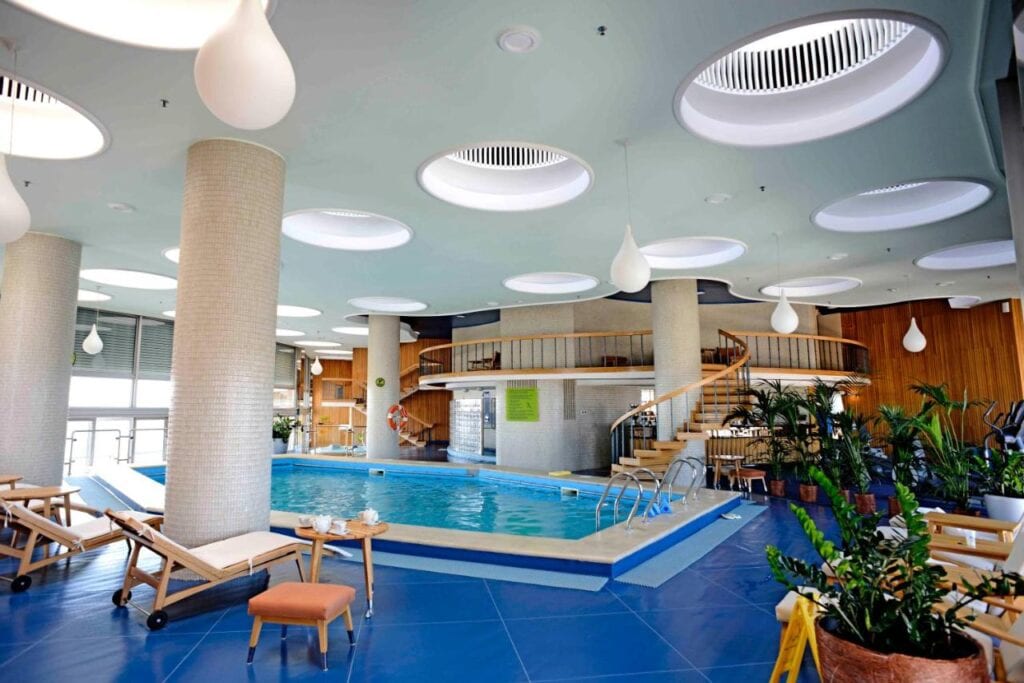 Visiting Bucharest and seeing the Bucharest tourist attractions will give you an insight into a country that has long been off most travellers radars. Bucharest has a long and sometimes very sad past, but it's a modern city with lots to offer any traveller. Whether you're just passing through for a few days or spending a longer trip in Romania, this underrated capital has plenty to keep you busy!
You might also enjoy
148 National Dishes of countries around the world
Armenian food – 45 Armenian dishes you must try
UNESCO Intangible Cultural Heritage – food
Pin it to save it

Latest posts by Faith Coates
(see all)