Housesitting in Europe a guide to house sitting for everyone
As folks who love housesitting internationally, we tend to lean towards long-term house-sitting positions. These allow us to spend quality time in a location and they also help us to determine if the area is right for our eventual retirement. House sitting is not just about free accommodation or a cheap way to travel around Europe, or travel the world it's about being responsible for somebody's home and pets.
I don't mean to imply that all housesitting is unicorns and rainbows or stressful though we have had to deal with the homeowner from hell we learned a lot about housesitting from it. Housesitting in Europe is a joy and on our house sitting assignments we have met many new friends and travelled to places we never expected to see in our lifetimes.
For homeowners debating whether or not to get a housesitter most platforms are free to sign up for and search for a sitter and there are so many benefits for you and your precious pets you can't go wrong.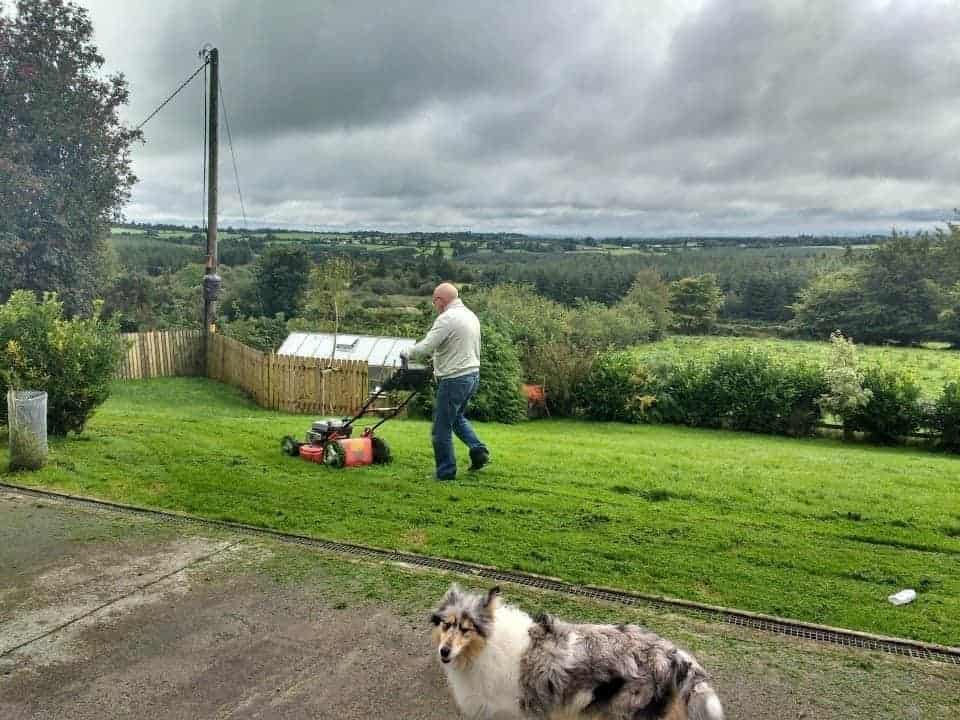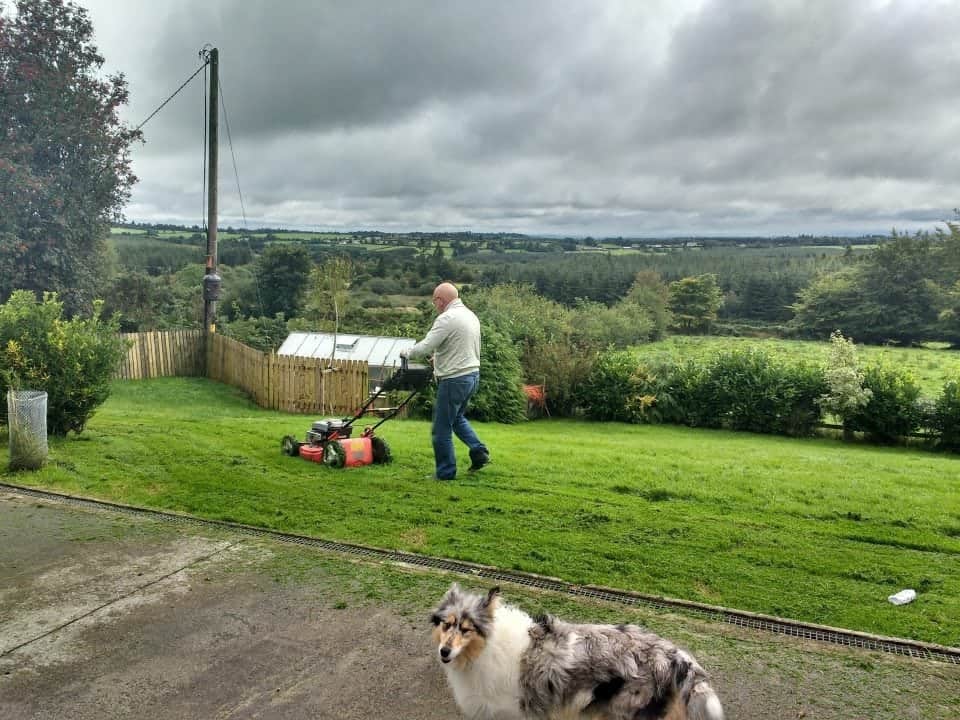 House Sitting in Europe: Schengen Visas for Housesitters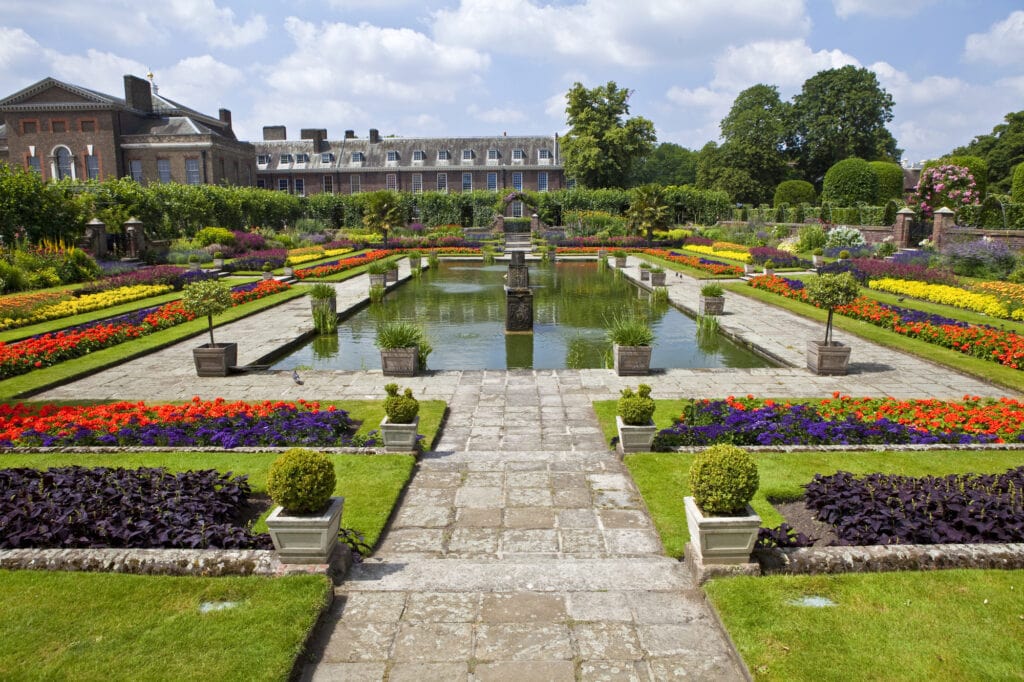 We obtained our Irish passports so we didn't have to worry about the Schengen Visa and only being allowed to stay in European countries for 90 days.
Most people (depending on your country of origin) can stay in the UK (England, N. Ireland, Scotland or Wales) for up to 6 months within any 1 year period. The UK government has a very exhaustive post on what countries require a visa and how long you can stay.
Check your family history to see if you are eligible for a European passport. Many folks don't realize if they have grandparents born in a European country they may be eligible for that country's citizenship which makes it a lot easier to housesit internationally.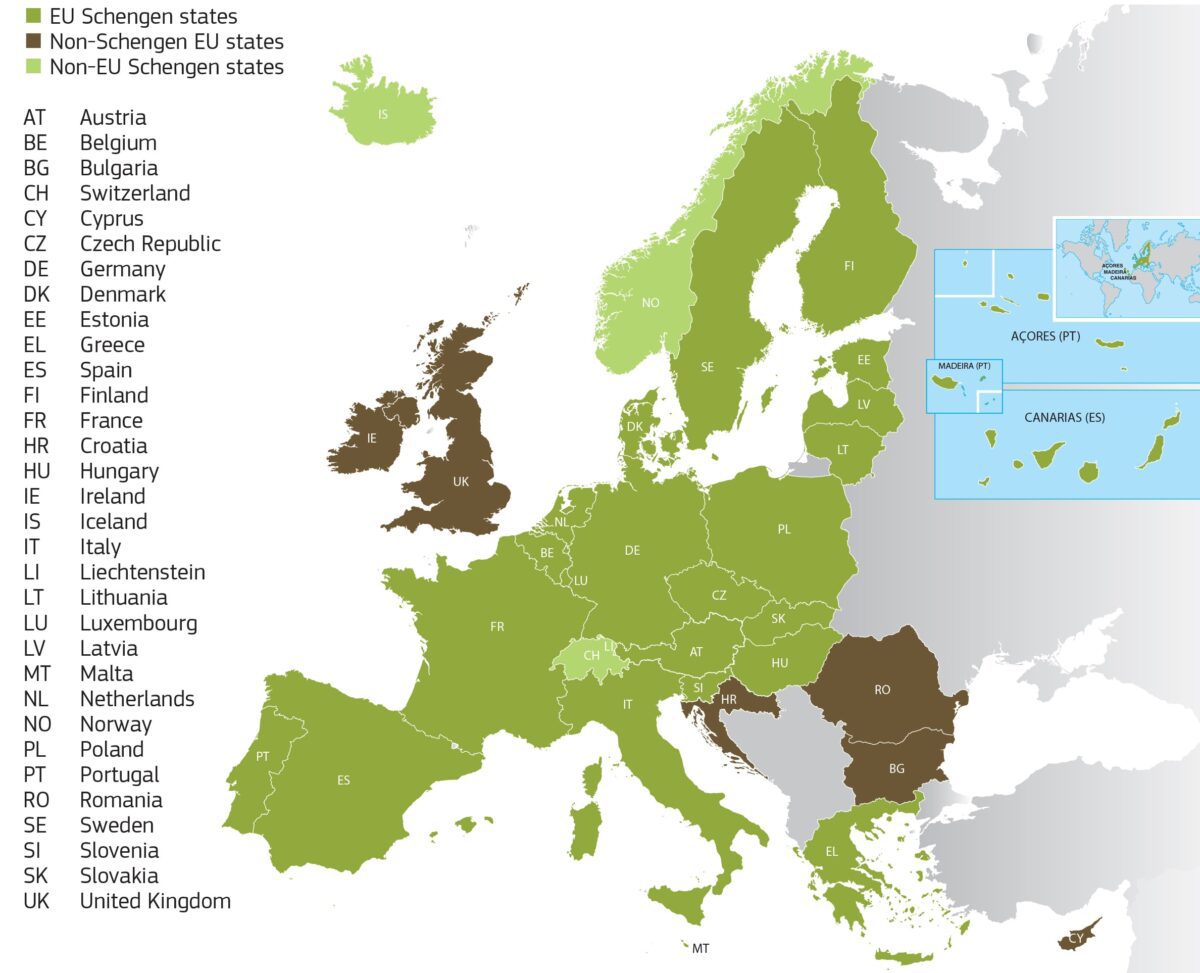 What is a Schengen Visa?
A Schengen visa is a short-stay visa that allows a person to travel to any member of the Schengen Area, for stays up to 90 days for tourism or business purposes. The Schengen visa is the most common visa for Europe. There are no border controls within the Schengen Zone.
The Schengen area covers 26 countries ("Schengen States") without border controls between them. These countries are Austria, Belgium, the Czech Republic, Denmark, Estonia, Finland, France, Germany, Greece, Hungary, Iceland, Italy, Latvia, Liechtenstein, Lithuania, Luxembourg, Malta, the Netherlands, Norway, Poland, Portugal, Slovakia, Slovenia, Spain, Sweden and Switzerland.
A Schengen visa is an authorisation issued by a Schengen State with a view to:
transit through or an intended stay in the territory of the Schengen States of a duration of no more than 90 days in any 180 days period ("short-stay visa"),
transit through the international transit areas of airports of the Schengen States ("airport transit visa").
International House-Sitting Benefits for Home Owners
For the homeowner, this is a fantastic way to ensure your home is taken care of. If you go away for any length of time the cost of having your pets stay in a kennel can be very expensive, not to mention incredibly traumatic for fur babies. What do you do if you have chickens, rabbits or horses who looks after them?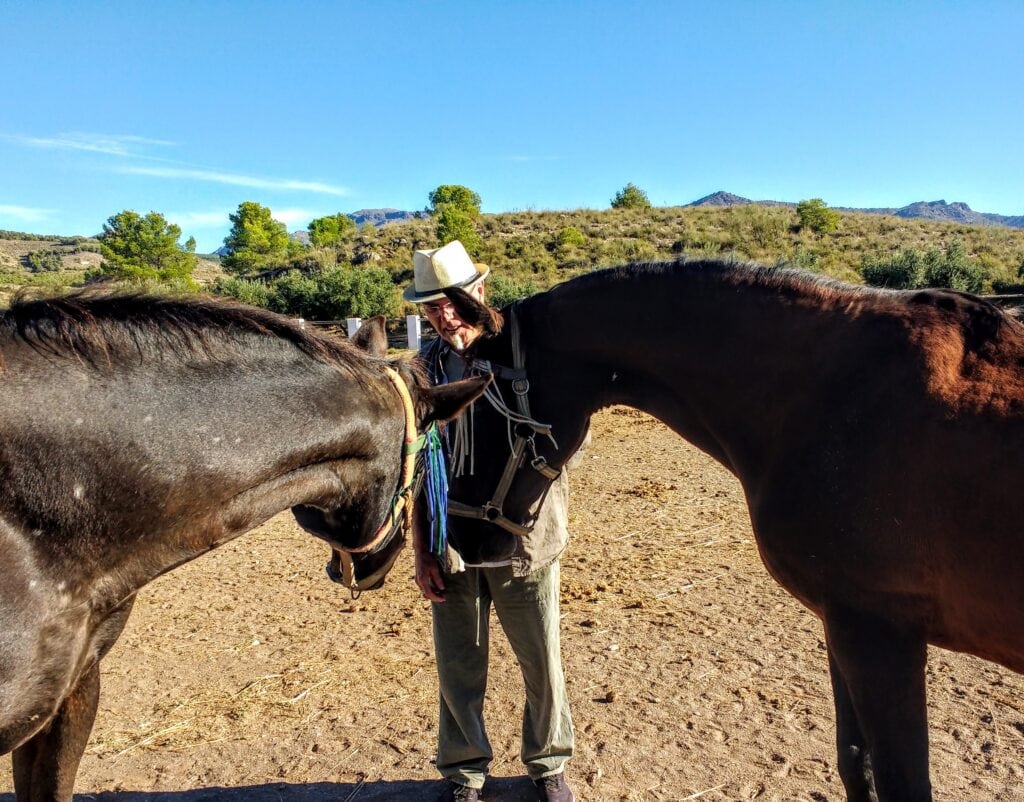 Perhaps you have a great garden with vegetables and a yard to maintain or hundreds of potted plants that will die without regular watering? What better way to make sure the garden is taken care of than finding a great house sitter?
With several sits we have been asked to help undertake renovations, put in new kitchens, collect rents from tenants, accept deliveries and parcels and do all kinds of day-to-day jobs.
In addition, your house is vacant and you could be robbed, pipes could burst, windows get broken and damage could occur that you have no idea about. With a house sitter, all this can be a thing of the past. We have had many long-term house sits where there are no pets and we are often asked why they would need a house sitter when there is nothing to look after. There are so many things to consider as a homeowner the list can be staggering.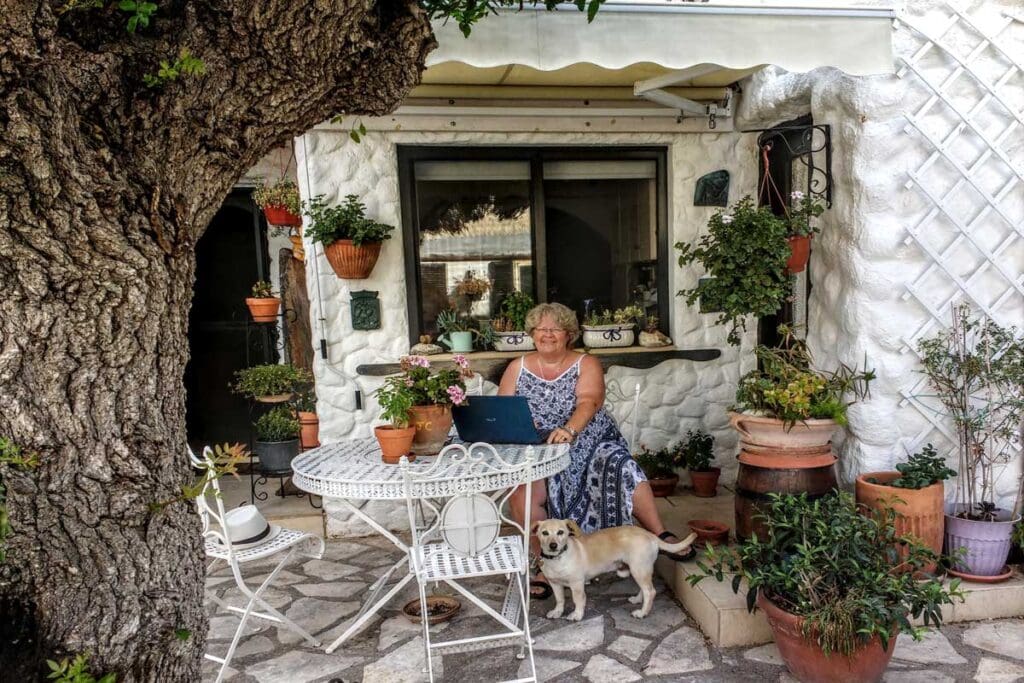 Reasons to get a housesitter
As house sitters, we maintain the family home as if it was our own and we look after your family pets as if they were are own.
We take care of your gardens, water the lawn and flowers, mow the lawn and manage the general upkeep of your lovely gardens.
We make sure your pipes don't freeze and arrange for any repairs your home may need.
We collect your mail and deliveries and notify you if anything needs to be taken care of.
We ensure a constant presence in your home taking care of your precious pets and providing security when you need to go away.
In some cases, we personally have collected rents for homeowners with rental properties and gites and even undertaken renovations by managing the installation of new kitchens, flooring, painting of interiors and exteriors and much more.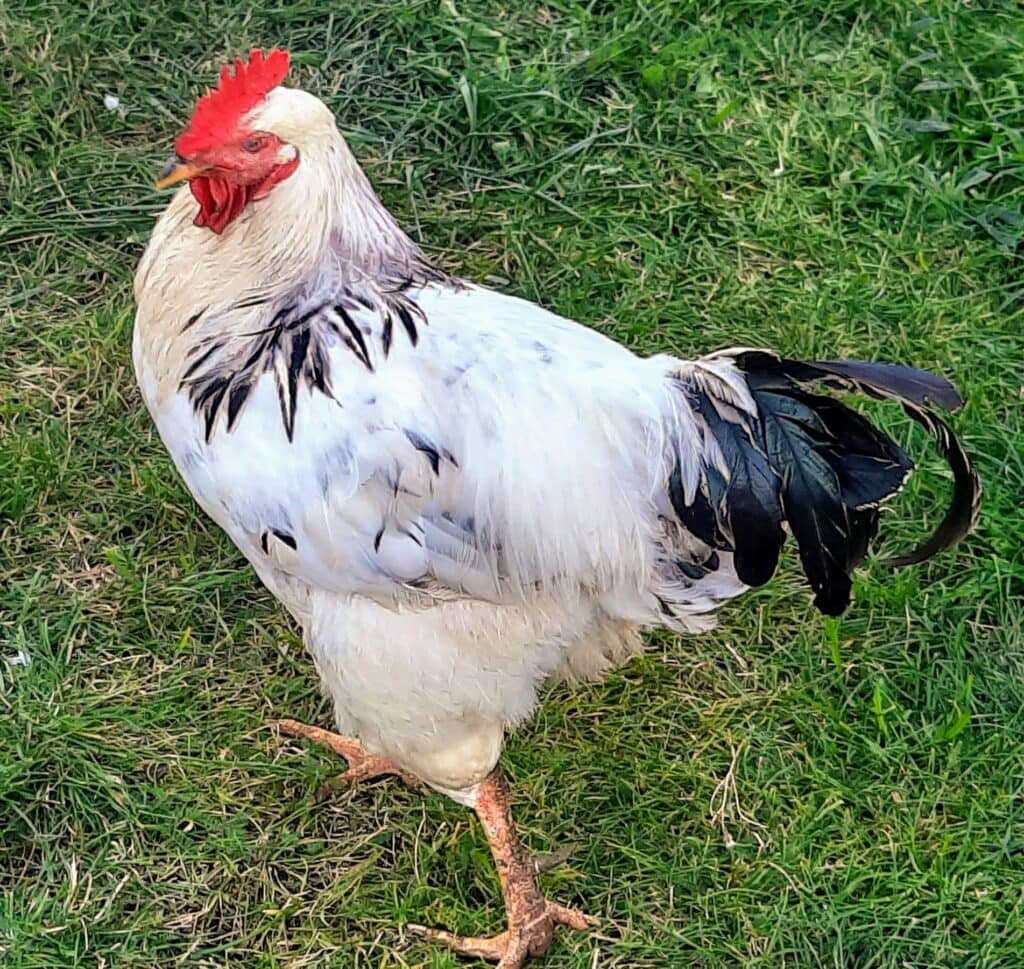 Tips for Homeowners when arranging a housesit
Homeowners this list will give you an idea of what information to sort out before you go and provide the housesitter with. I borrowed this from Mind my House.
As a homeowner, you may be able to meet with the housesitter prior to the dates you are going away. If not you can have Zoom meetings to get a sense of who your housesitter is and whether or not they will be compatible with your requirements. Remember your housesitter is vetting you while you are vetting them.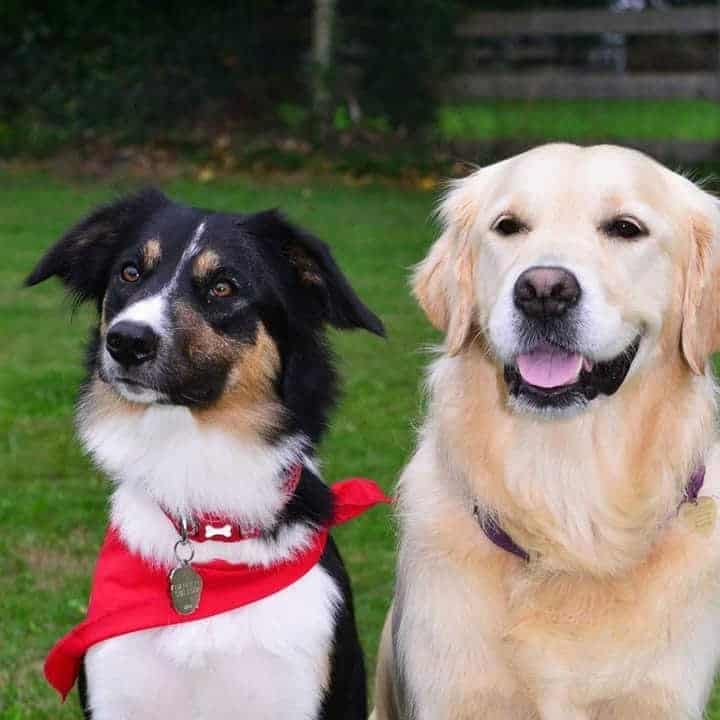 Make sure in your profile on any housesitting platform you provide photos of your home inside and out. Take pictures of the room they will stay in, and have photos of the living spaces, kitchen and bathrooms for the housesitter's to use. Photos of the outside space and garden will give the housesitter an idea of what to expect for yard work. Above all be honest.
Create an information pack
It's a good idea to put an information pack together containing all of the materials that your house sitter needs to provide top-quality care to your home. Your signed and completed house-sitting agreement will provide the cornerstone of your information pack. By placing all of your records in plastic A4 sheets in a sturdy folder, this pack can be used by your house sitters for years to come. Consider including the following in your information pack:
Internet access
Many housesitters are also digital nomads and it will be very important to them to have good wifi, check with your housesitter what their requirements may be. In one case we paid for a higher level of wifi for our needs and we always use a VPN when online.
Contact information
If you would like to have a role in the management of your property while you're away you will need to leave your contact information. You may like to ask your house sitter to send you regular email updates on the status of your home and animals while you're away.
Emergency contact information
You may want to assign a friend, relative or neighbour the role of nominated contact person to liaise with your house sitter in your absence. If so, leave enough of their contact information so that your house sitter can reach them at any time of the day or night. You need to establish how comfortable your nominated contact person is with the idea of making decisions on your behalf.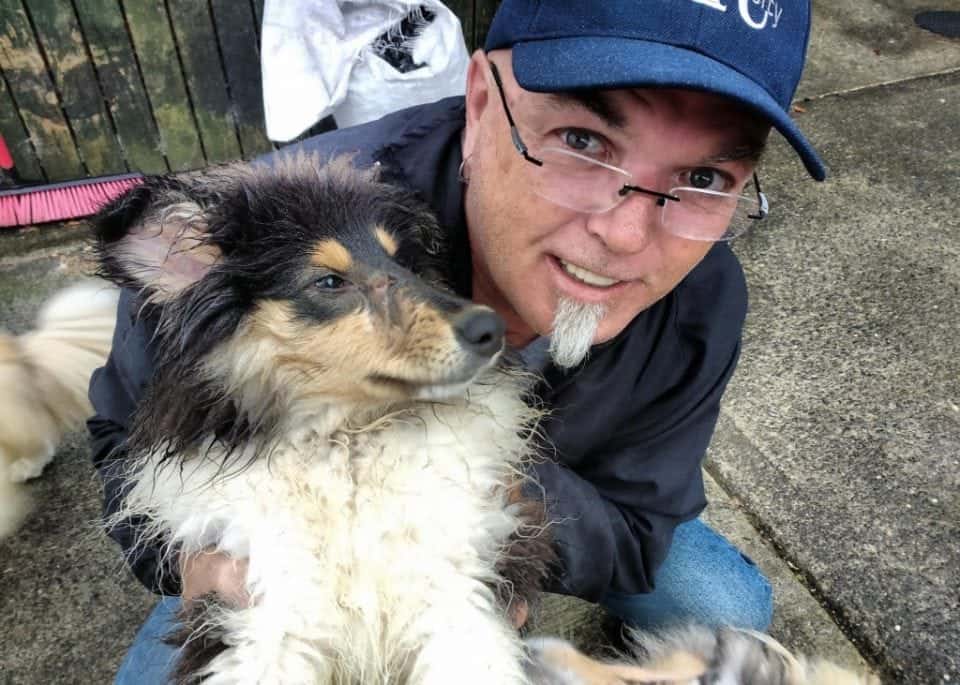 Visitors policy
If you have strong feelings about the numbers and types of people who may (or may not) visit your home with your house sitter's consent, include this information in your house-sitting agreement.
Rules and regulations
If your home is a condominium, a unit or a rental property, you may want to leave a copy of the by-laws or lease for your house sitter to refer to.
Home contents out of bounds
You may like to make a list of items you don't want your house sitter to use (add this to your house-sitting agreement).
Rooms out of bounds
You may like to write a list of any areas or rooms in your house or on your property that you don't want your house sitter to use (add this to your house-sitting agreement).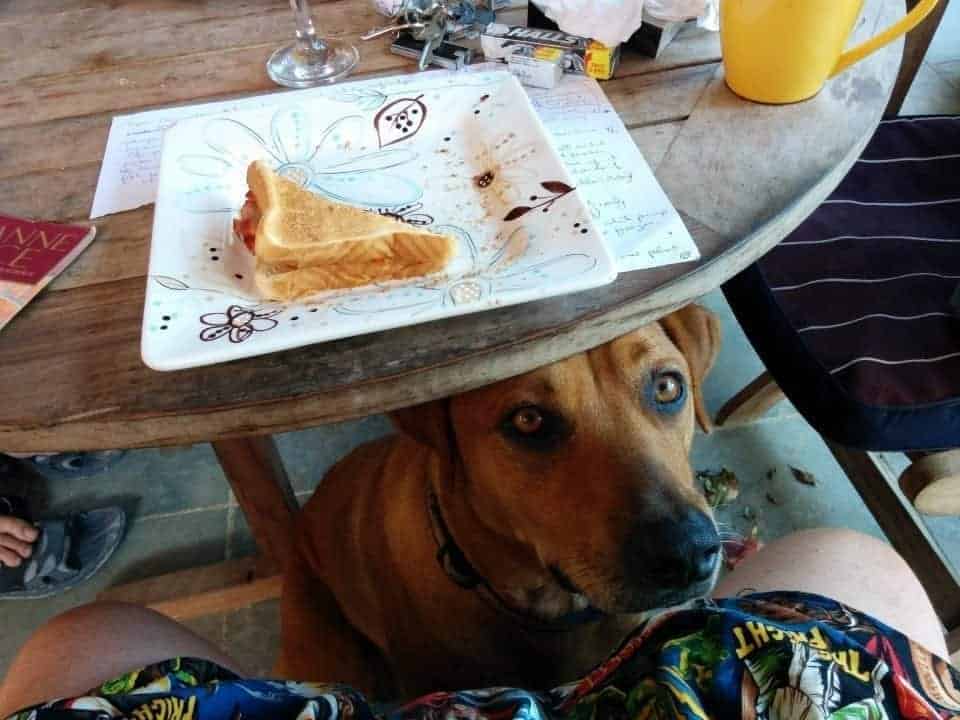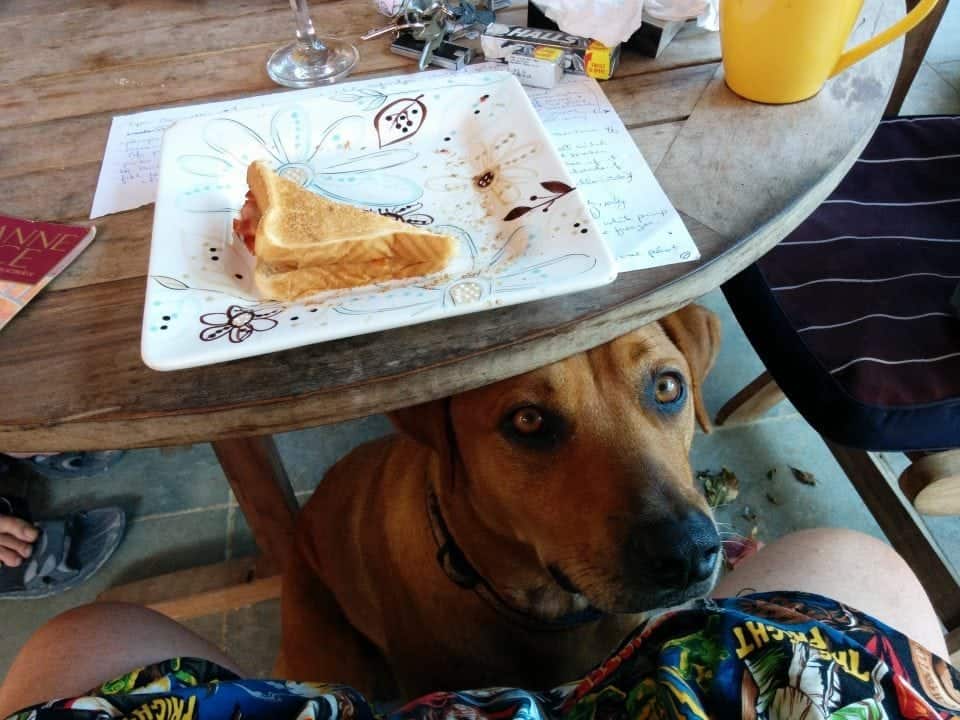 Telling others you're leaving
It's crucial that other people know about your arrangements with your house sitter to avoid unnecessary misunderstandings.
Neighbours
Let your neighbours, friends and family know that you have a house sitter moving into your home on a particular date.
Insurance
Contact your insurance company to let them know you will have a house sitter moving into your home. Your home and contents premium should be unaffected by this information.
Service providers
If you've negotiated with your house sitter to keep some of your usual services running while you're away, it's important to tell your service providers (maid, gardener or grounds person etc) about your house sitting arrangement.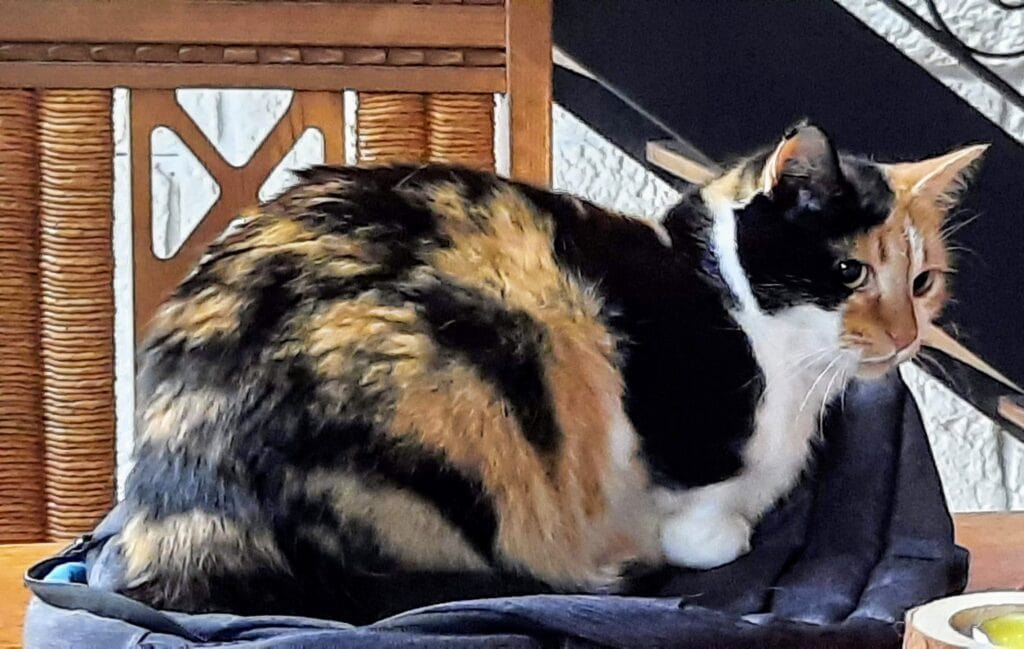 Preparing your home
Your home is like a ship and you are like its captain. Before you go, you need to get it shipshape both for your house sitter and for your own return.
Store your breakables
Stash away your breakables in a secure area such as a locked cupboard or your attic space. This can include anything made of glass or ceramics that you value (such as framed photographs, sculptures, trophies, vases, artworks, even a favourite snowdome). Accidents do happen¹but they don't need to happen to your breakable treasures.
Store your valuables
It is only common sense to store your valuables in a secure locked area while you're away. If your valuables are especially expensive then you need to maintain your usual security precautions in your absence. Make an inventory of your valuables before you go. Put your wine collection and bar supplies well out of sight of your house sitter.
Clean your home and yard
It's a good idea to ensure your house and grounds are clean and tidy in preparation for your house sitter's arrival. Note that in the house sitting agreement, your house sitter has agreed to maintain your home and garden to the condition that they first encountered them.
Perishable foodstuffs
You may want to empty your refrigerator of any perishable foodstuffs. Although your house sitter is probably happy to eat or otherwise dispose of these!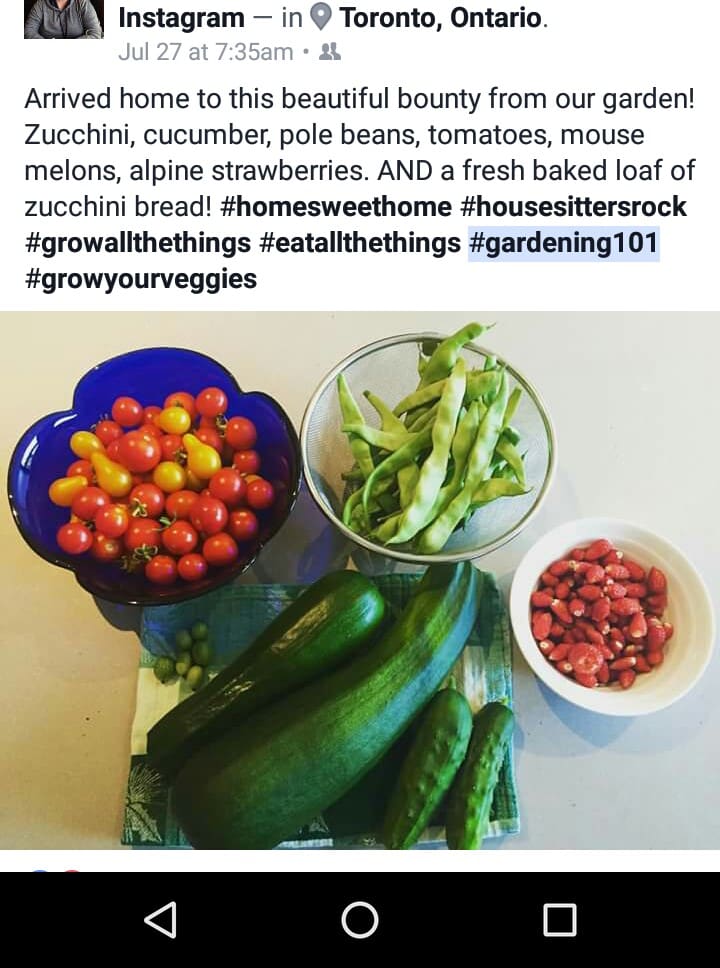 Shut down parts of your home
If your home is larger than your house sitter needs you may want to shut parts of it down (for example, you could make all but one bedroom and bathroom off-limits to your house sitter) just so that these parts of the house remain in pristine condition for your return.
Preparing your vehicles
When you go away you may be leaving a car, SUV, RV, boat, bicycle or tractor behind to face a period of disuse. You may ask your house sitter to clean and maintain your vehicles in your absence. In some countries a car is insured no matter who drives it and many homeowners allow the housesitter to use their vehicle particularly if they are located in a rural area or a town with no decent public transportation. Ask your housesitter if they have a current license and provide this to your insurance company to check if they will be covered by your car insurance.
Use of your vehicle
If you are happy to have your house sitter use your vehicle while you're away you need to do the following: – familiarize them with your vehicle before you go – add their name to your motor vehicle insurance policy – have them confirm in writing that they will be liable for any costs and damages incurred while using your vehicle including paying any excess fees on any resulting insurance claim (this can be added to your house sitting agreement). – provide local driving regulation information for their reference
Maintenance of your vehicle
You may want to have your vehicle maintained in your absence. This could include asking your house sitter to start your car once a week and/or clean your car of leaves, dust and bird droppings.
Use of your bicycle
You may be happy for your house sitter to use your bicycle. Familiarise your house sitter with any security locks you may use including combination numbers and spare keys.
Remote control devices
Be sure to leave your garage door opener or similar device out in plain sight to allow your house sitter access to your garage.
Preparing your animals
Take the time to prepare your animals for your departure, thoroughly pet-proof your home and educate your house sitter in the finer points of caring for your pets. This process is crucial to ensuring the house-sitting assignment is a success for every party (your animals included). Please see the companion checklist: Before you go – checklist for pet owners.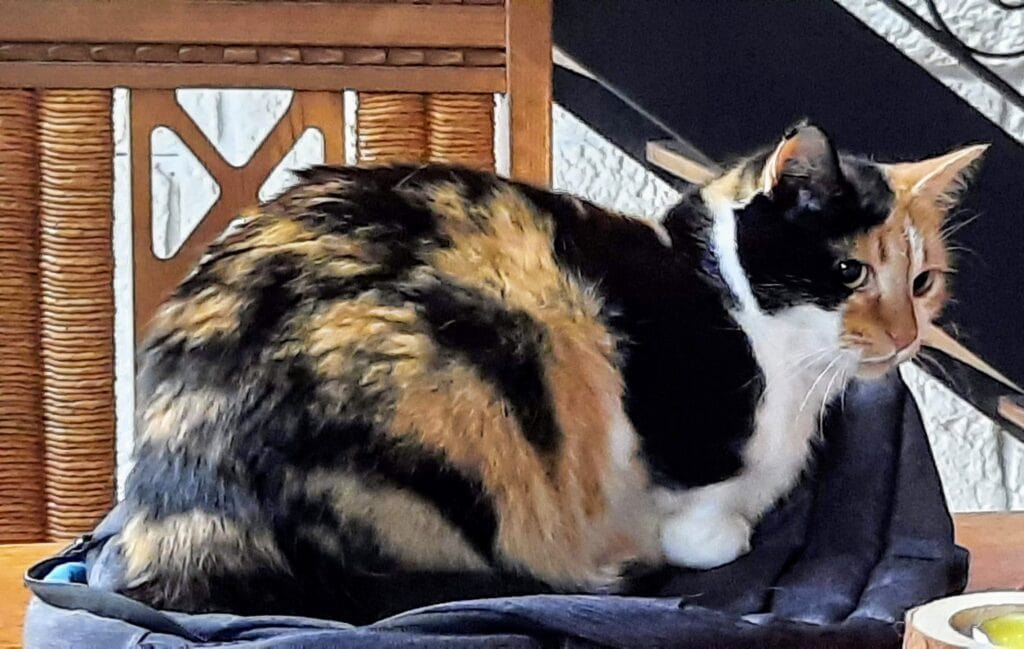 Preparing to travel
A few simple preparations can make being away from home a snip!
Your contact information
Provide contact information to your housesitter: email, phone numbers, Whatsapp number and emergency contacts and obtain their contact information.
Inventory of valuables
Make an inventory of your valuables before you go and store it in a secure place (such as with a relative, a solicitor, or in an online digital safe). Note that this list does not go in your house sitter's information pack.
Services
Your house sitter needs to know everything about your home's usual services in order to keep everything sailing along.
Rubbish collection
Make a note of which day your rubbish is collected. Provide plenty of rubbish bags of the right size and strength.
Make a note of the day your recycling is collected. Have any recycling equipment available for your house sitter to use. Let your house sitter know what can and can't be recycled through your kerbside collection service.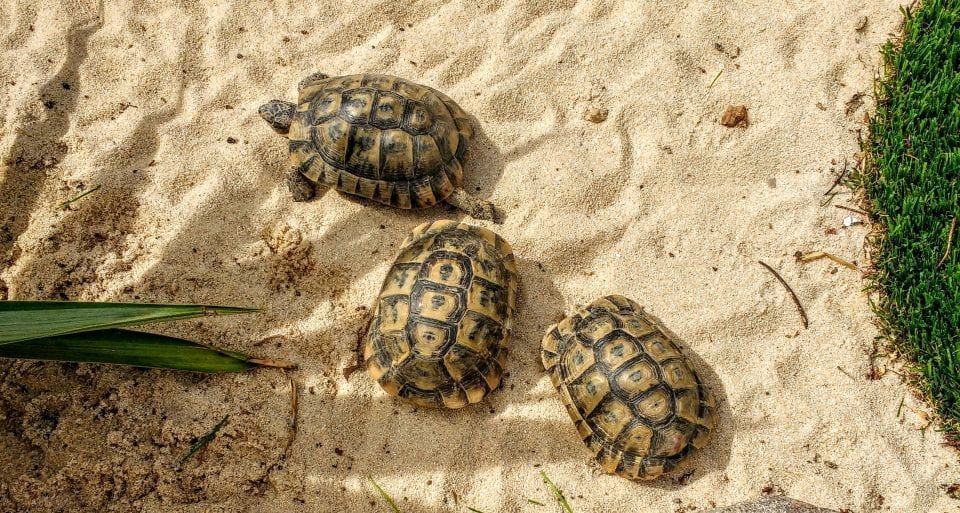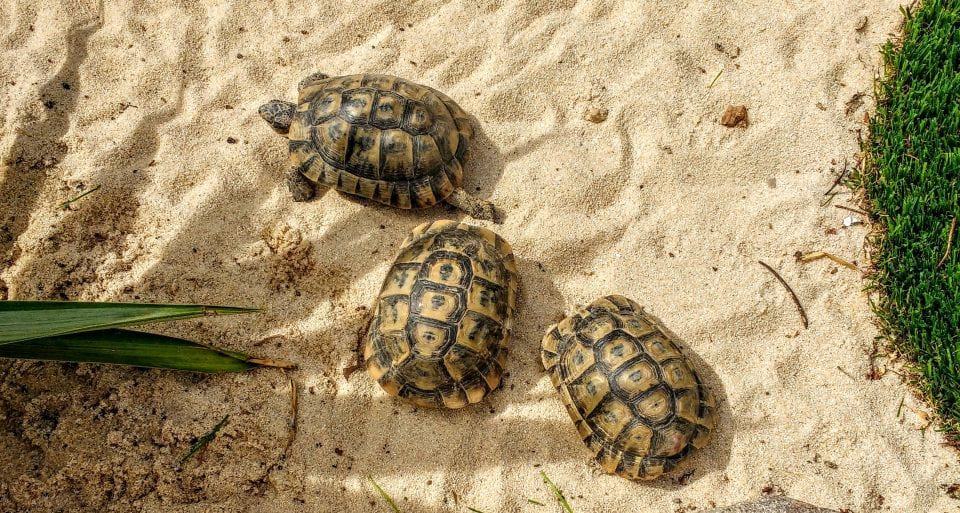 Security Cameras
Nobody likes their privacy breached so make sure you inform your housesitter about any cameras you may have in and outside of your home. Show them how to turn off any cameras and turn them back on when they need to leave the property.
Your house sitter's needs
House sitters are people too and they will need the facilities to live their own lives in your home as well as enough information to settle into your home and neighbourhood quickly and easily.
Spare keys
Leave a set of spare keys with your nominated contact person (if you have one). Your house sitter will need their own set of your keys plus a spare set.
Tourist information
Mark up a local map with some of the area's best assets for your intrepid house sitter. Include your local supermarket, library, internet cafç, cinema, DVD rental shop, dog park etc.
Transport maps
Local transport maps covering travel by bicycle, bus, train, tram and underground are invaluable for helping your house sitters get oriented.
Storage space
You may need to empty some cupboards and drawers for your house sitter to stow their belongings.
Clean linen
Put out clean bed linen and towels for your house sitter.
First meal
Provide the essentials for your house sitter's first meal in your home.
Parking
Describe what parking is allowed on or near your property including costs and restrictions. You may be able to arrange for a visitor parking permit for your house sitter to use during their stay.
Local driving information
Provide local driving regulation information for your house sitter's reference.
Utilities
Your utilities will need to be paid for in your absence, either by you or the house sitter (depending on what financial arrangements you have agreed to). Regardless of who pays for the utilities, however, your house sitter will need to know everything about maintaining these critical elements in your home.
Gas and electric
Leave instructions for the safe use of your electricity and gas services. Show your house sitter where the relevant meters are as well as the fuse boxes and cut-off switches. Take meter readings on your last day in the property so that your house sitter's share of the utility bills can be worked out on your return. (Use the fields in your house sitting agreement to record your meter readings.)
Heating and air-conditioning
Leave detailed instructions on how to program the heating and air-conditioning systems. Show your house sitter where the relevant heating and air-con switches and thermostats are.
Water and drains
Leave instructions on the location of your water mains tap and the access area to your drains system in case of emergency or routine maintenance.
Laundry appliances
It's amazing how quirky and bad-tempered your laundry appliances can get with age. Leave instructions for your house sitter on how to keep on the right side of your washing machine and dryer.
Grounds maintenance
Only you know just how much loving your outside space needs in your absence.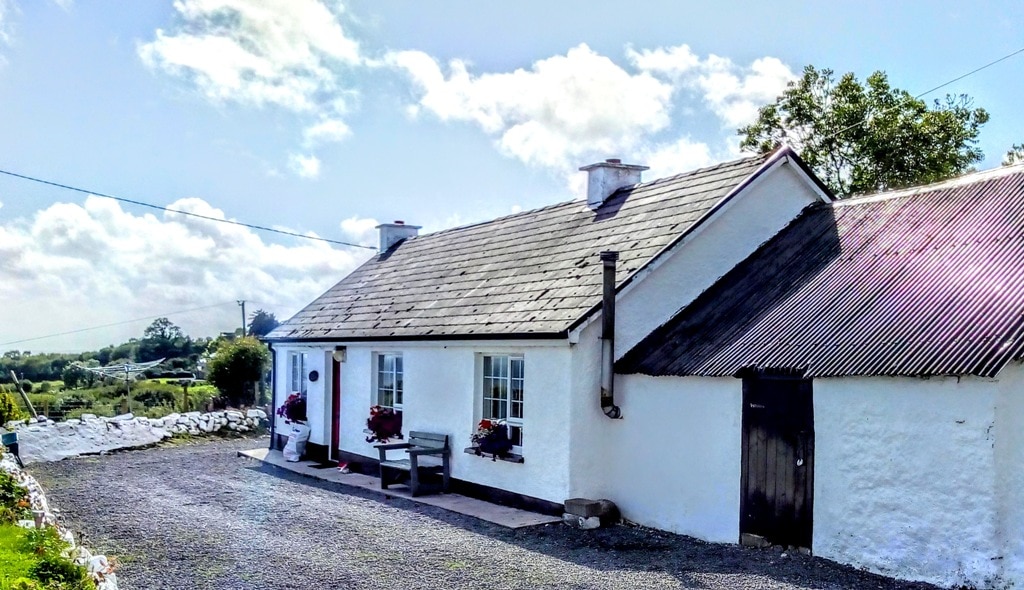 Compost
Make a list of what you would and wouldn't like your house sitter to add to your compost.
Pool maintenance
Have your pool equipment and chemicals available for your house sitter to use. Attach clear written instructions to these.
Garden tools
Make sure your garden tools are accessible. Leave a copy of your shed keys for your house sitter.
Indoor plant maintenance
Leave any supplies for your indoor plants out for your house sitter. Attach written instructions to these.
Lawn maintenance
Check that your lawnmower is in good working order. Leave a spare can of fuel for your lawn mower if required. Attach hoses to outdoor water supplies for watering your garden and lawn. Leave rakes and a wheelbarrow out for your house sitter.
Bird feeders
Leave enough wild seed to keep your bird feeders topped up while you're away.
Security
Your usual security systems and precautions should continue unabated in your absence. Your house sitter will make every effort to conscientiously protect your home and household contents in all the ways that you describe.
Security systems
If you have an alarm system, you may need to make arrangements with the security company for a code and security password specifically for your house sitter to use. Security systems can be very tricky (and noisy) so be sure to tell your house sitter how to manage your alarm system in exact detail.
Security cameras and/or recording devices
If you have cameras or recording devices on your property, you must declare this to the house sitter before the assignment starts, so that this can be discussed and that there are no surprises. We have tried to help by including a special declaration regarding this in our "House sitter agreement" document (in section five) which you can download before the assignment starts. In this section, you can declare the locations of these devices as well as the times of operation. Also, house sitters can declare whether they consent to the homeowner operating the devices or not.
Window locks and security doors
Any keys for window locks and security doors should be left with your house sitter.
Best Housesitting in Europe Websites
Housesitmatch – I have been really impressed by the support and customer service aspect and they appear to be growing in leaps and bounds every day. They also have a FB page here. The cost is from £69 / year, for homeowners you can place an ad for a housesitter for free.
Mind a Home UK – obviously specific to the UK which does include N. Ireland, Wales and Scotland. The cost is £15 annually for housesitters and free for homeowners. We have had quite a few housesits from here in locations we may never have had the chance to see otherwise.
House Carers costs $50 US per year housesitters and again free for homeowners and this is the site we have had the most luck with. We have obtained all our sits to date from this platform.
Mind My House another favourite the cost of this platform is $29 US and it covers worldwide with lots of sits available and again homeowners can register for free.
These are the top-rated housesitting platforms and the most commonly used. There are other country-specific platforms as well. I recently discovered an even better way to search these platforms as some of the functions on each site are not very good. This site appears to be able to search easily among all the housesitting platforms Housesitsearch.
House-sitting resources and information
HouseSitting – The Ultimate Lifestyle Magazine is a really good new resource with loads of tips and stories about housesitting around the world
Housesitting Cafe is another interesting Facebook group again a terrific place to ask all your housesitting questions and get lots of advice and information. You can also post your availability on this group as well.
Housesitting Magazine Group on FB has tons of interesting information and lots of folks to chat with as well as the great magazine they publish.
There are quite a few specific resources on Facebook you can find if you search for house sitting. There are groups for Panama, Spain, House and Pet Sitters UK, Housesitters who Sail and many more.
Feel free to email me if you have any questions [email protected]
Housesitting is a fantastic way to explore Europe and experience different cultures. It allows you to live like a local, immerse yourself in the community, and save money on accommodation costs and for homeowners, it gives you peace of mind.
With so many opportunities available across Europe, there's never been a better time to try housesitting for yourself or for your precious pets. Whether you're looking for a short-term stay or a longer adventure, housesitting offers a unique and rewarding experience that gives you and your homeowner a chance to get away without any worries.
You might also like
A housesit goes bad International Housesitting Nightmares
How do I get an EU Passport and EU Citizenship?
Pin it for later