Rio Secreto Underground River Tour
A sacred Mayan underground river in Mexico
The Rio Secreto Mexico is located on the Yucatan peninsula. The Yucatan is divided into several provinces and the most tourist visited part of the Yucatan is Quintana Roo, home to Cancun, Playa del Carmen and the newest celebrity haunt Tulum.
How to get to the Rio Secreto
The Rio Secreto Nature Reserve is located just off the highway and makes a brilliant day trip from Playa del Carmen or Cancun. It is not an adventure park nor is it a fake experience. It is a magical world of caves and rivers with 5 caverns that form part of an enormous underground cave network.
This area, whilst extremely well known as a tourist mecca, is home to the Mayan people whose culture and beliefs extend back thousands of years. The greatest tourist attraction, outside the beaches, is visiting the Rio Secreto a Mexican underground river and cenote, in Cancun. This underground river and cenote were only discovered a few years back and it has become a huge tourist attraction.
Looking to escape the cold winters of Canada and the UK? Look no further here's how to easily move to Mexico
If you love snorkelling check out this piece by a fellow blogger on the Best Cenotes in Tulum for Snorkeling
The Mayans believe that caves or cenotes are the entrance to the underworld, the word cenote comes from the Maya "dzonot" which means "cavity containing life-giving water." Held in deep reverence cenotes are exquisite natural wonders created when the limestone deteriorates and creates holes in the earth that filled with clean, cool water.
Xyuandbeyond is reader-supported. When you buy through links on our site, we may earn an affiliate commission. As an Airbnb Associate, I earn a small commission if you book through one of my links. You can read my privacy policy here.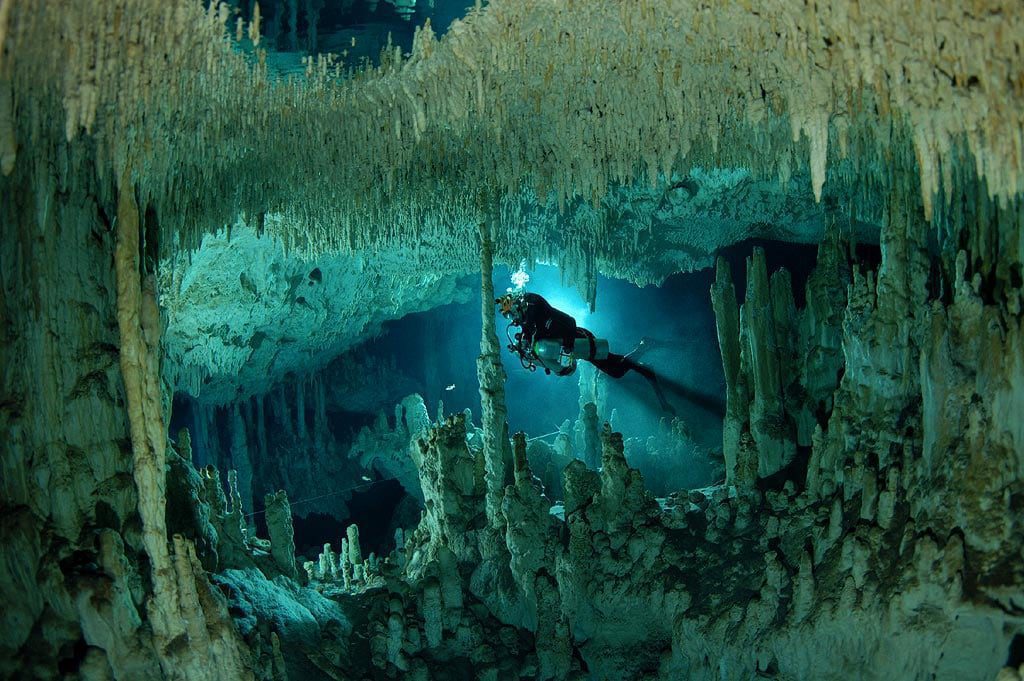 They can be mere tiny cavities or huge pools and rivers, and the Rio Secreto is one of the finest. Cenotes are an incredibly refreshing place to swim or dive and explore when the overwhelming heat and humidity of Mexico takes its toll.
If you want to visit some more cenotes in the Yucatan you can't go wrong if you check out this article by Castaway with Crystal the Best Cenotes to Visit in Tulum.
Tips for touring the Rio Secreto
1 Don't come to this area of Mexico toting numerous suitcases, you won't need half that stuff. The resorts and hostels are very well equipped and you can purchase anything you need right here as much of the population speaks English.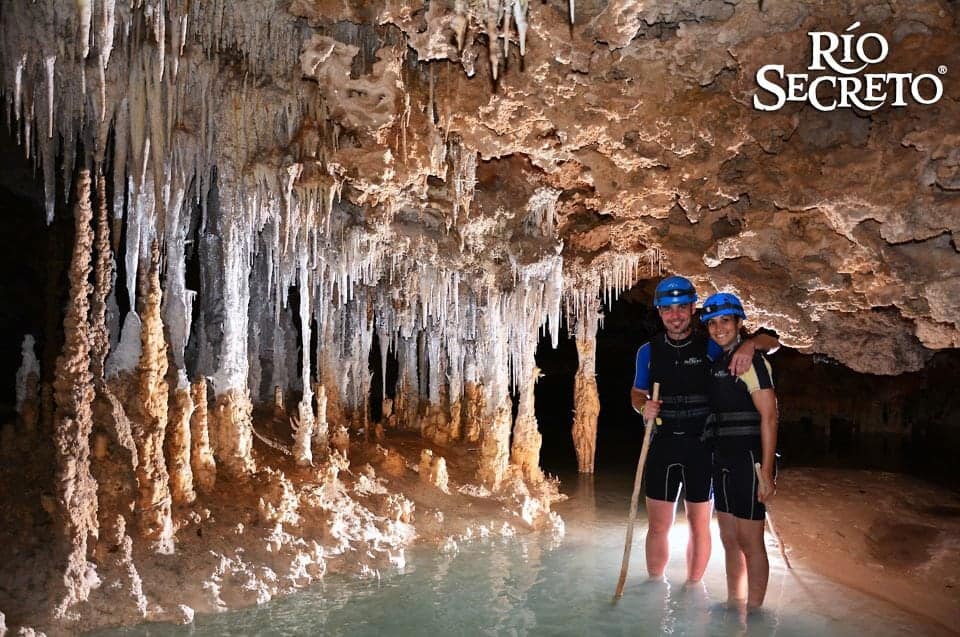 2. Pack lightly, a few pairs of shorts, bathing suits, cotton t-shirts and cool loose clothing is best. Even in the best of restaurants, most people don't dress up for dinner so a light sundress and a decent pair of shorts will be your best bet wherever you go.
3. Do bring some sweat resistant sunscreen trust me you will need it. Everything and everybody sweats here, don't bring solid deodorants as they will clump and get gross. Spray on deodorant and baby powder, you will thank the gods you have some kind of powder and it is also easily available here in every store.
History of the Rio Secreto in Mexico
The story told here in Quintana Roo, Mexico is that an 80-year-old man named Don Cleo was hunting iguana one day in 2004 and stumbled across a large hole in the ground at that time he named it Pool Tunich. Exploration of the cave led to the phenomenal discovery of an interconnected system of caves with an underground river running for approximately 12 metres.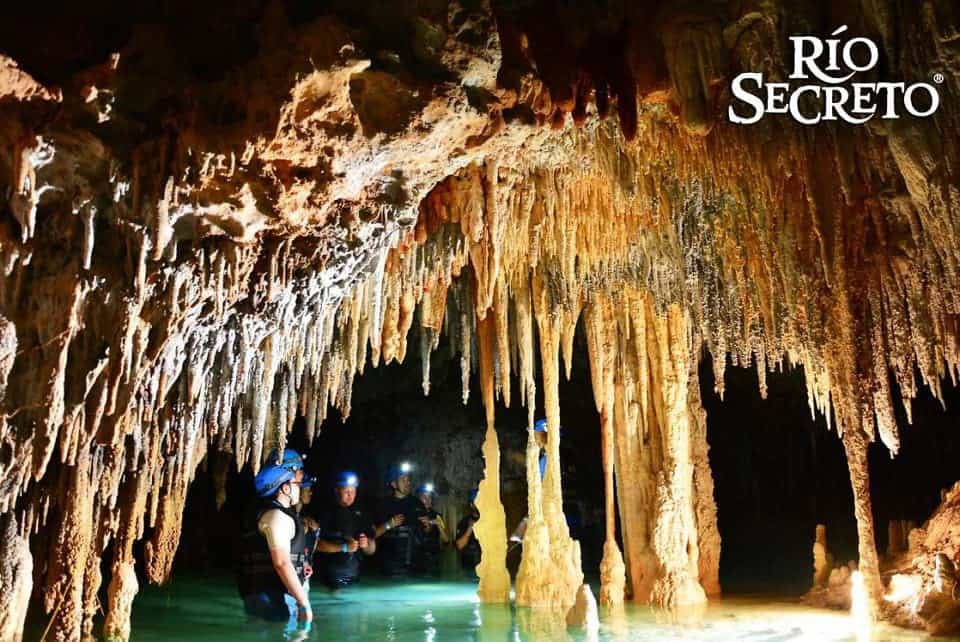 The experts that originally explored the system noted and identified incredible rock formations that dated back 2.5 million years. This incredible natural phenomenon has since become a premier eco-tourism effort that is 100% owned and operated by the Mexican people. This is a transformational experience for everyone who enters the space and brings with it a deeper understanding of Mayan culture and their belief that caves are the entrance to the underworld and a portal to the gods.
I simply had to take this tour but it did not come without some fear, being underground, closed in my claustrophobia was kicking in. I was told to just bring a swimsuit and towel with me. Taking the Rio Secreto Tour you have to shower beforehand so that you don't contaminate the river way with sunscreen or bug spray.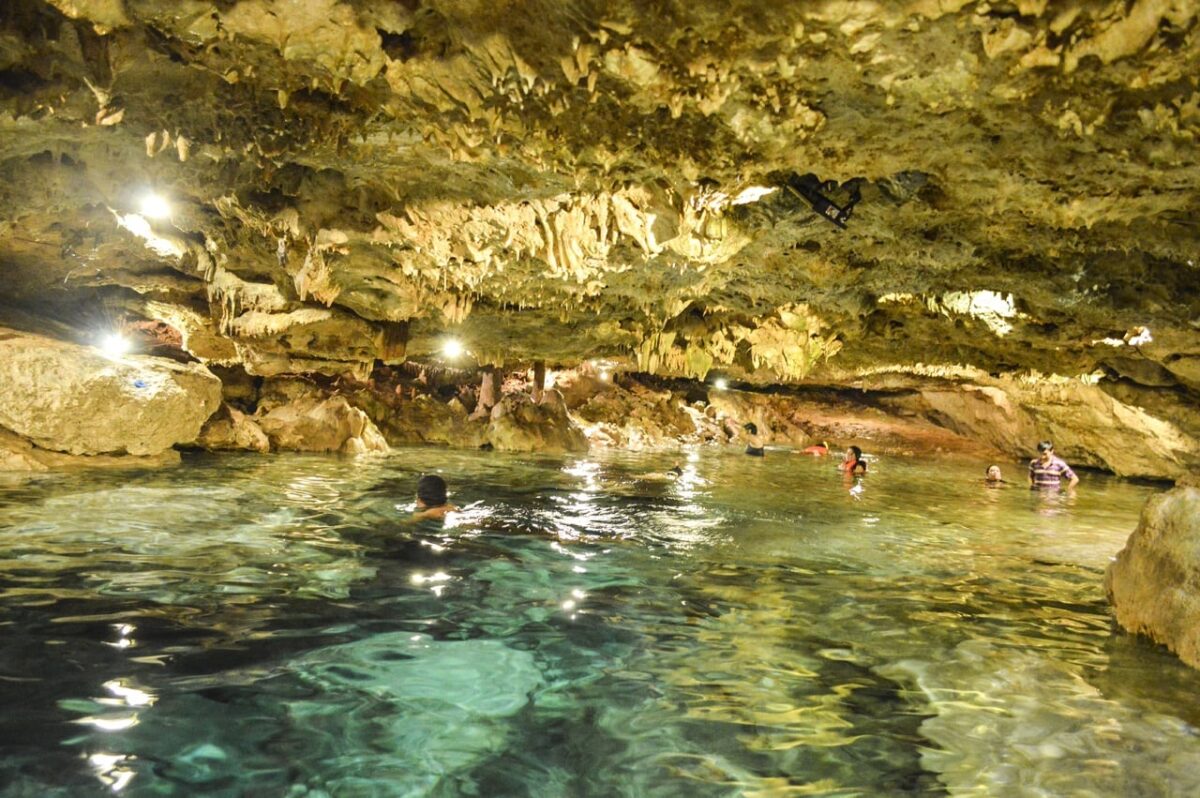 Fortunately, the tour company supplies all you need and you will be given a shortie wetsuit and dive shoes for the trip along with a life jacket and a headlamp. To get to the river there is a 15-minute drive through rough jungle track and then once you arrive you change into your wetsuit gear.
Walking and hiking through this mesmerizing set of caves you are treated to a complete history of the area as well as the natural features of the Rio. Multi-lingual guides make sure that you don't stumble and most of the river is easily walked or swum through.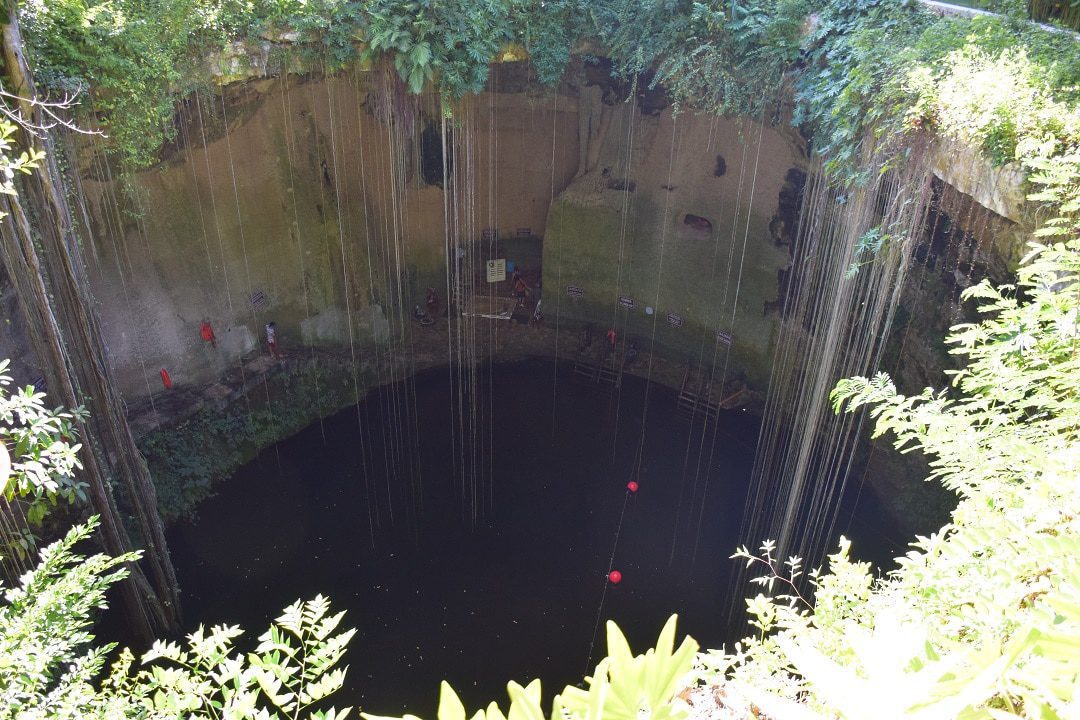 We saw white patches floating on the water and when we asked the guide we were told they were calcium deposits and according to scientists, the high mineral and calcium content of the water is what causes Mayans to be shorter in stature as it makes the bones denser and more compact.
Don't take your regular camera or cell phone camera into the caves they just won't give you the photos you would like to take. A Go Pro or a good waterproof camera is the best item to get the most dramatic pictures. The lighting is very low and soft so as not to damage the cave formations.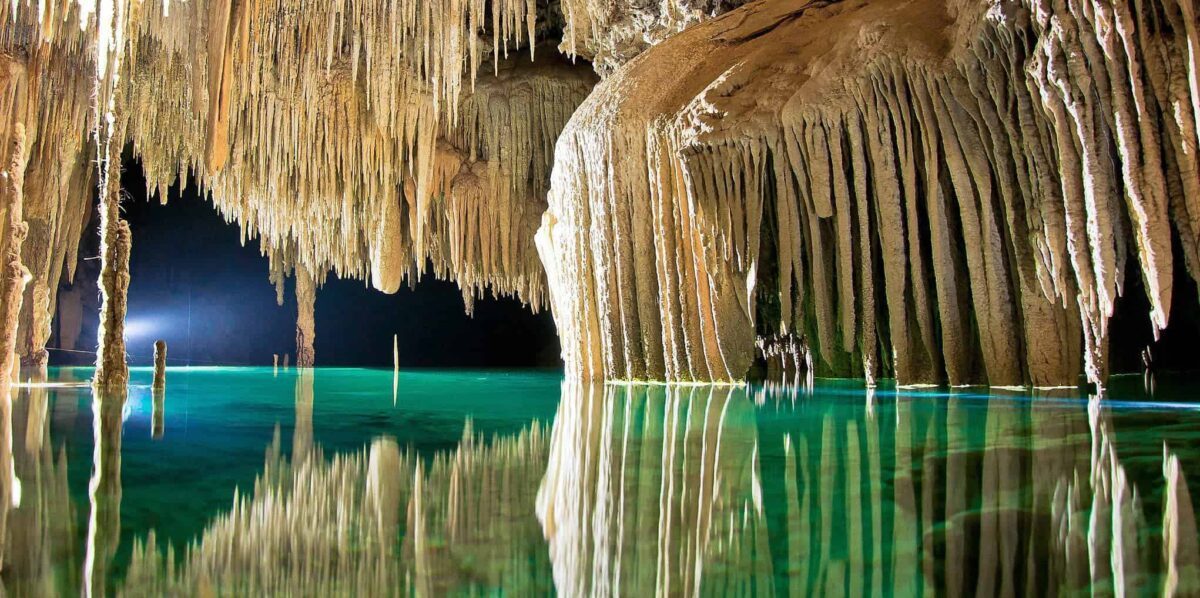 The tours are accompanied by a professional photographer but it is quite expensive at around $25 for a single photo. Remember though this is a self-supporting eco-tourism site and all the funds raised for tours goes right back into supporting the environment and ensuring the site remains as pristine as possible. The tour itself is somewhat expensive Adults: $79.00 USD / Children: $39.50 USD (4 to 12 Years Old). But given the fact that this eco-tour is supporting indigenous culture and helping the environment, it is a price well worth paying.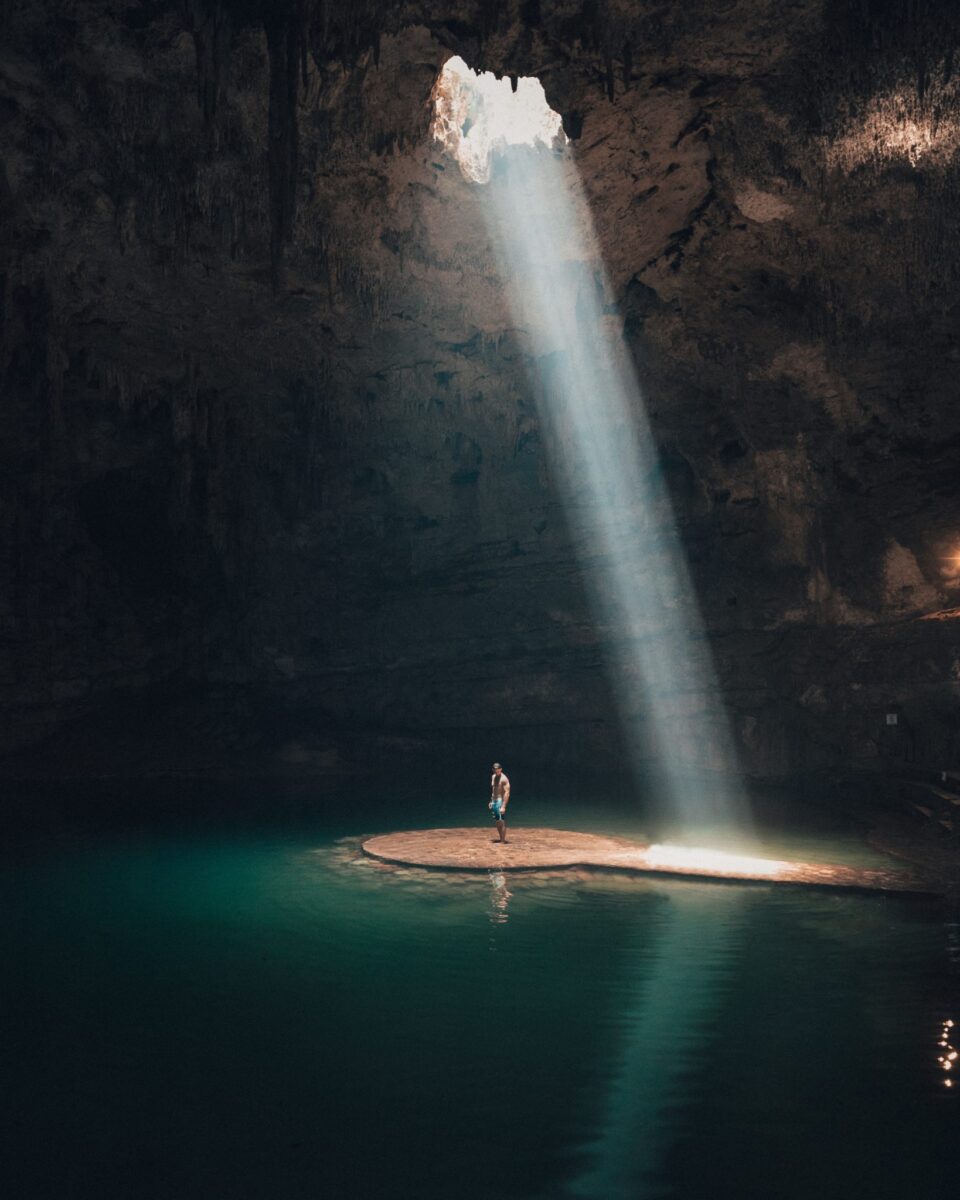 Now if you are looking for more things to do in the Tulum area you have to read Jordan's post from Inspired by Maps on the top 10 things to do in Tulum, you'll find it all here from food to swimming with whale sharks.
All photos are from The Rio Secreto Website
Pin for later