CHICXULUB MEXICO
Want to retire to Mexico? Can't decide where you should live?
Well, Chicxulub (Chick-shoo-loob) is one of those virtually unknown spots for a safe retirement in Mexico. It is one of the best places in Mexico for North American ex-pats to retire to on the Yucatan coast. This area is known as very safe and has many American and Canadian ex-pats who have retired to Mexico living here full-time and part-time.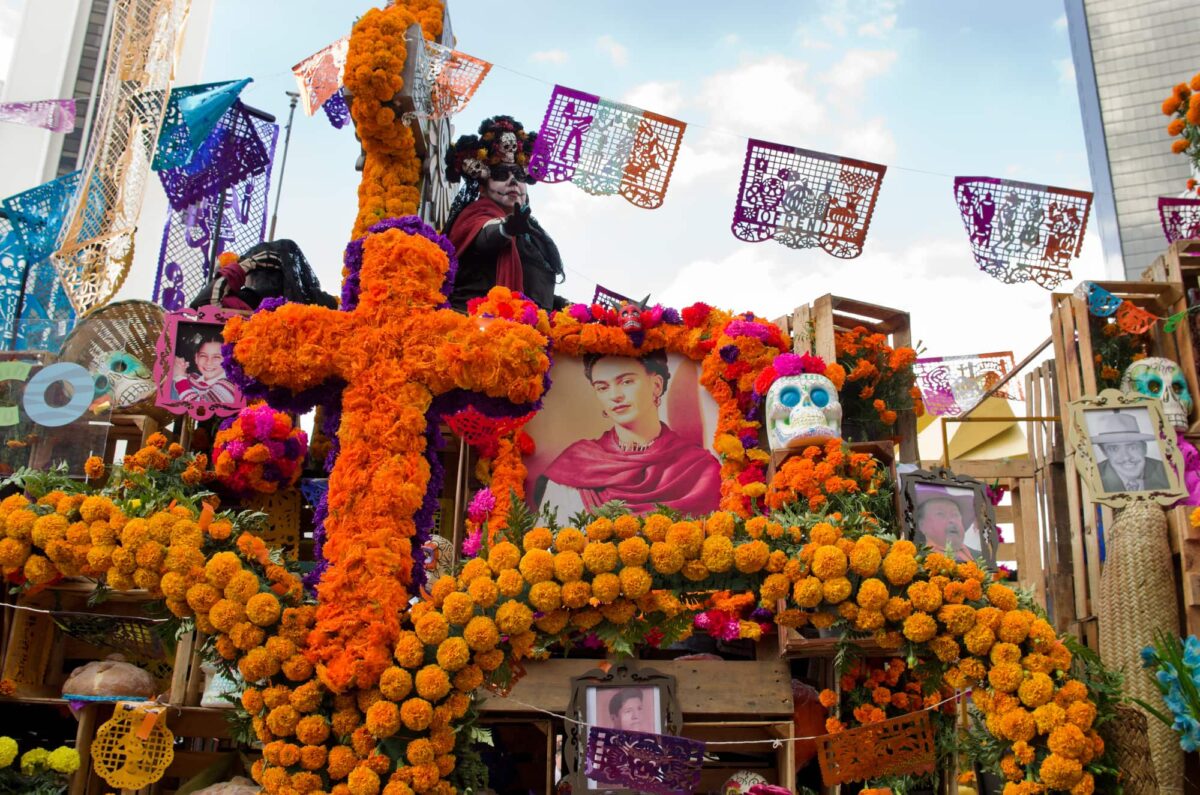 Chicxulub is located just to the east of Progreso, and northeast of the city of Mérida. Chicxulub has a population in the range of around 6,000 which includes the full-time ex-pats that live here. Its Mayan name means "Place of the Deer's Antler".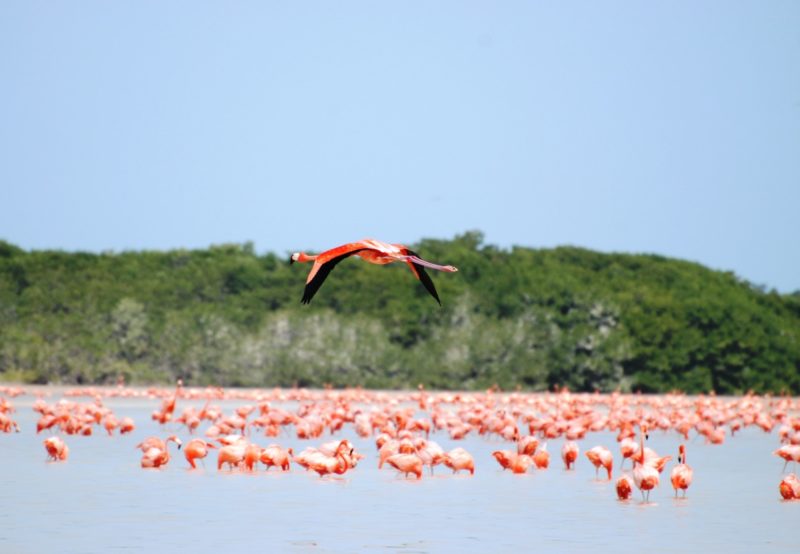 There are several small fishing villages on the Yucatan peninsula for boomers or anyone who wants to retire and live a peaceful life in Mexico. You can choose from Chelem, Chuburna, Progreso, Uaymitun and even Merida is a great city to settle in or simply visit once in a while. Guaranteed you will be hitting up Merida for shopping as they have all the usual USA stores like Walmart and Costco.
Pros and Cons of Living in Mexico
What you should know before you retire to Mexico
Chicxulub Puerto – Where the dinosaurs were wiped out
Chicxulub Puerto is famous for being the epicentre of the crater of the same name, which was caused by the impact of a meteorite that collided with Earth about 65 million years ago. The crater, dating from the Late Cretaceous Period, is about 180 kilometres in diameter. Unfortunately, there is no evidence of the crater, but there is a wonderful display at the Parque Científico in Sierra Papacal, 30 minutes away. Recently there has been scientific drilling underway in the Gulf and they have dug down and recovered rocks from what is believed to be the original meteor that struck the area.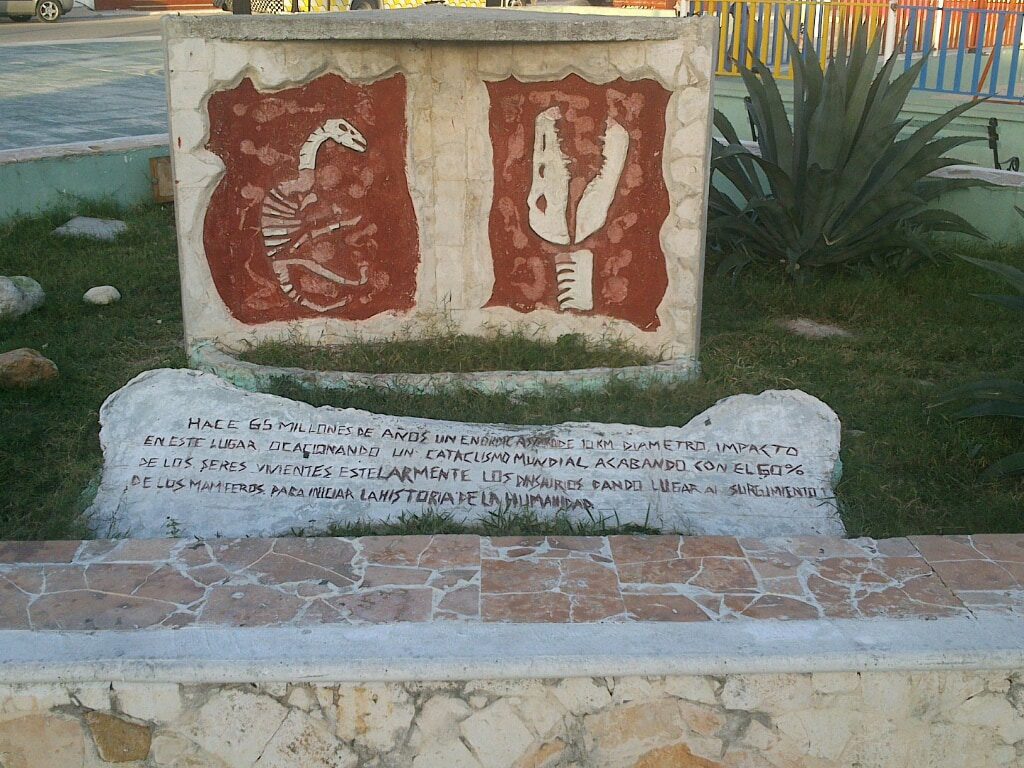 This port has long been a favourite of vacationers (both local and foreign) as it has a wide stretch of beach where a variety of marine species and birds can be seen. The beachfront is well-developed with modern condominium complexes and houses. These beachfront properties are summer homes for Meridanos and are often available as vacation rentals. is a very popular area with snowbirds.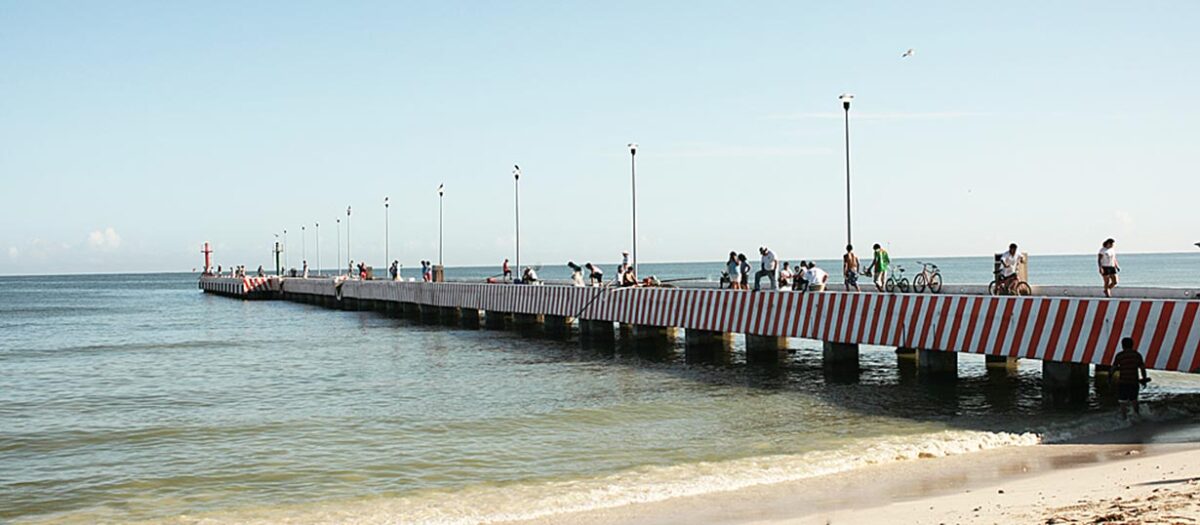 This is an older area for the Yucatecans, so the homes tend to be nice and there is the internet, cable TV and home phone service. There has been some beach erosion which is probably due to the pier in Progreso. Rents run about $600 – $800 USD in this area. There are around 25 full-time ex-pats that live in Chixulub and during the winter months, the populations swell to around 150 or more ex-pats.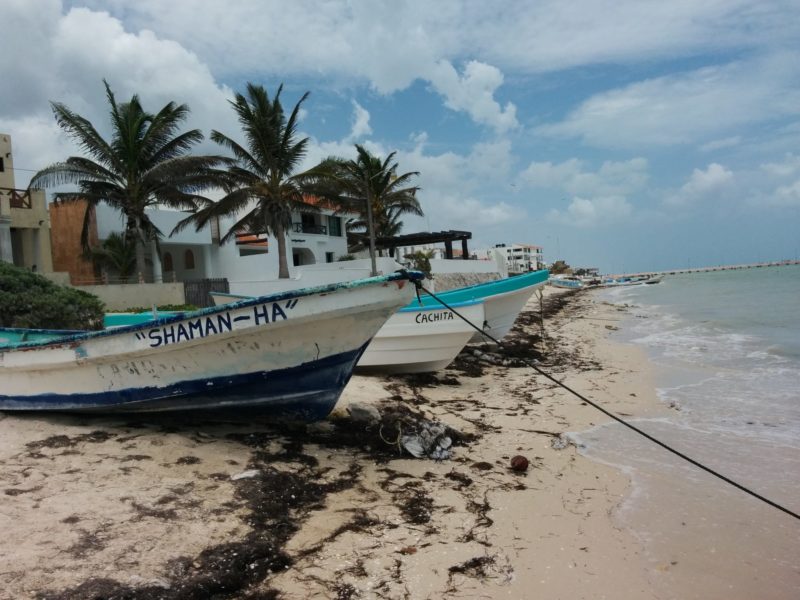 For a great little market check out the Muelle Market in Chicxulub is every other Thursday from 9-12 noon from January until the end of March. Check out more information about the Farmer's Market here and if you are interested there is a great Artisan's Market held once a month in season out in Chelem as well as the Muelle Market, or you can head to the Lucas Galvez market in Merida.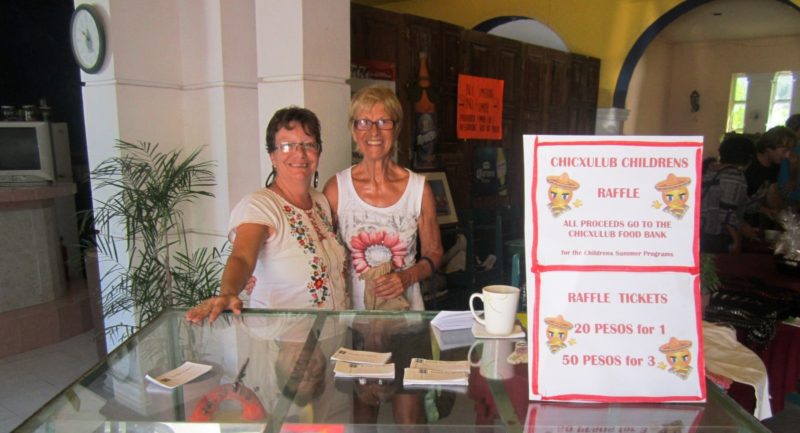 There are services available in Chicxulub, including small supermarkets, restaurants, and pharmacies, a "Mercado" for fresh fruits and vegetables, and bakeries to buy your fresh baguettes. There is a very good public bus and van service between Chicxulub and Progreso, where there is frequent bus service to downtown Mérida. Chicxulub is a good place to use as a base for exploring the area.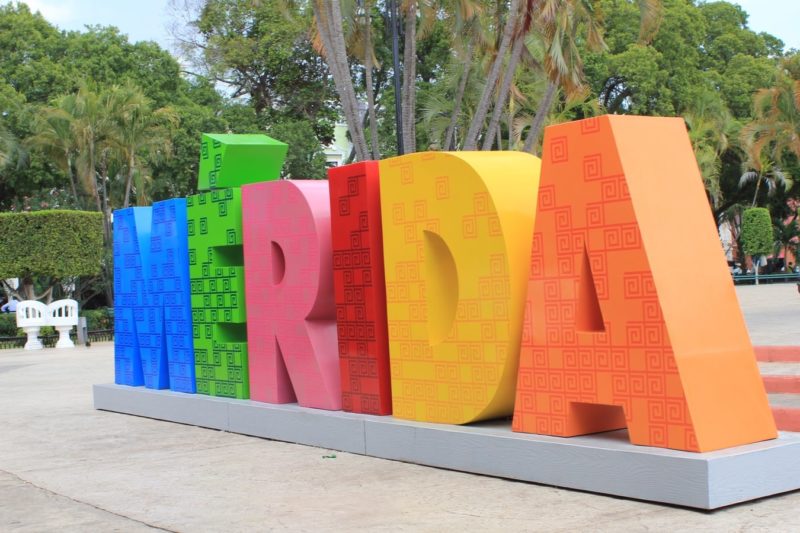 You are close to Mérida, haciendas, Maya ruins and the ADO bus service for transportation all over the peninsula. At the beach, there is a season of winter "Norte" storms that can make the beach harsh and cool but this becomes the perfect time to take a trip to Merida and visit some archaeological sites. The year-round population of ex-pats is minimal and current residents estimate it at around 100 or so with an extra 200 or more coming in as snowbirds during the winter months.
If you want to learn how to move to Mexico and what the requirements are for retiring and living here you can read all the details here.
Where to eat in Chixulub:
Capitain Flores Calle.23 no 38 entre 16 y 18, Chicxulub 97320, Mexico
A favourite seafood restaurant in the area. Very clean and great staff. The Pescado Frito is reputed to be very good along with the other seafood dishes. Check the winter hours before you go.
El Manglar
Excellent fried fish and ceviche too. It has a swimming pool and a small wading pool for children! A very cosy place.
Los Barriles
Drinks are excellent as well as the food. Margaritas are delicious. Fish and shrimp dishes are excellent.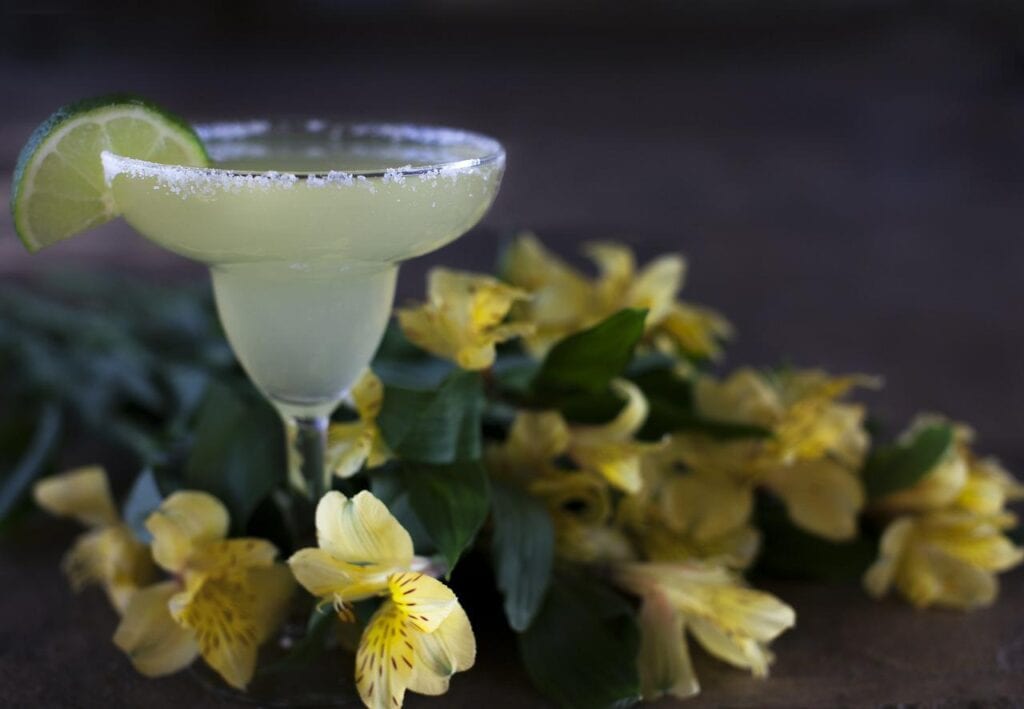 Chicxulub Pueblo
In Chicxulub Pueblo you'll be able to find several services such as the local market which always has a variety of fruit, vegetables, and fresh meat, the small village shops with all types of groceries, a flower market, hardware stores, the main park with the church's village and more.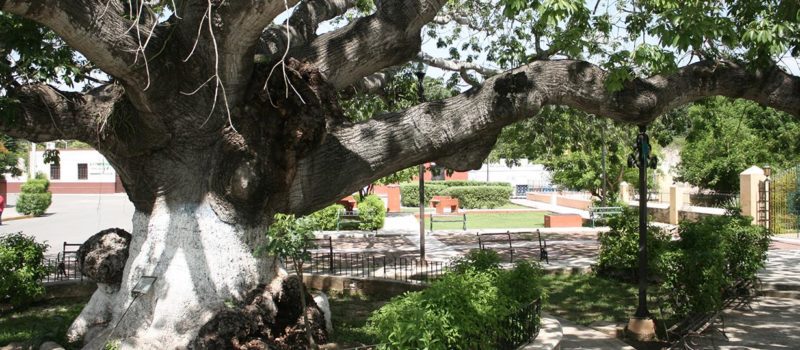 Chicxulub Puerto is 20 kilometres north of Pueblo, sits on the Southern part of the Gulf Coast, and skirts the Port of Progreso where giant cruise ships come in once or twice a week on their way to the Caribbean side from Florida or Texas. Here, expatriates from the US, but mostly from Canada, have purchased most of the seafront property there. Essentially the difference is that Puerto is on the rim of the sea, and Pueblo is at the centre of the crater that killed the dinosaurs 65 million years ago.
Getting Groceries:
The fruits and vegetables, and meat found here in the pueblo are usually local and would be considered organic. Don't be afraid of buying raw chicken or fish from someone selling it on the side of the street. It is fresh, safe, and less expensive than the supermarket. For canned food and sundries, Super Willy's across the street from the Palacio, or Duno-Susa in Conkal near CFE is your best option.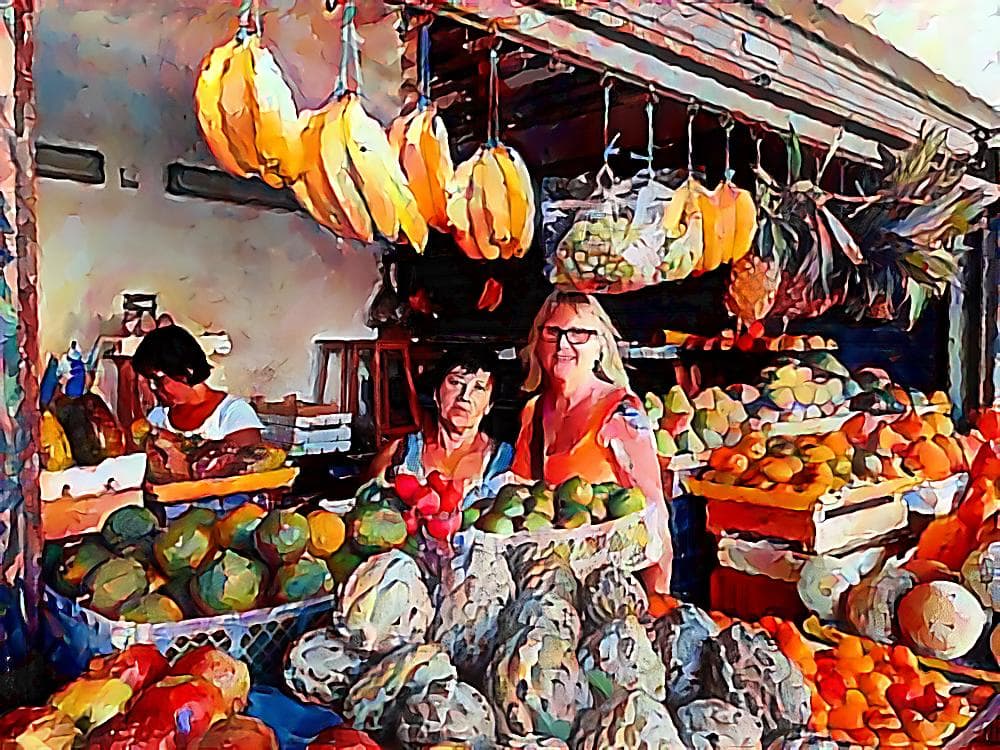 There is a pharmacy in the pueblo, and a medical clinic; but if you need something more you can go to Conkal to the 24-hour pharmacy. There is also a doctor that will help you fill just about any prescription for $35 pesos, but you have to know what you want first. They will not usually diagnose your problems but will take your pulse and fill out a prescription you take next door. The dentist is on the main road in the block just past the Palacio, next to the laundry. The closest hospital is in Merida.
Banking: There is one ATM in Chicxulub Pueblo, and one in the Super Willy's in Conkal across the side street from the Palacio.