Things to do in Merida Mexico
Many folks are scared stiff when you mention travelling to Mexico or living in Mexico and there are cities where you just don't want to go but I would encourage you to try visiting Merida Mexico (also known as the White City) as is one of the safest locations to live or visit in Mexico.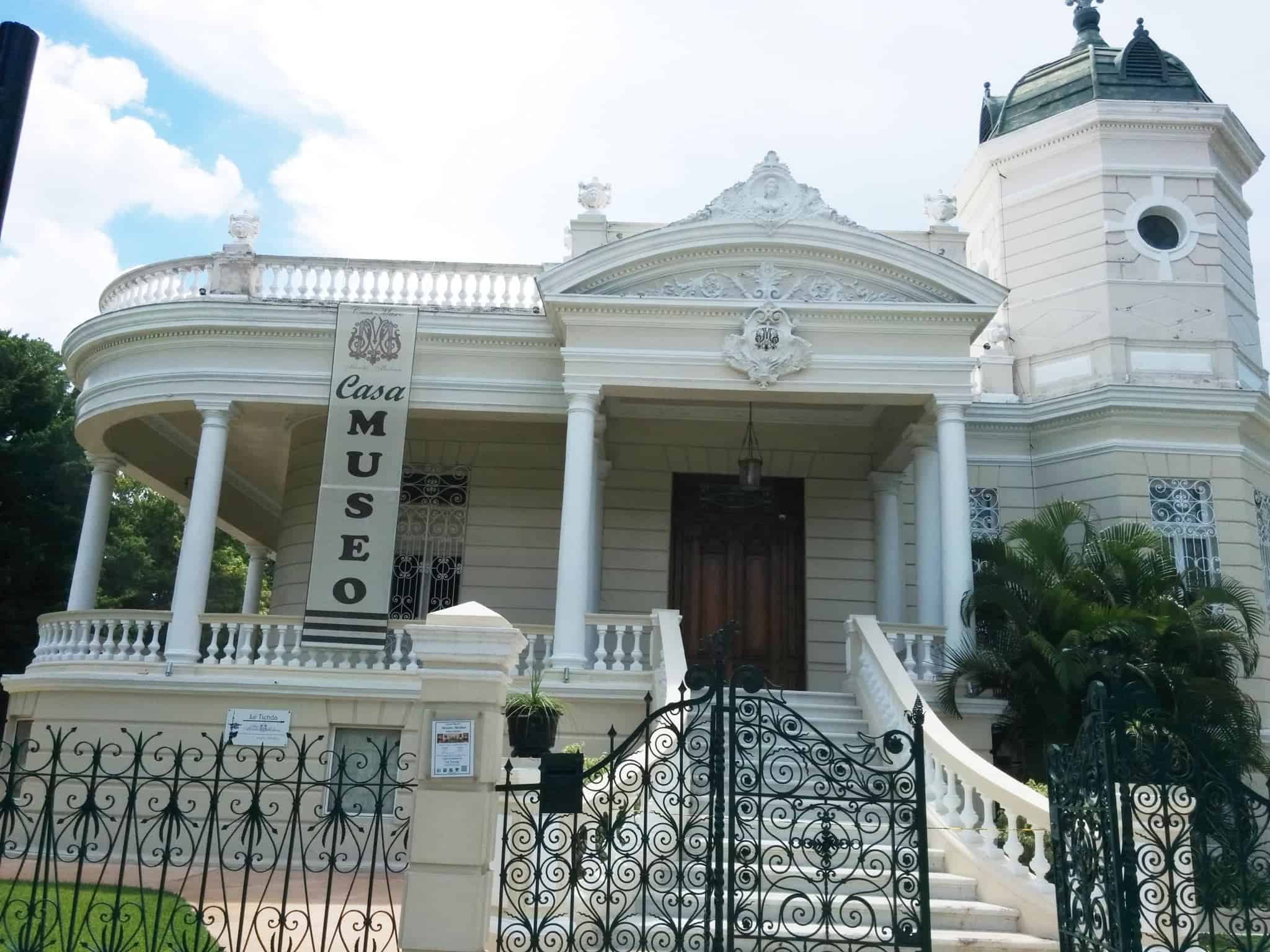 Have you always wanted to move to Mexico – it really isn't difficult and you can read how here.
The warnings and dire consequences spoke about by the media with travel advisories have done much to put the traveller off Mexico. In fact when I began talking about moving to Mexico the Canadians I know threw up their hands in horror at what I was planning. In truth, I had picked the safest place in Mexico apparently, the Yucatan, Merida to be precise.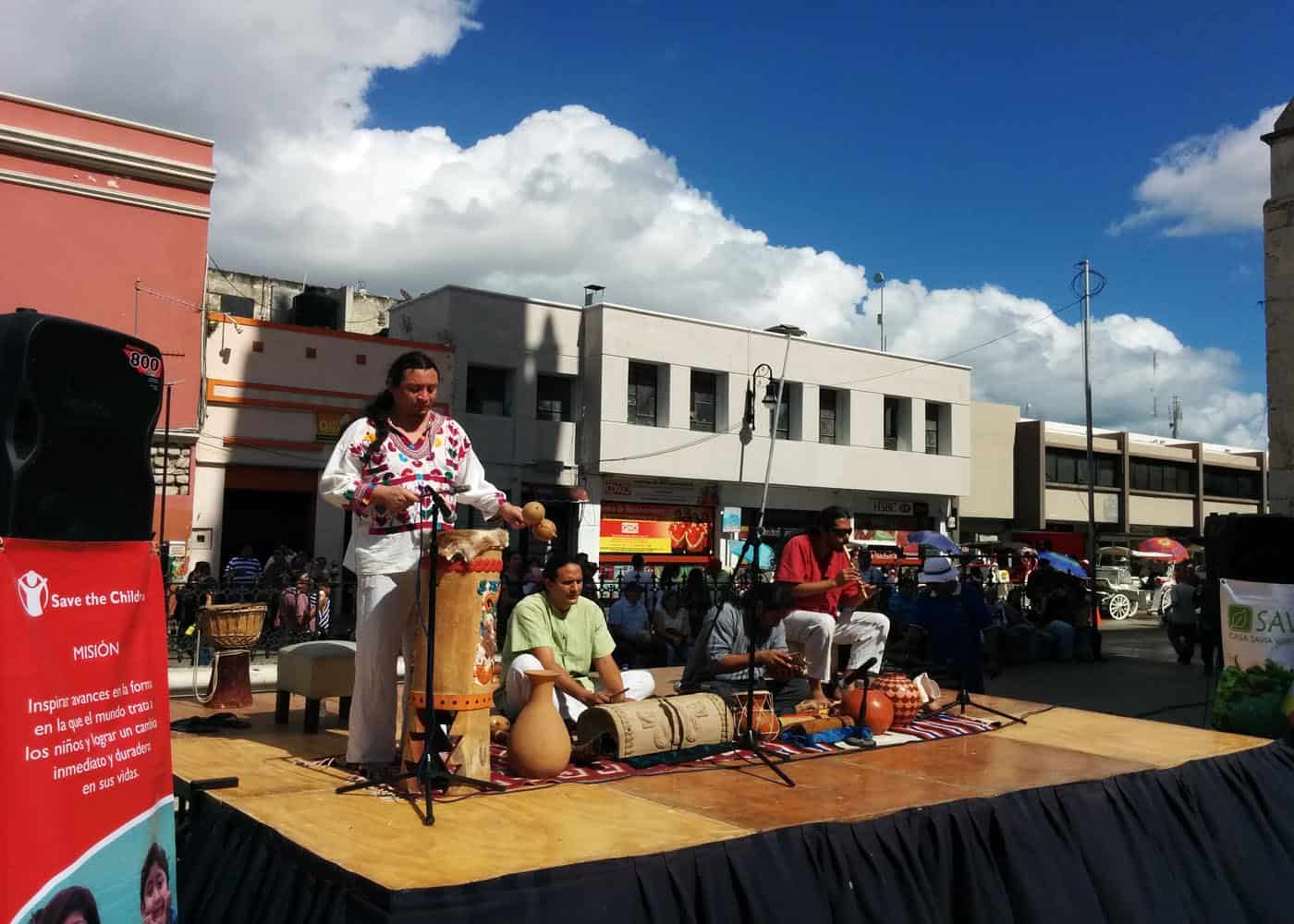 Visiting Merida the White City
Merida is called the White City, because of all the white painted buildings and the use of limestone bricks and tiles that decorate much of the exteriors. It is located on the gulf side of the Yucatan peninsula about 45 minutes inland from the Gulf of Mexico.
A glorious colonial city has slowly seen a steady increase in tourism and immigration. However, Merida is not the home of gigantic, overwhelming all-inclusive resort-style hotels. Merida is a bustling city of over 1.5 million people.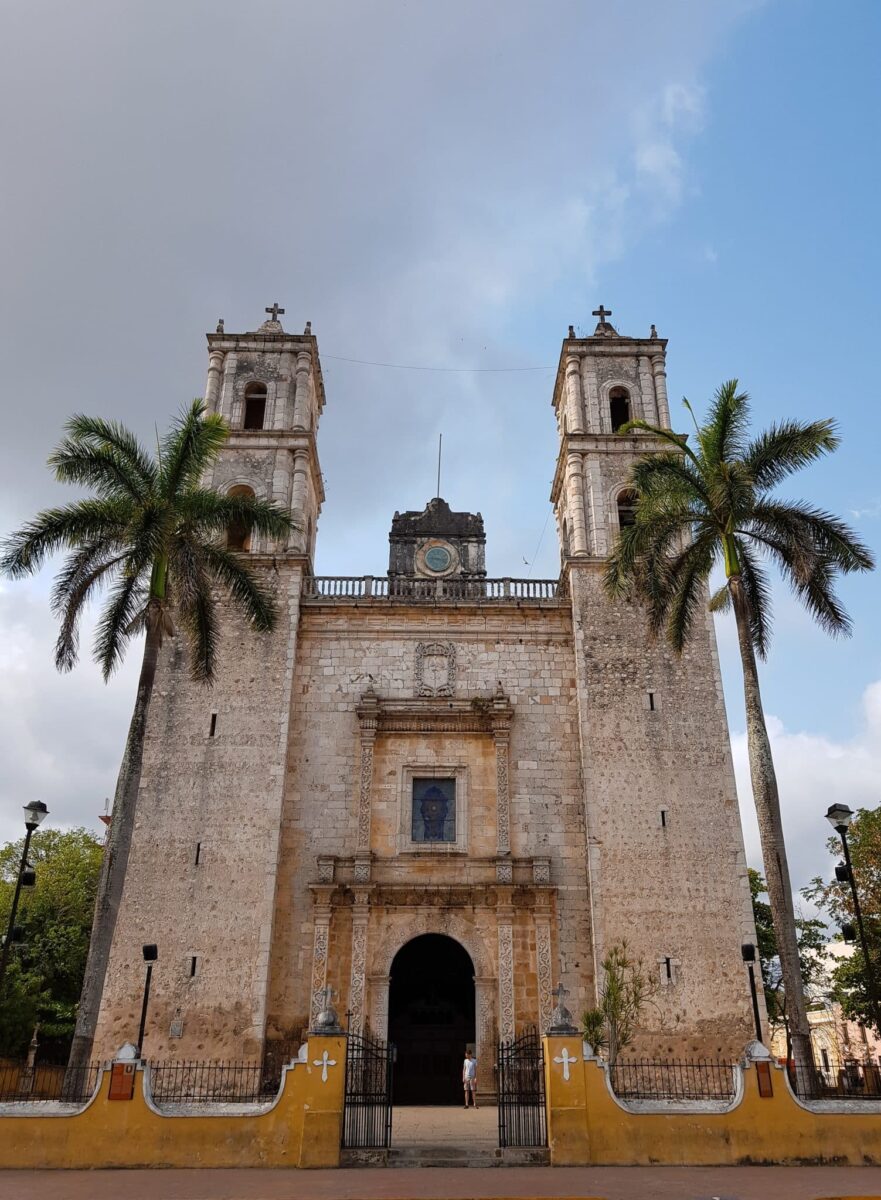 14 Must Do's when visiting Merida
Meridanos like to say Merida is a safe city because there is nowhere to run to and violent crime is virtually unheard of here. That is not to say there isn't a crime, but in an area of great poverty and a burgeoning middle class, crime is that of opportunity and businesses are more likely to be robbed than individuals.
Merida is a distinct society due to its isolation from the rest of Mexico. When people think of the Yucatan they tend to immediately recall Cancun, Tulum and the trendy Caribbean coast areas. The gulf side of the peninsula is very different from the Caribbean side, but then all of the Yucatan is very different from the rest of Mexico.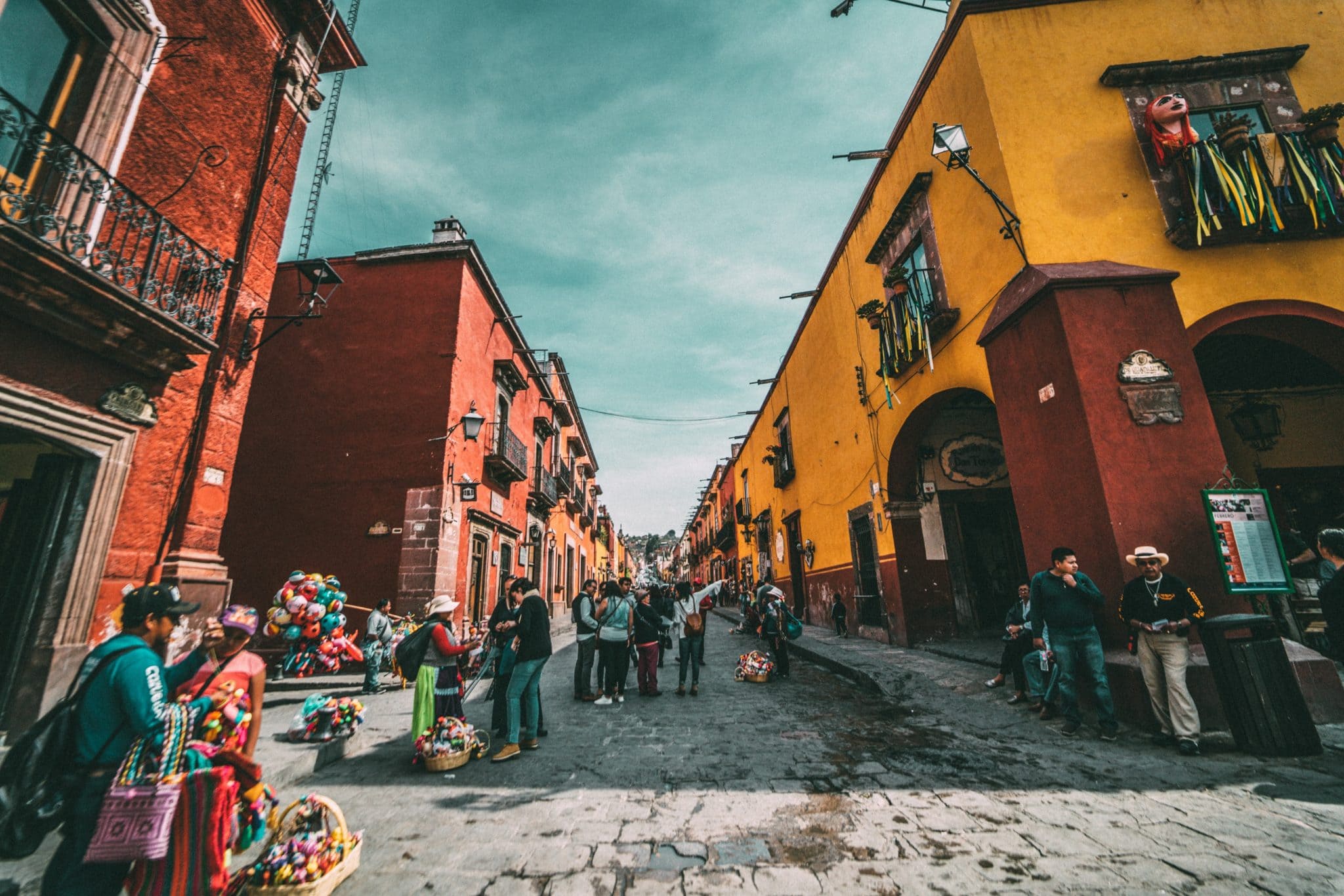 Paseo de Montejo
Merida is a brilliantly beautiful city; the Paseo de Montejo Boulevard was home to the sisal kings who engaged Parisian architects to build the Paseo based on replicating the Champs-Elysées. These architects then went on to build the rich their luxurious homes. Over the years after the sisal industry fell the rich who inhabited these homes found it necessary to sell the properties, many of which have now become international bank headquarters.
There is almost a Cuban atmosphere to some of the buildings that still need an investment angel to bring them back to their former glory. Starbucks has even taken up residence in a beautiful historical building with stunning wrought ironwork and original colonial features.
Centro Historico
The Paseo leads into the Centro Historico which is dominated by a series of parks that are beautifully laid out and within the special events are held on a regular basis. Meridanos love their culture and the squares are incredible places to see. The Centro Historico is very safe and although there may be some trepidation about walking around the bus station or some areas the police presence can be quite reassuring.
Check out the Santa Lucia Parque which features dancing, trova music and fabulous restaurants.
Traffic in Merida is chaotic at best the roundabouts seem to have no rhyme or reason and sometimes just simply don't go round. The system of one-way streets is mightily confusing but taxis are cheap and abundant and there are garishly decorated white horse-drawn carriages that carry as many Mexican families as tourists. One always asks what the taxi will charge before getting in but for the most part, the drivers are anxious to practice their English and are very kind to tourists.
Street food is just one of the many reasons to visit Mexico. In Merida, street food and Yucatecan cuisine is quite different from what you expect in Mexico. From tamales to refrescos and bebidas expect the unusual and give it a try.
Finding a place to stay in Merida is easy you will find some budget hotels and, superb luxury hotels to traditional fincas and plantation-style hotels.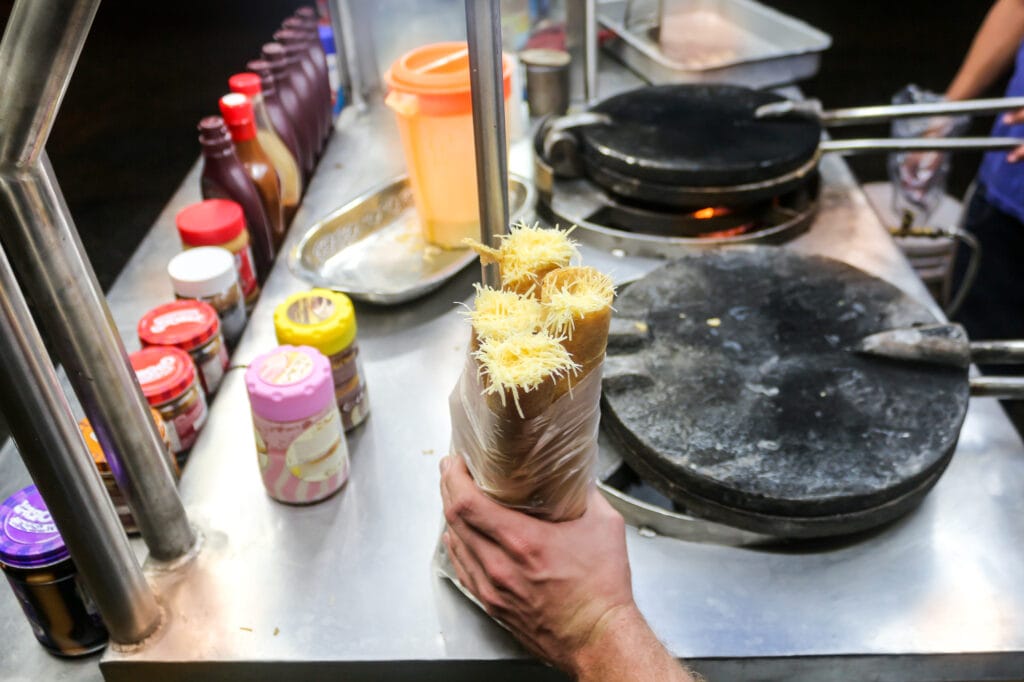 Jeremy and Kate from OurEscapeClause have written a great piece on the 25 Reasons You Should Backpack Mexico Next
Plaza Grande
Plaza Grande is the piece de resistance of Merida, located in the Centro Historico the plaza is ringed by beautiful limestone buildings painted with a variety of pastel colours. No manicured lawns here, palm trees, wildly colourful bougainvillaea trails everywhere, and the deep shade created by a variety of palms, cactus and climbing plants grants inside the soothing shade.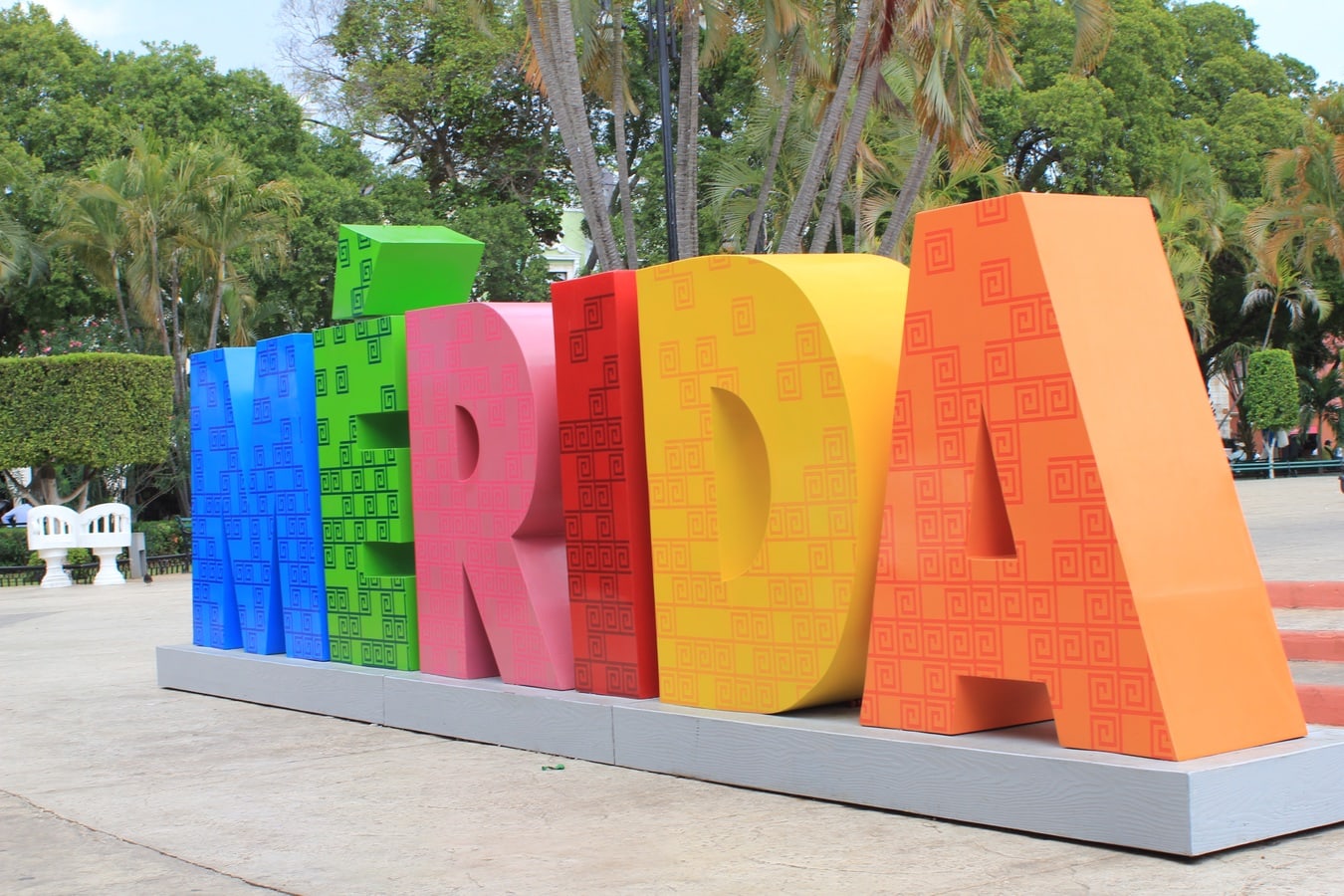 The square is a meeting place for Meridanos of all ages. Have a world-famous ice cream or simply go shopping in the air-conditioned stores to be the heat and humidity.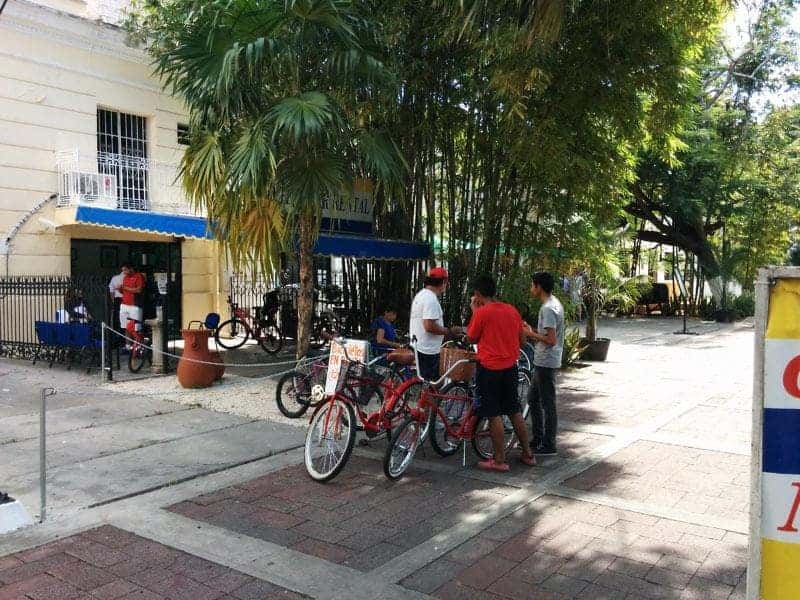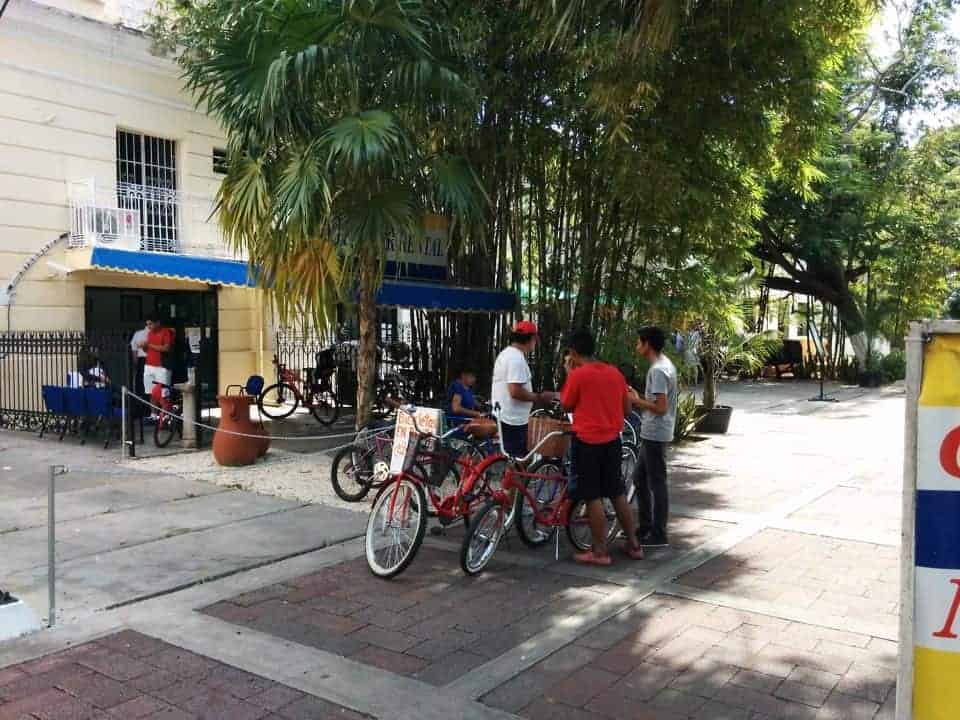 You will see a very strong police presence in Merida and throughout the Yucatan, and by the way, the vehicles you see will range from Municipal to State to Federal Police alongside Army vehicles. The lights on the vehicles will always be flashing and you will see many police stops in all areas of Merida, particularly on the way in and out of the City.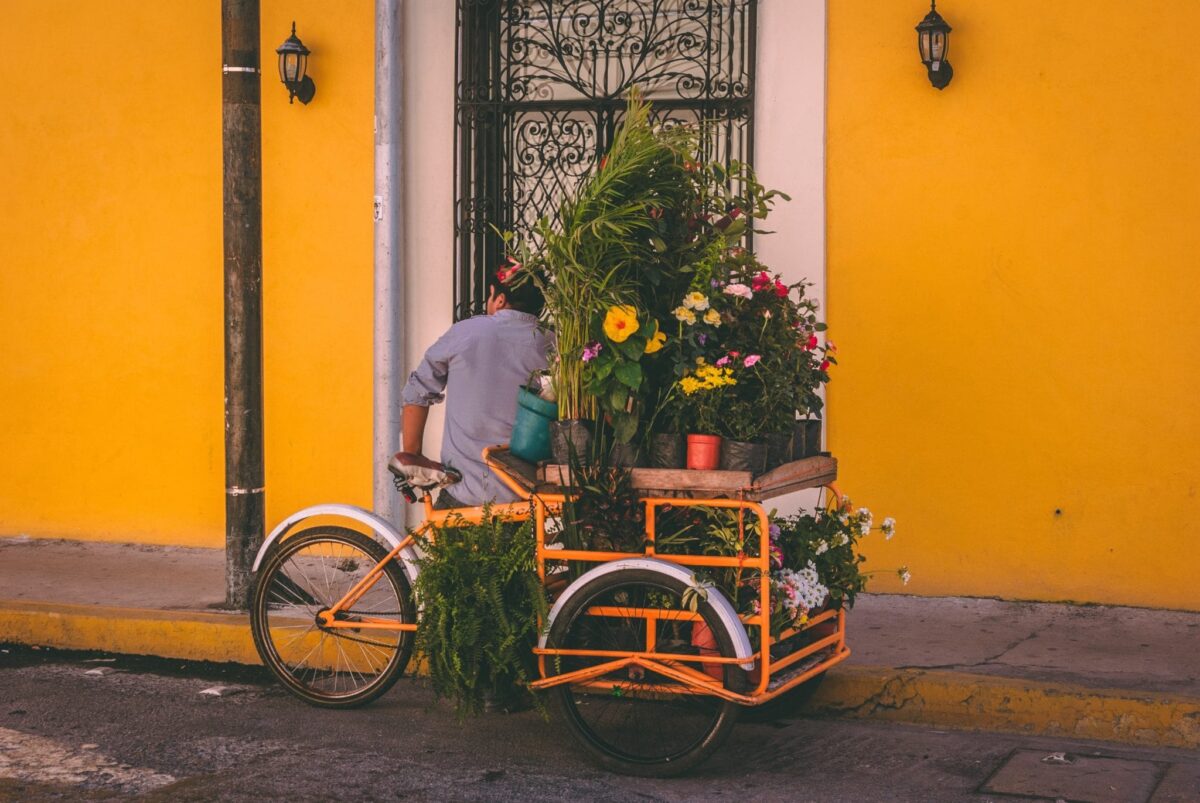 At virtually every corner there will be a few police officers and during the daytime hours when the banks are clearing out their vaults the army with full gear including M16's are quite visible. I have never felt safer than in Merida.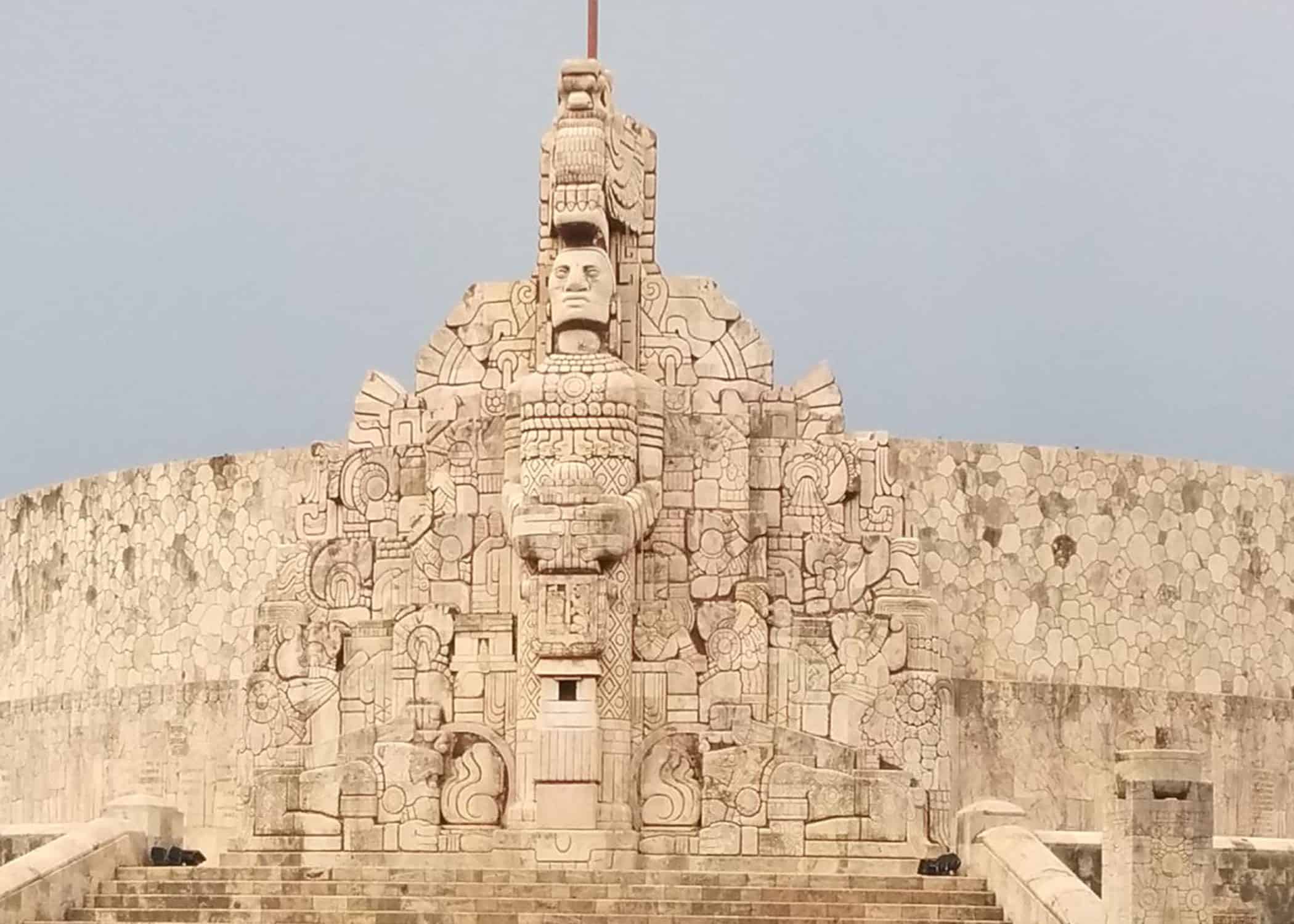 Street Food in Merida
While there is lots of street food in Mexico, generally speaking, the food in Merida is not your usual Mexican. Because of its multi-cultural heritage including Cuban, Dutch, Mayan, British and Mexican the food here varies considerably.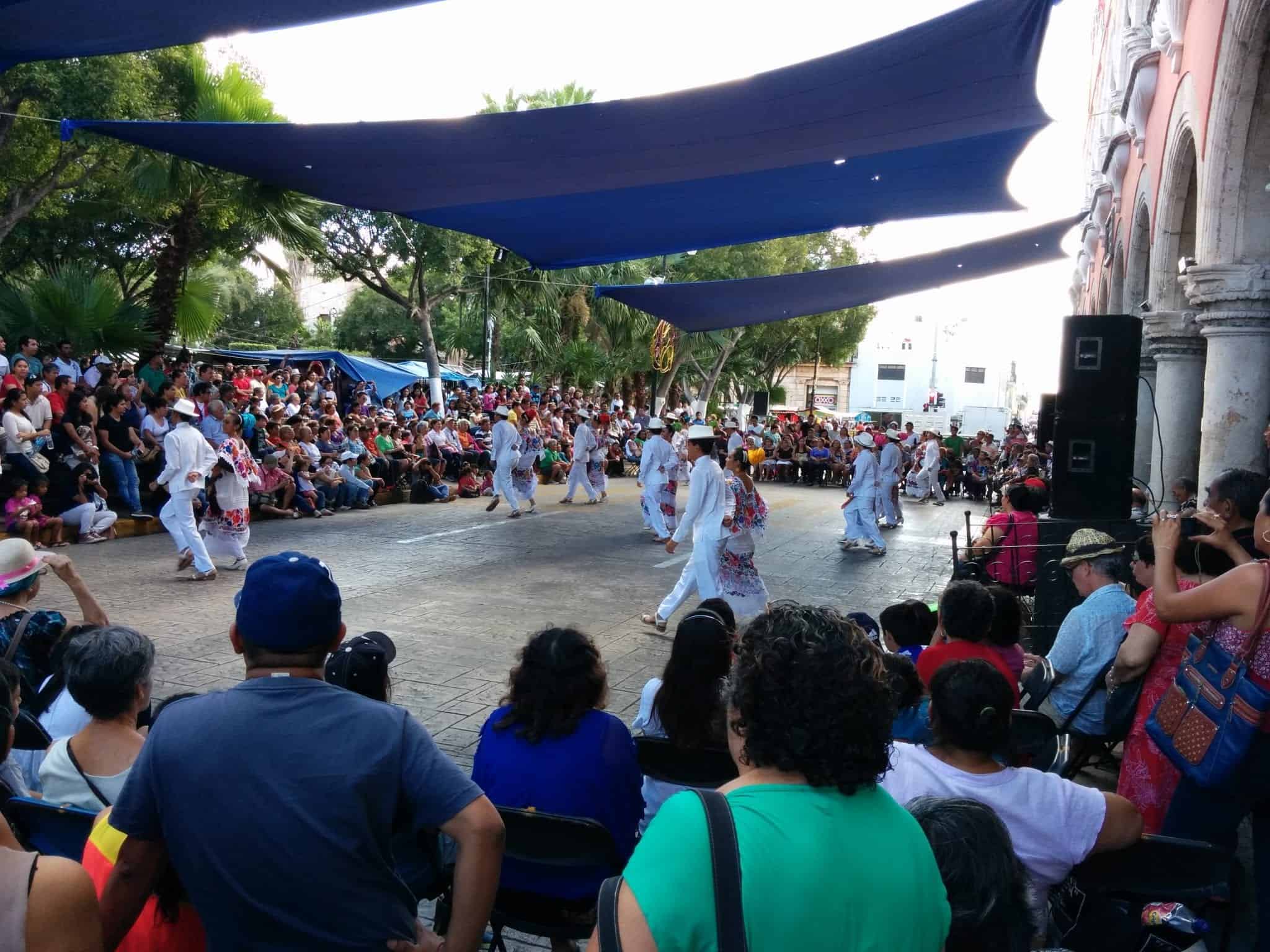 Lucas Galvez Market
A must-do in Merida is to visit the Lucas Galvez Market to learn all about Yucatecan Cuisine.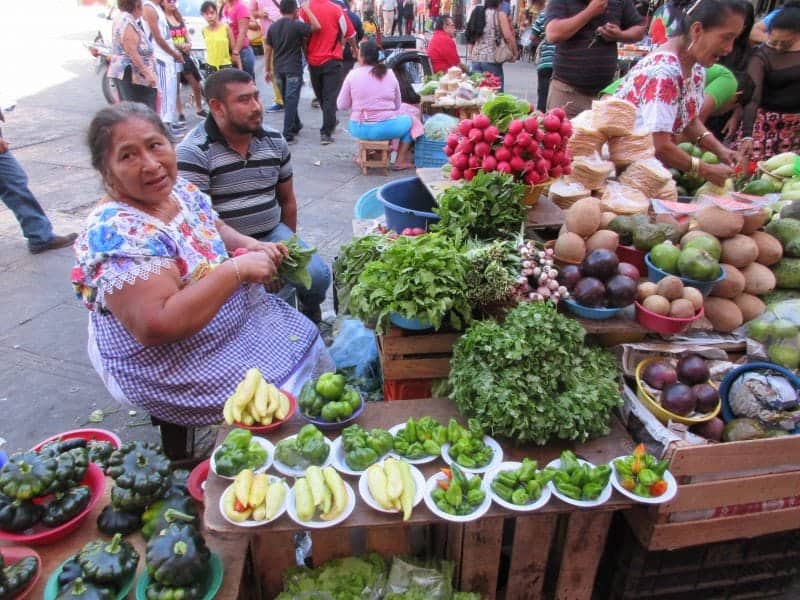 Dzibilchaltun
Merida is also quite centrally located you can visit a site called Dzibilchaltun which is just outside Merida, don't forget to take your bathing suit as there is an amazing cenote here to go swimming in.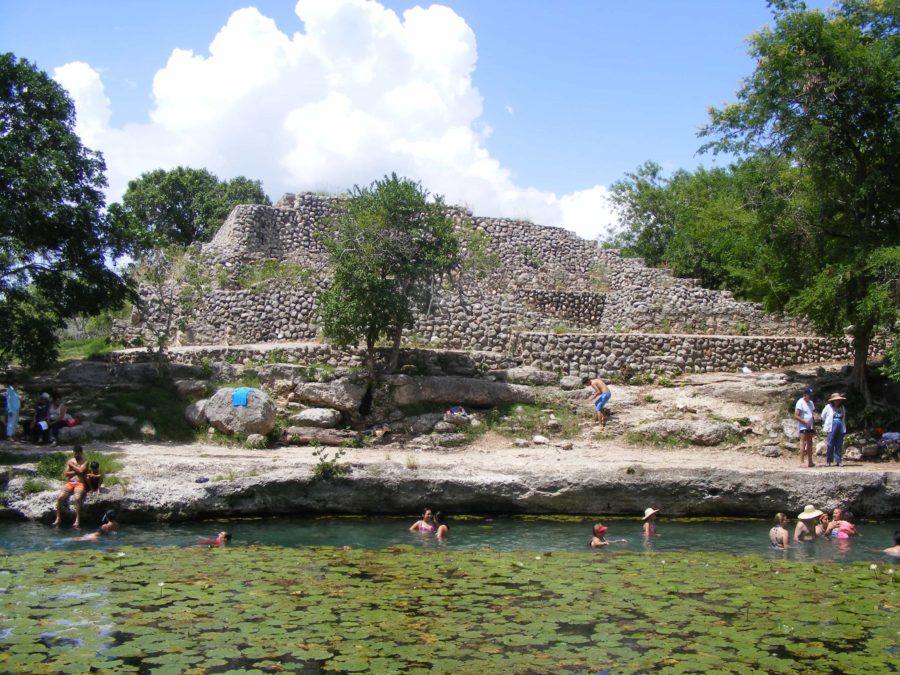 And if you have a hankering to live in Mexico permanently check out my Top tips for ex-pats in the Yucatan here.
Pin it for later