Pros and Cons of Living in Mexico
After many years of simply taking vacations in Mexico we decided upon early retirement that we would move to Mexico. We moved to Mexico from Canada, the Yucatan to be exact and specifically Chelem. Chelem is a small Mexican village on the Gulf of Mexico about half an hour from the Mexican City of Merida.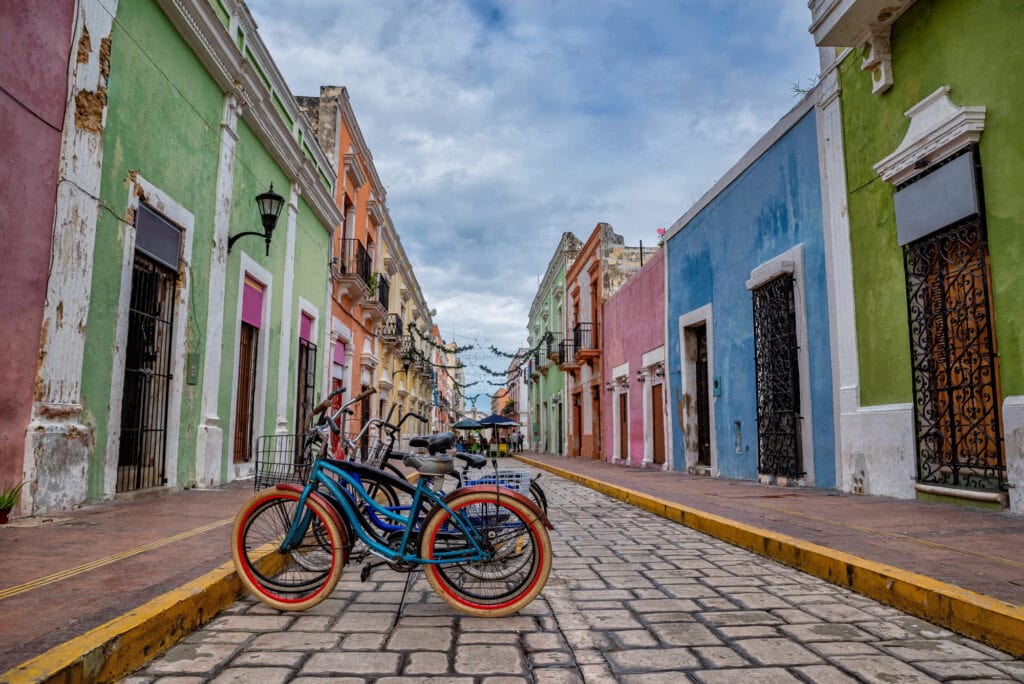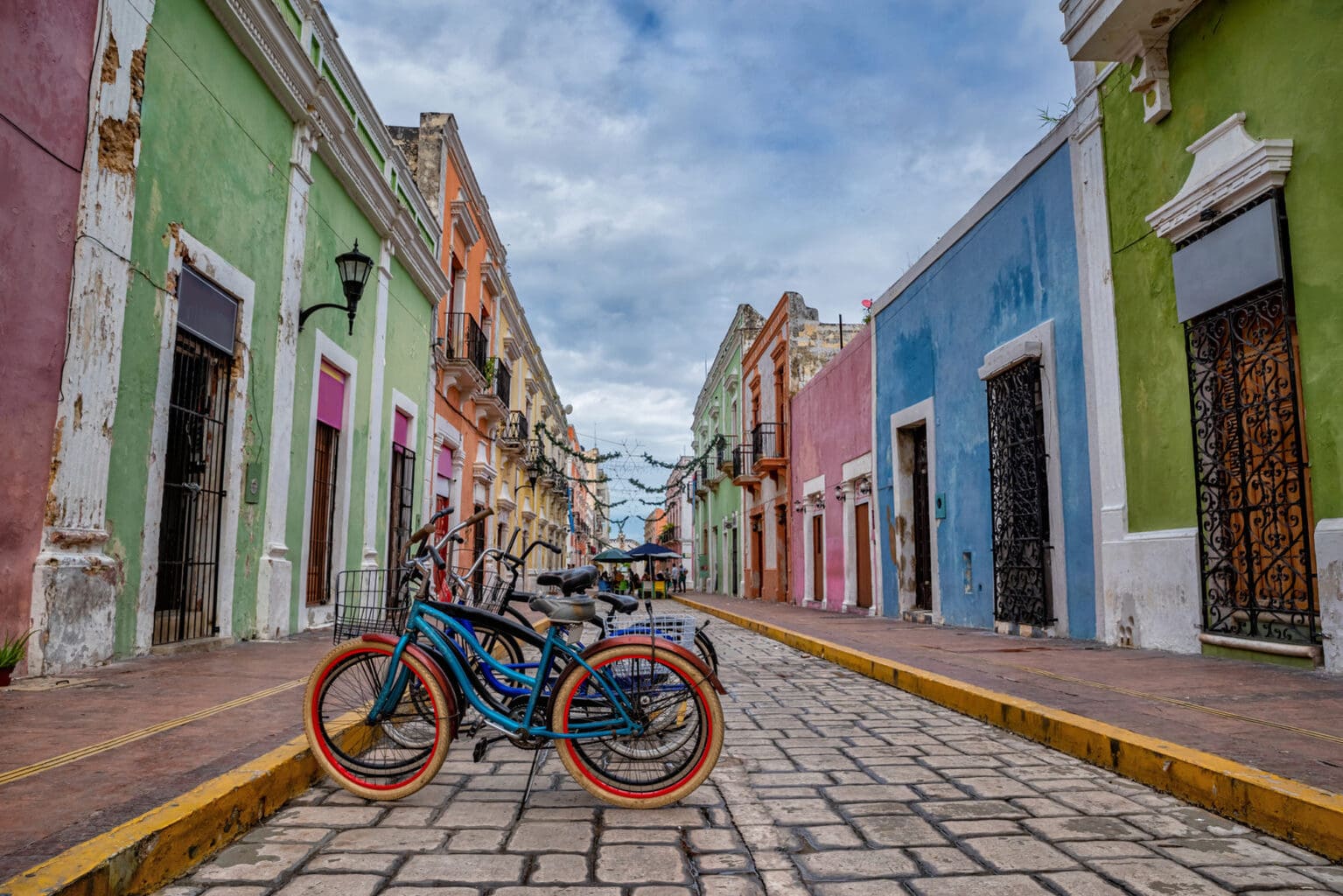 Mexico is the chosen location for many Americans and Canadians looking to retire as the cost of living and warm climates are almost irresistible.
Mexico is a popular destination for expats looking for a place to retire and Mexico has a lot to offer. With a low cost of living, delicious food, and many places to choose from, it's easy to see why many people consider moving to Mexico.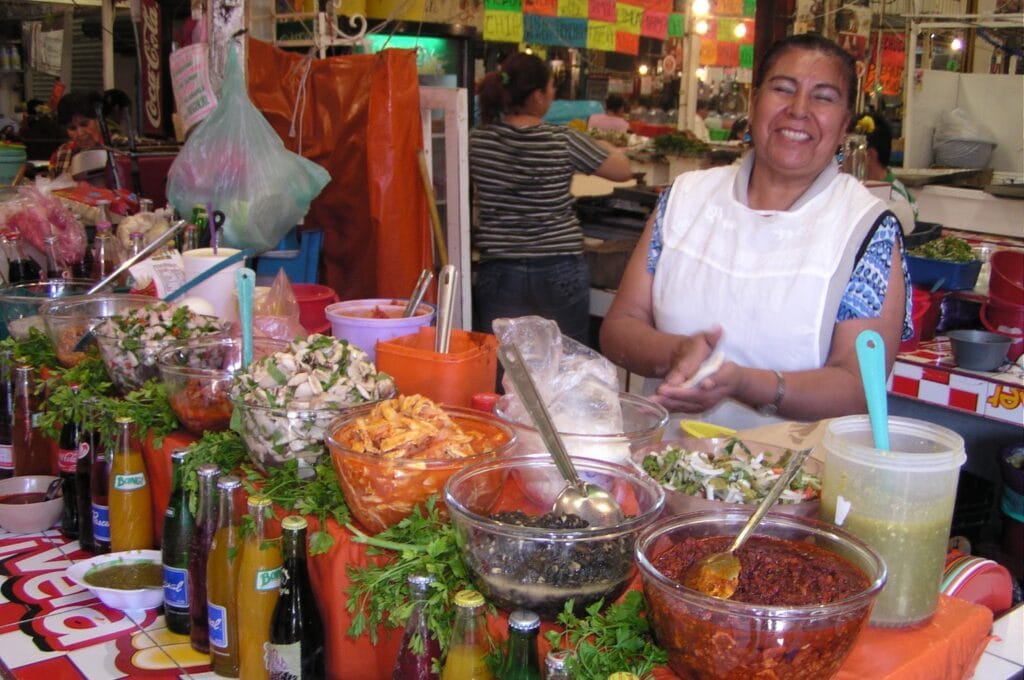 However, there are also some cons to living in Mexico, such as visa requirements, safety concerns, and language barriers. In this article, we'll explore the pros and cons of living in Mexico and help you decide if it's the right place for you.
List of pros and cons of living in Mexico
Low Cost of Living
One of the biggest advantages of living in Mexico is the low cost of living. Accommodation, food, transportation, and healthcare are all more affordable than in many places in the U.S. or Europe. Even in large cities like Mexico City, you can live comfortably without breaking the bank. If you're retiring in Mexico, your savings will go much further than in most other places.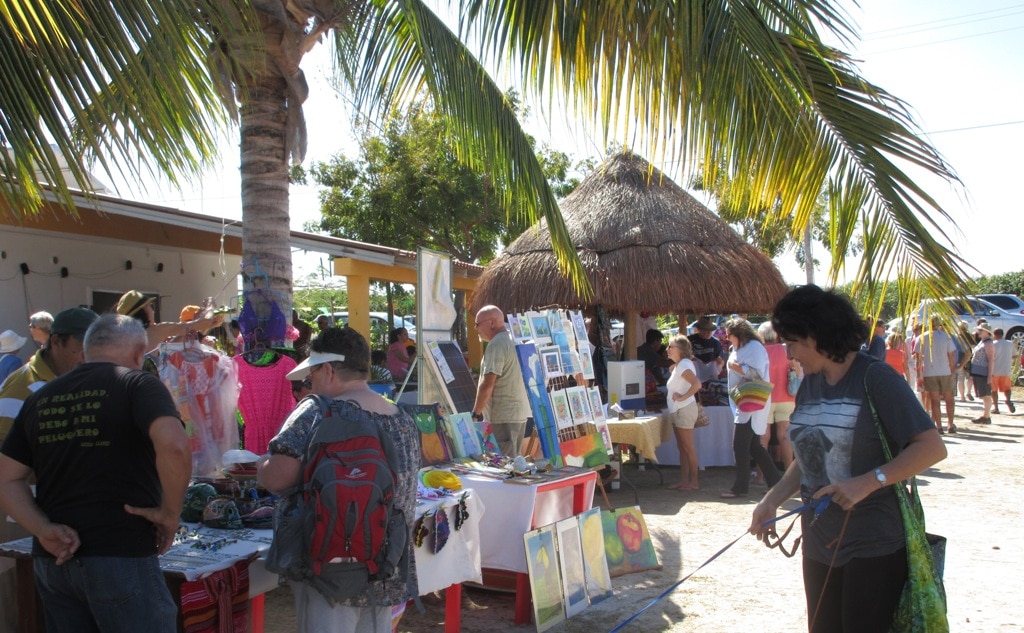 Great Mexican cuisine
Mexican food is known all over the world for its bold flavours and fresh ingredients. When you live in Mexico, you have access to an incredible variety of dishes, from street tacos to gourmet cuisine not to mention tequila. Whether you're a foodie or just love to eat, you'll be happy to know that you can enjoy delicious Mexican food every day.
Mexican food particularly Mexican street food is fabulous a good rule of thumb is to eat where the locals eat so if you see a big lineup for the food go for it.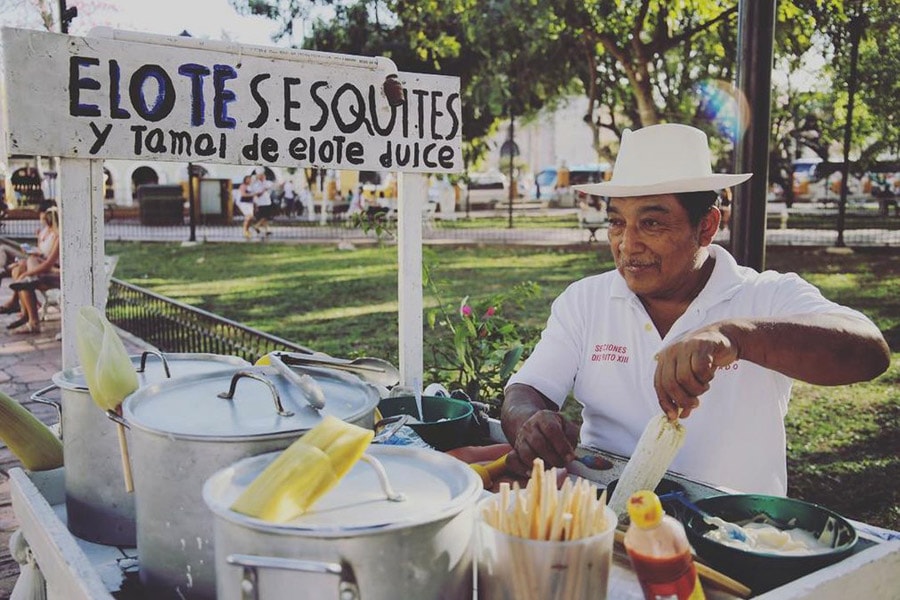 Another great rule is to try something new in the Yucatan two favourite treats include elotes which is corn on the cob, slathered in mayo, cotijo cheese and chile powder – delicious. Another is a Marquesita a crepe with Nutella and cheese, don't hesitate to try it.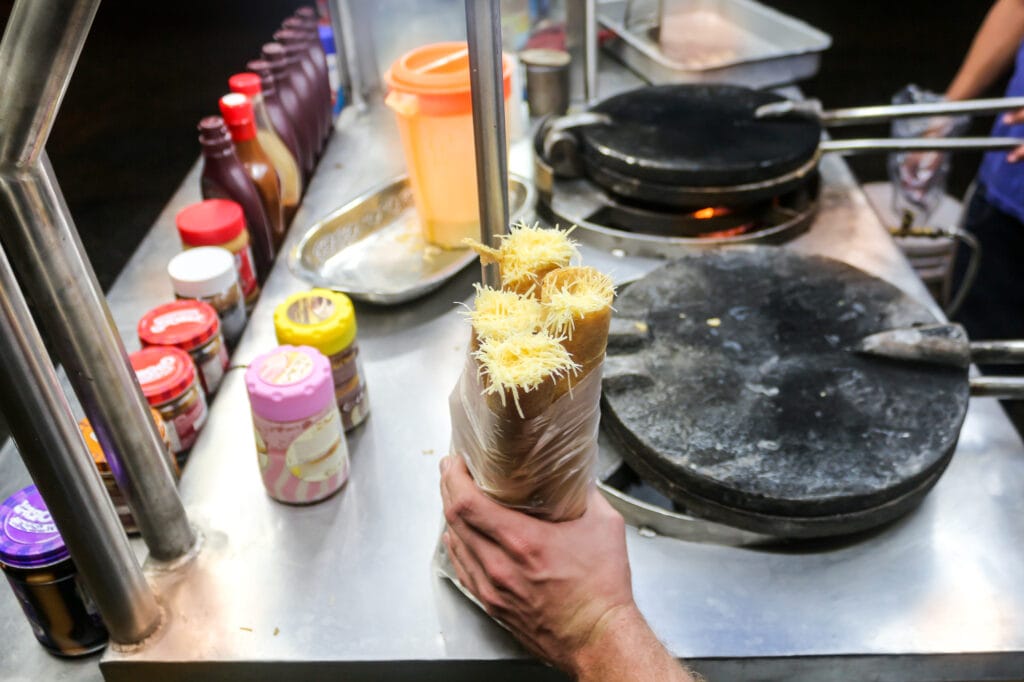 Wide variety of climates to choose from
Mexico is a big country with many different locations to choose from many are considered tropical locations. You can live by the beach in Merida or Playa del Carmen, Lake Chapala, Tulum, Cancun or in the mountains in San Miguel de Allende.
Mexico City, the country's capital, is a bustling metropolis with a rich cultural scene. No matter what kind of lifestyle you're looking for, you're sure to find a place to live in Mexico that suits your needs.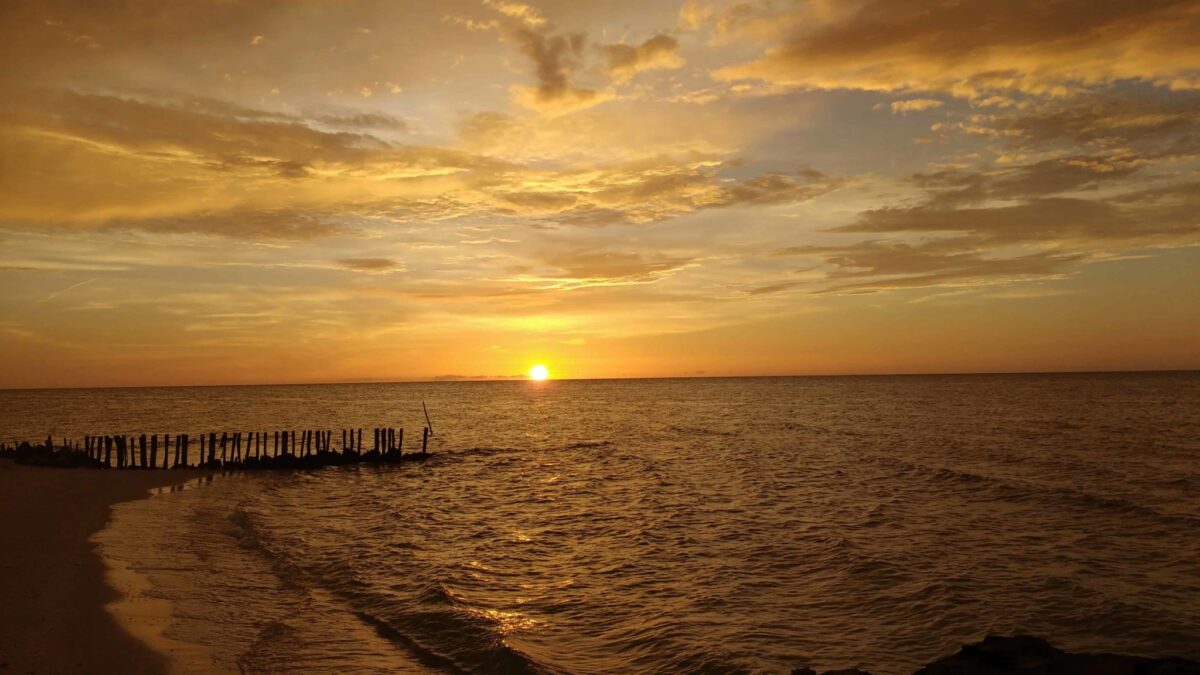 Cost of Living
If you are thinking about moving to Mexico the cost of living in Mexico is much cheaper than living in Canada or the United States. Rent, groceries, and transportation are all much more affordable here and you can find many North American businesses where you can get the items you want. Costco, Walmart, Mcdonald's, Krispy Kreme and many other huge corporate brands have locations in Mexico where you can get your favourite fast foods and comfort foods.
Summary of cost of living in Merida, Mexico
A family of four estimated monthly costs are $ 2,220 without rent
A single person estimated monthly costs are $619.8€ without rent.
Merida is 42.7% less expensive than Paris
Rent in Merida is, on average, 62.9% lower than in Paris
Monthly utilities and bills cost in Mexico
Electricity- $10-30 double that if you need air con
Water- $10-$20 usually billed bi-monthly, in Chelem we didn't have water bills as we had a well.
Gas (for cooking)- $30 always runs out when you are in the middle of cooking.
Internet- $25-30
Cellphone- $30 (600 pesos) For this, you'll get unlimited calls and texts in Mexico as well as about 30GB of data.
Cable TV- $30 (around 550 pesos). You might pay a bit more if you want a cable package with English channels.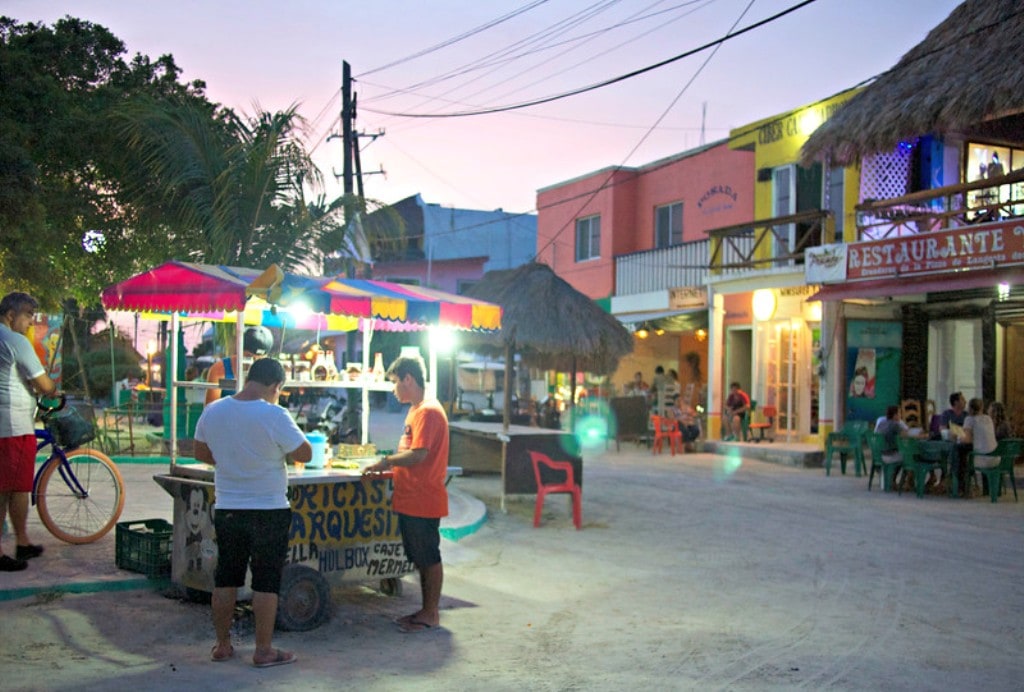 Expat Communities
There are many expat enclaves in Mexico and if you choose the area you are thinking of moving to you can learn before you move if there is a strong expat community. Expats tend to gather in specific areas where they know other ex-pats are and are safe for them. Merida for example is one of the safest cities in Mexico and has a large and active expat community. In the Yucatan, you can choose beachside communities such as Progreso, Chuburna, Chixulub and Telachac.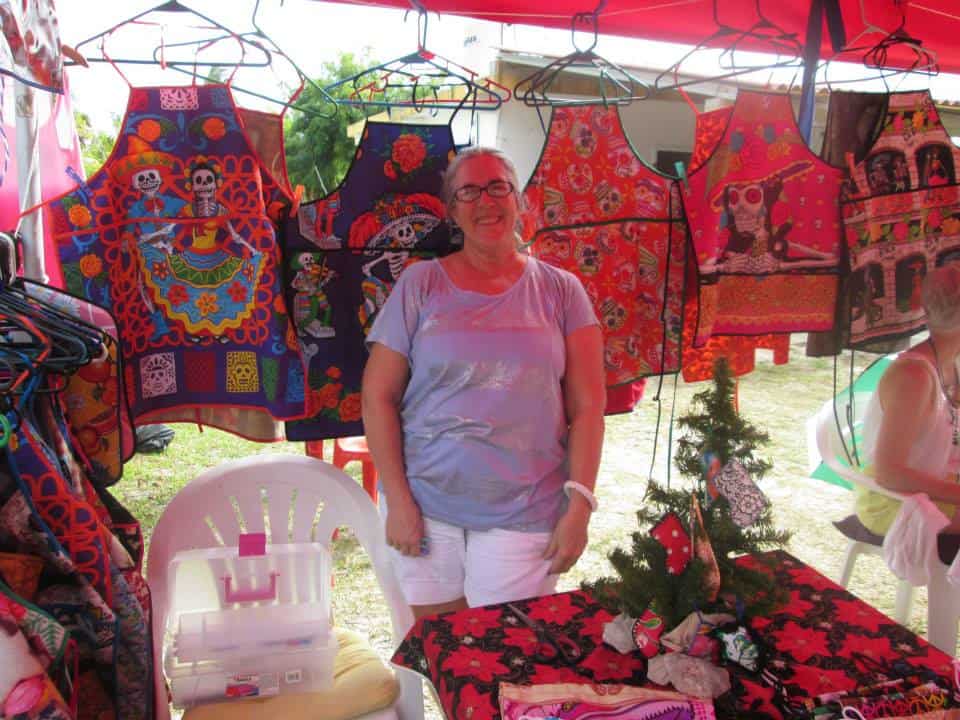 In the Yucatan where we lived there was a range of expats and many activities and groups to join. There can be a downside to this however, in some locations where there is not a lot to do a great deal of drinking and partying goes on. Some expats are racist and treat the Mexican people like servants and refuse to pay them a decent wage.
in popular retirement spots like Merida, Ajijic and San Miguel de Allende it becomes easy to make friends in Mexico and there are benefits of living in Mexico such as theatres, nightlife, clubs for activities such as bridge, sailing, language groups and much more.
History and Mayan Culture
Mayan culture is everywhere you look on the Yucatán Peninsula. The region was one of the places where the Mayans flourished for thousands of years. The influence of the Maya, the Spanish, the Dutch and North America is found everywhere in Mexico.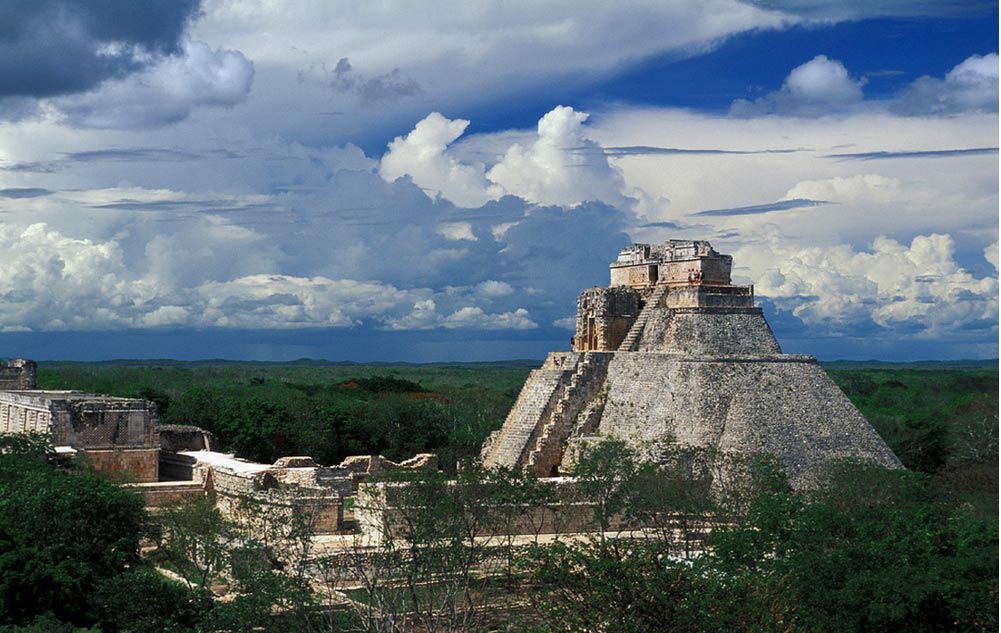 You can explore historic sites such as Uxmal, and Dizibichaltun, explore the legends of the Aluxes, visit colonial Campeche, swim in cenotes in the Yucatan, explore the food of Oaxaca and so much more.
Accommodation in Mexico
Renting a house
If you are not renting from an expat most landlords require a fiador. This is a guarantor who will agree to pay your rent if you default. It's basically a co-signer on your lease that acts as an insurance policy for the landlord.
In Mexico, you can rent a villa by the sea at a much more affordable rate than you can in North America. Whether you're looking for a long-term rental or just a villa or an apartment, you'll find lots of cheap accommodation options in Mexico. Depending on the location you choose rent is much more affordable and you will find you get a lot more for your money.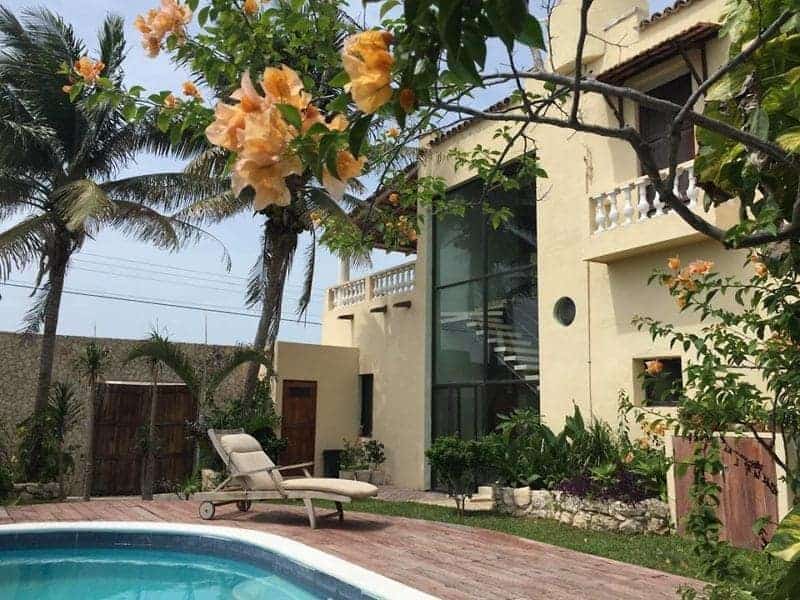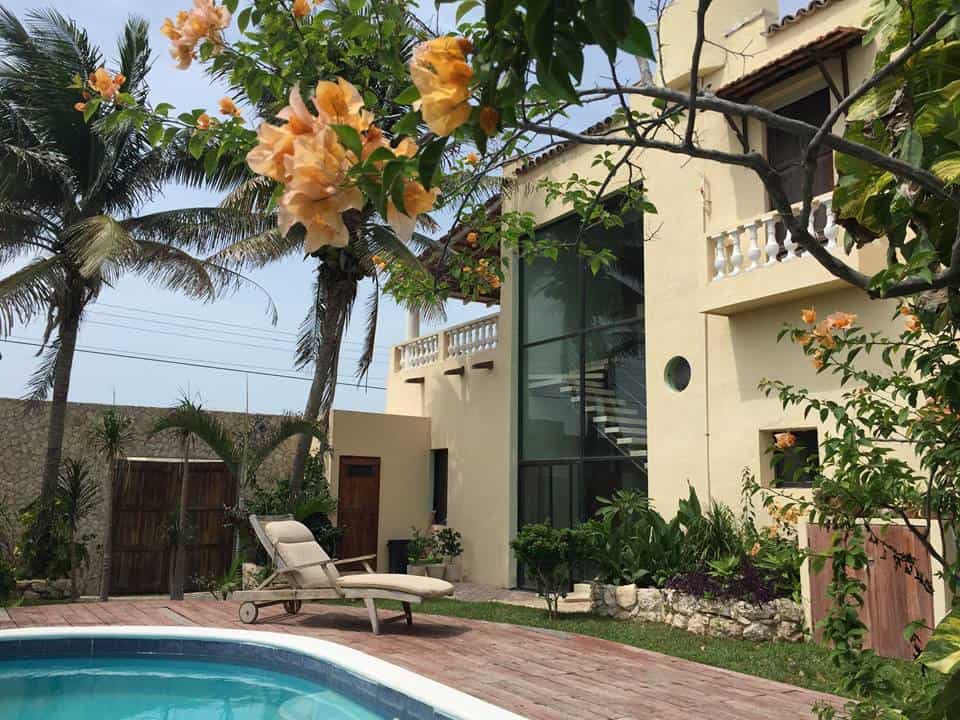 Rent an apartment
In most major cities you can easily rent an apartment or house with every modern convenience you can think of. We did find in many waterside locations like Chelem or Progreso the price of a good house or apartment was exceedingly high because the North Americans who rented them had remodelled and renovated to American standards so the quality was much higher than Mexican builds.
The average rent for a one-bedroom is about $500 USD. Meanwhile, houses go for about $1500 USD a month. Larger cities and beach locations will be much more expensive than smaller towns.
Real Estate in Mexico – Buying a house in Mexico
No matter where you decide to live in Mexico rent first that is the best advice anyone can give to a person wanting to retire in Mexico or move to any country.
Mexican property can be very tricky to purchase as ownership can often not be proved and in some cases, foreigners are not allowed to purchase property with sea views. Tread carefully if you decide to buy or build.
Buying a car in Mexico
You have to be a Mexican resident to legally register a vehicle in Mexico. This means that as a foreigner you must be on a Temporary or Permanent Resident Visa to register a car in your name. That said, rules differ from state to state and sometimes office to office. Check locally whether this is enforced.
It isn't difficult to buy a car but the registration process to put the car in your name can be incredibly onerous and many will hire a Mexican citizen to sit in the registration offices and complete the process for them.
Between a generally lower sticker price and the exchange rate on the dollar/peso, you'll likely be pleasantly surprised by the affordability of a new car in Mexico. This is probably the best reason for selling your car before you move to Mexico and buying a new one when you arrive.
Prices vary, of course, but for example, as of fall of 2022 the average cost of a basic car like a 2022 VW Golf is $310,000 MXN, or $15,500 US. In the US the retail price for the same car is just under $27,000 US.
The Weather
Mexico experiences a wide range of weather variations due to its diverse geography and climate. Here are some key points about the weather in Mexico:
Depending on your heat preference and what humidity you can stand the climate in Mexico can be one of the biggest pros for living here.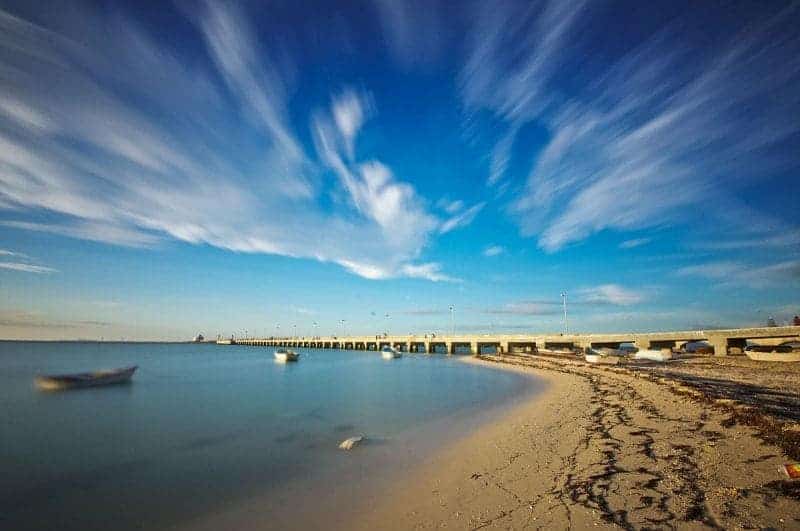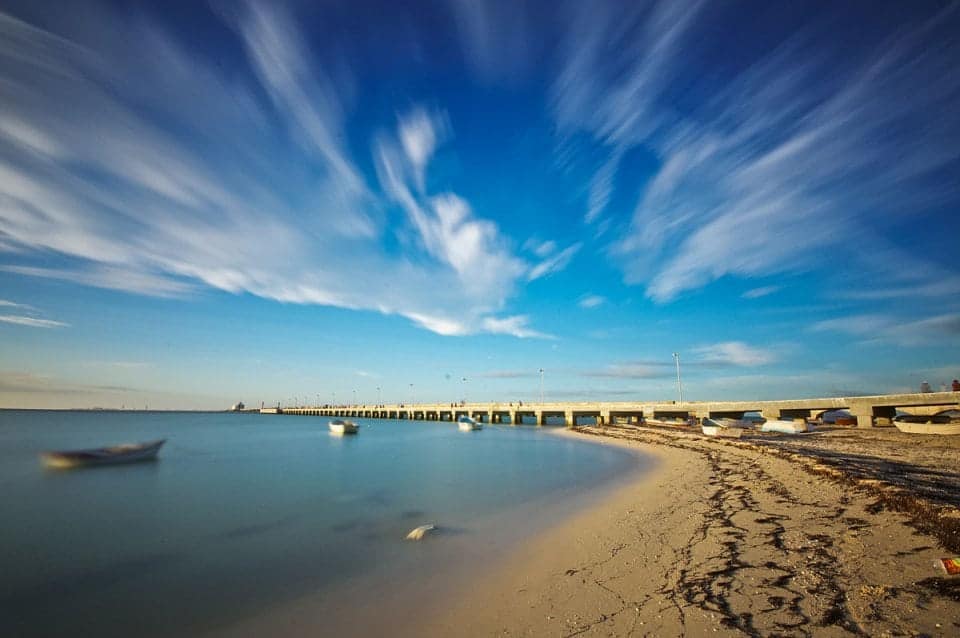 Coastal Areas: Mexico has long coastlines on the Pacific Ocean, the Gulf of Mexico, and the Caribbean Sea. Coastal regions generally have a tropical or subtropical climate with high temperatures and humidity. These areas experience hot summers and mild winters.
Interior Plateau: The central part of Mexico, including Mexico City, is situated on a high plateau. The climate in this region is temperate with mild summers and cool winters. Mexico City enjoys mild temperatures throughout the year, but it can get chilly during the winter months.
What are the Cons of Living in Mexico?
Visa Requirements
If you're a foreigner thinking of moving to Mexico, you'll need to go through a visa process. The requirements can be quite strict and may include a background check, medical exam, and proof of income. Depending on your situation, it may take several months to obtain a visa. Once you're in Mexico, you'll also need to renew your visa periodically. This can be a hassle and may require you to leave the country.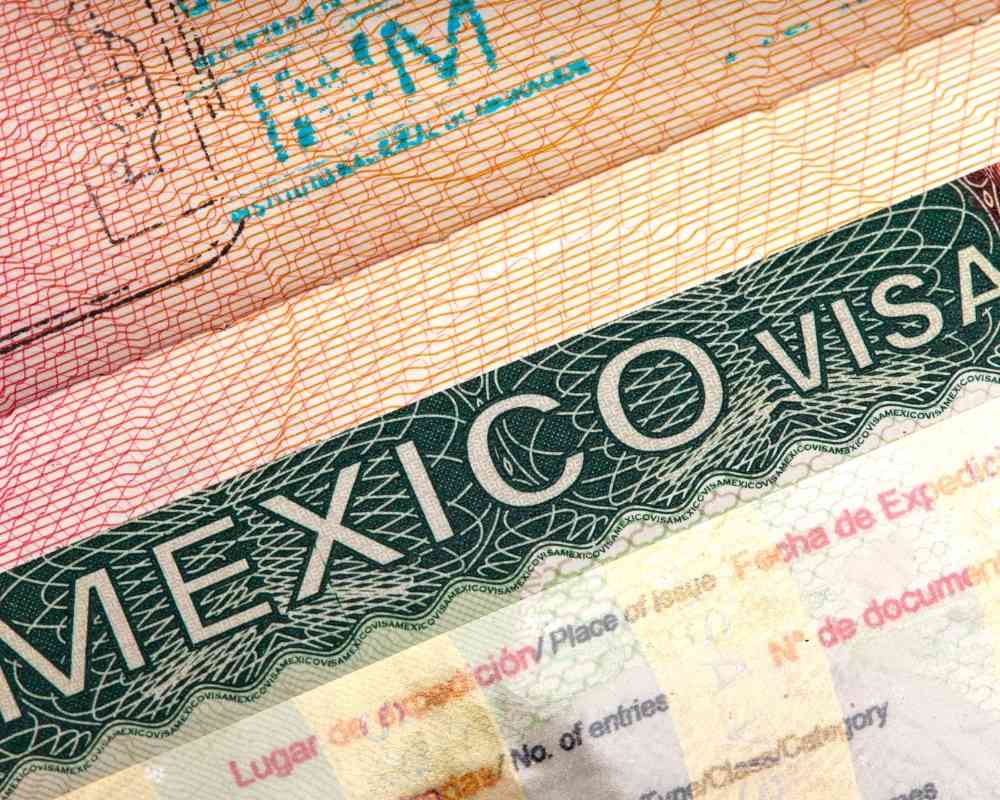 Visa Requirements for Those Who Want to Work in Mexico
If you're a foreigner who wants to work in Mexico, you'll need to obtain a work permit. This typically involves having a job offer from a Mexican employer and going through a visa process.
How to Stay in Mexico for More Than 180 Days
If you're a tourist in Mexico, you're typically allowed to stay for up to 180 days. If you want to stay longer, you'll need to apply for a temporary resident visa. This allows you to stay in Mexico for up to four years.
Options for Digital Nomads and Freelancers
If you're a digital nomad or freelancer, you may be able to work remotely from Mexico without needing a work permit. However, you'll still need to go through a visa process to stay in the country for an extended period of time.
Americans and Canadians can stay in Mexico for 180 days without a visa, regardless of whether you are working or there for pleasure.
However, to help document your stay in Mexico, you'll need a Forma Migratoria Multiple (FMM), basically a tourist card, that you can show at the border into Mexico.
You will need a new one every time you leave and re-enter Mexico.
It costs about $20 USD and takes a day or so to process.
Other visa options include:
Banking in Mexico
Setting up a bank account in Mexico can be a struggle due to the usual Mexican bureaucracy but we did find many banks that have English-speaking staff who are usually assigned to looking after ex-pat accounts including the set up of an account.
You'll need your visa, passport, and proof of address which can include a utility bill for electricity or water.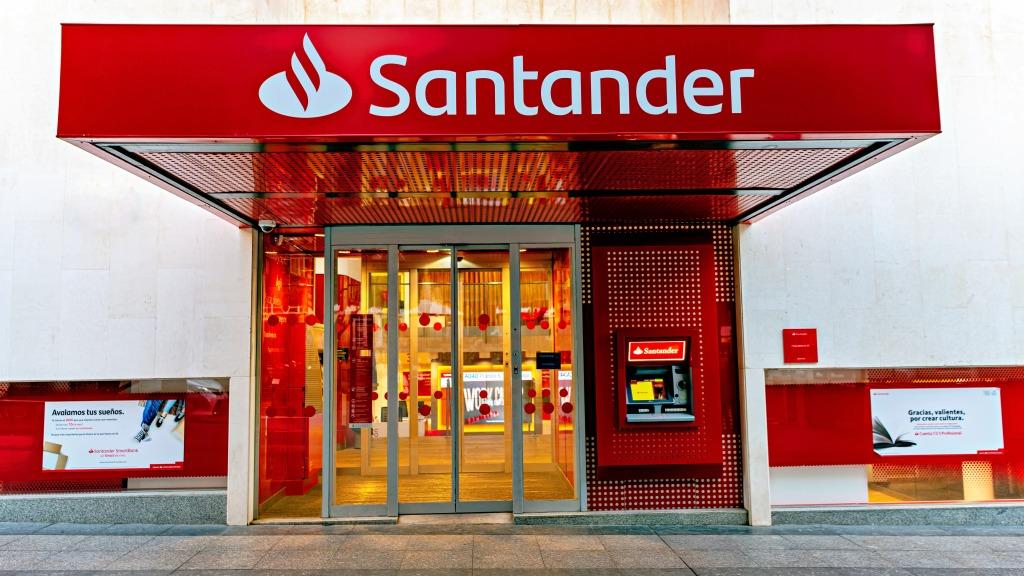 Internet Reliability
Depending on your location in Mexico it may be very difficult to get a good internet signal or have access to wifi. Many cities are now offering wifi but at the beach, an internet signal can be limited at best.
Crime and Safety Concerns
Mexico has a reputation for high crime rates and safety concerns. While some areas are perfectly safe, others can be dangerous, especially at night. It's important to do your research and choose a safe place to live. Make sure you take precautions like not carrying large amounts of cash and being aware of your surroundings.
The Weather
Hurricanes: Mexico is susceptible to hurricanes, especially along its coastal regions. The hurricane season generally runs from June to November. During this period, the Yucatan Peninsula and the Pacific coast are particularly prone to hurricanes and tropical storms.
Rainy and Dry Seasons: Mexico has distinct rainy and dry seasons. The rainy season typically starts around May or June and lasts until October or November. During this time, regions across Mexico receive varying amounts of rainfall, with some areas experiencing heavy tropical downpours.
Language Barrier
Another challenge of living in Mexico is the language barrier. While many Mexicans speak English, it's still important to learn Spanish if you want to fully integrate into Mexican society. You'll be able to navigate day-to-day tasks much more easily if you can speak the language. If you're not fluent in Spanish, it may be difficult to make friends or fully experience Mexican culture.
Culture Shock
You may think that if you speak great Spanish you will fit into Mexican culture and Mexican communities easily but this is not always true as you will always be considered a privileged North American. It doesn't matter how long you live there you will never be fully accepted but you will make great Mexican friends and become like family within your chosen community.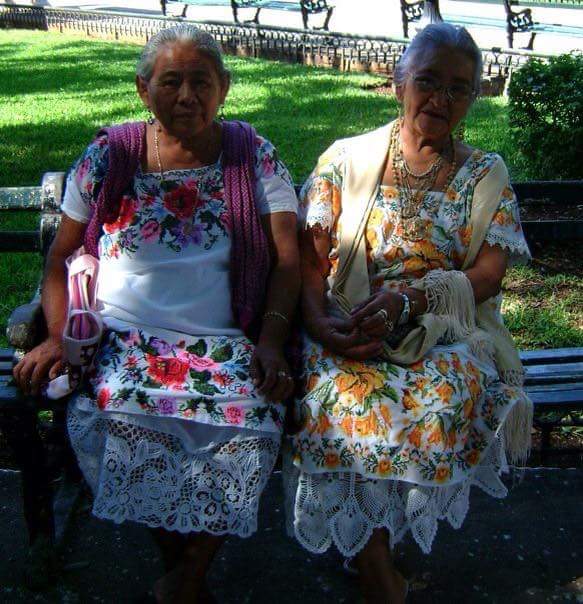 It is important to realize that fluency in Spanish alone does not guarantee seamless integration into Mexican culture and communities, as you will inevitably be deemed a privileged North American. Despite residing in the region for an extended period, complete acceptance is unattainable. Nevertheless, forging strong friendships with locals and becoming an integral part of a specific community can lead to familial bonds.
Mexican citizens are incredibly friendly and helpful even if your Spanish is terrible people are generally very customer service orientated (unlike in France where I am currently living).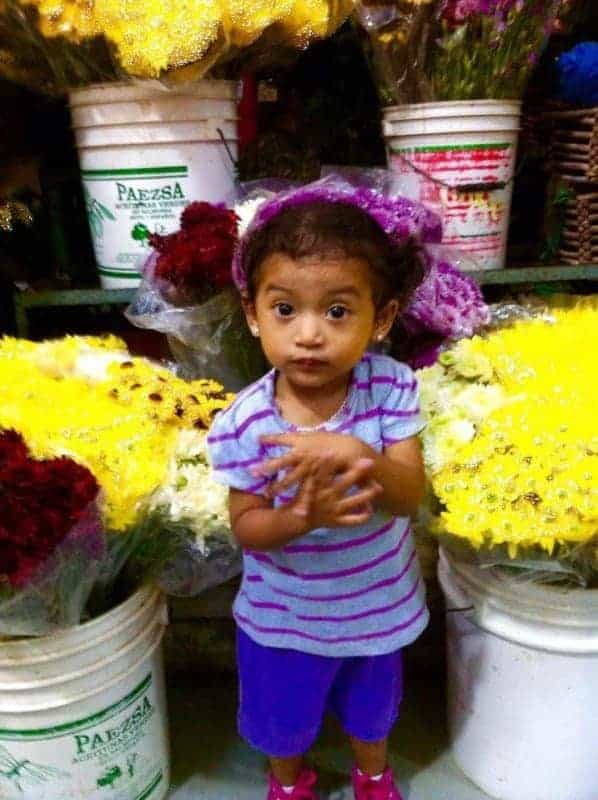 Don't drink the water
In Puerto Vallarta and other larger very touristed regions, the water is drinkable and in most small communities like those in the Yucatan, you must always buy large bottles of drinkable water.
In some locations such as the Yucatan the wastewater systems are non-existent and you can't even flush toilet paper as your septic system can't handle it. In several areas, including the Yucatan, the available water is not safe for drinking, and one has to purchase safe and sizable bottles of water. In such places, basic facilities like wastewater systems are non-existent, and even flushing toilet paper is a luxury due to the fragile septic system.
Mañana – tomorrow
That famous Spanish word mañana – used all over Mexico it simply means wait and they will get round to whatever it is you need in time. Learning to slow down is the hardest thing most North Americans can do.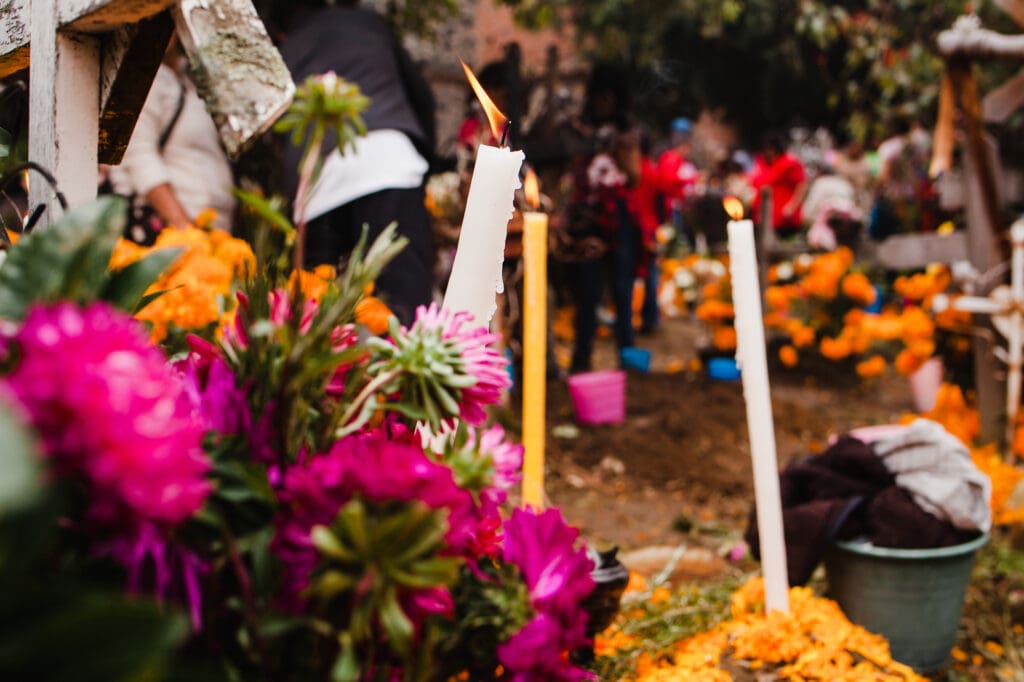 Corruption and crime
Bribes are quite normal. Regrettably, Mexico has a lengthy chronicle of corrupt practices. It is imperative that you take note of this aspect before relocation. The administration officials have exhibited and persist to do so, a tendency towards the acceptance of bribes although they are trying to stop this.
When we went banking we often saw truckloads of Law Enforcement personnel wearing many shades of army uniforms carrying automatic weapons or guarding local banks. After a while, we began to think this was normal and in Mexico it is.
Low Local Salaries
Because the cost of living in Mexico is low this means that salaries are very low for locals and expats alike. The average salary in Mexico is in pesos and varies widely depending on various factors. As of 2023, the average monthly salary in Mexico in pesos is approximately 25,000 MXN or about 1,400 USD.
Mexicans love a party
Often at the beach on a holiday you will find dozens of Mexican families celebrating together. Every age group is involved and often there are huge speakers set up to spread the music as far as it will go. Many times at the beach we had to listen to music and celebrate very loudly throughout the night.
We didn't find this to be a con really it was sort of refreshing to see Mexican families celebrating together after a hard week's work.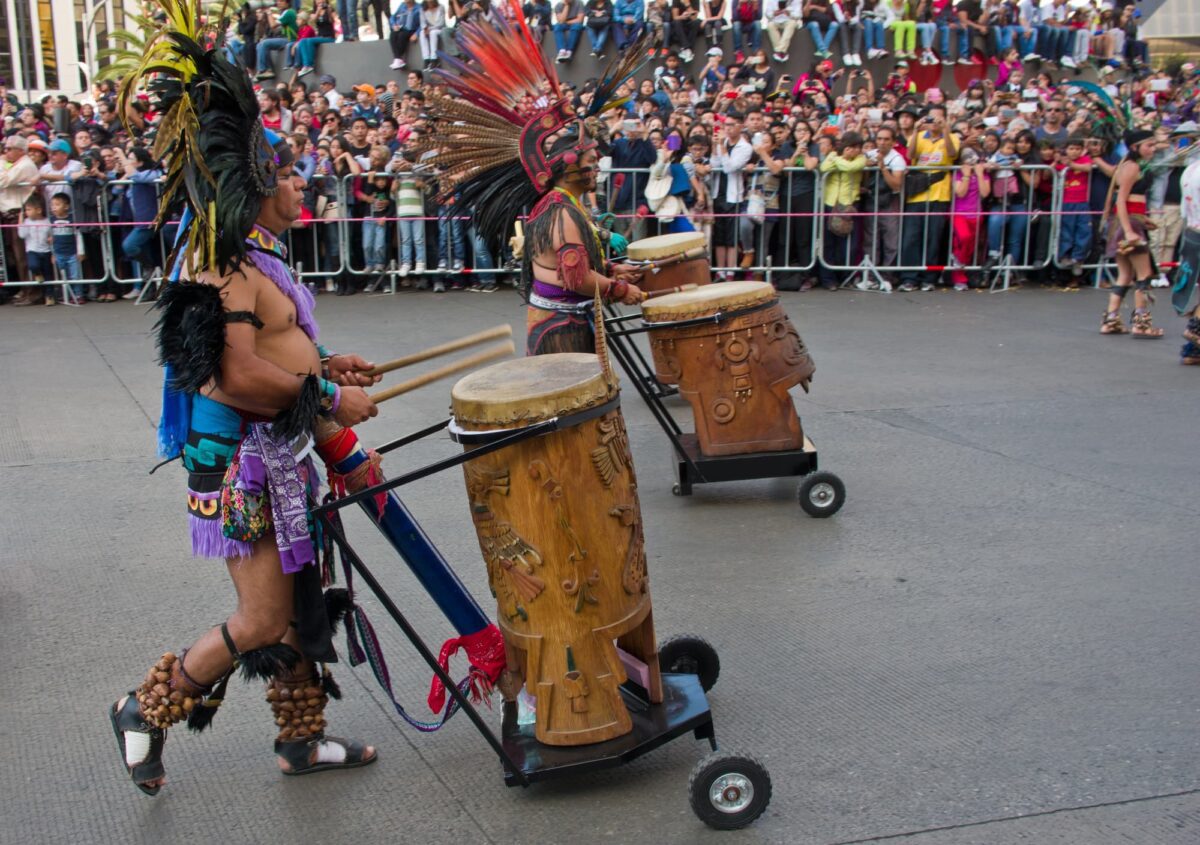 Mexican Bureaucracy
One of the hardest things you'll probably experience living in Mexico will be dealing with any government agency in Mexico. Whether it is an expat or a Mexican everyone agrees that Mexican bureaucracy is not only frustrating it is incredibly inefficient.
Public Healthcare in Mexico
The Instituto Mexicano del Seguro Social or IMSS is Mexico's national healthcare program. Foreigners who are living and employed in Mexico are eligible for IMSS coverage.
It is a popular resource for working ex-pats with temporary or permanent residency visas. It can be difficult to get great healthcare if you have language difficulties but this is also due to a lack of resources so you might be wise to take out a private healthcare policy which is not terribly expensive compared to North American prices.
First-rate hospitals can be found in most medium to large cities in Mexico. One of the advantages is that the cost of treatment in Mexico is typically half of or less than what you'd expect to pay in the US. The price difference also applies to prescription drugs.
Taxes
Do prices in Mexico include sales tax? Sales tax in Mexico (IVA) is 16%, many restaurants and retailers will mark prices as IVA Included, but if you are unsure, ask.
As an expat living in Mexico even if you're retired you still need to file a U.S. tax return every year — federal taxation is based on citizenship, not place of residence.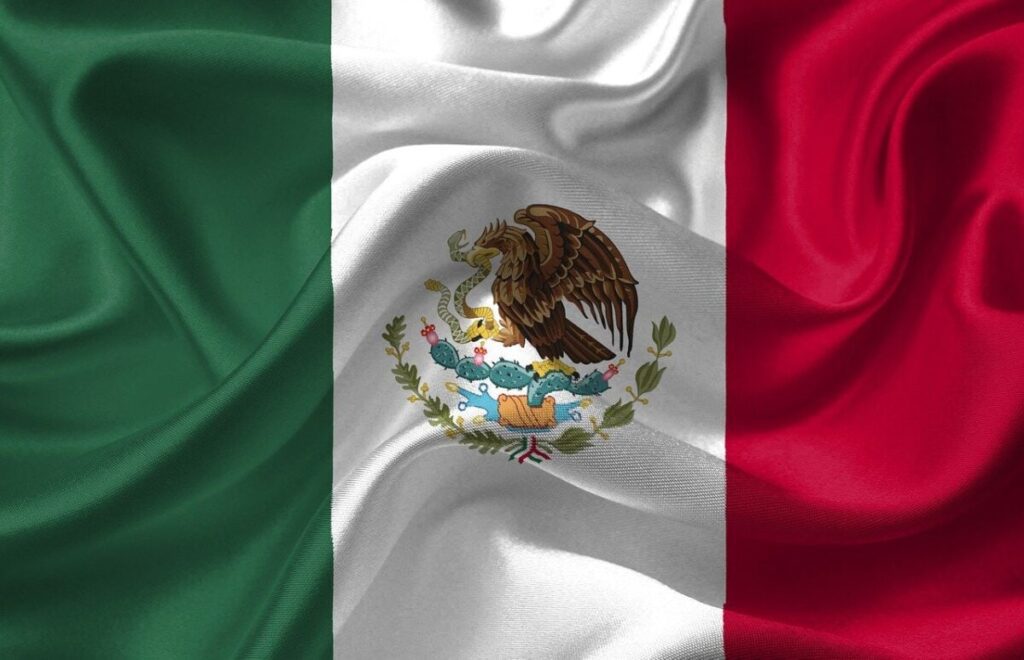 Is Mexico a Good Place to Live for Expats?
Large Expat Community
Mexico has a large expat community, especially in popular locations like Puerto Vallarta, Merida, Cabo San Lucas, and Playa del Carmen. This means that you'll be able to connect with other foreigners who are also living in Mexico. Many expats find that this community is supportive and helpful when it comes to navigating life in Mexico.
Advantages of Living in Mexico for Foreigners
There are many benefits to living in Mexico as a foreigner. The cost of living, as we've discussed, is much lower than in many other countries. The climate is also a draw for many people, especially those who are tired of cold winters. Finally, the culture and lifestyle in Mexico can be incredibly appealing, with a focus on family, community, and enjoying life.
Visa Options for Expats
If you're an expat looking to live in Mexico, there are several visa options available to you. For example, you can apply for a temporary resident visa, which is good for up to four years. If you have a job offer in Mexico, you may be able to obtain a work visa. Digital nomads and freelancers can apply for a temporary resident visa that allows them to work remotely.
What is the Cost of Living in Mexico?
How Much Money Do You Need to Live Comfortably in Mexico?
The cost of living in Mexico varies depending on where you live and your lifestyle. However, many expats find that they can live comfortably on around $1,200-$2,000 per month. This includes accommodation, food, transportation, and entertainment.
Comparing the Cost of Living in Mexico to Other Countries
Compared to countries like the United States or Canada, the cost of living in Mexico is much lower. For example, you can rent a one-bedroom apartment in Mexico City for around $500 per month. Healthcare is also more affordable, with many expats opting to pay for private health insurance rather than using the public system.
Expenses to Consider When Living in Mexico
When you're thinking of moving to Mexico, it's important to consider all of the expenses involved. For example, you'll need to factor in the cost of healthcare, transportation, and visa fees. You should also have a plan for how you're going to support yourself financially, whether through savings, a remote job, or another source of income.
FAQs: Retiring in Mexico Pros and Cons
Is it easy for an American to live in Mexico?
Nearly 2 million Americans have moved to Mexico for a better life in retirement. It is the most popular country for Americans and Canadians wanting to live abroad. Travel is easy from Mexico for friends and family to visit and the cost of living is much less expensive.
What is the best place to live in Mexico?
The safest place in Mexico is Merida, however other very popular ex-pat communities can be found in Puerto Vallarta, Tulum, Cancun, San Miguel de Allende, Riviera Maya, and Puebla to name a few.
What are Some Advantages of Living in Mexico?
Some advantages of living in Mexico include the low cost of living, delicious food, and warm climate. The culture and lifestyle in Mexico can also be very appealing.
Can I Make Friends Easily in Mexico?
While it can be challenging to make friends in a new country, many ex-pats find that Mexico is a welcoming and friendly place. Joining ex-pat groups or taking language classes are great ways to meet new people.
Mexico is a country with its own unique set of advantages and disadvantages when it comes to living there. While the cost of living can be relatively low and the weather is generally pleasant, safety concerns and limited job opportunities for younger people wanting to move to Mexico (unless you speak great Spanish) are hard to find.
Ultimately, whether or not Mexico is a suitable place to live depends on personal preferences and circumstances. It's important for anyone considering making the move to do thorough research beforehand in order to make an informed decision about this exciting but complex country.
Pros and Cons of other countries:
Pros and Cons of Living in France
Pros and Cons of Living in the UK
Pin it to save it

Latest posts by Faith Coates
(see all)