Mexican drinks: all the best Mexican drinks
These days travellers to Mexico tend to be obsessed with tequila thanks to the Mexican distillers who are teaching the world how to enjoy an artisanal Mexican drink. There's more to Mexico's best drinks than tequila though. Mexico's best drinks include many traditional Mayan drinks that use corn, fruit and chocolate as the main ingredients. There are also local traditional Mexican drinks suitable for kids and adults that are non-alcoholic.
Popular Mexican drinks include Jarritos, aguas frescas, horchata, tejate, Mexican ponche, margaritas, and Paloma cocktails. In Mexico, drinks are known as refrescos and bebidas thirst-quenching is an art in Mexico, from cerveza to agua fresca the creation of fresh and interesting refrescos has been elevated from the simple to the sublime.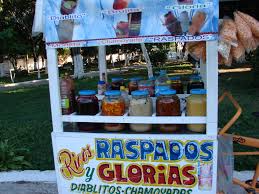 Refrescos or drinks in Mexico are generally speaking soft drinks or pop. Most soft drinks here are made with cane sugar and have a very different taste than those from North of the border made with high fructose corn syrup. Coke is the most popular refresco in Mexico other refrescos include Manzano a light bubbly apple-based soda, Limon a sparkling drink with Mexican limes and Naranja an orange sparkling soda. There's a lot to choose from in Mexico's best drinks.
What are bebidas in Mexico? Bebida simply translates as drink.
Xyuandbeyond is reader-supported. When you buy through links on our site, we may earn an affiliate commission. You can read my privacy policy here.
Want to move to Mexico this article has everything you need to know
26 Popular Drinks in Mexico
There is a huge variety of street food in Mexico and Mexican cuisine is some of the finest in the world and the accompanying delicious Mexican beverages can be very confusing. We can divide the best Mexican drinks into categories which are "beers", alcohol-based, fruit and flower-based, Coffee and Atole. The Mexicans have a talent for creating beautifully refreshing non-alcoholic drinks from fruits and flowers that are indigenous to the various regions. Of course, they are also masters of tequila and mezcal.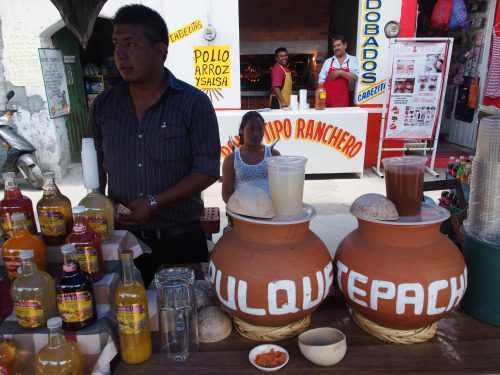 Non-alcoholic Mexican drinks: Most popular non-alcoholic drinks in Mexico
There is a wide variety of unique, refreshing, and delicious non-alcoholic Mexican beverages to explore. These delightful gems of drinks are perfect for various occasions, diverse palates, and any weather!
Jarritos
One of the most popular non alcoholic drinks in Mexico is a soft drink called Jarritos. Jarritos are the most popular brand of fruit-flavoured fizzy drinks in Mexico. They are naturally flavoured and much less carbonated than most soft drinks made in the USA. They come in delicious flavours like tangerine, pineapple, mango and watermelon and you can find them in pretty much every bodega or shop in Mexico. They can be found on any Mexican food stall as well.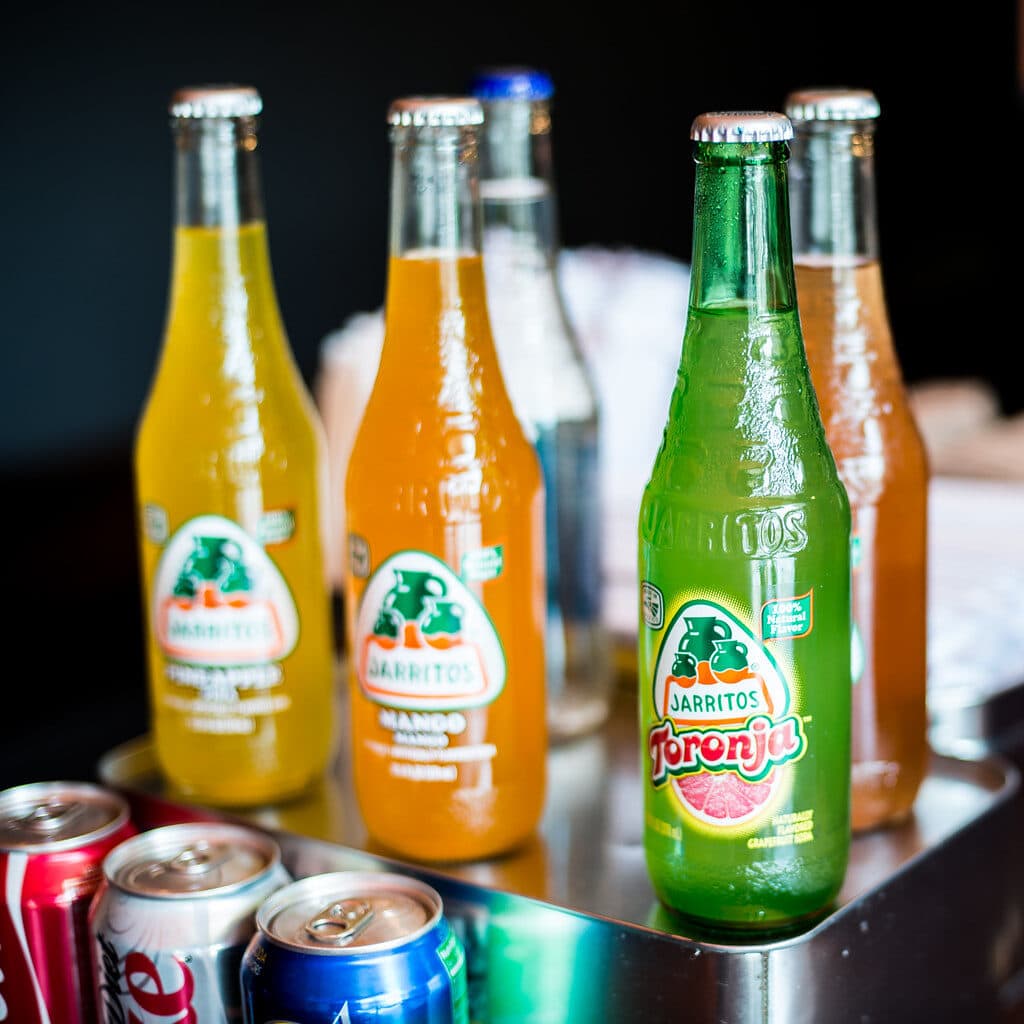 Agua Frescas – traditional Mexican drinks
Aguas Frescas (cool waters) are a combination of fruits, cereals, flowers, or seeds blended with sugar and water to make light non-alcoholic drinks in Mexico. Some of the more common flavours include tamarind, hibiscus, and agua de horchata.
You will see many signs across the Yucatan offering a variety of jugos, licuados, and aguas frescas.
Jugos are essentially a pure fruit juice
Licuados are refreshing smoothies of fresh fruit (or juice), evaporated milk, and ice.
Aguas Frescas ("fresh waters") are lighter drinks made by adding a small amount of fresh fruit juice and sugar to water. Hibiscus, melon, tamarind, and lime are common, but rice, flowers, cactus fruit (tuna), and other indigenous ingredients find their way into these juices.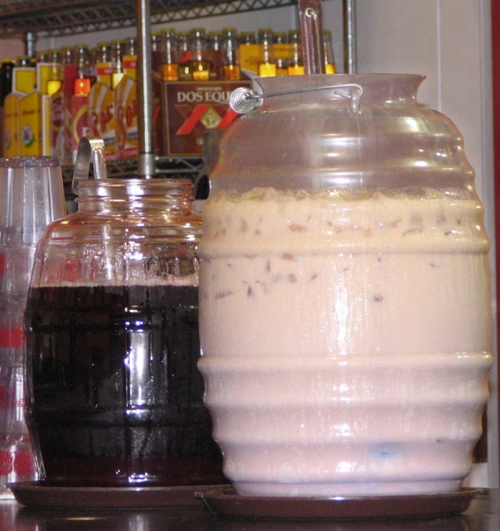 You can order your jugos, licuados and aguas frescas (chico, grande, medio litro, etc.). If you're ordering straight juice, specify whether you'd like it with pulp (con pulpa) or without (sin pulpa, orcolado, strained).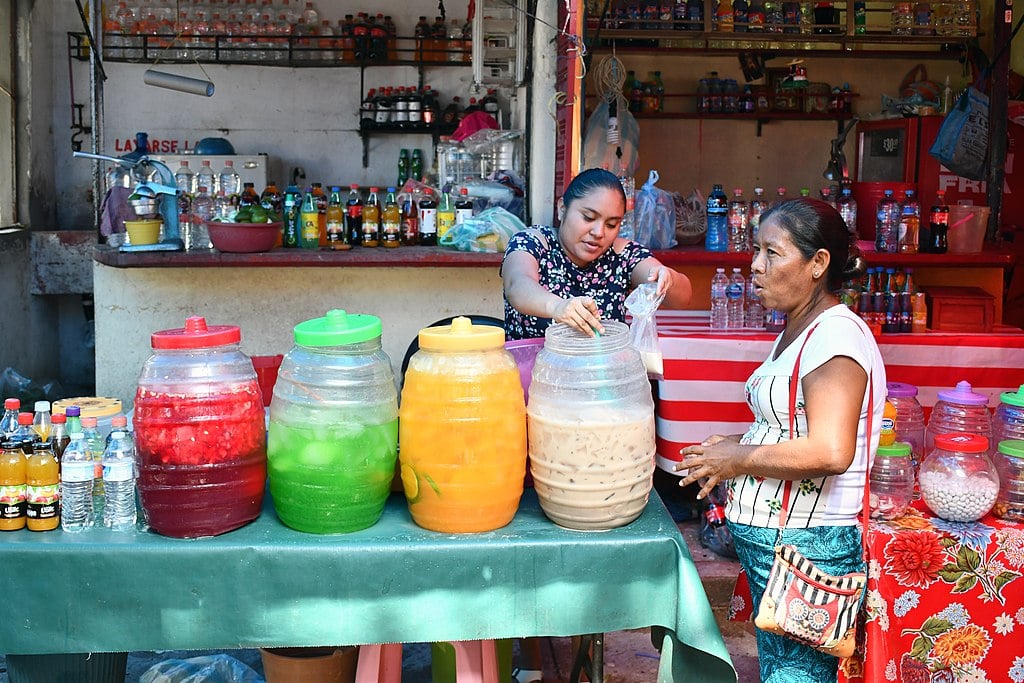 Agua de Jamaica
Pronounced Ha Mai Ka this is the result of steeping the deep purple hibiscus flowers in sugar syrup and allowing the flavour and colour to develop into a deep sweet and tart tea or "juice" that tastes best when made fresh but can also be purchased pre-made here in the Yucatan. Jamaica is one of the most popular drinks in Mexico and is incredibly refreshing and full of vitamins.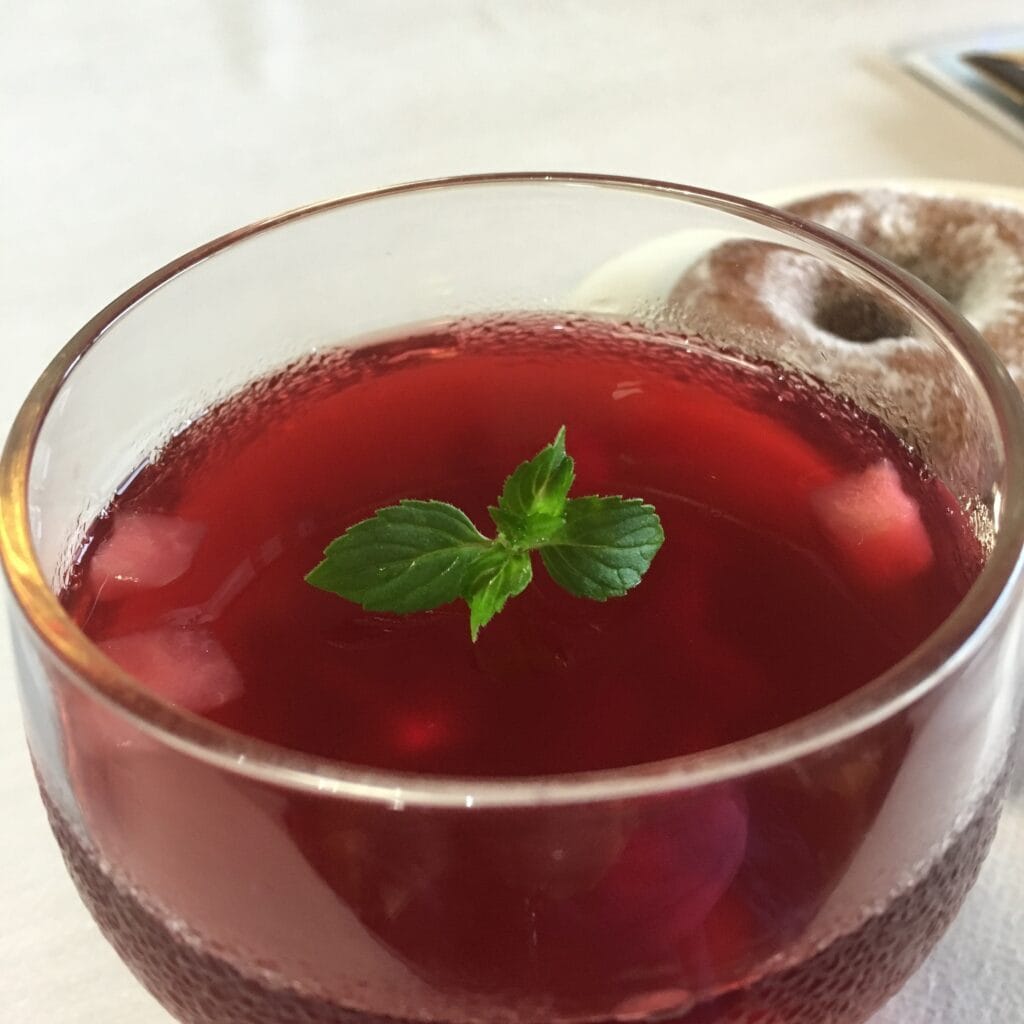 Horchata
Horchata is a traditional authentic Mexican beverage made with rice. It is flavoured with lime and cinnamon and sweetened with sugar. Originally, horchata was made with the chufa nut and sometimes melon or squash seeds. The rice, nuts or seeds are ground and mixed with water to make a milky-looking drink. This drink can be found in most Mexican restaurants and is often sold by street vendors in Mexico. Since it does not contain milk, it will not spoil as easily as a dairy-containing beverage. Drinks similar to horchata include Atole which is corn based.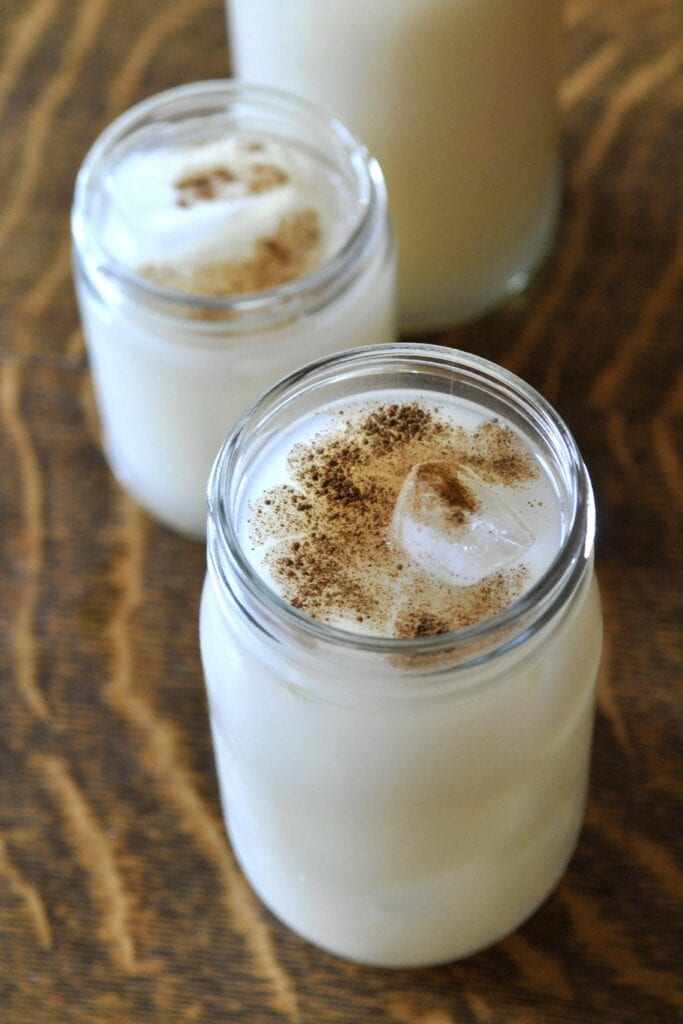 Raspado
A raspado is Mexico's version of the snow cone, the word "raspado" comes from the Spanish word meaning "to scrape". Essentially a raspado is a whole lot of shaved ice which is drenched in a fruit syrup or crushed fruit. To make it a creamy delicious treat condensed milk is poured over the top and works to combine the flavours.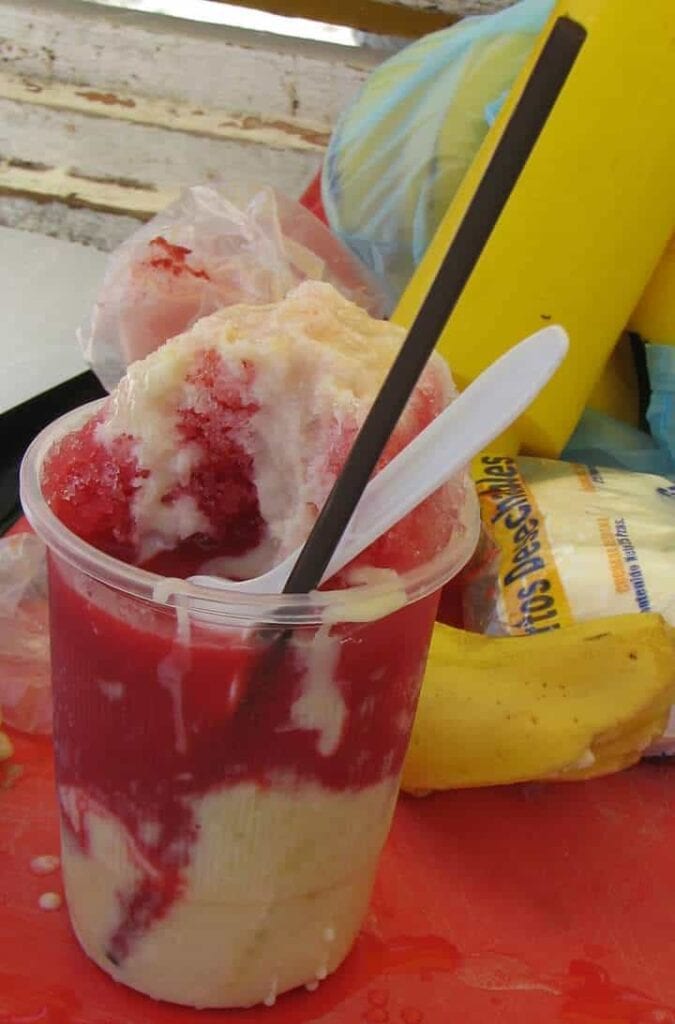 Batidos
A batido is kind of like a smoothie or milkshake but no icecream. Bastido's are made with milk, or sweetened condensed milk, frozen or fresh fruit, and a touch of vanilla.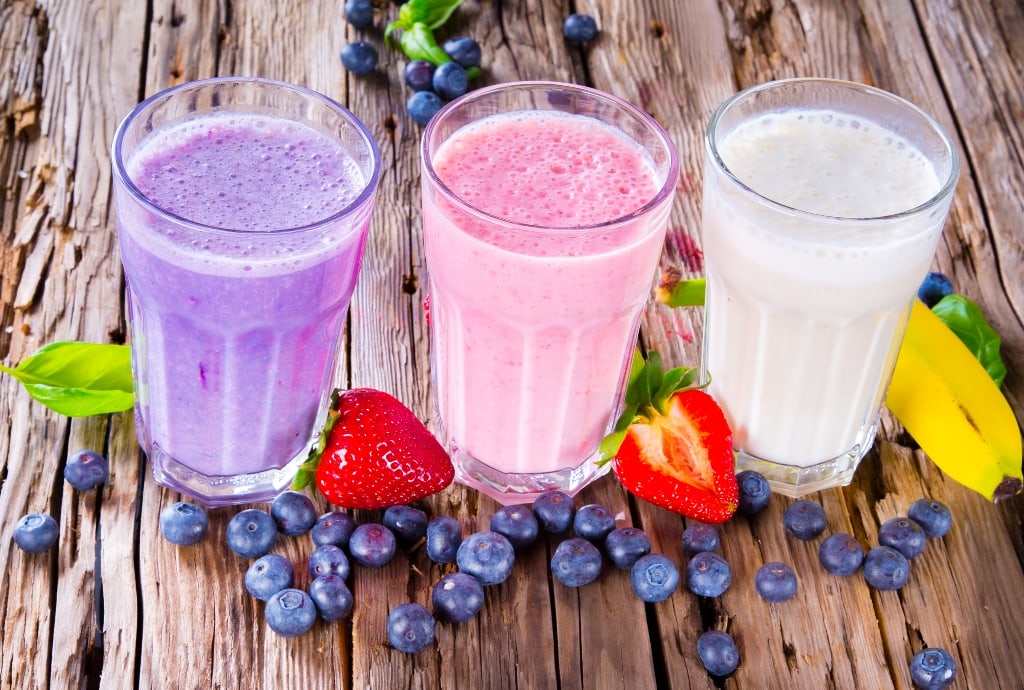 Chamoyda
This is similar to a raspado but the chamoy is mixed with fruit and chillies. Chamoy is a pickled fruit sauce of a kind and the usual fruit that is used is mango.
Best Mexican hot drinks
Ponche Navideño
Mexican Ponche is a warm and comforting fruit punch made with apples, pears, oranges and guavas and spiced with Mexican cinnamon, cloves, tamarind and hibiscus typically served at Christmas time.
Is a simple fruit punch that is usually sold by street vendors. The punch itself is a great mix of different fruit and it is usually served warm and at Christmas time. It is made using water, fresh and dried fruits like tamarind, prunes, hibiscus, sugar cane, cinnamon, and sweetened with Piloncillo. You can serve it with or without alcohol.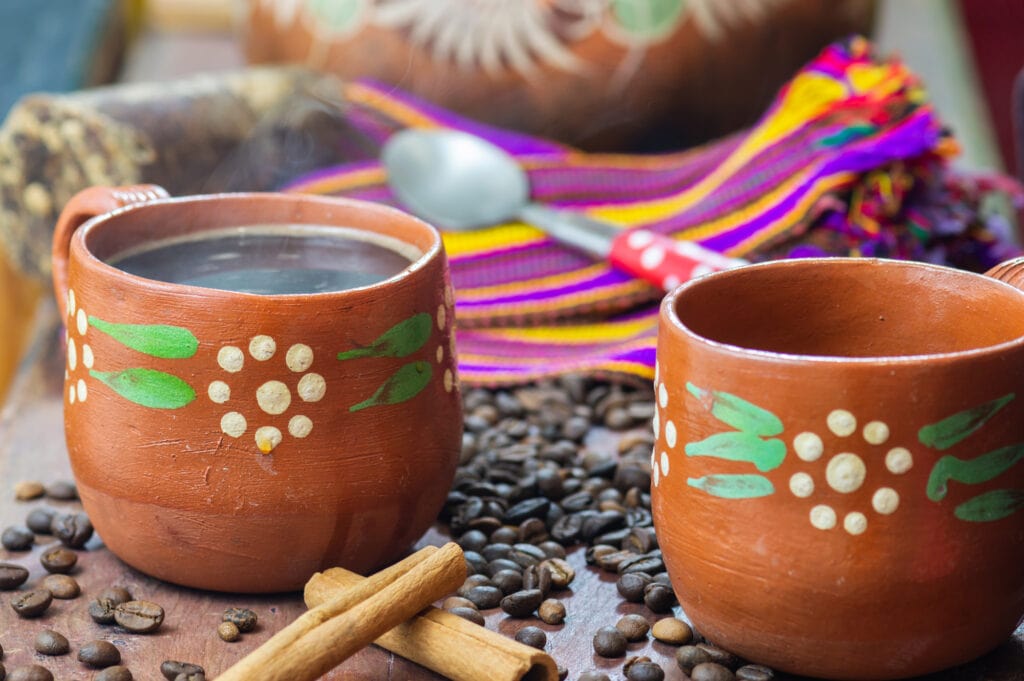 Cafe de Olla – Mexican Coffee
Coffee is one of Mexico's most important exports, and Chiapas grows some of the best in the world. Most Mexicans like their coffee pure with no fancy syrups or whipped cream. The basic choices are Café Americano, espresso and sometimes cappuccino, served in cafes; and the widely popular café con leche, or "coffee with milk" but more accurately described as milk with coffee.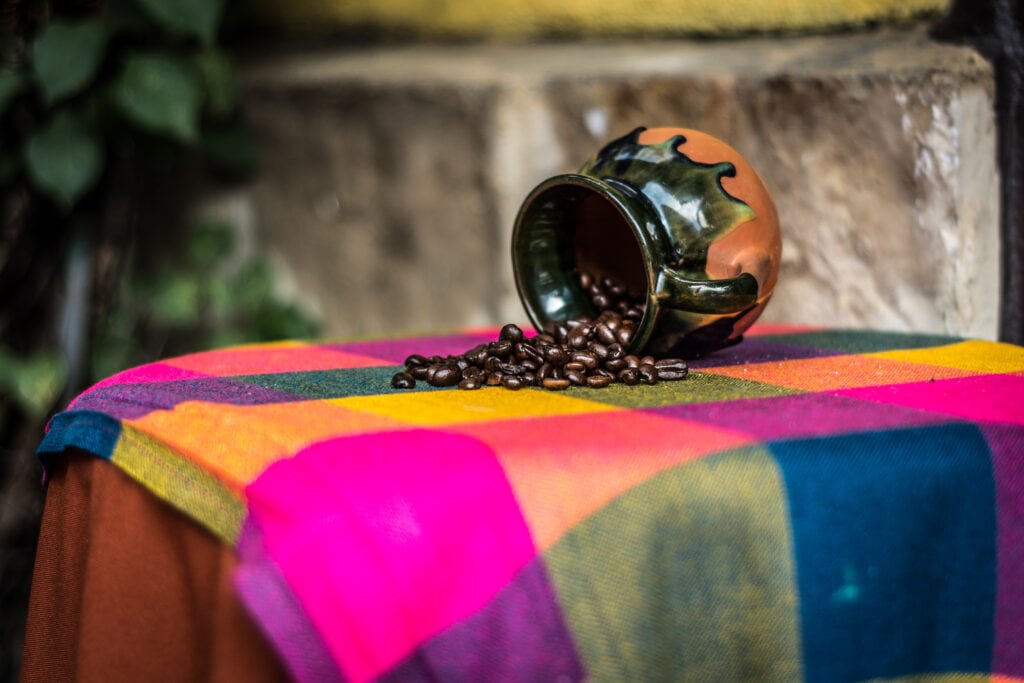 Cafe Leche
Cafe Leche also comes available in tetra pack style containers available in all major grocery stores. Café de olla is a favourite and it is traditionally brewed in a clay pot with raw sugar (piloncillo) and cinnamon.
Atole
Apart from tequila, probably the most famous Mexican drink is the classic Mexican atole. Atole and masa-based drinks have been served in the Yucatan for hundreds if not thousands of years. Atole (sa' in Mayan) – This standard atole is made by dissolving masa (which is the Mexican corn flour used for tortillas) in water; then it is cooked and served hot. It can be served with sugar or spiced up with chillies.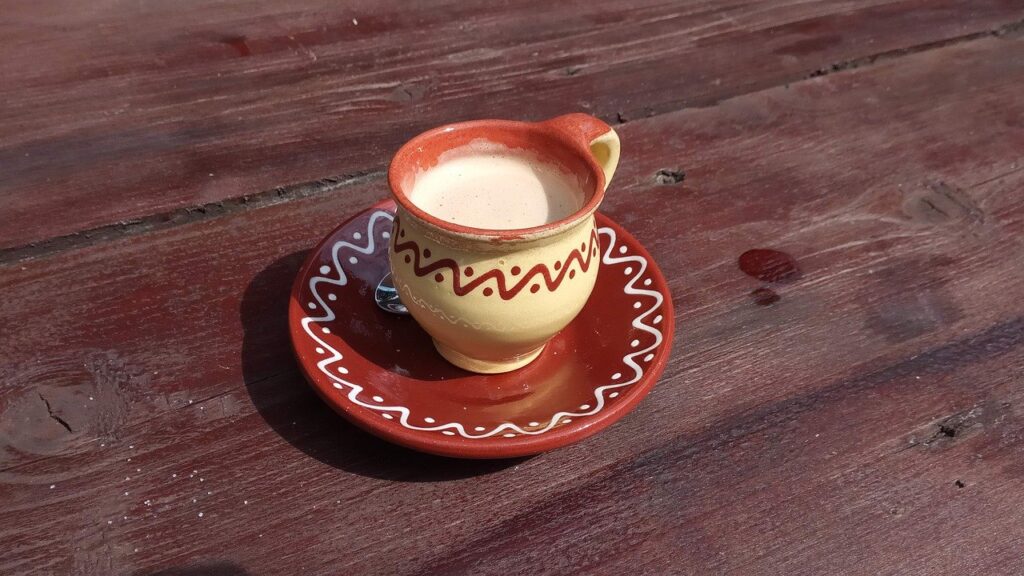 Pozole con coco
This drink uses pozole corn which is put into a blender and liquefied with the meat of a whole coconut blended together and served with sugar to taste and over ice. Mayan women have turned it into a cottage industry, chopping the coconut and pre-mixing it with masa. Balls of this mixture are plentiful in the Mérida market, and you can take them home and add water and sugar to taste.

Sakab
Another pozole version, this one is typically served on Viernes Santo (Good Friday) and for specific agriculture ceremonies. Farmers will fill three jícaras (drinking gourds) with the pozole and leave them in the field to invite the spirits to drink so that they will bring a fertile harvest.
Hot chocolate and Champurrado
The Mayan people gave us chocolate and Mexico is duly famous for its hot chocolate. Mexican hot chocolate is made with semi-sweet Mexican chocolate, cinnamon, sugar, and vanilla. It's frothed by hand with a wooden molinillo. While in Mexico, you should also try Champurrado which is a hot chocolate thickened with masa harina corn flour.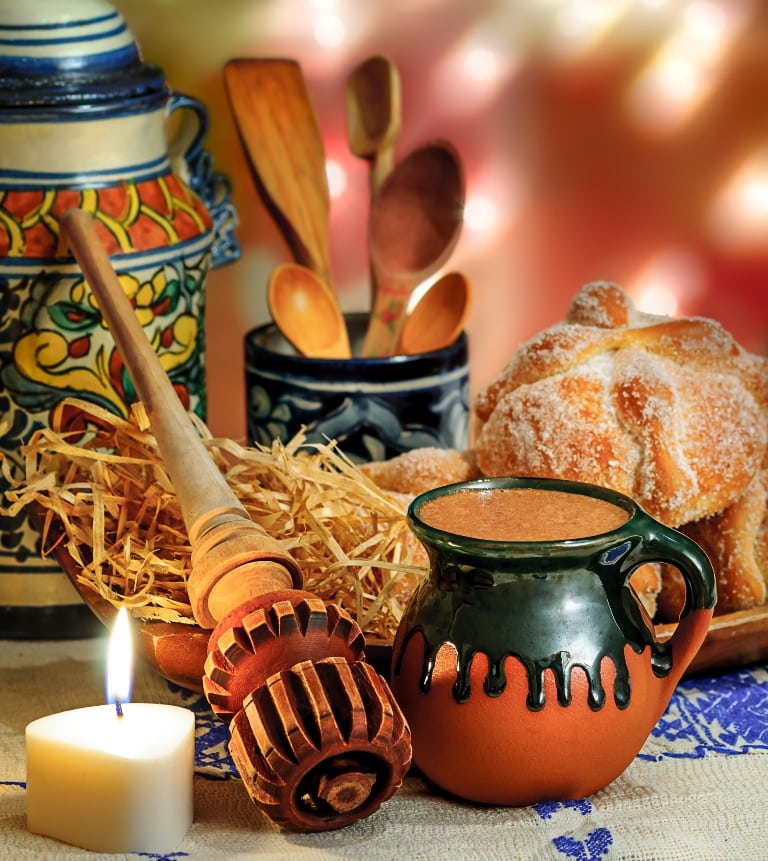 Mexican Alcoholic drinks – Mexican Cocktails
Many people think that there are no Mexican mixed drinks but when you consider Margaritas, Cheladas, and cocktails such as the Paloma there are more cocktails than you think in Mexico.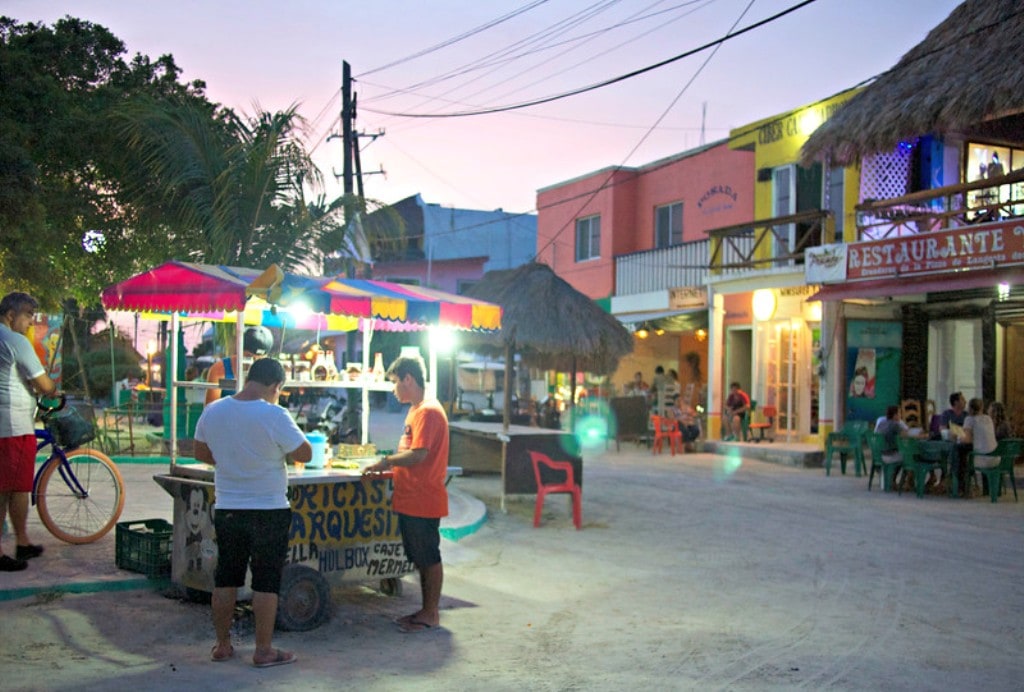 Paloma Cocktail
A Paloma (which means dove in Spanish) is a refreshing drink that mixes Tequila and grapefruit soda or fresh grapefruit juice. You will find it served in most bars and restaurants and it is perfectly refreshing to beat the heat of Mexico.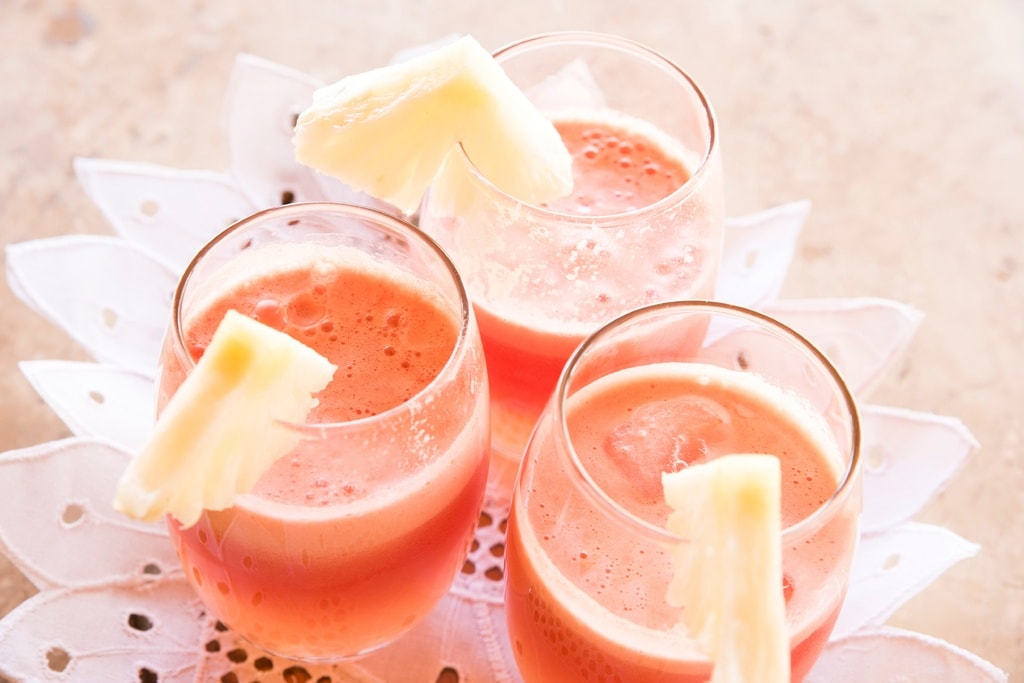 Pulque
Pulque is a fermented alcoholic beverage made in Mexico since the pre-Columbian era. It looks like a cloudy white lemonade in the glass but it has a sour buttermilk flavour. It is made from fermented aguamiel or honey water which comes from the sap of specific agave plants.
Pulque is not aged or distilled and is usually sold fresh with spices like chilled or herbs to taste and sometimes fruit to give it a sweeter taste.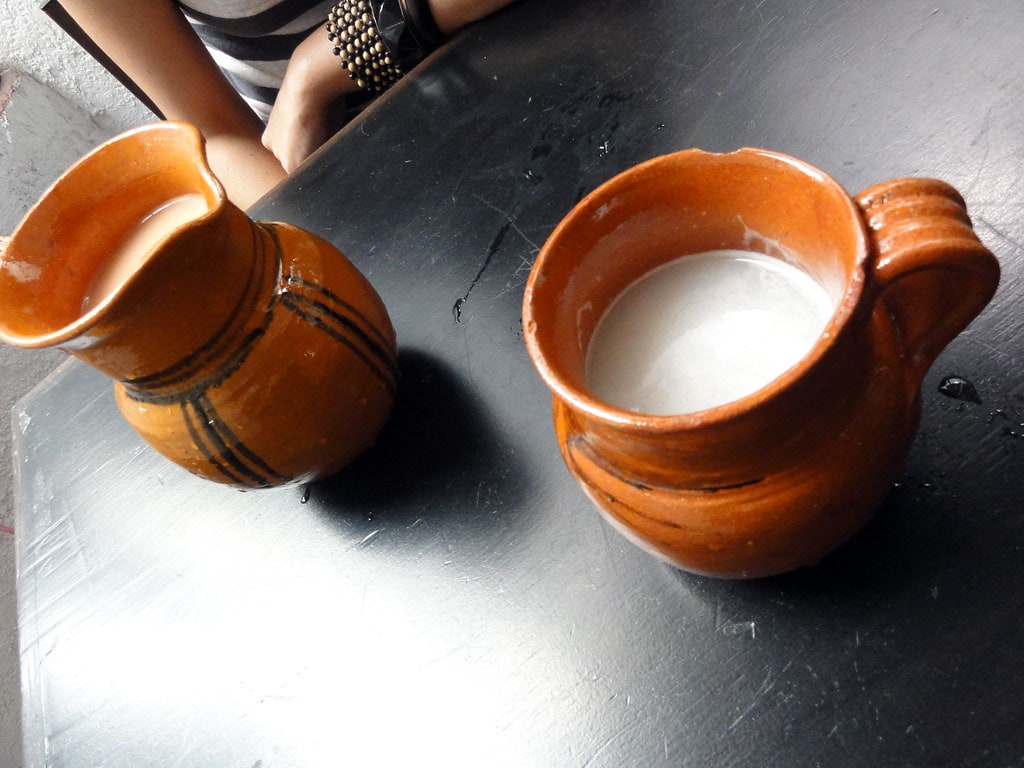 Kahlúa
My drink of choice anywhere Kahlua is a Mexican coffee-flavoured liqueur made with arabica coffee beans grown in Veracruz. Kahlúa can be served straight over ice or used in cocktails like a White Russian, a Black Russian and of course a B-52.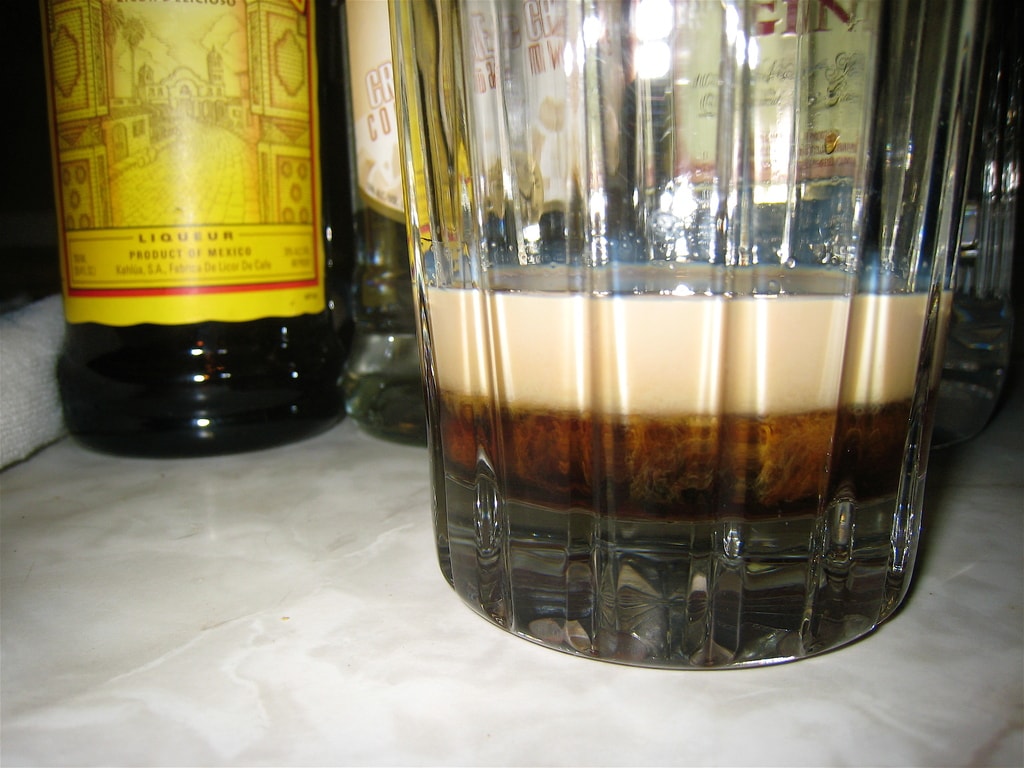 Michelada
A classic mexican drink the Michelada is a typical Mexican drink and it was first created in Mexico during the Mexican Revolution of 1910. It is sometimes called a Mexican Bloody Mary (or Maria). As legend has it, the infamous military leader El General, Don Augusto Michel, would lead his battle-hardened soldiers to his favourite cantina in San Luis Potosi to enjoy a Mexican beer cocktail with lime juice and added hot sauce for the character.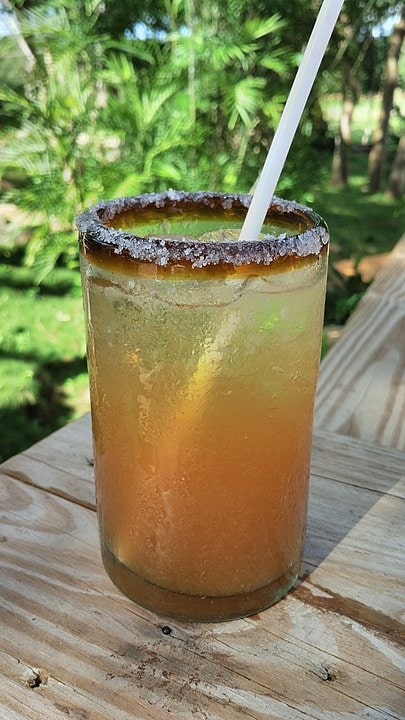 Michelada roughly translates as "my cold beer". The spicy concoction is a beer with tomato juice or clamato, lime and peppery seasoning. Tajin is the preferred salt, lime and pepper condiment that rims the cup and surrounds the straw of the Michelada. This is without a doubt one of Mexico's famous drinks.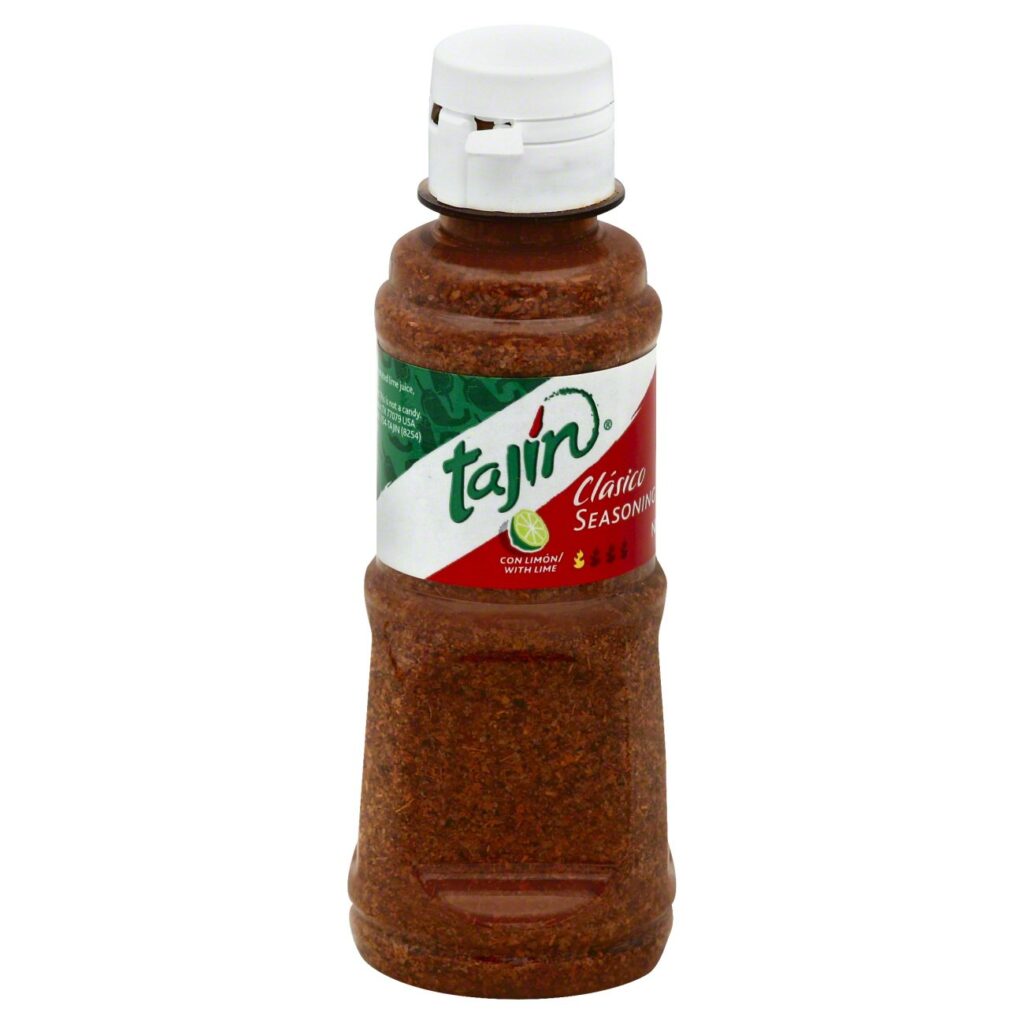 This salsa en polvo consists of chiles, salt and dehydrated lime it is a great way to not only use on your michelada but it is also used to enhance the flavour of fruits and vegetables. You will see it used on the cups of fruits and veggies that are often served in restaurants and street food booths.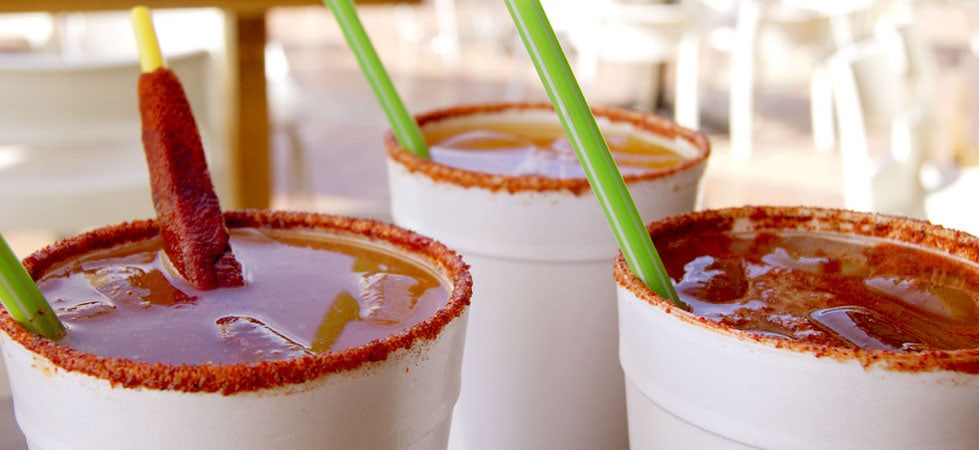 Cheladas
Cheladas are very popular in Merida. Chelada is made with either light or dark lager, although the local dark lager, Leon Negra, was more common, with lots of fresh Mexican lime juice and the glass is rimmed with either Tajin or salt.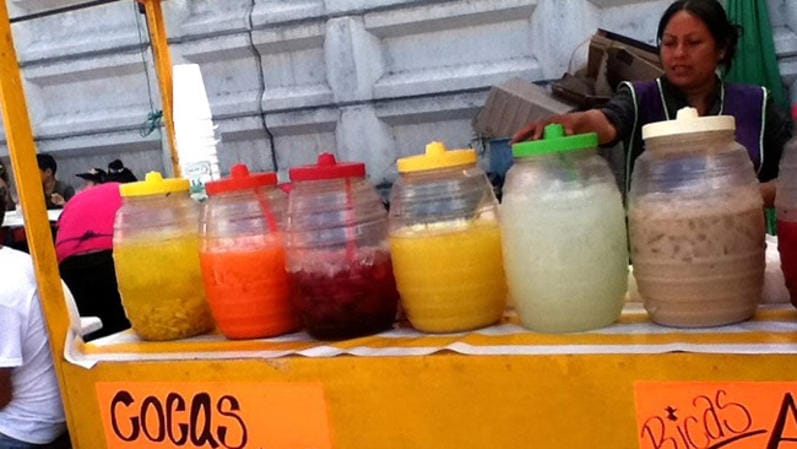 Tepache
Tepache is also known as pineapple "beer" is a Mexican drink made from fermenting the fruit, peel and juice of pineapples. It is very common in the Yucatan as it is pretty easy to make It's fairly easy to make and you can find a recipe here at Saveur.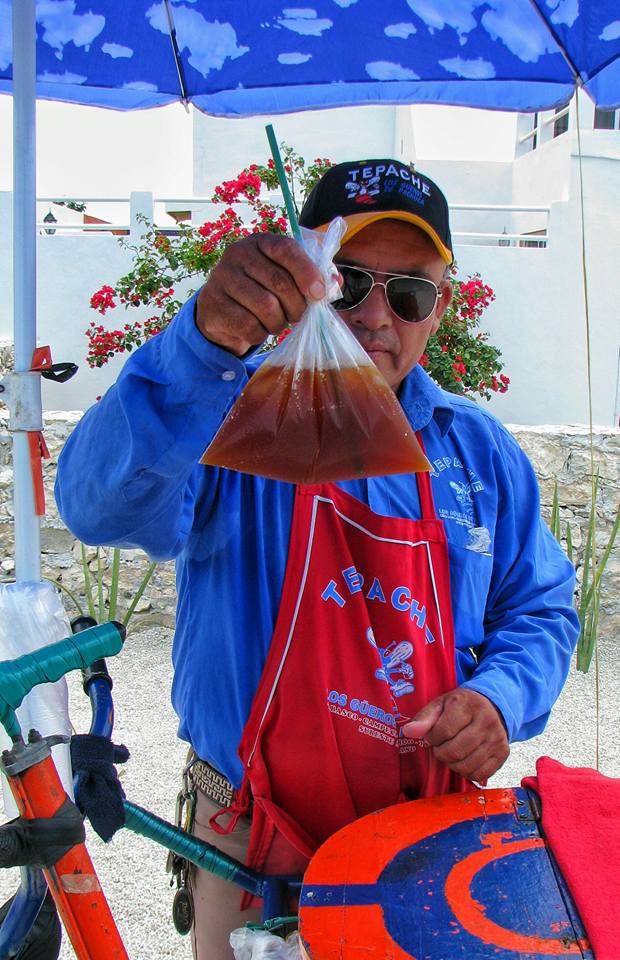 Raicilla
Like tequila, raicilla is made in Jalisco state; unlike tequila, it is made from two varieties of agave—lechuguilla and puta de Mula. Raicilla tends to be sweeter and fruitier with a smoky undertone.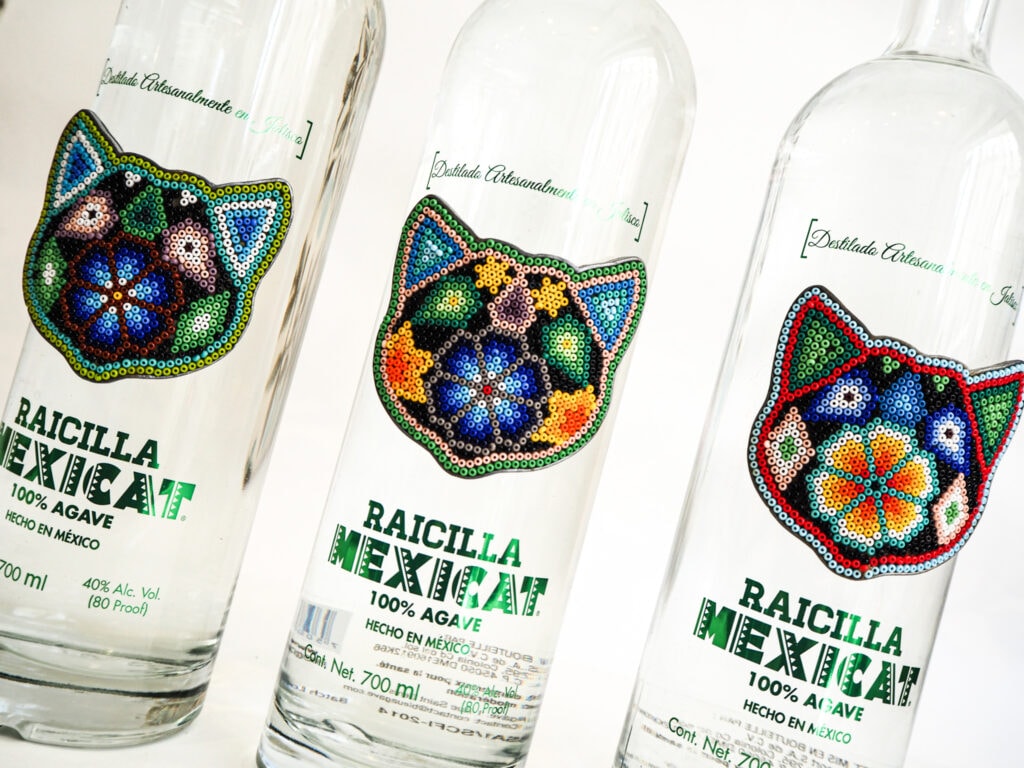 Mexican Mule
The Mexican Mule is a variation of the classic Moscow Mule cocktail, but with a Mexican twist. Instead of using vodka as the base spirit, tequila is used, giving it a distinct Mexican flavor profile. The drink is typically served in a copper mug, just like the original Moscow Mule, to keep it chilled and enhance the drinking experience.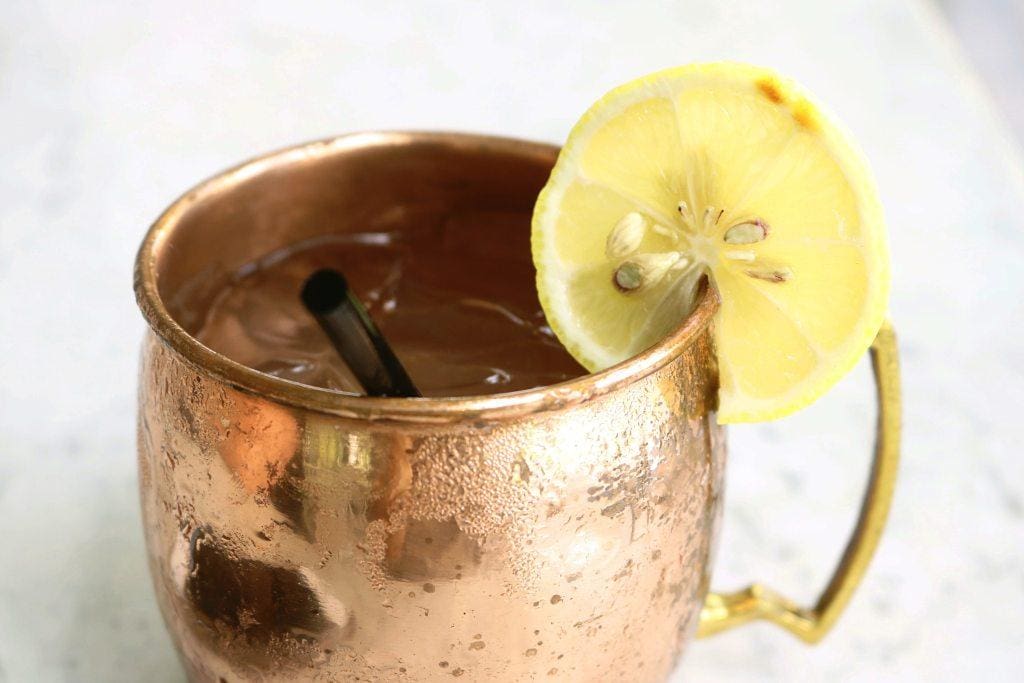 Margarita
The first inclination of many a tourist in Mexico is to sit by the water and enjoy a classic Margarita made with tequila one of the most popular Mexican drink recipes. You will find many versions of the Margarita in Mexico and of course, the classic is the lime with a salted rim.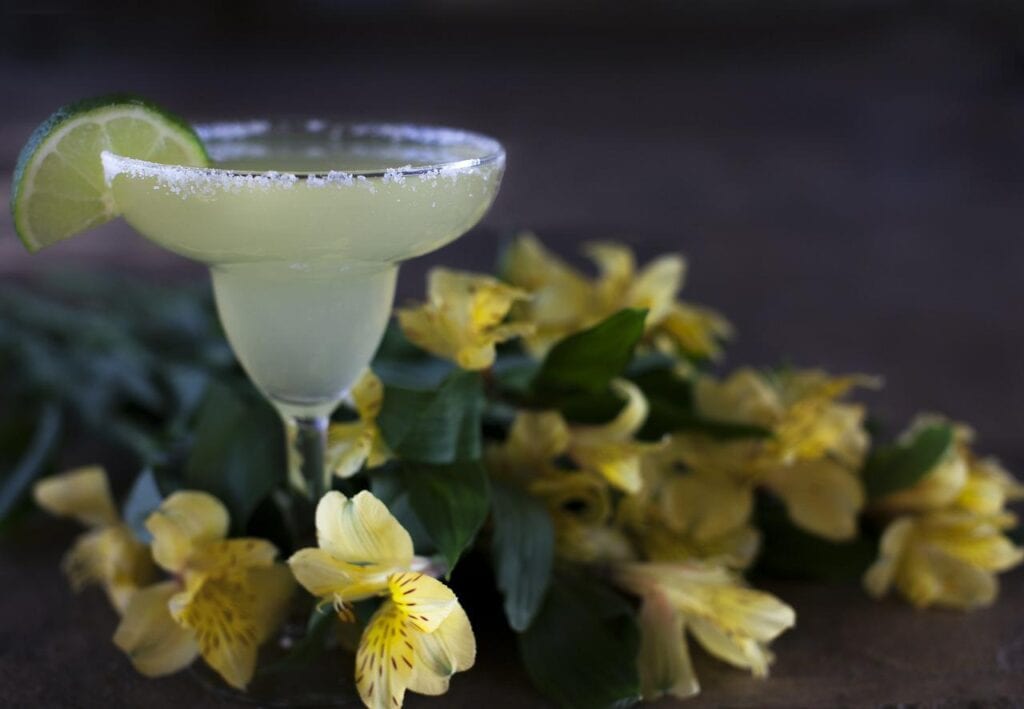 Mezcalita
This is a Mezcal cocktail that includes fresh orange juice, fresh lime juice, mezcal and orange liqueur with a rim of Tajin.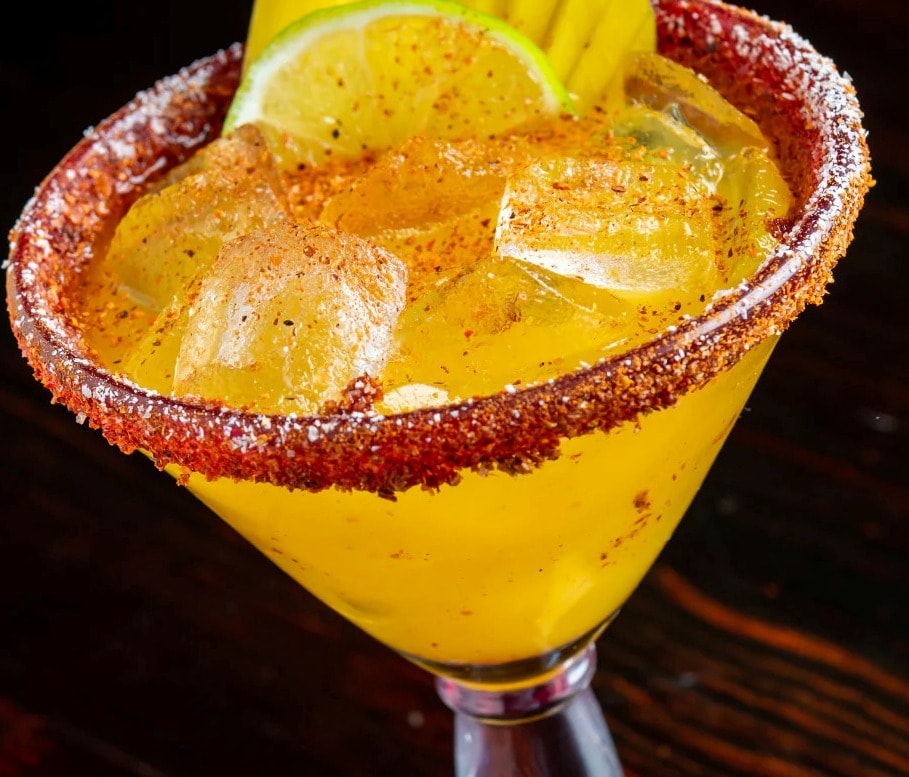 Xtabentún
Xtabentún is a traditional Mexican drink made in the Yucatan. This liqueur is made of rum, fermented honey and anise. Its name comes from the Mayan legend of two beautiful women: Xtabay, who had a good heart and Utz-Colel, who was cold and proud. When Xtabay passed away, her tomb was filled with aromatic flowers, which are the source of the honey that is fermented to make the liquor. Its name means "the vine that grows on stone" or "morning glory" the xtabentun flower, comes from its seeds, which have a psychotropic effect that can cause euphoria and sleepiness.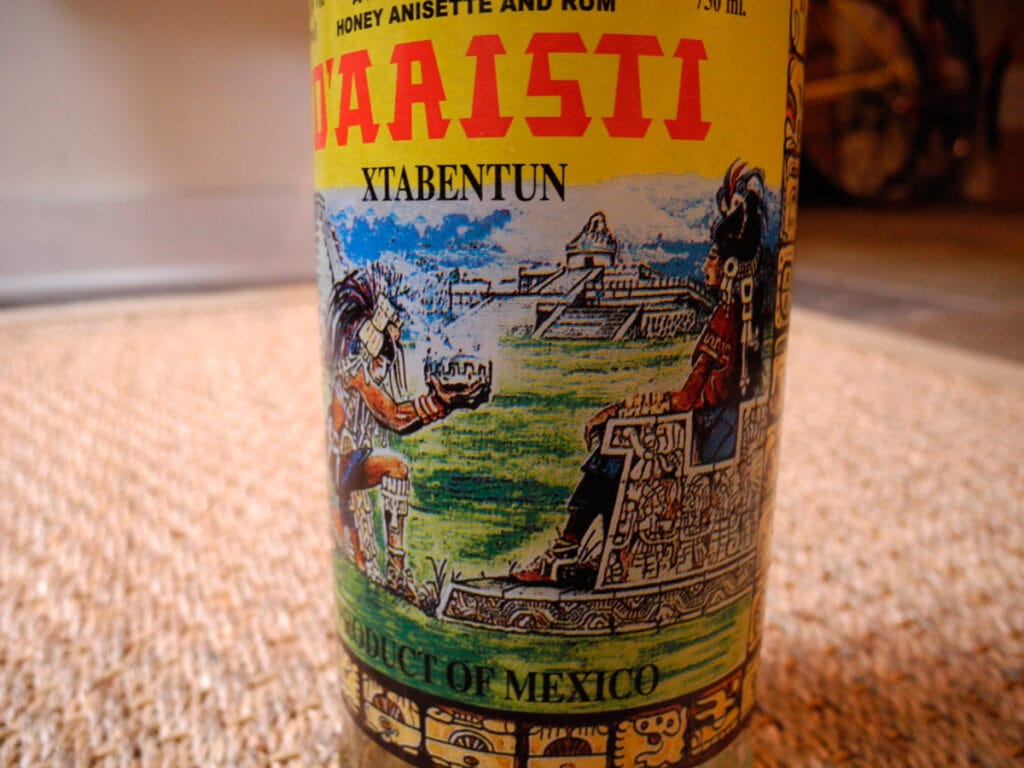 Carajillo
A carajillo is freshly brewed coffee with Licor 43, a Spanish liquor with vanilla and citrus flavours. Usually served after a meal it can be presented hot or cold over ice.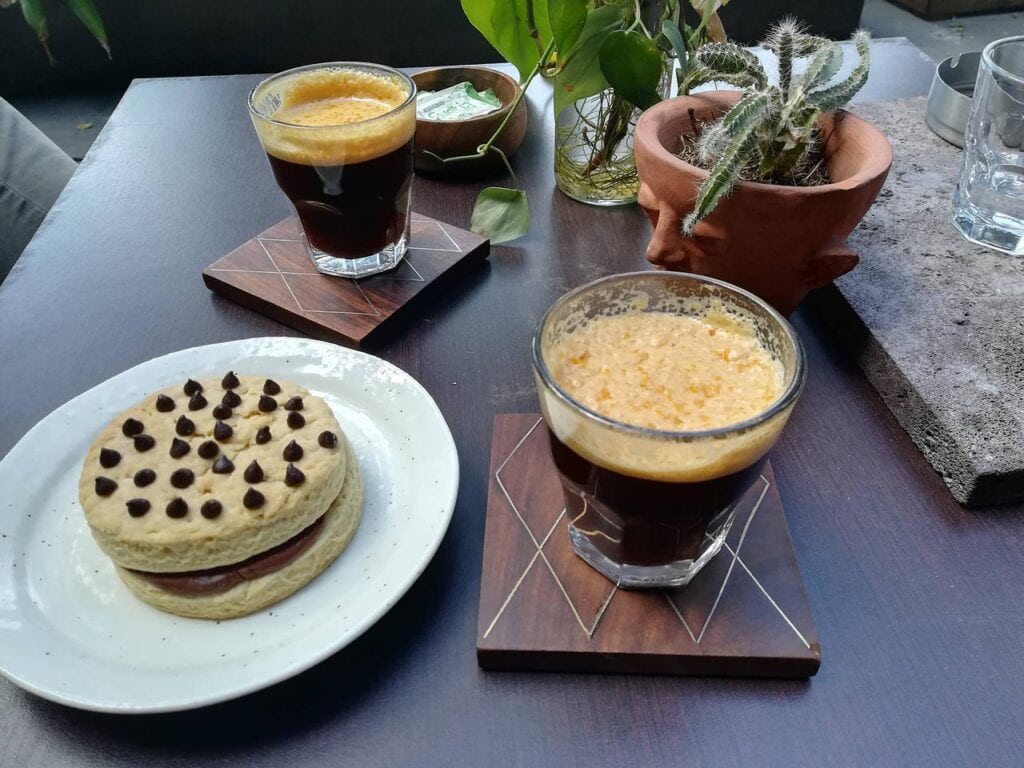 Tequila and Mezcal
What is the Mexico national drink? Both Tequila and Mezcal are the true famous drinks of Mexico but they are often confused and it is true they both are created from blue agave but that is where the similarities end.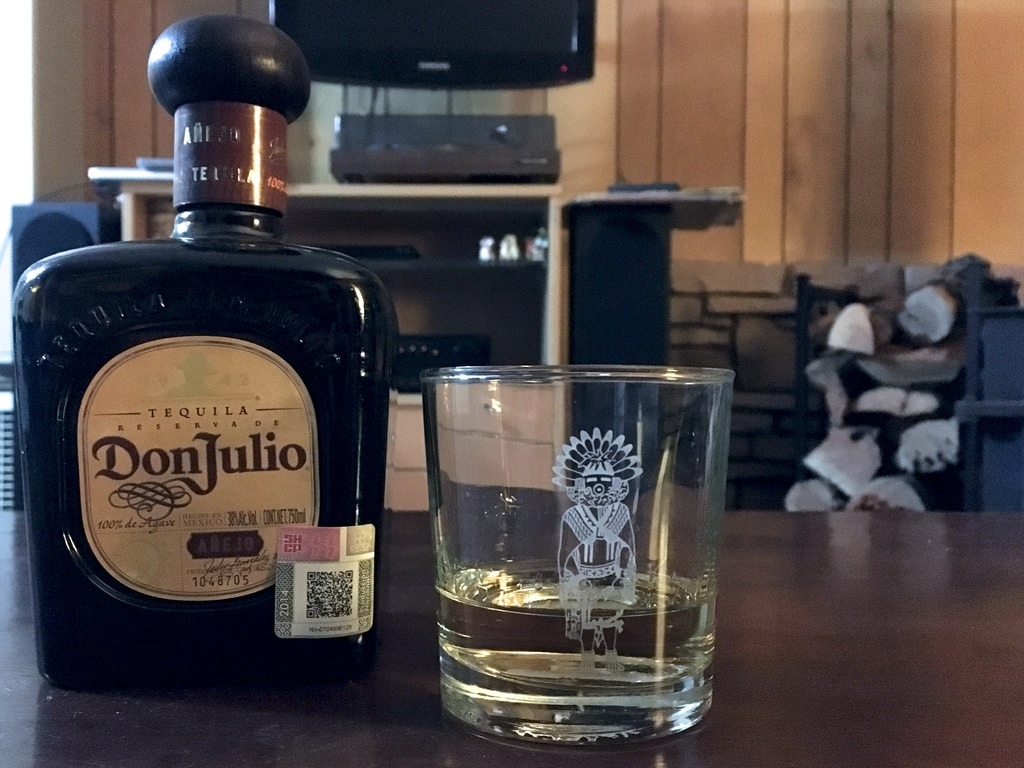 Tequila is made from a single agave the "agave tequilana" or "blue agave" and it can only be produced in the state of Jalisco and in small sections of four other states. The Mexican government strictly regulates the making of tequilas, and four categories are recognized: white (silver/plata), Joven abocado, which is silver with colour and/or flavour added; reposado, aged from two months to one year, in wood tanks; and anejo, aged at least one year in sealed oak barrels.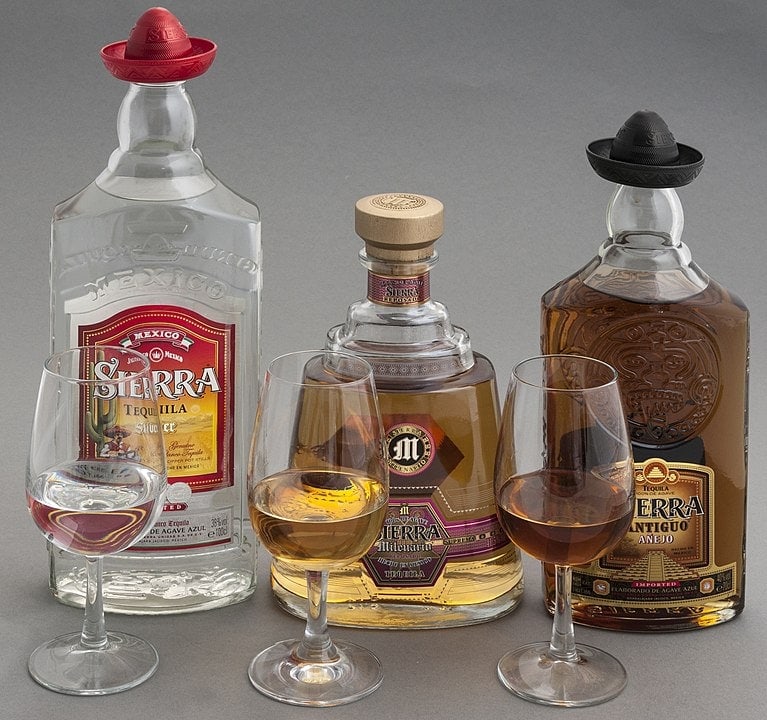 Mezcal traditionally has a very unique, smoky flavour that makes it fairly easy to distinguish from tequila. It also tends to taste sweeter, or richer, than tequila. You should never buy a bottle of the liquor if it contains a worm—those mezcals are for tourists and contain cheap alcohol.
Mezcal, like its cousin tequila, is made from agave, which is actually part of the asparagales botanical order, making it a relative of the yucca plant and Joshua tree. While tequila can only be made in the Tequila region, mezcal is usually produced in Oaxaca (it can legally come from anywhere in Mexico) and can be made from many types of agave, some of which only grow wild. Historically, producers used whatever agave they found locally.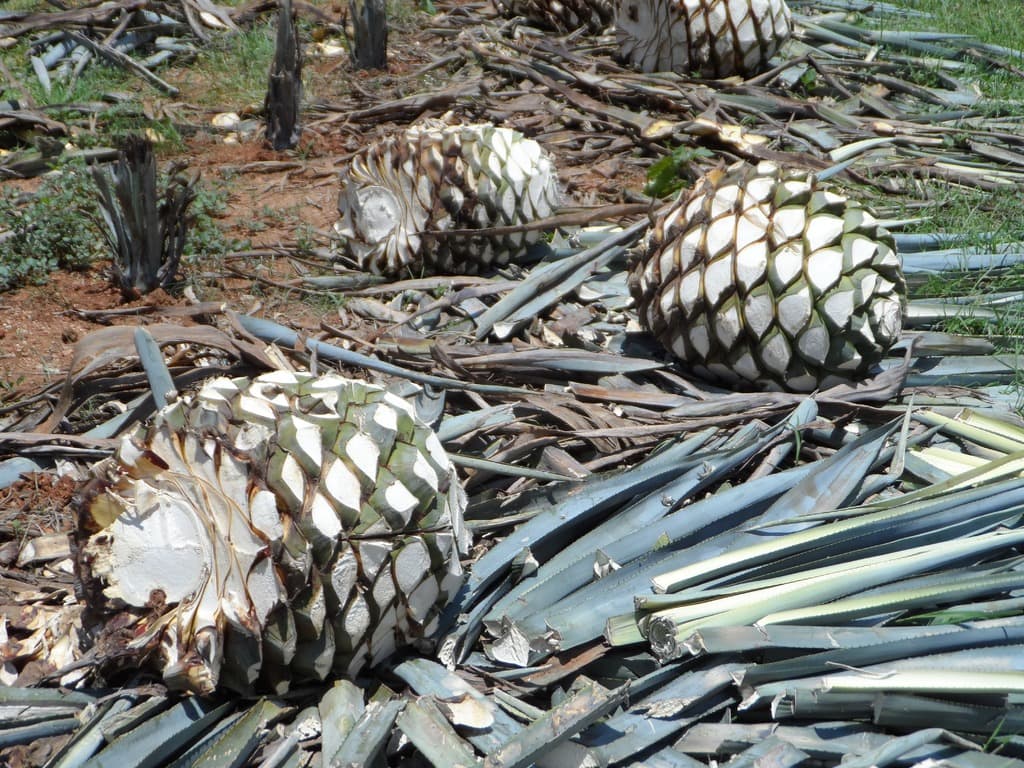 The other big difference between the two types of Mexican drinks is that mezcal distillers traditionally slow-roast the agave by burying it in pits with hot rocks, which infuses the final product with its signature smokiness. (Tequila's agave is generally baked in stone ovens or autoclaves.)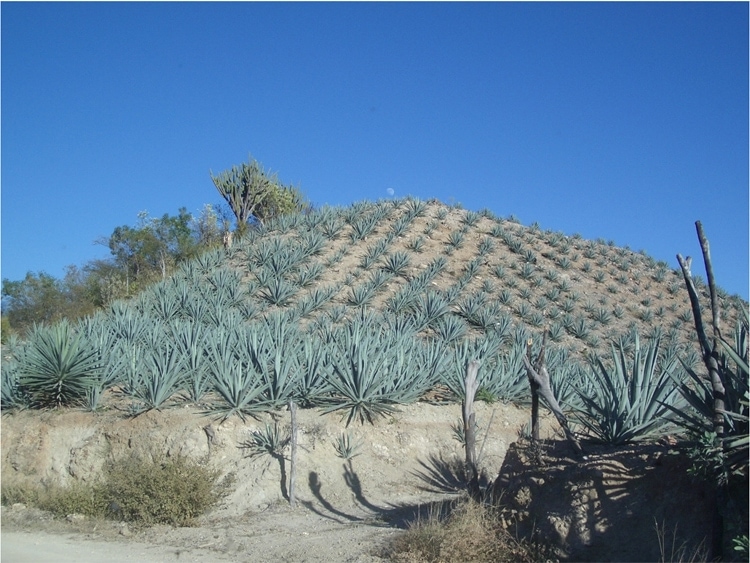 In North America, tequila has become increasingly more popular with many folks learning how to drink tequila properly. Tradition has it that you "slam" back a shot of tequila and this was primarily because the alcohol sold as tequila was nasty. These days tequila drinking is an art and you should be sipping and tasting tequila just as if you would an aged Scotch or Rum.
According to the experts on our Tequila Trail tour, you should always choose a 100% Blue agave tequila – not that rot they serve in the usual bars and pick an old tequila that has been aged.
Blanco – completely unaged tequila that has spent less than 2 months in steel or neutral oak barrels
Joven – as above but is often gold-coloured
Reposado – aged more than 2 months but less than 1 year in oak barrels
Añejo – aged 1-3 years in oak barrels
Extra Añejo – aged more than 3 years in oak barrels
Once you have chosen your Tequila take a sip and hold it on the back of your tongue while breathing in through your nose to enhance the flavour and aromas of the tequila and then swallow.
Mexico's best drinks are enjoyed year-round whether they are alcoholic or non-alcoholic and serving them at home will bring back all those wonderful Mexican holiday adventures.
Tequila Tours
Mayan Village and Tequila Tour
Combine a tour of a Mayan Village with a tasting of artisanal tequila to get the flavour and history of Mexico. With a guide in the lead, you'll follow a curated itinerary focused on learning about Mayan culture at Cozumel's only interactive pre-Hispanic theme park. Taste honey, gum, chocolate, and tortillas made the traditional Mayan way, then finish up with a tequila tasting. Entrance fees to the pre-Hispanic park All food tastings: honey, chocolate, gum, tortillas Tequila tasting and bottled water
Read more about Mayan Village and Tequila Tour
Tequila, Mezcal and Raicilla Tasting
Join us on a beautiful experience that guides you through Mexico´s most iconic spirits, Tequila, Mezcal and Raicilla in our traditional Agave House in the heart of Downtown Vallarta introducing Tequila Noble Corazon 100% Agave and Mezcal No.1905 Small batch and hand-bottled family products. You´ll learn the process of making these Mexican spirits made from agave and the right way to taste them. You will learn the proper way to taste a premium quality Tequila, Mezcal and Raicilla The experience consists in 7+ different types of artisanal small batch and hand-bottled Tequilas, Tequila liqueurs, Mezcal and Raicilla.
Read more about Tequila, Mezcal and Raicilla Tasting
You might also like
Yucatan Food – deliciously earthy, hot and smoky
23 of the best Mexican Street Foods
Beautiful Campeche Mexico a cotton candy coloured town
Merida tours the best day trips from Merida Mexico
14 Must Do's in Merida | Things to do in Merida the safest city in Mexico
Dzibilchaltun a Cenote and Mayan Site in Merida Mexico
Pin it to save it