Best Irish whiskey distillery tours – 23 tours and tastes
An Irish Distillery Whiskey tour is usually part and parcel of a visit to Ireland. There are over 88 distilleries in Ireland and many of these are open to the public and provide tours of the distillery and whiskey tastings.
The look of contentment on many a face when they take their first sip of that amber liquid. The warmth as it spreads through your entire body. And of course, according to Granny, it's the only thing you need when you have a cold. There are many Ireland distilleries you can tour and have a tasting session this is my list of the best 23 Irish whiskey tasting sessions you can take.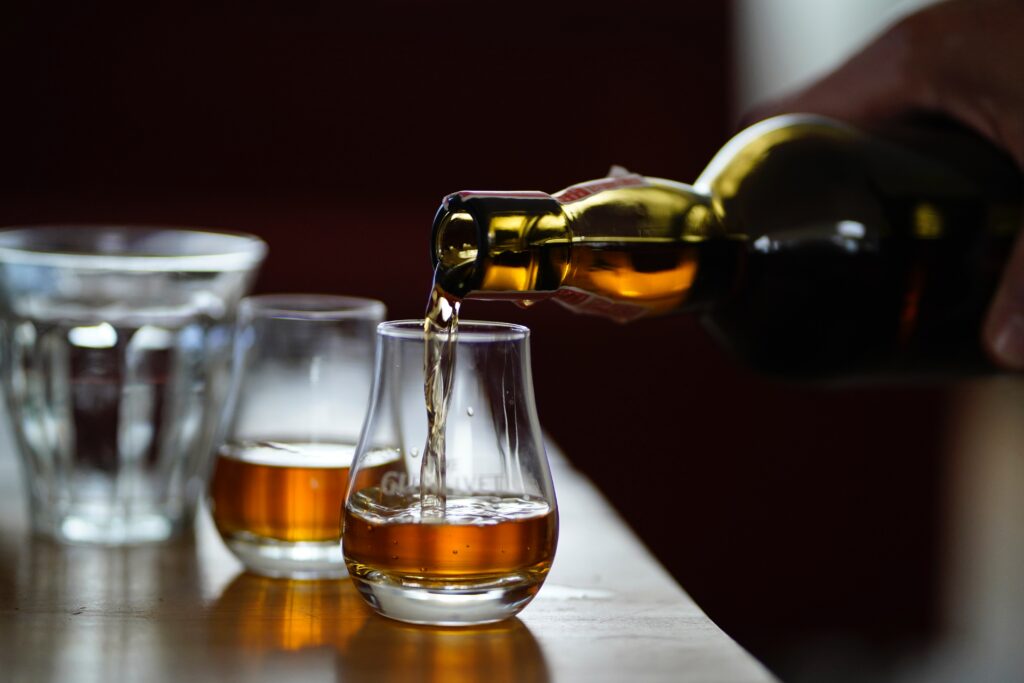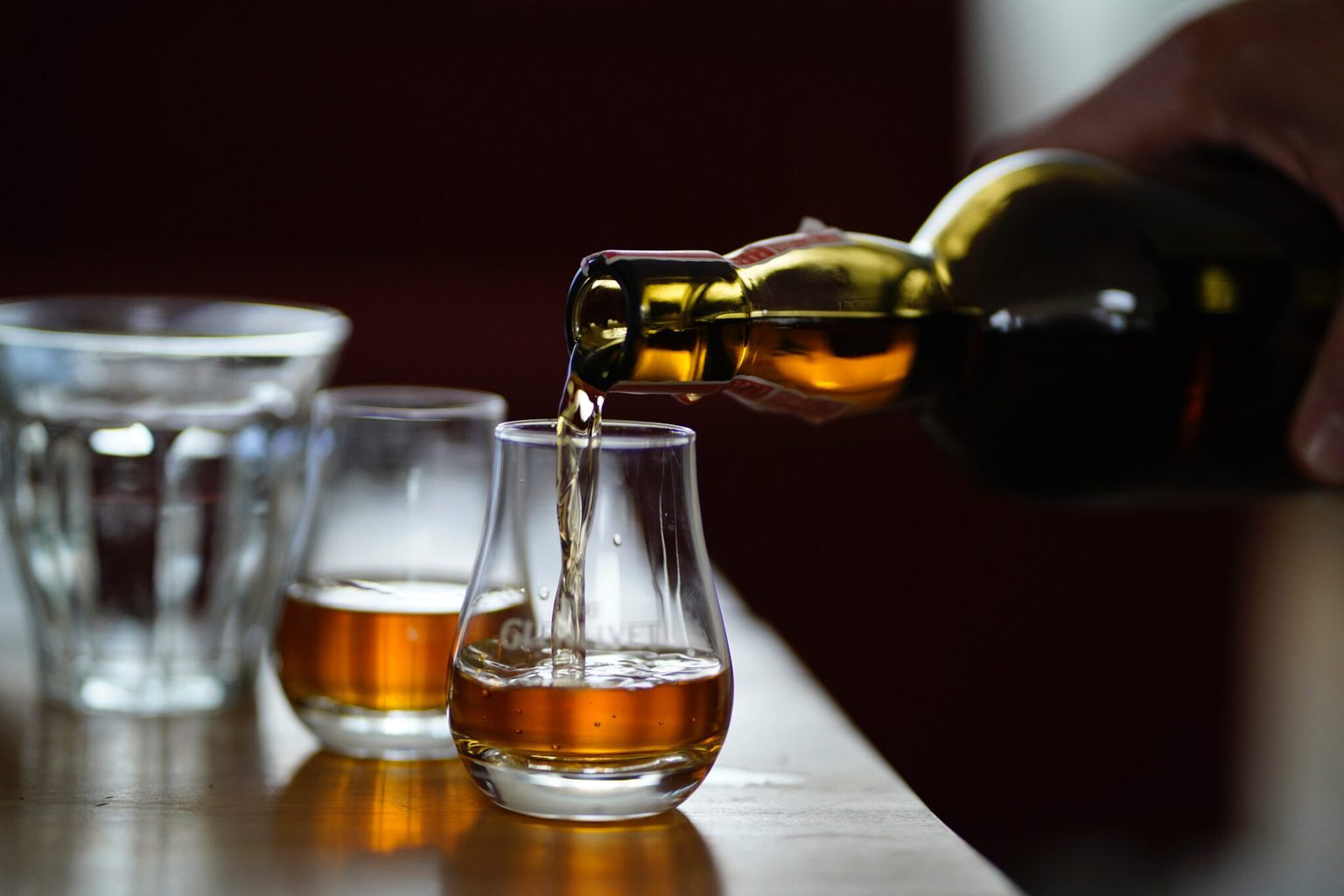 According to William Lavelle, Managing Director of the Irish Whiskey Association, "Irish Whiskey has the fastest growth in the world of brown spirits. The value of Irish Whiskey grew by 14.3% last year compared to 10% for French Cognac.
Irish whiskey distillery tours are a must-do when visiting Ireland. There are over 88 whiskey distilleries in Ireland and many offer Irish whiskey tours but first a little whiskey trivia.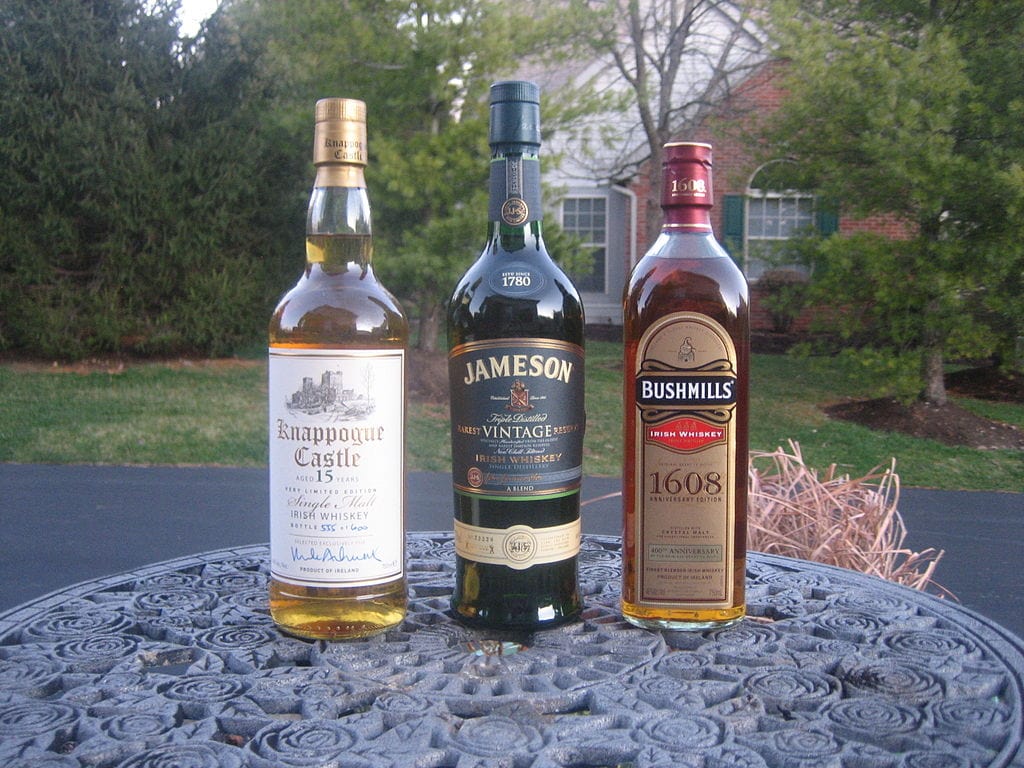 Whiskey Distilleries in Ireland
The word 'whiskey' derives originally from the Gaelic 'uisge beatha', or 'usquebaugh', meaning 'water of life'.
While no one actually knows where whiskey distilling began legend here in Ireland says that distillation was introduced by St. Patrick himself.
As some stories have it, the Irish actually brought the art of distilling to Scotland, where the locals learned how to distil and created their own whiskeys. Another story involves Friar John Cor. A 1494 tax record for his order of "VIII bolls of malt" is the first recorded reference to whisky production in Scotland.
One of Europe's earliest distilled beverages, the first record of Irish whiskey dates back to 1405, around 90 years before it was first recorded in Scotland.
The first licensed whiskey distillery was Bushmills, in Northern Ireland, in 1608.
How is Whiskey made?
Although distilling varies slightly most whiskey is made in the same fashion. A "mash" of different grains is used – usually wheat, corn, rye or barley. Some of these grains are malted like barley.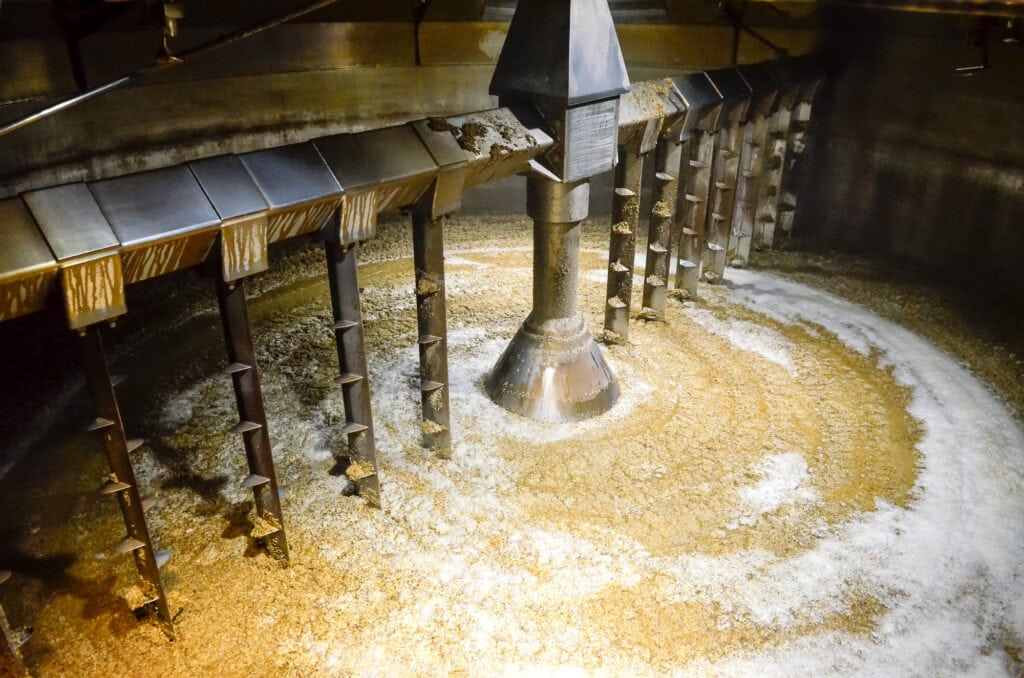 Malting requires that the barley is germinated by soaking it in warm water it is stopped in this process by drying the soaked grains with hot air. This malted meal is then ground and called a "sweet meal".
The grain of choice is then mixed with yeast and water which begins the fermentation process. Fermentation converts the starches to sugars that become alcohol. After this process, the liquid is run through a still that heats the liquid until it vaporizes and condenses into a high-proof liquid.
From here the liquid goes into barrels where it is aged for at least a few years. The barrels impart oak and wood flavours and sometimes the barrels have been used to age wine which imparts more flavour.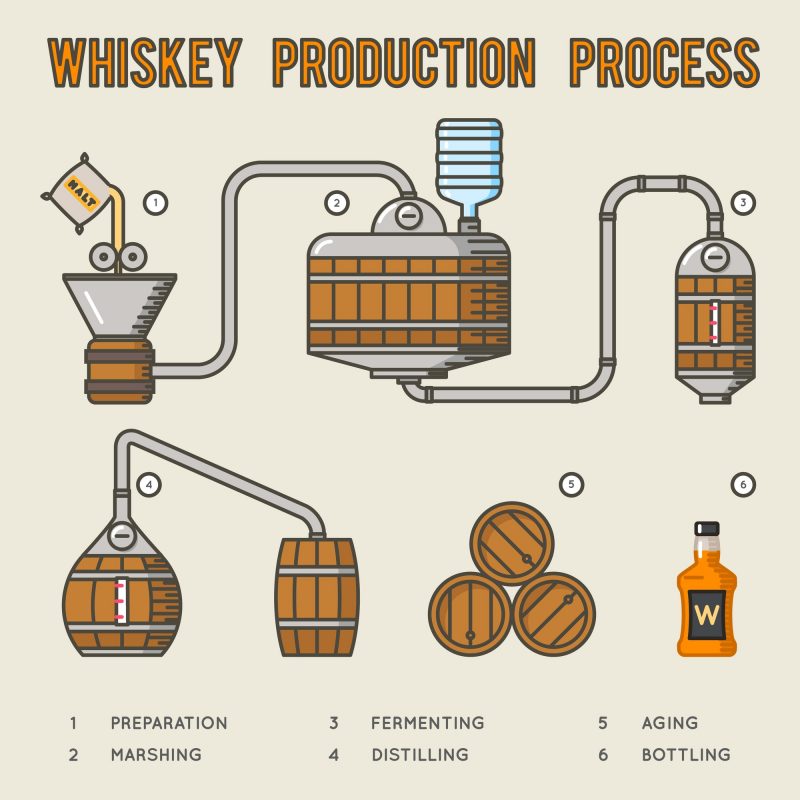 After barrelling the whiskey is then blended with other varieties and styles of whiskey and sometimes diluted to bottling strength. Typically whiskey is 40% alcohol or 80 proof.
What Does Irish Whiskey Taste Like?
To a connoisseur of whiskey, every variety has its own particular taste. They use words such as grainy, oaky, woody, and peaty with notes of fruits and spices, caramel and vanilla.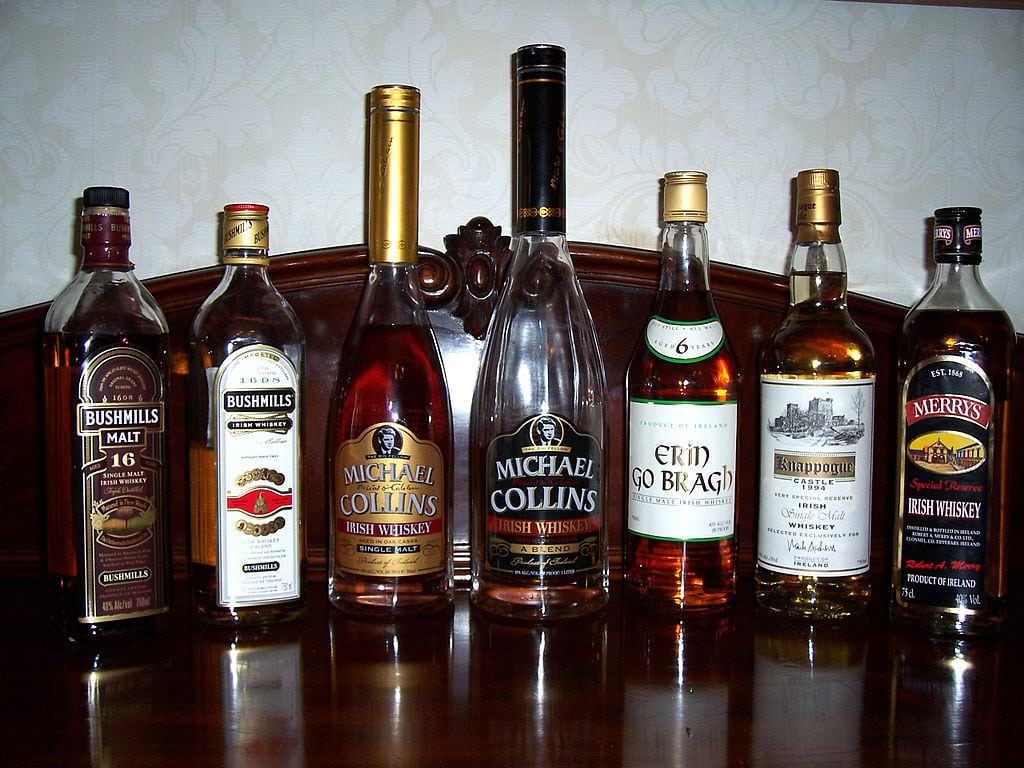 How is Irish Whiskey made?
Irish whiskey is made differently from Scottish Whiskey as it is a blend of malted and unmalted barley Scotch uses only malted barley. The malted barley used in Scotland is dried over peat smoke which gives it that distinctive "peaty" flavour.
Irish whiskey is triple-distilled, which results in a smoother, higher-alcohol spirit compared to Scotch which is only distilled twice. It was Irish whiskey producer John Jameson who developed this practice and established one of Ireland's best-known whiskey distilleries, in 1780.
Whiskey tours are a great way to learn about whiskey so you can develop your taste for this warming peaty beverage.
Irish whisky distilleries map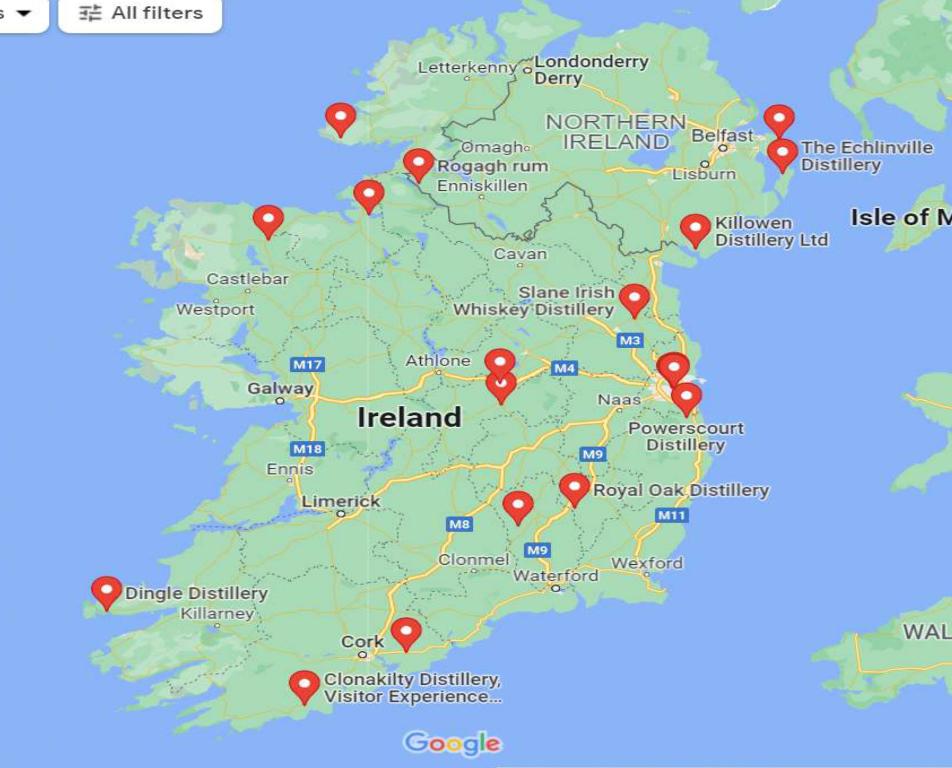 Irish Whiskey Distilleries – Tasting Tours
Whiskey tasting Dublin
Dublin whiskey distillery tours – there are 6 Irish Whiskey Distillery tours you can take in Dublin alone.
Roe & Co Distillery – Dublin
Roe & Co is a masterful blend of rich malt whiskey and the smoothest of grain whiskey aged in bourbon casks. On the Roe & Coe Irish Whiskey Distillery tour, you get to explore the science of distillation, the art of blending and a hands-on flavour workshop. After the tour relax with a complimentary cocktail in the Power House bar. The whiskey tour includes a guided tour of a working Distillery, Whiskey Tasting Cocktail & Flavour Experience Roe & Co Cocktail in PowerHouse Bar €25 a ticket
Pearse Lyons Whiskey Distillery – Dublin
Pearse Lyons Distillery is a boutique distillery that opened in a former Church in the Liberties in Dublin. Visitors to the Irish Whiskey tour get to discover more about the local history of an area known as the heart of Irish whiskey in Dublin. They offer four different experiences and the tours can include 3-5 tastings and the Legacy tour includes a guided tour of Jame's St. Graveyard and the history of the area and the Church building the distillery now inhabits.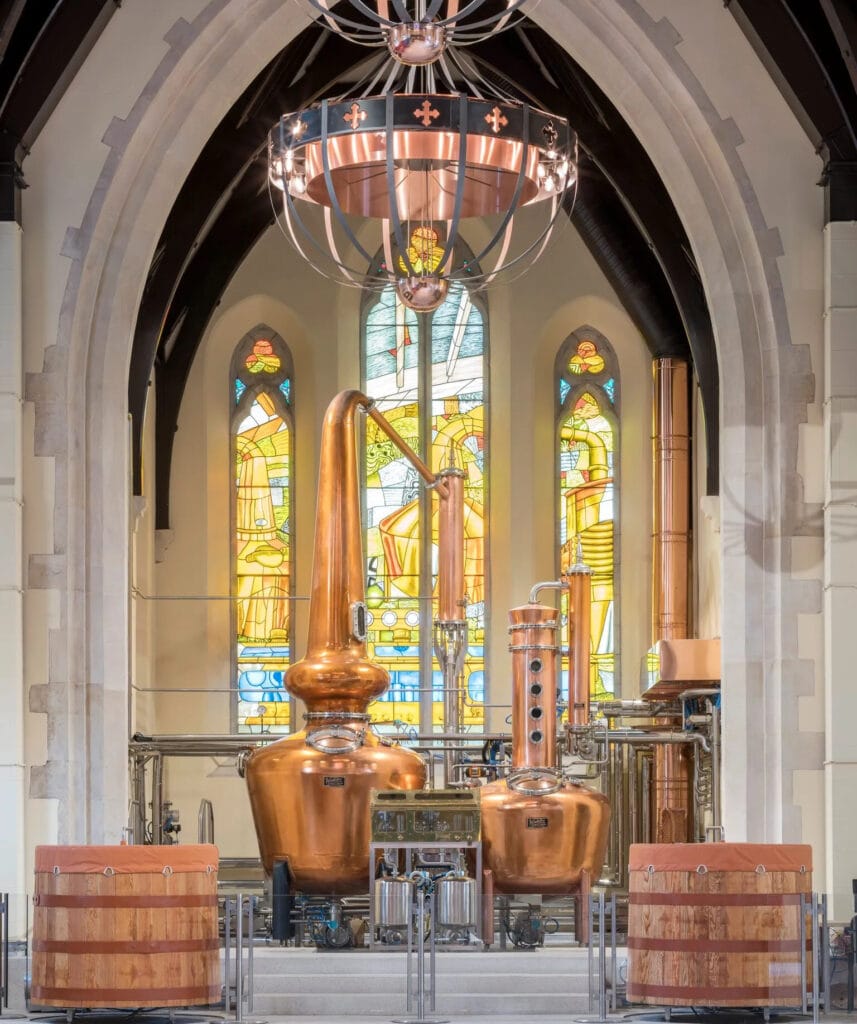 Teeling Distillery – Dublin
Teeling is the Irish distillery that began the trend of artisanal whiskey. They were the first working distillery to open in Dublin in over 125 years. You get to see the fully operational distillery and then move on to their Bang Bang bar for a specially crafted cocktail. There are three levels of tours from tasting Teeling Whiskey and a handcrafted cocktail for €15 up to a premium sampling of both flagship and distillery exclusive whiskeys for €30.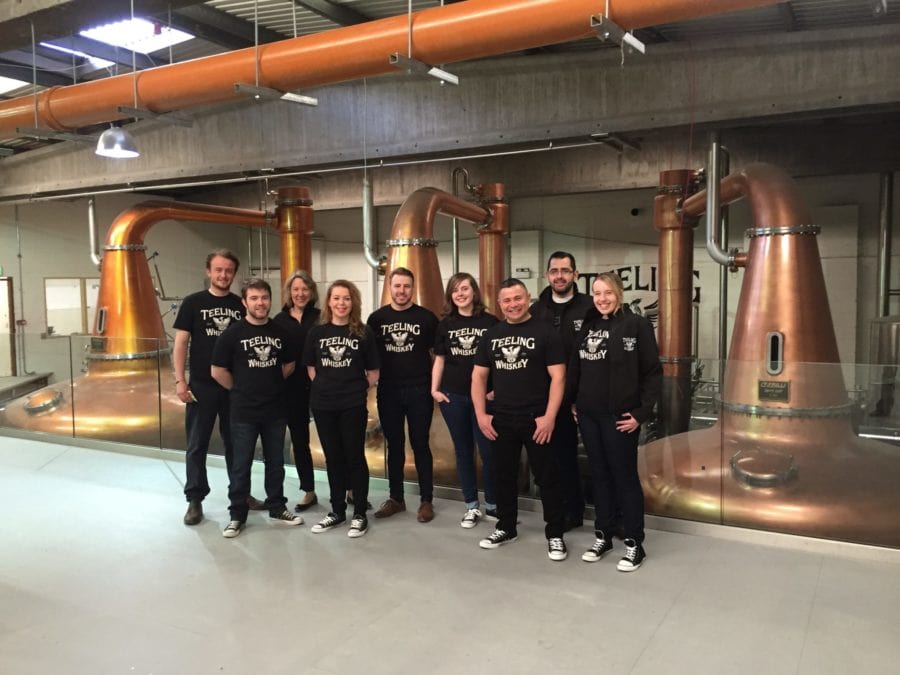 Dublin Liberties Distillery – Dublin
The Liberties' distillers opened in February 2019. The tour includes some great storytelling and whiskey tastings with some phenomenal antiques and all the latest state-of-the-art equipment for whiskey distillation. The Discover tour includes a taste of The Dubliner Irish Whiskey Liqueur (Honeycomb) awarded 'Best Irish Liqueur 2018' and a tutored tasting of the distillery for €16.00.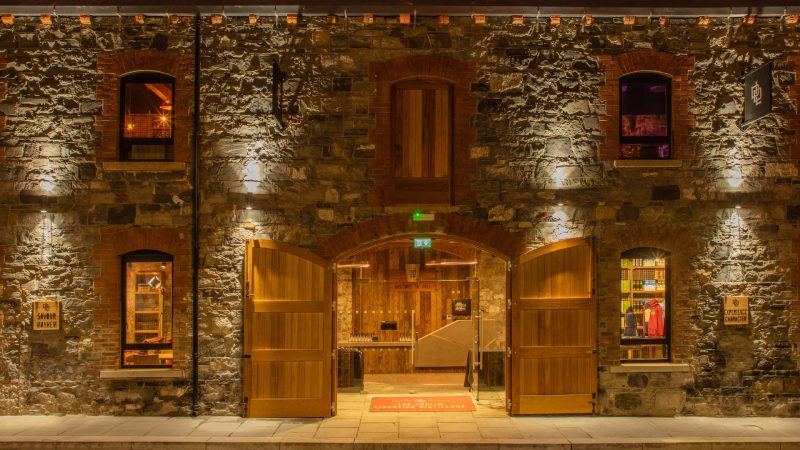 For €32 you can take the Explore Tour and which includes a welcome drink on arrival of Dubliner Irish Whiskey Liqueur, a tasting of the exclusive, The Tannery and our 5 YO Blend, Oak Devil, a tasting of Dubliner Original & Liberties Copper Alley 10 YO you will also get to enjoy a delicious Whiskey Cocktail.
Jameson whiskey tours – Dublin
A pioneer in Irish whiskey tourism, Jameson's got an €11 million makeover in 2017. The place's history traces back to 1780 and it combines storytelling, technology, comparative whiskey tasting and a Jameson. Besides the general tour, they offer cocktail-making classes and blending classes. Tours and tastings begin at €25 and a 90-minute whiskey blending class costs €60.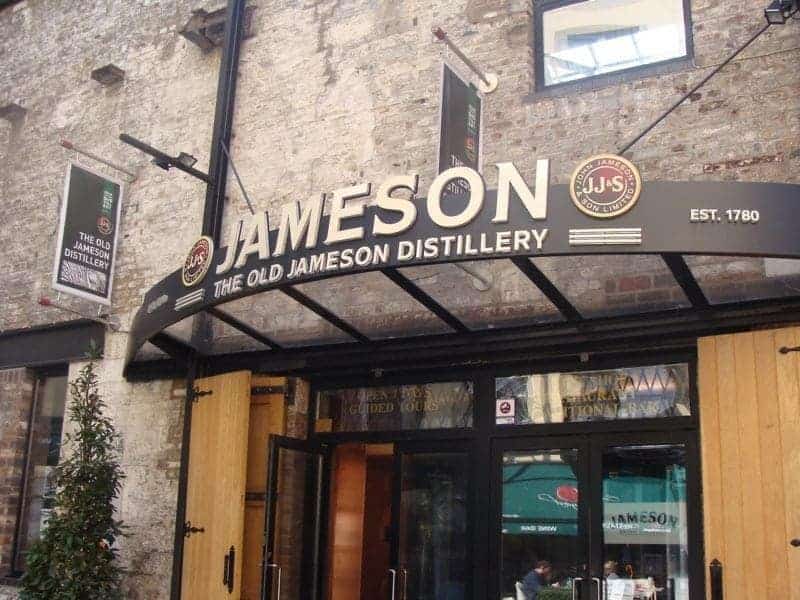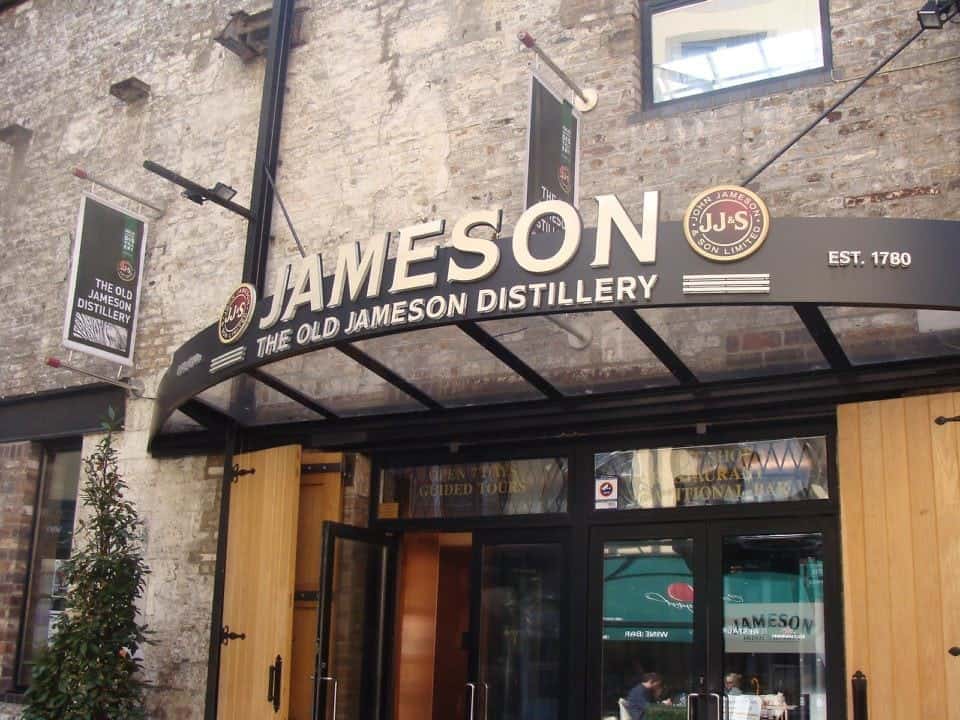 Irish whiskey museum
The Irish Whiskey Museum is the home of everything Irish whiskey! Independent of all whiskey distilleries, there are over 100 different types of Irish whiskey in the building. The storytellers talk through over 2000 years of Irish whiskey history on fully guided tours and lead interactive tastings of a wide variety of Irish whiskeys.
Tours include each of the 4 different rooms themed to represent a different period in Irish history. Finish the tour by becoming a true whiskey connoisseur with a tasting of 3 (Classic) or 4 (Premium) different Irish whiskeys. Other experiences, such as the Whiskey Blending Experience and the Whiskey and Brunch experience are also available. Prices range from €20 to 28, one even includes a brunch.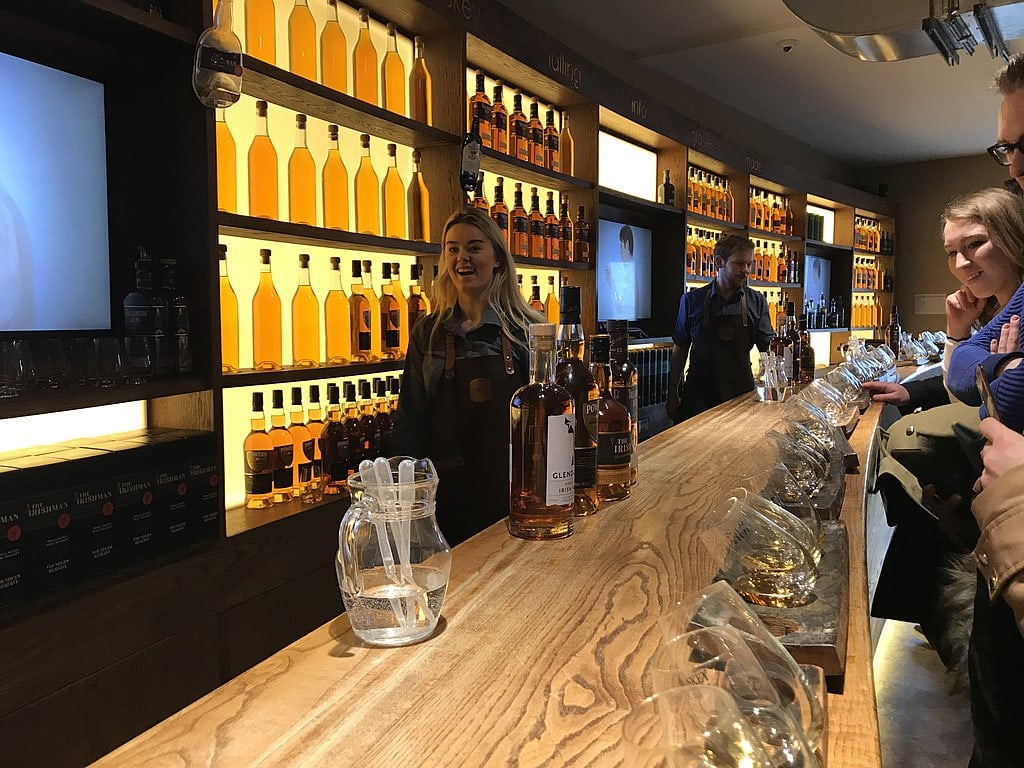 Irish distillery and Whiskey tours outside Dublin
Slane Castle Distillery – Meath
Slane Castle opened its Whiskey Distillery in 2017 in partnership with Brown-Forman (Jack Daniels). If you know Rock n Roll you will know Slane for some of the greatest concerts to be held in Ireland. Slane Whiskey is a smooth and flavourful, triple casked whiskey and you can tour the distillery and the castle at the same time if you wish. The Distillery tour with a tasting of the Whiskey will cost €18.00. For a combined tour of Slane Castle and the Distillery add another €12.00.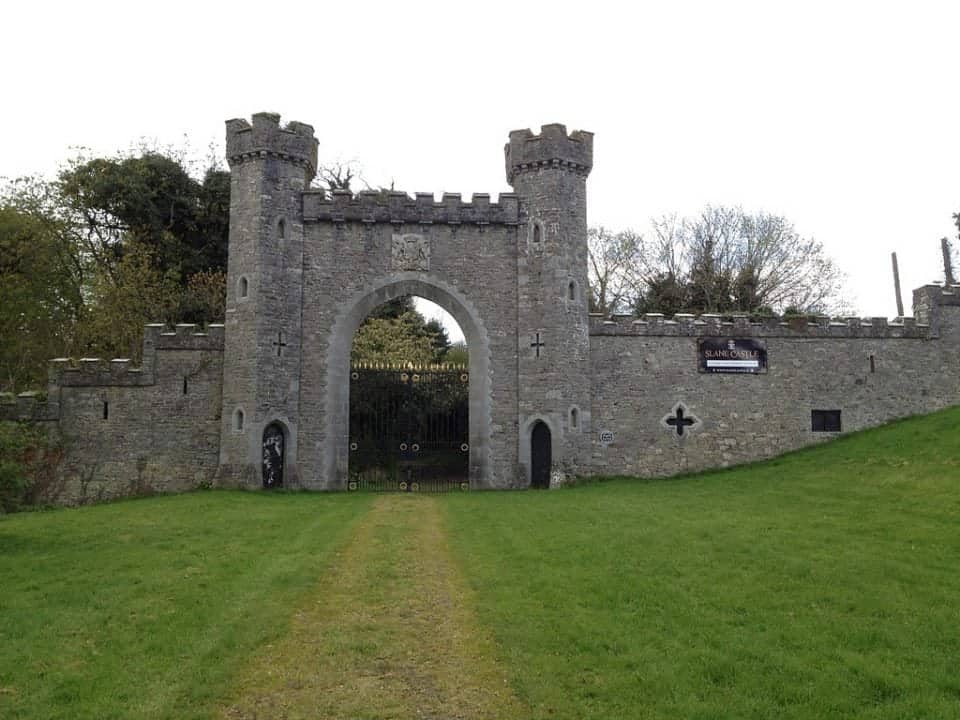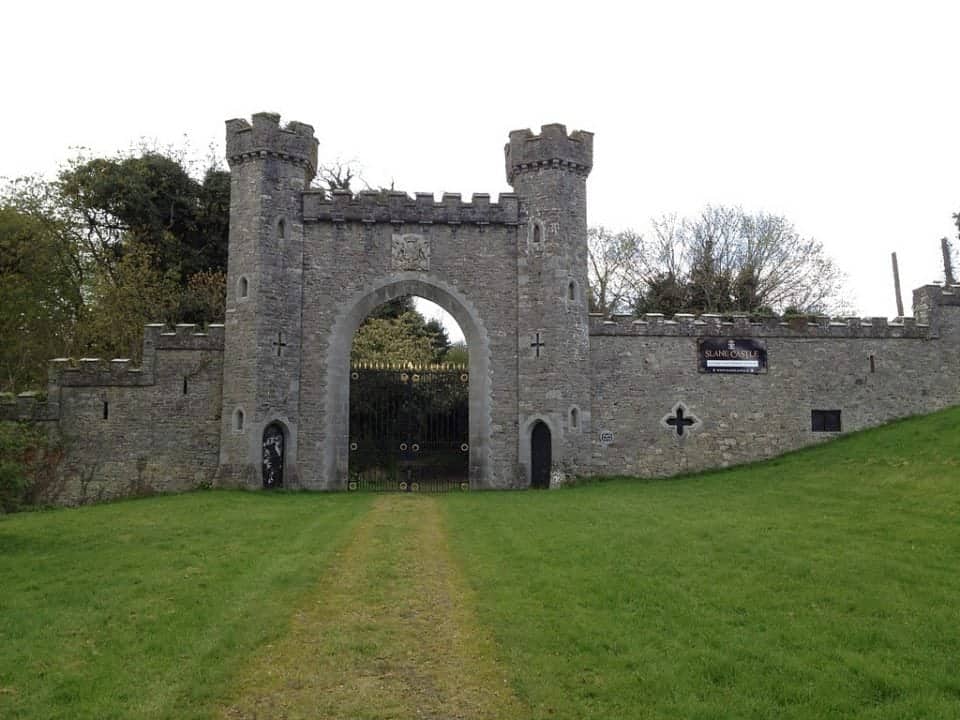 Powerscourt Distillery – Wicklow
A mere touch over a year old the Powerscourt Distillery has just opened a visitor centre in the Old Mill House on Powerscourt Estate. A grand way to spend the day visit the Powerscourt Estate and Gardens and then take a 60-minute tour of the distillery. The tour takes you through the on-site maturation warehouse in its stunning setting and includes three samples of Fercullen Irish Whiskeys in one of the intimate tasting rooms Adults €25.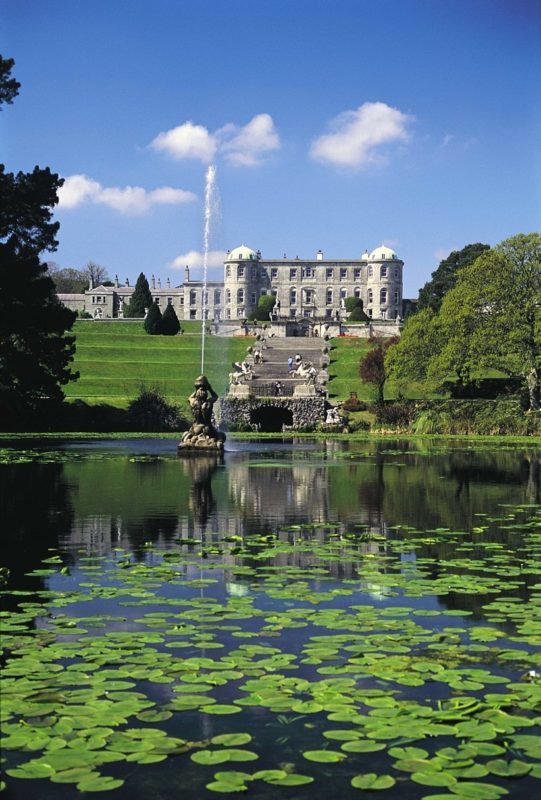 Clonakilty – West Cork
Another new Irish Whiskey Distillery Clonakilty is in Cork and has been open for around a year. It features a gin school as well as a whiskey distillery. With a lovely visitor centre that contains a great restaurant featuring local produce and their own great whiskeys and gins. The Clonakilty whiskey is a single batch/double oak whiskey made from a deep pure well on the property.
You can take 3 kinds of tours from the Classic at €15 which includes a tasting of 2 whiskeys. The Premium at €18.00 where you get to enjoy a tasting of 3 premium whiskeys, and the Connoisseur at €22 with a tasting of 3 whiskeys including the 15-year-old Single Malt. While you are in Cork check out the English market there's often a tasting going on.
By the way, Clonakilty is the birthplace of Ireland's best black and white pudding some very traditional Irish sausages for your Full Irish breakfast.
Royal Oak Distillery – Carlow
On an 18th-century estate located in Carlow (Ireland's Ancient East), this Irish Whiskey Distillery offers 3 whiskey tours. The Royal Oak Distillery is one of the largest in Ireland and it produces pot still, single malt and grain whiskeys and visitors can learn about all three styles. Royal Oak Journey includes 1 whiskey tasting €15, Single Malt will include 3 tastings of premium Single Malts each matured in different barrel selections €25 and Connoisseurs Choice – €40 – this will include 3 tastings of select limited-edition whiskies from cask finish & cask strength varieties.
Jameson Distillery – Cork
Midleton is where Jameson's moved to in 1975 to build a bigger distillery. Today, every drop of Jameson is produced here, amid the lush fields of southern Ireland. They offer 4 different types of tours and comparative tastings. The Behind the Scenes Tour takes 2 hours and includes a short film and tour of grounds and key distillery buildings plus of course the Premium whiskey tasting experience €60.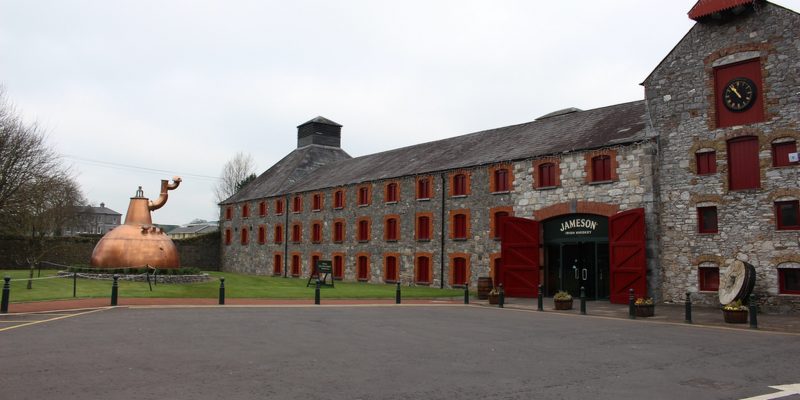 The Jameson Experience Tour & Premium Whiskey Tasting includes the tour and a glass of Jameson along with a whiskey tasting experience comparing 4 of the Distilleries whiskeys for €48. The Jameson Distillery Experience Tour includes the tour, film and a complimentary glass of Jameson Whiskey for €23
Tullamore D.E.W Distillery – Offaly
Tullamore D.E.W. is the original triple-distilled, triple-blend whiskey. Known the world over for its smooth and gentle complexity. Tullamore D.E.W. is named after Daniel E. Williams and has been a favourite Irish Whiskey since 1829.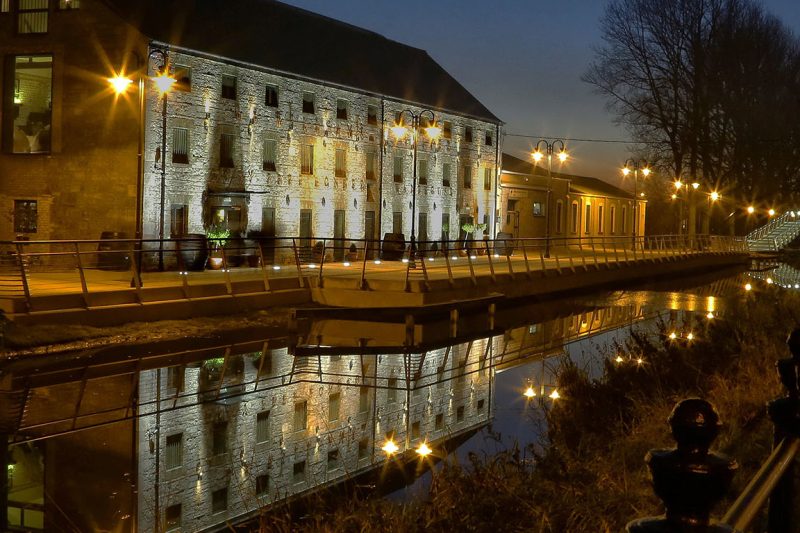 After 60 years of waiting in September 2014, Tullamore D.E.W. resumed production in its ancestral home of Tullamore, Co Offaly. Tours at the new visitors' centre include a Curious Tasters Journey which is the full tour of the distillery and a triple tasting for €14.45, the tour starts with the birth of a blend and finishes with a triple tasting. The Whiskey Wise Masterclass lets you explore the depth of character in six of Tullamore's finest whiskeys and you get to taste more whiskeys with exclusive access to the D.E. Williams Branch House, where you can take a well-earned rest and put your new-found knowledge to good use. €29.
The Ultimate Distillery Experience includes a tour with a whiskey expert leading you through production from still house to warehouse. At this point, you get to enter the blending room where you can blend your own unique whiskey. €90.
Make sure you head to Birr Castle when in Offaly or perhaps a side trip to the Rock of Cashel in Tipperary which isn't far.
Kilbeggan Distillery – Westmeath
Kilbeggan Distillery is apparently the oldest distillery in Ireland, founded in 1757. Tough times with the crash of the Celtic Tiger nearly crashed this iconic Irish distillery but the town came together to save it.
There is the Apprentice tour is a guided tour of Kilbeggan Distillery with a Masterclass in a tasting of three Irish whiskeys. The Distillers Tour includes tastings of 4 whiskeys – Kilbeggan Single Grain, Kilbeggan Irish whiskey, Tyrconnell Single Malt and Connemara Peated Single Malt.
The Artisan tour is a premium one that includes a whiskey and cheese pairing and the Connoisseur Experience which includes lunch. Ticket prices range from €15 to 85.00.
Sliabh League Distillery – Donegal
The first distillery to open in Donegal in 175 years Sliabh Liag Distillers began with great plans and launched an amazing gin. They have been in the process of building the Whiskey Distillery for a few years and were finally granted planning permission to build in Ardara which overlooks the beautiful Loughrosmore Bay. They hope to open the Whiskey Distillery in 2020 so fingers crossed. An Dúlamán Gin Distillery sits to the west of Sliabh Liag where the Abhainn Bhuí (pronounced Owenwee and meaning yellow river) and Glen rivers meet and flow into Teelin Bay.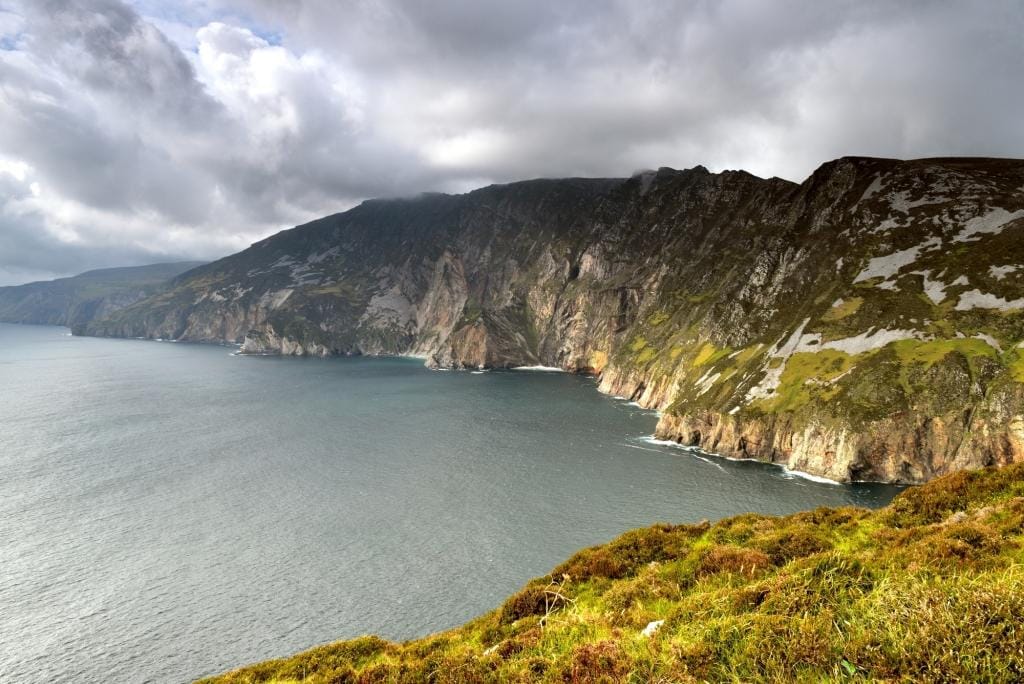 Dingle Distillery – Kerry
The Dingle Distillery is located in Co. Kerry. Dingle Whiskey was created in 2012, in a tin shed in the small town of Dingle and 3 years later their distillery was birthed. Their output is 2 casks of whiskey per day, so a visit to the Dingle distillery would be worth a trip to experience something extra special €12, this is a great tour to do when travelling the Ring of Kerry.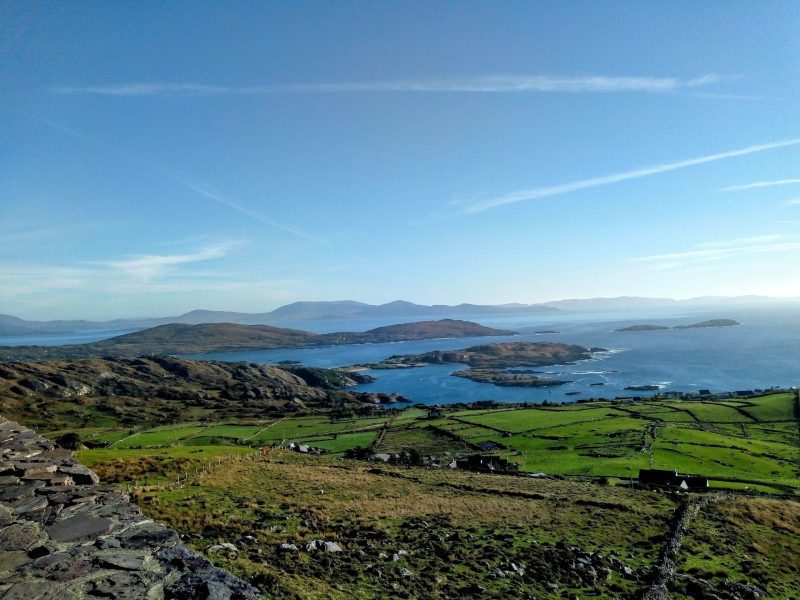 Ballykeefe Distillery – Kilkenny
Ballykeefe Distillery is situated in the heartland of Ireland, adjacent to its medieval capital, Kilkenny city. A tour of Ballykeefe Distillery is a must for anyone with an interest in Kilkenny's historical association with Irish Whiskey.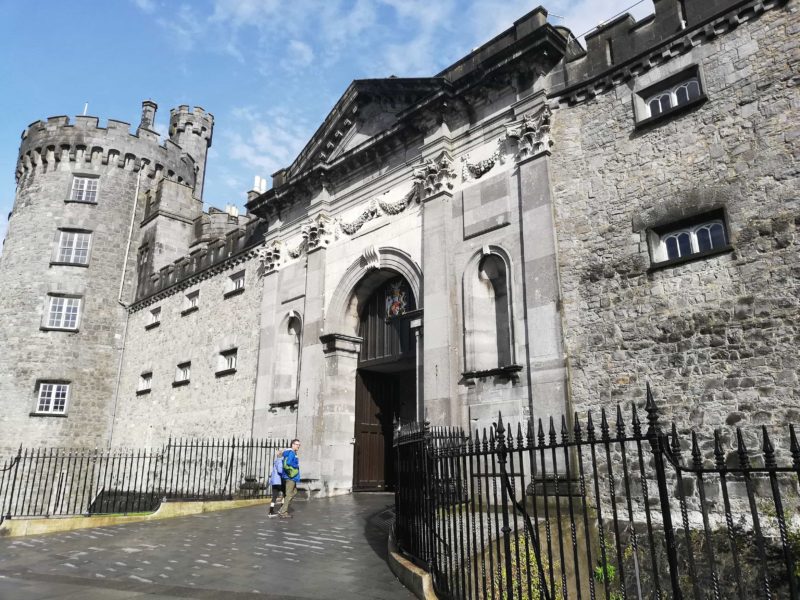 A fully operational distillery, with a behind-the-scenes tour teaching the fine art of distilling and of course a tasting of their award-winning white spirit range, Poitín, Vodka and Gin the tour costs €25.
Connaught Distillery – Mayo
Connacht Distillery is located in Belleek, Ballina and there is a stunning castle where you can stay while taking your Irish Whiskey tour.
The Connacht Distillery sits on the banks of the beautiful River Moy where the river widens into the Moy Estuary in Ballina, County Mayo. The guided distillery tours bring you through the process of making whiskey and will help you understand why we are so passionate about single-pot still Irish whiskey. They set up the whiskey tours to be small and interactive so that you can really enjoy the experience without feeling rushed. The tickets are €12.50.
There is also the Connacht Craft Experience which is a distillery tour followed by a sampling of their Ballyhoo whiskey and a Straw Boys Irish Poitín in Mullarkey's bar. An adult ticket is €17.50. The Connacht Ultimate Craft Experience is €22.50 and includes a sampling of 3 of their Irish Whiskeys.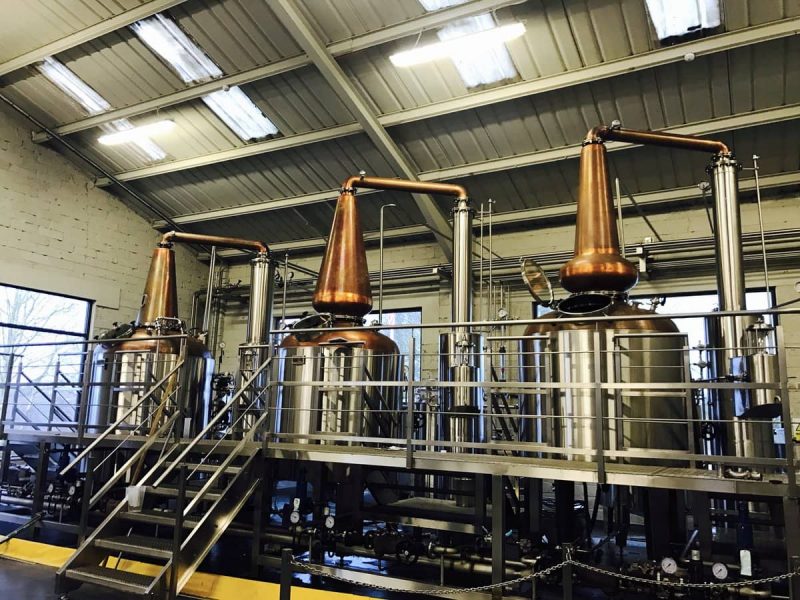 Nephin Irish Whiskey – Mayo
Nephin Irish Whiskey's vision is to create authentically made, peated single malts in a small village on the Wild Atlantic Way in County Mayo using Nephin mountain water, locally grown barley, locally cut turf, then triple distilled in traditional copper pot stills and matured in unique casks handcrafted in Nephin Cooperage.
The distillery and visitor's centre is under construction, but they welcome visitors in the shop across the street from the distillery. Whiskey tasting can be arranged by special appointment at nearby Belleek Castle.
Northern Ireland Whiskey distillery tours
Bushmills Distillery – Antrim N. Ireland
The Bushmills Distillery in Northern Ireland lays claim to being Ireland's oldest working distillery. The license to distil was given in 1608 by King James I. They use the water from the stream onsite to distil their distinctive Irish whiskey. It's a fascinating tour.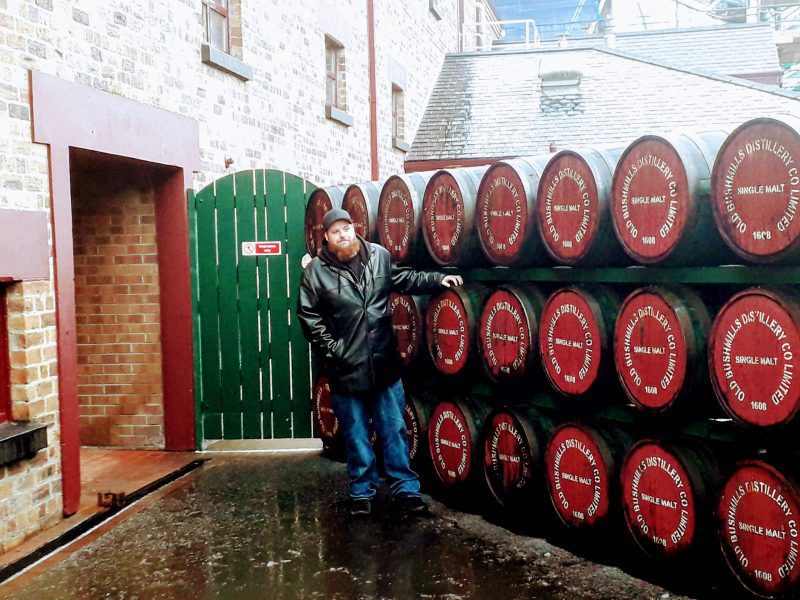 The Bushmills whiskey tour takes visitors on a real experience ensuring that their senses are captivated by the sights and smells around them. Of course, the tour includes whiskey tasting, why else would you go on a tour of a distillery. There is a specialist whiskey shop and a wonderful gift shop it is the perfect place to stop on your Game of Thrones tour or your trip around the Causeway Coast.
Echlinville Distillery – Down
Echlinville is located in County Down, Northern Ireland. Distillery tours are mostly on Saturdays, two to three times a month. Check the website for availability. Book online. The Echlinville Distillery Tour & Tipple offers a real insight into the workings of Northern Ireland's first newly licensed distillery for over 125 years. The Tour & Tipple costs £18 per person and naturally includes a tasting.
Distillery tours and Trail tours
Whiskey Island
Whiskey Island offers premium tours and tastings across Ireland. They have something to suit every traveller; from a half-day tour in Dublin City to a 10-day golf and whiskey tour along the west coast.
They will also do fun, comparative whiskey tastings at your hotel or venue. Fully tutored, our tastings offer an authentic experience, and the chance to learn something new while you're here!
The Dublin Whiskey Story (transport provided) half-day escorted tour
Whiskey Travel through Ireland's Ancient East two days fully escorted tour
Northern Ireland Whiskey Tour two days a fully escorted tour
Golf, Whiskey & The Wild Atlantic Way eight days fully escorted tour
Irish Whiskey Trail
Irish distilleries offer an immersive experience of the art of whiskey-making and a glimpse into Ireland's rich history. From the traditional methods used by family-run distilleries to the state-of-the-art facilities of larger companies, visitors can witness every step of the production process and even sample some of Ireland's finest whiskeys.
The combination of stunning scenery, warm hospitality, and expert knowledge makes Irish distillery tours a must-see for anyone visiting Ireland or looking to deepen their appreciation for this beloved spirit. Whether you're a whiskey connoisseur or simply curious about how it's made, there's something enchanting about visiting these historic sites and raising a glass to this quintessential Irish drink.
Have you been on an Irish Whiskey Tour? If so what was your opinion?
Here are a few more articles on visiting Ireland for you to peruse.
The best of Irish slang and 100+ Irish slang phrases
Traditional Irish food 25 of the most popular Irish dishes
20 Famous Pubs in Dublin for a pint and some craic
101 Landmarks in Ireland to see
101 Landmarks in Northern Ireland
Ultimate Wild Atlantic Way Route
Ireland's Ancient East – an epic road trip