Navigating the Lucas Galvez Market, Merida
Looking for something to do in Merida that's a little off the beaten path? Look no further than a great tour of this Merida institution the Lucas Galvez market in Merida Centro in the Yucatan Mexico. The market is a feast for all your senses from the beautiful and unusual fruits, vegetables and meat to the beautiful scent of fresh flowers in the air.
There are several Merida mexico markets but the Lucas Galvez is the biggest and most important. With brilliantly coloured flower vendors, vegetables you have never seen before. Handmade clothing and hammocks, blankets and standard tourist trinkets abound.
There are vendors inside and outside this huge old building. It may look dirty and rundown and the floors can be treacherous, but notice there is not a single fly near any of the meat and fish. The white clothes are immaculate and the bargains to be had are outstanding.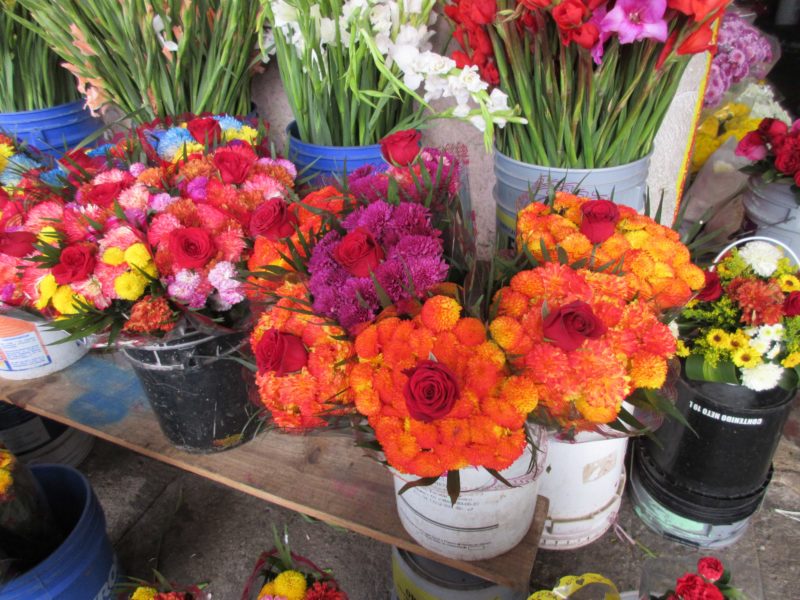 The ladies beautiful embroidered dresses are called huipiles.
Visiting the Lucas Galvez Market in Merida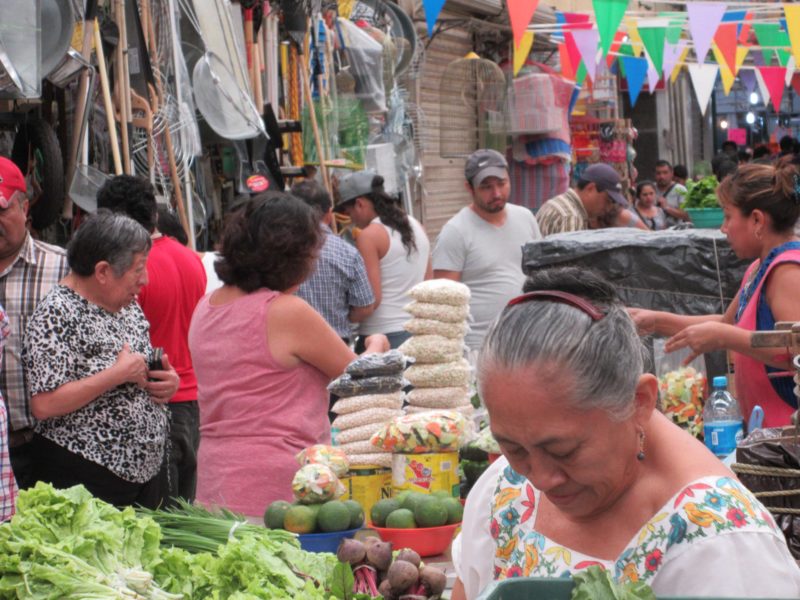 We would recommend first tackling the market with a tour guide unless your Spanish is very good. We found ours by asking on the Yucatan Beach Friends Facebook page. A young lady called Amanda volunteered to be our guide, we each paid around $100 pesos (less than $10 Canadian) for a 4-hour tour. Amanda arranges lots of different tours from cenotes to food tours for ex-pats, she speaks French, Spanish and English and is a wonderful guide.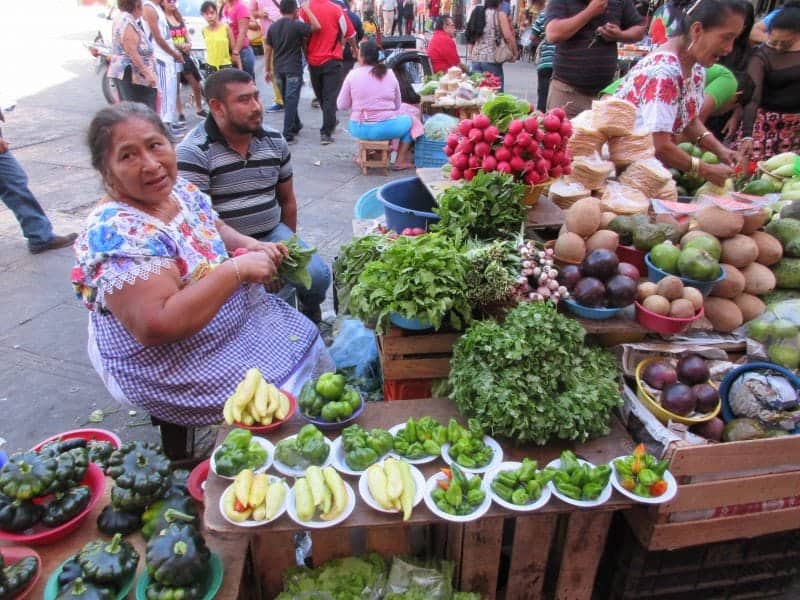 The Lucas Galvez market is absolutely huge and has specific areas for flower vendors, fruit and veg, meat and fish and a separate building for handicrafts. Merida's main market, Lucas de Galvez, covers 156,000 square feet and has over 2000 vendors that sell fruits, vegetables, meat, fish, seasonings, recados, bebidas, candy, baskets, animals, shoes, clothes pretty much anything you can think of and over 100,000 visitors flock to the colorful stalls on a daily basis.
Mercado Lucas de Galvez hours? It is open every day of the week from around 8 am until 4 or 5 including Sundays. The artisan market does not tend to be fully open on Sundays though.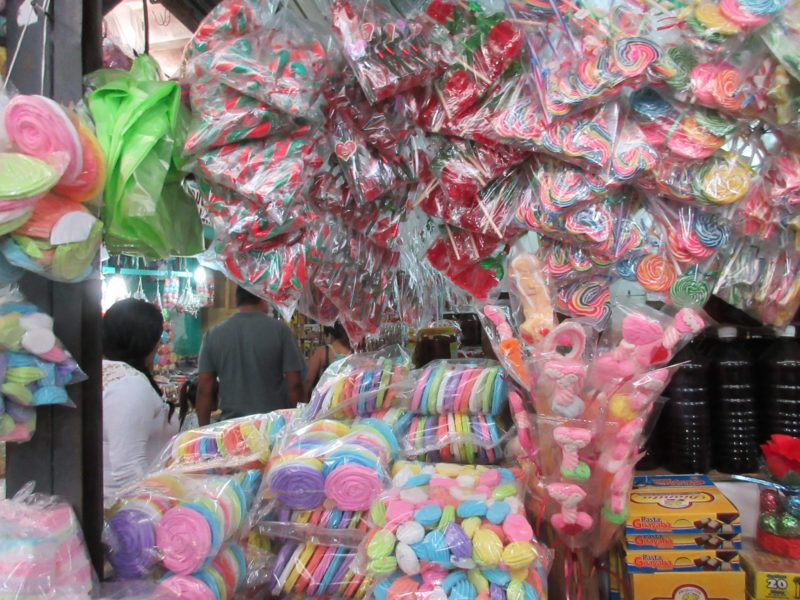 There is just so much to do and see in Merida these are our Merida Must Do's
Yucatan food and ingredients
We started in the area of fruits and vegetables, Amanda pointed out vegetables and fruits we had never seen and then explained to us how Mexicans enjoyed them.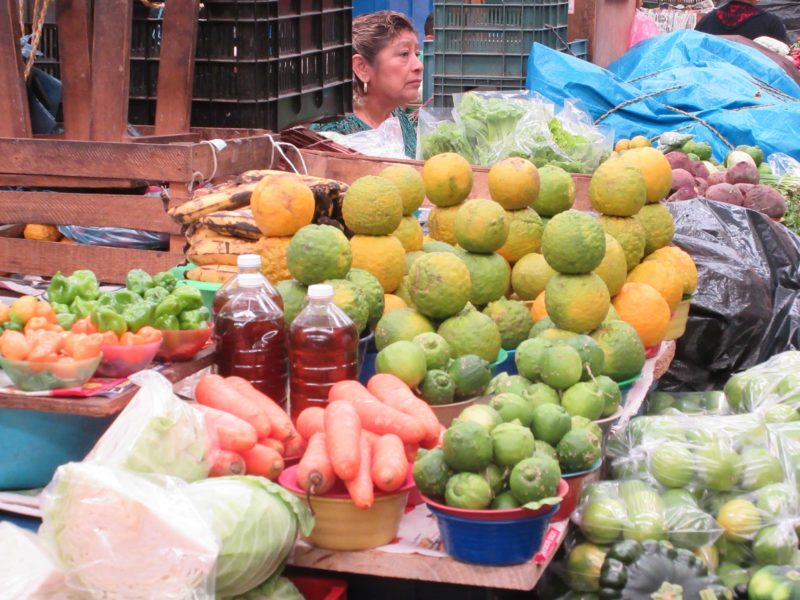 We were astounded at the prices because they were incredibly cheap compared to North American pricing. What you should be aware of is that these products are not for long-term storage they must be eaten relatively quickly as they will go off very soon.
Food in the Yucatan – not your typical Mexican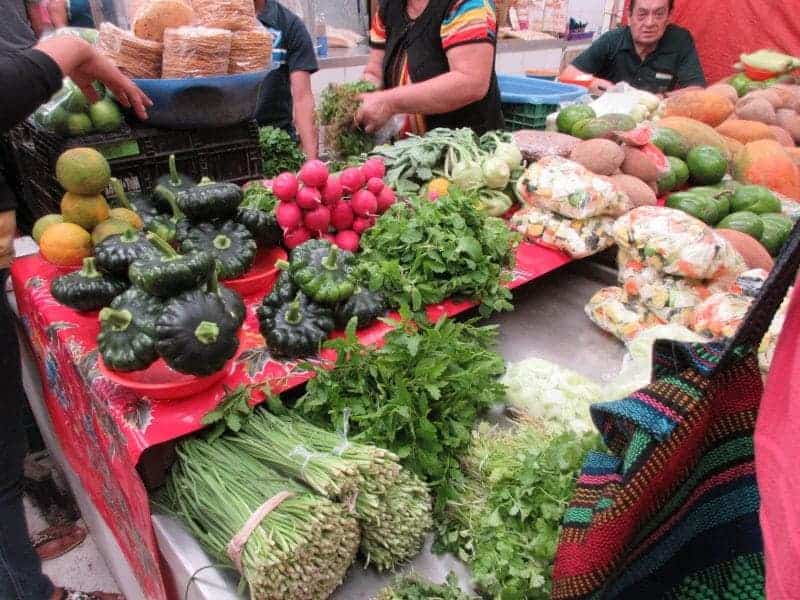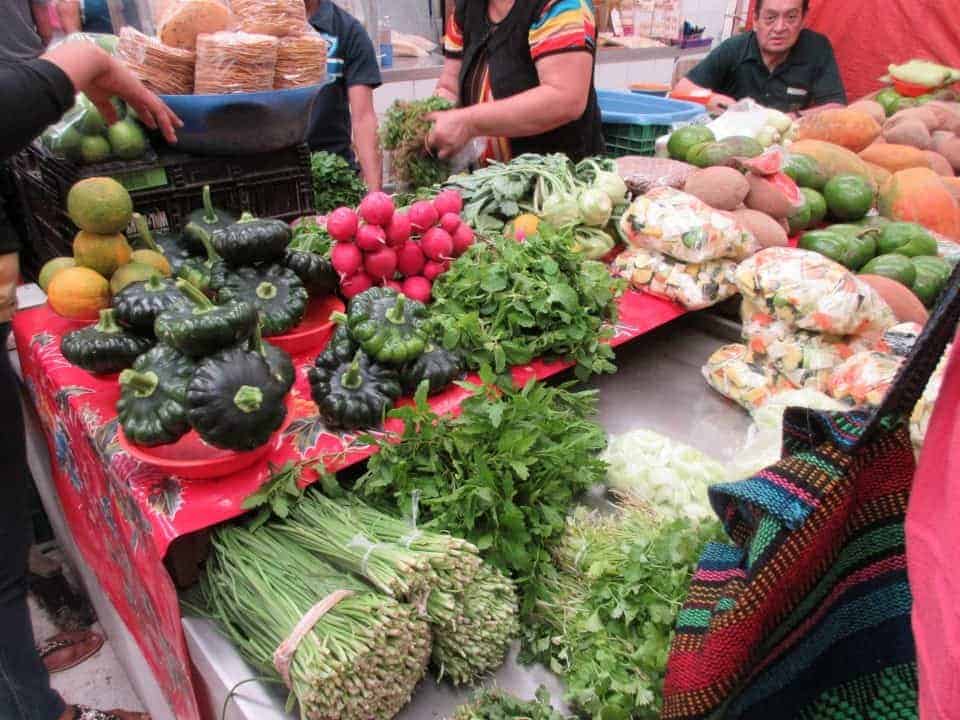 We noticed that most Mexicans purchase herbs and spices and recado mixes that are the specialities of certain vendors.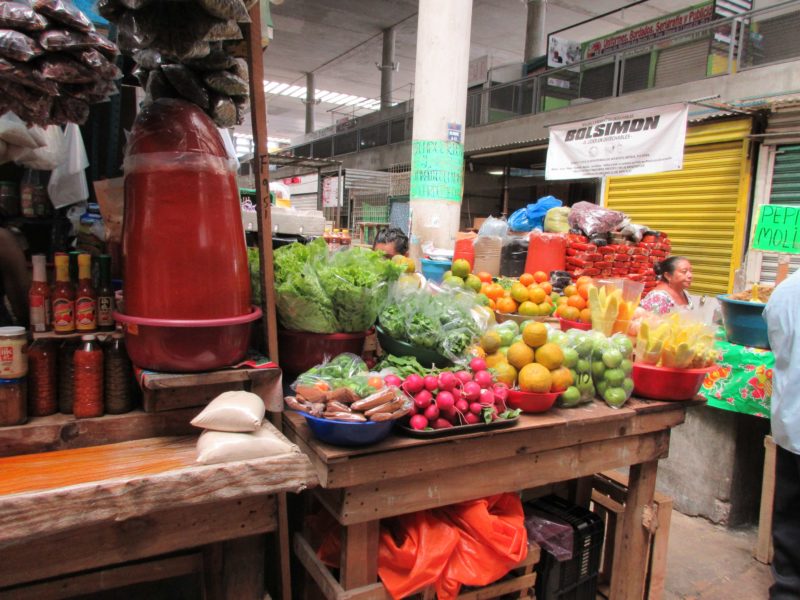 Fresh meat is purchased daily and there are rarely any tomatoes available other than the Roma variety. Certain vegetables we are accustomed to in North America are also not available.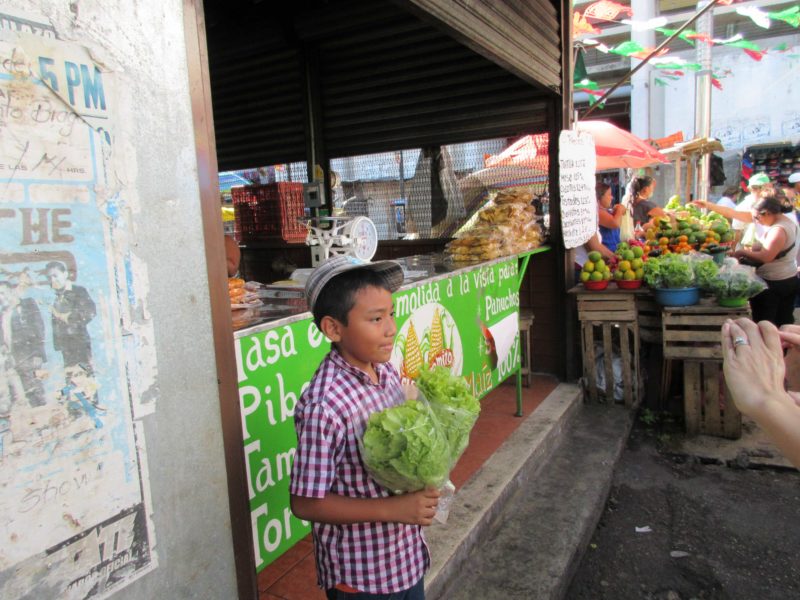 Things that are difficult to find include; asparagus, good fresh broccoli, cauliflower, green beans, Brussels sprouts. Potatoes are also not great in Mexico which is why you will see a lot of frozen french fries.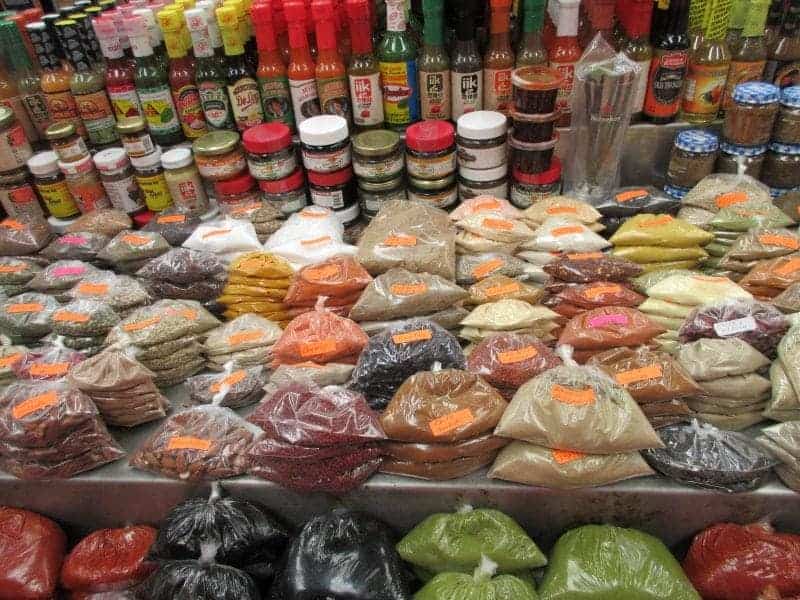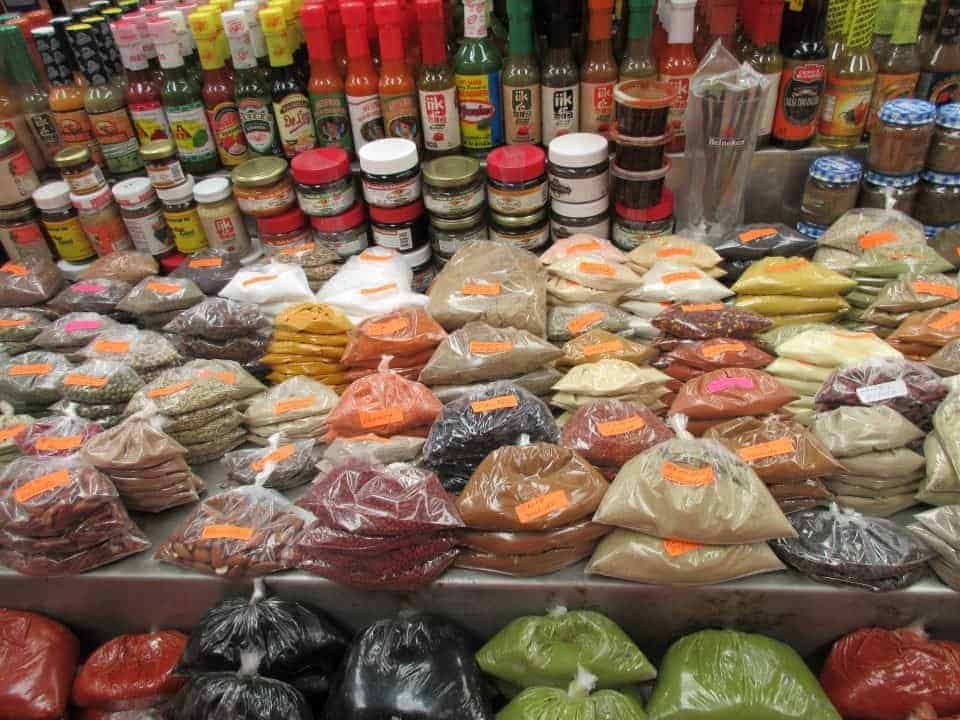 Don't forget to check out the street food stalls when you are at the Market as well. From marquesitas, which are a sort of crepe to tepache (pineapple beer) there is a treat on every corner.
Want to learn more about Yucatecan street foods and cuisine?
Some of the indigenous items like the sour oranges pictured above are the mainstays of the Yucatecan diet. Sour orange is used as a preservative and a marinade and is particularly famous in the Conchinita Pibil of the Yucatan.
Espelons are seasonal fresh bean that is used in speciality dishes such as the Tamale La Reina. These are picked fresh, removed from the pod and sold by the kilo and used in the tamale dough. You can find more information on making Tamales here and a great piece on the beans by Margret Heffner is here. At the Lucas Galvez market, you will only see espelons available around Easter time.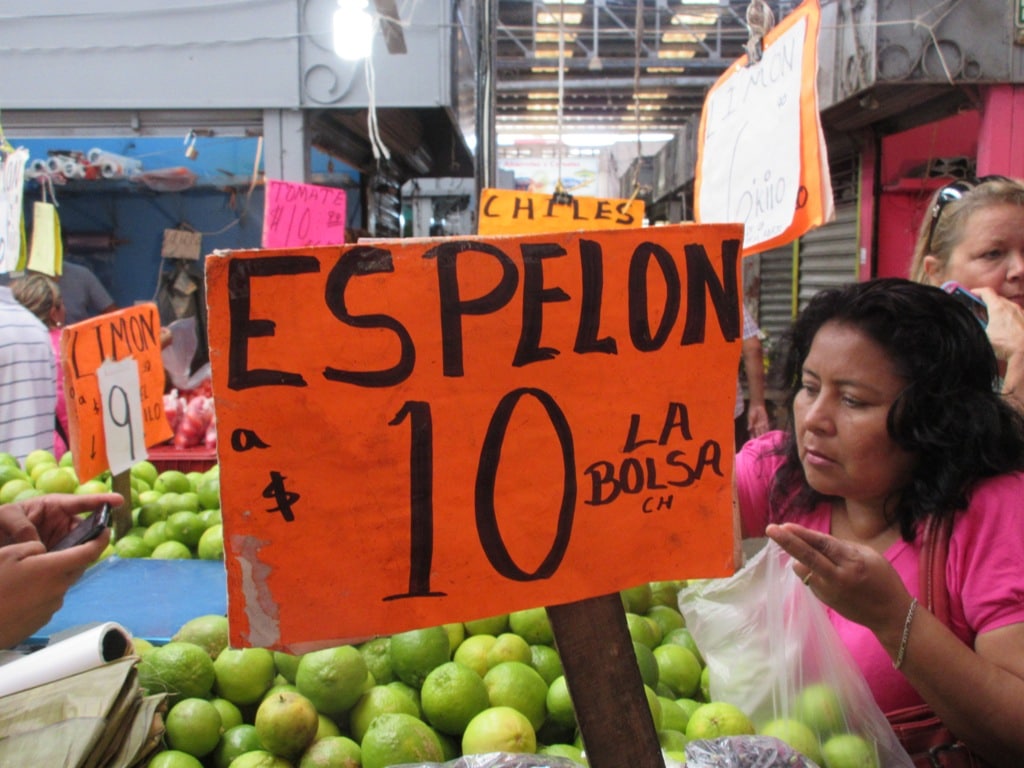 Kibis are originally Lebanese but due to the large Lebanese population in Merida and the Yucatan over the years, these have become a great fast food option on many stalls in the market. If you want to try some authentic Yucatecan cuisine head over to Santa Lucia Square for some great options.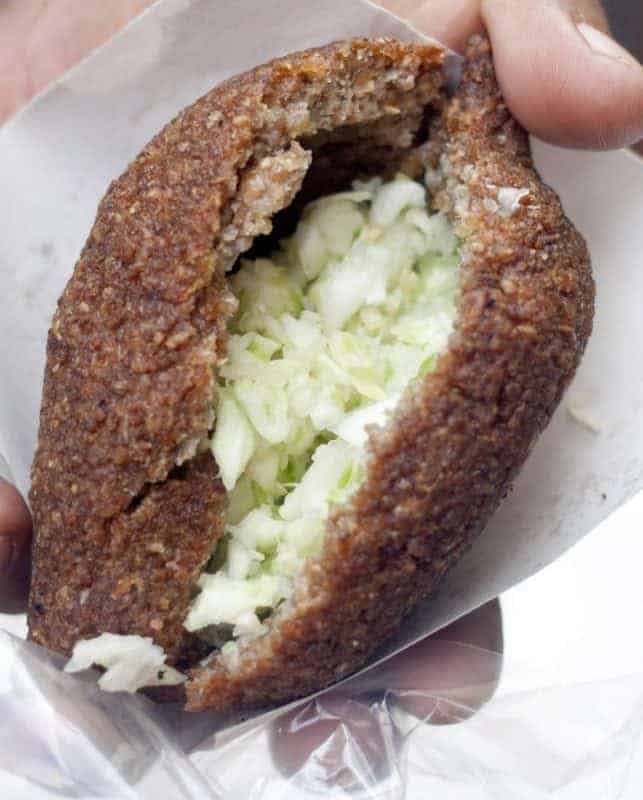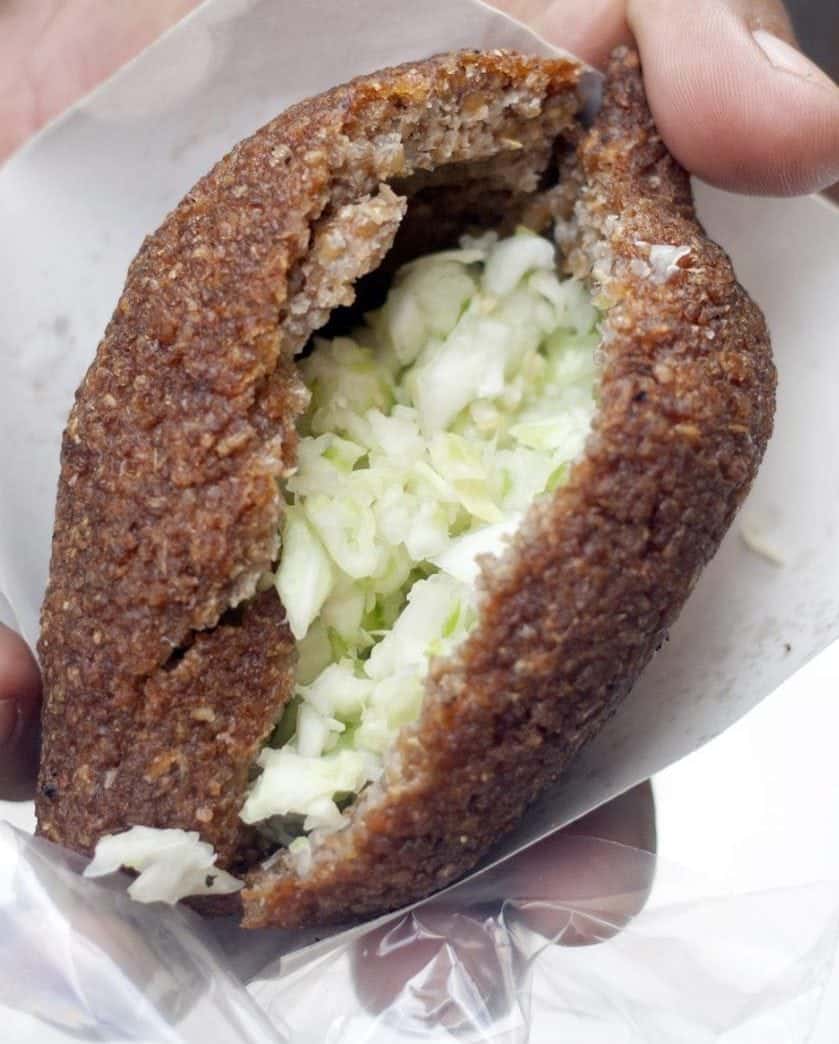 Marquesitas are a favourite Meridan snack. It is a crepe and the most popular is filled with Nutella and cheese.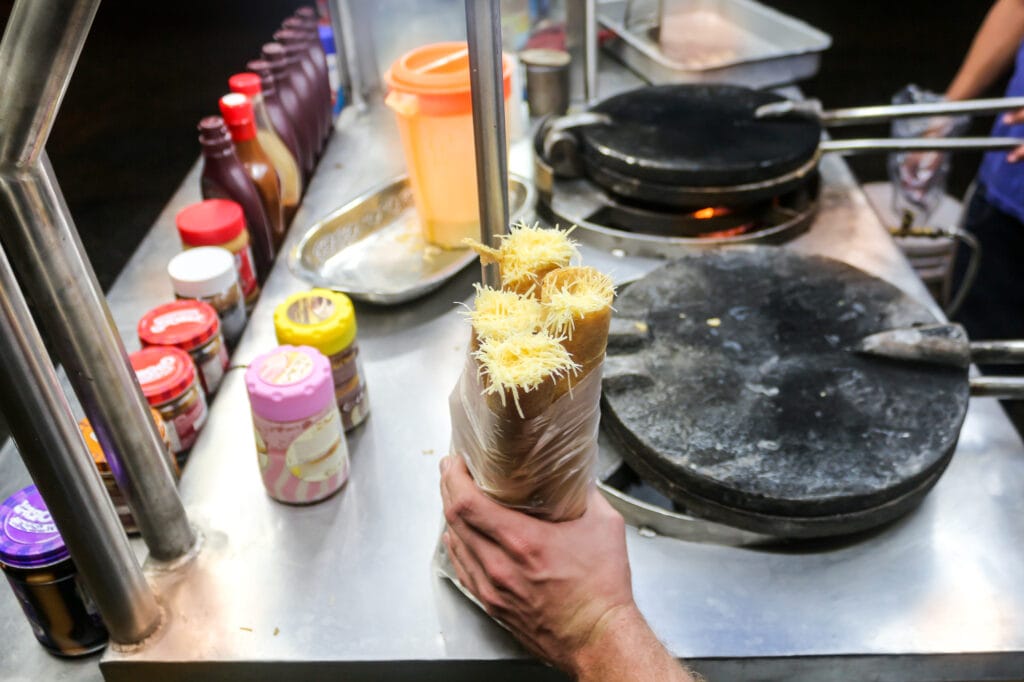 You will also see vendors selling grilled corn on the cob called an elote. This is grilled, then smothered in butter and mayonnaise and then rolled in a cotija cheese which has a taste similar to parmesan. The corn is then sprinkled with chilli powder and salt and a squeeze of lime – very addictive.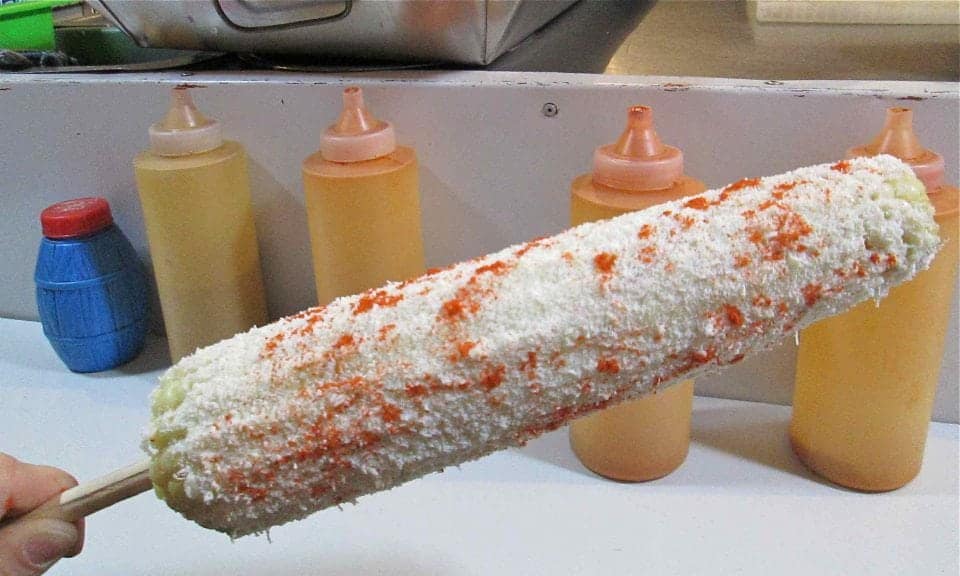 Here are my top 10 tips for living as an ex-pat in Mexico
On your trip to the Yucatan don't forget to visit the candy-coloured Campeche or take in some cenotes and Mayan sites.
You might also like
What's it like to live in Chelem? Retiring to Mexico & living in the Yucatan
Calaveras and dia de los Muertos skulls (Day of the Dead) story
What are those gorgeous Mexican embroidered dresses called?
Best food markets and food halls in N. America

Latest posts by Faith Coates
(see all)