Top 10 tips for living in the Yucatan
We moved to the Yucatan, specifically Chelem as part of our retirement agenda. We chose this because we felt it was one of the best places in Mexico to retire to. As boomers on a limited income, we were searching for an affordable place to retire to.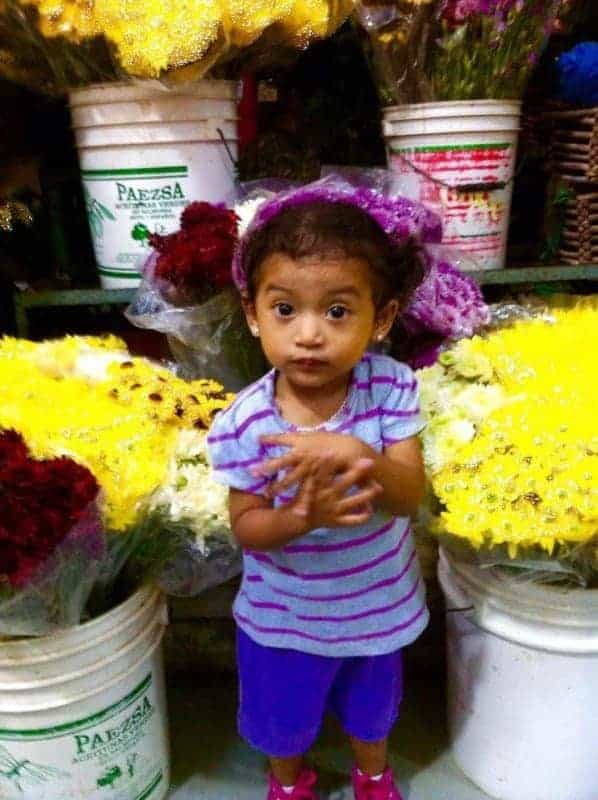 Living as an expat in the Yucatan, Mexico filled the bill so we sold everything we owned and got on the first flight to Merida. We did research living in Merida Mexico as an ex-pat, but we decided we wanted to be out of the city and near the beach. Living in Merida we discovered is easy but the temperatures reach over 45 degrees and some days it is the hottest place on earth. So here are some tips for living in the Yucatan.
From Merida, we travelled to the Progreso area and then onto Chelem where we had booked a short term apartment rental at the Bullpen, which sounds terrible but was, in reality, an excellent place to touch down.
There is a lot of negativity about retiring to Mexico and we searched for a while before we found what we believe is the best place in Mexico to live. It's not an easy task to uproot yourself and move to a new country, but being an ex-pat in Mexico is a relatively easy thing to do.
Pros and Cons of Living in Mexico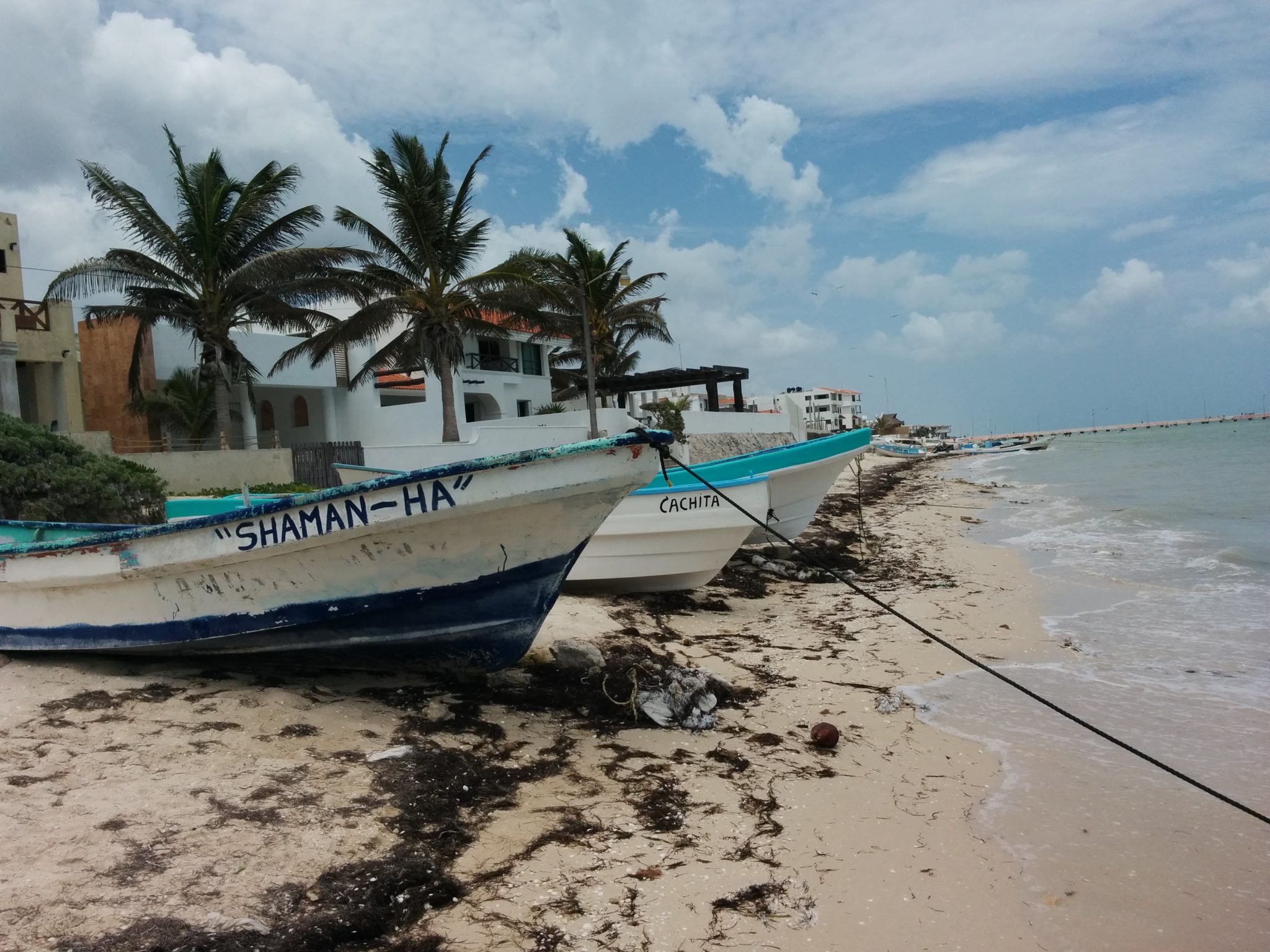 We have some amazing people we love in Canada who all want to pop down for a visit so I thought I would write this blog post so they know what to expect and of course what any visitor can expect. These are my 10 tips for living as an expat in the Yucatan, Mexico.
Top 10 Tips for Living in the Yucatan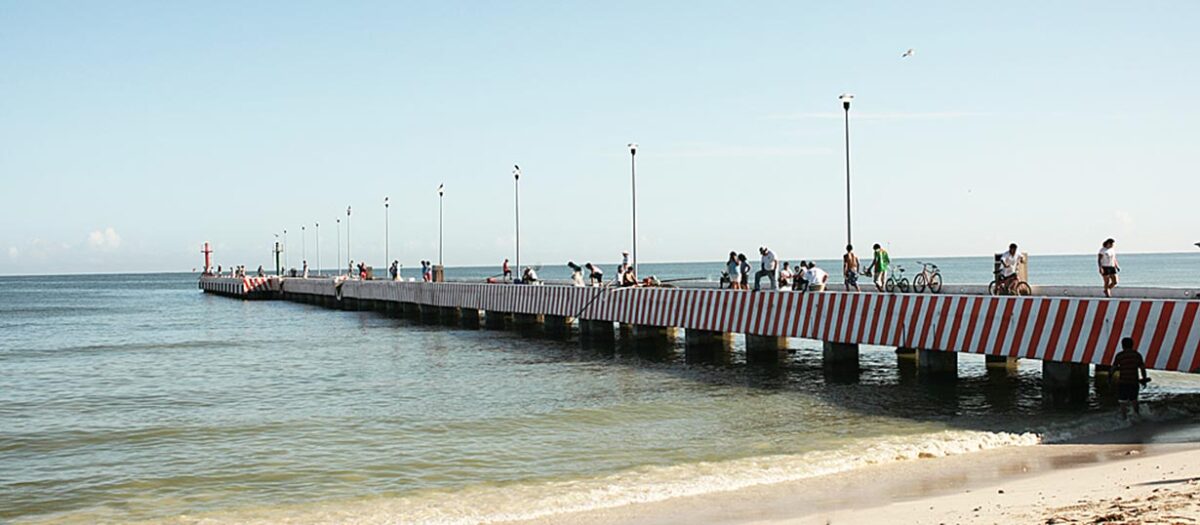 The Gulf of Mexico side of the Yucatan is very quiet, well at least it is in the winter which is probably why so many ex-pats come down as snowbirds. You can choose to fly into Cancun and then take a 4-hour bus ride down to Merida or you can grab WestJet that now flies directly into Merida out of Toronto.
You can get some incredible deals on WestJet and the Canadian ex-pats here are hoping that they will extend their season and add more flights as currently, they are doing very well. Without a doubt, this is one of the best places to live in Mexico as an expat.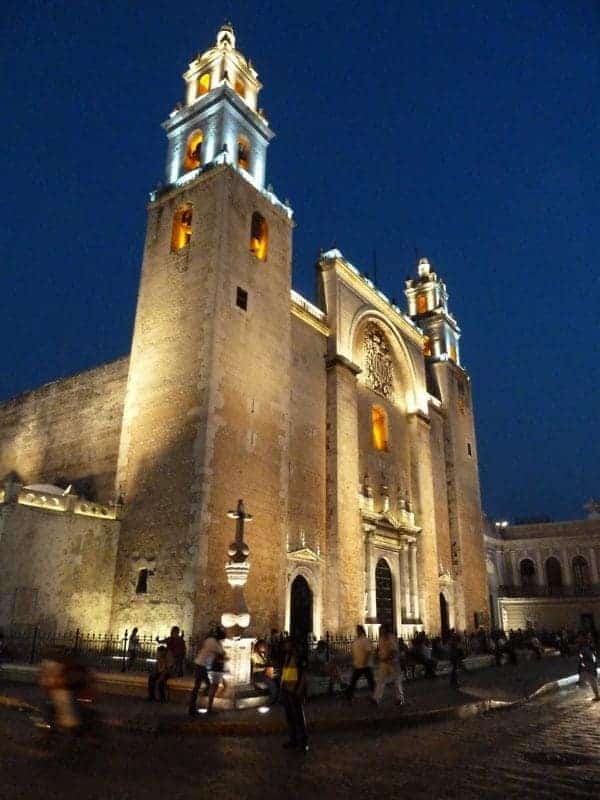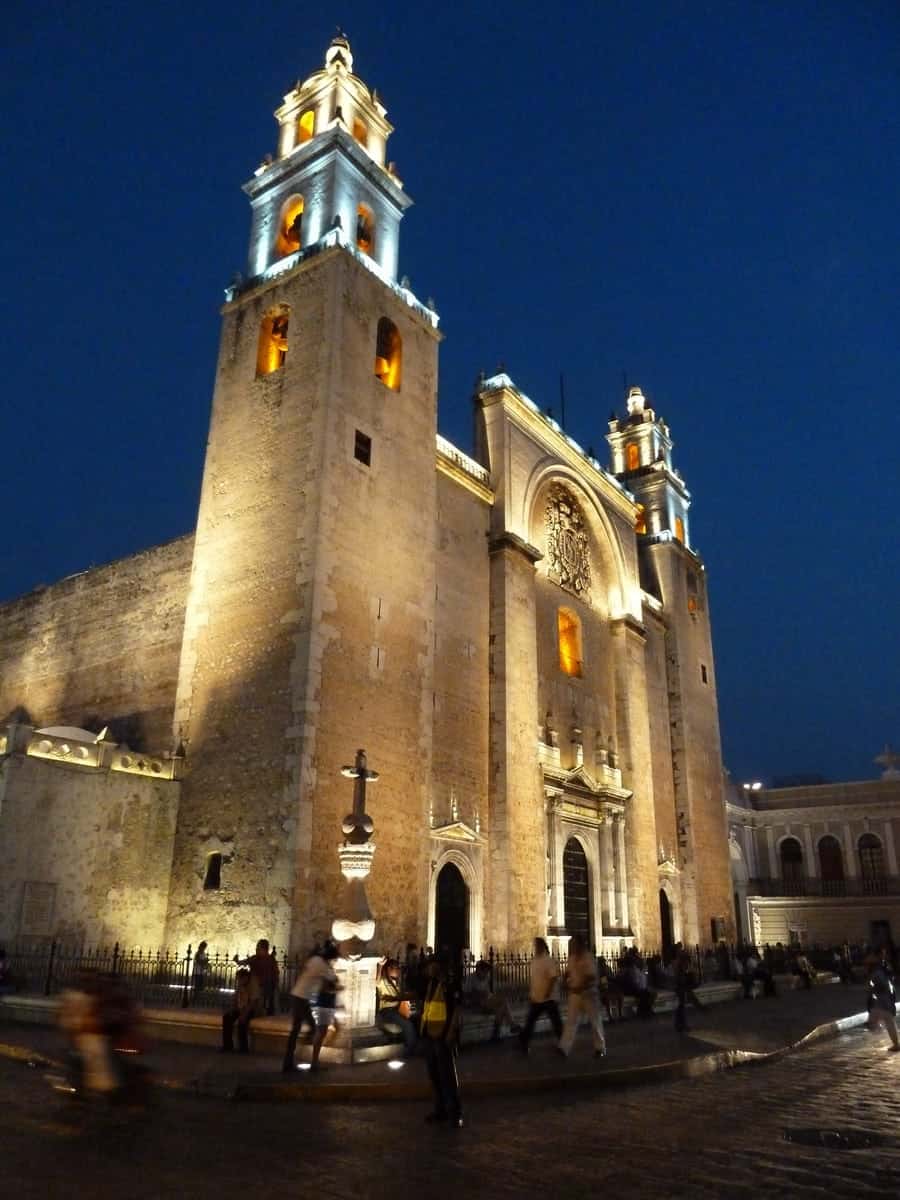 From Merida, Chelem is around a 45-minute drive. The airport is small similar to a regional Canadian airport and easy to navigate and many of the staff speak English which can be very helpful. Taking the bus from Cancun is longer (about 4 hours) but they have great new buses and an express run that only costs around $60 Canadian.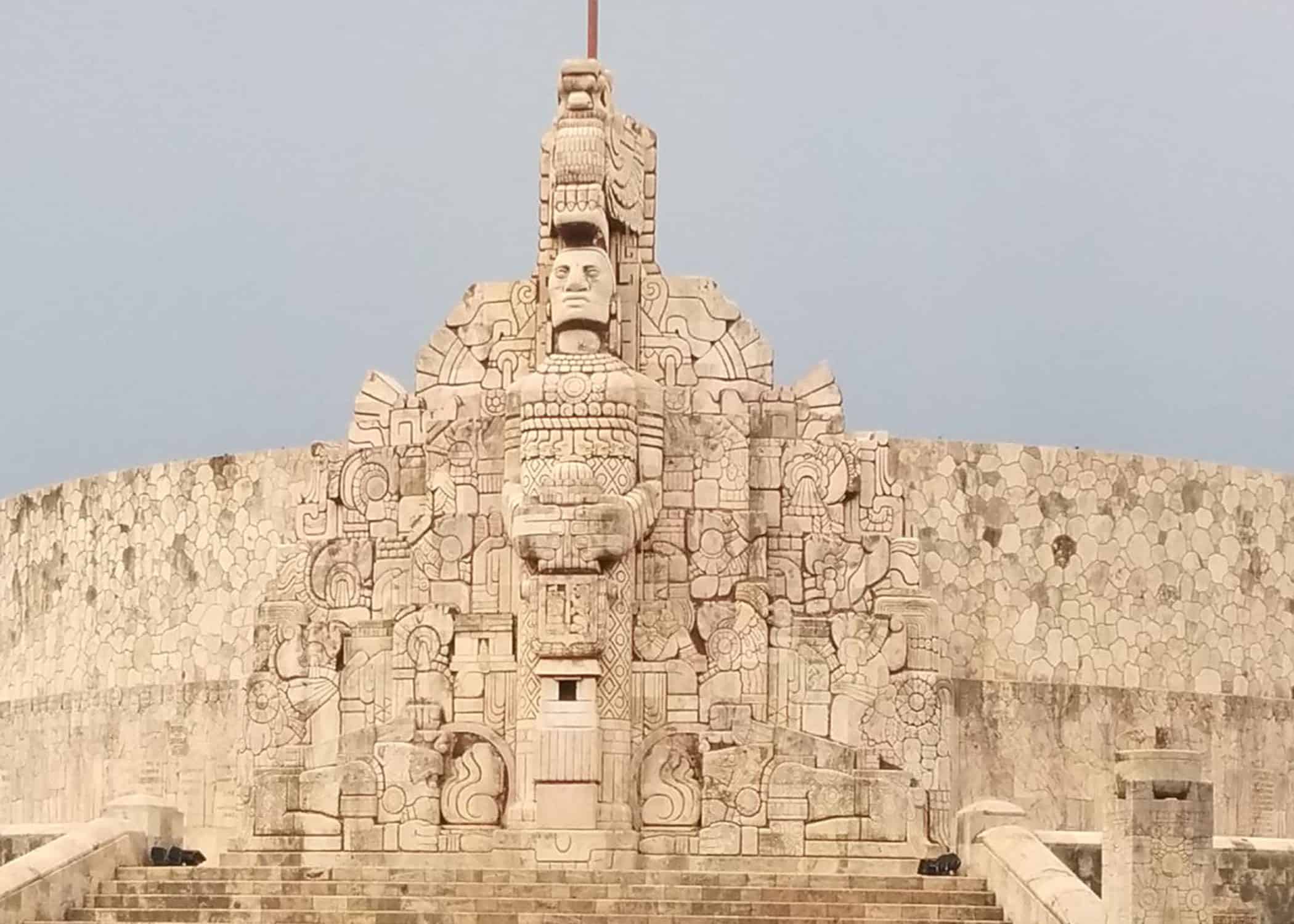 A taxi ride from the airport to Chelem is around $800 pesos or you can grab a shuttle from a local expat that costs around the same and if you want they will drop by a Walmart so you can pick up some groceries.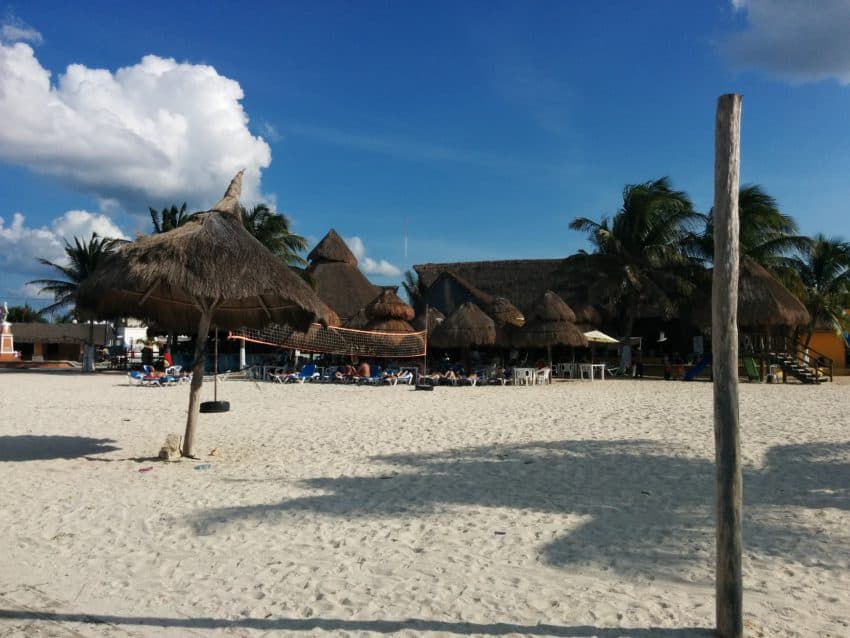 Progreso, Chelem, Chuburna, Chixculub and other small villages along the coast are by no means rich and loaded. You will see abject poverty, garbage on the roads, rundown houses and shacks and lots of street dogs. But don't let that break you down, and understand that many Mexicans live in poverty and the minimum wage is dismal at around a few dollars a day.
As an ex-pat living in the Yucatan, you can do what you can to help but you can't fix it but it is getting much better. What constantly amazes me is the spirit, kindness and generosity of the Mexican people. We were very lucky in the Yucatan to live in the safest area in Mexico and in order to preserve that safety, you will see a big police and army presence.
10 tips for living in the Yucatan
Dealing with the bugs in Mexico: yes there are a lot of them but they can easily be taken care of by spraying your house (remove any pets first) and taking preventative steps before they get into the house. Bugs does not include geckos and lizards you need those creatures because they eat the bugs.

Mosquito season you will need, screens, nets and any kind of spray you prefer to use. Deet is the one sure method, but it is considered by some to be toxic so you can try natural methods that all over the net. This is Godzilla our local iguana, you can hear the lizards chittering as it gets dark and they are superb mosquito and bug catchers.
Booze, yep it is really cheap here and full litre bottles. Alan just bought a bottle of Jameson's Whiskey for $260 pesos or $20 Canadian (usually around $60 at home) and a Bacardi Anejo Rum for $8 Canadian. A can of Guinness is around $2 and of course, the well-reputed Cerveza costs around a $1 a can if that.

Naturally, you are going to want to stock up on tequila so you can make some delicious Mexican Margaritas at home.
Tipping always an interesting exercise. Here you are expected to tip the folks who bag your groceries, for students around 5 pesos and if it is an older person 10 pesos is good. When you get your groceries to the parking lot there will be an older gentleman there who will assist you in reversing and that tip is worth 5 pesos. For restaurants, 5-15% is the expected tip. Us gringos tend to tip more because we don't pay attention to the amount of change we have.
Change; that is another sticky area, you don't want to appear to be hyper-vigilant and expecting to get ripped off but you need to watch your change closely and make sure you get the right amount. This won't tend to happen at the bigger stores and obviously paying by credit card it happens somewhat less.
Keep an eye on the gas pump as well, and make sure it is zeroed before your gas is pumped. A good idea is to present the gas pump person with the amount you want putting in the tank. Better to not ask them to fill it up and use cash not credit cards. But even with keeping an eye on things please don't be obnoxious about it and tip that guy who not only washes your car windows but buff them front and back at least 10 pesos.
No you can't drink the tap water here, you must use bottled water. You can wash your dishes with the tap water, take a shower or brush your teeth (just don't swallow). There are many freshwater wells and some houses have 2 to 3 wells, water is cheap from the well there is no city charge but your drinking water will cost around 15 pesos for a 20-litre jug, not a bad investment really.
Toilet paper, no you can't flush TP which is absolutely horrifying to most ex-pats

who are used to extensive sewer systems and hotels where you can flush the tp. The Yucatan has a very low water table so it is virtually impossible to build a proper septic system with a leach field. Most of the older homes have concrete pipes to a concrete tank and unfortunately, all the wastewater runs into the tank. Mexicans are the cleanest people I have ever known and they use bleach and heavy household cleaners, this, of course, kills the necessary bacteria in a cesspit and can cause plenty of problems. There is a really good article here about the whys and wherefores of this.

Collectivos: these are the small van style buses that run between villages and towns here. You can grab a collectivo just by flagging it down. Here in Chelem, there is a "main" bus station where you can catch one. With the Collectivo you jump on board, grab a seat and hang on. When your stop is upcoming simply stand and tell the driver you want to get off. You pay the driver when you get off the bus, not getting on the bus and the average cost is around 9 pesos.

Taxis here are incredibly reasonable. From Merida airport to Chelem you should not pay more than 400 pesos. From Progreso to Chelem the cost should be around 90 pesos. Always ask the driver how much before you get in the cab and don't believe them if they tell you it is extra for air conditioning.
10. Shopping: from food to real estate it helps to know all the tips from those who live there. In addition, some food hacks as you get accustomed to Mexican products and the differences in basic items between North American or European and Mexican brands.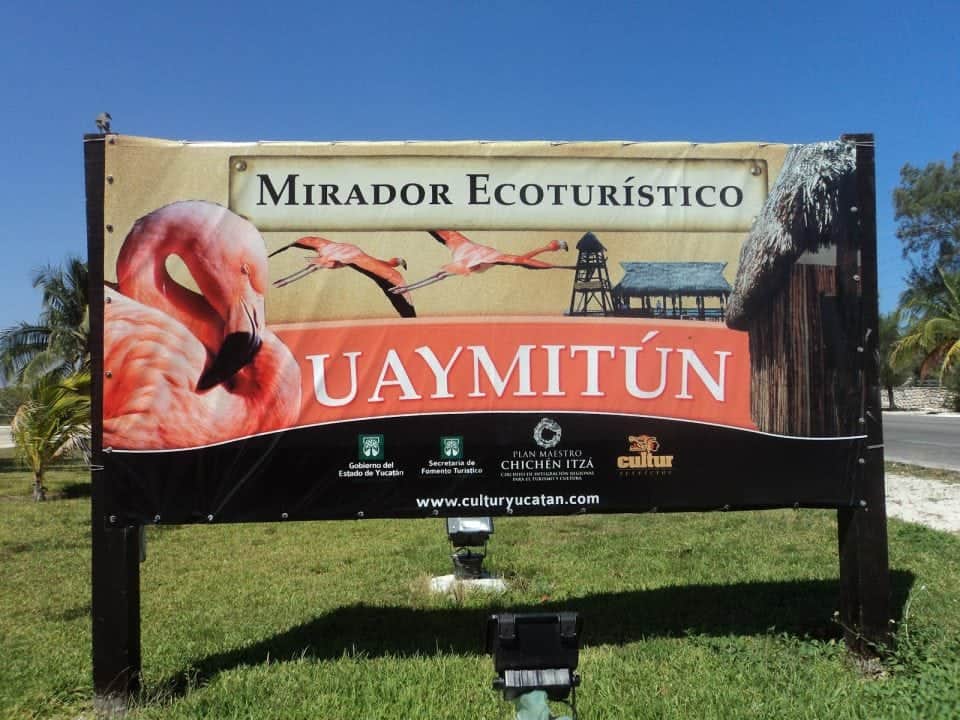 Eggs – Don't be surprised when you see most Mexican eggs are not refrigerated, they are not treated as they are in Canada and the US and retain the natural protective coating. If you buy your eggs from the fridge keep in the fridge out of fridge keep out of the fridge
Butter – Mexican butter is not like North American or European it has a distinctive odour and taste that most non-Mexicans do not like. Lurpak which is Danish and Challenge which is from the USA is available in the better grocery stores and Kirkland unsalted is available at Costco. Some say that Mexican unsalted (sin salt) butter is better and many recommend the LaLa brand.
Deli meats and hot dogs; Deli meats are a rare find here; some are available at the better grocery stores but there is no such thing as an Italian Deli. Hot Dogs avoid FUD products and pick up your hot dogs at Costco if you really need a fix or check out Anita the Sausage Lady who makes hot dogs and sausages from scratch.
Shopping for fresh bread or pan here is slightly different than at home, in the store you grab a big flat metal tray and a pair of tongs and load up your tray with your choices before taking it to the desk to get a price sticker on it. Much of the bread here is sweet meaning loaded with sugar (Pan Dulce) which is probably why the butter is sin salt.
The packaged bread is also quite sweet and can be a bit off-putting in a ham sandwich. Bimbo is the bread of choice here for plain white bread, but Bimbo owns Wonderbread and for Canadians, it tends to be a bit sweeter than our own bread. There are several choices in whole wheat and whole grains and they actually taste pretty good I am guessing much less sugar.
Oaxacan cheese is very similar to Mozzarella and Manchego is similar to Cheddar but not quite the same. Again most ex-pats go shopping at Costco and buy a large block of cheddar and freeze it along with their Kirkland butter.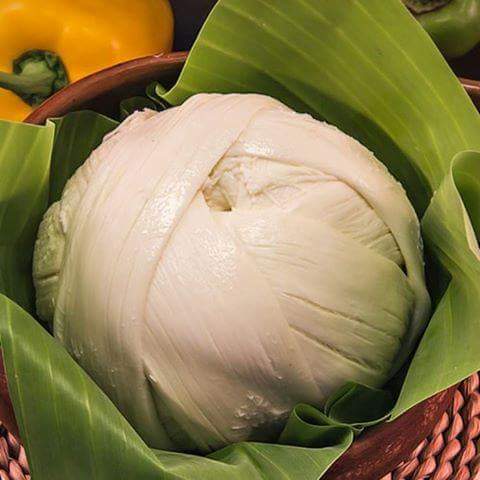 In many neighbourhoods the daily bread, water garafons, fish, tortillas, and tamales are delivered by a variety of individuals on bikes and motos, the Propane Gas Truck passes through and you can always recognize it with its high tone girl voice recording singing "Flete, flete el gas!". If you need your garbage picked up in Progreso you will pay around 15 pesos to have all the bags collected by private pick up. In Chelem and Chuburna the garbage is picked up twice a week, supposedly but as many complain sometimes it only happens once a week sometimes once a month.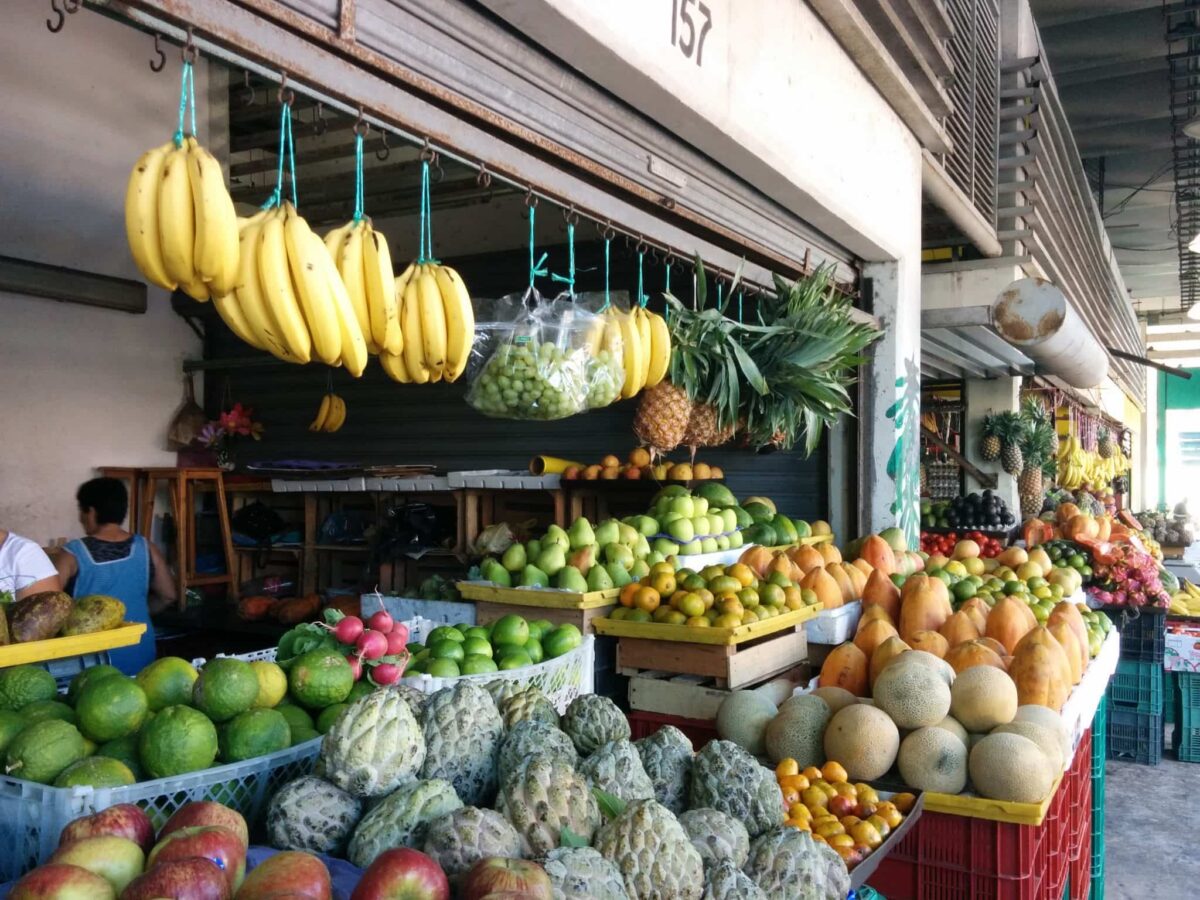 Food and supply tips for living in the Yucatan
Merida Food Hunt FB page an amazing resource for all those questions about where to get spices, herbs, meats and various other items.
Eterno Kombucha: Rae Ann does fantastic quiches, kombuchas and a variety of pickles and fermented veggies
Merida Epicure FB page anything to do with food you will find here, from restaurant reviews to cooking classes
Natural Thangs Farmer's Market: takes place every Monday morning, except during the off seasons which is generally from the end of May until September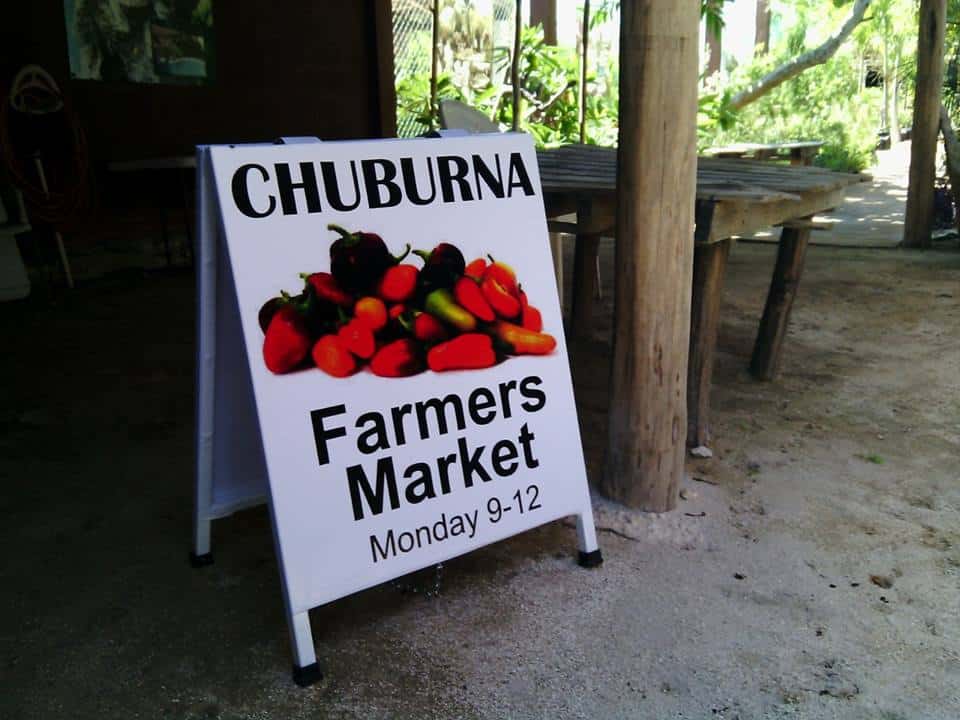 Muelle Market: Chixulub
Slow Food Market Yucatan: Saturdays in Merida from 9 to 1 and Weds from 6 to 9.
Thai Bistro: We finally have authentic Thai take out at the beach, place your order online via Facebook and then arrange a pick-up time. Great fresh food.
Anita – The Sausage Lady: Currently Anita is building a new shop and preparation spot at the Beach and her products will be available at the local markets Natural Thangs, Muelle and the Gypsy Market. Sometimes you can drop by her house and pick up as well. Anita makes fantastic Italian sausage, bratwurst, salami and much more.
Eeka Boo's Gourmet Eatery – a classically trained chef from FL, moved to Progreso, Erica does private parties, meal planning and prep, baking, wine dinners, catering & cooking classes.
Virginia Jans: Menu includes: Chicken Pot Pie, Sheperd's Pie, Greek Meat Pie, Lasagna, Meatballs, Mac n Cheese, plus Cinnamon Buns, 3 different cookies and Fudge Brownies!
Rancho Haltun Xiki is a working farm located in Yucatan, Mexico. They provide organic produce and meat products. lamb; mutton; turkey; chicken; duck; duck eggs; chicken eggs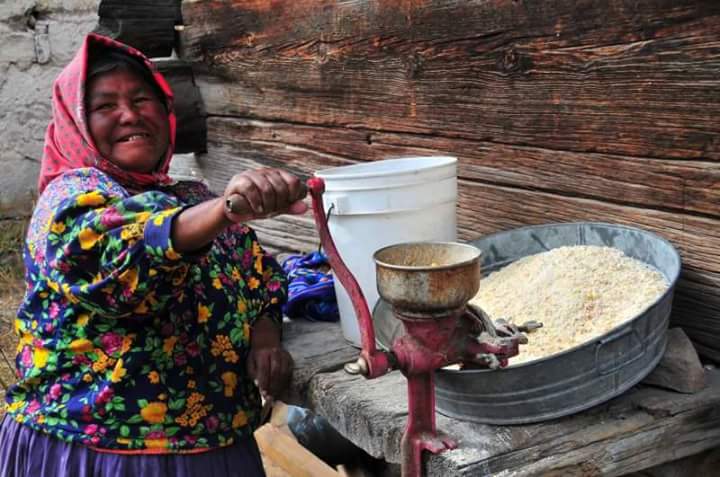 It's not easy living in the Yucatan if you don't like heat and humidity but it can be an amazing place to retire to if you have Aircon.