Buying a plot of land in Ireland: How to buy property
Are you dreaming of owning a piece of the stunning Irish countryside? Imagine having your very own plots of Irish land, where you can build your dream house or simply enjoy the unique blend of unspoilt natural beauty.
In this article, I explore everything you need to know about how to buy land in Ireland, including the legal requirements, the process, and the benefits of becoming a landowner in this beautiful country I call home.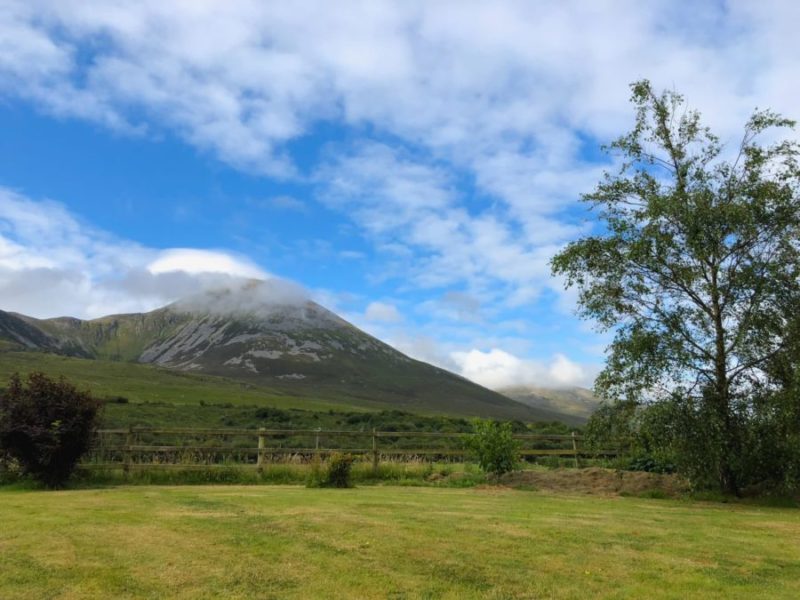 However you should be very aware before you buy that simply buying land in Ireland does not entitle you to move to Ireland or become a citizen. Many Irish counties have stringent requirements for building.
In County Donegal for example many properties that have existing buildings that cannot be changed, altered or torn down. Planning permission to build in Donegal is an arduous process and many applications are turned down.
Xyuandbeyond is reader-supported. When you buy through links on our site, we may earn an affiliate commission. You can read my privacy policy here.
Who Can Own Land in Ireland?
Buying property in Ireland
Both residents and non-residents can become landowners in Ireland. Whether you are a local or a foreigner, you are eligible to purchase a plot of land in Ireland. Irish law does not impose any restrictions on land ownership, allowing anyone to become a landowner in the Emerald Isle. However, owning property in Ireland does not mean you have the right to live here.
To become Irish citizens if you don't live in Ireland entails either Citizenship via descent or living in Ireland for at least 4 years and then applying to become a citizen. There are several ways you can obtain permission to live in Ireland and you can read them here.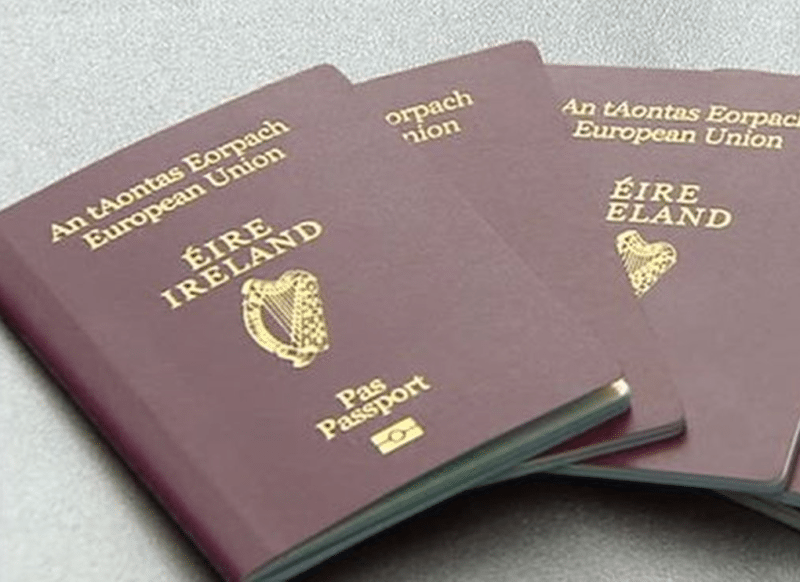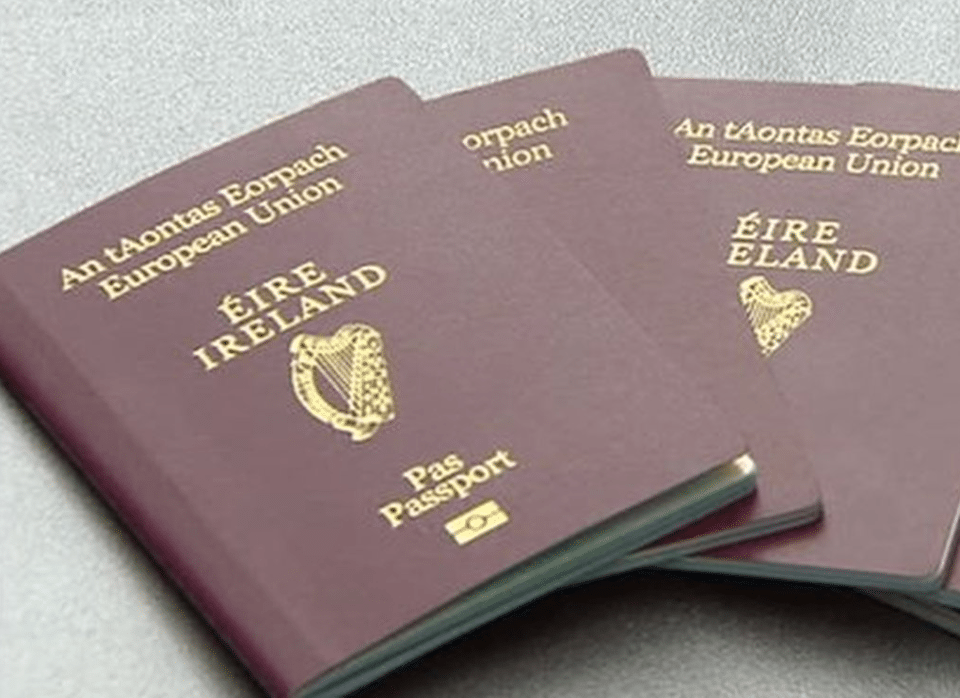 How to Buy a Plot of Land: Land purchase in Ireland
The process of buying a plot of land in Ireland is relatively straightforward. First, you need to find a suitable piece of land that meets your requirements. There are various resources available, such as real estate websites, local agencies, and land listings. Once you have found your dream plot, you can contact the seller or their representative to discuss the terms of the purchase.
Before finalizing the deal, it is important to hire a solicitor who specializes in property transactions. They will guide you through the legalities involved in the purchase and ensure that your interests are protected. The solicitor will conduct a thorough investigation of the land, including checking for any planning restrictions or legal disputes.
Once all the necessary checks have been completed, a contract will be drawn up, outlining the terms of the purchase. This contract will include details such as the agreed purchase price, the payment schedule, and any other relevant conditions. Both parties will need to sign this contract to make the agreement legally binding.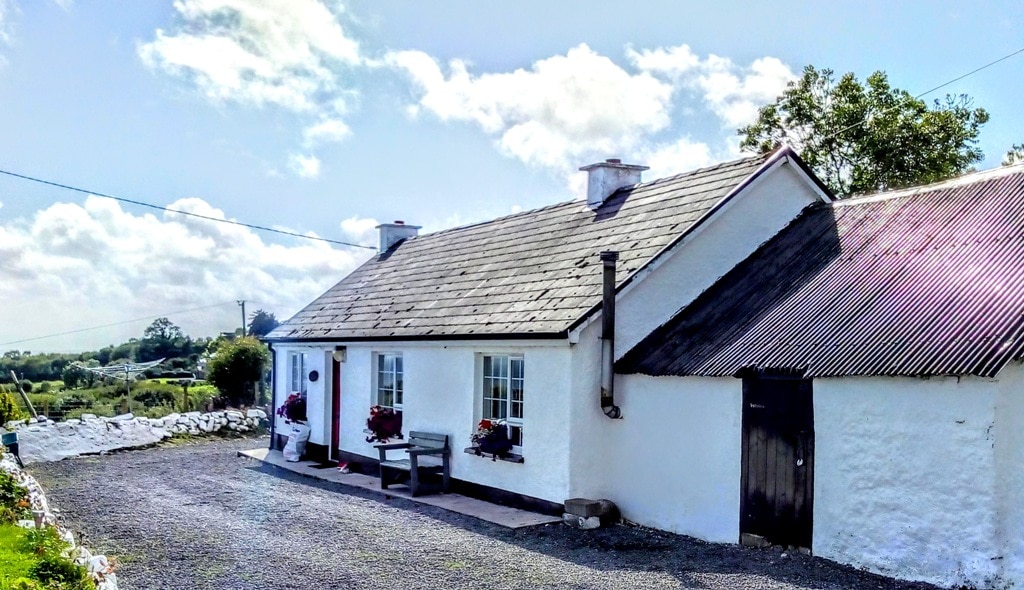 Legal Requirements to Buy Land in Ireland
When buying a plot of land in Ireland, there are some legal requirements that you need to fulfill. Firstly, you need to provide proof of your identity and your address. This is typically done by presenting your passport or driver's license, as well as a recent utility bill or bank statement that confirms your current address.
As an Irish landowner it is essential to obtain a tax number in Ireland known as a Personal Public Service Number (PPS). This number is unique to each individual and is required for various transactions, including purchasing land. You can apply for a PPS number through the Department of Employment Affairs and Social Protection.
I highly recommended engaging the services of a qualified surveyor to assess the quality and boundaries of the land you are purchasing. They will provide you with a detailed report that ensures you are making an informed decision.
How to retire in Ireland a complete guide to moving here
Is land taxed in Ireland?
Yes land is taxed in Ireland the tax is known as the Residential Zoned Land Tax. The rate of RZLT is 3% of the market value of the land on the valuation date. The first valuation date will be 1 February 2024. The market value is self-assessed by the landowner.
Benefits of Buying a Plot of Land in Ireland
There are numerous benefits to buying a plot of land in Ireland. Firstly, it provides you with an opportunity to build your own home according to your preferences and needs. You can design the house layout, choose the materials, and create a space that truly reflects your vision.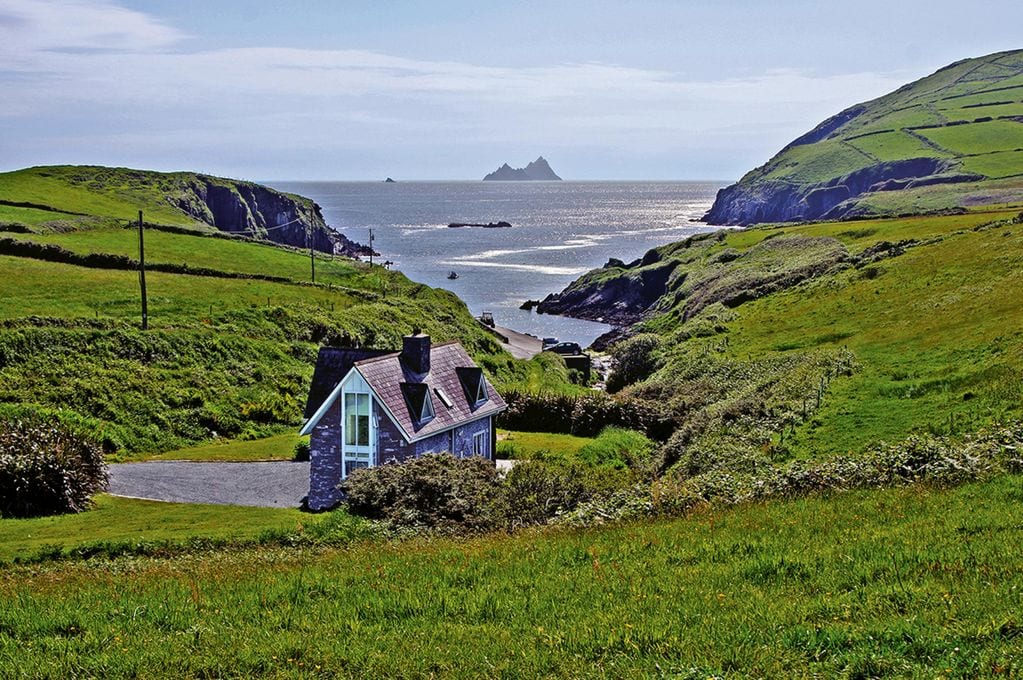 Moreover, owning a piece of Irish land allows you to immerse yourself in the picturesque beauty of the country. The Irish countryside is renowned for its breathtaking landscapes, charming villages, and rich cultural heritage. With your own plot of land, you can experience all that Ireland has to offer at your doorstep.
Another advantage of purchasing a plot of land in Ireland is the potential for investment. Real estate values in Ireland have been steadily rising over the years, making it a desirable market for property buyers. By securing a plot of land now, you may benefit from future appreciation in property prices.
35 of the most beautiful towns & villages in Ireland
Become a Lord of Ireland
Compared to other titles of nobility, the title of Lord and Lady was not conferred and inherited by the king. The title of lord and land ownership belonged together since time immemorial – with the acquisition of the land, the title of nobility always passed directly to the new owners. Thus, upon sale or inheritance, there was a new lord.
This traditional procedure means that anyone who is interested in a real noble title can obtain one. With the purchase of a square foot of land you become an Irish Lord or Lady according to the traditional rules. Some companies offer unique Irish gifts that include a small plot of land. These gifts often come with a personalized certificate and a gift pack, making it a truly special and memorable present.
Buying the Irish title of nobility is relatively easy. In Scotland and Ireland, the titles of nobility are tied to land. Lord means landlord or landowner. So to be considered a lord or lady, you simply need to own some land in Ireland.
These companies provide the opportunity to own a legally entitled piece of Ireland without limitation. While the ownership of a small plot may not grant you full lordship rights, it is a fun and symbolic way to connect with your Irish heritage or show your love for the Emerald Isle.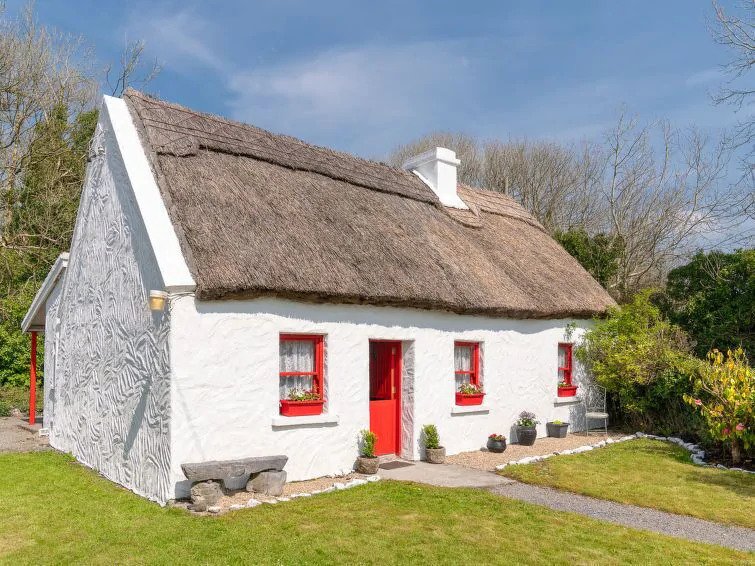 What factors do I need to consider when buying land to build on in Ireland
When purchasing land in Ireland for construction purposes, it is crucial to take certain factors into account. Firstly, it is essential to carefully select a suitable location that fulfills your requirements. Additionally, make the land is big enough to fit your planned project.
It is critically important to learn the specific zoning regulations set by the local authorities. In Ireland, land is categorized into residential, commercial, industrial, or amenity purposes. In some cases, plots may be designated for mixed-use, which allows for residential buildings. However, it is imperative to adhere to the zoning requirements to ensure the legality of your building plans.
If you are planning to build a house, you must first get planning permission from your local authority. This is required by law for almost every development.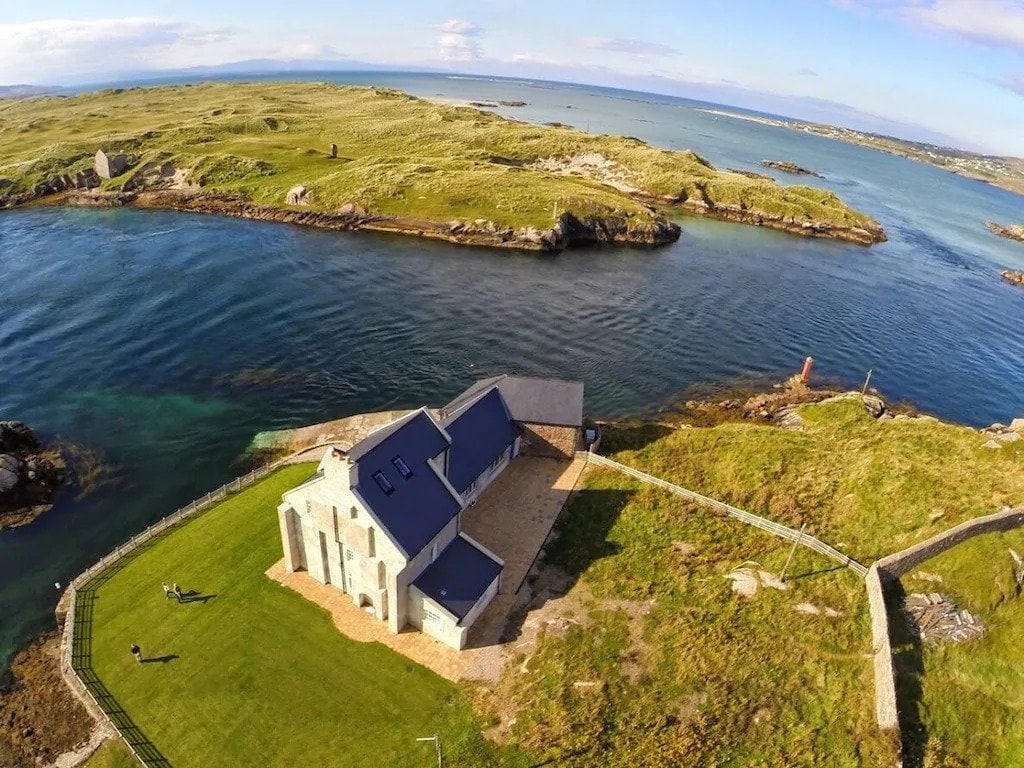 It is illegal to carry out any work if you don't have the required planning permission. You may be fined and possibly imprisoned if you build without the required planning permission.
However, if a genuine mistake has been made, you can apply for planning permission to keep an unauthorised structure in place, but this permission is not guaranteed. If permission is refused after the building is complete, you will have to demolish the unauthorised structure.
I know of a situation in Donegal where a man built a house entirely without any planning permission around 30 years ago. When his widow came to sell the property it was not registered with the Council and had to have surveyors come out to ensure the property met the legal requirements. This process took well over a year and permission was finally granted so she could sell.
What to consider before applying for planning permission
Before you apply for planning permission, there any many things to consider, such as what type of planning permission you'll need and if your plans fit with the development plan for your area.
From the Citizen's Information website
Types of planning permission
There are numerous factors to take into account prior to making an application for planning permission, such as the specific kind of planning permission required by the local council and the alignment of your proposed plans with the development plan for your region.
Varieties of planning permission
For the majority of developments on your property or land, it is necessary to seek planning permission.
This encompasses the majority of:
Construction and demolition activities
Modifications to land or buildings
Substantial alterations to the utilization of land or buildings
There are two different types of planning permission:
Permission: This is when the local authority agrees to your work. It lasts for 5 years.
Outline permission: This is when you have an initial plan and want to see if the local authority agrees to it in principle.
The local authority may grant permission with conditions. This means you may have to make changes to your designs in order to get approval.
Planning permission to clear a site
If you need to clear a site before building can begin building, you will need planning permission to:
Make or widen an access onto a public road
Demolish a structure that was last used as a home
Demolish a building in a terrace
Demolish a building that is attached to another building not owned by you
Demolish a protected structure
Your local authority's local development plan
Always review your local development plan before you apply for planning permission. A development plan describes how your local authority plans to develop particular parts of the local authority area where you live (for example, residential areas, industrial areas, agricultural areas).
Your local authority can tell you if your plans are likely to fit-in with the local development plan. You can discuss your plans with them and they can advise you on the planning permission process and any particular conditions for building in the area.
For example, you can only build a home in some rural areas, if you have an association with the area. This is known as local needs. The local authority will be able to advise you on these conditions.
Do your research with the Office of the Planning Regulator: The Office of the Planning Regulator publishes very helpful information.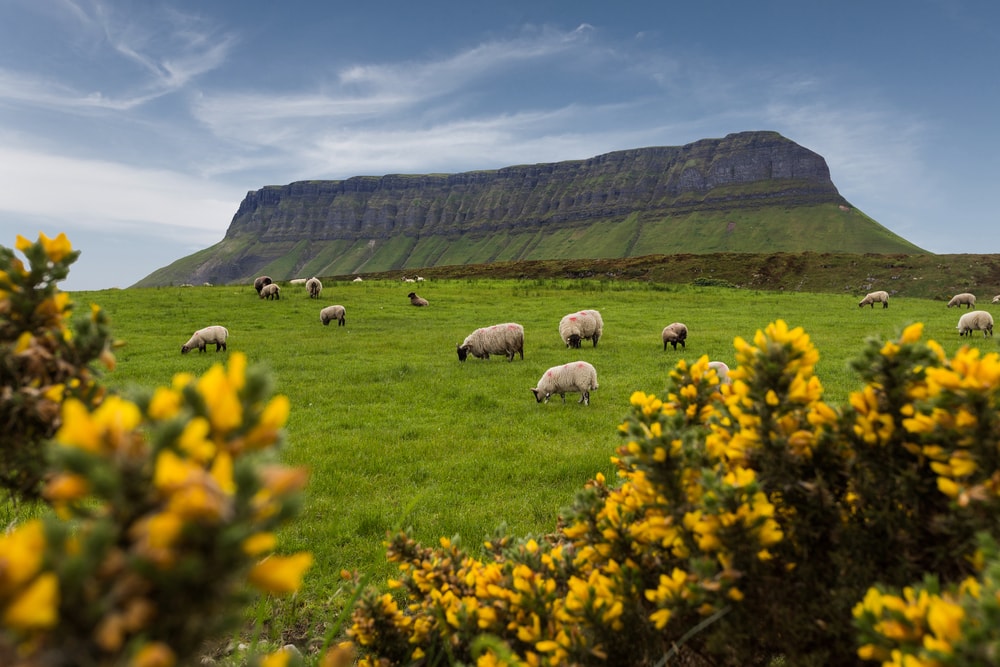 FAQS
Q: Can a foreigner buy a plot of land in Ireland?
A: Yes, foreigners are allowed to buy land in Ireland. There are no restrictions on foreign nationals buying land or property in Ireland.
Q: Can I buy land to build a house in Ireland?
A: Yes, you can buy land to build a house in Ireland. Whether you want to build a small cottage or a grand mansion, you can find the perfect plot of land that meets your needs.
Q: What is the process of buying a plot of land in Ireland?
A: The process of buying a plot of land in Ireland is similar to buying any other property. It involves finding a suitable piece of land, making an offer, signing contracts, and completing the purchase with the assistance of a solicitor.
Q: Are there any restrictions on foreign nationals buying land in Ireland?
A: No, there are no restrictions on foreign nationals buying land in Ireland. As long as you have the necessary funds and meet the legal requirements, you can purchase land or property in Ireland.
Q: Can I become a lord or lady by buying land in Ireland?
A: No, buying land in Ireland does not automatically grant you a title of lord or lady. Titles in Ireland are not tied to land ownership. However, there are services that offer personalising certificates of ownership with celtic titles.
Q: What is the average size of a plot of land in Ireland?
A: The size of a plot of land in Ireland can vary greatly. From small square foot plots to large rural land, you can find a piece of Irish countryside that suits your needs.
Q: How can I find the perfect plot of land in Ireland?
A: To find the perfect plot of land in Ireland, you can seek assistance from real estate agents specializing in land purchases. They can help you narrow down your options and find a plot of land that is large enough for your intended project.
Q: Are there any restrictions on building on land in Ireland?
A: There may be some restrictions on building on land in Ireland, depending on the location and zoning regulations. It is important to check with the local authorities and obtain the necessary permits before starting any construction.
Q: Is it common to buy land in Ireland?
A: Yes, buying land in Ireland is quite common. Many people, both Irish residents and foreigners, choose to invest in land as a way to own a piece of the beautiful Irish landscape.
Q: What are the benefits of buying a plot of land in Ireland?
A: Buying a plot of land in Ireland allows you to enjoy the natural beauty of the Emerald Isle and have the flexibility to build your dream home or invest in property. It can also be a way to connect with Irish heritage and experience the charm of the countryside.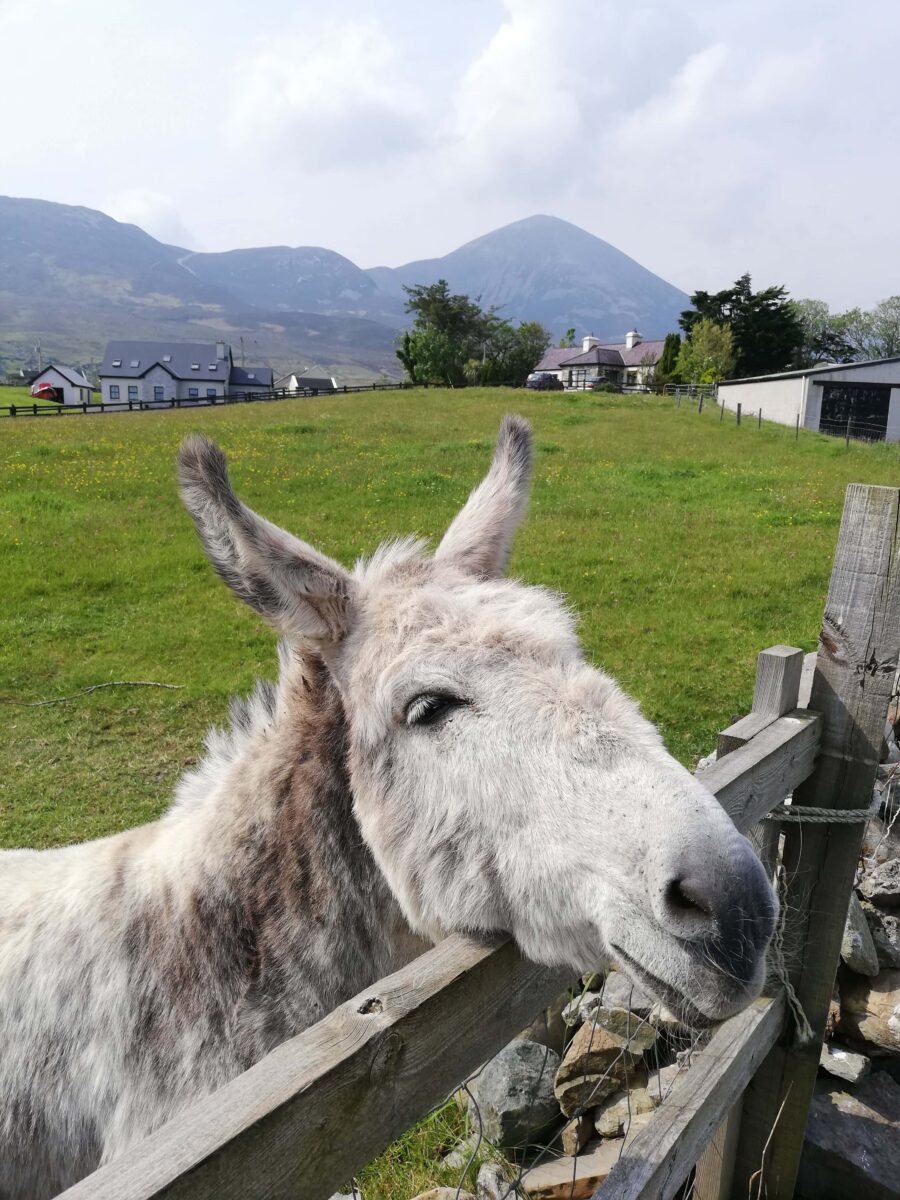 Conclusion of buying a plot of land in Ireland
Buying a plot of land in Ireland is an exciting opportunity to own a little piece of Ireland in the stunning Irish countryside. Whether you plan to build your dream home or simply enjoy the beauty of nature, owning land in Ireland offers a range of benefits. With the straightforward process and favorable legal environment, becoming a landowner in Ireland is within reach for everyone. So why wait? Start exploring the possibilities and make your dream of owning Irish land a reality!
Pin it to save it