Move to Ireland: the ultimate guide on moving to Ireland
We always dreamed of moving to Ireland from Canada or rather moving back to Ireland from Canada. I was born In Ireland but my husband was born in London and had to apply for his right to live in Ireland through his parents who were Irish. If one of your parents was an Irish citizen at the time of your birth and you were born outside of Ireland, you will be eligible for Irish citizenship.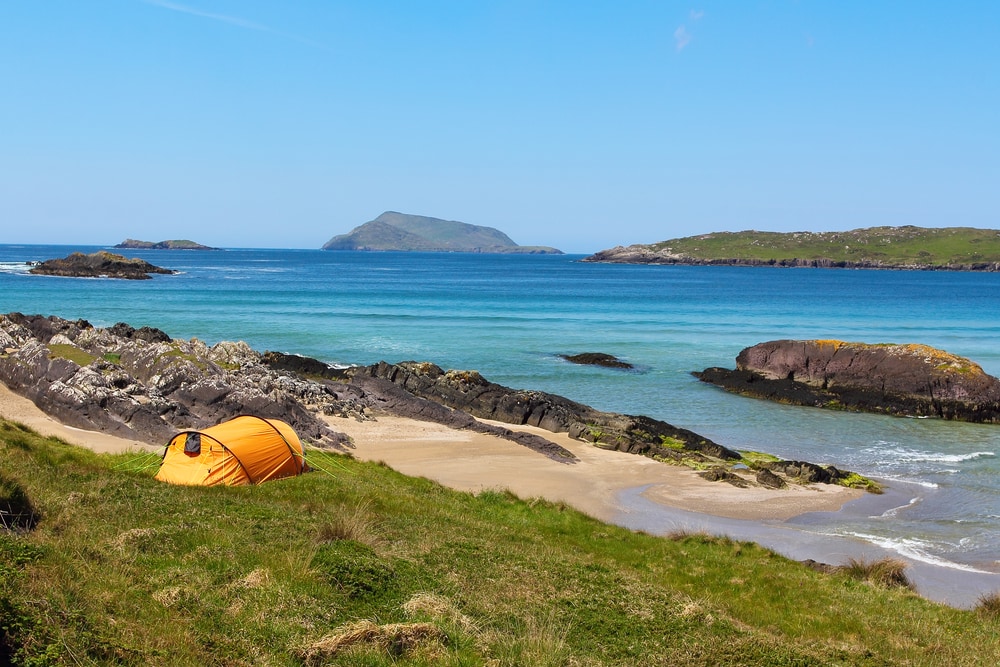 I was born in Northern Ireland and that made me eligible for Irish citizenship. This made our move to Ireland simple, as we only had to apply for Irish passports and were considered immediate citizens.
Moving to Ireland
Are you considering a move to Ireland? Well, you're in for a treat! Life in Ireland is an unparalleled experience filled with breathtaking landscapes, rich culture, and warm and friendly locals. Moving to Ireland means immersing yourself in a land of ancient castles, rolling green hills, and rugged coastlines. Whether you choose to settle in a bustling city like Dublin or Belfast or a quaint village on the west coast, you'll quickly discover the unique charm and beauty that Ireland is renowned for.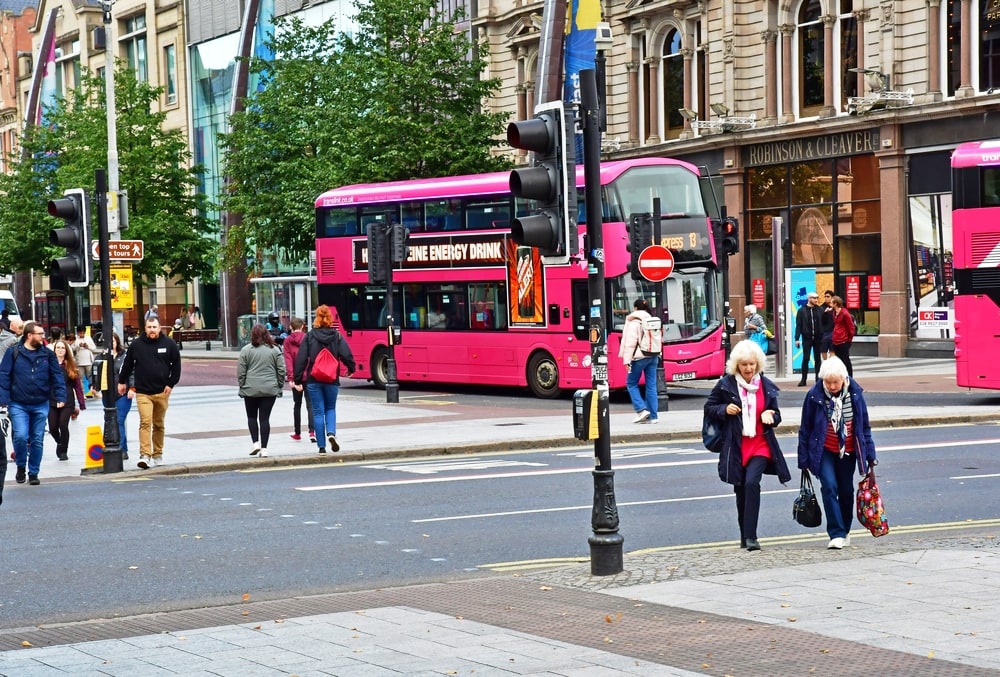 But life in Ireland is not just about its awe-inspiring scenery. It is a place where vibrant traditions are kept alive, with lively music sessions in cozy pubs, vibrant festivals celebrating Irish heritage, and a deep-rooted love for Gaelic sports. Moreover, Ireland's bustling food scene, with its farm-to-table mentality and delicious traditional dishes, will tantalize your taste buds and leave you wanting more.
Can I move to Ireland from Canada? If you are from Canada or the USA or anywhere in the world and can claim Irish citizenship through descent or EU citizenship you have the right to reside in Ireland. You just have to obtain citizenship in an EU country and that will allow you residency rights.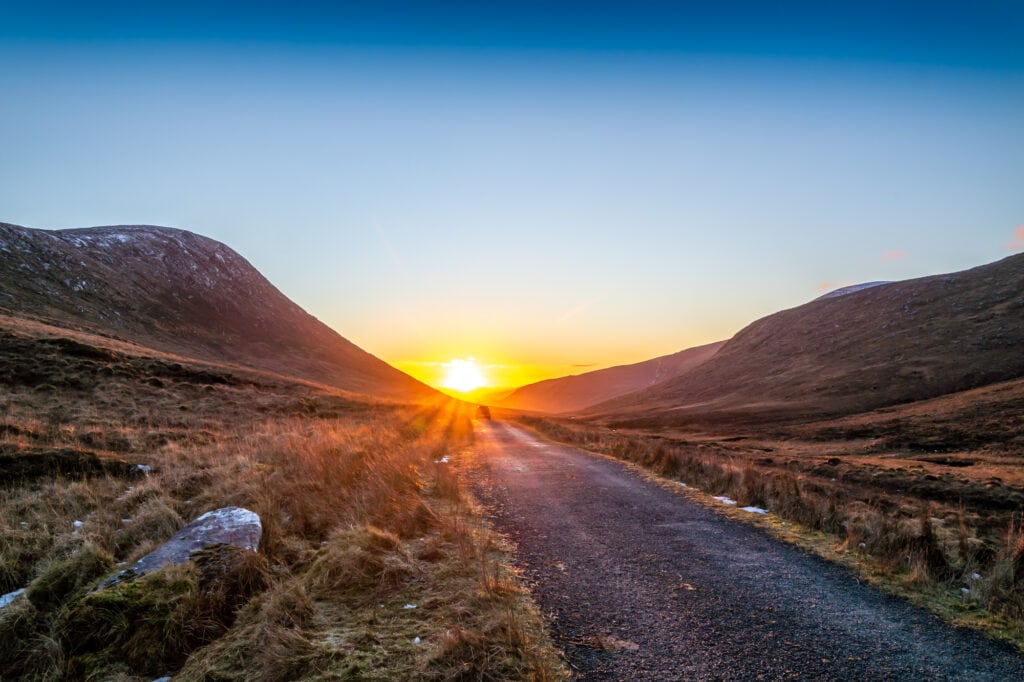 Why we moved to Ireland
We chose to move to Ireland because we wanted to explore the country that our families came from and that we had fond memories of. As children emigrating to Canada in the 60's we were outsiders and bullied mercilessly for our accents and Irish ways by both teachers and kids our own age. That emigrant experience always left us feeling that Ireland was home.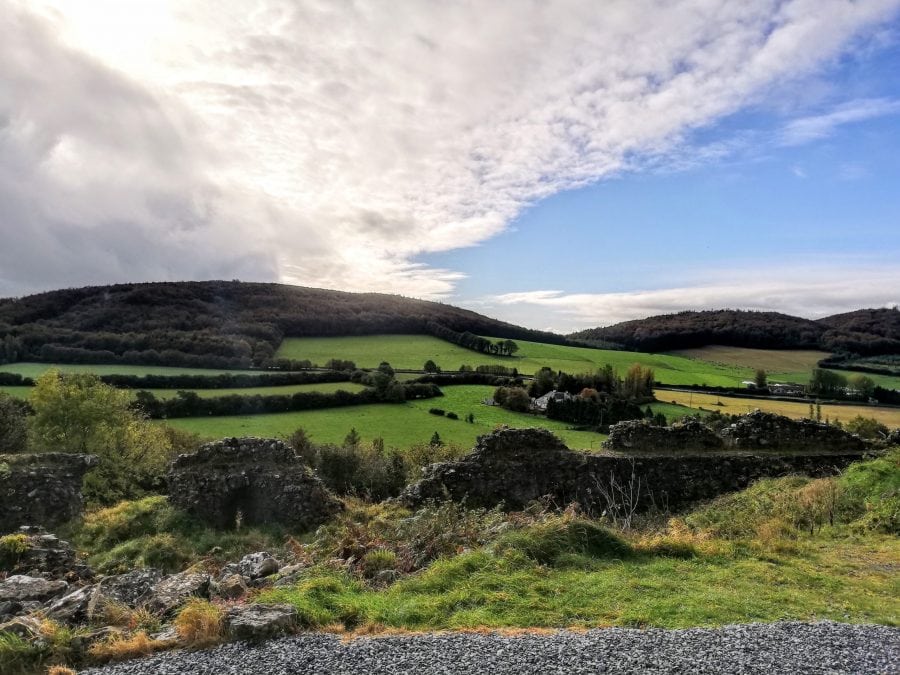 I had also spent 10 years later in life living in London and I loved the fact that the lifestyle in Europe is about living not working to death. Life here is slower-paced, more inclusive and kinder.
We began our journey by housesitting in N. Ireland for six months. This made the transition somewhat easier and we could establish residence and open bank accounts and so on.
That period of time allowed us to decide where in Ireland we wanted to live and gave us the breathing space to get things organized.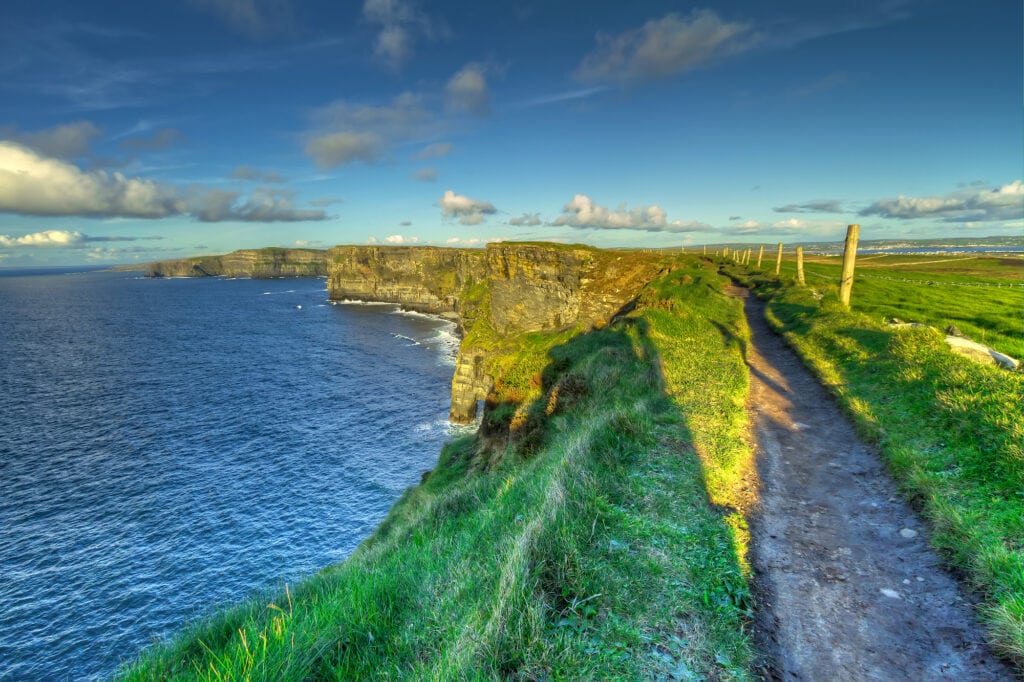 Xyuandbeyond is reader-supported. When you buy through links on our site, we may earn an affiliate commission. You can read my privacy policy here.
Irish citizenship through descent
I was born in N. Ireland which allowed me to claim Irish citizenship and obtain my Irish passport with no issues at all. However, Alan was born in London and had to claim his citizenship through his parents.
That meant he had to obtain his parent's marriage license – we are not sure if this is officially required but they made him do it. Along with that, we had to get his parent's birth certificates with all this it took a year for him to get his Irish citizenship which gave him permanent residency rights.
Irish Visa through Marriage or Civil Partnership
In order to move to Ireland on the basis of your marriage/civil partnership with an Irish citizen, you will need to apply in writing to the Irish Naturalisation and Immigration Service (INIS), unless you have already entered Ireland legally within the last 90 days.
Everything you need to know before moving to Ireland
Getting a job in Ireland – Work Visa? Before applying for a work visa you must see if you qualify for a Critical Skills Employment Permit or have been offered a job in Ireland.
Can I work in Ireland? If you are not a citizen of the EEA, Switzerland, or the UK, it is necessary for you to obtain a visa to reside in Ireland and arrange it before you travel to Ireland. In order to acquire permission to work in Ireland, you must submit an application for an employment permit. Typically, it is imperative to secure your employment permit prior to your arrival in Ireland. You can also possibly attain permission with a Critical Skills Employment Permit.
What is a Critical Skills Employment Permit? Previously known as the Green Card employment authorization, the Critical Skills Employment Permit generally encompasses occupations that require high levels of skill. In order to be eligible for a Critical Skills permit, an employee must receive a minimum salary of €30,000 for a job listed in the Highly Skilled Eligible Occupations List, or a minimum salary of €60,000 for a job not listed in the Ineligible Categories of Employment List. Employers are not obligated to conduct a labor market test. The application fee for a Critical Skills permit is €1,000, with €900 of this amount being refunded if the application is unsuccessful.
Do I need a visa to live in Ireland? If you are a non-EU/EEA citizen and subject to Irish visas, you must apply for a long-stay visa to move to Ireland. If you have received your Ireland visa, you can travel to Ireland, where you must request permission to stay at Border Control.
Can I retire in Ireland? Retiring to Ireland is a different matter particularly if you don't have Irish Citizenship through descent. It is possible but it is also quite expensive given the financial requirements. If you plan on moving to northern Ireland you need to take into account that this is Great Britain and different rules apply.
What are the financial requirements for retirement for non EU citizens in Ireland? For people of independent means who wish to retire to Ireland, you should have an individual income of €50,000 per year. You must also have access to a lump sum of money to cover any sudden major expenses. This lump sum should be equal to, for example, the price of a residential dwelling in the State.
Studying in Ireland
Can I go to school in Ireland? Yes, and many international students do and student Visas are available. While college tuition fees are much higher for out-of-EU international students, they are also reasonable compared to American tuition, with many students graduating for the price of a single year at their first-choice American college. And don't forget scholarships.
You can apply for a study visa if you are planning to come to Ireland to undertake a course of study for more than 3 months.You can apply for a study visa up to 3 months before you arrive in Ireland.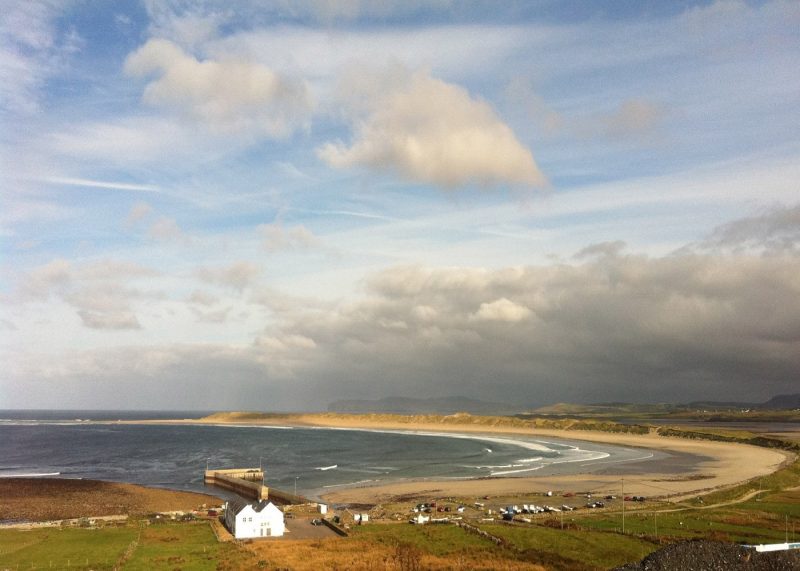 How to move to Ireland & what to do when you get there
What do I need to move to Ireland? It is not an easy transition as the Irish government doesn't make it simple for folks moving back and it can be prohibitively expensive given the financial requirements. The paperwork and hassles that you have to go through seem endless. This may be due to the attitude of government employees which seems to be a worldwide phenomenon. That "I'm going to make your life difficult because I don't know the rules for my own country" attitude.
How to get a PPS number
If you are lucky enough to have family that live in Ireland and can stay with them while you are established that gives you a great start. Since you need a PPS number, (see below) to do anything in Ireland you can use an Irish utility bill from your family to obtain this. All they have to do is write on the bill that you are living with them and they are providing you with an address. This is how I got my PPS number. Alan's was a whole other challenge, as you will see when you read on.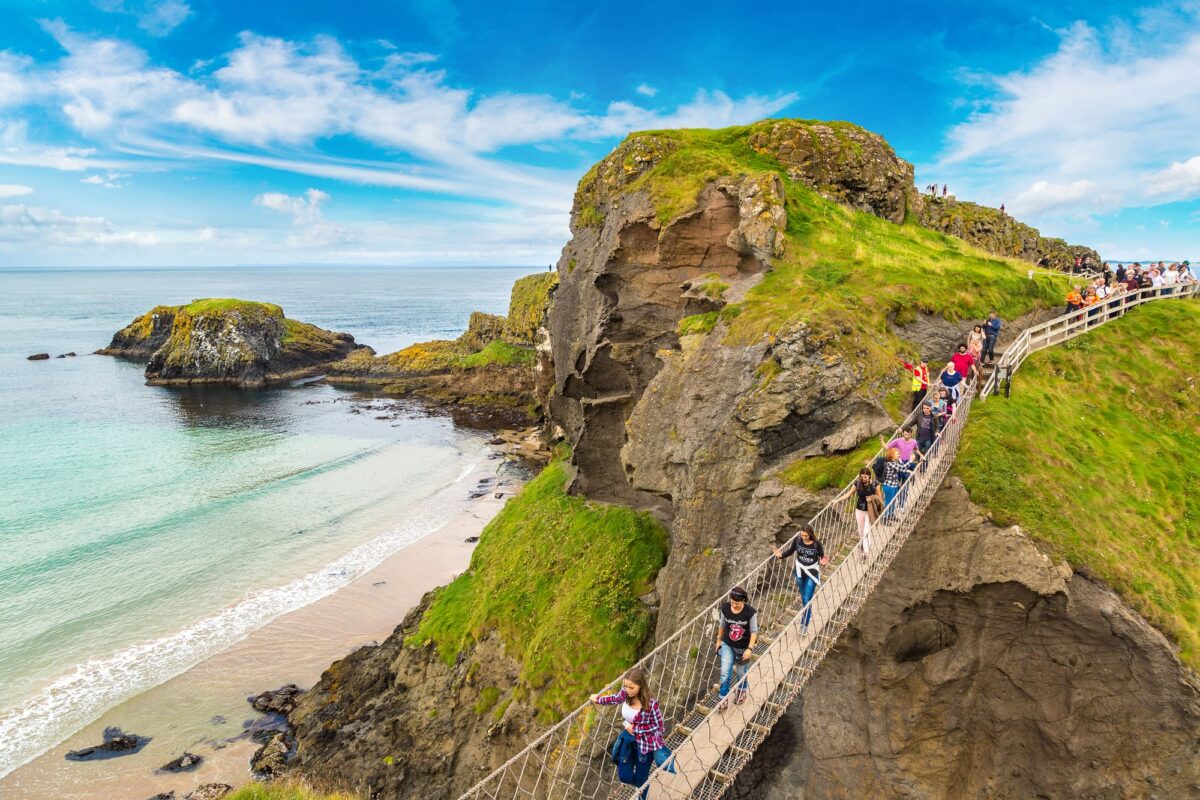 Things to know before moving to Ireland
Accommodation in Ireland – Renting and housing in Ireland
Be prepared it can be very difficult to find a rental property in Ireland. Dublin and major cities are really expensive to rent and Dublin is one of the most expensive cities in the world to rent in. If you are not buying a house bring references with you from previous rentals if you can. Many landlords require references before they will rent to you.
Outside of the cities and in rural areas it can be very difficult to find a rental as many were turned into money-making AirBnB although, after the issues of the pandemic, this has changed a lot. You will have to pay a deposit which is equal to the last month's rent and of course your first month's rent when you move in.
Many rentals in Ireland do come furnished with the basics but you will have to supply linens, towels and some kitchen accessories. You will usually find a bed or two, a couch and chairs, basic kitchen stuff and possibly an old TV.
We had decided on living in Donegal as we had friends there and just loved the County. This obviously made our search even more difficult as Donegal is notoriously difficult for rentals. If you want to buy a house there are plenty available but folks in Donegal are sometimes a little imaginative with their pricing.

We couldn't find a place to rent so we contacted all the Air BnB's in the area and asked if they would accept a rental for at least the winter season when there are few visitors. We were specifically looking for a rental from October to May, which we managed to get at a somewhat reasonable price. We were also lucky we had references from our local friends who literally knew virtually everyone in the area.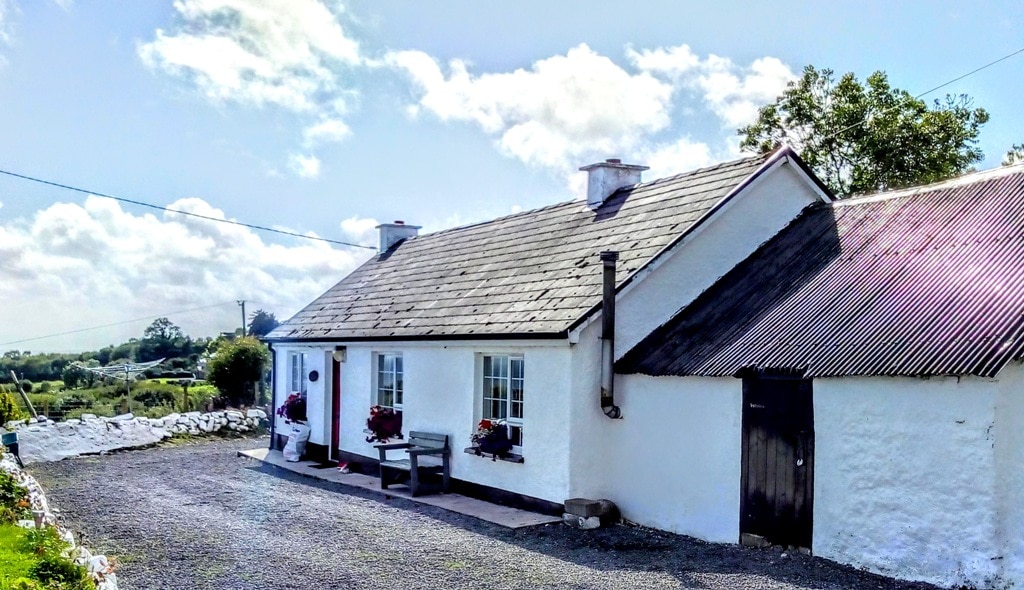 Once we had established a residence we had to get services such as electricity, oil (for heating) Wifi and TV. These were all pretty easy to establish with an address and so we were starting to get sorted.
Getting a bank account in Ireland
So we began the settling-in process. I got the bank account sorted, which required quite a rigmarole to prove not only who I was but also where I was living. All of the Irish banks require different information, and some will accept paperwork that others won't.
For the Bank of Ireland, I used a bank statement from my N. Irish bank, a copy of our current lease, a utility bill for electricity and my mobile phone bill which is on bill pay and of course my Irish passport. They wouldn't put my husband's name on the account because his name wasn't on any paperwork that they could use to open an account.
So for example, his car insurance paperwork wasn't enough he needed a bill Electric, or a cell phone bill or a Sky TV bill. Didn't matter he was on the lease, the car insurance and had ID he didn't have his name on a bill. Word to the wise if you want to open an Irish bank account be prepared and if at all possible use the Bank of Ireland as they seem to be the Bank with the least amount of stupid rules.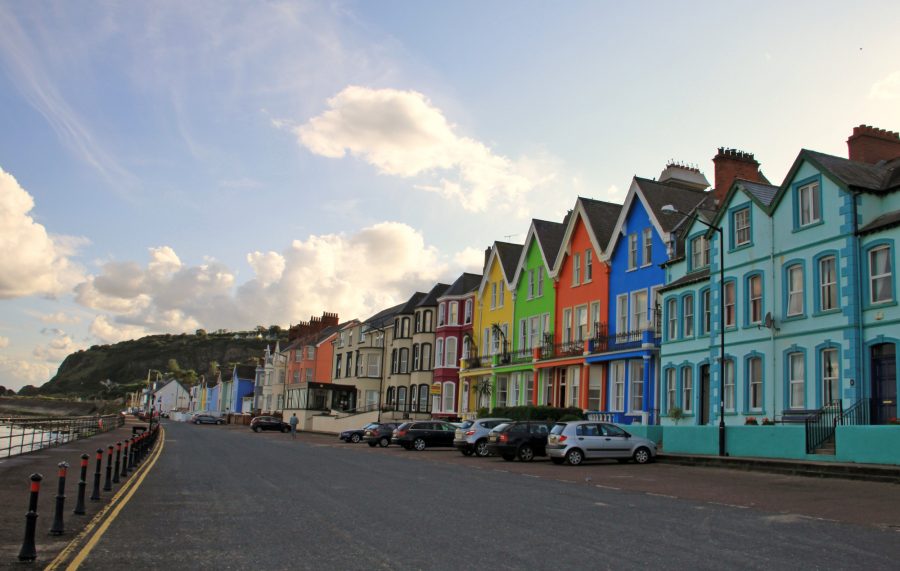 Just as an example, AIB refused to accept our Electric bill sign-up from Bord Gais with all the details on it because it was a brand-new account with no real history. Not sure how you are supposed to get "history" when you have just moved to a place?
Oh and by the way most Irish banks will only allow you to speak with a teller to deposit money or remove money for a couple of hours a day the rest of the time you must use the machines.
In N. Ireland the Bank of Ireland won't allow you to open an account and deposit money to it you must have a job and only your employer can deposit money. No word of a lie that is what we were told in Bangor N. Ireland at the BOI branch there.
So bank account sorted, Broadband ordered, Sky TV ordered and Bord Gais reading sent in and account set up we sat in waiting for the install guys. Addresses in rural Ireland can be very tricky as they don't really exist in many places so An Post the Post Office decided to introduce postal codes a few years ago but most rural places have no clue what the Eircode is.
Now there is a way to take your Google GPS code and figure out the location and from there get an Eircode but it can be tricky. Fortunately, for us, we had the eircode and provided it to both Eircom and Skycom so we could get broadband and TV.
So the Eircom fellow called us for directions and that was good no worries there he came along and installed broadband and the home phone. Mind you, we pay €40 Euros a month for broadband with speeds up to 100mbps – it's totally irrelevant that we can only get a MAX of 4.2Mbps we still pay for the maximum. That is typical in Ireland. The broadband and fibre here just don't exist in rural areas there is no access to decent speeds and the Irish government keeps saying they are sorting it. Ha, ha ha ha… scepticism in rural areas runs deep.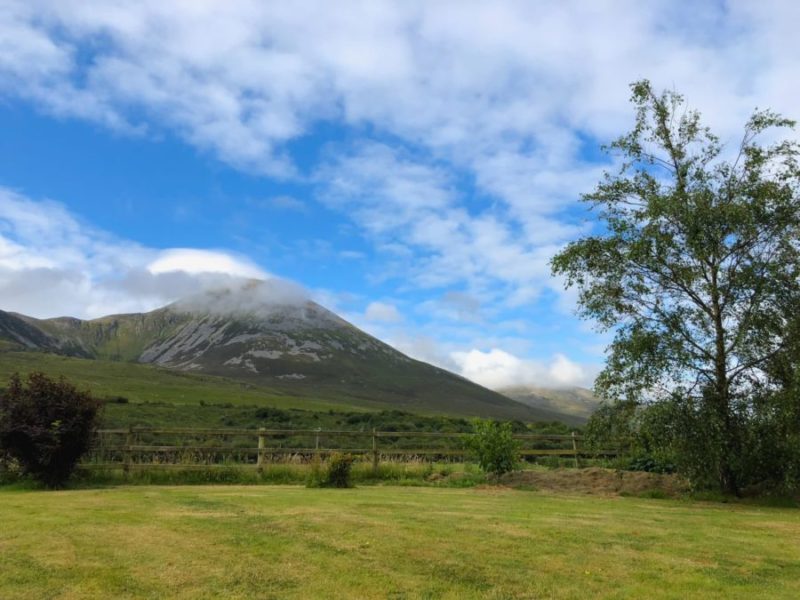 Getting a PPS Number
So one day we set off to obtain Alan's PPS Card and Number, we dropped by the Intreo office in Letterkenny only to be told very nastily that we need an appointment and that we had to have a good reason for wanting a PPS. Alan was told to take a number and there was no one in the offices at the time.
Regardless of the fact that you need a PPS # for ANYTHING government based in Ireland. Not only do you need a good reason you need that good reason in writing from the appropriate government office that wants to know what your PPS # is.
Before you can be allocated a PPS number, you must show that you need one for a transaction with a specified body. For example, if you are taking up employment, you need a PPS number to register with the Revenue Commissioners but you can't use a job application to apply for a PPS. Or rather in some areas, you can't use that to obtain a PPS, in Dublin I did.
A parent, foster parent, or guardian should complete the Application form (REG1M) for a PPSN for their child aged under 18, and provide evidence of their own identity. and the identity of the child when they attend the appointment.
It doesn't matter that every conceivable government office from Driver's Licenses, to income tax, to government benefits, medical treatment access, to insuring a bloody car for the Irish roads needs a PPS number you must have your need for it in writing. This didn't happen in Dublin though and I had no problem getting my PPS with just my passport.
So we got it in writing from the local National Driver Licence Service or NDLS they were very nice and suggested we go to Sligo for a PPS, as Letterkenny was apparently notorious for treating people very badly. However, since we already had the appointment booked we decided to continue with Letterkenny and hopefully, we would not get the same jerk on the desk.
The day of the appointment dawned and off Alan went and to his great surprise it was no problem the woman was great, funny and appeared competent and he was processed and photographed for a PPS #.
Three days later we got a letter from said young woman at the PPS Intreo office that her "bosses" had deemed the application unacceptable because she hadn't photocopied all the documents and could Alan please bring them back into Letterkenny so she could re-photocopy them.
So he drove back to the office (which by the way is an hour from where we are) to go in with the documents to be photocopied. The woman apologized profusely, photocopied the documents and he left. Three days later his letter with the number arrived and 5 days later, the card appeared.
Driving in Ireland
We had spent 6 months house-sitting in N. Ireland where we were lucky enough to purchase a vehicle at a great price. There was some trauma around the insurance cost because in the North (UK) they will not accept any no claims you may have from another country. So in order to be insured, you agree to pay through the nose and to obtain an Irish driving license within the year.
We did, however, find the insurance much cheaper than our Canadian car insurance, although folks in Ireland complain very loudly that the cost of insurance is crazy high. In the Republic, we discovered if we could get our old insurance company to email our Irish one the details of any claims or no claims we could qualify for a discounted rate. This saved us around €300 per year.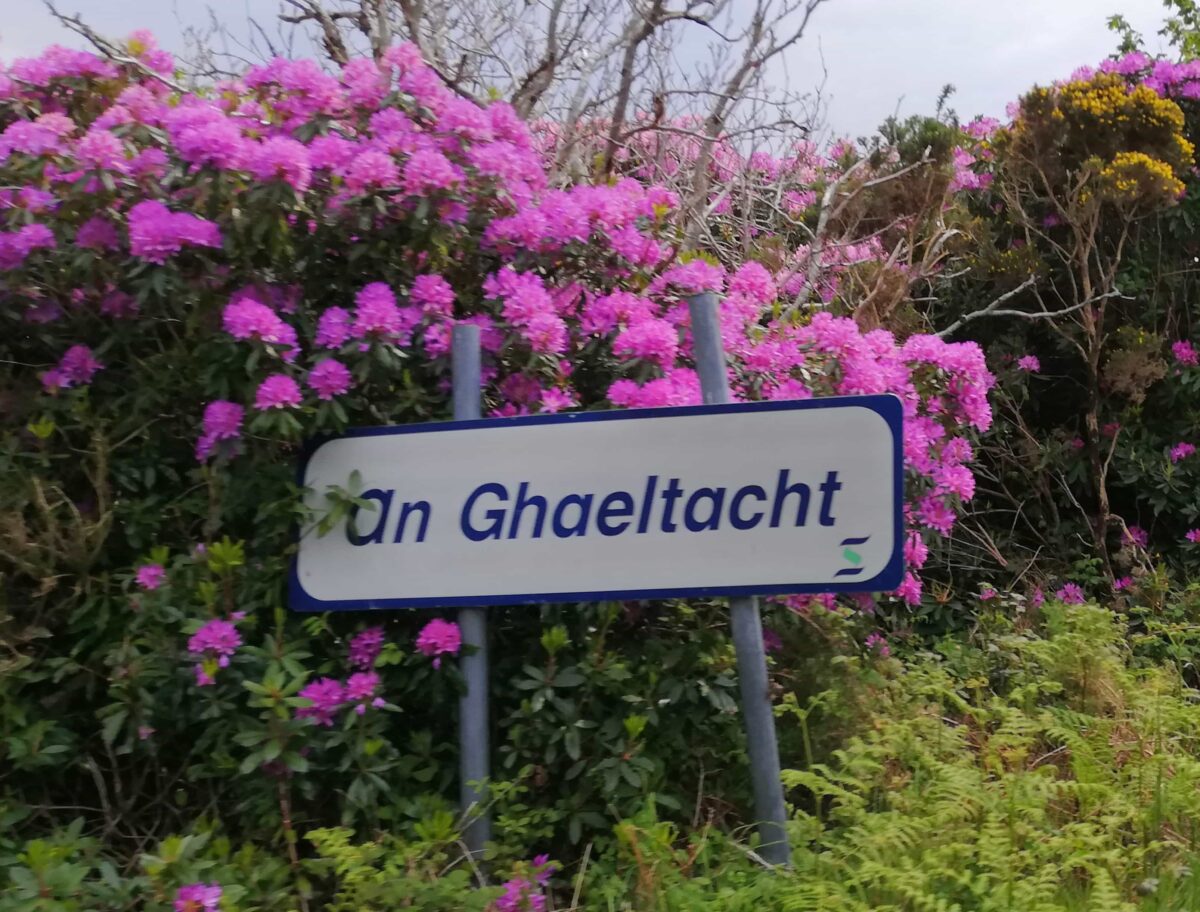 Now he was almost legal and could begin the heartbreaking journey of applying for his driver's license, converting our N. Irish car to an Irish Car and getting new plates and working on a tax exemption so we wouldn't have to pay the import tax on our cheap little Ford.
We paid €1200 Euros for the car in N. Ireland and in Ireland, it was apparently going to cost €450 Euros in VAT as we needed to register the car as an Irish one. Luckily, we had owned the car for 6 months, which meant we didn't have to pay VAT on it. However, we do have to pay road tax, which in Ireland is simply extortionate. For our little tiny Ford, we pay over $400 Euros per year in road tax.
Putting a car on the road in Ireland
Road tax is a requirement here in Ireland and you must have a sticker on display in your car along with your insurance and the NCT test, which proves your car is roadworthy, must be done every year. The NCT fee for a full test is €55 Euro and a re-test costs €28 Euro including VAT.
All cars in Ireland must display the NCT test sticker, an insurance sticker and the Road tax sticker on the windshield of the car.
What we didn't know is that everyone takes his or her car to a mechanic prior to the test to get the car checked out and cleaned. There are rules you see including making sure your hubcaps are removed and that the car is cleaned underneath so the NCT people can see without any dirt getting in the way. The first time we went in for the test the car failed because of these things. So we found a great mechanic and did the ritual so we passed no problem the second time but we did have to pay of course.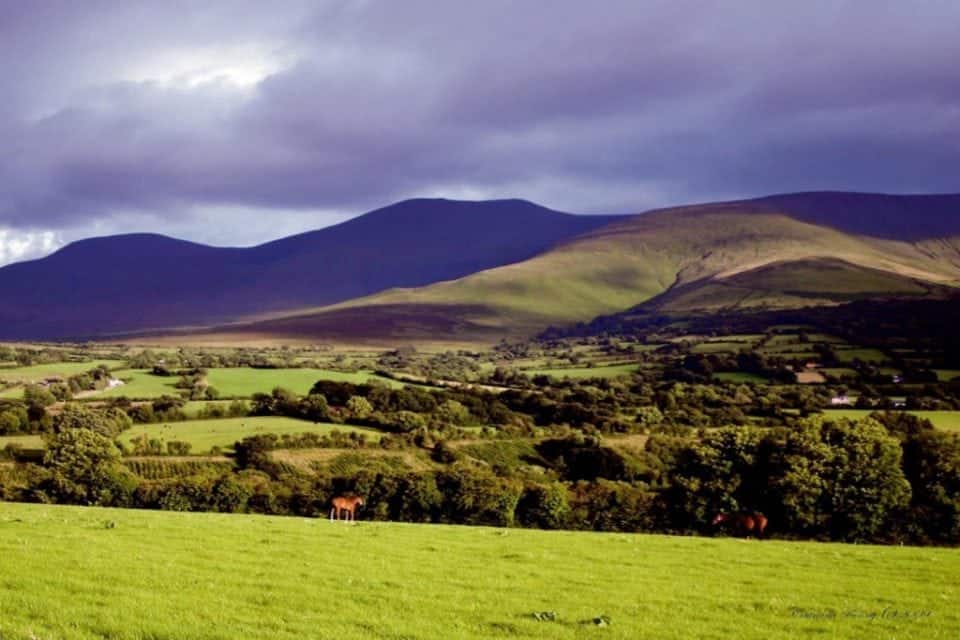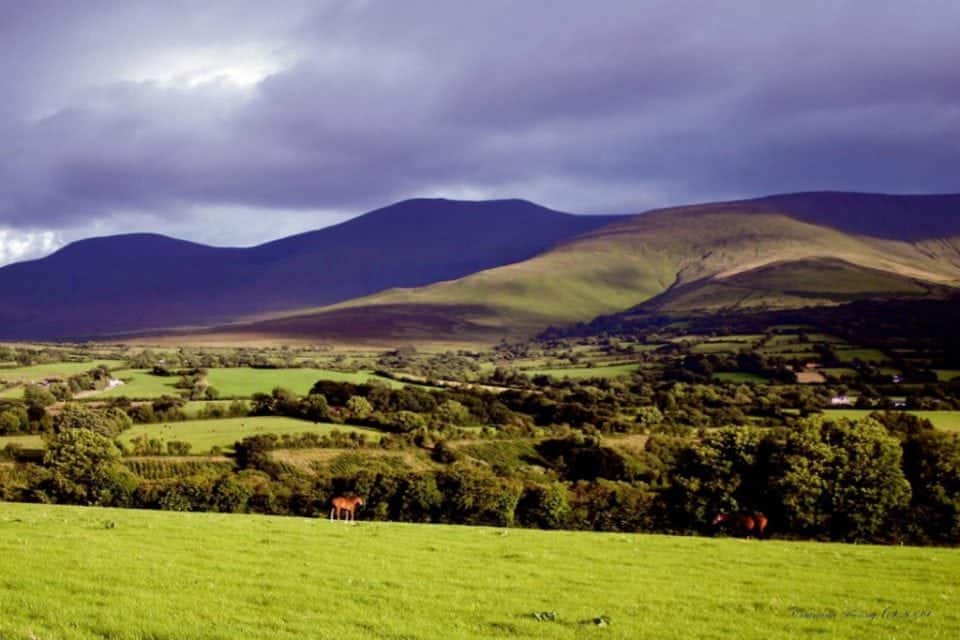 Exchanging a Canadian Drivers License for an Irish one
Now comes the fun part of this crazy journey. We needed to get Alan's Canadian license exchanged to an Irish one. It's reciprocal but it's not – he can exchange his Ontario DM license for an Irish C license with means he can only drive an automatic car and he must undergo the complete Irish driving test to get his manual license.
Alan's license in Ontario was a Class DM allows him to drive a motorcycle, a school bus and any vehicle up to 1100 tons. He was even licensed through the Post Office to drive the right-hand drive vehicles they used.
We assumed (incorrectly) that 40 years of driving experience a DM license which in Ontario means a manual truck driving and motorcycle designation we would be just fine and would fall under the "exceptions" category apparently not.
Oh, and by the way, the only provinces that can exchange the license are Ontario, Manitoba, Saskatchewan, Newfoundland, B.C, and Alberta. If you are American and wish to exchange your US driver license for an Irish one here are the new rules.
At the license exchange, we ran into the problem that they read the "rules " and assumed that since his license was a DM they couldn't exchange it. Because the rules say they can only exchange a G license for an Irish automatic license.
We assured them that the licensing office had said it was not a problem and we convinced them to send in the paperwork as they would process it and they shouldn't worry about it. Fortunately, they did and he then received his Irish license for driving an automatic car.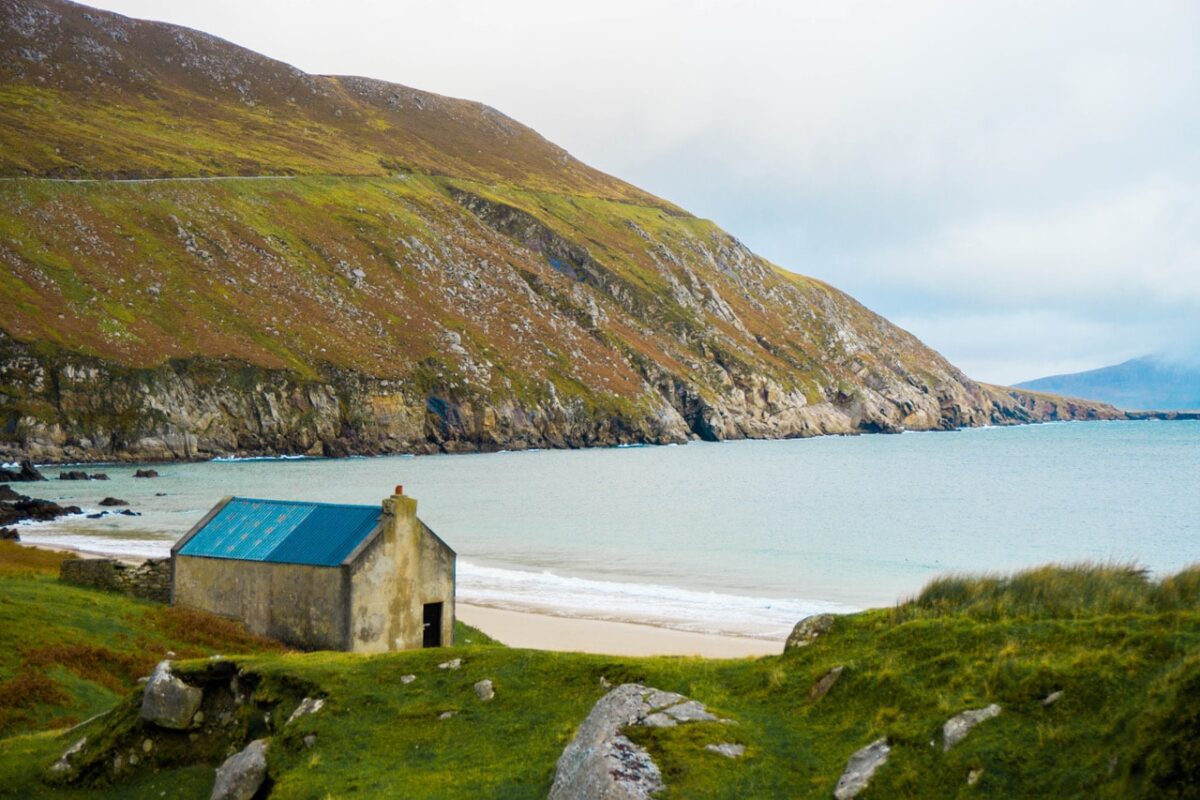 Exchanging an American Driver's license for an Irish License
1. You can drive on your US license for 12 months (or your Canadian one no matter what Province)
2. During this time you should apply for a beginner's Irish permit at a cost of an Application fee of €35.00.
3. Book yourself six driving lessons Approved Driving Instructor (ADI) Only instructors approved by the RSA can deliver the reduced Essential Driver Training programme.
4. Get your eyesight tested at a cost of around 10 Euros but don't do it too soon or you may have to get it done again.
5. Complete the application form titled 'Foreign Licence Holders Application for Reduced Essential Driver Training (EDT) and/or Exemption from Six Months Wait Time for Driving Test'.
6. Enclose a Letter of Entitlement. This is a document that you must get from the licensing body that issued your foreign license.
7. Post these to Reduced EDT, National Driver Licence Service, PO Box 858, Southside Delivery Office, and Cork.
Here's the irony of the situation with a beginners license you must have a licensed driver sitting with you in the vehicle at all times. However, due to the fact that you as a driver have a full Irish automatic driver's license, you are both the driver and the licensed driver so if you get pulled over by the Gardai let them figure that one out. This sums up the bureaucracy in Ireland in one fell swoop.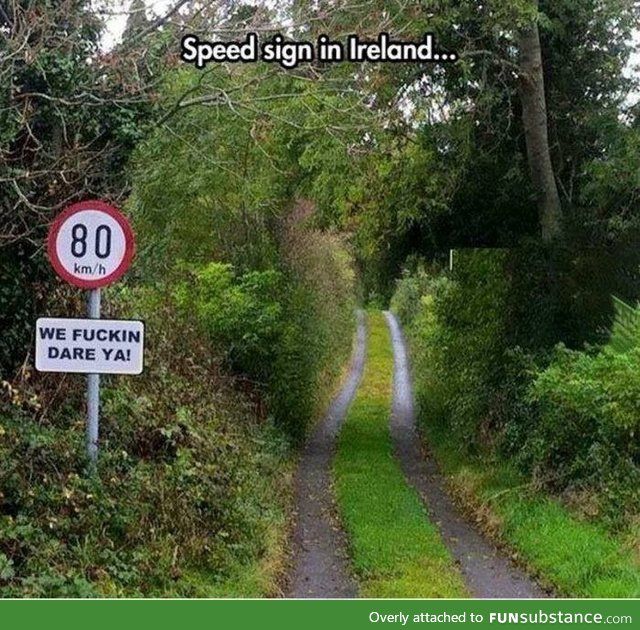 Then sadly you have to take the physical driving test. Now we have no clue what it is like in any other part of Ireland but we have heard the stories. Alan has now taken the test twice at a cost of €85 per test.
He failed twice. You would think he would have failed twice for the same reasons, wouldn't you? A reasonable person would think that the tester would look at the reasons he failed before and test him on those aspects. But no not in Ireland the tester failed him for reasons that he passed on the last test. There is no rhyme or reason with regard to the test, there appear to be no set rules and you fail for things like allowing an old man to continue crossing the road in front of your car instead of running him over as it is "not in the rules to allow pedestrians to cross".
Oh and how about you didn't look over your right shoulder when in a passing lane to turn right? The final straw was being told he wasn't far enough over in the turning lane to turn left and he had to be careful when he stopped as someone might run into the back end of the car.
This has all been provided to the local government official and an appeal is being launched. The same office told us that everyone fails their test at least twice for whatever reason the instructor chooses.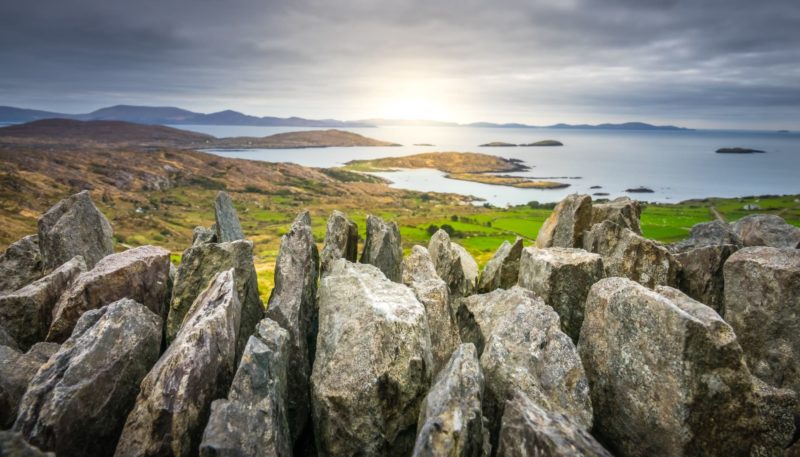 Cost of living in Ireland
Since we live in Donegal and are around 13km from the nearest grocery store, we do spend a little more in petrol (gas) a month and we like to tour around and play tourist so that expense is pretty high. But here are some estimated costs for you:
Rent €1000 to well over 2000 if you want to live in Dublin
Electricity €120.00
Heat €250.00 in the winter months includes oil and logs for the burner
Insurance renters €80.00
Insurance car €70.00
Road tax every quarter €103.00
NCT every year €55.00
Food €250.00 for two
Gas for car €200.00
WIFI €50.00
Cell phones x 2 €40.00
Meal out (lunch for two) €45.00
Meal out (dinner for two) €75.00
TV License €160 per year
Garbage and Recycle collection €24 per month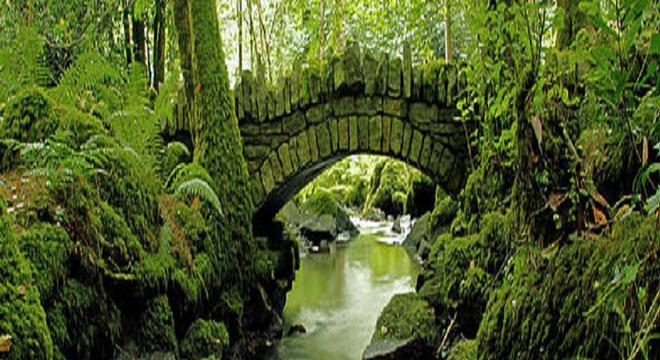 Watching TV in Ireland
Every year you must purchase a TV License and it helps fund public broadcasting in Ireland. This license must be obtained by anyone who has a TV set in their household. Basic TV covers the RTE channel which is the Irish broadcaster and several channels out of the UK as the BBC and ITV. Many households have a free-to-air box which allows them to obtain channels from the UK. There is usually no charge per month on a free-to-air box you simply pay a one-time fee.
You can also buy Sky Channel packages that can include movies, documentaries, sports and so on.
Healthcare system in Ireland for ex-pats
Healthcare in Ireland is no better or worse than in Canada, there are waiting lists for everything unless it's an emergency. For example, I needed cataract surgery and it took 3 months to get an appointment at the hospital to check my cataracts and a further 6 months to get a hospital appointment for the surgeon to check my cataracts. I was very lucky as the surgeon said that they were so bad he would get me in on a cancellation. So I only had to wait 5 weeks for the surgery at that point.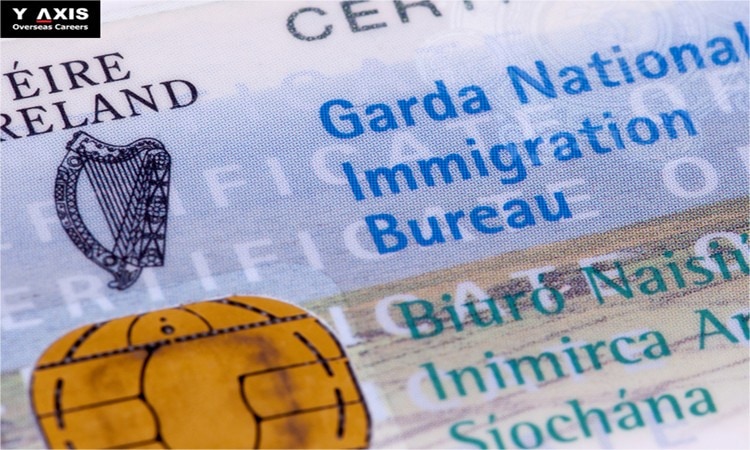 Cost of healthcare in Ireland
As residents, we are entitled to free healthcare for chronic conditions. So things like diabetes, MS and lifelong illness are all covered at no charge including the medications.
When we first moved here before we were organized with the medical care I went to a doctor to obtain a prescription for 6 months of my diabetic supplies. For a six-month supply, I paid €63 in Dublin which was two types of pills and my insulin.
If you are on a limited income you can apply for an exemption based on income. This medical card means that you are provided with all medical services free of charge.
Once you sign up with your local Doctor you are in the system and will have to pay the usual charges for medical care and medications. Medications here in Ireland are much cheaper than in Canada or the US.
Generally, here you pay around €40 to see the Doctor if he refers you to a specialist that is free of charge. If you need medications the cost is astoundingly low when compared to the US and Canada. Recently a prescription for antibiotics cost me €2.
If you don't have a Medical card a Doctors visit as I mentioned is €40 and a one-day stay in hospital will cost you €80 however if you stay longer than 8 days in hospital you will not pay any more than the €80 per day rate anything after that is free. If I had to pay for my cataracts to be removed I would be looking at €140 for both and the medication would have cost me €50 for each eye.
The charge for inpatient/day services is €80 per day up to a maximum of €800 in a rolling 12-month period regardless of how many hospital stays you need within that year.
Alan spent 7 days in Hospital in Galway with a blood clot and the total cost was €580 he was shipped to Galway from Sligo in an ambulance again total cost €0. The disadvantage of living in Donegal is that there are no great hospitals nearby so you will often be sent to Sligo or even Galway depending on the seriousness of your medical issue.
With a medical card, you are also entitled to one pair of prescription glasses per year and some basic dental care such as fillings and a root canal a year.
Without a medical card, dental procedures in Ireland are just as expensive as in the US or Canada. However, you can take out private health insurance to cover these costs and your medical costs if you don't want to wait in the interminable queues.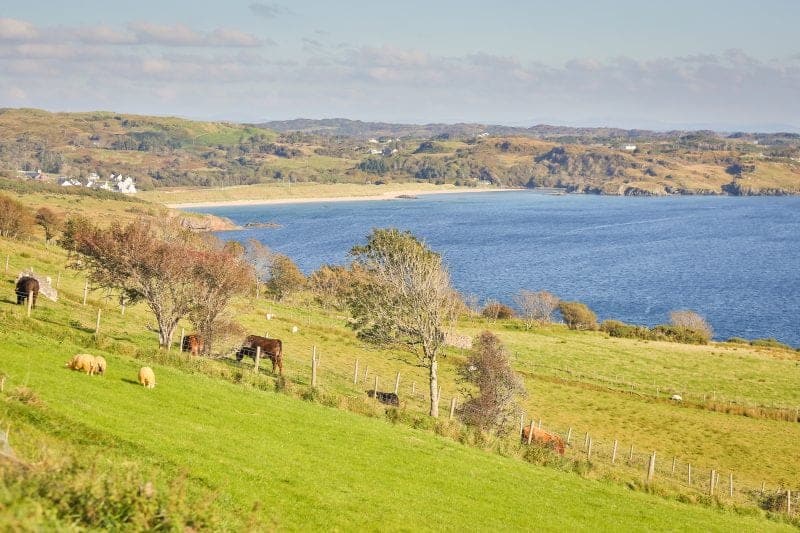 Registering to Vote in Ireland
To register to vote you must have been ordinarily resident and a citizen in Ireland on 1 September of the year before the Register of Electors comes into force. The Register comes into force on 15 February every year.
As of November 1st head to the local post office, Garda Station, library or city council offices to check if your name is on the Register. If your name is not on the Register (and it probably won't be) you can get the necessary Registration forms at any of these locations or online.
Once you have filled out the registration forms you take them to the local Garda station with your ID to have them stamped and signed. The Garda will then direct you to the offices where you have to file the Registration Forms so you can vote in the elections.
It's a lot to take in and it will take you at least a year to get the hang of things here. Remember that N. Ireland is a totally different country so if you want to move there you have to look at the rules for moving to the UK.
Are you thinking about moving to Ireland? What information are you looking for?
You might also like
101 Landmarks in Ireland to see
101 Landmarks in Northern Ireland
Ireland's Ancient East – an epic road trip
60 Best Northern Ireland tourist attractions
Ultimate Wild Atlantic Way Route
What is the best Causeway Coastal Route Itinerary?
Epic Game of Thrones Ireland road trip
The Perfect Ireland Road Trip Itinerary
Planning a dream trip to Ireland? Everything you need
My Move to Europe – 21 personal stories
International Housesitting & how to get house sitting jobs
Moving to Ireland the ultimate guide
Want to live in Ireland? Here's how to move there