Kells Priory exploring an evocative Irish ruin, County Kilkenny
Nope, Kells Priory isn't where the Book of Kells was found that's in Kells County Meath. Kells Priory, County Kilkenny is a few hundred kilometres south of that.
You'll find Kells Augustinian Priory about a kilometre from the village of Kells in Kellsborough, Co. Kilkenny. If renting a car the drive from Kilkenny City is only 15km, and it should take less than 20 minutes. If you are fascinated by Irish history make sure you add Kells Priory to your list of places to visit.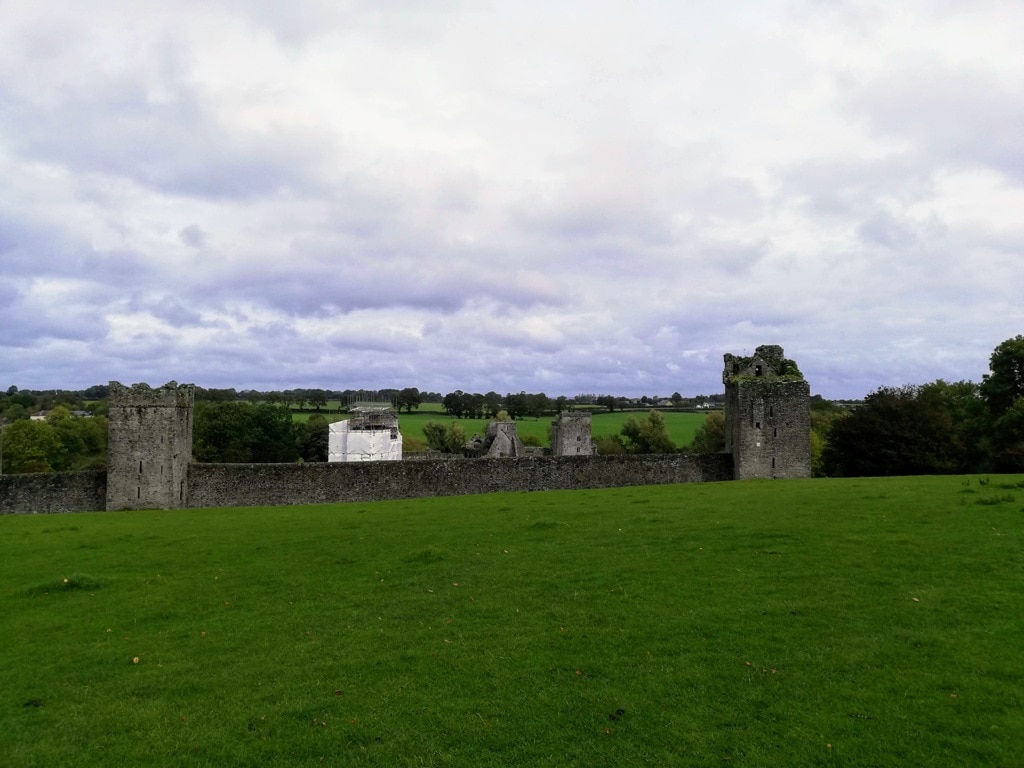 Kells Priory covers over 3 acres and there are two entrances to the area. The local name for the Priory is "the Seven Castles" which was inspired by the tower houses and their military defences. Since 1893, Kells Priory has been an Irish National Monument, under the guardianship of the Commissioners of Public Works.
Kells Priory history
Kells Monastery was founded in 1193 by Strongbow's brother-in-law Geoffrey Fitz Robert. Geoffrey brought four canons over from Bodim Priory in Cornwall to establish a community outside his borough of Kells. In its first 150 years, the priory was attacked and burned down three times – even the Scottish Edward Bruce attacked the Priory in 1326.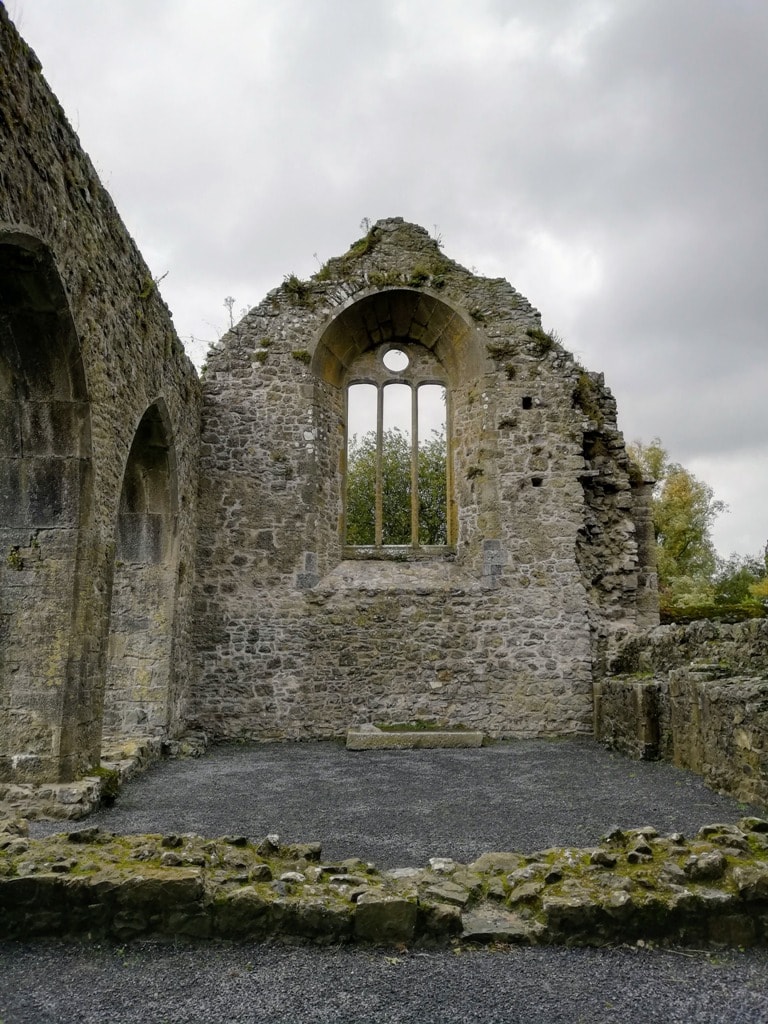 Perched on a hill, the entrance to Kells Priory was well protected and the entryway originally had massive doors which could be closed against invaders by the sentries guarding the walls.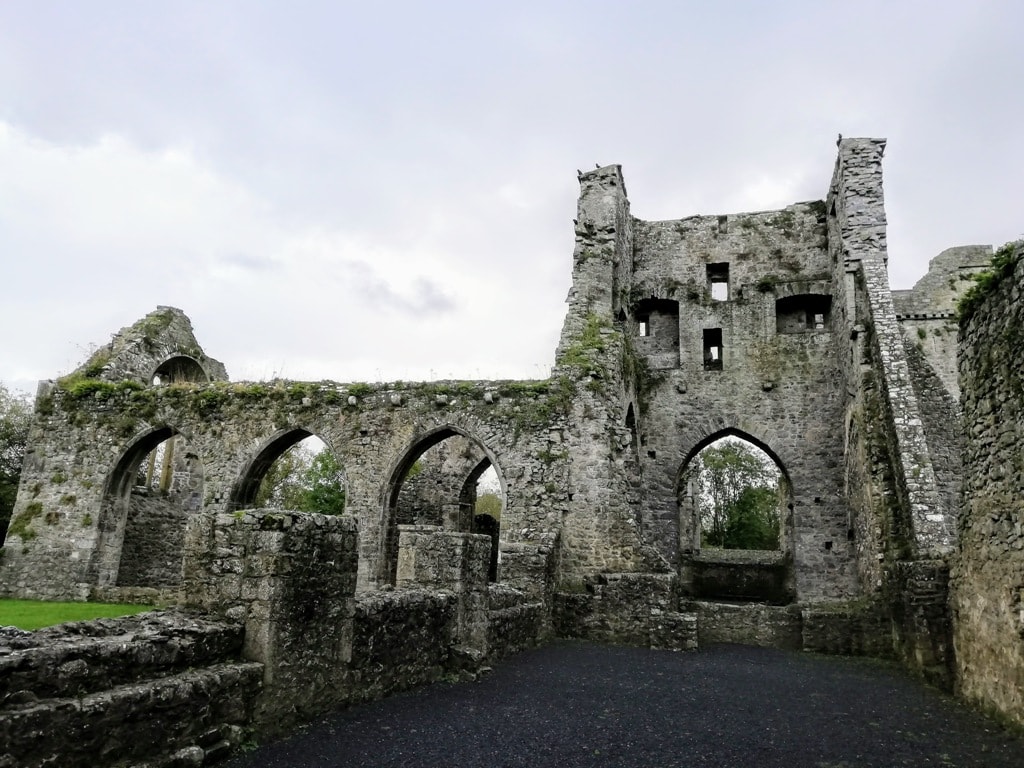 The Priory was added to in the 15th and 16th centuries and Burgess Court which was one of these additions is the only example remaining in Ireland of a late medieval castellated enclosure. This was added to Kells Priory to help ensure the safety of the Priory the local villagers and all the livestock and valuables within the priory and village.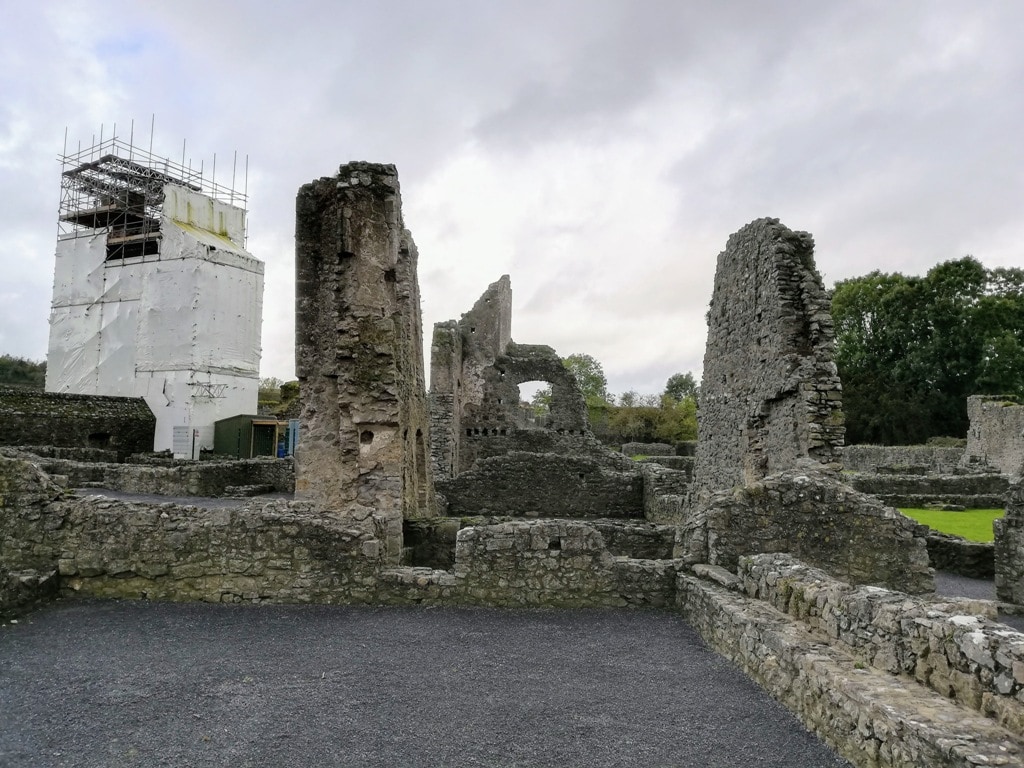 A tall structure among the ruins can be spotted and this is called The Prior's Villa which was a tower house. These days restoration continues at Kells Priory including the Villa.
During Henry the VII's Dissolution of the Monasteries, the Priory of Kells lands were granted to the Earl of Ormond James Butler.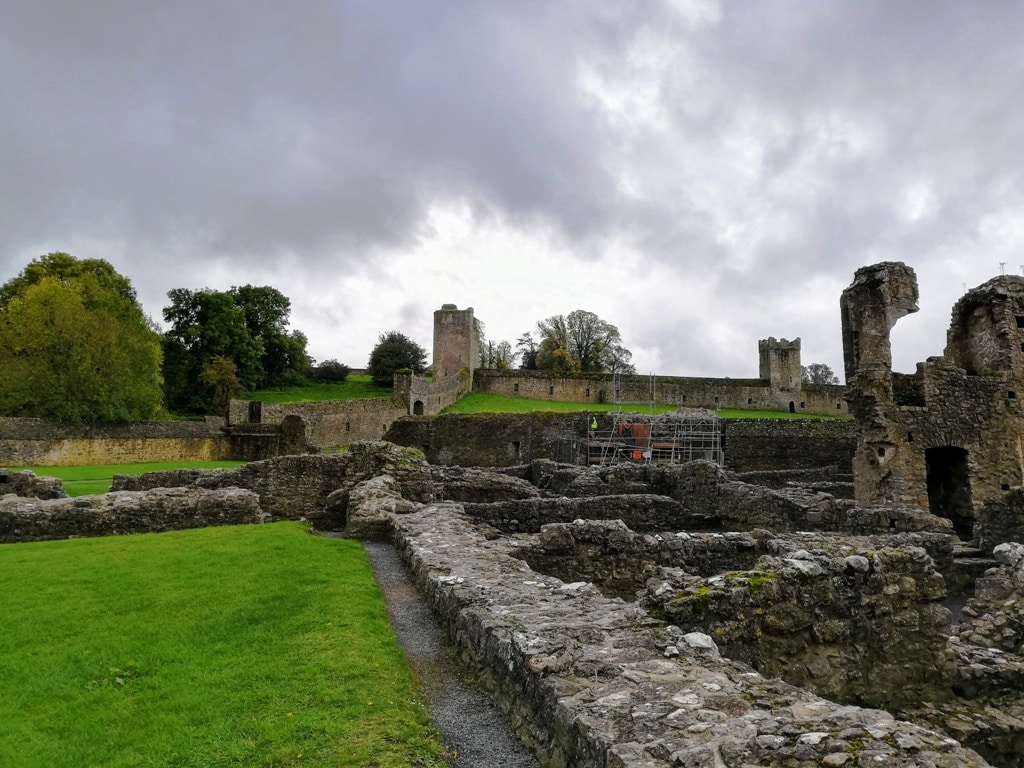 Witch Trials at Kells Priory
The Bishop of Ossory came to the Priory in 1324 to prosecute the Kilkenny witches that included Alice Kyteler, Alice Smith and William Outlaw. They were found guilty of practising witchcraft, Dame Alice was accused of witchcraft by her husband's children who believed she had poisoned him to get to his money.
This was the first known Witchcraft Trial in Europe, through torture the church obtained confessions and Dame Alice was sentenced to be burnt at the stake, but the night before her burning in 1325 Dame Alice escaped.
It is believed that Dame Alice went to London but nothing more was heard of her after her escape. Petronilla de Meath, Dame Alice's maid was flogged and burned at the stake. Petronella's daughter, Basilia, fled with Kyteler to England and Alice's son, William Outlaw also accused of adultery, perjury and heresy "recanted and was ordered to hear three masses a day for a year and to feed the poor.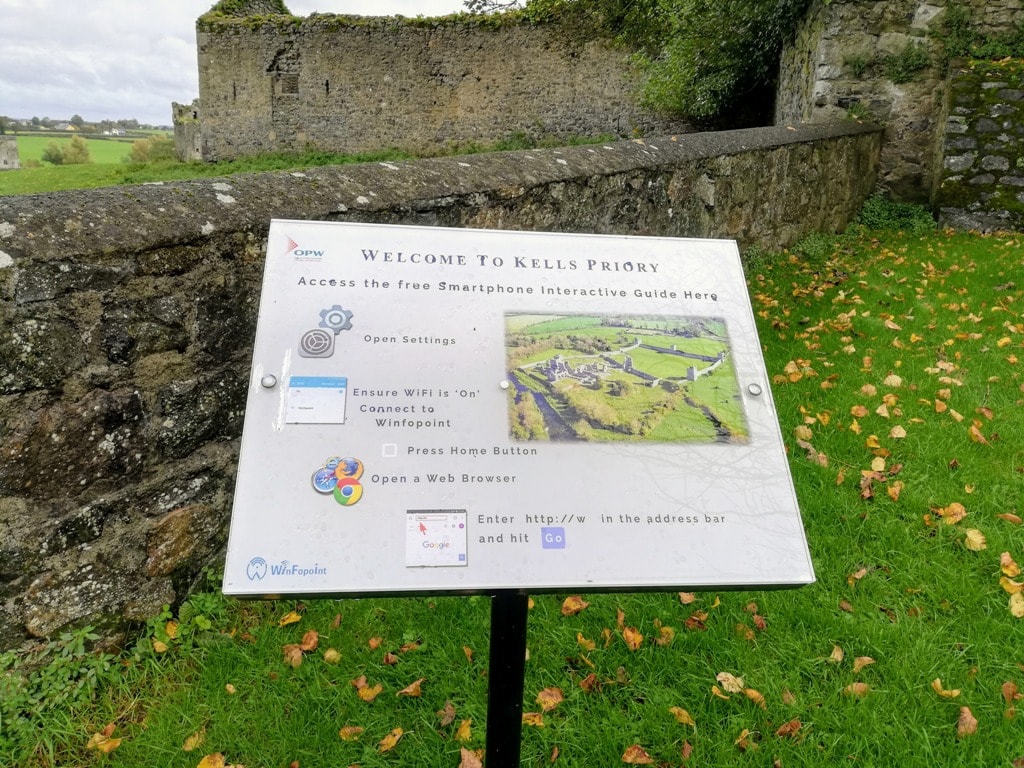 How to get to Kells Priory
Kells Priory is located which is a well-signed drive from Kilkenny in Kells. There are two entry points into the Kells Priory. The first can be found along the south side of the Kings River. You can't miss the Priory stretched out before you. You will see the entry point through a cow gate from the parking lot (which is free). The land surrounding the Priory is privately owned and you are allowed to enter. Keep in mind this is grassy, uneven land that goes down a sloping hill and is covered with sheep poop. This way takes you directly to Burgess Court entry.
To the side of the parking lot, you can see the ruin of St. Kieran's Church. Historic records show that this was a 'pre-Norman' catholic church built prior to the establishment of Kells Priory in the 12th Century. You can't enter the church as it is locked but it certainly provides some atmosphere.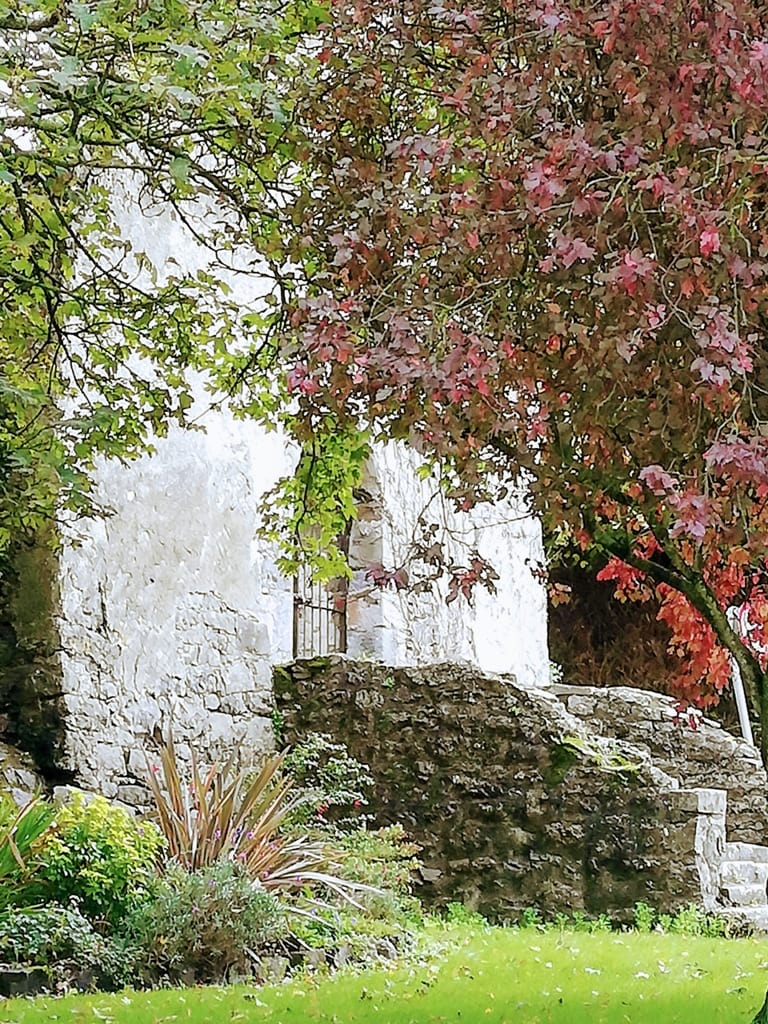 You can also enter Kell's Priory from a car park on the bank of the King's River at Hutchinson's Mill. This is a lovely walk along the river path and you will pass by the Mill which had two millraces, one of which still has its water wheel.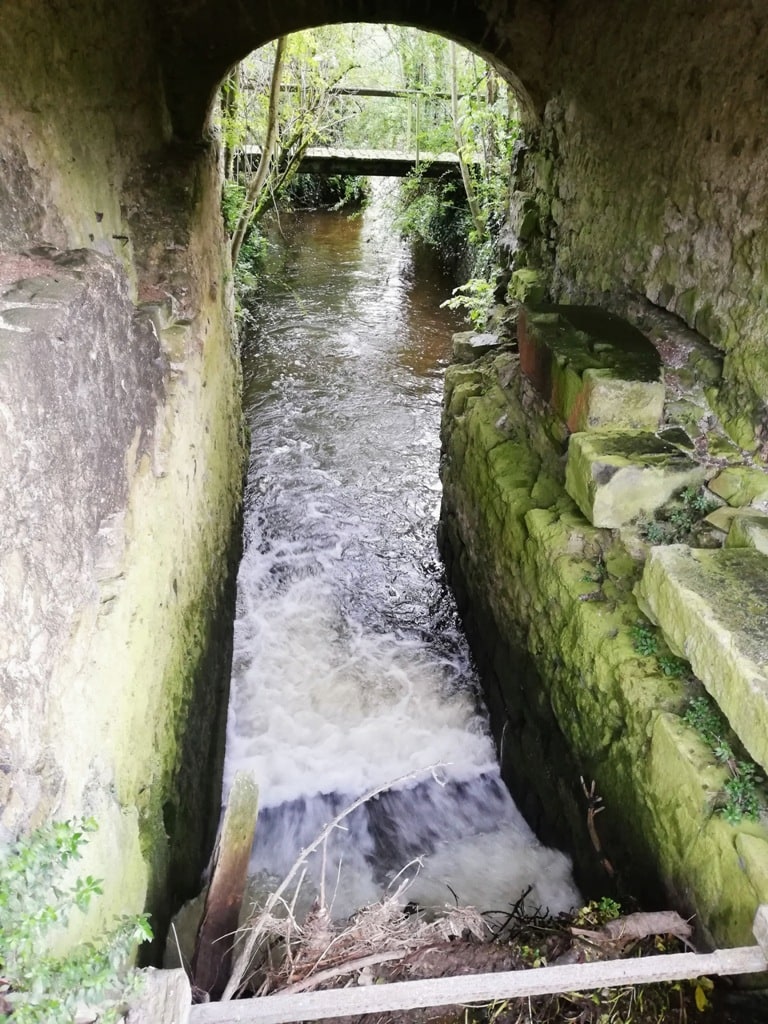 The Mill was built around 1800 and the river is known in these parts for its salmon fishing.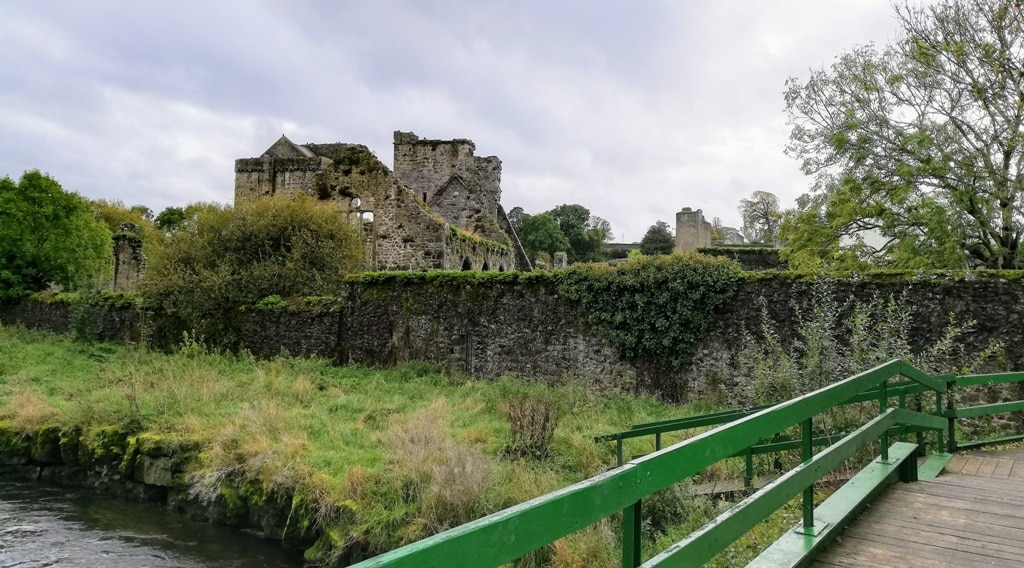 There's also the Millhouse where you will find Donna's Coffee House and a small gift shop.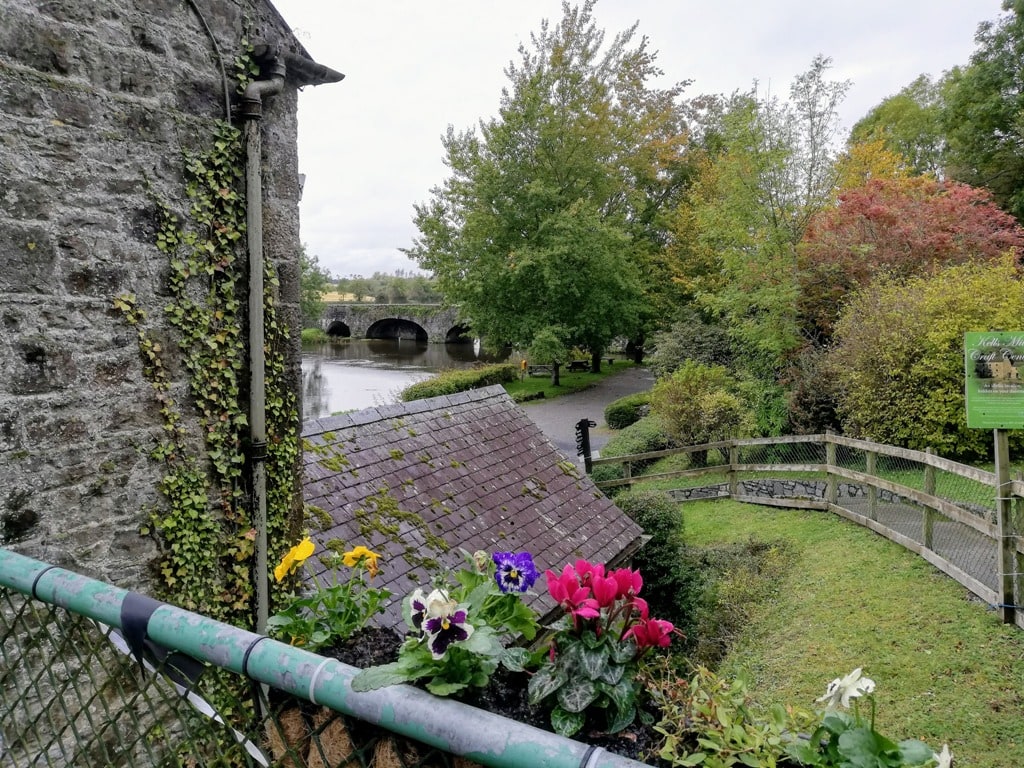 What to see at Kells Priory
Sadly nothing at Kell's Priory is labelled or signed so unless you do the audio tour you will have no clue what you are seeing. The OPW should really institute some informational signage around the area so tourists know what they are looking at.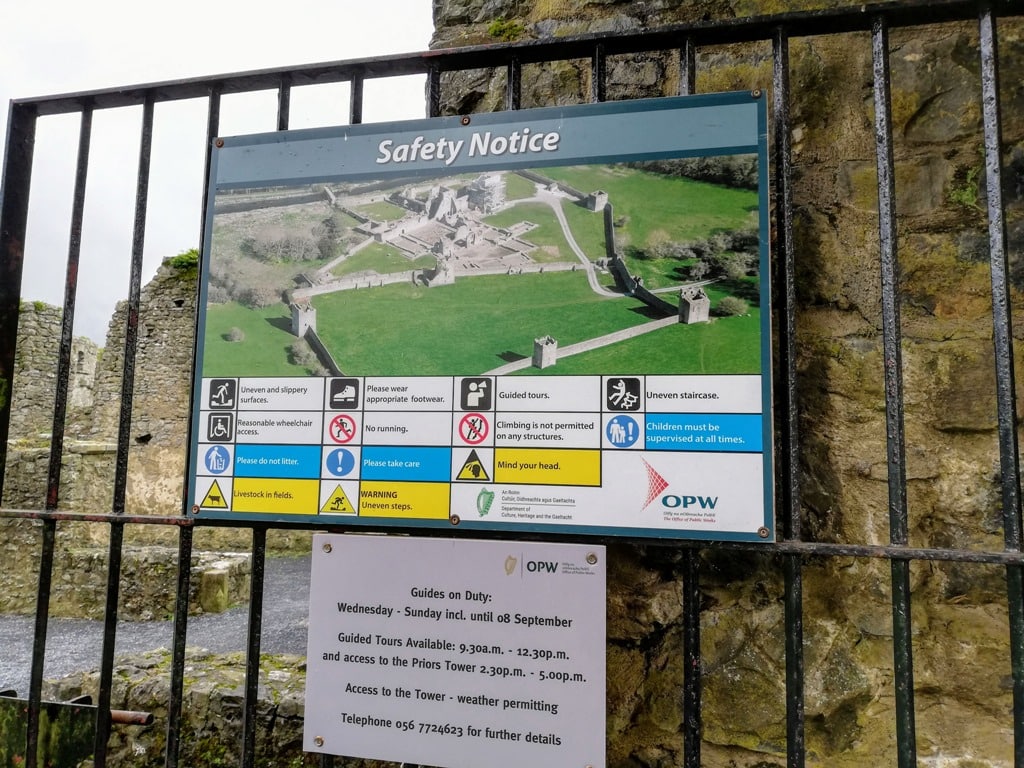 Map of Kells Priory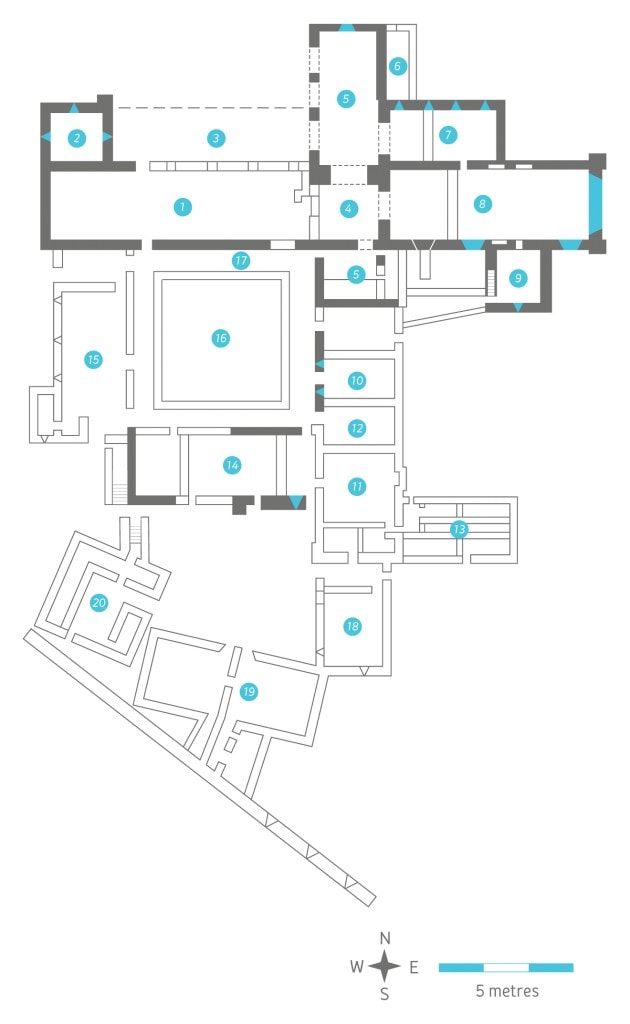 Nave
Tower
Aisle
Crossing Tower
Transept
Chapel
Lady Chapel
Chancel
Prior's Tower
Chapter House
Calefactory
East Range
Garderobe
Southern Range
Western Range
Cloister Garth
Cloister Walk
Eastern Lower Range
South Lower Range
Kitchens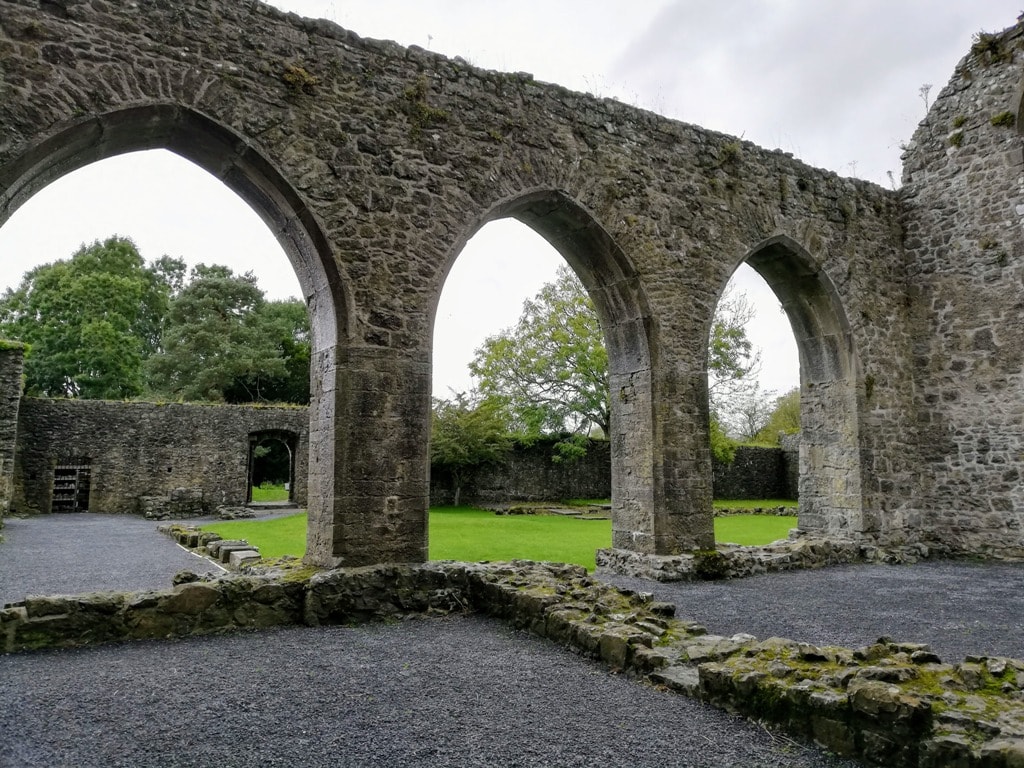 Although badly signed with an app that doesn't work the site is free to visit and if you can visit Kells Priory when the guides are available they are amazing.
The path to the Priory is a bit rough going and virtually inaccessible to those who may have walking issues or are in a wheelchair. Here's hoping that OPW who takes care of sites like these gets better at it.
Kells Priory in Ireland is a fascinating piece of history that provides insight into the lives and struggles of people during the medieval period. Its impressive ruins offer a glimpse into the past, and its strategic location within an agricultural landscape makes it even more significant. Whether you are a history buff or simply looking for an interesting day trip, Kells Priory will not disappoint. So why not add it to your list of must-visit destinations in Ireland?
Don't forget when in County Kilkenny you absolutely must visit the medieval city of Kilkenny and take a tour of Kilkenny Castle and St. Canice's Cathedral you won't be disappointed.
You might also like
Visiting Jerpoint Abbey Kilkenny
The Celtic Cross – an iconic symbol of Ireland
101 Landmarks in Ireland to see
Pin it to save it