Finding Irish Fairies and fairy gardens in Ireland
Traces of Irish Fairies exist everywhere in Ireland. From fairy forts to fairy mounds, forests and trees the Irish have a great deal of respect and love for Irish Fairies and Irish fairy tales.
Fairy forts of Ireland have existed for millennia and have long held the imagination of folks worldwide – the Irish themselves are not exempt from the magic of fairies and Celtic folklore is full of tales of legendary fairies. In fact, many would say that fairies were born in Ireland.
Fairies in Irish Mythology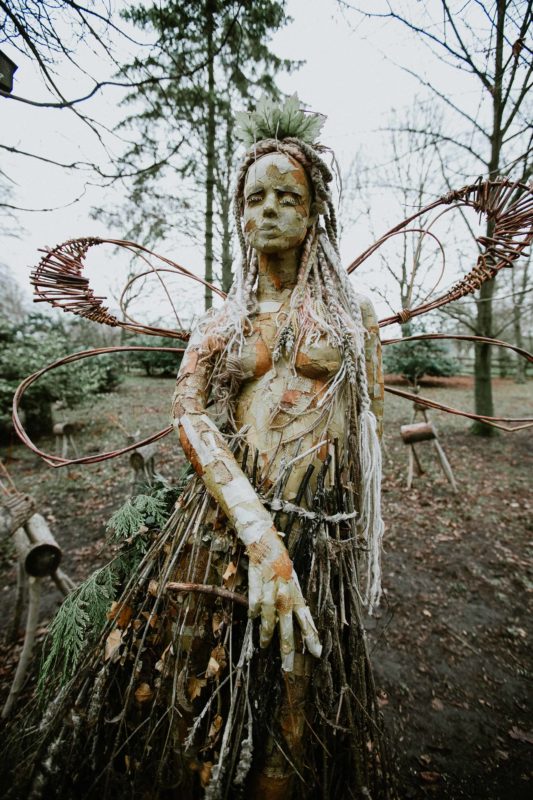 Rumours and legends surround these mystical magical places in Ireland and even today, fairy forts in Ireland that are under siege from development and developers have a story to tell. You can find fairy trails, fairy trees and fairy gardens all over Ireland. It takes a special eye to spot the fairy tree or fort in the midst of this beautiful landscape – do you have the gift?
Forgotten Irish fairies
The most important figure in ancient Irish history was the storyteller or seanachie. These bards and poets recited the great Irish and Celtic myths where the supernatural was natural and populated the land. From shapeshifting selkies who shifted to humans from seals when they stepped onto the land.
The deadly merrows, from the Irish 'muir oigh', meaning mermaid. With their long red hair and an irresistible song. to anyone who hears them to the mischievous pookas, and from lonely giants such as Fionn mac Cumhaill (Finn MacCool) on the Causeway Coast to the terrifying dullahan about which the great American legend of the Headless Horseman was written, and of course the Tuatha.
The Tuatha De Danann – Fairies in Irish Folklore
In Irish mythology, the Tuatha Dé Danann are a race of supernaturally gifted people who represent the main deities of pre-Christian Ireland. The Aos sí is the Irish term for a supernatural race of Irish fairies or elves who now live in the ancient barrows and cairns where they were driven by human occupation.
The Aos sí are also simply known as the Sidhe although that term in Ireland actually refers to the mounds or fairy hills that were or rather are occupied by the Irish fairy folk. The Tuatha de Danann were or rather are the original Irish fairies.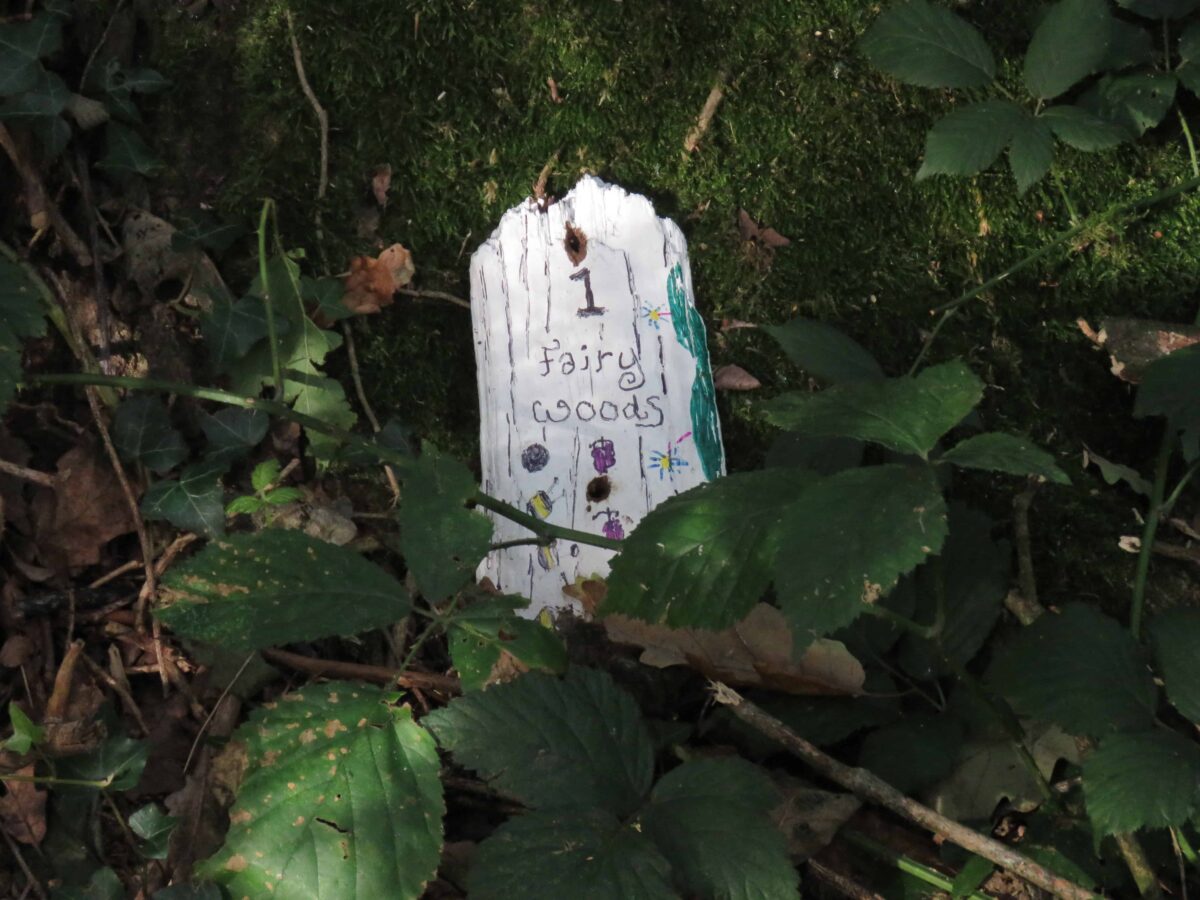 Fairies in Ireland are also known as Sleagh Maith or the Good People and are said to inhabit the middle ground between humans and angels. They are connected to the "otherworld" like Mag Mell (the Pleasant Plain), Emain Ablach (the Fortress of Apples or the Land of Promise or the Isle of Women), and of course the Land of Youth -Tir na nÓg.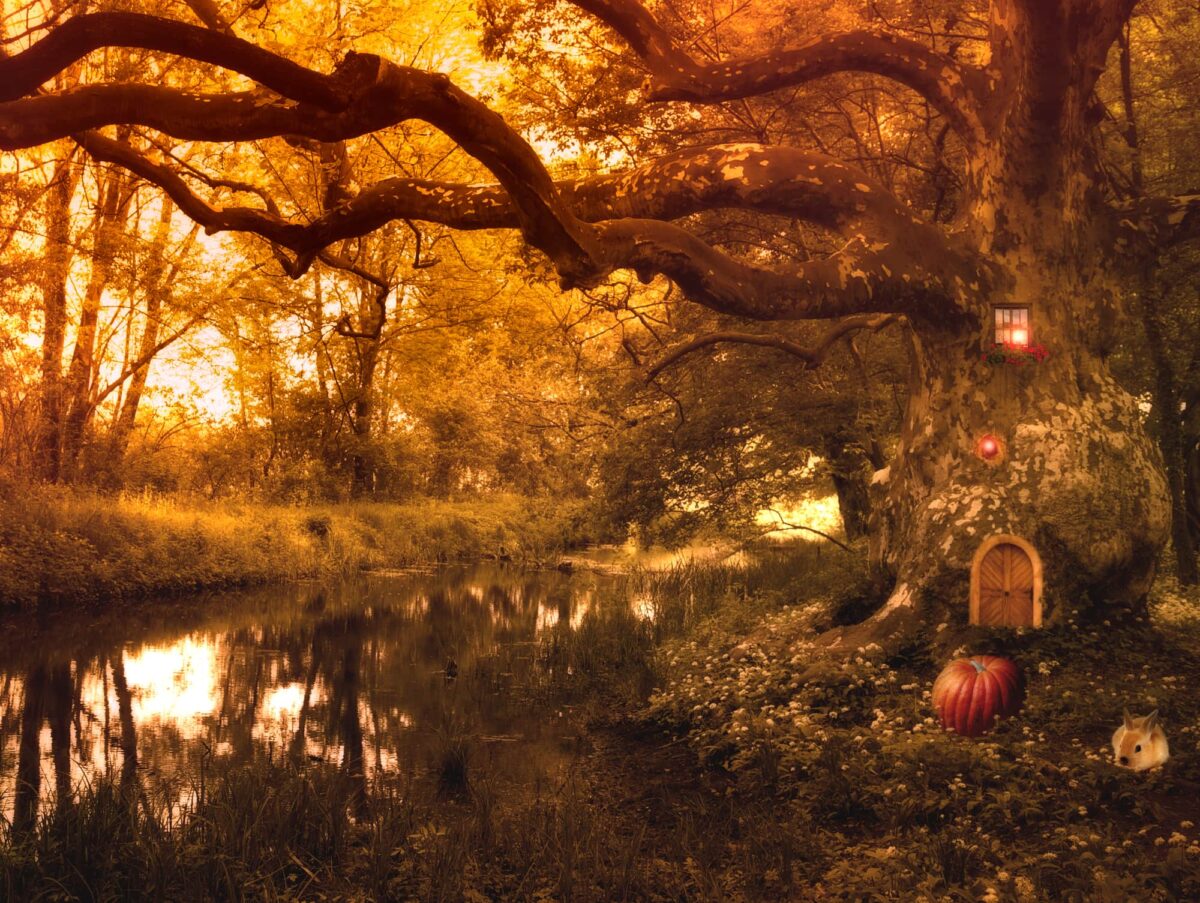 Fairy Forts in Ireland are also known as raths and if you keep your eyes peeled you may find these fairy forts or rath along the Irish backroads. You can also visit many beautiful fairy gardens in Ireland which are home to fairies, elves, leprechauns and other non-human creatures.
How to spot a Fairy Fort in Ireland
The Irish Heritage Council believes that there are over 60,000 ráth or Fairy Forts in Ireland. Occasionally while driving the back roads you will see large mounds of earth that appear at random in the landscape. There is a distinct possibility that these "hills" are actually, Fairy Forts or ráth. They may or may not be inhabited by the Irish Fairies.
Ráth were ancient circular settlements that had earth walls. The walls were built using dirt from a ditch or moat that encircled the Ráth. It was a very effective way to create an additional defence around the settlement. Sometimes the top of the earth wall was also topped with a wooden palisade.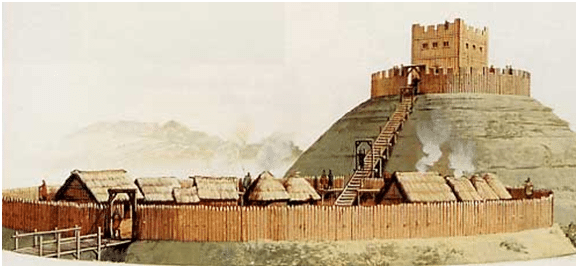 The majority of ráth date to between 500-900 A.D, but there is some evidence that they may even date to earlier prehistoric times. In the west of Ireland where stone was much more common, large circular stonewalls were found. In some of these stone ráths or caiseals remains of huts can be found in the interior.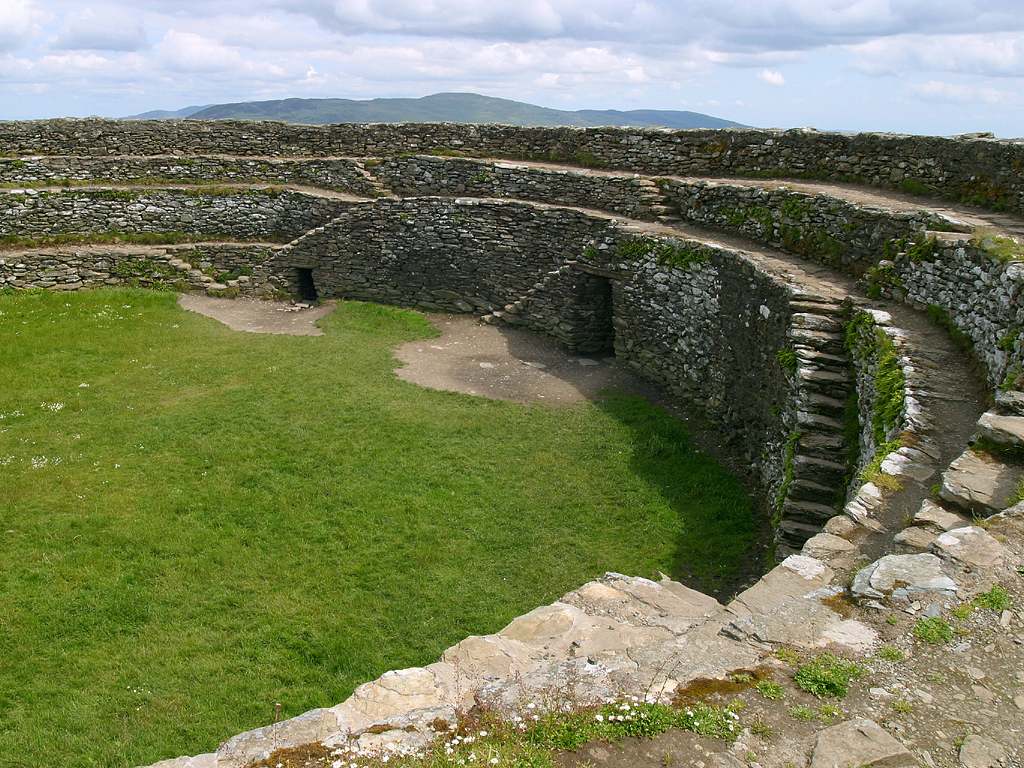 With the passing of time and the wear of nature, many ráth became lost. Those that were found were explained as Fairy Forts or places where the Sidhe lived. They were gateways to the realm of the Irish fairies and woe betide anyone who damaged them.
Irish Fairies, or the Tuatha De Danaan, were banished underground legend has it by the Milesians and these forts, some with subterranean passageways were seen as escape routes. The Forts if tampered with would cause great harm to crops and livestock so farmers had to take precautions.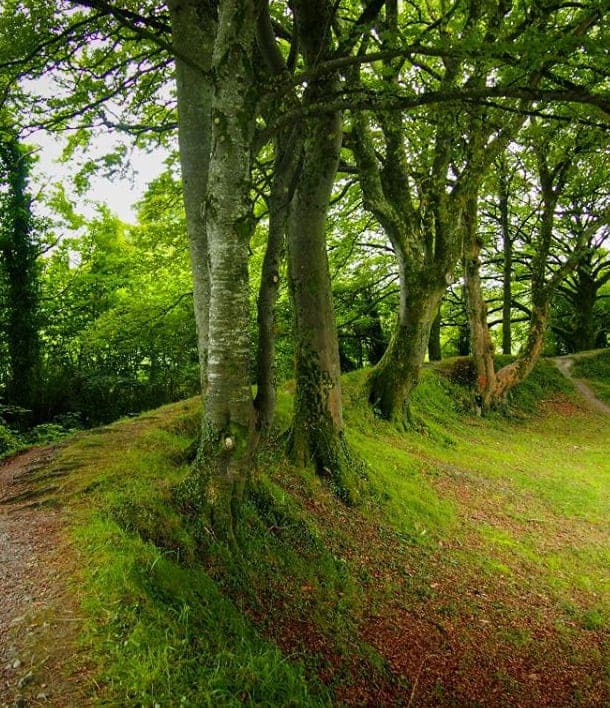 Irish Fairy Lore
Many legends still survive around the ráth and fairy forts in Ireland. Celtic Fairy lore says that it is considered very unlucky to take brush, wood or bushes from the fairy fort sites as they are deemed fairy trees. The path between a fort and a tree or another fort was called a fairy path. If you built your house on this path, your household would suffer sickness and misfortune.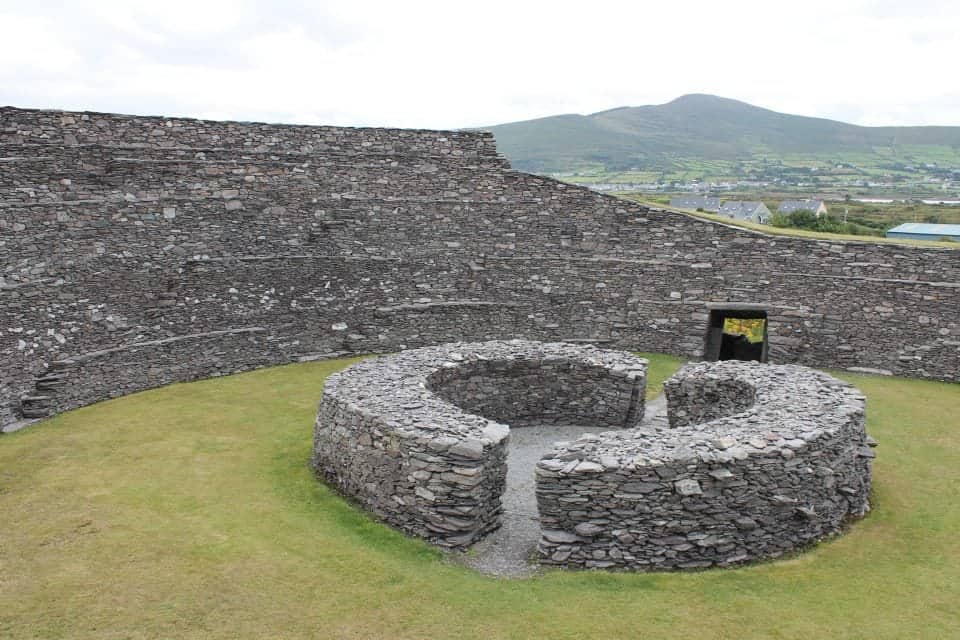 If you wanted to build a house, the test to see if it is a fairy path is simple. A small pile of stones should be placed and left overnight on each corner of the proposed building. If the stones were, there in the morning it was a safe place to build.
Evening time is the most dangerous around a fairy fort in Ireland, falling asleep beside a ráth is just asking for trouble. Folktales tell of people waking up with vivid dreams of attending banquets and feasting parties, and then they discover they have slept away 10 years or more.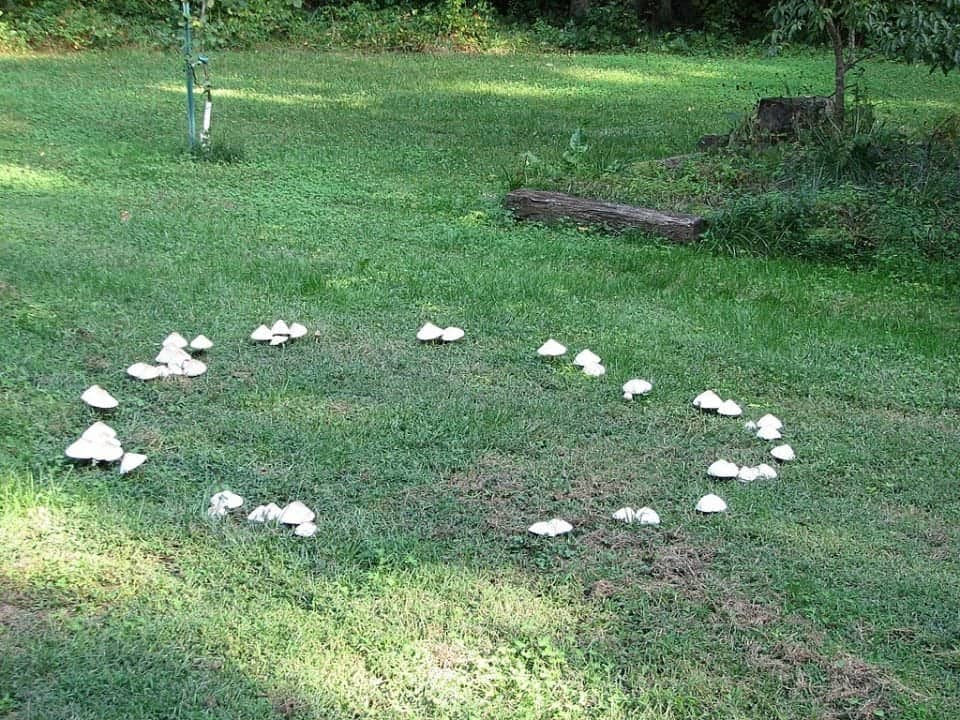 Sometimes the dreamer awoke only to find that they were now a spirit and they had died during the night. Fairies are considered great pranksters and a simple way to combat their fun is to turn your coat inside out.
These ancient Celtic fairy stories and legends have, to a certain extent, preserved the Irish landscape and many of these historical locations. Even today the belief in Irish fairies and the anger that rained down on humans when the fairy fort and ráths are destroyed are still in force today.
There are quite a few that believe the Irish economy collapsed because the M3 motorway was built through Tara and several developers have fallen on very hard times because they destroyed fairy forts. These days there is a very heavy fine for those that destroy the fairy forts of Ireland.
In 2015 Eddie Lenihan, one of the few practising seanchaithe warned about disturbing these ancient dwellings. He is protesting the possible destruction of a fairy fort in Waterford by a US conglomerate. Eddie warns that it is "It's not a matter of if it will close but when it will close. People will think you are a crank if you say something like this and there will be much laughter."
News site Irish Central lists incidents that are described as evidence of malevolent curses and bad luck from disturbing ancient Irish fairy dwellings:
"In June 2007 Minister for the Environment Dick Roche signed an order destroying the Lismullin Henge. Lismullin Henge was a 4,000-year-old astronomical observatory and place of worship and hailed as one of the most important archaeological finds of the century.
Roche was since held up by an armed gang in the Druids Glen Hotel and also lost his job and was then demoted. Martin Cullen the then Minister for Transport nearly got sucked out of a helicopter when the door fell off on one of his extravagantly expensive trips. The chief Health and Safety Officer was seriously injured by a falling tree when felling began at Rath Lugh in 2007."
If you want to find out more about Irish Fairy Forts check out this list of fairy haunts in Ireland or better yet like this page on Facebook to help save the forts. Most of the pictures on this post are from the Facebook page.
Fairy Forts in Ireland to visit
Knockgraffon Motte
One of the most famous Fairy Forts in Ireland is The Knockgraffon Motte which is around 4 km north of Cahir in Tipperary. Legend says that it was the coronation place of the High Kings of Munster.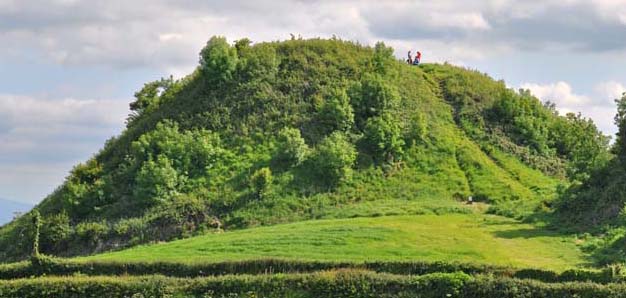 Mutton Hill Motte
This fairy fort is in the Tipperary Hills just outside of Tipp town, also known as Cup and Saucer Hill.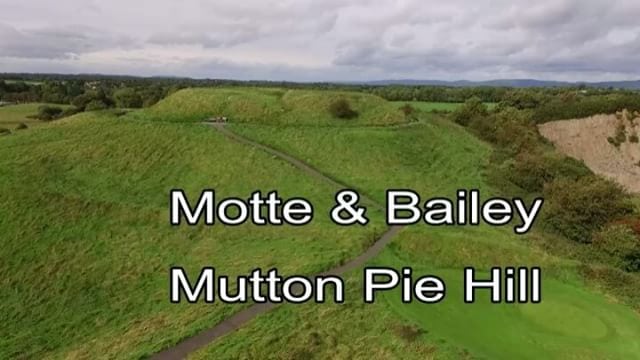 Rathnadrinna
This Fairy Fort is located about 3km south of the Rock of Cashel and archaeologists were finally able to begin an exploration of the fort in 2010. This rath is unusually large and very rare as it has three rings.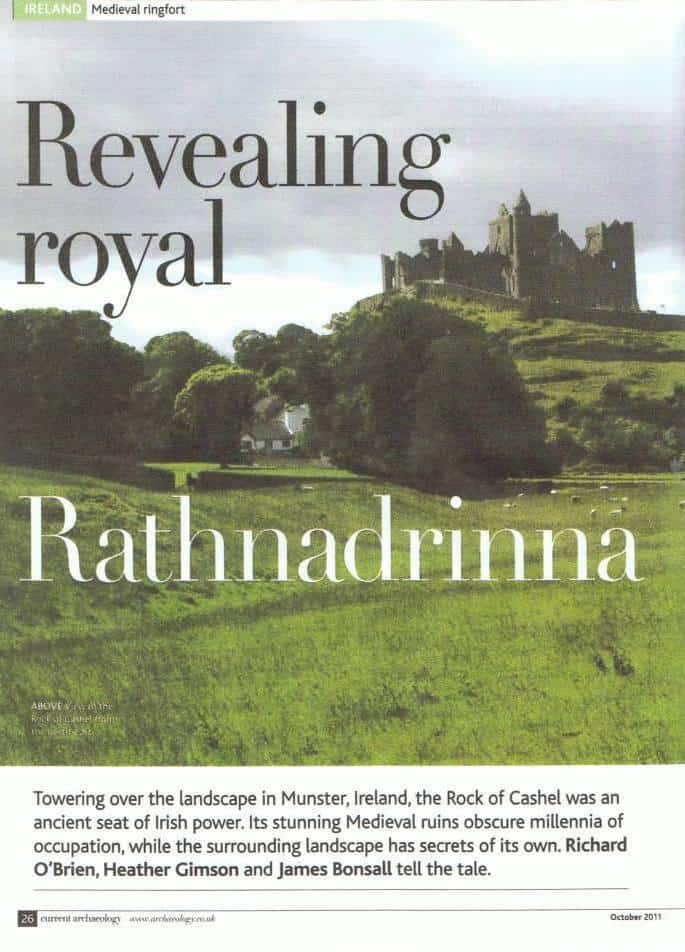 Where to find Irish Fairies – Fairy Trails & Fairy Walks
The fairies in Ireland range wide and free but many can be found in special gardens, forests and woods. Here are 24 places to find Fairy Gardens in Ireland.
Rineen Woods – Cork's Fairy Trail at Union Hall
Rineen Woods at Union Hall has several tiny 'fairy' houses, some folk believe that this is where the tooth fairy lives, and you can leave letters here for her. There's a nice walk which takes about 30-40 minutes and a picnic area by the car park with picnic tables. These are well-mapped walks and they are all free.
Kilmokea Country Manor & Gardens Fairy Village – New Ross
Kilmokea is near Campile, New Ross on Great Island. These beautiful unspoilt gardens hold a precious Tree Fairy Village within its ancient trees. There is a lovely Georgian Tea Room that offers a wide selection of homemade cakes, tarts, scones, and bread with fresh marmalades and jams. For the children (and adults) there is plenty to explore and walks to wander on from pirate ships to many fairy houses this garden is an Irish gem.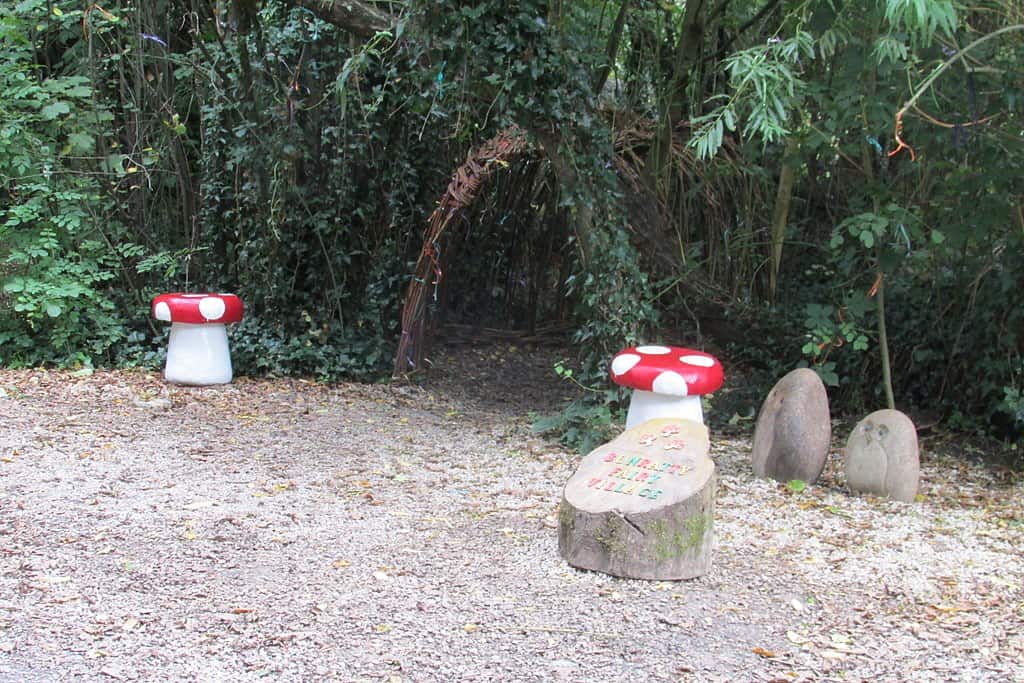 Fairy Trail at Russborough House – Wicklow
Russborough House has been the home of Faylinn and his friends for over 270 years. On the Fairy Trail, you can learn the fairy language and games and enjoy the beech hedge maze, the walled garden and the children's playground. Russborough House is located in County Wicklow on the Blessington Lakes.
Galgorm Castle Fairy Trail – Ballymena, N. Ireland
Calgorm Castle's Fairy Trail is located in the Ballymena area of N. Ireland. At Calgorm Castle you must check in first at reception to obtain the special discovery trail booklet so the little ones can track down the fairies. The woods have been lovingly detailed with tiny doors, and special nooks and the fairy village even has an outdoor library.
But beware the trolls who eat little children who wander away from the path. You can grab a coffee and snack at the Garden Centre Cafe when you have completed the walk.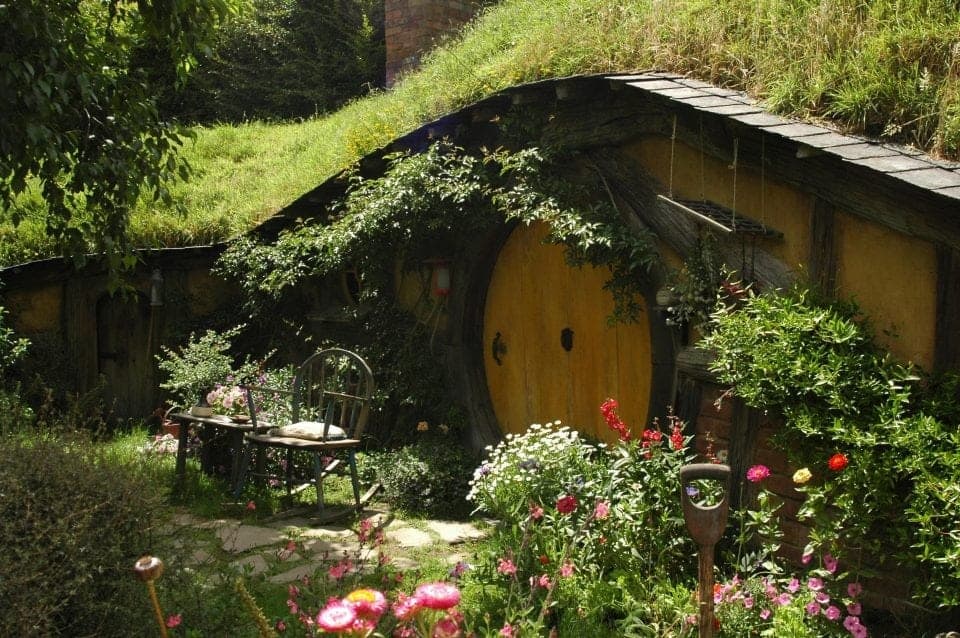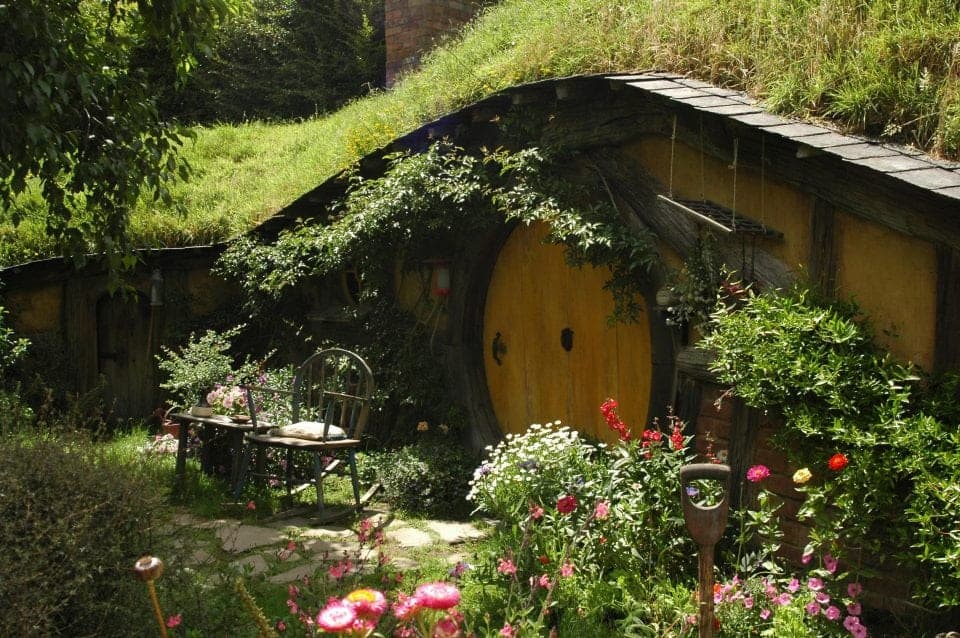 Want to know more about Irish Leprechauns? check out Janine's post-Leprechaun Facts for your trip to Ireland.
5 Templemore Park Fairy Trail – Tipperary
Templemore Park Fairy Trail is a free fairy trail located in Tipperary. There is a "secret" trail you can follow to find all the tiny fairy doors hidden within the trees. follow the Fairy Trail and challenge yourself to find all the little fairy doors hidden in the trees. There are lots of picnic tables so bring your own lunch or snacks and there is also a children's playground and free parking.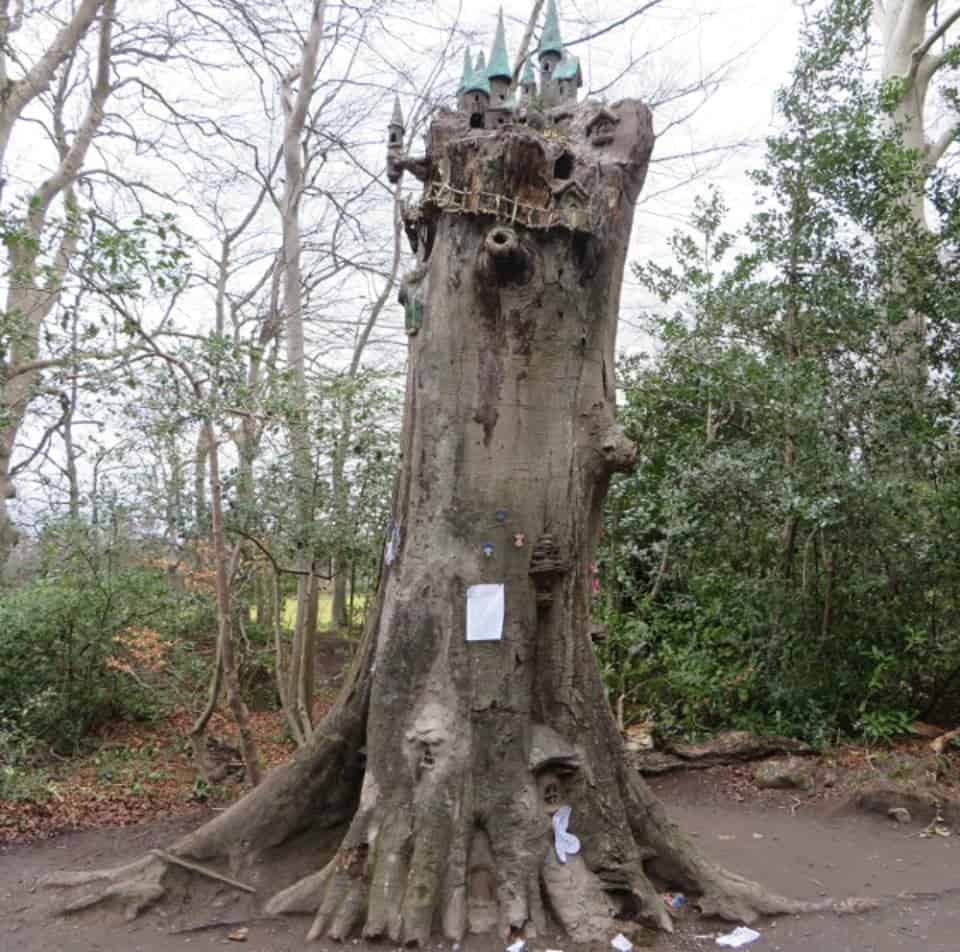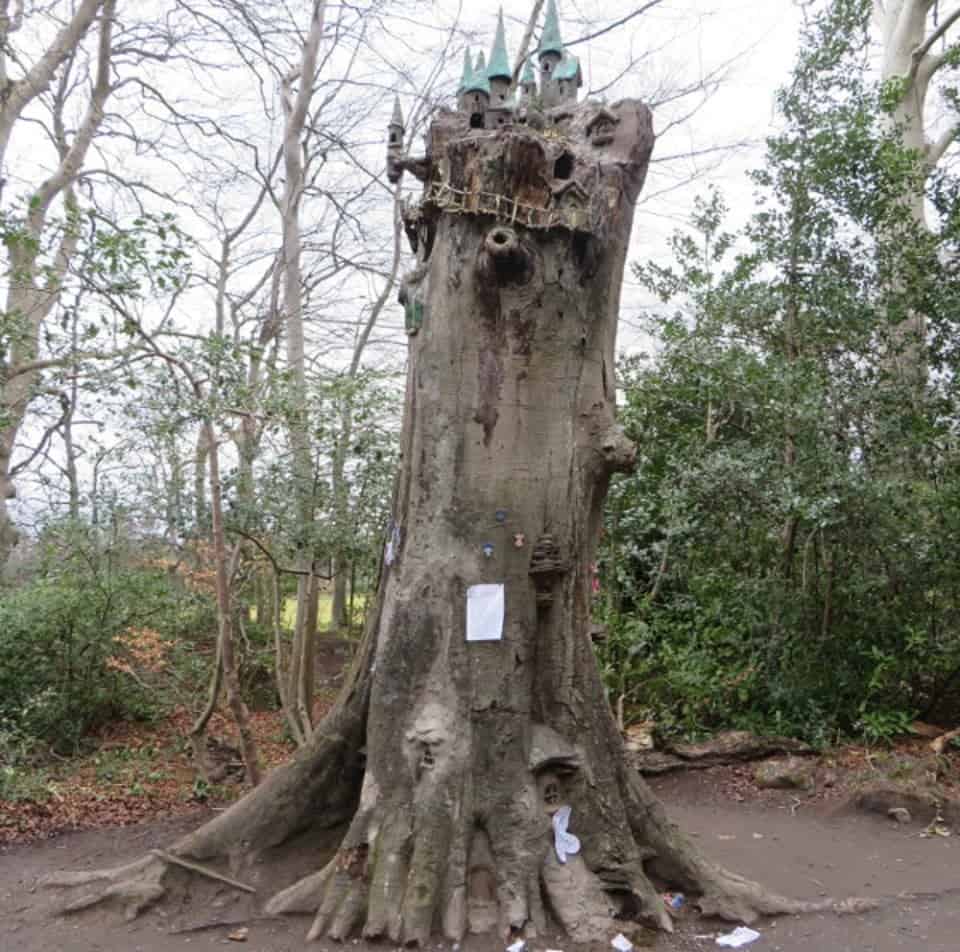 Erica's Fairy Forest Cootehill – Cavan
Erica's Fairy Forest is in Cootehill, Cavan and it was created by Erica's parents to honour her memory and support her unshakable belief in the magical kingdoms and fairies Erica Ní Draighneain, (2010-2016) . Erica's Fairy Forest was created by her parents Natasha and Ciaran to honour Erica's memory and her unshakable belief in fairies and magical kingdoms. Pop into Cootehill for some hot chocolate and fairy buns to take to the picnic areas that are scattered throughout oh and did I mention it's free?
Fairy Garden at Rathbeggan Lakes – Meath
At Rathbeggan Lakes in Dunshaughlin, County Meath, you'll find an incredible park with lots of activities including the Fairy Garden. You can leave your soother (dummy) for Siog the Soother Fairy, make a wish on the wishing tree and see how many fairies you can track down. The €3 euro per person entry price (children under 2 free) includes Family Adventure Trail, Picnic areas, Pet Farm, Playground & Fairy Garden.
Bunratty Castle Fairy Village
Bunratty Castle Fairy Village is located on the grounds of Bunratty Castle the Fairy Village is a recently discovered delight in the heart of the Folk Park. The Fairy Trail and village are in a really pretty woodland area of the park. They have built a miniature Bunratty Castle and replicas of the houses that surround the park and you can explore the willow tunnel and hut near the magical forest trail.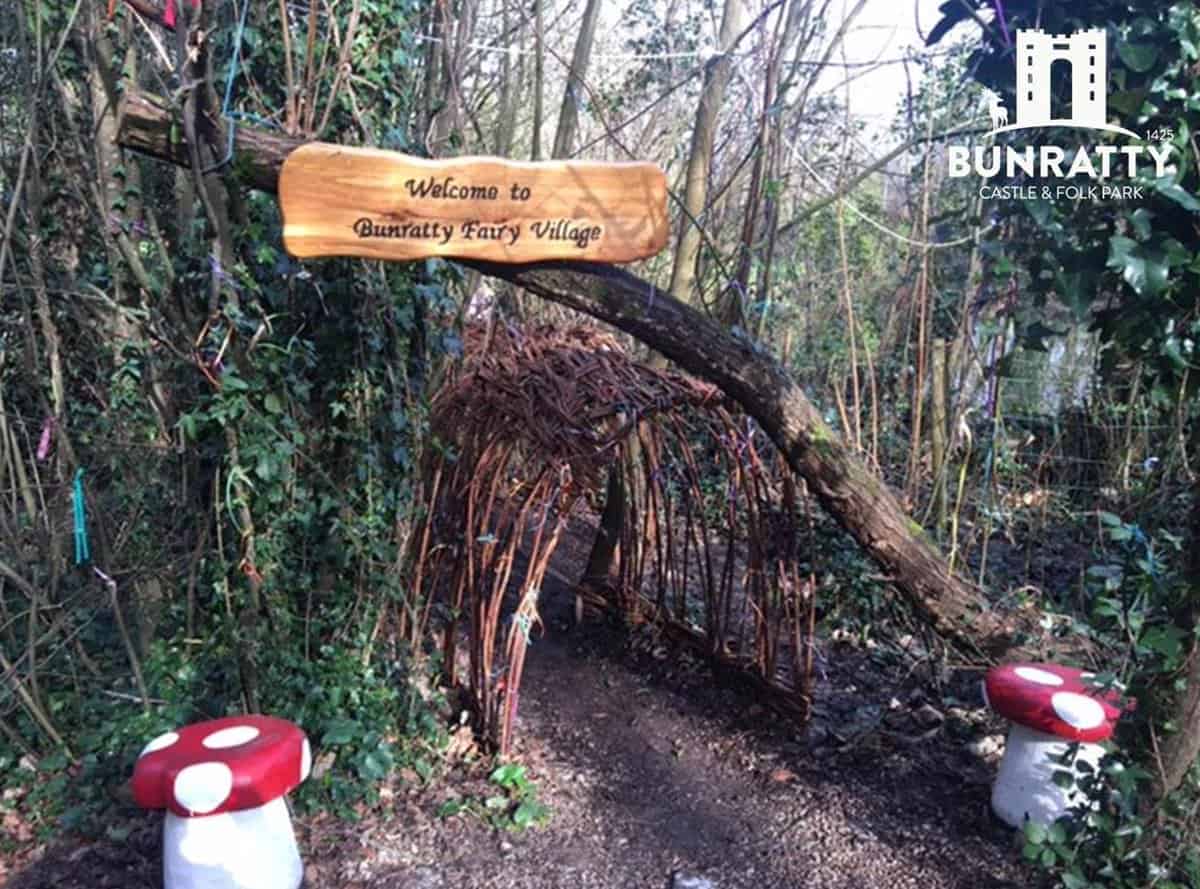 Bunratty has many things for both adults and children and a great little cafe to stop for a snack. The entry fee for a family ticket of 2 adults and up to 6 children is around €35 euros.
Lough Boora Discovery Park Fairy Village
The Lough Boora Park is located in County Offaly, between Tullamore, Birr and Clonmacnoise. The Fairy Village here is headed by Teddy who has been around for over 3,000 years. Don't forget to take a moment to visit the wishing seat and worry plaque, for these are two very magical places. And remember everyone the only way to truly connect with fairies is to believe in them.
The park has many facilities and trails, you can grab a bite in the Cafe get a map at reception and the cost is only €4 for the car park.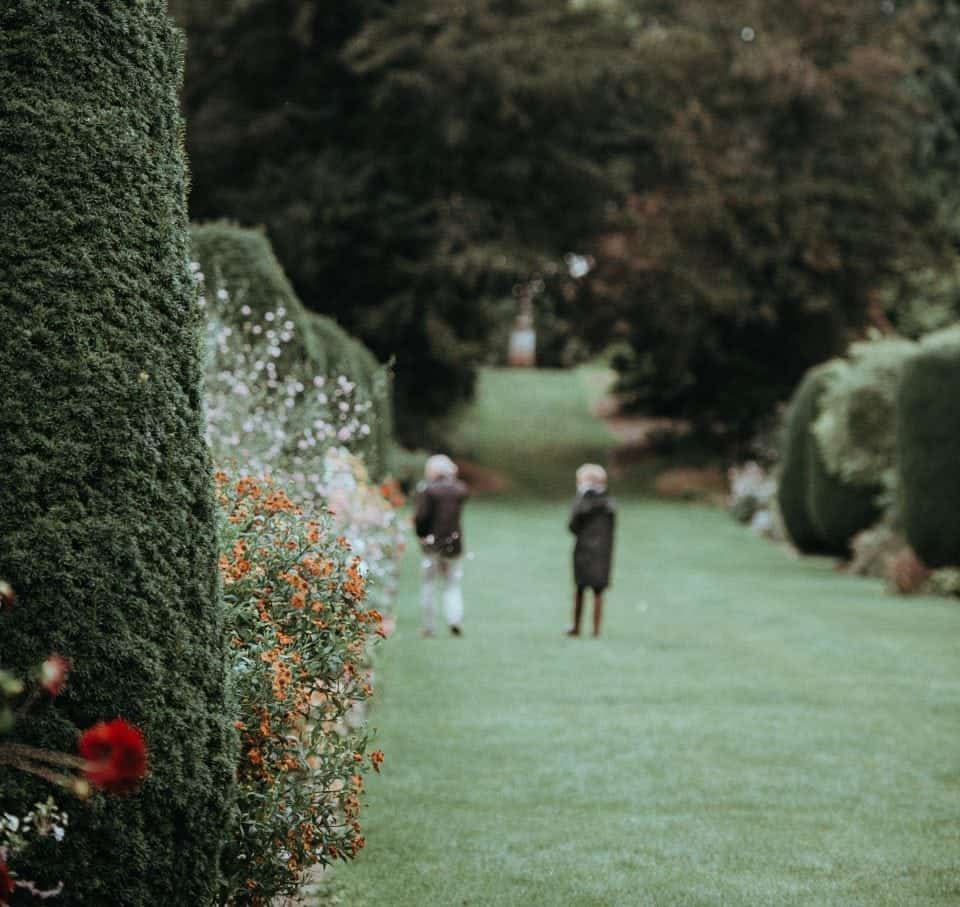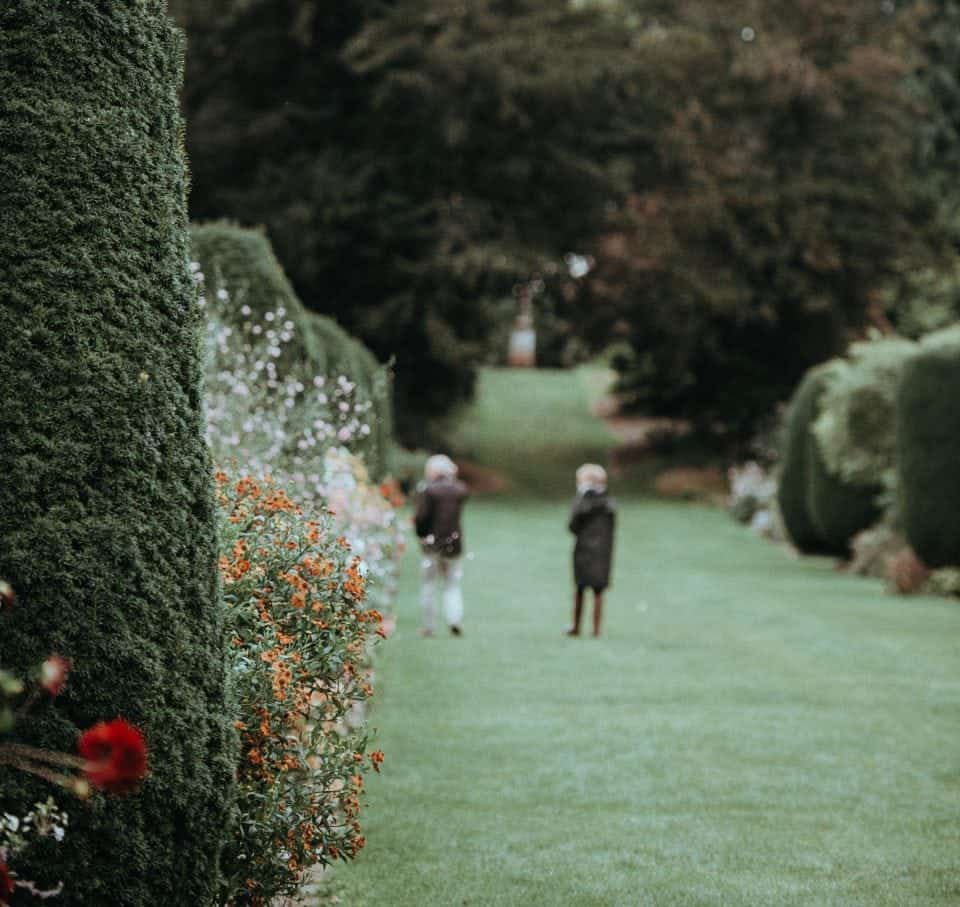 Fairy Wood at Corkagh Park
The Fairy Wood at Corkagh Park is located in Clondalkin which is just south of Dublin. There is a Playground, Pet farm, Corkagh Park Fisheries, Rosegarden, Cycle track, Allotments, Sports & playing pitches, Connect iwalk, Camac Valley Caravan park along with a little cafe to grab a hot coffee and snack and the park is all free.
You can leave messages for the fairies and discover all the perfect little fairy houses and doors. There is a Worry Tree where you simply place your hand on the magic spot and leave all your worries with the fairies. Don't forget to sit in the wishing chair before you leave.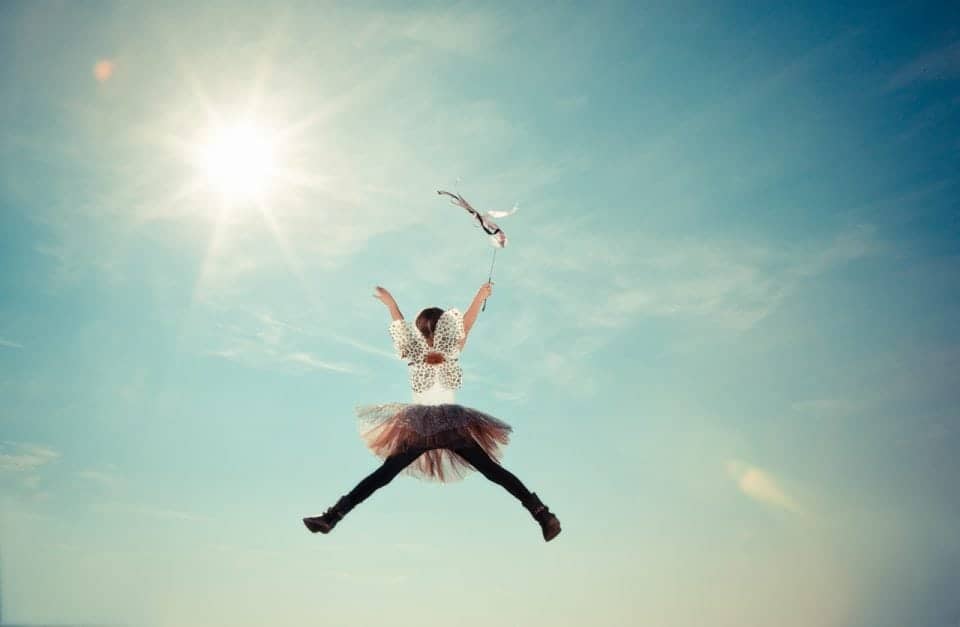 Tymon Park Fairy Trail
Quite close to Clondalkin you will find Tallaght where the Tymon Park Fairy Trail is located. There is a lovely walk and lots of fairy doors with a plaque written in Irish and English giving you lots of information about the fairy that lives there. There is also a nice picnic area a lake and a children's playground.
Ring of Gullion -The Giant's Lair
The Giant's Lair based by the Mourne Mountains County Down is a magical storybook park that intertwines fairy houses, dragons, mysteries, witches, giants and all kinds of myths and legends. Follow in the footsteps of Flynn the mischievous fairy, who has one important job – not to allow anyone to wake Slieve Gullion; It might look like a mountain but it's really a sleeping giant!
Drop in for a cup of dandelion tea, grab a seat at the Giant's Table, stroll along to the Ladybird House and sneak a peek at local witchy trickster, The Cailleach Beara. The park is free to enter and there is car parking and a great cafe.
Lucan Fairy Trail
The Fairy Trail at Lucan Demesne is near Lucan village and St Catherine's Park, which is on the north bank of the Liffey and close to Leixlip, There is no cost to wander the Fairy Trail and you can download a Smartphone app to trace the trail. and the 17 fairies that live there.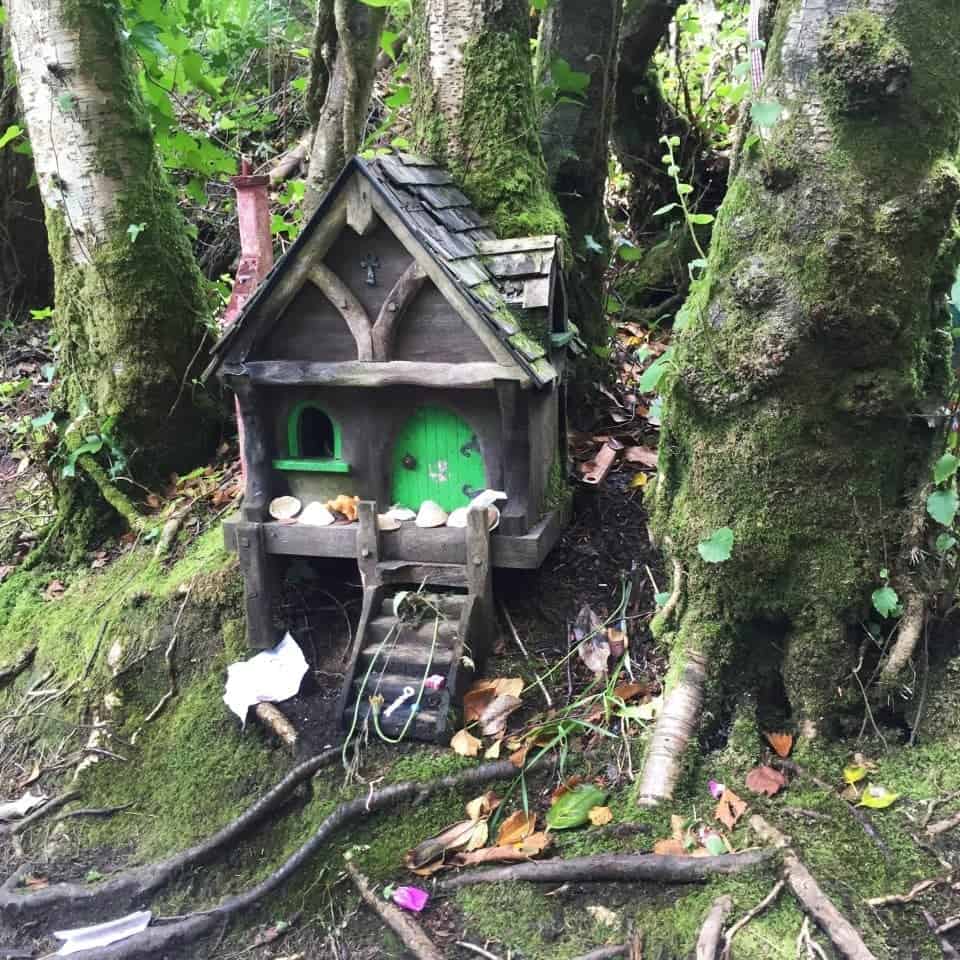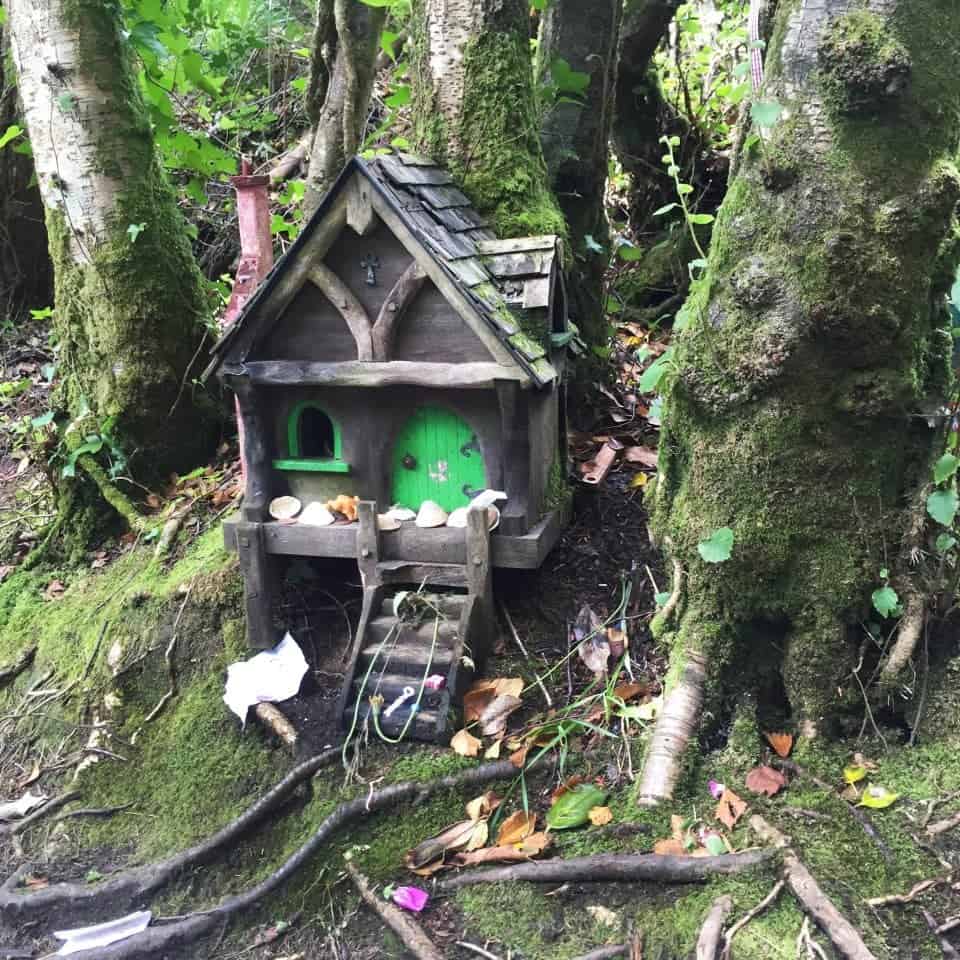 Marlay Park Fairy Tree
Marlay Park in Rathfarnham is home to the Fairy Tree, a special tree in the middle of the woods, which has become home to local fairies who have built a series of very impressive towers, stairways and balconies on the inside of the hollow tree trunk and a doorway at the base. The car park is free, and there's a cafe. In the summer on the weekends there is a food market in the old courtyard of the Georgian house as well.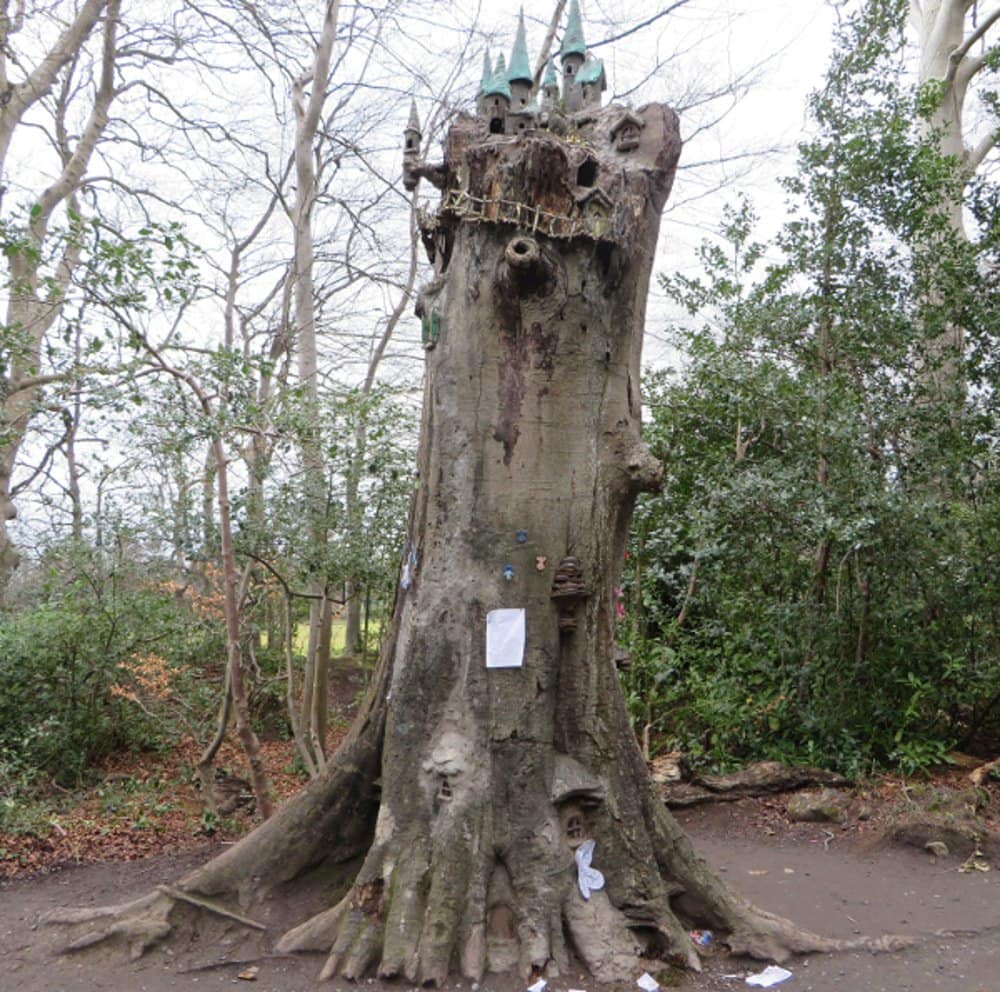 Fairy Trail at Ardgillan Castle
The Fairy Trail at Ardgillan Castle is near Balrothery north of Dublin. It has a Fairy Tree Trail which teaches the kids all about the different types of forest trees. There is also the Fairy Village within the trees that the kids can find. You can download an app that includes the map and a quiz to learn about the forest. The Fairy Tree and trail are all free.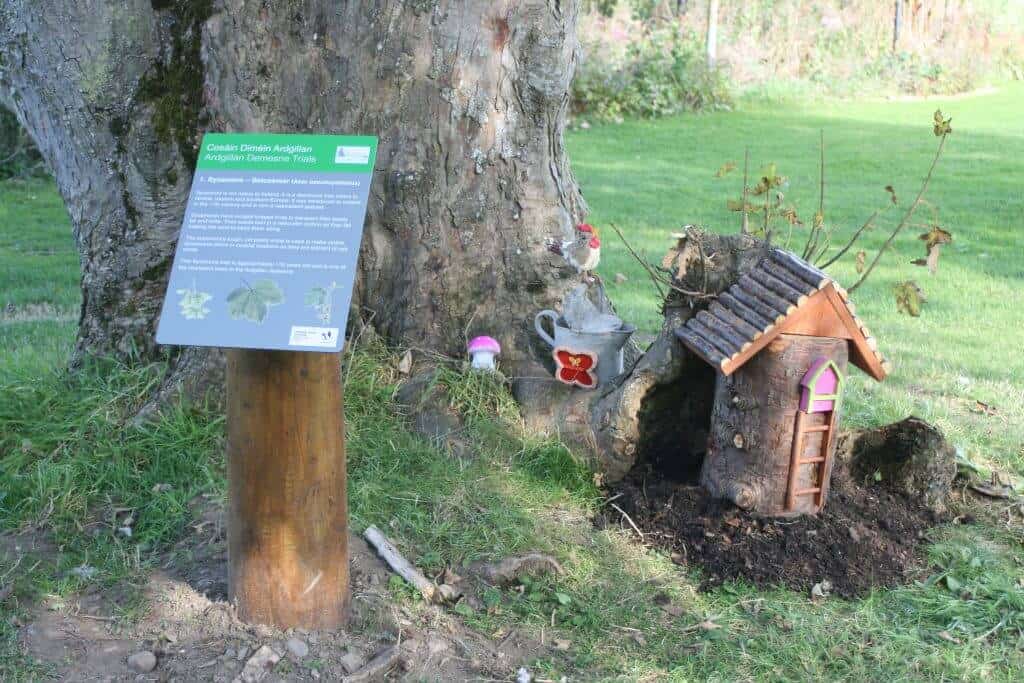 Wells House Enchanted Woodland Walk
Wells House is located in Wexford and the Enchanted Woodland Walk comes complete with interactive fairy doors and castles. In addition to the fairy folk, there are wooden sculptures including The Gruffalo, a racing car, the fox, and many more hidden treasures like trolls and bug hotels. There are many special events held at Wells House and there is even a Falconry and a great restaurant available, the cost per car is €8 euros and that includes the Woodland Walk.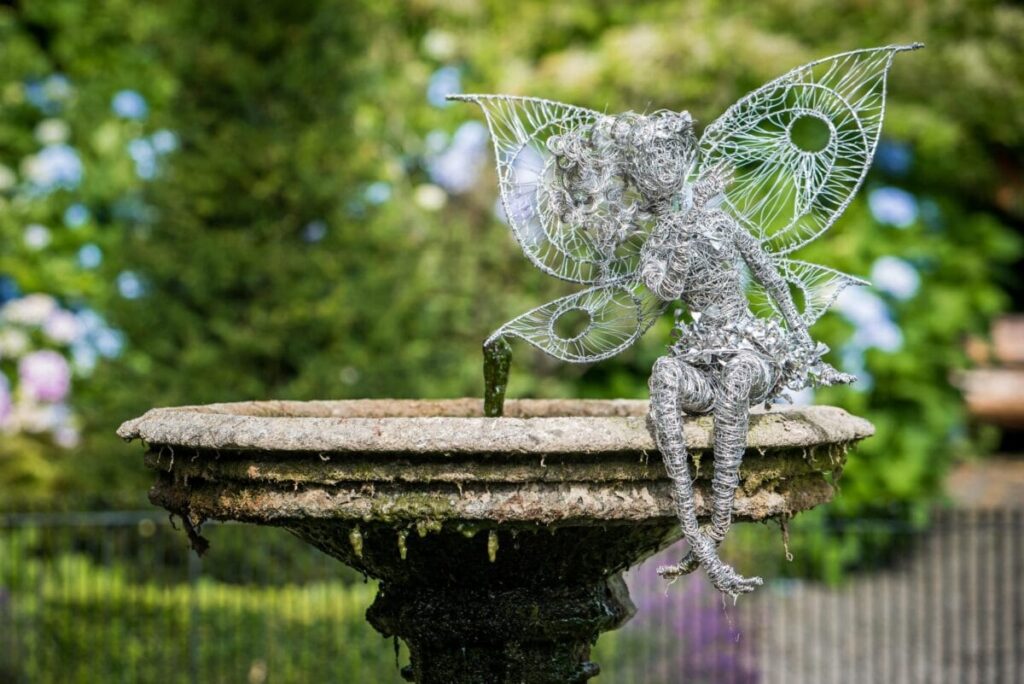 Fairy Mountain Athea
The Fairy Mountain in Athea is hidden away behind the Memorial Hall and the Giants Garden in County Limerick. It is a unique trail that is home to ten fairies who each have their own fairy door and a purpose. At the end of the trail, you will find a Fairy Post Box where you can post your own message to the fairies.
There is also a worry tree called 'Croga' which promises to take away any worries you might have if you place your hand on the plaque attached to it. The Fairy Trail is open to the public all year round and admission is free.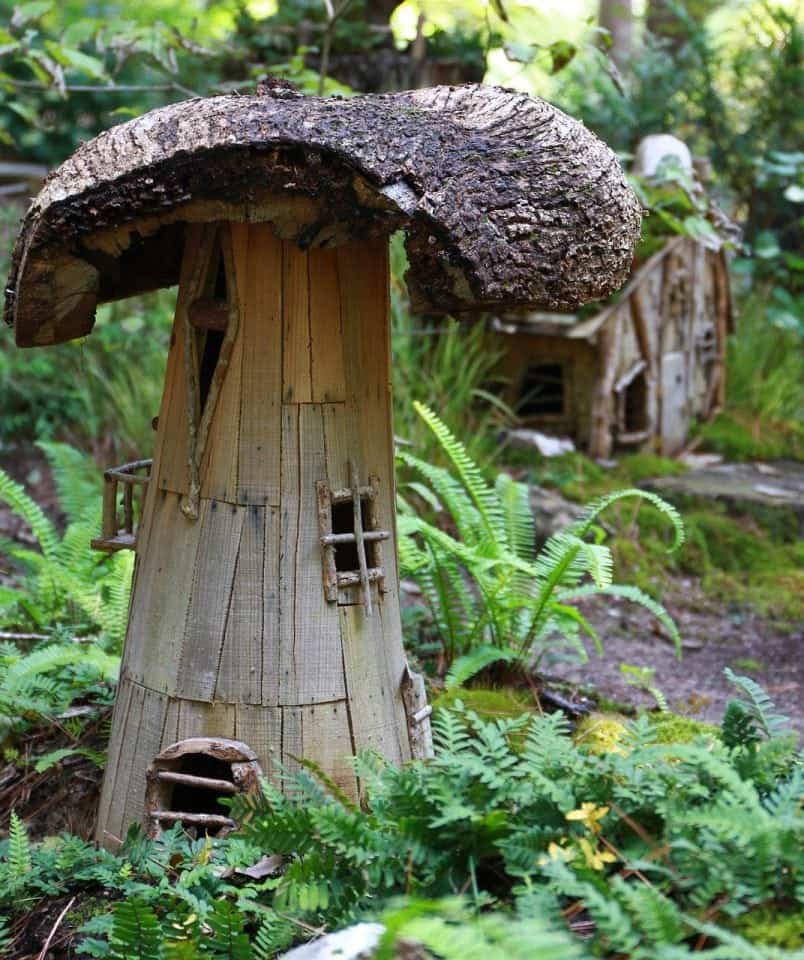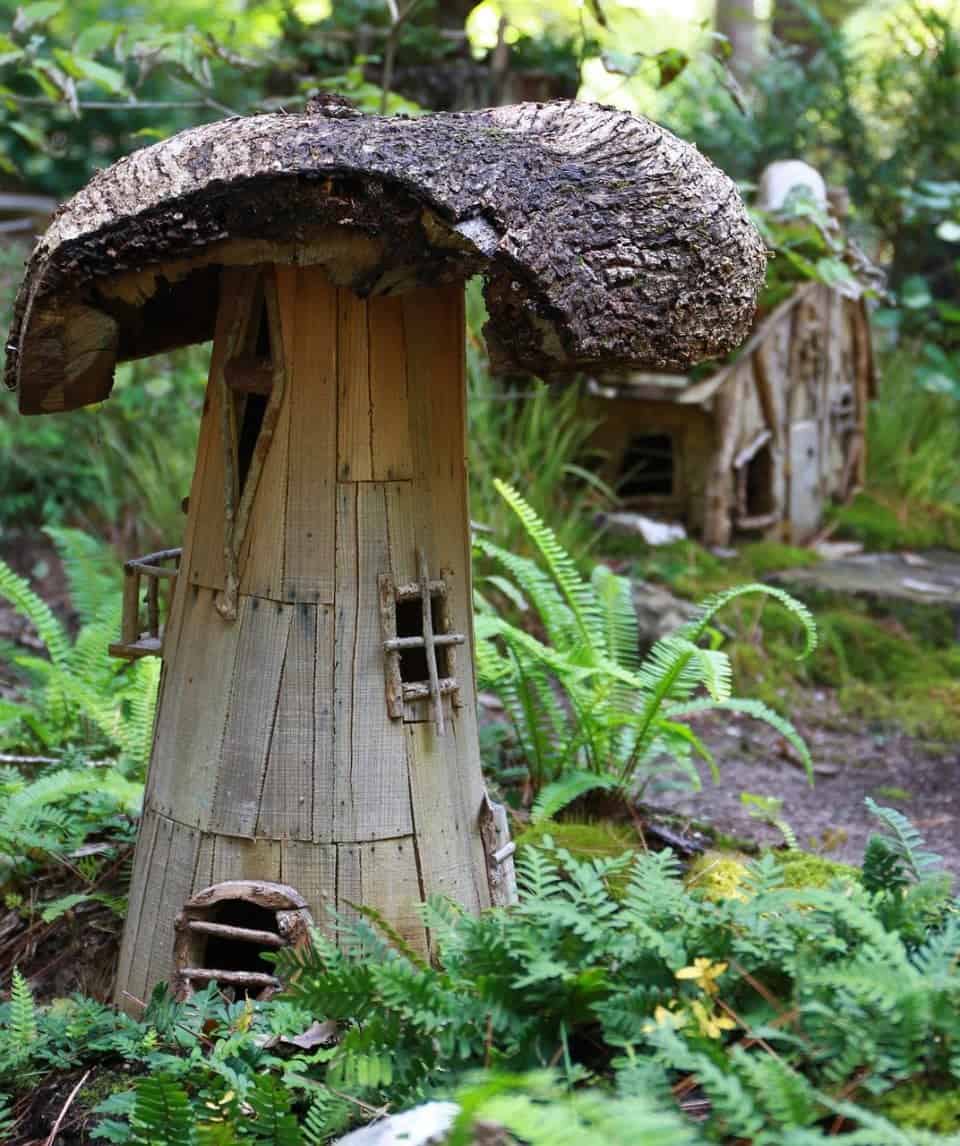 Fairy Trail at Irish National Stud
The Irish National Stud is a working stud farm in County Kildare and is world-famous for the quality of its horses. Each year the fairies return after a long winter to take up residence and bring with them friends to help with the chores. When you visit you will receive a map of the area and the location of the fairy trail through the woods and beside the beautiful lake.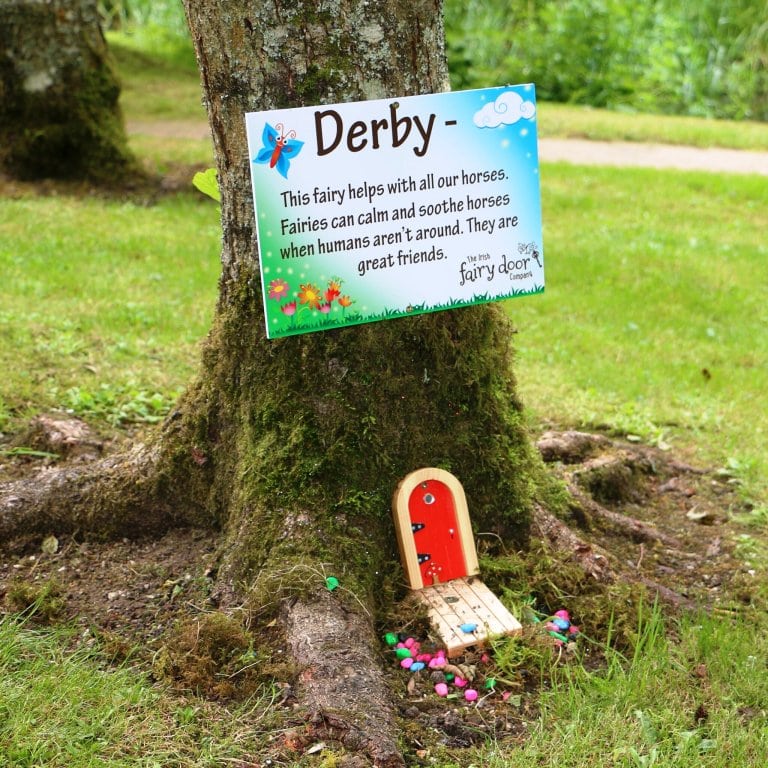 You can track down the Buglington Hotel with its insect residents and stop by the playground to try out the wishing chair. You will also see the stable yards and the newborn foals if you are lucky. The cost of entry for adults is €12 and for children over 5 €7.
Fairy Trails in Kerry at Parknasilla Resort and Derrynane House
The Fairy Trail at Parknasilla Resort in County Kerry is one of two Irish Fairy Trails in Kerry. The fairy trails at Derrynane House, Parknasilla and Russborough House are located in areas of great history and beautiful scenery. The little fairy houses in Derrynane were only discovered in 2010. However, research has identified that this woodland site has been inhabited by mystical creatures for thousands of years.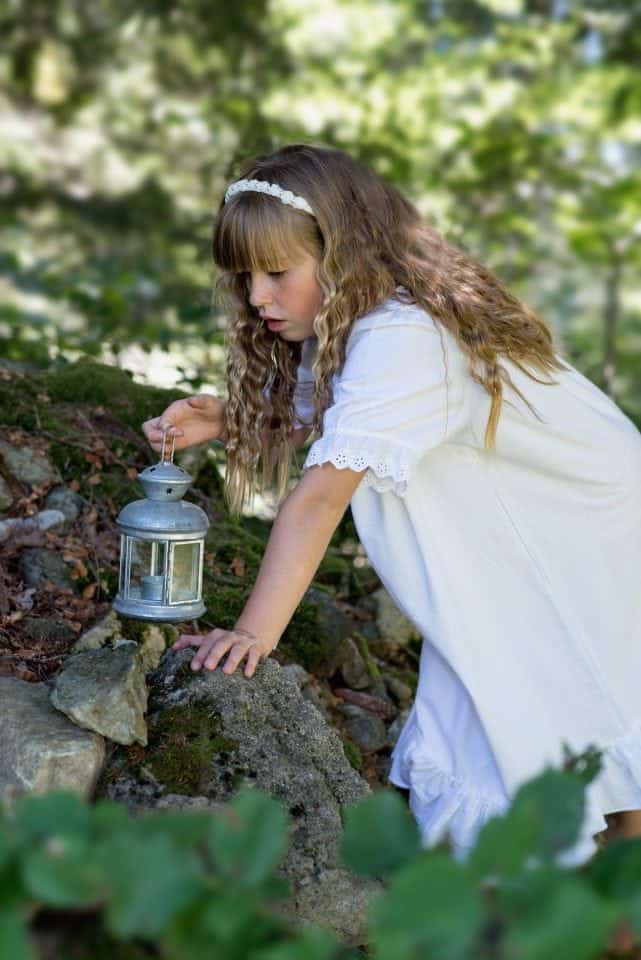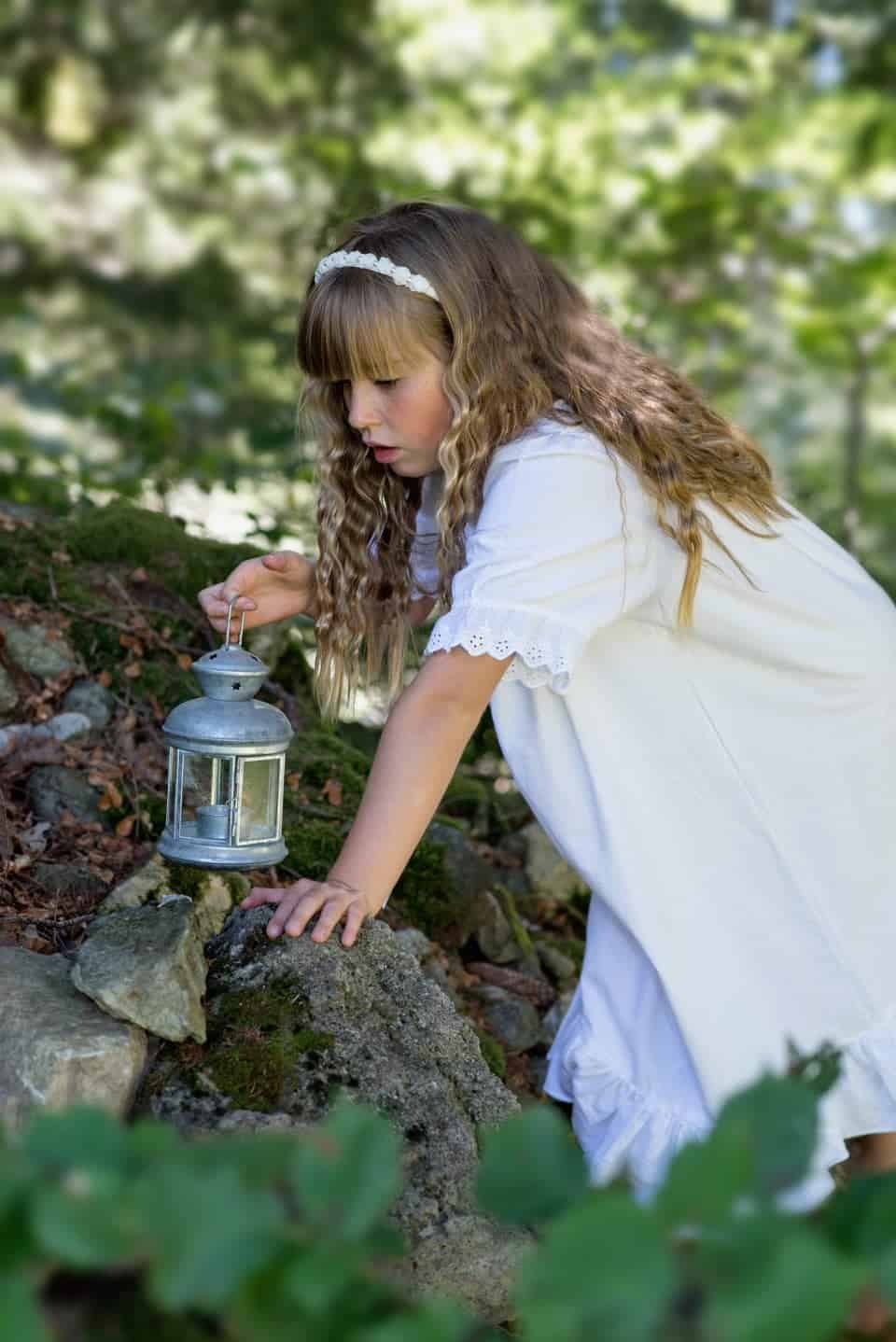 Fairy Garden in The Ardilaun Hotel, Galway
When visiting The Ardilaun Fairy Garden in Galway the fairy experts' advice is to tiptoe and to stay really quiet when out searching as you might have a chance to spot one of the beautiful glittering fairies or see their trail of magic fairy dust. The fairies picked the safest part of the garden to the rear of the hotel's garden patio near the fountain at The Ardilaun, away from the car park.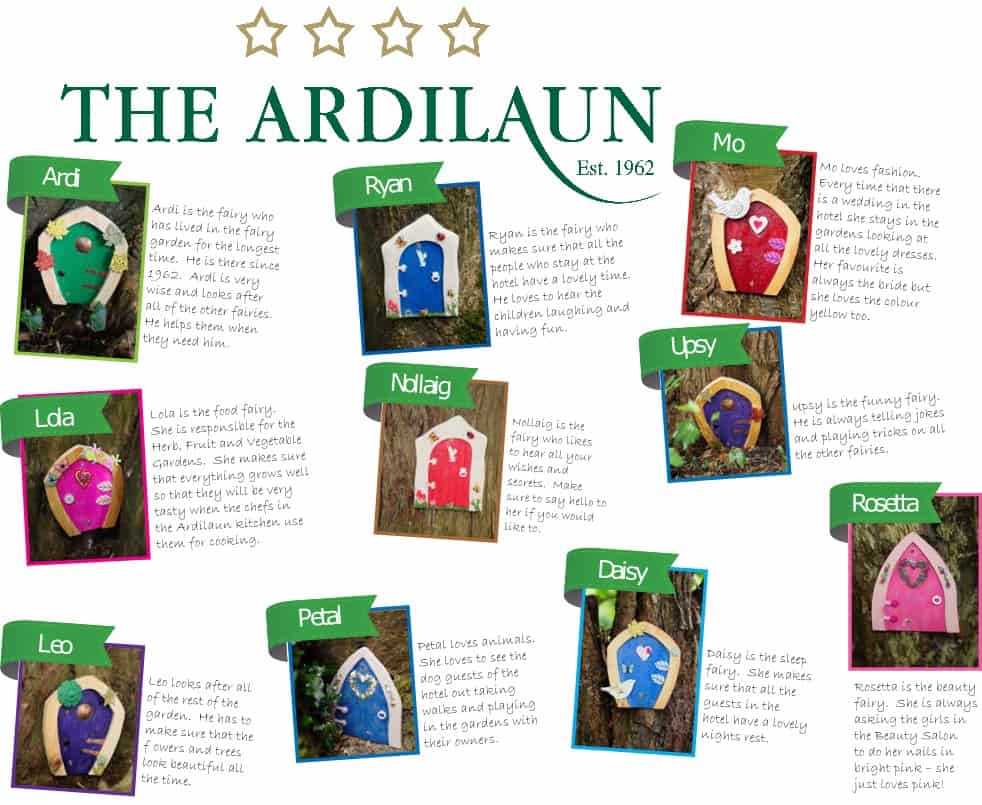 The Woodlands Fairy Trail
The Woodlands Hotel Fairy Trail is located in Limerick and can be explored at no charge. The little fairy houses were only discovered in 2015 by accident when farmer Jim was cutting trees on the grounds. However, researchers have identified that the Woodlands has been inhabited by mystical creatures including Irish elves for thousands of years.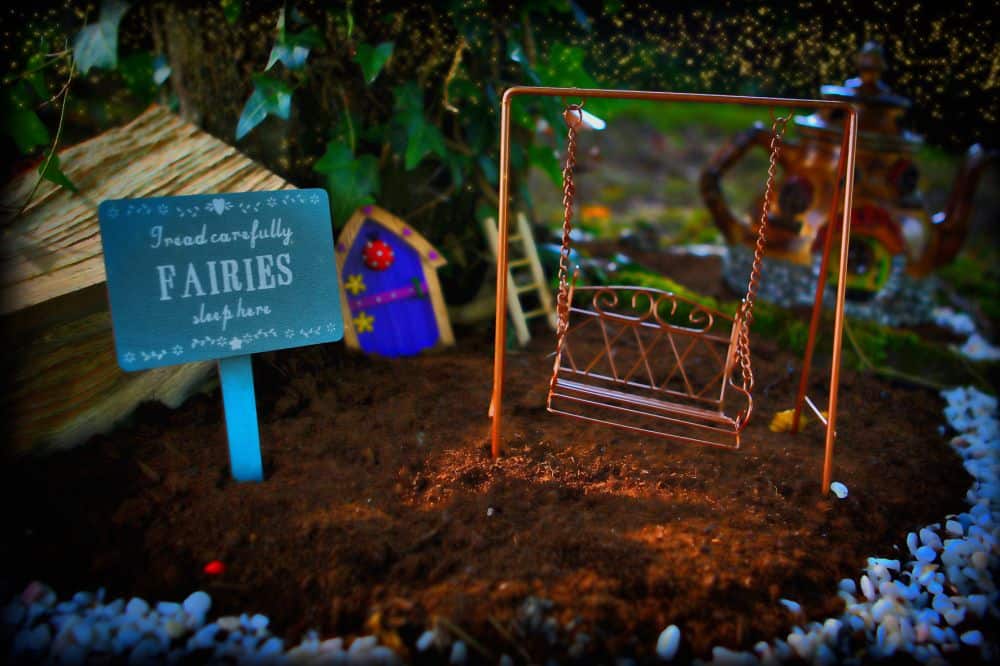 Come with the kids and search for more communities within the trees. There is no fee or charge. Maps and fairy dust can all be collected at reception.
Terra Nova Gardens
Terra Nova is one of Ireland's best known small, privately owned gardens and it is located near Kilmallock, Co Limerick. A beautiful garden that has won many awards over the years. Behind the garden is a fairy fort that has been there for many thousands of years and an even older one once stood where the garden is now. Adults €6
Children €4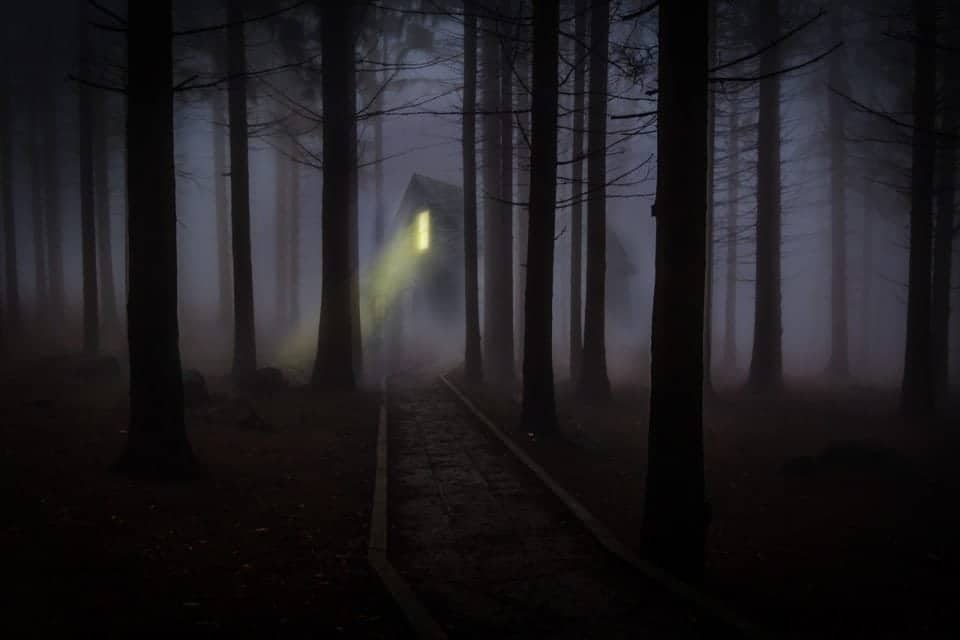 Glenview Gardens
Glenview Gardens is located in West Cork and contains 3 glorious acres that are full of surprises. From Hobbit Houses, Japanese and Chinese Gardens, sunken gardens and of course the Woodland Fairy Trail. There is a lovely tea room and lots of picnic areas to enjoy. Admission: Adults €5; Children €3 (age 4-16); Under 4's free.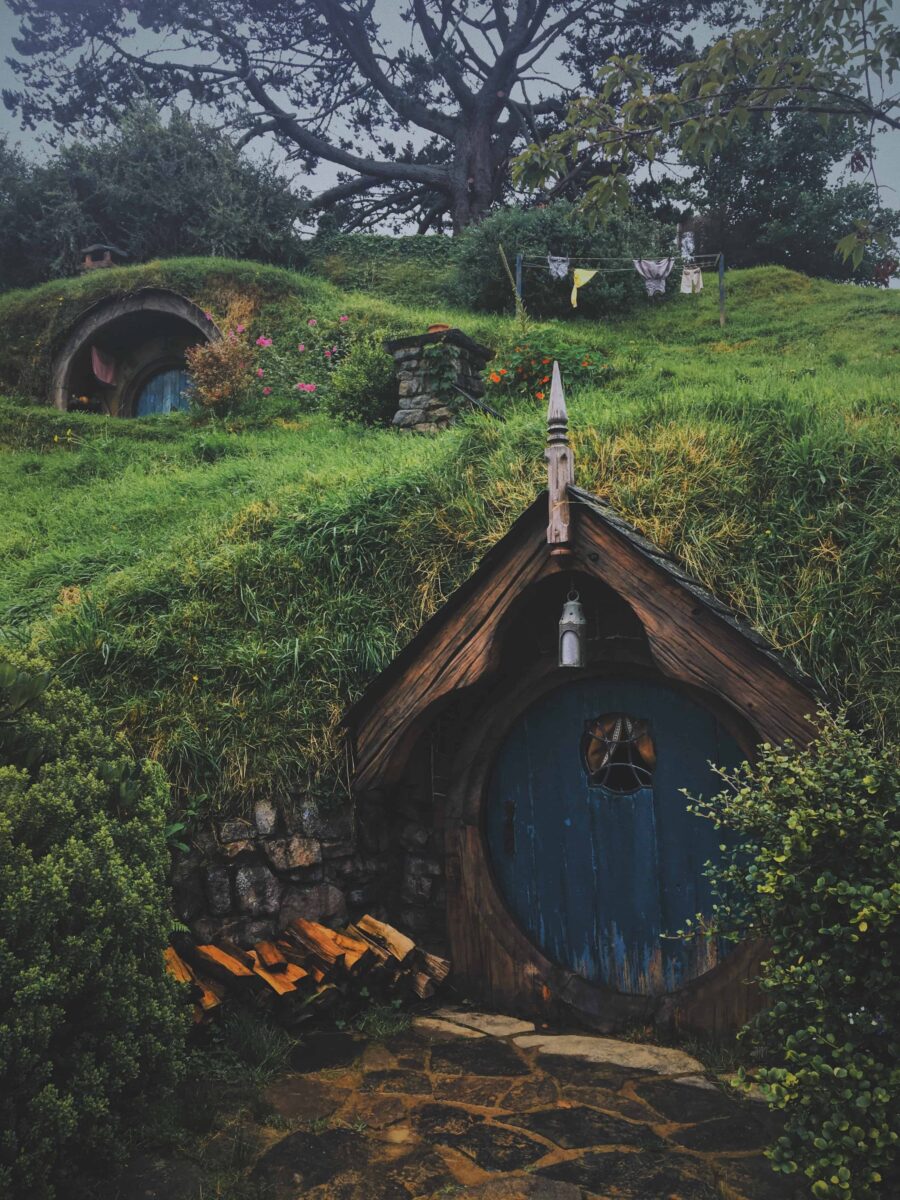 Fairy Garden Portiuncula Hospital, Galway
The Fairy Garden was donated to the hospital by two Longford women. The garden, is open to the public and is there for children coming for a sleepover at the hospital to enjoy, comprises beautiful plants, fairy houses, a wishing well and a fairy trail, where children can explore the trees in the hospital's grounds to find the resident fairies. A wishing chair was artfully crafted by the maintenance team at the hospital and added to the garden.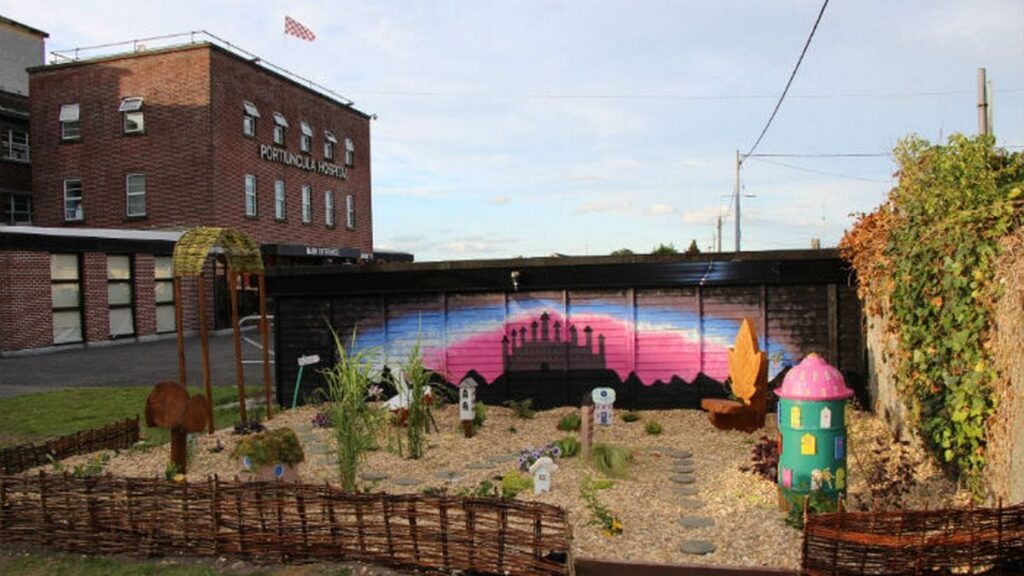 Have you spotted any Fairy Forts or discovered any Fairy Gardens in Ireland?
Pin it for later

Latest posts by Faith Coates
(see all)