Dublin Ireland Airport tips & tricks from a local
Everything you need to know for easy arrivals & departures
Dublin Airport Ireland, when compared to many international airports, is easy to navigate as it is smaller than many other international airports are. There are two terminals aptly named Terminal 1 and Terminal 2.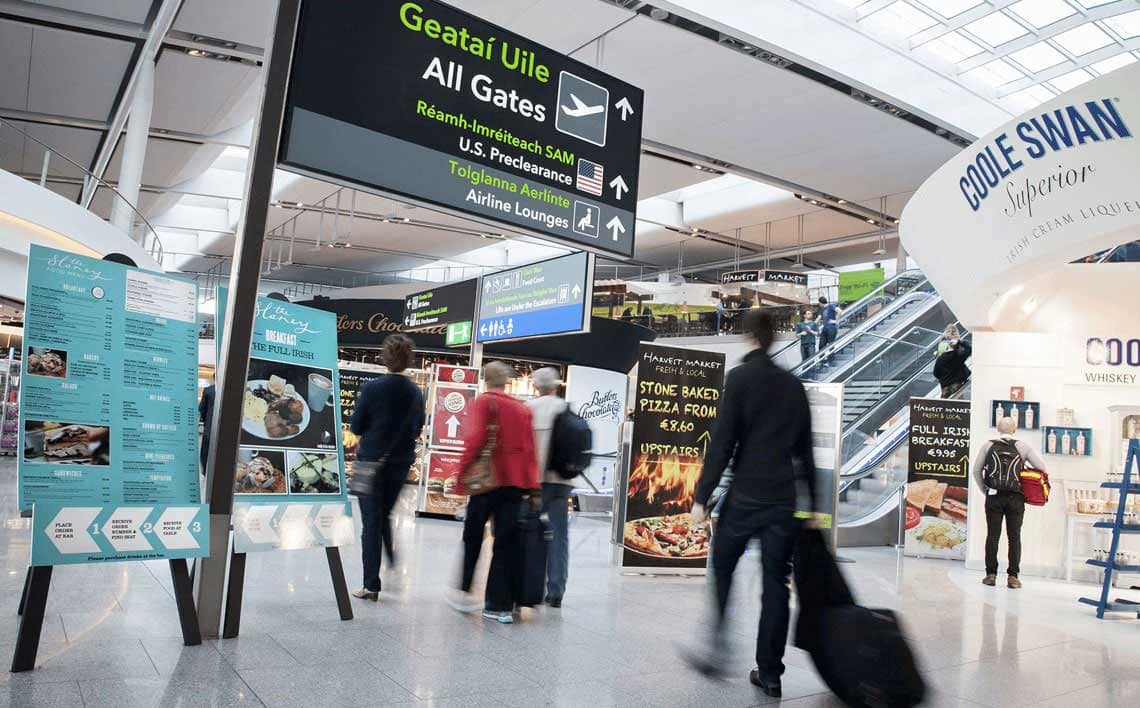 Dublin Airport International arrivals come into Terminal 2, which is the main one for flights arriving from the US and Canada as well as many other international destinations.
Planning your dream trip to Ireland
Difference between terminals 1 and 2 at Dublin airport?
Arriving in Dublin – Dublin Airport has two terminals, Terminal 1 and Terminal 2. Most flights out of Terminal 1 are shorter flights, while long-haul flights tend to originate out of Terminal 2. Passengers heading to the U.S. can actually go through U.S. customs and border control at Dublin Airport.
Arrivals Terminal 1 Dublin airport – Dublin Airport Terminal 1 is a hub for short-distance flights within the country and to several European destinations.
Arrivals Terminal 2 Dublin Airport – is the hub for Emirates, Etihad and transatlantic flights by American Airlines, US Airways, United Airlines, Delta, Air Canada and Aer Lingus, Ireland's national airline, whose UK and continental flights are also based in T2.
Dublin airport arrivals pick up and drop off
Dublin Airport provides designated set-down zones for anyone wishing to drop off passengers for a flight. These zones are located outside both Terminal 1 & Terminal 2. Motorists should follow signs for T1 Departures or T2 Departures to access these set-down areas.
Should you be picking up passengers you can use the short stay multi-storey car parks. These car parks are clearly signposted on the approach to both Terminals 1 & 2 and hourly rates start from €3.
Is Dublin airport easy to navigate
Most airlines from North America will arrive at Dublin Airport early in the morning, which means you are probably exhausted from not sleeping well on the plane as well as anxious to start your Irish dream trip.
My first tip is to relax and take your time, don't rush through the airport, as it won't get you out any faster. From the de-planing to getting to customs, there are miles of corridors to traverse at Dublin Airport so take your time.
If you need assistance with walking you will see a large blue Help Point button, which you can press to request assistance. I would strongly recommend that you inform your airline, travel agent, or tour operator with details of your assistance requirements at least 48 hours in advance of the departure of your flight.
There is also assistance for travellers with pets and hidden disabilities. The OCS (reduced mobility service provider) can if needed assist you in your journey throughout the airport; they offer additional assistance with travelling through the airport from arrival at the airport right through to boarding of the aircraft. It is strongly advised that this service is booked in advance through the airline/handling agent, as there can on occasion be long delays if only requested when you arrive at the airport.
There are two restrooms in the corridors on the way to baggage claim and customs. The first one is usually packed to the rafters and the wait time can be longer so head to the second one, which is on the opposite side, and a little further down.
Take your time there is no rush so do what you need to do to feel refreshed and ready to face the queues.
From here, you will head to the customs area. Just a note phones and cameras are forbidden in this area if you do take a photo, your phone may be confiscated, and the photos deleted. Get your passport ready and open to the photo page.
Customs Dublin Airport
When you reach customs, there will probably be two lineups depending on how many flights came in. One will be for EU passengers and then there's the other line for those holding US or non-EU passports. At customs questions include how long you are staying, and where are you headed in Ireland. At that point, your passport is stamped with the date you must leave by and you are on your way to baggage claim.
If the lines were long, at customs, you may get lucky and find your baggage circling the belt and you can simply grab it and go. If you packed, light and only had carry-on luggage then head to the Arrivals Hall.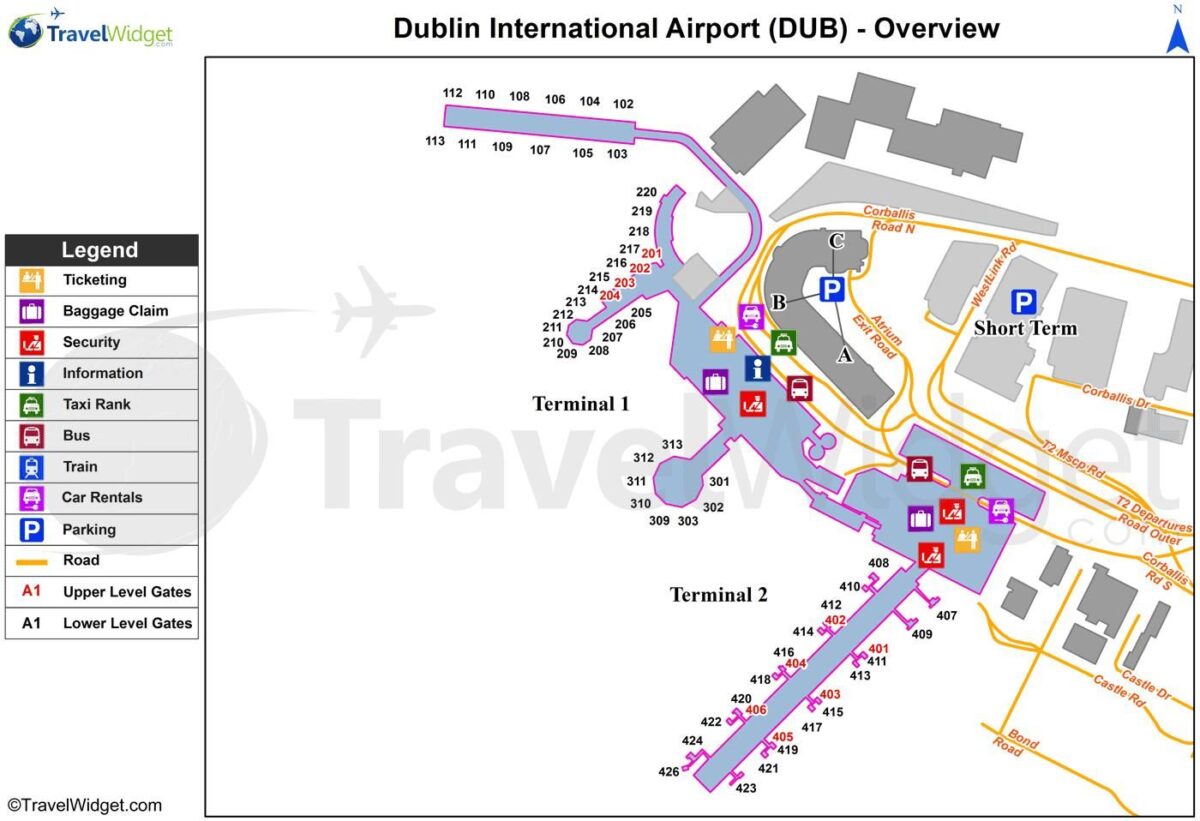 Car Rentals at Dublin Airport
In the Arrivals Hall, you will find the Rental Car Companies At Terminal 1 arrivals hall, turn right and you will see them located on your left-hand side. You will find Europcar+Keddy, Dooley's, Sixt, Alamo, Avis, Carhire is partnered with Europcar, and Enterprise is partnered with Eastland's car hire.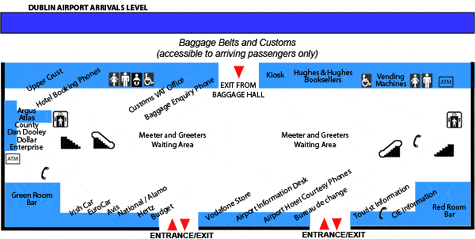 Once you have checked in with your car hire company you will need to take a shuttle to the car hire pickup. The customer service staff at the car hire desk will guide you as to where you need to pick up the shuttle bus to their pick up lots.
What you need to know before renting a car in Ireland
When returning your car rental you will need to drop it off where you picked up and then take the shuttle to the airport for check-in. This is a good reason to be 3 hours early for an international flight.
I highly recommend using public transport if you plan to drive into Dublin City. The traffic can be horrendous around the airport and if you are not accustomed to driving on the right-hand side, it can be tricky to get used to.
Taking public transport at Dublin Airport is easy. Just outside the lower level of Terminal 1, you cross at the crosswalk and go through a building, which leads to the car parks and has some refreshment shops within it. Go through that building and you will come out at the public transport area where you will see dozens of buses, shuttles and pick-up points.
There are no trains to Dublin airport; however, the buses are easy to use. In addition, your hotel may have a shuttle bus that can pick you up at the airport. Dublin airport is relatively small and compact, you simply walk out of the terminal and cross the road to the bus stops, and you can get a bus to anywhere in Ireland from here.
Spending 2 awesome days in Dublin
How Do I Get from Dublin Airport to the City Centre?
Dublin International Airport is approximately 6 miles / 12 kilometres north of Dublin city centre. When you arrive at Dublin airport, you can get four main ways to the city centre:
Express public coach (Airlink)
Express private coach (Aircoach)
The Dublin Airport Hopper Bus, serving Tallaght, Clondalkin, Liffey Valley, Maynooth, Leixlip, Celbridge and Lucan, is now under new management. The daily shuttle service, which brings people to and from Dublin Airport, will resume on Tuesday, December 20, 2022 from 4 am.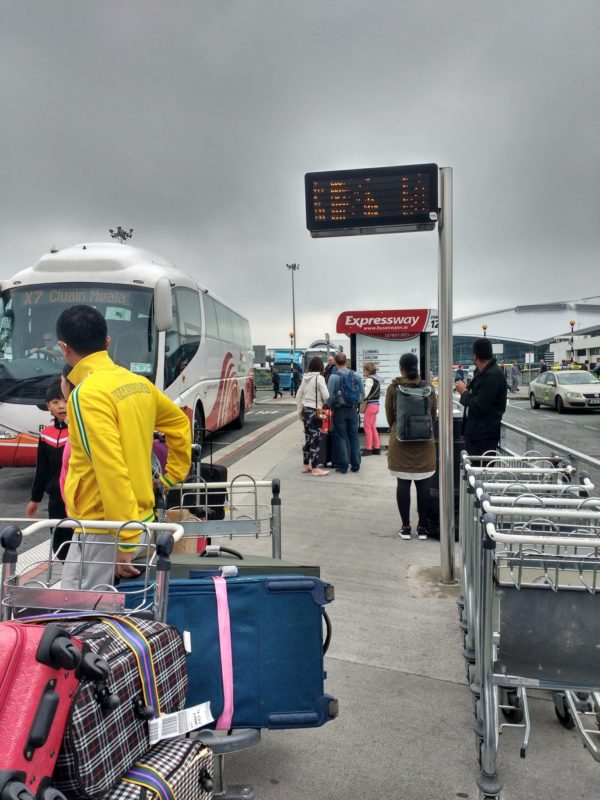 Where do I get the Dublin Bus from the airport?
Dublin Bus stops just outside the exit to Terminal 1, Arrivals level (above Departures). Look for the bus stop on the left of the Arrivals exit. Look for the bus stop on the left as you exit Arrivals. The Dublin Bus 41 journey time from the airport is about 40 minutes. On busier times (the morning and afternoon commuter rush) it can take up to 1 hour.
The Express Aircoach costs a little more but it does offer more drop-off points which could save you a walk of a few blocks to your hotel.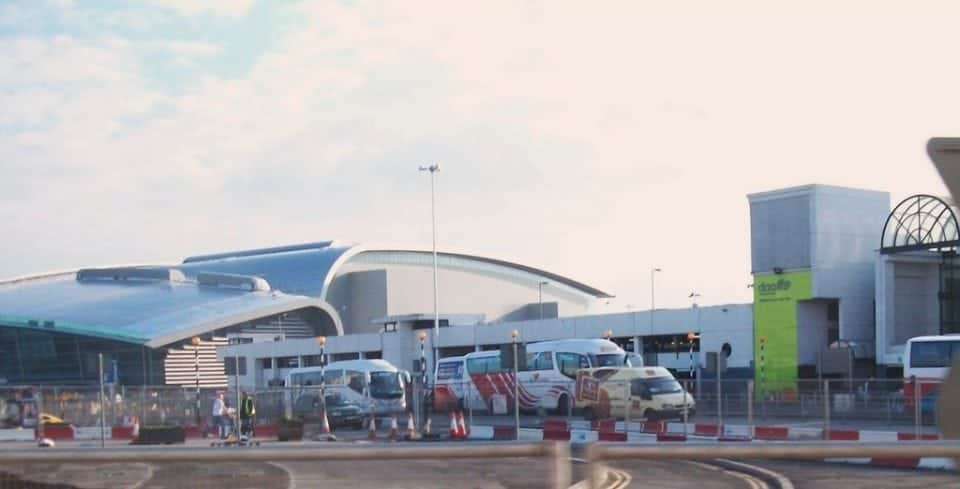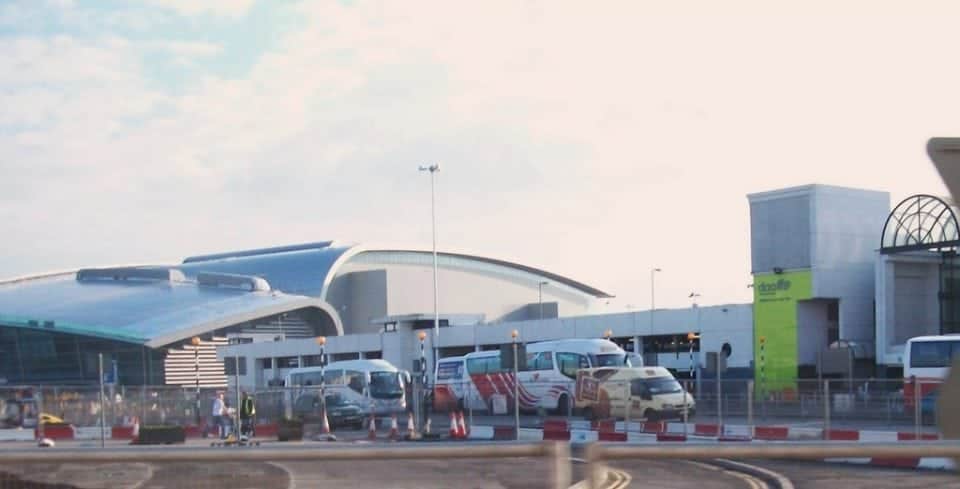 Dublin Airport Departures
On some days, departing from Dublin airport can be a breeze. I've had days when it has taken me a maximum of 15 minutes like on my recent trip to Poland.
If you are flying to N. America, you will need to be at Dublin Airport a minimum of 3 hours before your flight. If you are dropping off a rental car, add half an hour to this time.
Dublin airport check-in times
If you plan on flying anywhere within the EU, you will need to be at the airport at least 90 minutes before your flight. Dublin airport check-in times for International flights are at least 3 hours in advance of your flight.
When you get to the Departure hall be prepared, and find your airline's check-in desk if you have luggage. If you have your boarding passes printed or on your phone and you have checked in online the craziness will be reduced somewhat.
There are essentially three airline check in's for those flying to the USA. The kiosks at the airport are used for the initial check-in and to print your boarding passes and then you will check in with an airline rep who will put a pre-check sticker on your passport and then again at the desk to get your boarding passes printed if the kiosks are not working properly.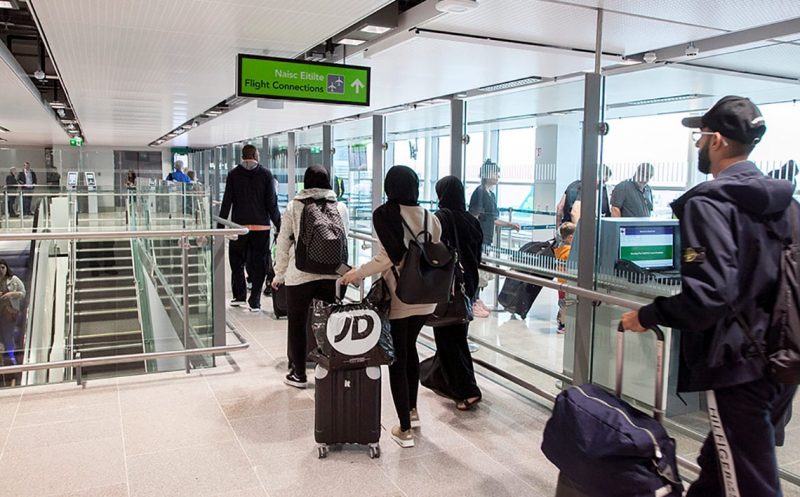 If you are checking in with your airline, your bags will be taken and weighed to ensure they meet the airline's requirements. You will be asked for your passport and tickets or boarding passes.
Once you have your boarding passes, it is onward and upwards to Security. Be prepared – make sure your liquids fit the regulations and are in a zip-lock baggie. When you reach the front of the line and place your "stuff" in the plastic tray where any electronics are taken out of your bags, put the zip lock baggies with liquids in the tray do not keep them in your bags.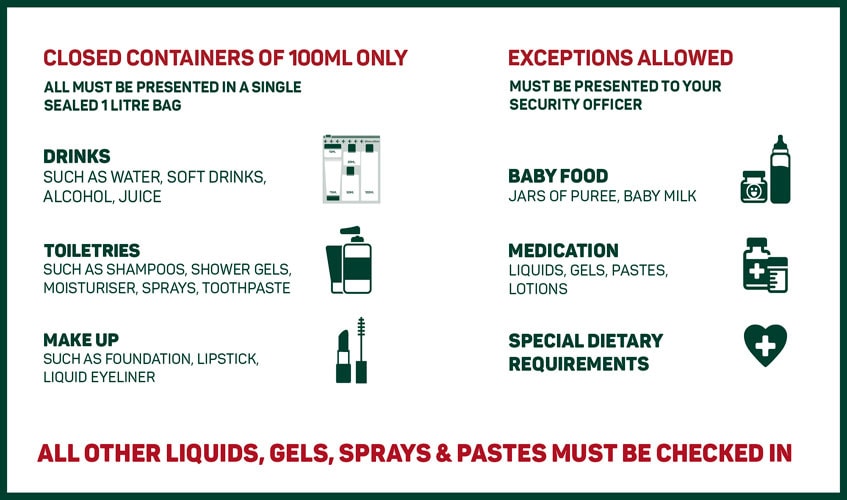 In some cases, if you are, wearing boots or high-tops you will need to remove them and put them in the trays. Take off anything like bangles or solid bracelets, get your cell phone out of your pockets, remove any scarves or sweaters, and put them in the trays with your coat and boots. Remove belts, watches and pocket change.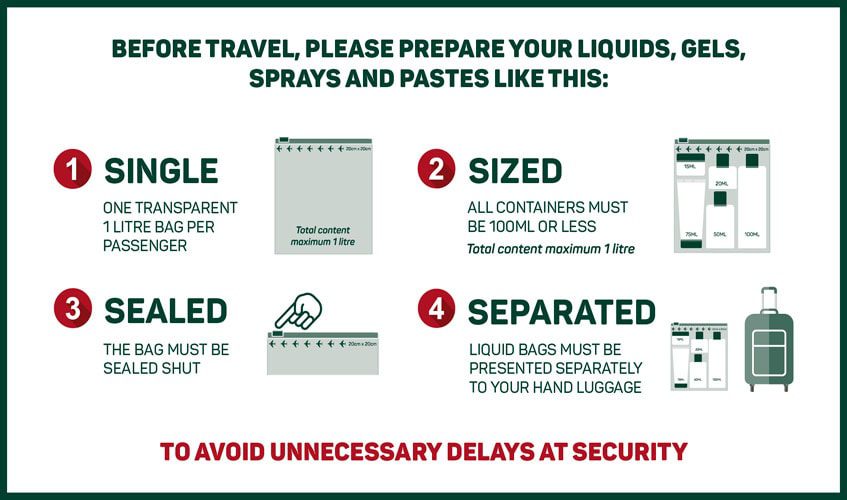 Once you have passed through security and gotten yourself re-dressed with boots on you will walk right through the Duty-Free shops – this always drives me nuts as I feel like I am supposed to shop otherwise why else would I be here. Not to mention the fragrance overload when passing through I always feel bad for those with chemical sensitivities as the odours are quite intense.
VAT tax refunds at Dublin airport
Non-European Union visitors to Ireland can get a VAT refund quite easily – you just have to be sure to get the forms when you make a purchase and you must remember to file the paperwork before you leave Ireland.
You can get a VAT refund on any purchase that you are taking back to your home country. You cannot get a VAT refund on hotels, meals or services only goods purchased that you are taking home.
FEXCO Tax-Free Shopping is by far the easiest system to use in Ireland. You can apply for a Horizon card in advance of your trip and register it online. All the information you need is stored on the card and you simply present it to a shop that accepts the cards. Some shops will remove the VAT when you buy and for others you will have to apply for a refund.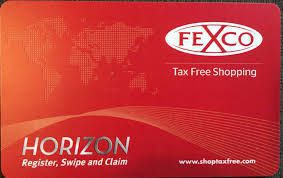 Some shops will also simply refund the VAT if you show them your passport but this doesn't happen often so keep all your receipts in an envelope so you can claim your refund. The shop will provide you with the correct type of receipt and a VAT refund form, which needs to be filled out and kept in an envelope with your receipts.
Planet Payment has kiosks in Dublin Airport that you can use to send in your VAT forms and receipts.
Make sure you fill in the forms correctly and include a credit card number to facilitate the refund. The goods you bought must be exported outside of the EU within three months following the month of purchase and it will take between four to six weeks to receive your refund from the refund agent.
If the purchase value of any one item on your VAT refund form is €2,000 or above, you will need to present your form, goods receipt and the item to a customs official at your point of exit for a validation stamp.
Forgot to buy something when in Ireland – Here's a great gift guide you can order from the comfort of your home.
Dublin Airport US Customs & Immigration
If you are flying back to the US or transiting the US, you will need to pass through the pre-screening for US Customs and Immigration. There is much less choice with respect to food and shopping through this line so try to hit the restroom and duty-free before you go through. The advantage is that you won't have to go through this when you land in the US. Next, you'll travel through US Customs and Immigration.
If you are flying through the USA and only transiting a US airport and you are not a US citizen you will need an ESTA.

Eligible nationals or citizens of countries that participate in the Visa Waiver Program require either a travel authorisation or a visa to transit the U.S. If a traveller is only planning to transit through the U.S. en route to another country, when he or she completes the travel authorisation application in ESTA, the traveller should enter the words 'In Transit'. The traveller should also state his or her final destination location in the 'Address while in the United States' field on the application.
You will see two lines one for Global Entry and the "other" one. Global Entry doesn't get you through the queues any quicker nor does it facilitate a faster entry into the US and you still have to pass through the usual security checks and pay for the privilege.
You will go through another Security check same as the one before boots off, bags x-rayed and show your boarding pass and passport.
Going through Customs you will scan your passport and answer questions at a kiosk. There will be printouts to carry with you.
Last but not least is Immigration you will show the Immigration officers the paperwork you just did at the kiosk and they will question you about your trip. Just like the check-in screening Immigration will ask you to identify your luggage and whom you are travelling with.
Shopping at Dublin Airport
Did you forget to pick up some great Irish gifts to take home?
Enjoy incredible savings (no tax or VAT) on the brands you love at The Loop. The Loop in both terminals includes (just like any airport in the world) a massive array of beauty brands from perfumes to clothing to make-up. You can also sample Irish Whiskey or gin and take home your duty-free goodies right from here.
Dublin Airport Lounges
The Dublin Airport Green Lounge is located in Terminal 2 after US Preclearance and beside the US departure gates. It is only open to USA pre-clearance travellers
Lounge access is priced at €35 p/p online or €39 at reception and is complimentary to business class ticket holders.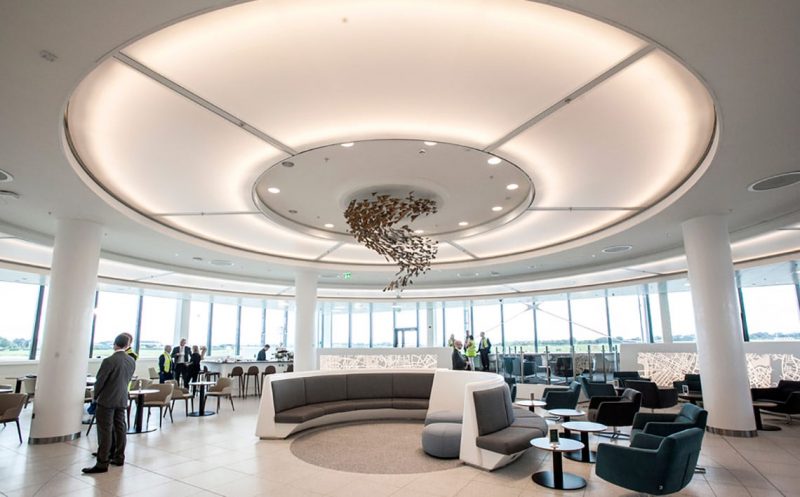 The lounge privileges include comfortable seating with big windows and lots of light. Showers if you want to freshen up before your journey. There is a bar and a buffet with hot and cold drinks, soups, salads, bread and pastries and a charcuterie board. Given the cost of food in the airport terminals, this isn't a bad deal at all and it's way more comfortable than the general terminal not to mention the food is better.
The Lounge at Dublin Airport is available for all passengers for up to three hours before your flight departure. Dublin Airport Lounge access is priced at €25 per person when you book online or €29 per person when you purchase at the airport. The T2 Lounge is located airside and is directly across from the 400 gates. You can get to it via the lift or escalator, which brings departing passengers directly to the 400 gates.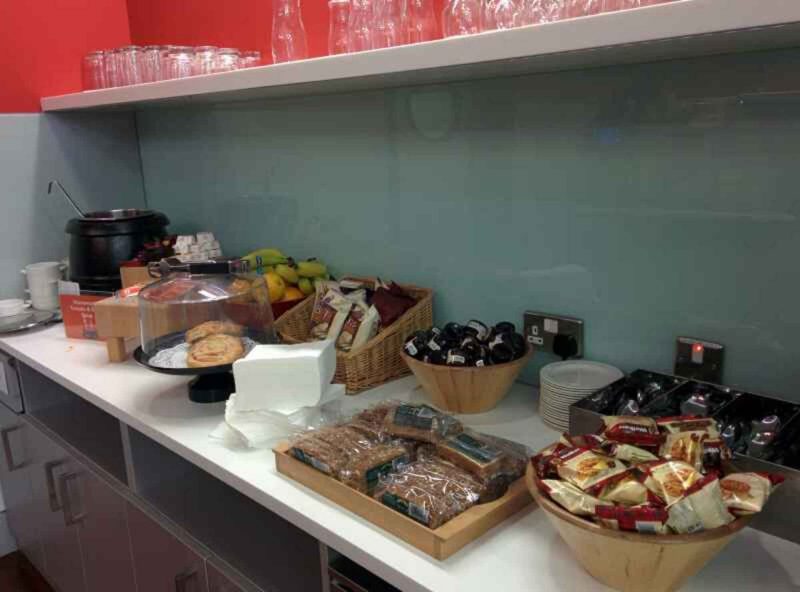 This is a comfortable quiet lounge with complimentary drinks and snacks. There is a dedicated business centre with computer access and free wifi and there are free newspapers and magazines to browse while you wait.
Another great idea at Dublin airport is access to the Fast Track security lane. This must be booked in advance and costs €5.95 – €7.99, depending on the time and date, and promises to get you through security screening in 10 minutes you also get a free hot beverage, text updates on your flight.
You will also find hydration stations throughout the Airport Terminals so you can refill your water bottles.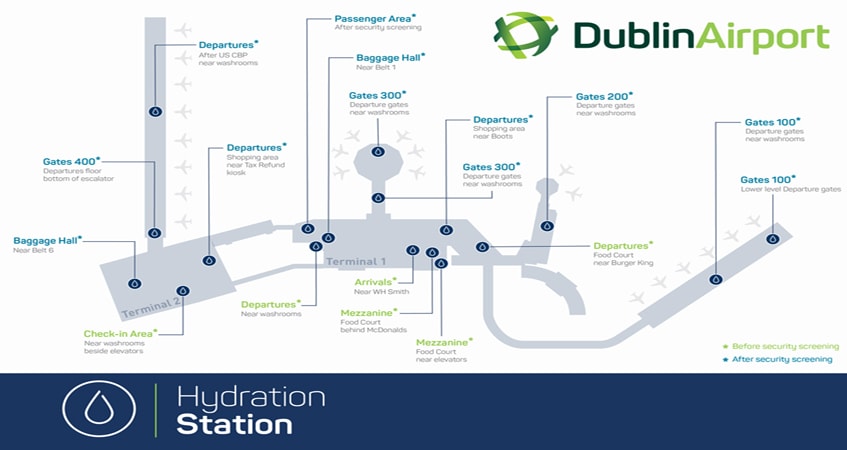 Vegans and Vegetarians at Dublin Airport
The new Happy Pear outlet at the airport features hand-roasted coffee, delicious healthy cakes, a selection of vegan and vegetarian offerings, and signature sandwiches, salads, soups and hot food bowls. The menu also includes The Happy Pear's award-winning pesto and hummus products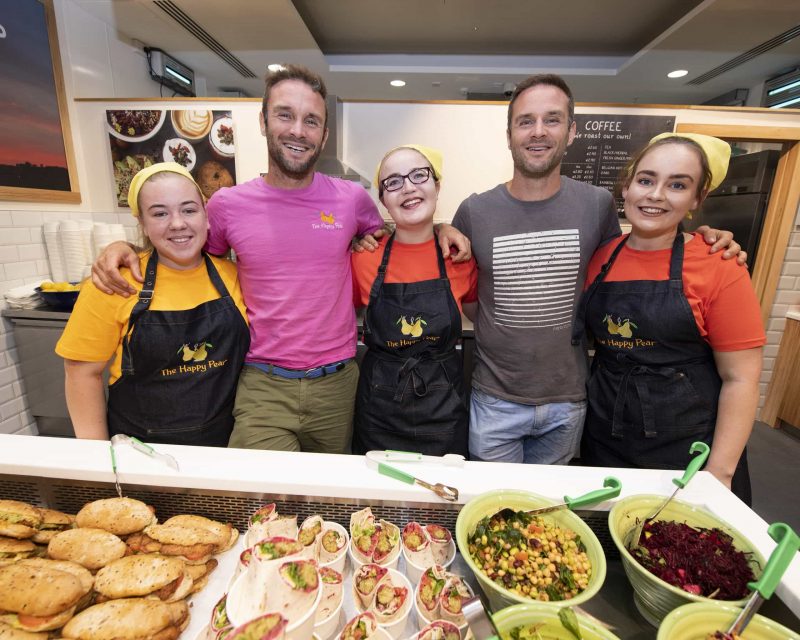 Special Needs at Dublin Airport
Dublin Airport has opened a purpose-built Sensory Room for passengers with autism, dementia, cognitive impairment or other special needs.
The new Sensory Room is located after security screening in Terminal 2 and just before the 400 boarding gates. It can be also be accessed via Terminal 1.
Depending on the passenger's requirements, users will have the option to transform the room from a calming and relaxing environment to a stimulating interactive space full of light, colour and sound.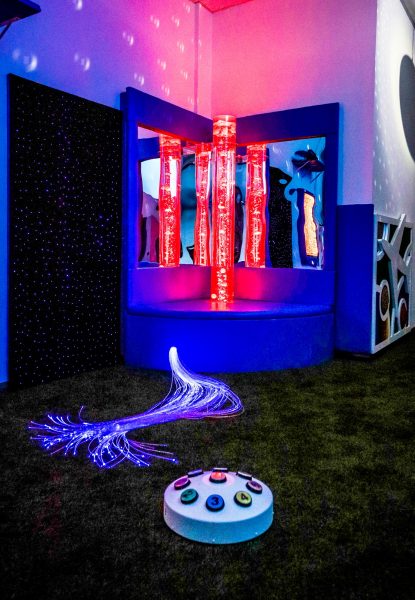 Dublin Airport tips and tricks
As a captive audience within the airport here are some Dublin Airport Hacks
Take a refillable water bottle with you as there are hydration areas where you can re-fill.
Dublin Airport does offer €1 bottles of water near security and are trying things like cartons to reduce the environmental footprint.
Bring your own snacks and sandwiches which I have never had a problem with getting through security. No liquids though. I carry sugar-free mints and granola bars just in case my blood sugar starts to go haywire.
Make sure your liquids and makeup is in one bag you can grab some free ones before you go through security.
Keep your liquids and items in the ziplock bag at the top of your purse so easy to get out and place in the security trays.
Be nice and calm to the security agents smile as it doesn't cost you anything and they are just doing their job to keep you safe.
Pick a queue with mainly adults – it will be faster.
You don't have to remove your shoes going through security just boots, but you do have to remove them going through USA preclearance.
There are plenty of charging points in Dublin Airport for your cellphones or computers.
Download your movie using the airport's free wifi service and make sure your phone is fully charged before you get on the plane. It may try to block you so start with your own data and then switch to the free wifi.
If you are looking at a long flight and wandering the airport for 3 hours the lounges are well worth paying for.
There are mailboxes scattered around the terminal to send that letter or mail yourself that reminder of Ireland postcard.
For smokers, you can smoke outside the bar that is upstairs in departures in what is called The Loop.
Here's some articles that might come in handy when planning your trip to Ireland
A 14 day all around Ireland Road Trip
Ultimate Ring of Kerry Itinerary
Tips for visiting the Cliffs of Moher
Wild Atlantic Way from Malin Head to Mizen Head
Save it for later pin it