Explore the Killary Fjord in glorious Connemara Ireland
For centuries the Killary Fjord (An Caoláire Rua) has been known as the only fjord in Ireland. However, there is an argument ongoing between geologists that it is just one of three glacial fjords in Ireland. Killary Fjord can be found on the absolutely jaw-dropping scenic Connemara loop. Connemara has so many things to do and I believe it is one of the most talked-about Irish places but many folks just don't get to see what it has to offer.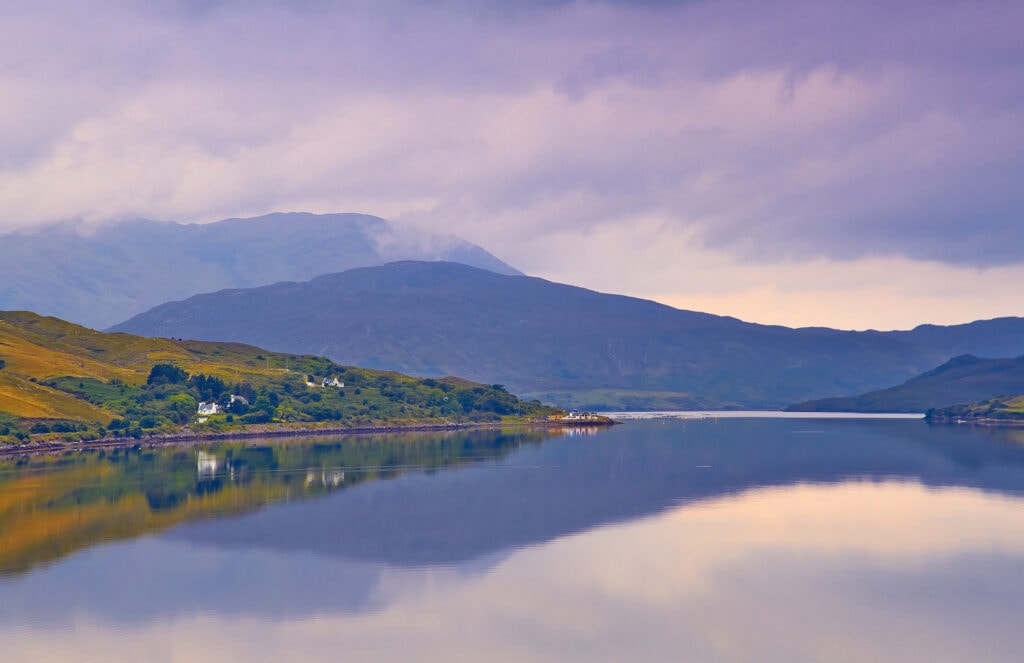 Glacial Fjords are, according to fjord experts shallower than actual fjords (who knew). The other fjords are Carlingford Lough and Lough Swilly. The whole argument has something to do with the cliff walls apparently. However, Oceanographers agree that the Killary fjord is a true fjord, created by a massive glacier that carved its way from the land to the Atlantic shaping the Killary Fjord along the way.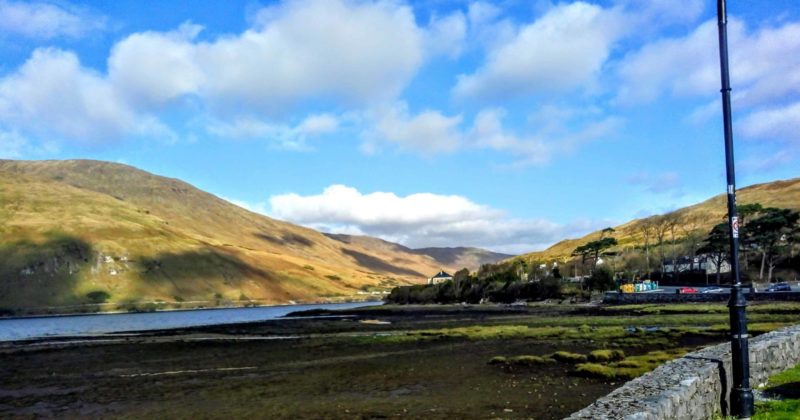 Want to rent the perfect authentic cottage in Ireland?
How to get to the Killary Fjord
Not an easy task I'm afraid. From Dublin, you are looking at a 4-hour drive and from Shannon around 2.5-hour drive. If you want to do the Connemara Loop and see Killary Fjord and go onto to see Kylemore Abbey your best bet is to rent a car.
Getting to Killary Fjord by Car
Travelling from Galway
Follow the signs from Galway City for the N59 Clifden and after passing through the towns of Moycullen and Oughterard you will arrive at Maam Cross (easily distinguished by Peacock's hotel complex on your right). At this, crossroads turn right following the signs for Leenaun onto the R336. At the next T-junction at Keane's Pub, turn left. After about 11km this road will bring you into the village of Leenane.
Travelling from Westport
Once in Westport look for the Leenane/Clifden road (signposted N59) and follow it for about 30kms to the village of Leenane. Once in Leenane turn right onto the Clifden road (N59) keeping the Killary Fjord on your right and we are 5km along this road on the left-hand side.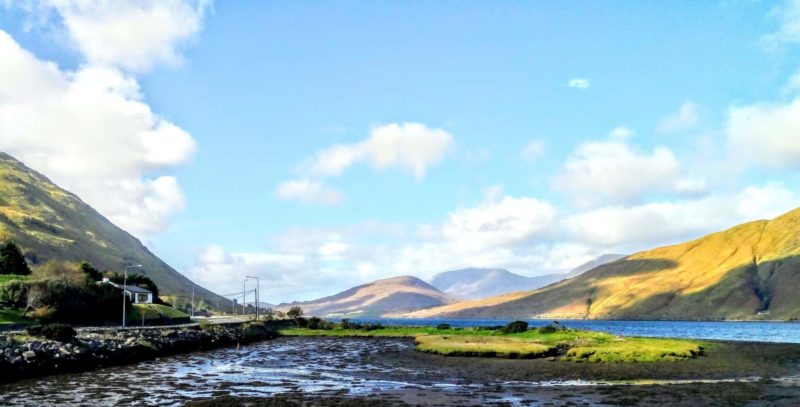 Travelling from Dublin
We recommend going via Westport if you are coming from Dublin on a Friday evening to avoid the traffic in Galway City.
The road is mostly motorway from Dublin to Galway, which makes it a more direct route. To get to Westport from Dublin you will be taking the M4 motorway and then joining the N5 (national route) from Mullingar via Longford, Strokestown, Castlebar and then Westport.
Killary Fjord by public transport
Public transport is limited in this area but it can get you to Galway or Westport. The Buseireann is probably your best bet as it goes via Leenane but the journey from Dublin could take up to 6 hours.
www.irishrail.ie for trains to Galway and Westport.
www.buseireann.ie for buses to Westport, Galway and Clifden (via Leenane).
www.citylink.ie for buses to Letterfrack (20kms from Killary)
Xyuandbeyond is reader-supported. When you buy through links on our site, we may earn an affiliate commission. You can read my privacy policy here.
Things to do at Killary Fjord
Killary Harbour extends 16km (10 miles) from the Wild Atlantic Way to its head at Aasleagh, below Aasleagh falls right within the Connemara Loop. Killary Harbour forms the border between Mayo and Galway and the area certainly contains some of the most spectacular scenery in the Irish west.
Aasleagh Falls is located a short distance from Leenane village, just north of the Galway/Mayo border. This is a picturesque waterfall, located on the River Erriff, which is famed for its salmon fishing. The waterfall is found just before the river meets Killary Harbour. Parking is available at a lay-by close to the falls on the R335 regional road. There is a pathway from the parking lot which is a short walk from the waterfall.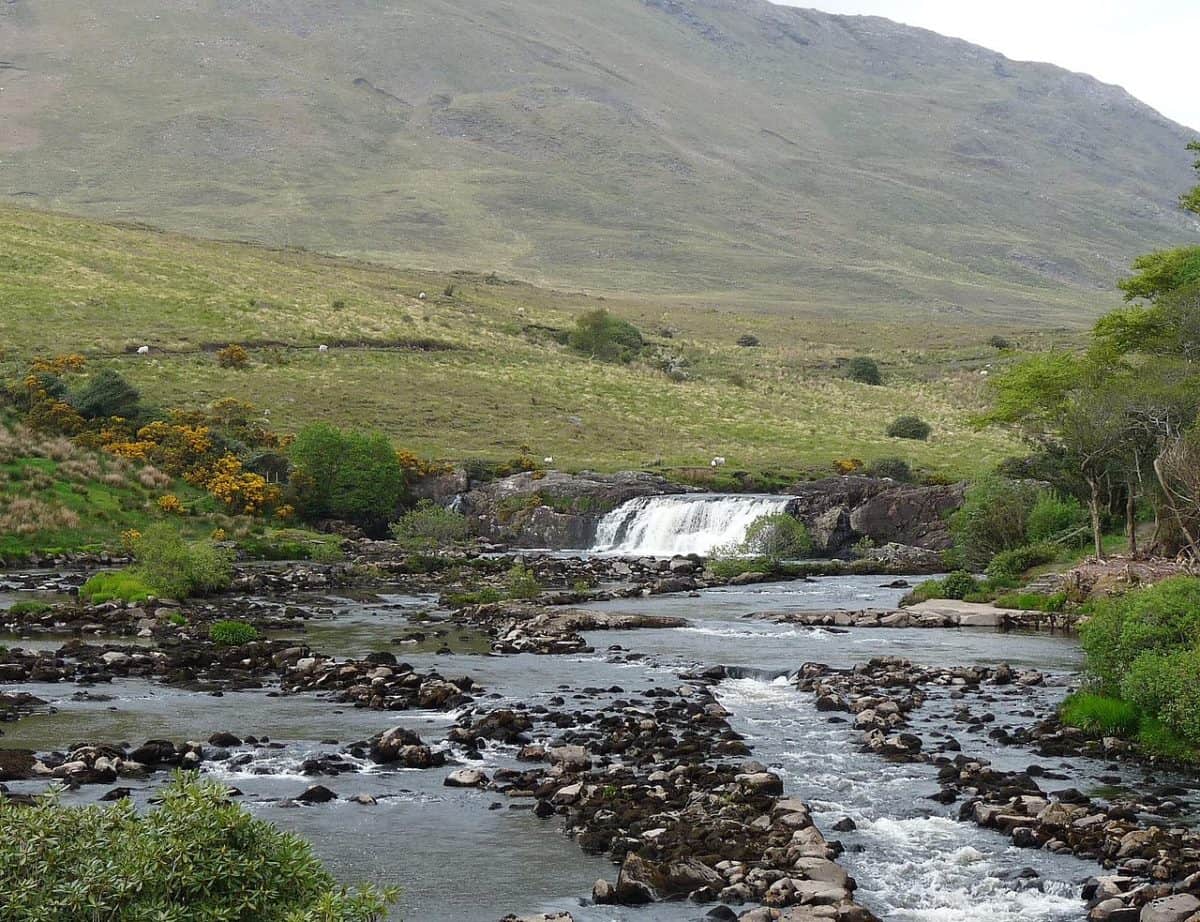 It is also incredibly deep over 45m at the centre of the harbour. Because the Killary harbour is sheltered and protected, it is a centre for shellfish farming and you will spot the strings of mussel ropes all along the length of the harbour. You can buy these fresh mussels and clams in the Westport Country Market every Thursday morning.
Before you get to the Killary Fjord, you could watch the films Tristan & Isolde or the classic Irish film The Field both of which were filmed in the area.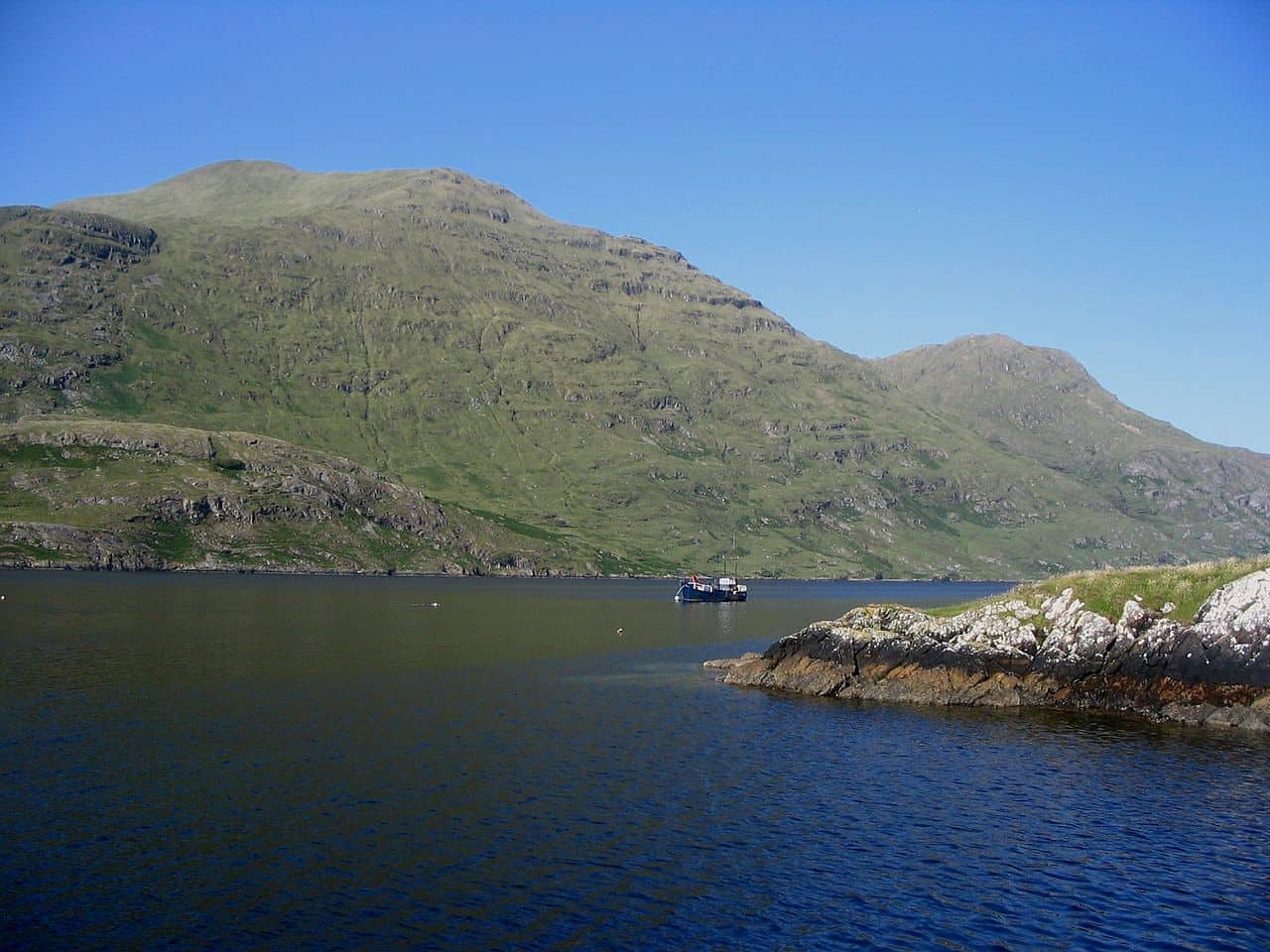 To the north lies Mweelrea, the highest mountain in Connacht and County Mayo. To the south are the Twelve Bens and the Maumturk Mountains of Connemara. Majestic views greet the visitor from all directions.
On the northwest shore of the fjord is Mweelrea Mountain, which is the highest of Connacht's mountains. Lying to the east of Mweelrea is the Ben Gorm mountain range and to the south are the Devil's Mother. Binn Mhór and Leenane Hill. These stunning mountain vistas stand as an incredibly dramatic backdrop for the Village of Leenane, which nestles at the head of the Fjord beside the water.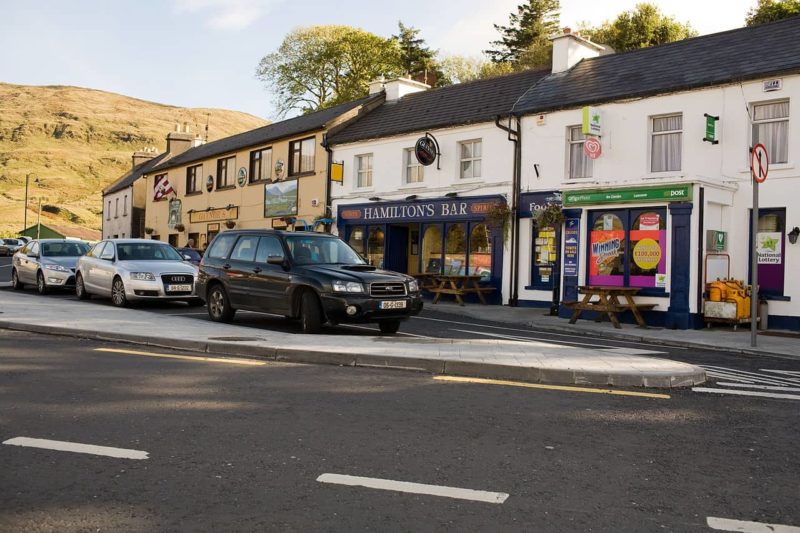 On the southern side of the Killary fjord are Rosroe and Leenane lies to the east. Leenane wasn't even on the map so to speak until the 1800s and as such provided a secret harbour for a few causes from pirates to sub-mariners. From the time of Cromwell, most of the land here was owned by Trinity College. The area survived the total devastation of the famine and it was in the late 1880s that things began to look up a little with the establishment of the Hotel.
The Leenane Hotel has sat in the midst of this dramatic Connemara location for over 3 centuries. Established as a coaching Inn, the records show that the Hotel has been here since the 1790s. It is still one of the best places to stay in the area.
In the centre of Leenane is the Sheep and Wool Centre, which contains the history of sheep farming and the woollen industry in Connemara. The museum has some excellent exhibits a really nice little gift shop and a cafe serving great home-cooked meals.
Rosroe Quay is a very small but stupendously picturesque quay on the southern side. Here you will find an old house that has been converted into a hostel this building was used by Ludwig Wittgenstein, the famous philosopher, as a quiet place to write shortly after World War II. President Mary Robinson unveiled a plaque acknowledging this in 1993.
Walking the Killary Fjord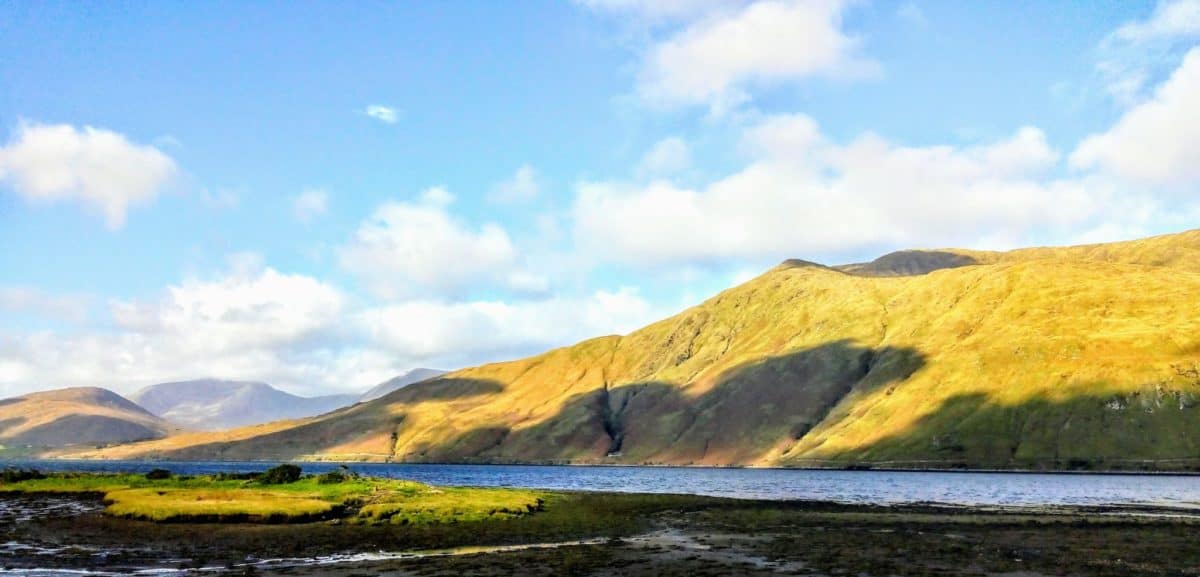 This pristine, rugged and tranquil landscape is the perfect setting for a great hike or a leisurely walk. The full loop of the fjord is about 10 miles and runs along the southern side. The walk is fairly easy and the grade is not too bad. You will pass abandoned houses, those beautiful Irish stonewalls and you may even get to see one of those famous wild Connemara horses.
The Killary fjord is a real mecca for birdwatchers with a great range of species from several swan types such as the mute swan and the whooper swan, to all manner of ducks and geese as well as plovers.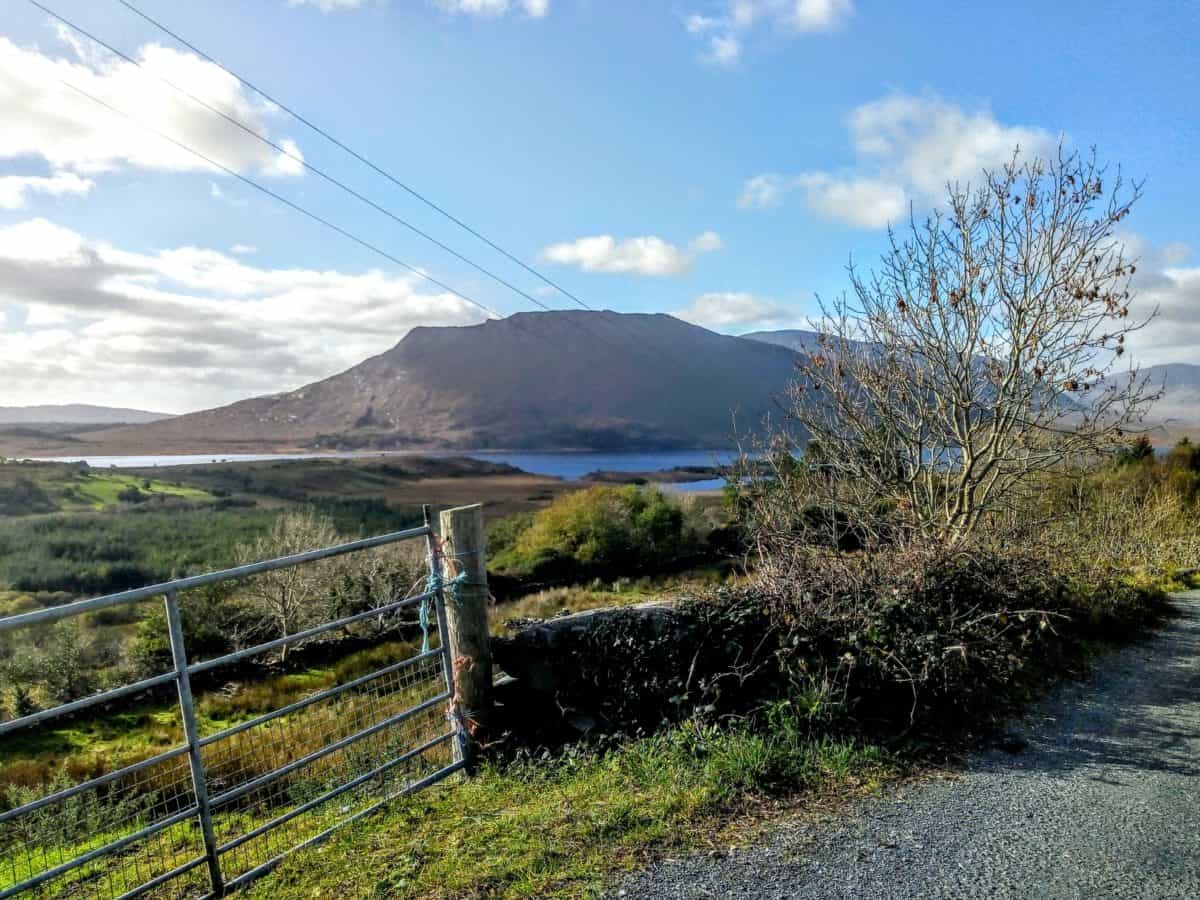 For those who love looking for sea life, you may catch the occasional dolphin at the mouth of the fjord along with the seals and Otters who are a protected species that love to nest in the Fjord.
A really beautiful way to see the whole of Killary Harbour and Fjord is to take a boat cruise
What to do on the waters of Killary Fjord
Every October there is a great open water swim that takes place on the Fjord. There are 3 distances set and you can choose your level of difficulty:
Swim the Killary Harbour
3.9km (Full Ironman-distance) Route – This is for experienced swimmers only and you can enter with or without a wetsuit.
2km Route – This is kind of cool as you get to cruise to the starting line on a catamaran then jump out and swim to shore. If you love good open water, swim this one for you.
750m Route- This is a nice shorter swim and you get to grab a ride on a fishing trawler to Mayo and swim back to Galway. Who can say they've done that. On this swim, though wetsuits must be worn, as it can be bone-chilling in those cold waters.
The organizers are very conscious of safety and the swim is conducted with safety boats and expert kayakers moving with the swimmers the whole distance. No swimmer is allowed in the water without a tow-float, which you can order when you register for the swim.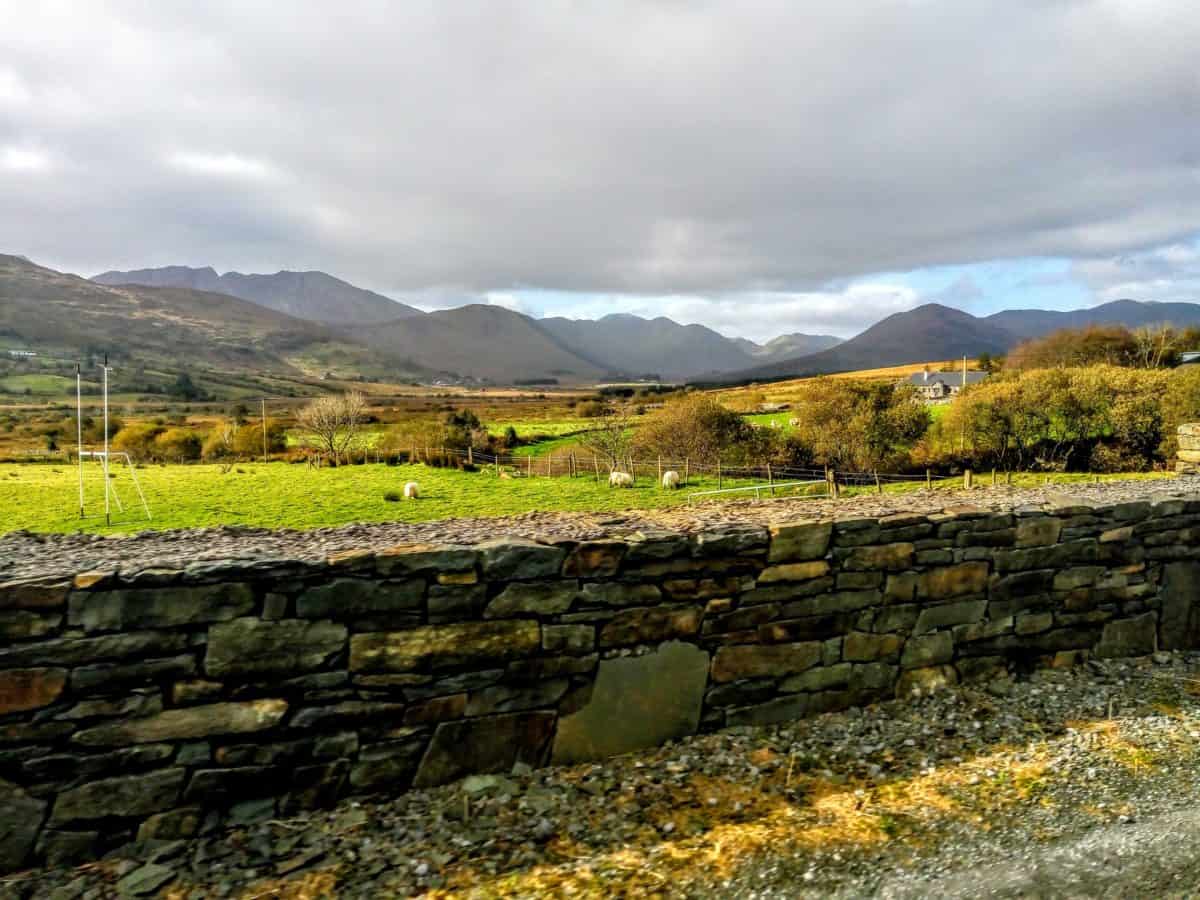 Cruise the Killary Fjord
The view of Killary from the shore is pretty spectacular but asking to the water and seeing the whole of the fjord while cruising is simply the best.
The cruise starts at Nancy's Point, which is just West of Leenane Village, on the Southside of the Killary.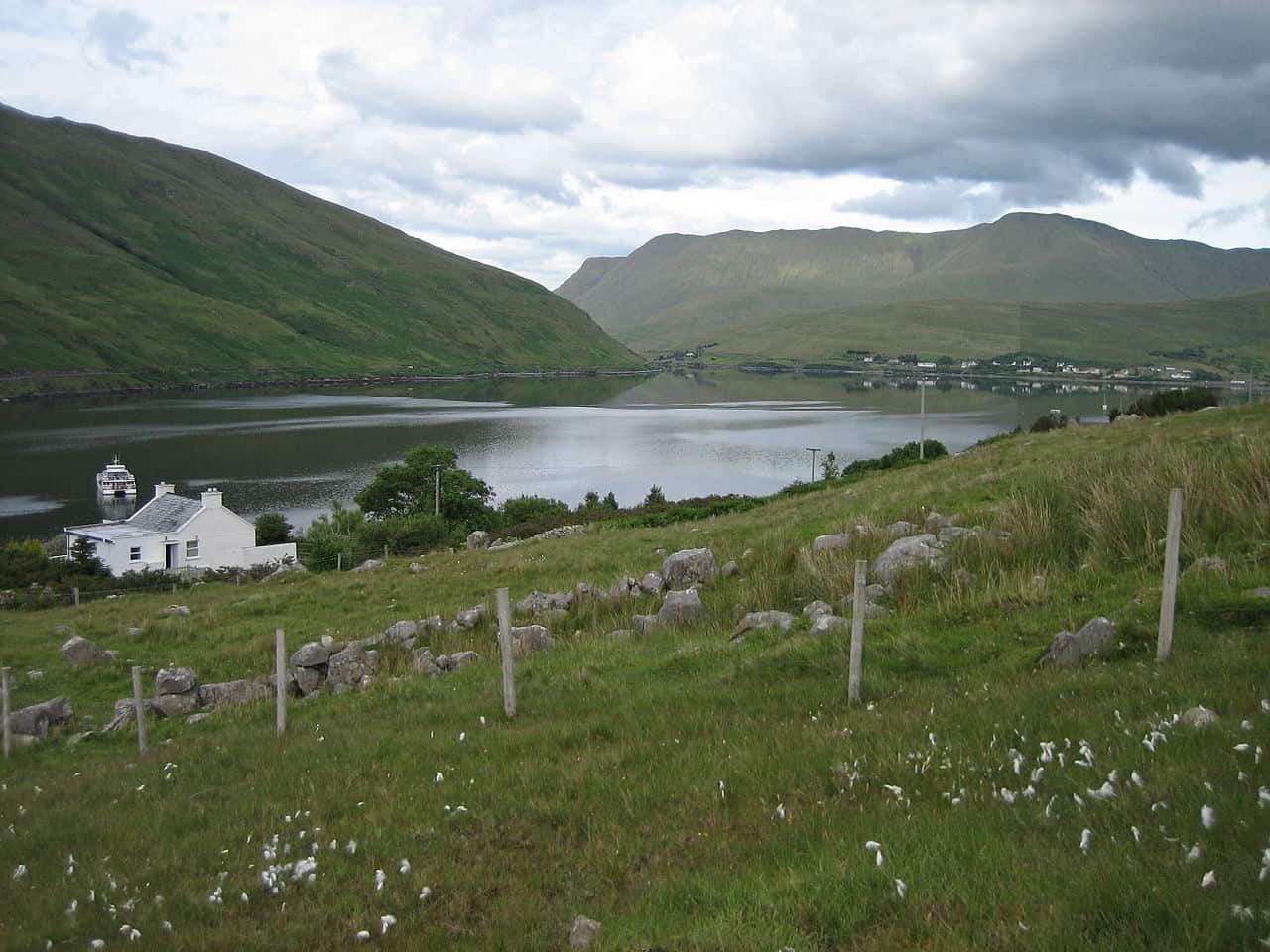 With a spectacular view of the surrounding landscape, green fields woodlands and bogs the different colours of Ireland are striking. Panoramic views within the sheltered waters as you cruise along the Fjord will be imprinted forever on your memory.
You'll pass by the salmon, mussel and clam farms that dot these chilly waters, and from the boat, you will spot the herds of sheep that roam pretty freely over the Connemara landscape. Closer to the mouth of the fjord is a small island, this is the area where the dolphins will be spotted if they are in the area. They love to swim alongside the boats and kayaks.
The cruise takes around 90 minutes and costs €21.00 for adults, children up to 10 are free. The cruise does close for the winter months so from October till April 1st no cruises are available.
Kayaking in the Killary Fjord
Now, this is just cool if you love kayaking. This experience is suitable for 8 and up but you must be accustomed to deep water kayaking and it costs around €32/Child and €49/Adult
What an amazing way to see this incredible coastline and experience the wildlife that lives in and around the fjord. You get your own kayak and full instructions. Then you can head out onto the Fjord itself.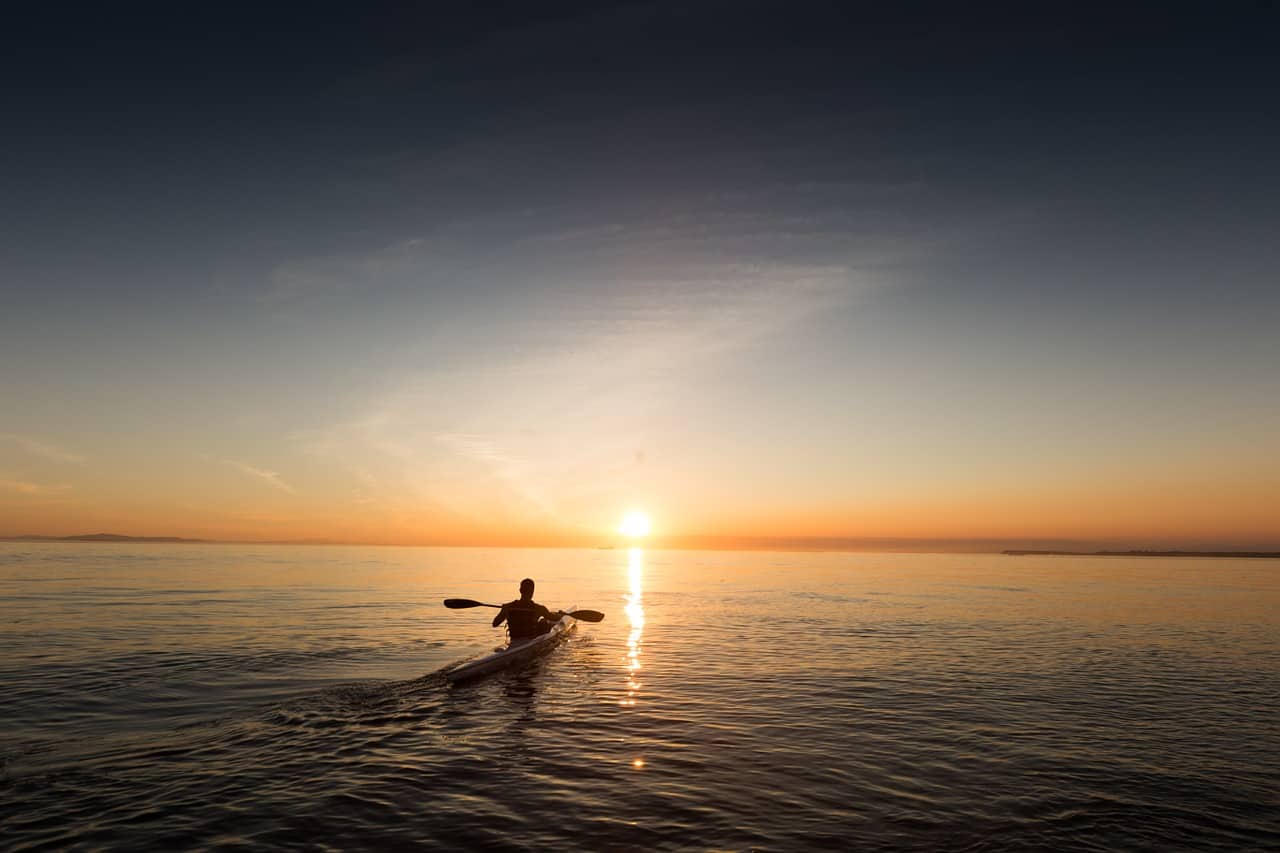 Killary adventures have some of the coolest activities you can take part in and they include:
The High Ropes Course takes place at treetop level and includes climbing and balancing challenges but you better have a head for heights.
Climbing & Abseiling Tower
There are two climbing walls, an abseiling wall and a 120ft long, 40ft high Burma Bridge. You will be kitted out in all the safety gear and get some great lessons on how to scale the walls and abseil down what an adrenaline rush.
There's a giant swing that sits 20 metres high, you are set up in a harness and then hoisted up the 20 metres where it's up to you to pull the release cord and free-fall towards the ground swinging back and forth. I can feel my stomach leaving me as I write this.
Stand Up Paddle Boarding
If you are into it you will find some great paddleboards at Killary Adventure Company. On Killary Fjord, you can do a single paddleboard or choose a great big one that will take up to 20 people this would be a brilliant day out for the family or a touring group.
These are just a couple of the crazy adrenaline rush activities you will find at Killary adventures.
Scuba Diving the Killary Fjord
Scuba Dive West brought to my attention the fact that you can go diving in the Fjord. In 1992 the two brothers, Breffni and Cillian moved to the area and began the Scuba Dive West business. They are a PADI 5 Star Dive Centre offering everything from Discover Snorkelling and Scuba-diving up to PADI instructor training. Diving includes wreck diving, island dives, adventure dives, drift dives and much more. The Island Dives include an overnight stay on either Inishturk, Inishbofin or Clare Island. For divers, this is heavenly stuff.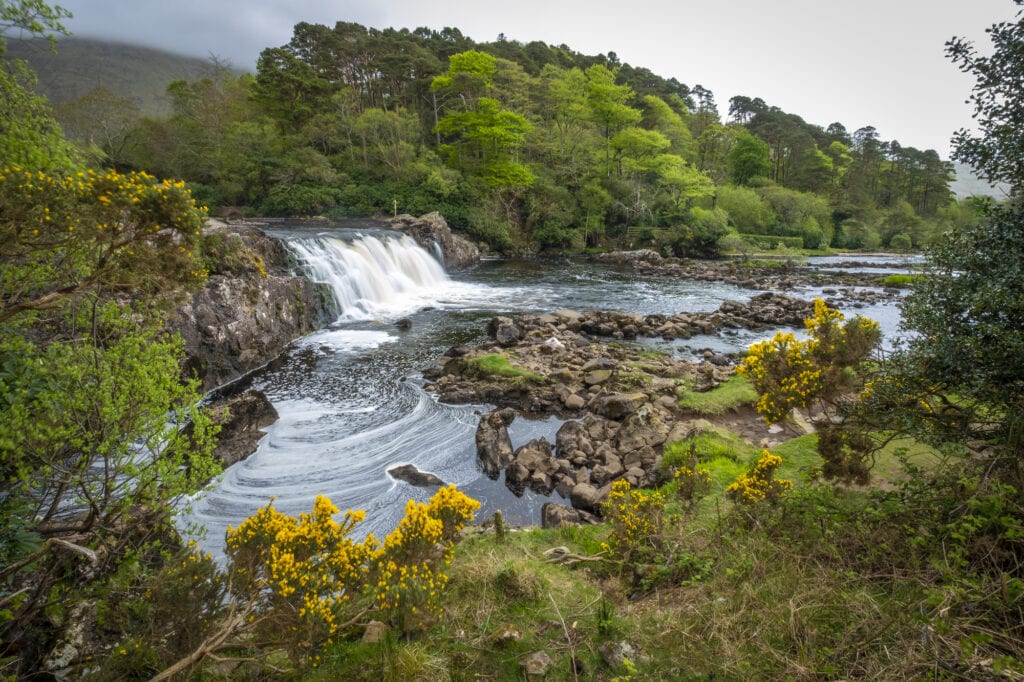 Where to stay near the Killary Harbour
You can check Booking.com for places to stay as they cover everything from hotels to B&B's and they have the best selection.
The Connemara Hostel (Sleepzone)
The Connemara Hostel offers both private and dormitory accommodation (all en suite), the hostel provides free internet and WiFi access, bureau de change, tourist information, self-catering kitchen, residents' lounge, TV & games room, pool table, private tennis courts, parking and camping facilities.
The Connemara Hostel makes the perfect base for fantastic mountain walks, cycling, and horse riding; visiting Kylemore Abbey and Connemara National Park.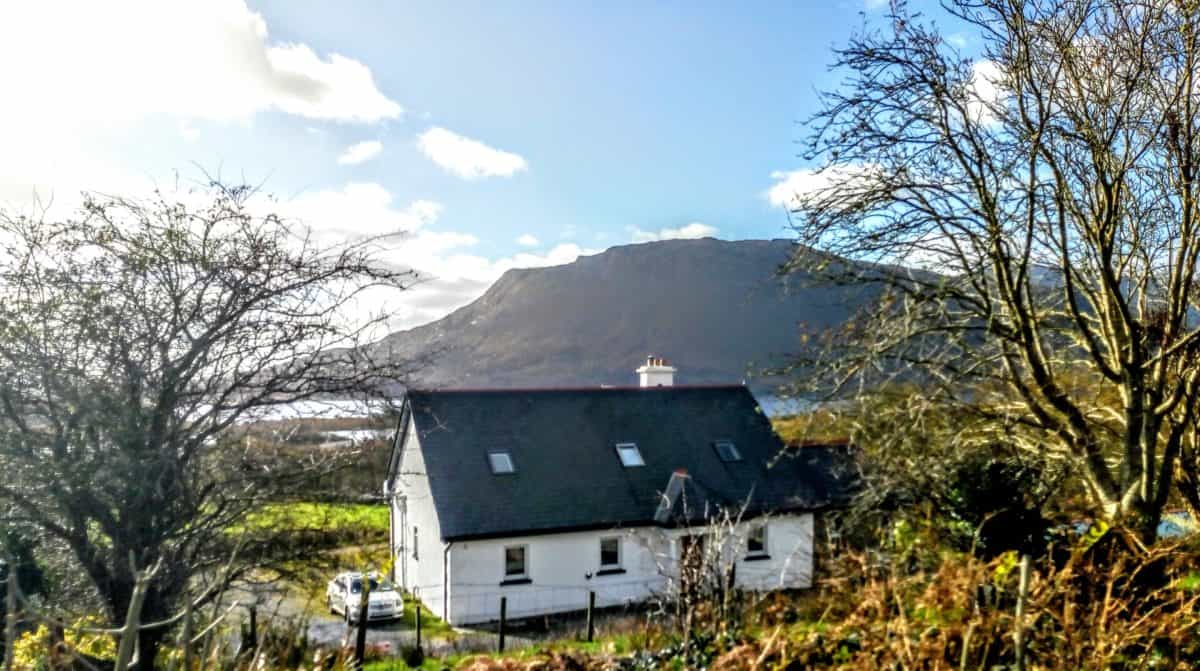 The Leenane Hotel
The Hotel is located in the village of Leenane in Co Galway, Ireland – part of the Connemara region of Ireland.
Overlooking Killary Harbour, the Hotel enjoys what is perhaps one of the most scenic locations in Ireland.
Originally established as a Coaching Inn, the earliest records show that there has been an establishment in existence here since the 1790s. As you would expect, standards have come a long way since then but you will still find that the essential character of the Hotel and the surrounding area remains.
Killary Adventure Centre B&B hostel
Killary Adventure Co has everything you need for a fantastic activity holiday in Ireland including over 20 of the most exciting adventure activities to choose from and a stunning location.
Kayak on Ireland's only Fjord, take on the famous Turf Challenge or if you have a head for heights try out the High Ropes Course, Climbing Walls or Burma Bridge & Skyfall! Activities are available to those aged 8+ whether you are a solo adventurer, a group of friends, a family or looking for something to entertain the kids this summer!
If you need accommodation the Killary Adventure Centre overlooks Killary Fjord on the Wild Atlantic Way and offers hostel-style accommodation with 4/6 bed dorm rooms and Twin/Doubles. This is the perfect location for exploring all that Connemara offers the outdoor enthusiast.
BOOK THE KILLARY ADVENTURE CENTRE
You will find plenty of options at Booking.com from B&B is to hostels and lodges in the area to stay at.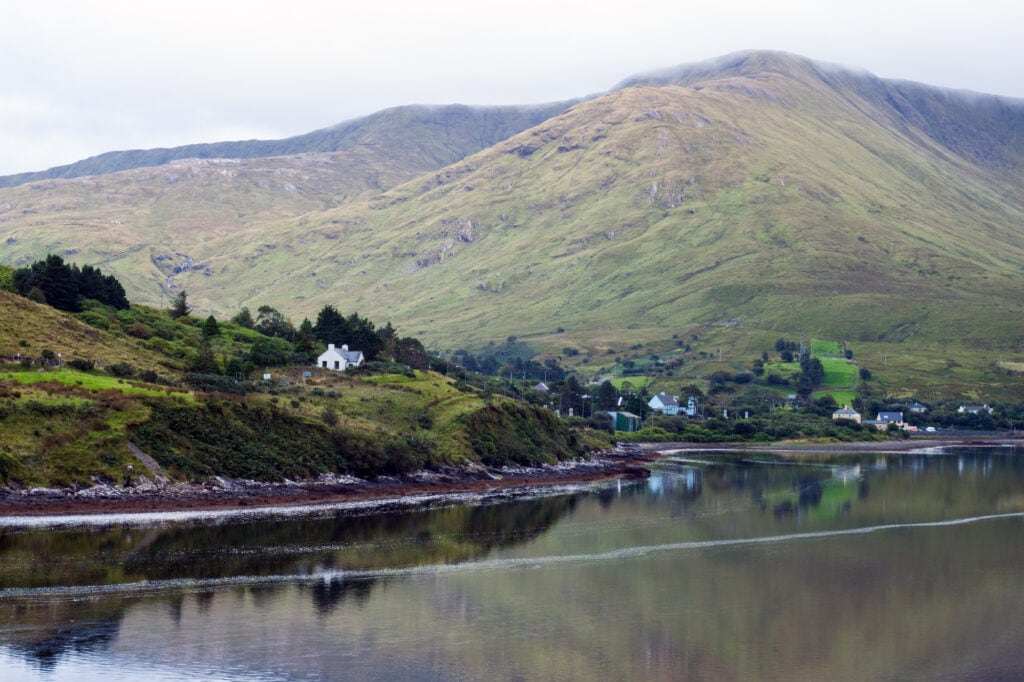 What to pack for Ireland
Now this one may seem a little odd but I see a lot of N. Americans complaining about the Irish forums that most hotels and B&B's don't have washcloths. Well, that's true I mean after all who wants to use a used washcloth. Take your own these are great quick-drying washcloths that are reusable and environmentally friendly.
Now if you are really concerned about the whole liquid issue why not take solid shampoo bars and body wash bars. These products are paraben and SLS free, TSA approved (so to speak) perfume-free and chemical-free. That makes them very environmentally friendly and they are so easy to use.
Now you are going to need a 110v to 220v voltage converter so you can plug in hairdryers, phones, laptops or tablets and so on. My personal favourite and one that has lasted me 4 years is the Bestek Universal Travel Adapter.
Trust me on this one you will have more photos than you can store on either your phone or your camera and you don't want to be deleting any to take more before you get home.
This Ultra Scandisk chip will work under adverse weather conditions (we get a lot of those here) and keep your photos or drone footage totally safe. A flash drive for your Smart Phone or Android will also come in very handy.
I'm not going to recommend cameras or other types of photographic equipment such as a drone because – well because I am a crap photographer who uses a good cell phone for most of my photos. Now I want a drone but I have to admit I haven't bought one yet. So I was reading all kinds of reviews and know which one I want this a Holystone 1080P Drone.…sigh if only. This has a huge flying time of 26 minutes.
This little beauty is a Lipstick-Sized Portable Charger, which is an absolute, must-have when travelling. I keep mine charged and then bring it with me just in case. There is nothing worse than running out of juice when you are snapping some of the best views ever. You will never be out of power with this charger.
Here in Ireland a Windproof Umbrella will save your hair and clothes and is a requirement. I really like this small portable travel umbrella. It's windproof, waterproof, and folds down super small and will fit into any purse or suitcase.
I never would have dreamed of bringing a flashlight with me to Ireland, but when it's dark here man it's freaking dark. So one night we wanted to go and see the Northern Lights up in Donegal but we didn't have a torch. Shopping for one here in Ireland became a journey to 5 stores and each one more expensive than the last. This torch is perfect it has 5 modes, is rechargeable, super lightweight and waterproof you couldn't ask for more.
Here are a few more stories to read before getting to Ireland
The best of Irish slang and 100+ Irish slang phrases
101 Landmarks in Ireland to see
101 Landmarks in Northern Ireland
Ultimate Wild Atlantic Way Route
Ireland's Ancient East – an epic road trip
Rough & Rugged Glencolmcille Ireland 5000 years of history
Cliffs of Slieve League the magnificent sea cliffs of Donegal
15 tips for celebrating St. Patrick's Day in Dublin
Ultimate guide to getting married in Ireland for foreigners
Pin it for later