Best Irish Movies – Movies About Ireland To Watch Now
The list keeps growing
There have been many movies about Ireland that are not actually filmed in Ireland. There are also movies that are filmed in Ireland but are not about Ireland such as Harry Potter and the Half-Blood Prince, Barry Lyndon, The Italian Job and King Arthur to name a few.
I have spent many years collecting my favourite movies about Ireland and this is my personal list of the best Irish movies (that are actually filmed in Ireland and are about Ireland) to watch and to feed your need for that wicked sense of Irish humour a bit of craic and some incredible vistas and landscapes.
These Irish movies, or filems as the Irish call them are all set in Ireland and filmed in Ireland movies – it is not meant to be definitive by any stretch of the imagination but I have seen all of these and although some are not brilliant pieces of cinematic art they can be great fun, tragic, educational and above all will allow you to see Ireland in all its glory, good and bad.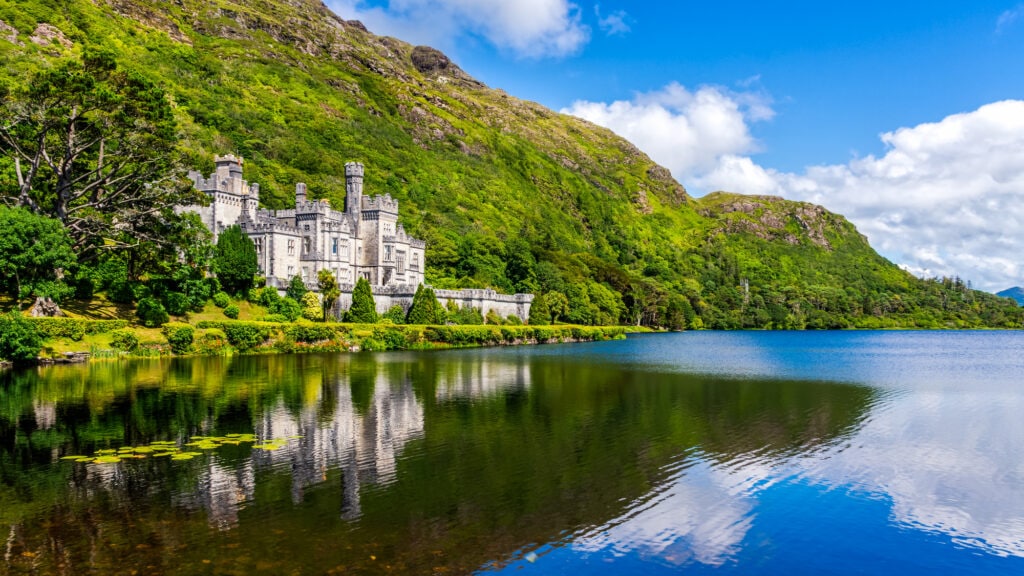 Ryan's Daughter is also not included in this list as it is a film about an English Romance. However it is credited with kick-starting Dingle's, and indeed Irish, tourism through a three-hour international advert worth its weight in gold. Ryan's Daughter also brought a profound social and economic change to a region ravaged by emigration and pervasive poverty from which fishing and hardscrabble farming were the only escape.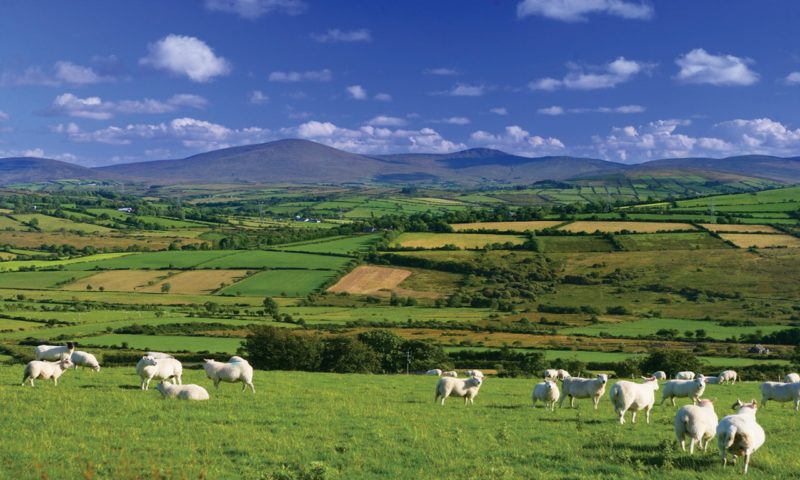 Are you planning your trip to Ireland – here is everything you need to know
There's lots more information to be had on this site if you love Ireland as I do. Have a little fun with my Dublin Don'ts and Dublin Do's before you go and check out the neighbourhoods in Dublin or where to dine.
How to find your ancestors in Glasnevin cemetery
Would you like to move to Ireland?
55+ of the best Irish movies
No Irish movies list would be worth anything without beginning with the classic Irish film starring John Wayne and Maureen O'Hara. Probably the most famous of Irish movies…..not to mention the greatest Irish movie of all time some would say….
The Quiet Man
In one of the classic Irish movies – a retired American boxer returns to the village of his birth in Ireland, where he finds love. If you can like the Facebook page for The Quiet Man – they are working to save the cottage used in the film which was abandoned and left to rot for several years.
Take the opportunity when you visit Ireland to stop at the home of the Quiet Man Cong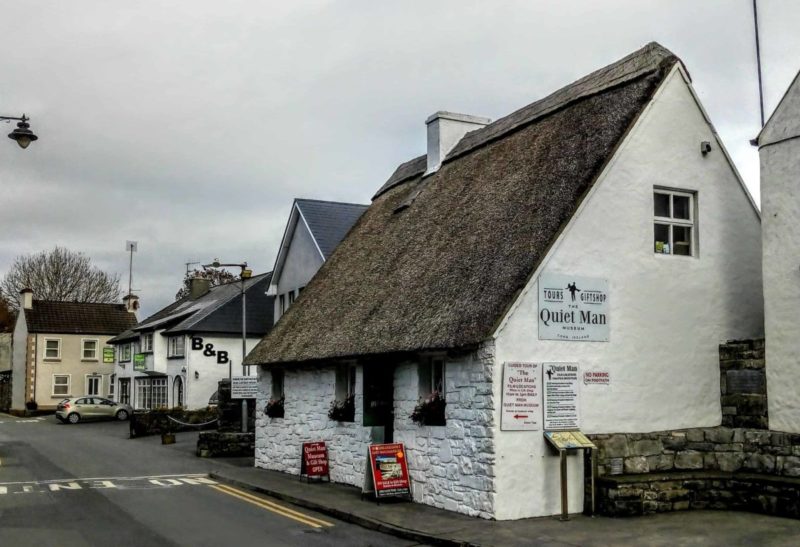 Agnes Brown
The unexpected death of her husband sends a woman and her seven children, ages 2-14, into emotional turmoil and financial crisis in 1967 Dublin. The TV series Mrs Brown's Boys was based on this movie, written by Brendan O'Carroll who now stars as Mrs Brown in the wildly popular TV show. One of my personal favourite Irish movies.
Leap Year
Anna Brady plans to travel to Dublin, Ireland to propose marriage to her boyfriend Jeremy on Leap Day, because, according to Irish tradition, a man who receives a marriage proposal on a leap day must accept it. The film was shot in County Wicklow, Dublin, County Mayo and County Galway, with filming taking place in and around the Aran Islands, Connemara, Temple Bar, Georgian Dublin, Wicklow National Park and Olaf Street, Waterford.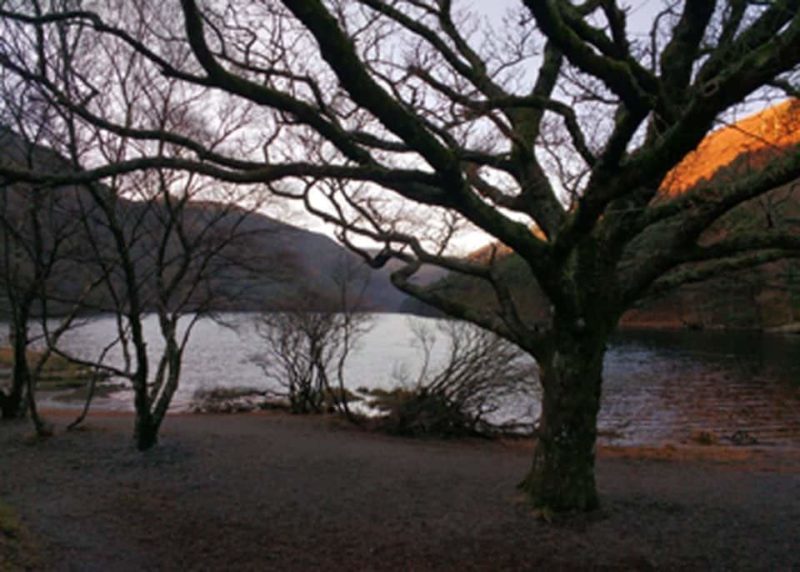 PS I Love You
A young widow discovers that her late husband has left her 10 messages intended to help ease her pain and start a new life. Ignore Gerard's lousy Irish accent. County Wicklow locations include Blessington Lakes, Lacken, Wicklow Mountains and The Sally Gap.
Waking Ned Devine
When a lottery winner dies of shock, his fellow townsfolk attempt to claim the money. Not actually filmed in Ireland but it is one of the great Irish movies nevertheless. The film was shot on the Isle of Man, with the village of Cregneash standing in for the fictional Irish village of Tulaigh Mhór.
American Women or The Closer You Get
Irish lads send an ad to the Miami Herald inviting fit and enticing women, between the ages of 20 and 21, to live in their isolated Donegal village. Filmed in Kincasslagh which is where the famous Irish singer Daniel O'Donnell hails from. We found this movie by accident and it has become one of our favourites in our list of Irish movies.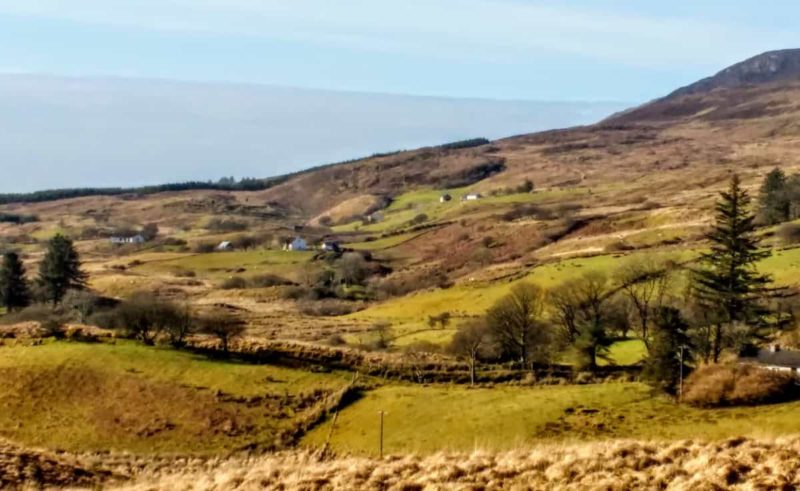 The Boys & Girl from County Clare
In 1965, Jimmy McMahon and his group of Liverpudlians plot to win the annual céilí music competition in Ireland. Sadly most of this was filmed on the Isle of Man.
Evelyn
1953. Desmond Doyle is devastated when his wife abandons their family on the day after Christmas. His unemployment and the fact that there is no woman in the house to care for the children.
Circle of Friends
'Circle Of Friends' is set in 1950's Ireland. The movie focuses on Benny Hogan and her best friend, Eve Malone. The story centres around Benny and Eve as they enter student life at Trinity Uni.
Into the West
Grandpa Ward gives a horse he found to his grandchildren, who keep it in their tower-block flat in Dublin. The horse is stolen from them, and the two young boys set out to find it and flee on it. Filming locations included: Wicklow Mountains, Ballymun, Dublin, and the beaches of Mayo and Connemara.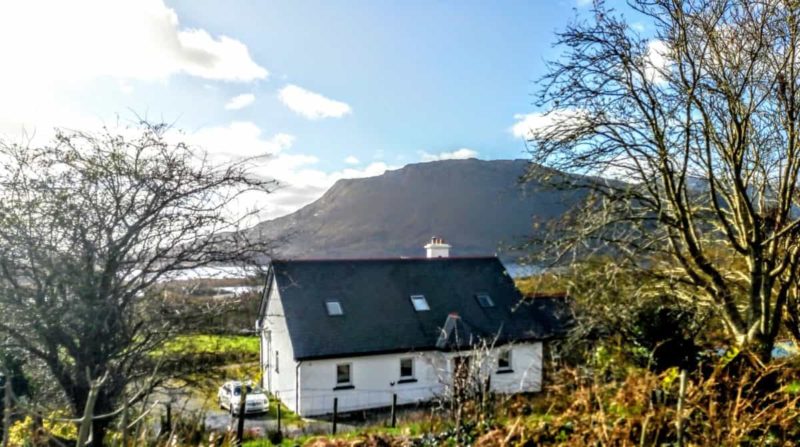 The Playboys
A young woman, Tara Maguire (Robin Wright) scandalizes her provincial Irish village in the 1950s by having a baby out of wedlock and refusing to name the father. This was filmed in the writer's home village of Redhills, County Cavan.
Dancing at Lughnasa
Five unmarried sisters make the most of their simple existence in rural Ireland in the 1930s. Dancing was filmed in the Wicklow Mountains and is part of the Irish Movie Tour in the area.
Rory O'Shea: Inside I'm Dancing
When the kinetic Rory moves into his room in the Carrigmore Residential Home for the Disabled, his effect on the home is immediate. Most telling is his friendship with Michael, a young man with cerebral palsy and nearly unintelligible speech. Somehow, Rory understands Michael and encourages him to experience life outside the confines of home.
5 Minutes of Heaven
The story of former UVF member Alistair Little. Twenty-five years after Little killed Joe Griffen's brother, the media arrange an auspicious meeting between the two.
High Spirits
When Peter Plunkett's Irish castle turned hotel is about to be repossessed, he decides to spice up the attraction a bit for the 'Yanks' by having his staff pretend to haunt the castle. Dromore Castle, County Limerick, stood in for Castle Plunkett in the film.
An Everlasting Piece
Colm is a Catholic and George is a poetry-loving Protestant. In Belfast in the 1980s, they could have been enemies…
Breakfast on Pluto
In the 1970s, a young trans woman, Patrick "Kitten" Braden, comes of age by leaving her Irish town for London, in part to look for her mother and in part because her gender identity is beyond the town's understanding.
Da
A New York playwright is summoned to Ireland to bury his father (his "Da"). Filmed in Dalkey and Bray county Dublin.
Fifty Dead Men Walking
Based on Martin McGartland's shocking real-life story. The film is set from 1988 until 1991, the time in which McGartland acted as an undercover agent within the IRA during The Troubles. In 1991, his cover was blown and he was kidnapped by the IRA, although he later escaped from interrogation and execution, and went into hiding.
Good Vibrations
A chronicle of Terri Hooley's life, a record-store owner instrumental in developing Belfast's punk-rock scene.
In the Name of the Father
A man's coerced confession to an IRA bombing he did not commit results in the imprisonment of his father as well. An English lawyer fights to free them.
Michael Collins
Movies about Irish independence – Neil Jordan's historical biopic of Irish revolutionary Michael Collins, the man who led a guerrilla war against the UK, helped negotiate the creation of the Irish Free State and led the National Army during the Irish Civil War. Try to ignore the absolutely horrendous accent of Julia Roberts.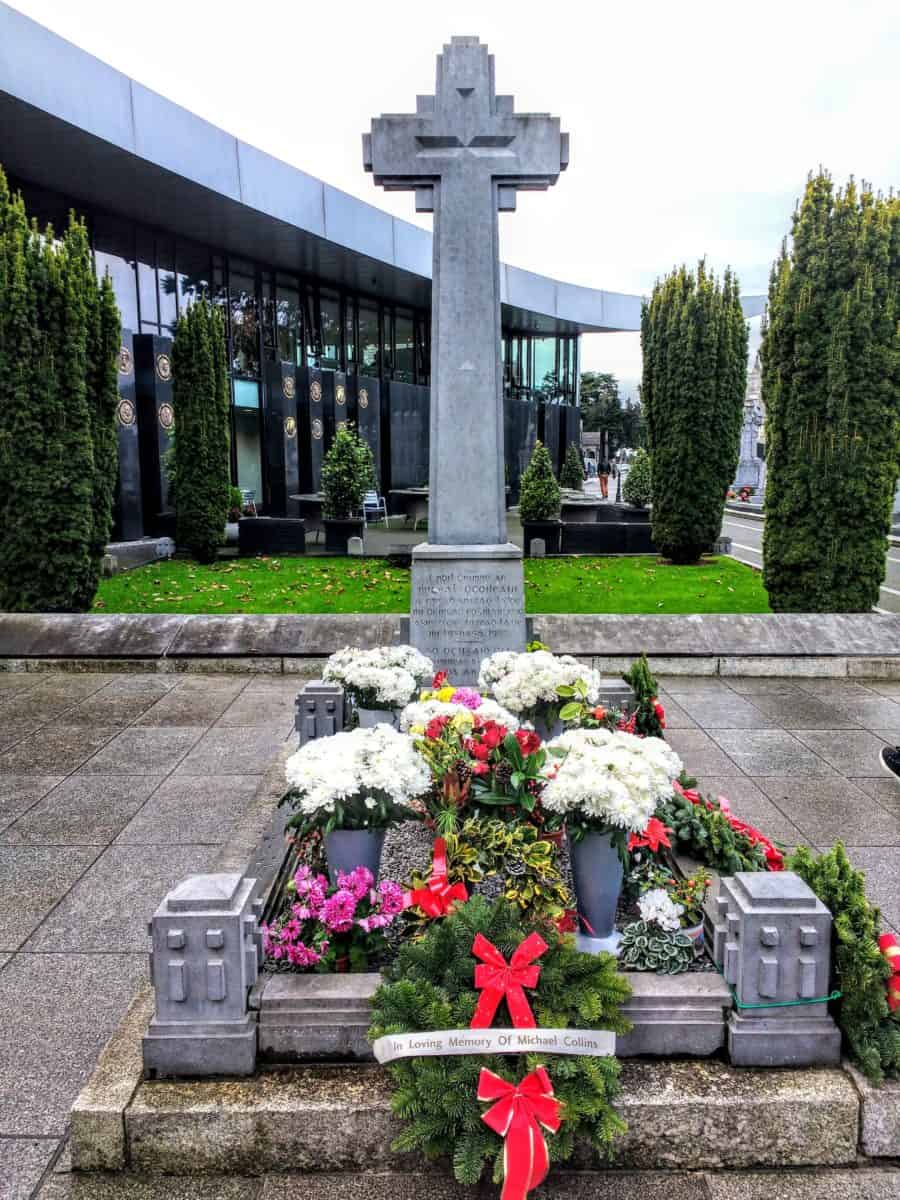 My Left Foot: The Story of Christy Brown
This is one of the best Irish movies of all time – Christy Brown, born with cerebral palsy, learns to paint and write with his only controllable limb – his left foot.
Ondine
An Irish fisherman discovers a woman in his fishing net whom his precocious daughter believes to be a selkie. Filmed in the gorgeous area of County Cork, Bere Island, Dursey Island and Puleen were some of the locations.
Want some different do's when visiting Dublin?
Once
A modern-day musical about a busker and an immigrant and their eventful week in Dublin, as they write, rehearse and record songs that tell their love story.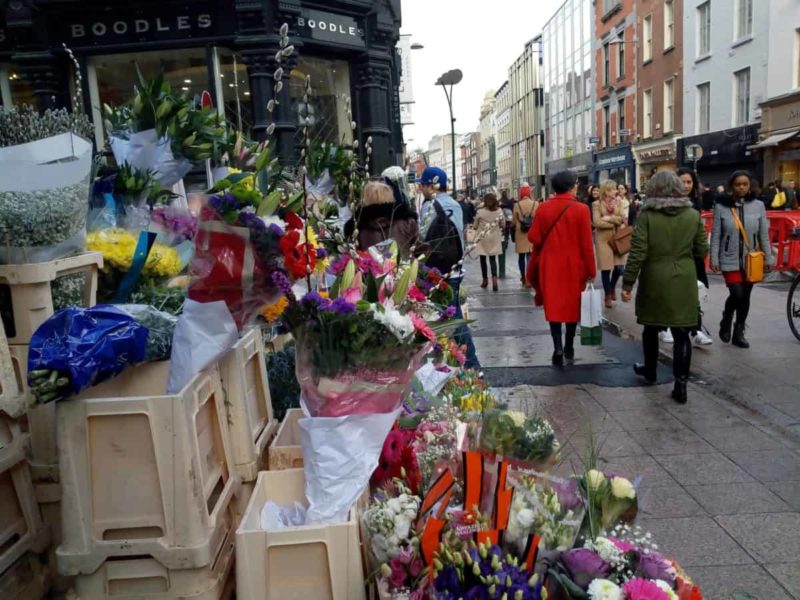 Philomena
A world-weary political journalist picks up the story of a woman's search for her son, who was taken away from her decades ago after she became pregnant and was forced to live in a convent.
Some Mother's Son
Based on the true story of the 1981 hunger strike in a British prison, in which IRA prisoner Bobby Sands. This was filmed in Skerries, Fingal and around County Dublin.
Sing Street
A boy growing up in Dublin during the 1980s escapes his strained family life by starting a band to impress the mysterious girl he likes.
The Boxer
Young Danny Flynn is released from prison after 14 years after "taking the rap" for the IRA and tries to rebuild his life in his old Belfast neighbourhood.
The Commitments
When Jimmy Rabbitte wants to start a band, he has open auditions at his house.
The Field
"Bull" McCabe's family has farmed a field for generations, sacrificing endlessly for the sake of the land. The ambush scene was filmed at Aasleagh Falls which is just north of Leenane village. The Falls are actually in Mayo and are part of the estuary of the River Erriff, which flows past Leenane and into Killary Harbour, home of Ireland's only Fjord, where much of the film was made.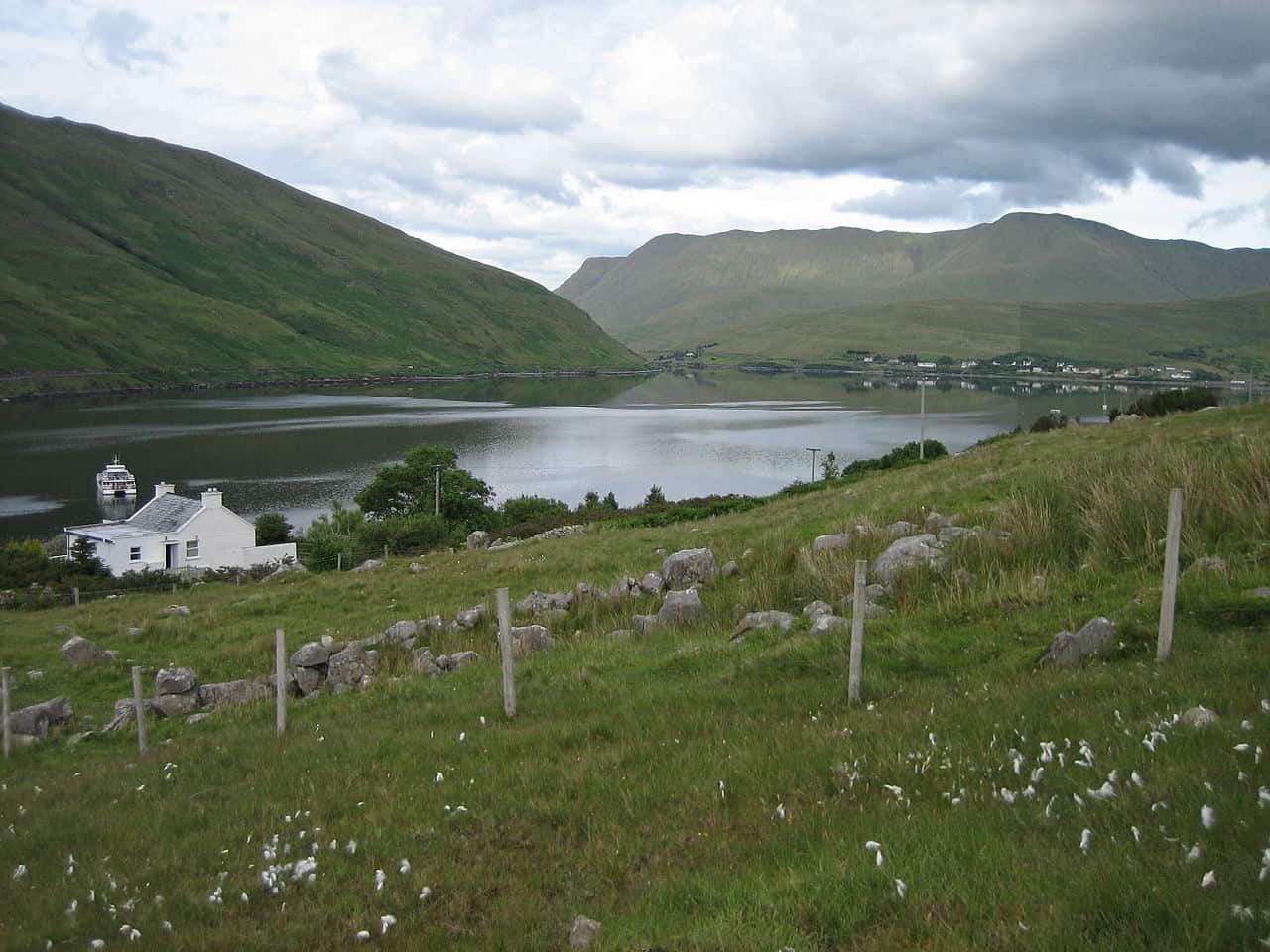 The Guard
An unorthodox Irish policeman with a confrontational personality is partnered with an up-tight F.B.I. agent to investigate an international drug-smuggling ring. This was filmed dominantly in Lettermore, Galway. Filming took place over a six-week period in Connemara, Leitir Móir, Leitir Mealláin (Lettermullen), An Spidéal, and Bearna with some scenes for filming in Wicklow and Dublin.
The Wind That Shakes the Barley
Against the backdrop of the Irish War of Independence, two brothers fight a guerrilla war against British forces. Filmed mainly in West Cork around the town of Brandon.
The Crying Game
A British soldier is kidnapped by IRA terrorists. He befriends one of his captors, who is drawn into the soldier's world.
The MatchMaker
Marcy is an assistant to Senator John McGlory, who is having problems with a re-election campaign. Desperate for Irish votes. The Matchmaker was filmed in Inishmore, Aran Islands, County Galway in particular Roundstone.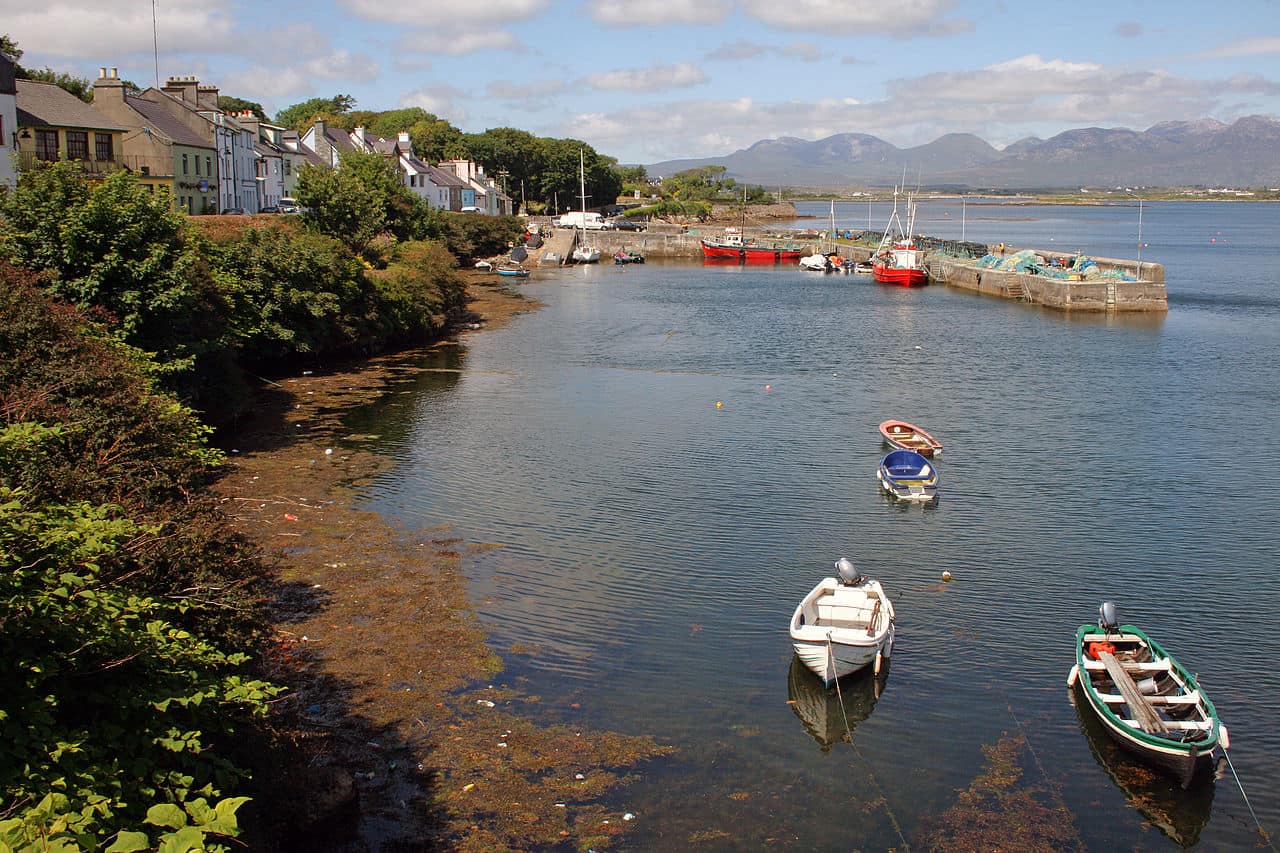 The Secret of Roan Inish
10-year-old Fiona is sent to live with her grandparents in a small fishing village in Donegal, Ireland. The Secret of Roan Inish was filmed on the rugged coastline of Donegal, near Portnoo and Rossbeg, in northwestern Ireland. The perfect Irish children's movie.
Titanic Town
A Belfast housewife takes up the peace cause which causes her family trouble with IRA sympathizers.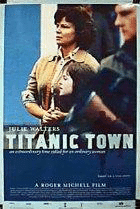 Veronica Guerin
An Irish journalist writes a series of stories about drug dealers.
The Van
The third instalment of Irish author Roddy Doyle's 'Barrytown Trilogy', following 'The Commitments' and 'The Snapper'.
The Snapper
Set in Ireland, Sharon Curley is a 20-year-old living with her parents and many brothers and sisters.
Eat the Peach
Two young Irish men are watching an old Elvis Presley movie in which a carnival cyclist performs an act called the Wall of Death. Transfixed, they decide to put together their own "Wall of Death."
War of the Buttons
The children of Ballydowse & Carrickdowse engage in battles in which they cut off the buttons, shoe laces, belts and braces of their captured opponents. This gets their opponents in trouble with parents. They go to battle in mass groups of dozens, wielding sticks & Slingshots. It's a battle of strategic skills for the opposing leaders, Including one scene in which the principal gang uses an ancient war trick to overcome their opponents with successful and itchy results.
A Love Divided
The true story of a Catholic man and his Protestant wife, and the events resulting in the Co. Wexford, Ireland community when the wife decides she doesn't appreciate being forced to send their daughter to a Catholic school, despite the local priest's insistence she is bound by the pre-marriage agreement she signed to raise any children as Catholic.
The Treaty
This is another great Irish movie that a reader brought to my attention. Sadly I can't find it anywhere to watch or purchase so I'm going to check my local library you never know your luck.
In 1921, the Anglo-Irish Treaty between the unrecognised Irish Republic and the British government is concluded after high-stakes negotiations. It stars Julian Fellowes (he of Downton Abbey fame) plays Churchhill, and Brendan Gleeson plays Michael Collins. It was a made-for-TV movie as an RTÉ – BBC co-production.
This is my Father
"Widowed Kieran Johnson is a lonely, middle-aged, Chicago-based high school history teacher who feels disconnected to his life. He decides to take a trip to his mother's small old hometown of Kilronan, County Galway, Ireland after he discovers an old photograph of her, she who now cannot speak due to a stroke, with a man he has never seen."
The film features Aiden Quinn and James Caan, Stephen Rea and John Cusack. Filmed in Ballynockam Wicklow, Dublin, Offaly and County Kildare. Again another one I can't find so I'm checking the library.
How to Cheat on the Leaving Cert
Another reader favourite How to Cheat on the Leaving Cert is a 1998 independent Irish film directed by Graham Jones, in which six teenagers devise a plan to cheat in their Leaving Certificate final school examinations. The film was shot in black and white after being hailed by critics it was sent out on theatrical distribution. Many well known Irish faces made cameo appearances and some commentators regard the 2004 American film, The Perfect Score, as a remake.
New Irish Films
Black 47
This film took over €1 million in the Irish box office making it the highest-grossing Irish film of the year. Set in Ireland during the Great Famine, the drama follows an Irish Ranger who has been fighting for the British Army abroad, as he abandons his post to reunite with his family.
Black '47 was filmed in Galway, Wicklow and County Kildare. Harristown House in Brannockstown, County Kildare was used for the Irish Constabulary barracks. Russborough House and Hollywood Village in Wicklow were central to many of the scenes. Connemara in Galway was used as the vast unspoiled backdrop for the rural scenes.
Rosie
A brilliant film on the housing crisis in Ireland. Rosie is trying to keep her family together when the landlord sells the house she is renting and as a result, she becomes homeless. Filmed in and around Dublin.
Jihad Jane
Filmed in Waterford and the US. In March 2010, two American women, including one who named herself 'Jihad Jane', were arrested in a number of high-profile arrests in Waterford, Ireland. Facing huge jail sentences, the two women pleaded guilty but now for the first time ever, with unprecedented access, Jihad Jane tells the story of the most absurd terror cell ever to come together.
Calm with Horses
Filmed across Clare, Galway City and Galway County ex-boxer Arm has become the feared enforcer for the drug-dealing Devers family, whilst also trying to be a good father to his autistic five-year-old son, Jack. Torn between these two families, Arm is asked to kill for the first time, and his attempt to do the right thing endangers everyone he holds dear.
Sea Fever
The crew of a West of Ireland trawler, marooned at sea, struggle for their lives against a growing parasite in their water supply. A good deal of the film was made at Ardmore Studios in Bray, Ireland. All of the scenes that take place inside the boat have been filmed in the studio. The production also took to several locations on the west coast of Ireland, including Clare and Galway along with the east coast specifically Wicklow Harbor.
When all is ruin once again
This is a documentary filmed over 7 years across Galway. 2010: a new motorway ploughs through a community in the west of Ireland, a glaring symbol of our modern age. Over the next 7 years the film weaves an epic tapestry of reflections from bog-lands, fire-sides, race tracks and hurling pitches; all while the country is hit by the worst economic crisis it has ever faced and the realisation that the way we are living on the planet is no longer sustainable dawns.
Dating Amber
Set in Ireland during the mid-90s, two closeted teenagers decide to stage a relationship in order to stop everyone from speculating about their sexuality. Filmed in Dublin
Intermission
Shot in Bray, Co Wicklow and with some Dublin scenes, this ensemble cast includes Colin Farrell, Cillian Murphy, Kelly McDonald and Colm Meaney romping through a Dublin cast as a criminal's playground. This dark comedy has it all. A tale of Double-decker buses crashing, revenge, kidnappings and ransom demands abound.
Calvary
In a dark Catholic confessional, an unseen man tells Father James he was horribly sexually abused as a child by a priest, promising to kill James at the beach the next Sunday (James is a good man whose death will hurt the Church more than would the death of an abusive priest). James has a week to arrange his affairs. His bishop leaves it to James to decide whether to notify the police.
Calvary was filmed on location in Sligo in 2012 and the film is enhanced by the beautifully wild backdrop that Yeats Country provides. You can take a day trip to visit some of the filming locations around Sligo including Streedagh Beach, Benbulben Mountain, Lissadell, Rockwood Parade, Easkey, Ballisodare and Strandhill.
Odd Man Out
Odd Man Out is a 1947 British film noir directed by Carol Reed, and starring James Mason, Robert Newton, Cyril Cusack, and Kathleen Ryan. Set in a Northern Irish city, it follows a wounded Nationalist leader who attempts to evade police in the aftermath of a robbery. It is based on the 1945 novel of the same name by F. L. Green.
The bar set was based on the Crown Bar in Belfast; contrary to some sources, it was a studio set built at D&P Studios in Denham, Buckinghamshire, and was not filmed in the real Crown. However, much of the film was shot on location: Exterior scenes were shot in West Belfast, although some were shot at Broadway Market in London.
Shake Hands with the Devil
Shake Hands with the Devil is a 1959 film starring James Cagney, Don Murray, Dana Wynter, Glynis Johns and Michael Redgrave. The picture was filmed in Dublin, and at Ardmore Studios in Bray, Ireland. The picture was based on the 1933 novel of the same title by Rearden Conner, the son of a Royal Irish Constabulary policeman.
The film is set in 1921 Dublin, where the Irish Republican Army battles the Black and Tans, ex-British soldiers sent to suppress the rebels.
Ulysses
Ulysses is a 1967 drama film loosely based on James Joyce's 1922 novel Ulysses. It concerns the meeting of two Irishmen, Leopold Bloom and Stephen Dedalus, in 1904 Dublin. The film was shot on location in Dublin on a modest budget. Although the novel is set in 1904, the film portrays the city as it was in the 1960s.
The Dead
Legendary director John Huston was seriously ailing when he came to film this James Joyce story. Although it's set in Dublin in the Republic of Ireland, the interiors for what turned out to be his final film were shot in a warehouse in Valencia, on I-5 north of Los Angeles.
The exteriors, though, really are Dublin. The house is, as specified in the original story, 15 Ushers Island, on the south quays of the River Liffey, at the James Joyce Bridge (opened in 2003) to Blackhall Place. Other genuine Irish locations include the Halfpenny Bridge over the Liffey; Temple Bar; Anglesea Street and Henrietta Street.
Rising of the Moon
A new one added to the list by a reader from 1956 this movie is based on a story by Lady Isabella Augusta Gregory "The Rising of the Moon" many local Limerick people were hired as extras and there is also a scene (at 1:00 in the trailer) where the Limerick Castle can be seen.
This film contains three vignettes of old Irish country life, based on a series of short stories. In the first "The Majesty of the Law," a police officer must arrest a very old-fashioned, traditional fellow for assault. The second "One Minute's Wait" is about a little train station and glimpses into the lives of the passengers. The final episode is "1921" and is about a condemned Irish nationalist and his daring escape. Sadly a difficult one to find on DVD but you might be able to track it down through your local library.
You can visit most of these places and see cinematic views of Ireland with your own eyes with a guided tour.
So there you have it my favourite Irish movies and some that my readers have suggested that I am working on watching. This is a great list to get you set for your visit to the Emerald Isle.
You might also like
Planning a dream trip to Ireland? Everything you need to know
Ultimate Wild Atlantic Way Route
Ireland's Ancient East – an epic road trip
Epic Game of Thrones Ireland road trip