All the best things to do in Killarney Ireland
For your trip to Ireland I have to recommend you visit Killarney town in southwest Ireland on the Ring of Kerry, in County Kerry, Ireland but what it lacks in size it makes up for in spirit, history, and culture. The city has everything from a castle to great pubs to drink in, fun outdoor activities, and some of the friendliest people you will ever meet! Here are all the things to do in Killarney that I recommend when you visit Ireland.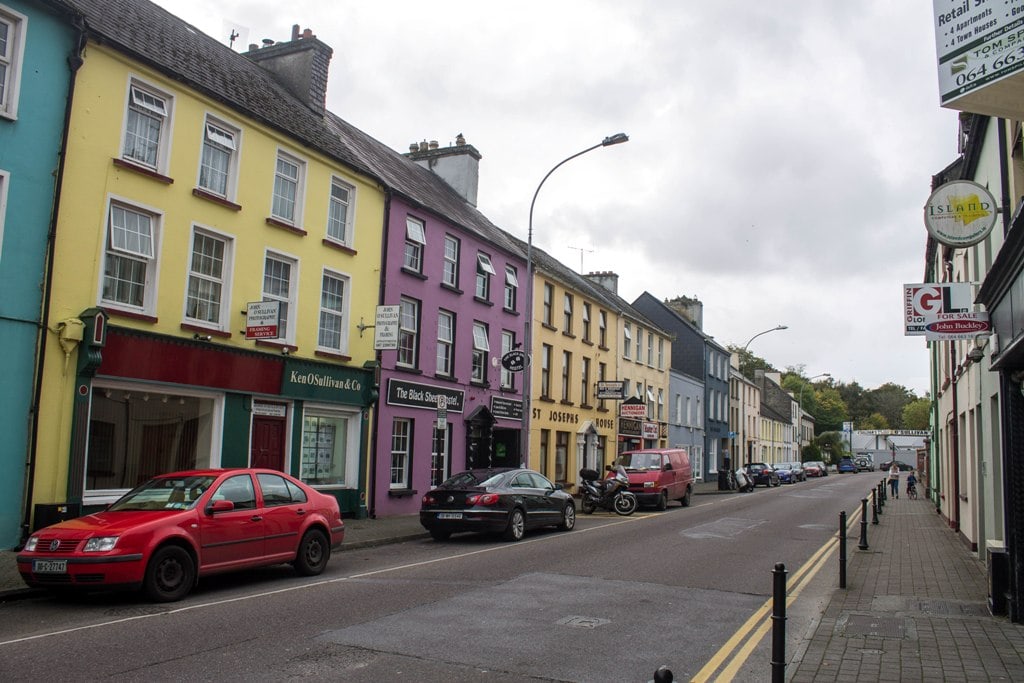 Your visit to Killarney is the perfect location to explore the top things to do including the Killarney Lakes and the Ring of Kerry. One of the best places in Ireland Killarney National Park's three famous lakes, Lough Lane, surrounded on all sides by the incredible natural scenery of lush Ireland. Things you must do in Killarney include hiking the Killarney National Park, taking in Ireland's history at Muckross House and most obviously hiring a jaunting cart to see the Park.
Xyuandbeyond is reader-supported. When you buy through links on our site, we may earn an affiliate commission. You can read my privacy policy here.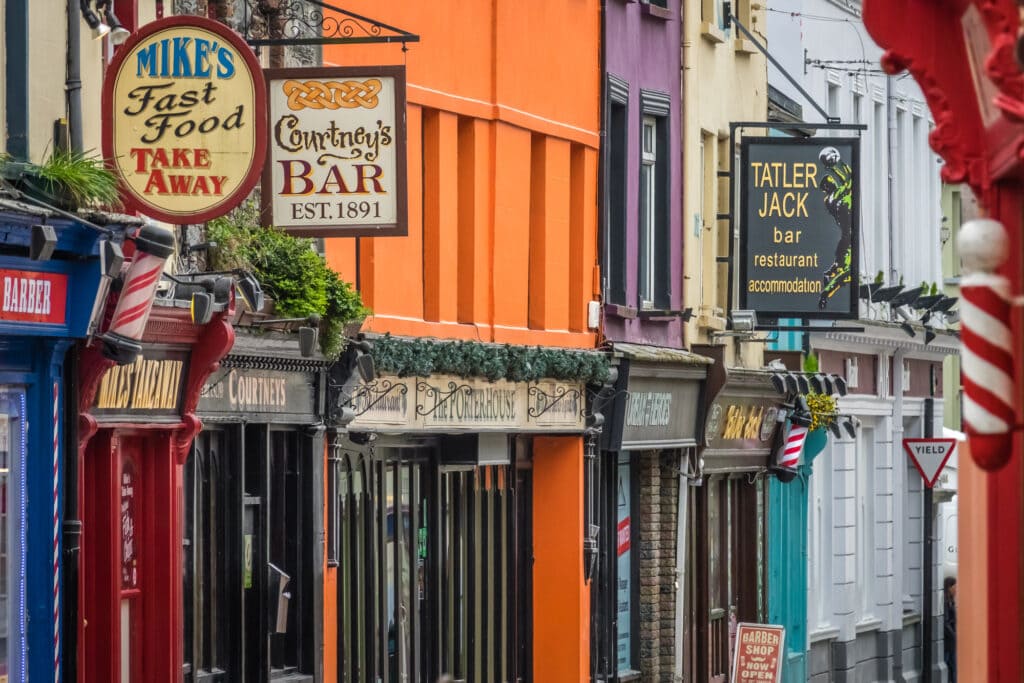 One of the best things to see in Killarney is the Killarney National Park. Killarney National Park is one of the biggest draws to the town and brings thousands of tourists to Killarney every year. The park itself is an outdoor lover's playground; waterfalls, lakes, rivers, wildlife, and woodlands make up roughly 40 square miles of the park. Killarney tourist attractions encompass fine dining, hiking, unbelievable scenery, stone circles neolithic history and so much more.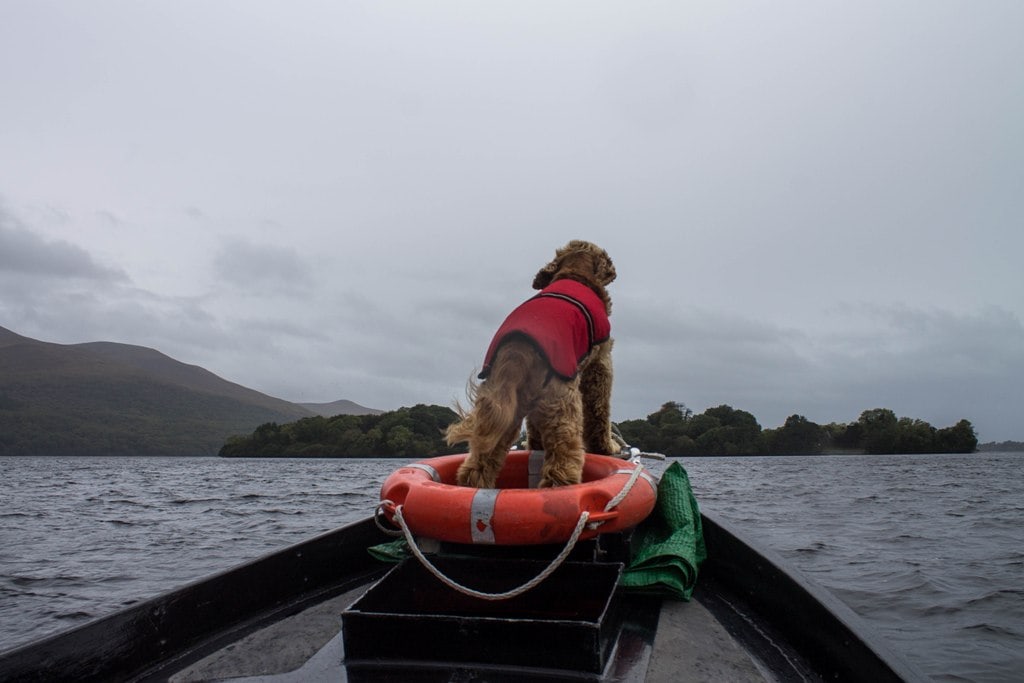 Even for those not enthralled by the magic of the outdoors, Killarney is an ideal version of the image that comes to mind when you hear "small Irish town". There are shops, restaurants, bookstores, and pubs – all painted in the warm, welcoming colours of old-town Ireland. Keep in mind this is not a definitive list of things to do but will give you a great start.
Things to do in Killarney
Read on for some firsthand tips and suggestions on how to plan out your itinerary for your much-needed visit to beautiful Killarney. There are so many places to visit in Killarney County Kerry you could spend your entire holiday in this one place visiting all the attractions in Killarney. It's also home to the Killarney National Park, which was the first national park in Ireland.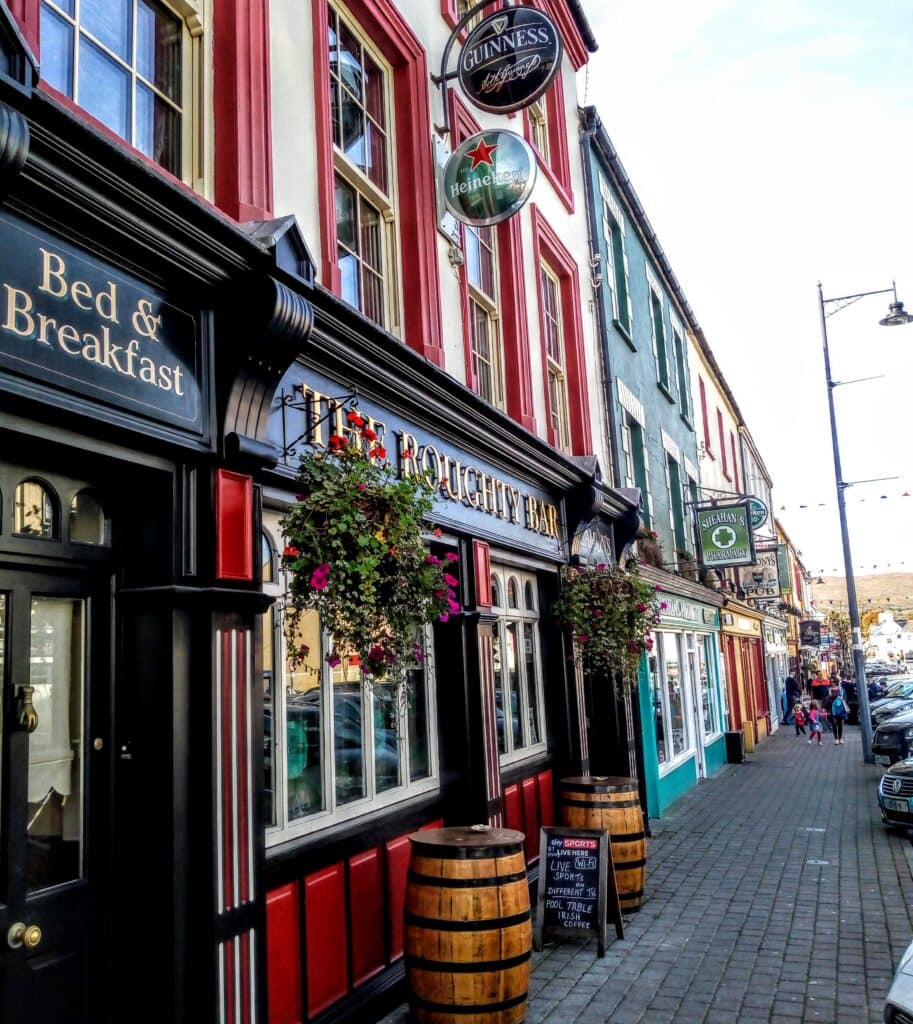 How to get to Killarney
The closest international airport to Killarney is the Cork Airport (ORK) which not many destinations outside of Europe fly into direct. Likely, you'll be re-routed to a larger international airport in Europe (Dublin, Heathrow, or Edinburgh), from which you can catch a European budget airline into Cork.
Once you make it to Cork it is a short 1.5-hour train ride from the closest station to central Killarney. You can also easily get to Killarney via bus or train from Dublin in about 3.5-5 hours.
How to Get Around Killarney
You made it! The town of Killarney is actually quite compact so getting around isn't too much of an ordeal. In fact, using your own two feet is a great option if you're just looking to explore the town. Though for anything not directly within the town centre you'll want to check out some other options.
Things to do in Killarney without a car have until now been rather difficult but there are now some options. You can now find both a Killarney Shuttle bus and hop on hop-off bus and of course, you could always take a bike ride or a Killarney Jaunting cart tour.
By far the most fun and liberating way to get around is on two wheels! There are bike rentals dispersed throughout the city with reasonable prices for day rentals (roughly 15€ for a full day), and most you can take into Killarney National Park too.
Another cheap option is to just hop on the Killarney Shuttle Bus. It makes its way from a handful of stops throughout the town (Fair Hill, Beech Road, Ross Castle, and Torc Waterfall to name a few), and also makes two trips a day to the Gap of Dunloe. You can also arrange for a direct pickup at your hotel!
| Routes | Price |
| --- | --- |
| Muckross Route | Single Ticket €5.00 |
| Gap of Dunloe Route | Single Ticket €5.00 |
| Ladies View | Day Ticket €10.00 |
| Ladies View & Gap of Dunloe | Day Ticket €15.00 |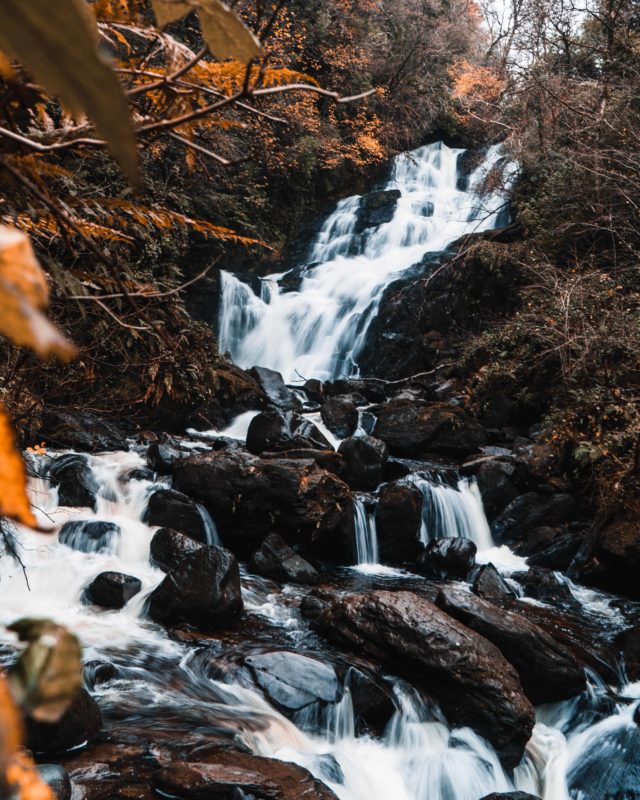 Fun things to do in Killarney
A favourite attraction in Killarney is taking a ride in the traditional "Jaunting Car". A horse-drawn carriage through Killarney National Park is something every visitor should make time for on their itinerary.
There are several cool activities to experience in Killarney. One option is to embark on a kayak adventure to Innisfallen Island. Another intriguing possibility is to pay a visit to the passionate individuals at Killarney Falconry. Additionally, you can challenge yourself by conquering the renowned Cardiac Hill.
Killarney Falconry
Killarney Falconry offers both group and private hawk walks, providing an opportunity to explore the breathtaking scenery of Killarney's lakelands while engaging in the remarkable activity of flying a hawk or a group of hawks. The folks at Killarney falconry will let you in on the secrets of these incredible wild birds. Witness the awe-inspiring moment as a hawk gracefully descends from a tree to land on your gloved fist. During each hawk walk, you'll have the undivided attention of a knowledgeable falconer and the company of a hawk or a team of hawks.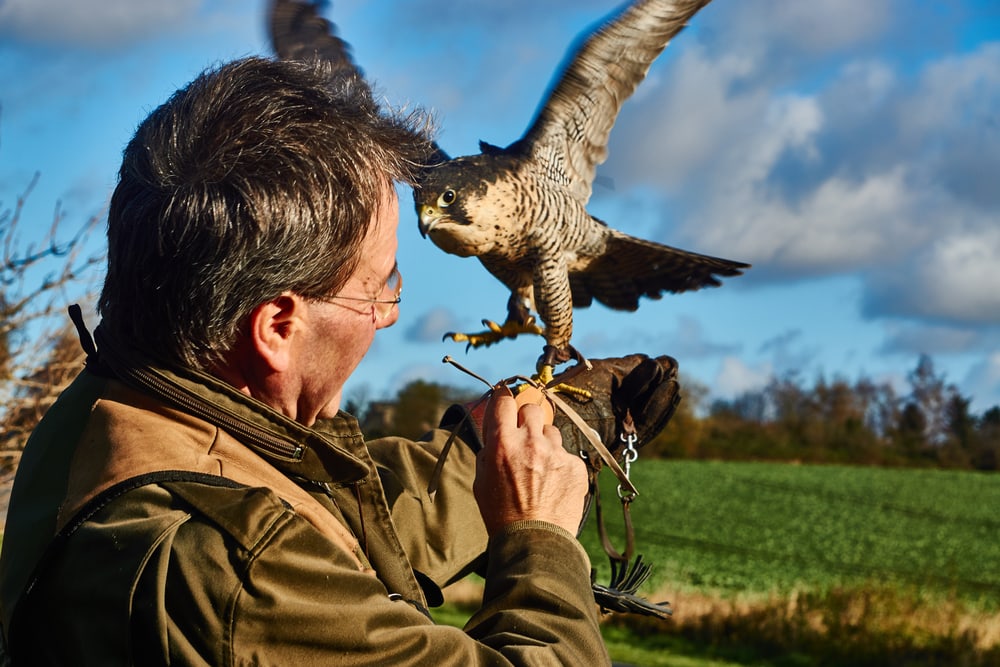 Cardiac Hill
Cardiac Hill presents a formidable challenge, featuring a steep ascent composed of numerous steps along the slopes of Torc Mountain. However, don't let this deter you from embarking on this exhilarating hike. When you finally reach the summit, your efforts will be rewarded with breathtaking panoramic vistas of the McGillycuddy Reeks, the Lakes of Killarney, and Killarney National Park.
Take a few moments to catch your breath and savor the surroundings before commencing your traverse across Torc's face. Along the way, immerse yourself in the captivating views, indulge in the scents of nature, and revel in the knowledge that you won't need to climb down instead take the rocky pathway through the forest to your starting point.
Jaunting car tours in Killarney
These are just a few of the types of Jaunting Car adventures you can have in Killarney through Killarney Jaunting cars.
The Gap of Dunloe Adventure & Lakes of Killarney Day TourLakes, Islands & Mountain Passes The ultimate Killarney adventure! A 14-mile voyage across all three of Killarney's lakes.
Killarney Jaunting Car Tour – Ross Castle Gaelic Chiefs & Legends Gaelic Chieftains and their Castles evoke the history of Ireland. Step back in time and climb aboard!
Best of Killarney Views & Brews Ales, Lakes & Castles Take in the extraordinary sights and sounds of the Killarney National Park whilst enjoying panoramic views of famous Killarney.
Best of Both Worlds From land and lake the traditional Jaunting Car and lake cruise provides a unique combination tour from which to experience the full range of scenery and history in Killarney.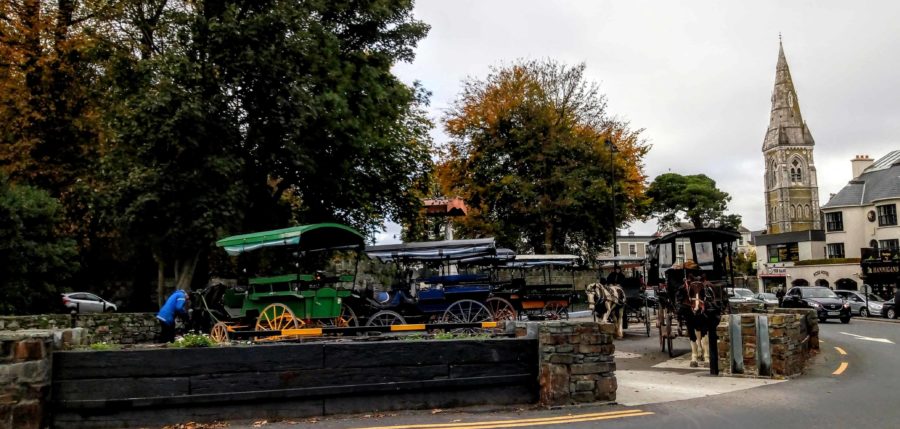 Killarney Ireland things to do
Explore Killarney National Park
First and foremost you should include a visit (or two) to Killarney National Park, which borders the town of Killarney and makes great day trips from Killarney Ireland.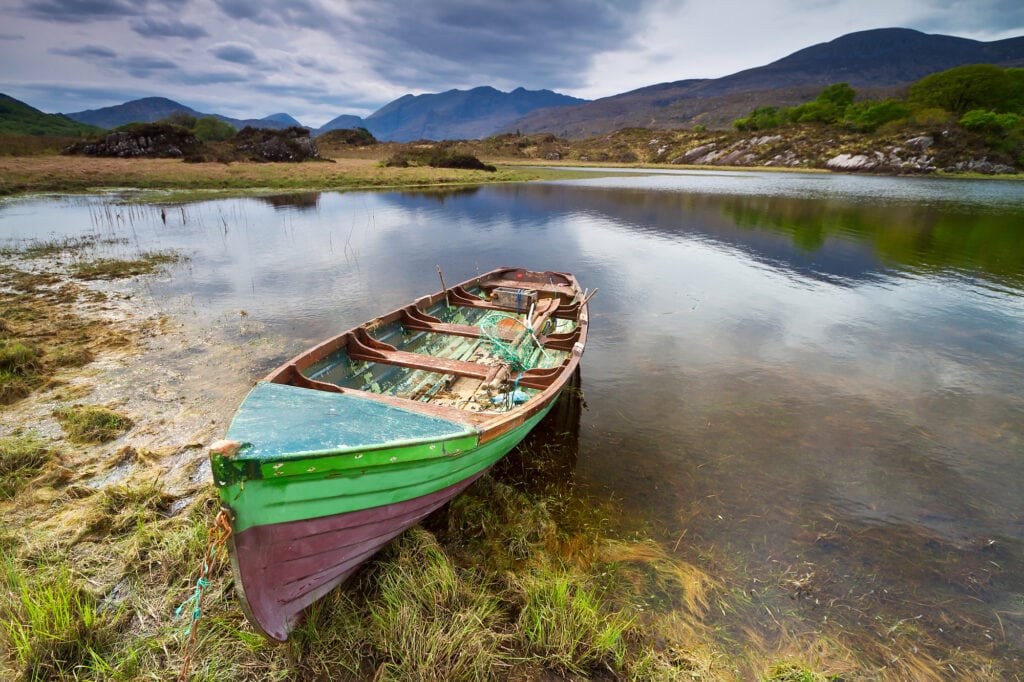 Killarney National Park is Ireland's oldest National Park (established in 1932) and features a landscape full of oak trees, woodland wildlife, mountain peaks, and the famous Lakes of Killarney.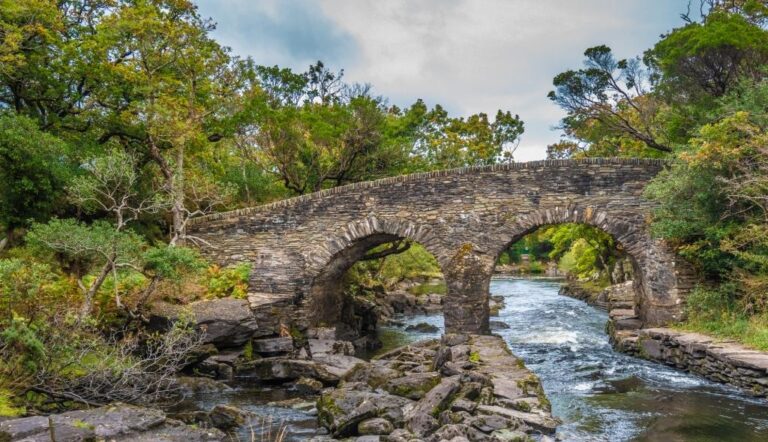 Around Killarney National Park you will spot some Irish wildlife as the Park also home to the only herd of Red Deer on mainland Ireland – another big draw to the park.
You can explore the park the old-fashioned way: on foot with a park map and comfortable walking shoes, or you can schedule some kind of a guided tour. The park itself offers guided tours in the form of a bus tour, jaunting car, or boat tour.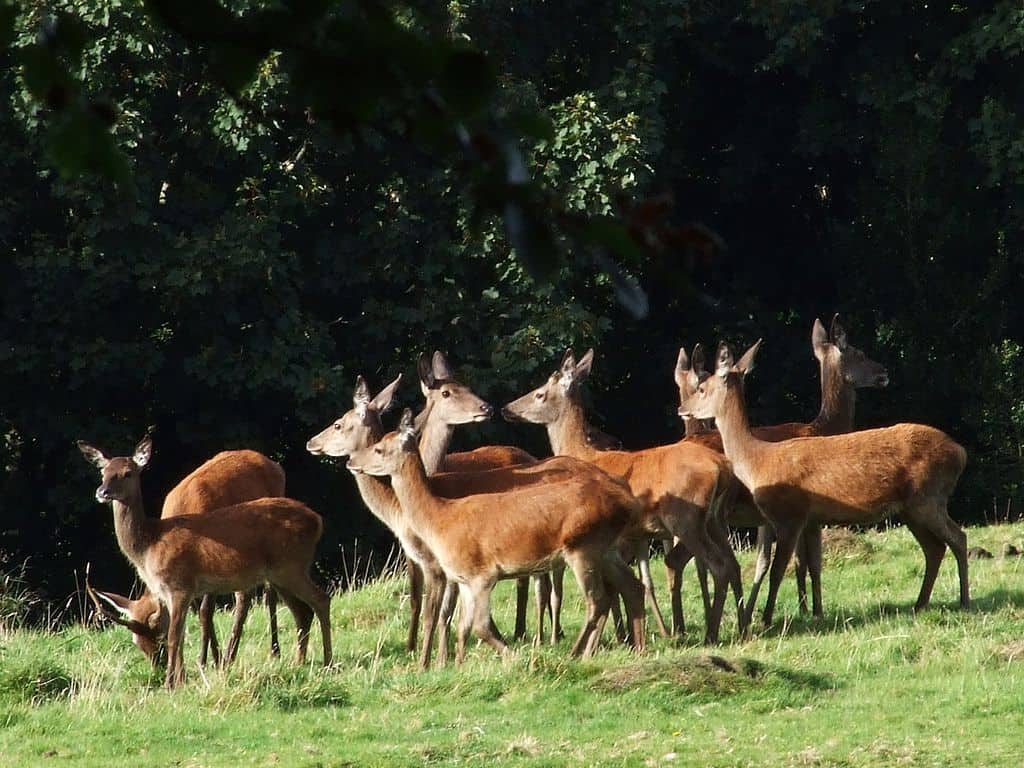 The Ring of Kerry and the Ladies View
A great way to start your sightseeing day and enjoy one of the best activities in Killarney is to tour the Ring of Kerry. If you're heading to Killarney National Park make a stop at Ladies View on the Ring of Kerry. Ladies View, is a 25-minute drive from Killarney, and you'll pass Muckross House and the Torc Waterfall on your way. It is an incredible lake-side viewpoint in the park that is most well known for its view of the winding rivers that make their way through the park's landscape.
Why is it called Ladies View in Kerry? It is named after Queen Victoria's Ladies in Waiting who were part of her entourage during her visit to Killarney in 1861.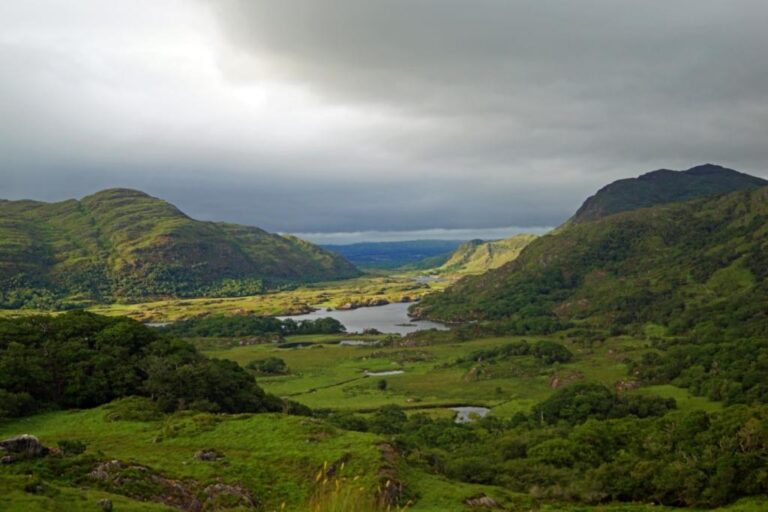 Try and visit as early in the day as possible as it can get pretty crowded come afternoon time (most tourists are following a guide map). For a truly splendid morning, there is a car park stop in at the Ladies View Cafe for a cup of coffee (or a spot of tea!) before settling into your morning view spot.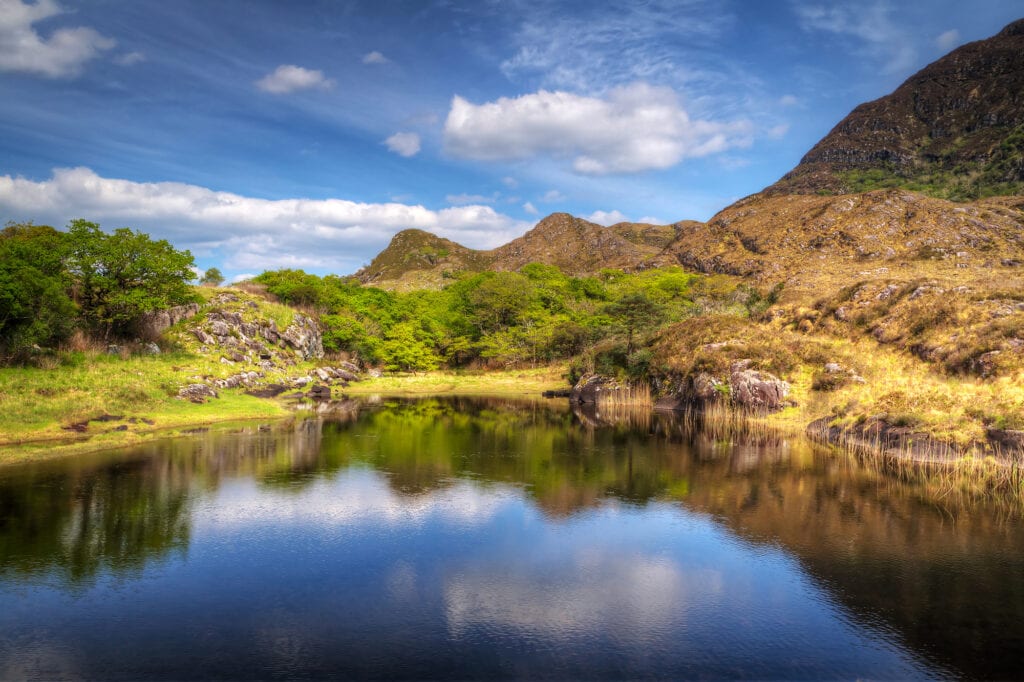 Muckross House
One of the top attractions in Killarney and just outside Killarney town center is the fascinating Muckross House. This Victorian mansion sits on the shores of Muckross Lake, in the middle of the three Lakes of Killarney and it includes a traditional farm, the Garden Restaurant, walled gardens, weavers, potters and a lovely shop to buy all the gifts you need to take home.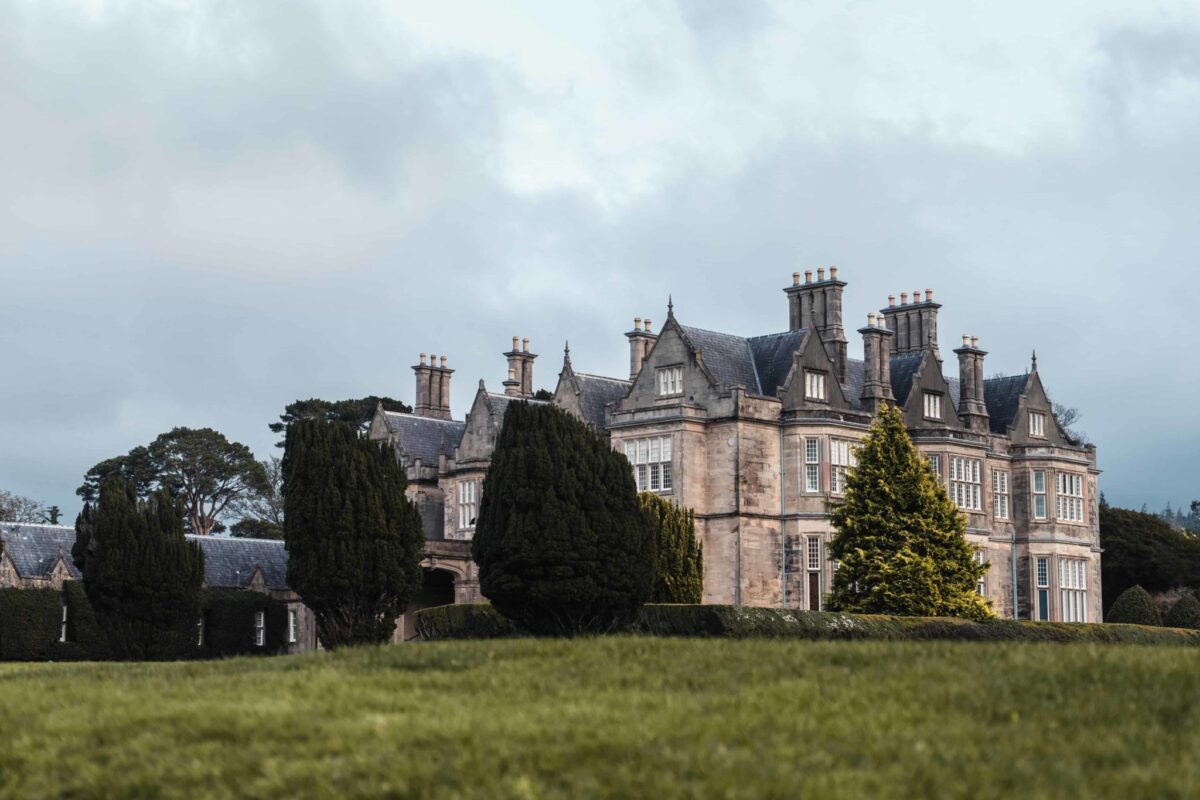 A true treasure of Killarney National Park, Killarney House and Gardens is a precious vestige of the 18th century. The original Killarney House was known as one of Ireland's finest homes of the period. A sumptuous place, with dozens of apartments and valuable furnishings.
However, the manor house suffered a terrible fire in 1913… razing the building to the ground in its entirety, with the exception of the stepped gardens and some of the original gate pavilions. The tour begins at the manor house, where you can visit the apartments, admire the period furnishings and learn more about the Earls of Kenmare who built the house.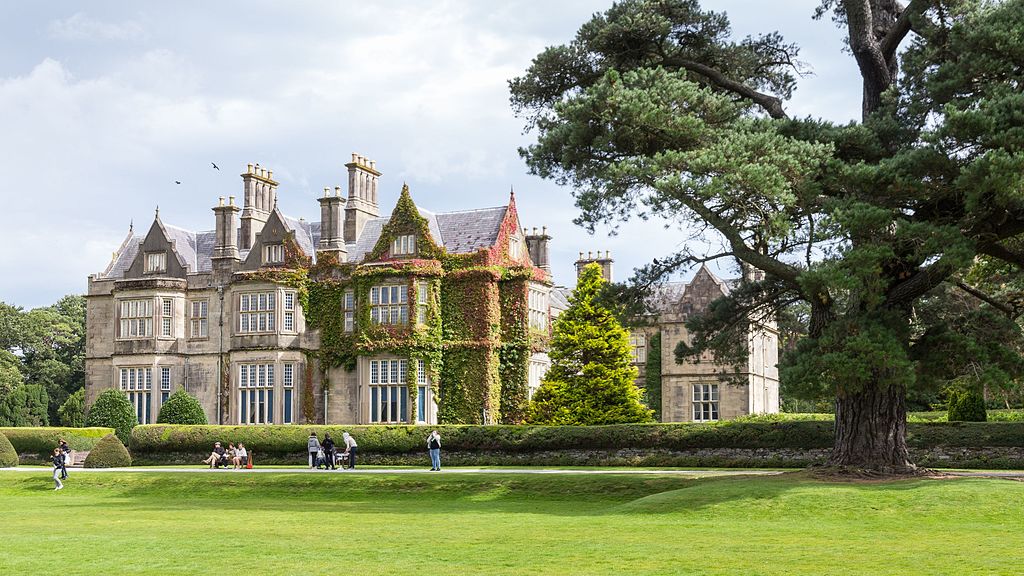 Next is the museum dedicated to Killarney Park. You'll discover its history, geology and ecosystem, as well as the special characteristics of its flora and fauna. It's all explained in an educational way, with the help of digital installations.
Outside you can wander the manor's gardens. These have been restored in the spirit of the property's early days. Trees, colorful flowers and lovely views of Killarney Park, with Lough Leane, thick forests and majestic McGillycuddy Reeks.
Muckross Abbey
A few minutes from Muckross House you will find Muckross Abbey. Muckross Abbey was the burial place of local chieftains, and in the 17th and 18th centuries, the three Gaelic poets, Geoffrey O'Donoghue, Aodhagan O'Rathaille and Eoghan Rua O'Suilleabhain. The graveyard in the grounds surrounding the Abbey is still in use with a number of burials there each year.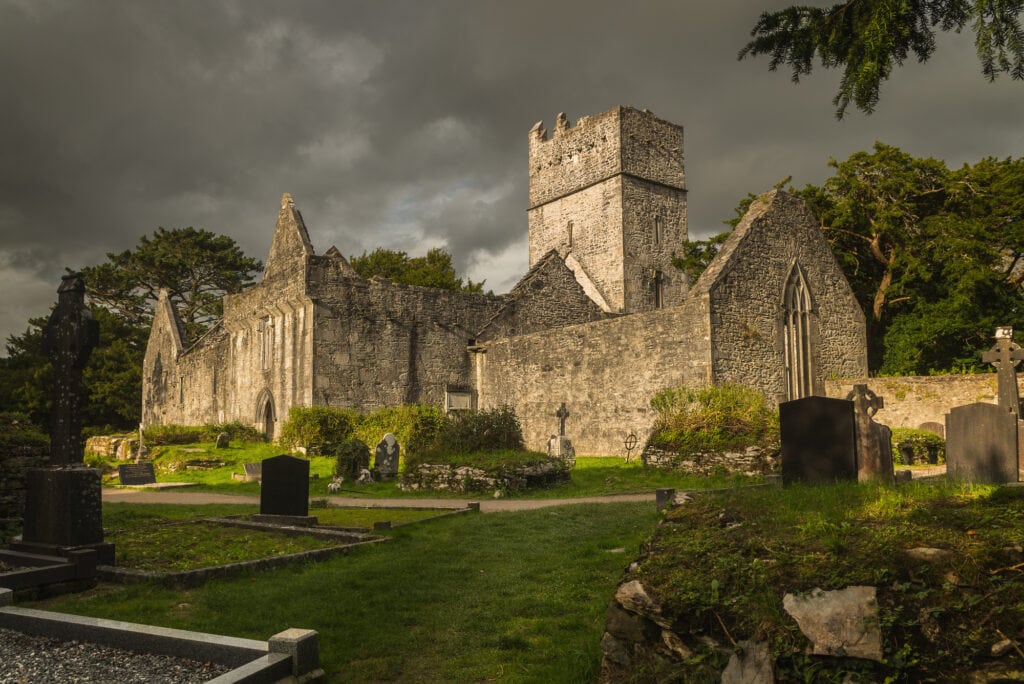 Muckross Abbey is also where you can take photos of the iconic tree growing in the ruins of the Abbey.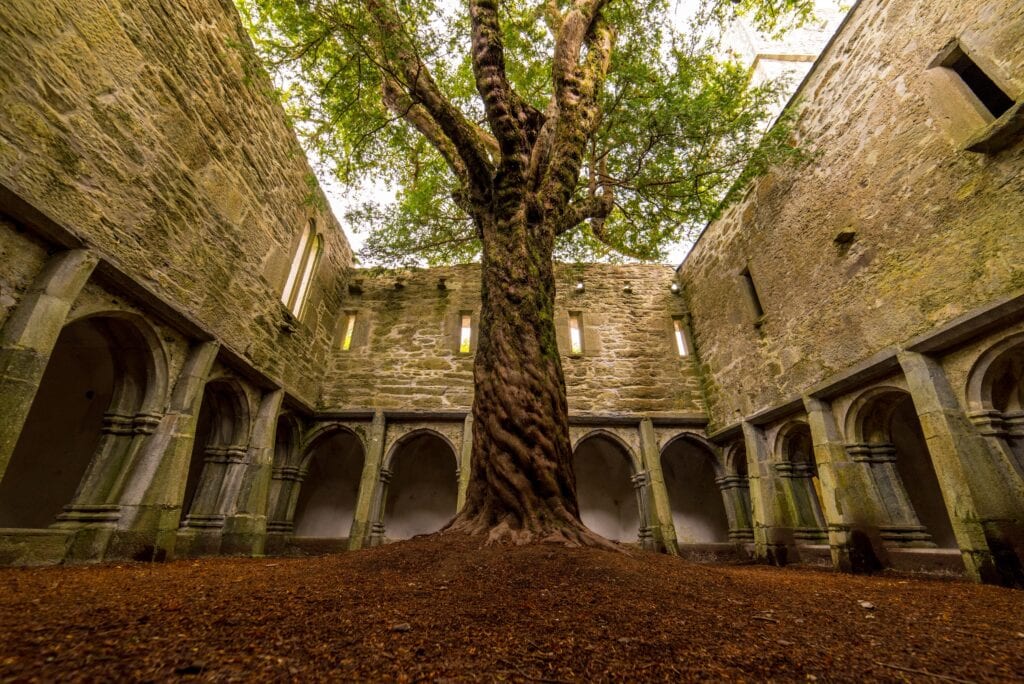 The Meetings of the Water
This is one of the places of interest in Killarney on the Ring of Kerry that doesn't make the bucket list this is where the 3 beautiful lakes of Killarney meet "in the middle". This is best seen when walking the trail or biking.
It is what it says on the tin, it's the point in which the 3 beautiful lakes of Killarney meet "in the middle".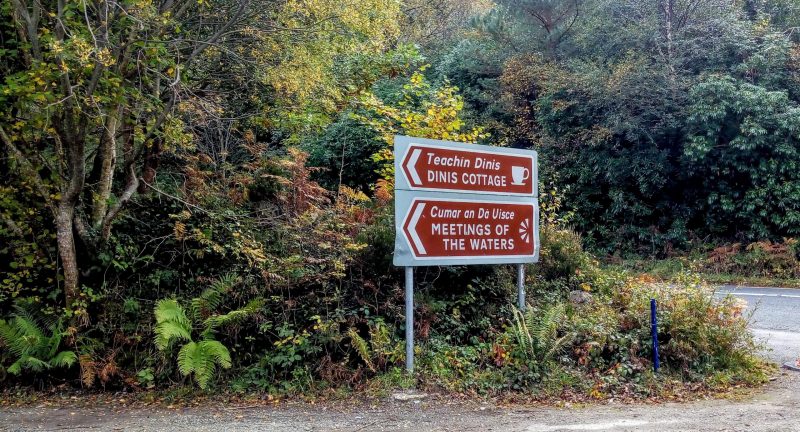 Torc Waterfall
One of the best places to visit and absolutely one of the most beautiful places in Ireland the Torc Waterfall is also in Killarney National Park and is a beautiful highlight to see for yourself while you're in town. The waterfall itself is 20 meters high and 110 meters long and is certainly one of the biggest draws of the park.
To see the waterfall at its peak performance you'll want to schedule your visit during the rainy season when the falls are booming! If you are a walker or hiker take the Torc Mountain Walk a 7.4-mile loop trail. Considered a moderately challenging route, it takes an average of 4 h 37 min to complete and worth it for its stunning view of Killarney.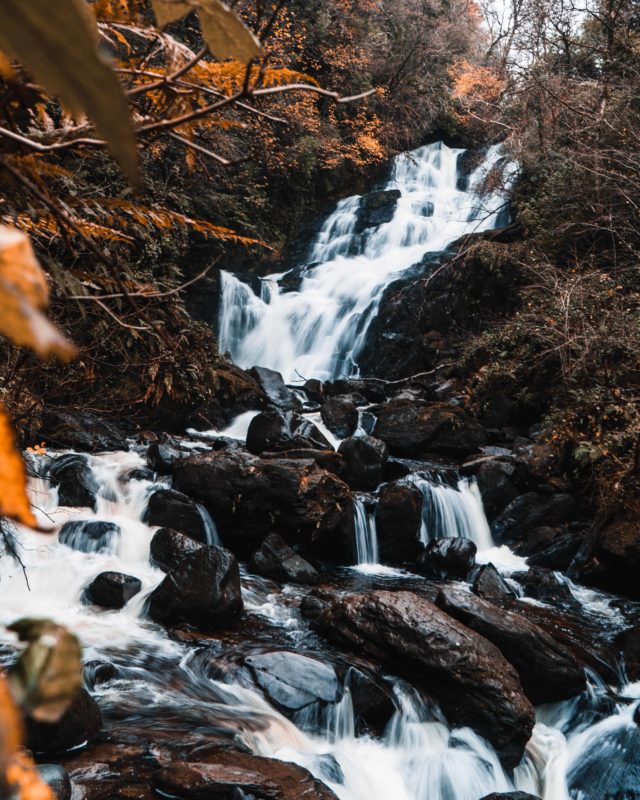 Climb Carrauntoohil
Carrauntoohil is the highest mountain in Ireland and stands at about 1,038 meters above sea level. It is around a 45-minute drive to get to the mountain and the climb could take you anywhere from 4 to 6 hours. The Devil's Ladder is probably the easiest route – I say that tongue in cheek because it's a 12 km hike.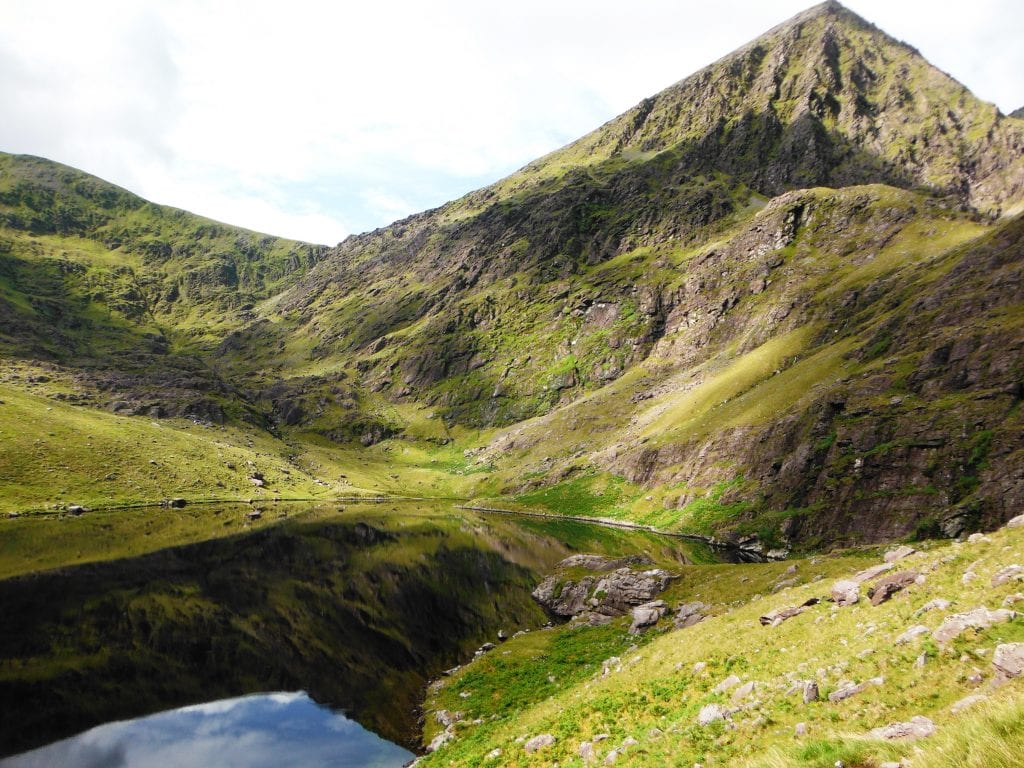 Ross Castle
While you're milling about the park, be sure to get a glimpse of Ross Castle, an epic ruin of a 15th-century fortress on the edge of Lough Leane (one of the Killarney lakes) . You can schedule a guided tour through the fortress (these are offered seasonally) or observe from the outside.
If you fancy staying in a castle for a night or two and spoiling yourself silly there are several castles near Killarney to stay in. Or maybe you want to explore some haunted castles?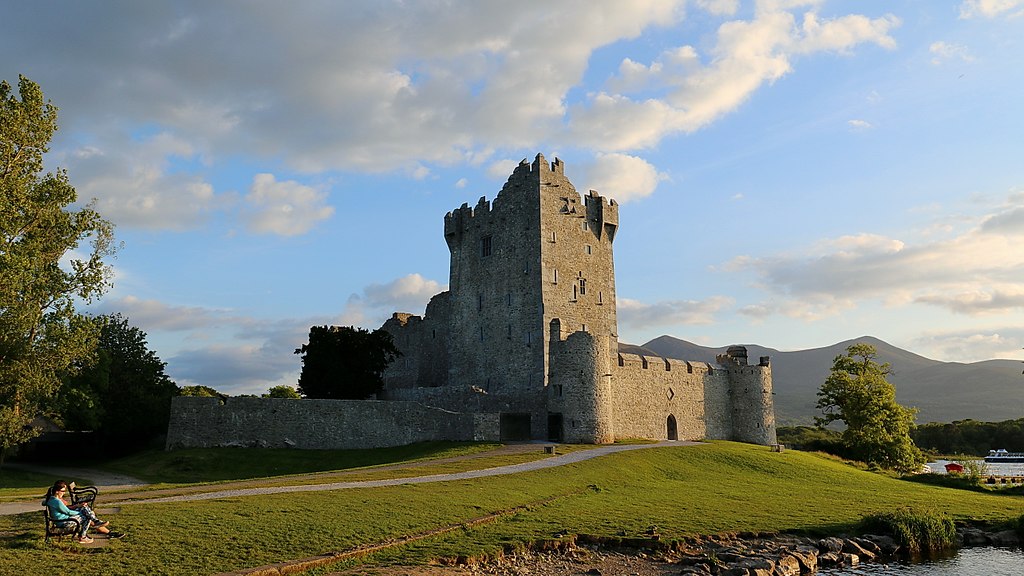 Ross Castle is right on the edge of Lough Leane Lake, which is the largest of the three Lakes of Killarney. If you're making your way through the park on your own, packing a picnic and enjoying the lakeside view is a fun option. You can also do a boat tour on Lough Leane!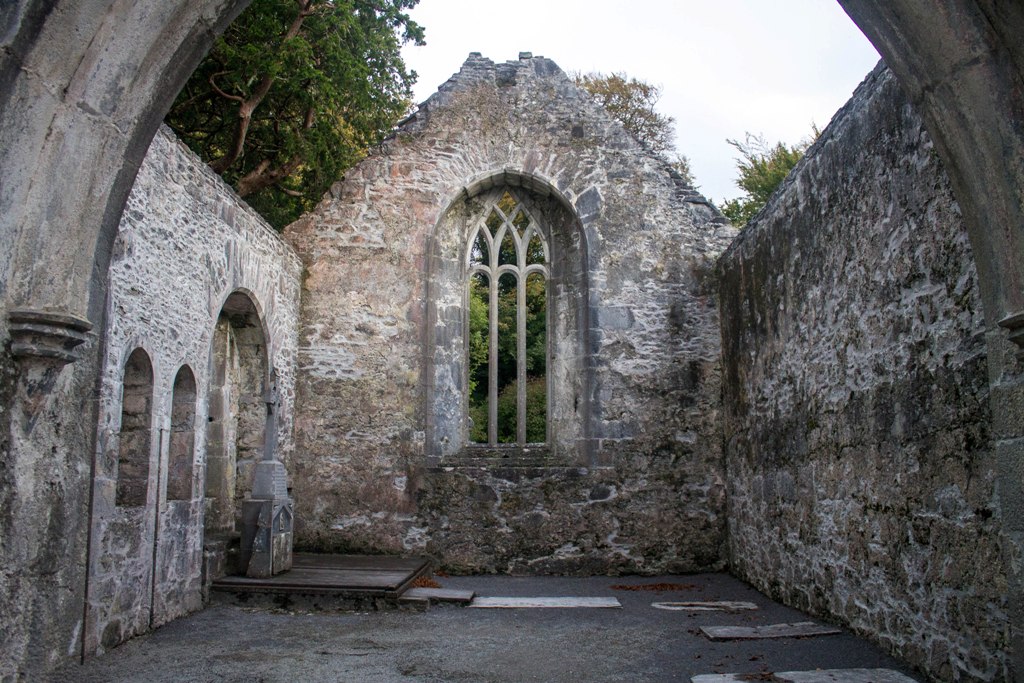 Gap of Dunloe
For a cool experience outside of Killarney National Park, head to the Gap of Dunloe. The Gap, right next to Black Lake, is a narrow mountain pass that separates the two major mountain ranges that run east-west through Ireland.
The scenery at the Gap of Dunloe is unreal, you'll feel like you're in a Lord of the Rings movie. Truly epic.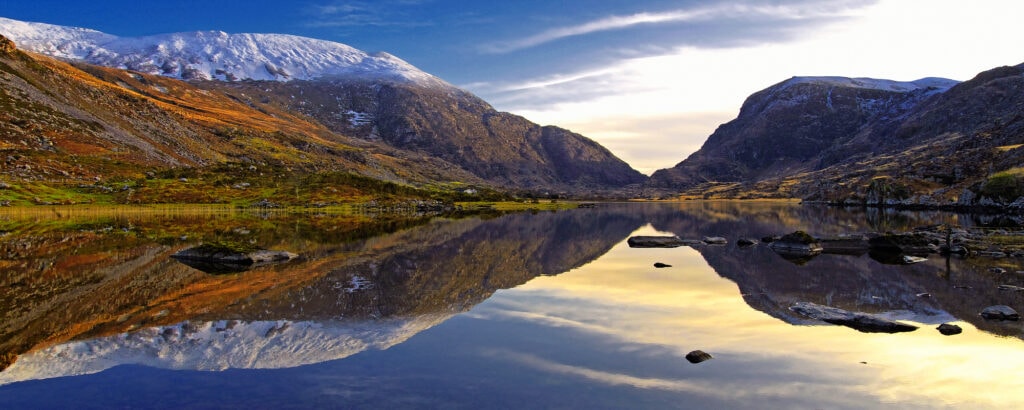 Stone Circles of Kerry
Found all over Ireland and dating back tens of thousands of years Irish stone circles tend to be much smaller than places than stone circles found in Britain. Many are on private land and can be difficult to find and hard to get to. There are over 20 stone circles in Kerry and this is one of the free things to do in Killarney.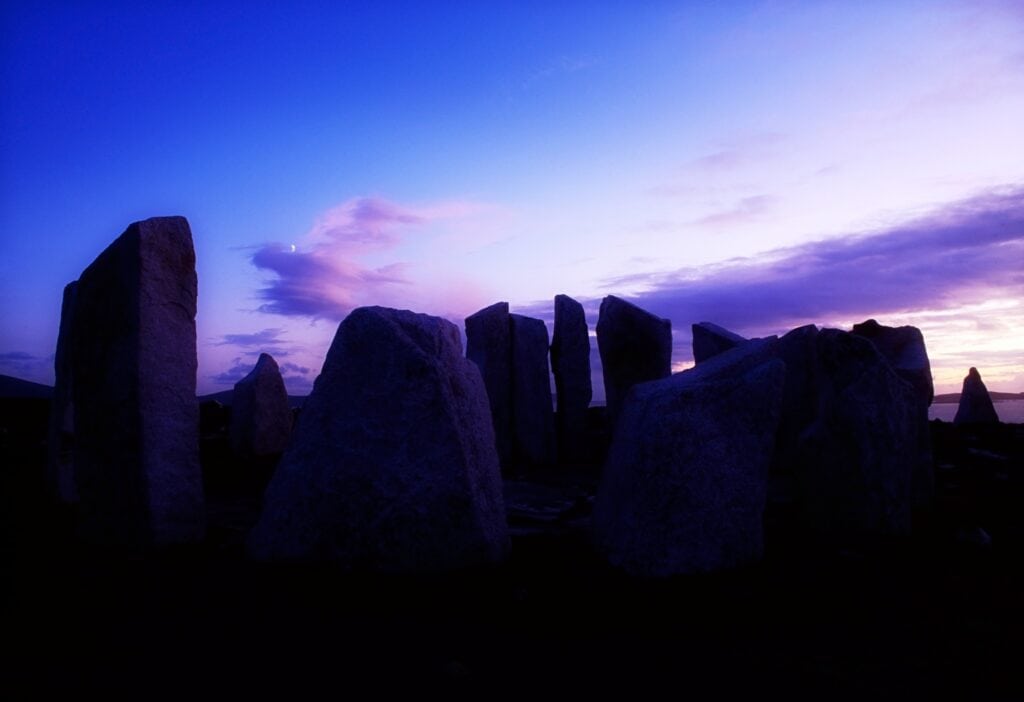 Downtown Killarney
If you're looking for the quintessential small Irish town experience you will certainly find it in downtown Killarney!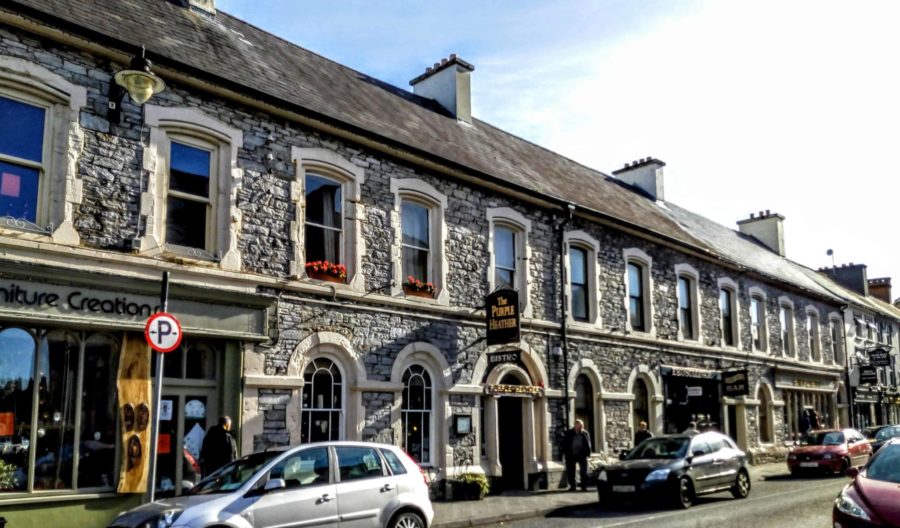 The main streets through town are cosy and winding, bordered by brightly coloured shops, restaurants, bookstores, sweet shoppes, cathedrals, and pubs that all have a welcoming charm emanating from them. You will feel the urge to go into every place you pass – don't fight that urge!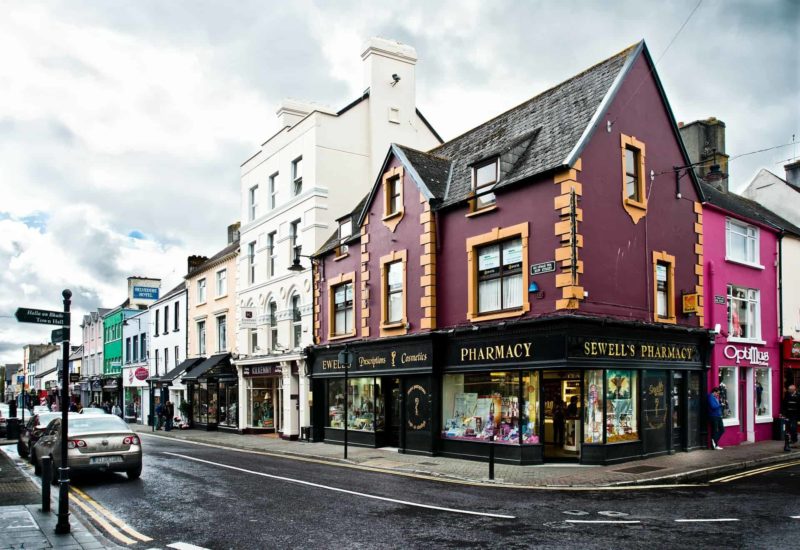 The Aran Sweater Market is a favourite stop for tourists in the area. To satisfy your sweet teeth, Mr McGuire's Olde Sweet Shop!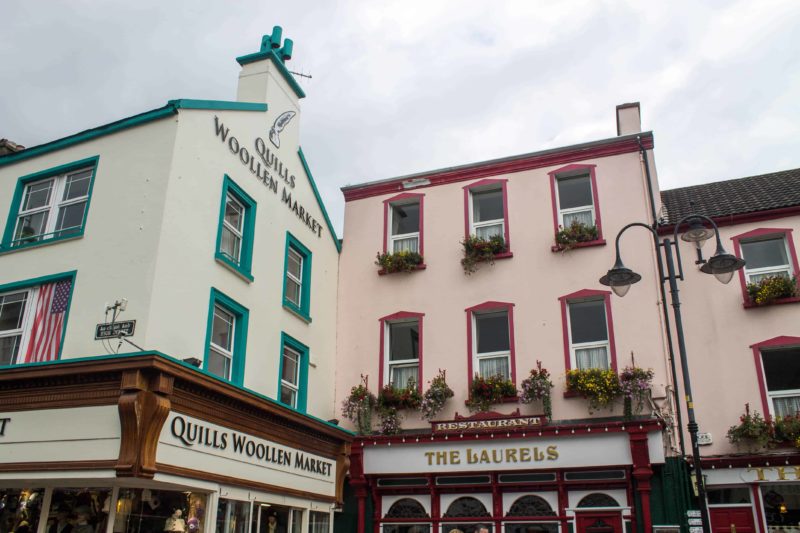 Due to its close proximity to Killarney National Park and the fact that it was one of the first Irish towns to embrace tourism, there is surprisingly a lot to do in this compact little town; shopping, eating, drinking…drinking and eating…you get it.
Best Pubs Killarney
Killarney is one of the best and most popular destinations for tourists and travelers visiting Ireland. Almost every bar and pub in Killarney has live music, at any given time of day, week, month, or year. Killarney is known for its lively pub scene, where you can enjoy traditional Irish music, friendly atmospheres, and a great pint of Guinness. Here are some of the best pubs in Killarney:
Courtney's Bar: Located on Plunkett Street, Courtney's Bar is a popular traditional pub with a cozy interior and a warm ambiance. It's known for its live music sessions, friendly staff, and extensive selection of drinks.
Murphy's Pub Killarney: Situated on College Street, Murphy's Bar is a charming and authentic Irish pub. It offers a relaxed atmosphere, traditional music sessions, and a wide range of Irish whiskeys and beers.
The Shire: Inspired by J.R.R. Tolkien's "The Lord of the Rings," The Shire is a unique and themed pub on High Street. It's a must-visit for fans of the series and offers a cozy setting, delicious food, and a great selection of drinks.
Killarney Grand: Located on Main Street, the Killarney Grand is a lively pub that combines traditional Irish charm with a vibrant atmosphere. It hosts regular live music performances and offers a fantastic range of drinks, including local craft beers.
O'Connor's Traditional Pub: Situated on High Street, O'Connor's is a family-run pub that exudes old-world charm. With its traditional decor, friendly staff, and live music, it provides an authentic Irish pub experience.
Tatler Jack: Located on College Street, Tatler Jack is a popular spot for locals and visitors alike. It features live music, a lively atmosphere, and a wide range of drinks, including craft beers and artisan gins.
The Laurels: Situated on Main Street, The Laurels is a historic pub with a warm and welcoming atmosphere. It's renowned for its live music sessions, friendly service, and hearty pub food.
The Danny Mann Pub: Found on New Street, The Danny Mann Pub is a renowned spot for live music and entertainment. It offers a cozy interior, traditional Irish sessions, and a great selection of drinks.
The Killarney Brewing Company: If you're a craft beer enthusiast, don't miss The Killarney Brewing Company on Muckross Road. It's a microbrewery and taproom that offers guided tours, tastings, and a variety of locally brewed beers.
The Failte Hotel Bar: Located on College Street, The Failte Hotel Bar is a vibrant pub with a welcoming atmosphere. It hosts live music performances, serves a range of drinks, and offers a menu of tasty pub grub.
These are just a few of the notable pubs in Killarney, and each offers its own unique charm and atmosphere. Whether you're seeking traditional music, a cozy ambiance, or a lively pub experience, you'll find a great spot to enjoy in Killarney.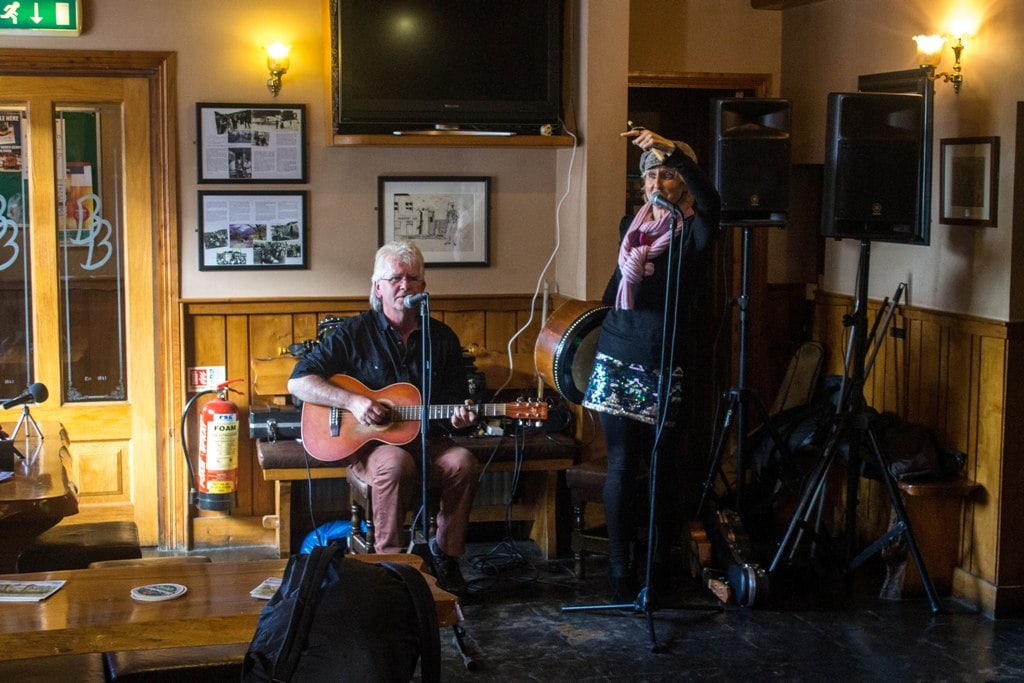 Sit down and relax with a pint while you enjoy an early evening serenade or get rowdy with a few shots of whiskey, sing along with the late-night band, and see where the night's shenanigans take you!
Things to do in Killarney – Where to Eat in Killarney
Downtown Killarney has some great food options!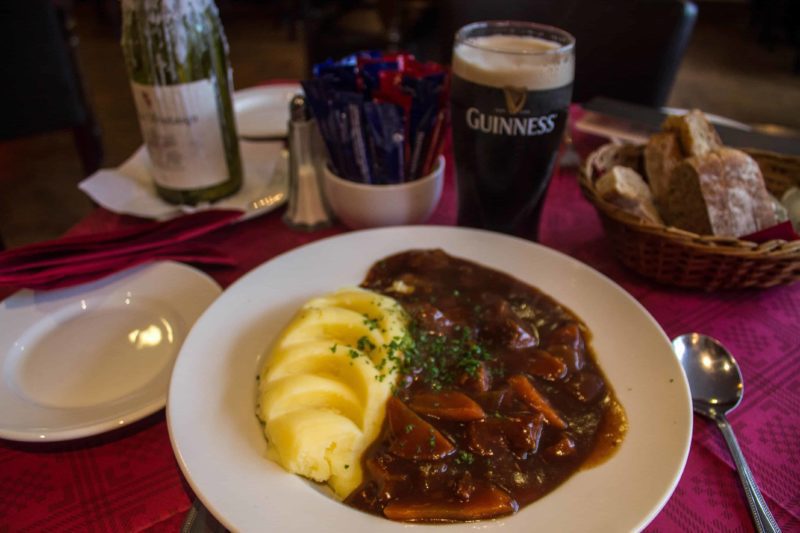 To fuel up for the day you can grab a good pastry at almost any cafe in town. For something exceptionally good in the area, Noell's Retro Cafe has a variety of homemade menu items like sandwiches and cakes which you can enjoy on their outdoor garden patio or tucked away in a cosy nook inside.
For those looking for a hearty lunch Quinlans Seafood Bar features a fresh fish menu for reasonable prices right in the downtown area. They serve fresh lobster, fish and chips, smoked salmon, and some amazingly fresh chowder.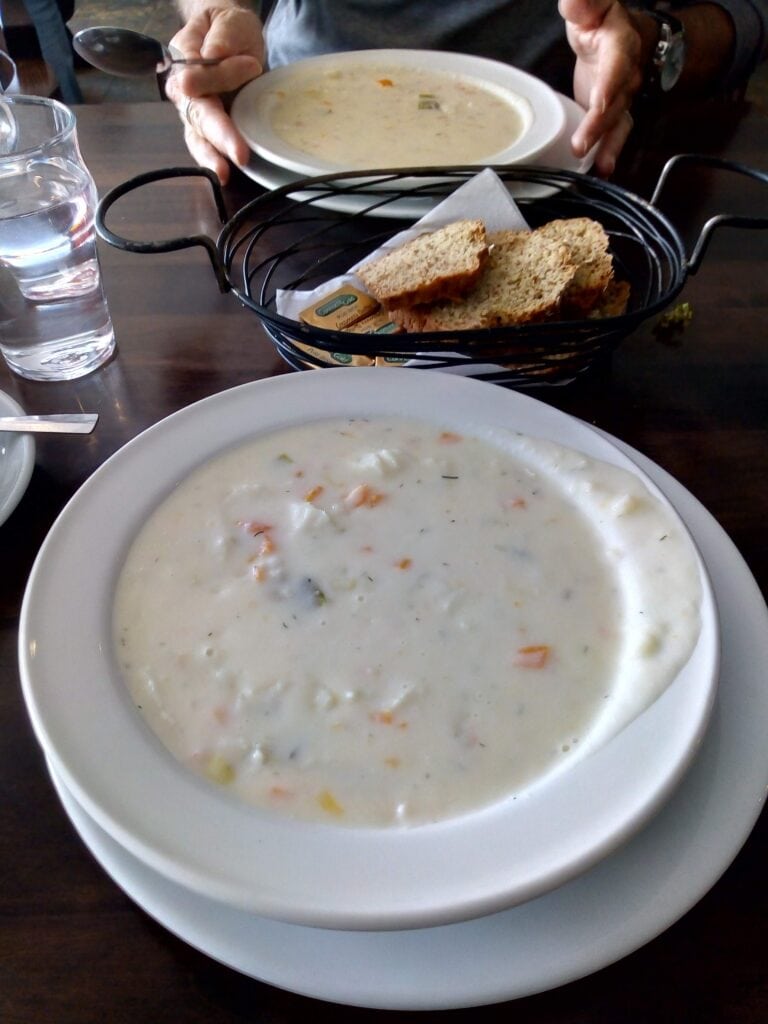 Ready to treat yourself to a nice dinner out on the town? Cronins Restaurant looks like any old Irish pub and restaurant from the outside, but inside they serve elegant, traditional Irish dishes that will blow you away!
Bricín: Located on High Street, Bricín is a popular choice for traditional Irish cuisine. They specialize in hearty dishes such as Irish stew, seafood chowder, and traditional boxty (a potato pancake). The restaurant has a warm and welcoming atmosphere, with a focus on using locally sourced ingredients.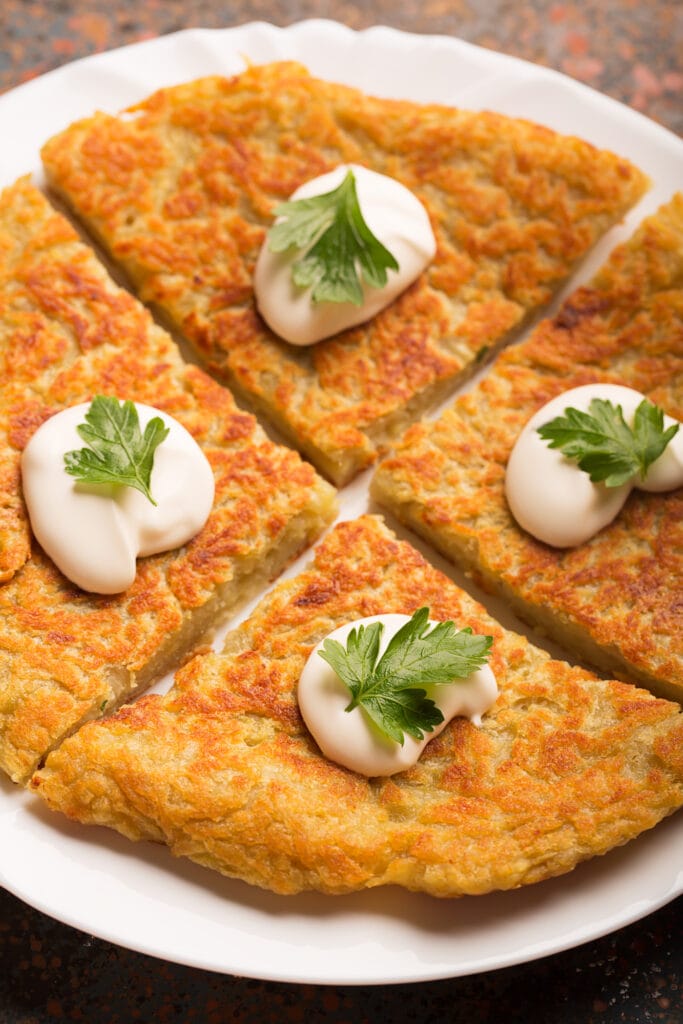 Rozzers Restaurant: Situated in The Killeen House Hotel on Muckross Road, Rozzers is an award-winning restaurant known for its exceptional food and elegant setting. The menu offers a fusion of Irish and international flavors, with a focus on using local and seasonal ingredients. It's an excellent choice for a special occasion or a memorable dining experience.
Places to Stay in Killarney
Since the town is so small, finding hotels in Killarney close to the centre of town won't be difficult (or too pricey). You can find a gorgeous Irish Cottage to stay in or why not do some glamping in the area?
A fun boutique hotel with starting rates of around $100/night, Scotts Hotel is a great option! Their bright, modern design makes for a more casual environment and certainly a nice place to call home for a few nights.
The Courtyard Restaurant has floor-to-ceiling windows and serves Irish and International Cuisine. Scott's Bar & Courtyard offers food from 12:30 till 21:00 daily. Scott's Bar & Courtyard offers light lunches and live music every night. Live music is played in the Courtyard of the hotel.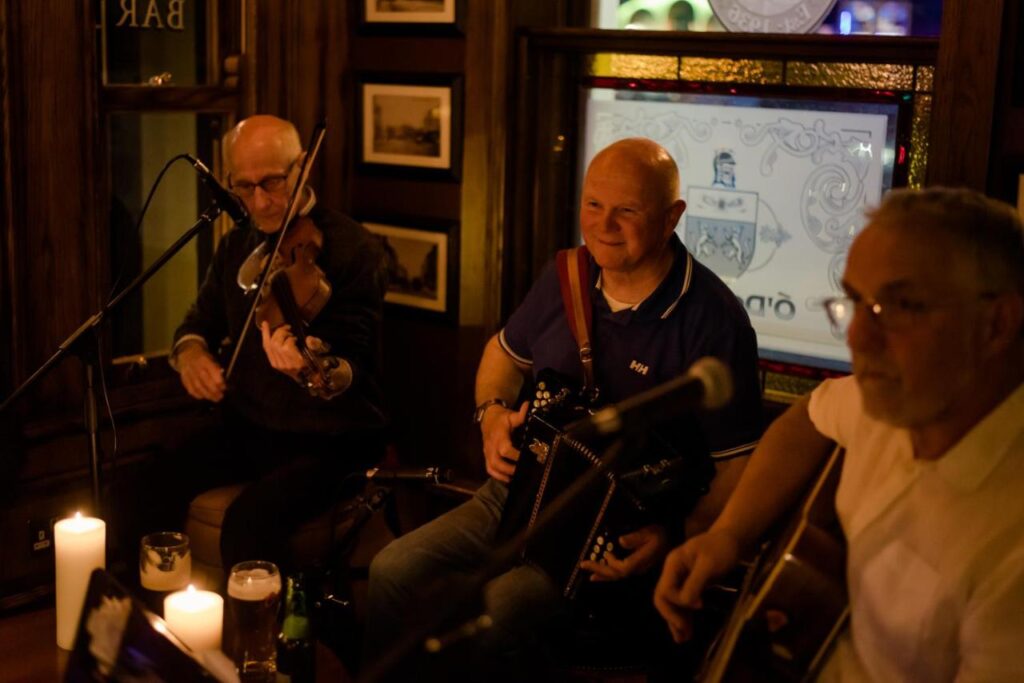 Wanting something a bit more luxurious? The Killarney Park Hotel is an upscale, luxury accommodation in town. A 5-star, high-end hotel with an indoor pool, extravagant decorations and a few antique elements add a unique charm to the hotel.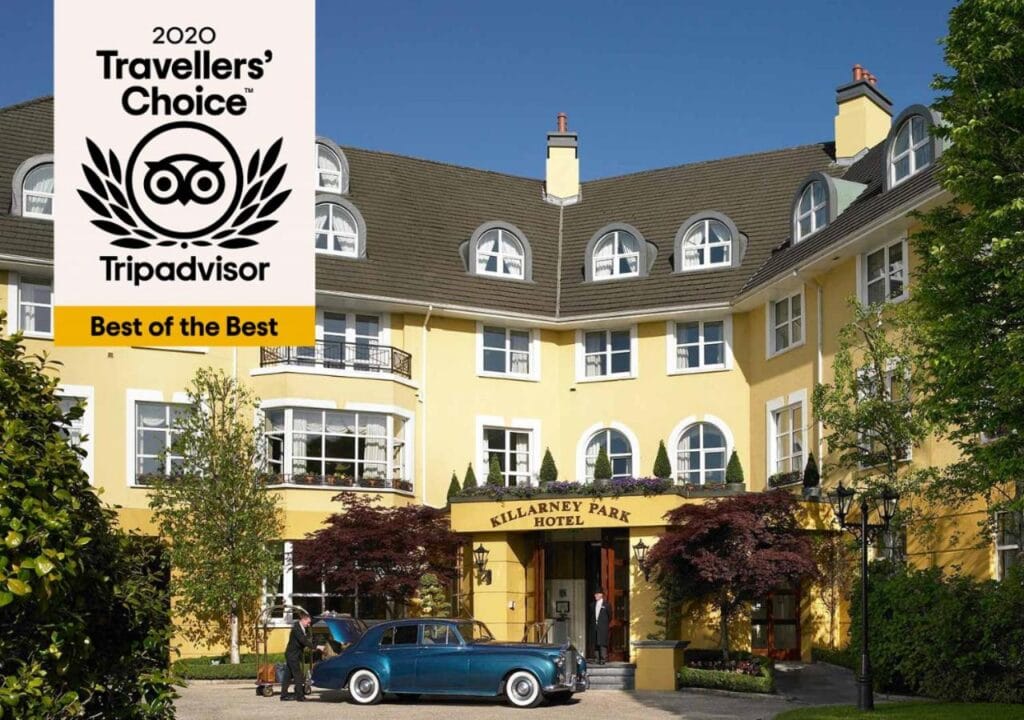 Probably the most sought-after accommodation in Killarney though is at The Lake Hotel. The Lake Hotel is located within Killarney National Park, right along the edge of Lough Leane Lake, and for such a prime location the nightly rates are surprisingly not that absurd. If you have the opportunity and the budget to stay here you absolutely should.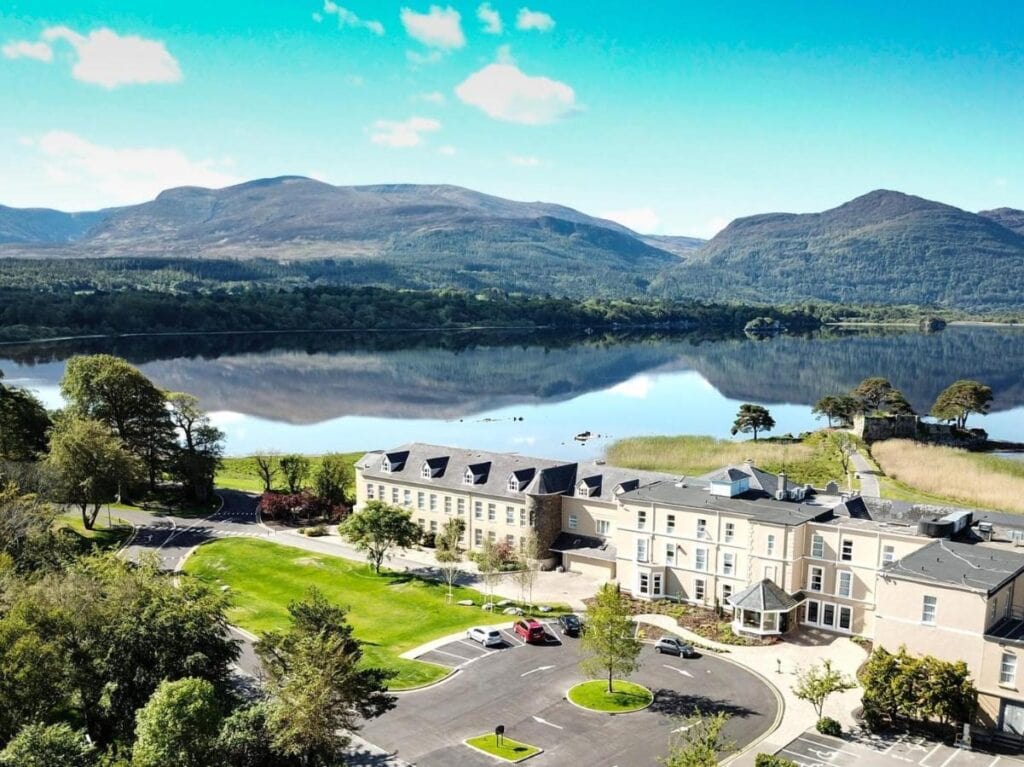 What to Pack for Killarney
No matter what time of year you're visiting you'll want to pack for cooler weather. Definitely make sure you have a heavier coat, light rain jacket, and a warm hat – these items will come in handy throughout all of Ireland!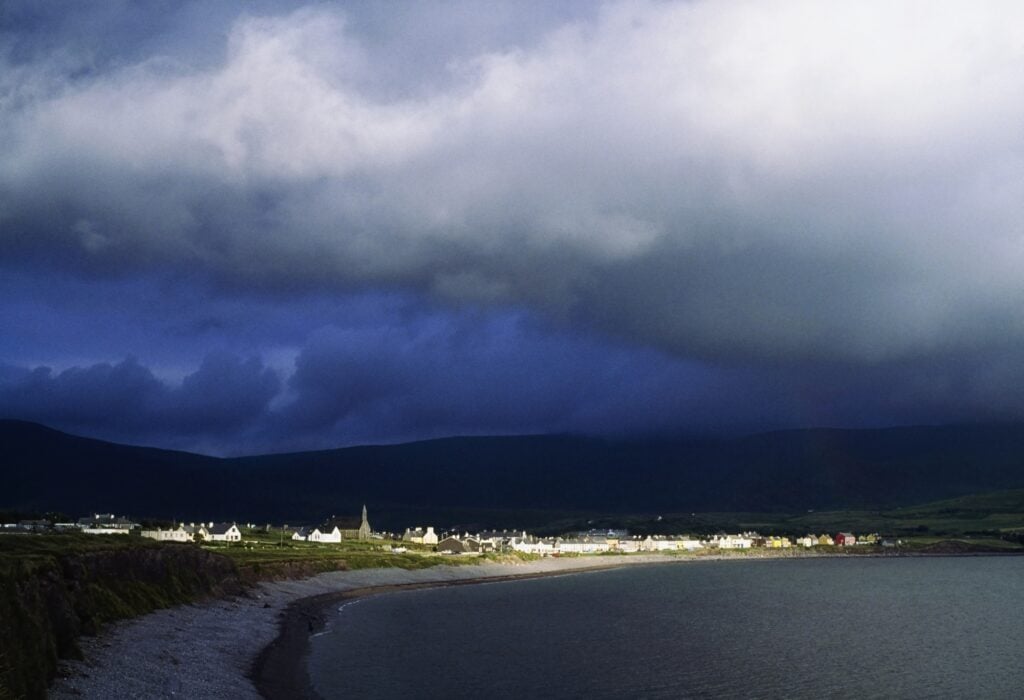 Killarney sees the most rainfall in January, October and December while the warmest month is August with temperatures reaching an average high in the mid-60s. It never really reaches "shorts weather" in Southern Ireland.
There you have it, that's Killarney in a nutshell! It's one of my favourite Irish towns for a reason and definitely worth a stop on your Ireland itinerary while you're in the country. As you can see there are so many things to do in Killarney you could spend weeks in the area.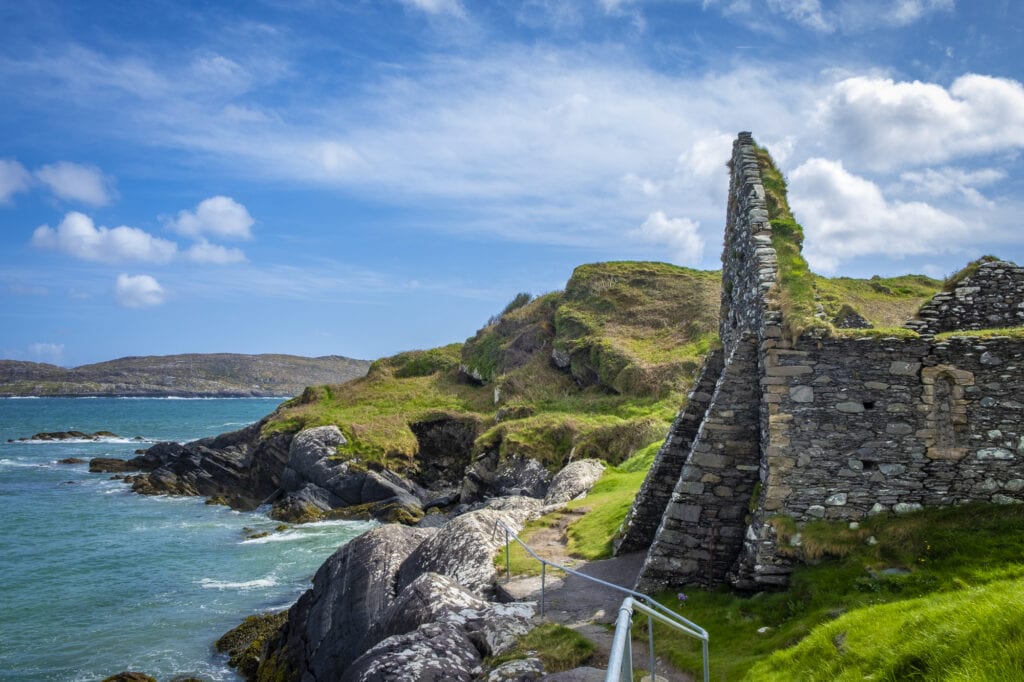 If you're planning on visiting other places around Ireland, you might find these blog posts helpful too:
Ultimate Wild Atlantic Way Route
Ireland's Ancient East – an epic road trip
46 Fantastic things to do in Donegal Ireland
Things to do in Meath – 37 fascinating sites
This guest post is from Mimi McFadden. Mimi is a travel blogger and freelance writer. Originally from California, she has been slow travelling the world since 2013. When she's not writing on her blog The Atlas Heart, you can probably find her sipping on a pint of craft beer, chasing waterfalls, or planning her next adventure in a foreign land.
Pin it for later

Latest posts by Faith Coates
(see all)