23 Attractions in Blackpool to enjoy
Located in the Northwest of England visiting Blackpool used to be the height of a seaside holiday back in the day. These days though visiting Blackpool is an either love it or hate it kind of holiday. There are plenty of things to do in Blackpool and it can be as cheap or as expensive as you want it to be.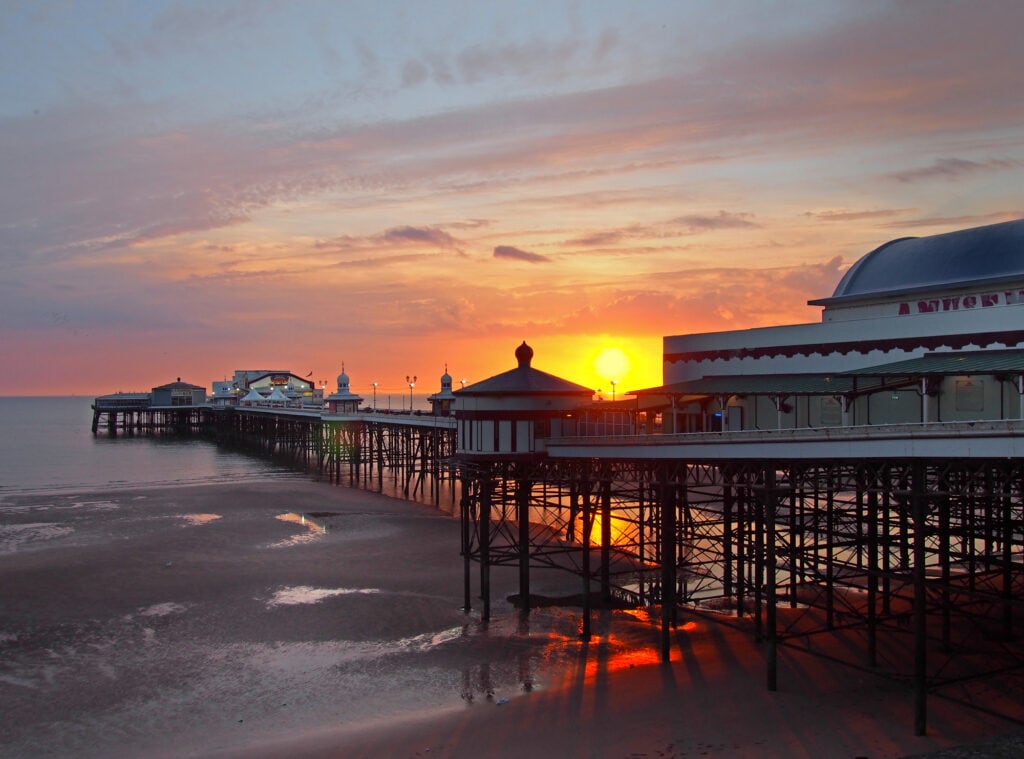 Blackpool is a seaside town located on England's northwest coast. Known for the Blackpool Tower, Pleasure Beach, illuminations and ballroom dancing. Famous for hosting the Strictly Come Dancing finals in the Blackpool Tower Ballroom, which is a truly stunning setting, and a night of glitz and glam in Blackpool.
There are many fun things to do in Blackpool, particularly for an affordable family holiday and Blackpool is very budget friendly so it can keep the family entertained for days.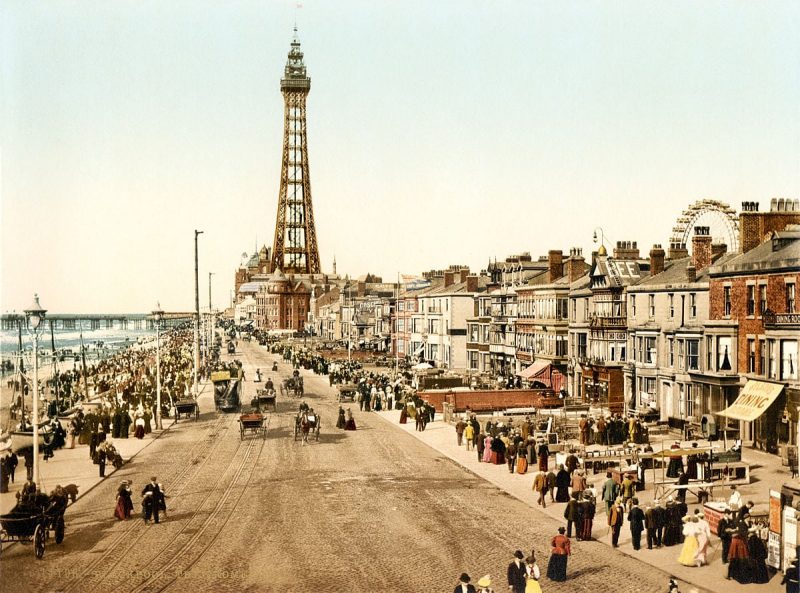 Blackpool gets its name from a historic drainage channel that ran over a peat bog, discharging discoloured water into the Irish Sea, which formed a black pool on the other side of the sea which became "Dublin" (Dubh Linn is derived from the Irish for "black pool").
Xyuandbeyond is reader-supported. When you buy through links on our site, we may earn an affiliate commission. You can read my privacy policy here.
For centuries Blackpool was a small village by the sea. But during the 18th century, it became fashionable for the wealthy to travel to the seaside during the Summer. The biggest attractions at Blackpool back then revolved around the "taking of the waters" in other words swimming.
It was believed that seawater could cure a number of ailments. It wasn't until 1781 that a private road was built to Blackpool making it much easier for those original visitors to get to the seaside. In the same year, the stagecoaches began running from Manchester to Blackpool, and in 1782 they started from Halifax to Blackpool.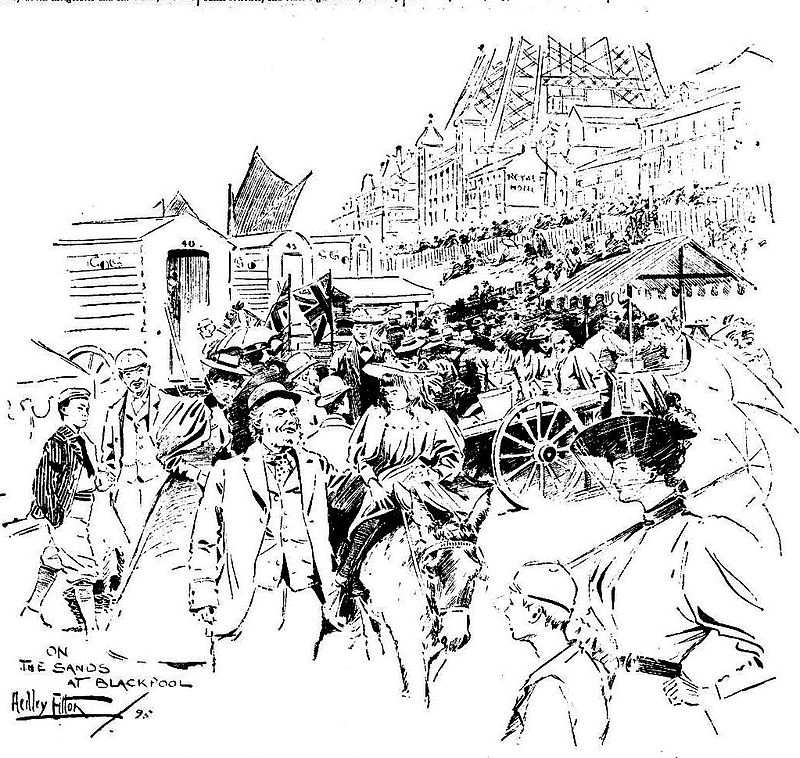 Here are some of England's most picturesque seaside villages and towns to visit
During the industrial revolution, Blackpool's fortunes rose dramatically. The factories would shut down during the summer months for two weeks for what was known as "wake weeks" and everyone would head to the seaside. The wake week was a two-week period during this time when the factories would close down so the "trades" could take their holidays.
Blackpool remained a very popular place for many years until the beginning of the travel revolution began with cheap flights abroad. This meant that Blackpool's fortunes plummeted and its family orientation gave way to drunken hen nights and stag do's and holidays for those who couldn't afford to go abroad. Unfortunately, this left Blackpool with a surfeit of cheap run-down B&Bs and crappy tourism jobs.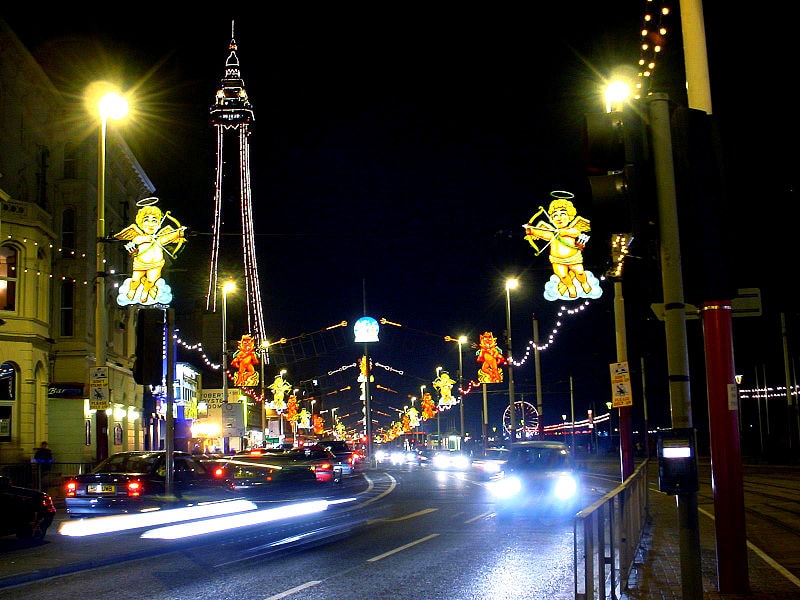 Getting to Blackpool
Blackpool is on England's North West Coast. It's against the Irish Sea, with amazing views and sunsets from the seafront.
Getting to Blackpool by car
Blackpool has a motorway link direct to the centre of town– take the M6 to Junction 32 and the M55 will lead you here.
Getting to Blackpool by Train
Blackpool has 3 railway stations, Blackpool North, Blackpool South and Blackpool Pleasure Beach.
Getting to Blackpool by Coach
National Express Coaches operate to and from the resort throughout the year, arriving and departing in the new Blackpool Central Coach Station in the Blackpool Central Car Park.
Getting around Blackpool
Getting around by Tram
Blackpool trams, operated by Blackpool Transport, run along the seafront from Squires Gate at the southern end of Blackpool, through central Blackpool, Bispham and Anchorsholme into Cleveleys and terminate in the north at Fleetwood.
The Tramway is one of the oldest in existence and opened in September 1885. It runs from Squires Gate where Blackpool meets St Annes in the borough of Fylde, through Cleveleys and on to Fleetwood which is in the borough of Wyre.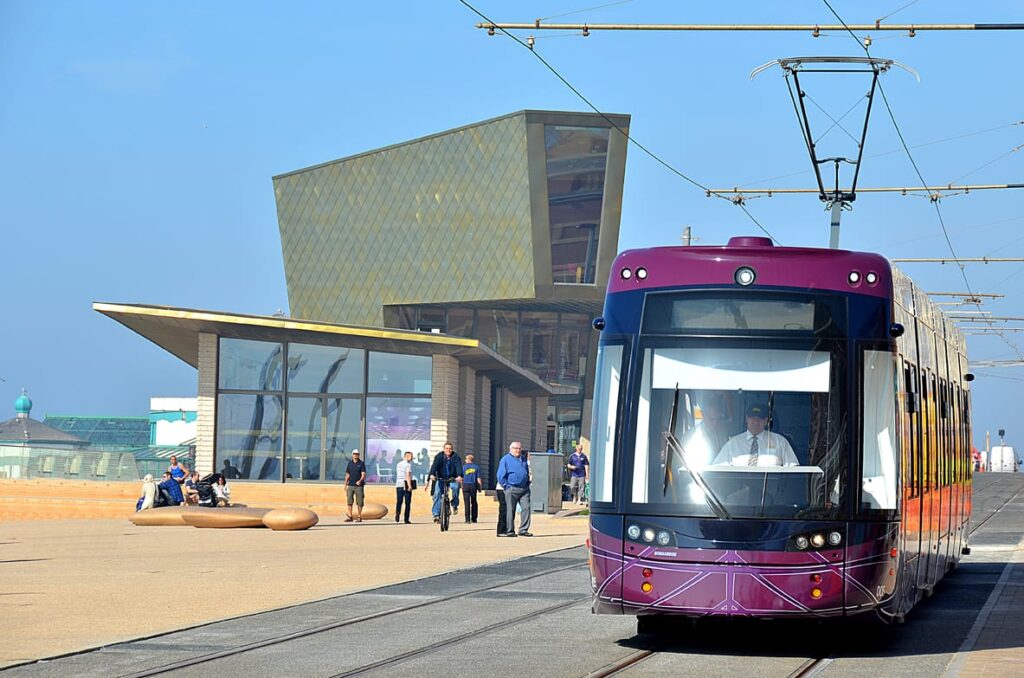 There's a choice of modern, smooth trams (above). The old-style Heritage Trams operate from separate stops using a different timetable.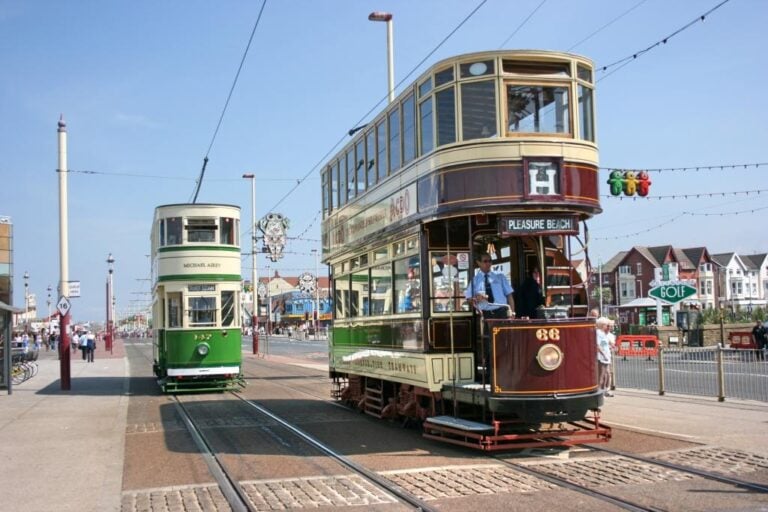 Getting around by Bus
Buses on the Fylde Coast are also operated by Blackpool Transport there's a range of timetables, services and fare options to help you to plan the best route and most cost-effective way of travelling.
Blackpool is well connected to neighbouring towns and the whole of the Fylde coast by public transport.
Getting around by Car
Car parking in Blackpool has loads of public pay and display car parks. There's also pay and display on-street parking in the town centre and along the promenade.
You might find it easier to park your car and leave it when you arrive in Blackpool, especially when the season is at full tilt. at the height of the season.
Best things to do in Blackpool
What to do in Blackpool
So we set out to find the best things to do in Blackpool and there is a lot to see and do and it seems to be aimed towards families with not a lot of money so it is good for the budget. We have friends from Glasgow who bring the grandkids down every year and they just love it here.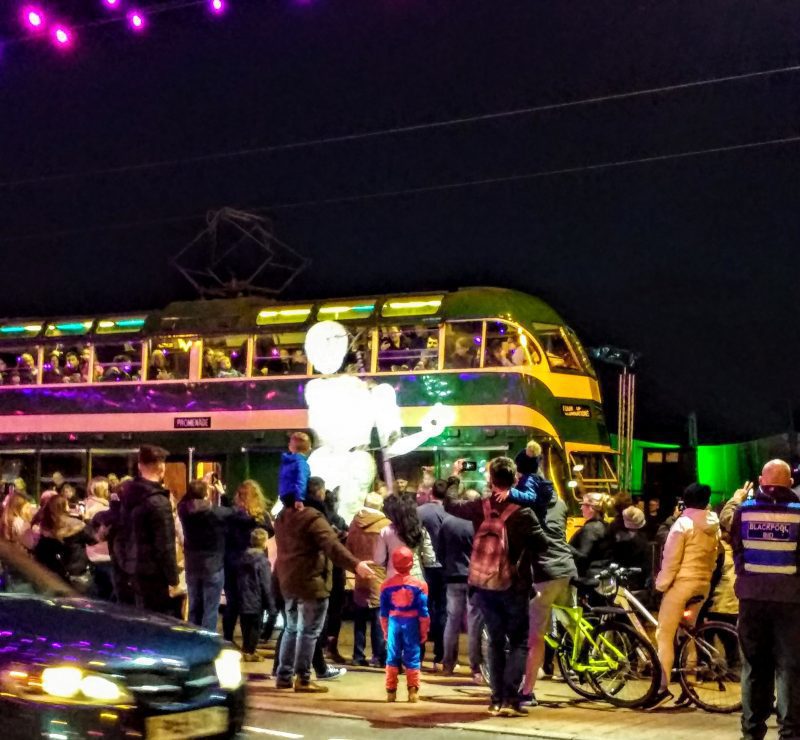 23 Blackpool Attractions
Winter Garden Opera House
One of the UK's biggest theatres the Winter Gardens Opera House has seen a cast of thousands tread the boards since it first opened in 1878.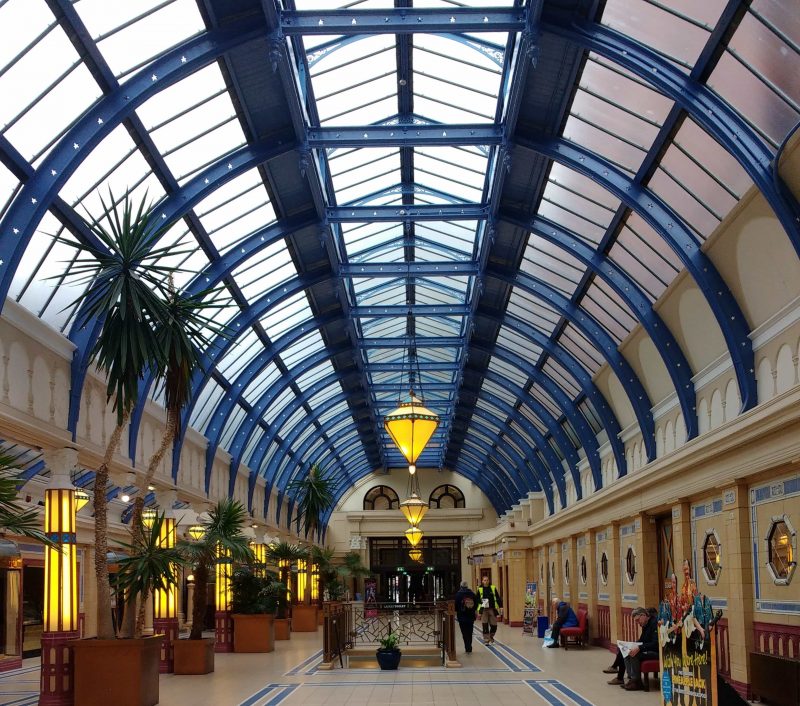 The Opera House has a capacity of 3000 and it continues to attract the biggest touring shows and events from across the globe. The adjoining internationally revered Empress Ballroom is home to the Blackpool Dance Festival, PDC World Matchplay darts, iconic gigs and many more illustrious events.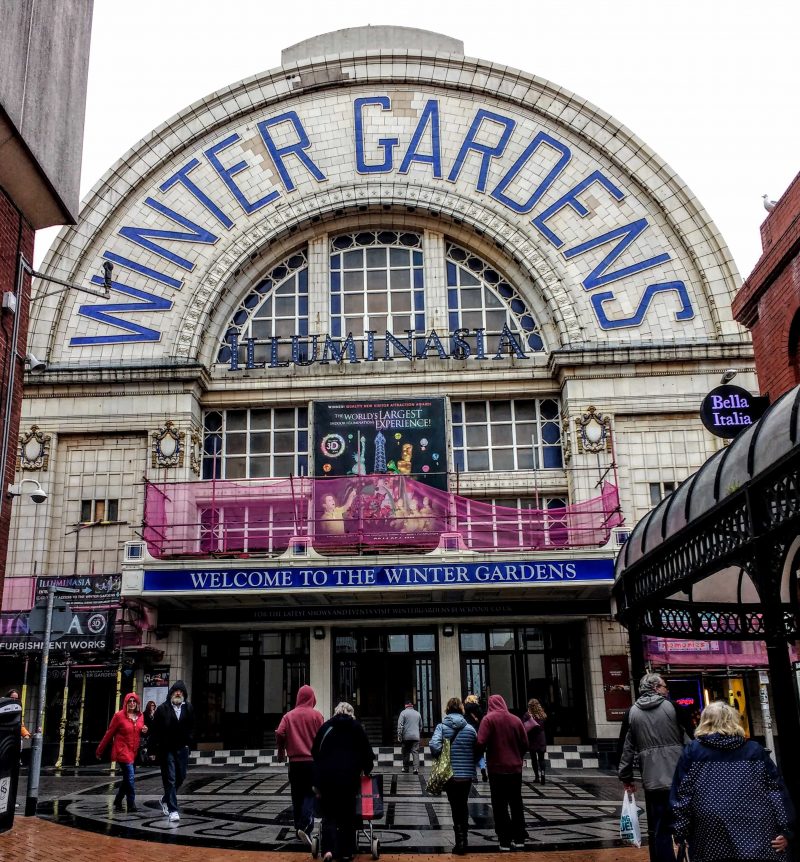 The Blackpool Tower
Of course, everyone who comes to Blackpool wants to experience the iconic viewing platform of The Blackpool Tower, but that's not all the tower offers. There are 5 attractions within the Tower to see.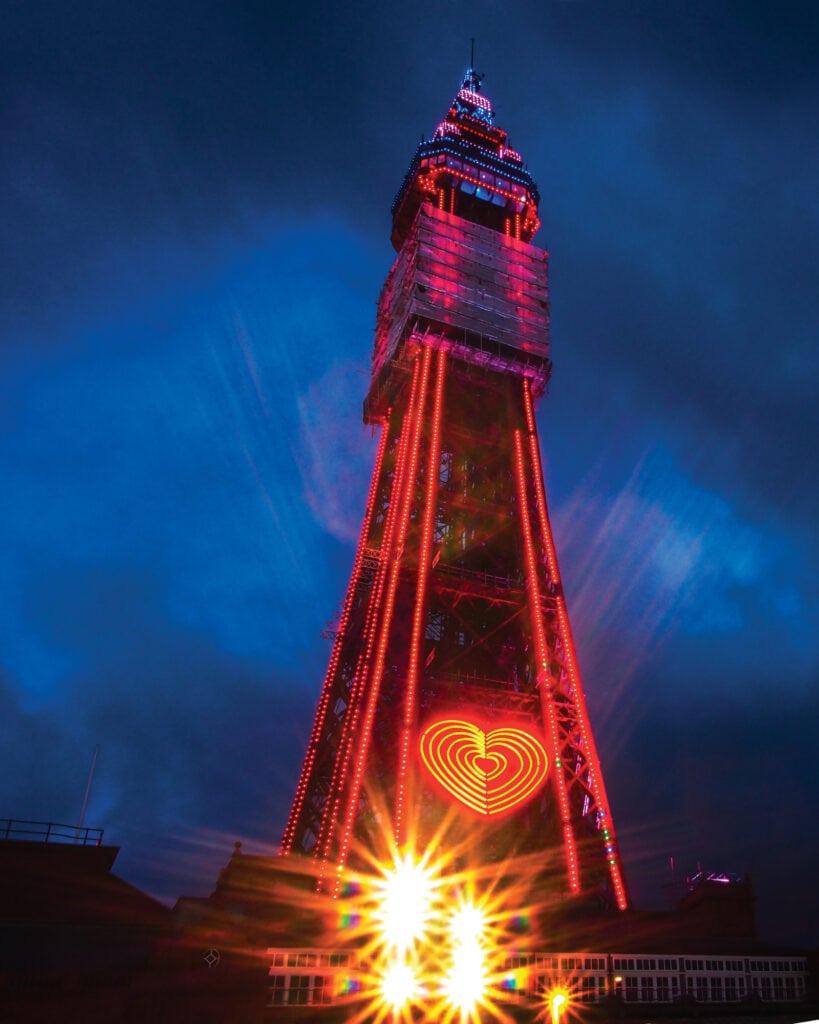 The Blackpool Tower Eye
Discover stunning panoramic views and experience the thrilling SkyWalk glass viewing platform, where you can look out into the Irish Sea. Includes access to a 4D cinema experience!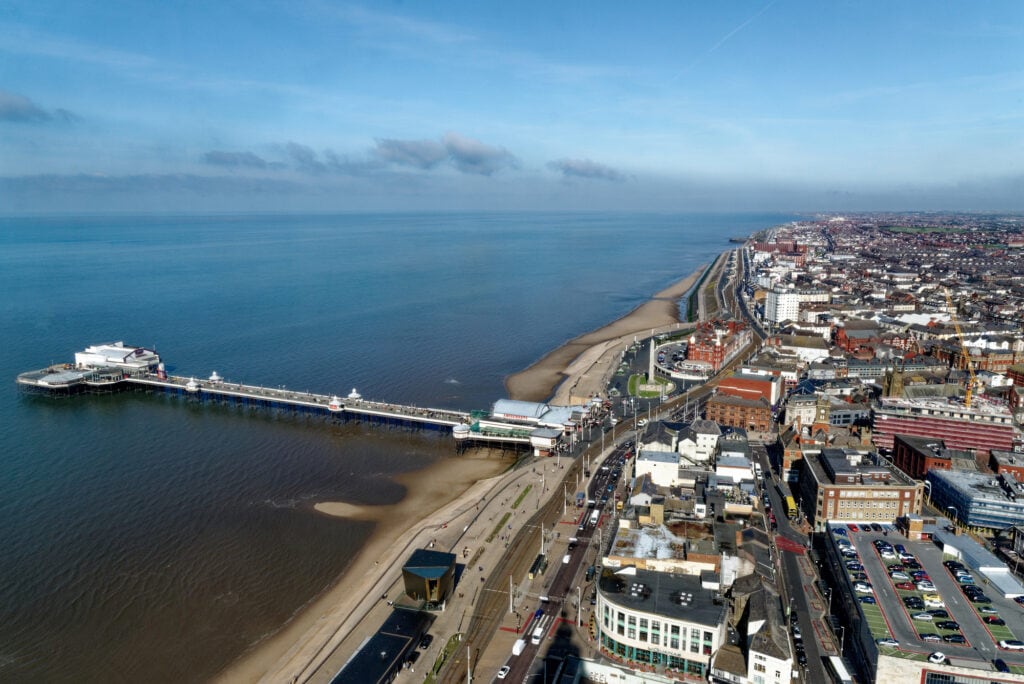 The Blackpool tower Circus
Watch a fantastic array of adventurous acts from all around the world and from legendary clowns, Mooky and Mr Boo, as they deliver death-defying stunts!
Dino mini golf
Travel back in time and roar like a Dinosaur at the Blackpool Tower's Dino Mini Golf attraction.
The Blackpool Dungeon
The Blackpool Dungeon brings together an amazing cast of theatrical actors, special effects, stages, scenes and a ride in a truly unique and exciting walk-through experience that you see, hear, touch, smell and feel.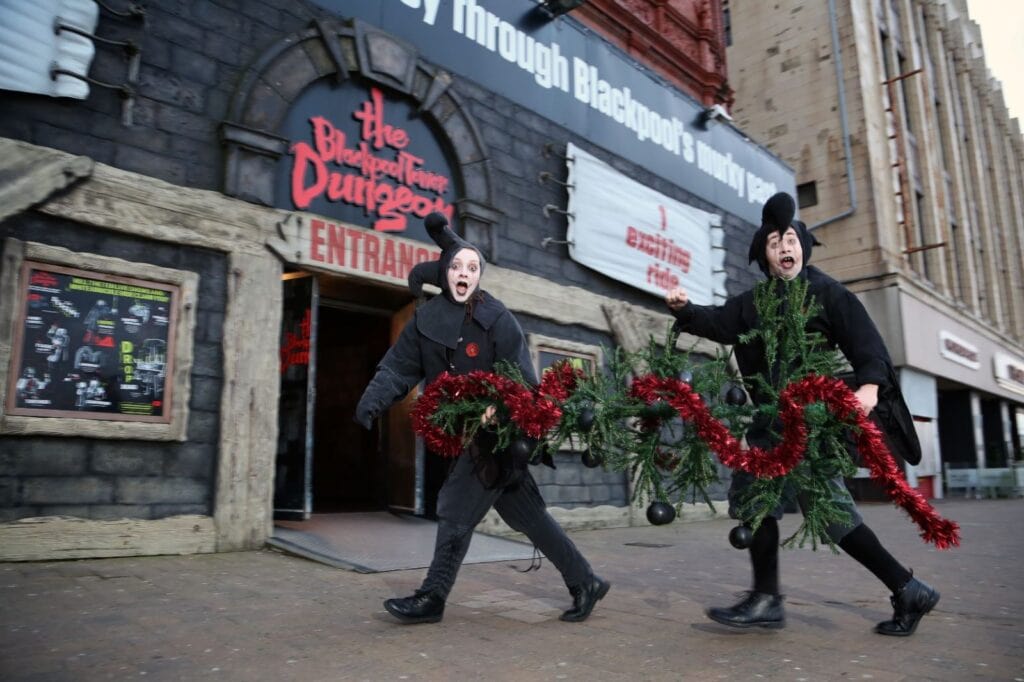 Blackpool Tower Ballroom
One of England's iconic ballrooms is within the Tower and you can enjoy several Blackpool attractions all within the tower. The inscription above the Ballroom stage reads "Bid me discourse, I will enchant thine ear", is from a sonnet by Shakespeare – Venus and Adonis.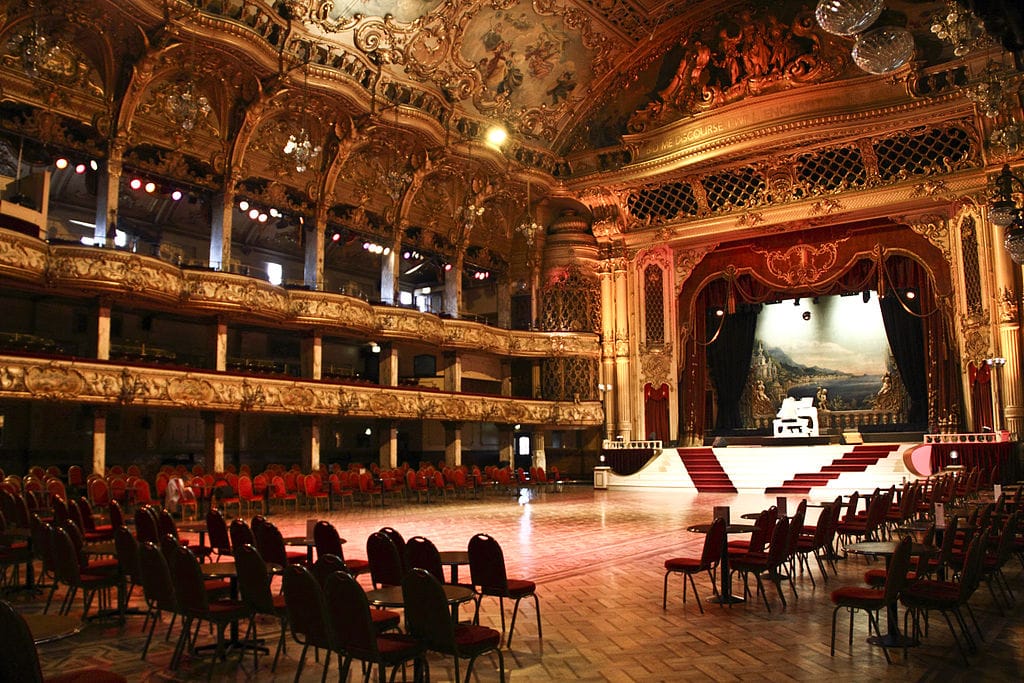 You can enjoy an afternoon tea in the ballroom and twirl the day and night away in this stunningly beautiful setting.
North Pier
North Pier is the oldest and longest of Blackpool's three World famous piers offers a mix of traditional family fun, top live entertainment and the best venue for parties!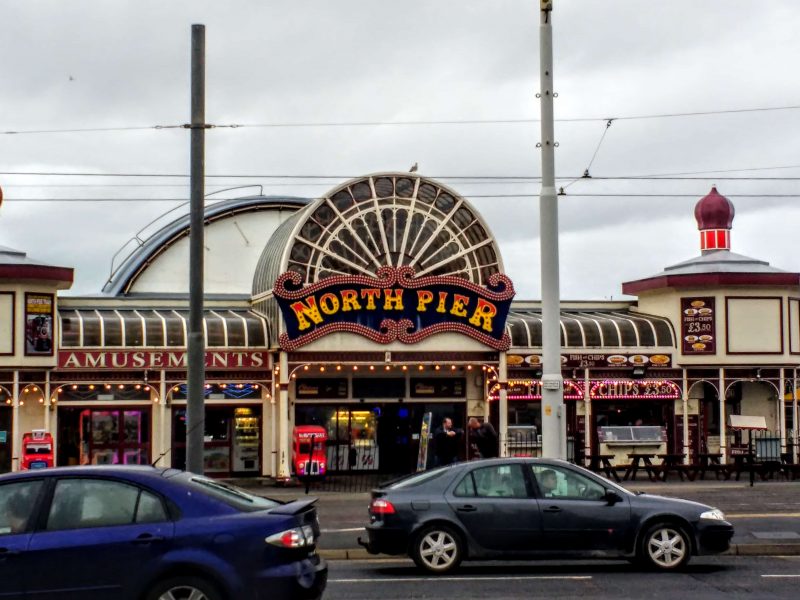 The success of Blackpool's first pier, North Pier prompted the formation of the South Pier now known as Central Pier, Opened on 30 May 1868, today it is jam-packed with rides, stalls, entertainment and of course the Big Wheel.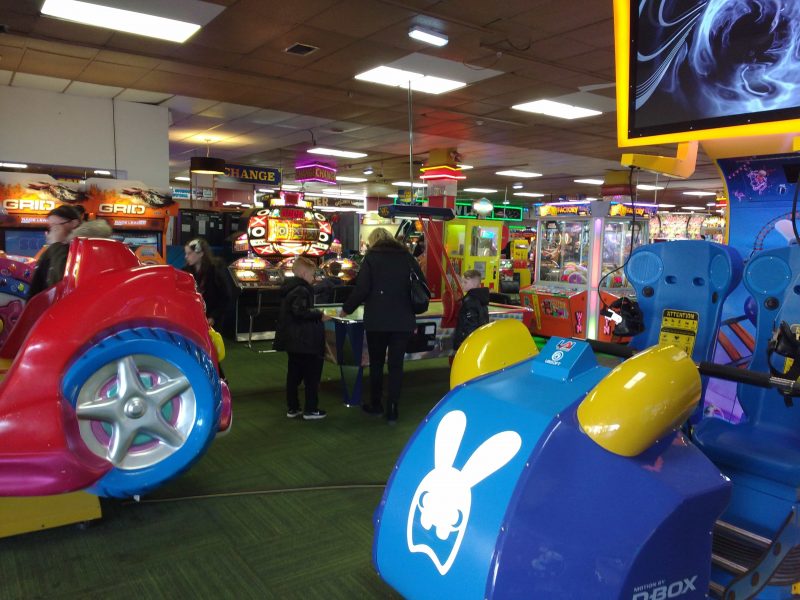 South Pier
The South pier was opened as the Victoria Pier on Good Friday, 31 March 1893. In 1930, the name "Victoria Pier" was dropped and the pier became simply South Pier. Today it boasts numerous rides and experiences that will encourage your love of English seaside arcades and entertainment. This is one of the most popular things to do in Blackpool.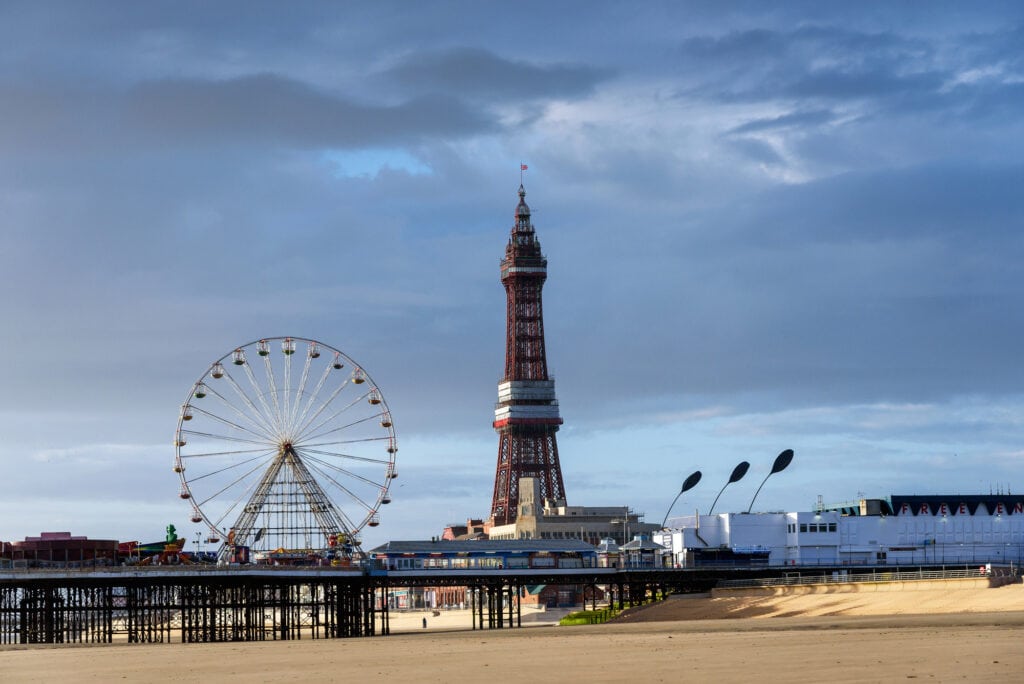 Central Pier
Showcasing more than 50 displays and more than 2,000 spectacular aquatic creatures including tropical sharks, colourful reef fish, octopus, rays and sea horses, SEA LIFE Blackpool is the perfect way to experience the wonders of underwater life without getting wet!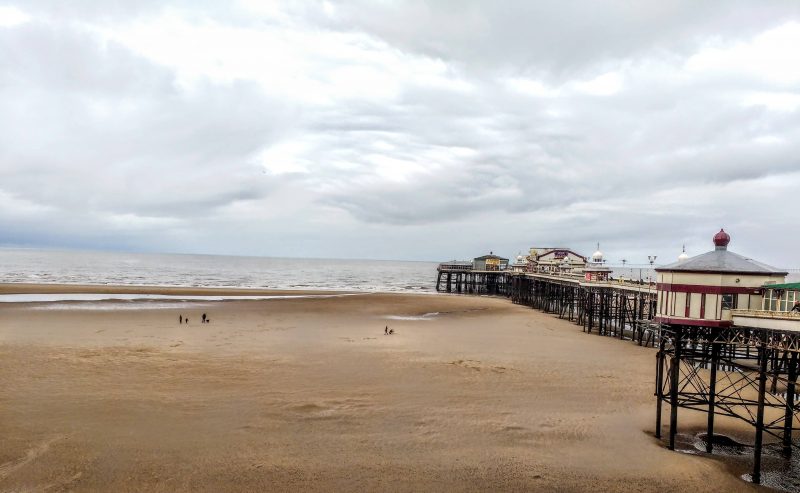 Blackpool Beach
One of Blackpool's truly redeeming features is the absolutely beautiful unspoilt sandy beaches. However, rumour has it that during the busy summer months the beaches are full of broken glass, needles and garbage but during the off-season, there is much to love about the beach.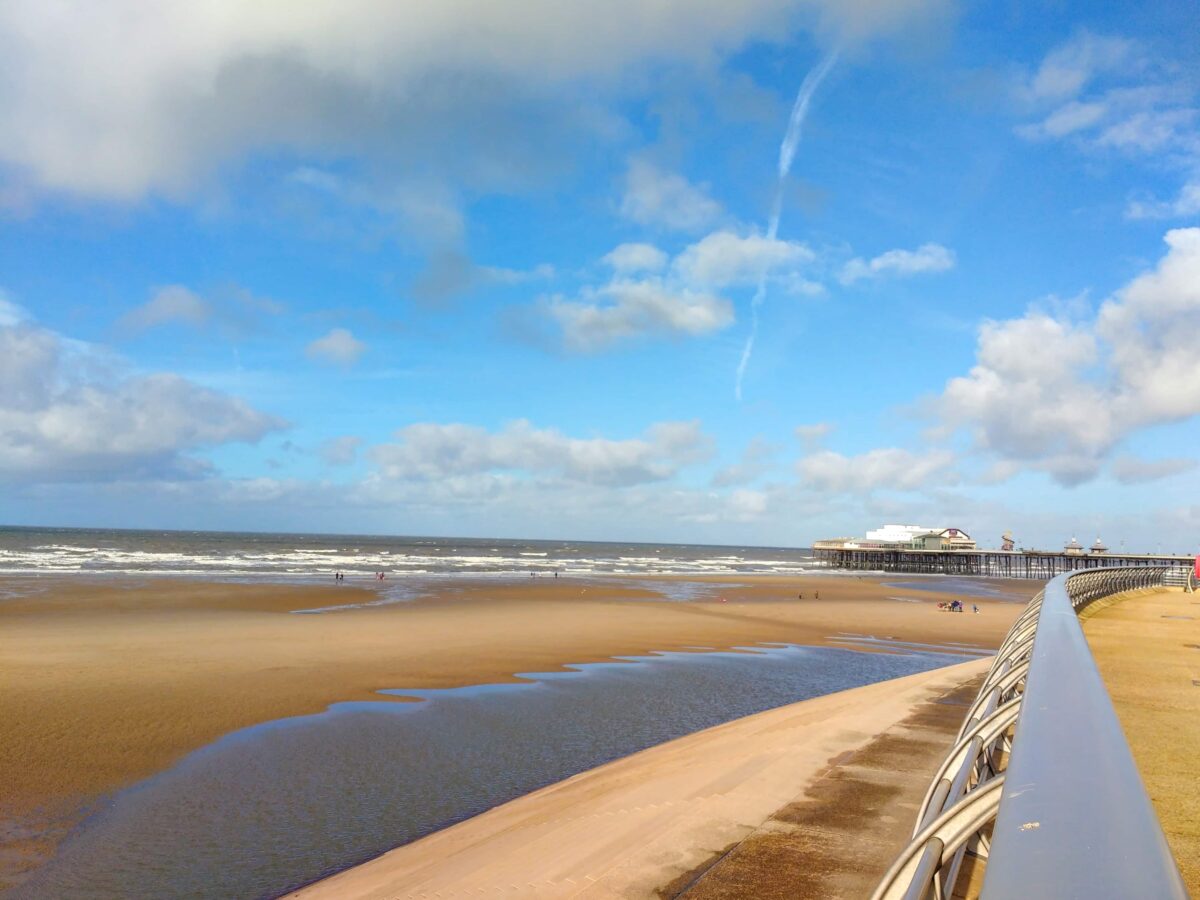 Donkey Rides on the Beach
A tradition that goes back many years in Blackpool and a major Blackpool attraction is the colourfully decorated donkeys on the beach. The donkeys are all health checked regularly by a Veterinarian and nobody over the weight of 50kgs or an adult is allowed to ride. Rides go for around 5 sterling.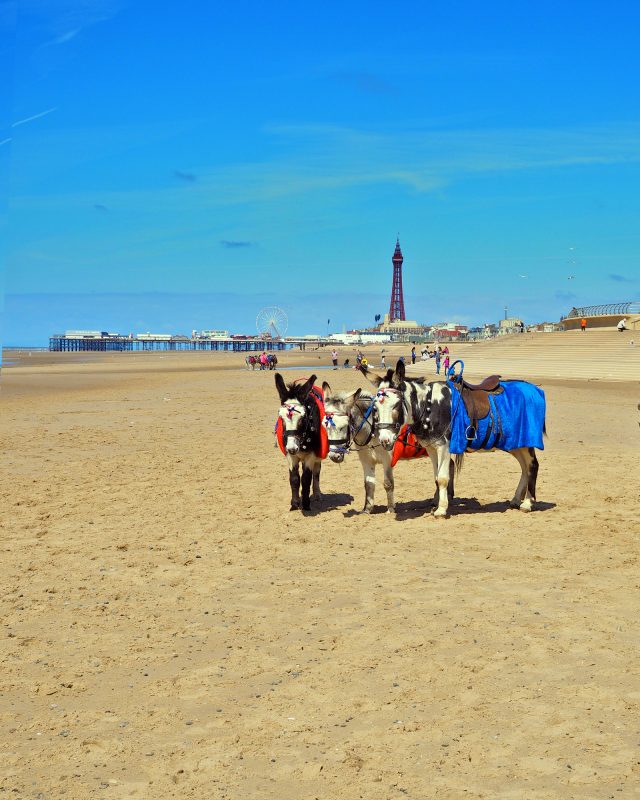 Ireland has some pretty amazing beaches to see when you visit
The Promenade
The Blackpool Promenade can be divided into 3 distinct areas. North Shore, Central, and South Shore. This makes for miles of arcades, small shops and stalls, cafes, bars and restaurants the iconic illuminations, and the famous Blackpool tram service.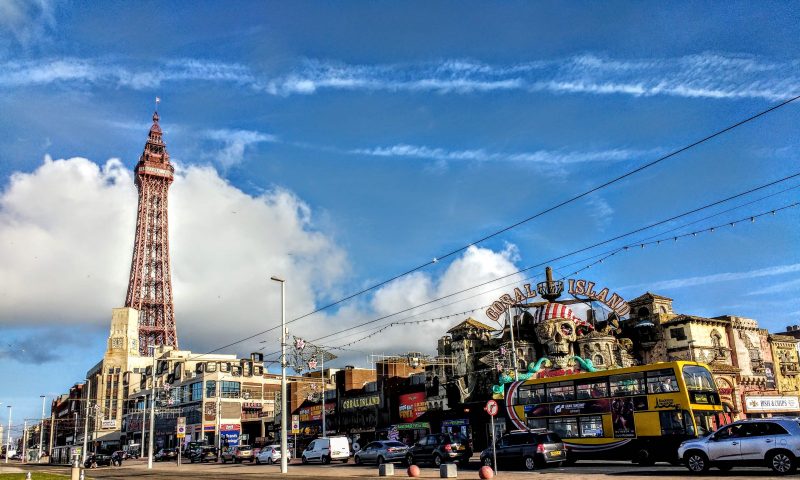 Coral Island is Blackpool's largest indoor free admission family attraction. There's super cheap food where all the kids can eat free, Bingo, gambling for grown-ups, seaside rides and games. We could not abide the nasty smell around the place it was quite revolting. It's one of those things to do in Blackpool that huge crowds seem to love I guess it's the free food for kids.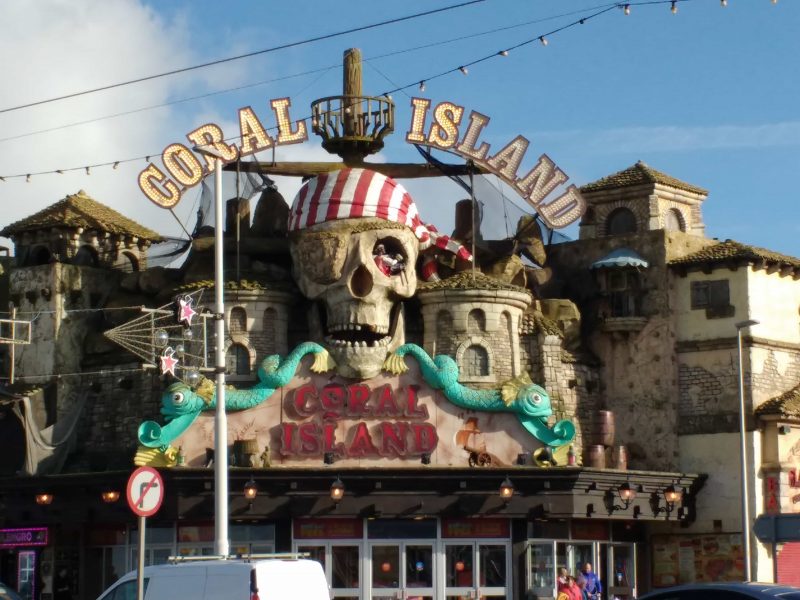 Madame Tussauds
Madame Tussaud visitors are sent on an engaging and entertaining interactive journey, featuring some of the country's best-loved stars from the small screen, music and sport.
Funny Girls
I was so looking forward to this. Nobody does a drag show better than the British and this one has great reviews and even a BBC Documentary.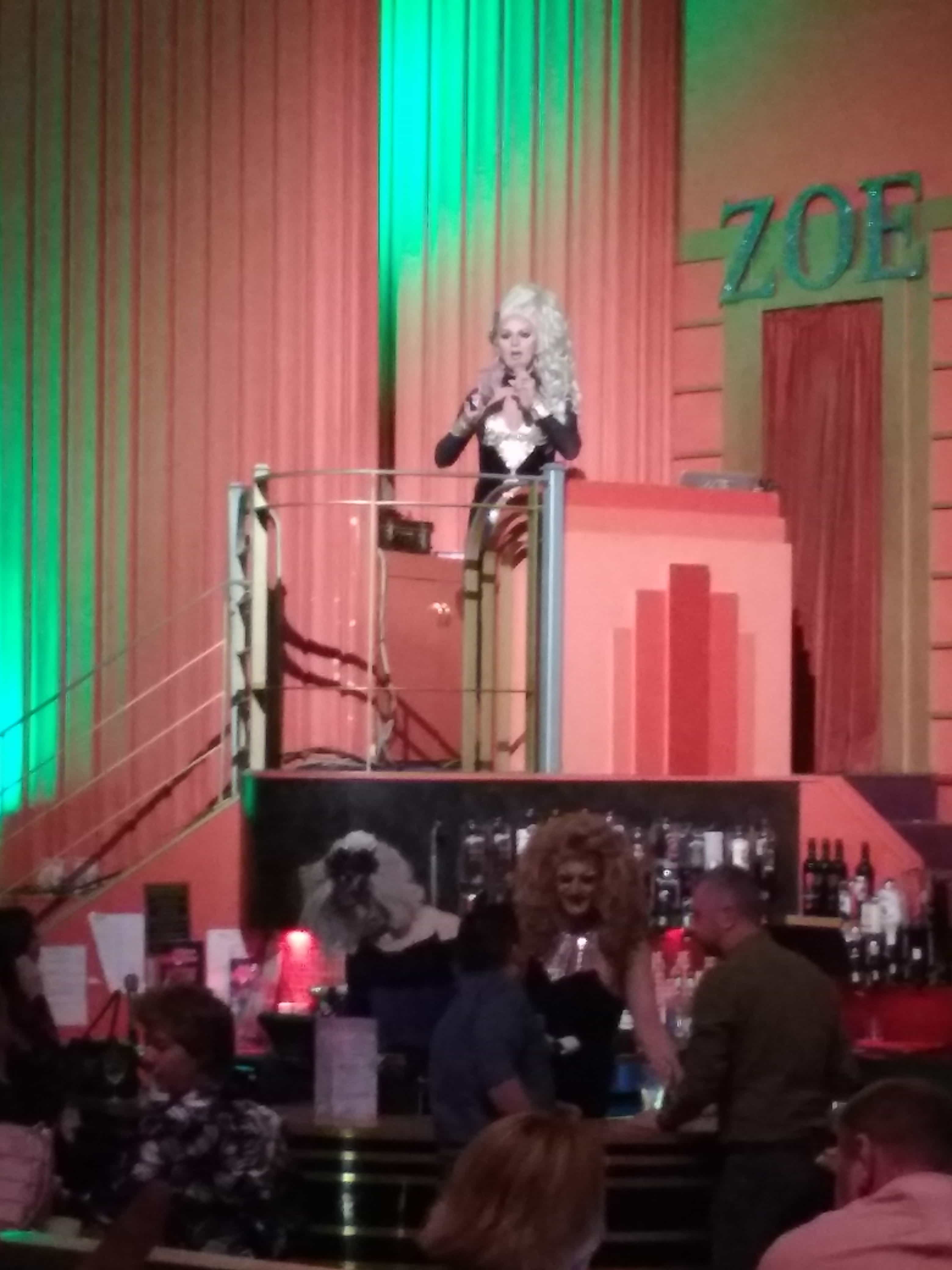 The compere was brilliant, sassy, hilarious and gorgeous. The rest of the show really left a lot to be desired. I know the place was pretty dead in November but there was no excuse for this tragedy of a show. No effort, no funny and no fabulousness.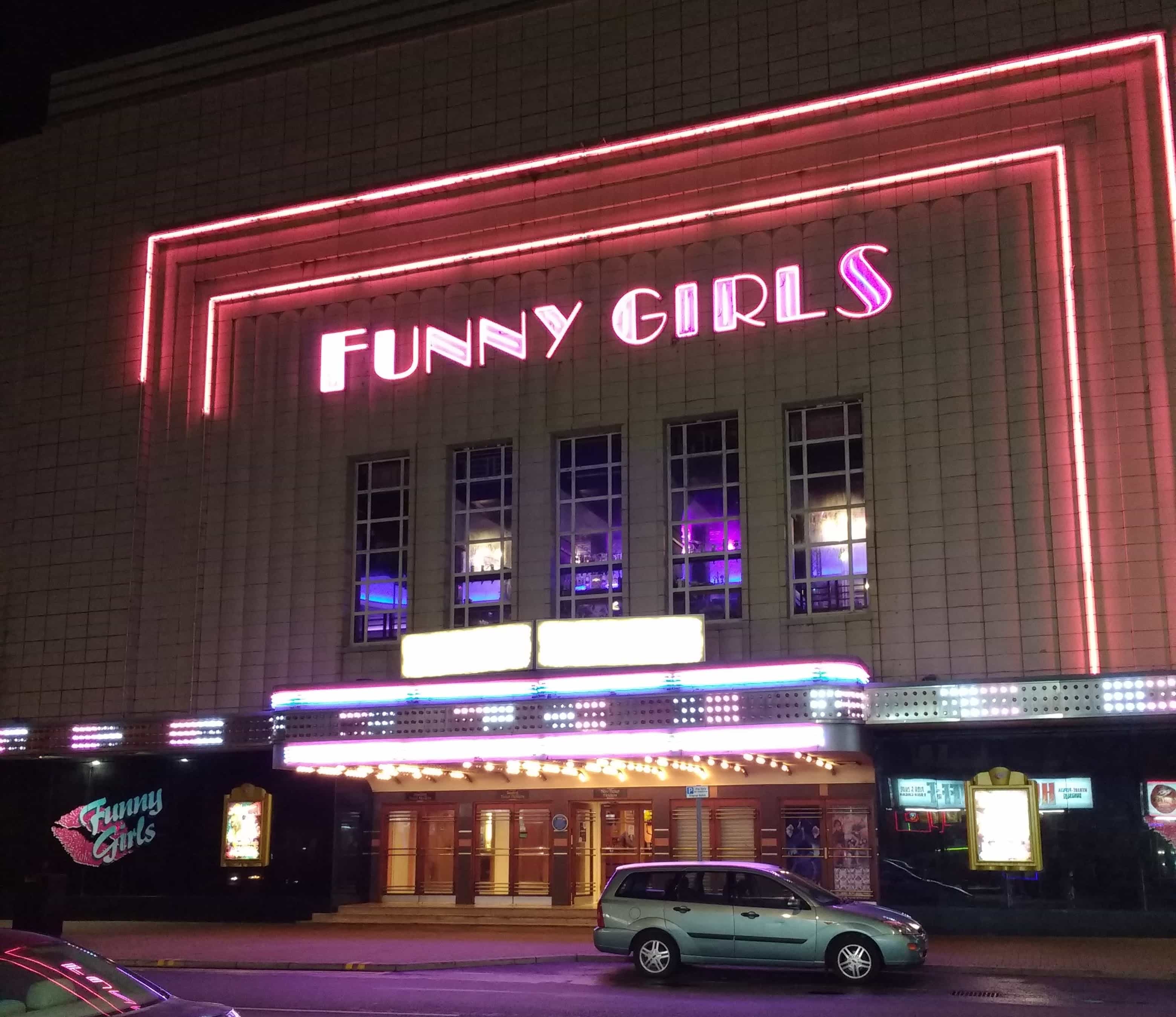 Grand Theatre
Opened on July 23, 1894, by Thomas Sergenson, Blackpool's first successful theatrical manager. The Grand Theatre, Blackpool is one of Britain's premier heritage theatres. Dubbed the theatre 'Matcham's Masterpiece' it's the perfect place to take in a show.
The Blackpool Pleasure Beach
The most ride-intensive theme park, home to the legendary Big One & Valhalla. The theme park includes Thrill & Family Rides, and the newly added Nickelodeon Land which includes 12 exciting rides, such as Wallace & Gromit's Thrill-O-Matic to delight your kids.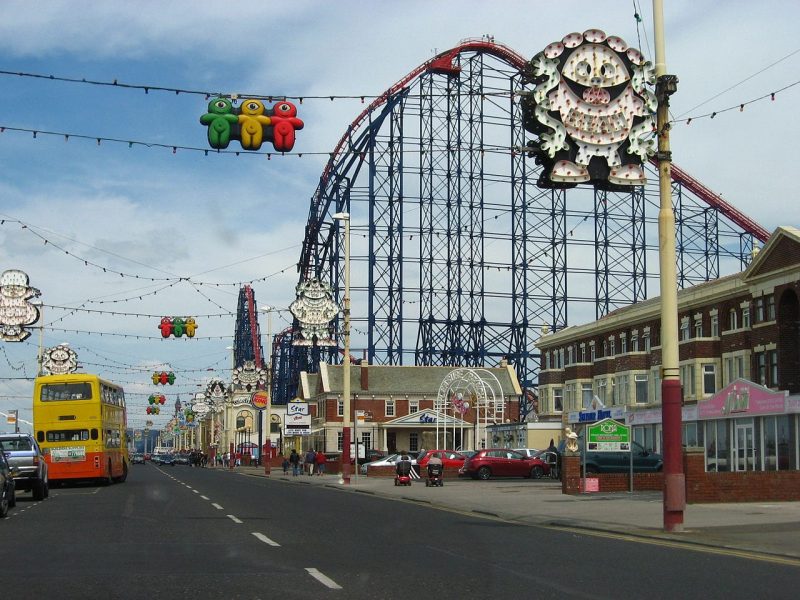 Sandcastle Waterpark
Sandcastle Waterpark is the UK's Largest Indoor Waterpark. The Waterpark features over 18 slides and attractions including water slides, fun pools, wave machines, water chutes, burger bars, snack bars, arcades, a swim shop and more.
The Blackpool Zoo
The multi-award-winning Blackpool Zoo has it all! The Zoo is situated on 32 acres of spacious, mature parkland with lakes, waterfalls and traditional English woodland. All your favourites are here – big cats, elephants, giraffes, gorillas, orang-utans and, of course, "Blue Peter" TV stars, the sea lions.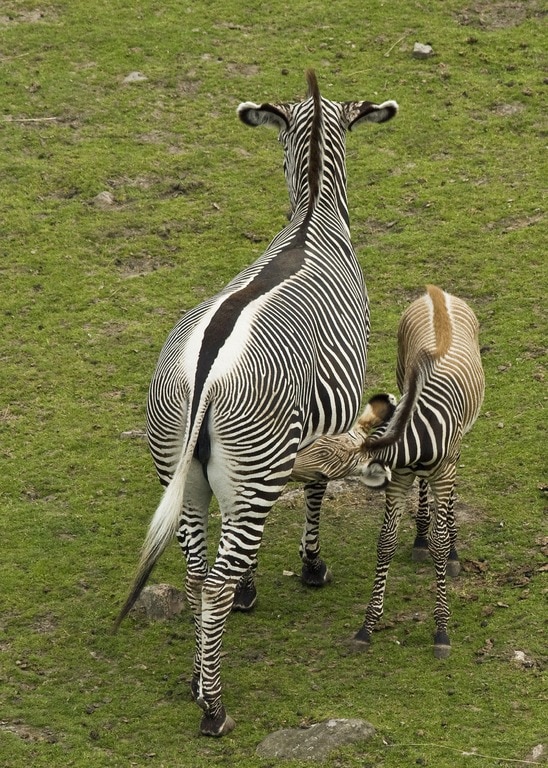 Stanley Park
Stanley Park is a public park It is Blackpool's primary park and covers an area of approximately 104 hectares (260 acres). It features a large boating lake, many scenic trails and a huge children's park, tennis courts, a skate park and more.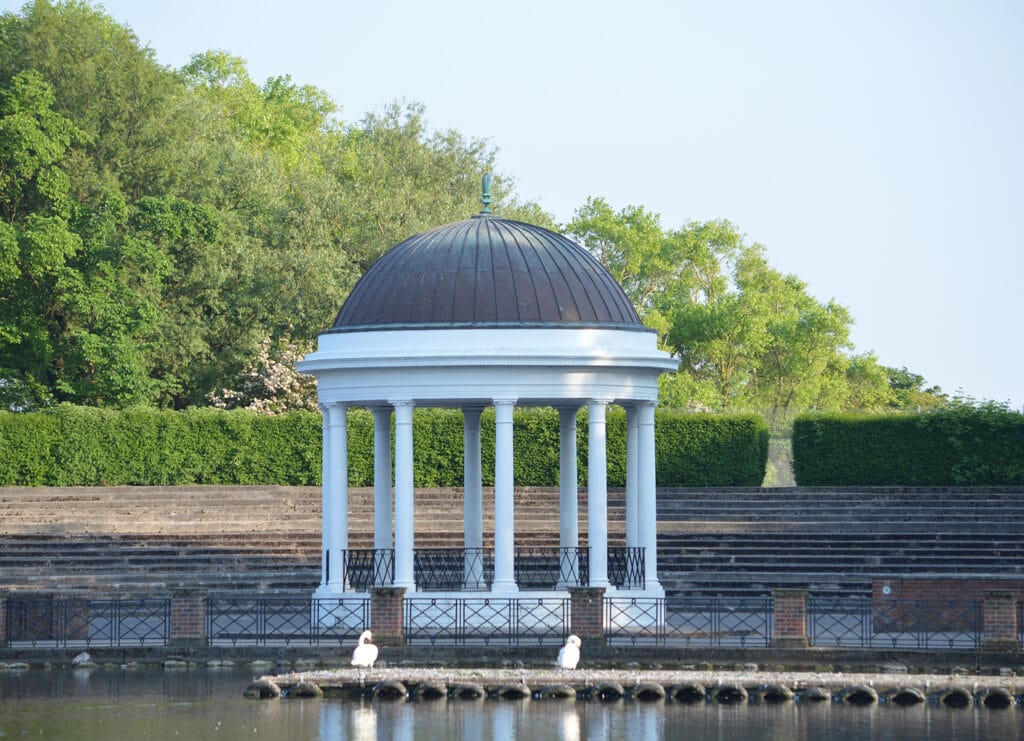 The Blackpool Illuminations
Now I have to say this was pretty cool. It was great because you couldn't see the dirt in the streets and the smells of popcorn and candy floss overwhelmed the underlying miasma that is Blackpool air. The illuminations are a great spectacle. With over one million bulbs, live bands, entertainment puppets and shows the Illuminations are worth an evening.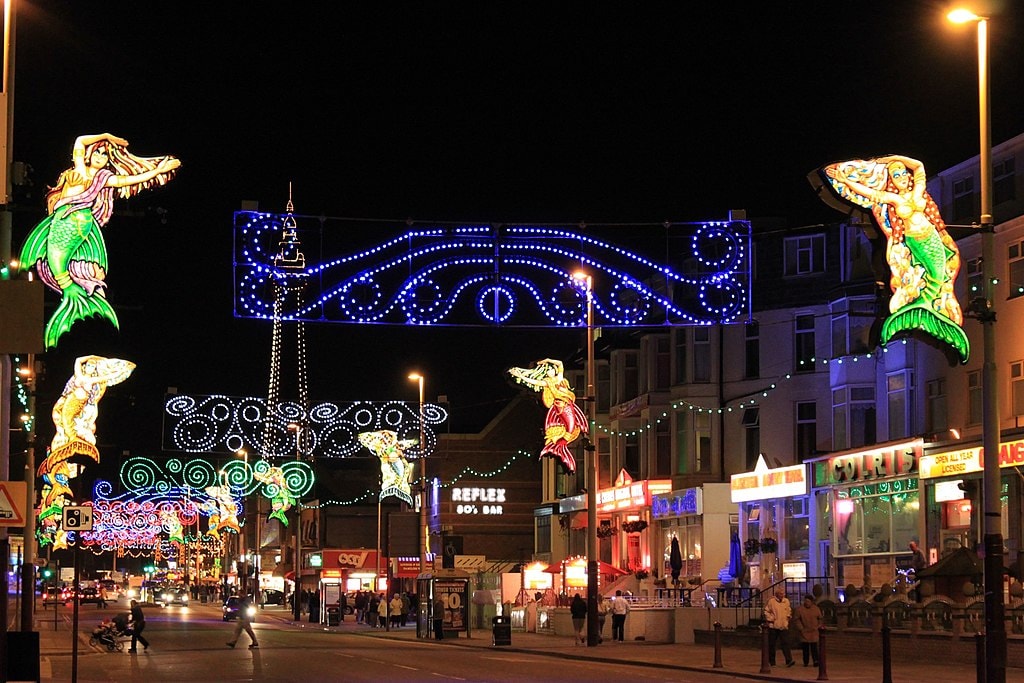 Where to stay in Blackpool
Cheap as chips is Blackpool, or so they say and to a great degree, it is true. However, the reality is you do get what you pay for. We stayed at a truly awful B&B or rather a small hotel called the Melville Hotel. The staff are lovely, very helpful and kind to their visitors but the B&B itself needs a complete overhaul.
Arriving in the dark didn't help us to see the location but we did get a bit of a shock when we went for a walk outside in the morning. Blackpool is pretty rundown and it shows in November when we were there. We were looking for breakfast and found a really ancient caff just down the road on Coronation Street. Can't complain about the breakfast though it was very good, included a mug of tea and there was plenty of it with lovely staff pouring more if we wanted it.
Now you can ask the Tourist office but they don't appear to have any standards for rooms as they charge the BnB and hotels pretty much the same to be listed. So buyer beware.
We asked friends of ours who head to Blackpool every year where are the best places to stay and these are their solid recommendations.
If you're looking for great, family-friendly value then the Big Blue Hotel is a great option, with a wide range of modern rooms starting from just £55 per night. You're also right next to Pleasure Beach.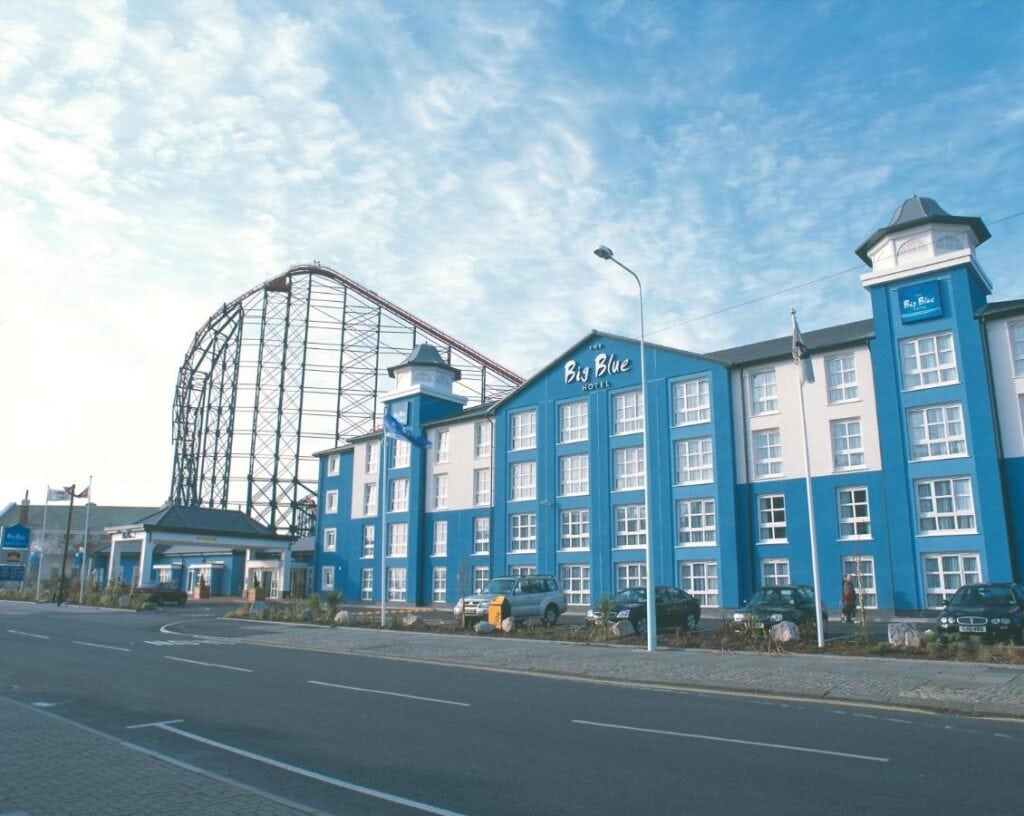 For something a little more boutique, try Number One South Beach, a 15-room hotel with a range of colourful, uniquely decorated rooms – many offering sweeping views over the beach. Rooms are themed, and very different from each other – so have a look at a few before you choose. Great for couples, and there's also a decent restaurant.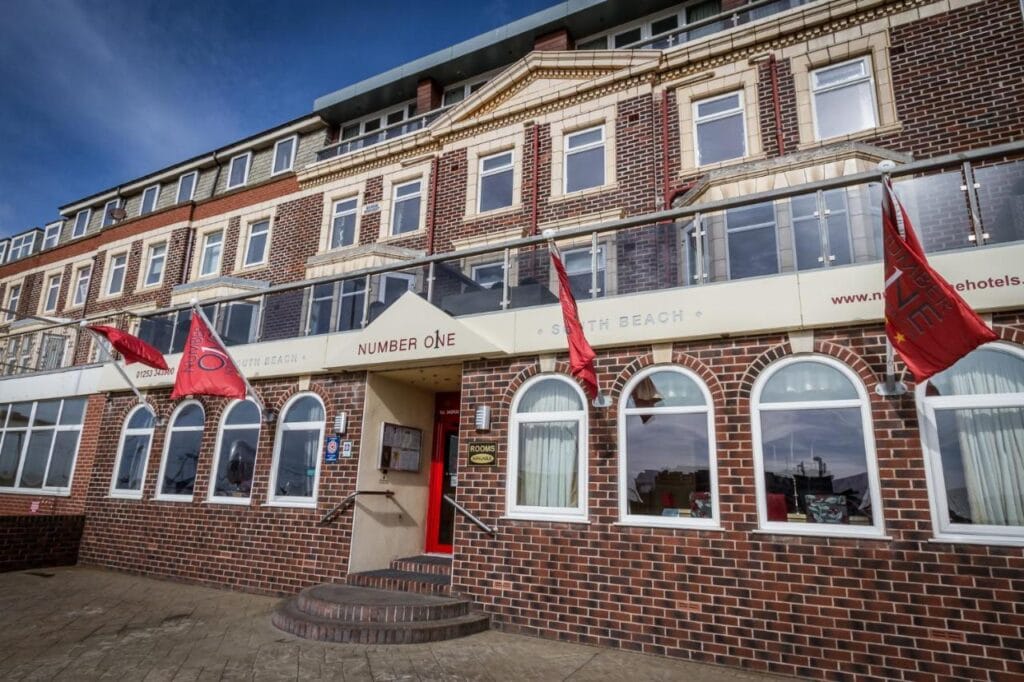 The Sorrento House is a budget BnB but great value for money with a full breakfast or continental to choose from and a perfect location to get to everything.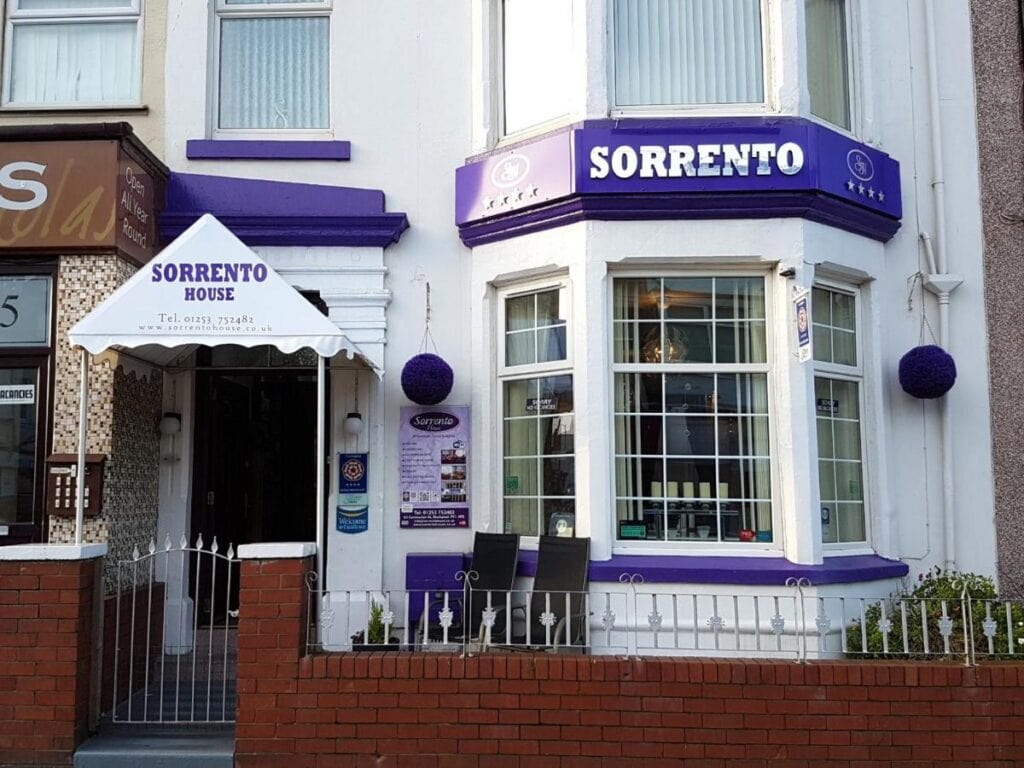 It becomes very clear how disenfranchised the British in places like Blackpool feel and how they and their cities have been completely neglected and laid to waste by government policies and the wealthy "haves". It is a crying shame that cities like Blackpool which were once brilliantly beautiful are now decaying wrecks only suited to those who can only afford "cheap as chips".
You might also like
38 Seaside towns in the UK to visit
9 seaside towns to visit on the North Yorkshire Coast
17 of the Prettiest Cotswolds Villages
17 of the Prettiest Cotswolds Villages