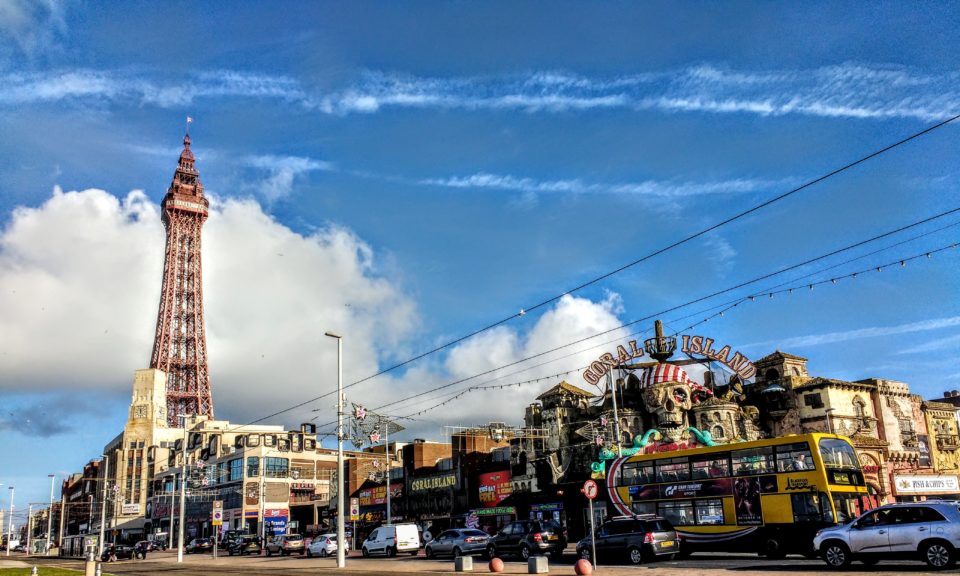 Visiting Blackpool
Things to do in Blackpool
Located in the Northwest of England visiting Blackpool used to be the height of a seaside holiday back in the day. These days though visiting Blackpool is an either love it or hate it kind of holiday. There are plenty of things to do in Blackpool and it can be as cheap or as expensive as you want it to be.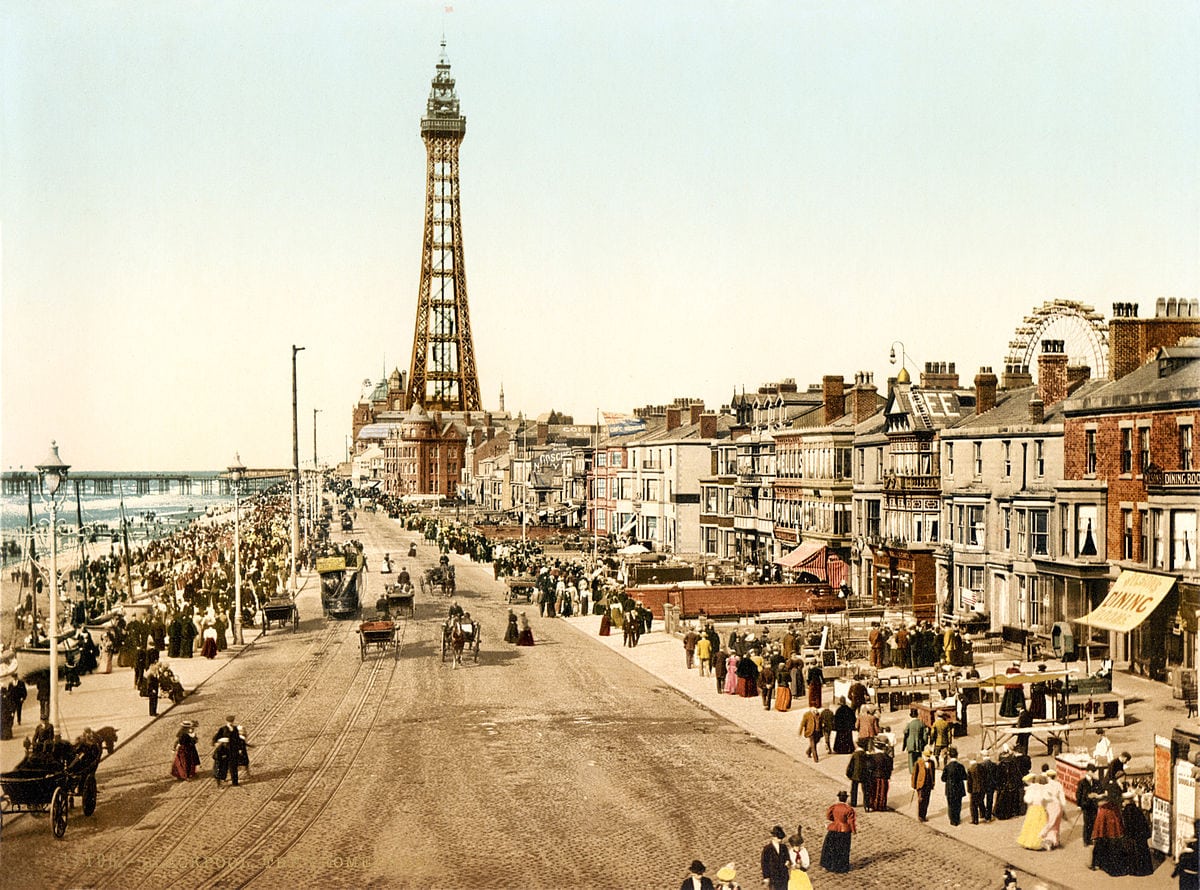 Blackpool gets its name from a historic drainage channel that ran over a peat bog, discharging discoloured water into the Irish Sea, which formed a black pool on the other side of the sea which became "Dublin" (Dubh Linn is derived from the Irish for "black pool").
Planning a visit to Dublin? Here are some cool sites, hidden attractions and unusual places to see
©By zergo512
For centuries Blackpool was a small village by the sea. But during the 18th century, it became fashionable for the wealthy to travel to the seaside during the Summer. It was believed that seawater could cure a number of ailments. It wasn't until 1781 that a private road was built to Blackpool making it much easier for those original visitors to get to the seaside. In the same year, the stagecoaches began running from Manchester to Blackpool, and in 1782 they started from Halifax to Blackpool.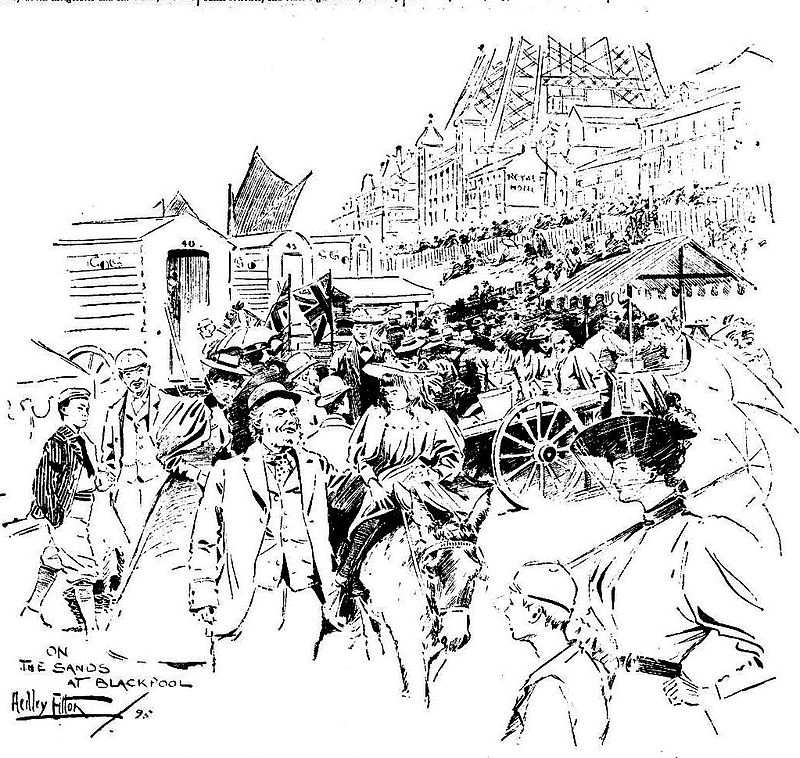 Here are some of England's most picturesque seaside villages and towns to visit
During the industrial revolution, Blackpool's fortunes rose dramatically. The factories would shut down during the summer months for two weeks for what was known as "wake weeks" and everyone would head to the seaside. The wake week was a two week period during this time when the factories would close down so the "trades" could take their holidays.
Blackpool remained a very popular place for many years until the beginning of the travel revolution began with cheap flights abroad. This meant that Blackpool's fortunes plummeted and it's family orientation gave way to drunken hen nights and stag do's and holidays for those who couldn't afford to go abroad. Unfortunately, this left Blackpool with a surfeit of cheap run down B&B's and crappy tourism jobs.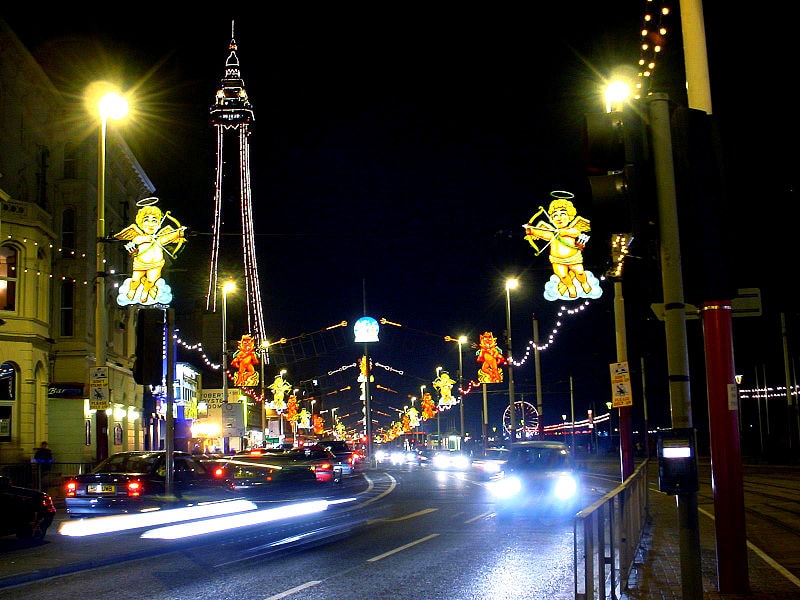 Cheap as chips is Blackpool, or so they say and to a great degree, it is true. However, the reality is you do get what you pay for. We stayed at a truly awful B&B or rather a small hotel called the Melville Hotel. The staff are lovely, very helpful and kind to their visitors.
The owners not so much they tend to stand back and cheap out on everything including wages and not enough staff. I think the price at this place was around 50 sterling for the 2 of us including breakfast which was virtually inedible.
The room itself did have a great comfortable bed and nice linens but I was a bit afraid to step on the carpet and the bathroom tucked into a closet had a very squishy floor. It also didn't help our room was under the stairs beside the elevator.
Things to do in Blackpool
But having said all that it was very conveniently located, right across from the Winter Garden and very close to all the main activity. So be warned you get what you pay for lol. We also arrived in the middle of the night in the rain after a very expensive taxi ride. We were told by the owners of the hotel that the trains run all night from Manchester – they don't.
Arriving in the dark didn't help us to see the location but we did get a bit of a shock when we went for a walk outside in the morning. We were looking for a breakfast and found a really run down caff just down the road on Coronation Street. Can't complain about the breakfast though it was very good, included a mug of tea and there was plenty of it with lovely staff pouring more if we wanted it.
So we set out to find the best things to do in Blackpool and there is a lot to see and do and it seems to be aimed towards families with not a lot of money so it is good for the budget. We have friends from Glasgow who bring the grandkids down every year and they just love it here. Can't say we felt the same way, as we found the city in poor shape and in desperate need of a deep clean.
The Winter Garden is run down and dirty and in desperate need of a good clean up. It is an extraordinarily beautiful building that has been neglected for a long time. Even though they host Dancing with the Stars or rather the English version Strictly Come Dancing it still needs a good clean on the outside.
The streets of Blackpool are dirty with loads of garbage floating around, gum stuck everywhere more cigarette butts than you can shake a stick at. A wander down from the hotel leads us to this rather neglected and run down looking "mall" or shopping centre. The Houndshill.
Not really worth a bother there is very little to see in here and even less to buy. We are not really sure why they built it where it is and it completely obscures any sea view and is an ugly monstrosity of a building. A little down from this on a side street you will find your way to the main drag where the illuminations are and most of the "entertainment" with the North and South Piers.
Blackpool from that block long walk looked dirty, dishevelled and basically like a run down nightmare of a city. They had built this giant shopping mall on the main street blocking views of the sea and the beach. The city planners in Blackpool are essentially incompetent and useless.
Here are some of Blackpool's Attractions
Winter Garden Opera House
One of the UK's biggest theatres the Winter Gardens Opera House has seen a cast of thousands tread the boards since it first opened in 1878.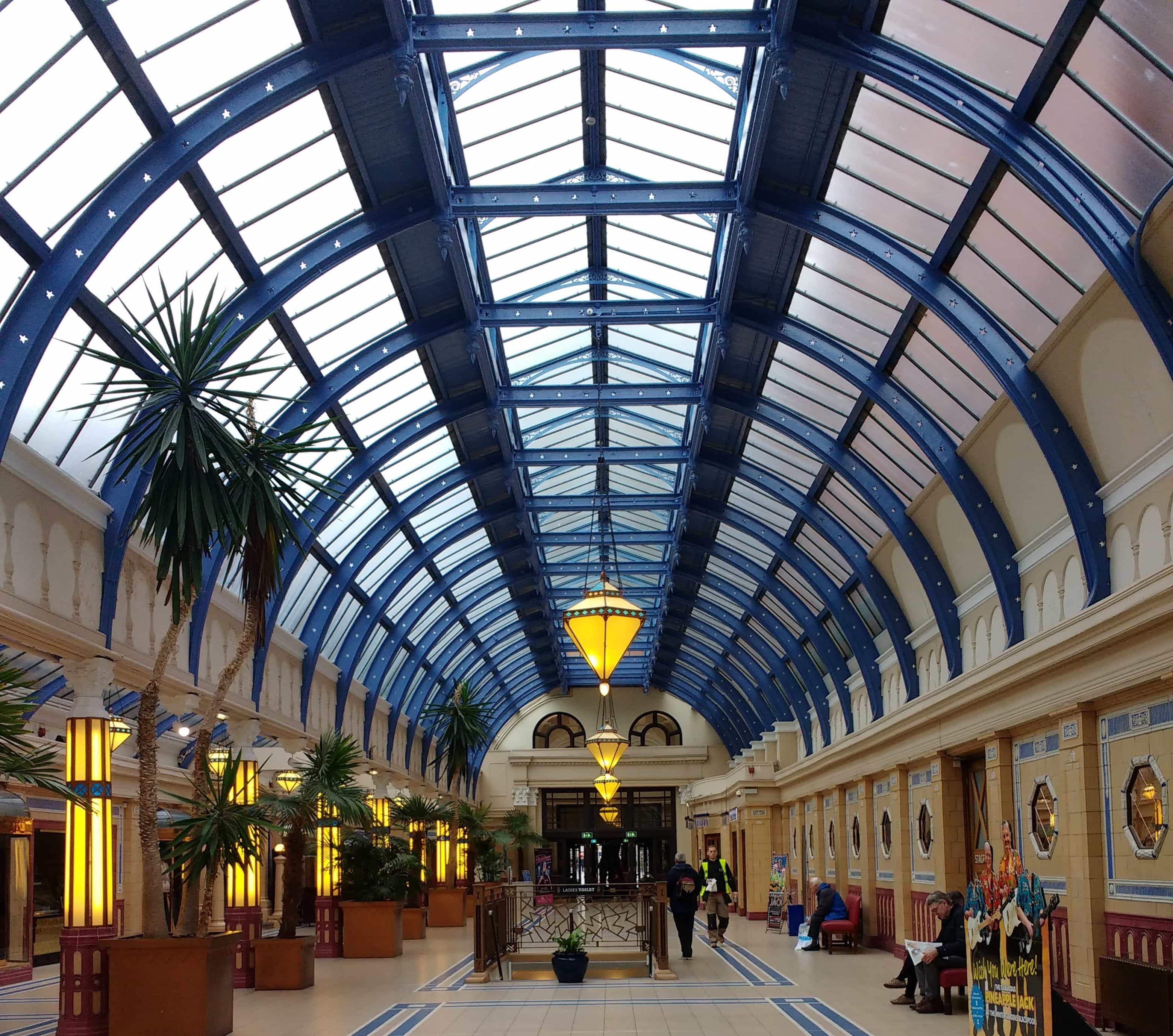 The Opera House has a capacity near 3000 and it continues to attract the biggest touring shows and events from across the globe. The adjoining internationally revered Empress Ballroom is home of the Blackpool Dance Festival, PDC World Matchplay darts, iconic gigs and many more illustrious events.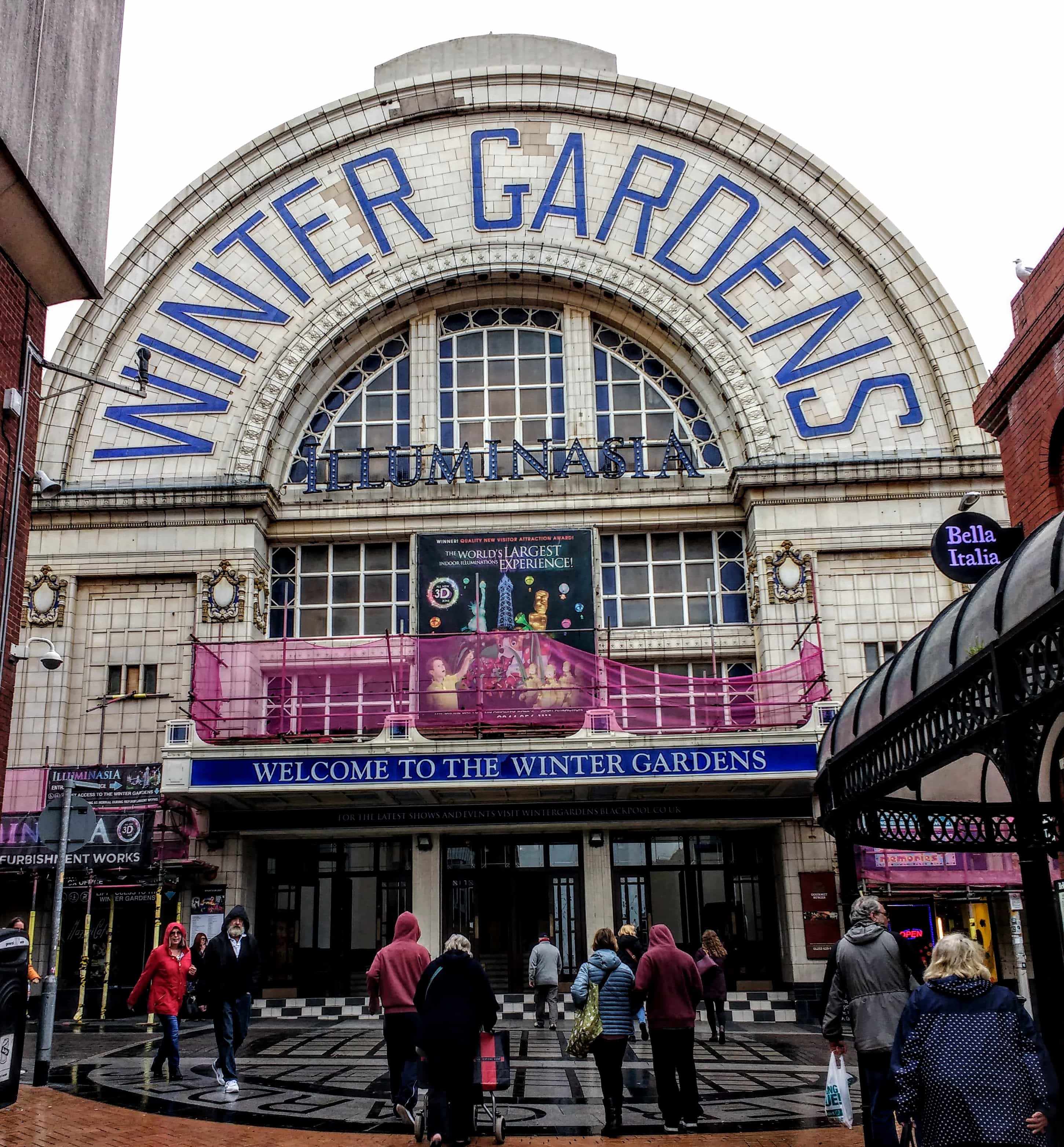 Blackpool Illuminasia
Illuminasia is unlike anything you've seen before! A magical walk-through attraction that blends the tradition of Chinese lantern craft with modern technology to create incredible larger-than-life exhibits. It's immersive, interactive and indoors at the Winter Gardens.
The Blackpool Tower
Of course, everyone who comes to Blackpool wants to experience the iconic viewing platform of The Blackpool Tower, but that's not all the tower offers. There are 5 attractions within the Tower to see.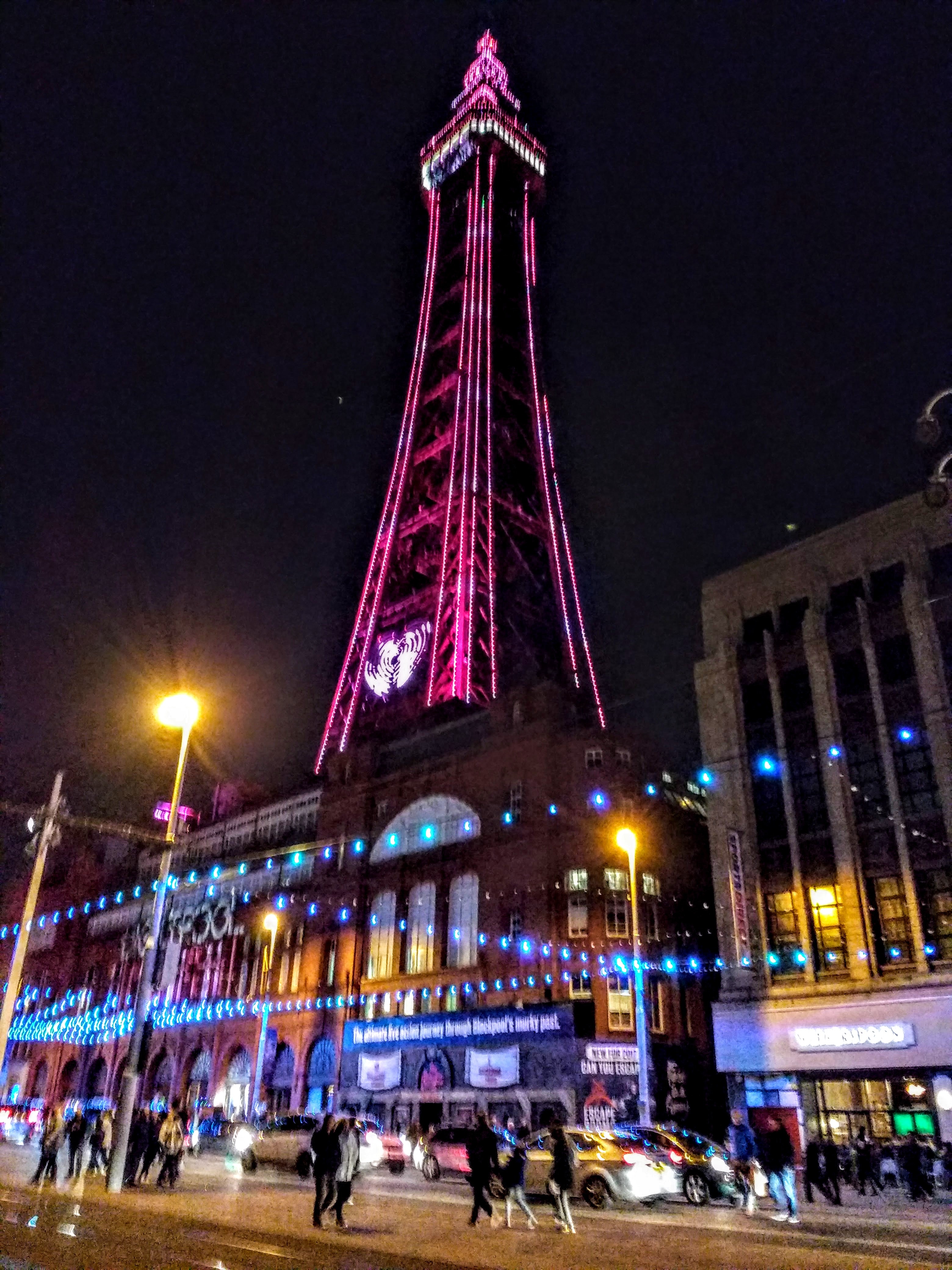 North Pier
North Pier is the oldest and longest of Blackpool's three World famous piers offers a mix of traditional family fun, top live entertainment and the best venue for parties!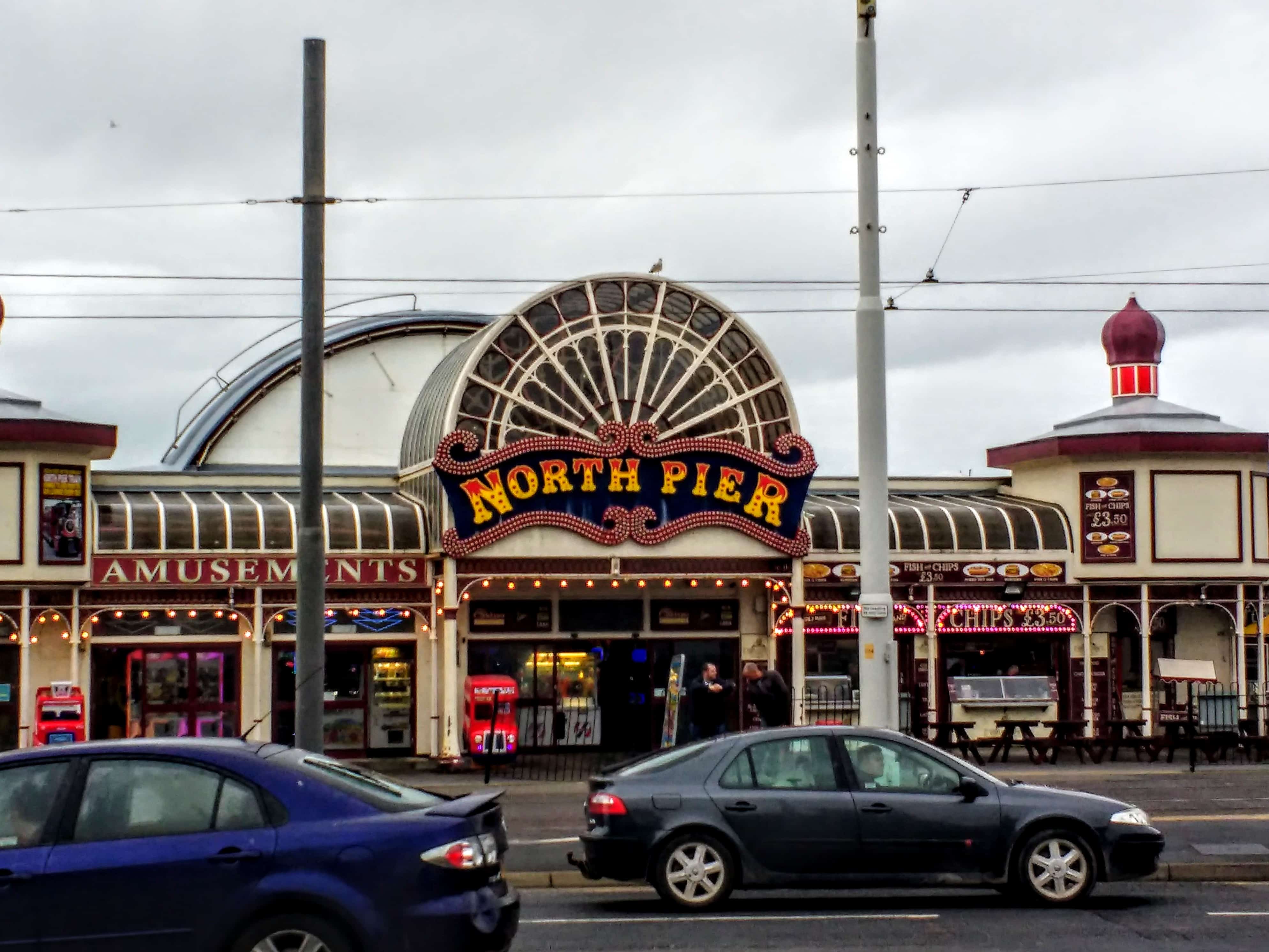 The success of Blackpool's first pier, North Pier prompted the formation of the South Pier now known as Central Pier, Opened on 30 May 1868, today it is jam-packed with rides, stalls, entertainment and of course the Big Wheel.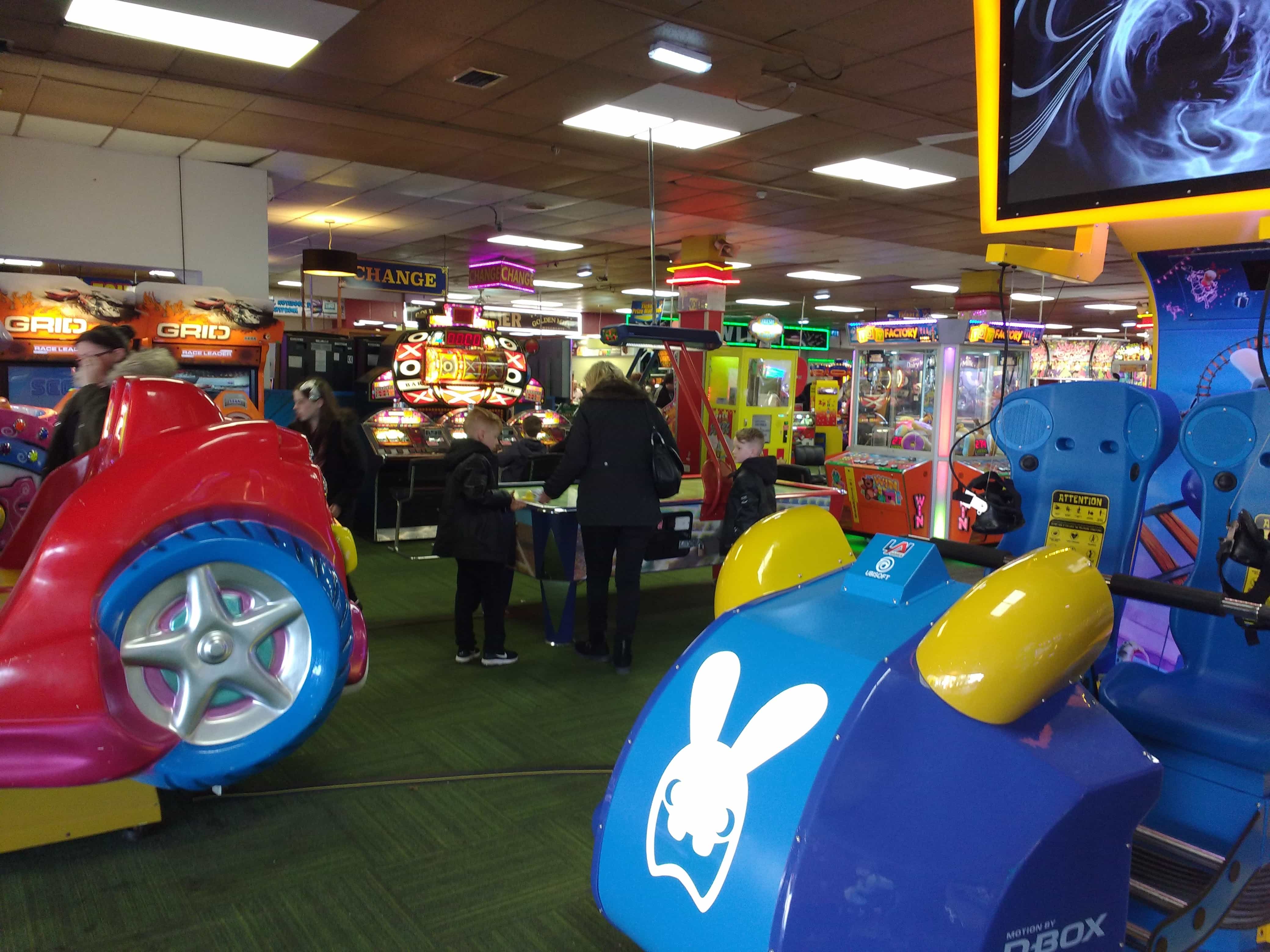 South Pier
South pier was opened as the Victoria Pier on Good Friday, 31 March 1893. In 1930, the name "Victoria Pier" was dropped and the pier became simply South Pier. Today it boasts numerous rides and experiences that will encourage your love of English seaside arcades and entertainment. This is one of the most popular things to do in Blackpool.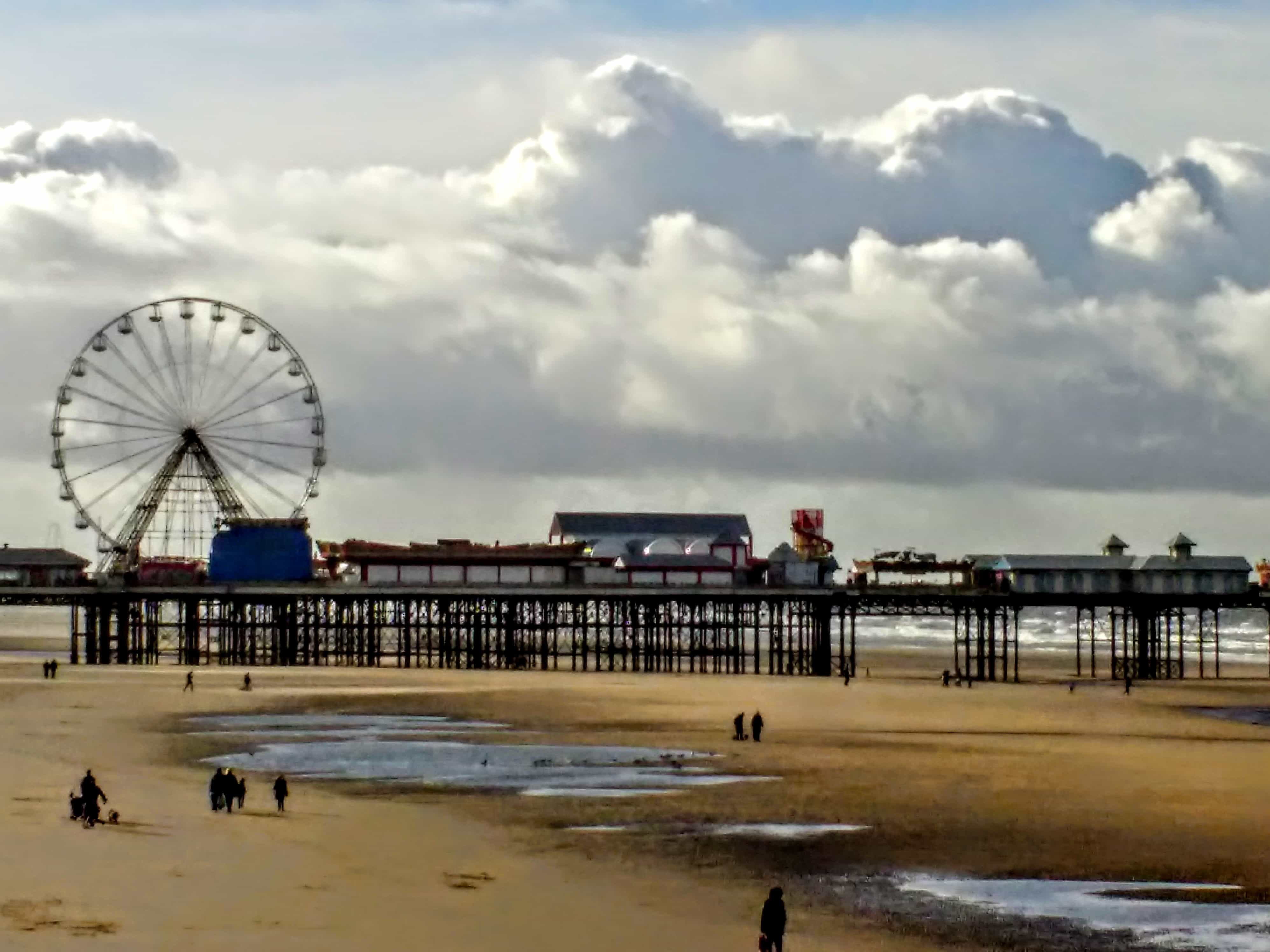 Central Pier
Showcasing more than 50 displays and more than 2,000 spectacular aquatic creatures including tropical sharks, colourful reef fish, octopus, rays and sea horses, SEA LIFE Blackpool is the perfect way to experience the wonders of underwater life without getting wet!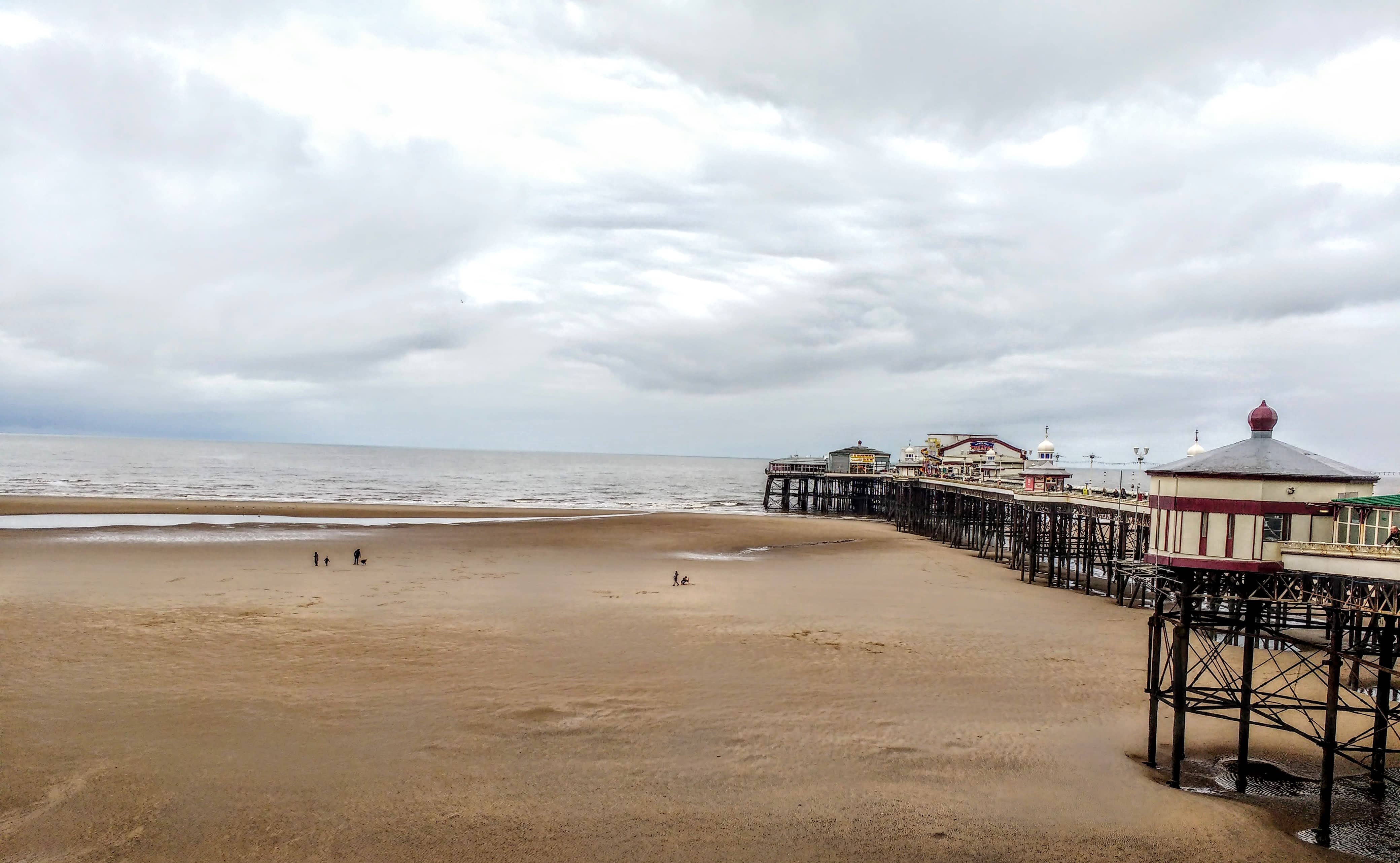 Blackpool Beach
One of Blackpool's truly redeeming features is the absolutely beautiful unspoilt sandy beaches. However, rumour has it that during the busy summer months the beaches are full of broken glass, needles and garbage but during the off-season, there is much to love about the beach.
Ireland has some pretty amazing beaches to see when you visit
The Promenade
The Blackpool Promenade can be divided into 3 distinct areas. North Shore, Central, and South Shore. This makes for miles of arcades, small shops and stalls, cafes, bars and restaurants the iconic illuminations, and the famous Blackpool tram service.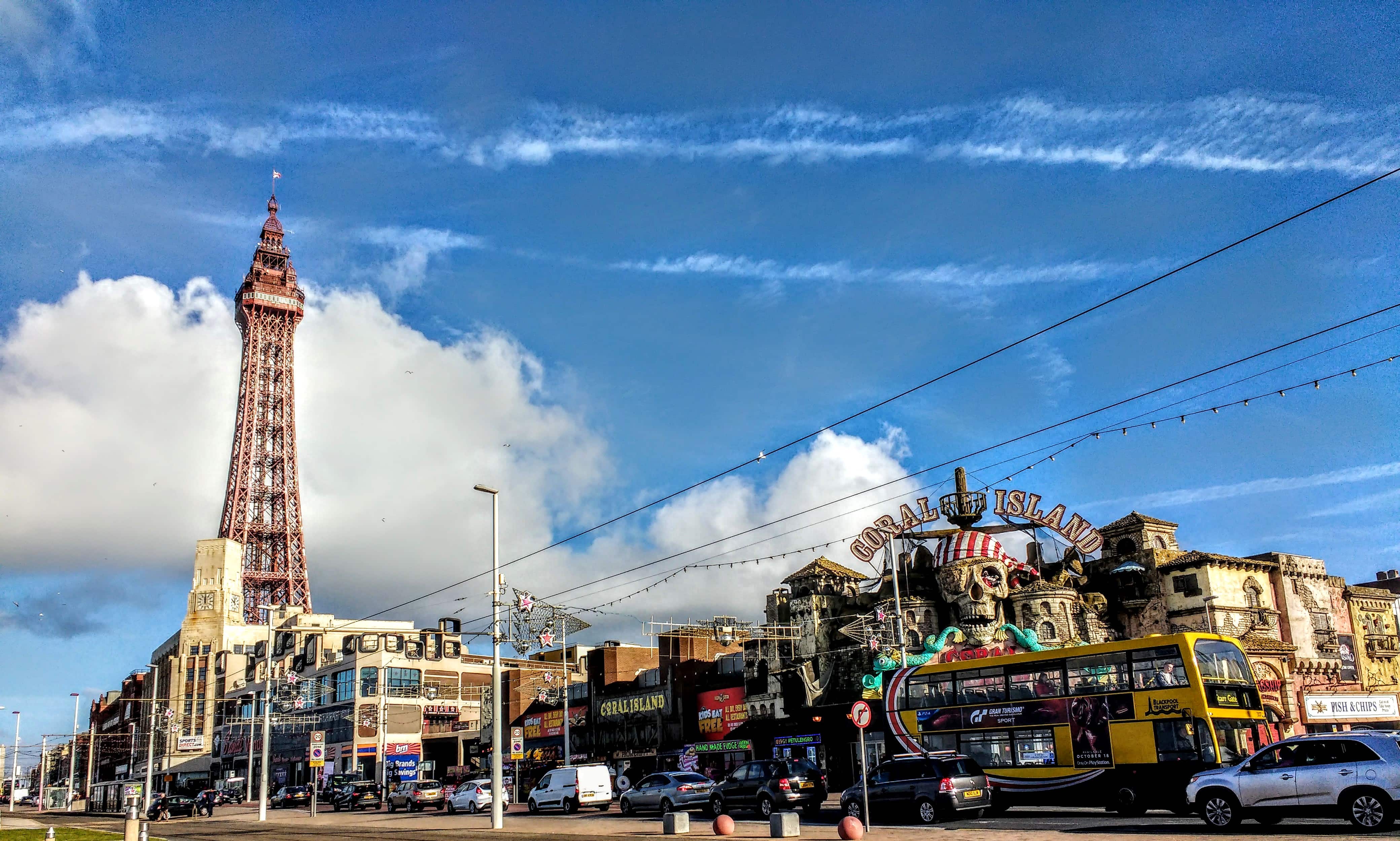 Coral Island is Blackpool's largest indoor free admission family attraction. There's super cheap food where all the kids can eat free, Bingo, gambling for grown-ups, seaside rides and games. We could not abide the nasty smell around the place it was quite revolting. It's one of those things to do in Blackpool that huge crowds seem to love I guess its the free food for kids.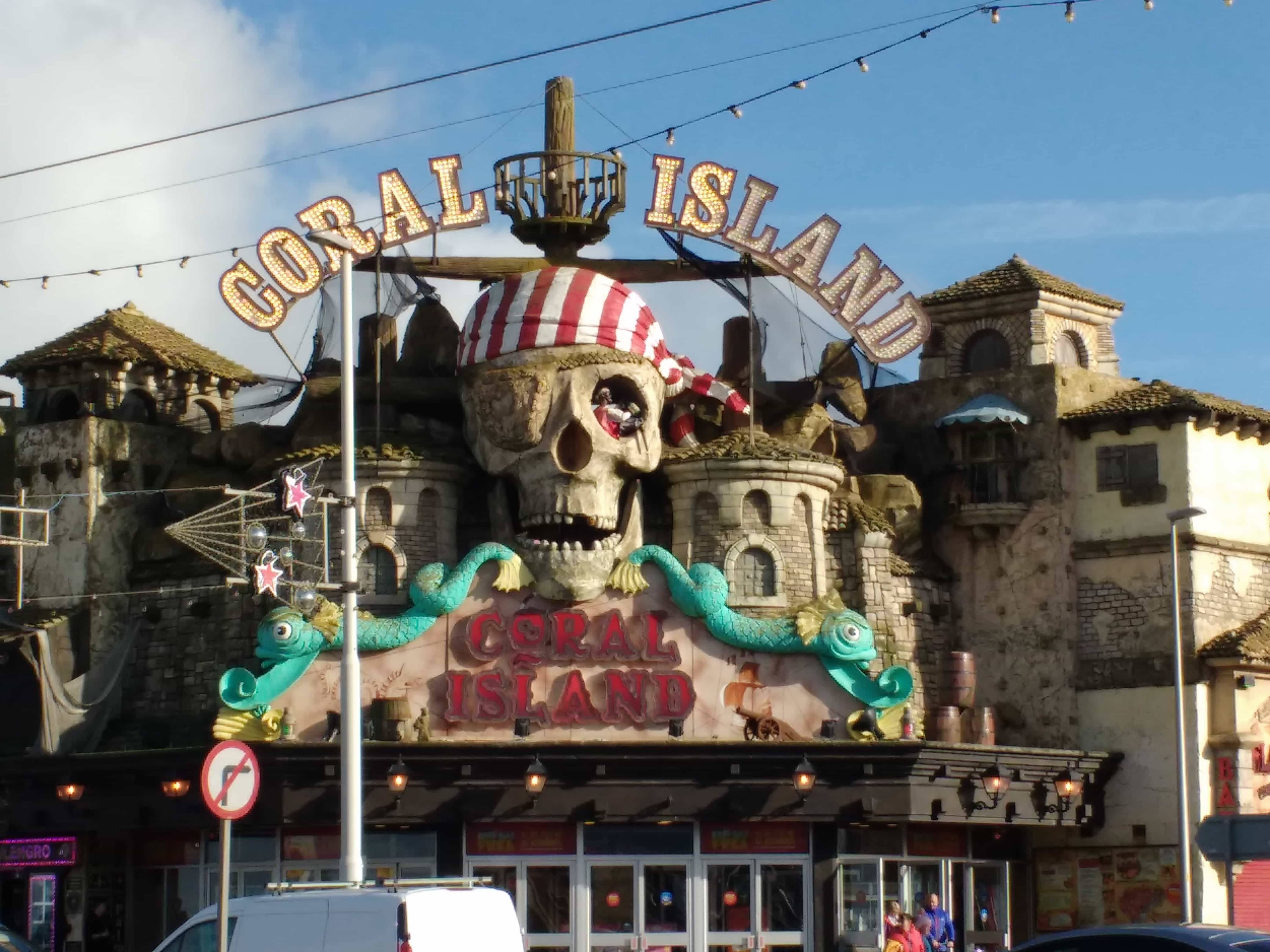 Madame Tussauds
Madame Tussauds visitors are sent on an engaging and entertaining interactive journey, featuring some of the country's best-loved stars from the small screen, music and sport.
Legends at the Sands
The Legend's shows are supposed to be legendary. They include performances by some of the U.K's best impersonators from Tom Jones to George Michael a Legend's show is a world-class entertainment spectacular. On Trip Advisor it gets fabulous reviews but I just hate paying that much for tribute shows so we didn't go.
Funny Girls
I was so looking forward to this. Nobody does a drag show better than the British and this one has great reviews and even a BBC Documentary.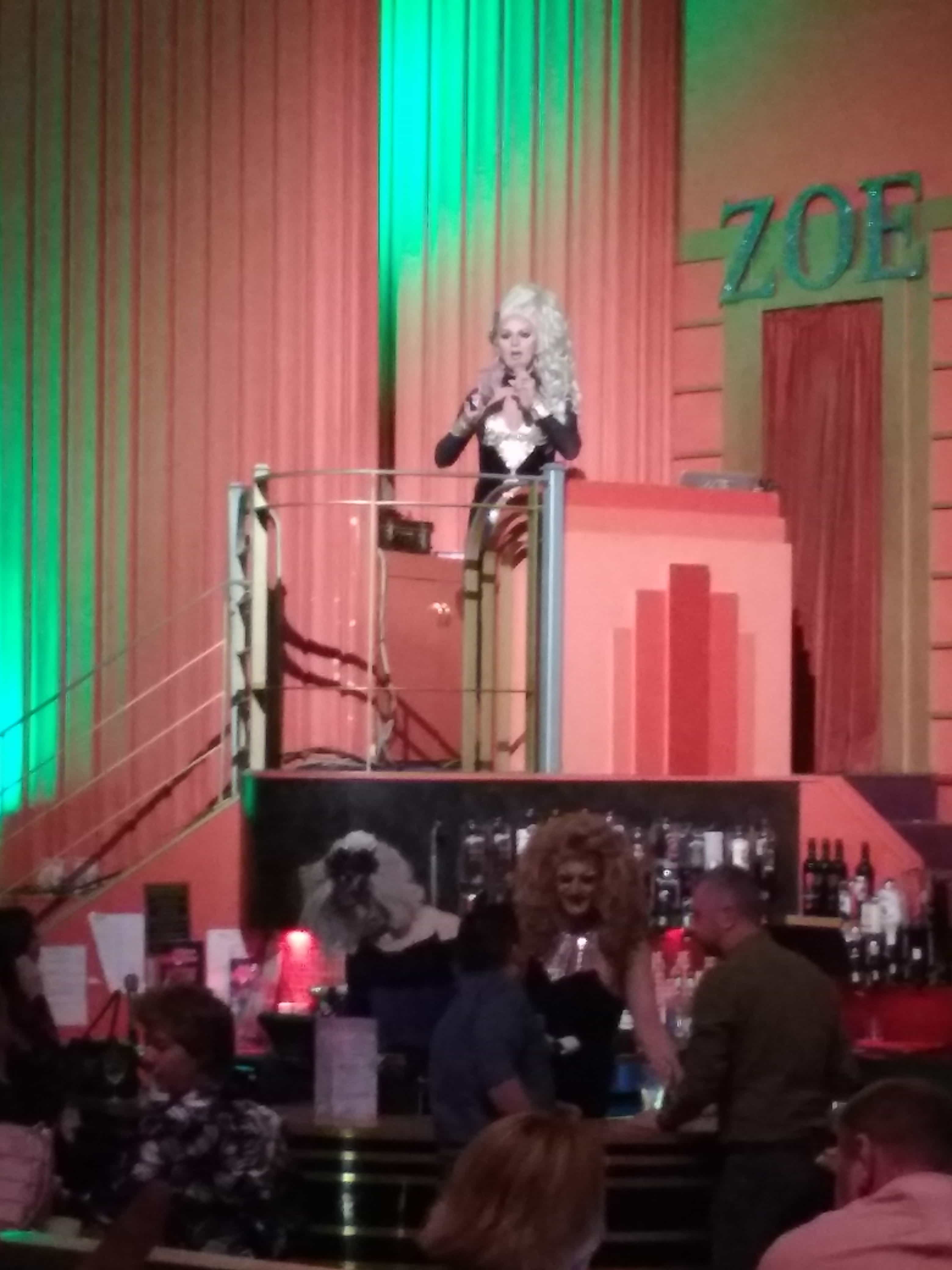 The compere was brilliant, sassy, hilarious and gorgeous. The rest of the show really left a lot to be desired. I know the place was pretty dead in November but there was no excuse for this tragedy of a show. No effort, no funny and no fabulousness.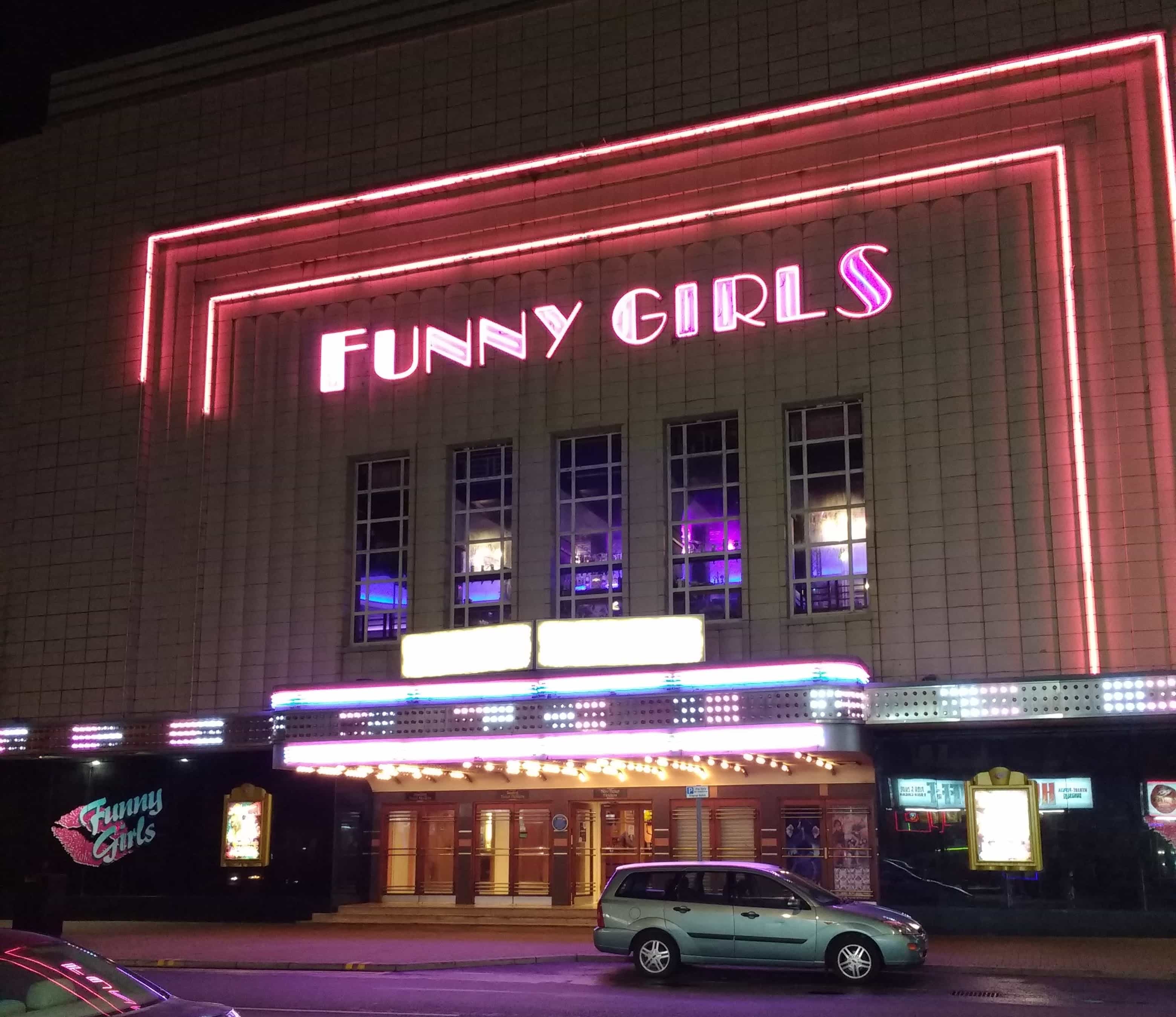 Grand Theatre
Opened on July 23, 1894, by Thomas Sergenson, Blackpool's first successful theatrical manager. The Grand Theatre, Blackpool is one of Britain's premier heritage theatres. Dubbed the theatre 'Matcham's Masterpiece' it's the perfect place to take in a show.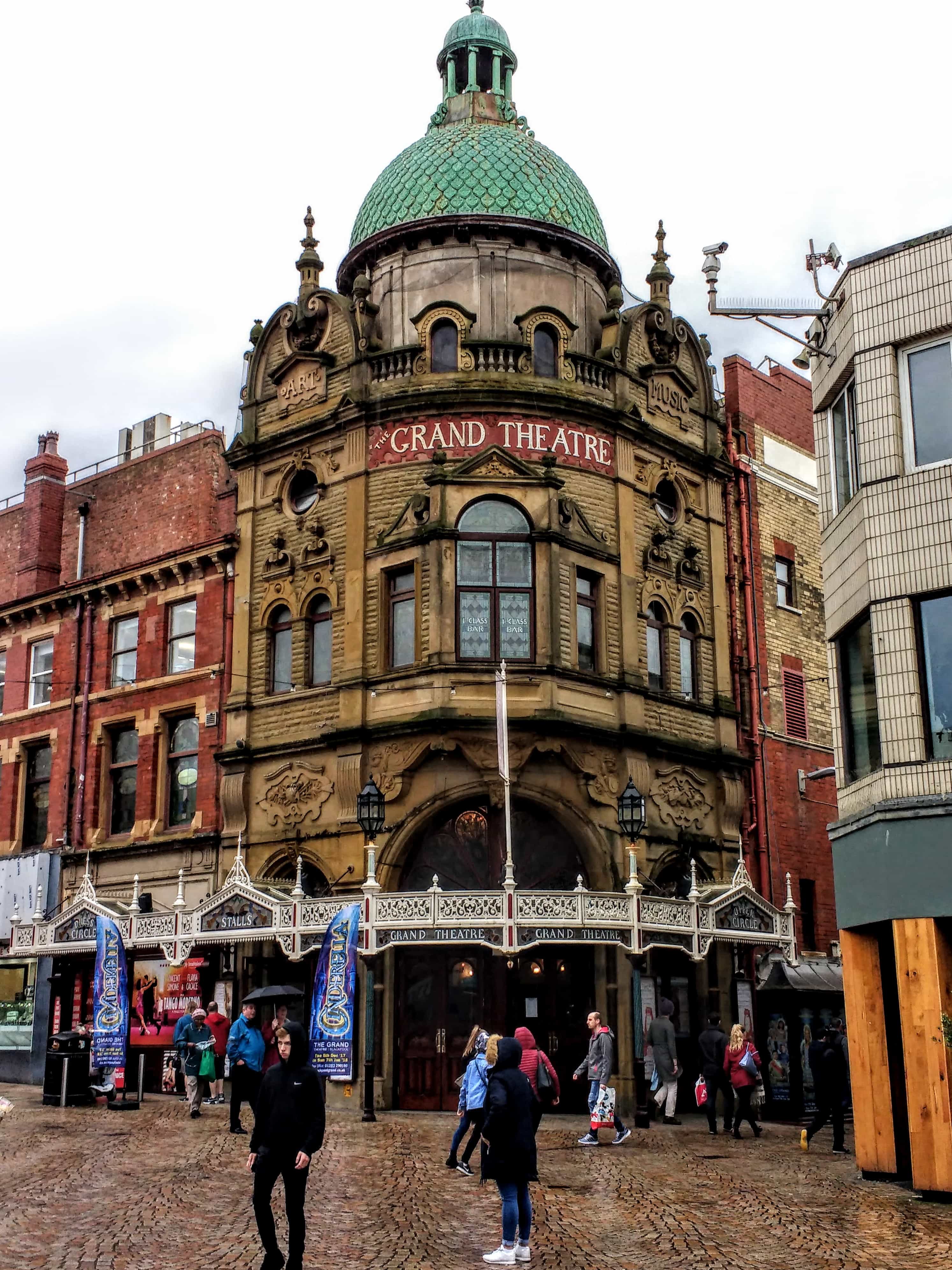 The Blackpool Pleasure Beach
The most ride intensive theme park, home to the legendary Big One & Valhalla. The theme park includes Thrill & Family Rides, and the newly added Nickelodeon Land which includes 12 exciting rides, such as Wallace & Gromit's Thrill-O-Matic to delight your kids.
Sandcastle Waterpark
Sandcastle Waterpark is the UK's Largest Indoor Waterpark. The Waterpark features over 18 slides and attractions including water slides, fun pools, wave machine, water chutes, burger bars, snack bars, arcades, swim shop and more.
The Blackpool Zoo
The multi award-winning Blackpool Zoo has it all! The Zoo is situated in 32 acres of spacious, mature parkland with lakes, waterfalls and traditional English woodland. All your favourites are here – big cats, elephants, giraffes, gorillas, orang-utans and, of course, "Blue Peter" TV stars, the sea lions.
Stanley Park
Stanley Park is a public park It is Blackpool's primary park and covers an area of approximately 104 hectares (260 acres). It features a large boating lake, many scenic trails and a huge children's park, tennis courts, a skate park and more.
The Blackpool Illuminations
Now I have to say this was pretty cool. It was great because you couldn't see the dirt in the streets and the smells of popcorn and candy floss overwhelmed the underlying miasma that is Blackpool air. The illuminations are a great spectacle. From over one million bulbs, live bands, entertainment puppets and shows the Illuminations are worth an evening.
I posed the question at the beginning of this piece about loving or hating Blackpool. I don't fall in either camp what I will say is that visiting Blackpool was a great learning experience though. If you only ever see London or some of the bigger cities in the UK you will never begin to understand things like Brexit and the mood of the people.
It becomes very clear how disenfranchised the British in places like Blackpool feel and how they and their cities have been completely neglected and laid to waste by government policies and the wealth "haves". It is a crying shame that cities like Blackpool that was once brilliantly beautiful are now decaying wrecks only suited to those who can only afford "cheap as chips".
Pin for later Things to do in Blackpool
You might also like