Edinburgh Break
Edinburgh, the historic capital of Scotland, is home to historic sites, modern restaurants, pubs, and nature. Although Edinburgh is on many travellers' radar, it isn't filled with tourists like major cities of Paris or London. Edinburgh is perfect for travellers looking for a low-key, historic, culture-filled city. You also can't go wrong finding amazing Harry Potter sites to visit when in Edinburgh. Here are some tips to make sure your trip to Edinburgh is enjoyable.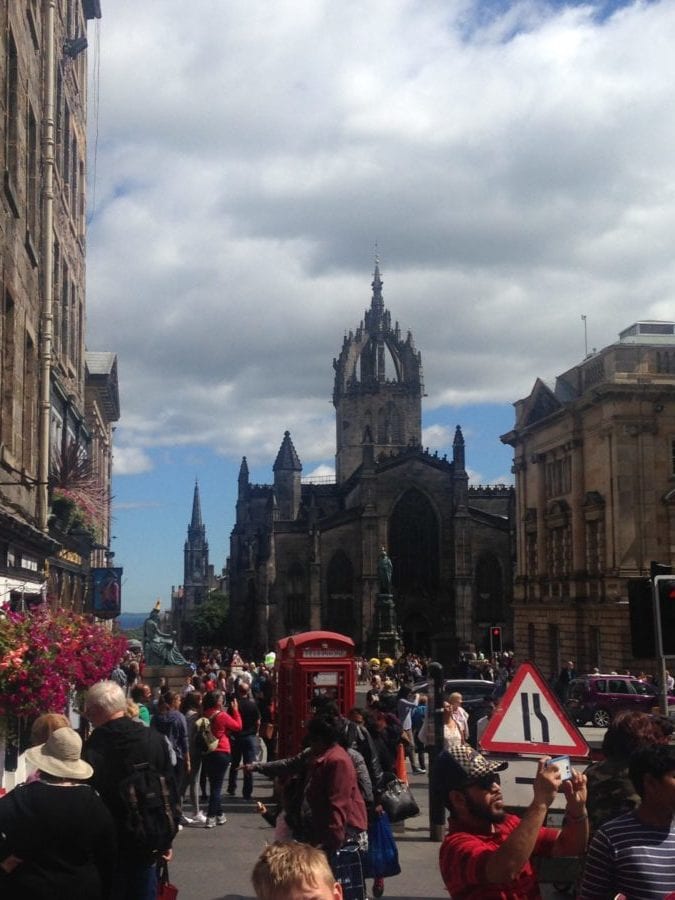 How to travel to Edinburgh
There are a variety of ways to get to Edinburgh. If you are travelling from abroad you may want to fly directly to Edinburgh Airport. Flying there can get expensive. One way to find a better deal is to fly into Reykjavik, Dublin, or London and catching an economy flight from there on airlines such as Ryanair or Easyjet. Flights can get as low as $50.
Xyuandbeyond is reader-supported. When you buy through links on our site, we may earn an affiliate commission. You can read my privacy policy here.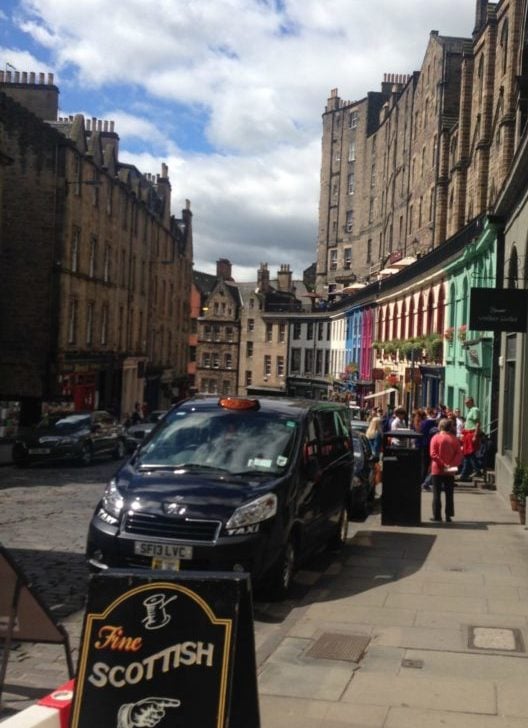 Edinburgh is also accessible by train. The train ride up from London is quite breathtaking. The train takes approximately 4 hours which is great if you have the time to spare. Many people prefer the train to fly because it eliminates the stress of being in an airport. The cost varies – if you purchase tickets far enough in advance it can be quite a bit cheaper than flying.
Is Scotland expensive? If I'm honest it can be but then again that all depends on where you stay and how you travel. If you plan to stay in a castle and travel first class then yes it can be very expensive. However, if you plan carefully and manage your budget it can be as affordable as any other place in the world.
26 Outstanding Seaside Villages in Britain for your holidays
Another advantage of taking the train is your ability to walk around the train car and enjoy some snacks.
Taking the bus (or driving) is also an option. Taking a bus might be less than a train, but that, or driving, will take you over 7 hours to get to from London. When you get there, Edinburgh is a town that you'd want to stay at an inn vs a hotel. The city is full of charm and there are plenty of inns that will give you the cosiest experience possible.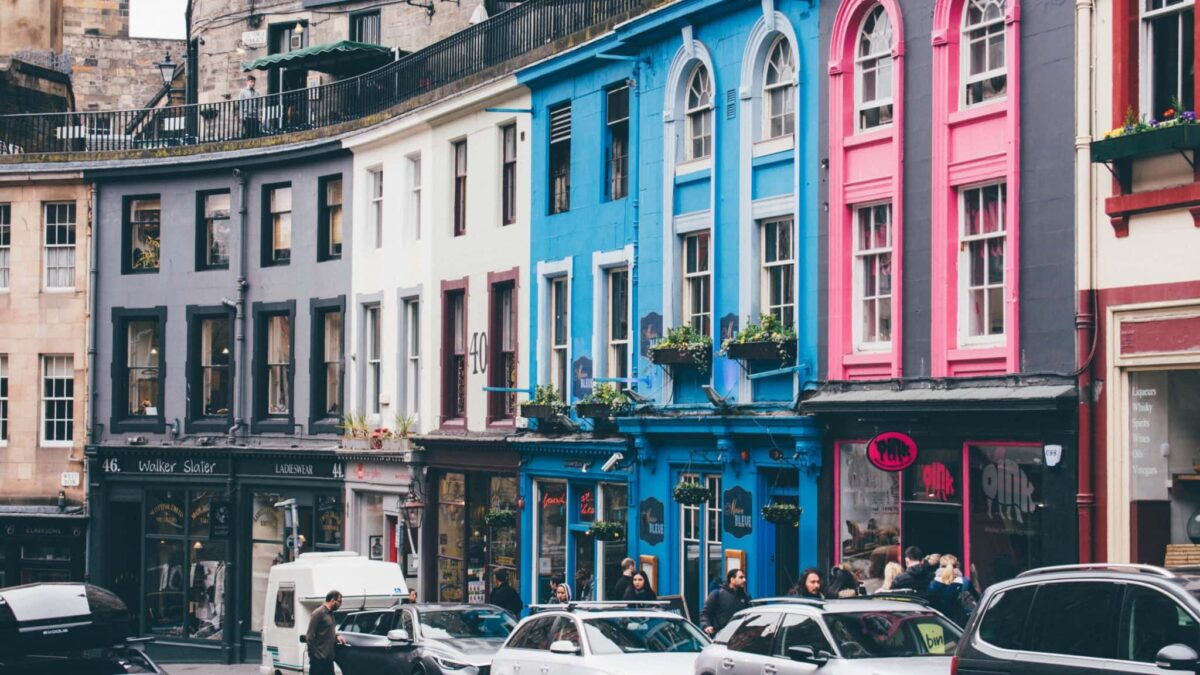 Where to stay in Edinburgh
Looking for something a little different, off the wall perhaps? Air BnB has it all.
What about a Castle stay? Historic Liberton Tower, built-in 1453, with its breathtaking panoramic views of Edinburgh is situated just 2.5 miles from the city centre. The Tower has been painstakingly restored to a high modern standard whilst still maintaining the historic, rustic feel of a 15th-century castle. It comprises three floors and a cellar.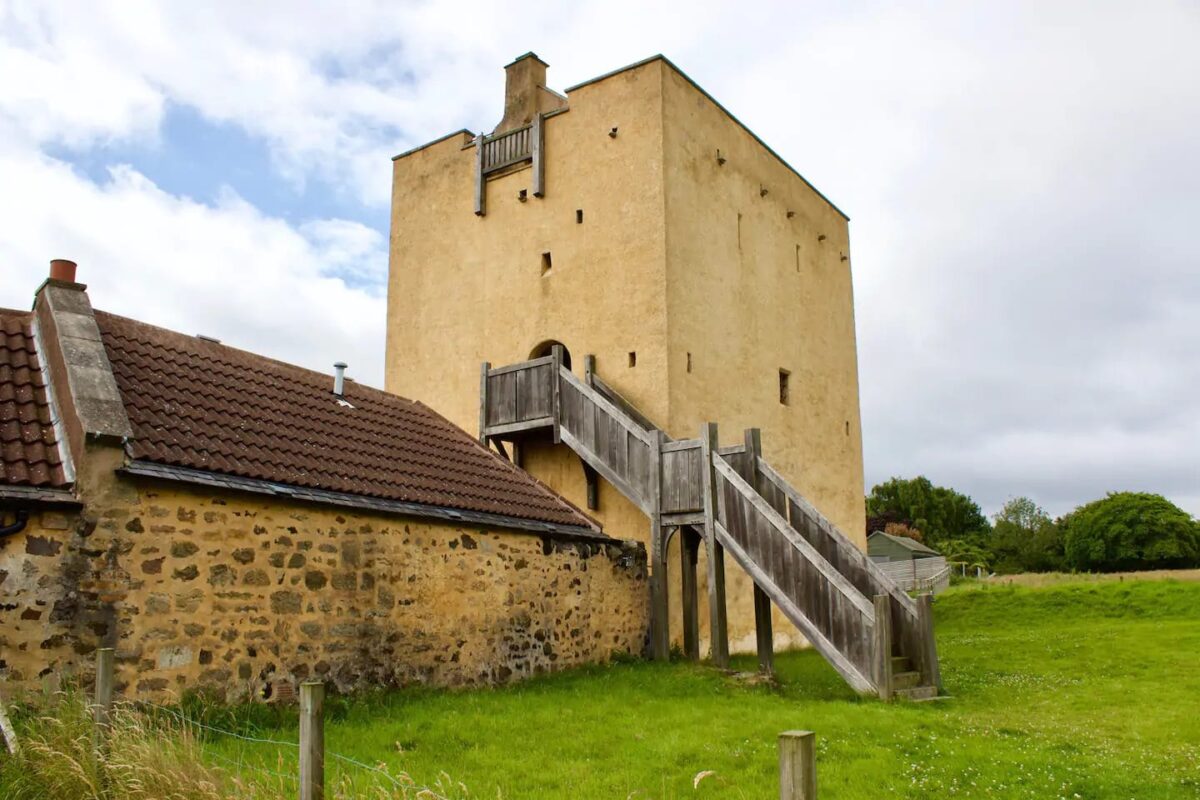 A first for Scotland, The Four Sisters Boatel is a luxury, four-star, self-catering, canal barge, accommodation located in the very heart of Edinburgh city centre and has been awarded 4 stars by the Scottish Tourist Board.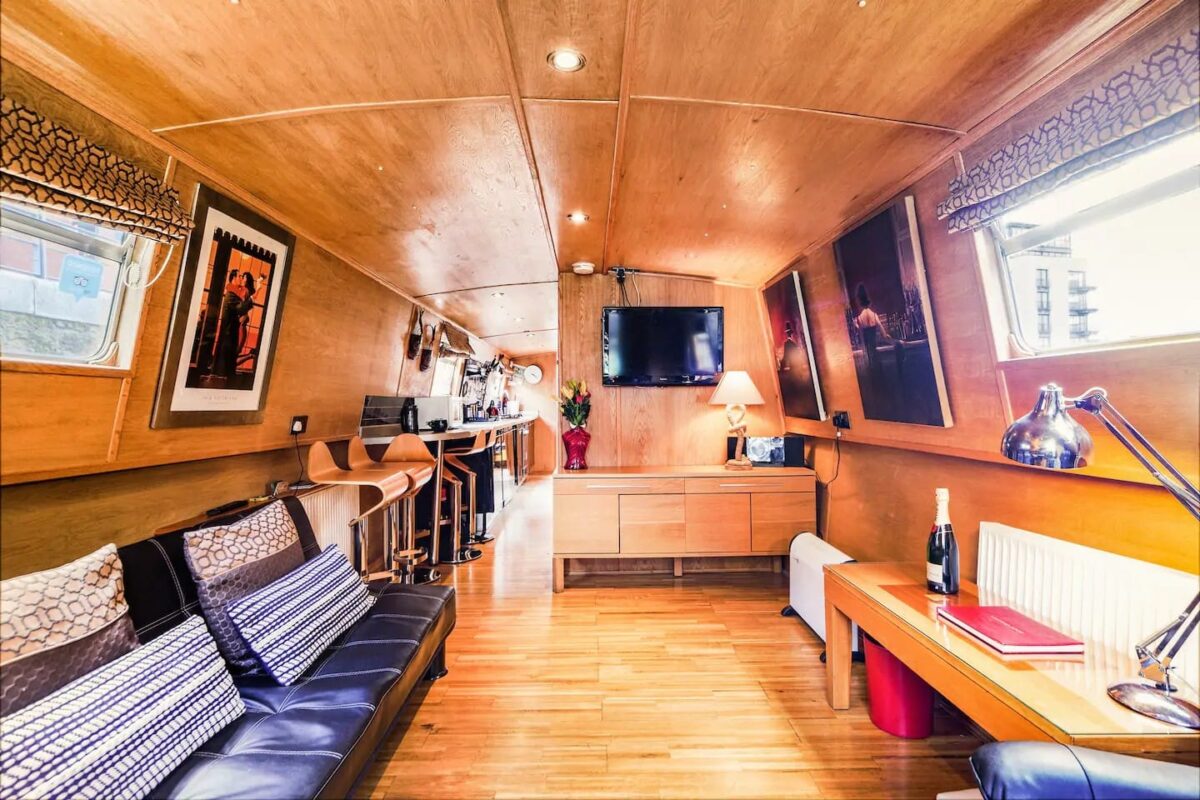 What about a lovely cabin in Leith? This space is for you! A peaceful, beautiful, bespoke, architect-designed cabin set by the waters of Leith in Colinton Dell. You will be greeted by birdsong and the gentle sound of the river. Come relax and enjoy this space. Everything is here, close to Edinburgh, the sea, beautiful hills and mountains – a gateway for you to enjoy, resting, sightseeing, walking, cycling, Edinburgh Festival -it's ALL HERE!
What about a central apartment where you can here the Edinburgh tattoo from your window? Get to the Fringe in no time. The apartment is in a fabulous central location just up from the vibrant Grassmarket. There is no shortage of cafes, bars, and restaurants nearby. The bedroom and kitchen have a wonderful view of the castle and as the flat is situated to the back of the building it is very peaceful. During the festival and Hogmanay, you may hear the military tattoo and fireworks as well as see them! Perfect for 2 but can accommodate 4 with the double sofa bed in the lounge.
Here's a quirky one a Dovecote dating to the 16th century. Serene secluded rustic-chic. Former home for doves; illuminated ancient nesting boxes. Tiny bedroom in tower with double bed & garden view. Safely tucked-away in large private garden, separate from other people.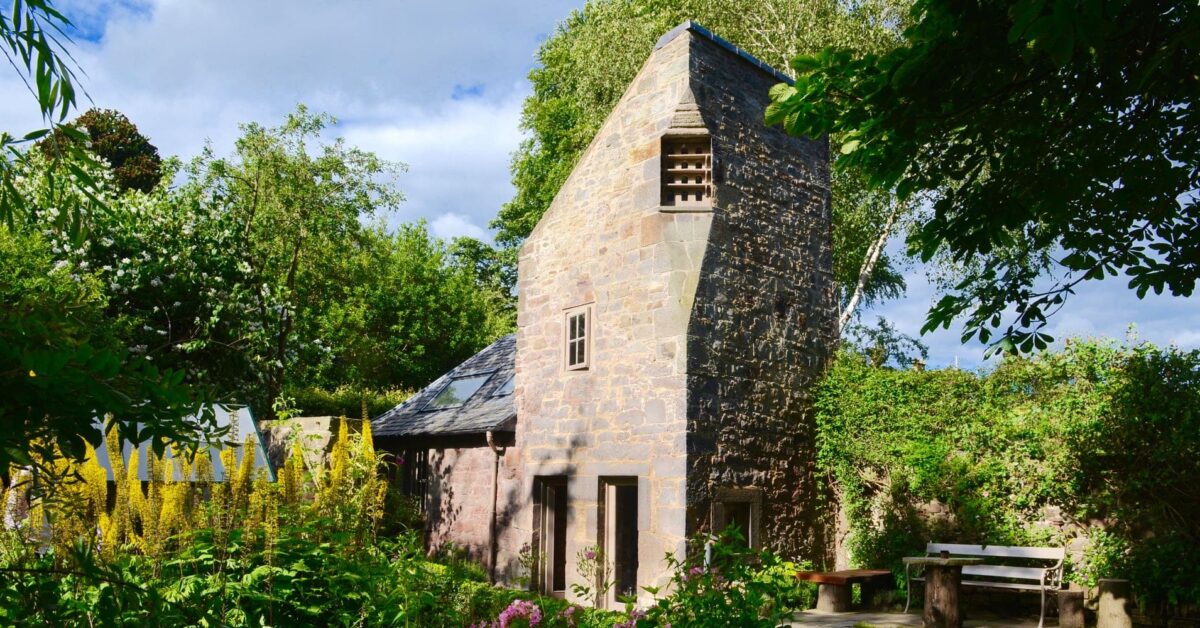 Weather in Edinburgh
What's the weather like in Edinburgh? In short – it's chilly. Even in peak summer, the highs can be as low as 65 degrees Fahrenheit. Their warmest month is August. If you want to avoid the cold, wait to visit Edinburgh until July.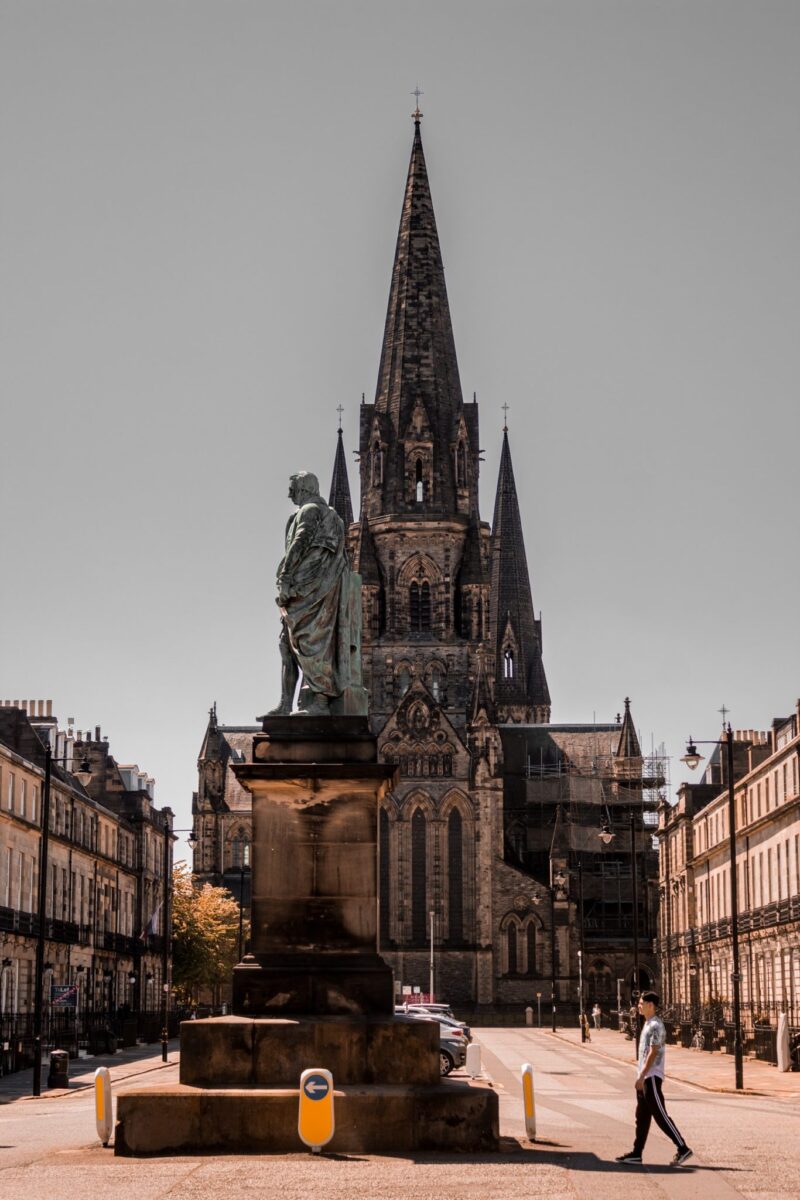 Edinburgh is also cloudy and rainy. According to World Weather and Climate Information, on average Edinburgh gets 1400 hours of sunshine per year. If you want a beach vacation Edinburgh is not for you.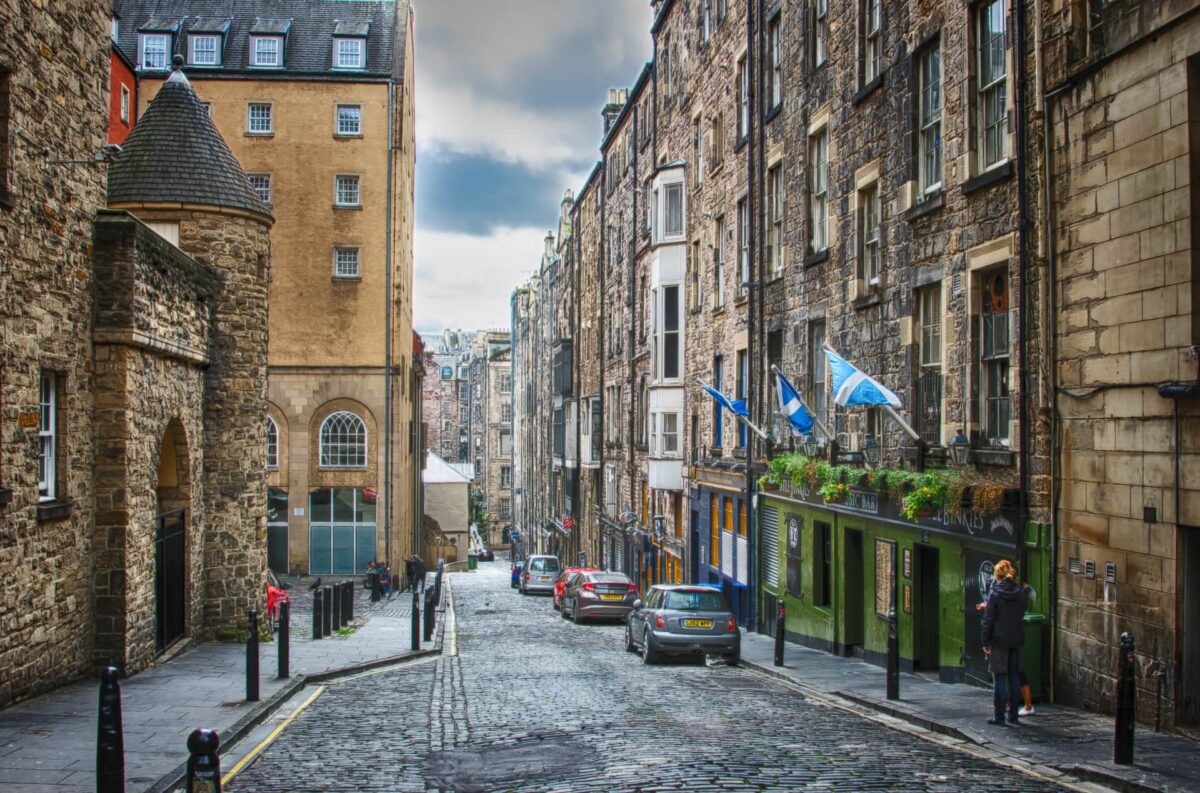 The weather in Edinburgh is the traditional Scottish cold and dreary – which makes sunshine all the better! Colder weather is perfect to be holed up in museums, castles, sipping the best whiskey in local pubs, and purchasing local wool scarves. You won't need to worry about air conditioning as well.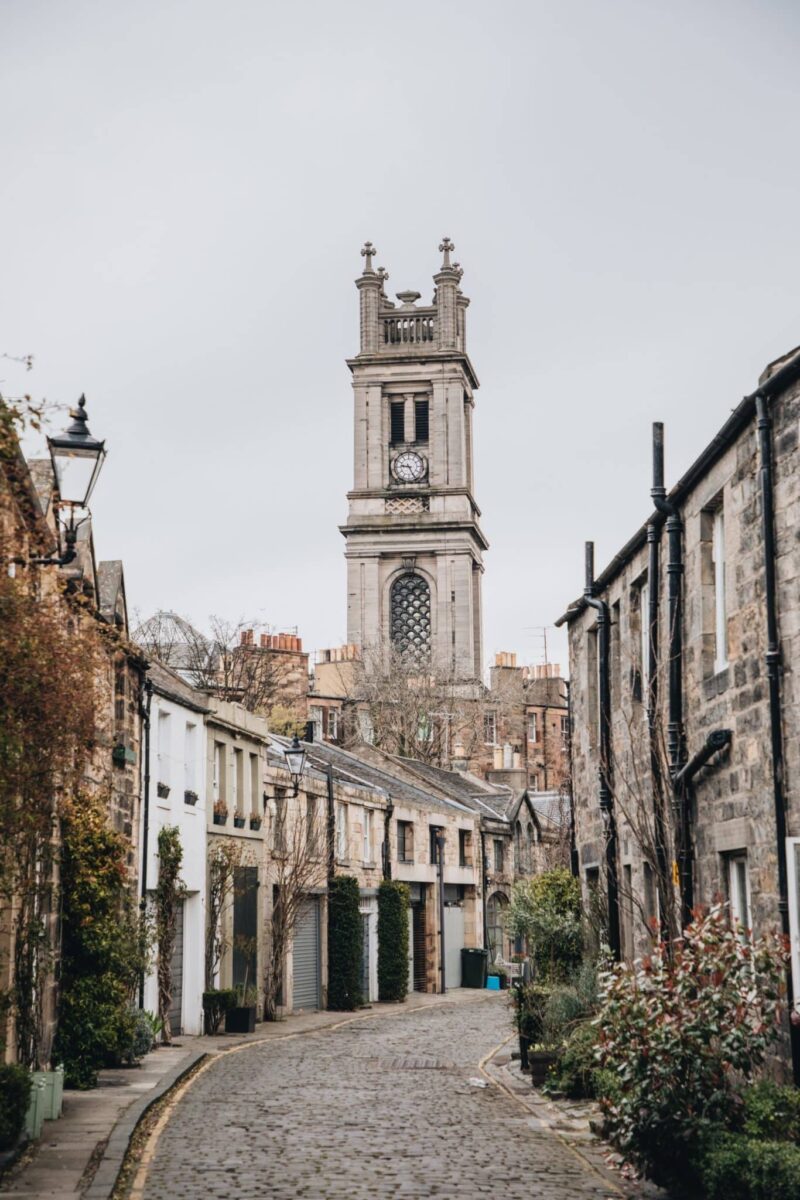 Weather Tip: Come prepared and ready to be a little chilly. Sip hot coffee and enjoy their soups to stay cosy. Don't let the chilly air prevent you from seeing what you came to experience. People do live in colder places after all!
What to wear in Edinburgh
Given the temperature and weather in Edinburgh, we recommend bundling up for your visit. While visiting be sure to bring the following items:
Scarves

Long sleeve shirt

Sweater

Pants

Jacket (preferably a raincoat)

Umbrella

Warm socks

Shoes that aren't slippery
If you forget a scarf or sweater don't fret. Edinburgh has some of the best locally made wool scarves, sweaters, mittens and more. The craftsmanship of their wool will last you for many years and keep you cosy while you wander the streets.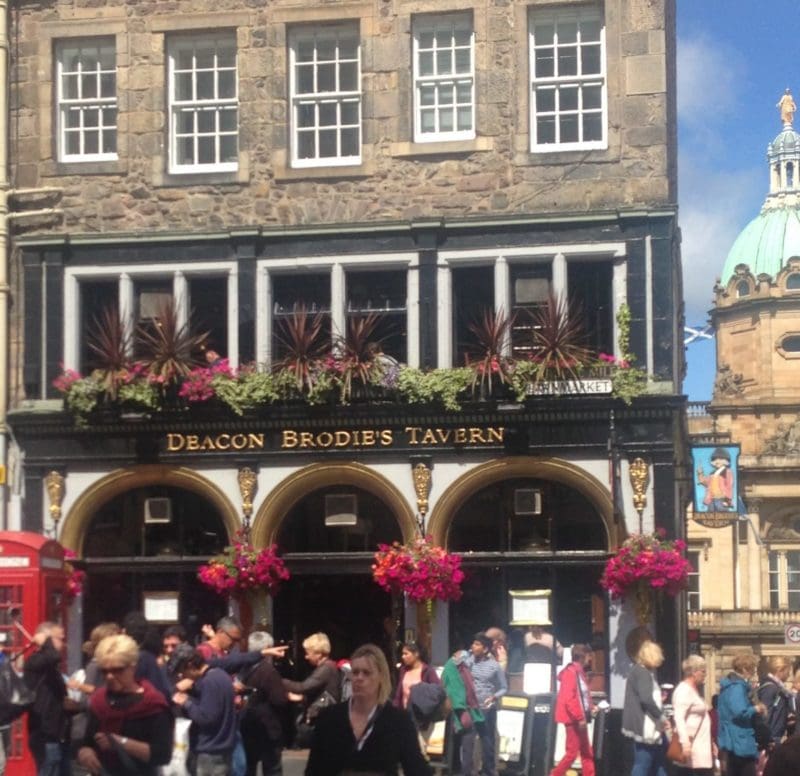 Pack comfortable shoes that won't slip around on wet cobblestone. It rains often in Edinburgh which can make the streets slick.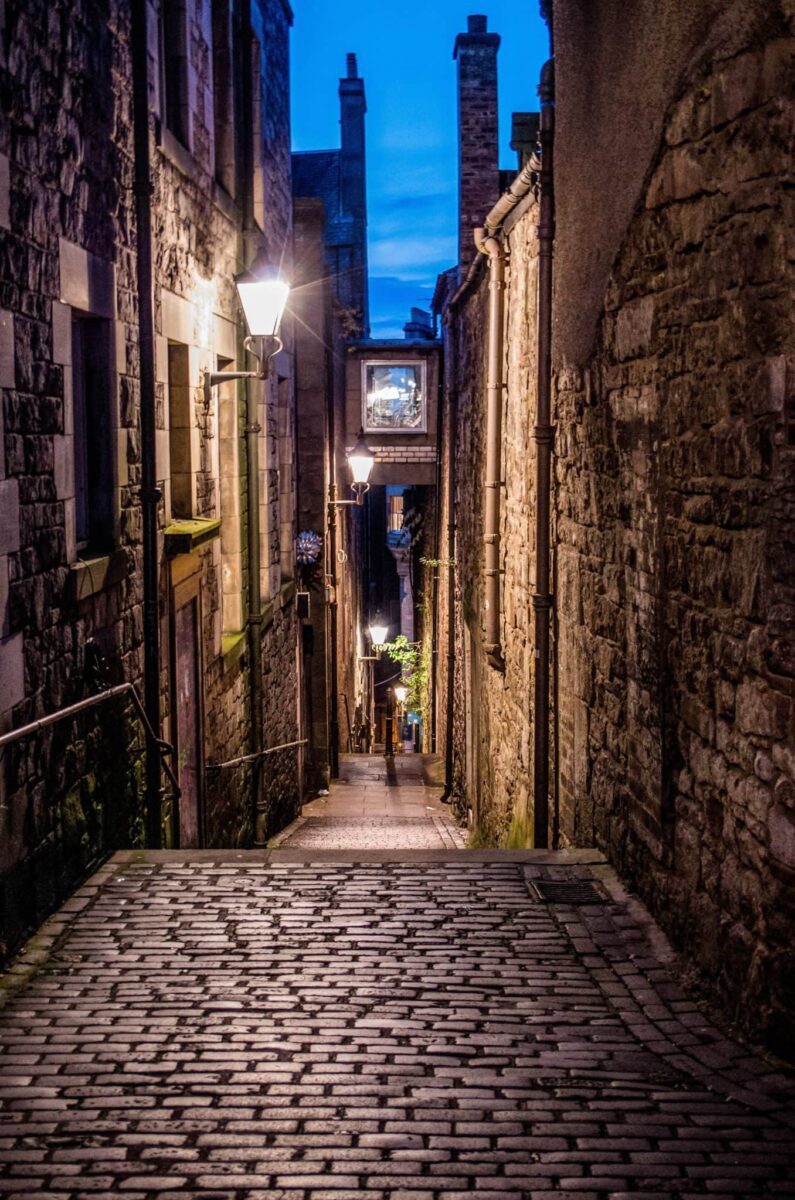 Most streets are made from stone which can be dangerous if you aren't paying attention. Skip the high heels and flip flops and pack your best pair of walking shoes.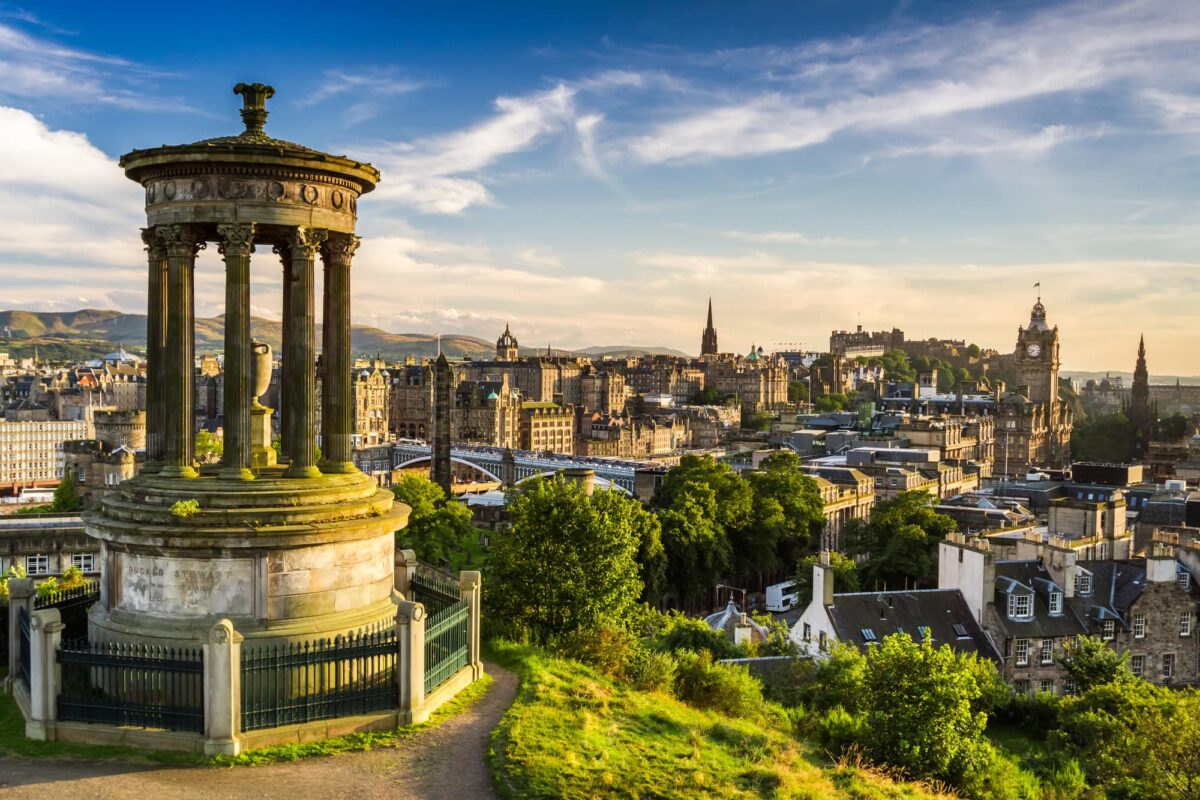 What to do in Edinburgh
There are a number of things to experience in Edinburgh depending on what you like to do while travelling.
Edinburgh for the museum-goer
If you travel for museums and history you are in the right place. Some of the best places to visit in Edinburgh for the museum and history lovers are Edinburgh Castle, Rosslyn Chapel, Dean Village, and of course Edinburgh Castle.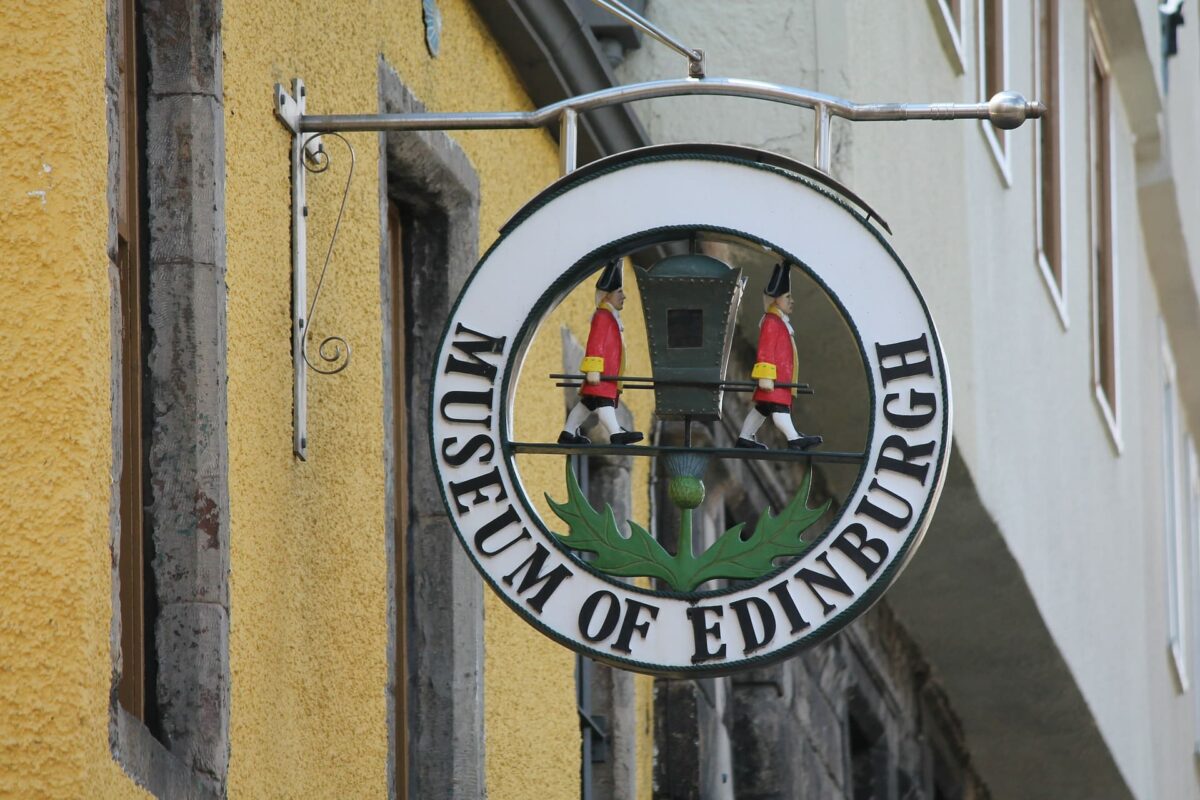 Edinburgh Castle
Edinburgh Castle dates back to the 12th century and has a long, crazy history. The castle holds the Crown Jewels of Scotland among other historic artefacts and the National War Museum of Scotland.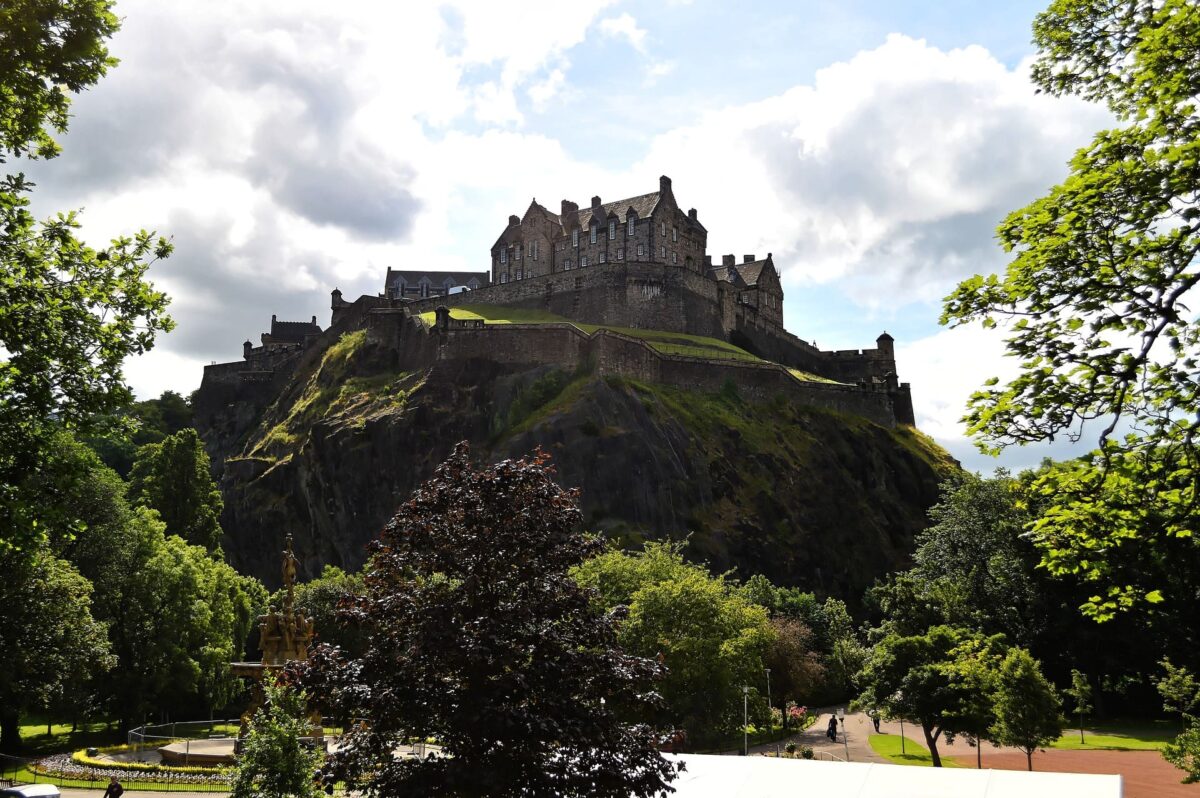 When visiting the Castle you take an audio tour or a guided tour. Neither is required – you can also walk the castle at your leisure. The Castle is open most days from 9:30 am to 5 pm and costs under 20 pounds per ticket.
Rosslyn Chapel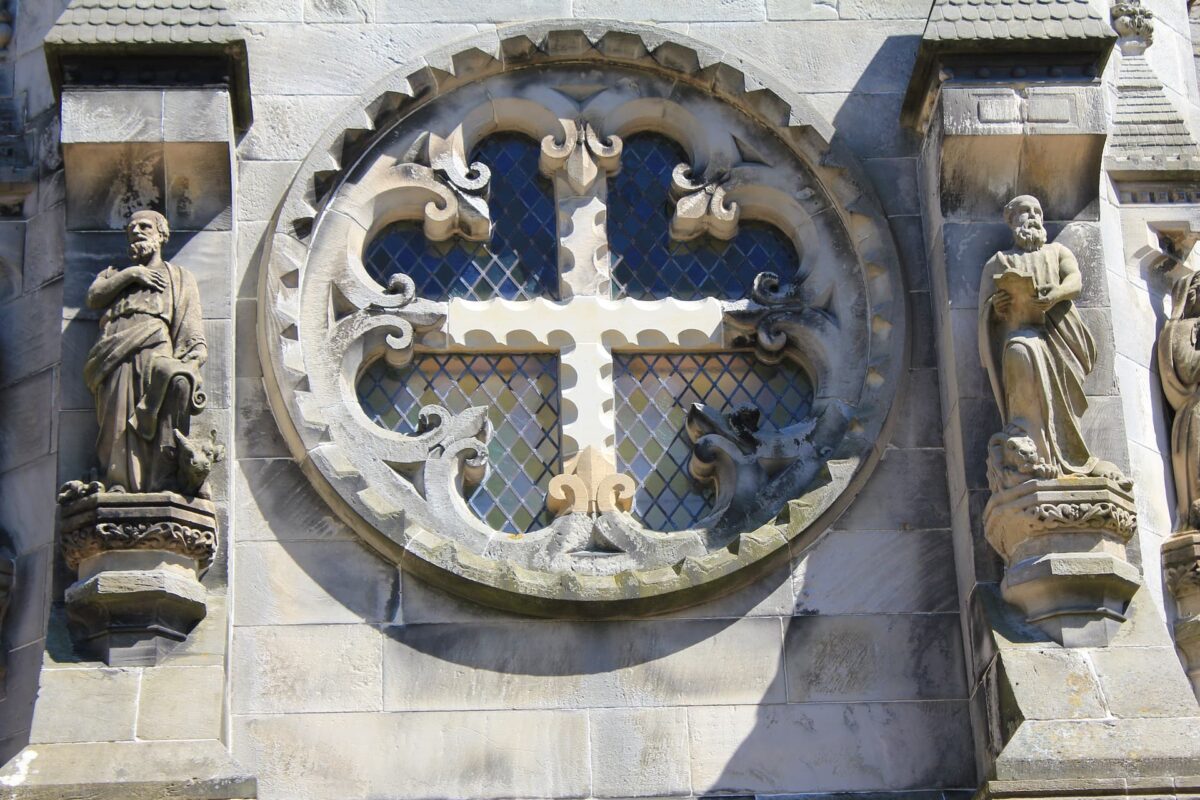 Rosslyn Chapel is slightly outside of Edinburgh but worth the visit. The Chapel was built in the 1400s – it took over 40 years to build – and is the site of numerous myths and theories. The Chapel even made an appearance in Dan Brown's book The Da Vinci Code. There is a small charge for admittance. If you enjoy old churches stop by to see ornate carvings, gothic architecture, and beautiful stained glass.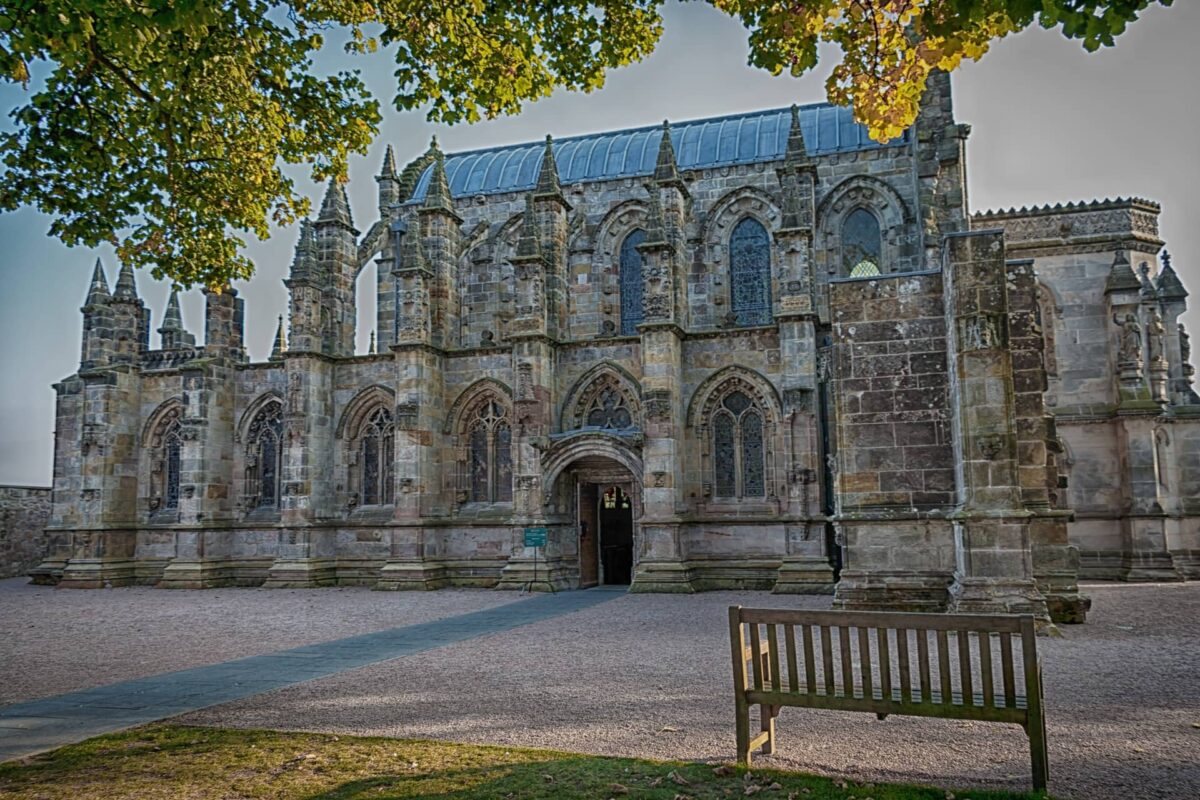 Dean Village
A historic centre of Edinburgh, Dean Village is a quaint subset filled with old buildings and gushing waters. A picturesque town with the history to back it up.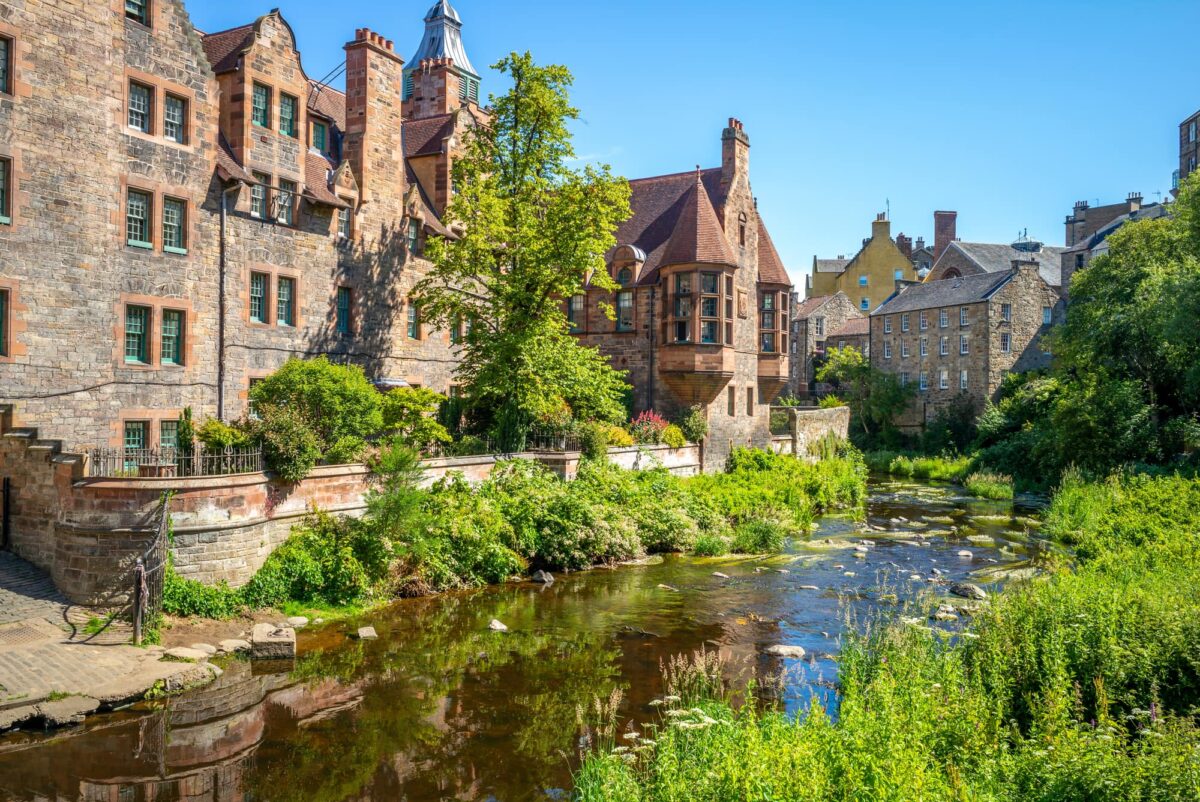 At the heart of Dean Village is Well Court which was built in the 19th century to house workers. The building is one of the most iconic in the area.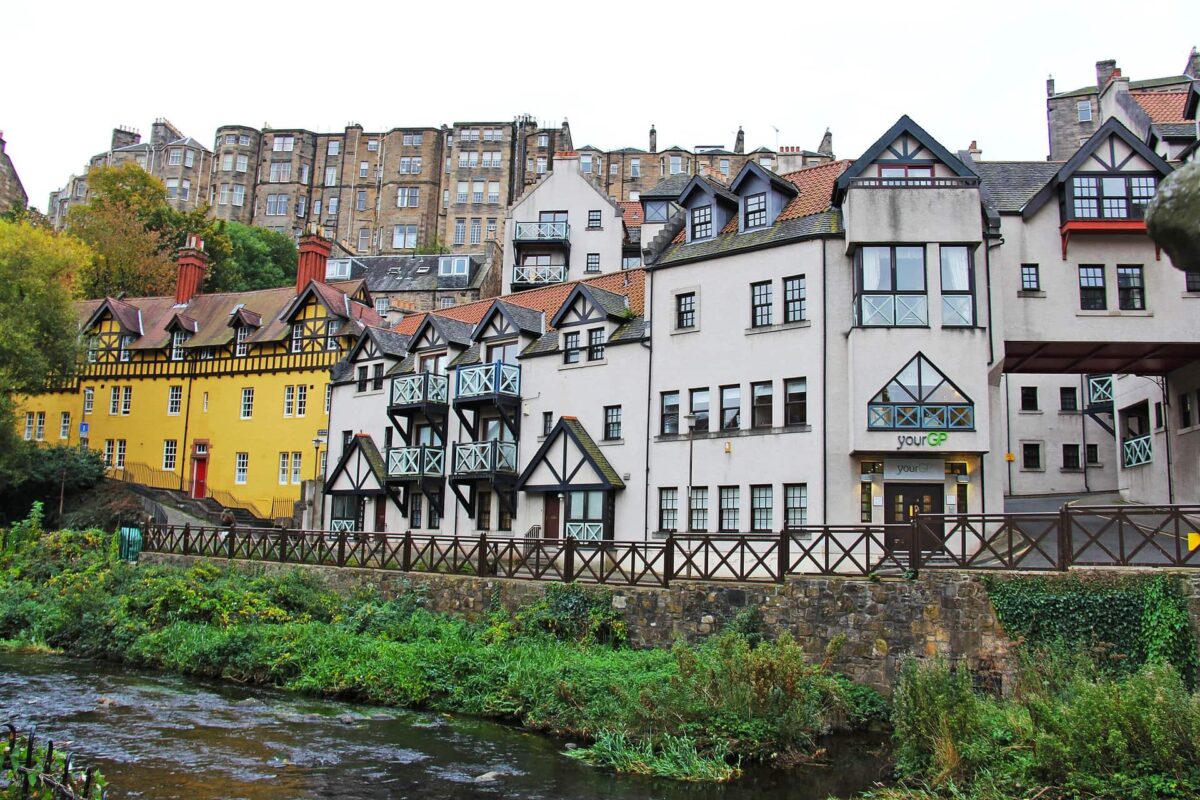 Edinburgh for the active traveller
Despite the chilly weather people come from all over the world to be active in Edinburgh. The top 3 things to do for the more active traveller are golfing, hiking, and visiting underground caves. It is also a fantastic place for long-distance cycling.
Golfing in Scotland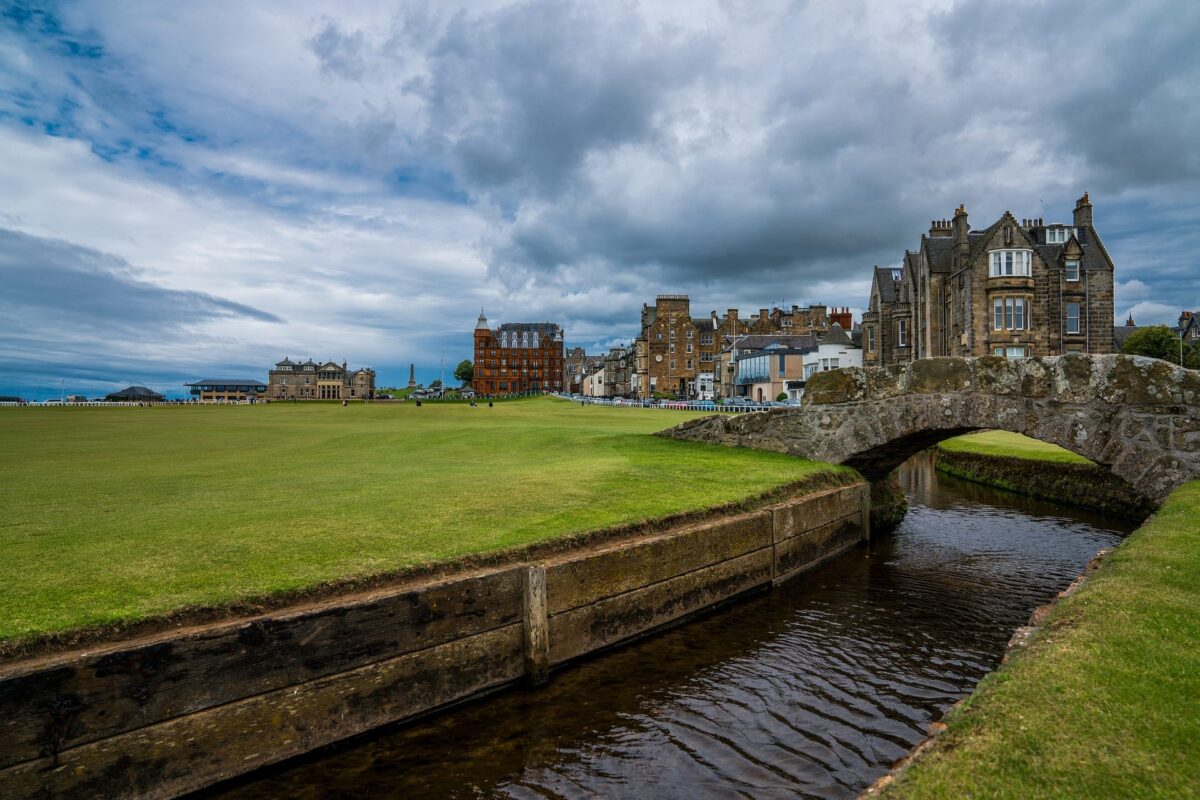 Golfing in Edinburgh is nothing short of beautiful. Crisp cool air, light breezes, and ocean smells on every course. There are a variety (over 20) of courses to choose from. When choosing a place to golf in Edinburgh consider the distance from the city centre, cost, and if they allow visitors. Similar to many country clubs in America and the United Kingdom, golf clubs may be members only.
Arthur's Seat at Holyrood Park
If you enjoy hiking, you must go to Holyrood Park. A short bus ride from the city centre (or a longer walk) is a large park with walking trails. This isn't extreme hiking like you would experience in Colorado, but it can get to be a steep walking path that is rocky. It is best to come prepared with comfortable clothing and good shoes.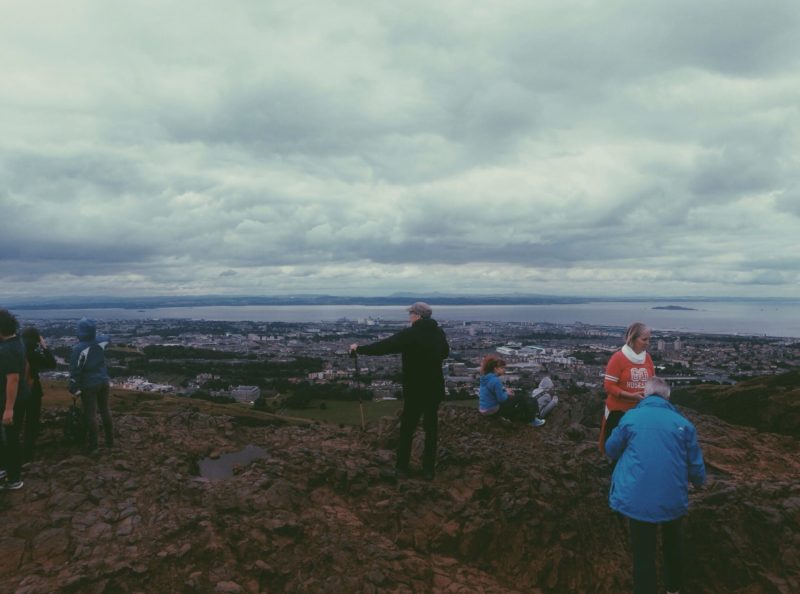 While you're at Holyrood Park, head up to Arthur's Seat. Arthur's Seat is the peak of hills in the middle of Holyrood Park. This isn't just any hill – it's an ancient volcano!

From the top of Arthur's Seat, you can see the best view of Edinburgh. Look over the entire city and point out Edinburgh Castle. It takes about 30 to 45-minutes to make it to the top. Bring a backpack with some drinks and snacks to have a small picnic at the top before heading back down.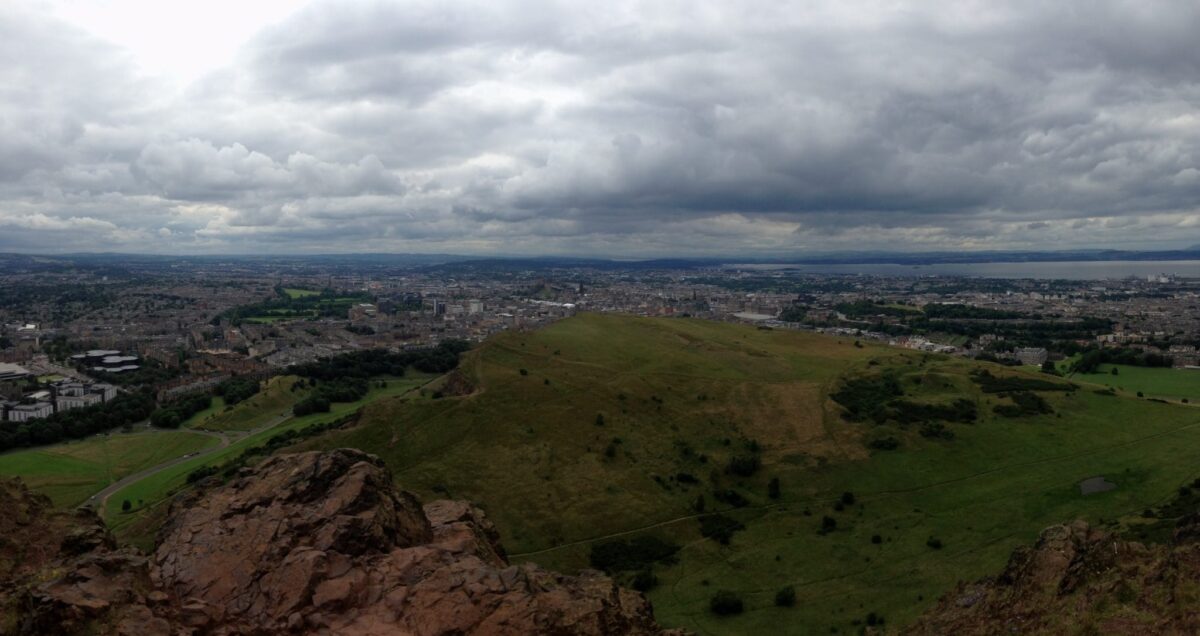 Enjoy your visit to Edinburgh
Edinburgh is perfect for travellers looking for a low-key, historic, culture-filled city. Whether you come to Edinburgh to visit the museums, practice golf, or hike up ancient volcanoes, you will be sure to enjoy yourself. Edinburgh was one of those cities that made me obsessed with travelling.
While Edinburgh makes a great stop for a weekend if you want to travel around Scotland for a real chance to see the country you need at least a week. Marty and Michelle from That Texas Couple have written a great Scotland 7 day itinerary and it includes staying in some fabulous castles.

If you are looking for that perfect cafe in Edinburgh, look no further Paula of La Vie en Marine has written a great article on the Best Cafes in Edinburgh. You can drink coffee and people watch to your heart's content. If you have ever wanted to have a High Tea experience there are many places in Edinburgh to enjoy this. Imagine it scones, jam and cream all enjoyed while people-watching or how about a real High Tea with mini finger sandwiches, cakes and proper tea in a pot heavenly.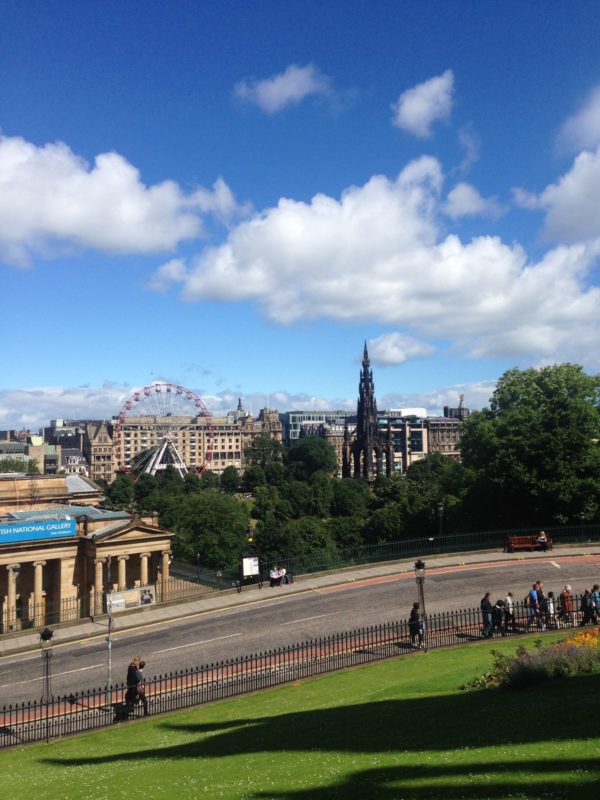 Have you been to Edinburgh? Let us know in the comments below. I'd love to hear from you.
The following is a guest post by Via Travelers, a modern travel blog focused on the best tips and itineraries to help you explore the world. Via Travelers is focused on helping you travel the world through our travel tips, itineraries and travel hacks.